This party is featured in Confetti Fair's 2019 Special Edition Magazine United States of Party. Click here to see it, or read on for the Barbie loves ice-cream kids party.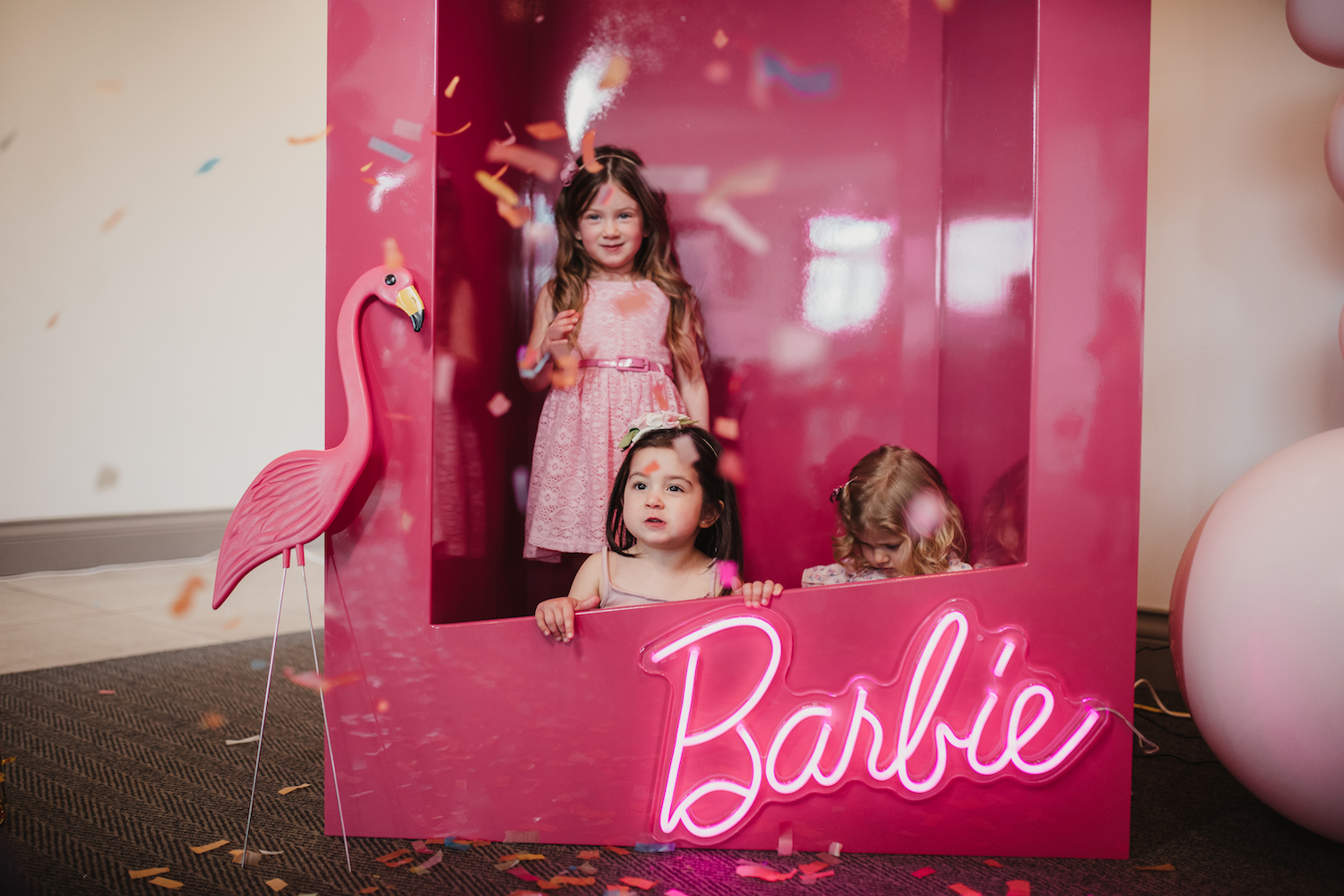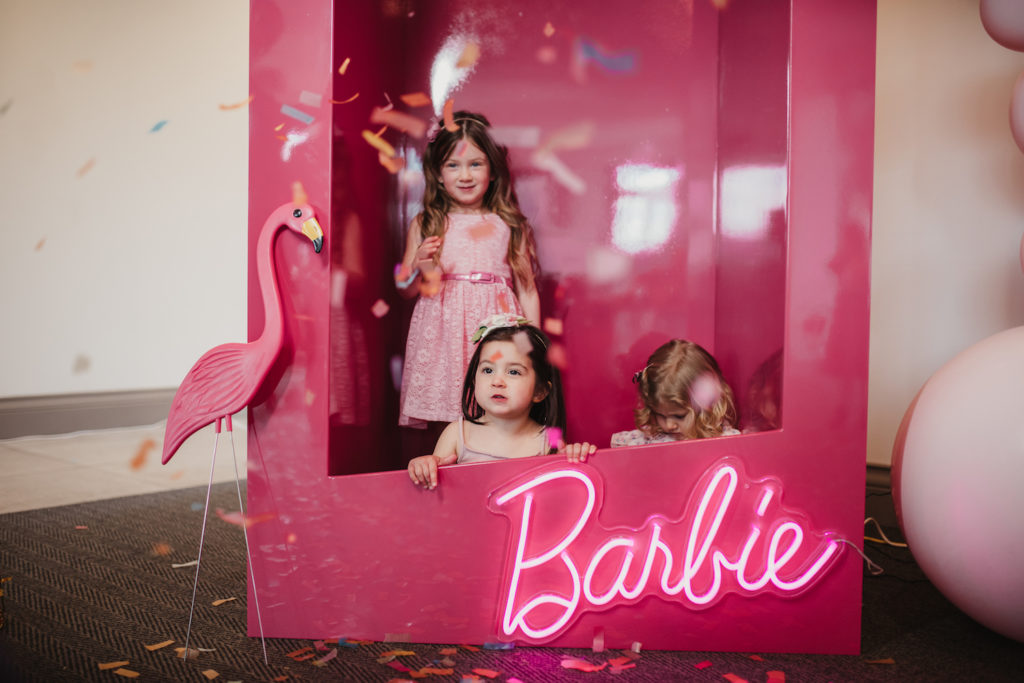 We challenged 23 talented party vendors to design a party inspired by a USA location.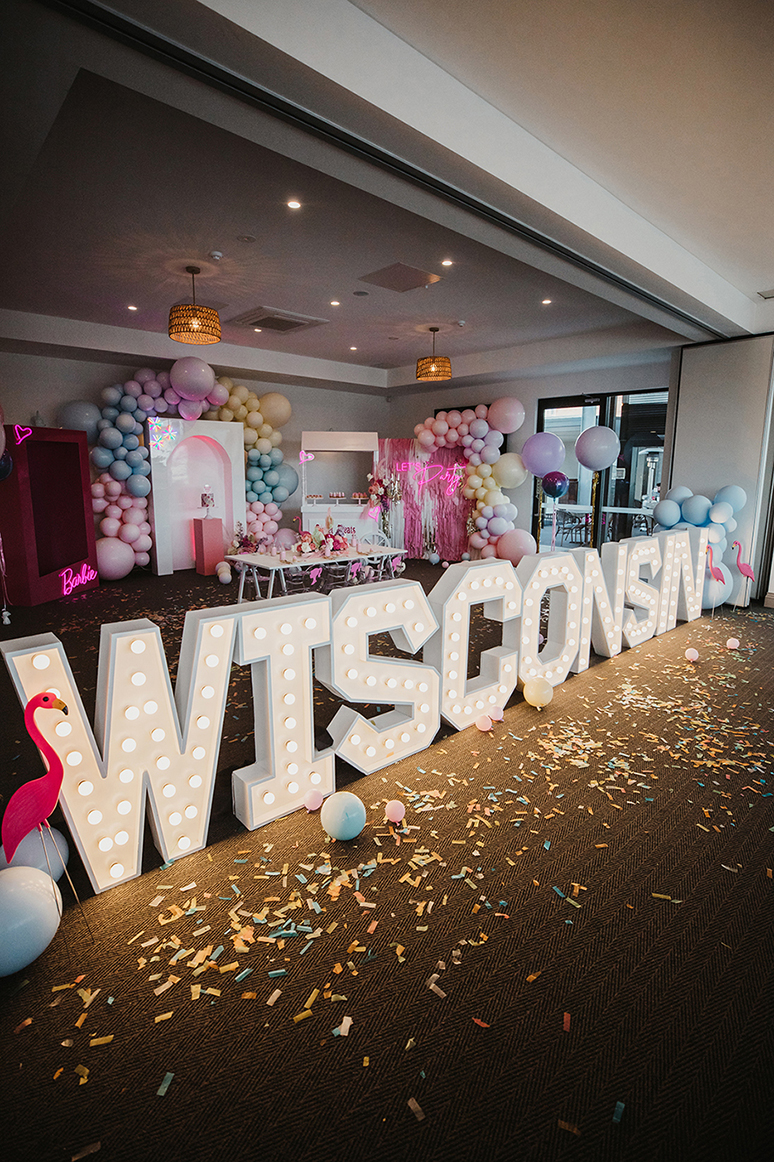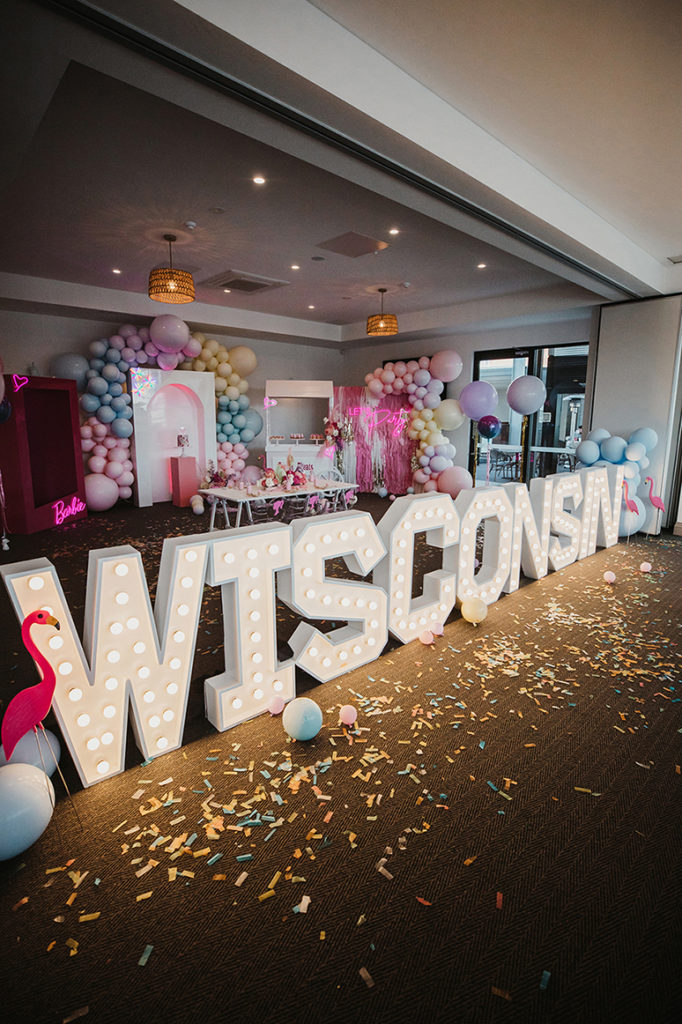 Confetti Party Hire really paid attention to the details when styling in Wisconsin inspired party. The party features Barbie, flamingo, ice-cream and milk – all things related to this mid-Western state.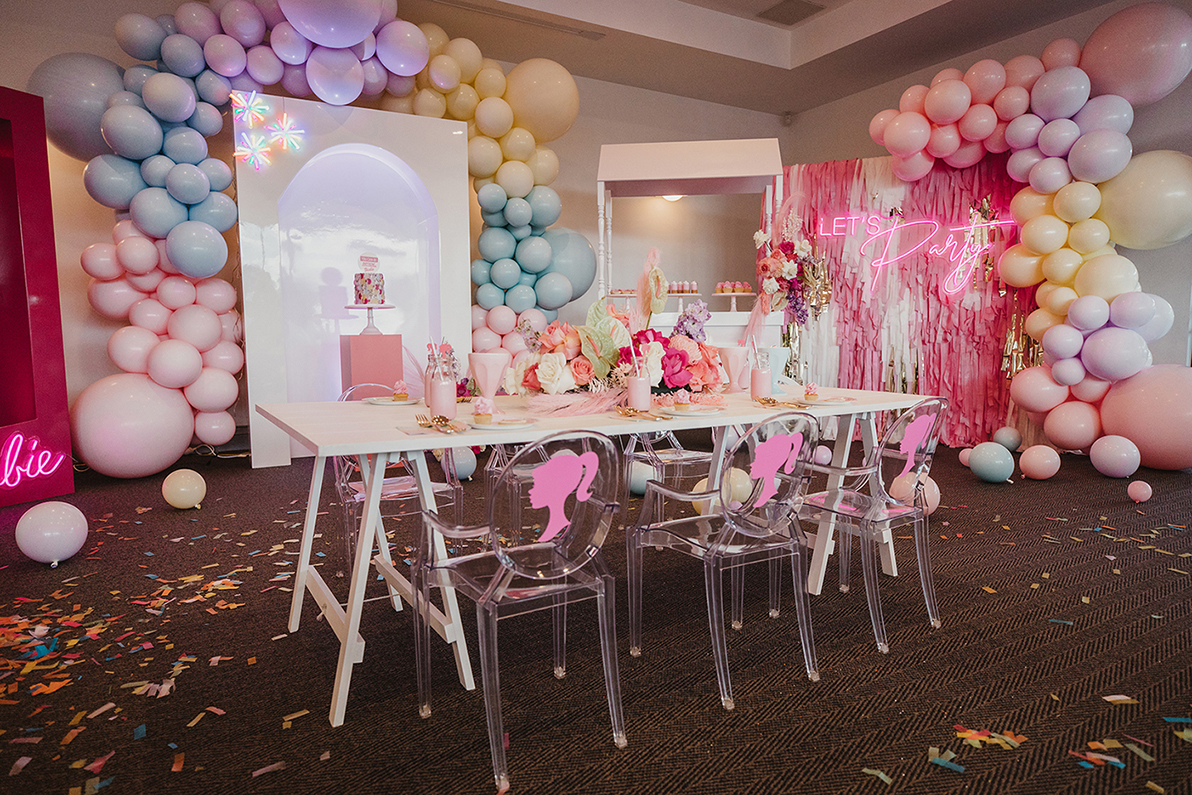 A Barbie loves ice-cream kids party
What made you choose your shoot location for United States of Party?
Our location of choice is Wisconsin. We chose this state in the USA as we wanted to do something different, not the typical state that most would choose.
This state has lots to say for its diversity and history and offered much inspiration to create a fun kids party highlighting fun facts of Wisconsin that many might not know (admittedly we did not know either).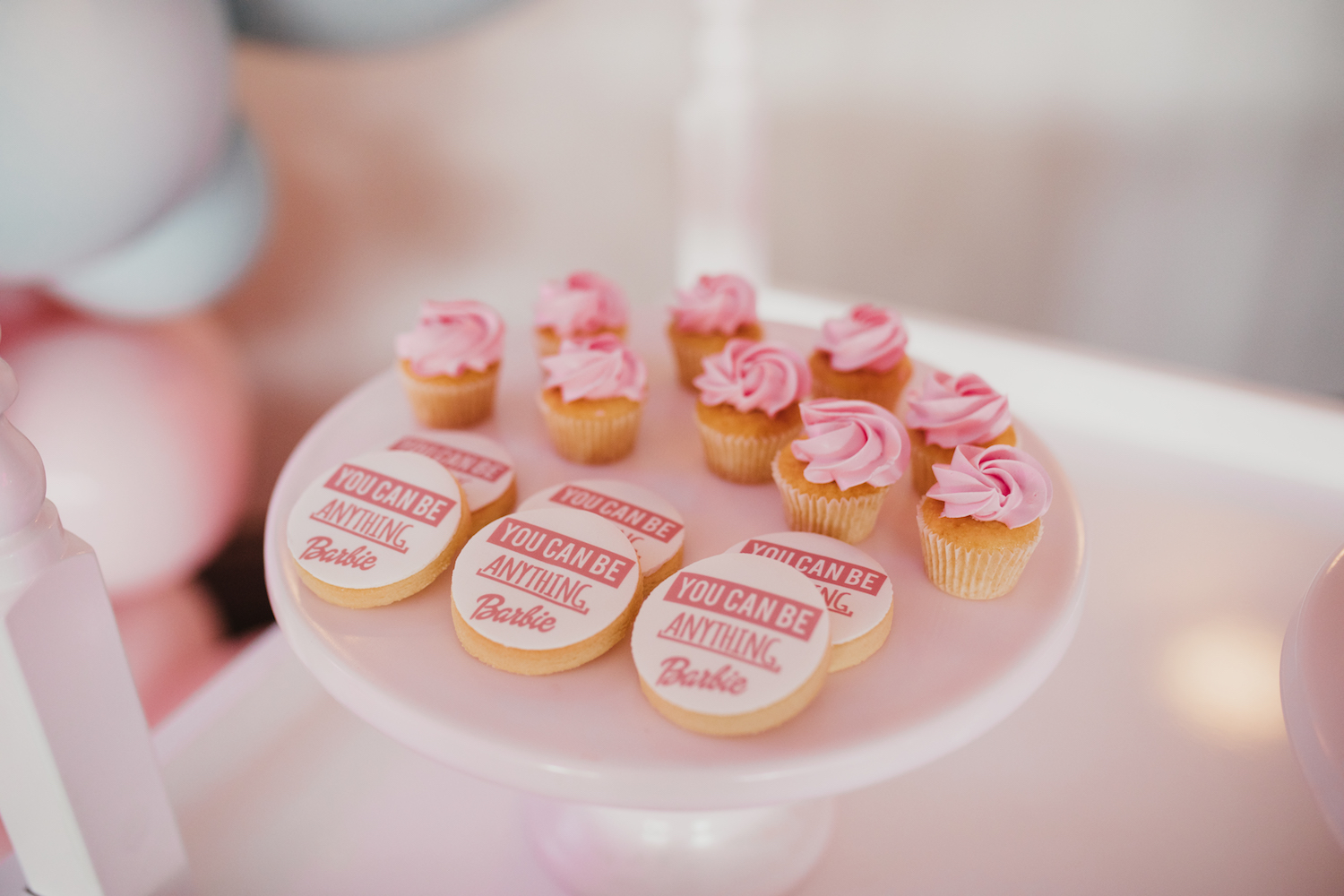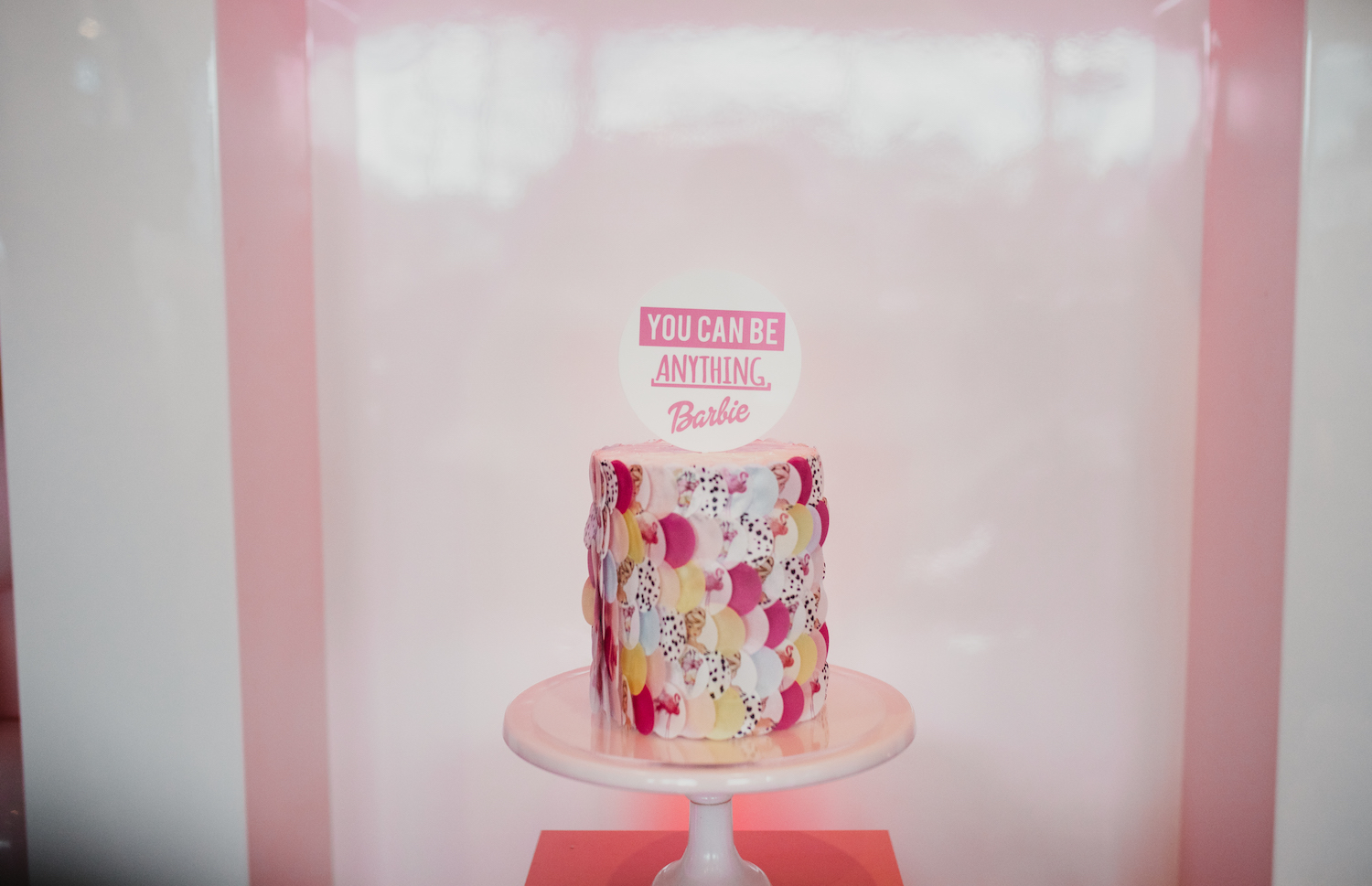 What inspired your shoot?
We wanted to create a kids party highlighting interesting facts about Wisconsin that may not be known by most (us included).
The main theme of the shoot was Barbie. Did you know the first Barbie was Barbara Millicent Roberts from Willows Wisconsin? This fun fact inspired the development of a Barbie focused kids party. Of course all Barbie parties need a Barbie box to capture the imagination and role playing of kids, bringing to life "you can be anything" – Barbie. We wanted to make sure we incorporated some of Wisconsin State symbols in the design.
The Milk – Wisconsin is known as America's Dairyland, as it is one of the nations leading dairy produces. The offical state drink is milk, milk of course had to be the drink of course on the table setting and cow print on the cake design.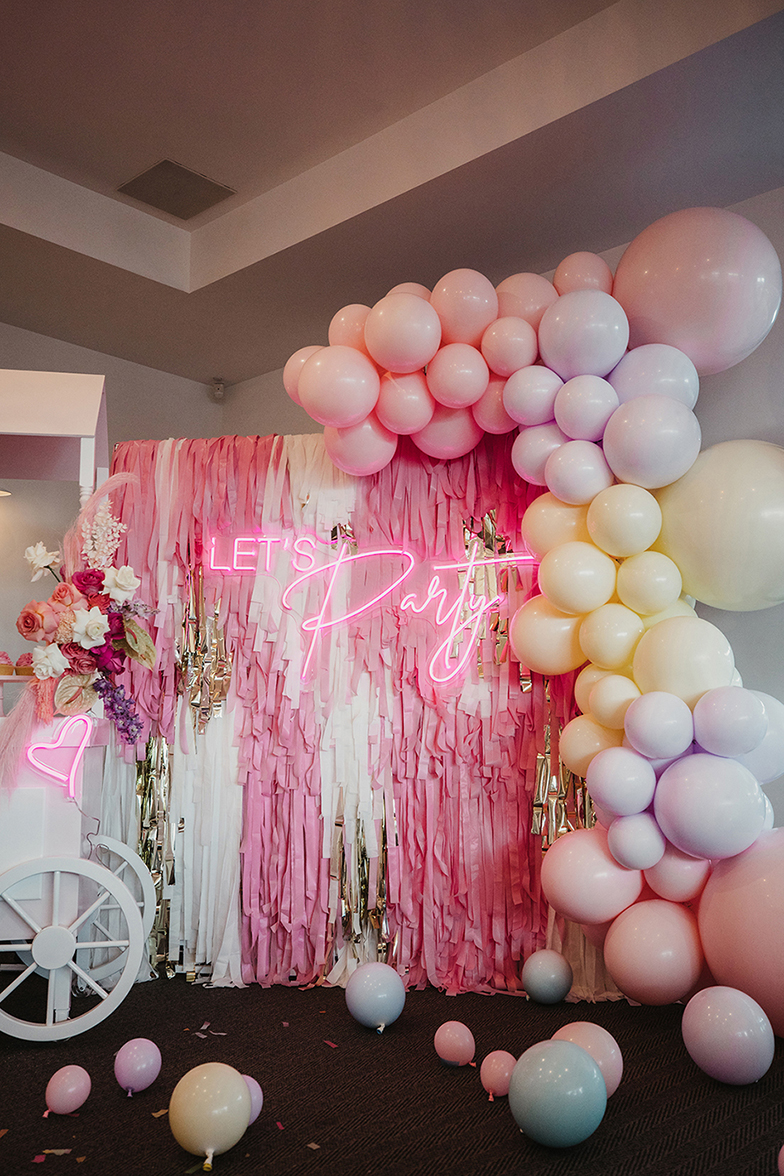 Ice-cream Sundae – Nearly 21 million gallons of ice cream are consumed by Wisconsinites each year. The first ice cream sundae was concocted in Wisconsin. We incorporated this in the design of the cake with images of sundaes and the overall colour theme of pastels. Pastels are often referenced with ice cream colours, described as 'milky' and reminding us of childhood memories of creamy colours of ice cream flavours, hence forming the pastel colour palette reflected in the balloons, cake, desserts, flowers and more.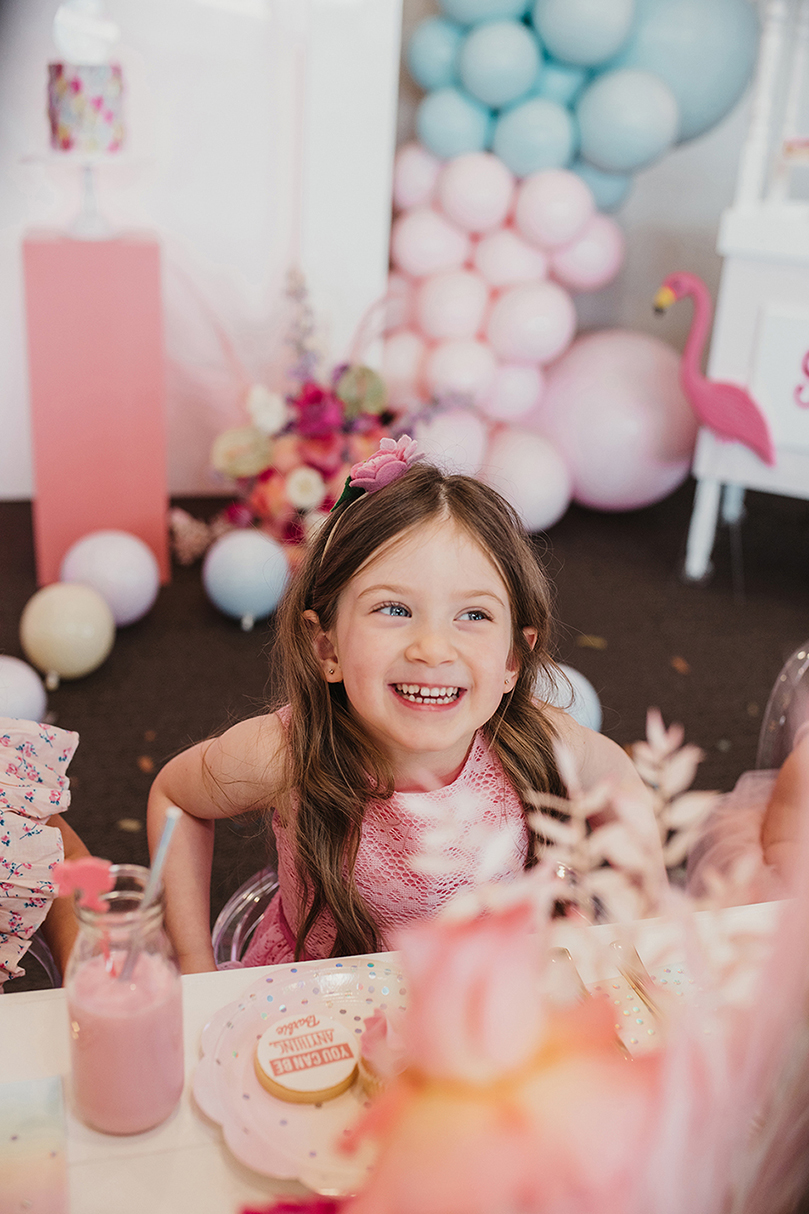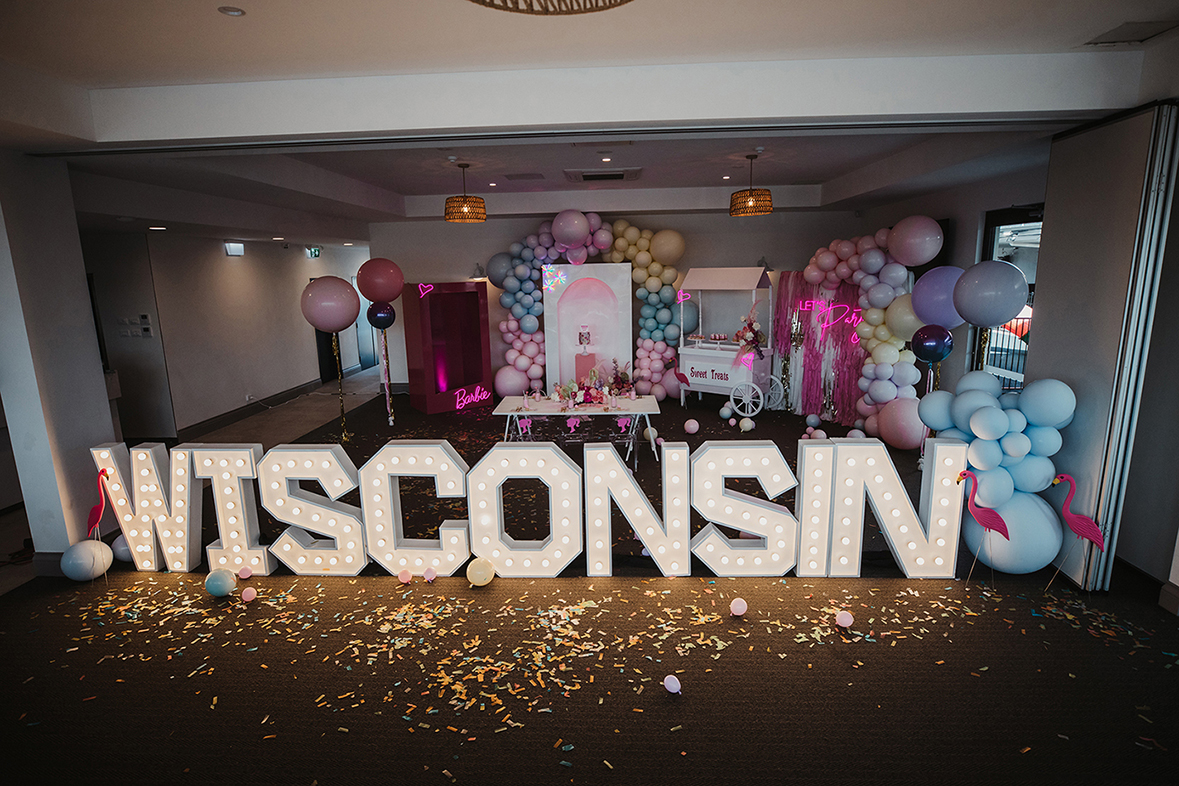 Plastic Flamingoes – In 2009 the plastic pink flamingo was declared the official bird of Madison Wisconsin. Plastic flamingos are positioned through the shoot and also on the cake.
Wood Violet – The state flower is a Wood Violet. We incorporated pale purple delphiniums to give an ode to the state flower.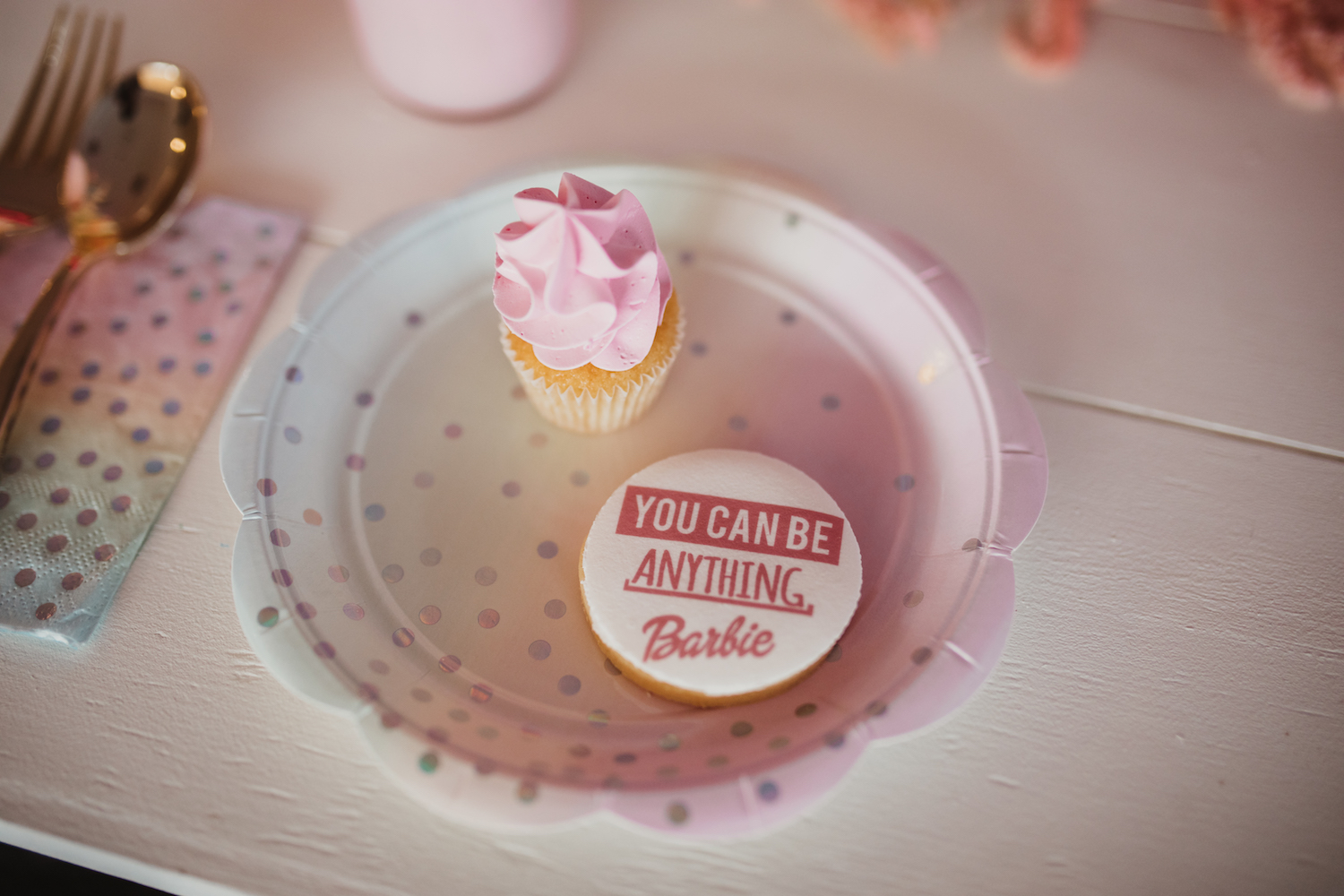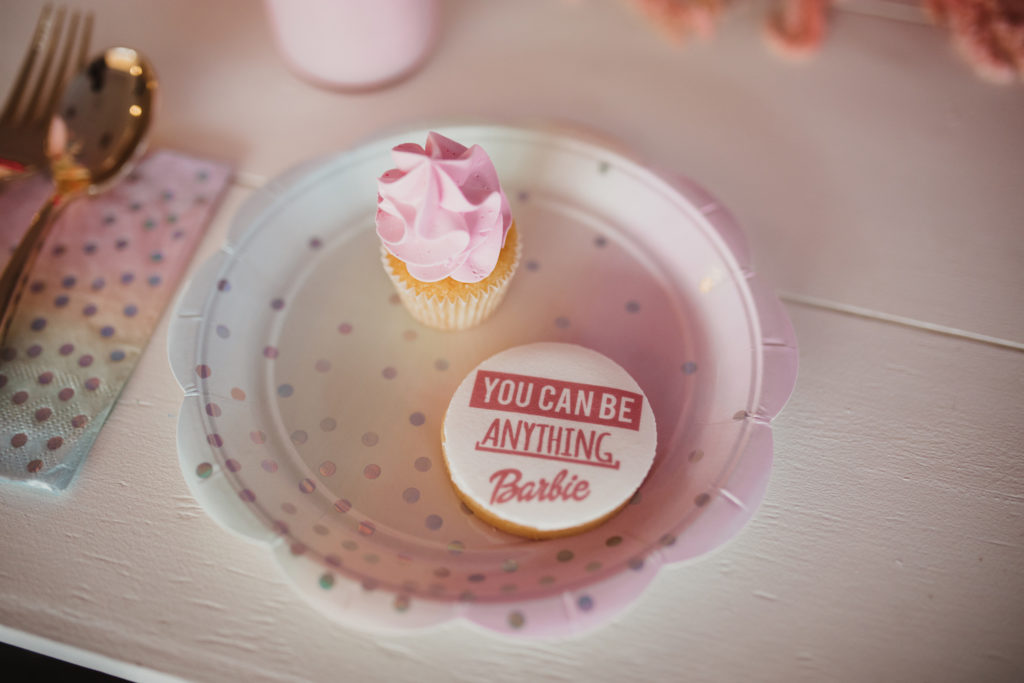 Did you incorporate any current party trends or DIYs in your shoot? If yes, what were they?
We embraced current party trends to create wow factors:
Punching pastels for pops of colour
Balloons installations are so popular at the moment and make a impact at any event
Fringe backdrop need I say more
Neon lights and light up letters perfect way to light up your event
Transparent decor such as the kids ghost chairs and customising them through decals to embrace the Barbie theme.
Flowers pops of colour creating a girly arangement
Lighting highlight props shinning up from behind the cake and inside of the Barbie box
Props embracing the curved trend with a arch as the centre piece of the setup
Cake design edible printed paper embracing the overall theme, achieving interesting effects both visually and texturally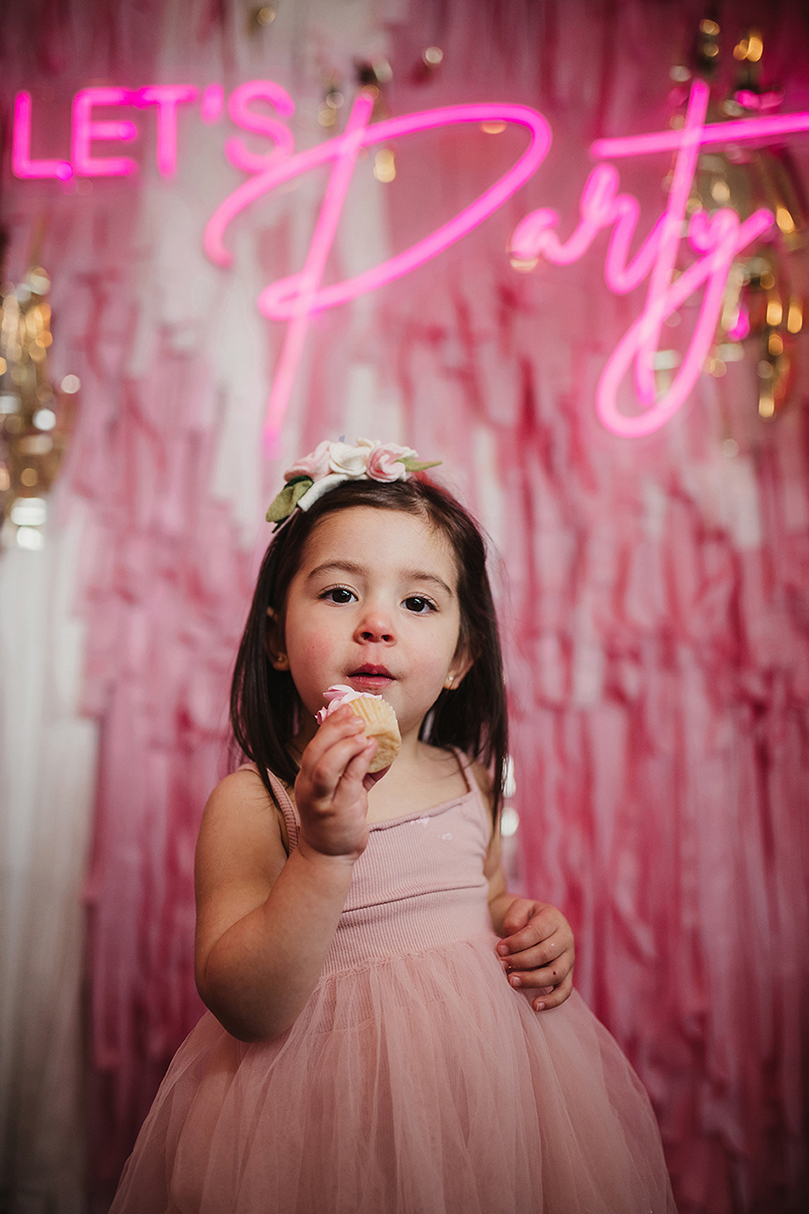 Vendor Credits
Styling props furniture balloons and streamers @Confettipartyhire | Light up letters and neon lights @loveglowsletterslightslove | Flowers @1969Floristry | Decals @getglitteredtutus | Cake topper and desserts @alaroch | Confetti @Bioconfetti | Venue @theargentonhotel | Cake @scarletjadeaustin | Photography @wolfandwildflowerphotography
This party is featured in Confetti Fair's 2019 Special Edition Magazine United States of Party. Click here to see more!