Hello and welcome to the re-launch of Confetti Fair's Blog! We are so excited to be once again sharing amazing businesses, party inspiration, trends, DIY ideas and party hacks! Keep an eye out for exciting product reviews, interviews and real parties.
For today, I thought I would share a Confetti Fair update. As many of you know, in late 2016, I acquired the business from the amazing Claire Cassey, who spent 4 years building Confetti Fair with 6 issues of the print magazine, a party ideas book, several Australia-wide Fairs, workshops, photo shoots and more. Needless to say, I have big shoes to fill.
It has been an overwhelming and exciting few months since taking over the business. I've been getting to know and work with some amazing people. Everyone's support and excitement to see Confetti Fair continue has been so encouraging and exciting.
So where are we and what can we get excited about?

We've started the year with releasing our exciting mini mag and have been working on Issue 7 of the print magazine. In case you missed our mini mag, you can read it on Issuu.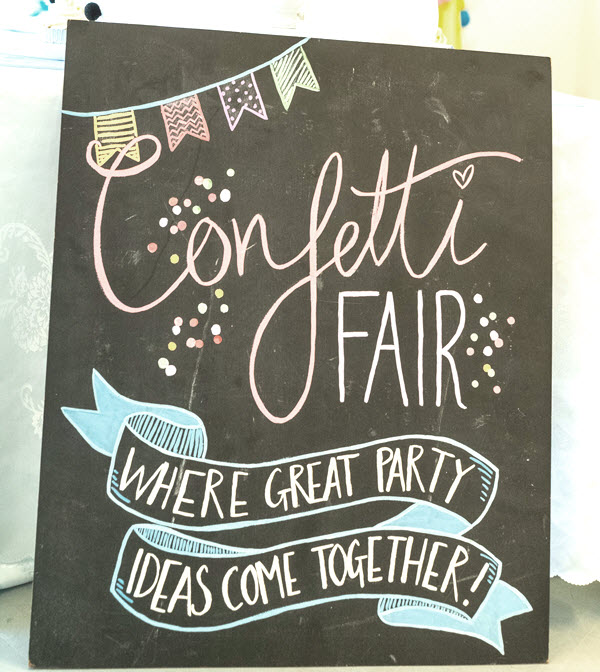 Print Magazine
Our next issue is taking shape and is almost ready to go, though as many of you know, print magazines have high print costs and require advertising to help cover this cost, so we are doing our very best to get there. We are excited to have worked with lots of amazing vendors in styled shoots and also the real party submissions are breathtaking! We also have some great editorials and advertisers.
If you are a party business and interested in advertising in our print magazine, please reach out as we would love nothing more than to have you on board. Email advertise@confettifair.com.au.
The proposed release date for Issue 7 of our magazine is end of July.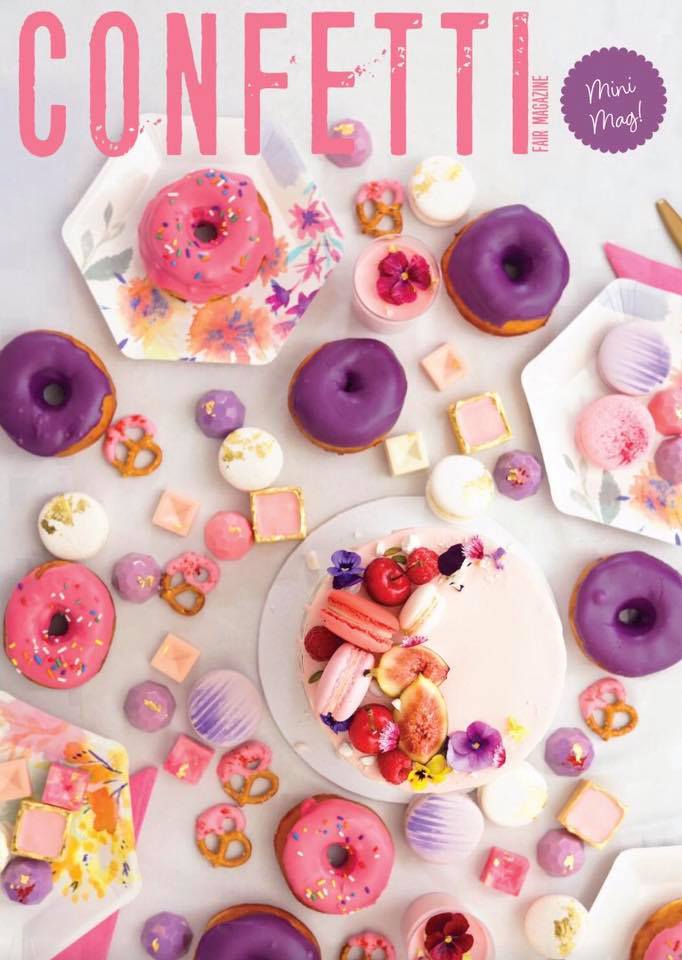 The Fair
Our 2017 Sydney Fair was unfortunately postponed due to unforeseen circumstances. This was a very difficult decision to make but I believe this was the right one for Confetti Fair at this point.
We are looking to reschedule to March/April 2018 and would LOVE nothing more than to have you involved as a vendor or guest. Please keep an eye out for updates as our next Fair is going to be AMAZING Fair with LOTS going on for everyone
If you're keen to get involved or want to be a vendor or sponsor, email fair@confettifair.com.au
Melbourne, we know you have been patiently waiting to hear about the next Confetti Fair event. Hold on to your party hats. We will be in touch soon!
Workshops
We have been working on a workshop schedule that we will announce in August. We'll be running these workshops a little differently to before and are super excited about some of the classes we have going on!
We will keep you updated on these via our social channels and e-newsletters.
Photo shoots
Over the upcoming months we will be holding styled photo shoots to use in our magazines, blog, social channels and as imagery. The photo shoots form some great inspiration and allow us to collaborate with some awesome industry talent.
If you have an amazing theme you want to share or want to be involved, please give me a shout at esther@confettifair.com.au
What I would love more than anything is to hear from you. If you have any ideas you want to share, or to collaborate with us in any way, please let me know (this doesn't have to be just on photo shoots). I am super keen to hear your thoughts, ideas and feedback!
Thanks again for your wonderful support. Looking forward to continuing to bring you amazing party goodness!
Esther x
Want to be featured in our Blog? Have an amazing real party to share? Let us know hello@confettifair.com.au