The team from Bedazzled Parties recently put together this modern, on-trend setup for a baby shower. With balloons, streamers and pretty tones, we were in love! The theme was Hey Baby, and the colour scheme was pink with a variety of lilac tones. Read on for this pink and lilac on-trend baby shower, as Ayesha of Bedazzled Parties gives us the details.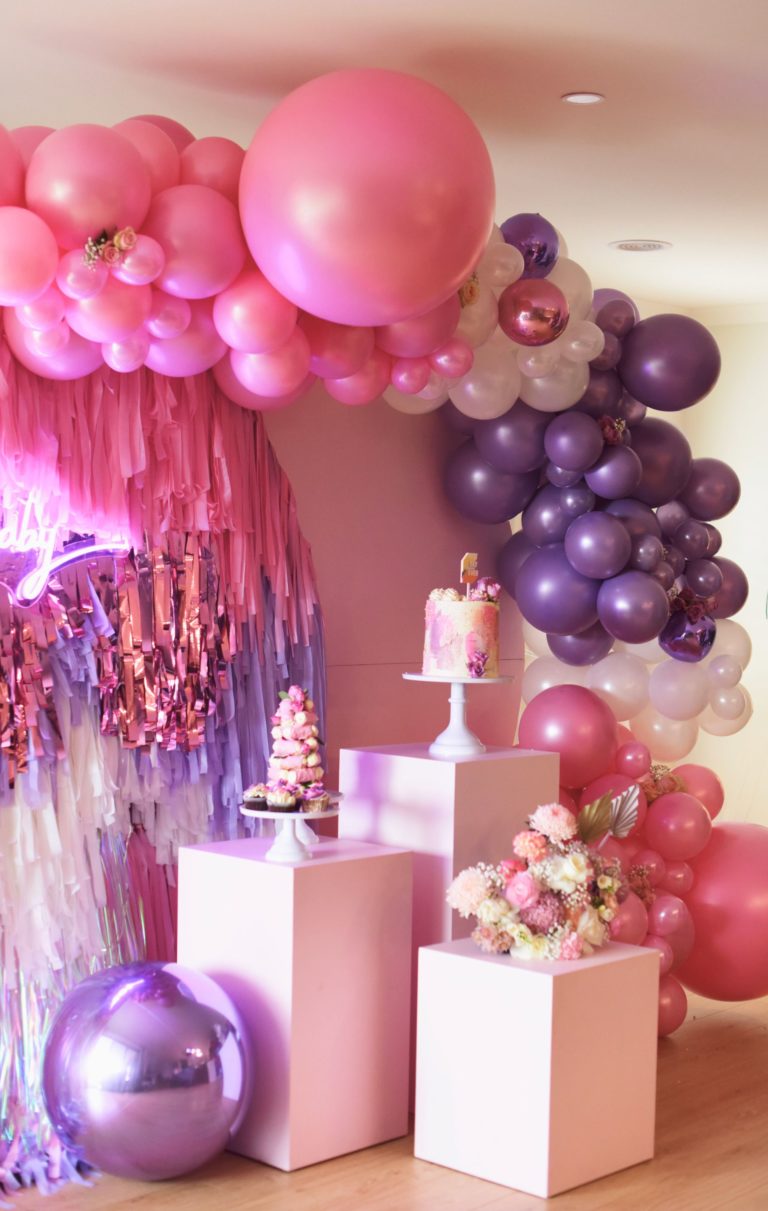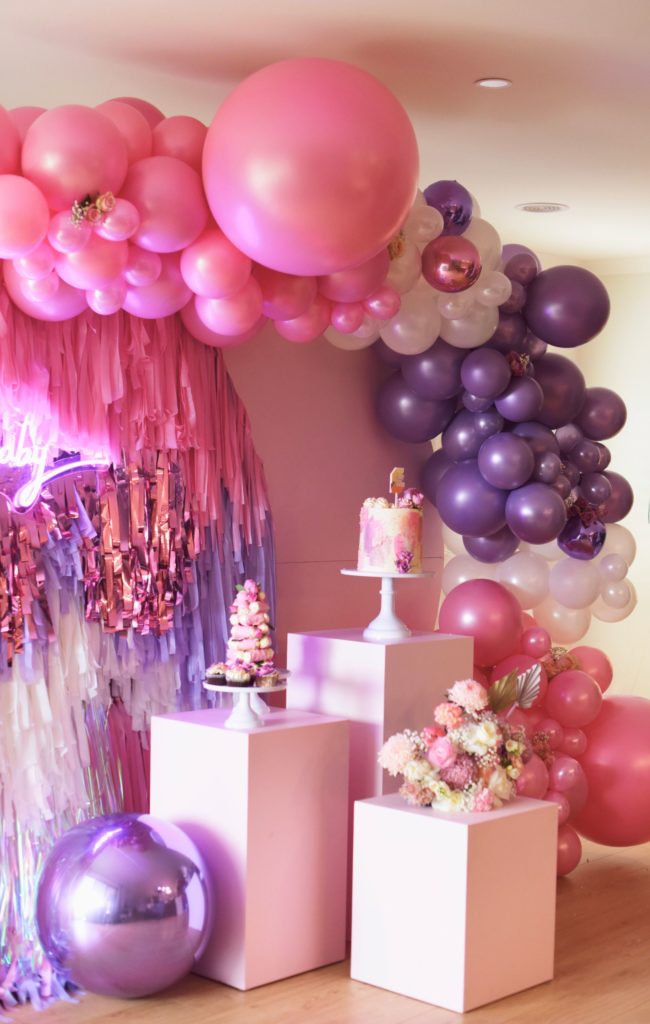 The theme for this shoot was a pastel pink/lilac iridescent combination, with the main focus being on two elements – the neon sign and the fringe wall.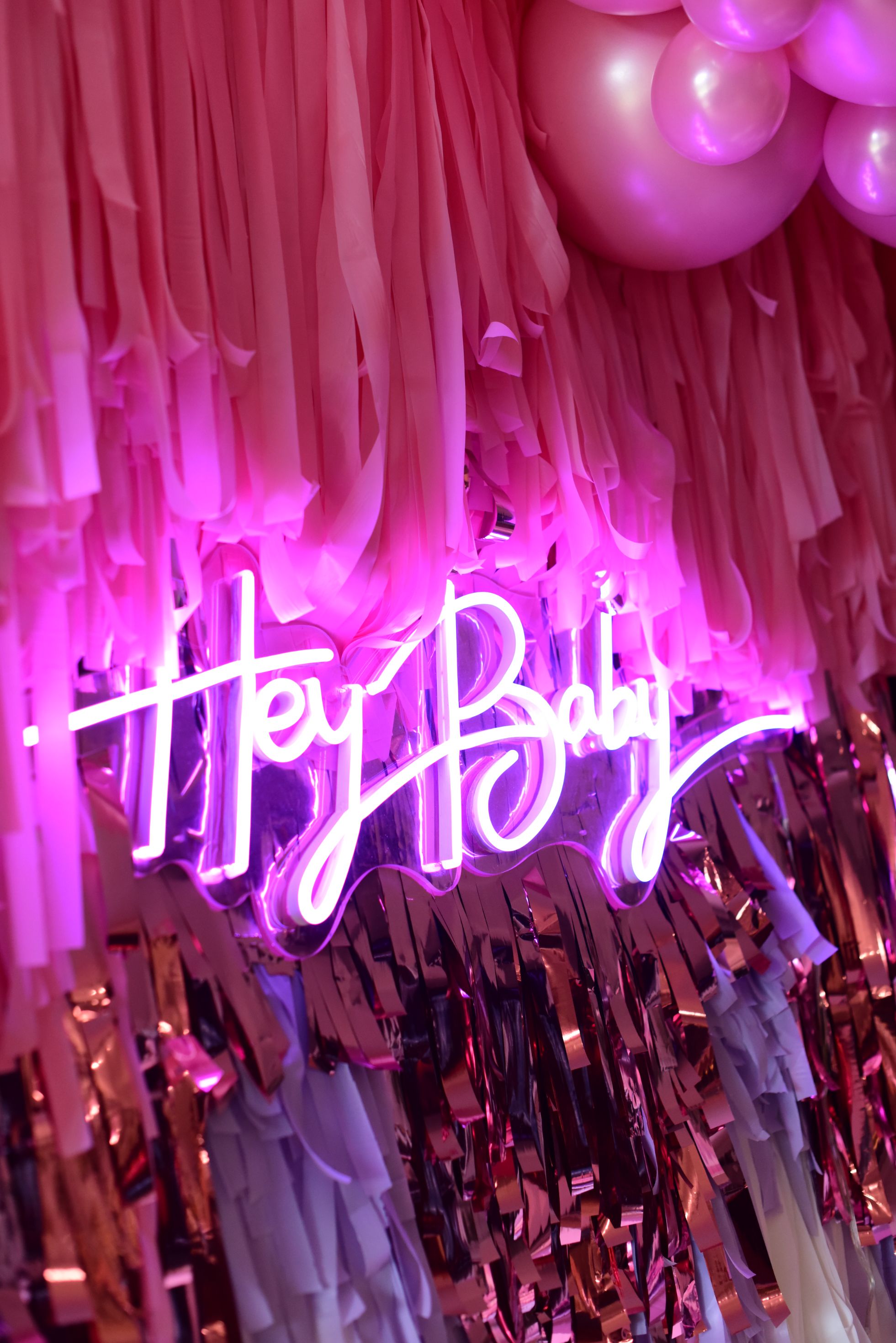 In my mind this was the most perfect combination which could not fail and I was right, it looked absolutely stunning in person.
The fringe wall took me quite some nights to make, not to mention the bruised hands and strained arm from cutting every fringe by hand, but I knew it will make me feel proud at the end of it all.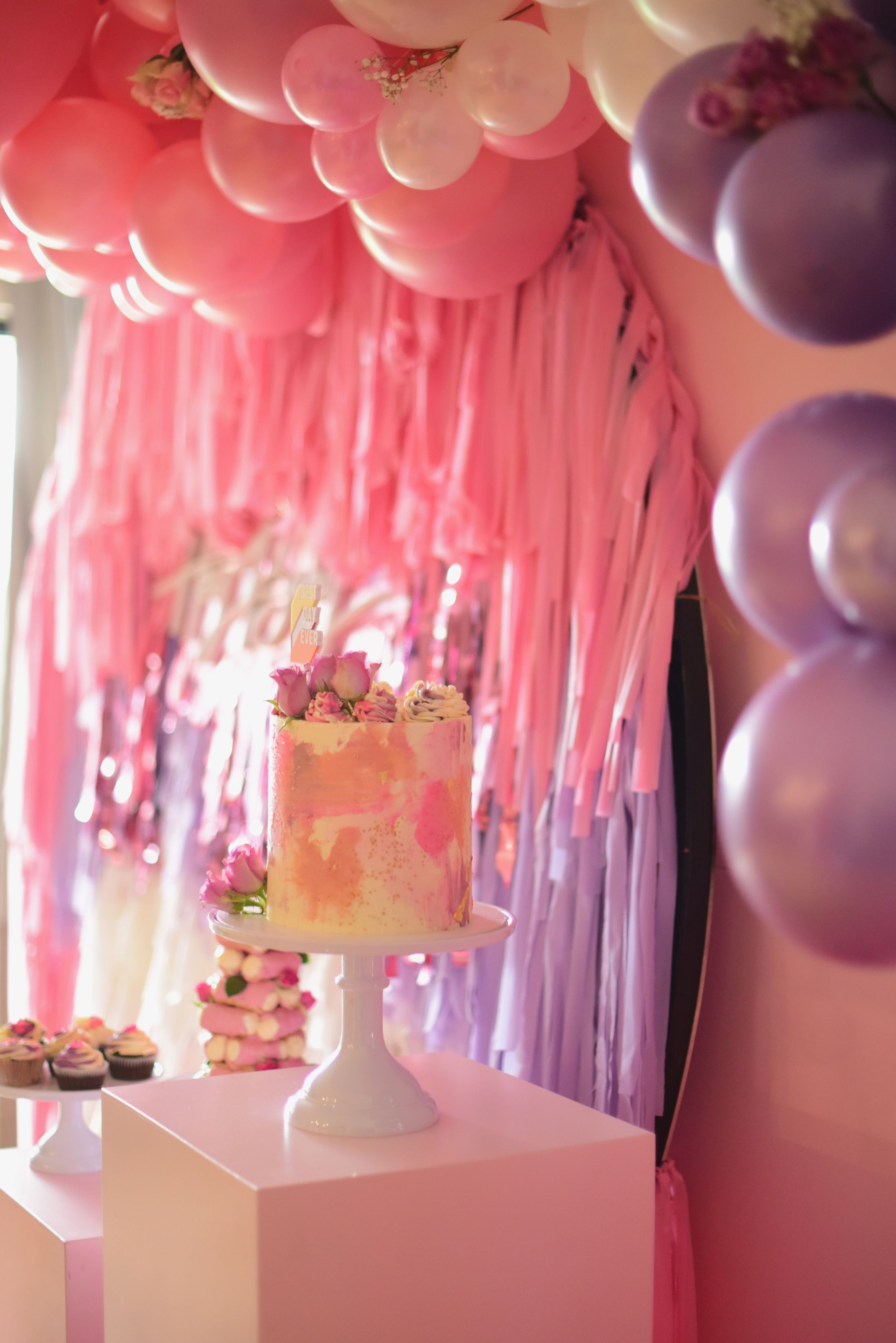 The wall was mounted on a round mesh to complement the pink round backdrop with it. The moment the neon was fixed on top, it created magic. An interesting thing, the neon had interchangeable color options too, but we liked pink the most.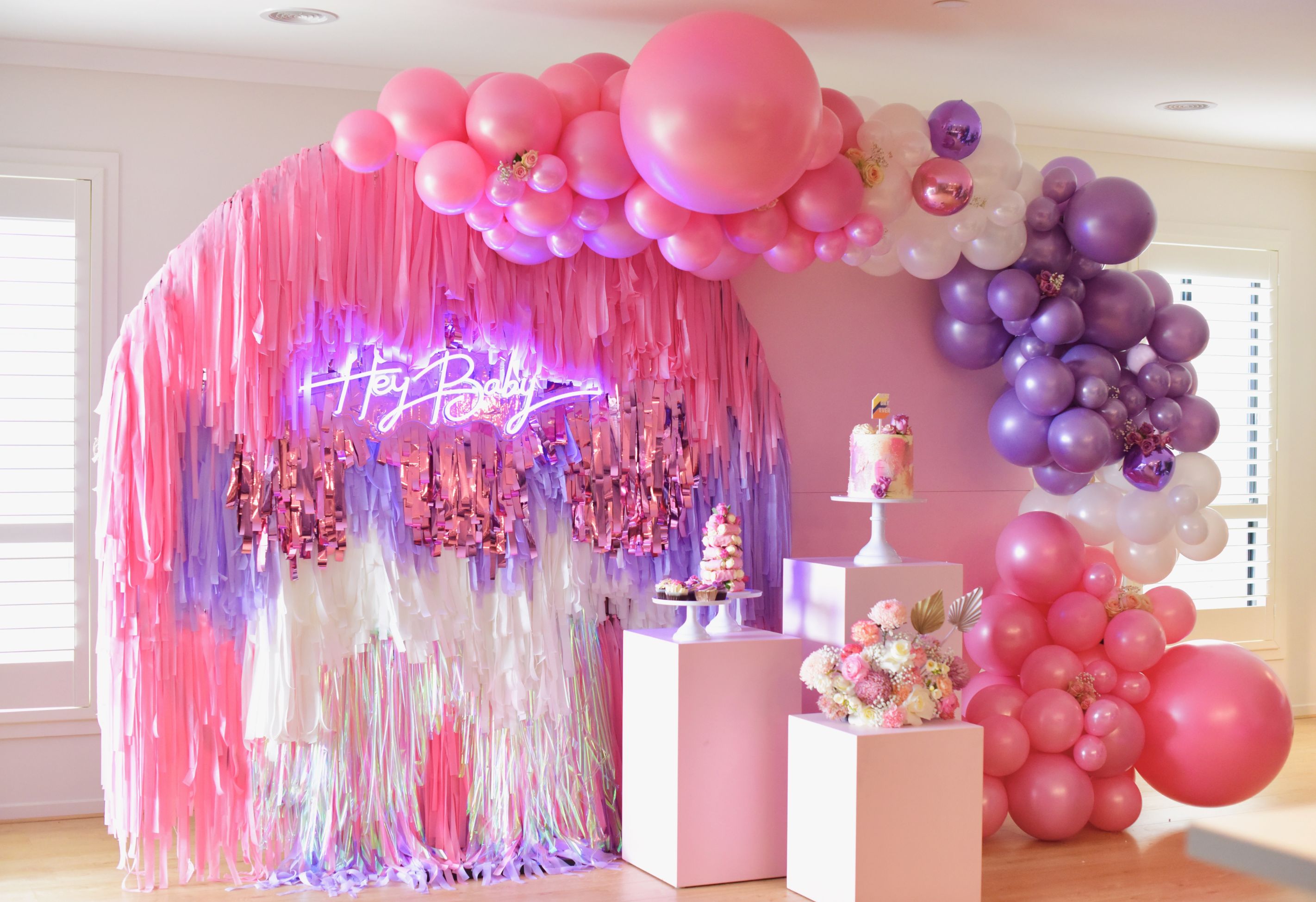 I selected the balloon garland colors to compliment the wall but at the same time didn't want an overly pastel look, so went with my gut feeling and did a pearl finish.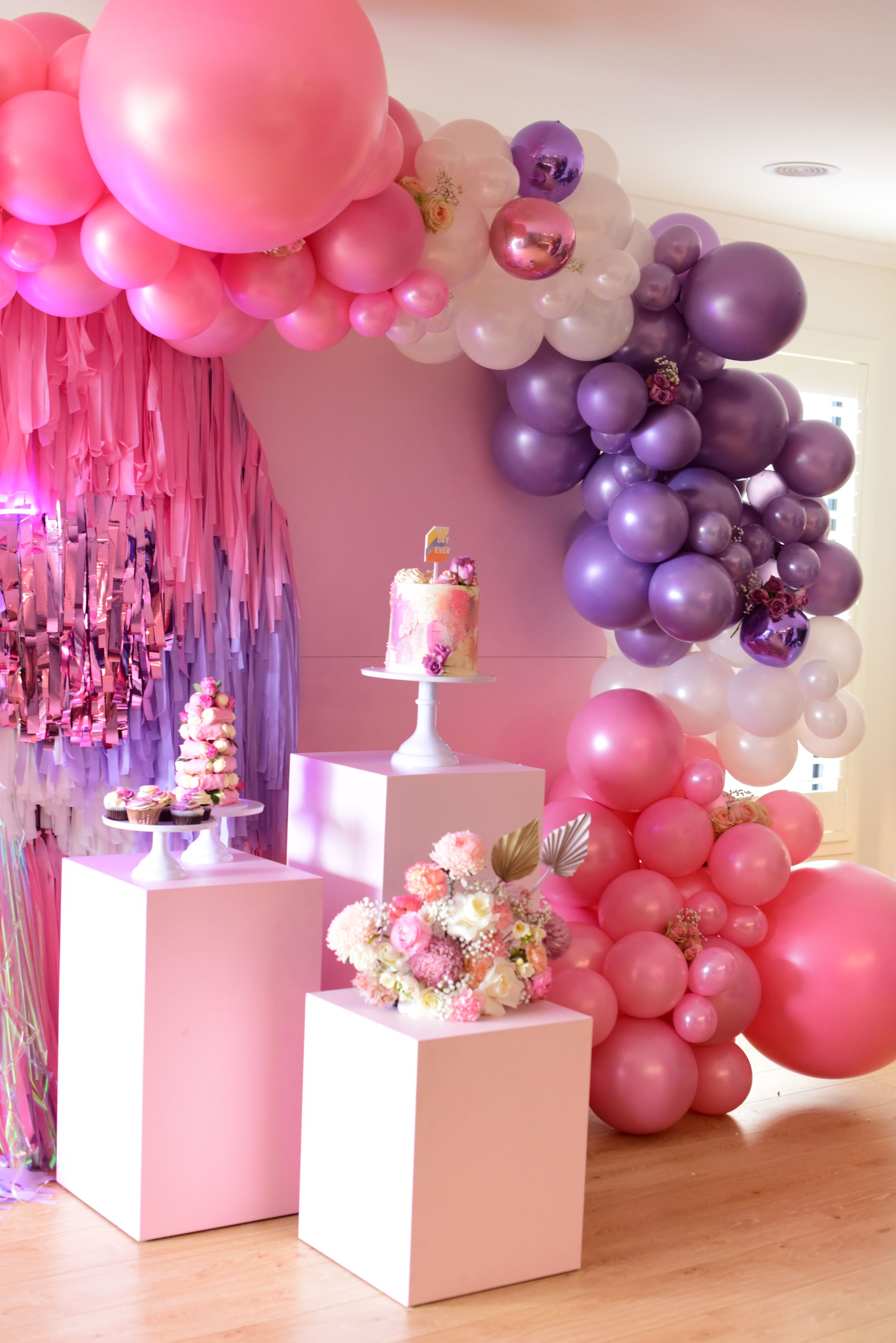 Finally, I loved incorporating fresh blooms in the garland. The flowers added a softer look to the whole setup with those cute small palms painted to match.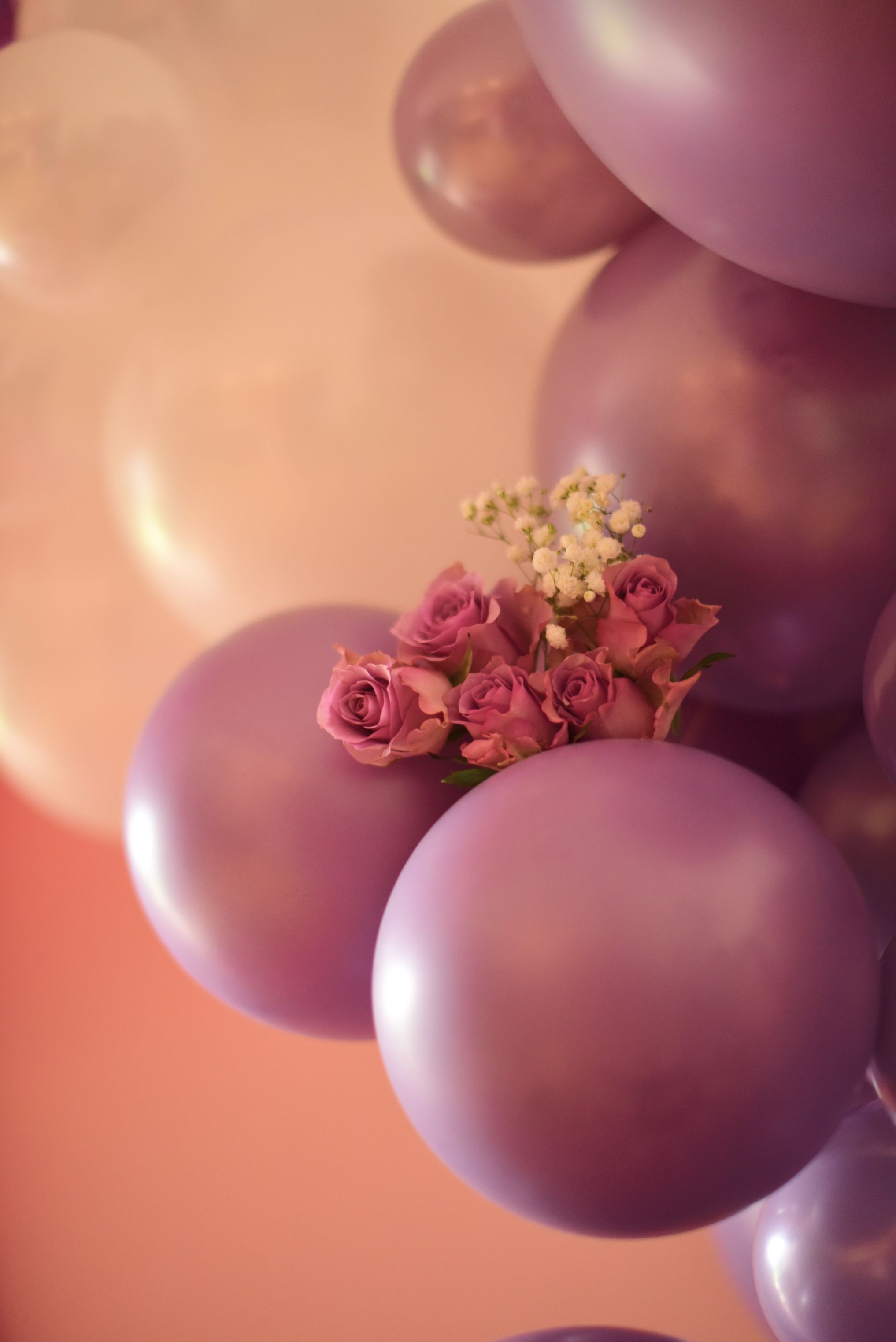 I also loved the mud cake with all the textures, paired with the silkiest Swiss meringue buttercream. I couldn't wait to get done with the shoot and indulge myself in a big slice!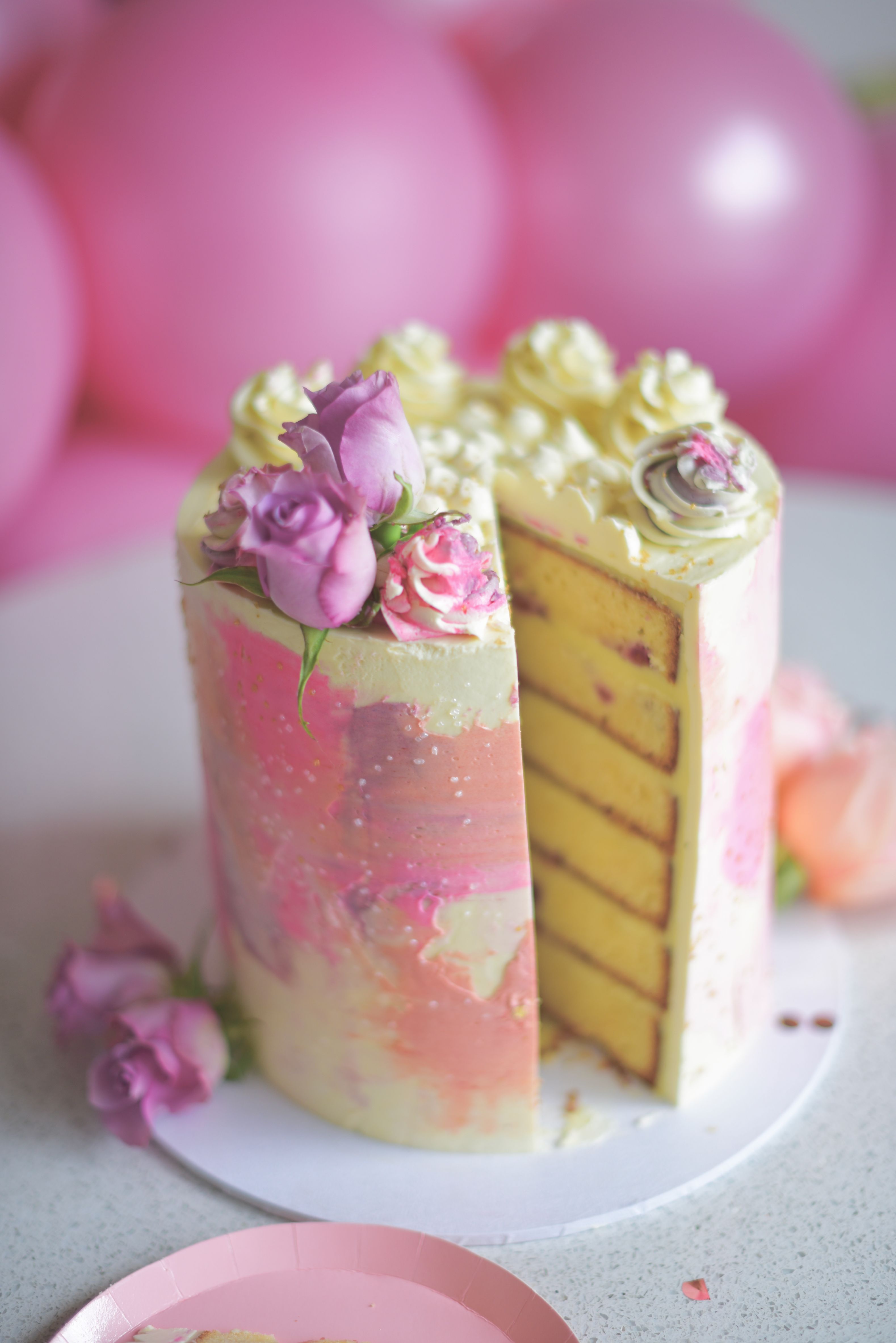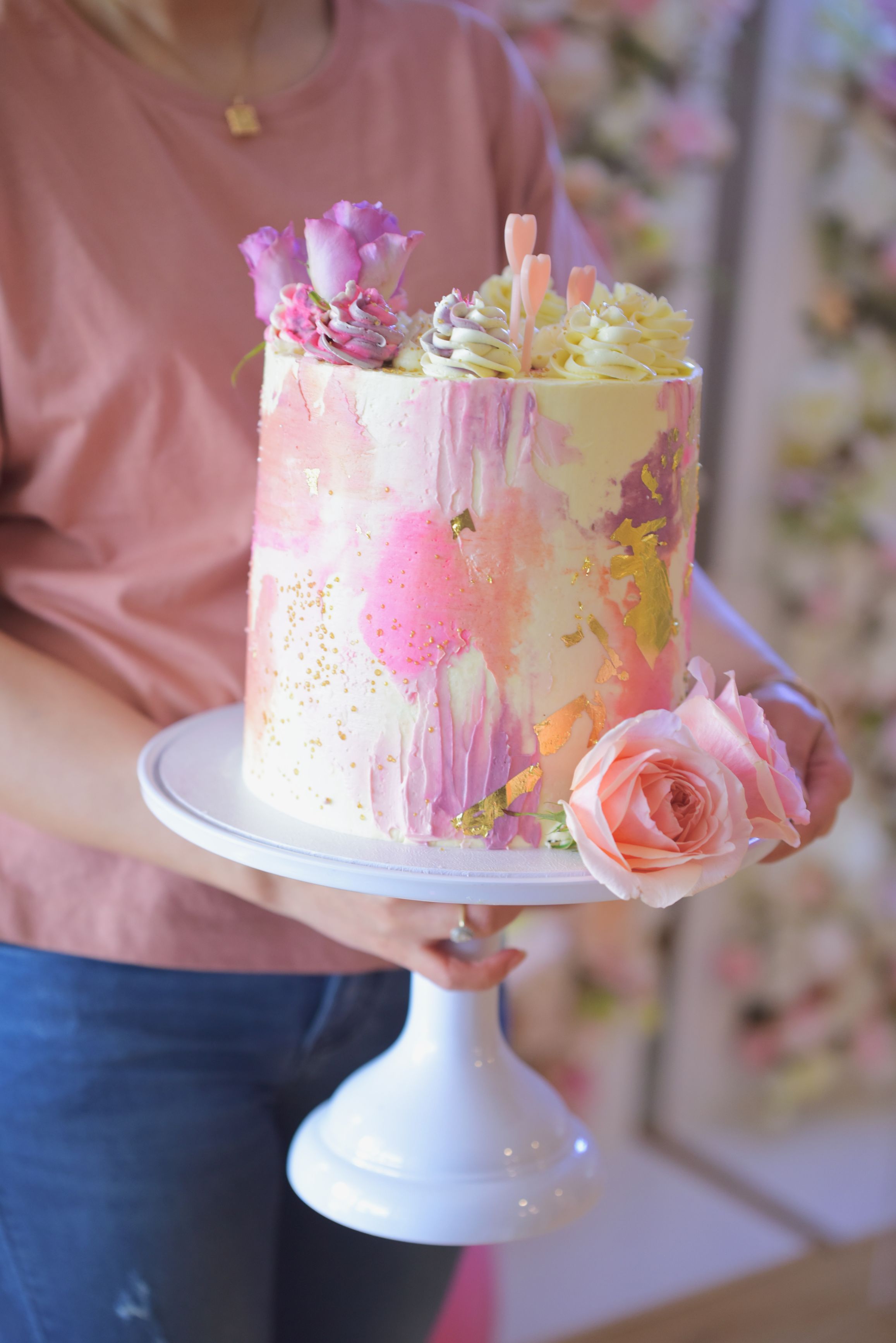 The gorgeous lasercut Kiki Sprinkles cake topper that said "Best Day Ever" has to be the best cake topper! It's amazing to see how perfect and detailed it was.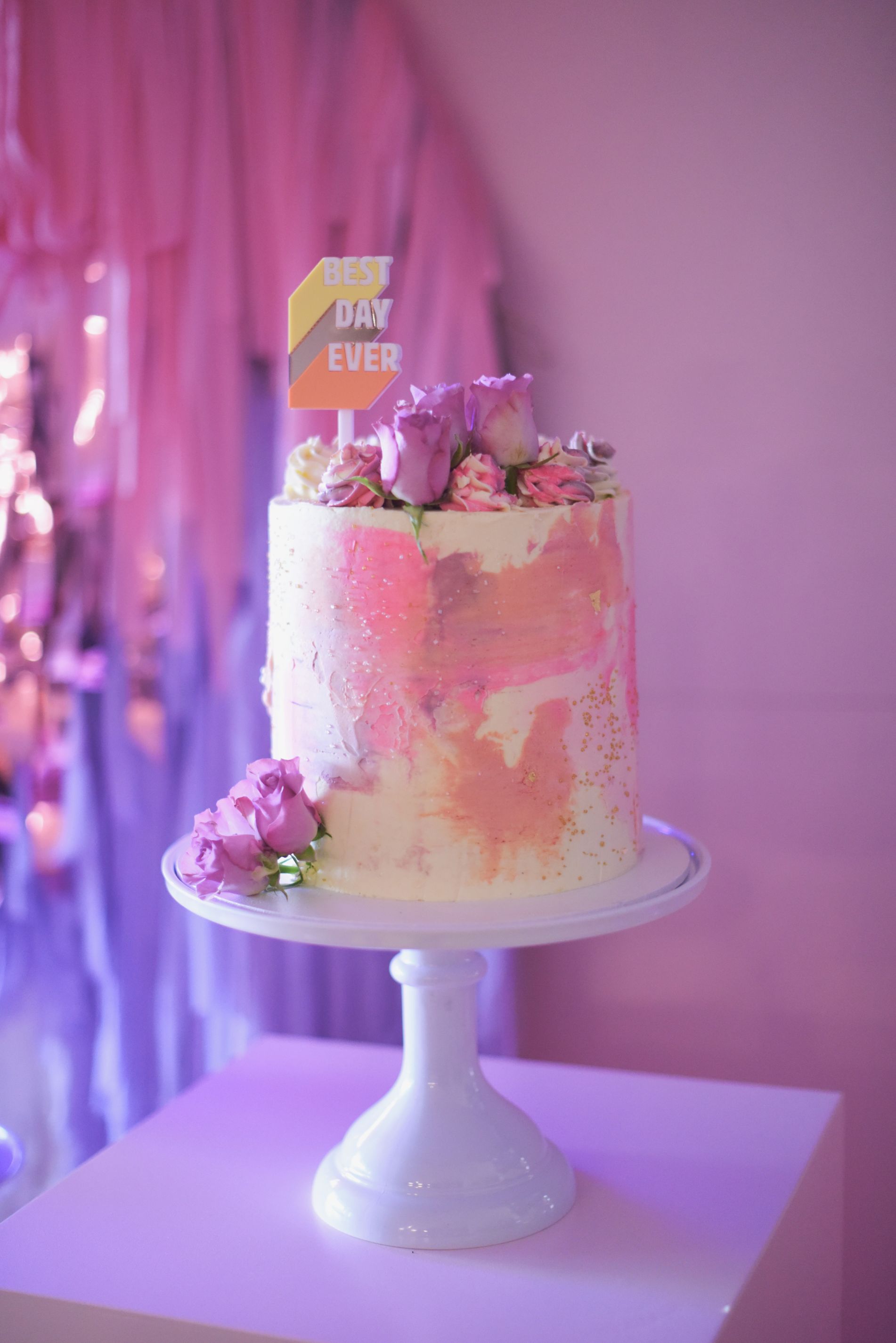 There were also little pink cannolis with the glitter touches. It just made them too pretty to eat, but they were so yum, with the smoothest custard inside.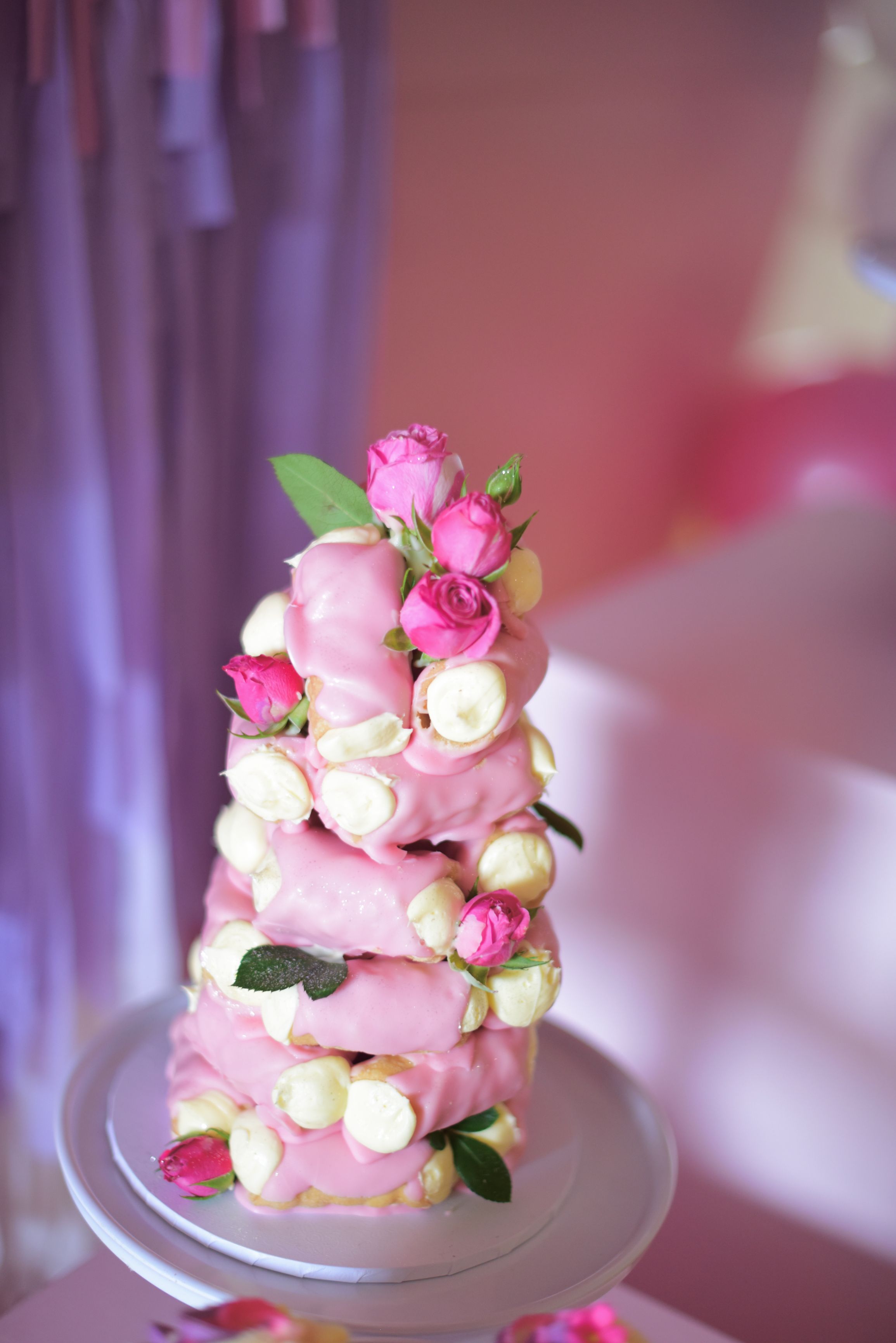 Vendor Credits
Props including backdrops, plinths and neon light | @florarieevents
Streamer wall and balloons | @bedazzledparties
Cake and cupcakes | @vanillabean_attic
Cannoli tower | @lamannapatisserie
Photography | @storiesbysundus
Florals | @florals.bymissmen
Cake topper | @kiki.sprinkles