What does one do when planning a party in lockdown? Get super creative that's what! We love this cute little ice-cream party for it's originality and authenticity! Perth party stylist Simone from Creative Themes Perth gives us all the sweet deets on this one below!
This very cool kids party was featured in our Iso Party magazine issue. Read it online here.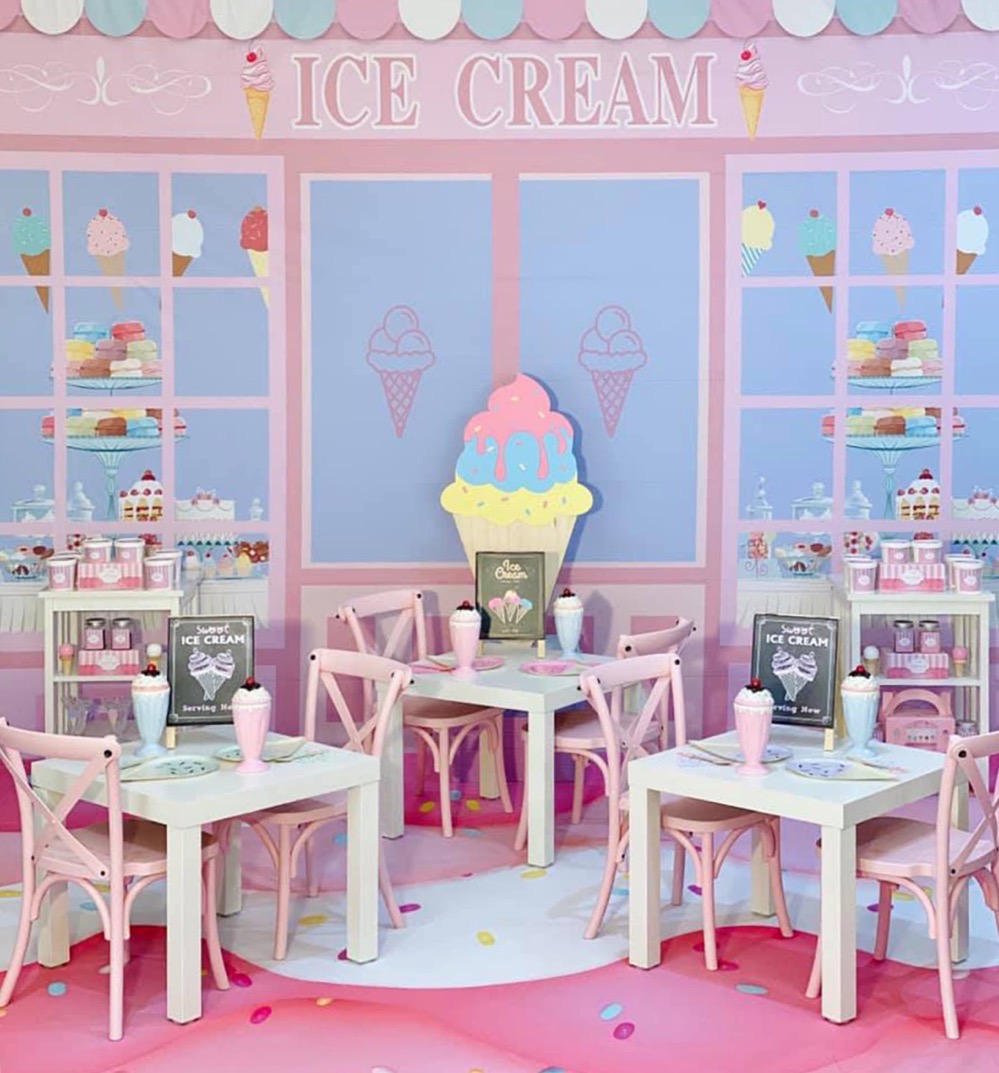 A home ice-cream parlour party
This ice-cream party celebration was styled at home, and while we may not have been able to go out for
ice-cream, that didn't mean that we couldn't have a fun day at home in our own ice-cream parlour!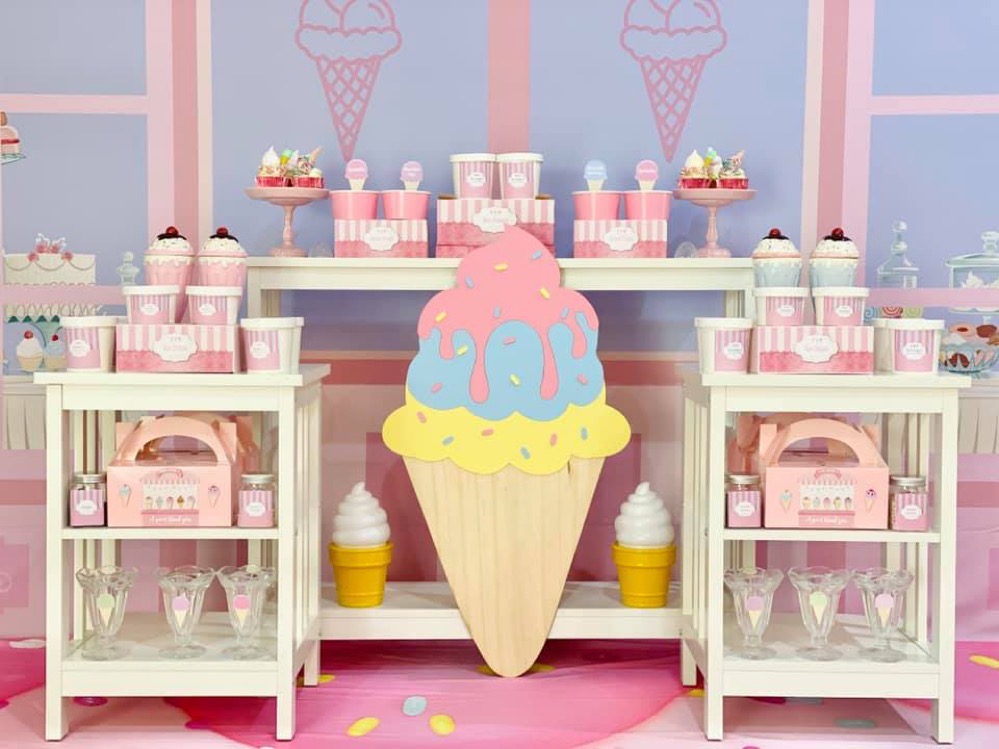 The ice-cream party was designed to be and fun interactive for little ones, with their own café style seating, menus, themed tableware, personalised ice-cream tubs, sprinkle toppings bar, cute wooden ice-cream toys they could play shop with, themed desserts and of course, lots of ice-cream.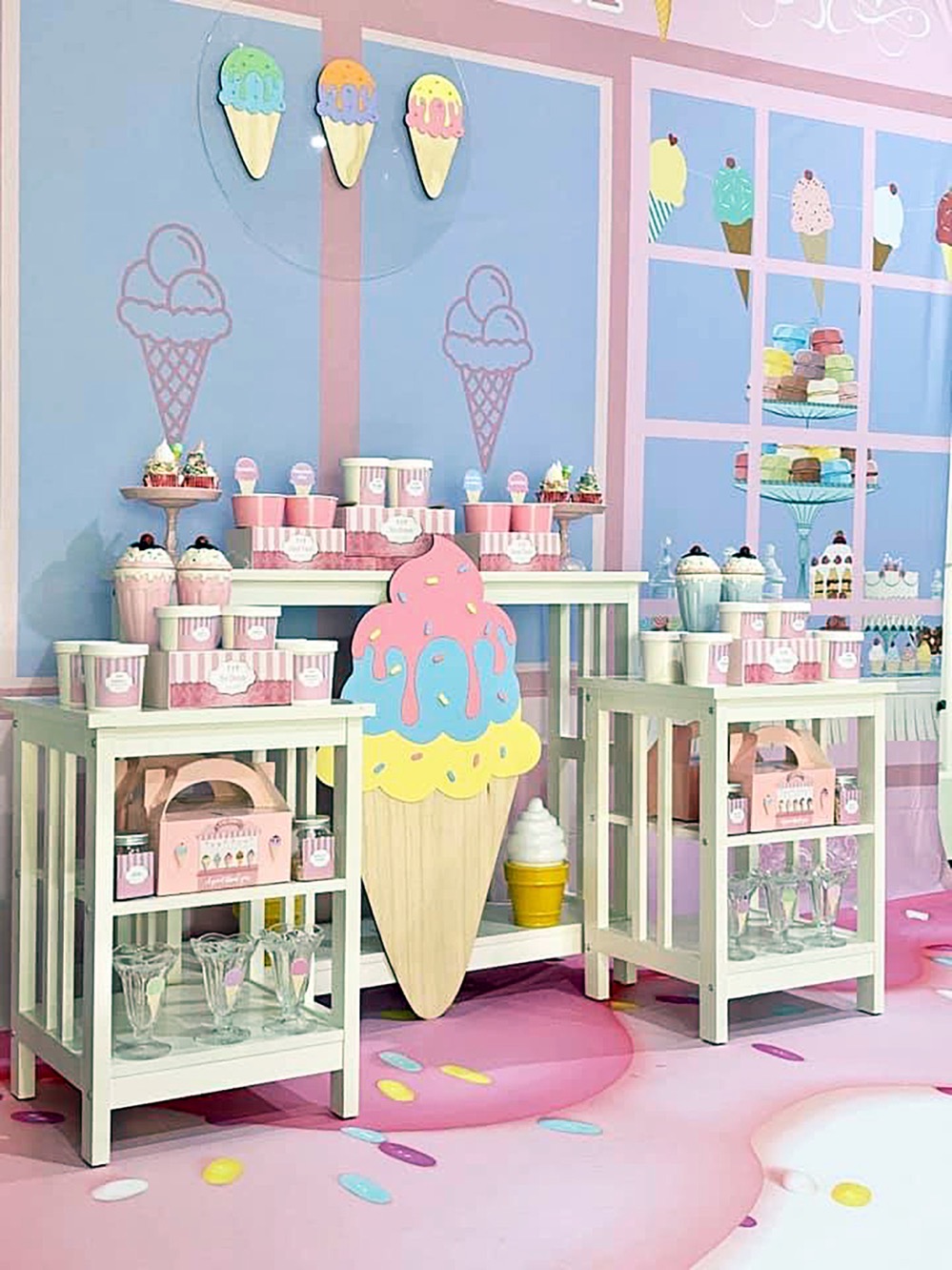 The little ones loved being able to choose their own toppings to add to their ice-creams (enjoyed in their own personalised ice-cream tubs).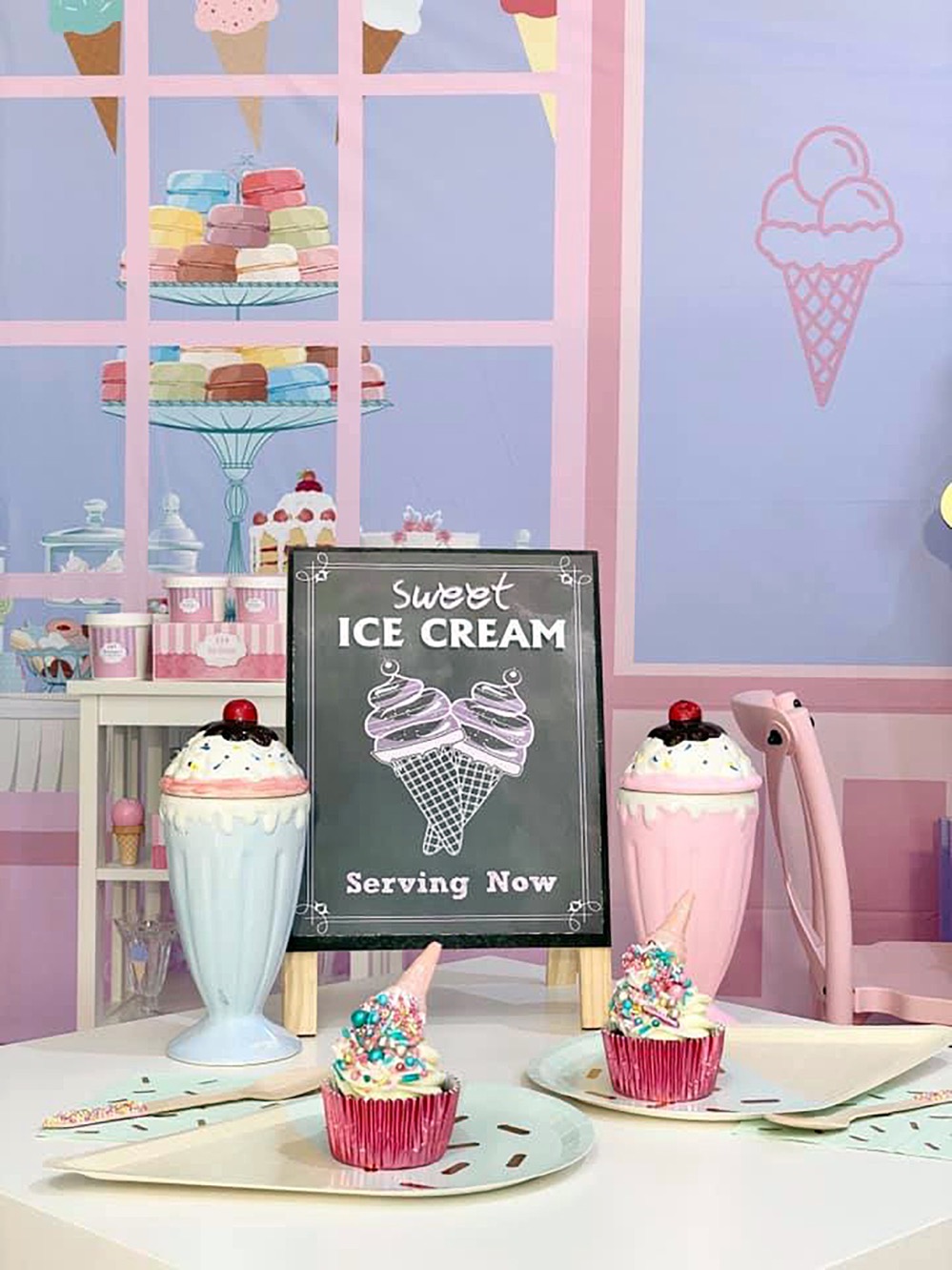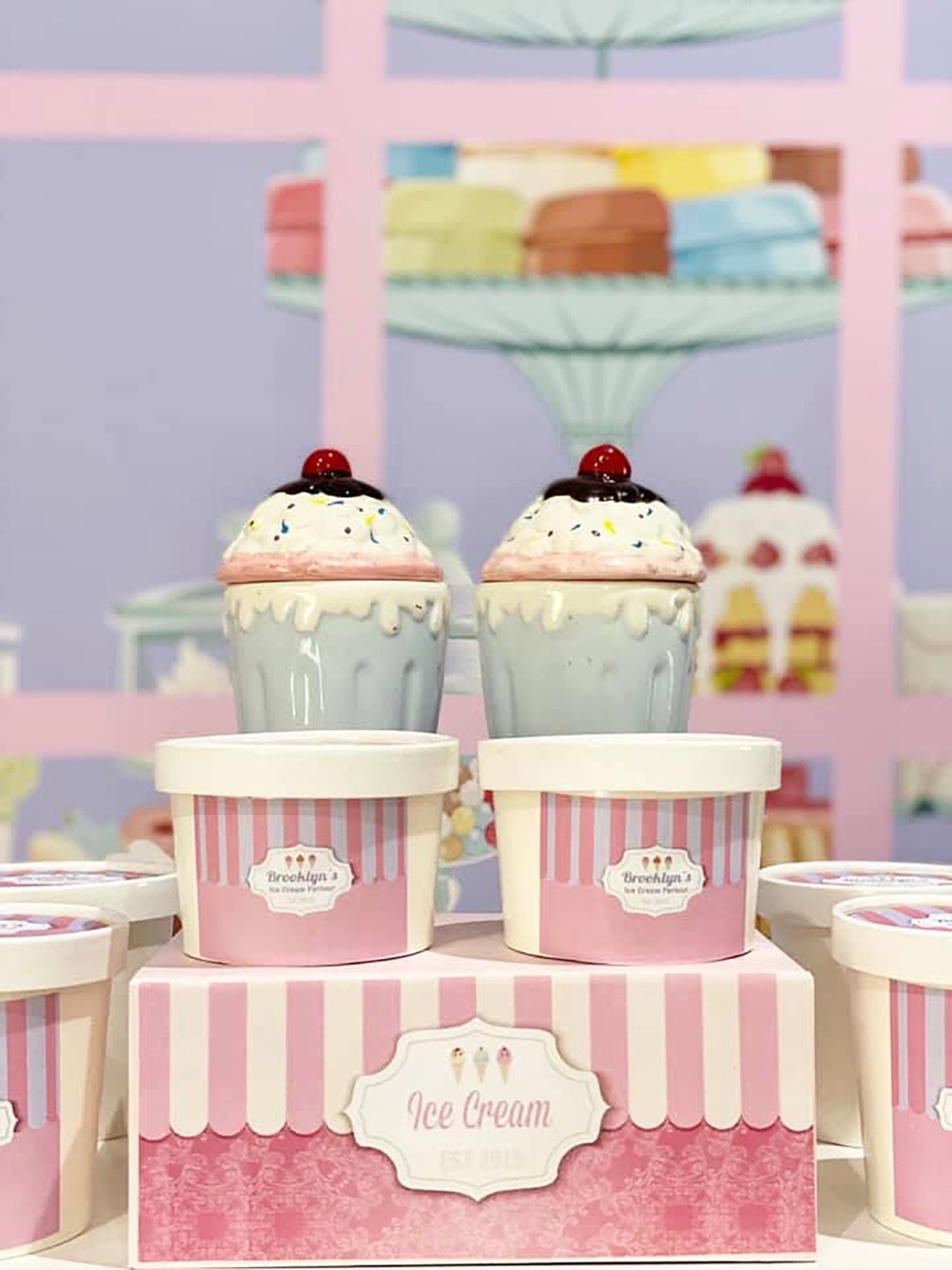 The take away treat boxes had plain tubs, ice-cream stickers, cut-outs and labels, they could use to decorate and design their ice-cream tubs and treat boxes.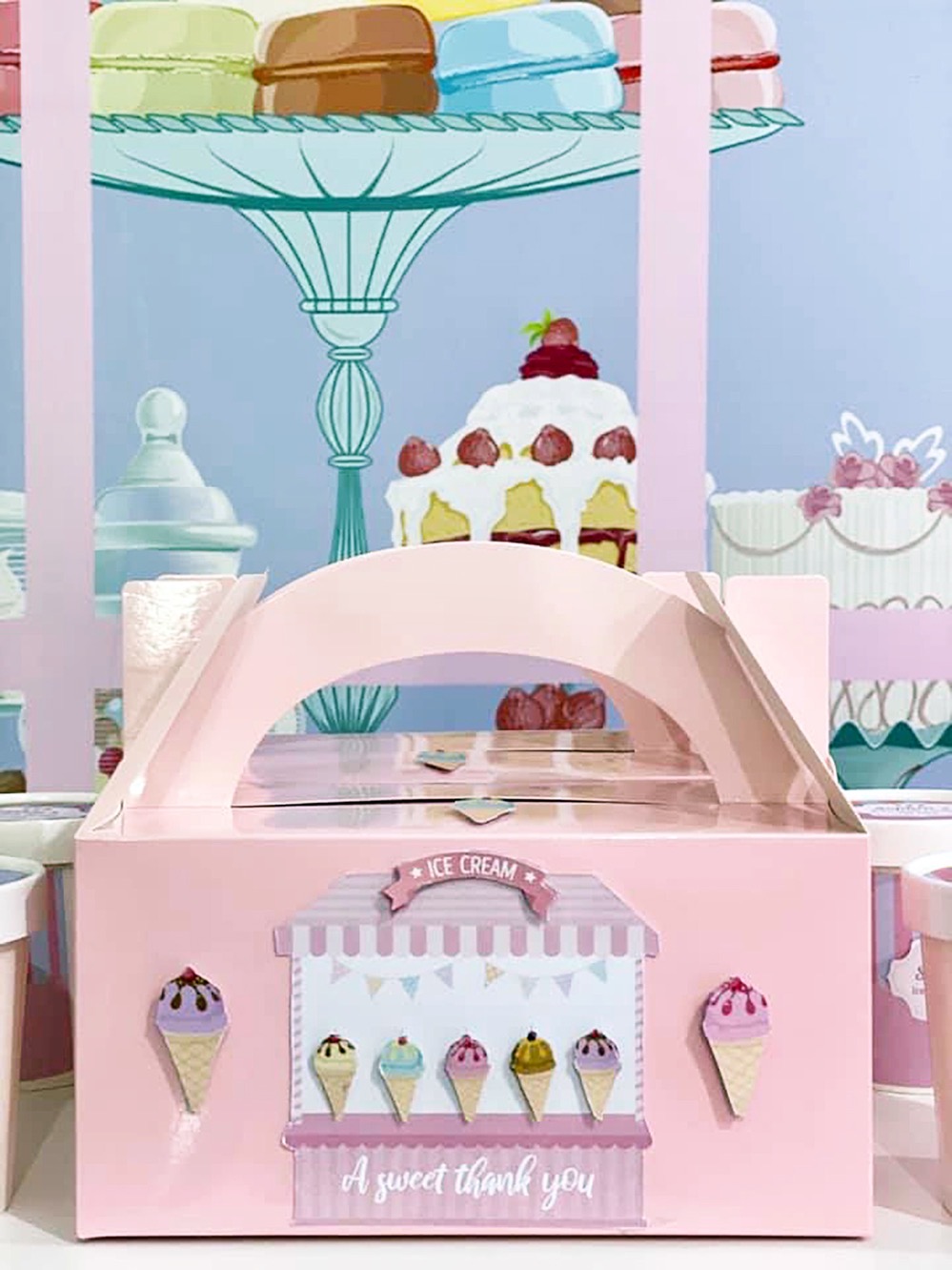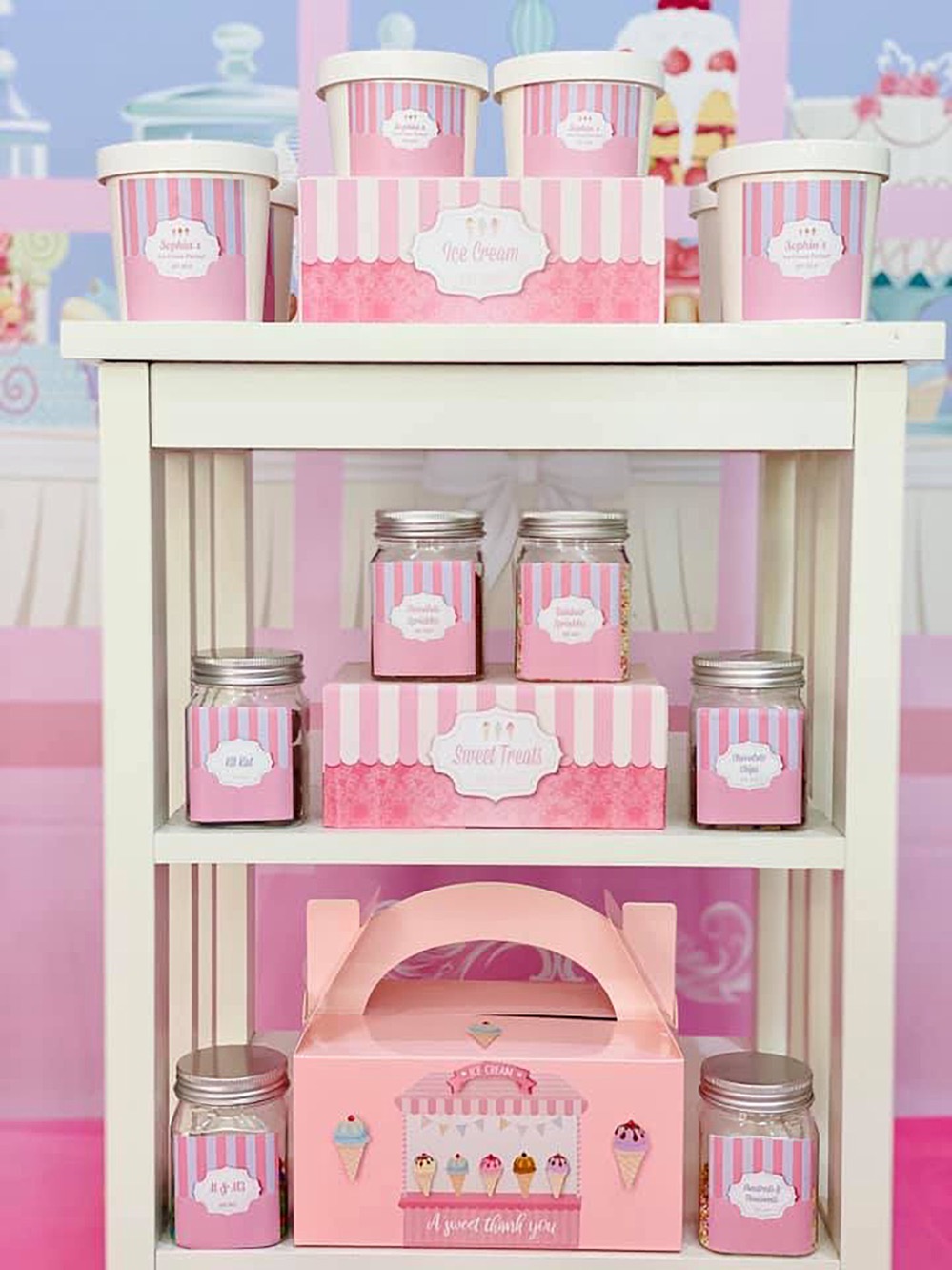 One of my favourite features of this set-up, and one that really helped transform the space into a pretty ice-cream parlour was designing the sprinkle flooring for the café tables and furniture to be styled on, combined with our ice-cream parlour backdrop, and the gorgeous wood and pastel acrylic ice-cream props. It
really transformed the whole space, so that it no longer felt like you were in a living room but instead had walked into our own ice cream parlour!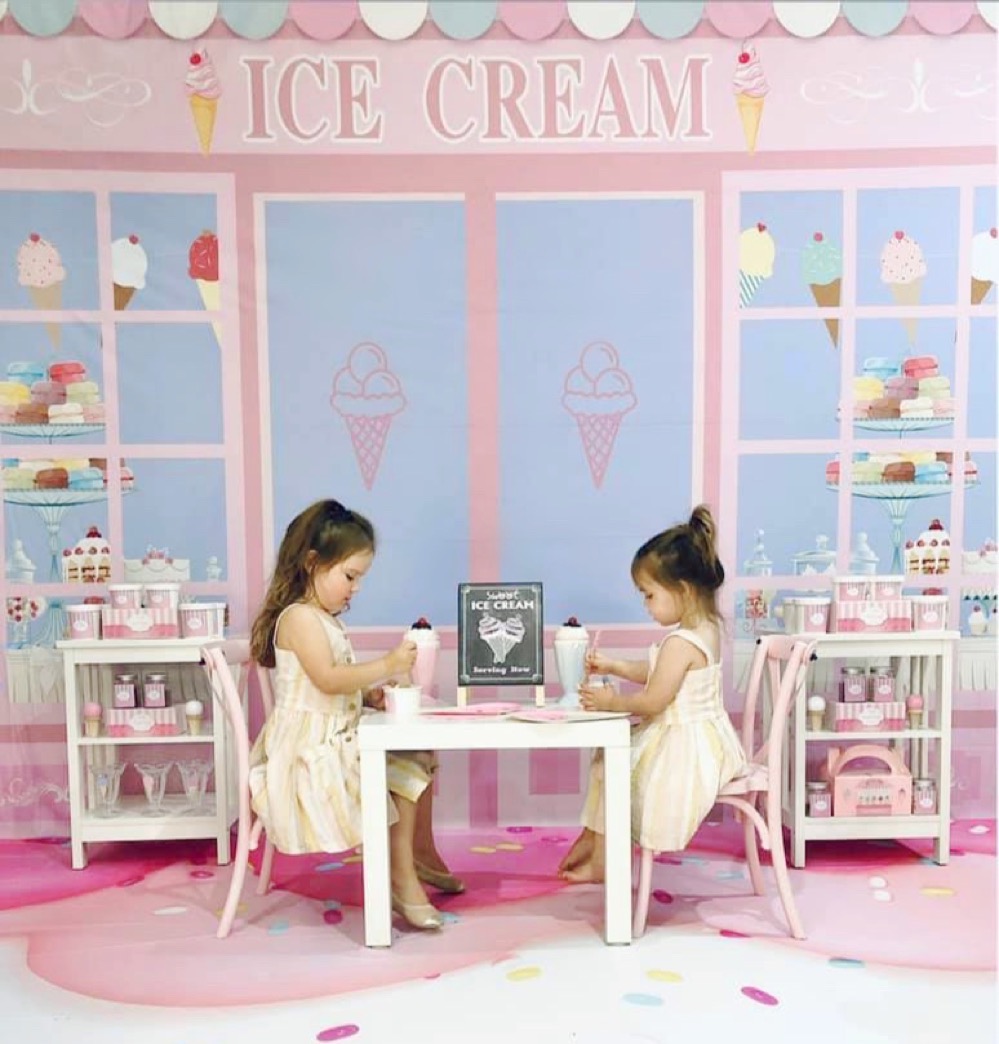 Vendor Credits
Styling, backdrops + props @creativethemesperth
Acrylic ice-cream cone + signs @barley.boy
Tableware @favorlaneparty
Children's chairs @allegra.and.grace.chairs
Sweet desserts @kingdomcupcakesperth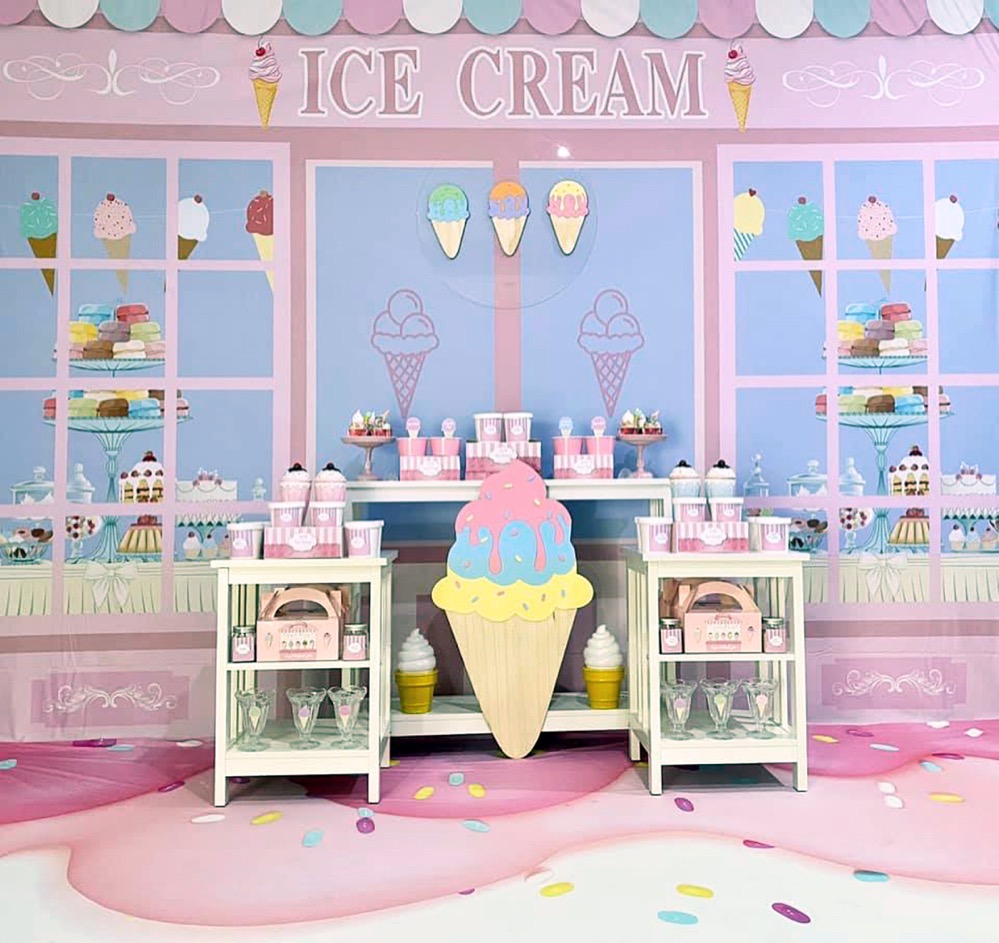 Find more Perth party suppliers here.