So many parties to throw, so little time! Maybe one of our awesome followers can throw a 1950s themed party and show it to me? When I recently came across this cool set of 1950s themed party props from Mr & Mrs WTF, I started dreaming about 1950's aesthetics and thought, how cool to throw a retro party? There are lots of ideas, from a vintage gas station like below, to rockabilly or rock n' roll inspired, to the classic diner themes. Have a read further down!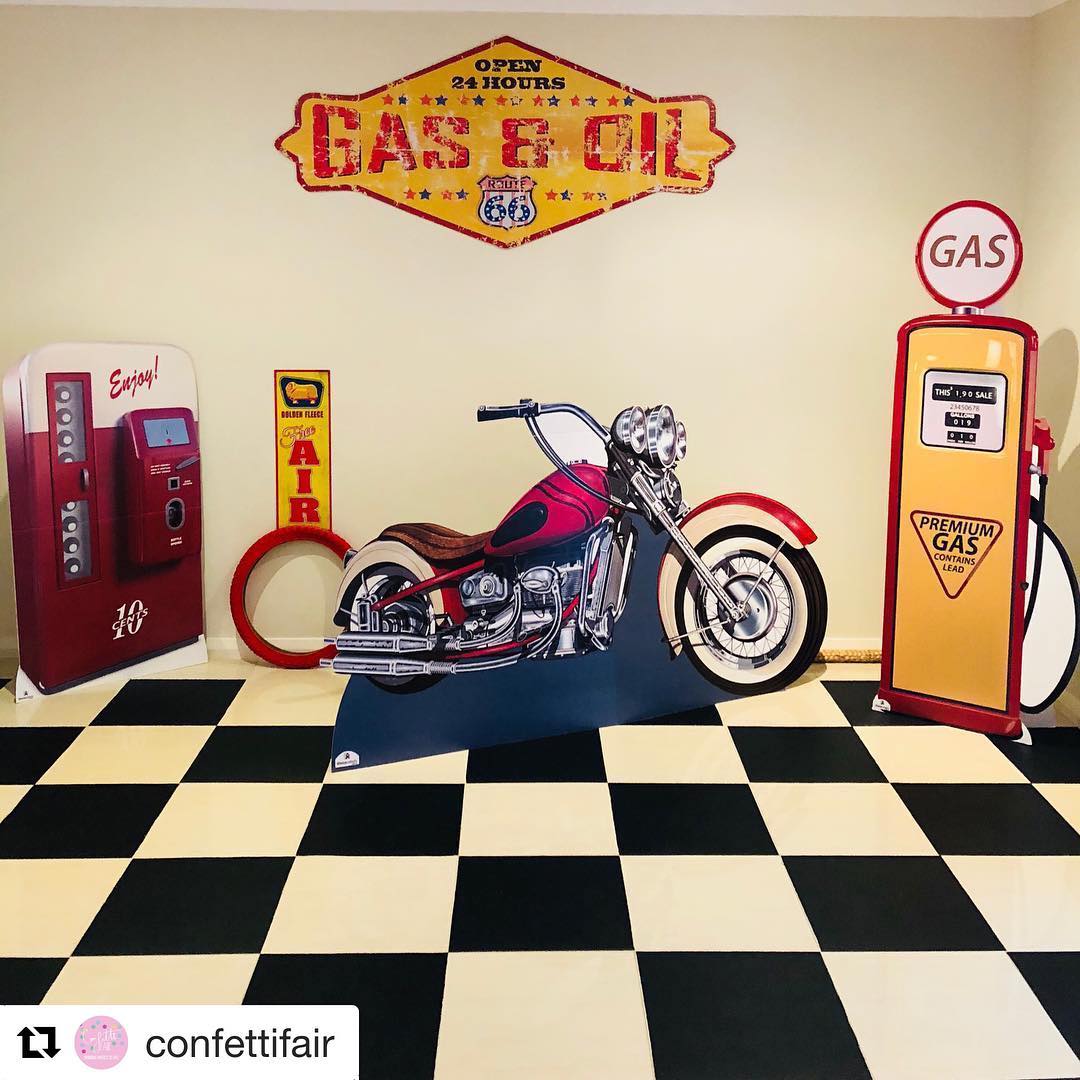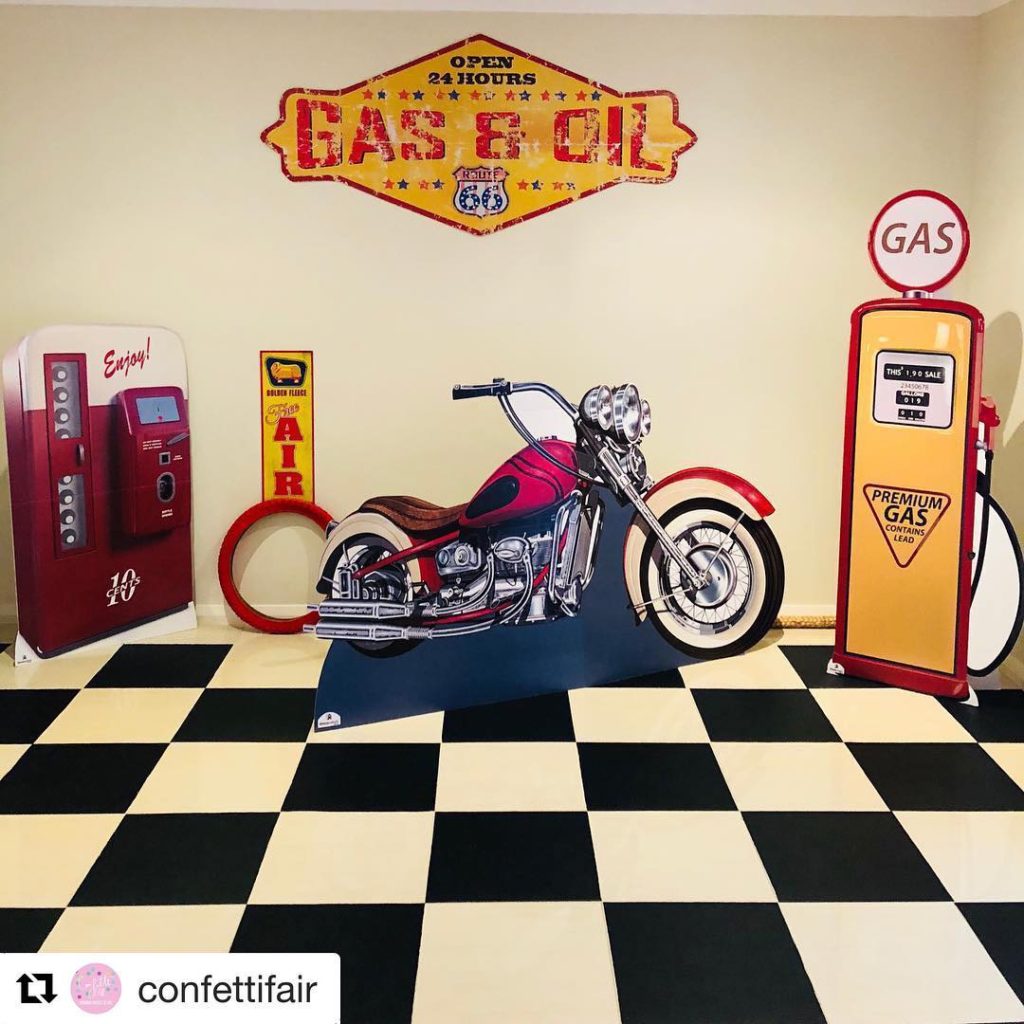 Styling your 1950s themed party
Here is some of the cool stuff we found! This theme works well for kids parties, check out this cute party!
https://www.instagram.com/p/Bm1IdxGBJrd/?tagged=50sparty
How retro are these cupcake made by Commie's Cupcakes? You can grab their buttercream cupcake guide here.
The popular checkerboard pattern really helps to complete the look too! Here is the pattern on some straws.
This theme looks really great in pastel blue and pink, or green and pink. Honeycomb decor and lanterns can be used to add colours to the look. These ones are from Lovely Occasions.
Follow our 50's Parties themed Pinterest board for more ideas!
[apsp-board-widget board_url="https://www.pinterest.com/confettifair/themes-50s-parties/" custom_size='custom' image_width="100″ board_height="540″ board_width="800″]
Do you have a retro-themed party? We've love to see it! Get in touch here to submit.