When Nat of Visual Stories Photography planned and styled this very modern Transformers party for her son Leo, cool silver, urban touches and industrial vibes came together to create a unique look. The full colour scheme for the party, which was dubbed the 'Trans-four-mer Party' was silver, grey, black and white. Nat gives us the details below.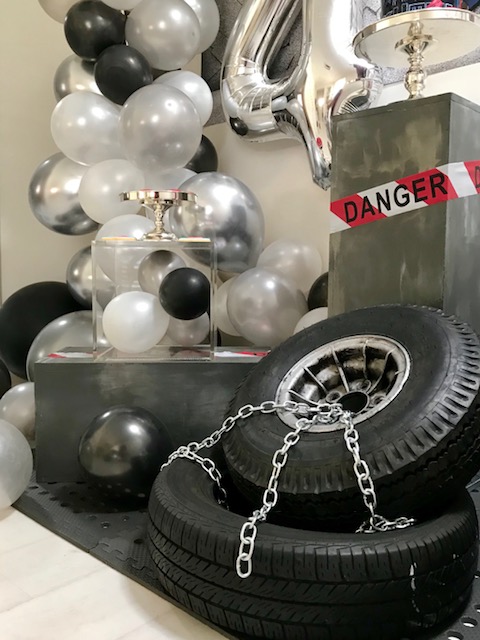 Above: Loving the look of the tyres and chains
My son, Leo, had been into Transformers, especially Optimus Prime, for a year, and it was no surprise that it was the theme he wanted for his party. The 'Trans-four-mer' planning began!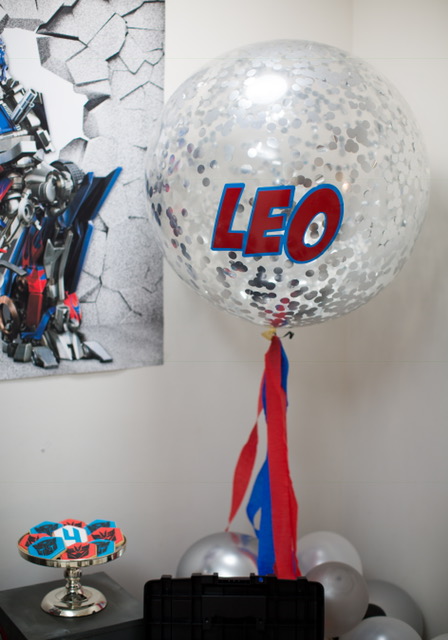 Above: custom matching balloon for the birthday boy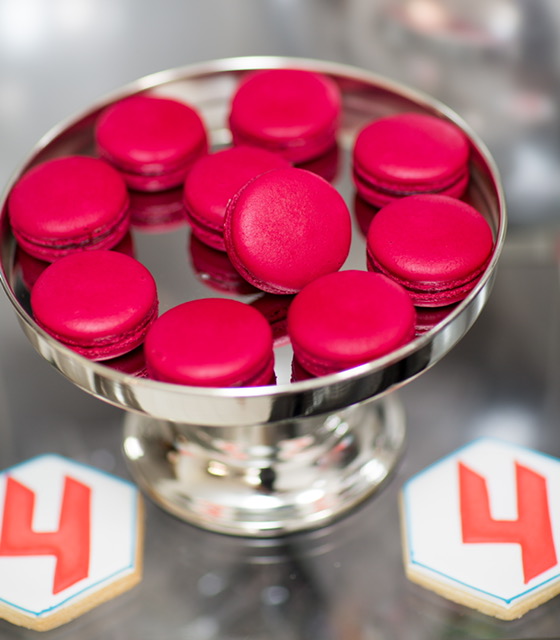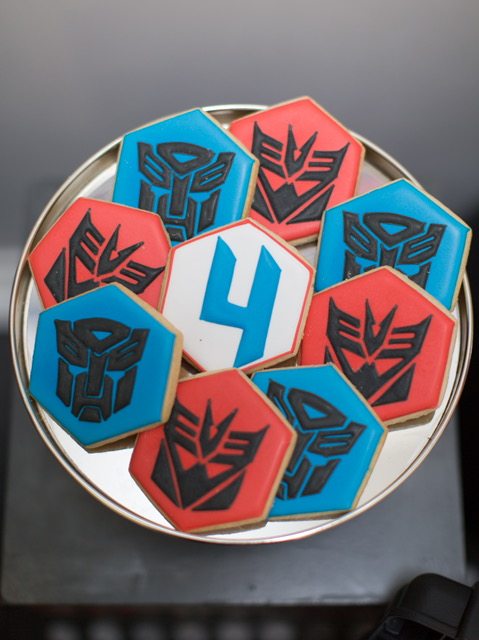 Modern Transformers party details
I wanted to modernise the usual red and blue colour scheme by bringing in an industrial vibe, whilst still allowing the kids to recognise the popular theme.
To start off, Invites by Veasna Chea created an amazing banner backdrop drop with a 3D effect. From there, a silver, grey and black balloon garland was added to frame the whole set up.
I wanted the kids to be able to "walk" into the setup and take pictures. To help with this, I brought in fun elements such as the toolbox filled with themed chocolate bars and chains so they could have a play. The look was completed by some chunky tyres and concrete look plinths.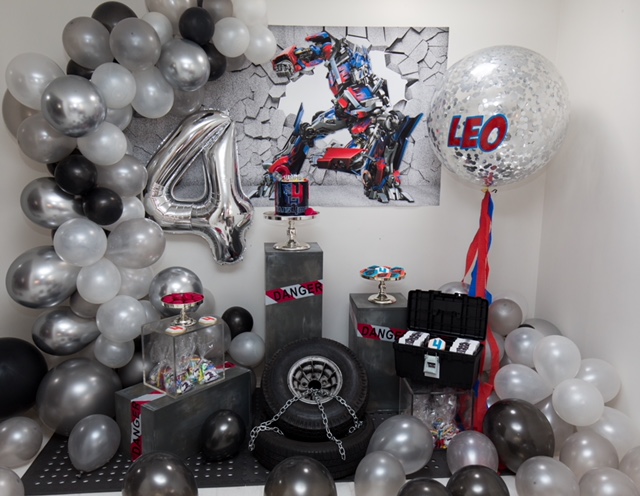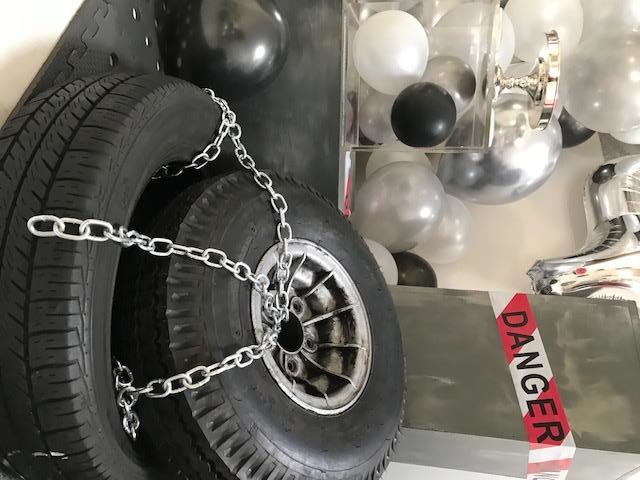 The cake, created by Chaos and Couture featured a wrap-around design. It suited the vibe perfectly.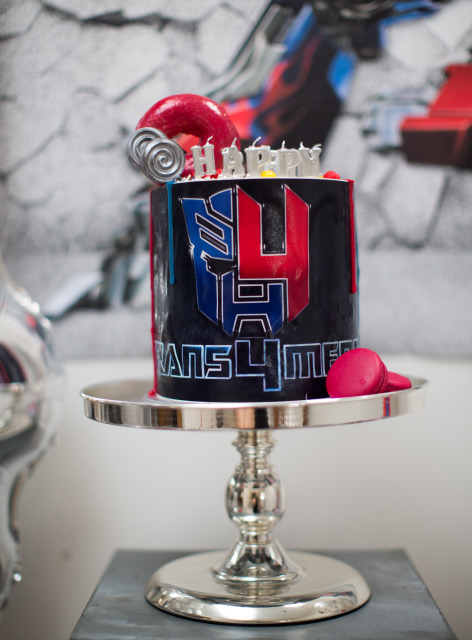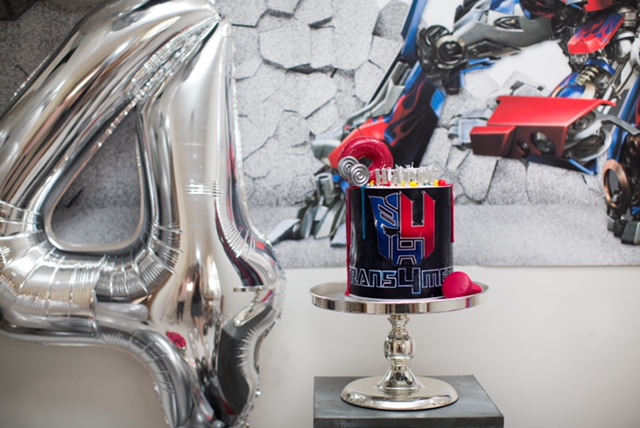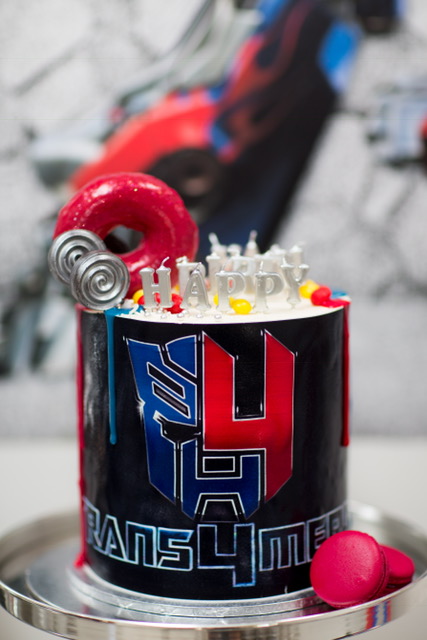 Despite being unable to source an actual Transformers jumping castle, the team at Bouncing Giggles and Play Hire were able to provide a red and blue one to bring the fun as well as match the theme.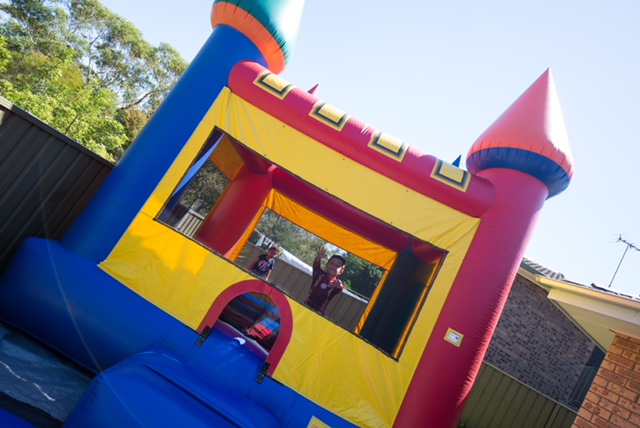 Vendor credits
Cake | Chaos and Couture | www.chaosandcouturecakes.com
Cookies | Flyaway Pineapple |www.flyawaypineapple.com.au
Macarons | La Boulangerie | www.laboulangerie.com.au
Balloons | Balloon Couture |www.ballooncouture.com.au
Backdrop & invites | Invites by Chea | @invitesbychea
Photography | Lucie Zeka | www.luciezeka.com
Jumping castle | Bouncing Giggles | www.bouncinggiggles.com.au