Wow! What a party! I once had a dream of hosting a beautiful Marie Antoinette inspired bridal shower, but alas… Anyway, at least I now have these pretty pictures to look at. And I totally love sassy miss 12, Imogene! She definitely knows how to have fun! This party, a Marie Antoinette party theme, comes to us from Canada, from Moriah Lepage of West & Whimsy Studio who is also Imogene's mum. I cannot better describe the beauty of this party than she has, so here it is, Moriah recaps it all for us!
A Marie Antoinette Party Theme
I knew I wanted to mark Imogene's 12th birthday with something memorable and special. I know it's not the normal milestone age but this year is a big one for my daughter. This is the year she goes from grade school to secondary school. From child to teen (almost), it's a big step so I wanted something to highlight her growth and change. Although I knew all that, I had no idea what I wanted specifically and that's why I worked with Brittany of Gloss Events and Décor. This woman is talented, and her creativity knows no bounds.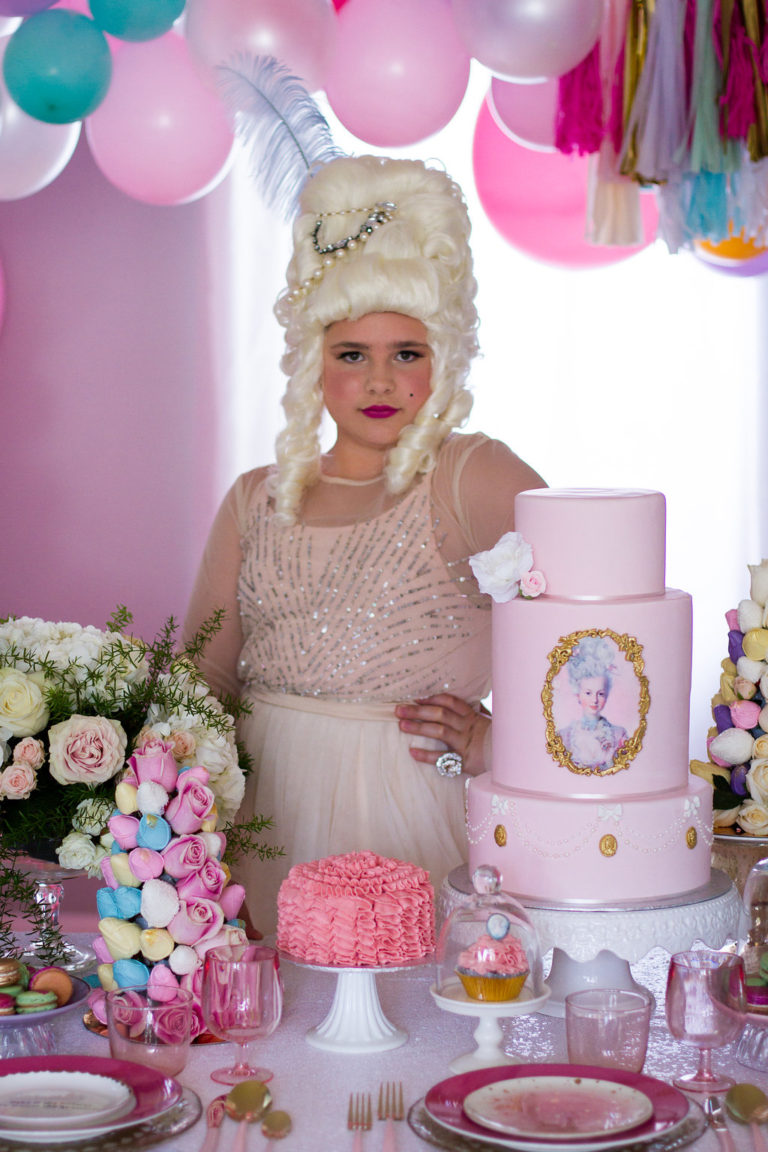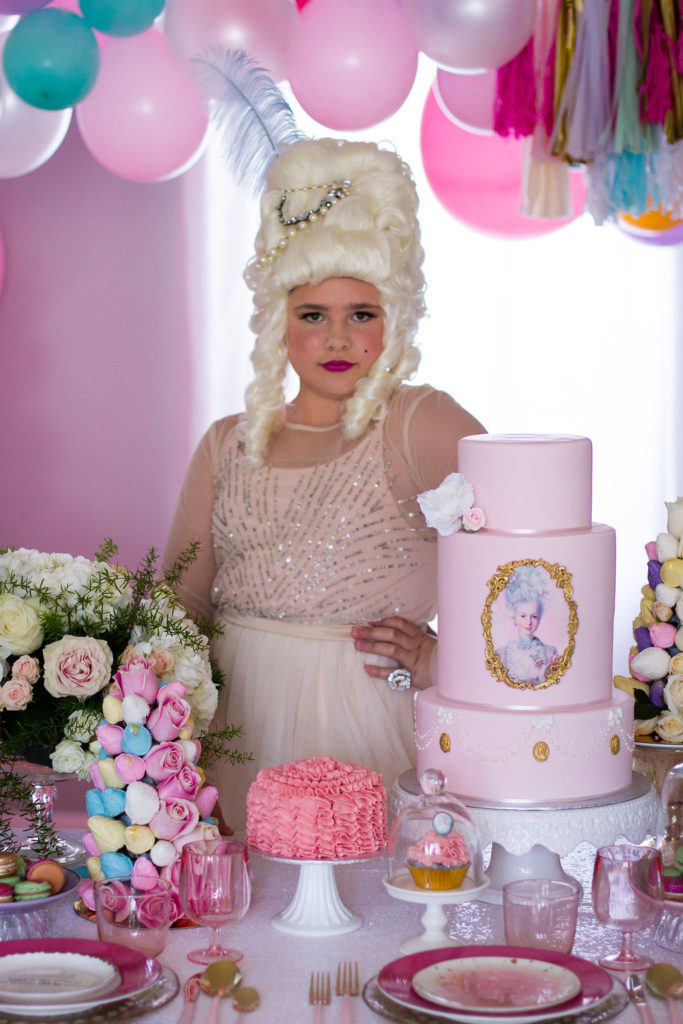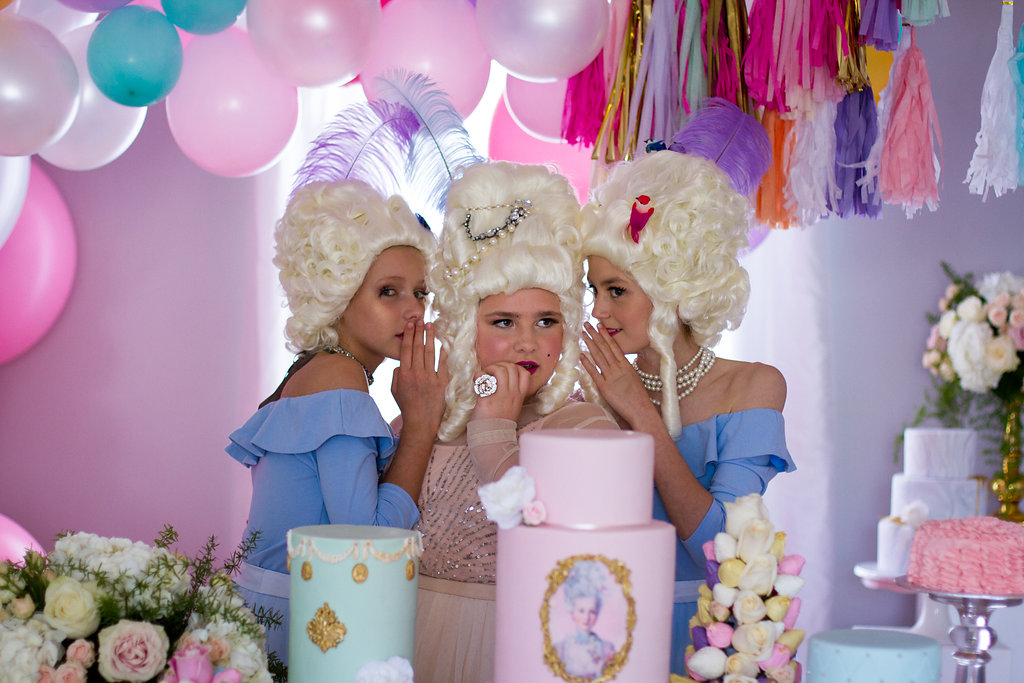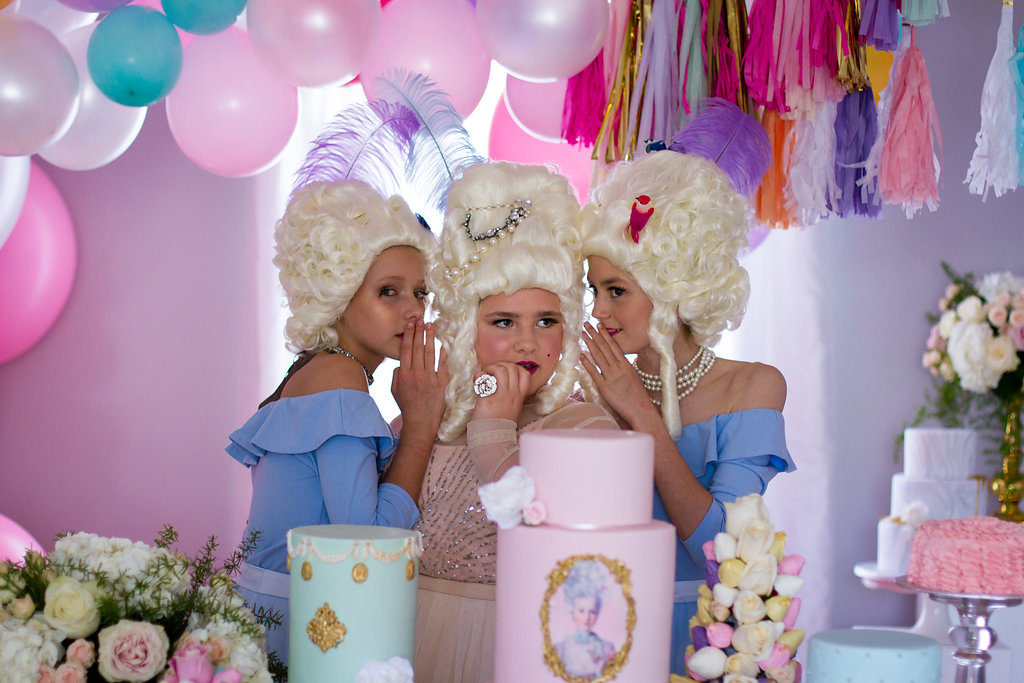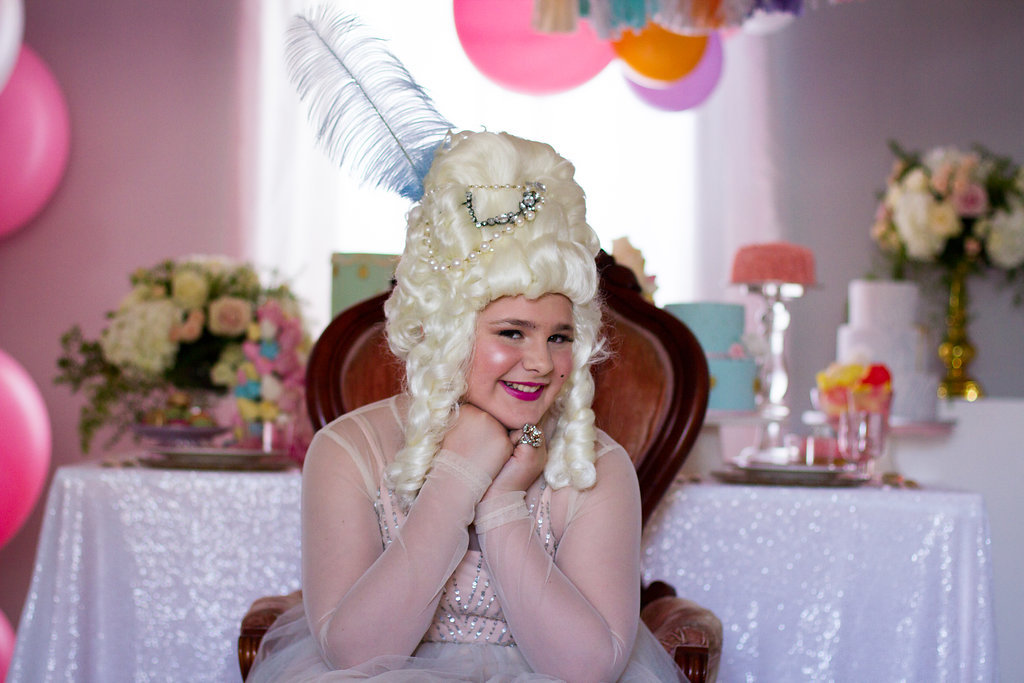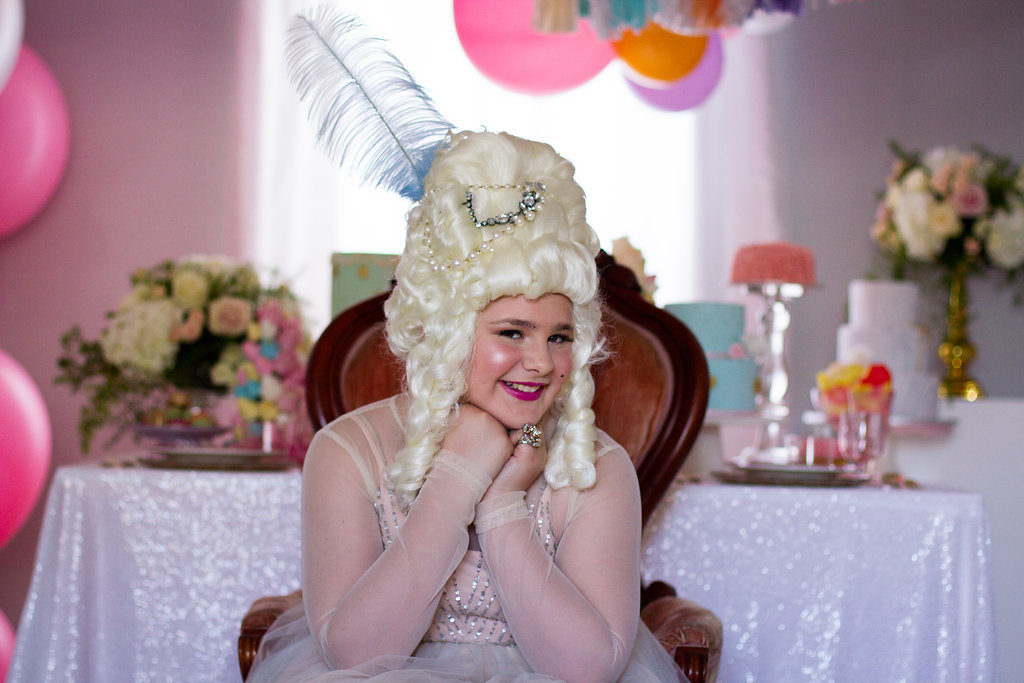 Once we developed the concept we had an absolute blast coming up with extravagant details for a Marie Antoinette inspired teenage party. Mixing opulent old world Parisian charm together with a whole lot of modern lighthearted whimsy, our party was uber indulgent and a little over the top!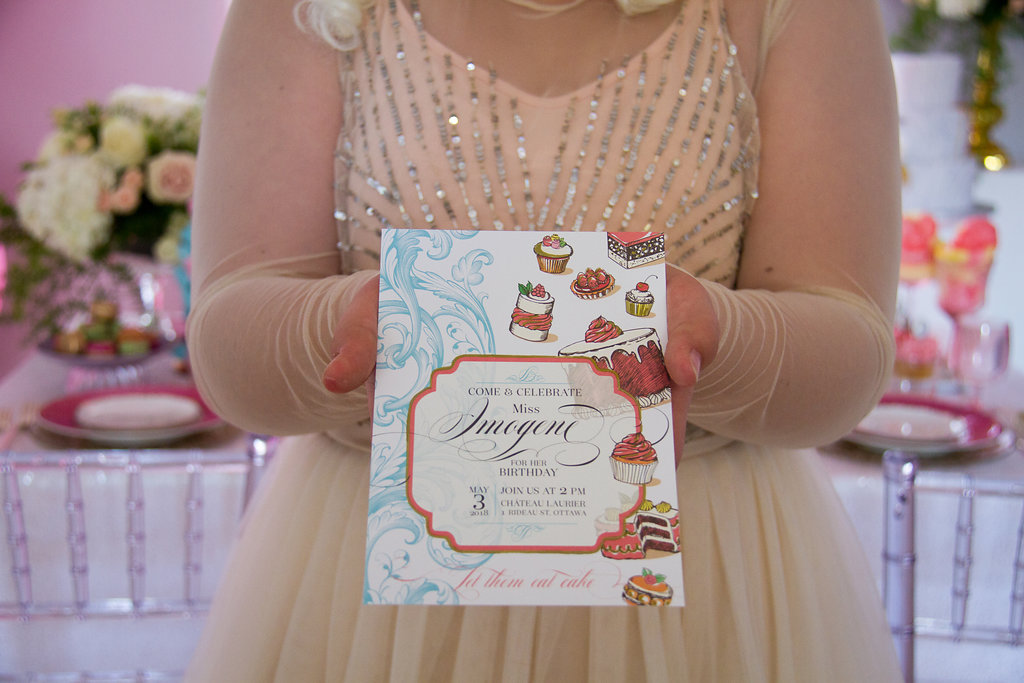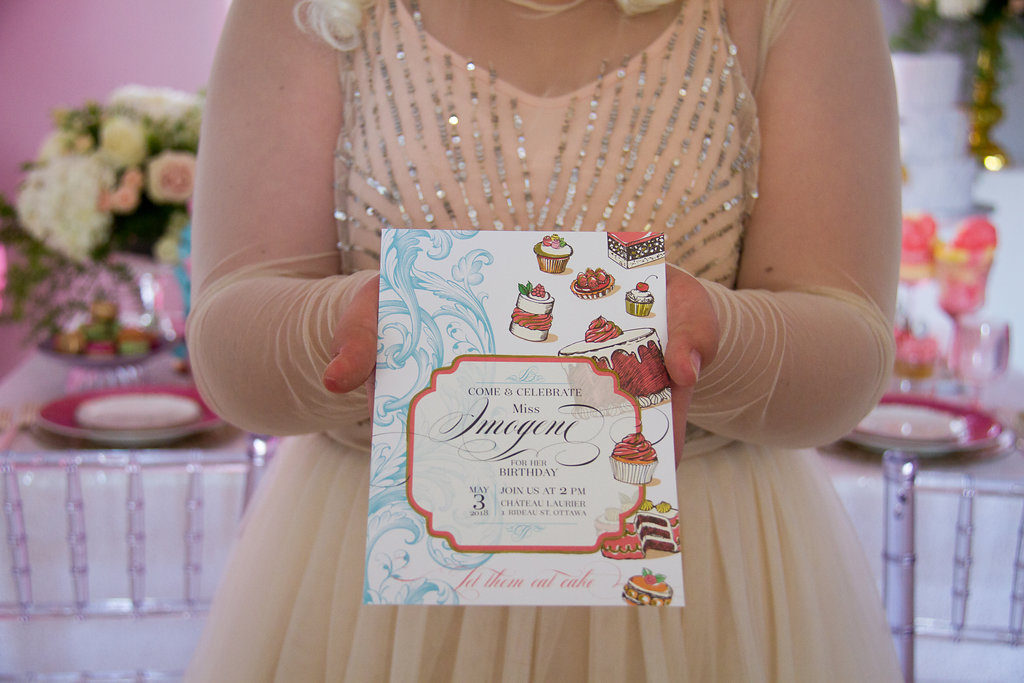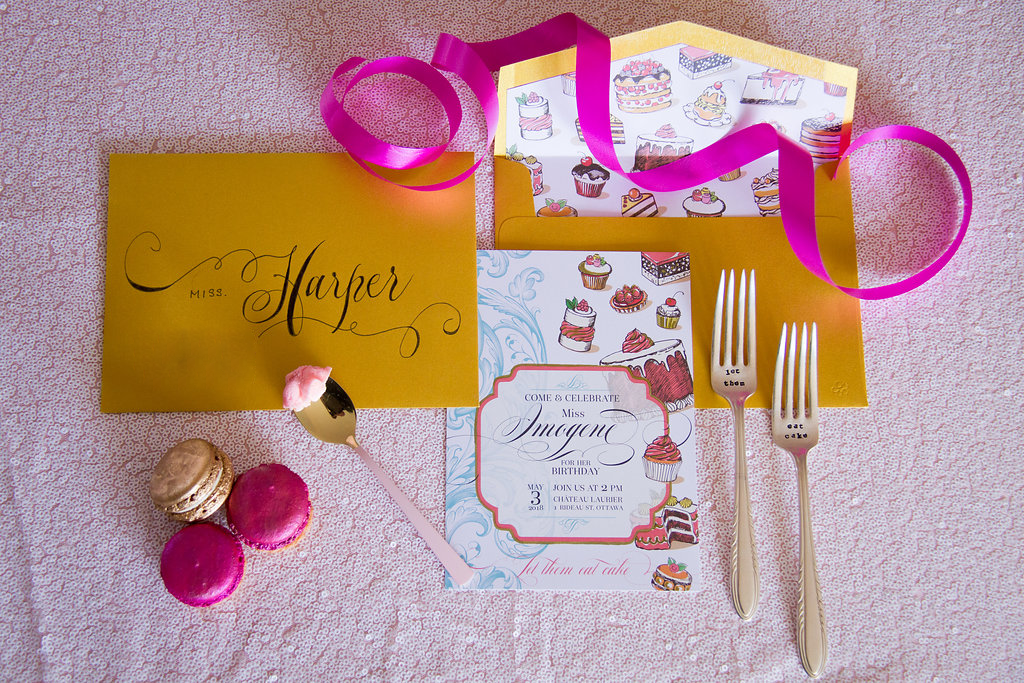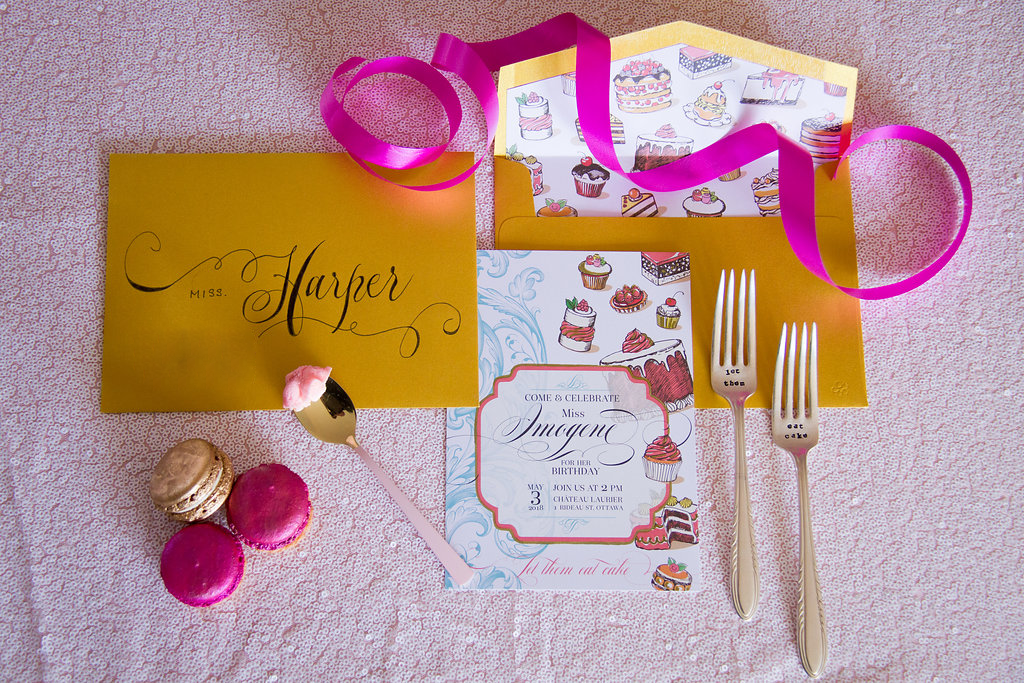 Invitations covered with playful imagery of sweets and treats, beautifully packaged in a gold-gilded envelope gave the guests a subtle hint of the quintessential decadence they were about to experience at the royal château. Imagine big hair, lots of ornamentation, exuberant décor, rich colours like golds, pinks, blue, lilac, mint green and cream. The space was transformed using layers of pastel tissue tassels, bold balloon garlands that covered the walls & ceiling and most importantly a "Queen's Table" embellished with white sequins topped with sumptuous desserts and enchanting florals. Strawberry towers finished with lush blooms, dreamy cotton candy bowls, lavish macarons filled with delicate ganache then hand painted with edible gold, plus seemly endless tiers of delicious indulgences.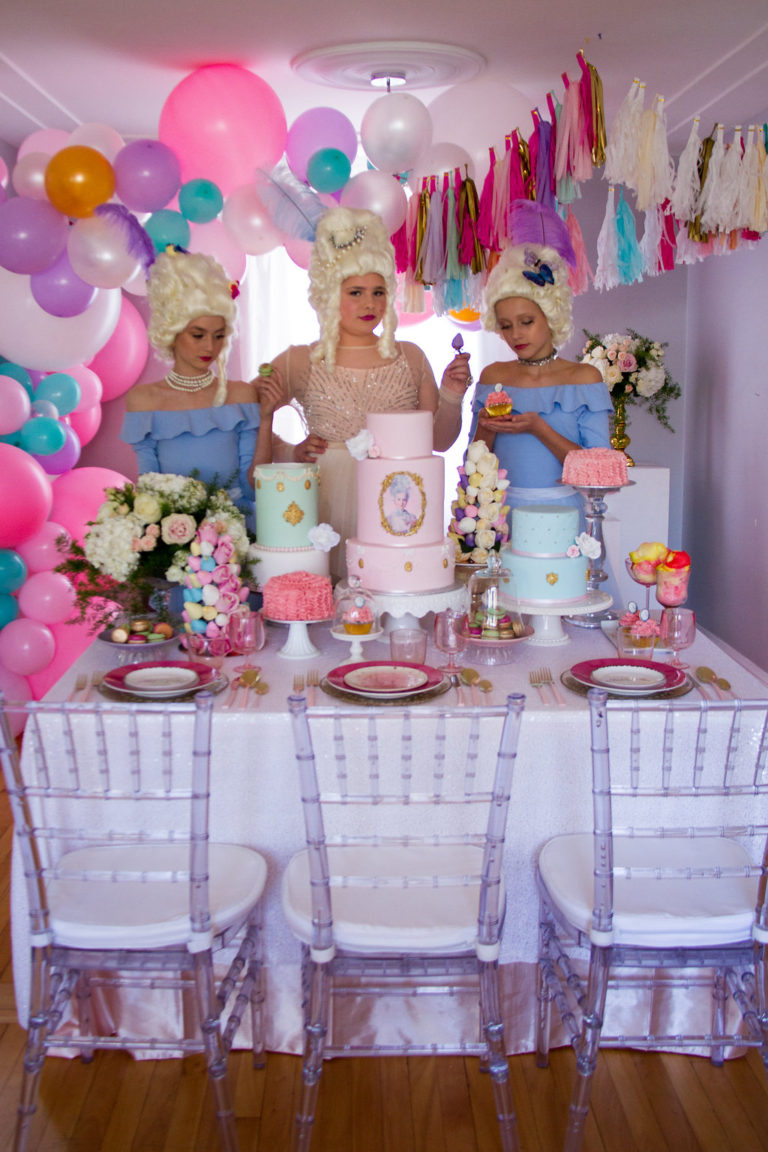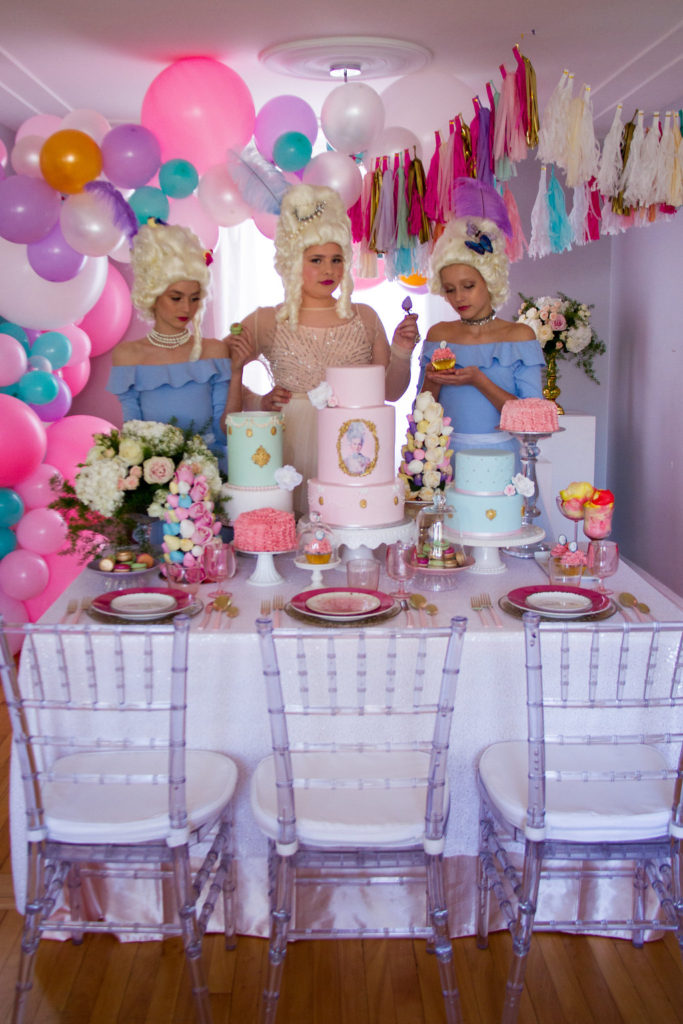 Adorned wigs with fantastic edifices of hair and elegant gowns captured the "joie de vivre" of that party-loving teenage queen whose spirit seemed to embrace these young ladies as they became the embodiment of glamorous femininity while sharing lots of laughter at this French-themed soirée. It was truly a magical event with a fairy-tale feel that became the perfect backdrop for our let them eat BIRTHDAY cake celebration!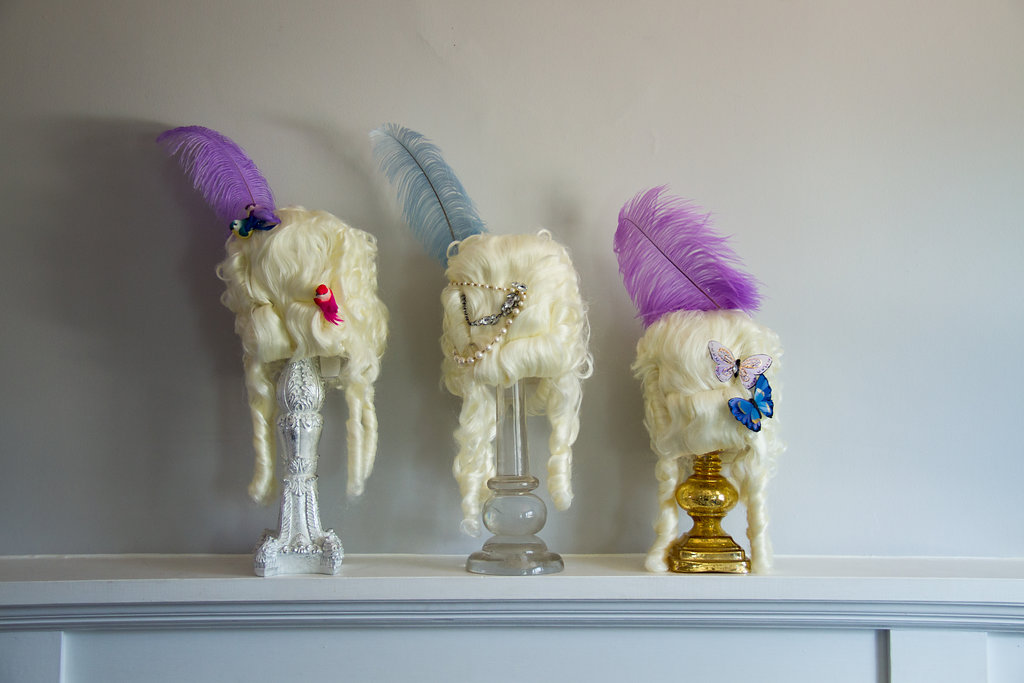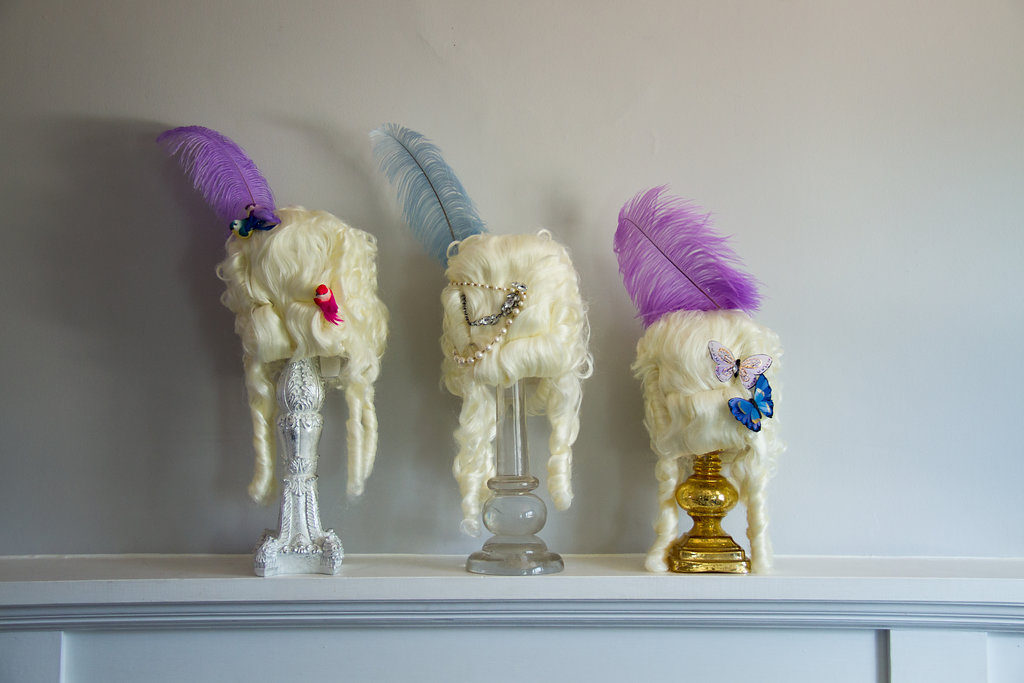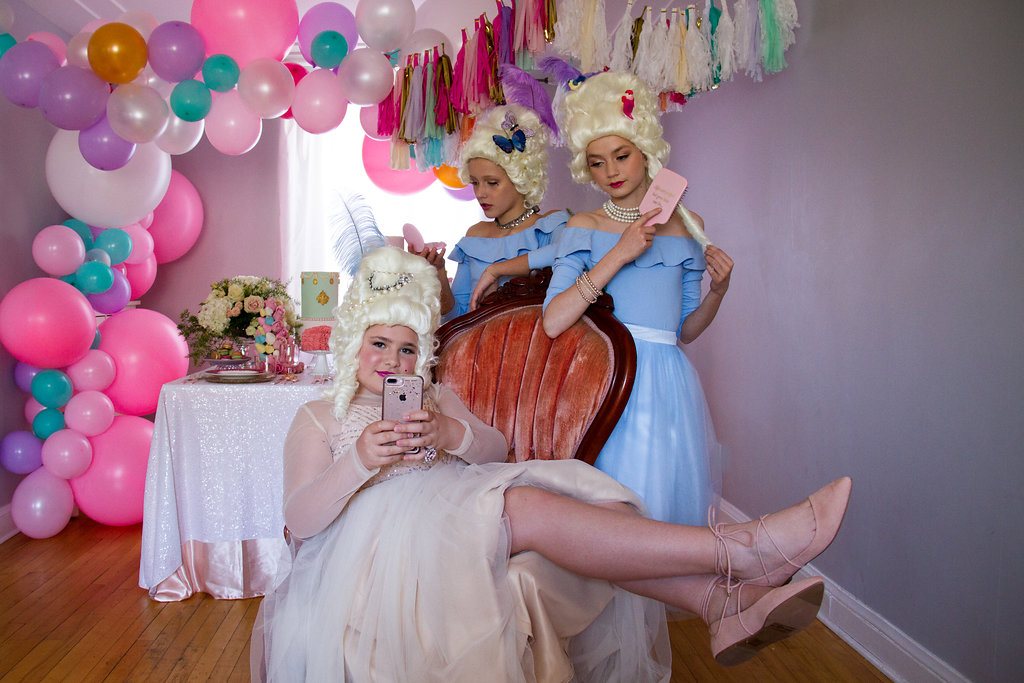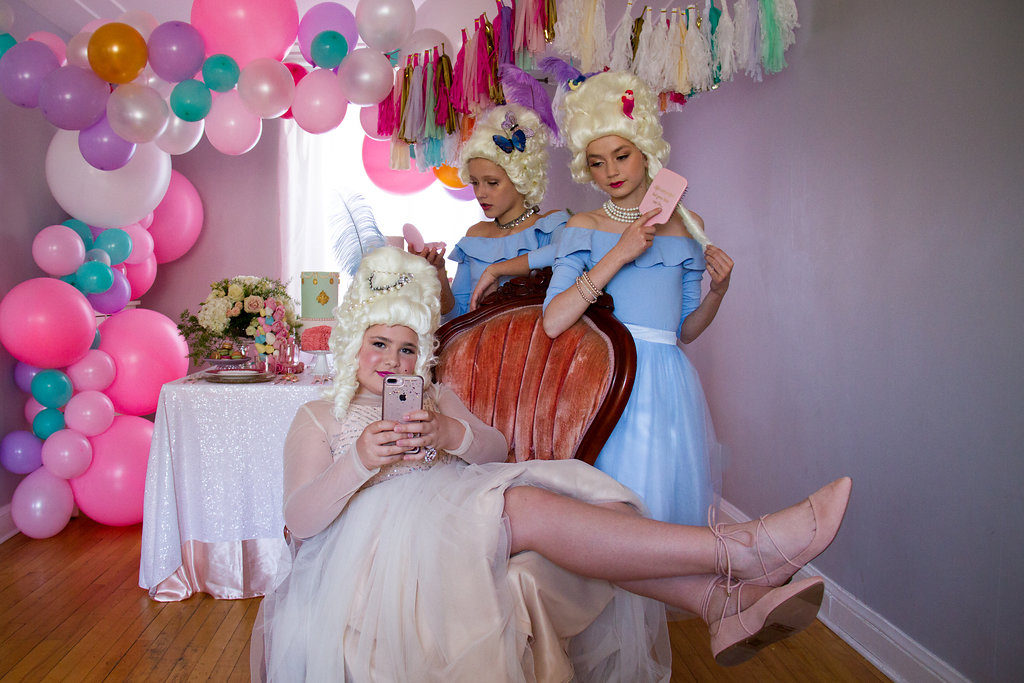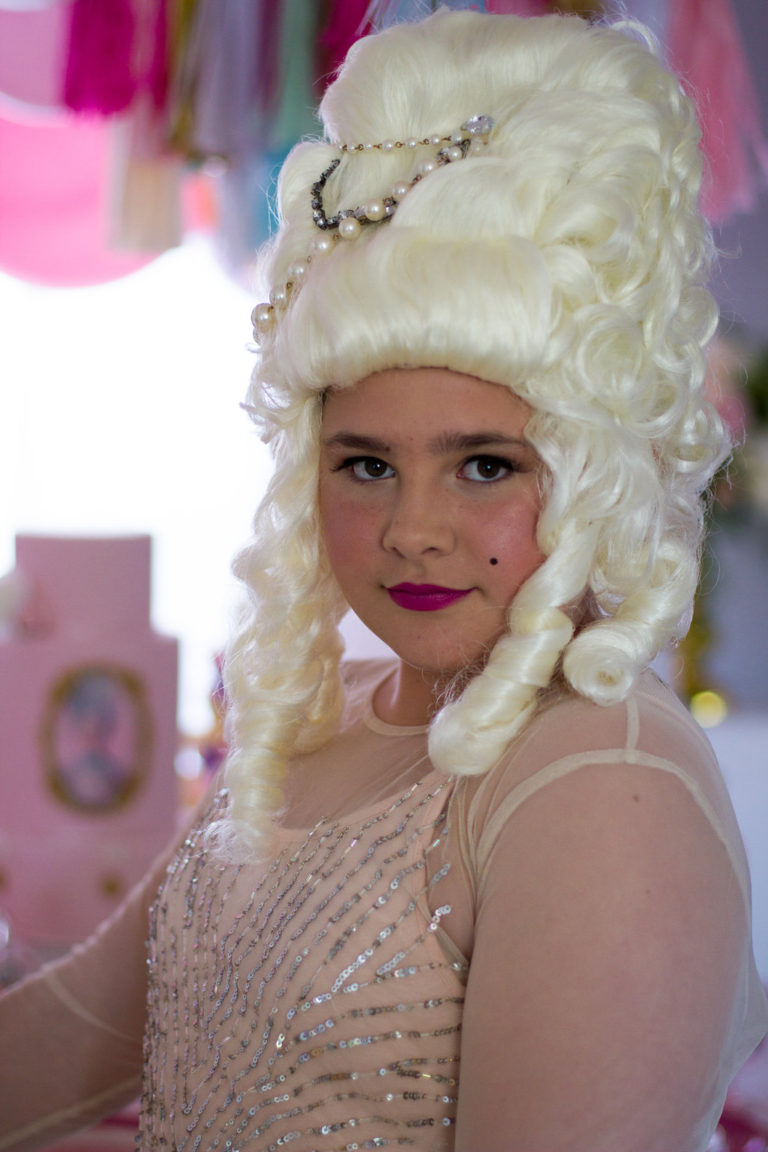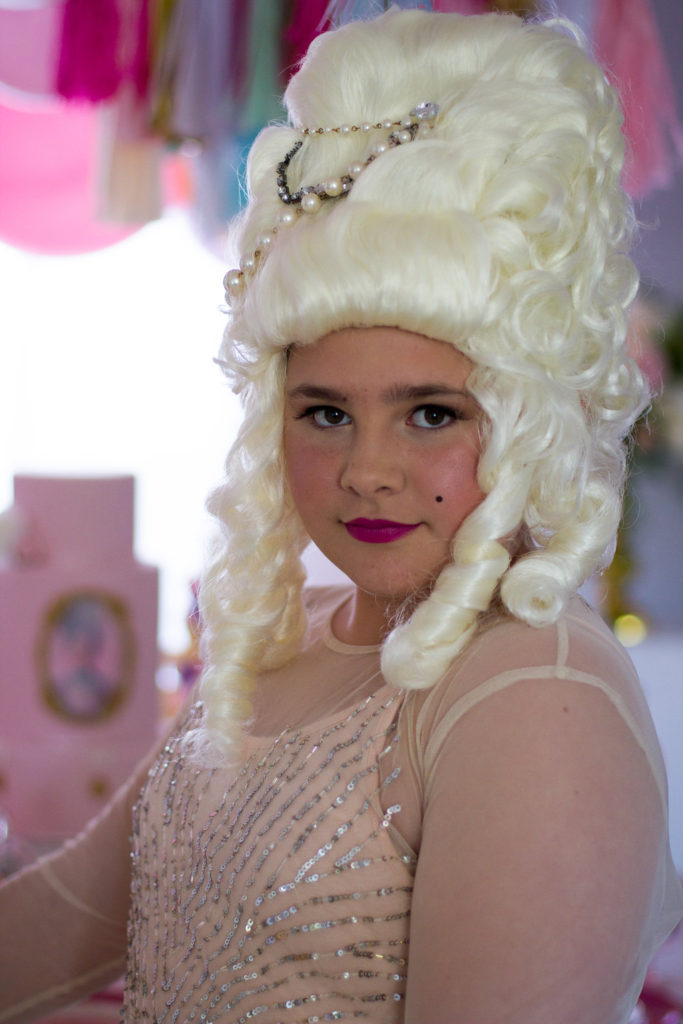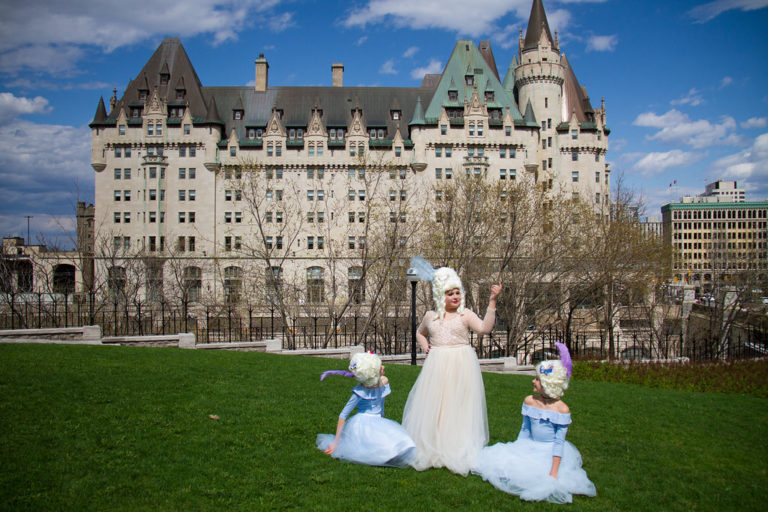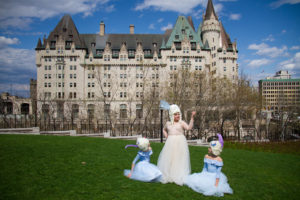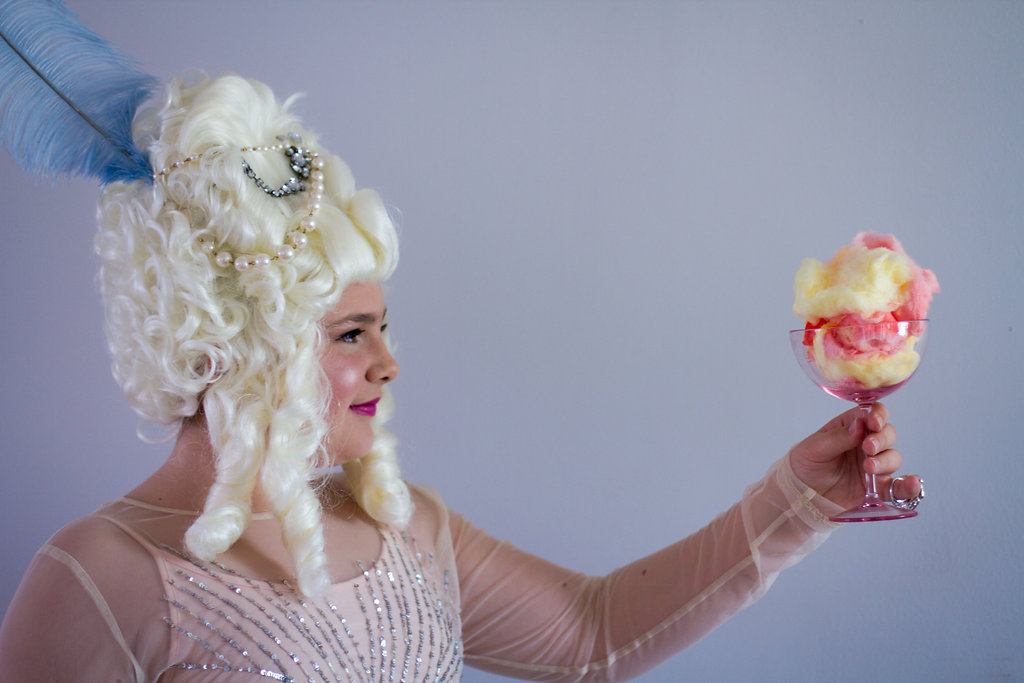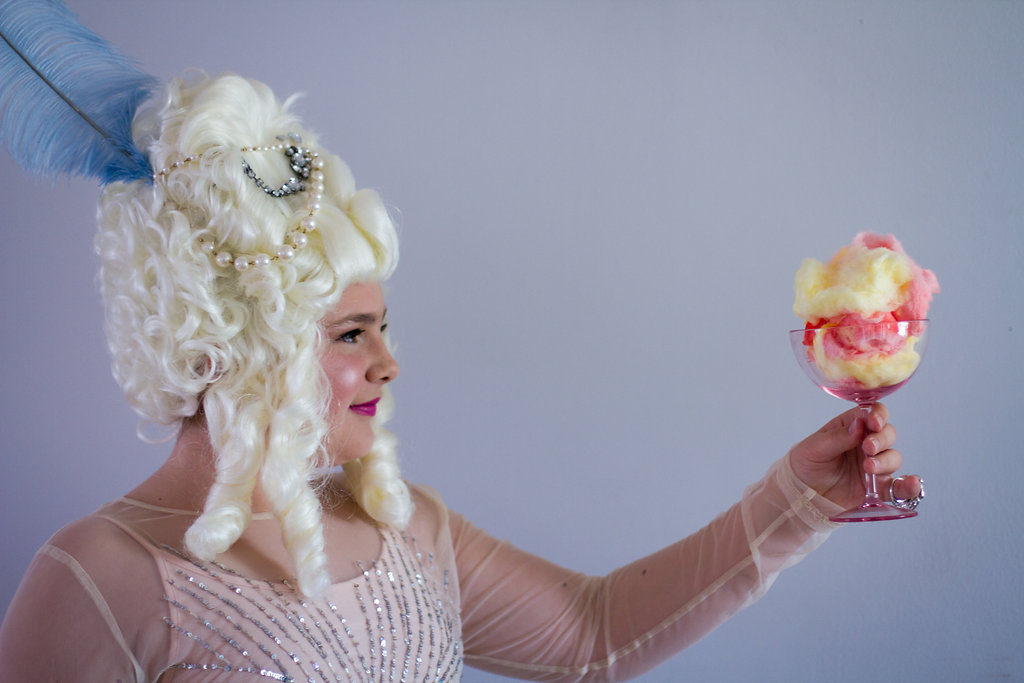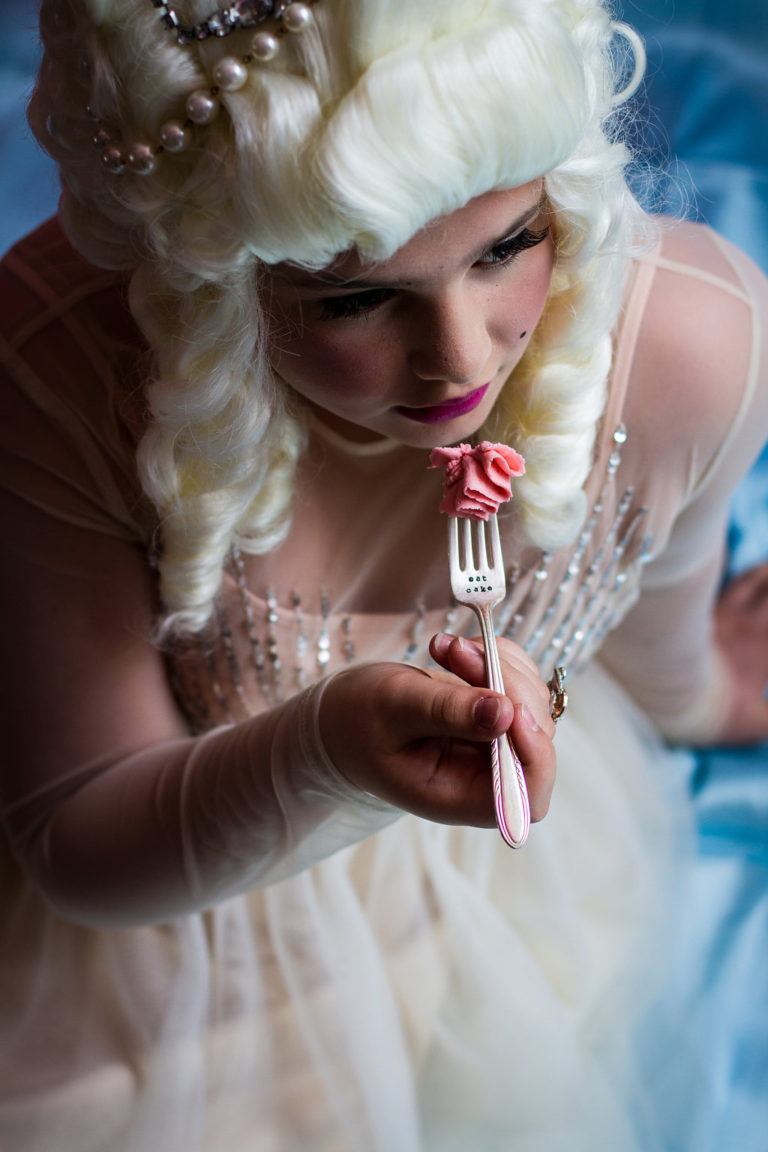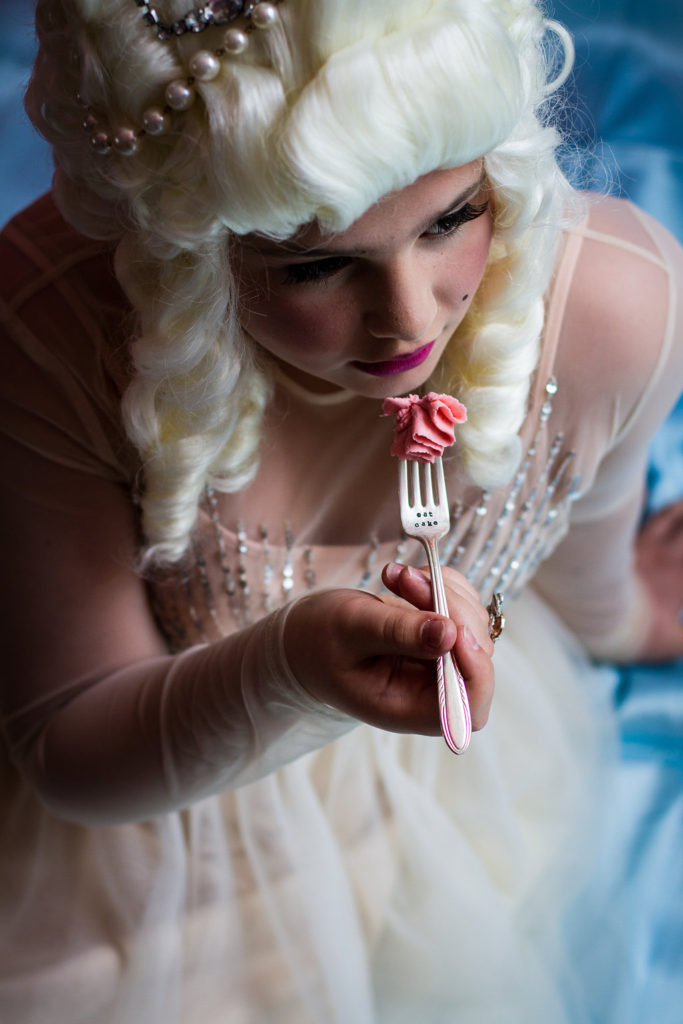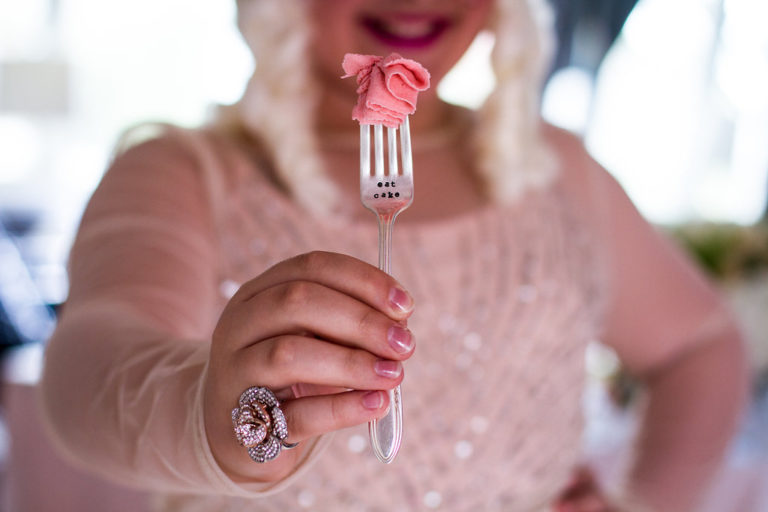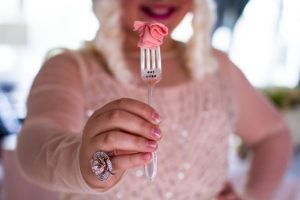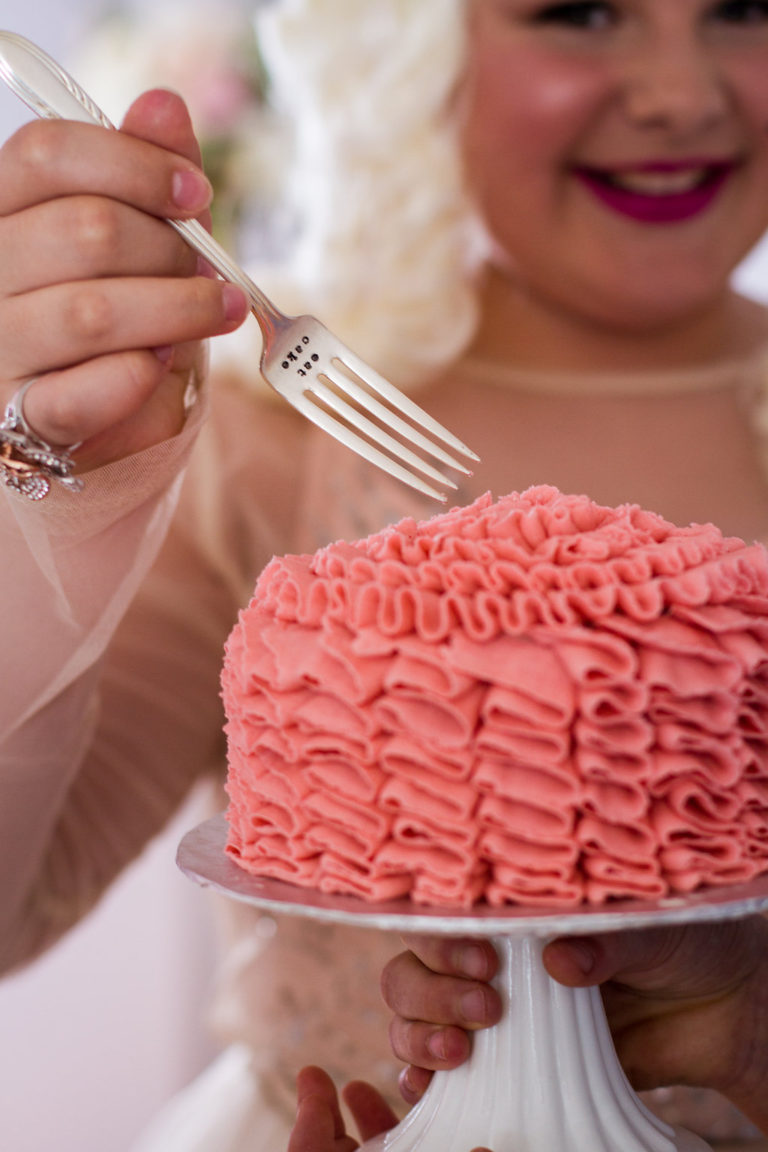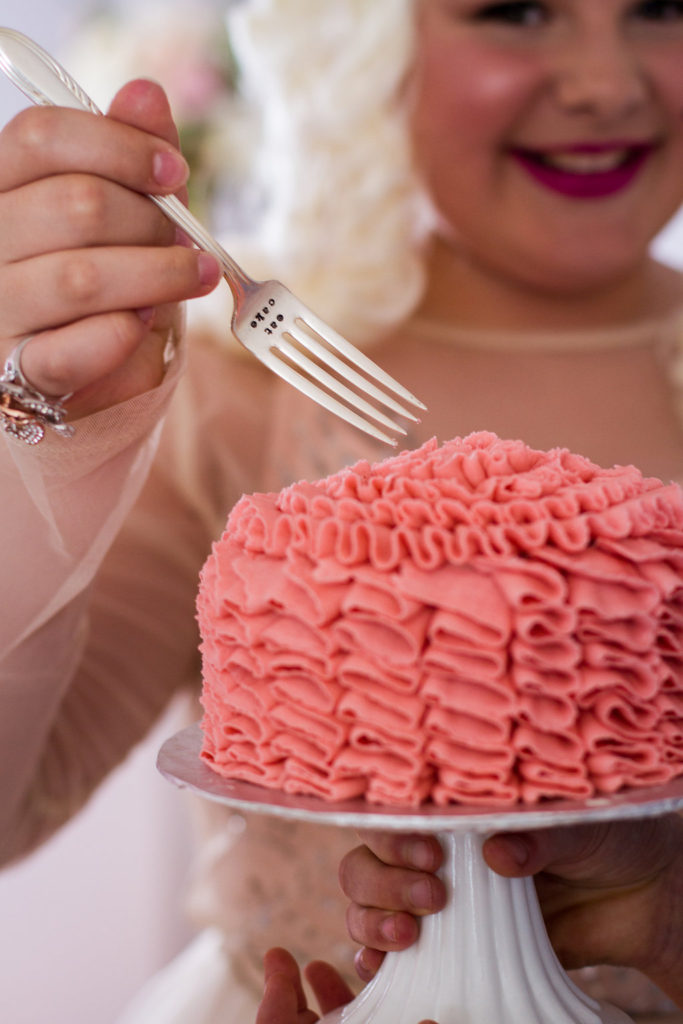 Photography:
West & Whimsy Studio
www.facebook.com/westandwhimsystudio
https://www.instagram.com/westandwhimsystudio/
Conceptualization and Styling:
Gloss Events & Decor
https://www.facebook.com/glosseventsanddecor
https://www.instagram.com/glosseventsanddecor
Stationary:
Wishtree Invitations & Design Inc
Florals:
Cakes:
Skirts:
Vintage Chair and Linen:
Makeup:
Fork:
Strawberry Tower:
Macarons: