I love it when a theme is popular, yet not so popular that all the parties begin to have a certain uniform 'look'. Kind of like what happened with unicorns. They started varied and unique, and have now evolved into the ubiquitous (and beautiful) 'sleepy eye unicorn party'. Dinosaurs are right in that sweet spot – becoming really popular, and not falling victim to 'a look'. Welcome to Milan's urban-modern dinosaur second birthday party!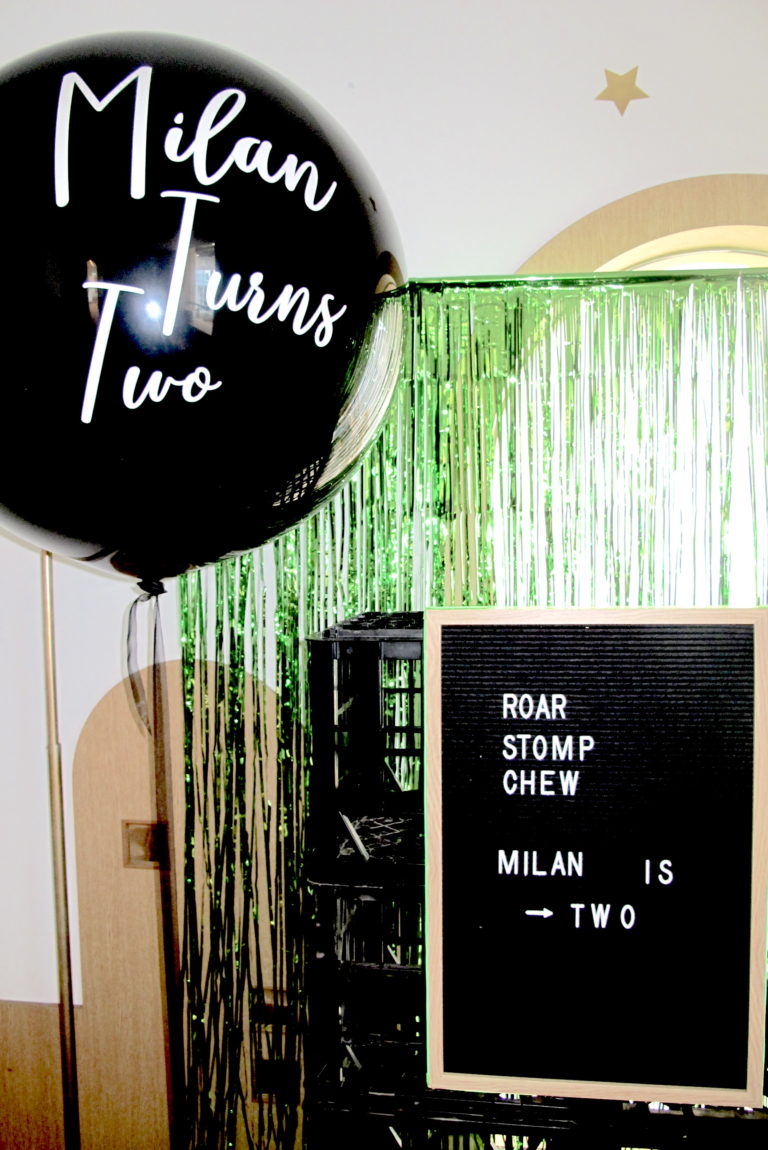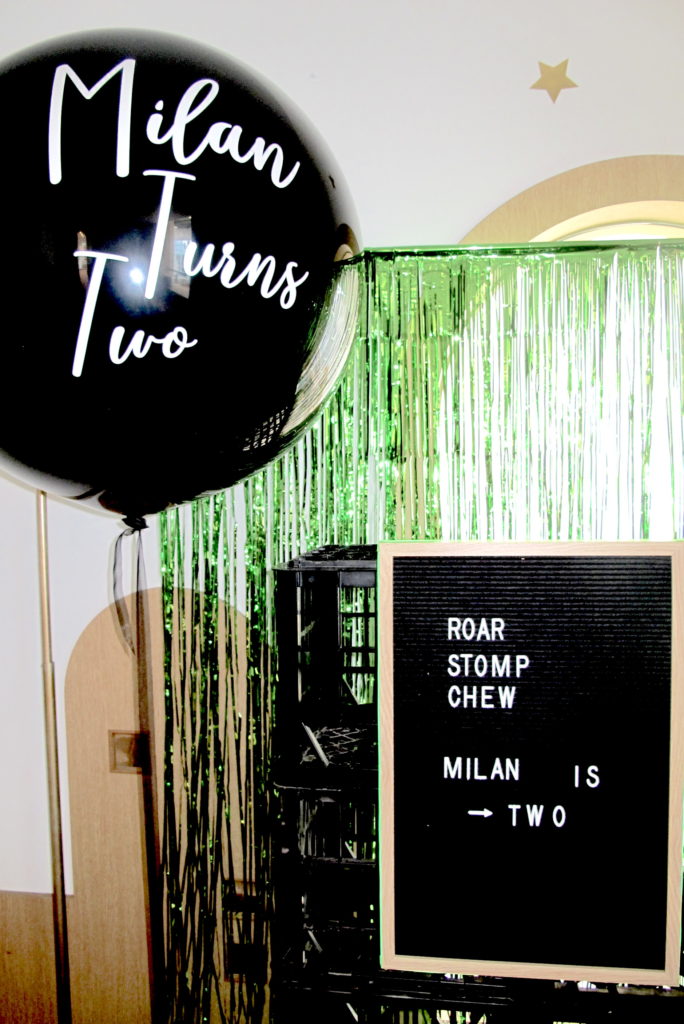 Hello, grungy green and bare black! For this dinosaur party, Becc from Belle of the Ball Celebrations chose the combination of black, white and green. She also did a fab job of creating a gorgeous party with a unique flavour. She said, "the birthday boy is obsessed with dinosaurs and being such a big boy theme we wanted to keep the look modern and fun". The party was held at Nubo Play in Alexandria where the party space itself is modern with natural wooden tones.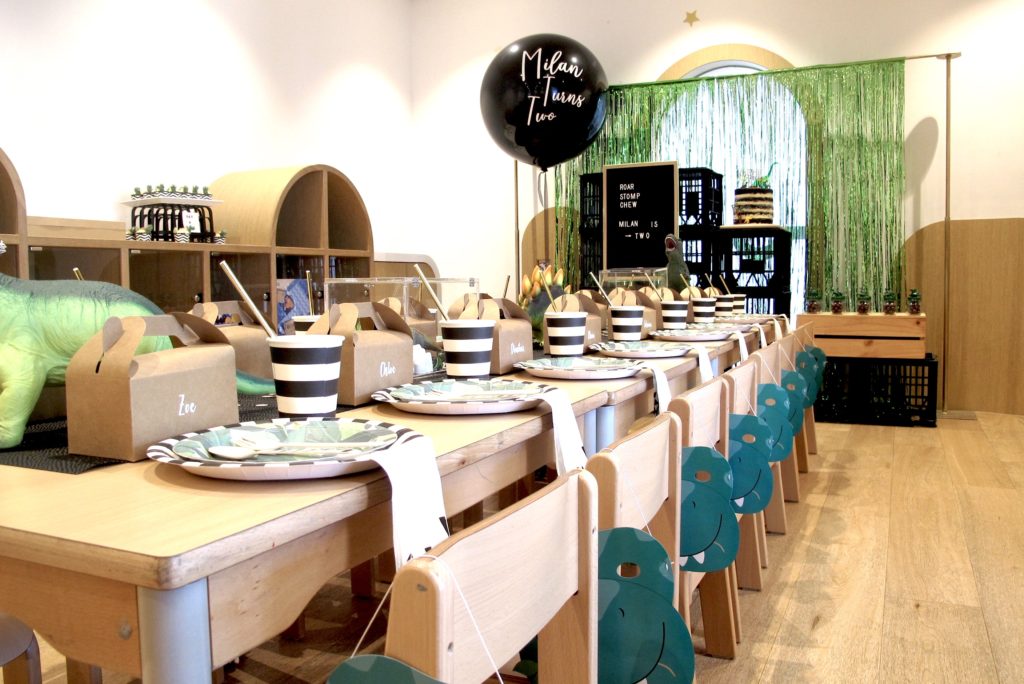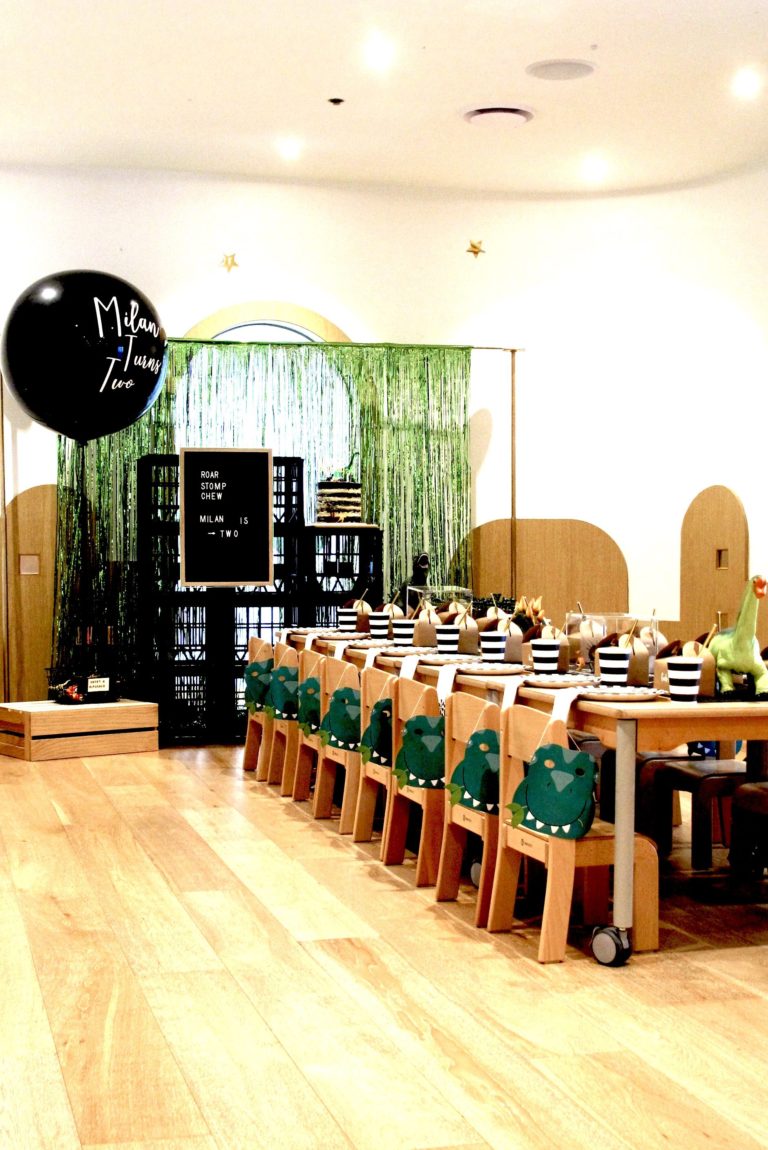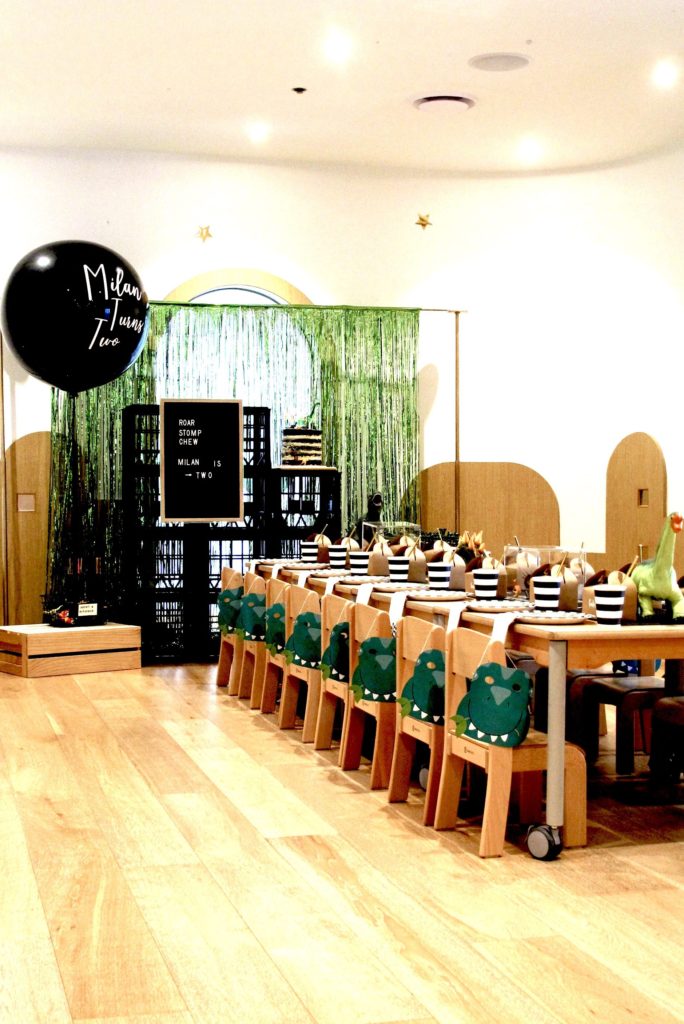 My favourite thing about this party was the genius and minimal combination of green and black elements. Black stripes and chevrons really gave the party an urban edge. Adding to the urban vibe, the cake stand was created with plastic milk crates (love). A hanging black and white DIY letter board functioned as the birthday sign, adding a raw look to the setup. The sign was also illuminated with a flashing neon green light. So cool!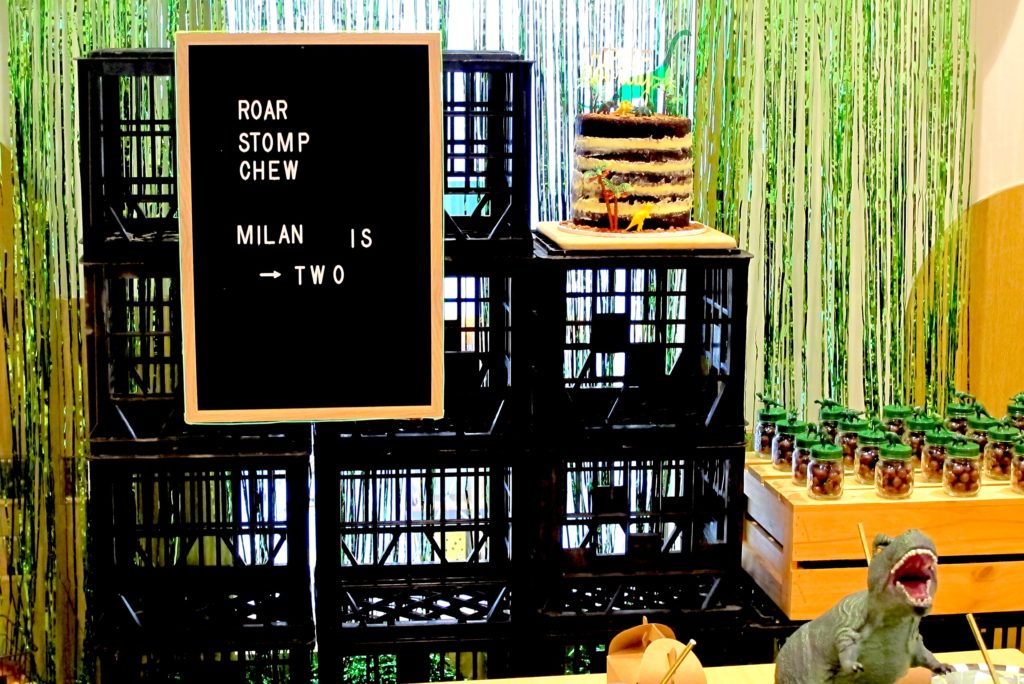 The cake was designed to look like a muddy forest – perfect for some stomping dino figurines. The cake area was accompanied by a personalised jumbo balloon and shiny green foil streamers for that extra pop of colour!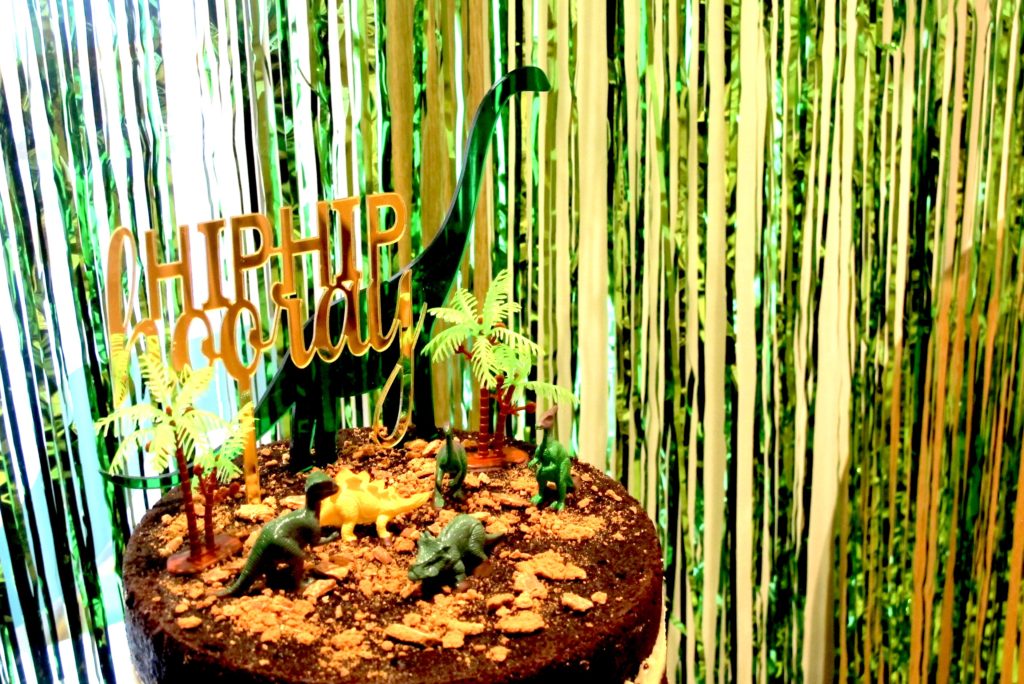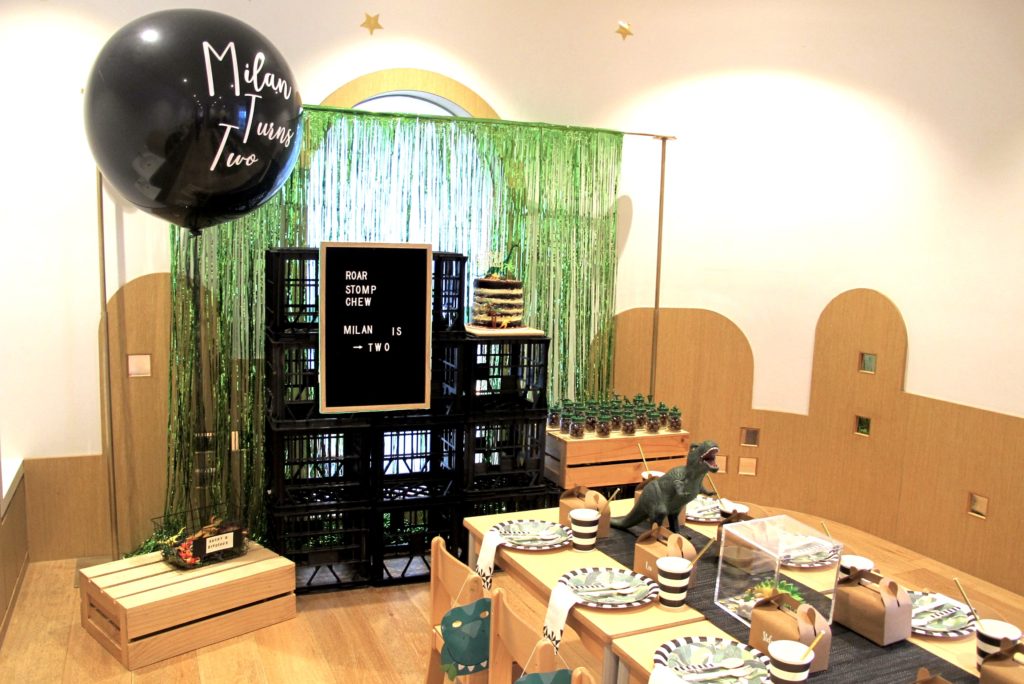 For the kids' table centrepieces, Becc used acrylic boxes with dinosaur scenes inside of them, along with larger dinosaur figures stomping down a runner. The paper partyware featured green palms and the classic black and white stripe pattern.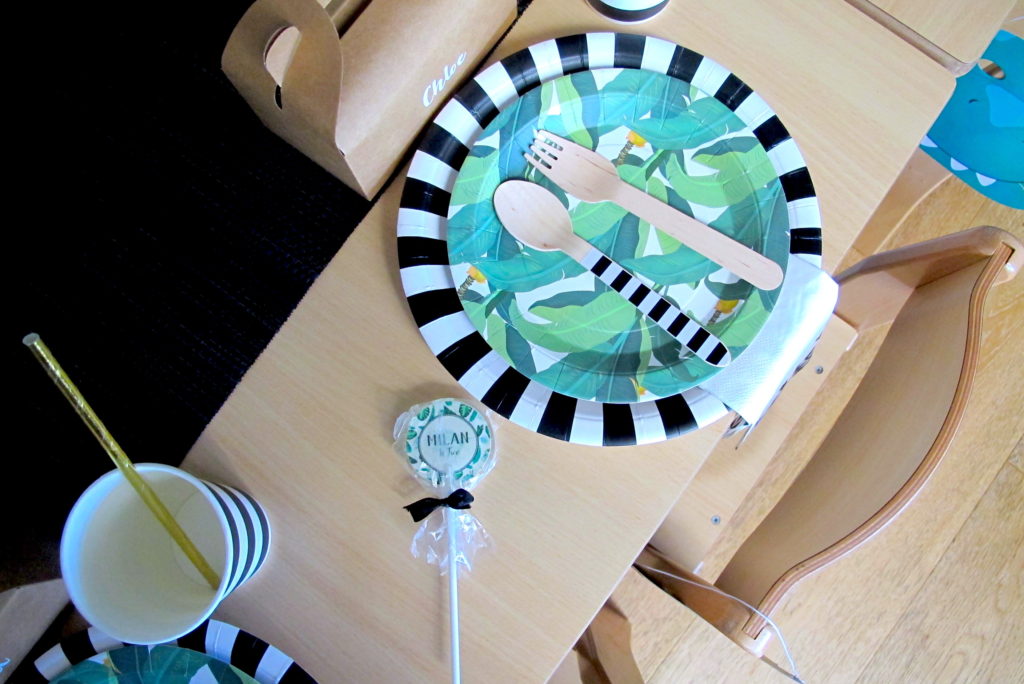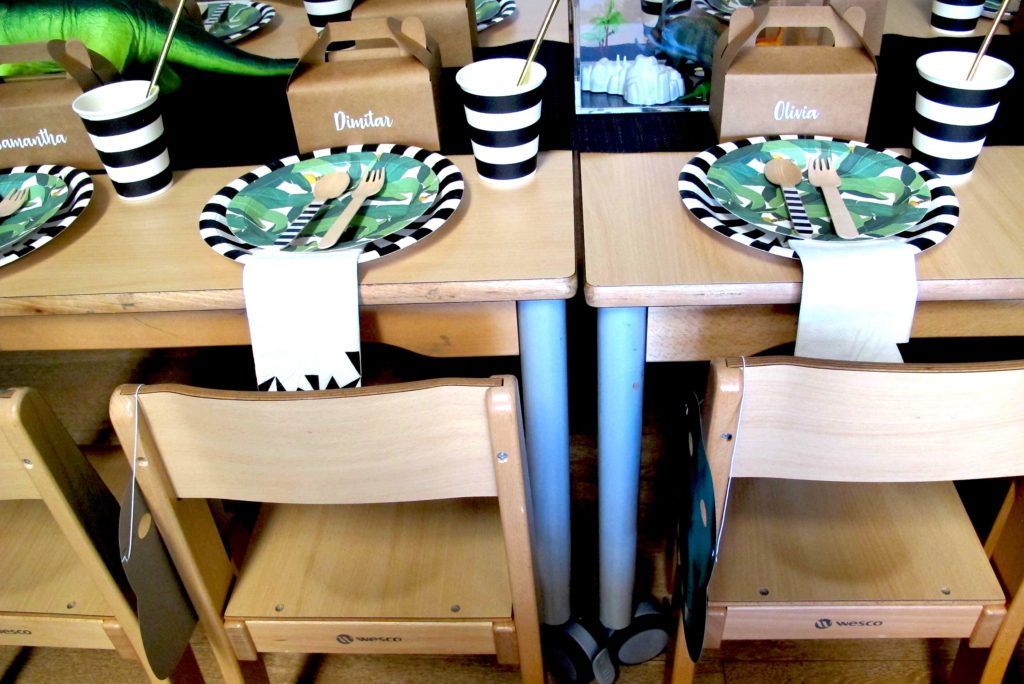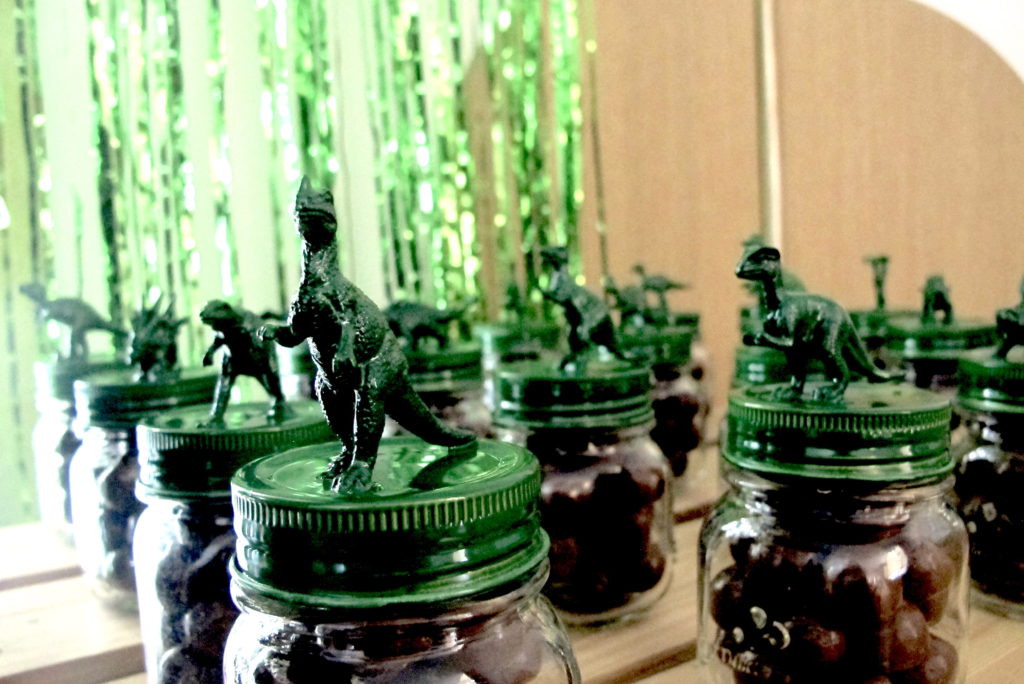 Matching party favour boxes were also present. These contained custom lollipops with a palm design, a dinosaur toy, dinosaur lollies and also a DIY dinosaur rock jars.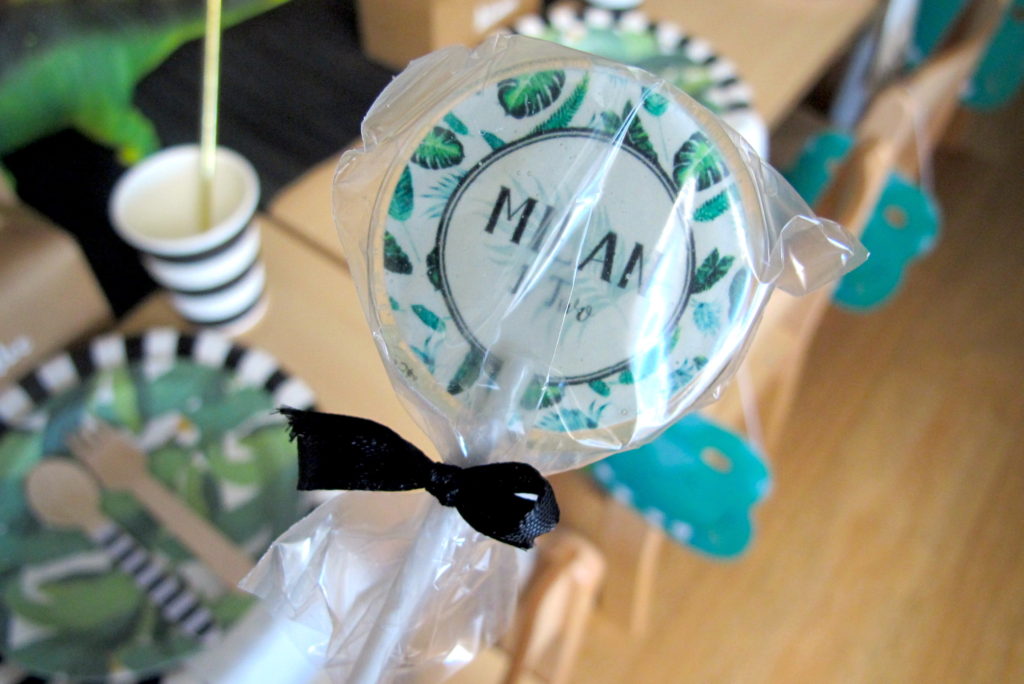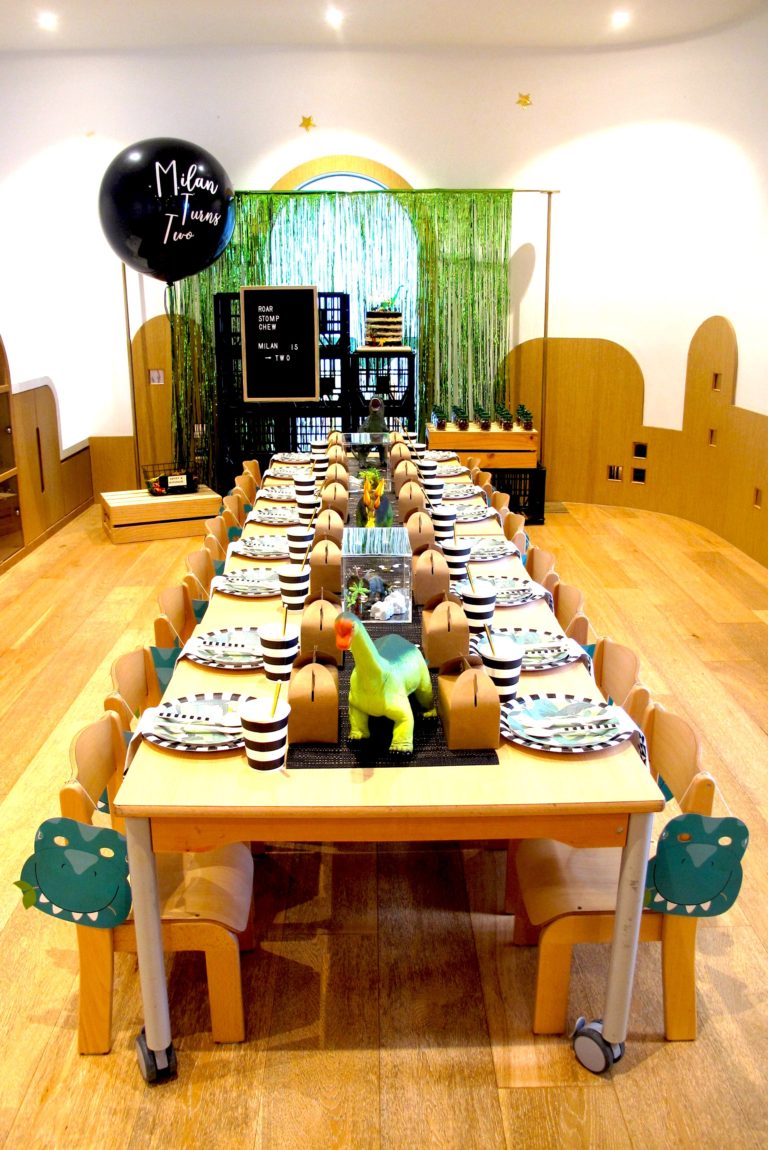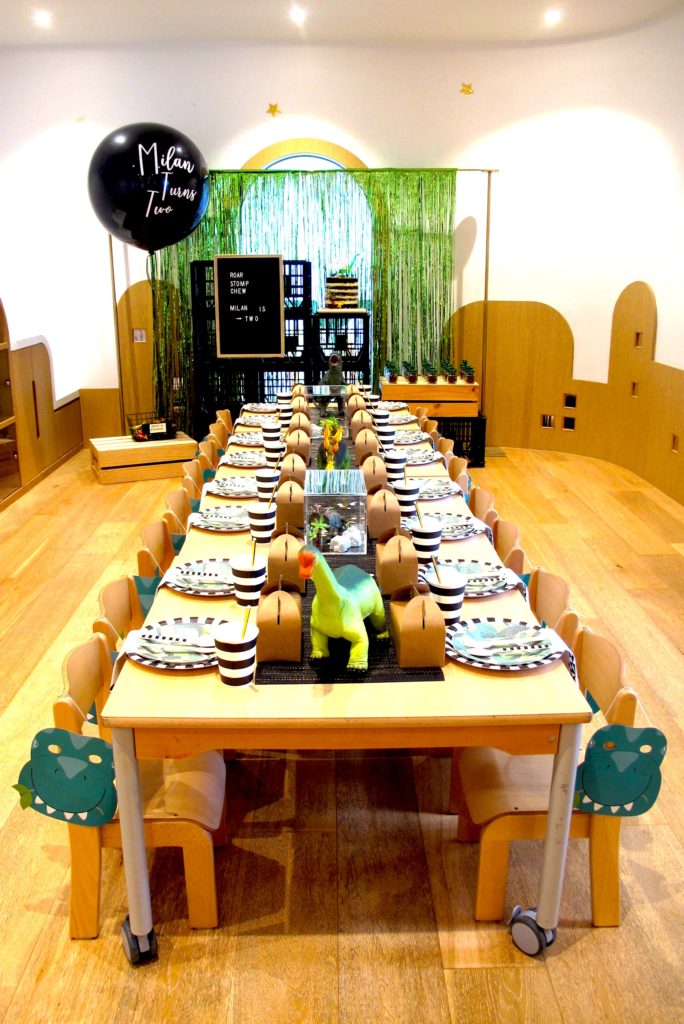 Don't you love it when everything in a party comes together so harmoniously?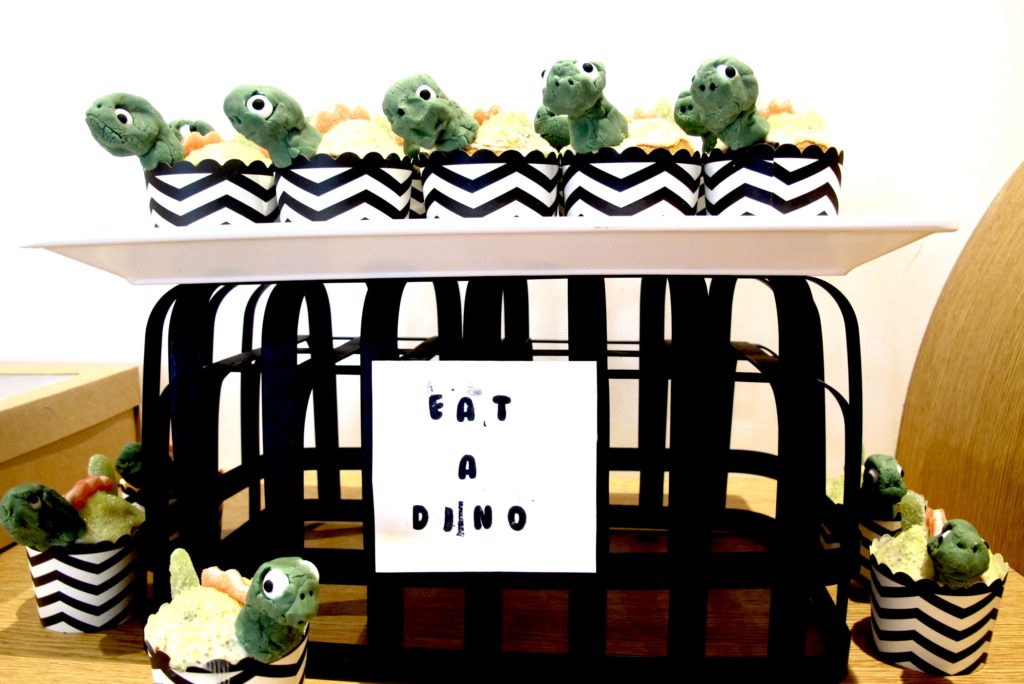 Vendors
Concept and Styling: Belle of The Ball Celebrations
Partyware: Little Boo-Teek
Cake: To You Cakery
Custom Lollipops: Delleicious.by.elle
Personalised Balloon: State of Confetti
You can also catch Becc on Facebook or on the Belle of The Ball Celebrations website