Lights, brights, joy and stars. Christmas holidays have so many colourful connotations! Neon hues and vivid tones are certainly trending for this occasion right now! Here is our take on this bright Christmas trend – the neon Christmas party.
Details from the neon Christmas party
We started our party with a neon ballon wreath made for us by Belle's Decoration's by Design in Sydney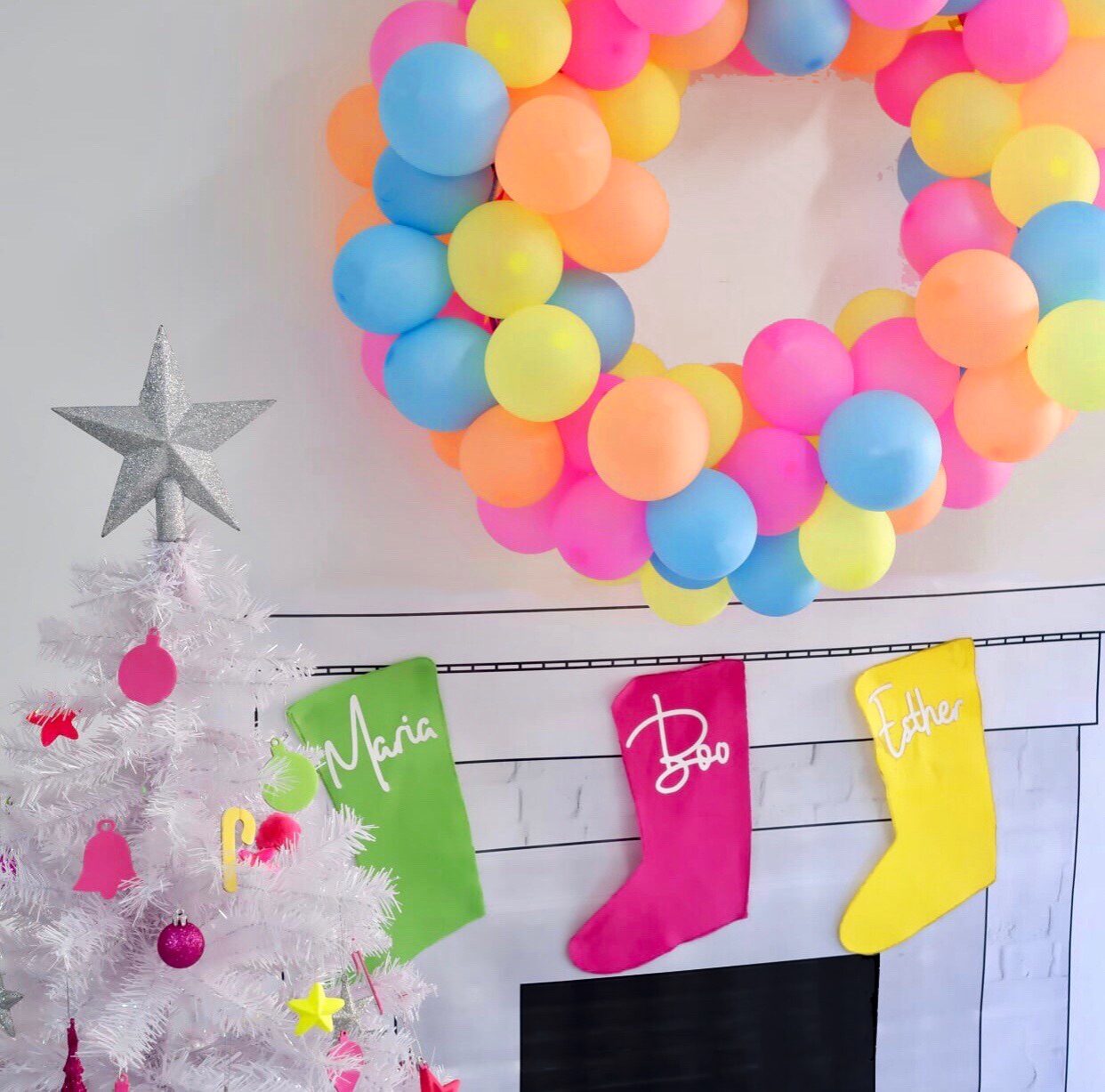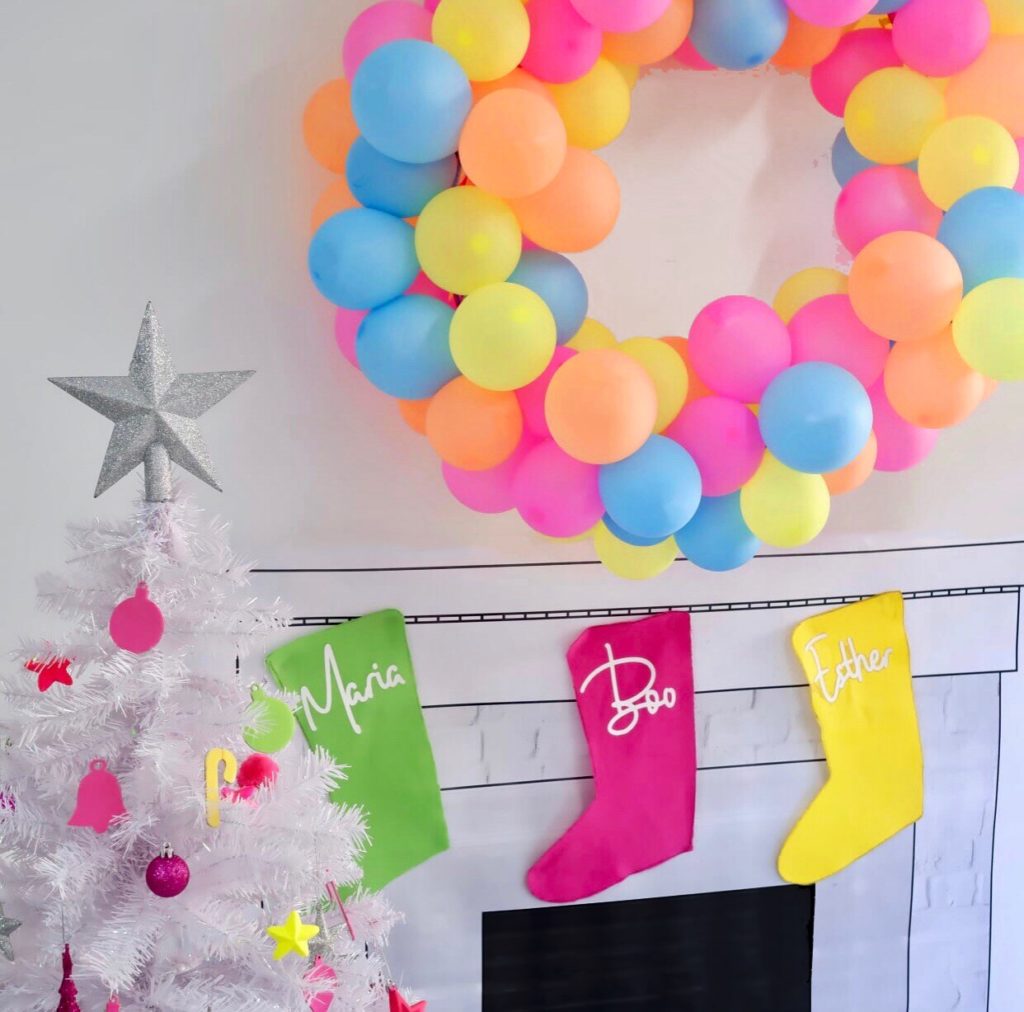 We added silver as an accent metallic. Our tree featured plenty of neon Christmas decorations and neon Christmas baubles.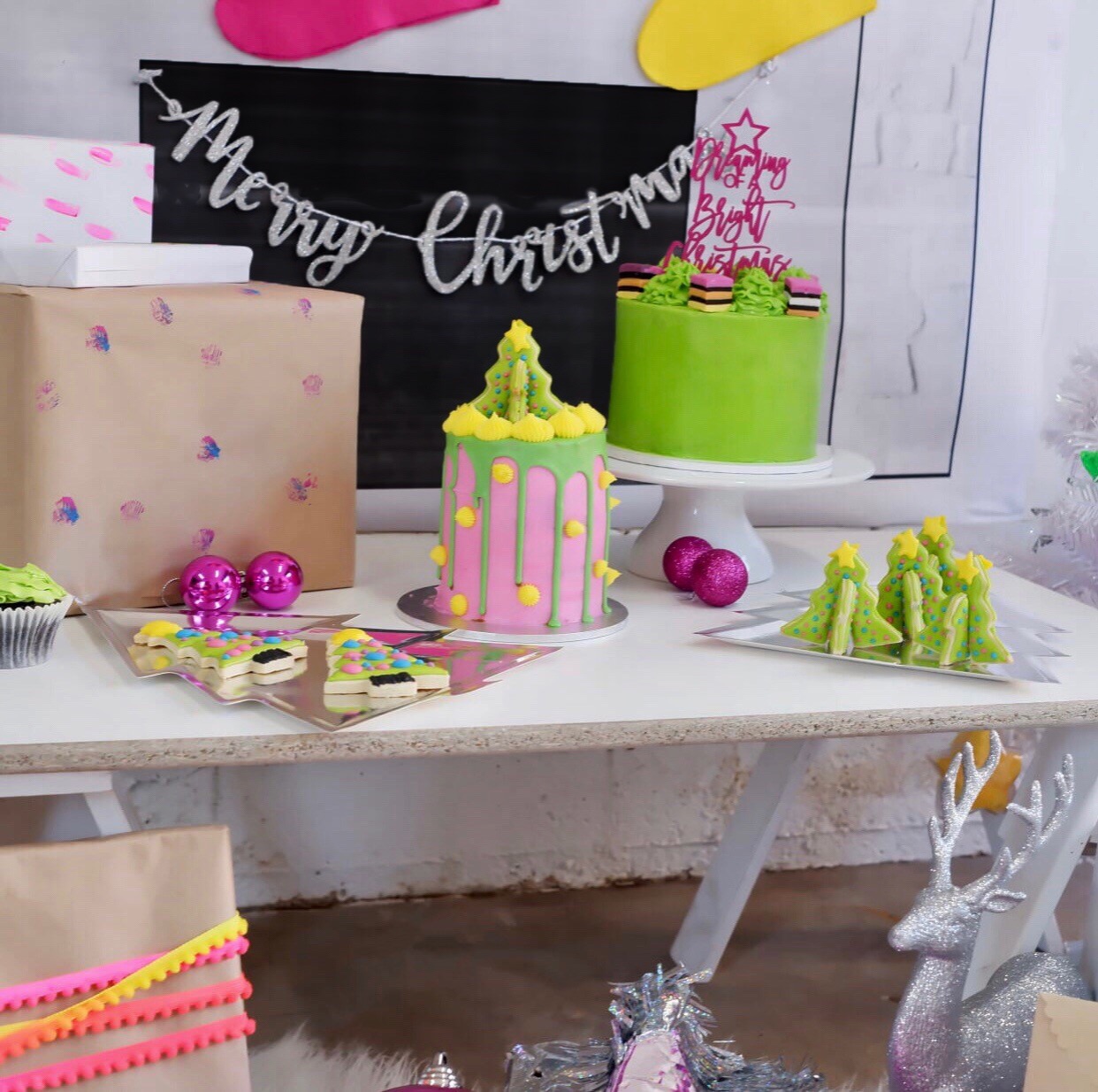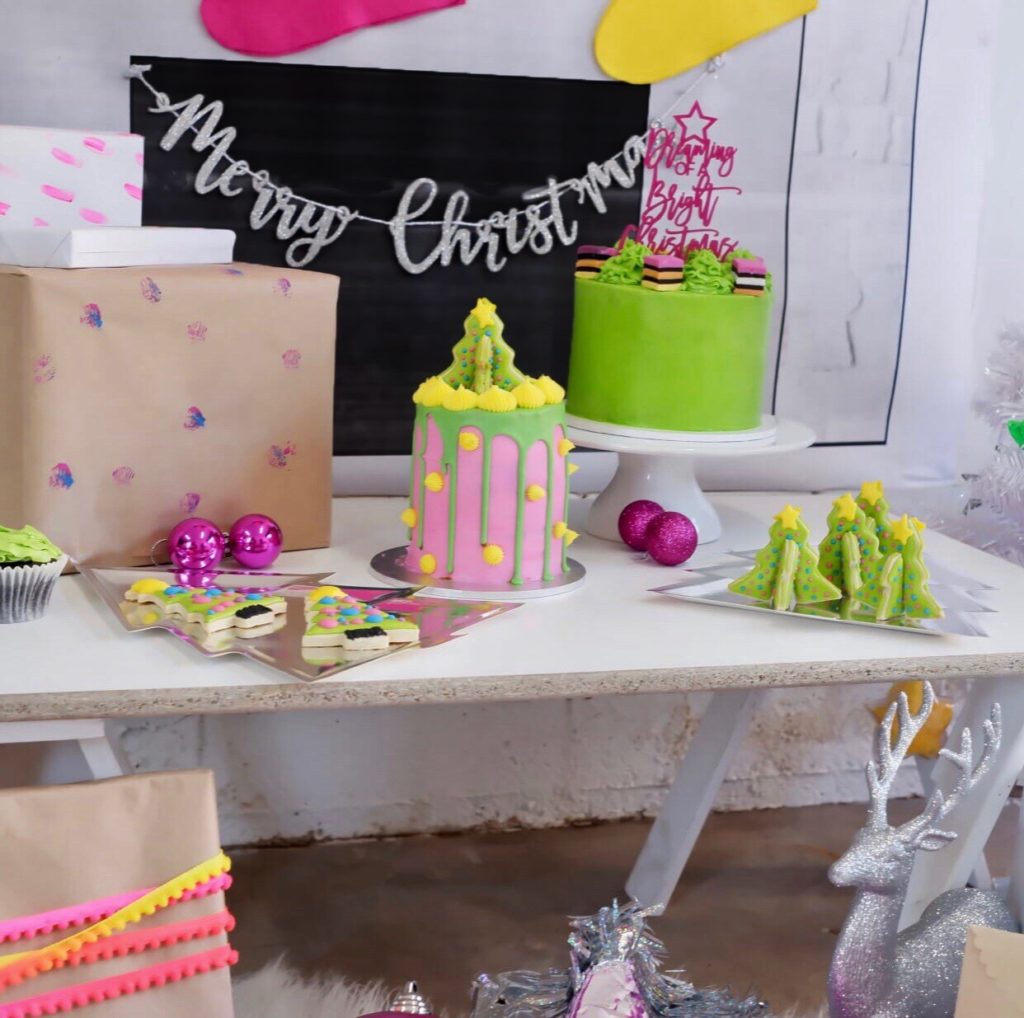 Our friend Andrea from Sunflour Cookies Sydney made the cutest neon tree cookies, including some self-standing 3D cookies!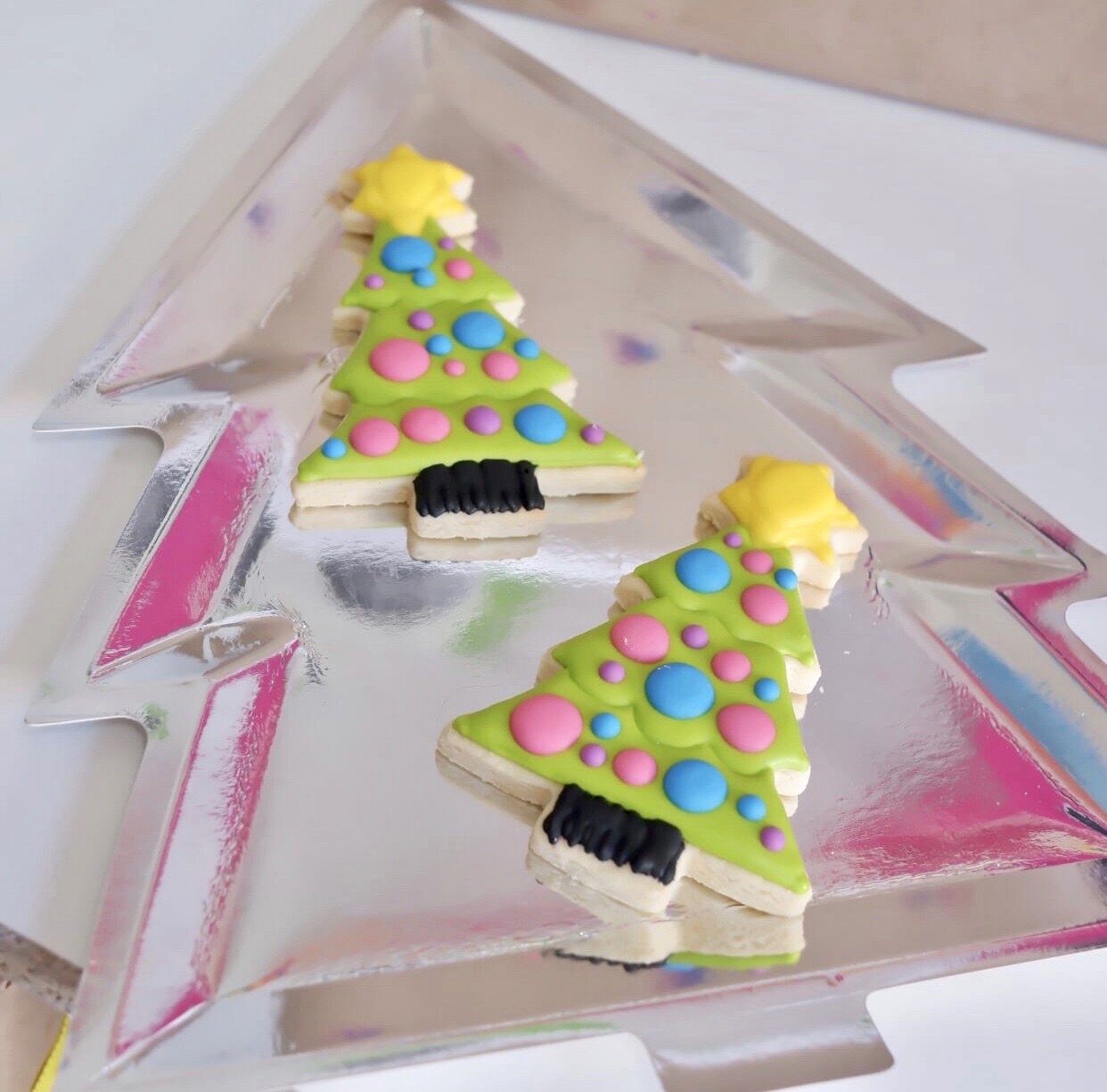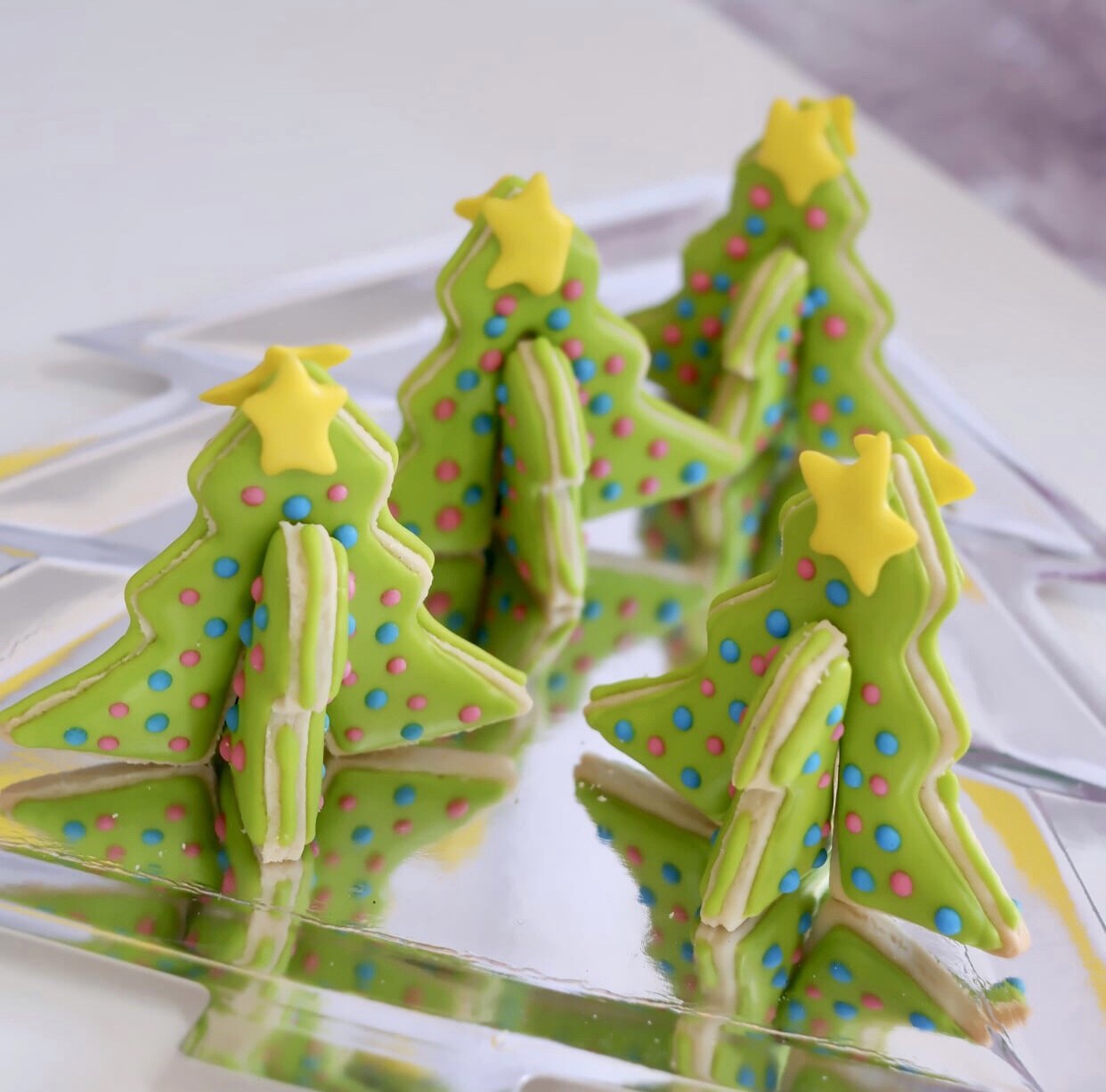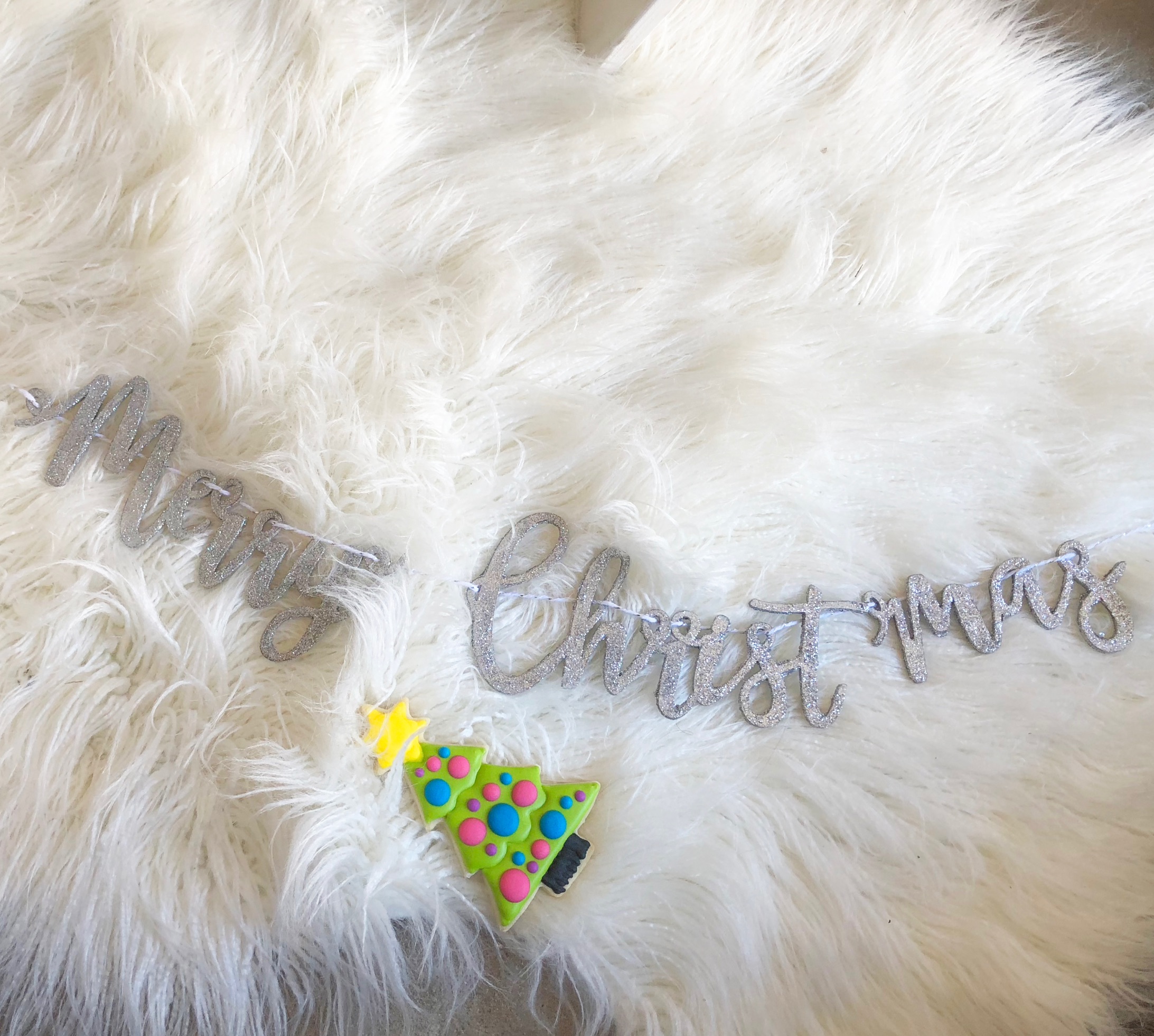 We also had one of these pretty reindeer crowns from Schooza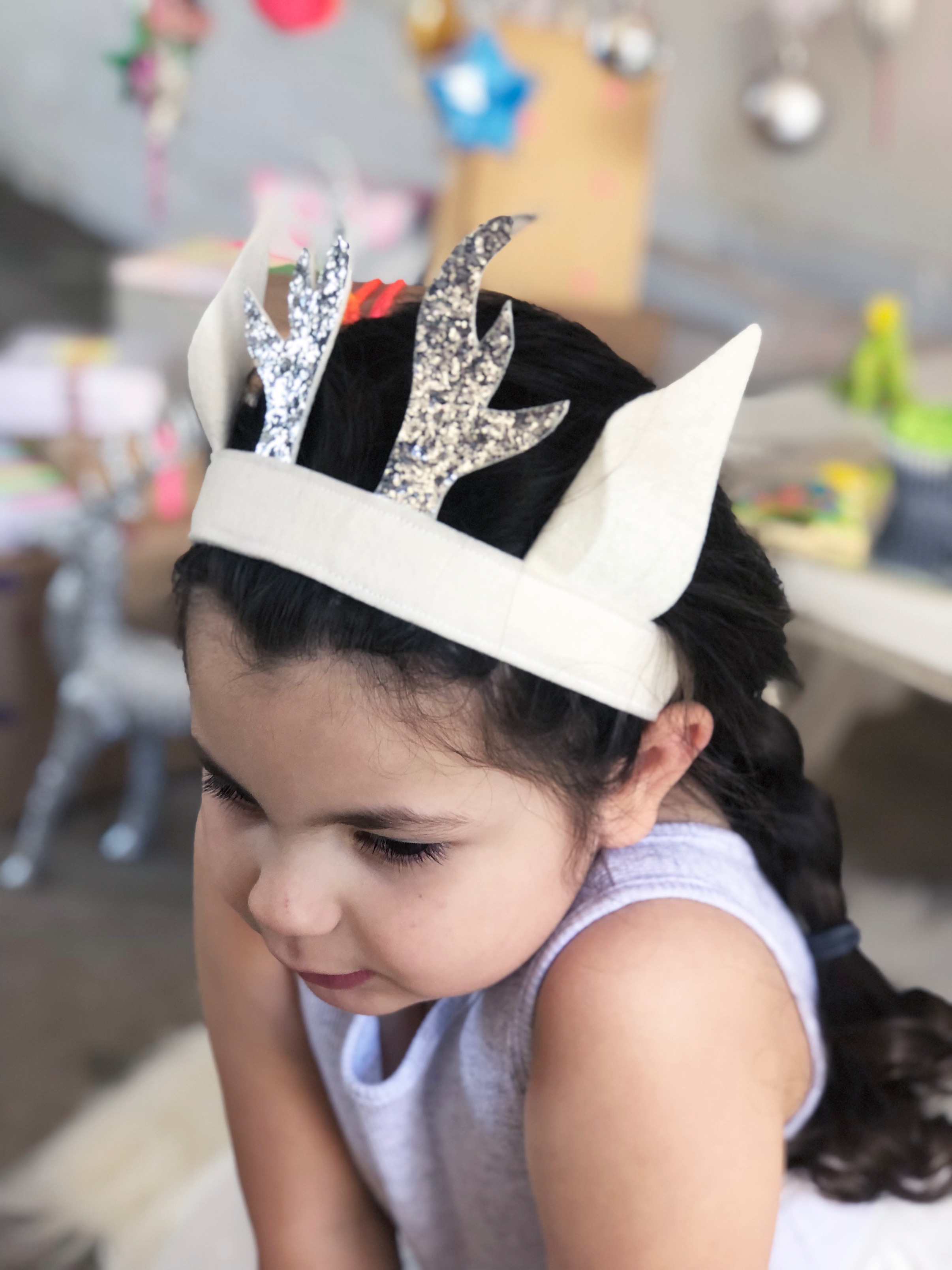 We DIY'd decorations for our tree by spray painting foam stars from Spotlight, and cutting felt into different shapes.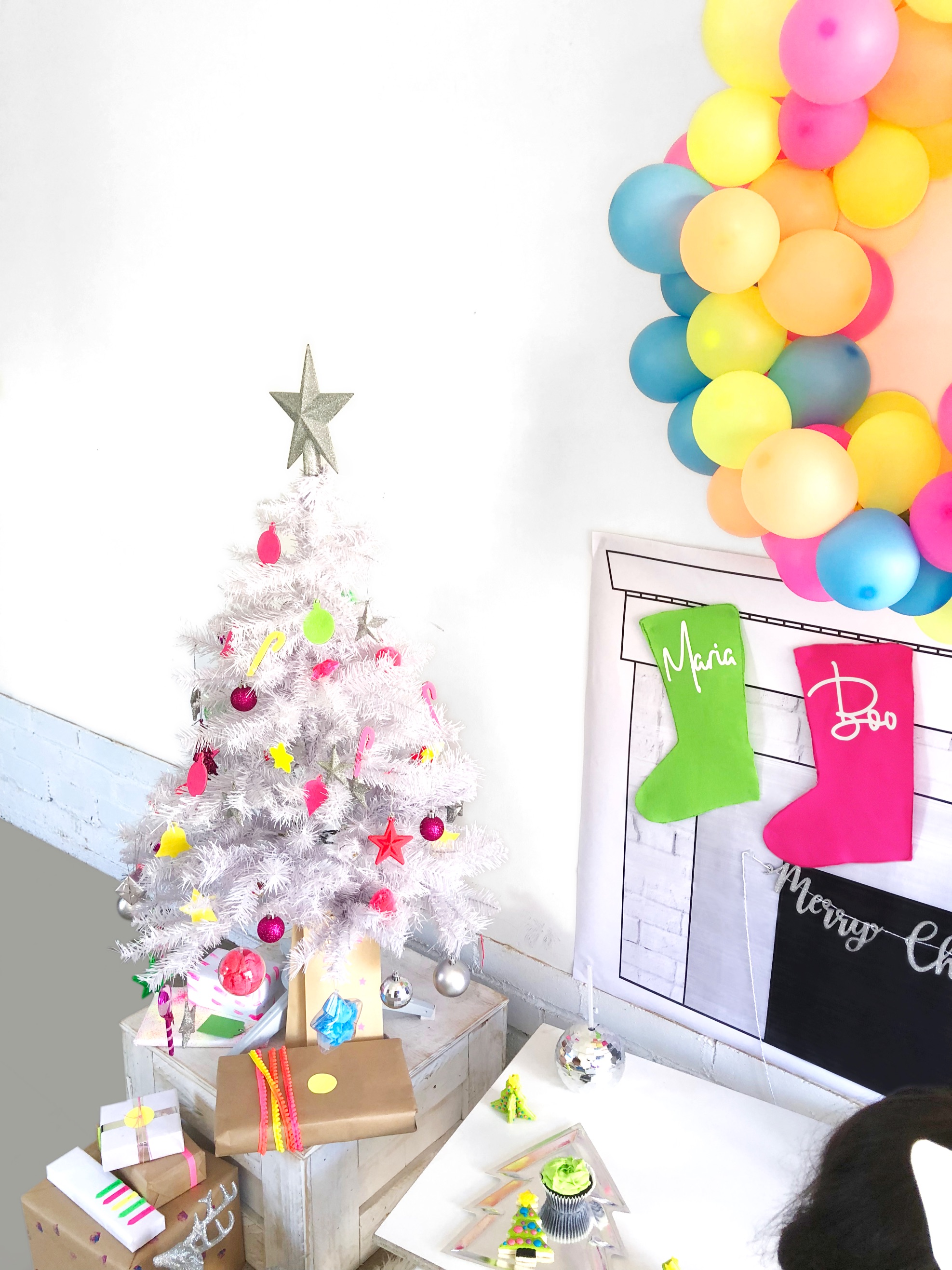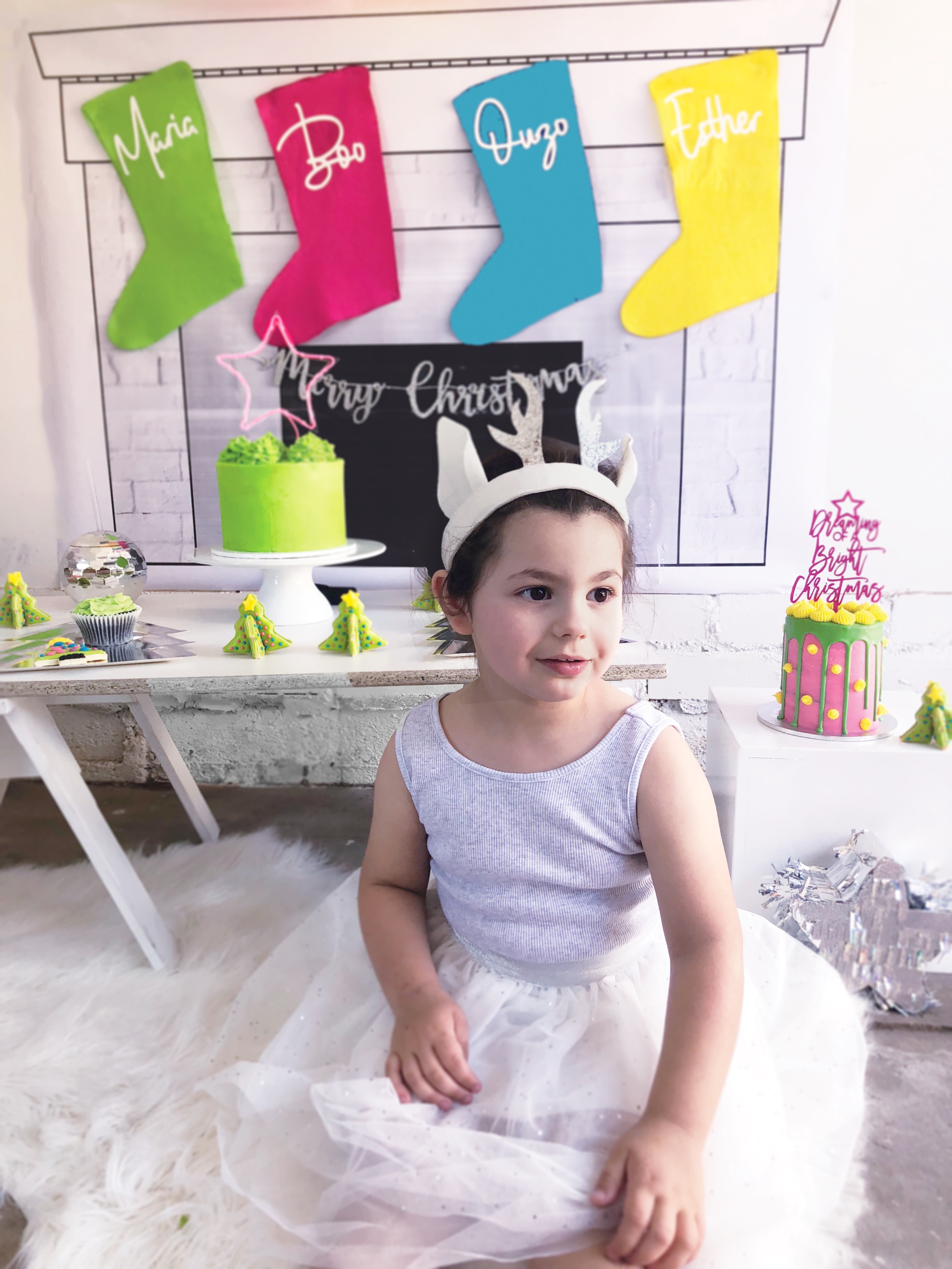 Loved this bright cake!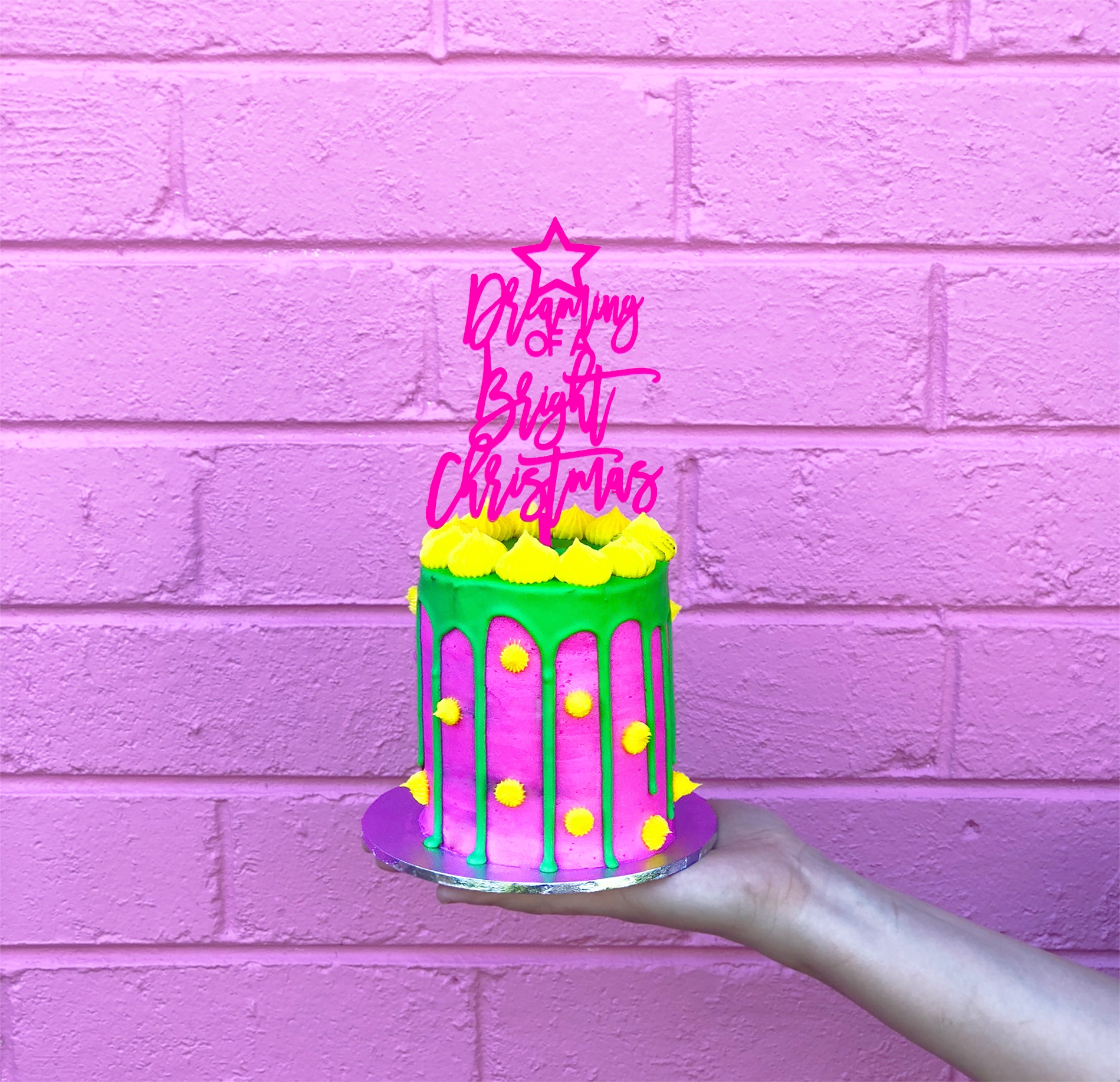 If you would like to create the look of a 2D fireplace, you can download our fireplace illustration here. You can then print it out at Officeworks. If you order it on thinner paper, it costs less than $20 to get one printed at A0 size, which is pretty huge!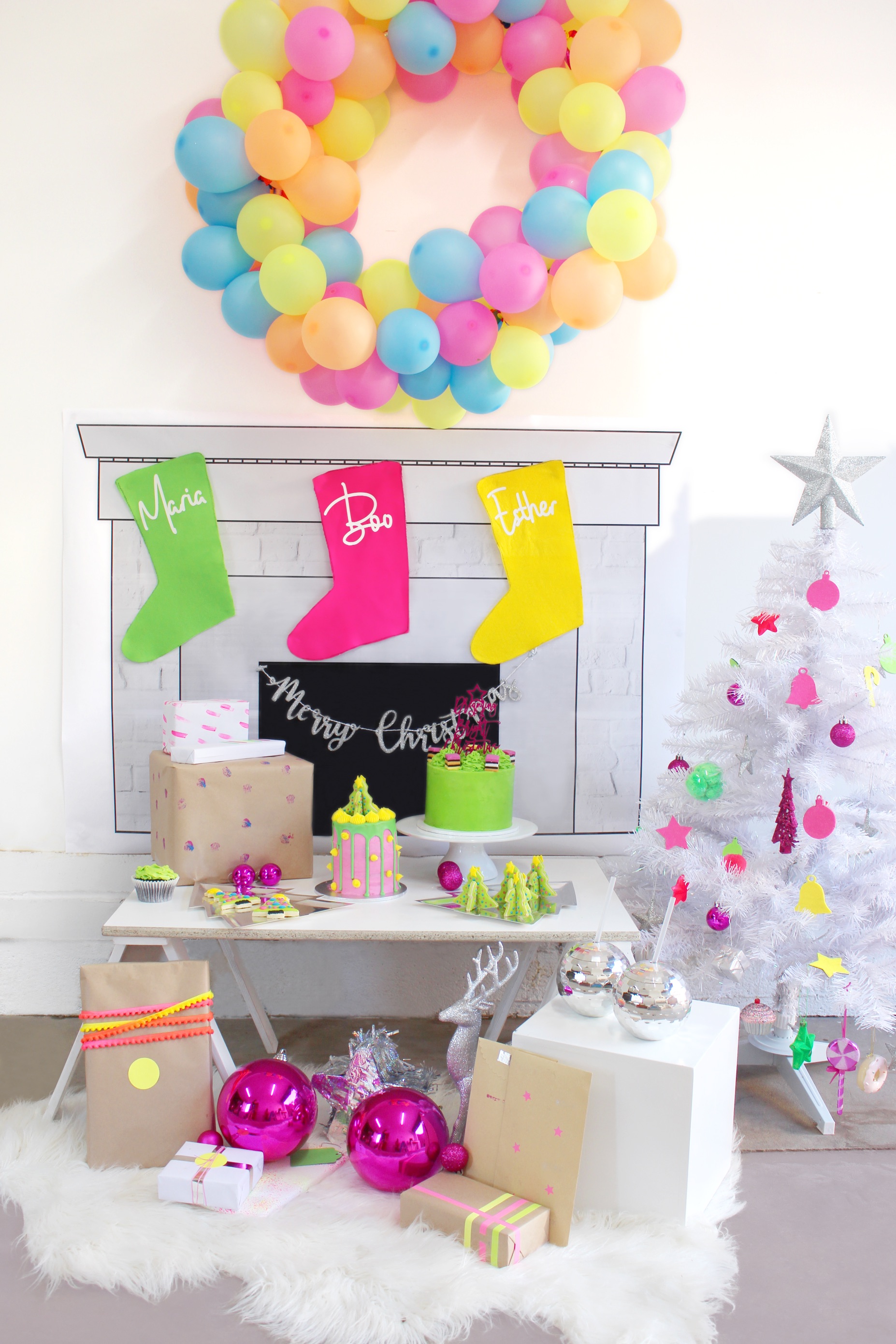 We designed and ordered our cake topper which we'll be using every year!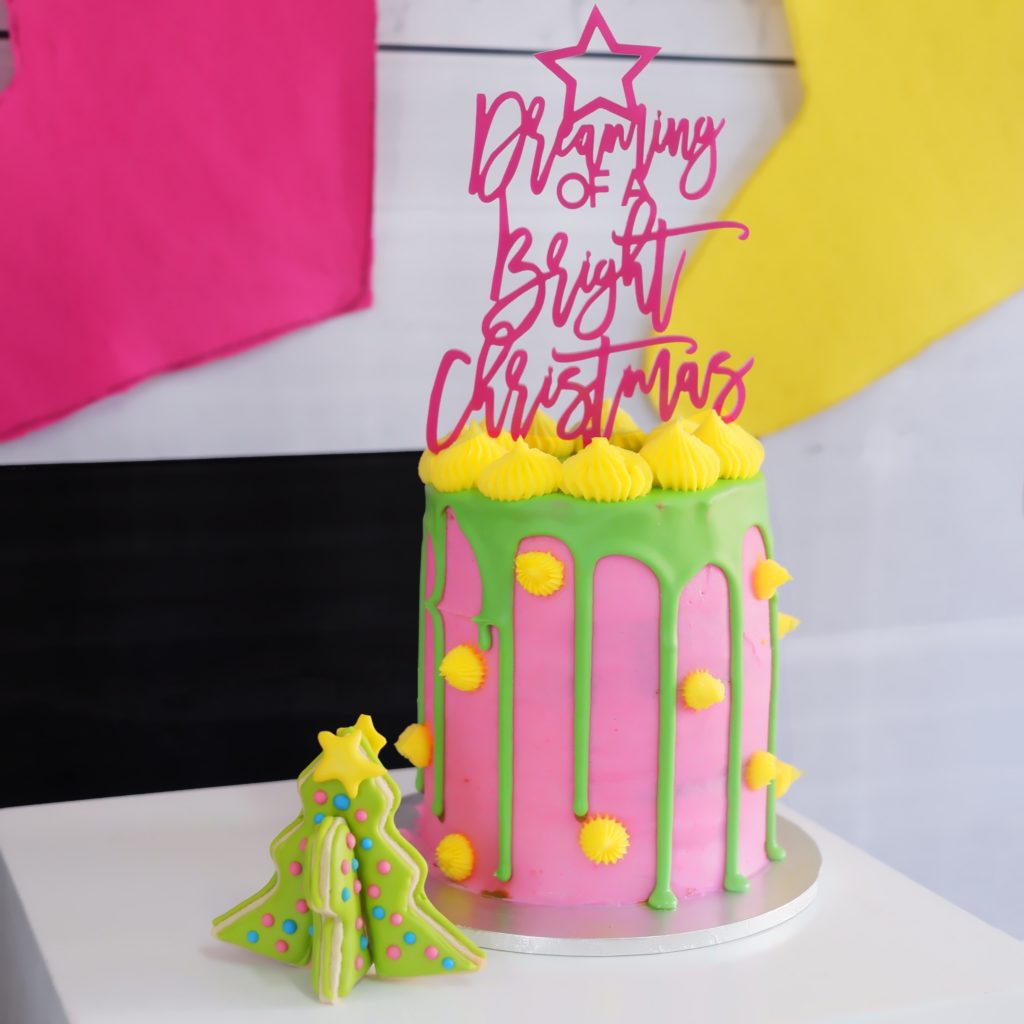 We also custom made gift paper by using washi tape, paint, stickers and markers.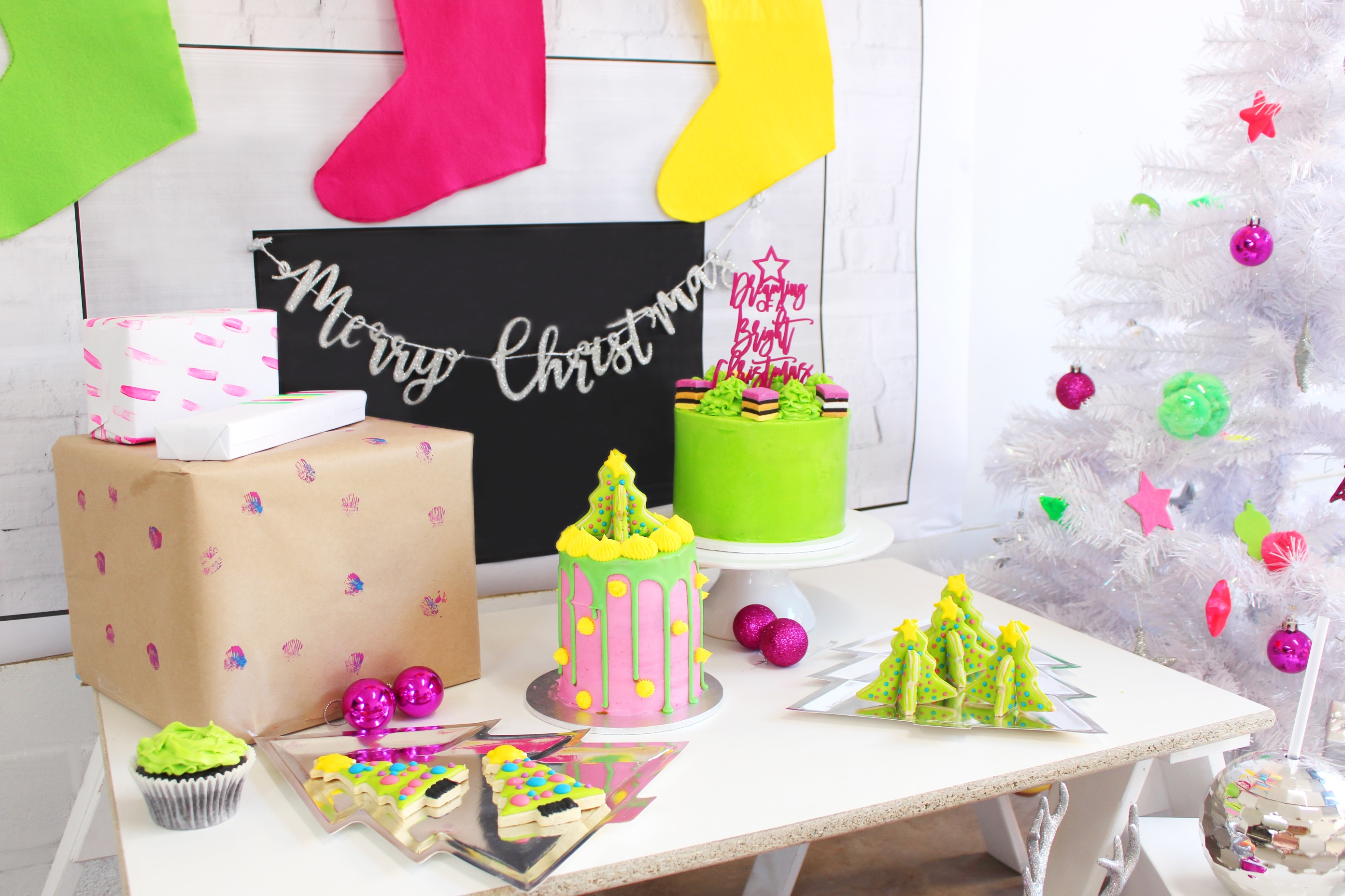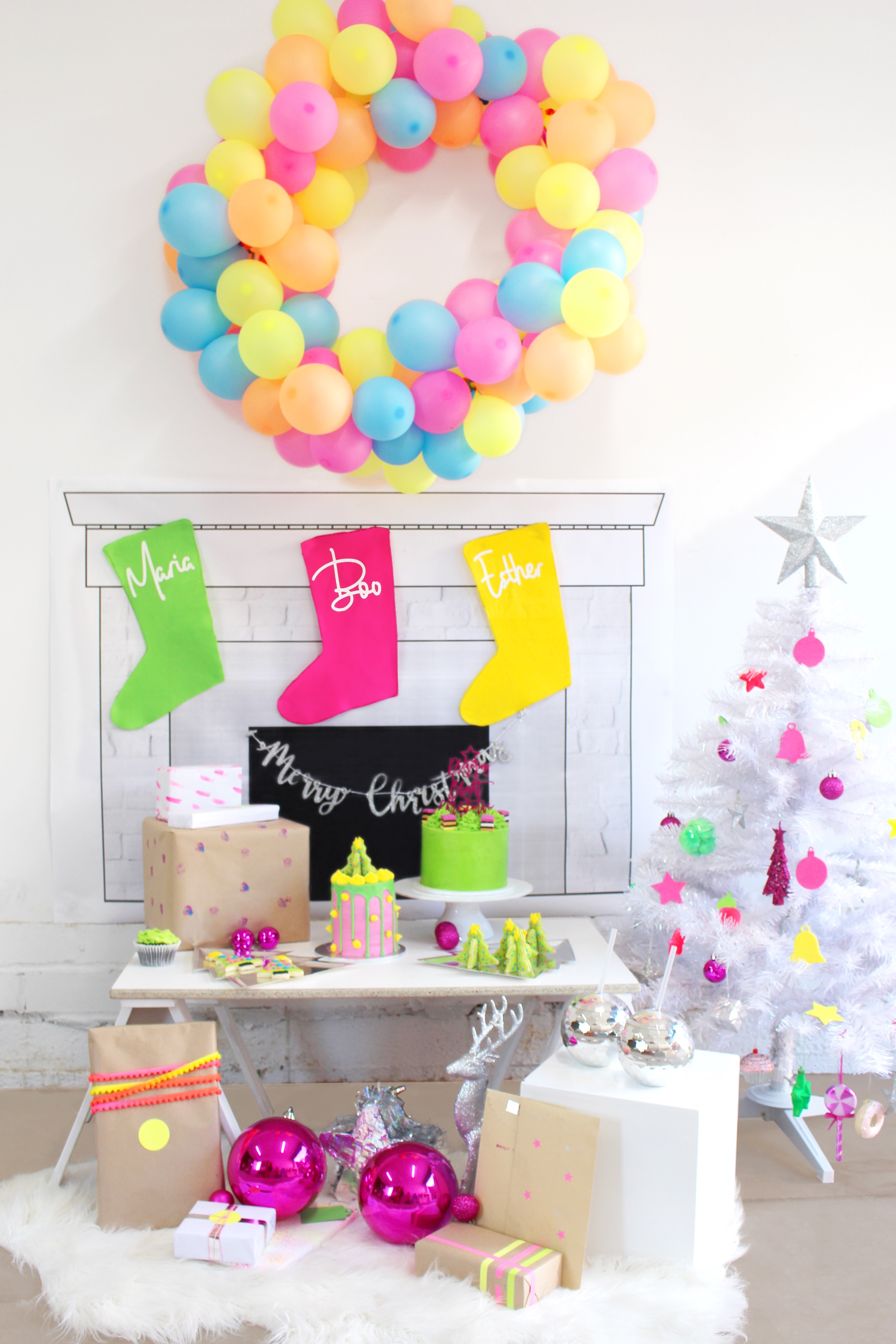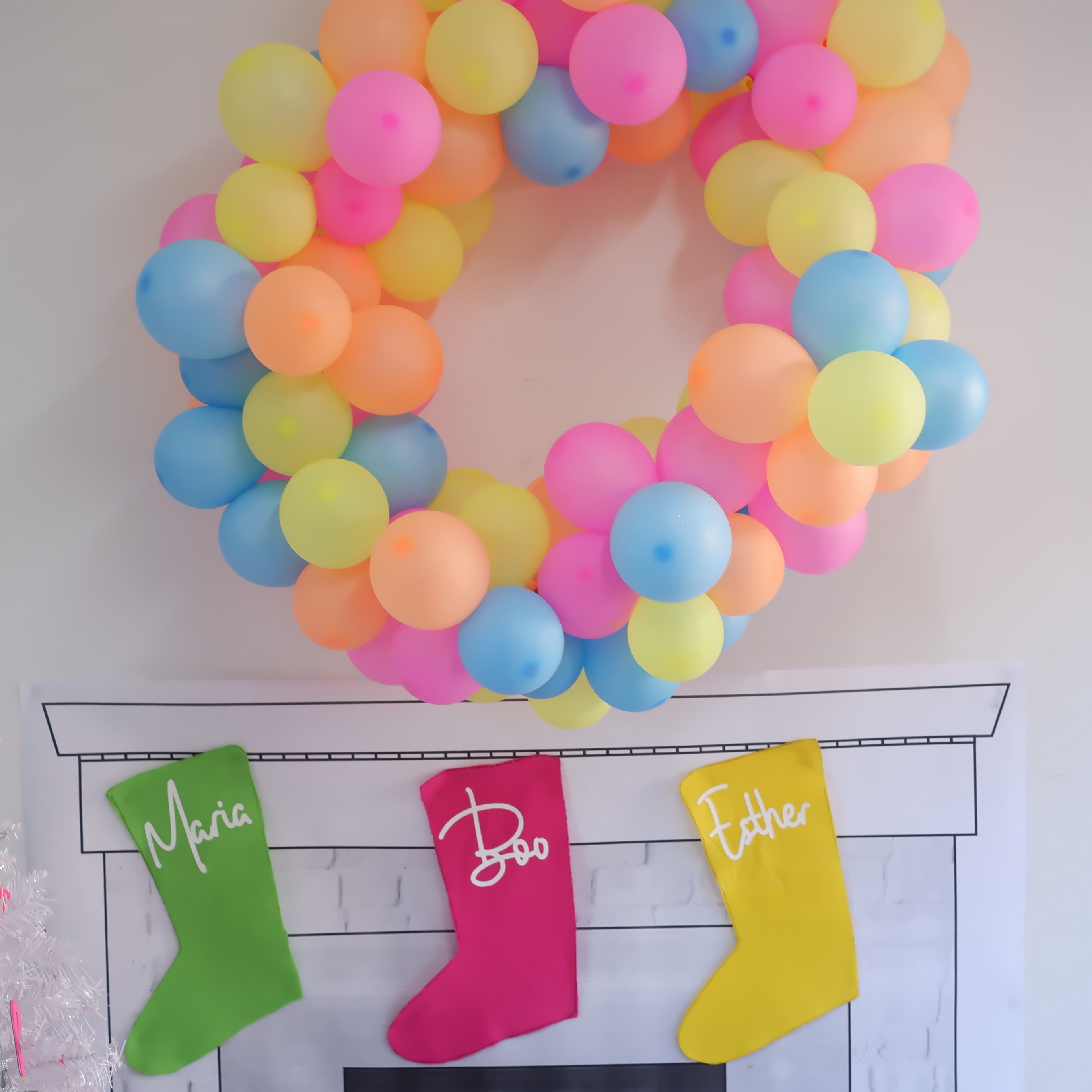 So bright!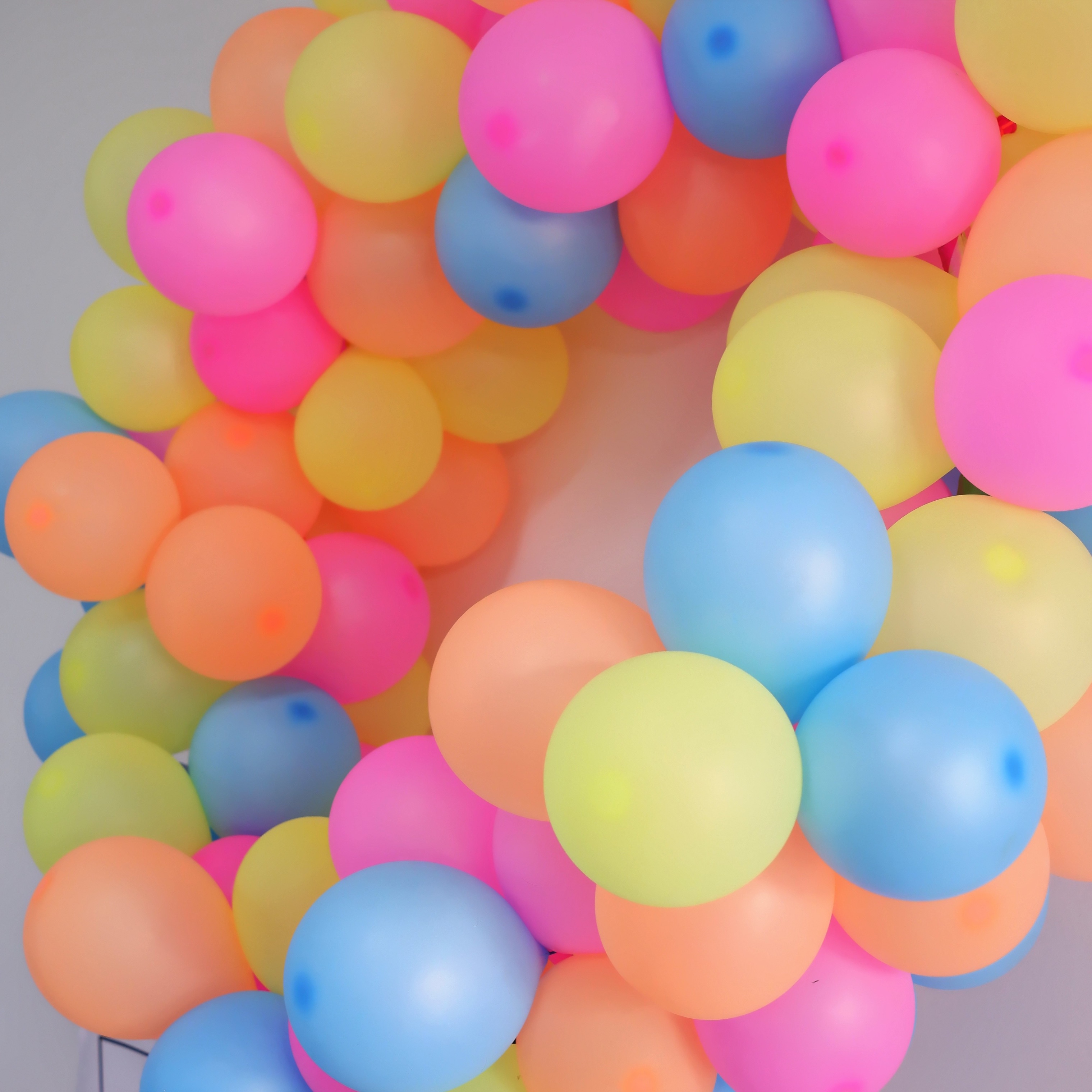 The Sweetest Crumbs made us a cute 6 inch cake with the brightest green buttercream!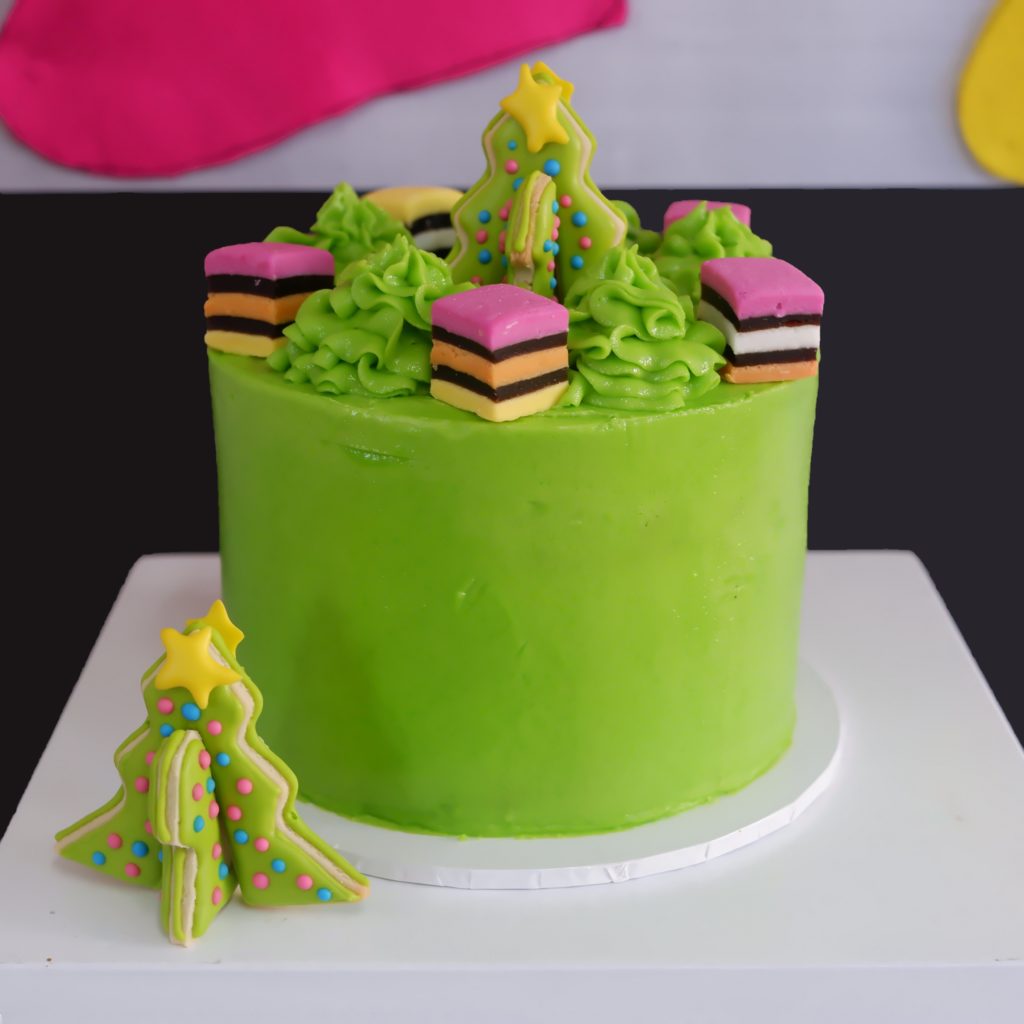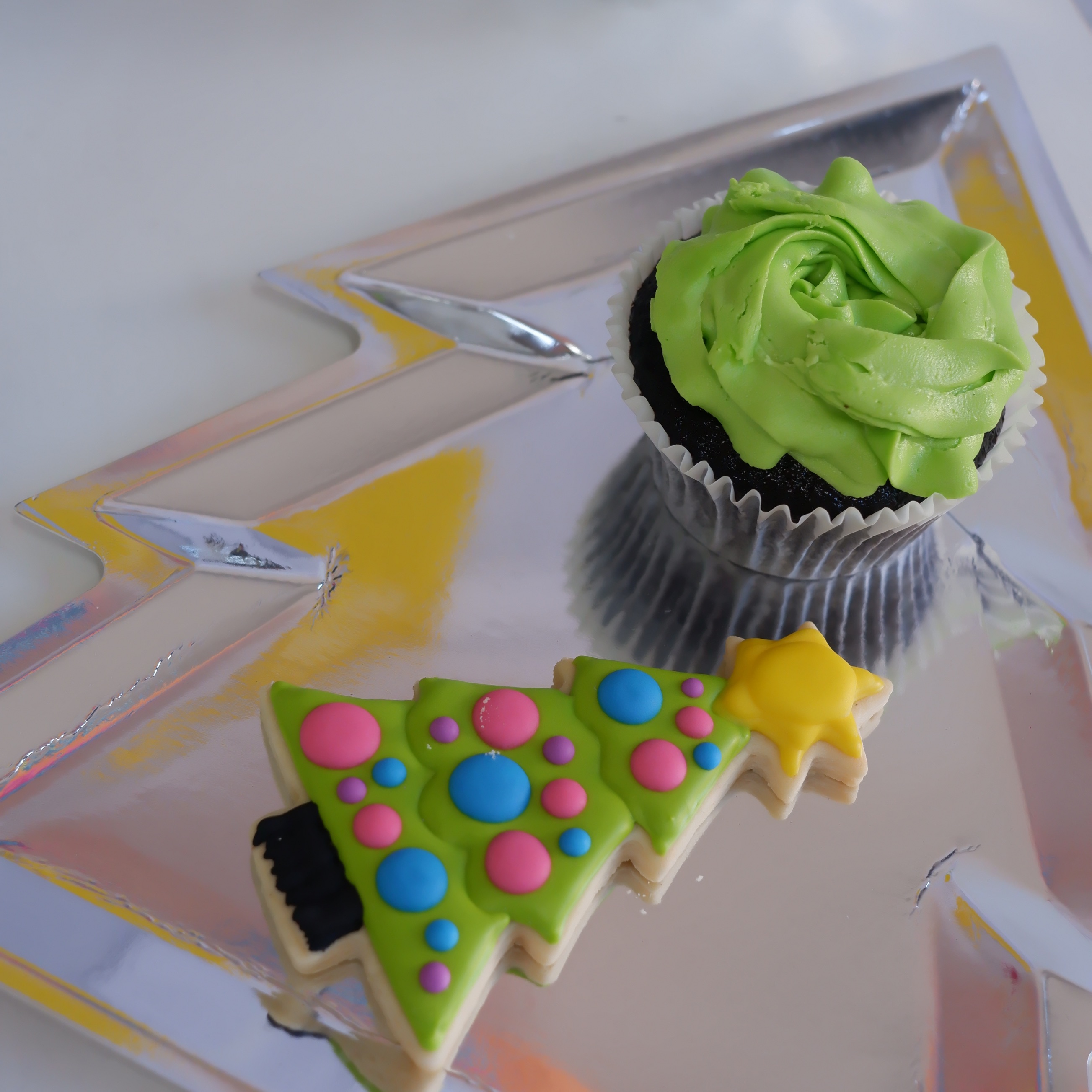 We wanted to get a special topper made. When we requested a neon star light cake topper, the team from One Five Eight made my dream come true!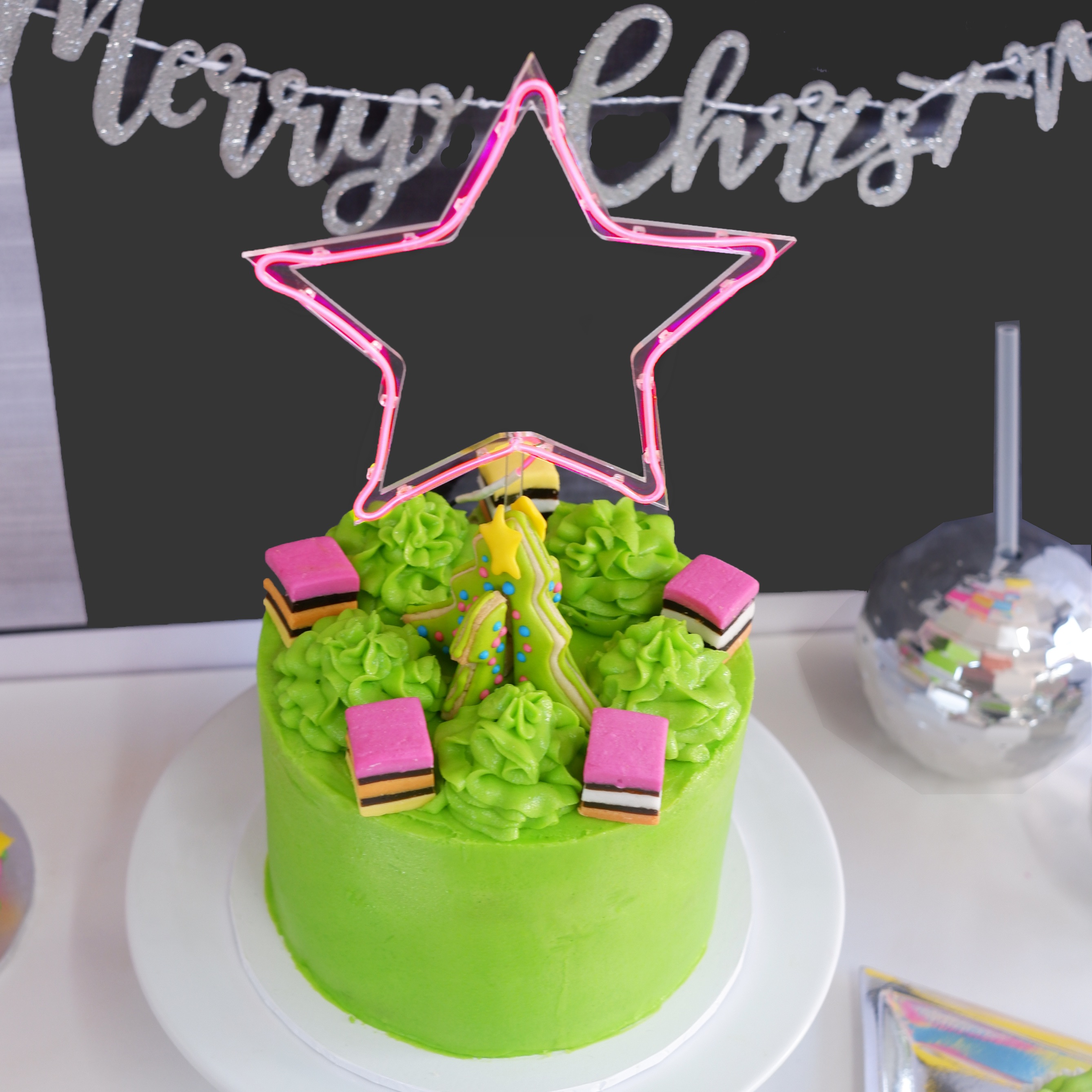 Vendor Credits
Photographer | NN Visual Stories
Christmas balloon wreath | Belle's Decorations by Design
Christmas tree plates and Merry Christmas sign | Kura & Freya Party Couture
Neon light up star cake topper | One Five 8 Design
Dreaming of a Bright Christmas cake topper | LaFin Packaging
Cookies | Sunflour Cookies Sydney
6 inch cake | The Sweetest Crumbs
4 inch cake | Sweet Petites
Christmas stocking personalisation | Secret Garden Bowtique
Reindeer ears | Schooza Handmade