We recently had the pleasure of styling a beautiful Springtime floral bridal shower high tea for our cousin. The bride-to-be had a very good idea for the look she wanted, and it incorporated a bunch of beautiful hues which made the styling a breeze.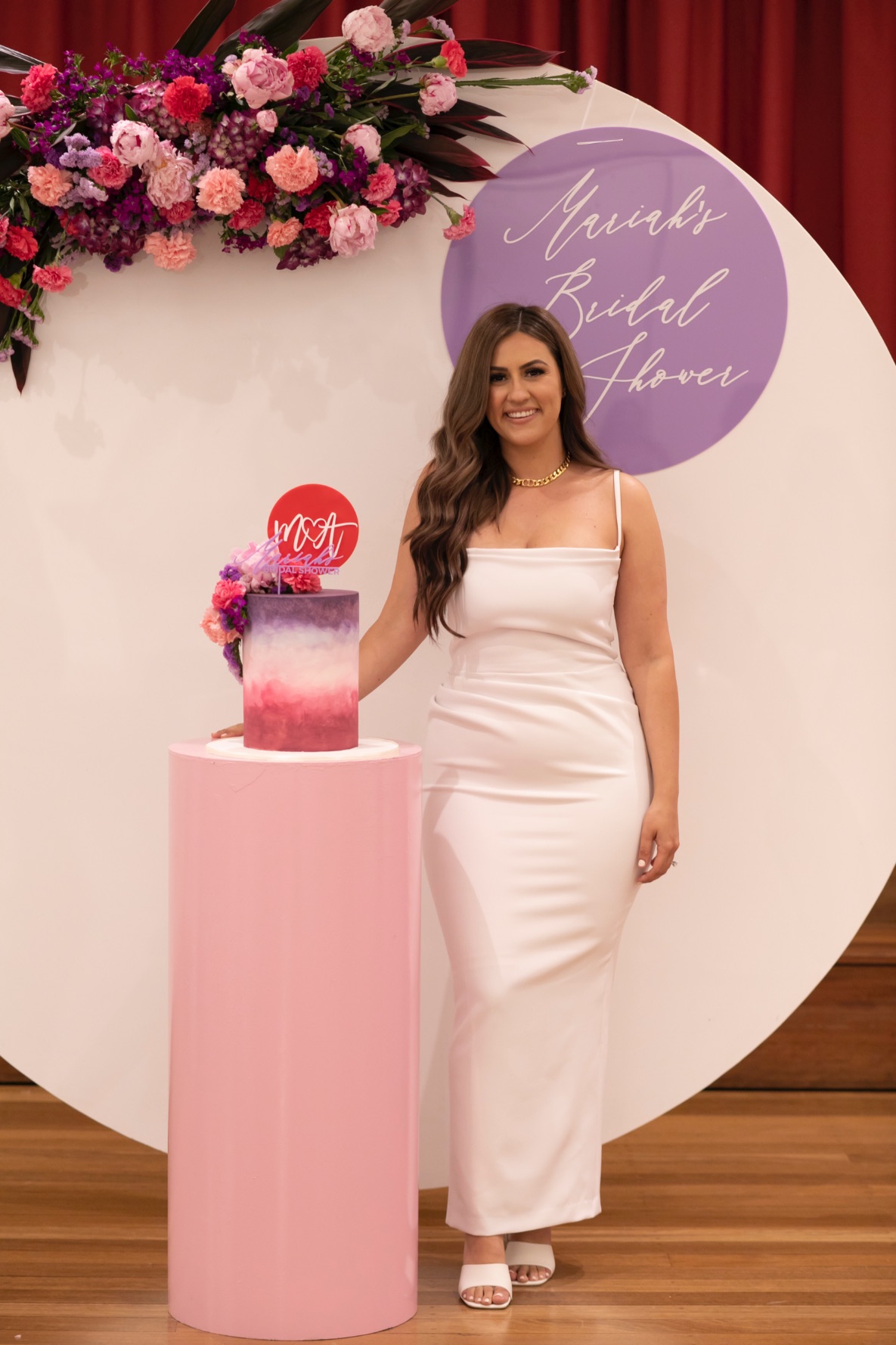 Being 2020, this event came with its own set of challenges, from COVID cancellation to venue dramas. Thankfully it all came good in the end. Take a read through the story of the event planning and the day itself below!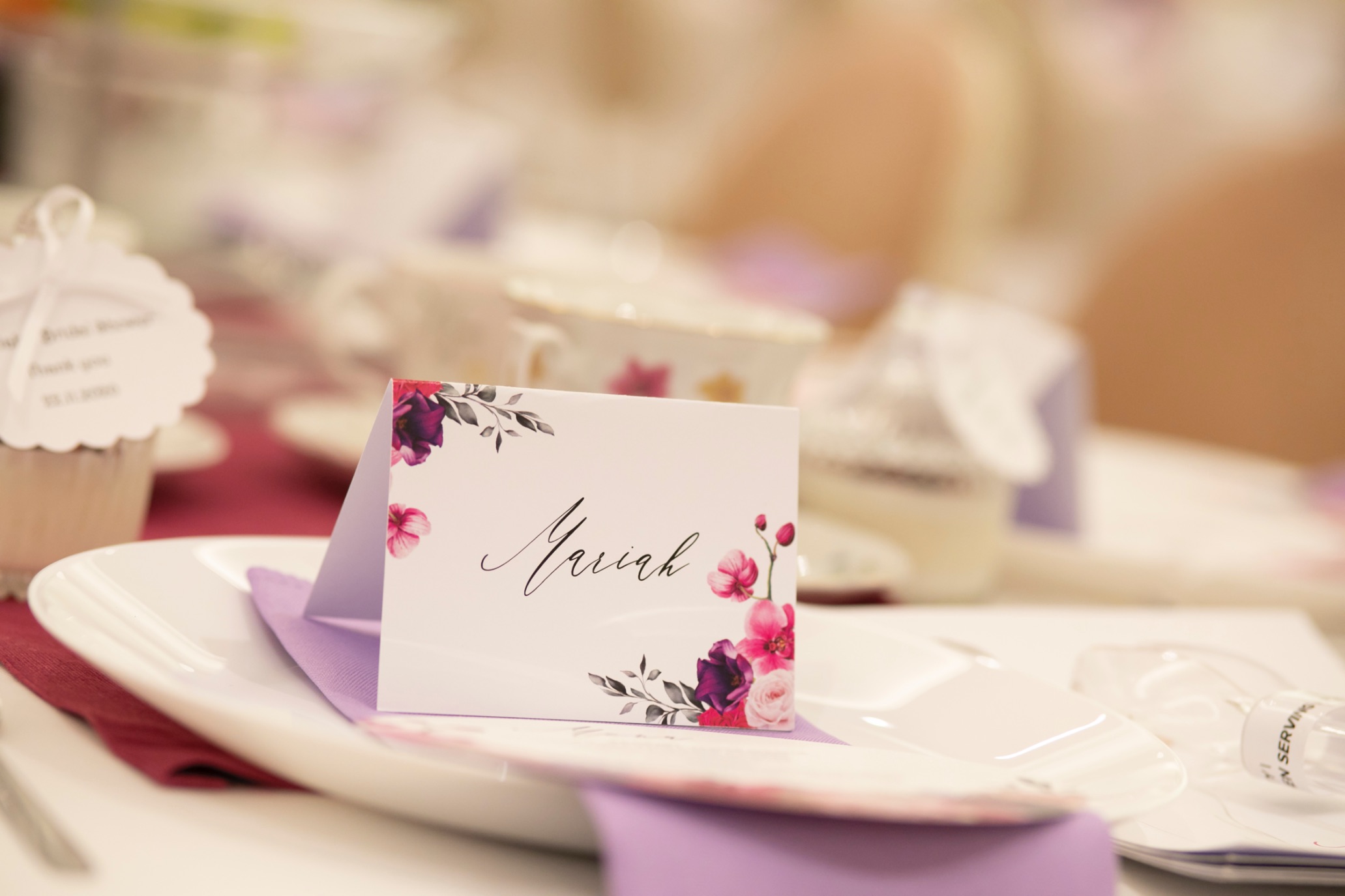 All photos by Bedford Photography.
A Springtime floral bridal shower high tea
The colour scheme was wonderfully diverse, and we tried to incorporate as many complementing hues as possible in an elegant way. Of course, we also had the beautifully designed stationery of @lamourweddingandevents to guide us!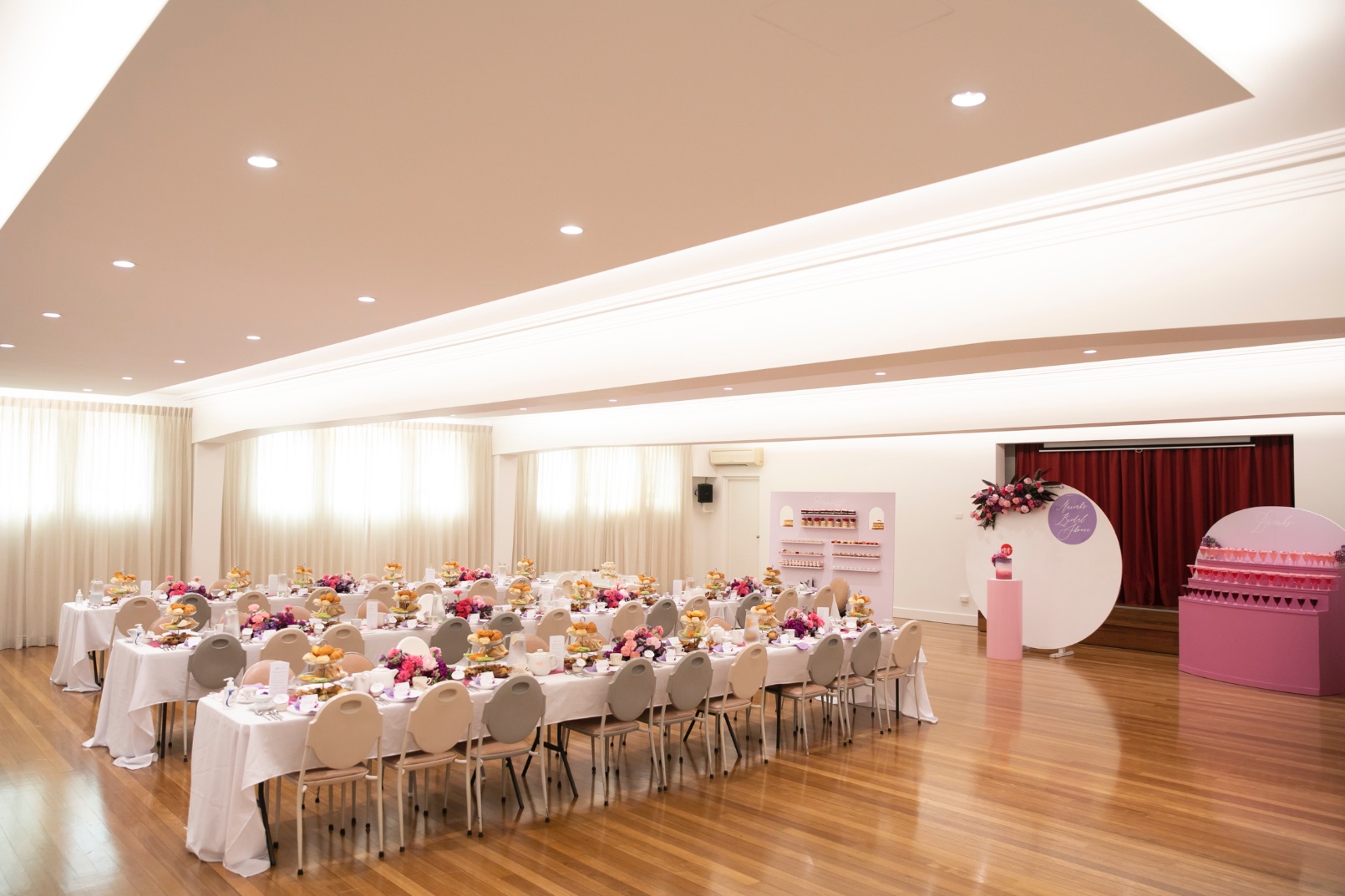 Venue
The bridal shower was held at a beautiful church hall in Sydney's East – St George Rose Bay. The hall featured plenty of lighting, beautiful wooden floors, and a cute yard with an olive tree!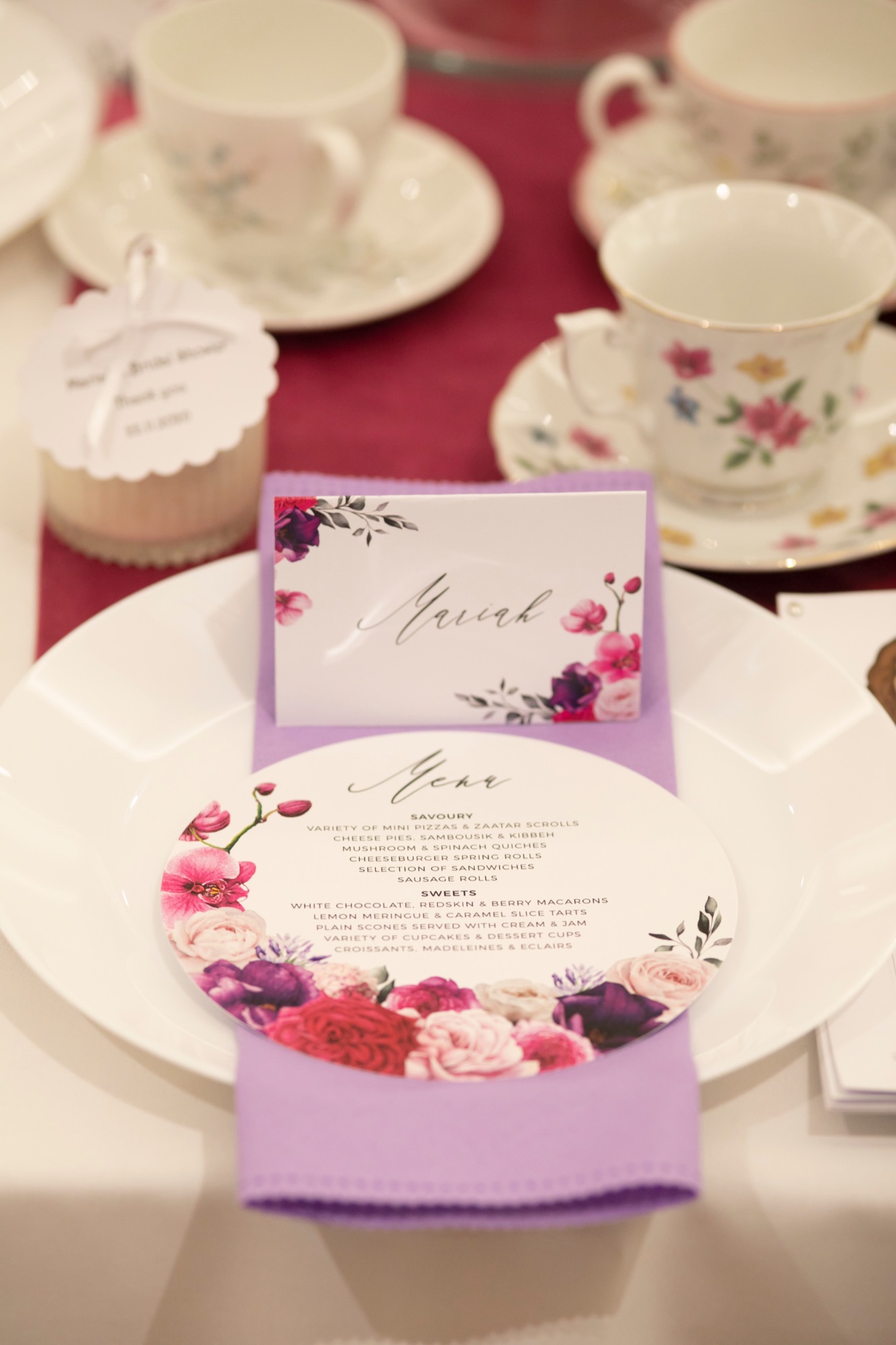 Stationery
As mentioned, the design for the theme was created by Danielle of @lamourweddingandevents who set the tone of the day with a beautiful floral illustration featuring mauve, lilac, burgundy and pink.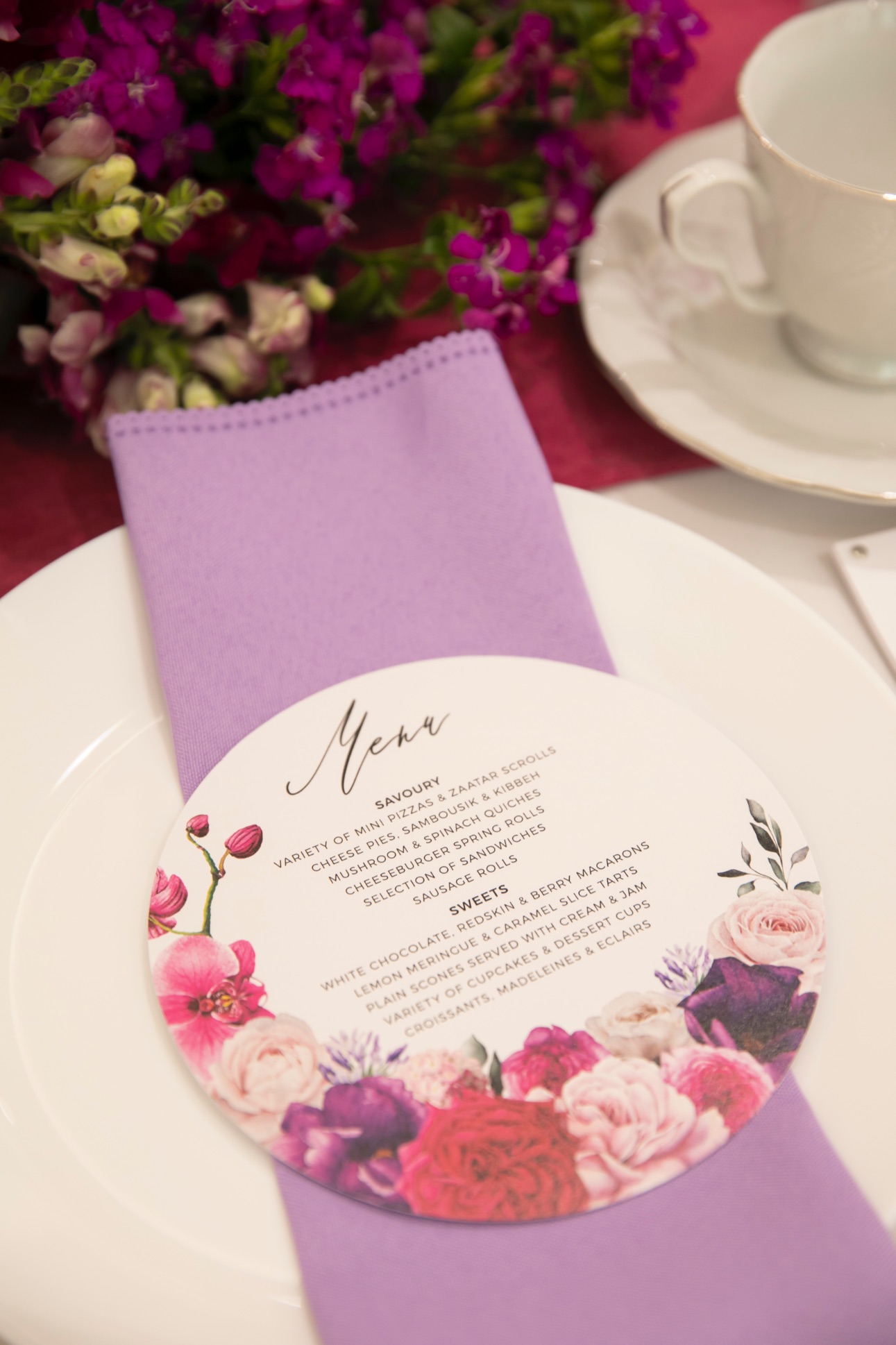 The design was carried through to the menus and the welcome signage, which also featured a custom illustration of the bride by @christinastamosdesigns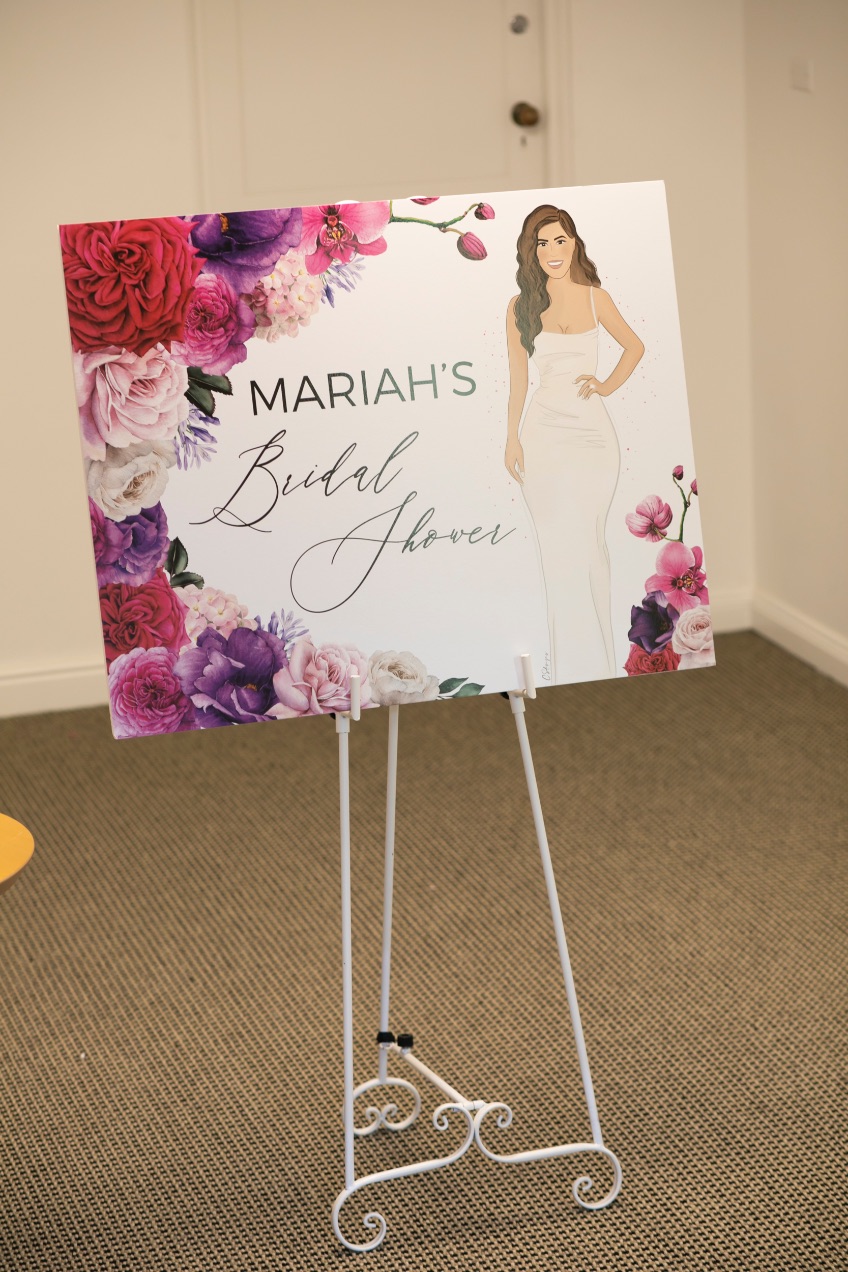 Decor
Central to the decor was a white circle backdrop accompanied by a pink cake plinth, both from @prop_my_party.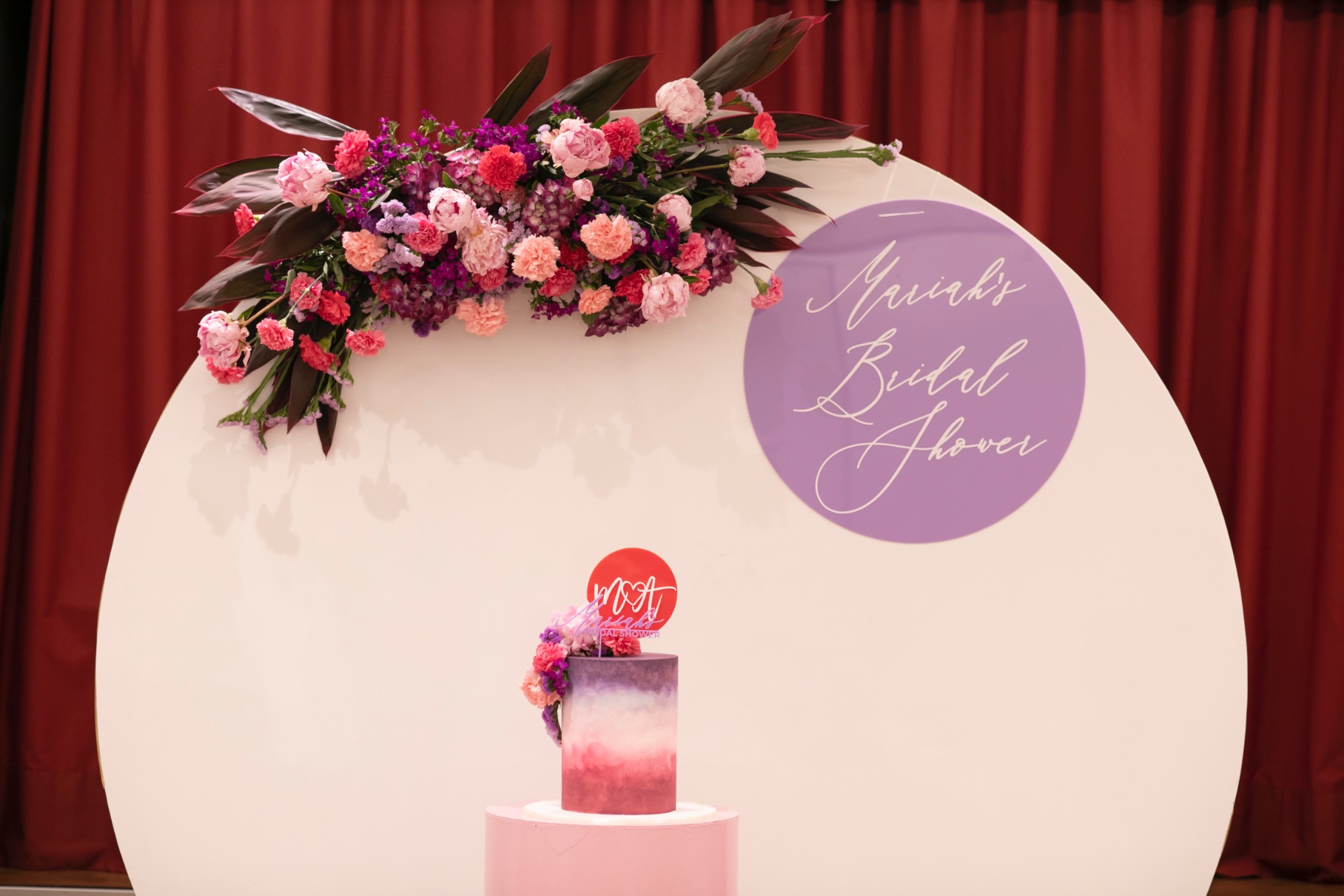 The backdrop was adorned with stunning florals (more on that later), and a lilac acrylic sign (in love) from @studiot55.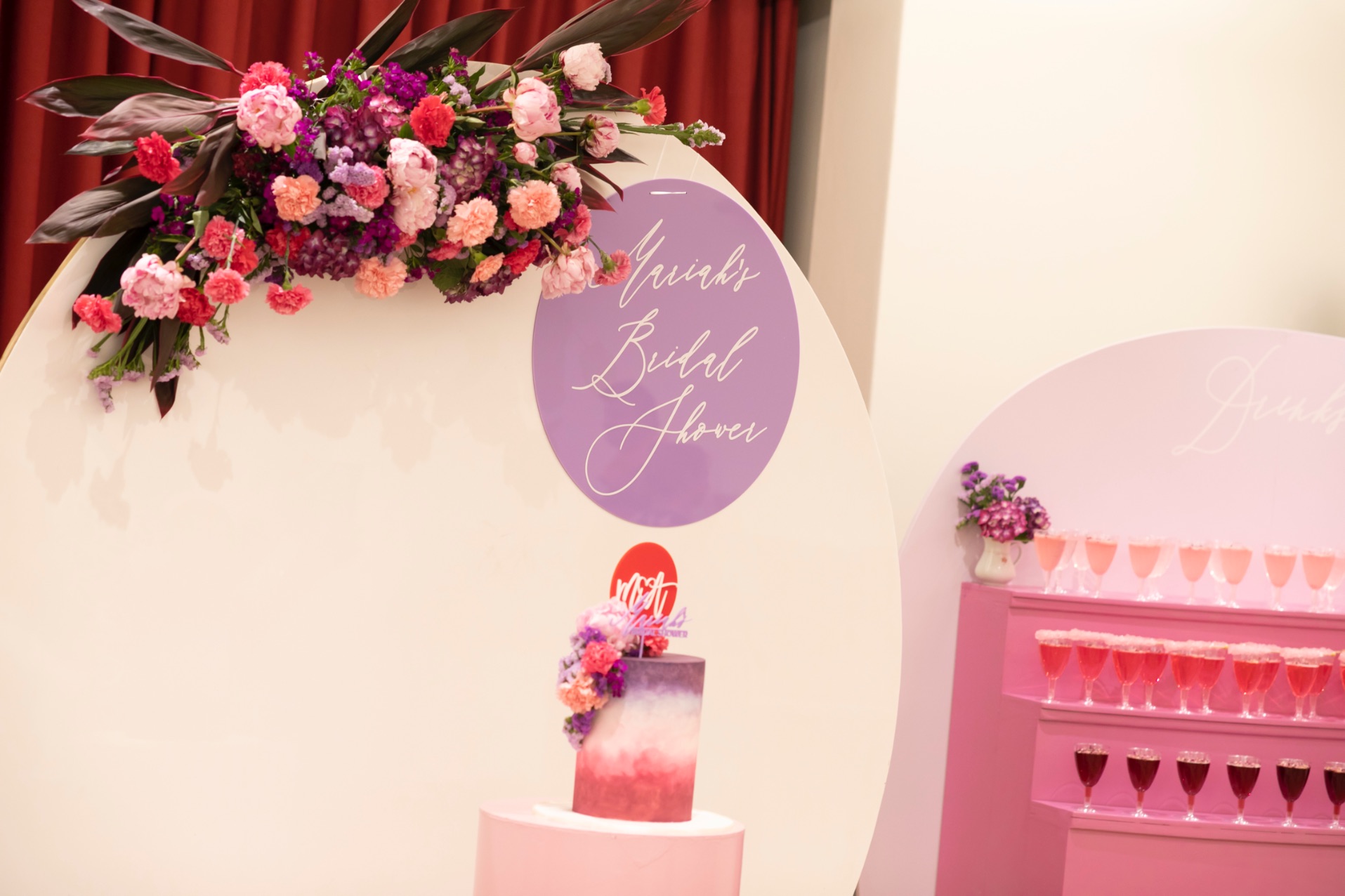 There was also a dessert stand and drinks display in matching hues.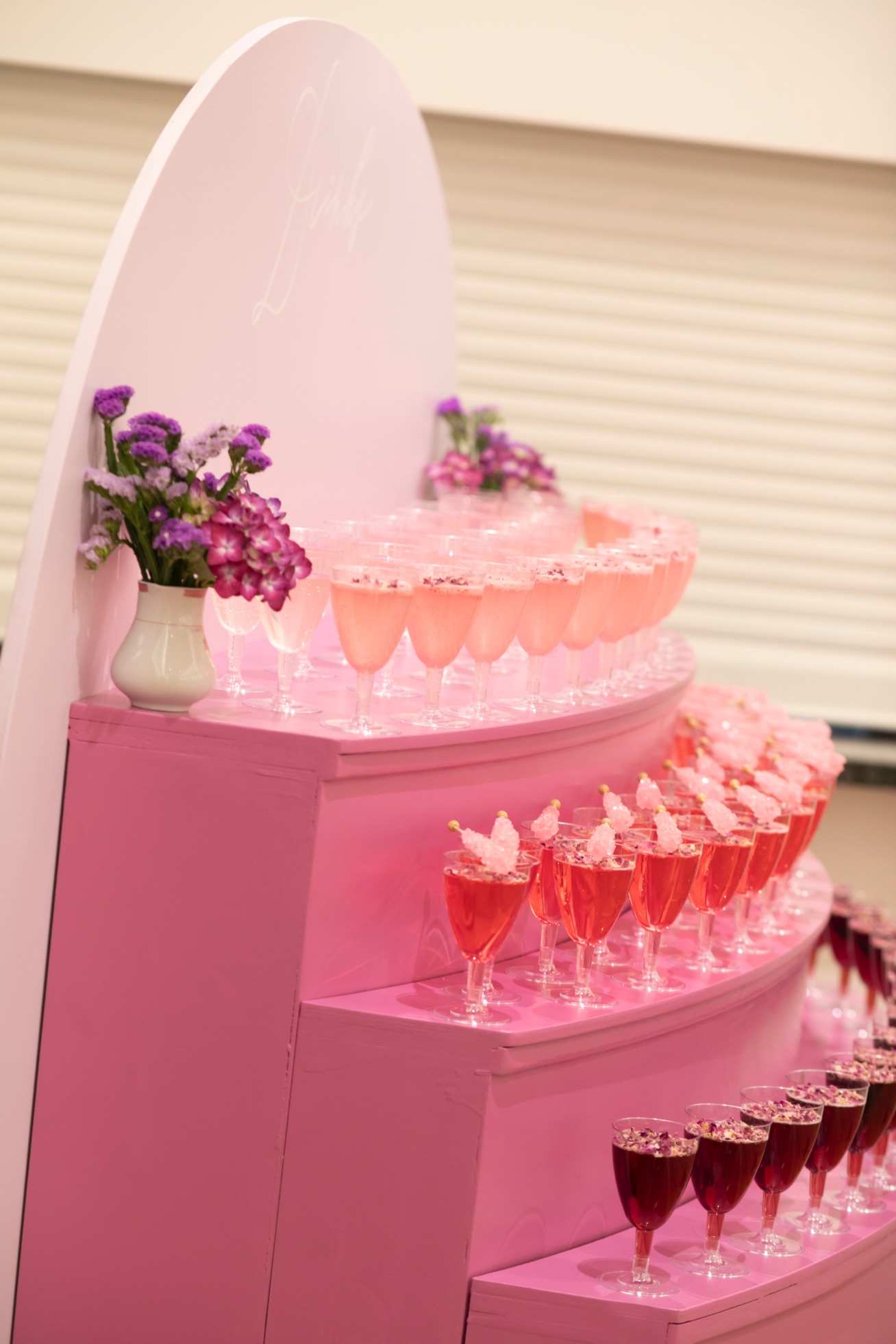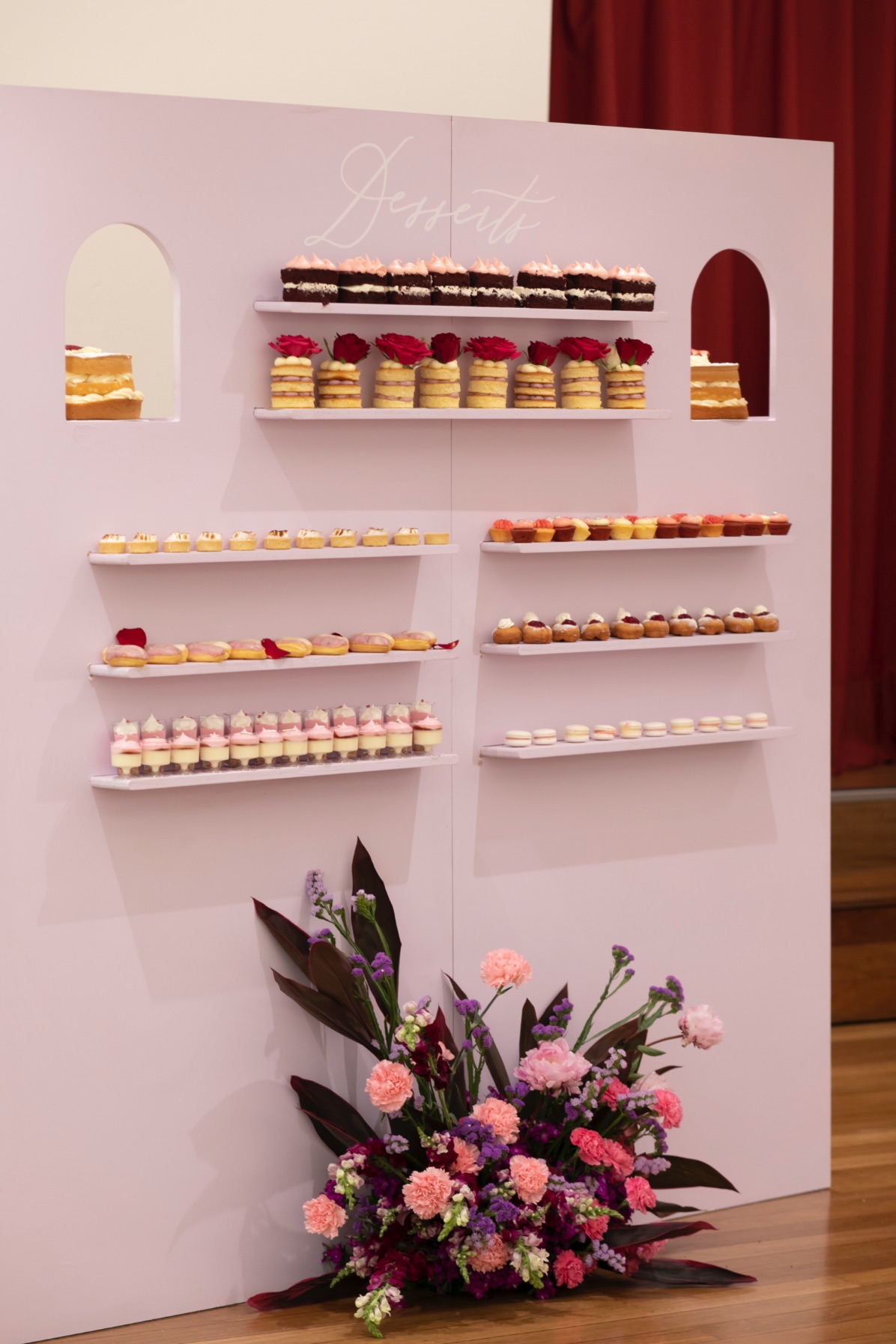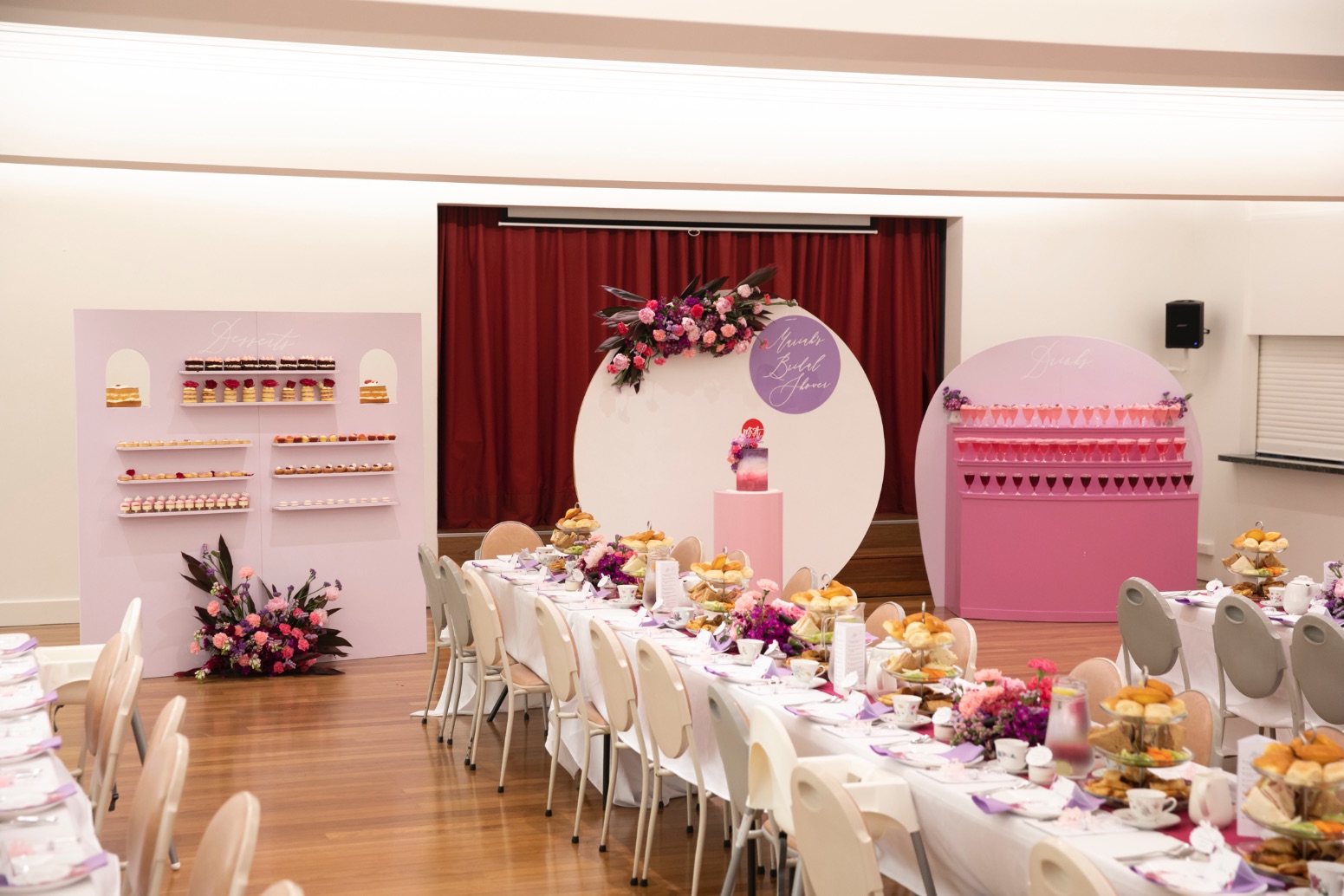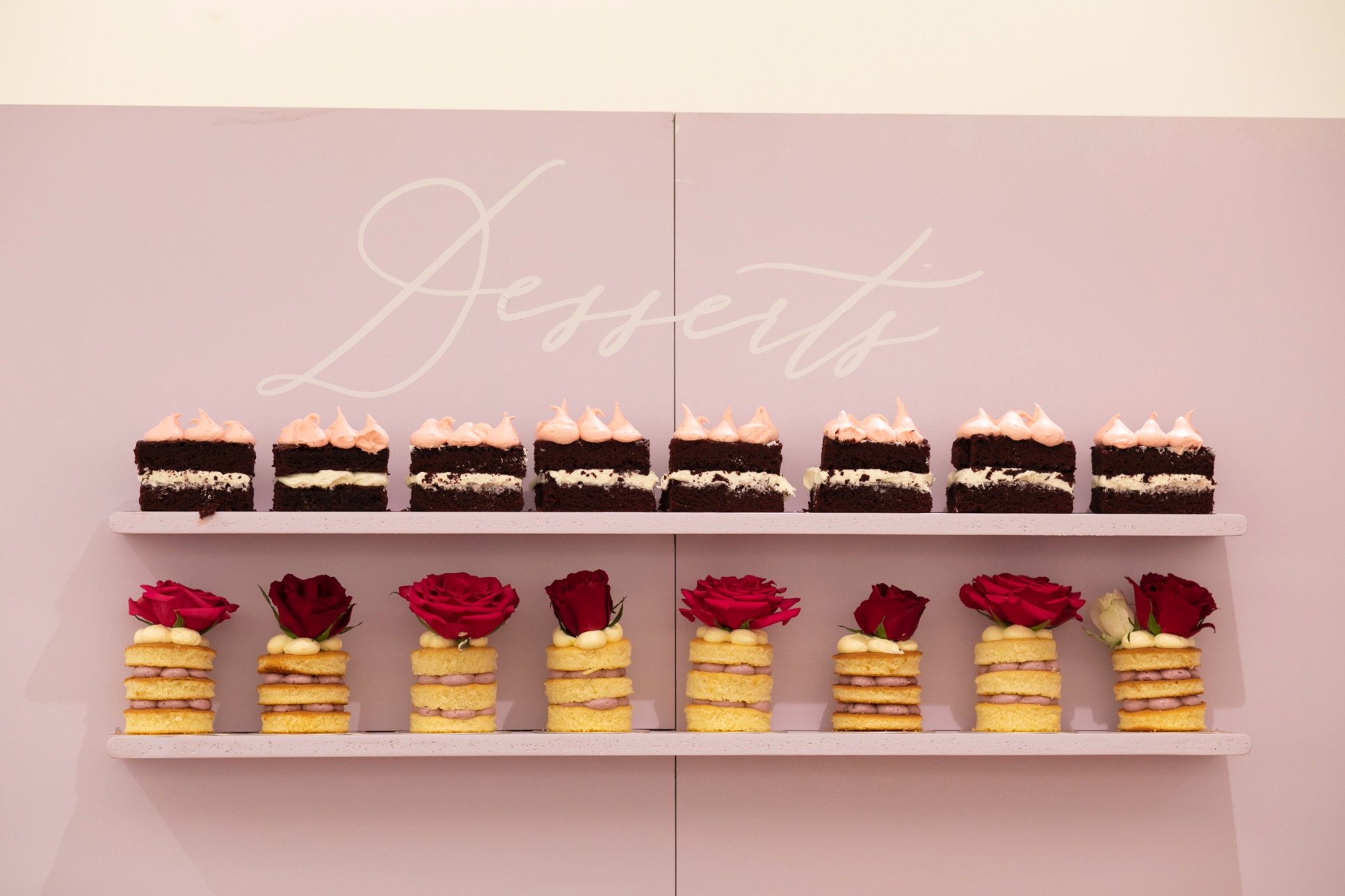 The custom-built dessert wall featured an array of yummy mini treats. The dessert wall was provided by @benchandtable.
The signage for the dessert wall and drinks display was by @themanhattancollective
Table Styling
With white tablecloths as our base, we wanted to find some runners with an interesting texture. We found some gorgeous upholstery fabric from Spotlight which did the job beautifully and suited the colour theme. Paired with the lilac napkins, the look was completed with florals from @petalandfern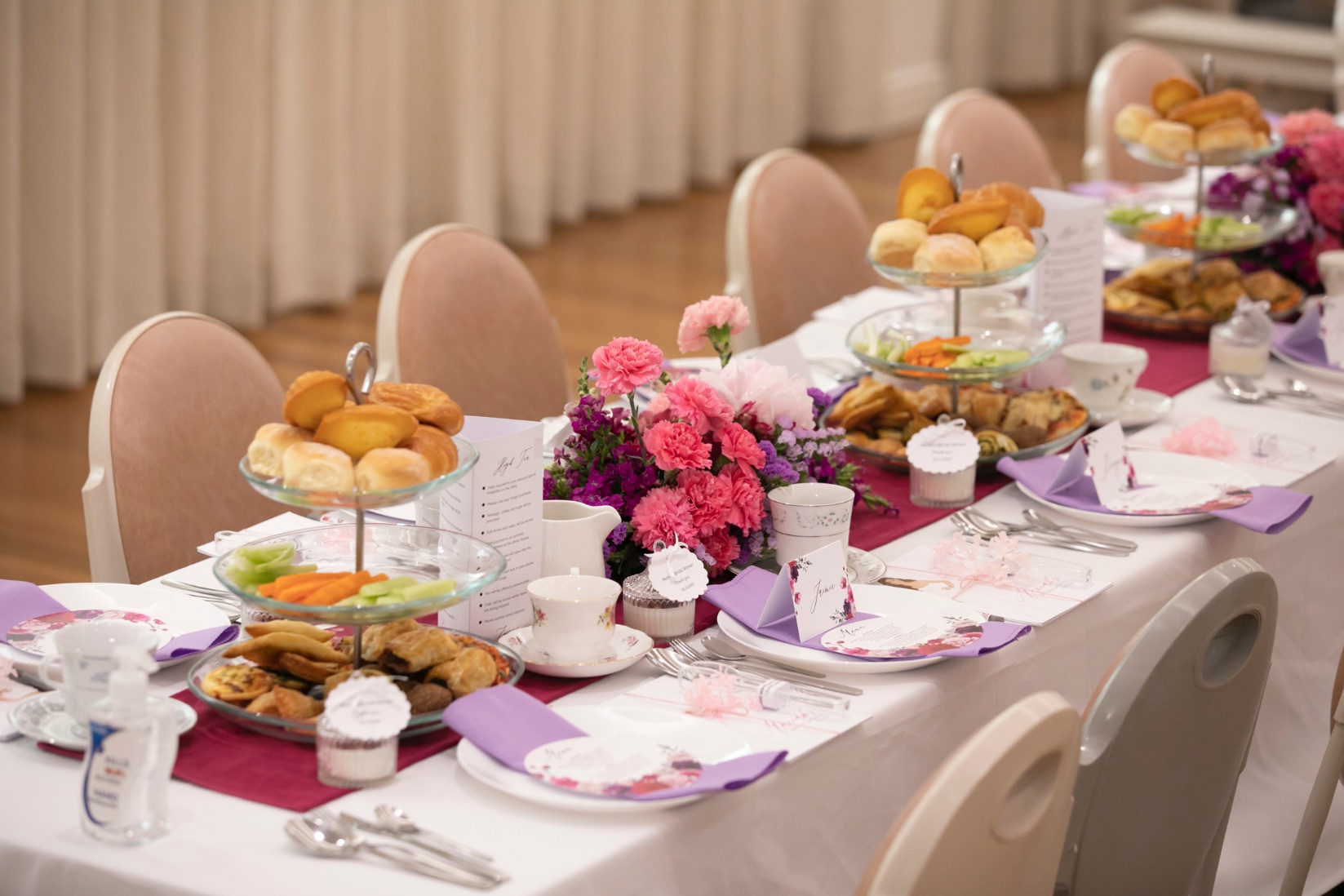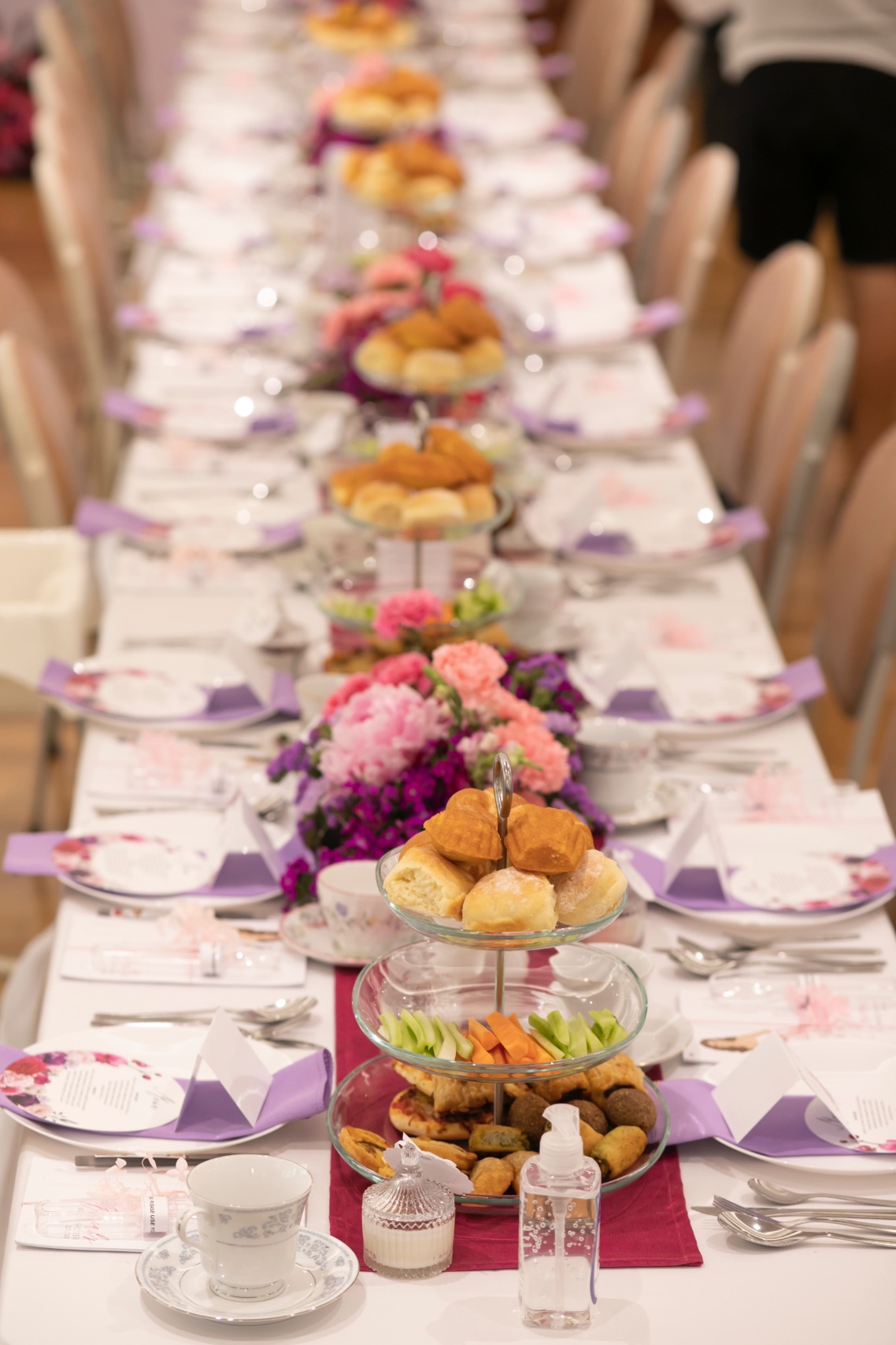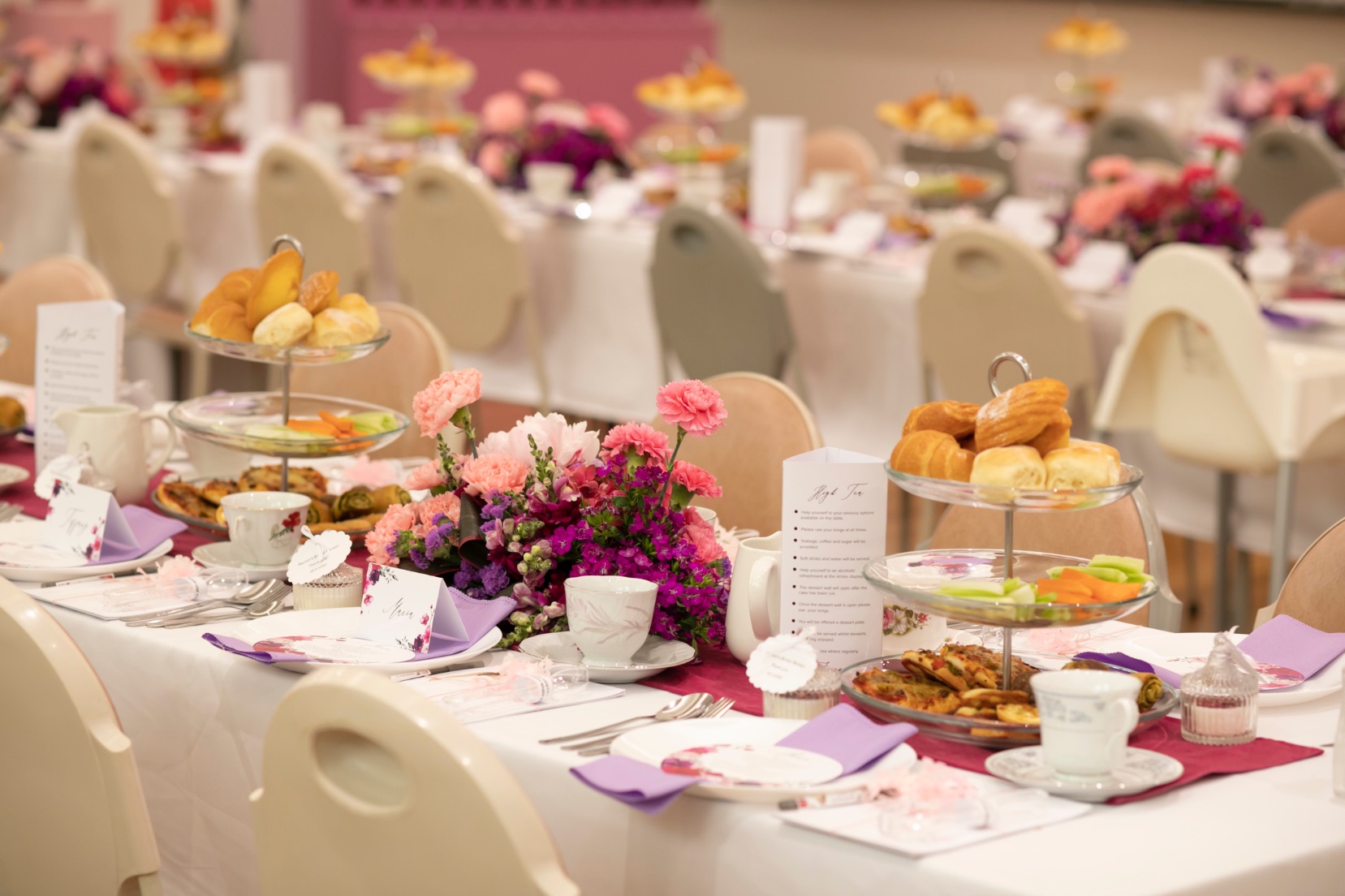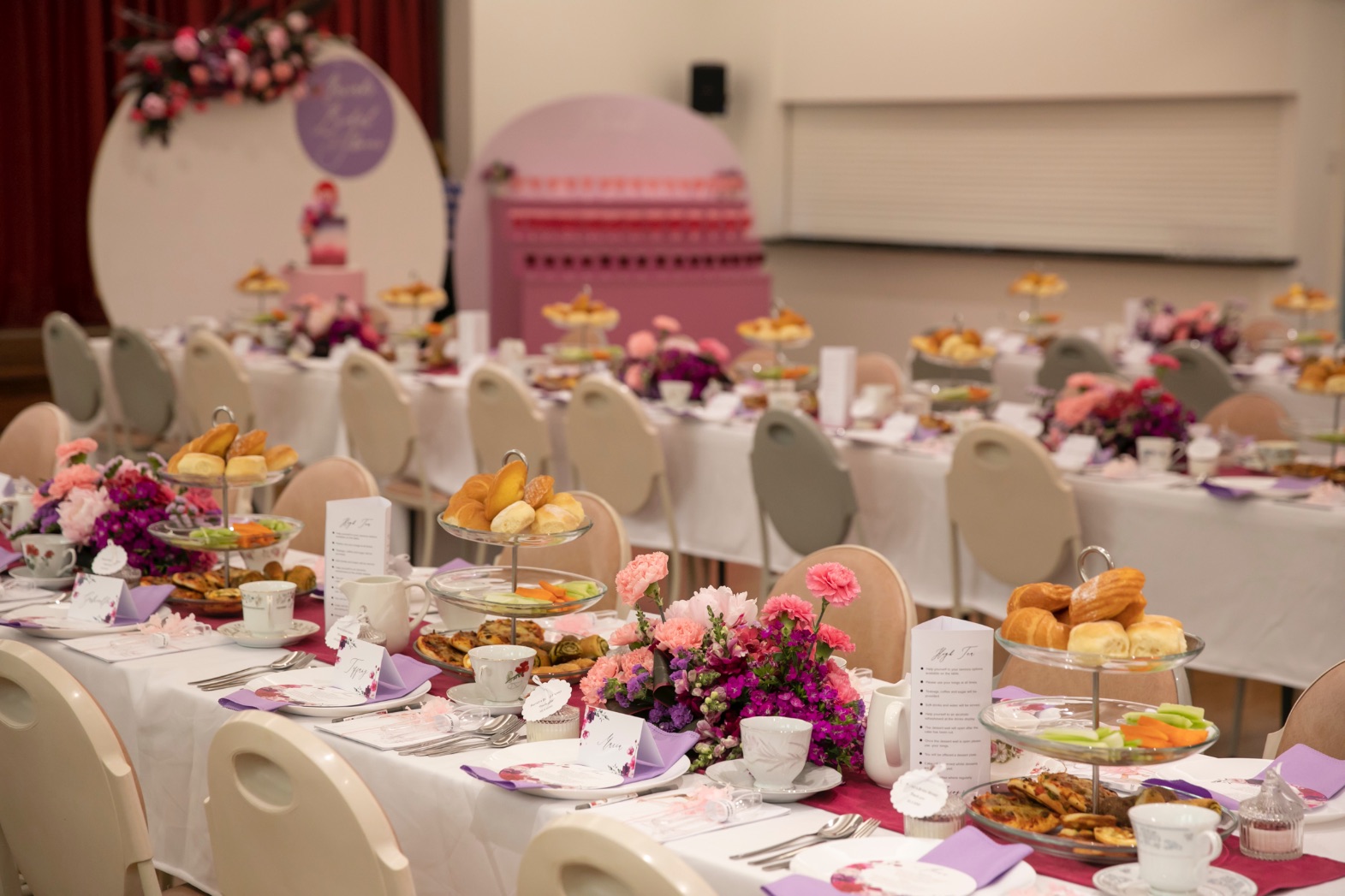 Each setting also included a menu, games booklet and a cute scented candle favour topped with dried florals.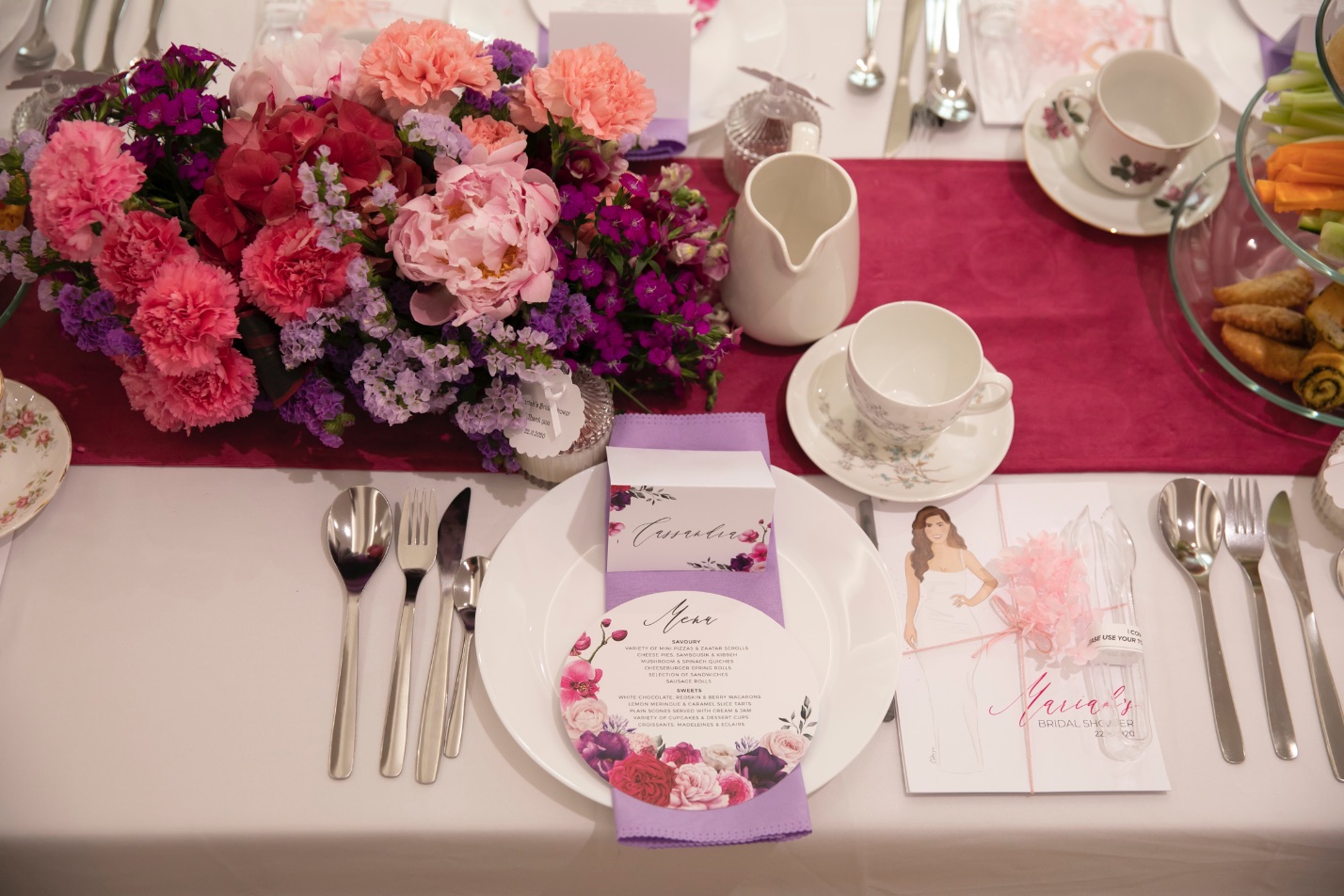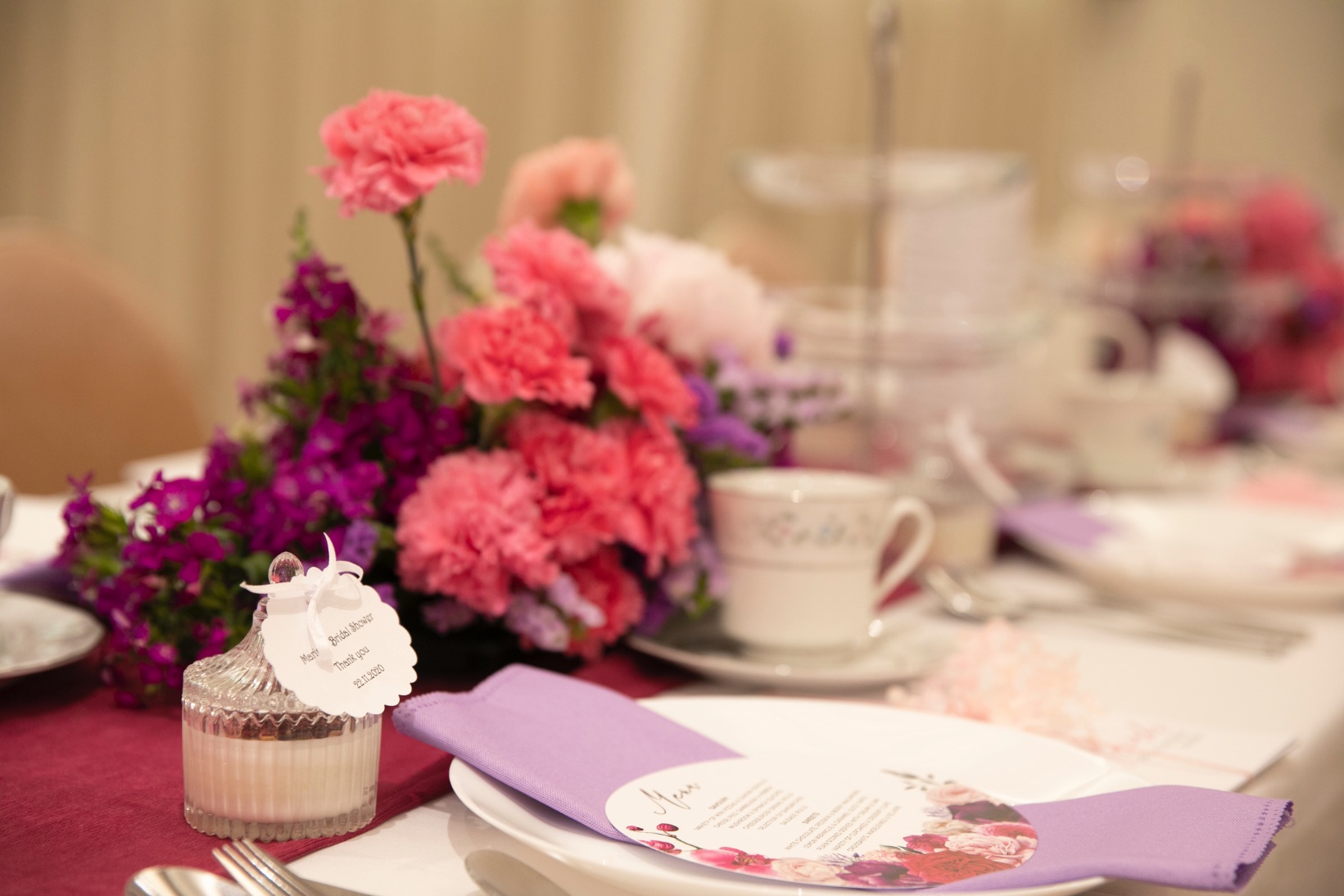 Cake and desserts
The beautiful cake was made by @sassysprinklescakery It featured an ombre effect in matching tones, embellished with @petalandfern's florals.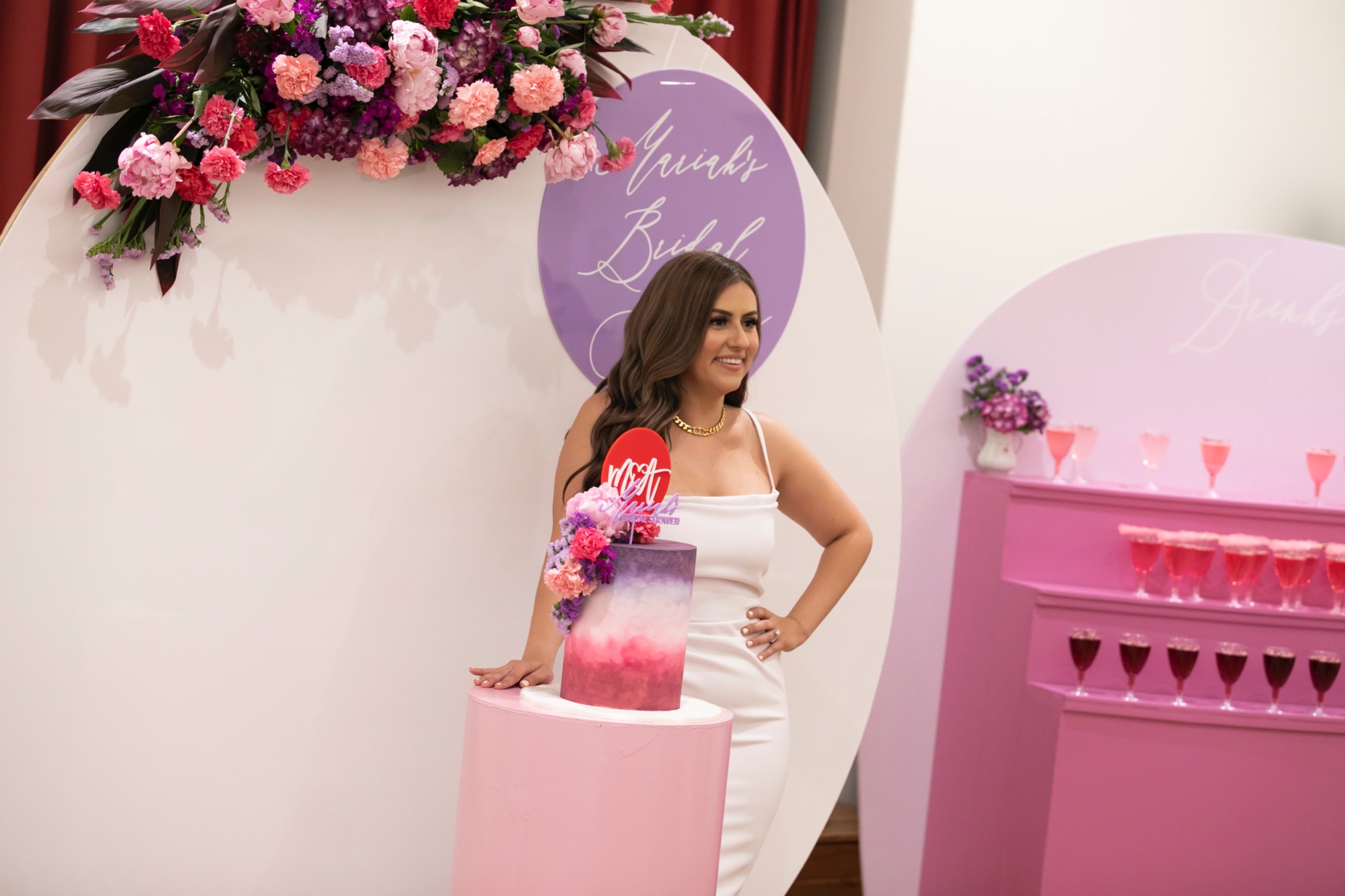 The two cake toppers were made by @studiot55. In a slight departure from the colour scheme, one was in bold red and featured the couple's initials. The intention was to allow them to reuse this one multiple times!

The dessert wall displayed a variety of minis, sure to satisfy anyone's tastebuds!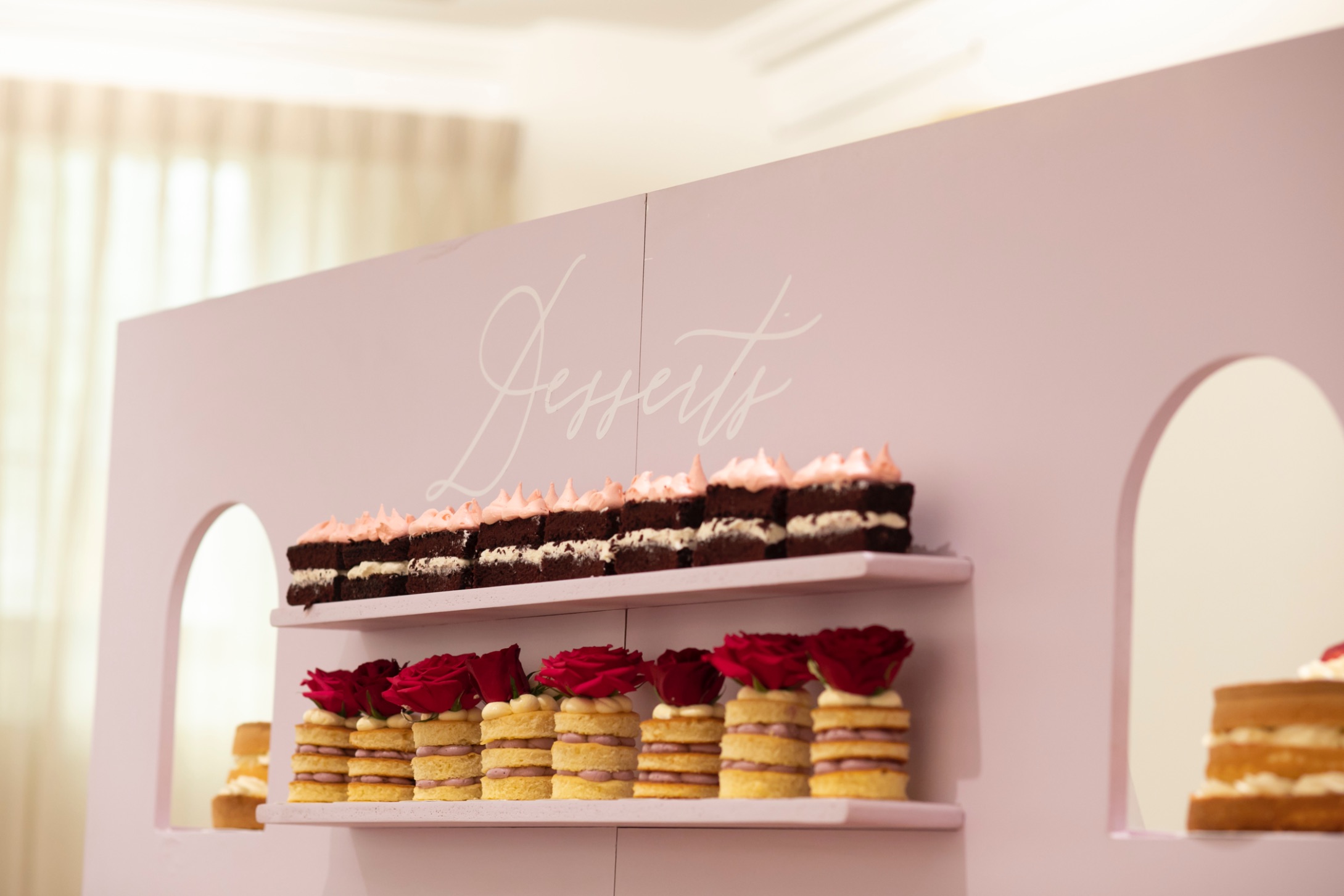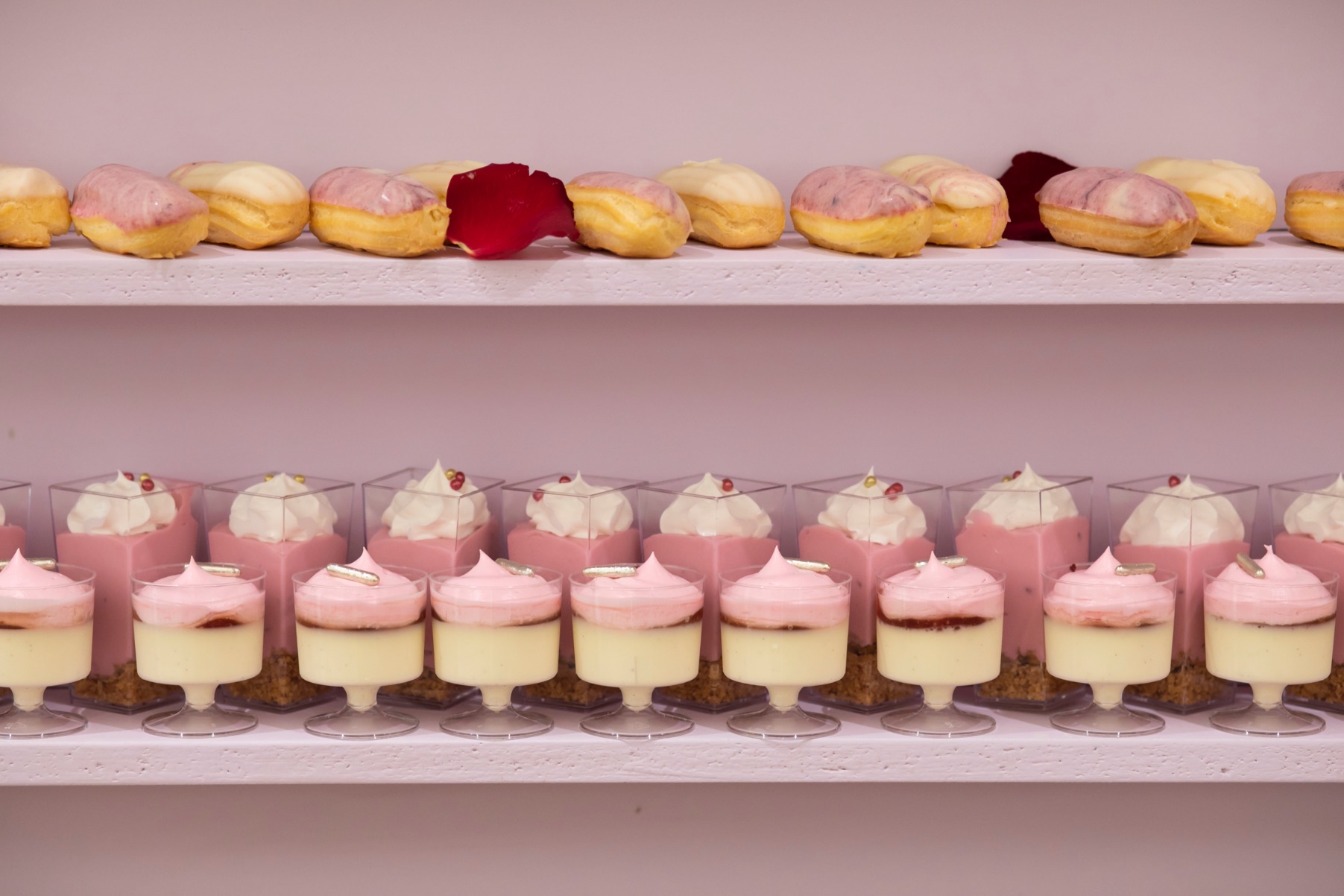 The desserts from @cupcaymia included
White chocolate mousse + raspberry and, strawberry cheesecake dessert cups;
– White chocolate, berry and, redskin macarons
– Vanilla, strawberry and, red velvet cupcakes
– Vanilla with strawberry shortcake mini cakes
– Lemon meringue, caramel slice and, strawberry mini-tarts; eclairs
From @blueribboncakes, there were red velvet naked cakes, pavlovas and fruit custard tarts.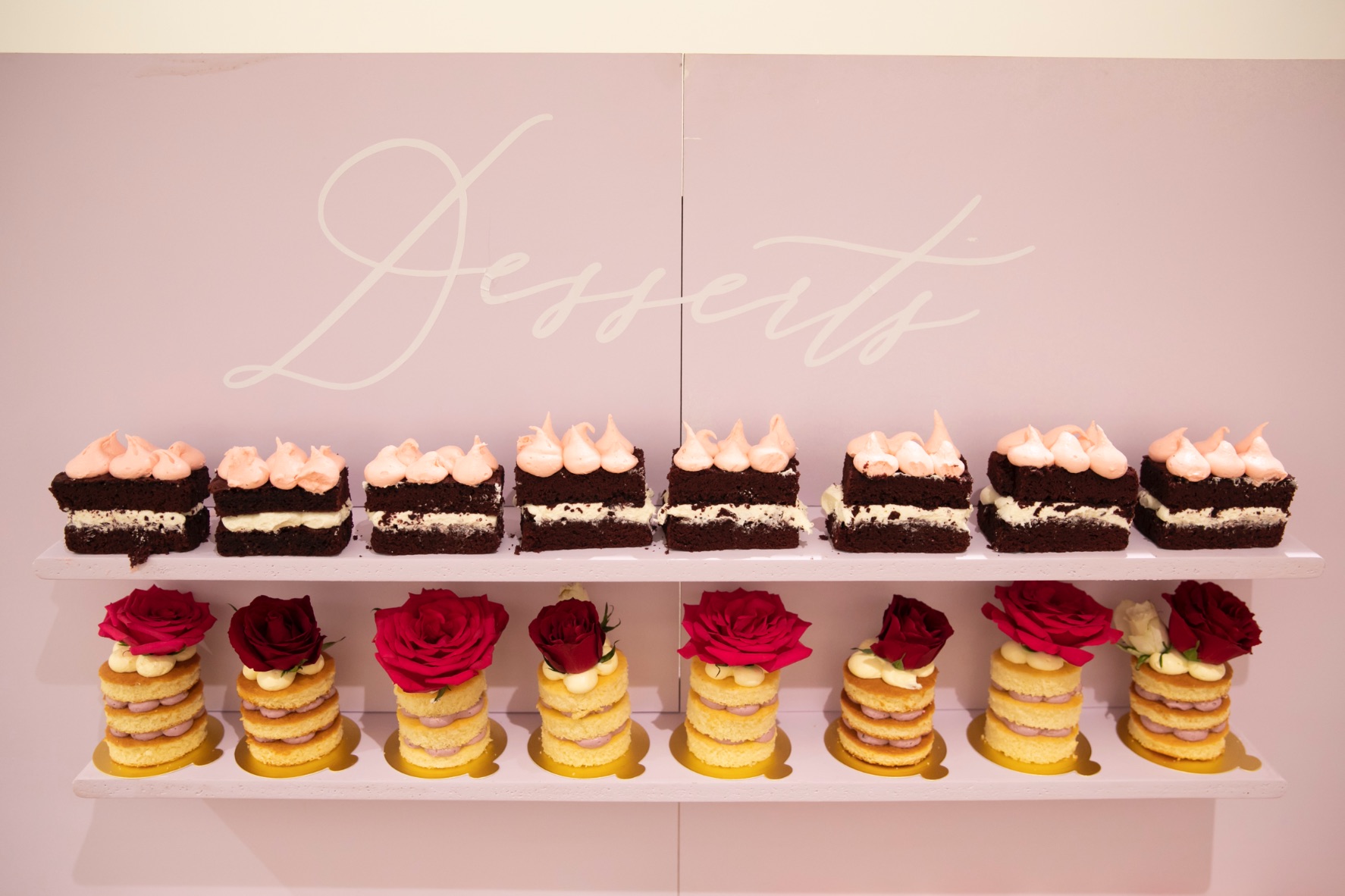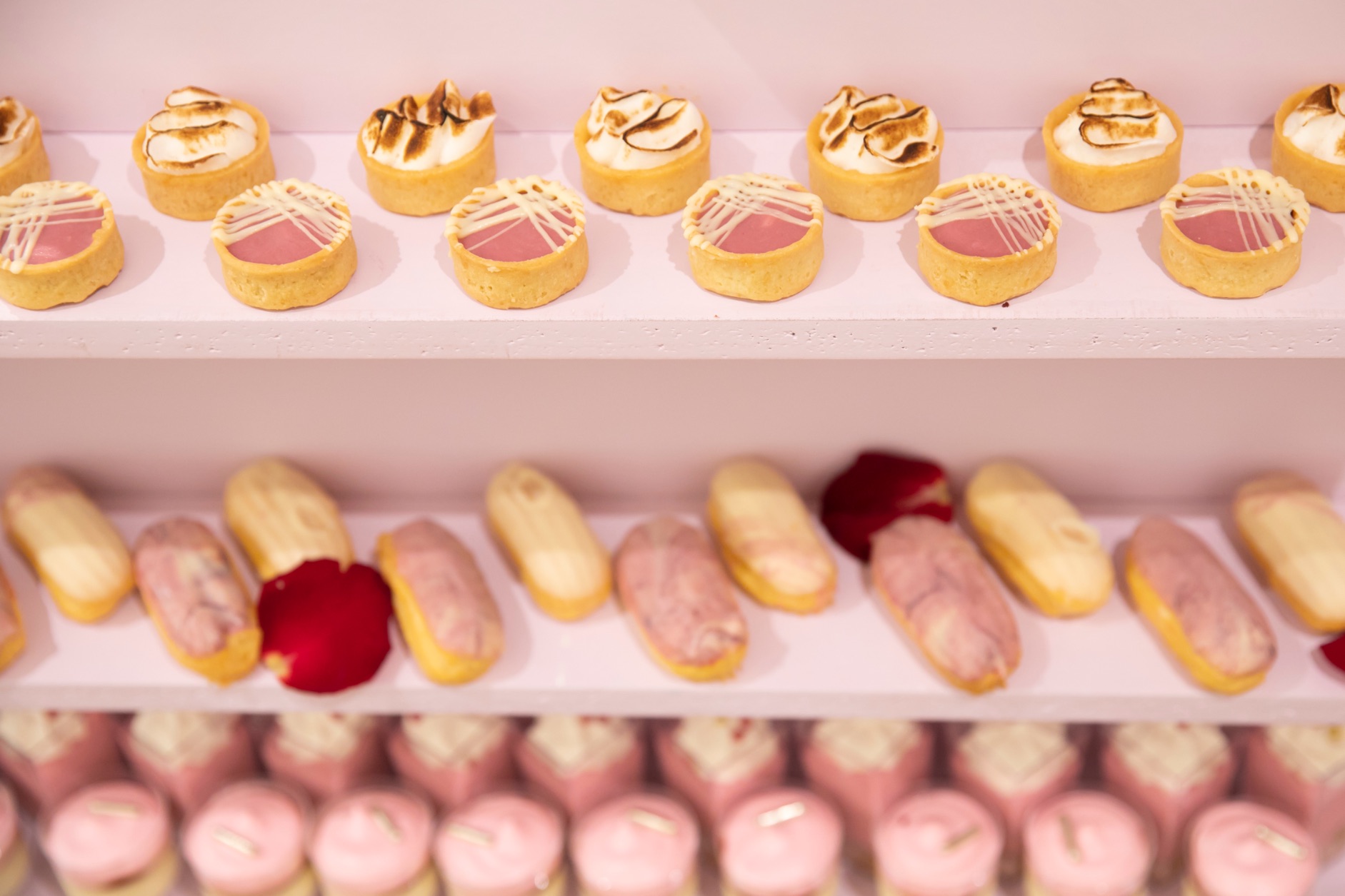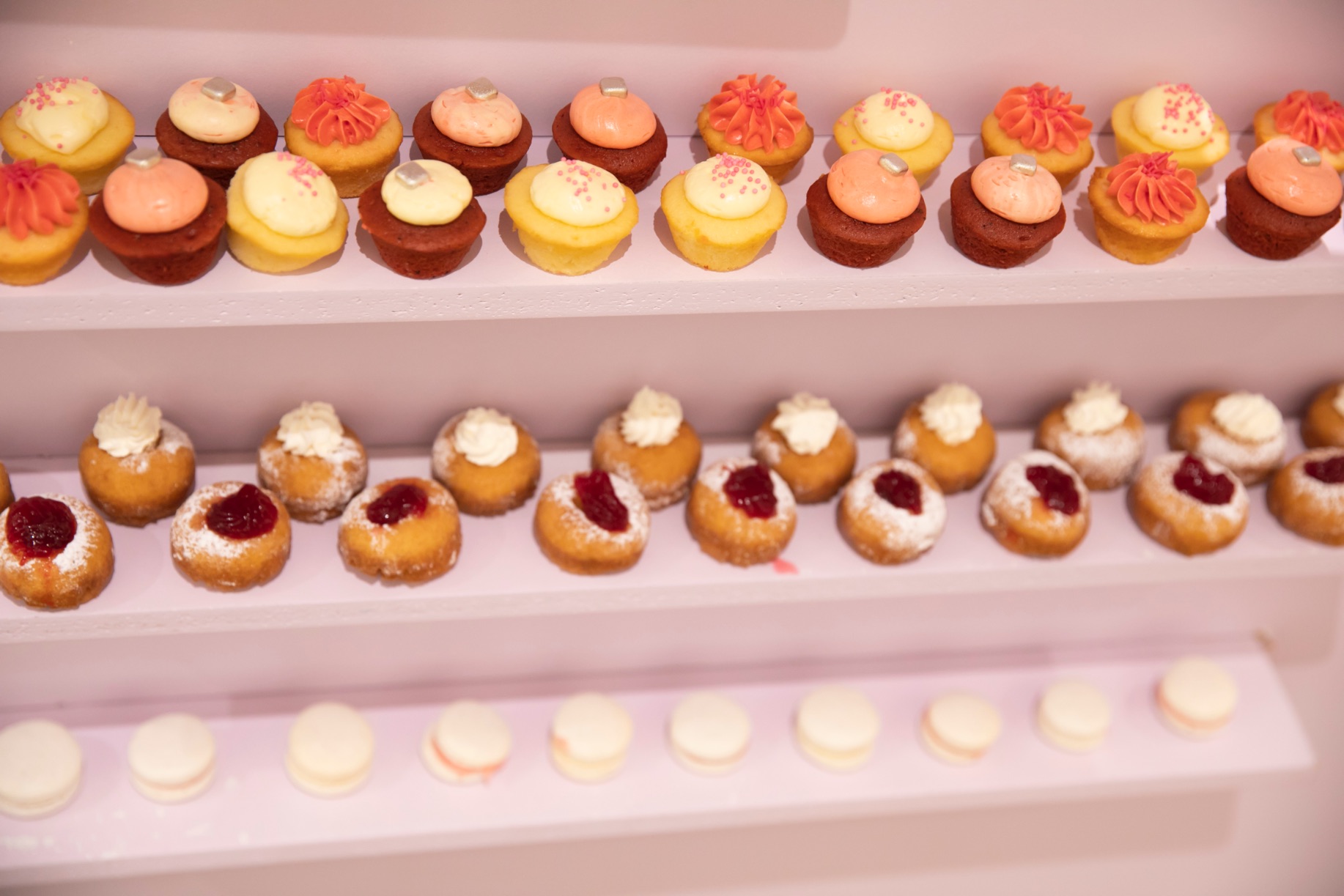 Florals
The stunning floral motif featured on the stationery was brought to life beautifully by @petalandfern. The arrangements featured; peonies, hydrangea, sweet William, snapdragons, carnations, cordyline and statice. The colours were 100% on point!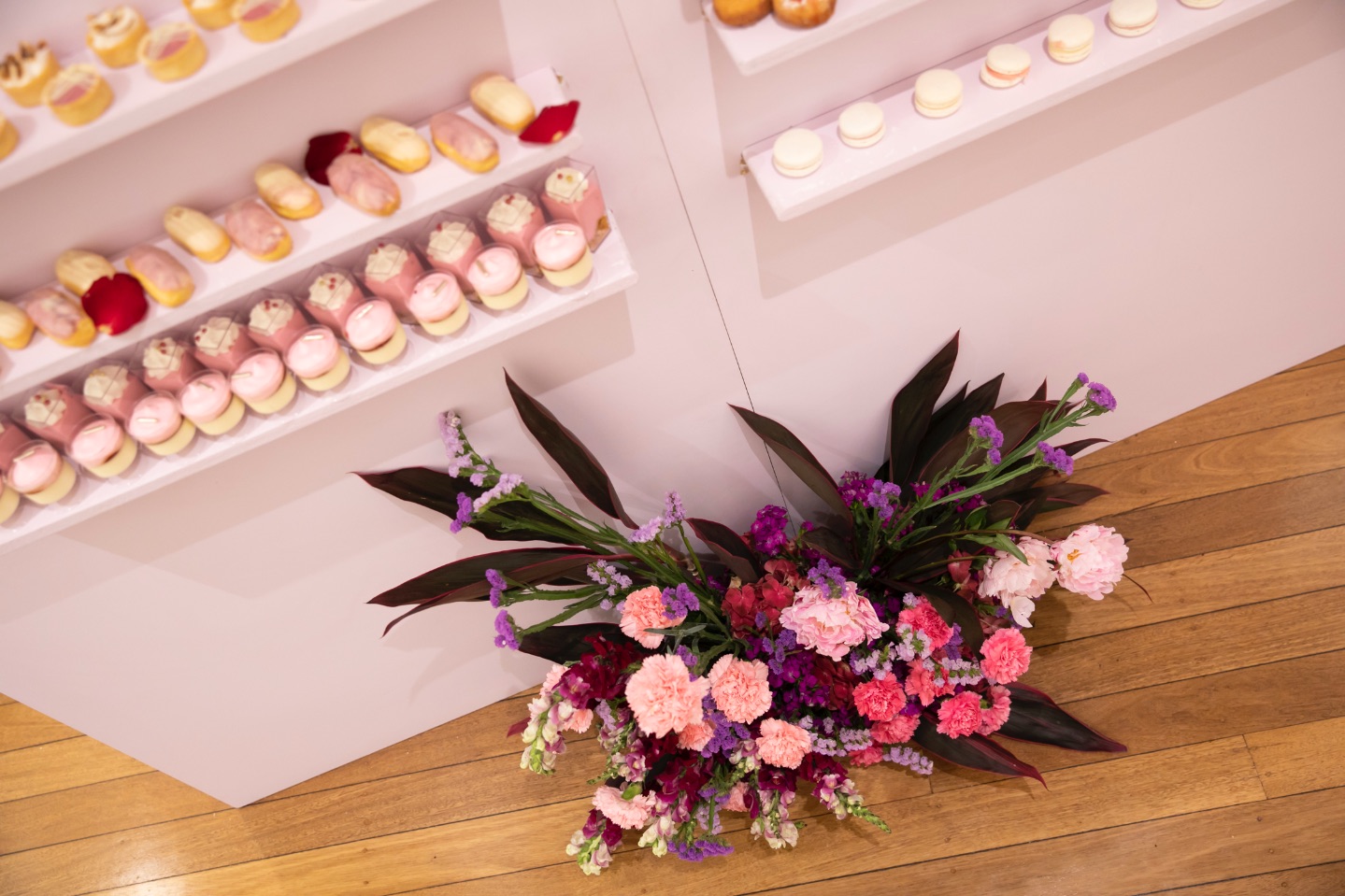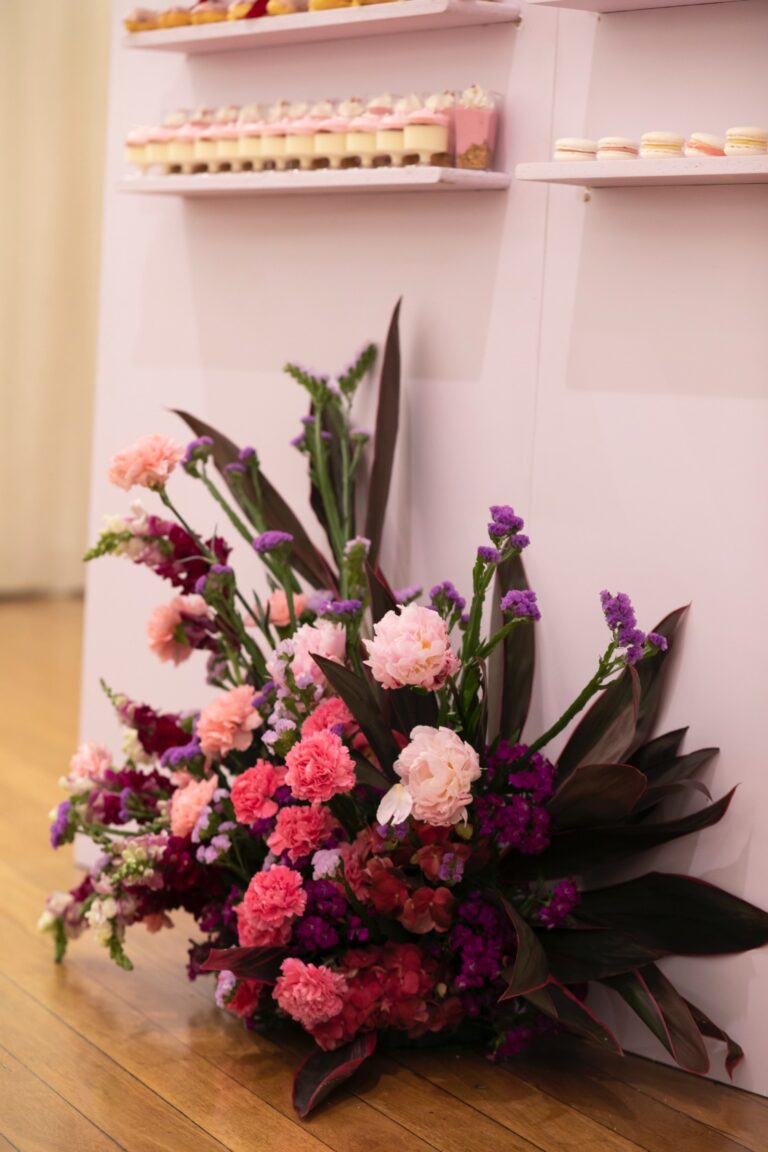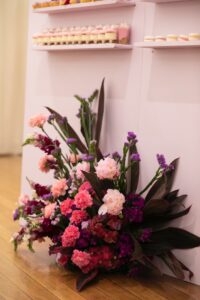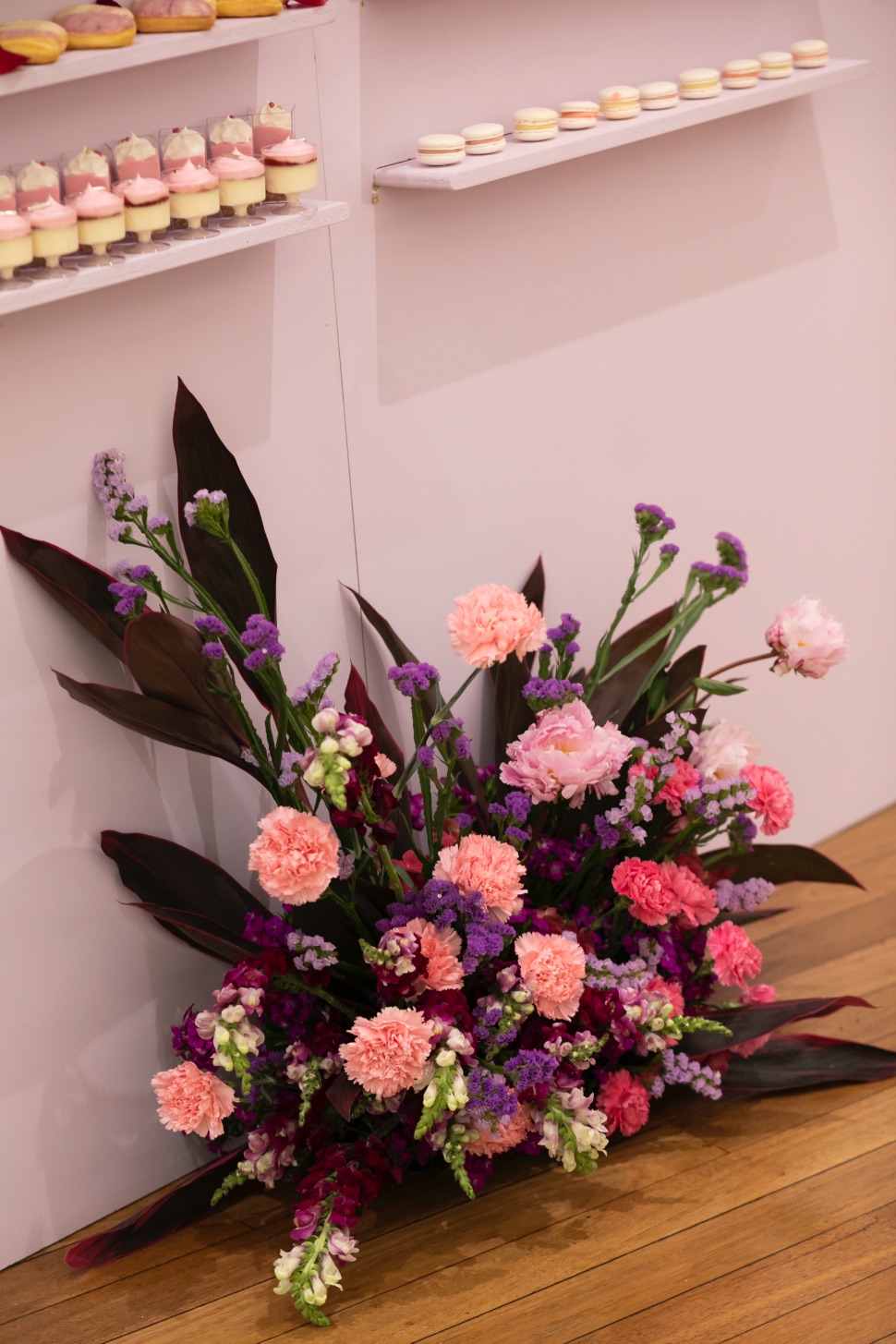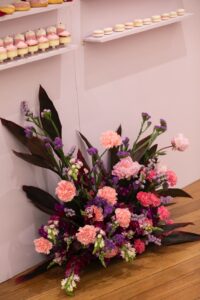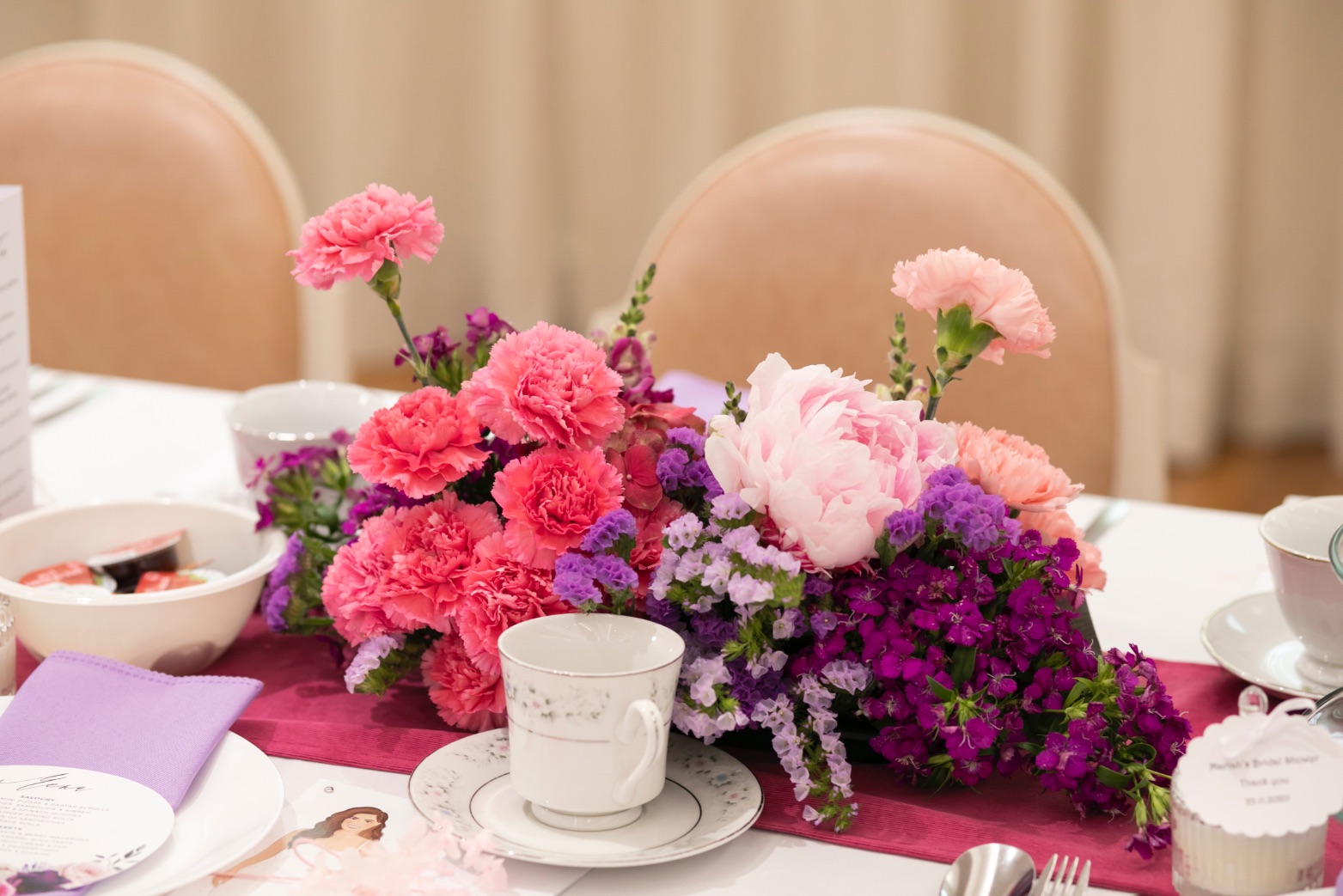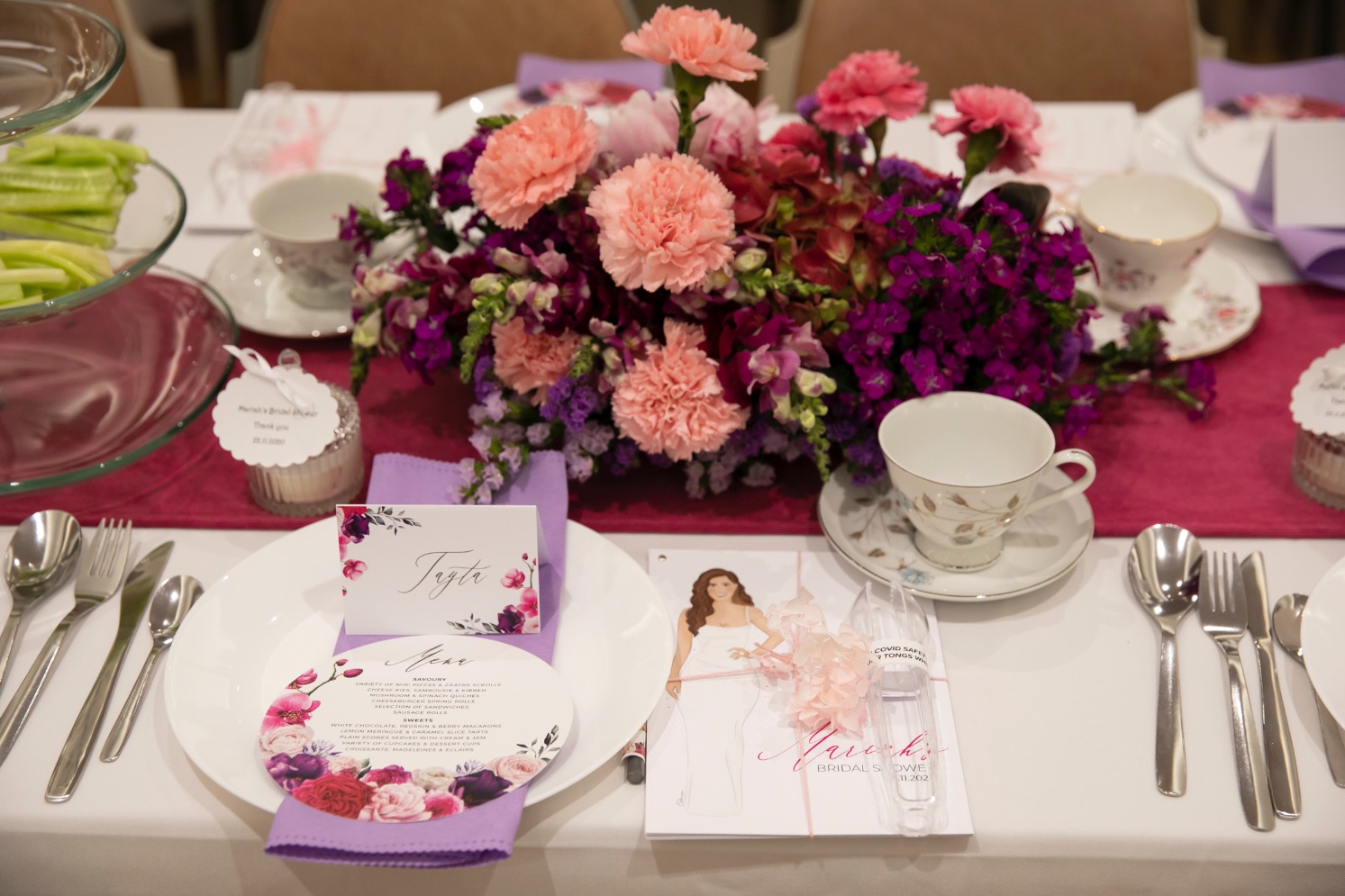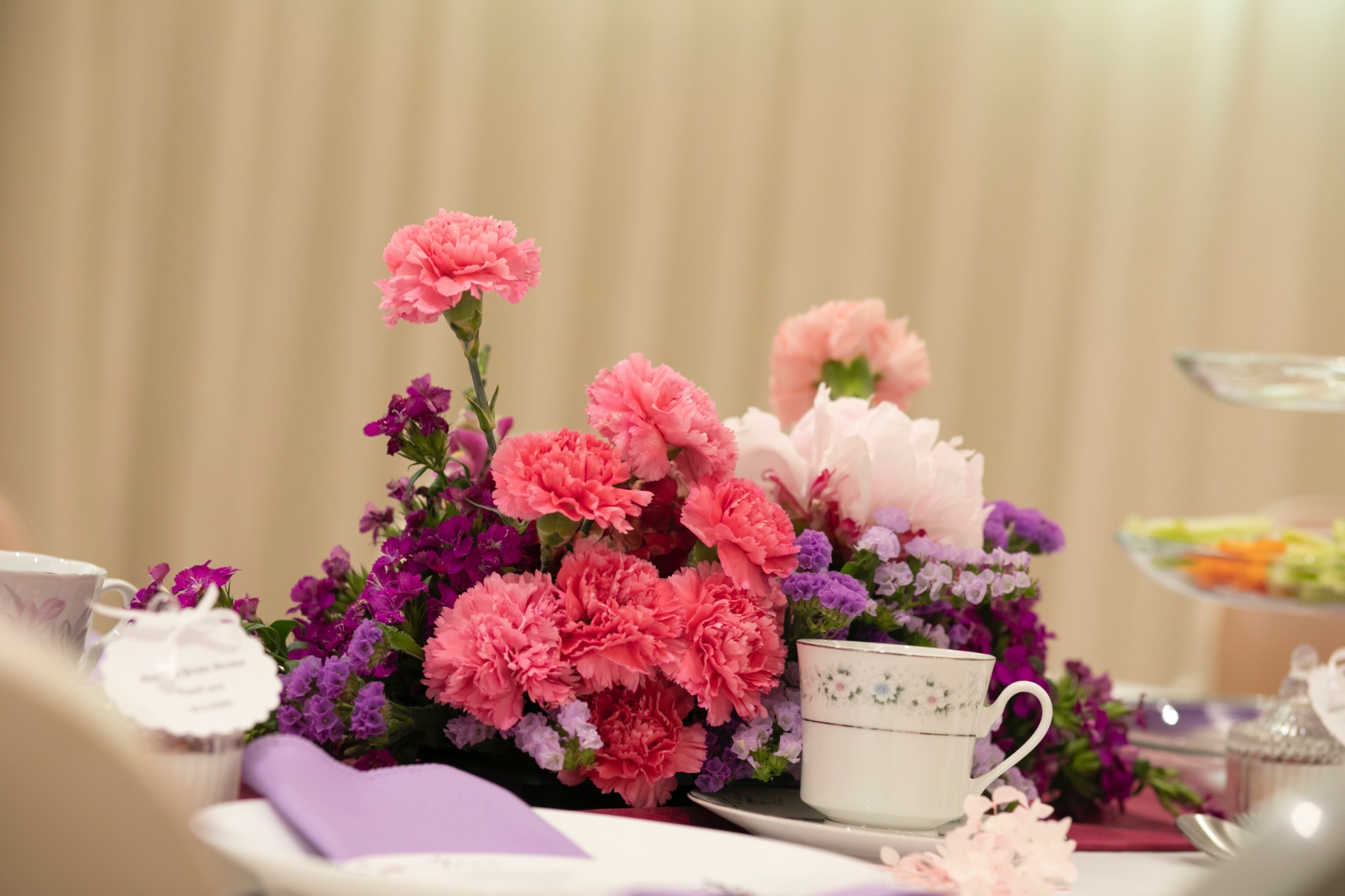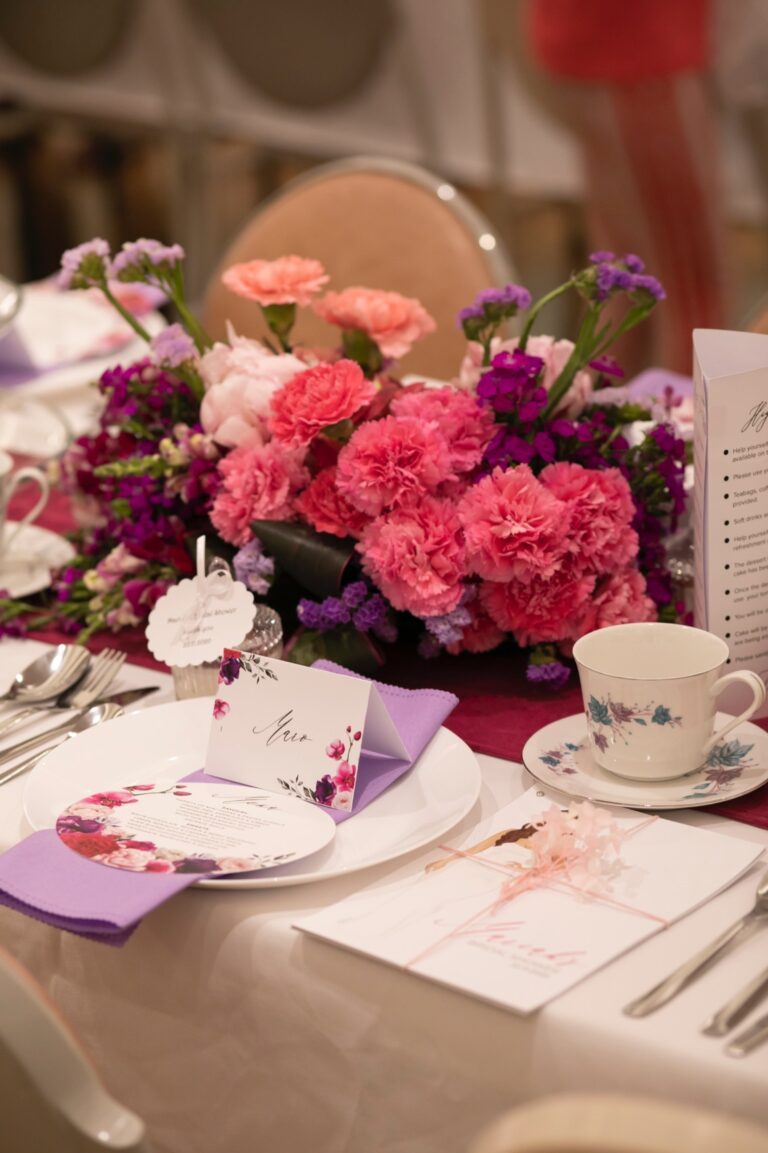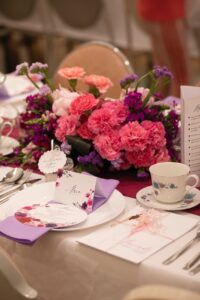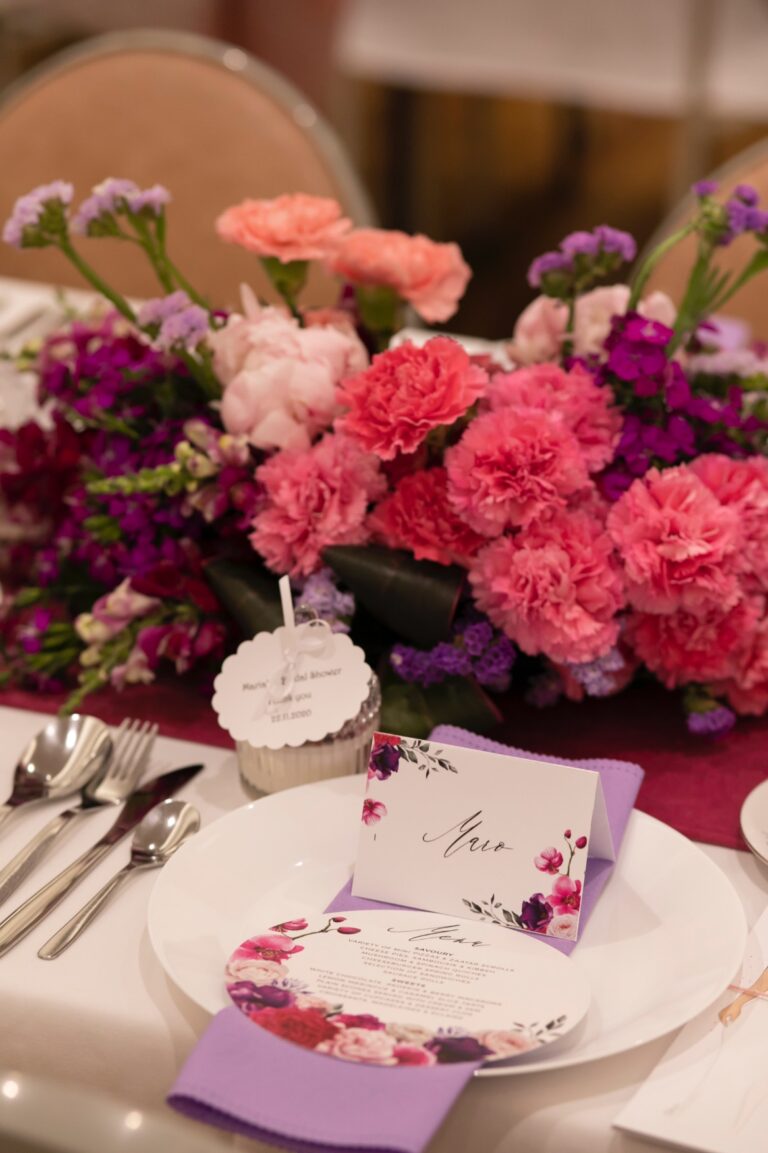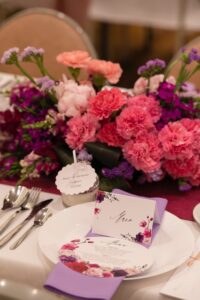 The florals also carried through to the cake and stands.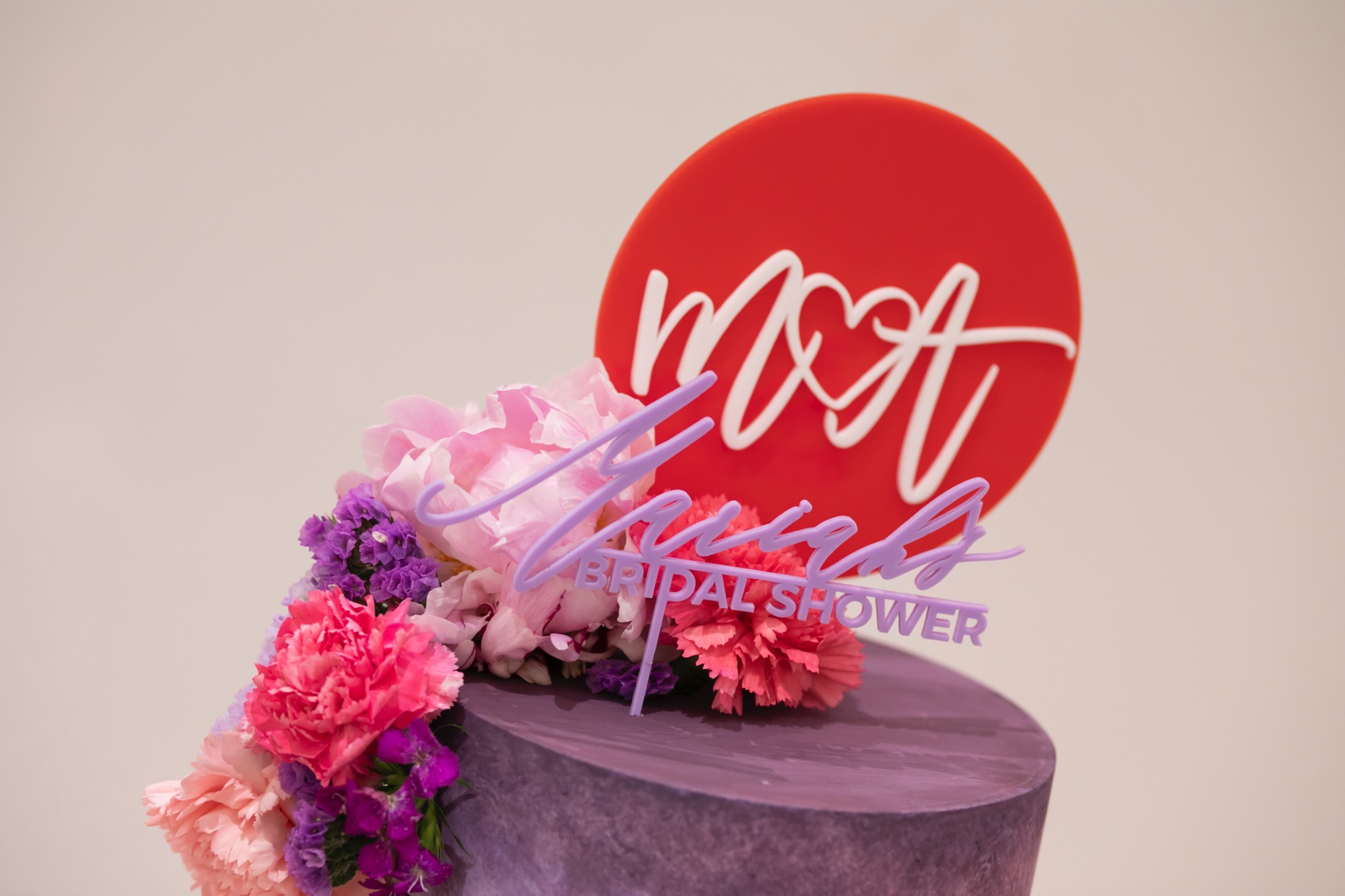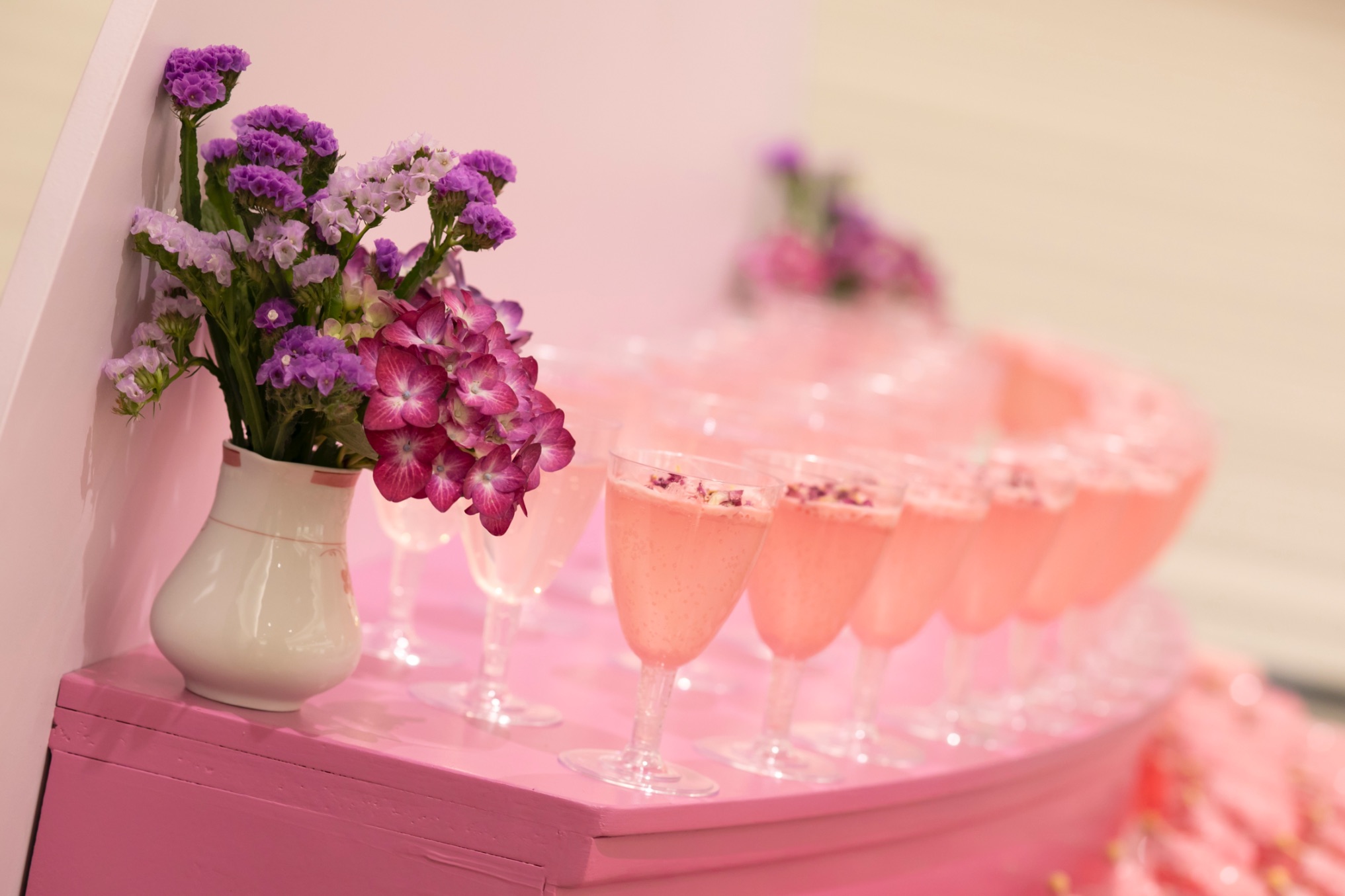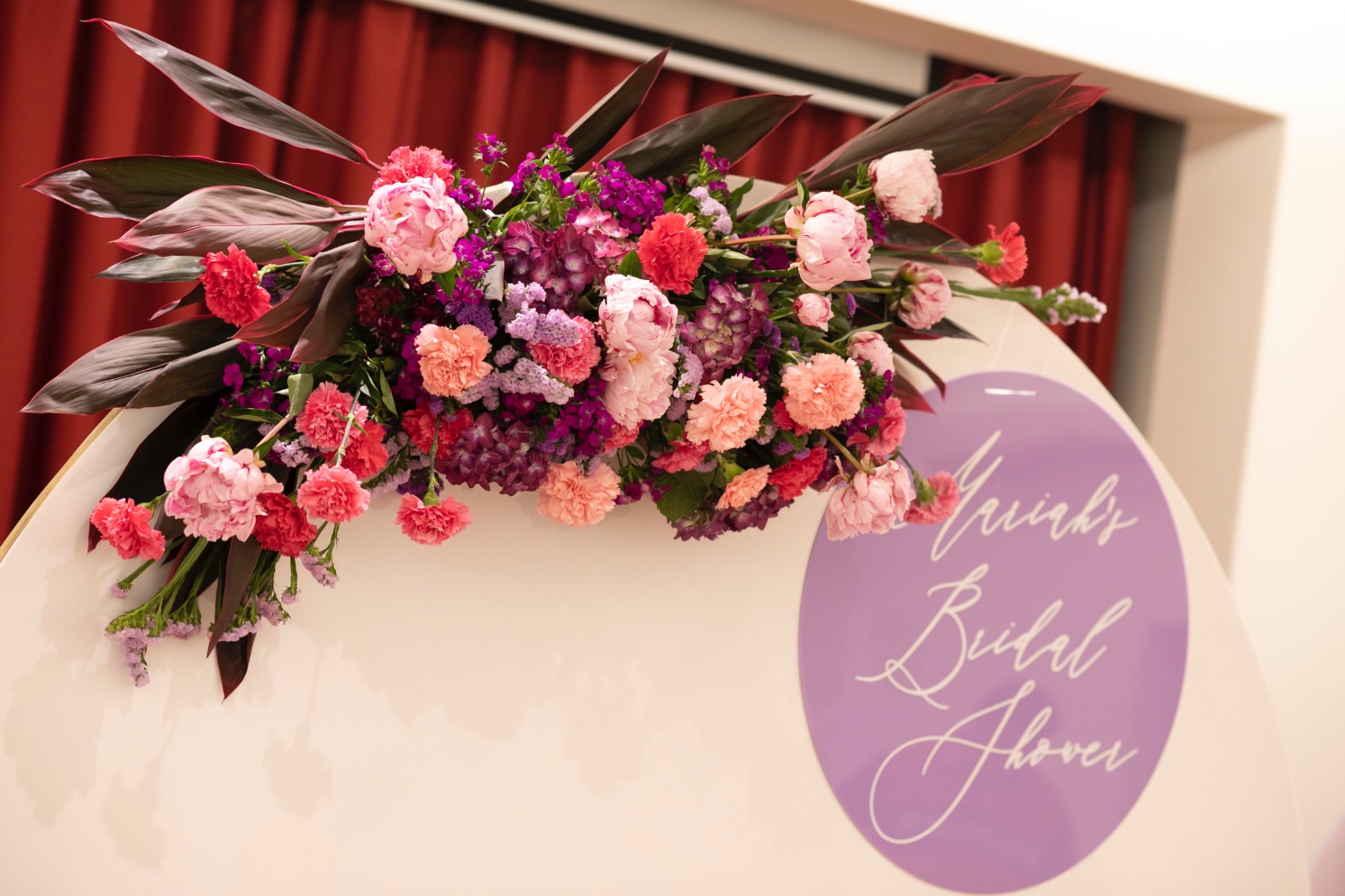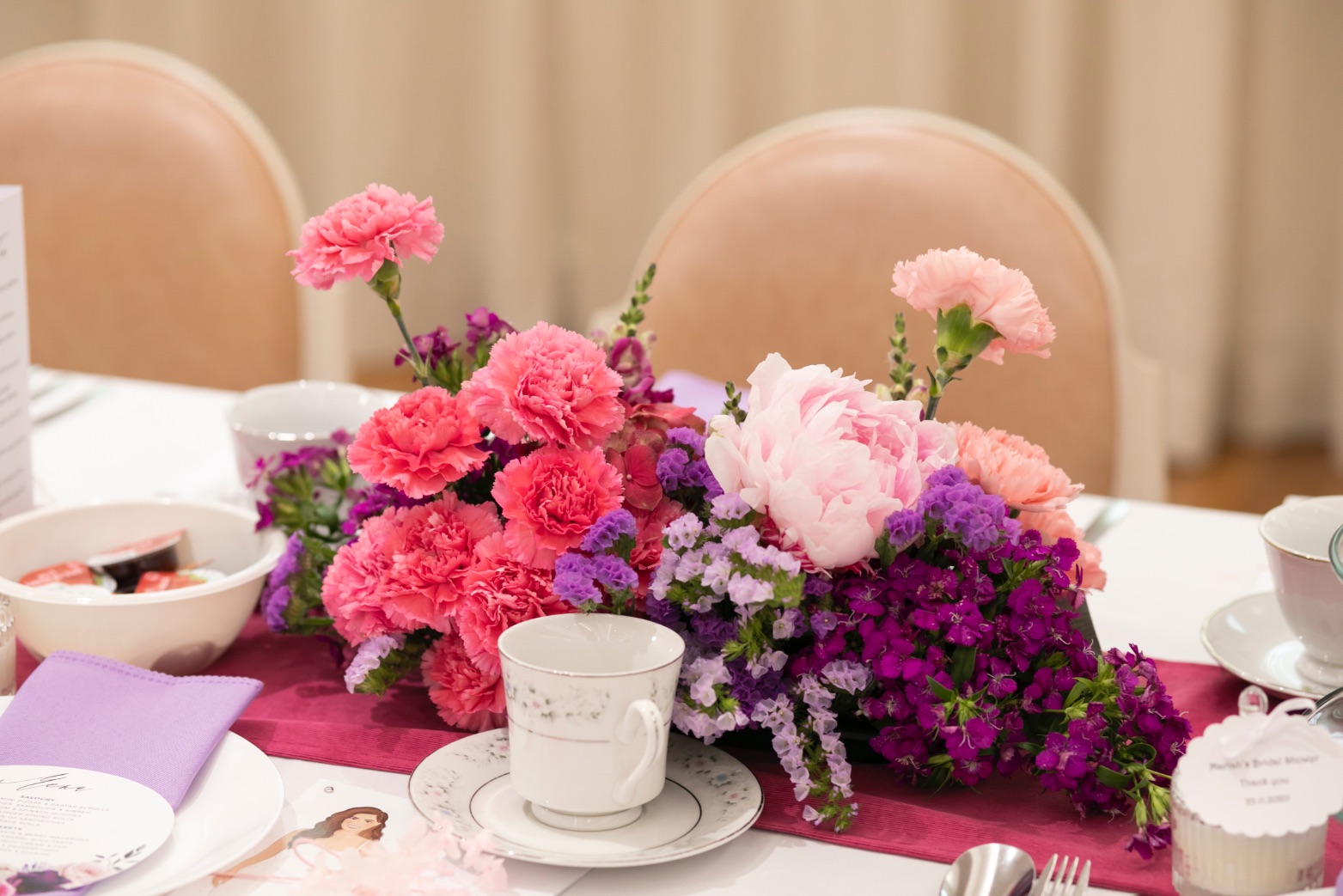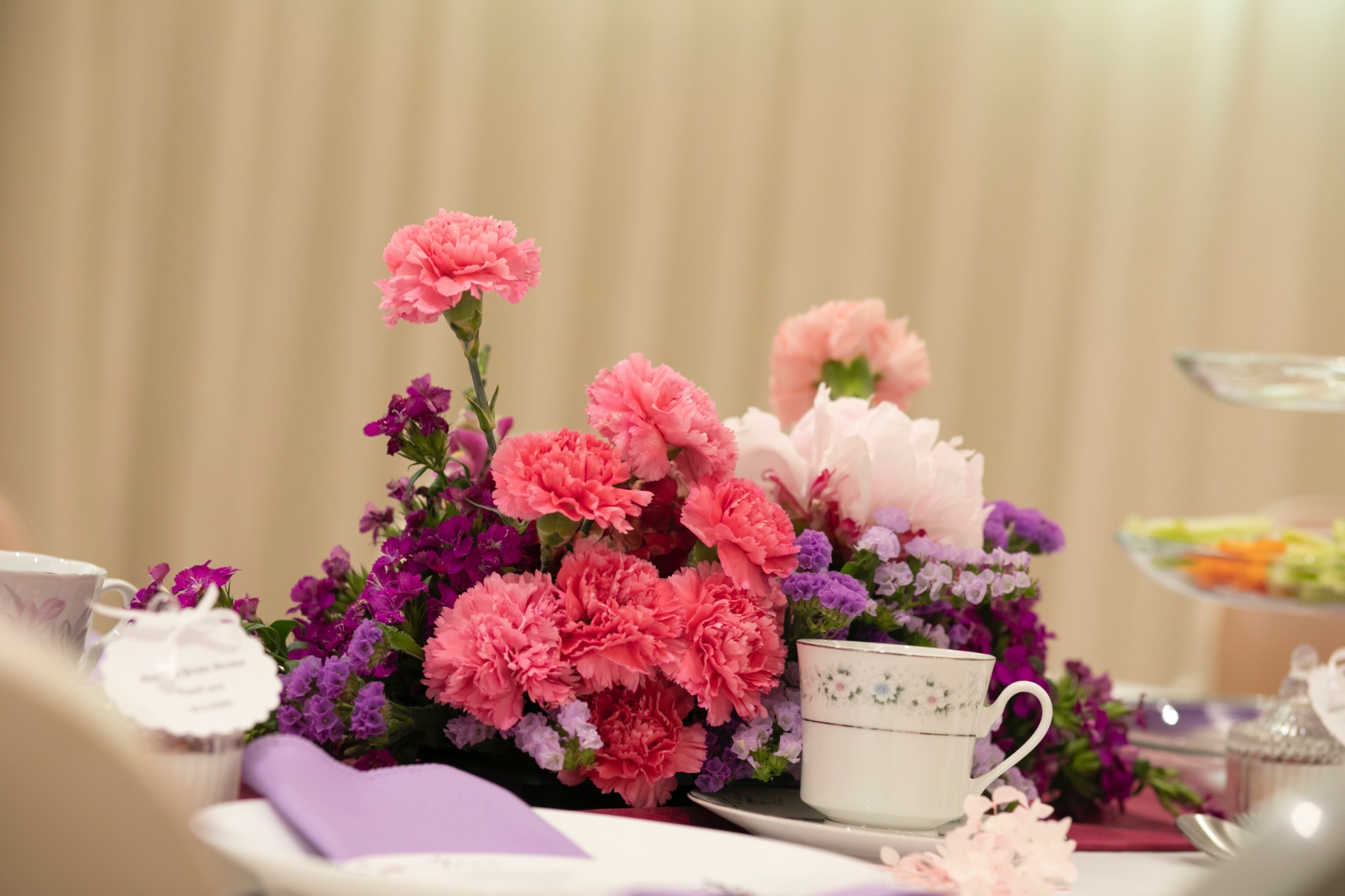 Drinks
The bridesmaids did an amazing job creating stunning colour matched drink selections to display on our custom drink stand! The signature selections included; lychee martini, pink mimosa and purple haze.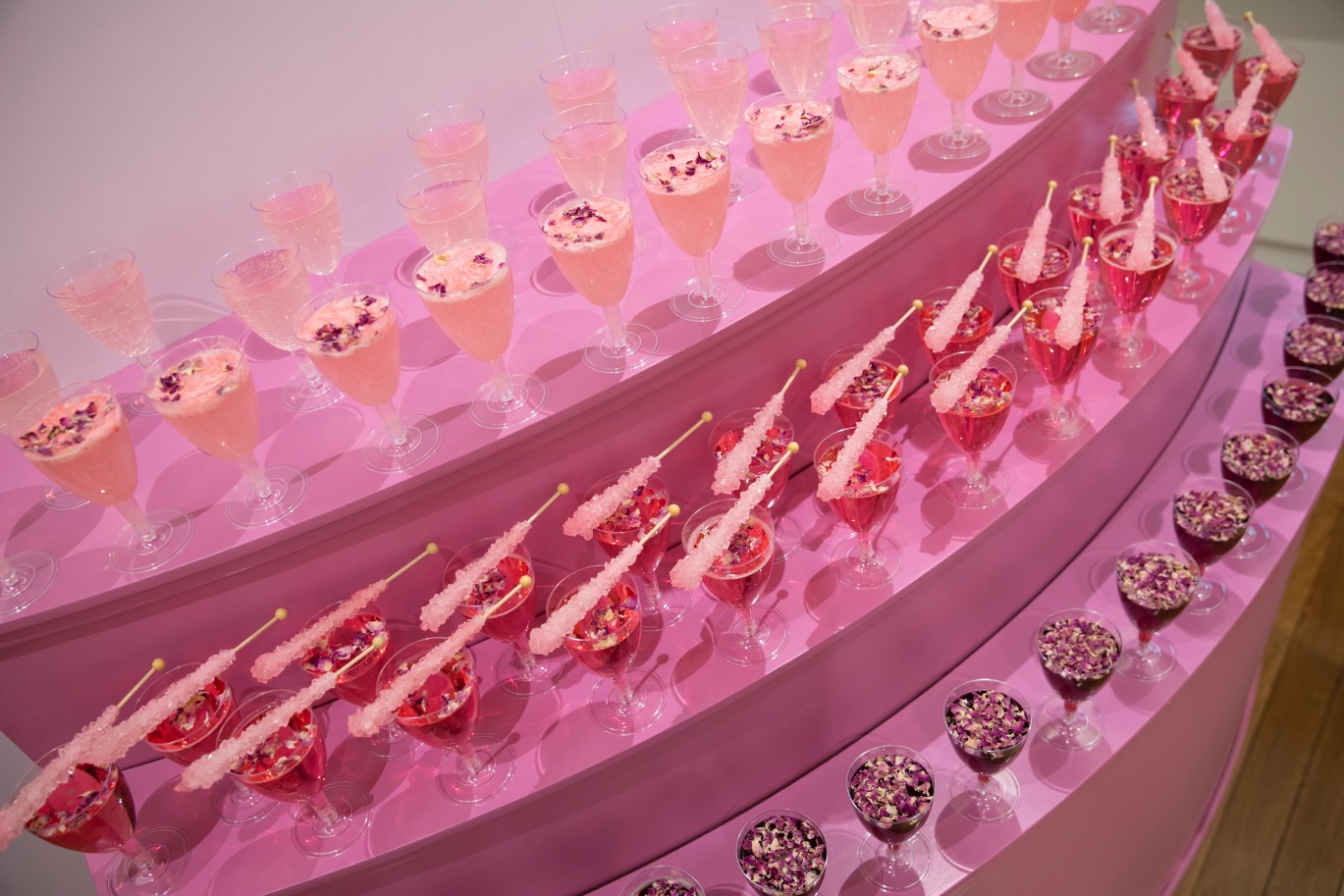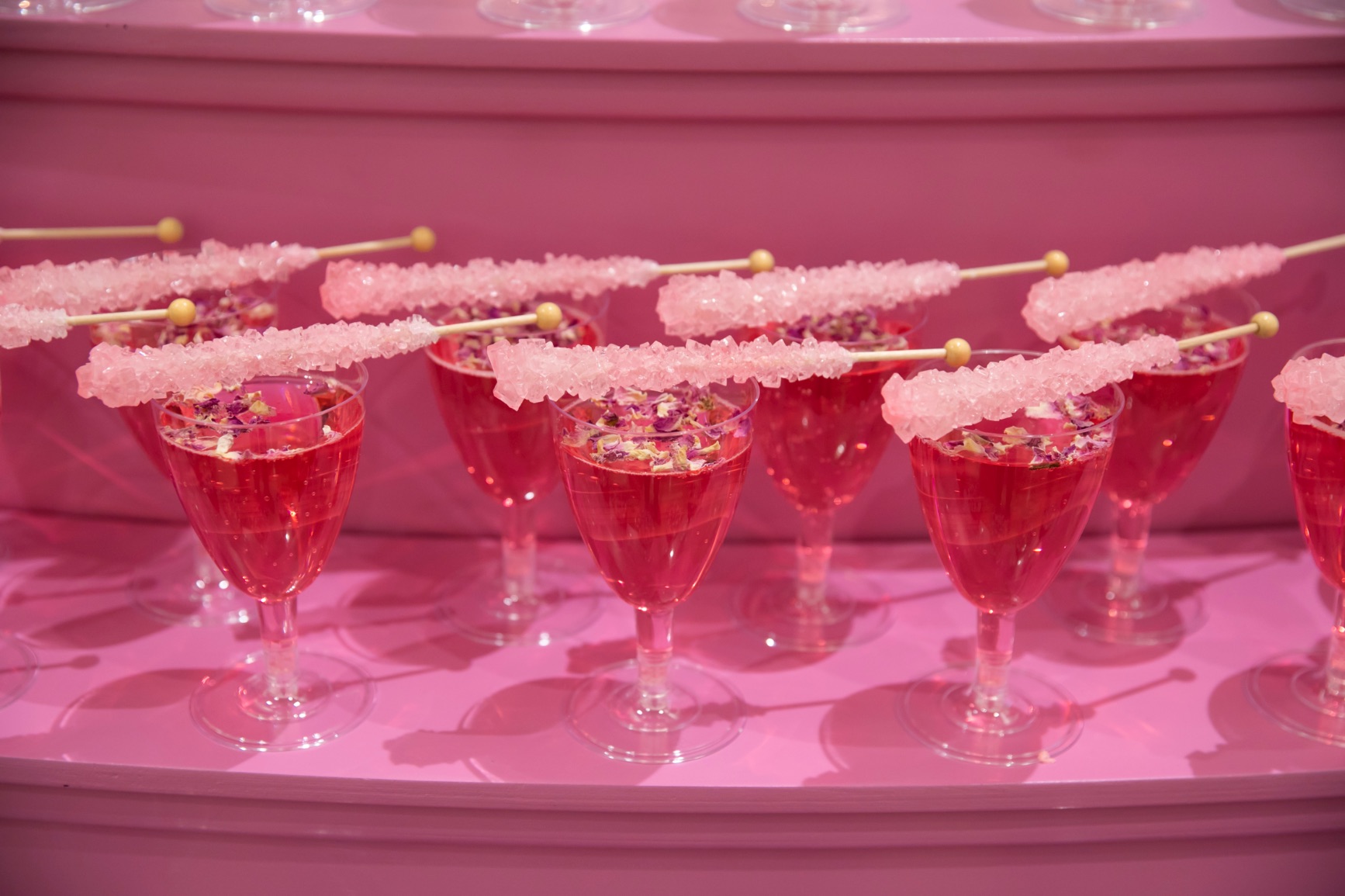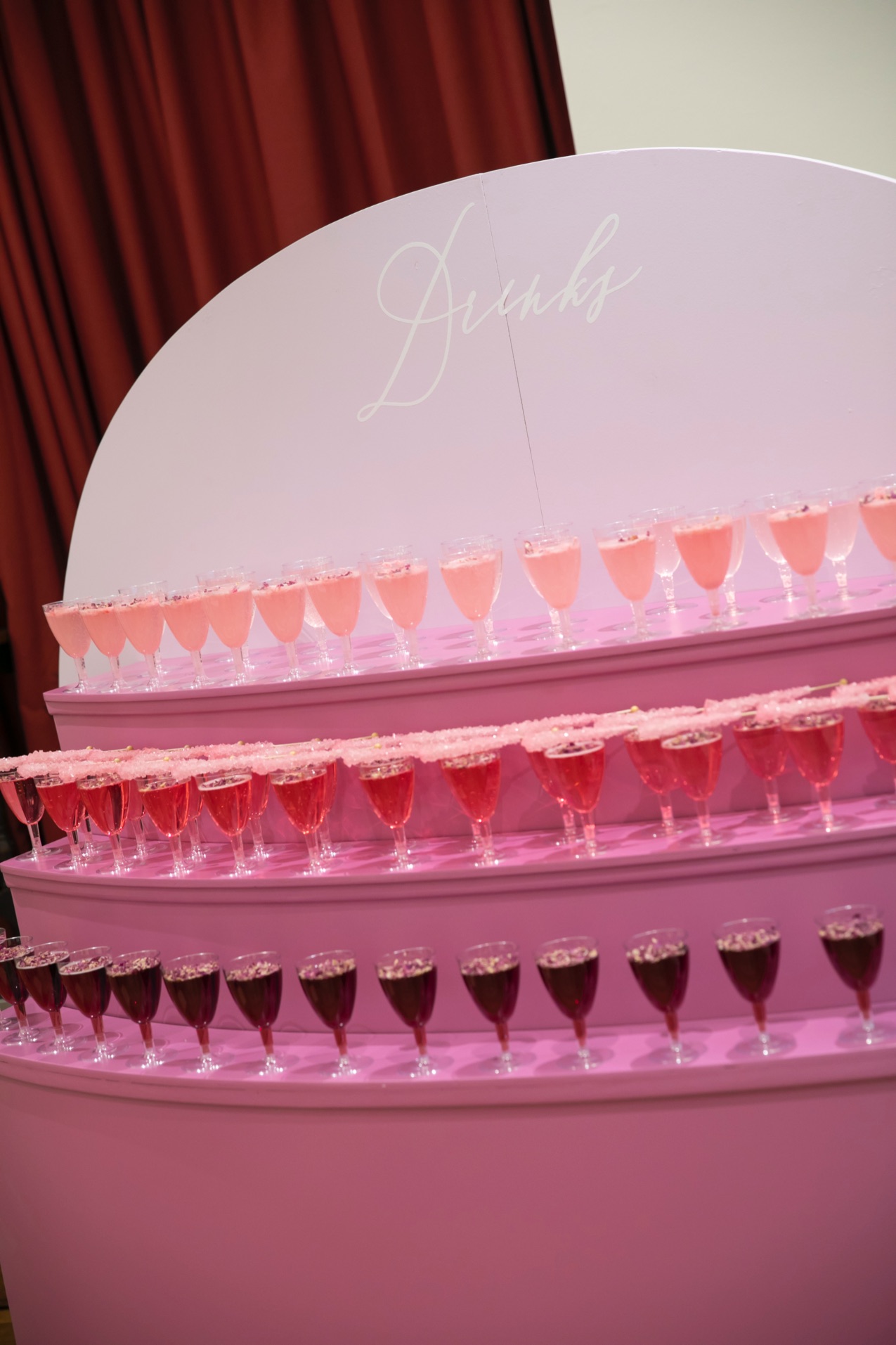 Games
Once again, the bridesmaids did a stellar job with the games, which featured epic prizes, fake money, a custom game booklet and matching pen, and lots of laughs.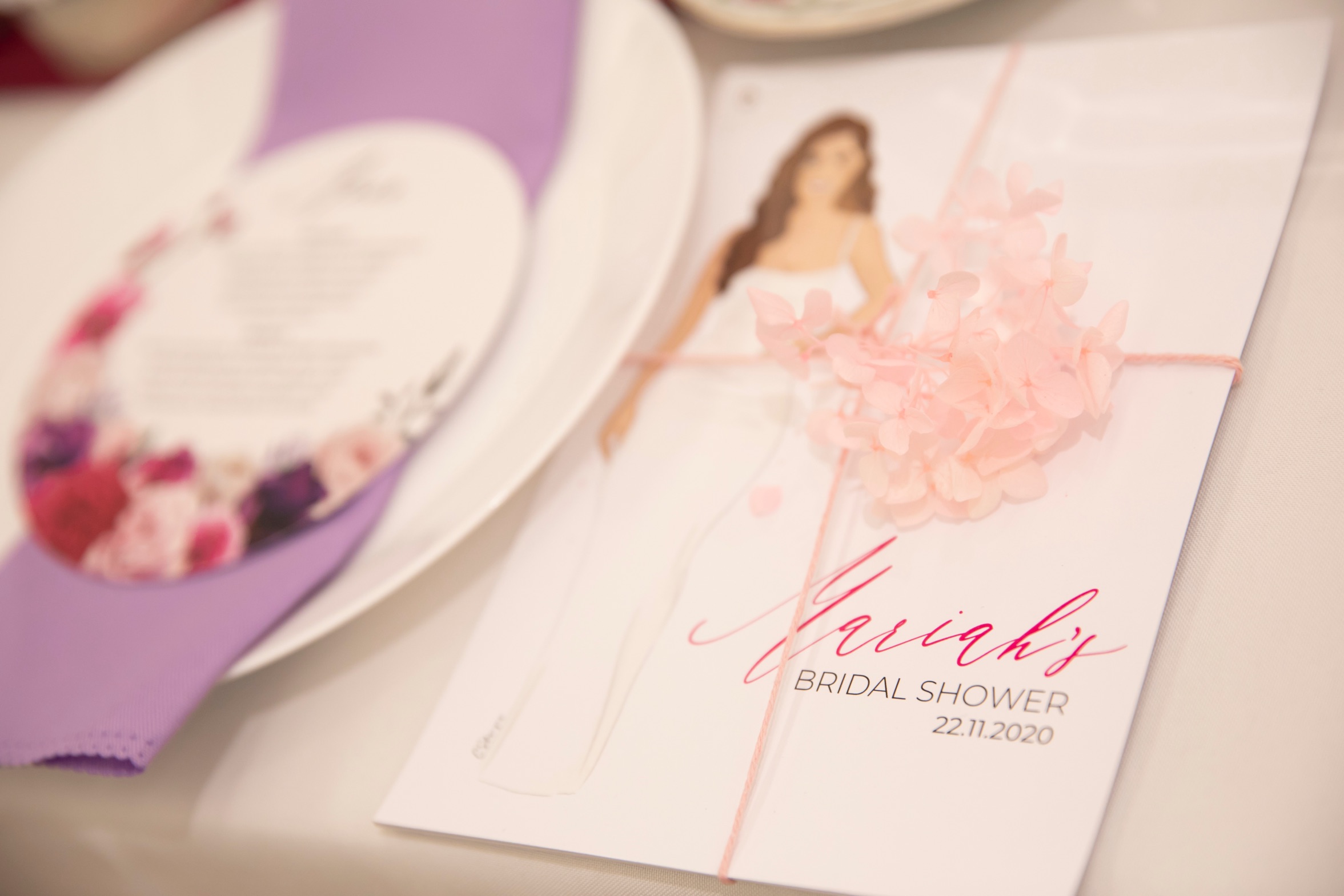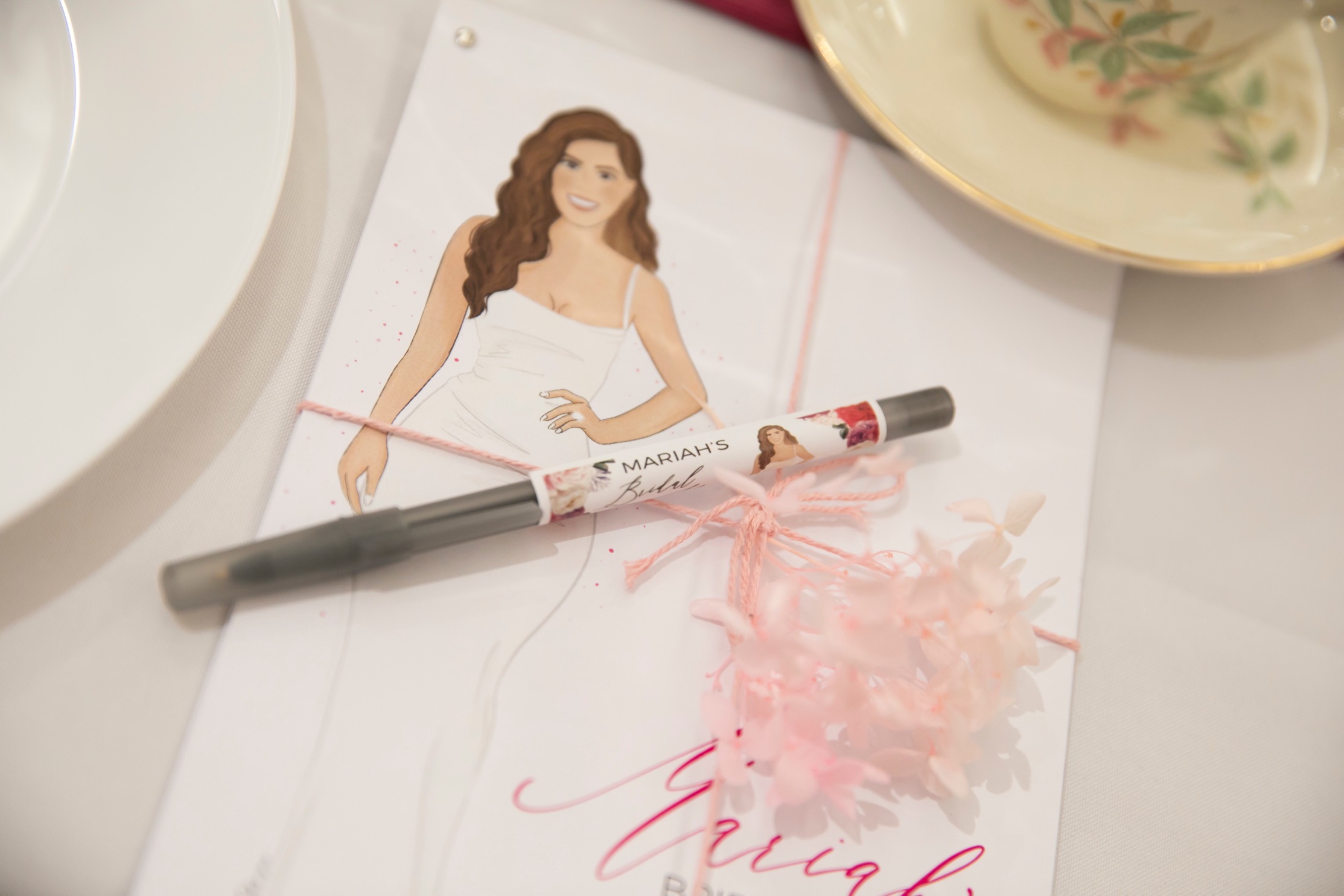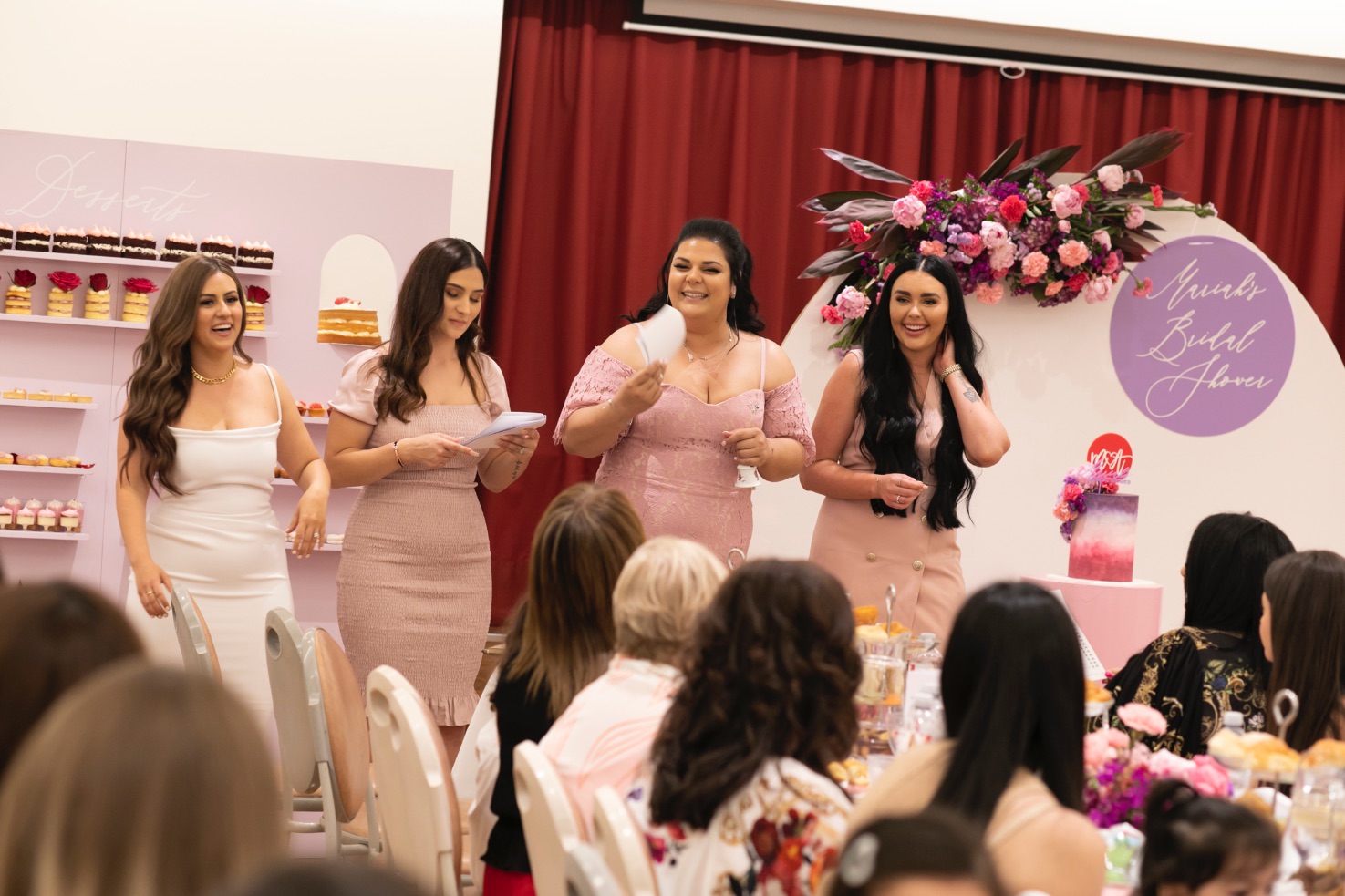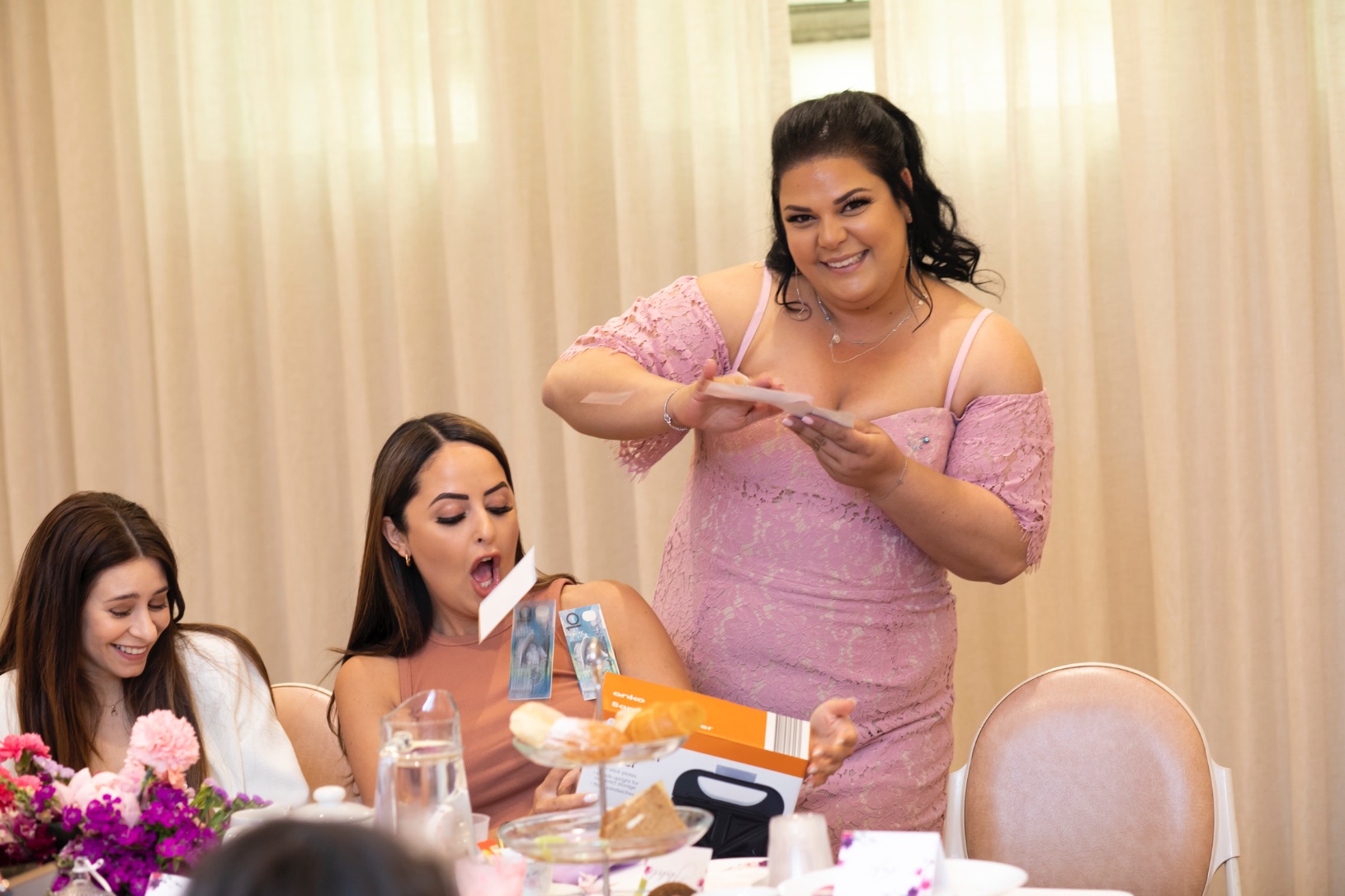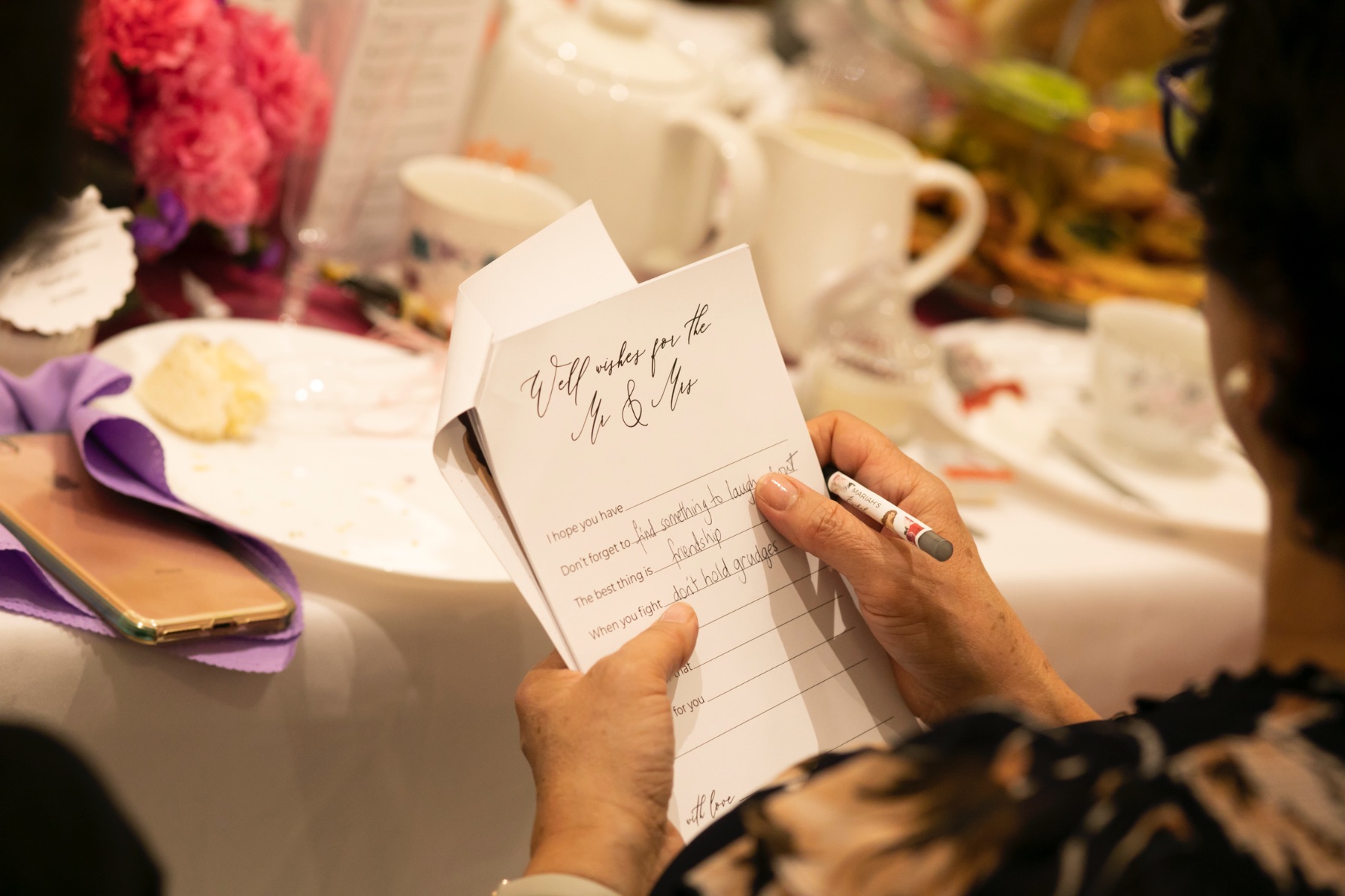 In addition to the games, guests were also entertained by @christinastamosdesigns, who drew fashion illustrations for everyone.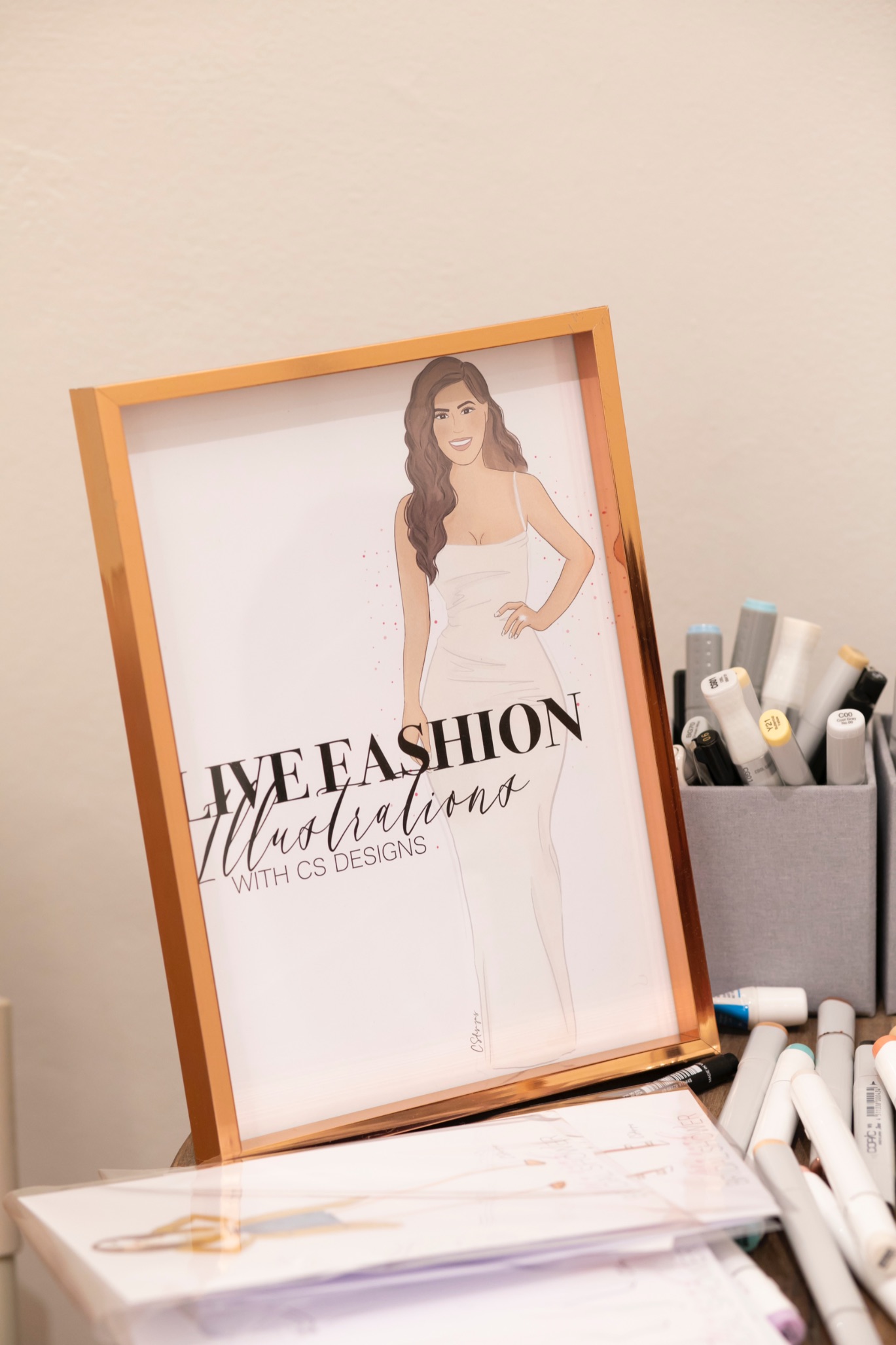 COVID Safety
There were several additions made to ensure COVID safety was applied. Of course, there was plenty of obligatory sanitiser!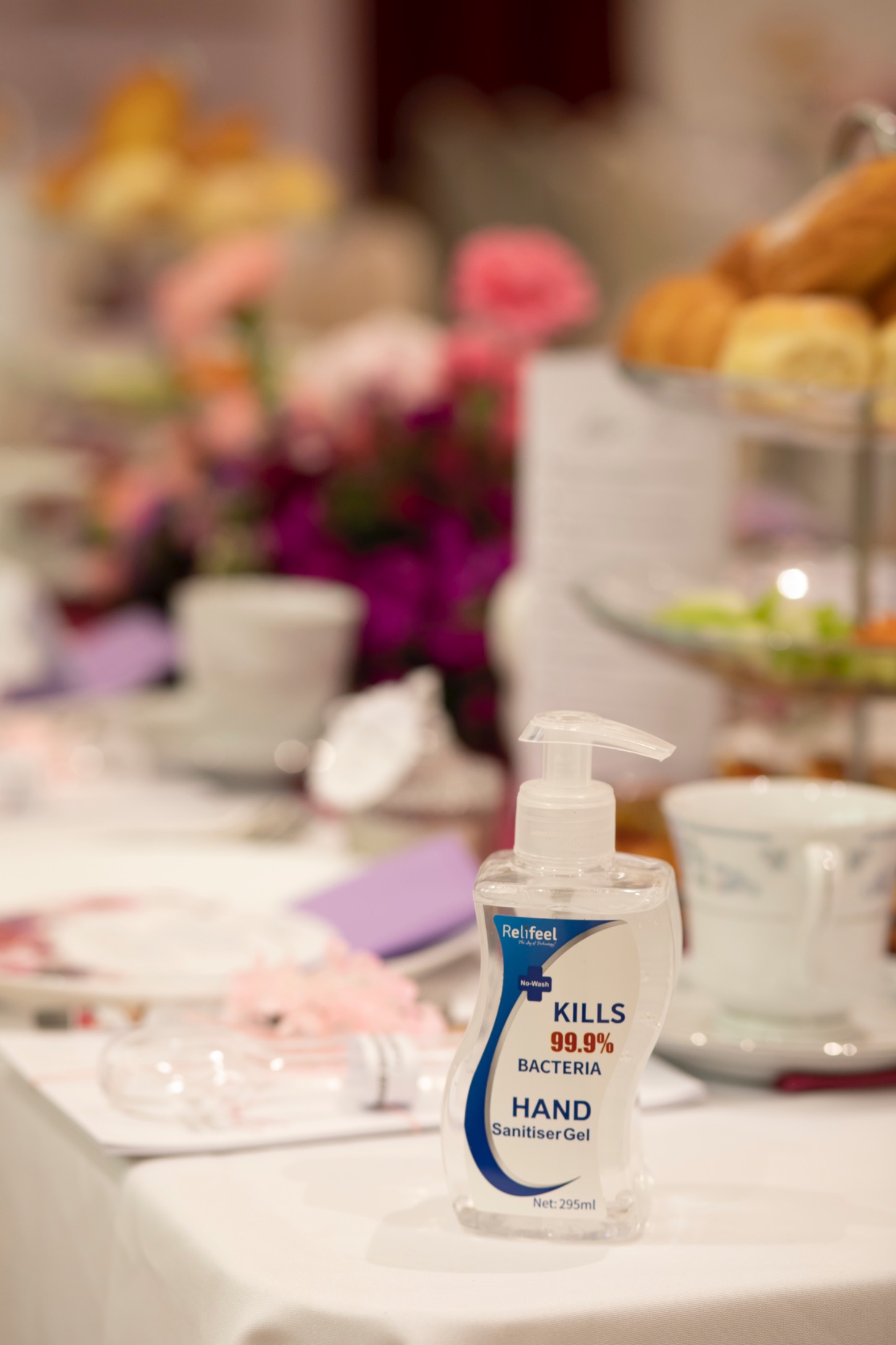 We also included individual tongs for every guest, to ensure minimal contamination on the stands. A standing card explained to the guests how they would be receiving their meals and drinks. Always a good idea to make your guests feel at ease!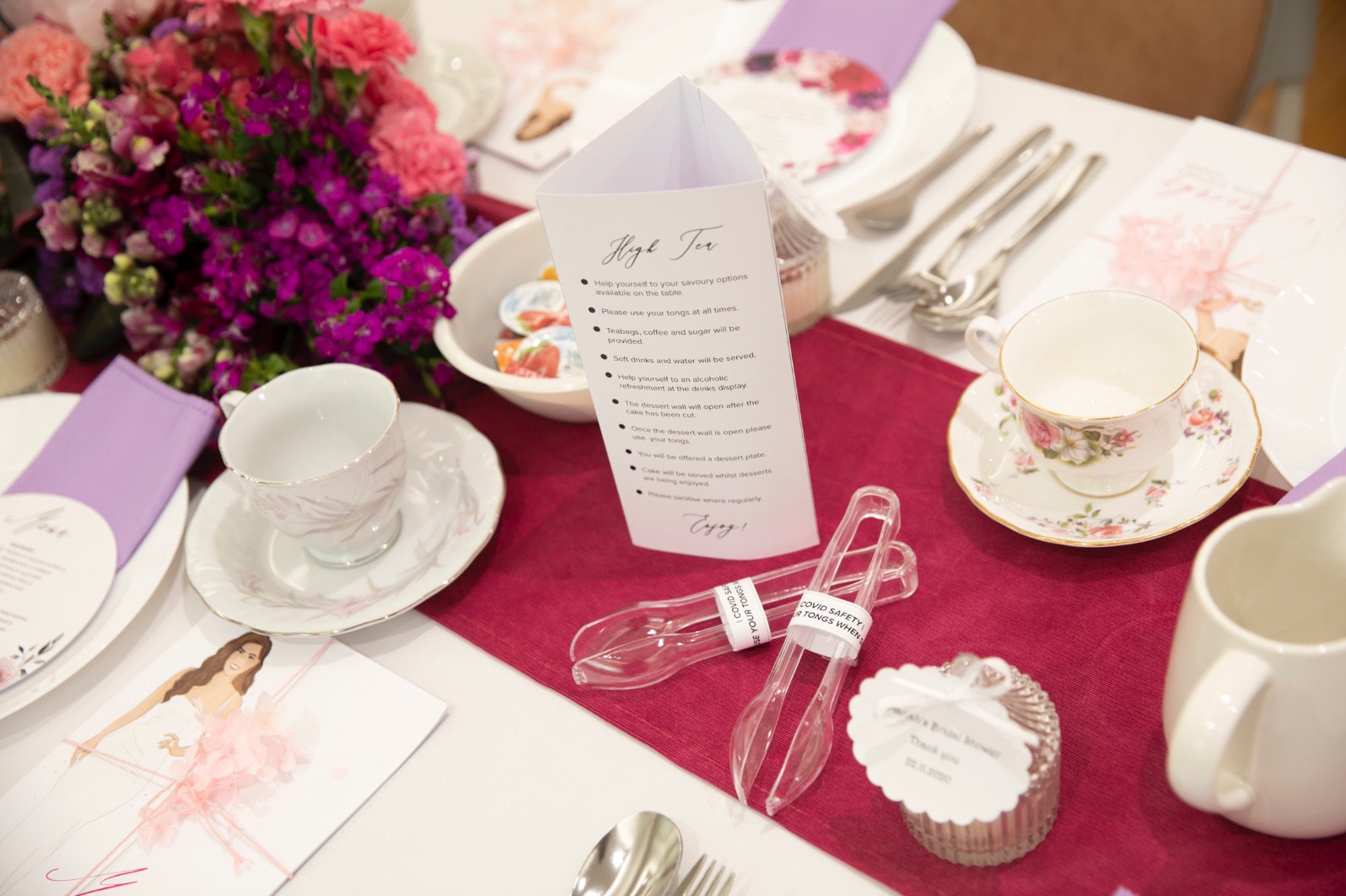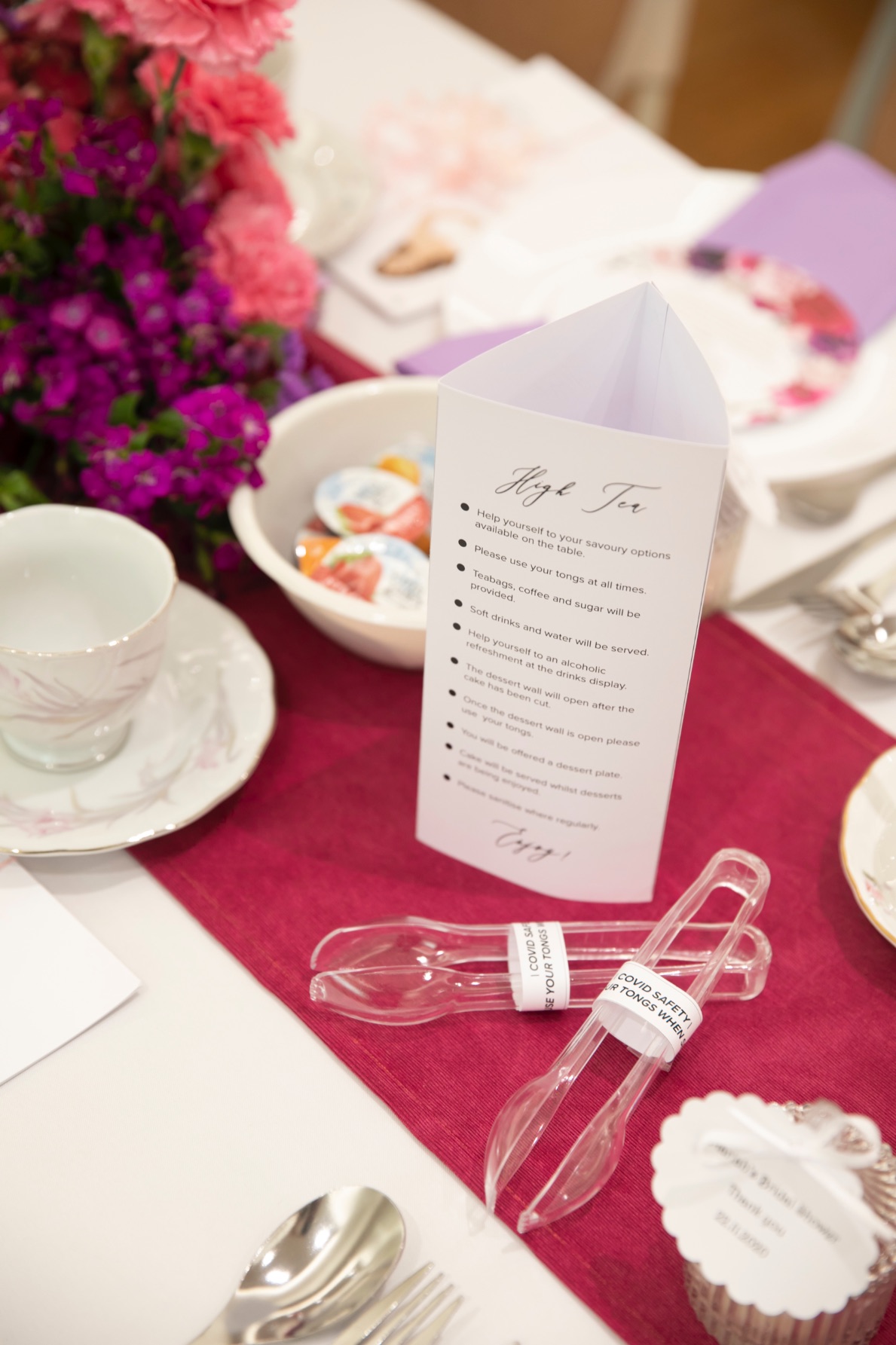 Kids' Table
The kids' table was a low table with benches and a colour-in tablecloth featuring a high tea theme. Each child received their food in a personalised box to keep it all Covid safe. They also had cute high tea paper cups and napkins from @favorlaneparty! The cups were in the shape of a teacup!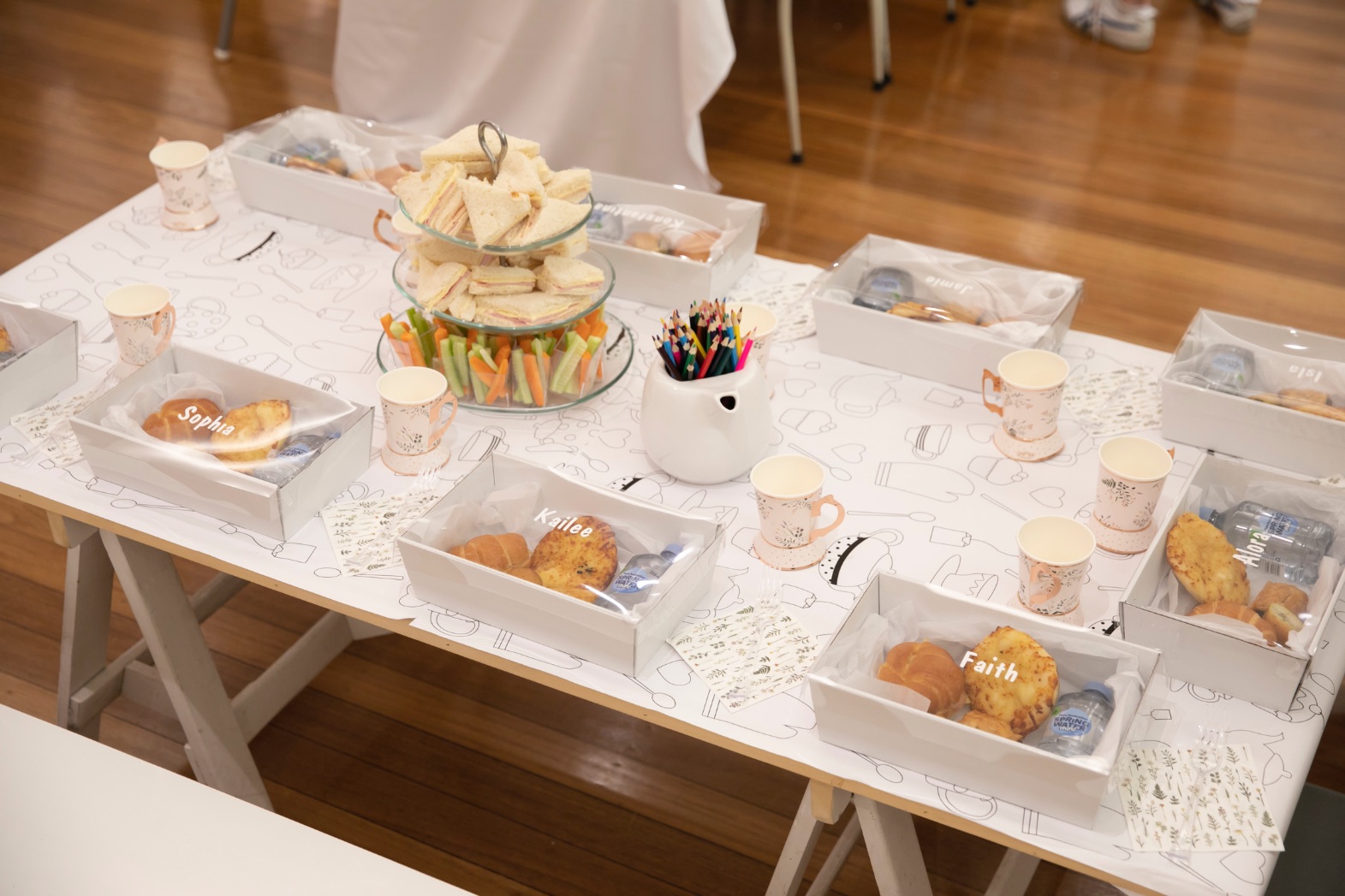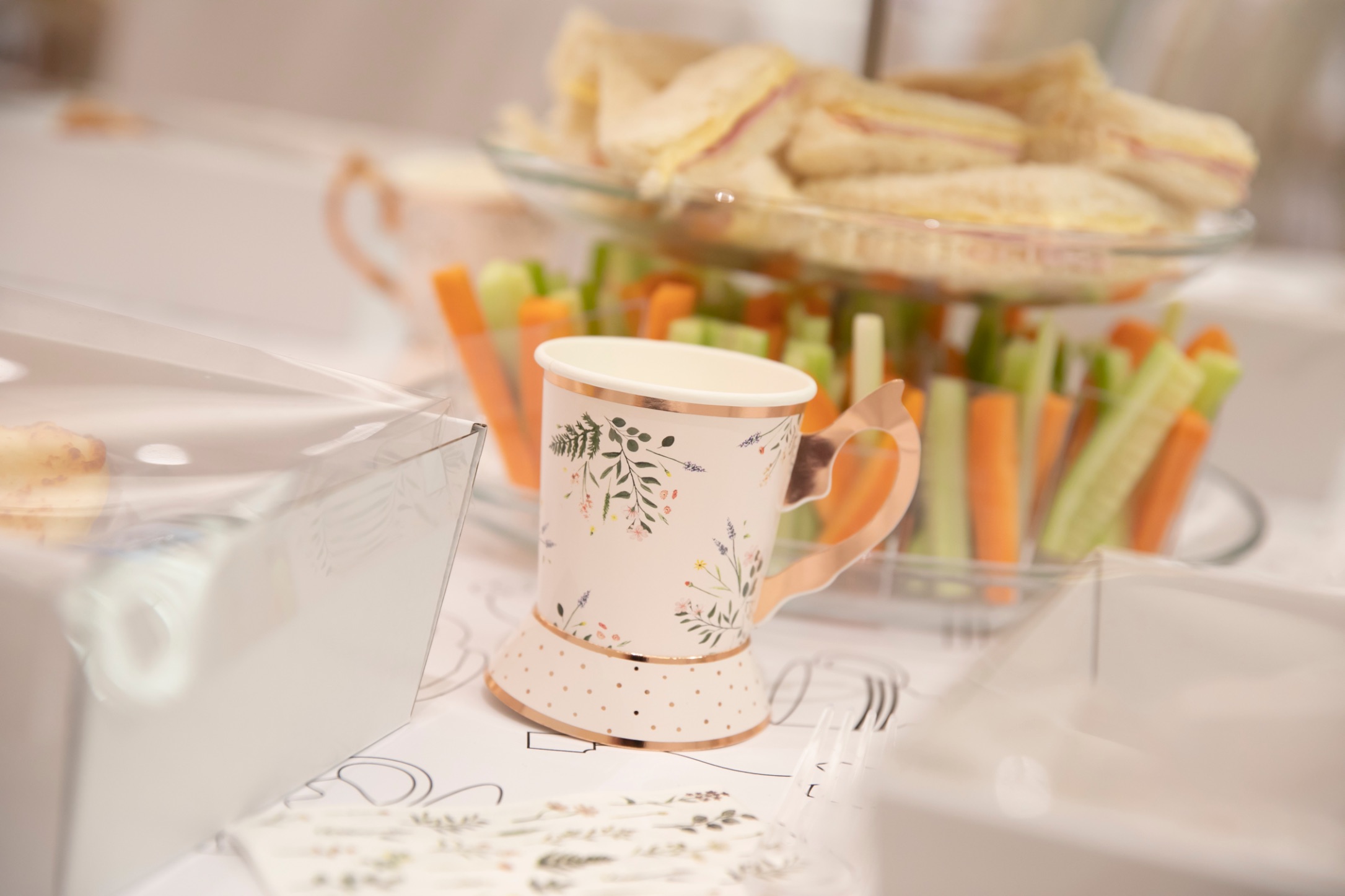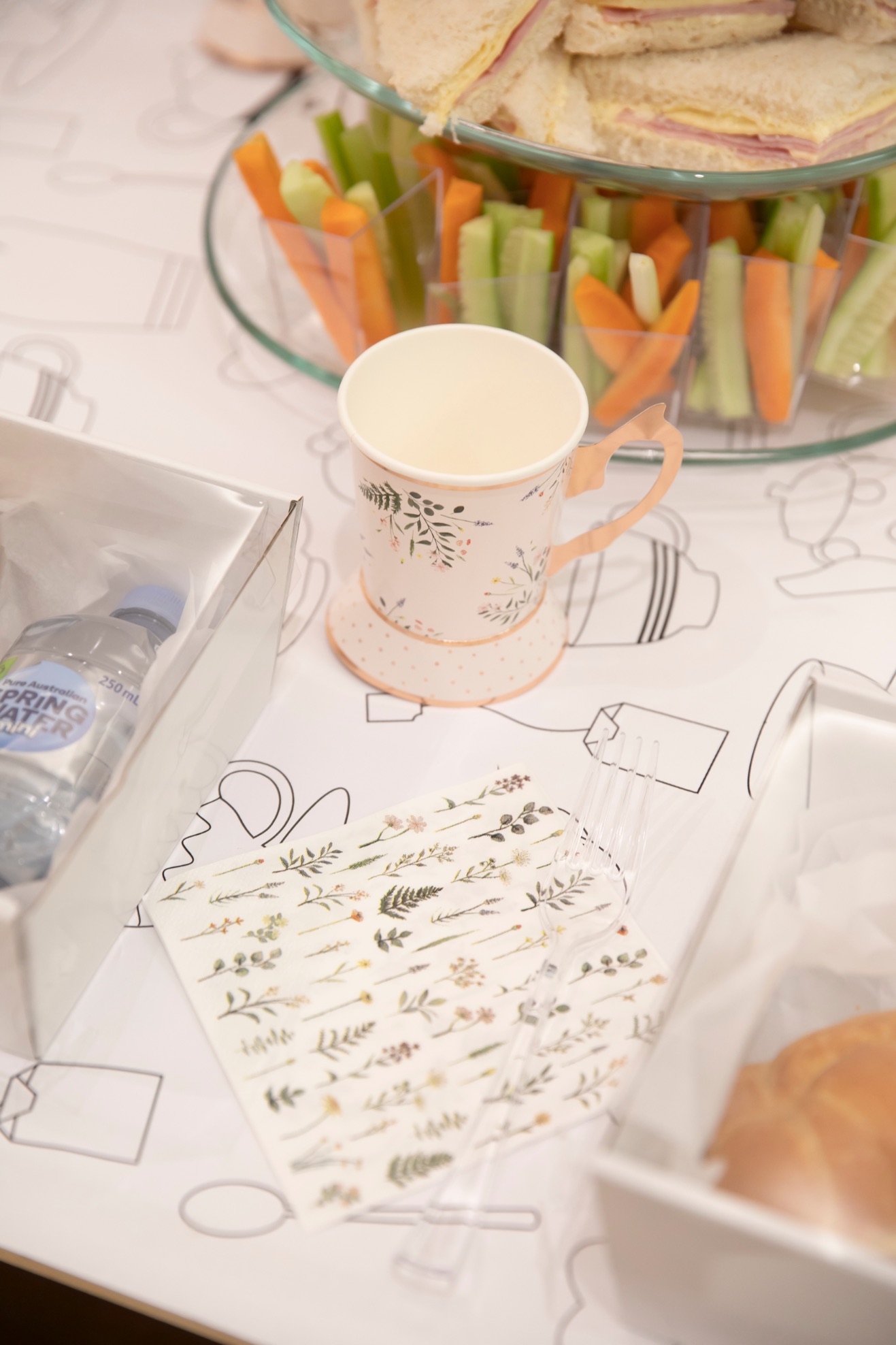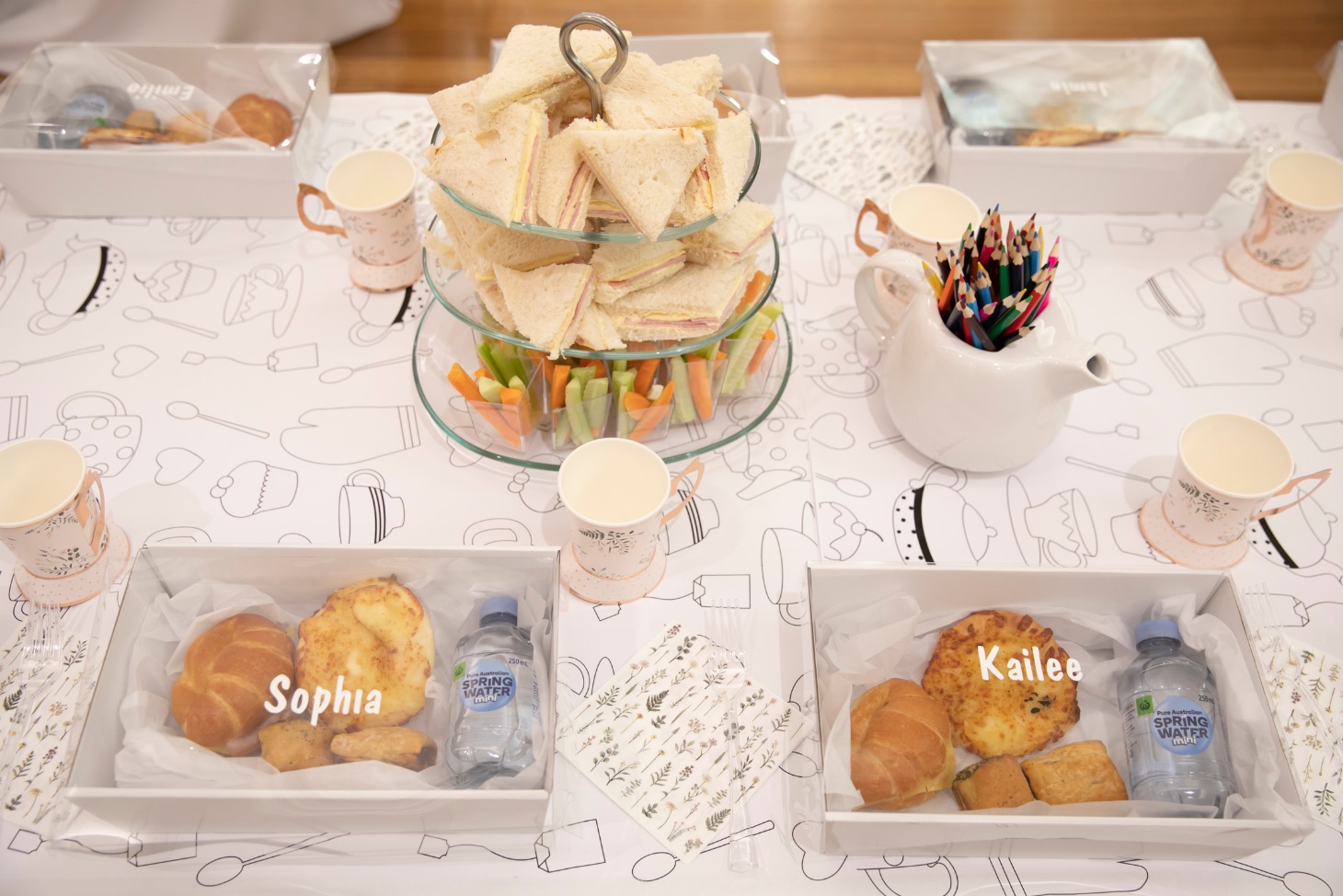 We customised the boxes with our Cricut Joy, using white smart vinyl.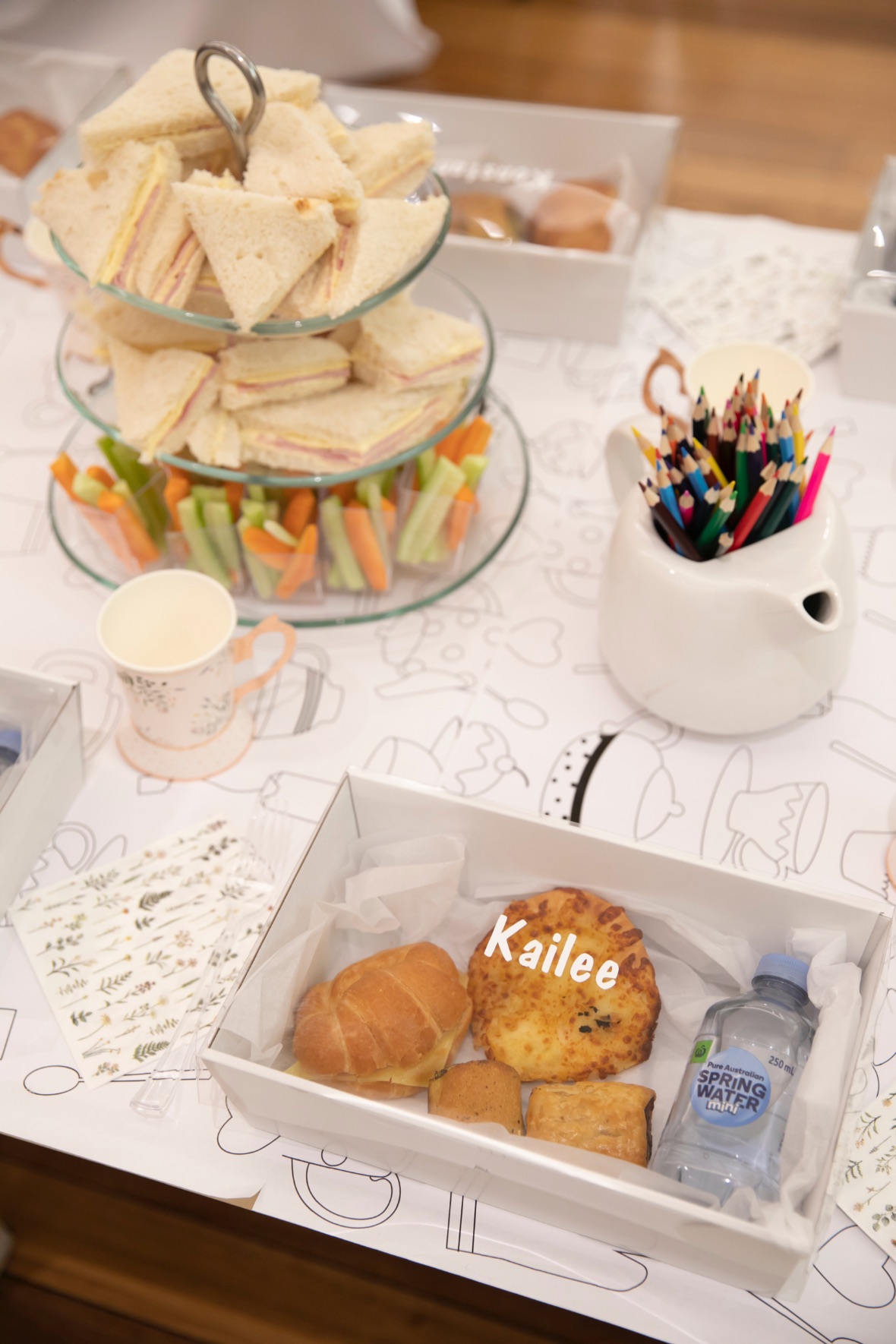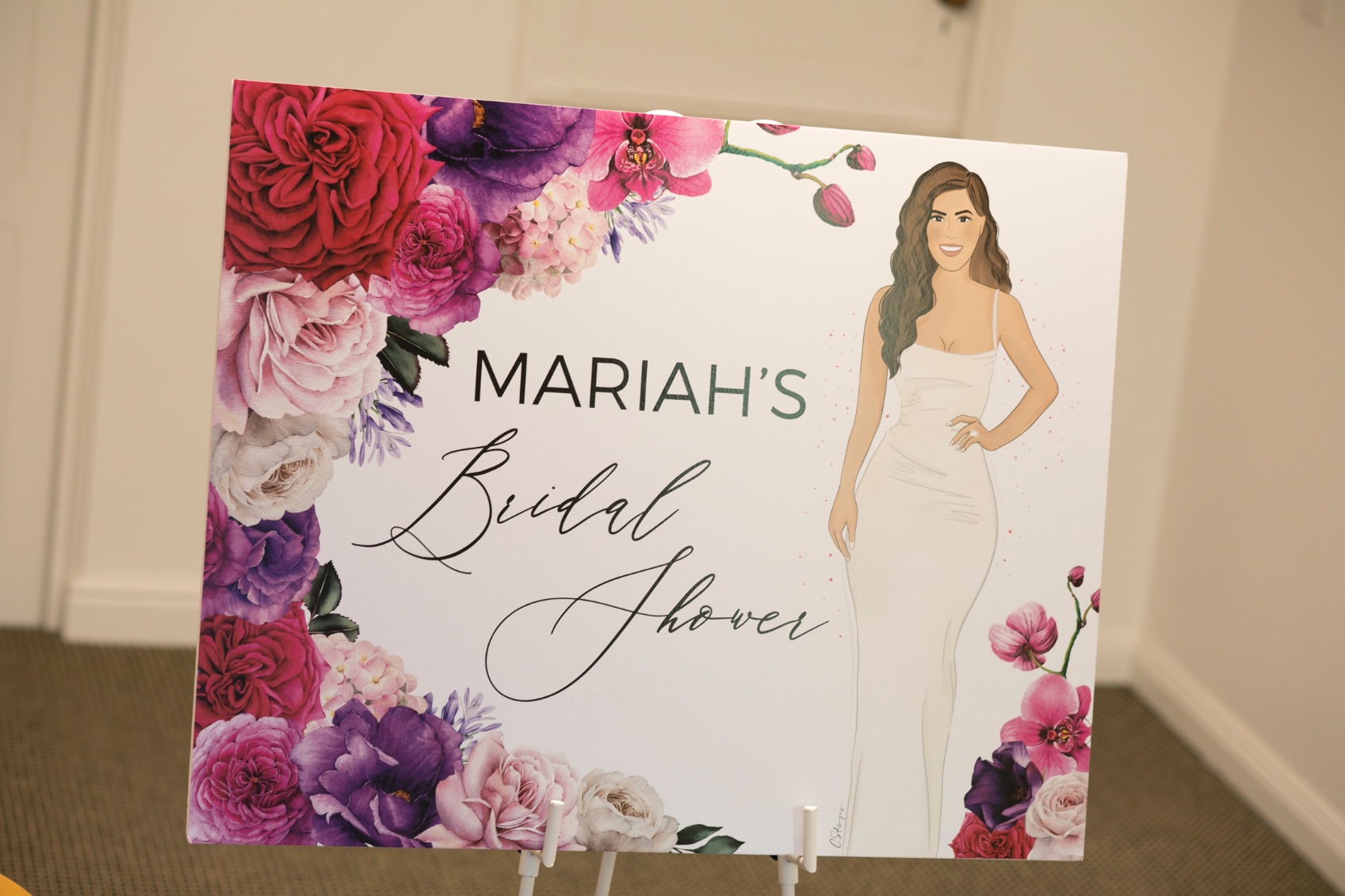 After all the fun and games, the groom-to-be showed up to help cut the cake! He also surprised the bride with a gorgeous bouquet of flowers.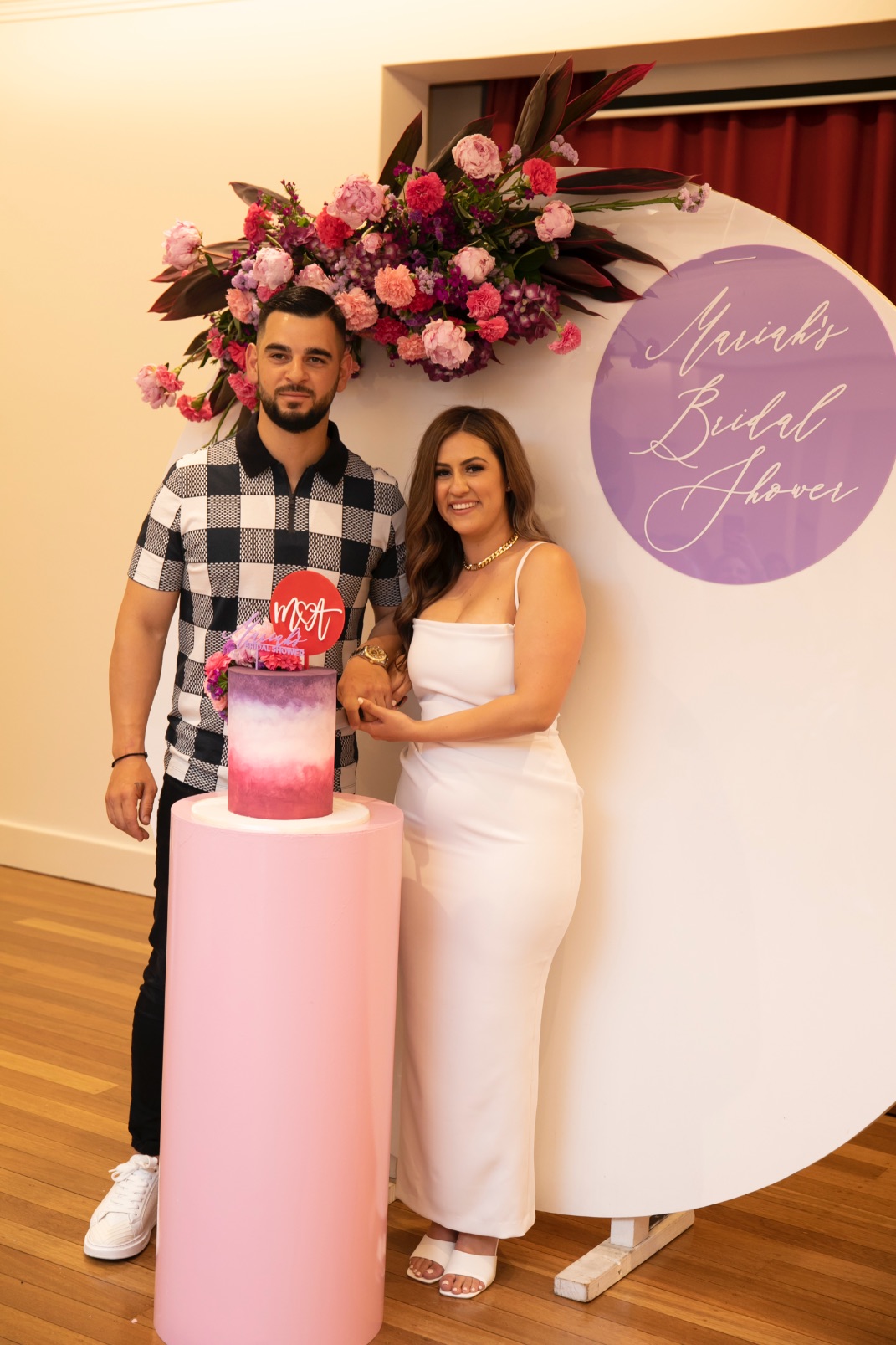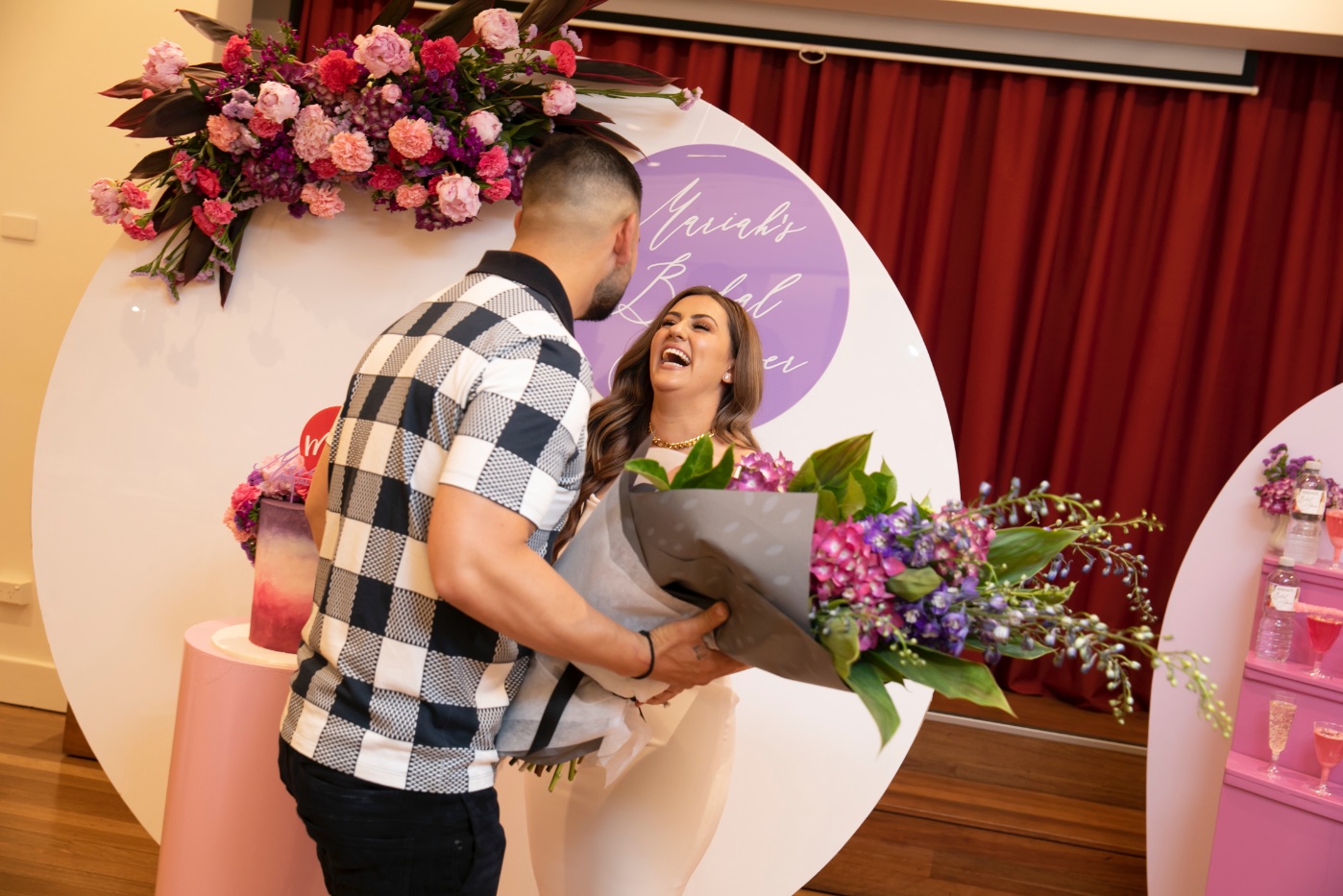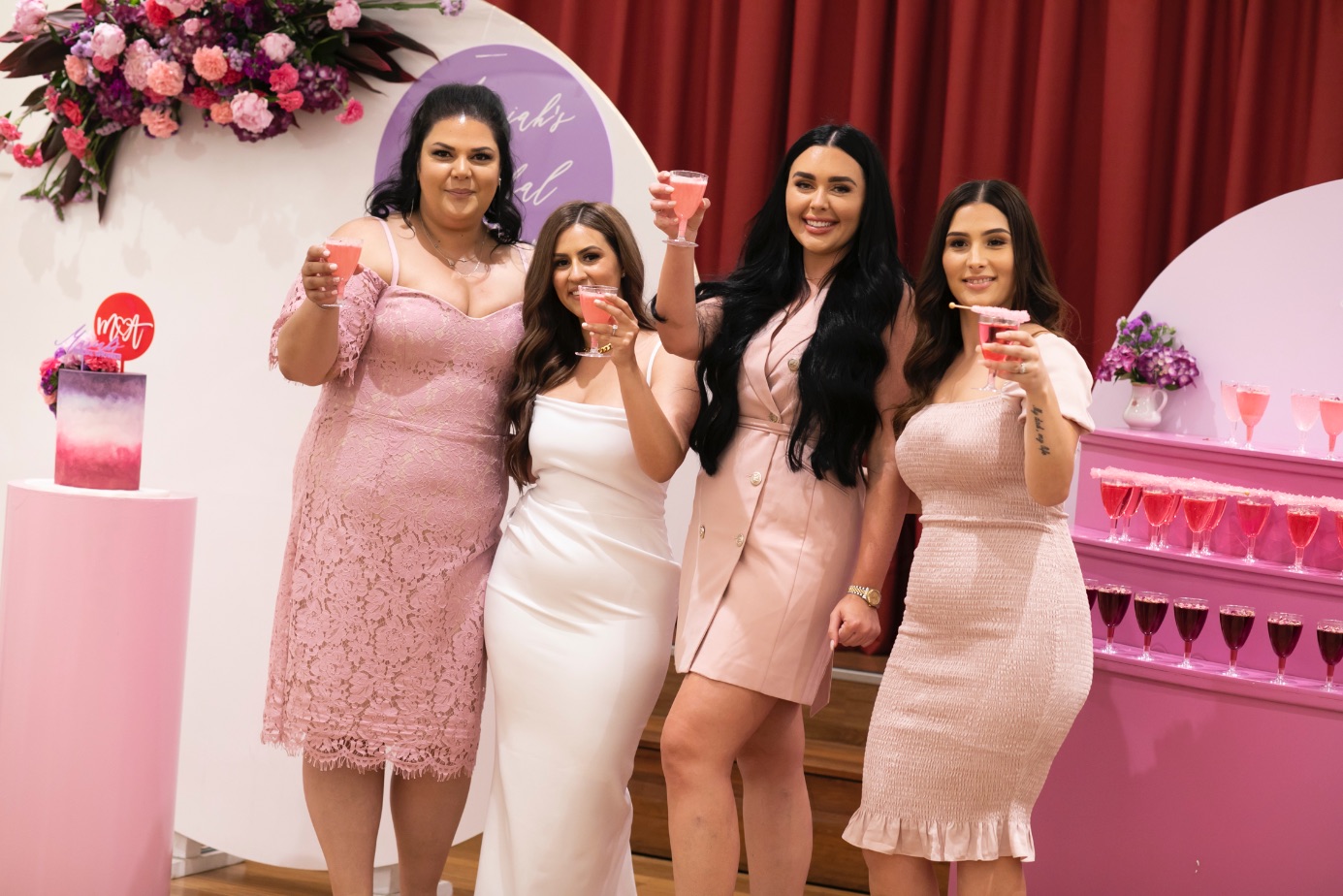 Vendor Credits
Styling and coordination | @confettifair
Photography | @bedfordphotography
Cake | @sassysprinklescakery
White round backdrop and pink plinth | @prop_my_party
Acrylic sign and cake toppers | @studiot55
Dessert cups, Eclairs, Macarons, Mini naked cakes, Tarts, Cupcakes |
@cupcamyia
Scones, meringues, mini red velvet cakes, Victoria sponge cakes, Strawberry tarts and Madeleines | @blueribbonminis @blueribboncakes
Vinyl signs | @themanhattancollective
Invites, Welcome sign and menus (design and printing) | @lamourweddingandevents
Florals | @petalandfern
Kids teacups and napkins | @favorlaneparty
Venue | 
@stgeorgerosebay
Plates, cutlery, teapots, water jugs, milk pots and three-tiered stands |
@ikea_australia
Sandwiches | @sweetmariescafe
Dessert wall and Drinks stand | 
@benchandtable
Donut Holes | @donutking_au
Bride to Be Makeup | @amyhanneman_makeupartist
Bride to be Hair | Mel – Sino Hairdressing
@hairbymlh
Bride to be Dress | Leni Design
@lenidesignsydney
Candle Favours | MJ Dedicate