A beautiful location, gorgeous styling, and a stunningly beautiful kids party! That is how I describe this magical unicorn party by Glamacamp Tent Events in Noosa. The colour scheme for the party was Cotton Candy Pink and Apricot, which look so good together! Lisa from Glamacamp Tent Events takes us through the details below.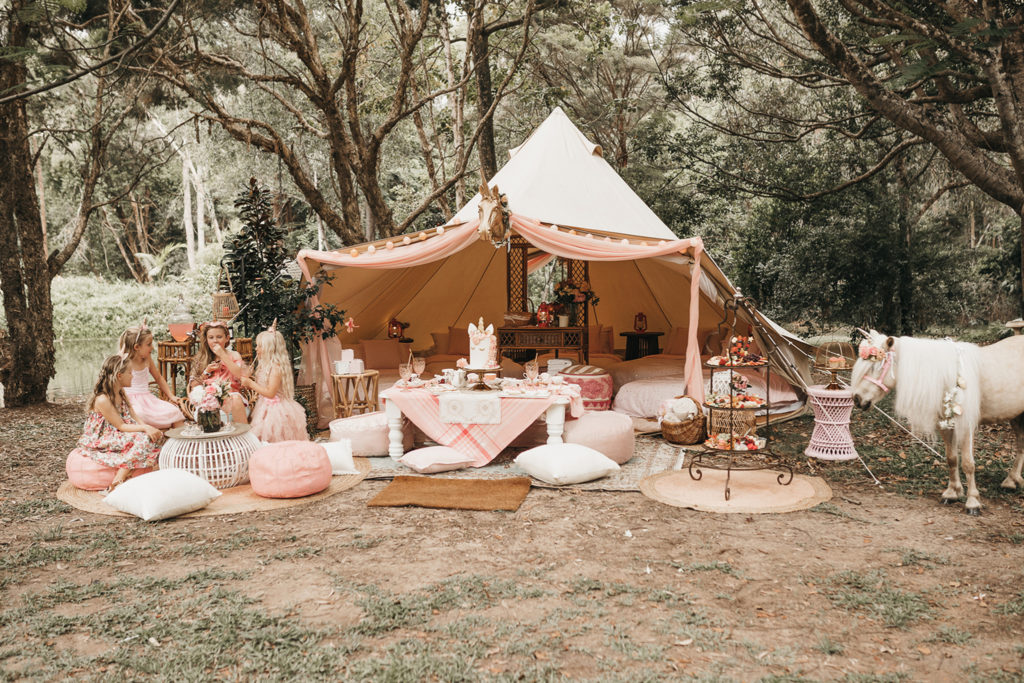 There's nothing quite as enchanting as a magical Unicorn Party!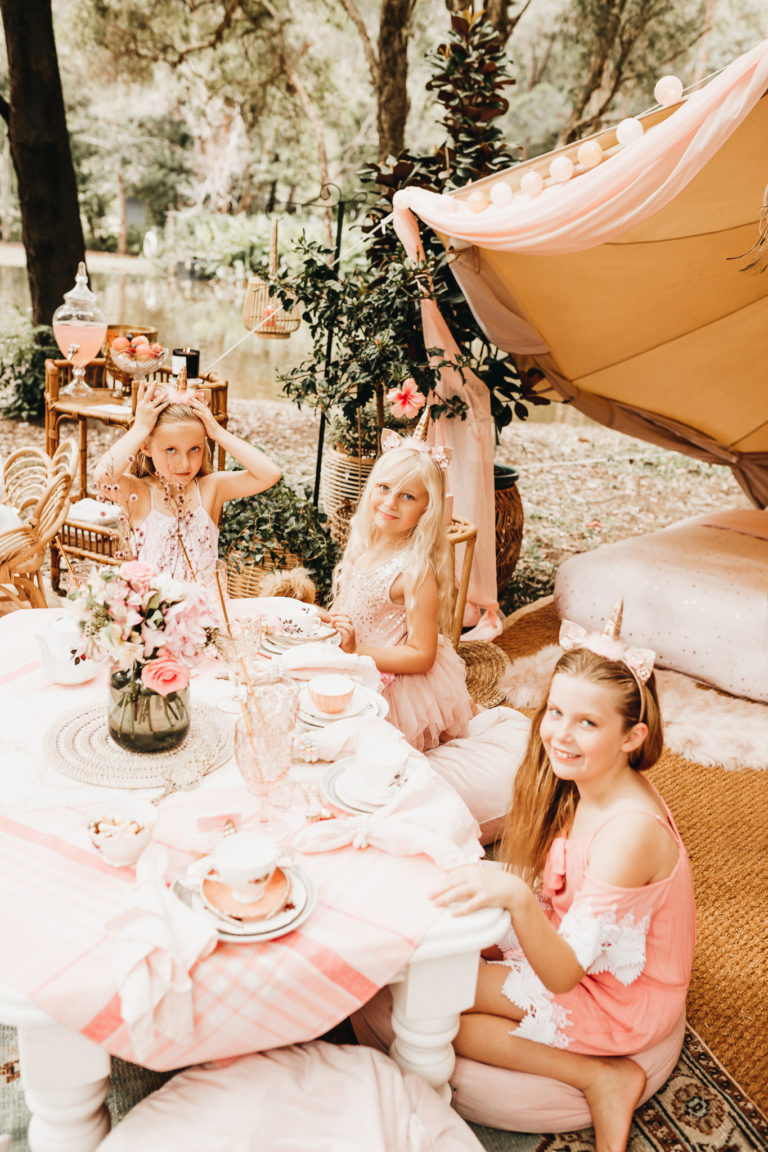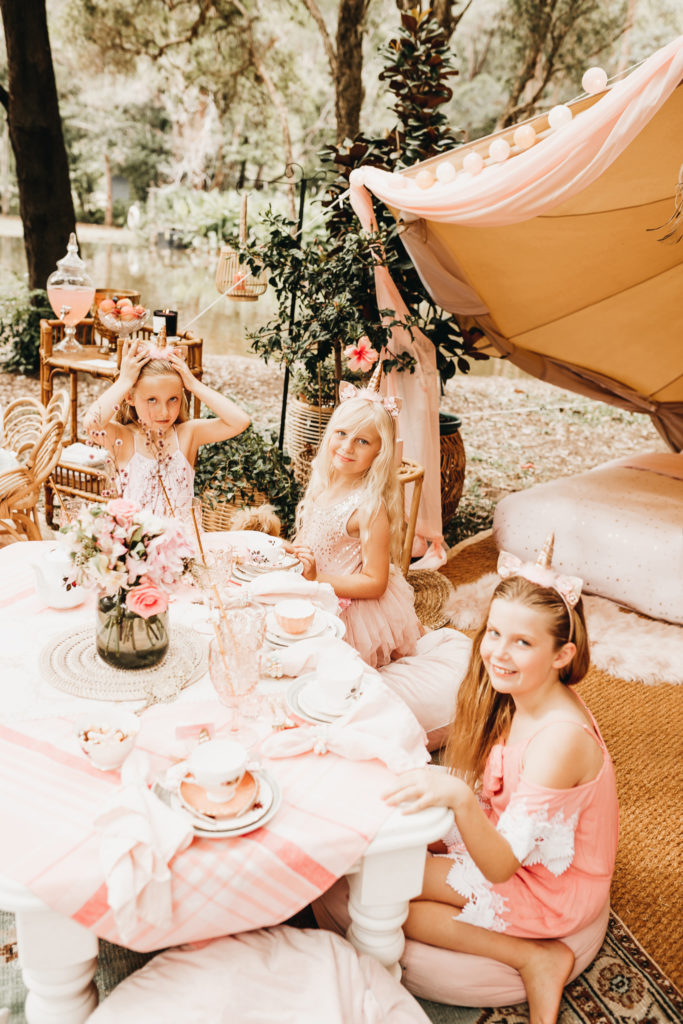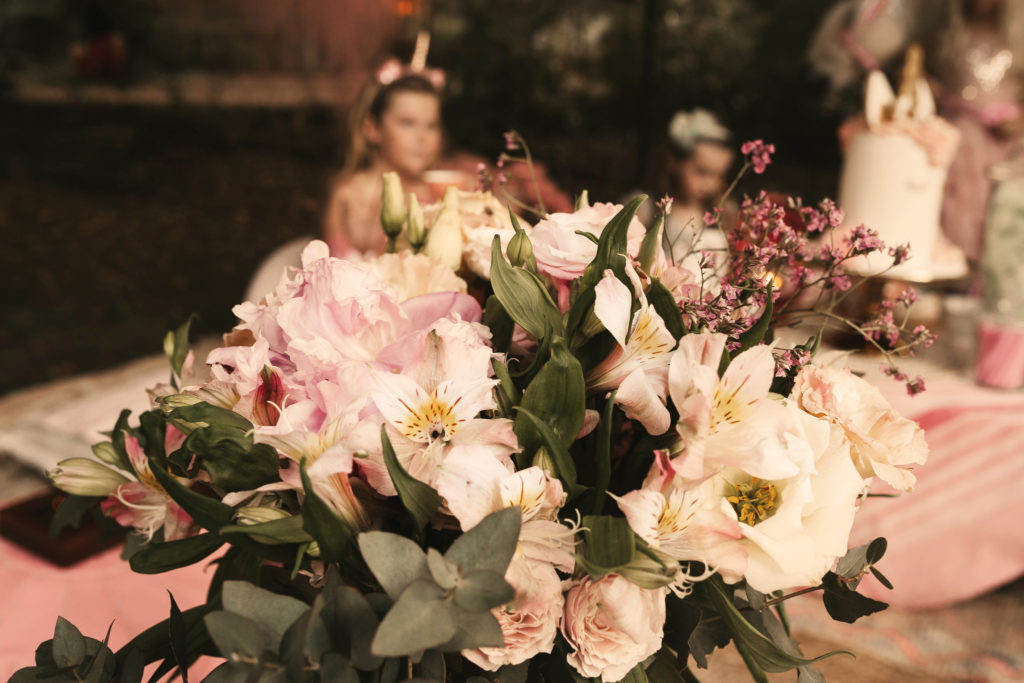 As the children arrived, they were greeted with the spectacular sight of the set-up. The tent with the golden unicorn head emerged from the natural wildness of the bush in our backyard. The Frame photography led the children in a fanciful direction, guiding them through the adventure, capturing their reactions along the way.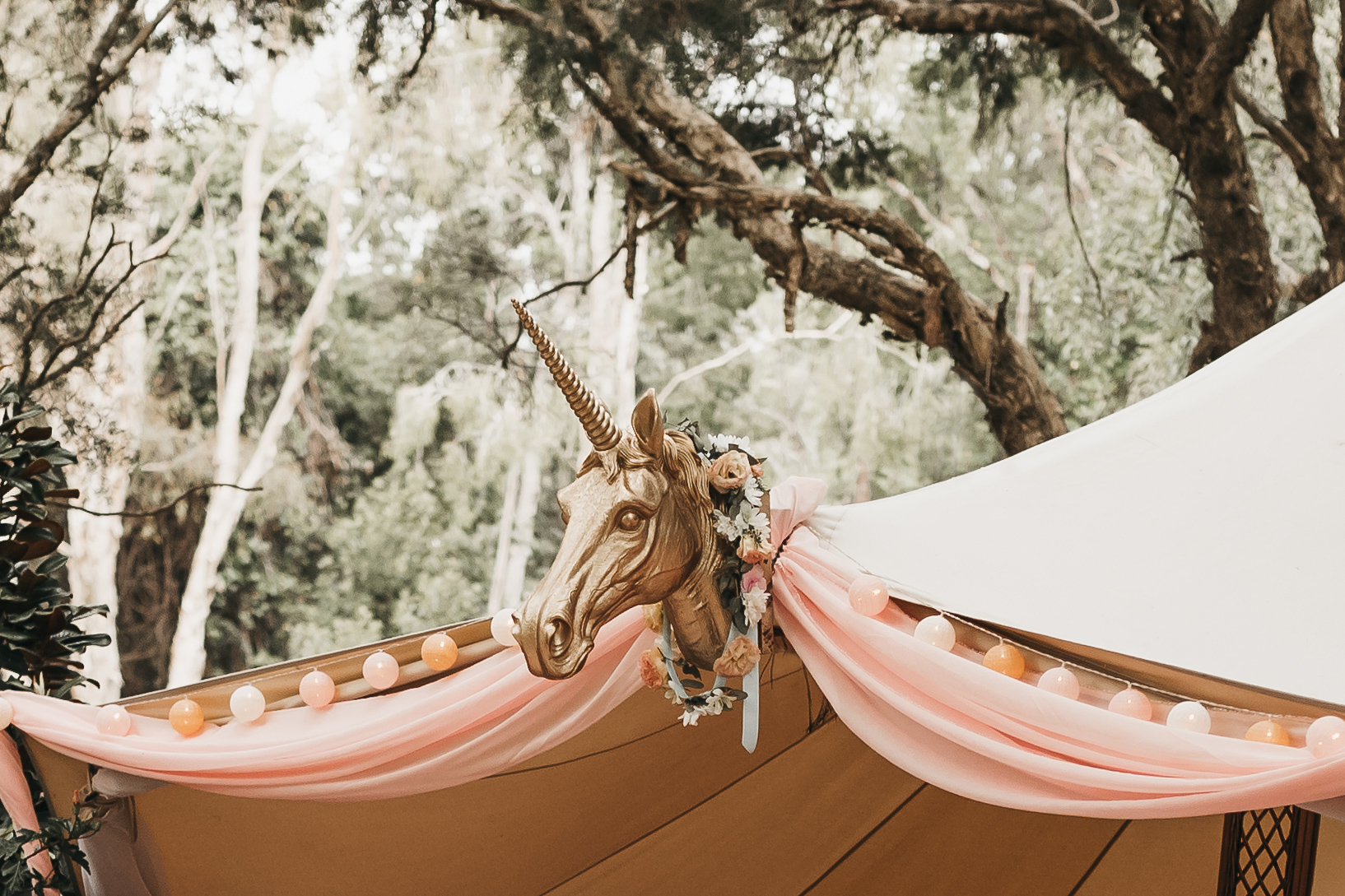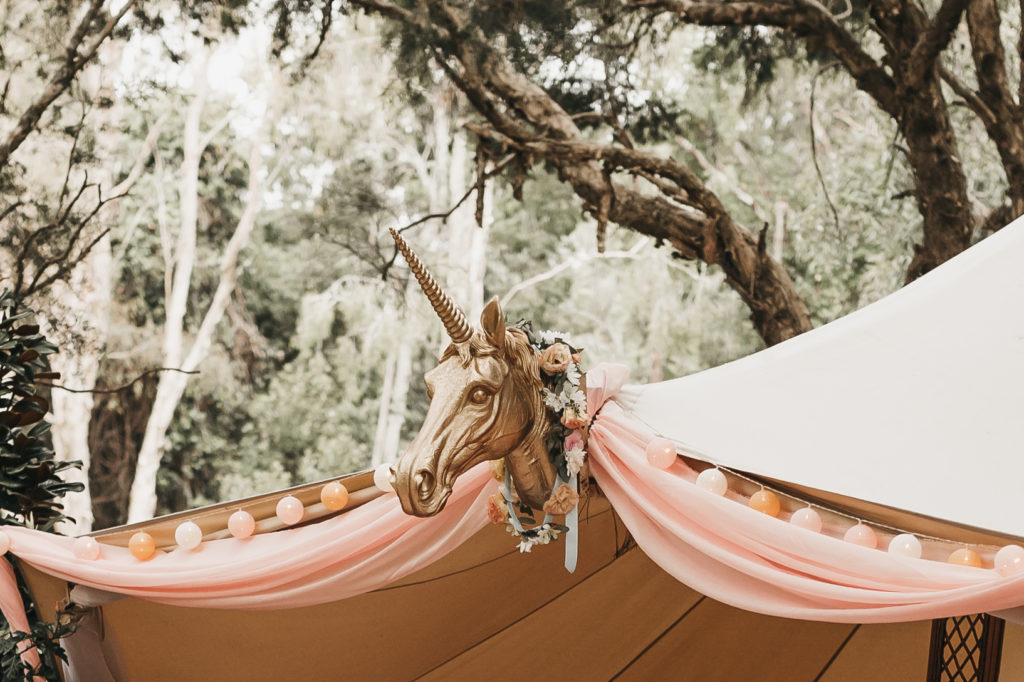 'This is what dreams are made of', said the parents as the children rushed forward to meet our star of the show, Cherry. She is a unicorn from the Sunshine Coast's premier horse modelling agency, Your Mane Event. She emerges elegantly crowned and adorned in fresh cut flowers specially made for her that morning by Rambling Rose Cooroy. Cherry looks nothing short of a magical delight, and she was an instant hit with both the children and parents alike. They all rushed forward to give her a cuddle and a pat. So cute, and made my heart melt!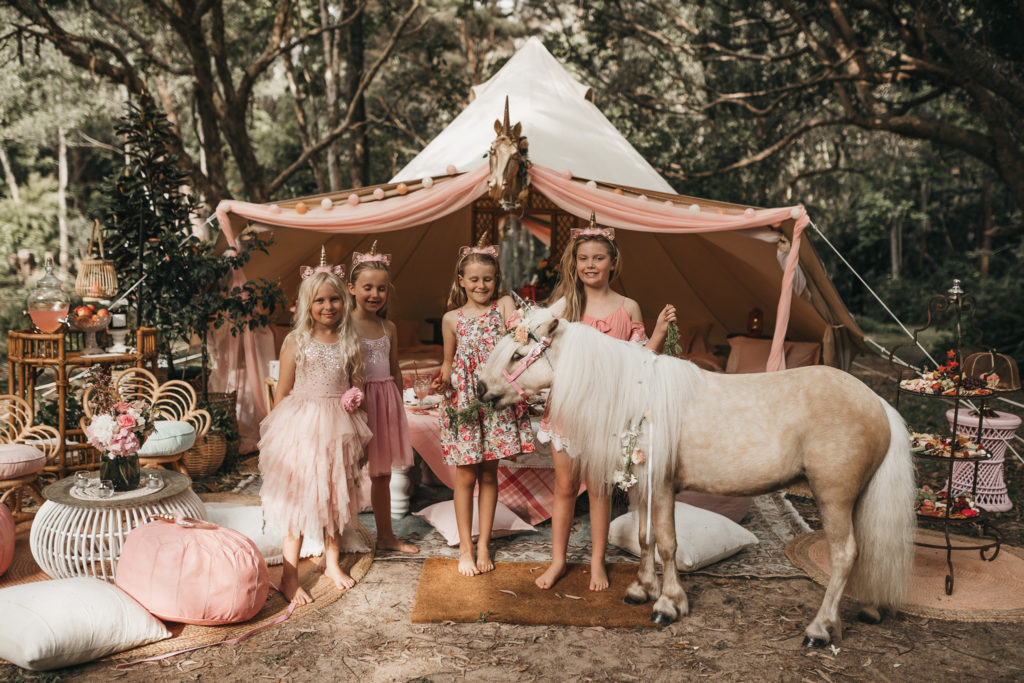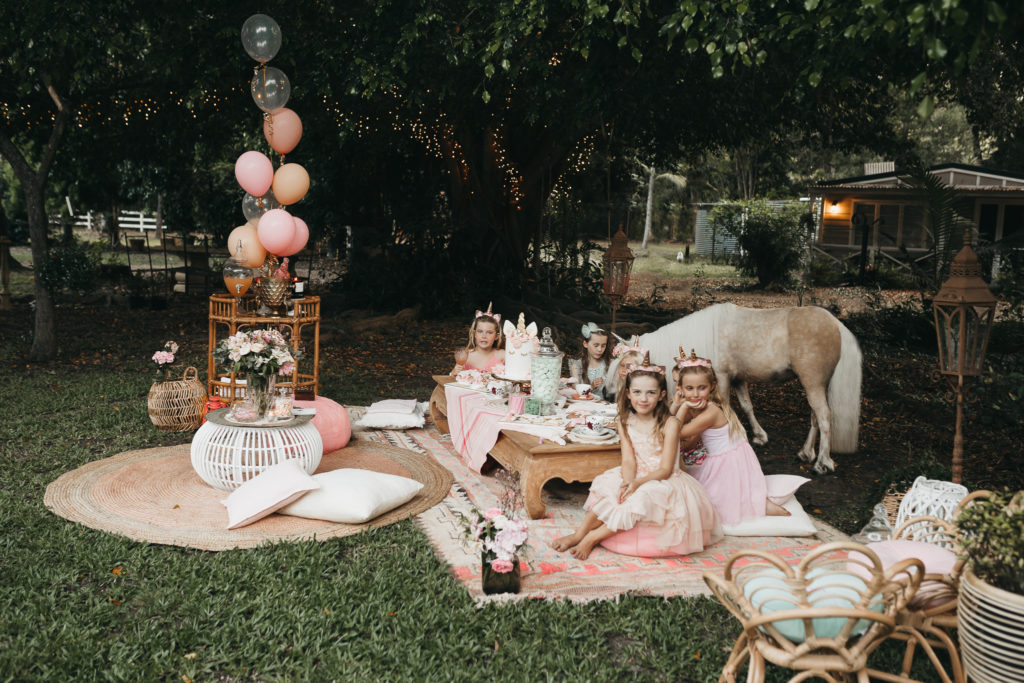 The party was styled to create a glamorous exploratory playground for the children to enjoy. It was furnished with luxury details that are made for a celebration to remember! The Glamacamp style has an adventurous spirit, layered with textures and fabrics in soft colours for a magical experience. Peachy pinks and cotton candy with detailed highlights in brass and gold feature.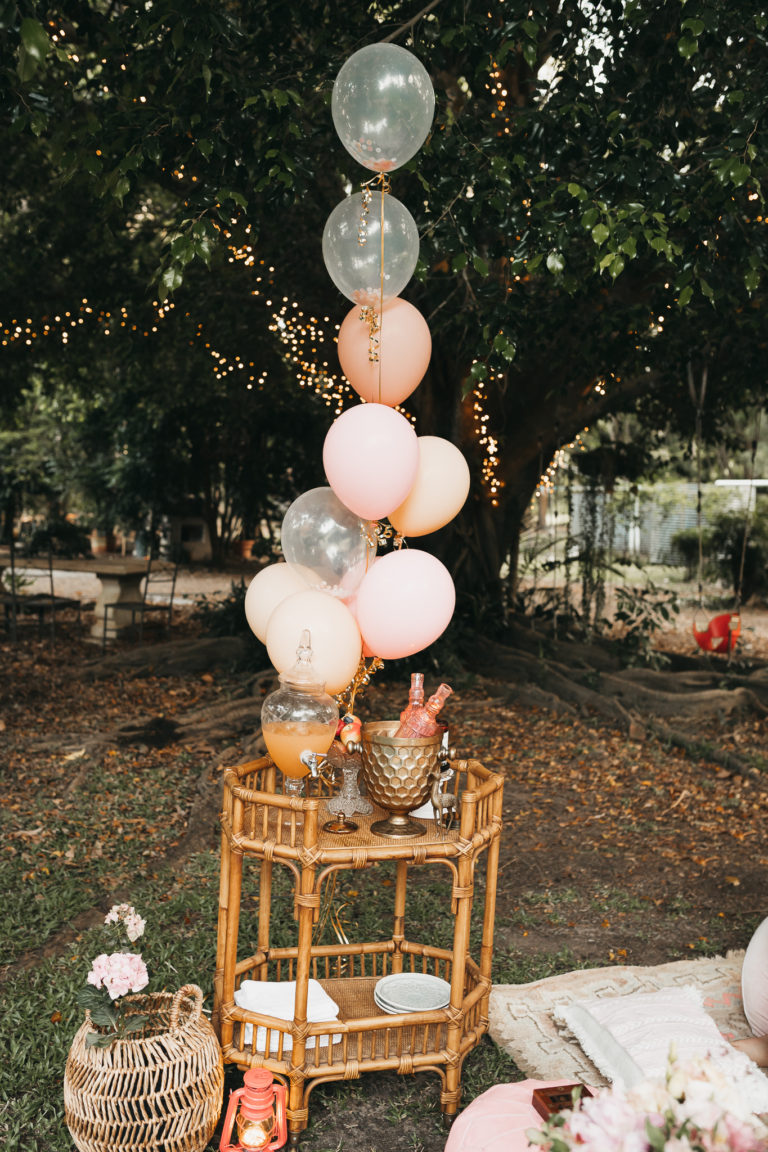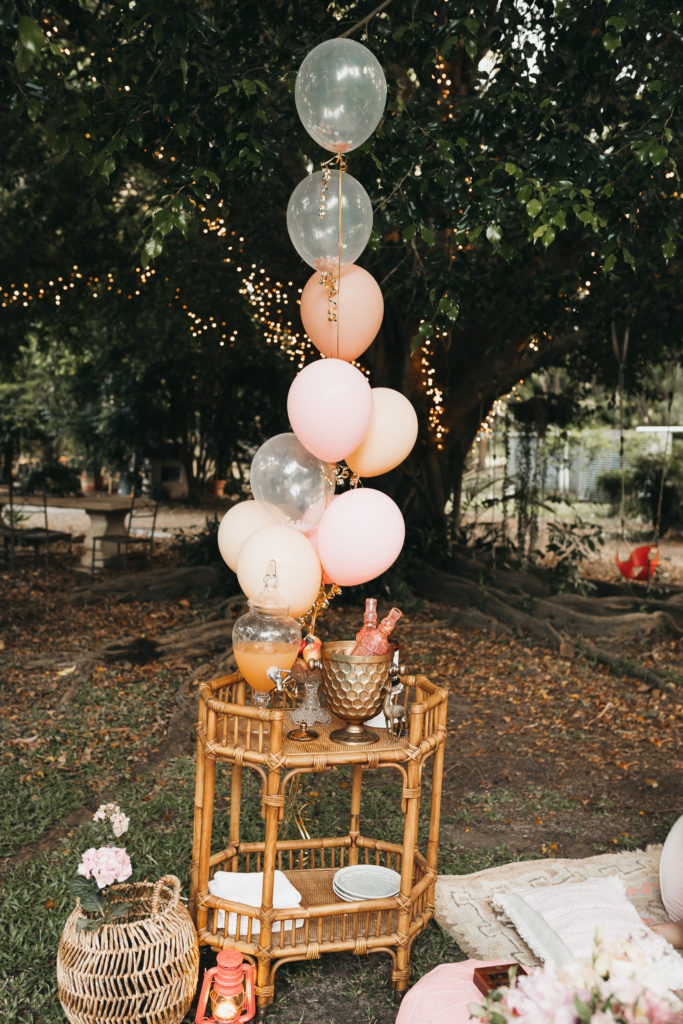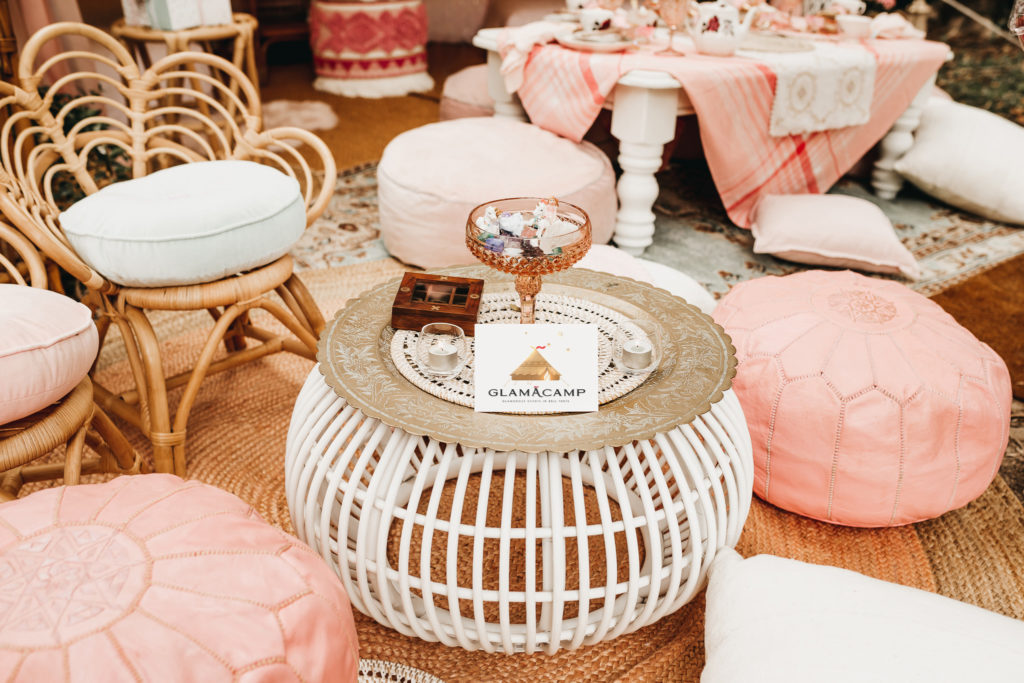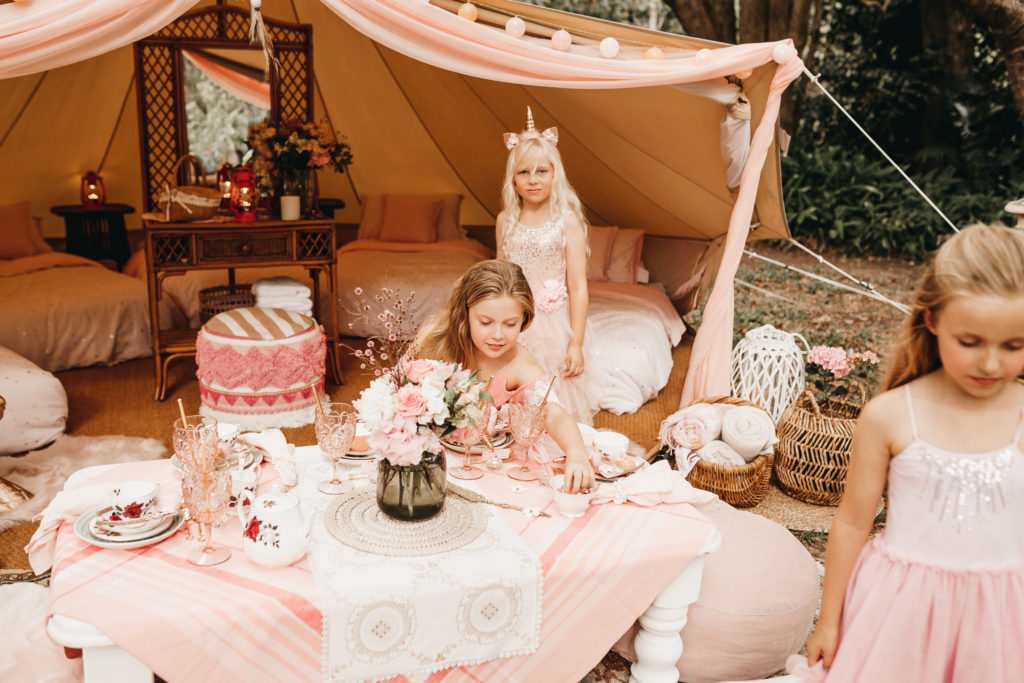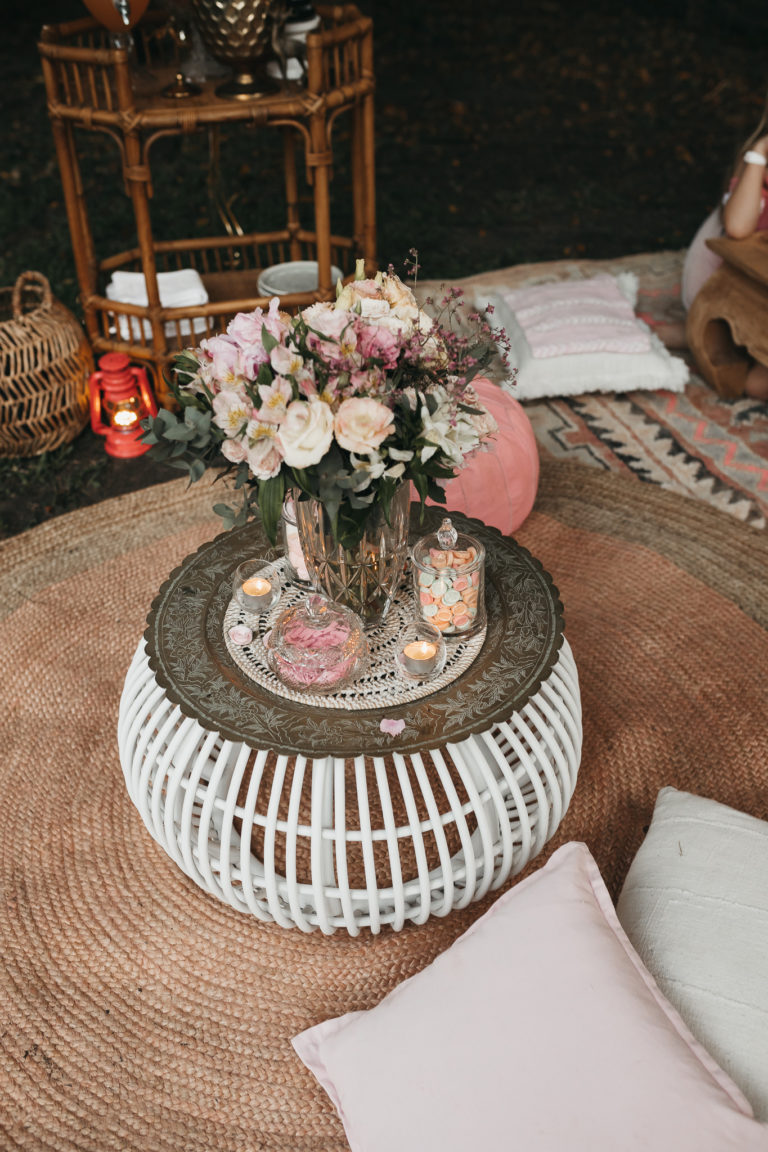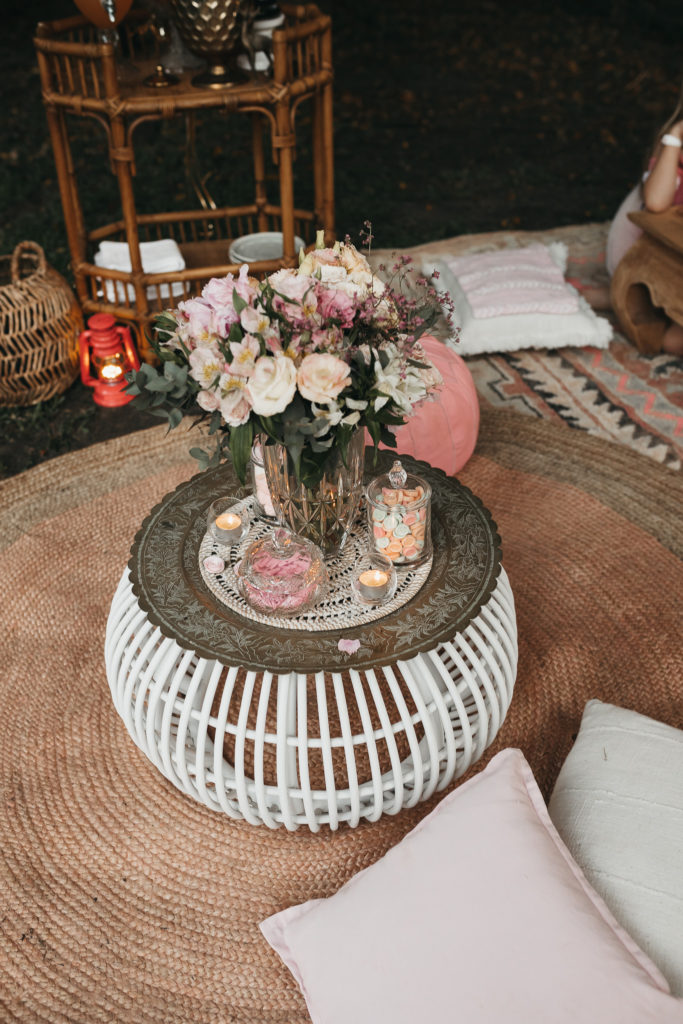 The picnic table was set up on a gorgeous vintage aqua Turkish rug. The solid wooden French country style table with large marshmallow cushions as seats. Vintage English fine bone china laid on an antique French country kitchen table cloth. The napkins held childhood memories for me, wrapped with the edible necklaces I can remember enjoying as a kid. There were also personalised name tags for each place setting. These were designed together with invitations, thank you, food tags and signage as part of a signature stationary set.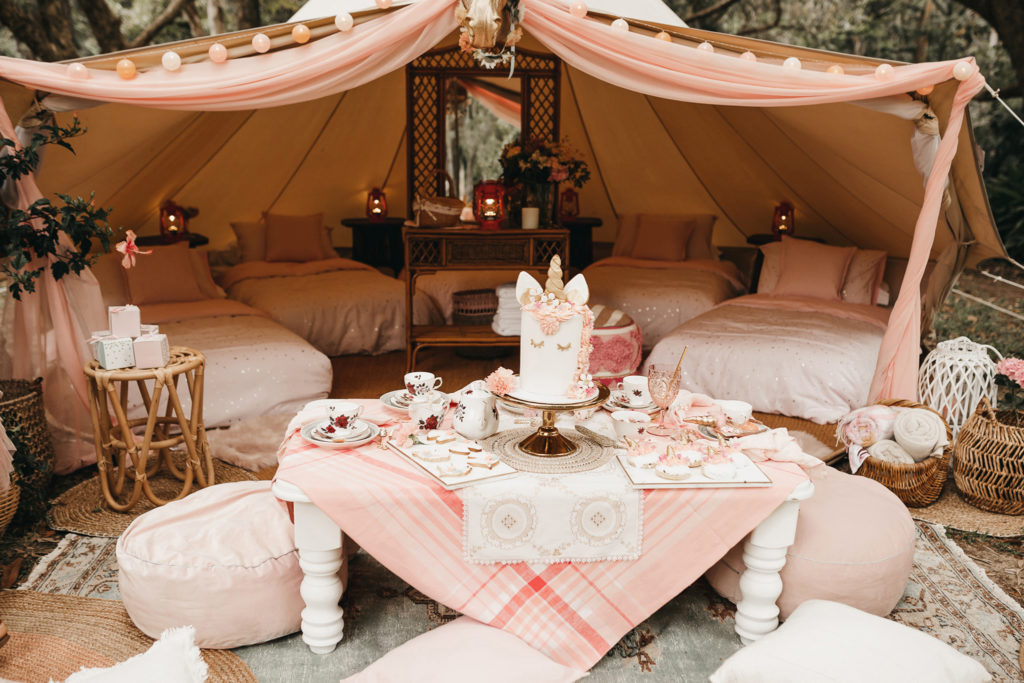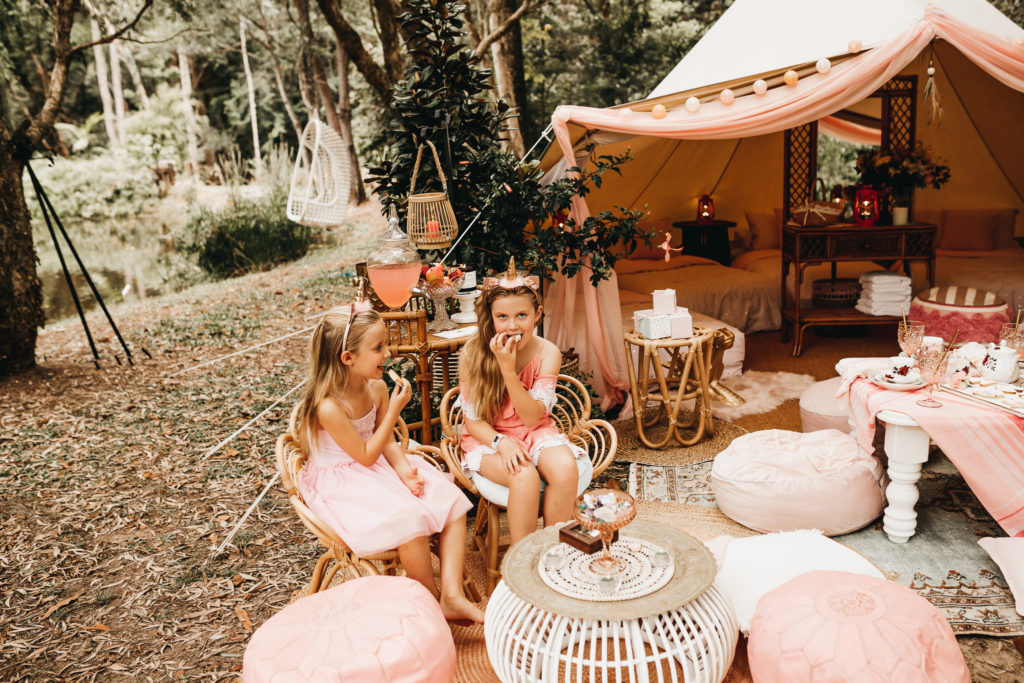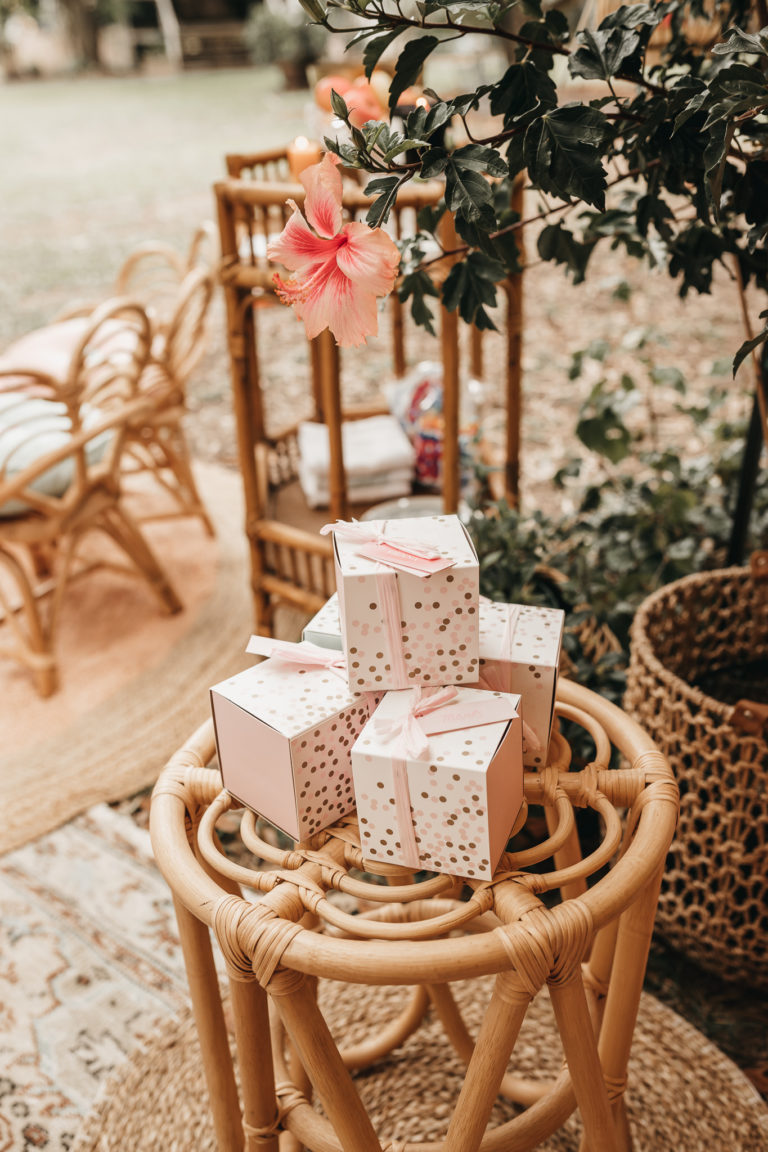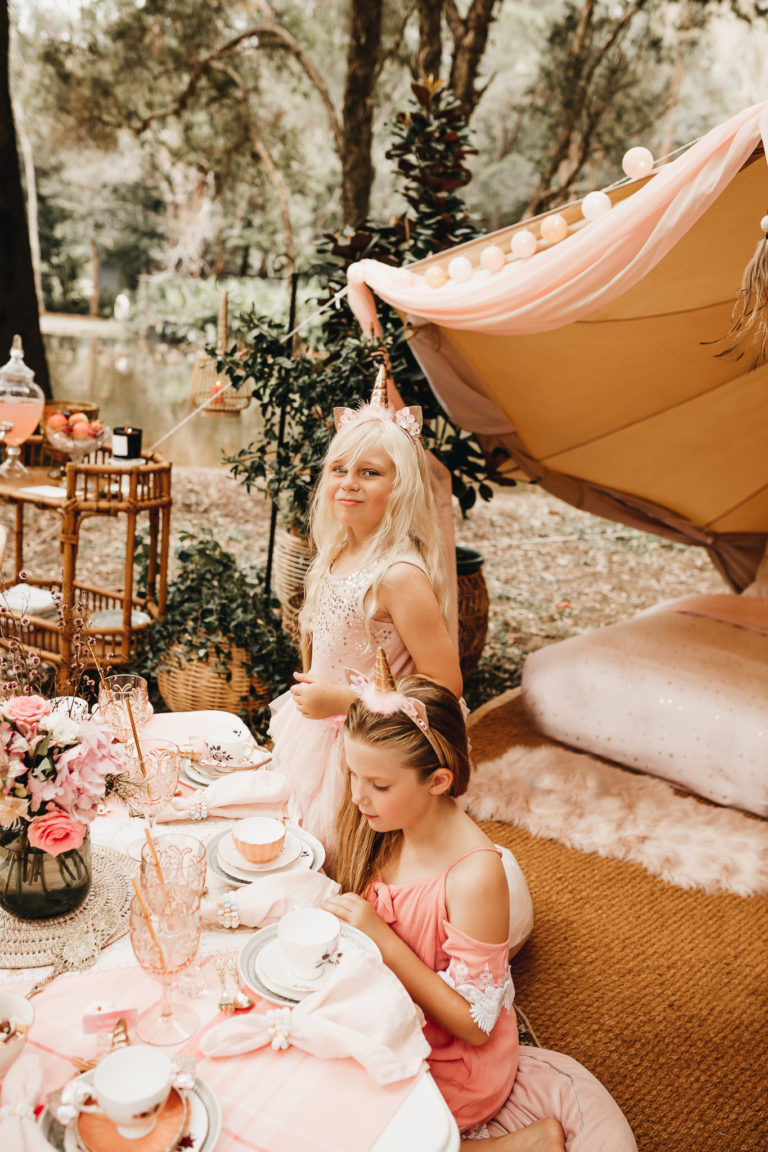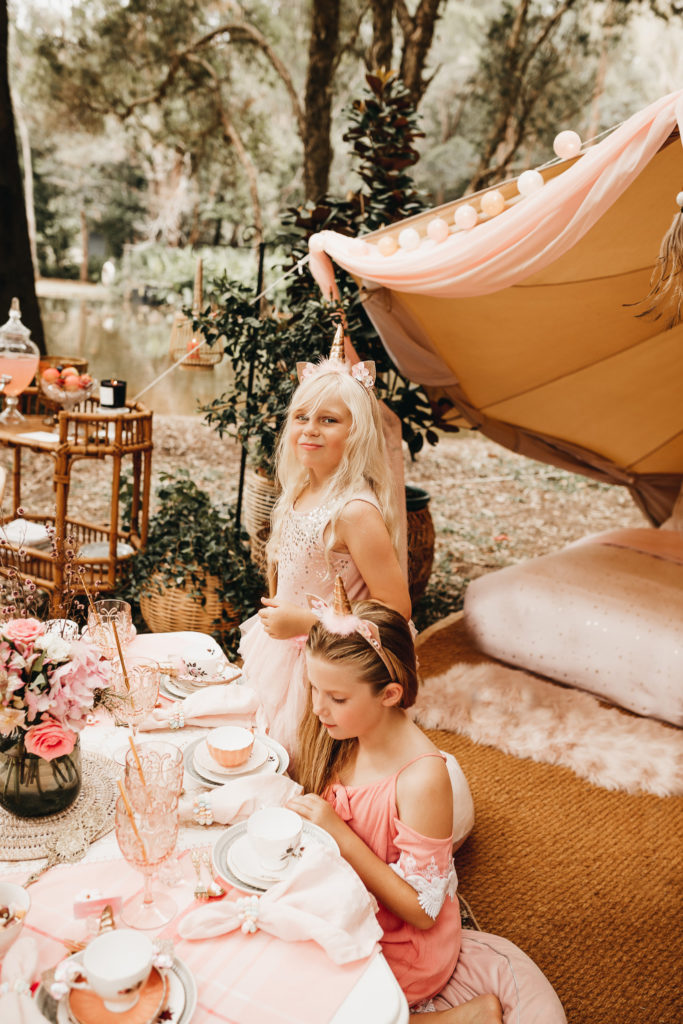 Delicious sweet treats were everywhere for all the children to enjoy! Unicorn biscuits, unicorn donuts and that magical unicorn party cake sat front and centre in the middle of the table. All of the desserts were created the fabulous SweetP Cakes and Cookies. A true visionary delight –almost too good to eat!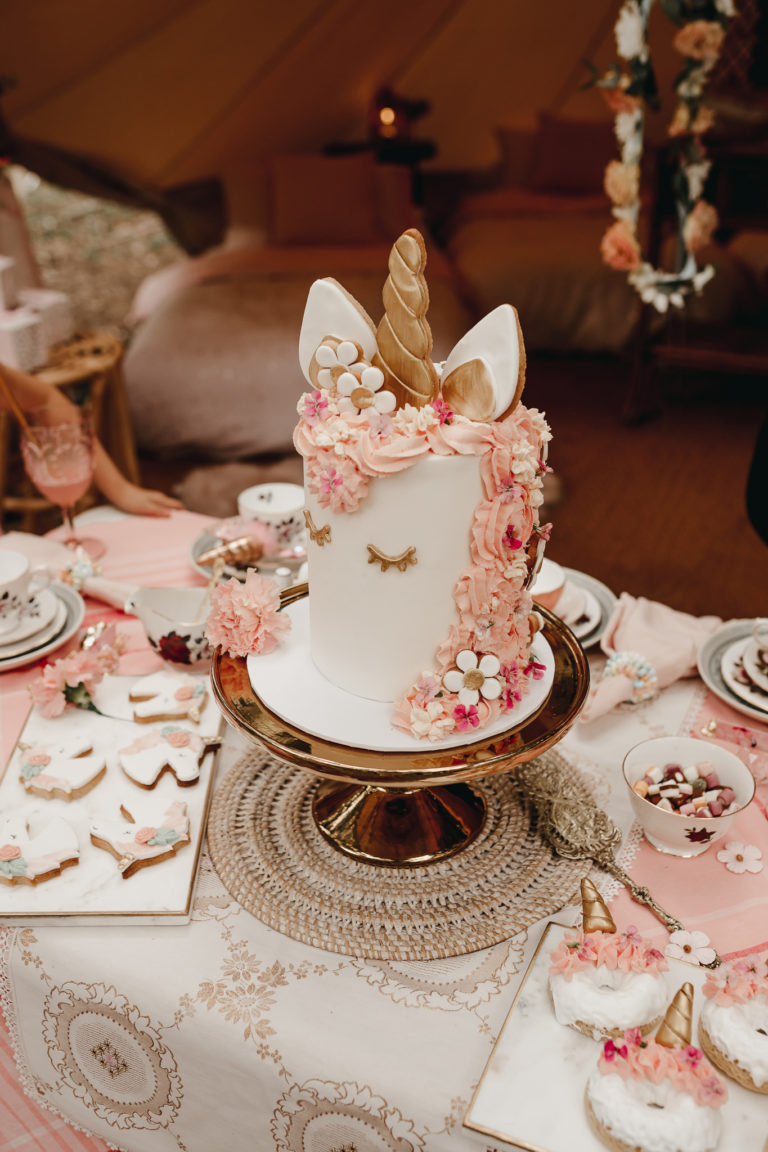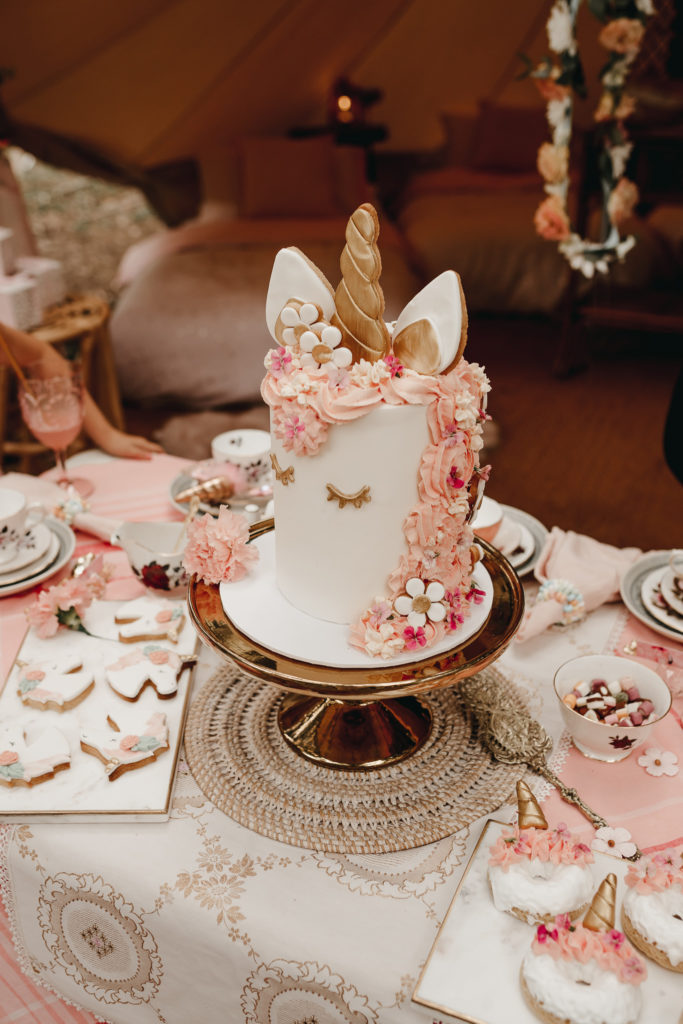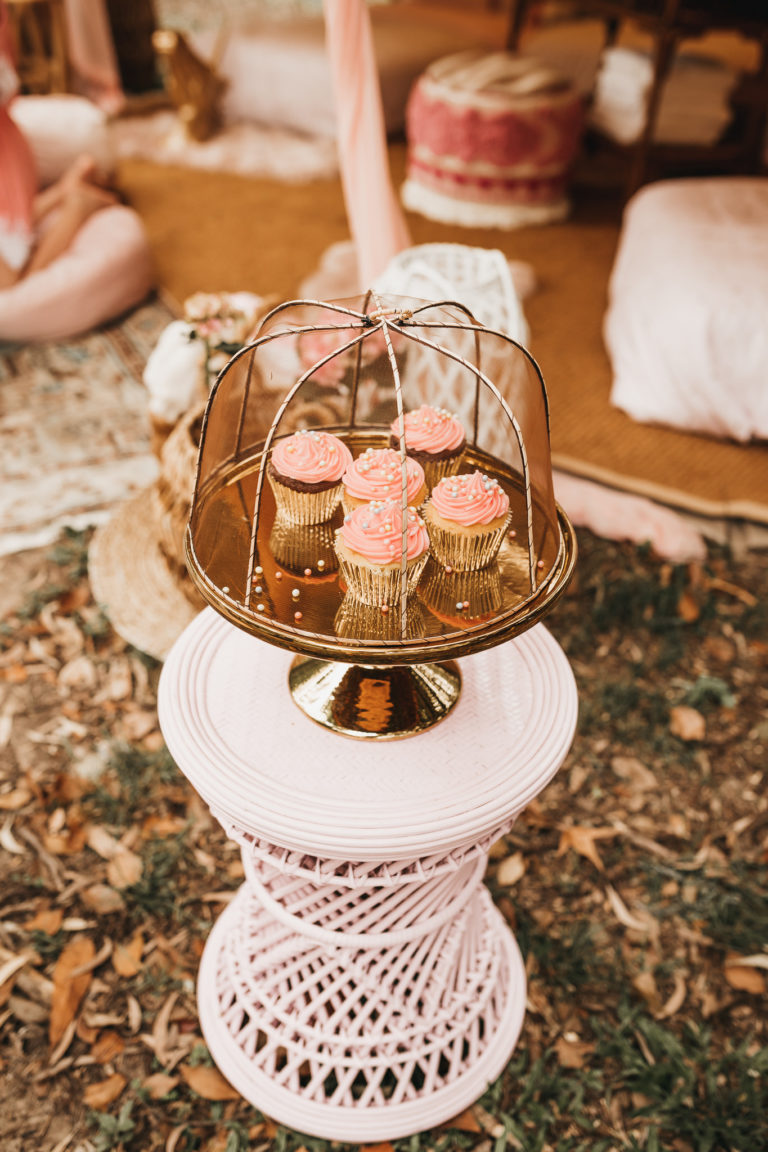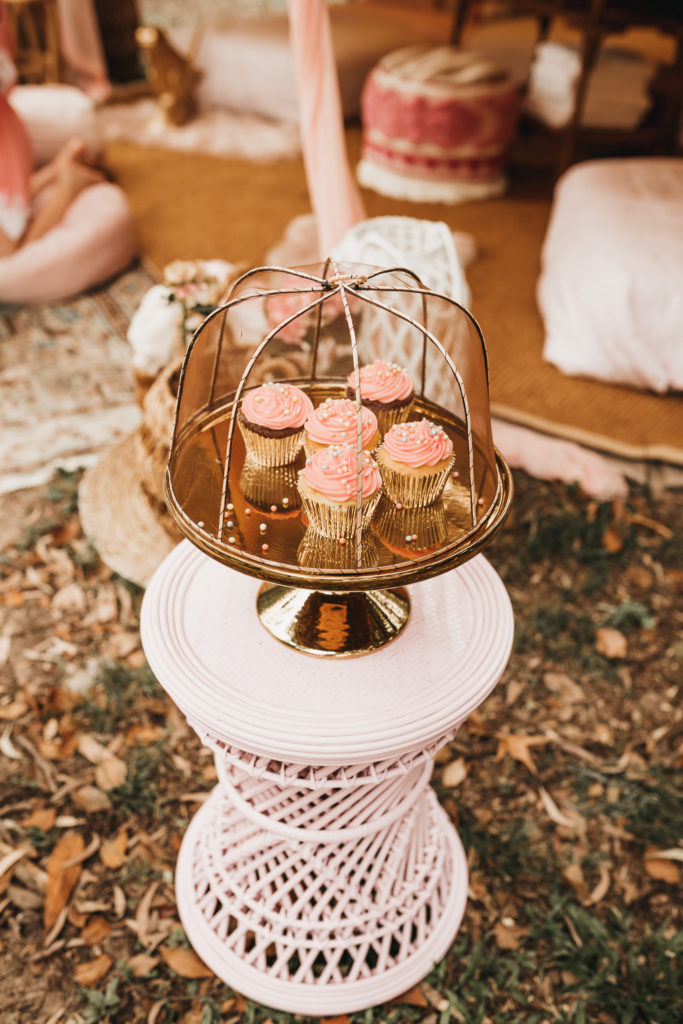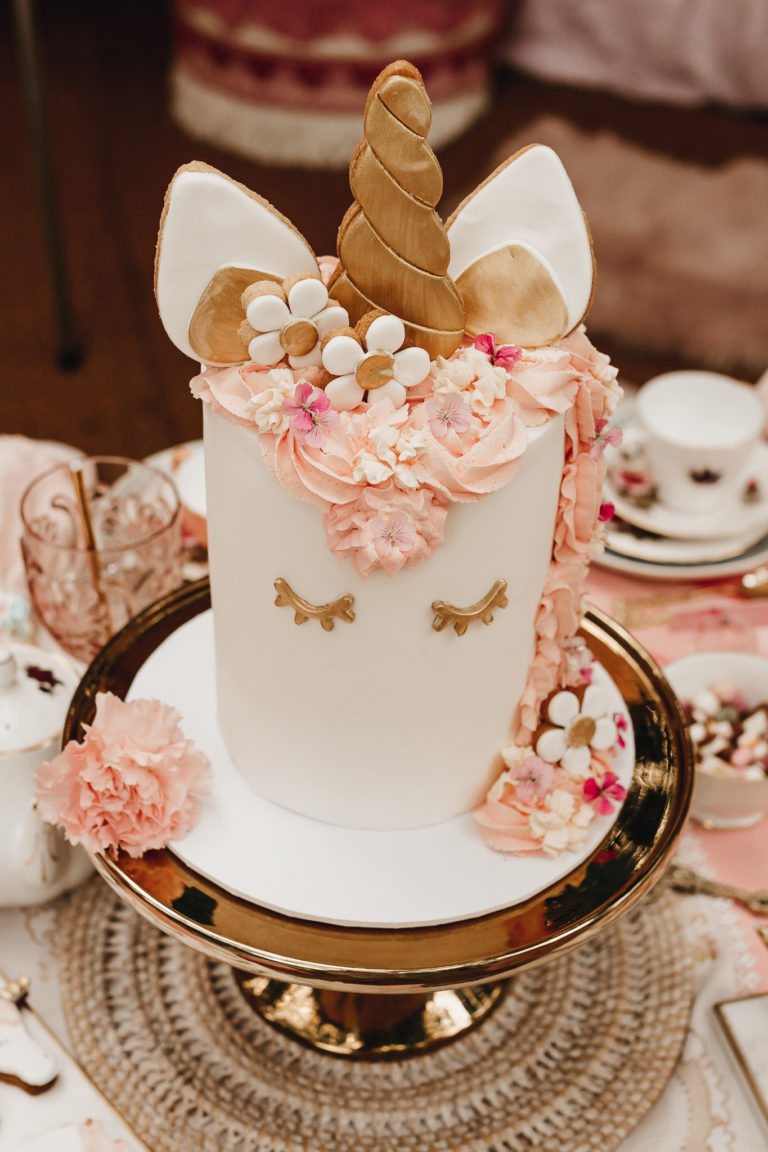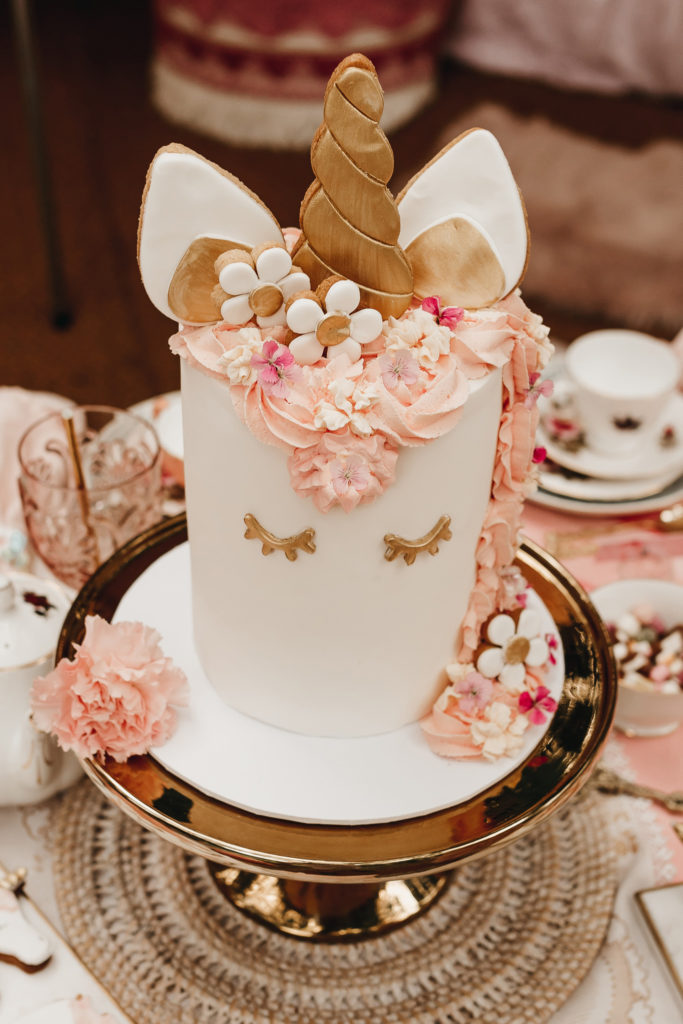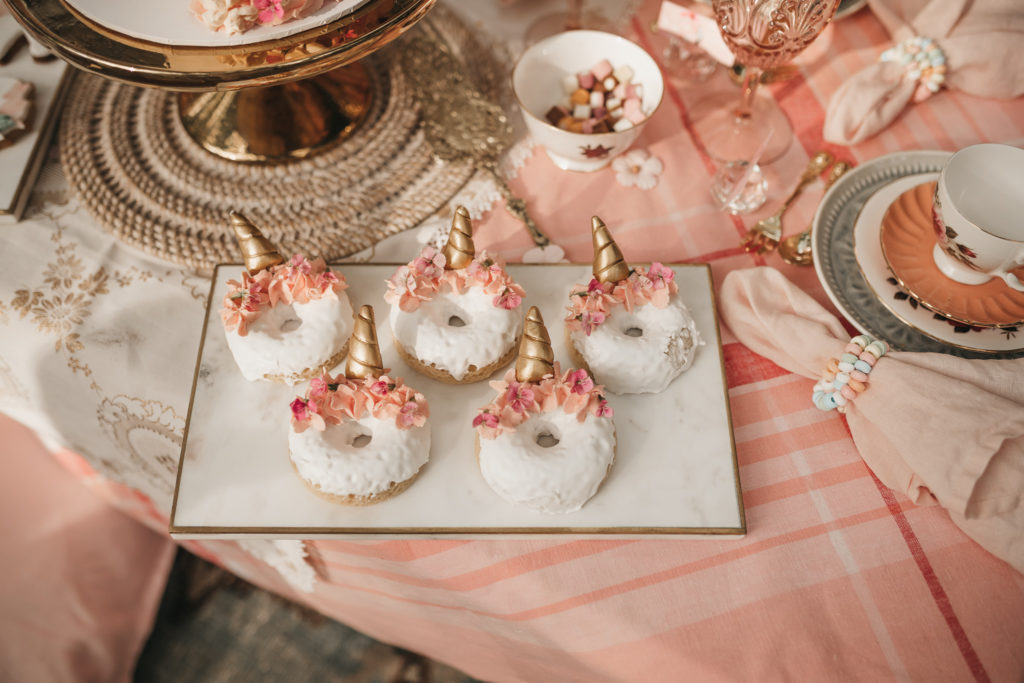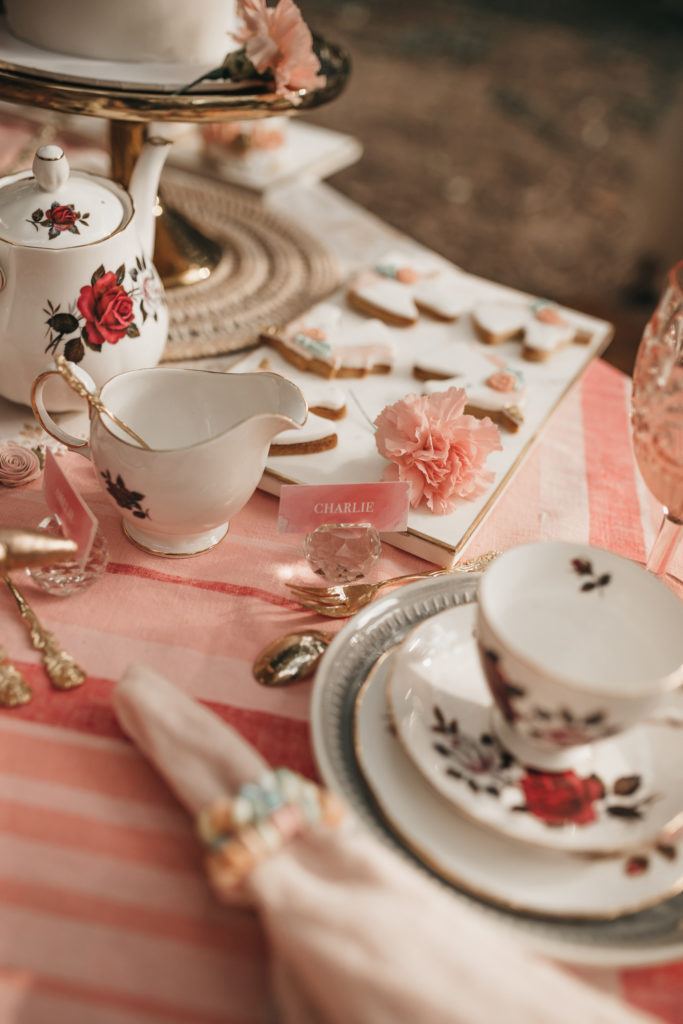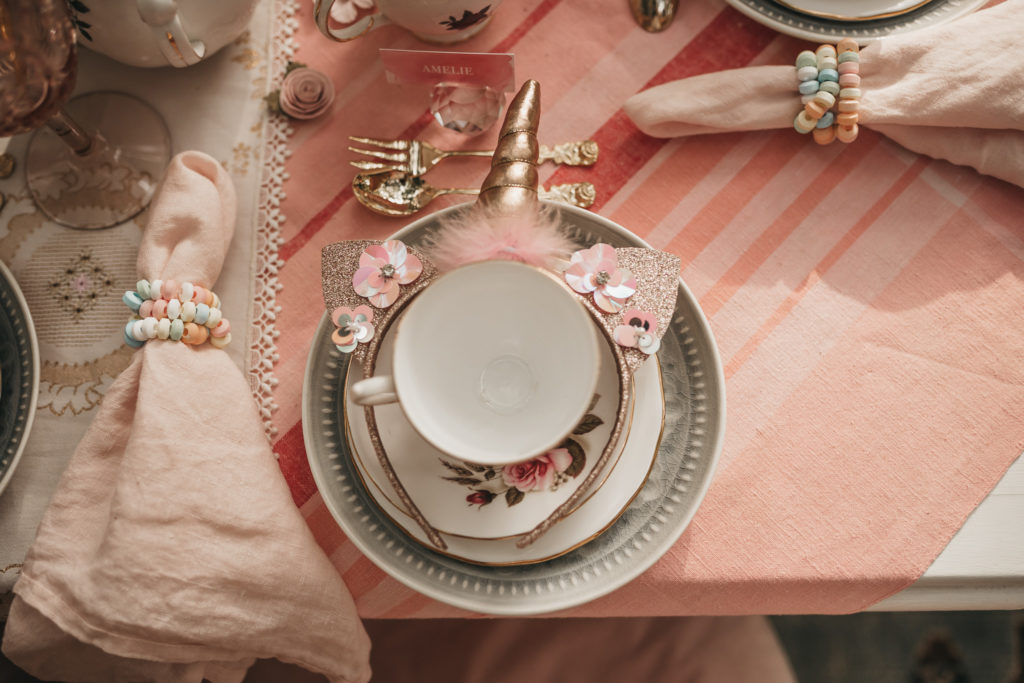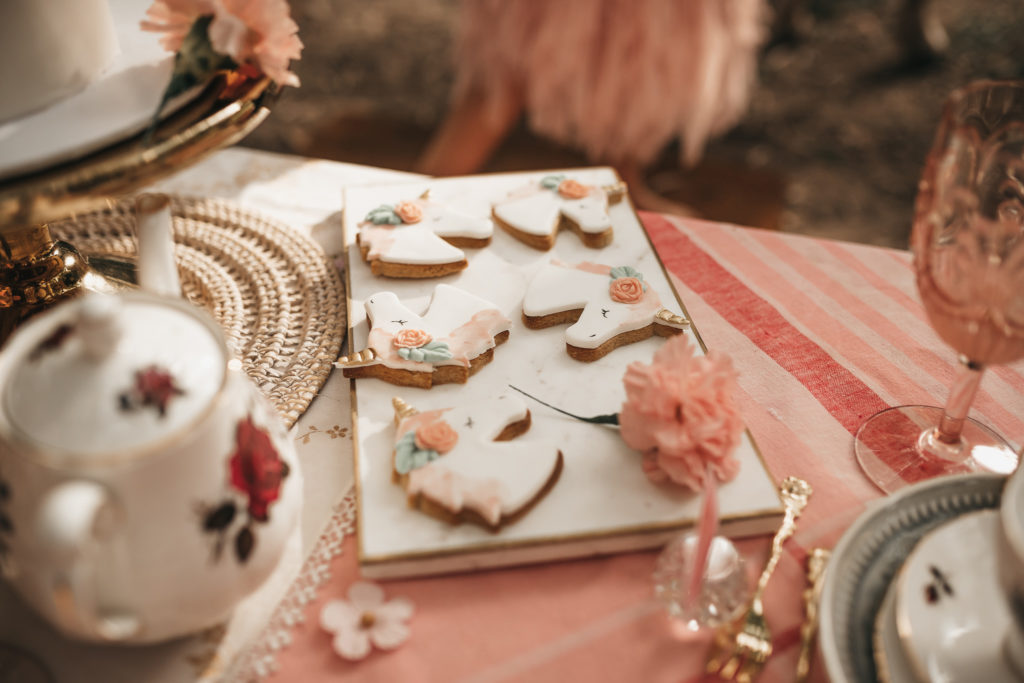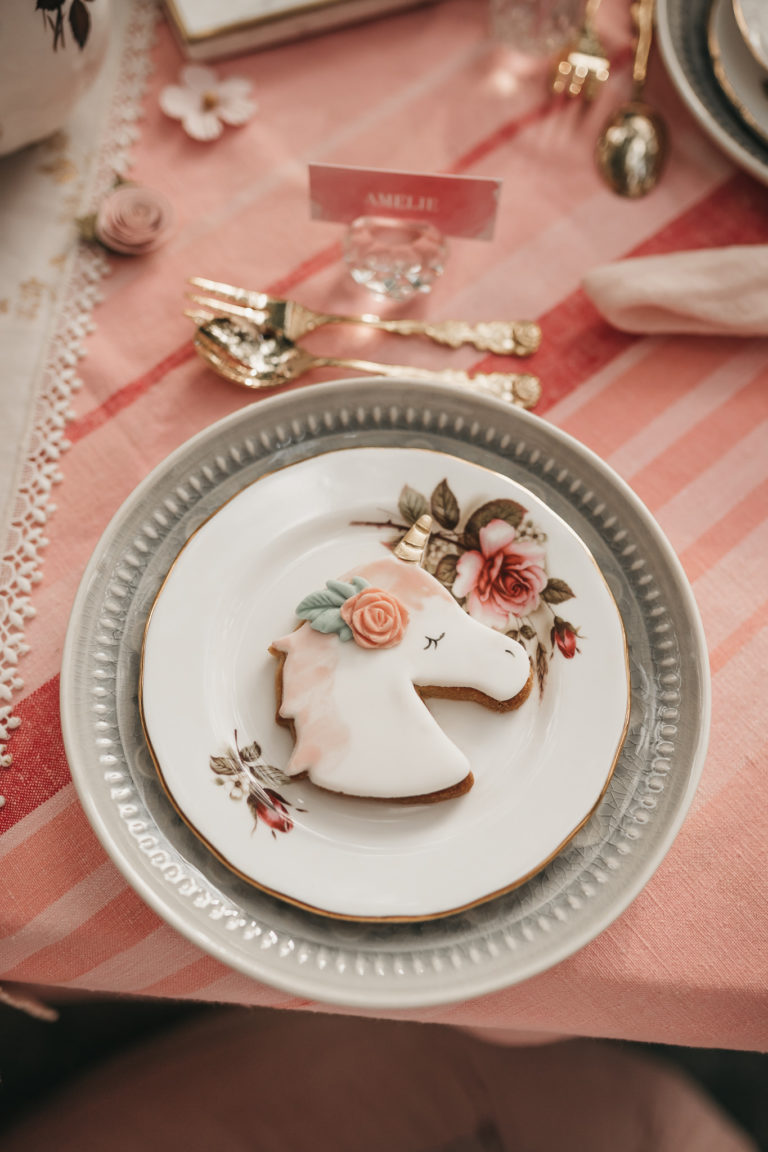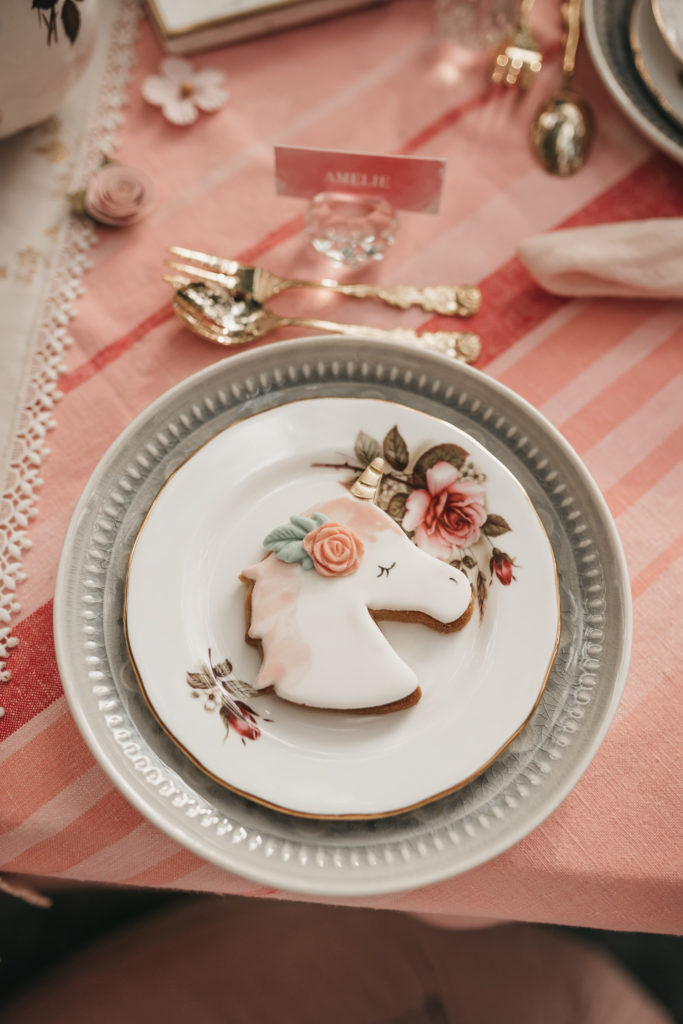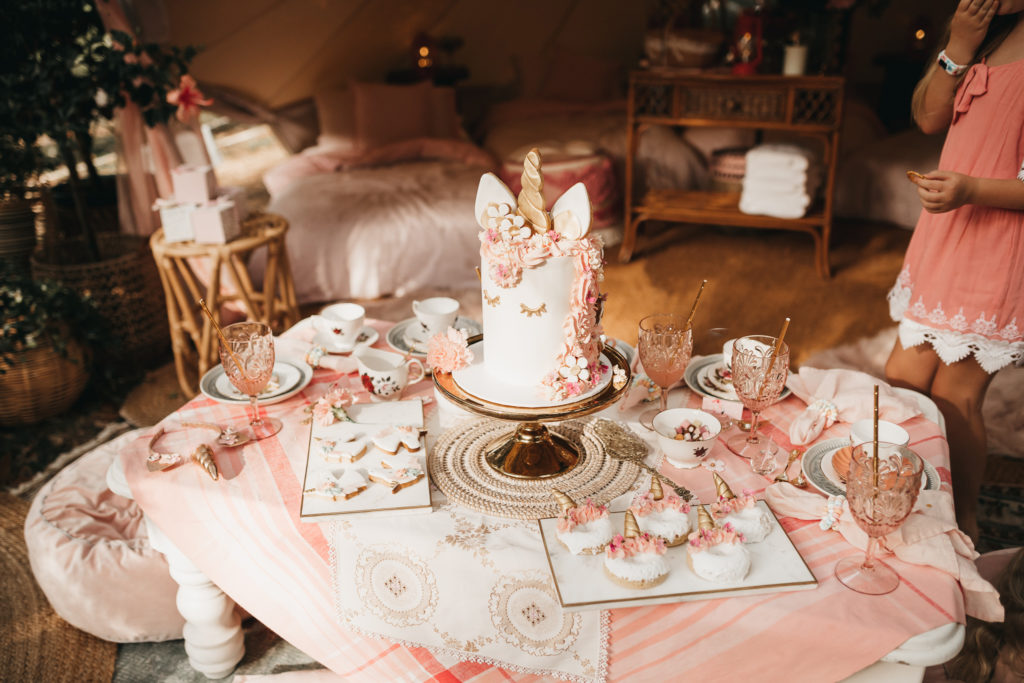 For the main food, I asked Journey Street food to create a presentation delight as adventurous as our own setups. An exotic, fresh and healthy 3 tier tower of creative yumminess to be shared all. Fruit skewers, cheeses, crackers, dips, rice paper rolls with decorative edible flowers, bliss balls, with a few extra little treats.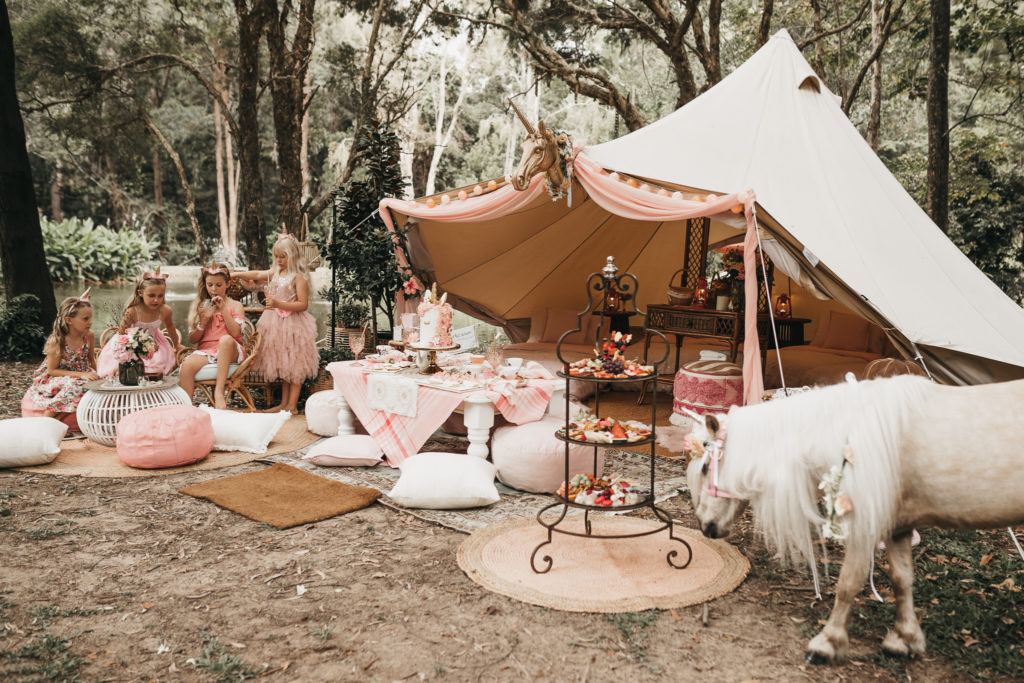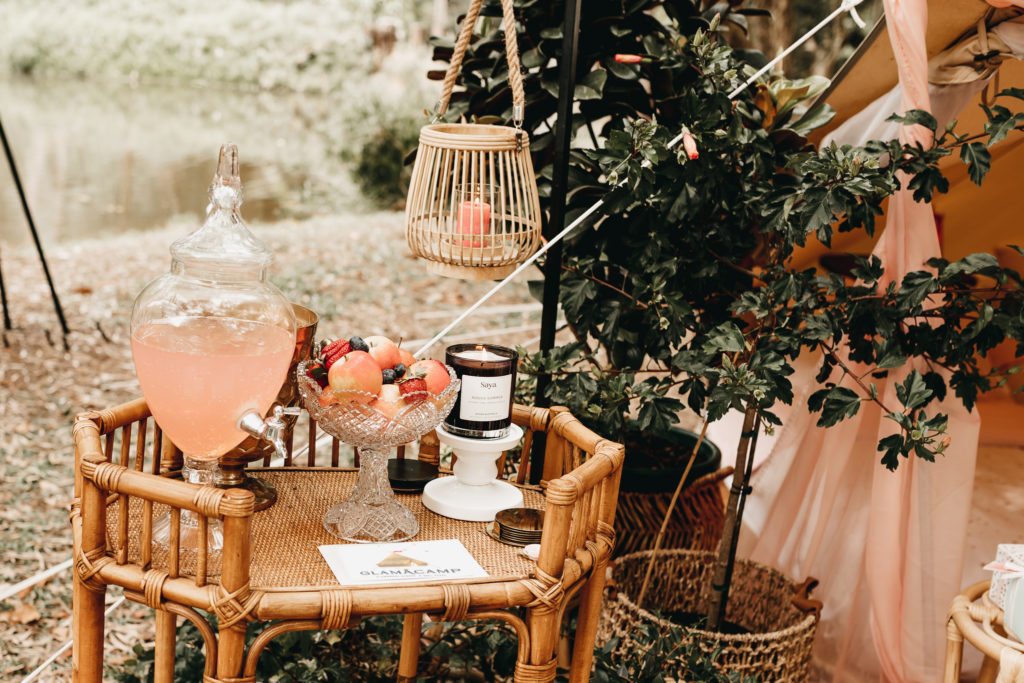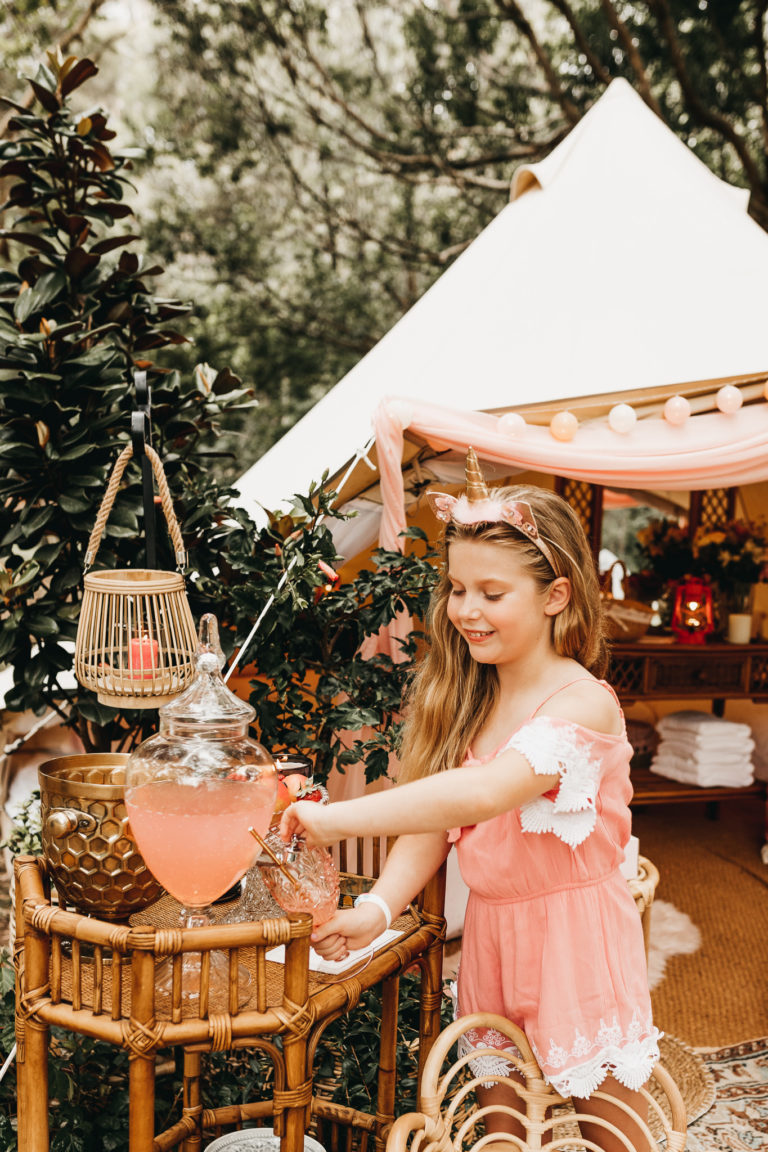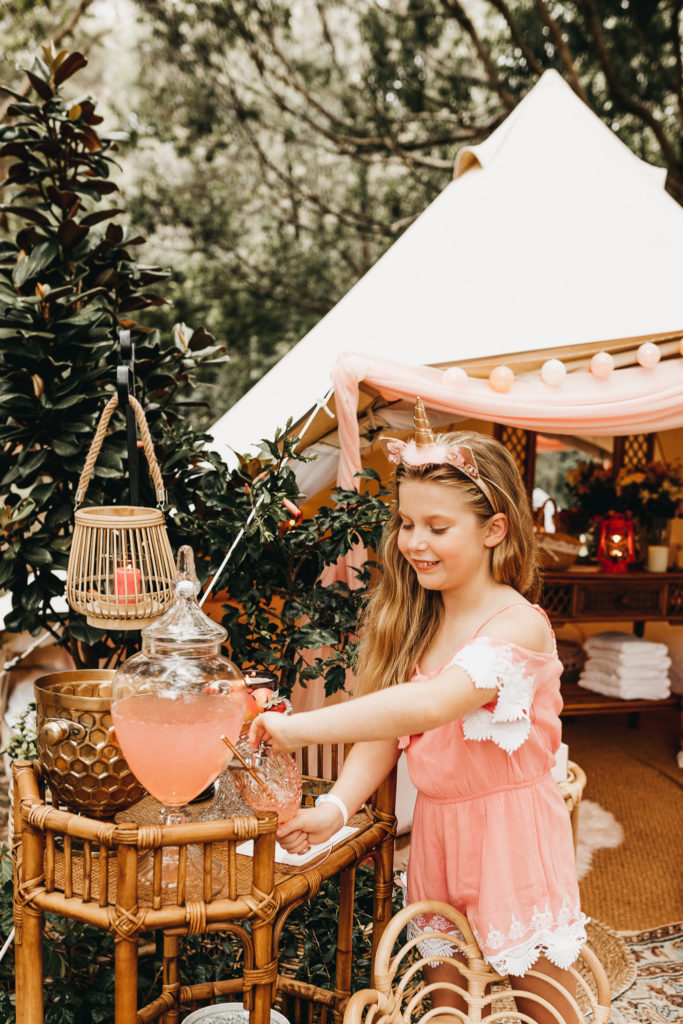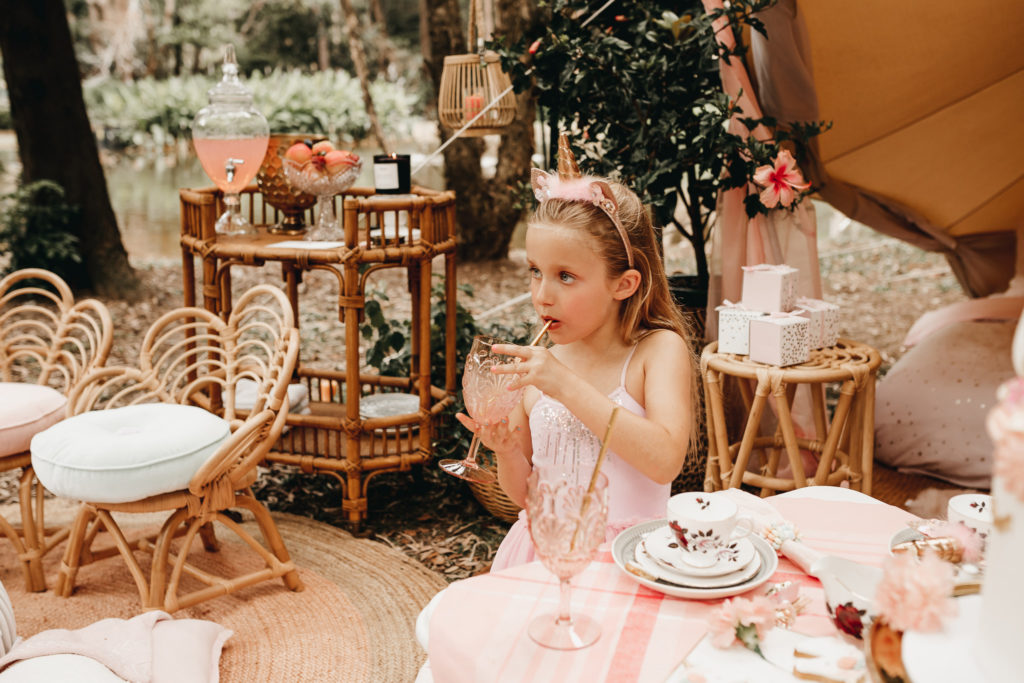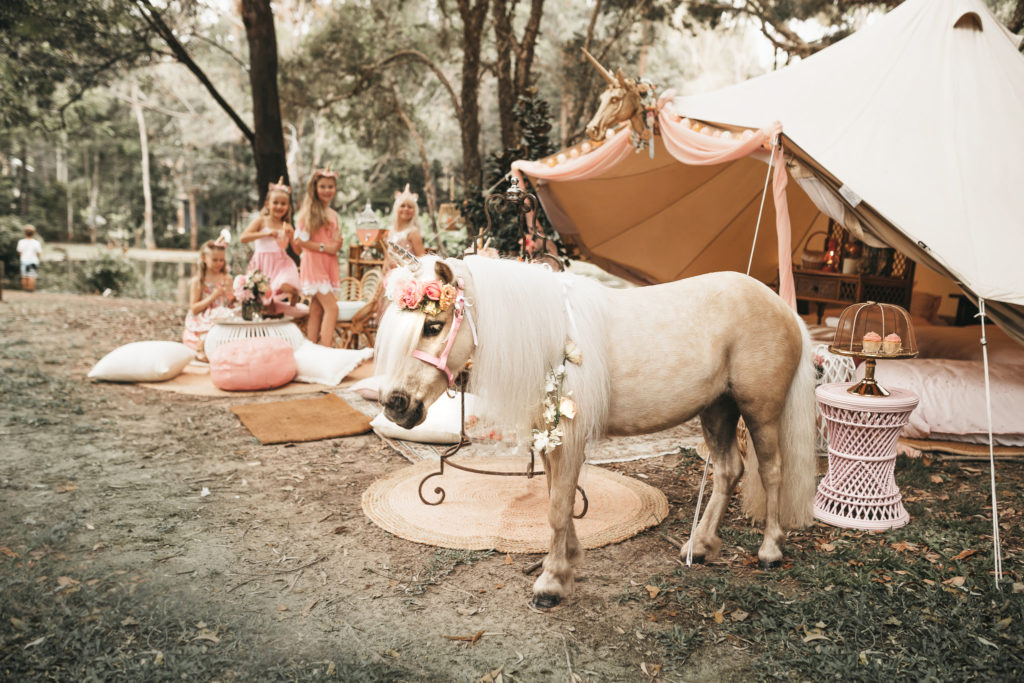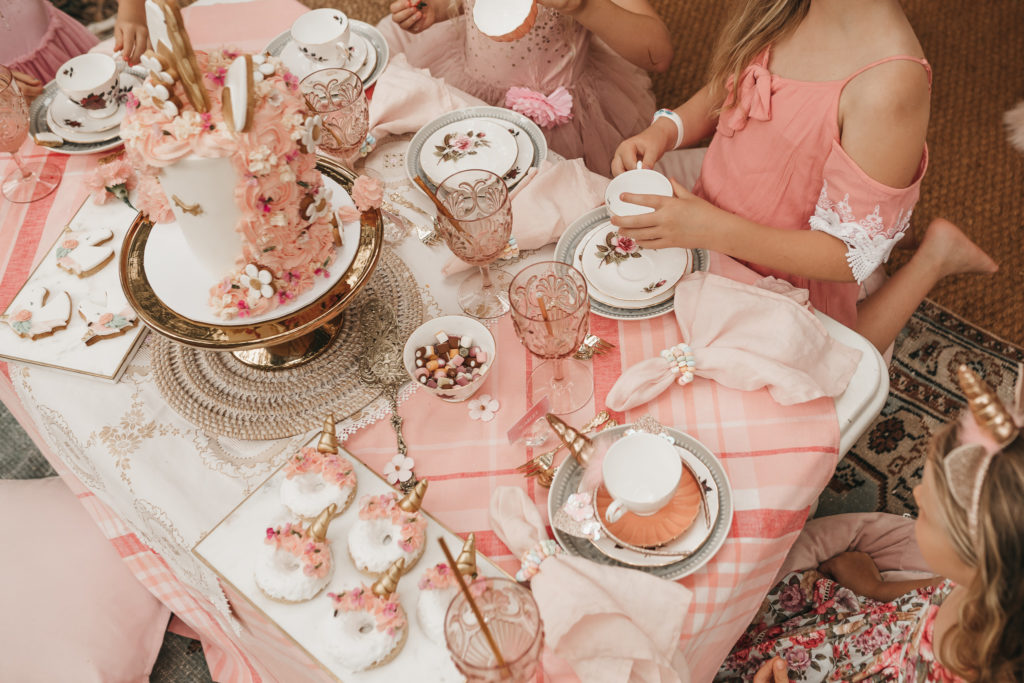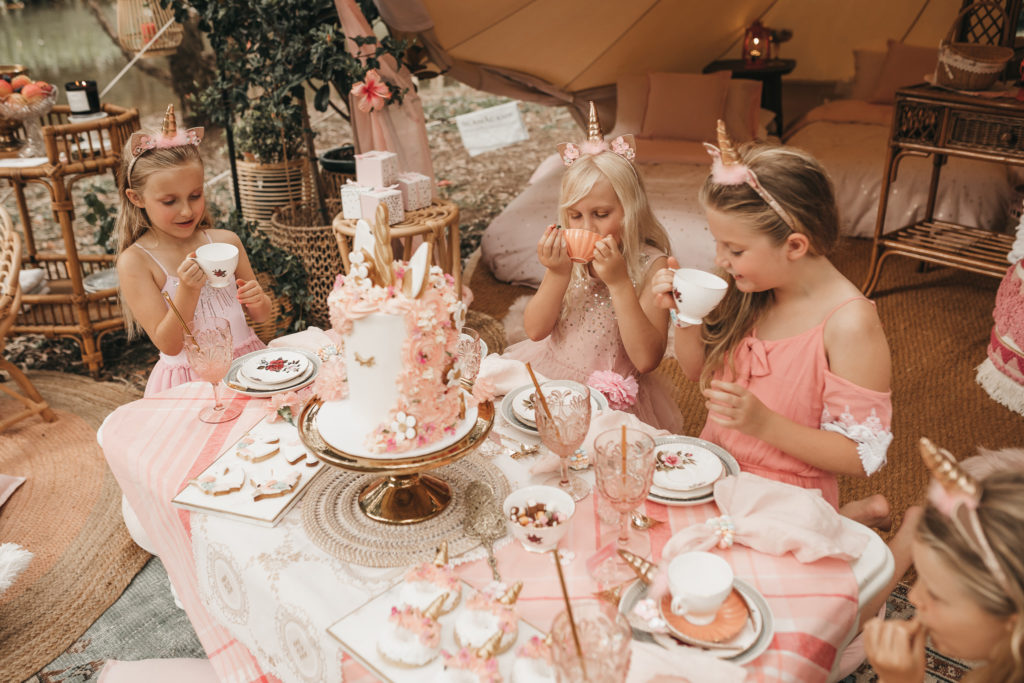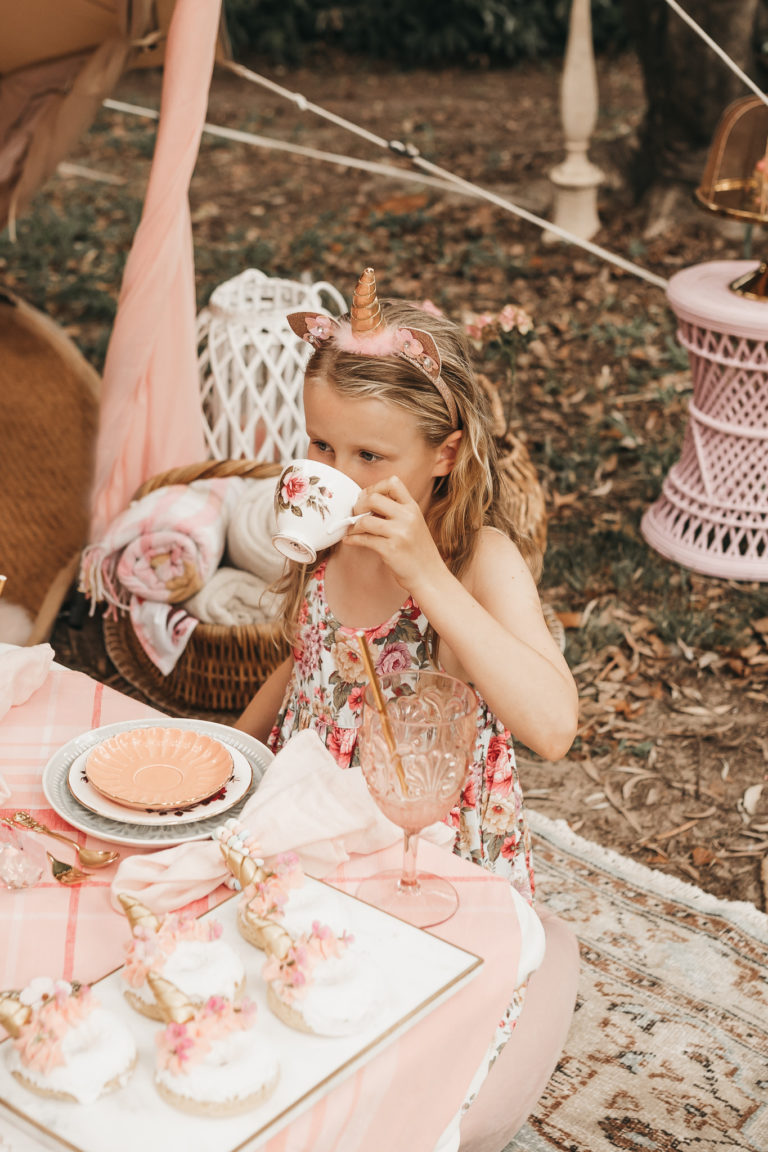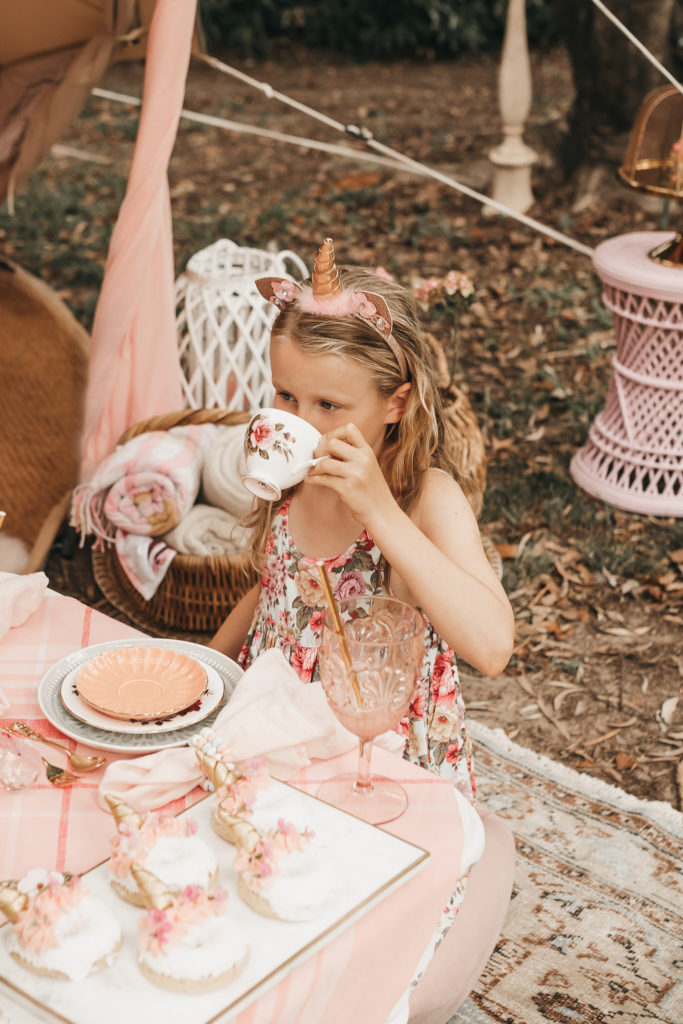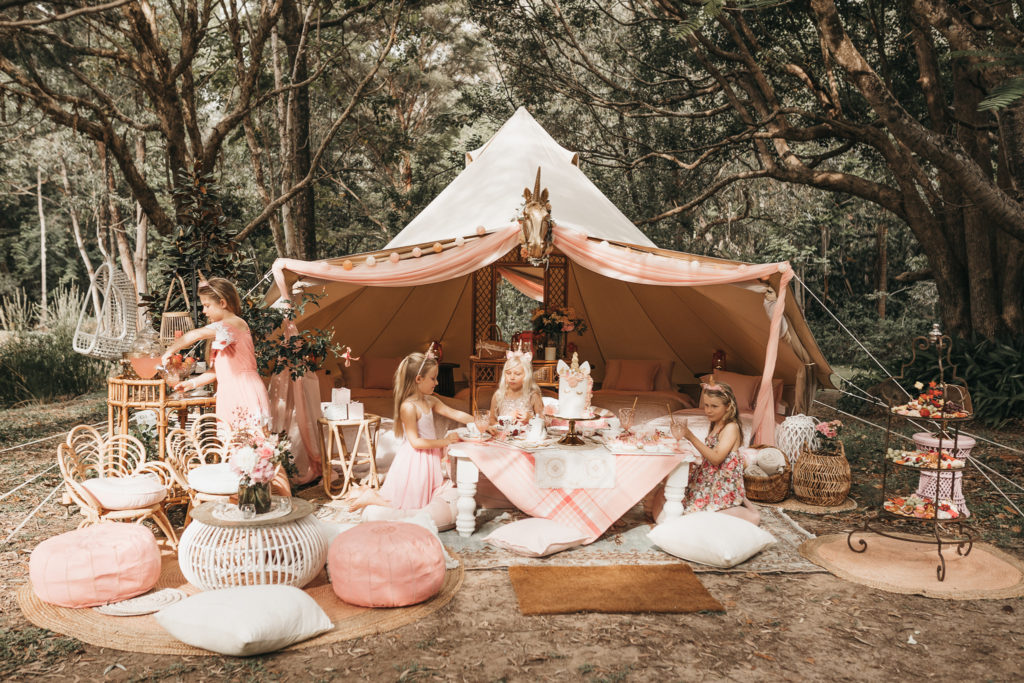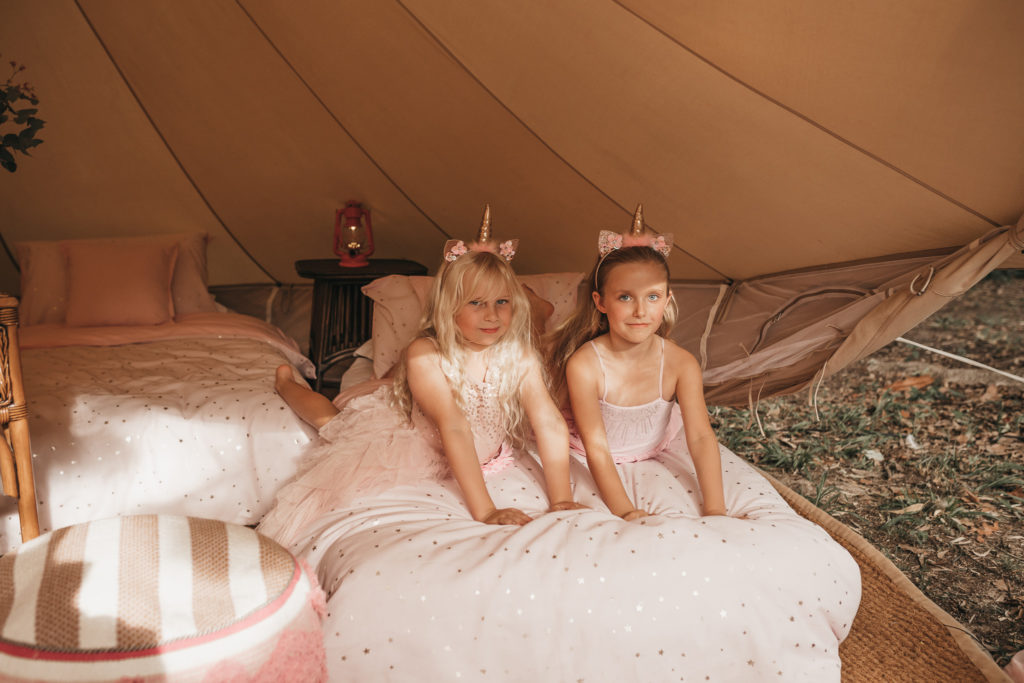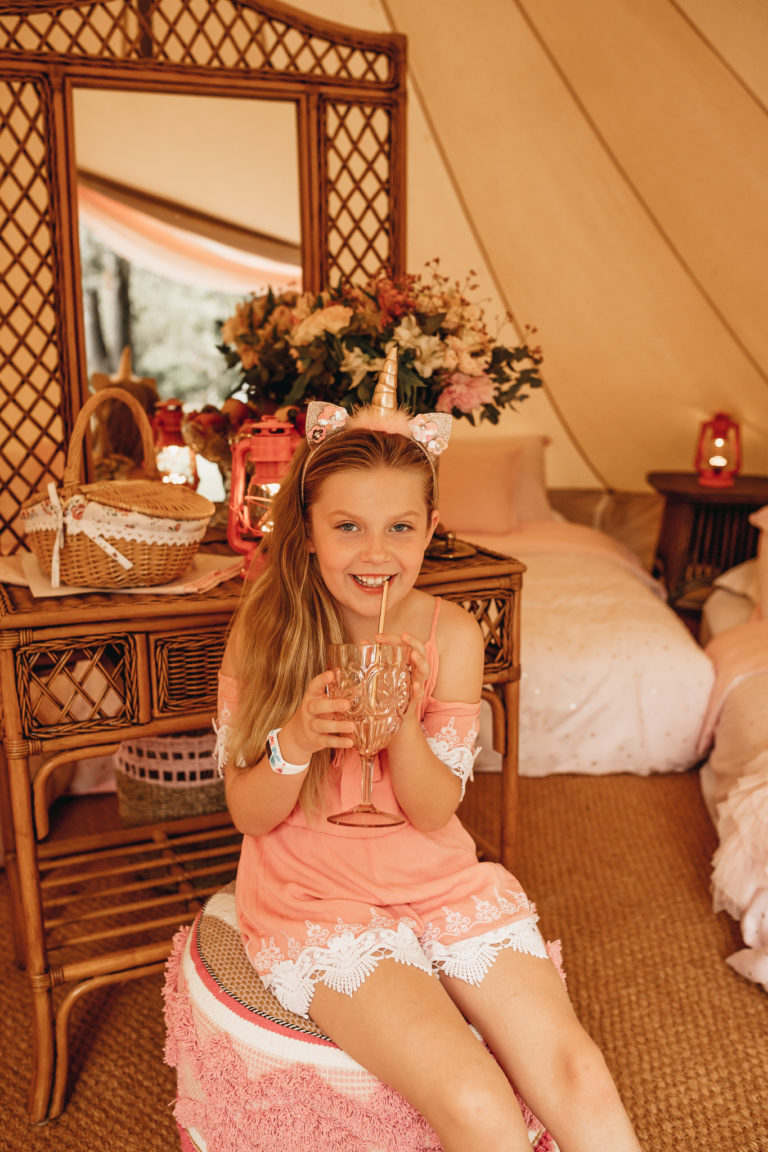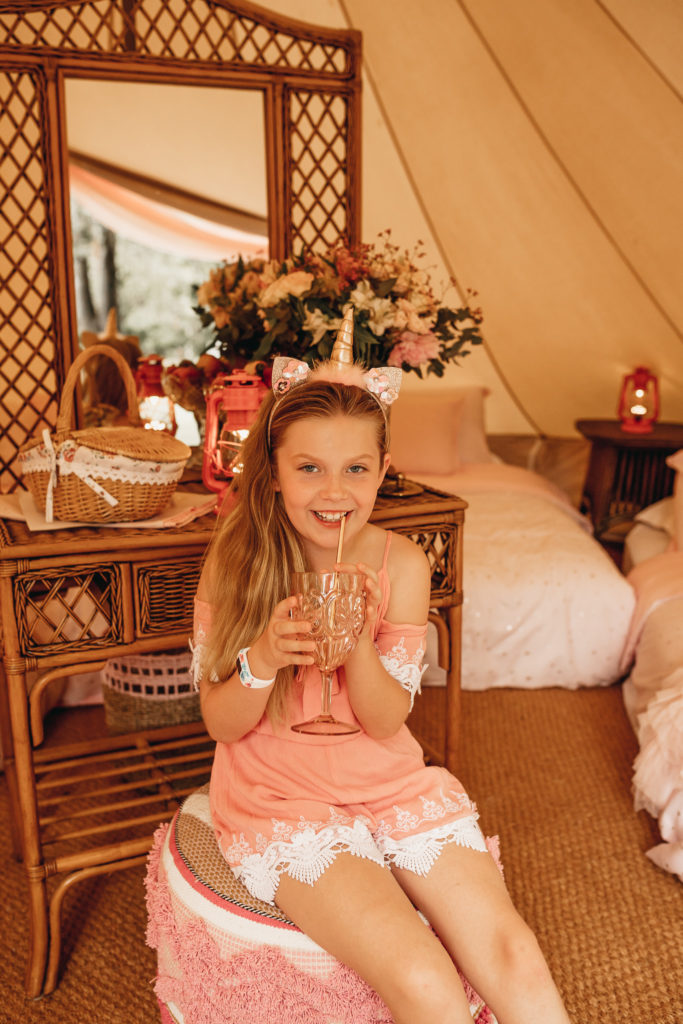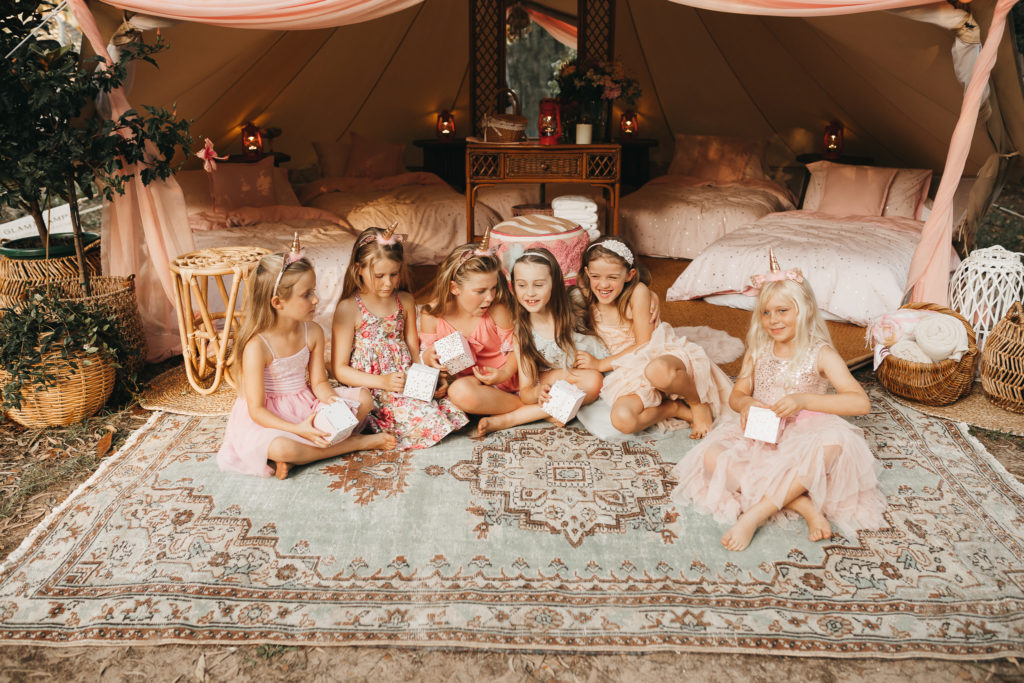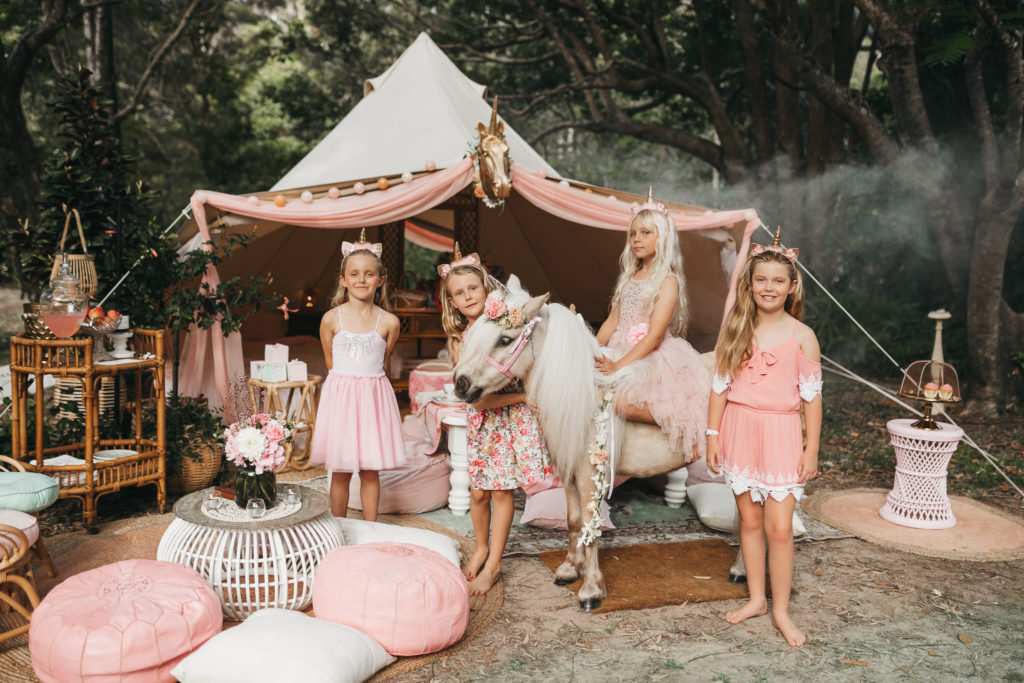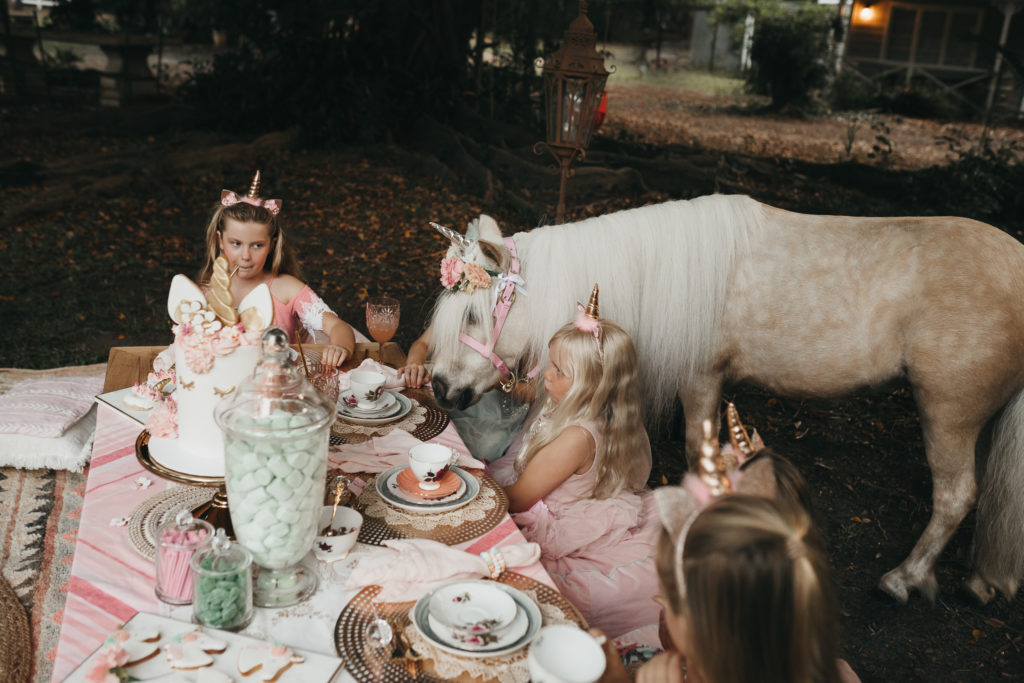 A party to remember!
Glamacamp are based in Noosa, QLD. You can follow them on Instagram, Facebook or visit their website.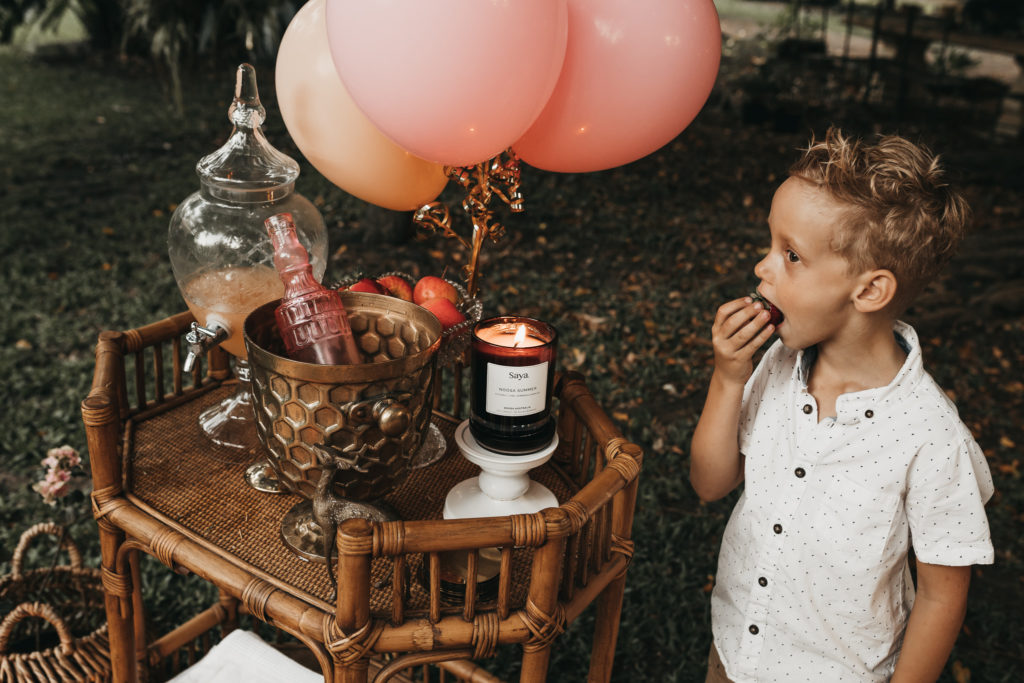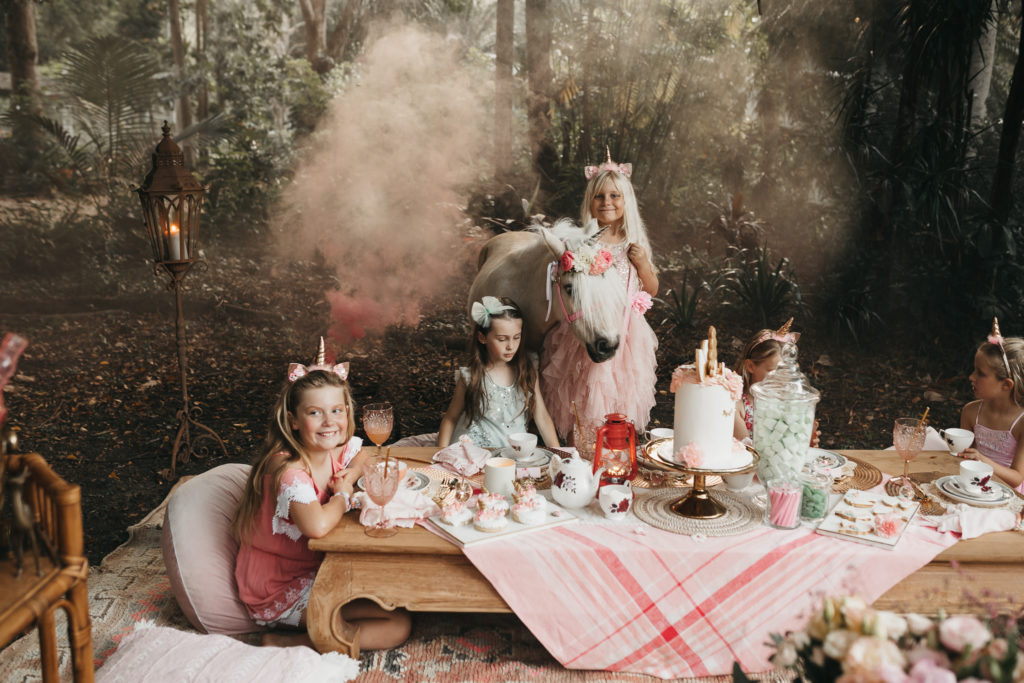 Vendor Credits
Photography | The Frame
Unicorn | Your Mane Event
Styling and Picnic Set Up | Glamacamp
Cake, Cookies and Donuts | SweetP Cakes and Cookies
Flowers | Rambling Rose Cooroy
Grazing Tower | Journey Street Food
Stationary | Glamacamp
Tent | Glamacamp