Elise from Lopre' Events has without doubt outdone her self for little Xavier's birthday this year (see last year's here)! The Kenworth truck theme was born out of the little ones love for the trucks. Elise's dedication to authentic detail even saw her seeking official approval for the company's logo. As such, we are passing on the story to Elise so you can read the full details of Xavier's Kenworth truck party. The colour scheme of the party was red, black, grey and white.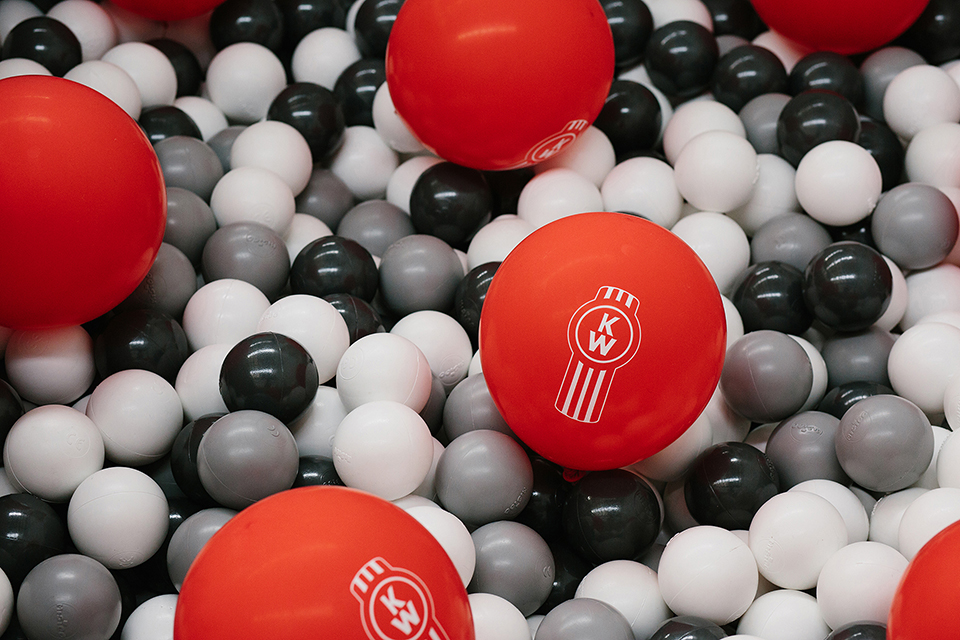 Xavier's Kenworth truck party
The birthday boy's obsession with trucks was the deciding factor for his birthday theme. There have been many monster truck and construction themed birthdays however, road trucks have not been so common.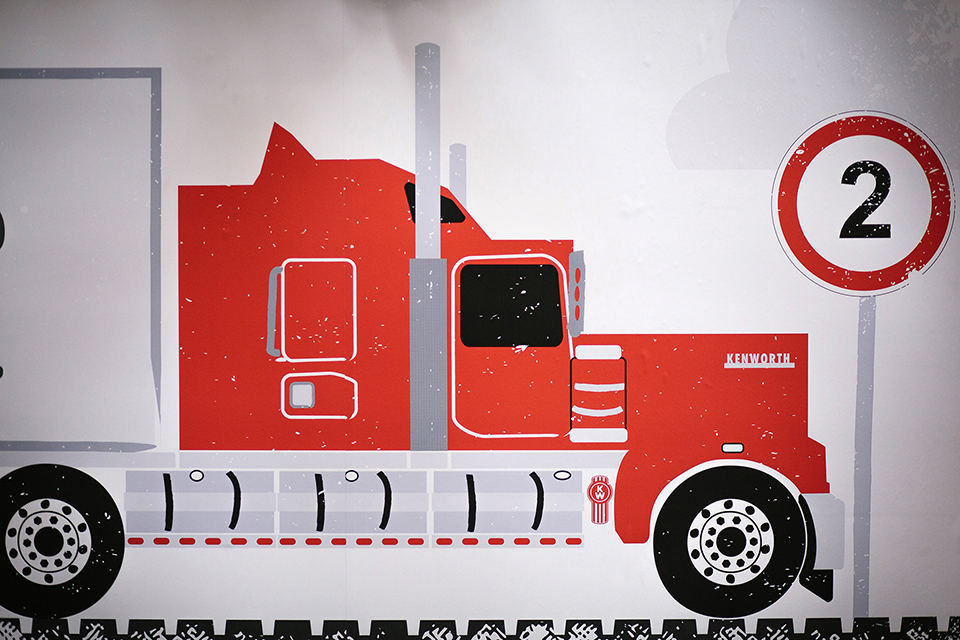 Little Xavier has a strong love for the iconic (and world's best truck manufacturer) Kenworth. When we approached Kenworth Australia to ensure we had their approval to use their logo throughout the design for the party, we were very fortunate as they loved the idea and supported the event.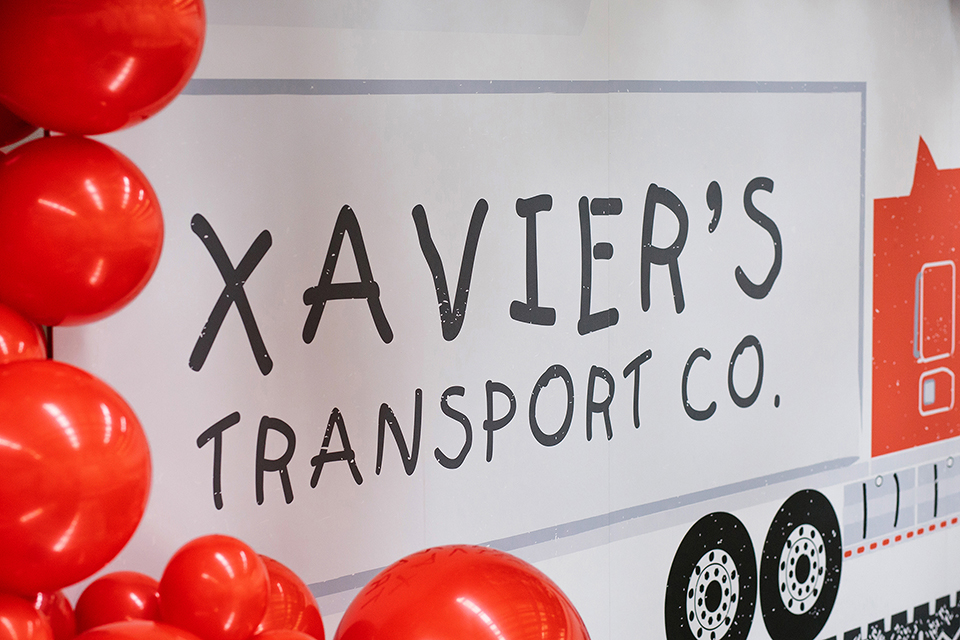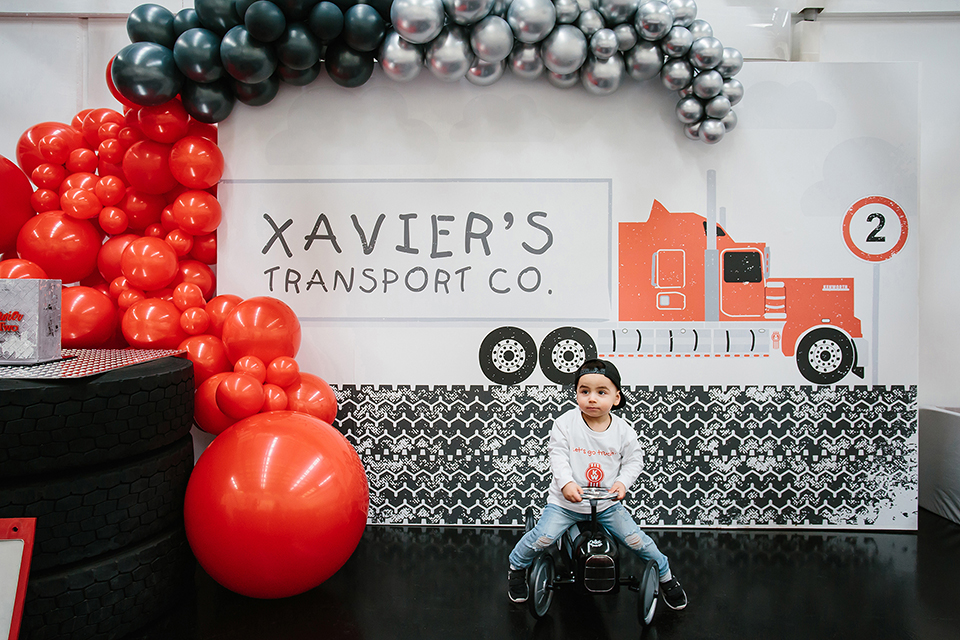 As we had the corporate brand on board it was important we do the brand justice and ensure it was executed well. The graphics for this event were crucial to the success of the party. I approached one of my favourite designers, Emma from Emma Smith Stationery to create all the artwork for this event. Providing Emma with many photos of a limited edition Kenworth Truck, Emma hand drew the artwork for the invitation and all graphics. She replicated every detail of the Kenworth truck, the front, back, side profile and also the dash and steering wheel.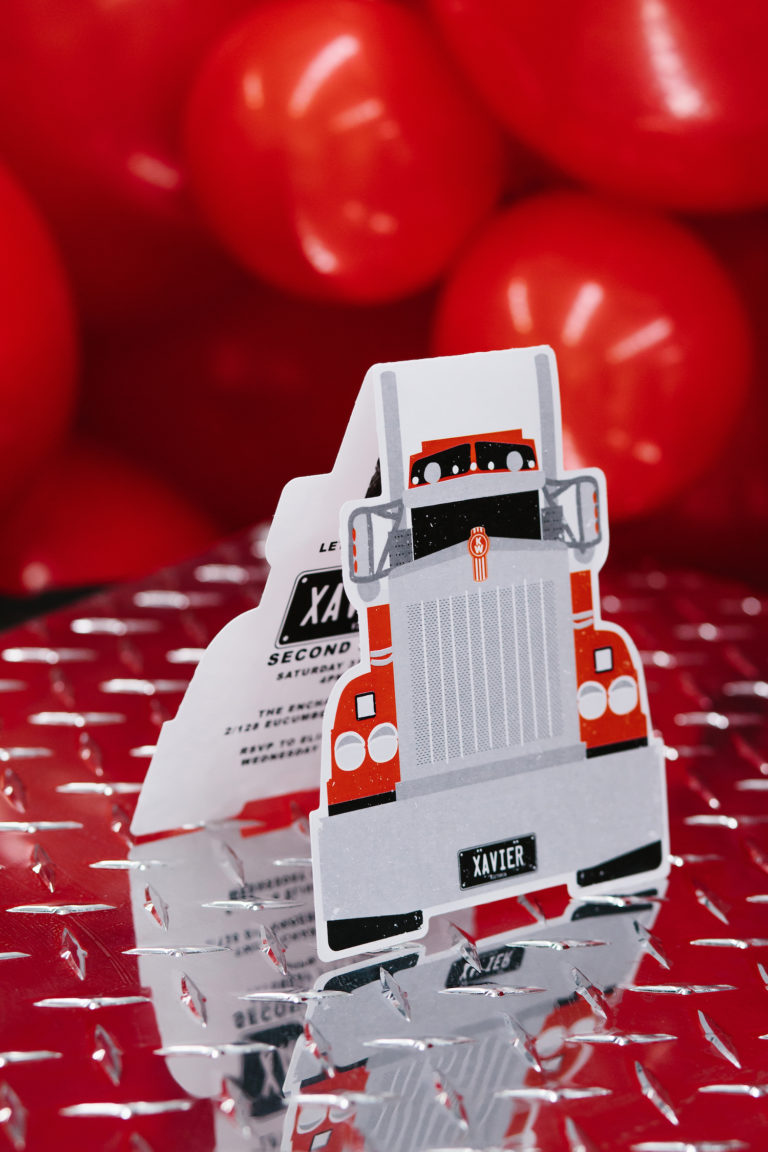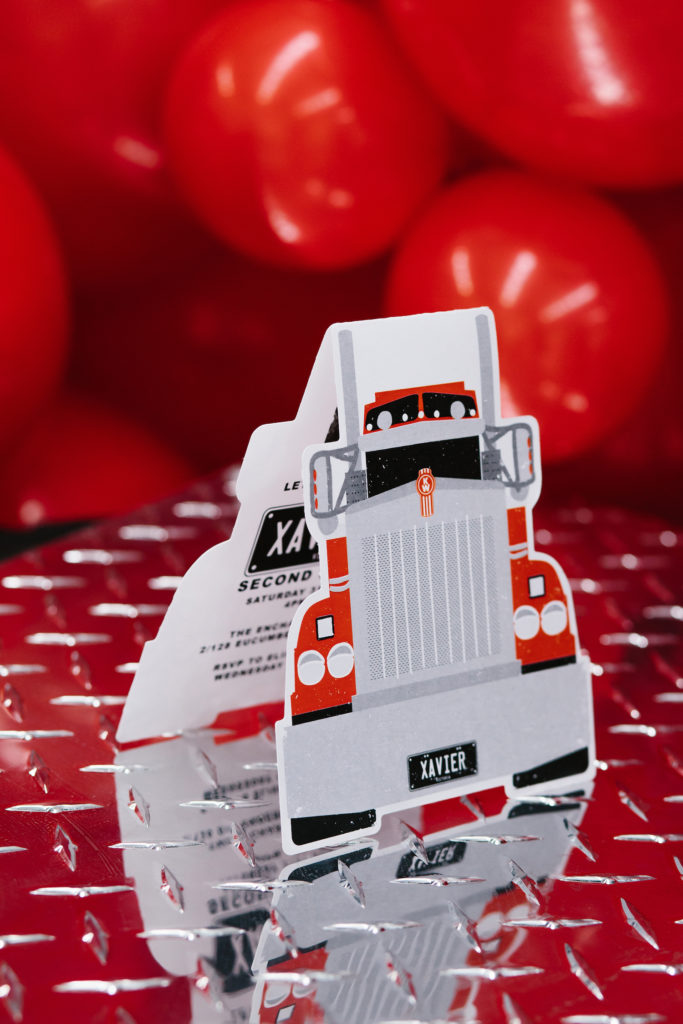 Children and guests were greeted with a Kenworth floor decal and a 3m wide custom backdrop. This back drop had a side profile of the truck which then had a balloon installation which started from the muffler to replicate smoke. Our statement cake was simple yet effective.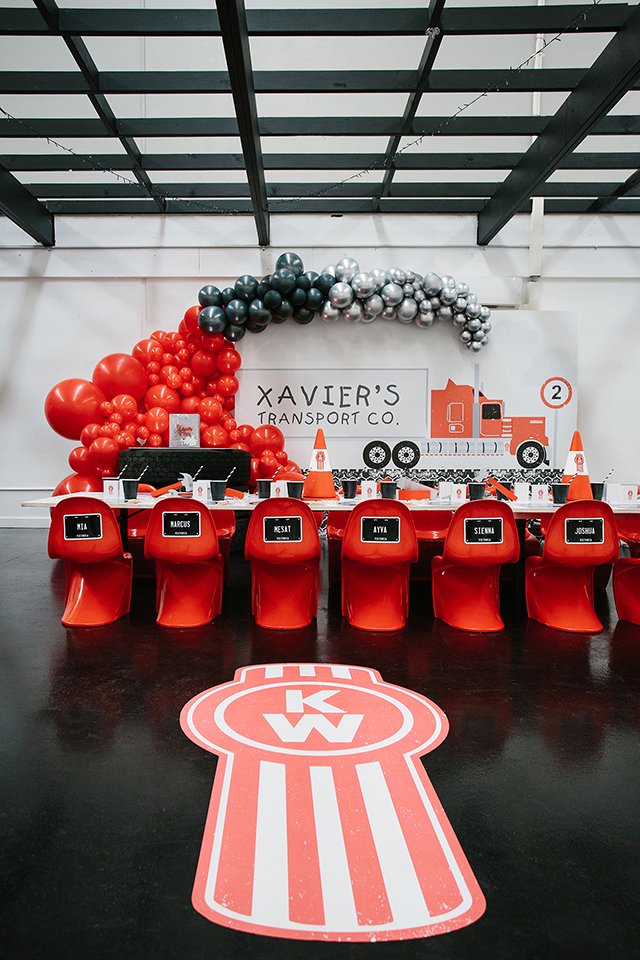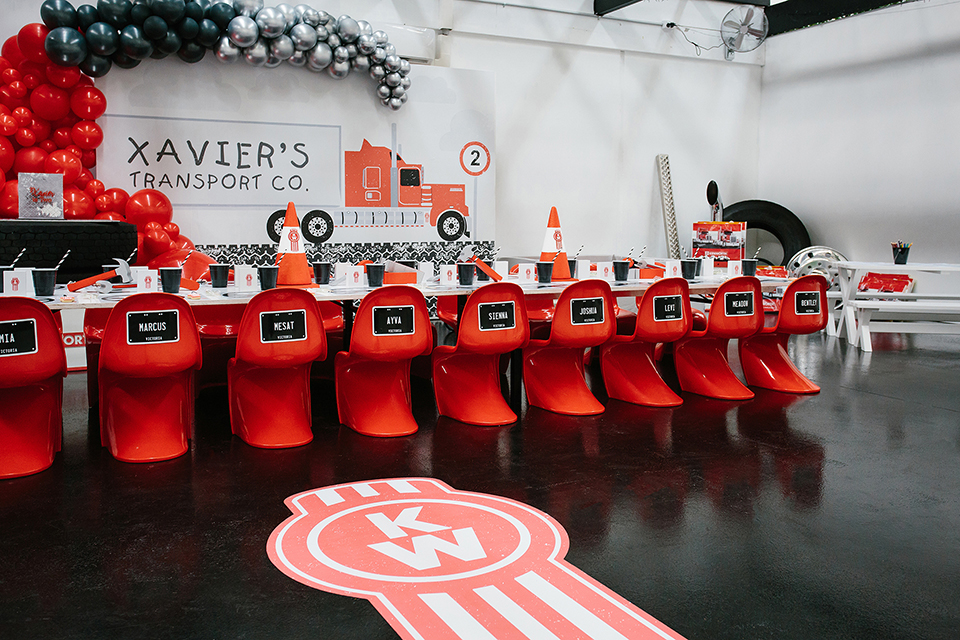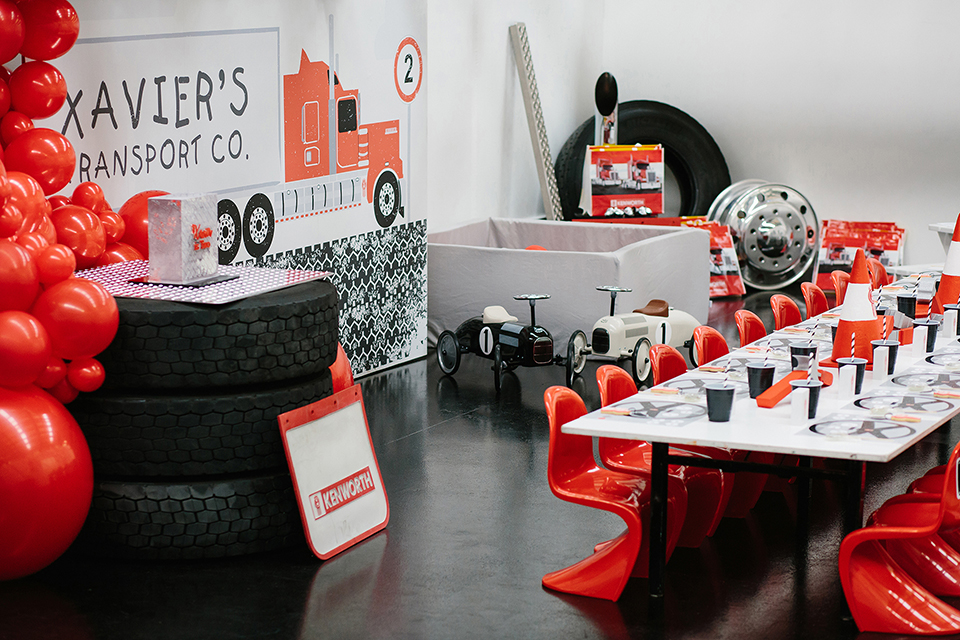 The goal was to create a tablescape that gave the illusion the children were driving a truck. We added personalised name plates on the back of every chair. Once the children took their seat, they had a placemat which displayed the dash and steering wheel. On the right side of their placemat was a Kenworth logo keyring cookie which also had a cutout of the key. On the left side it had a gear stick lollipop which was also hand drawn by Emma.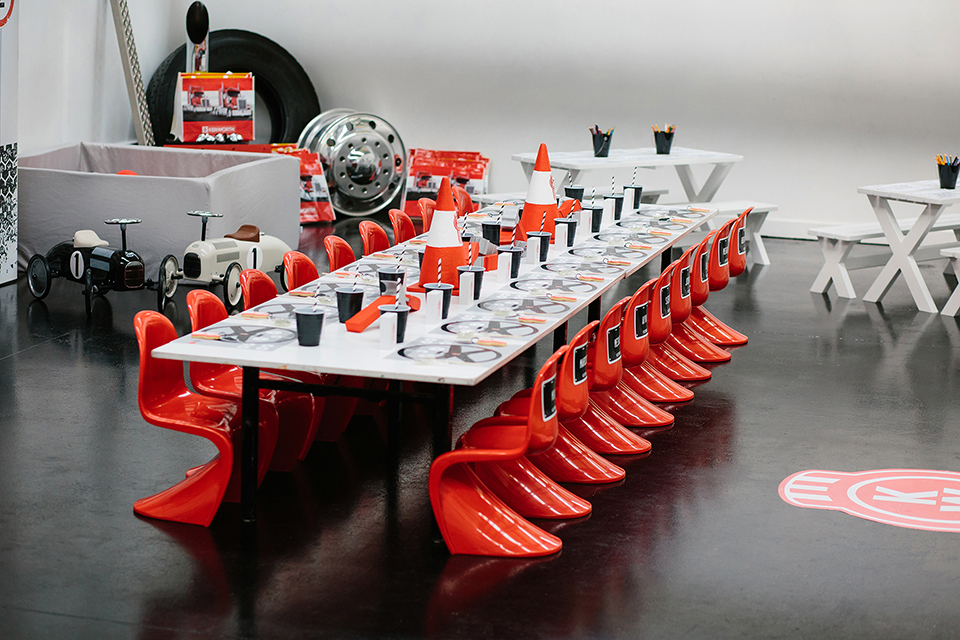 To add some fun to the table we had Styrofoam tool props down the table and also traffic cones with the Kenworth Logo. These elements definitely completed the tablescape and gave it the WOW factor.
The grand finale to this super cool birthday was the arrival of a Kenworth truck. The children were in awe, it was every little boys dream!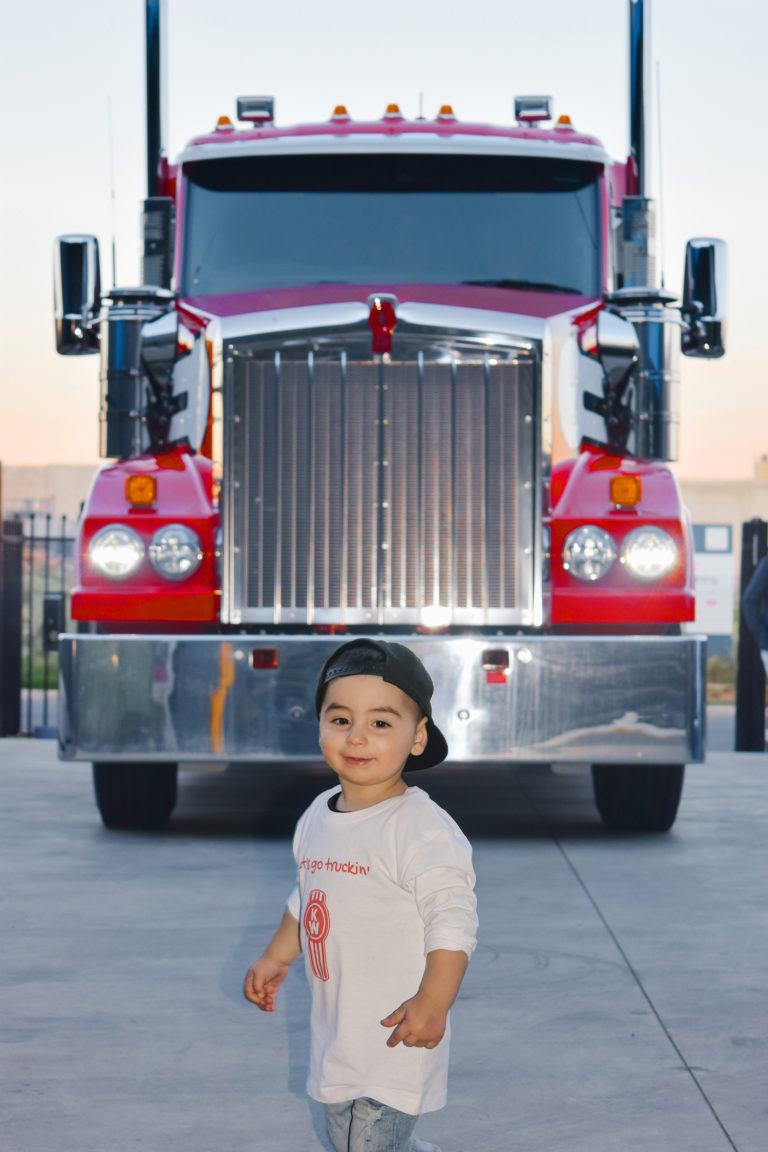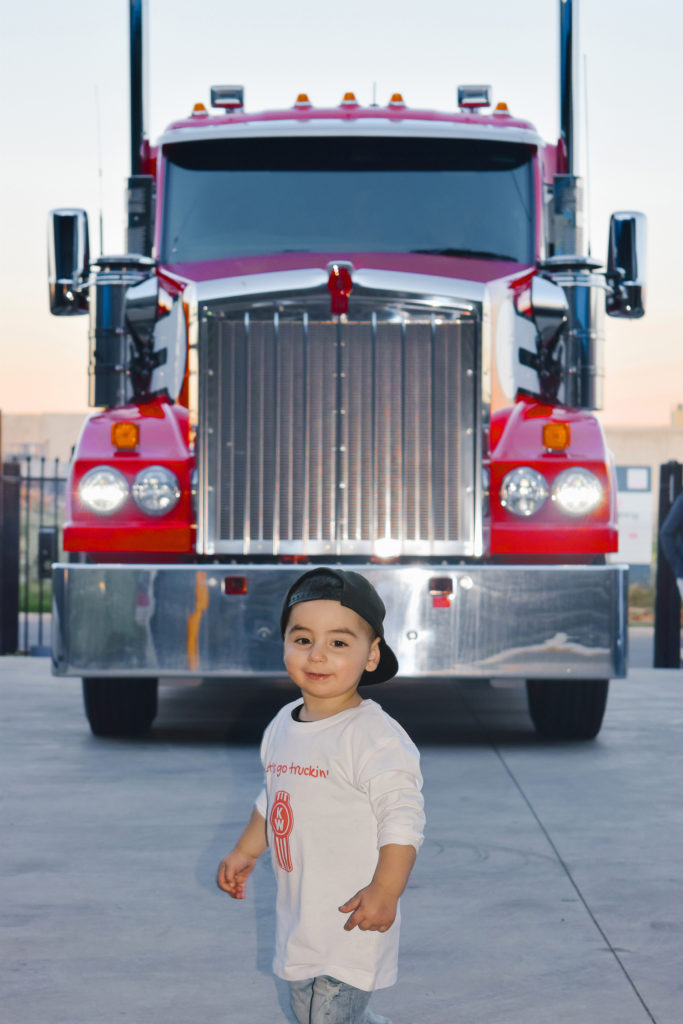 Vendor Credits
Concept | Design | Styling @lopreevents
Artwork | Stationery @esstationery
Venue | Balloons @theenchantedstudio
Backdrop | Floor decal @pickawall
Picnic table | Play equipment @littleluxepartyhire
Table | Chairs @minipartypeople
Styro props @chocoblissaustralia
Chair decals @janeandcocrafts
Cookies @bakedonmacedon
Cake @pastelandbloom
Lollipops @petal_and_pop
Photographer @roam.and.wander