Mummy Katrina of @onemums.style threw this totally inspiring blush and white swan party for her little cutie Layla, and the results were just delightful! Layla's swan soirée featured a touch of black in addition to the white and blush, adding a unique and monochrome touch to this popular theme.
Details from Layla's blush and white swan party
Katrina tells us, "styling kids' birthday parties is one of my favourite things to do! When coming up with the theme for Layla's, I wanted it to be elegant, dreamy and floral".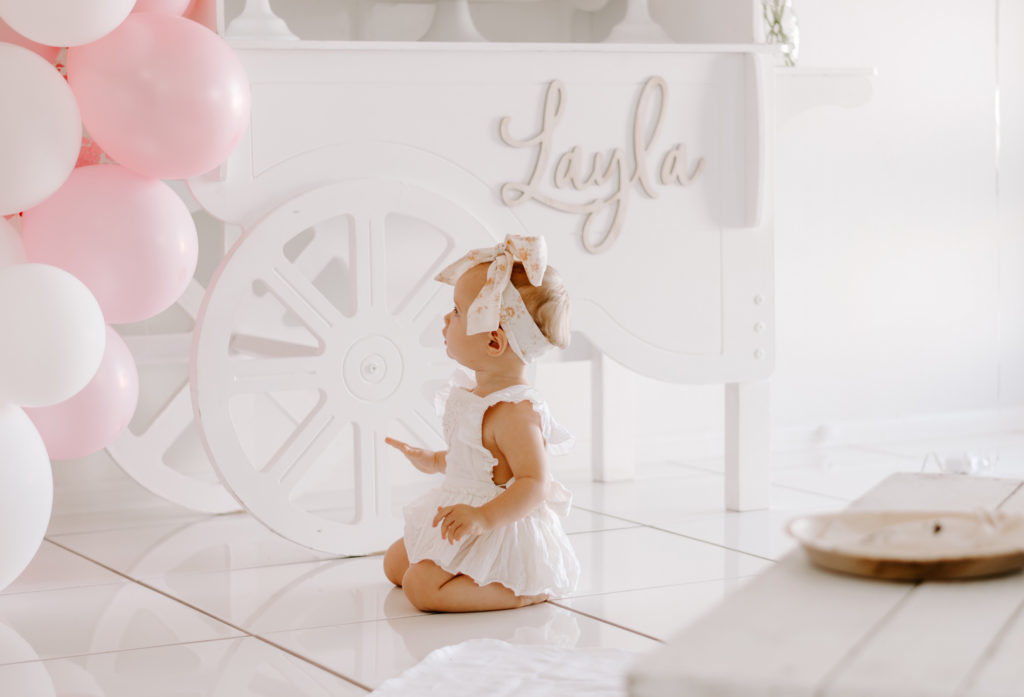 She adds "I wanted the kids to have a little space where they could sit and enjoy their cake, as well as feel important and special".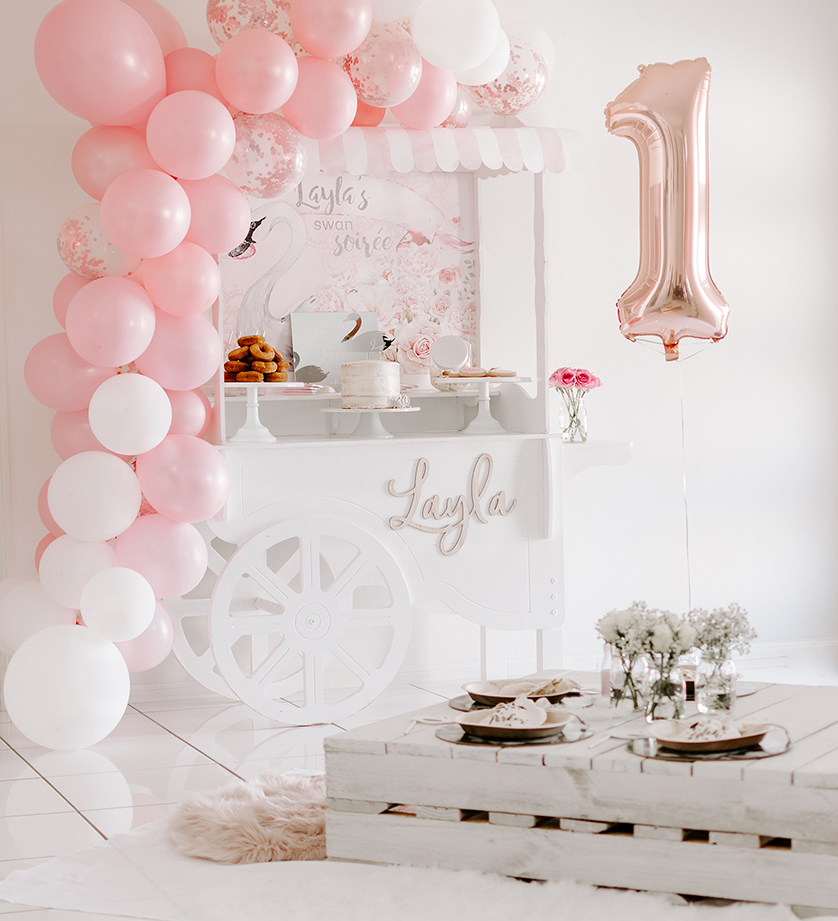 The personalised bags added a little unique touch for the guests. A pallet table made for the perfect kids space.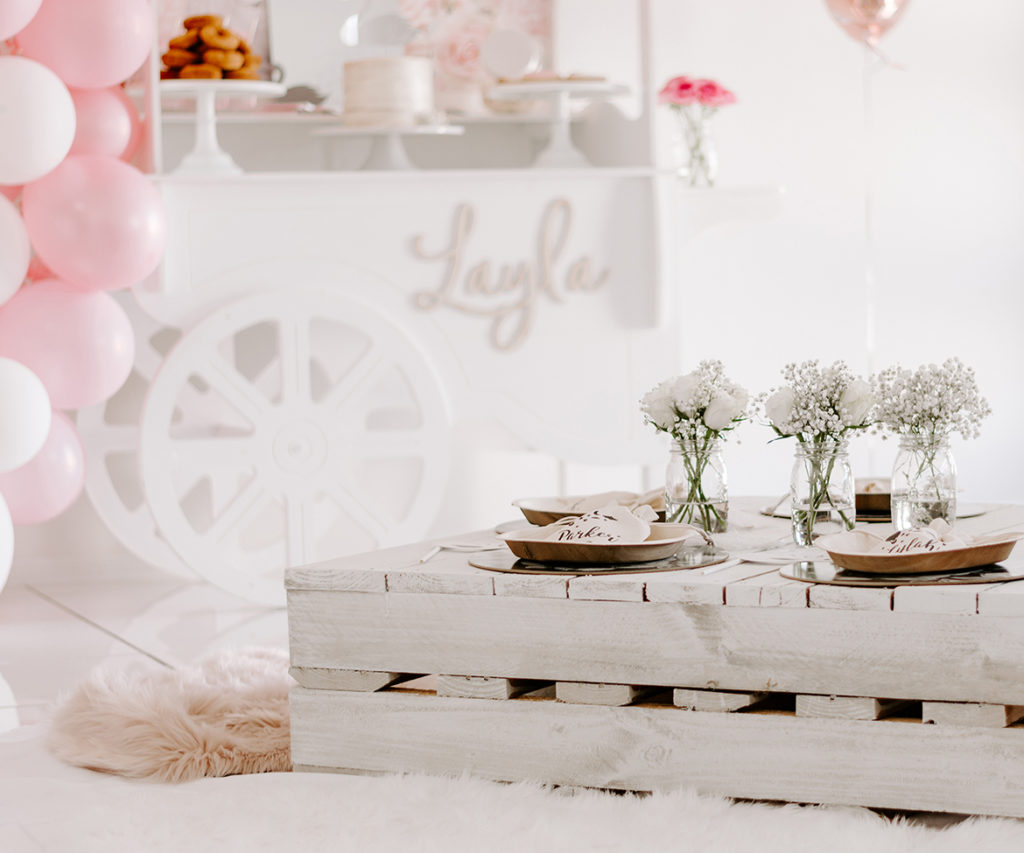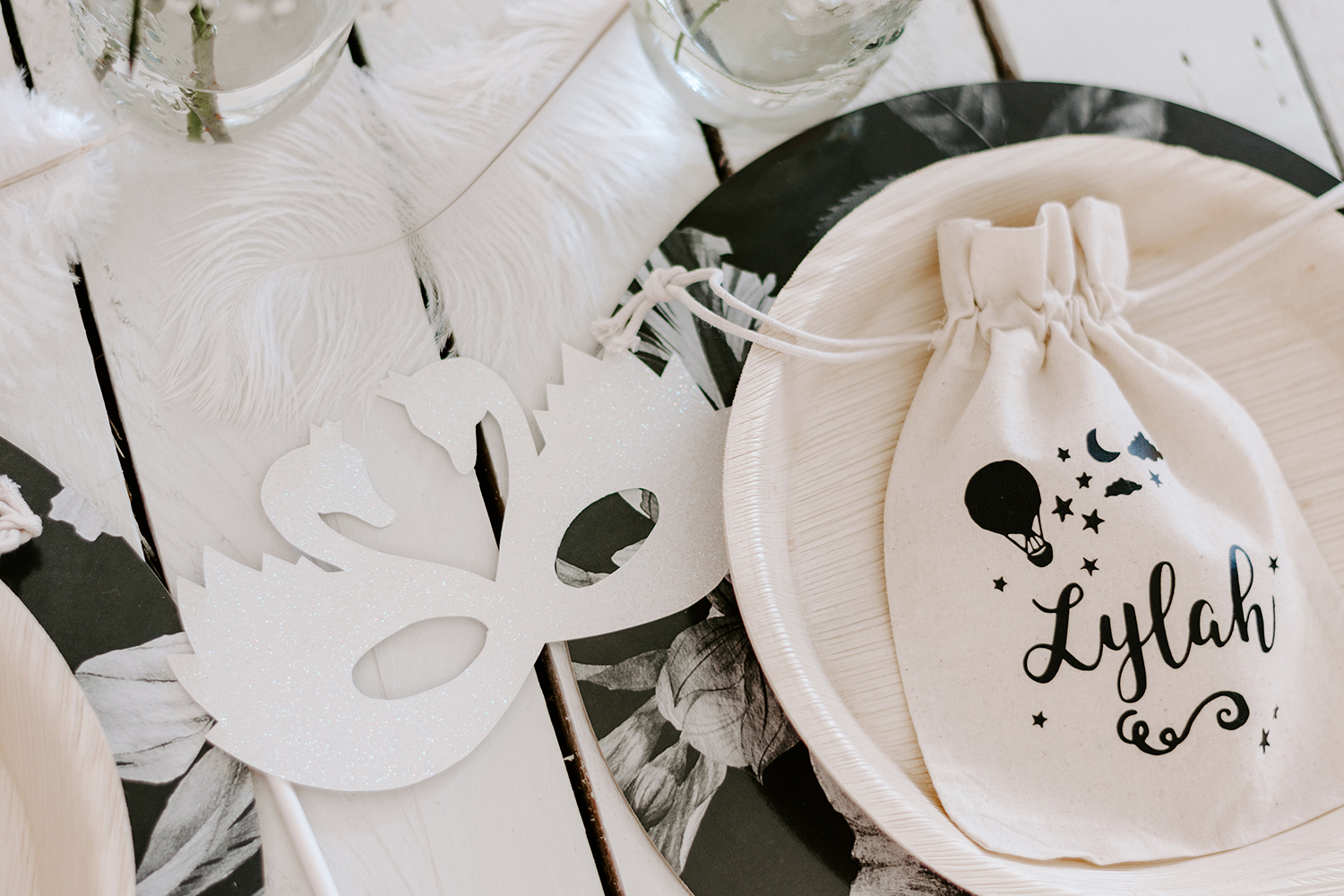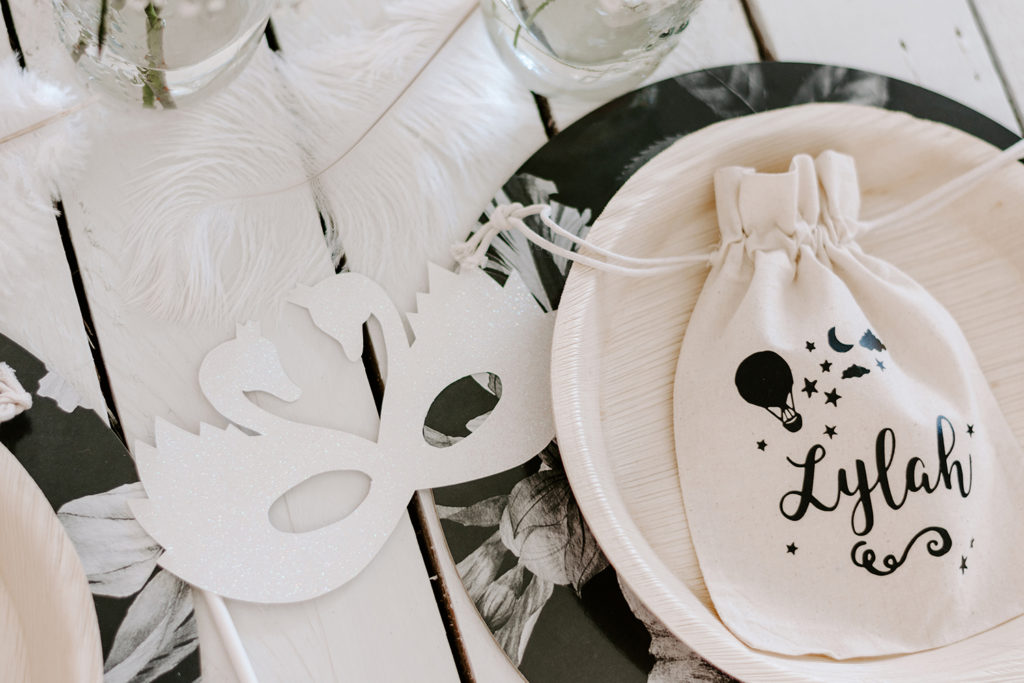 Katrina also created a special space just for the birthday girl. "Her own seat, balloon and name on the wall reminded everyone who's special day it was", she told us.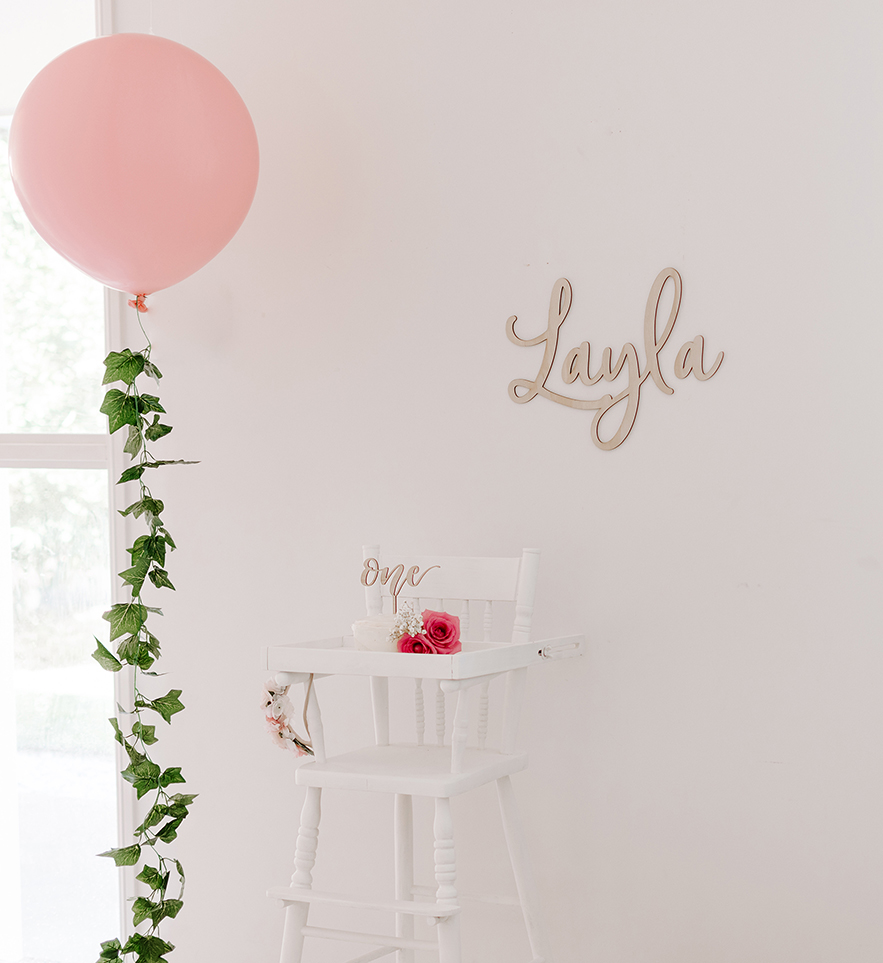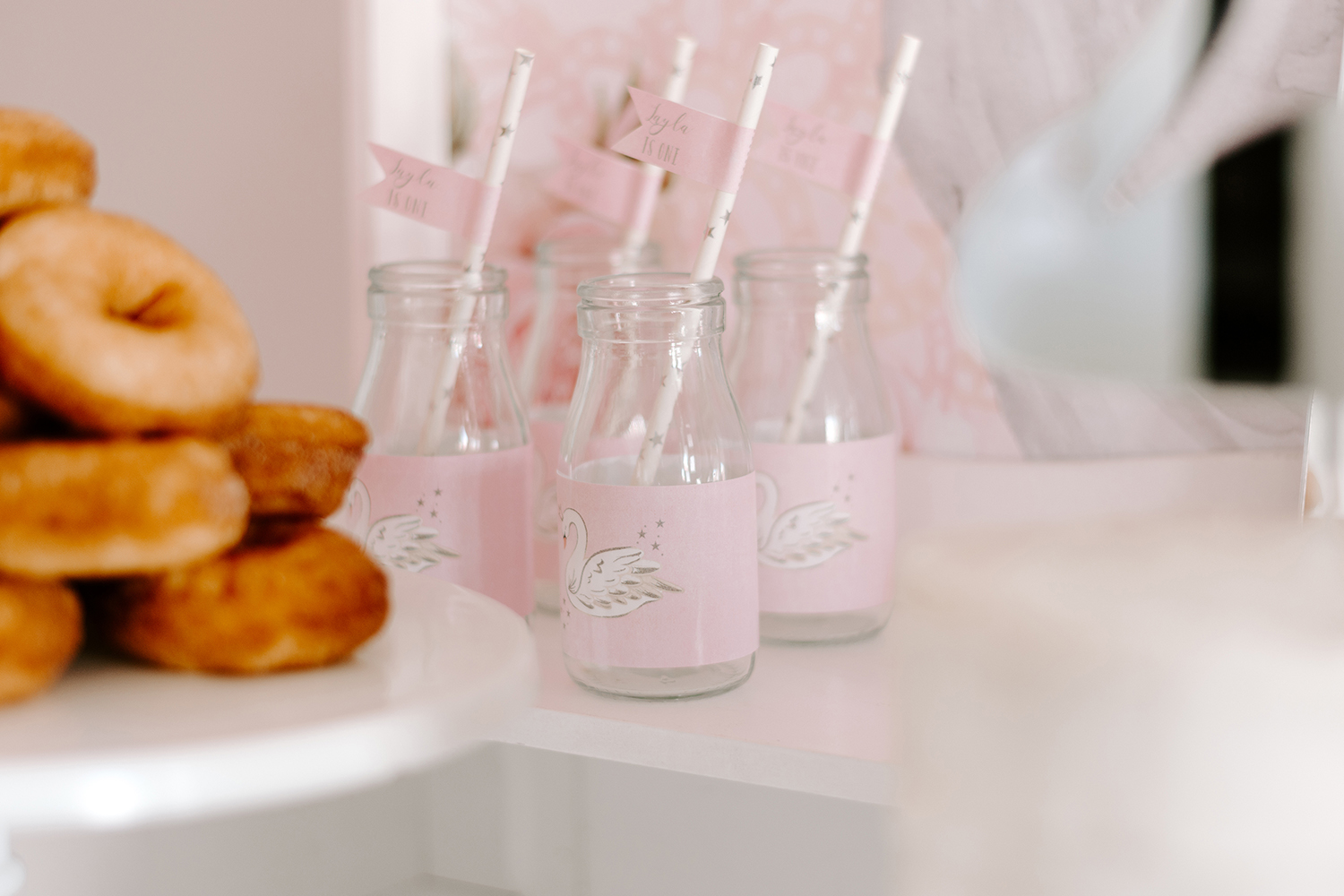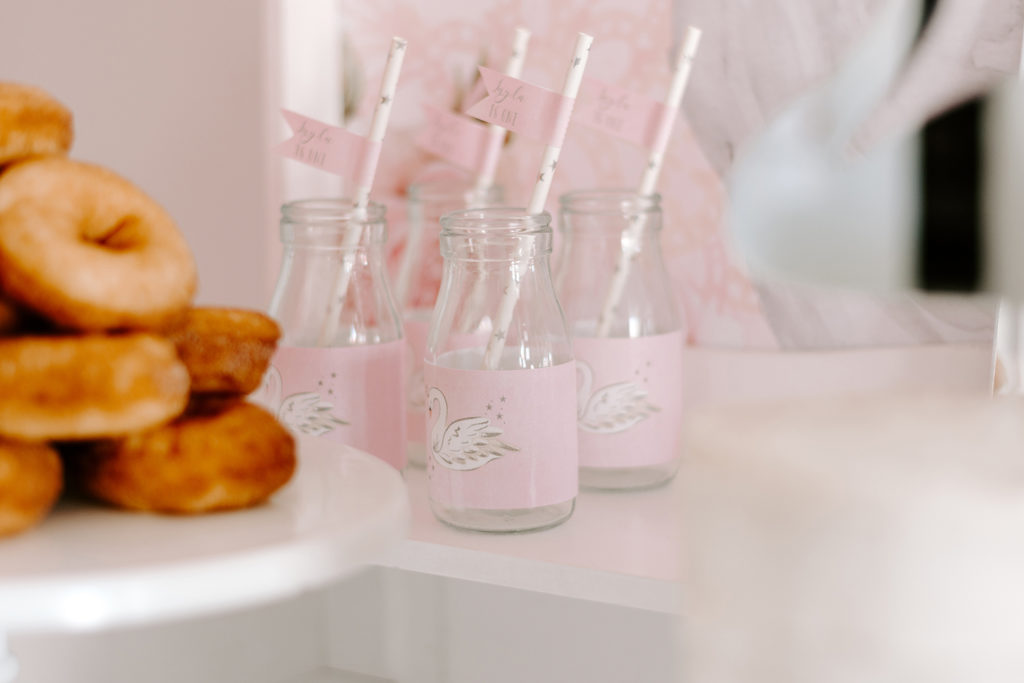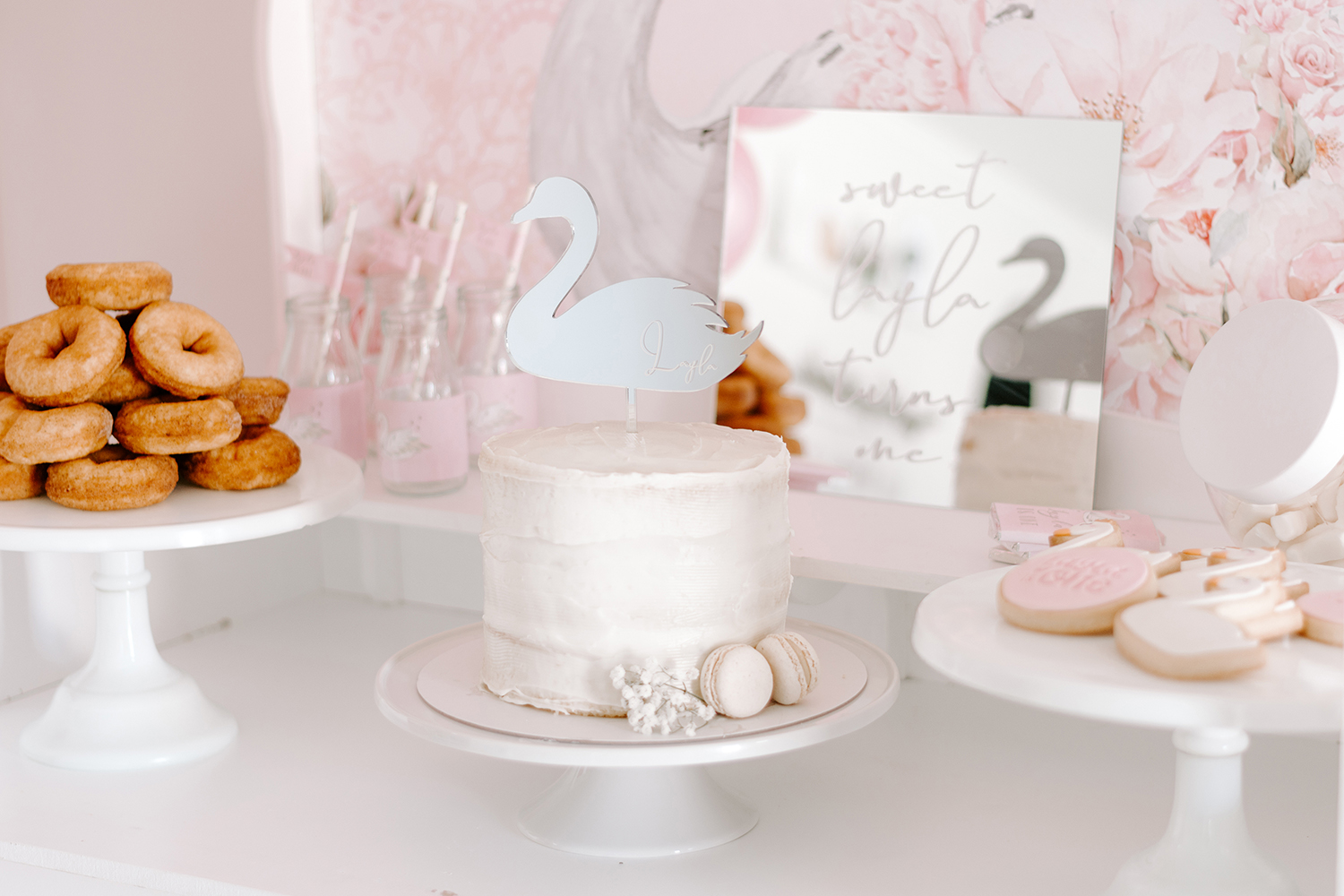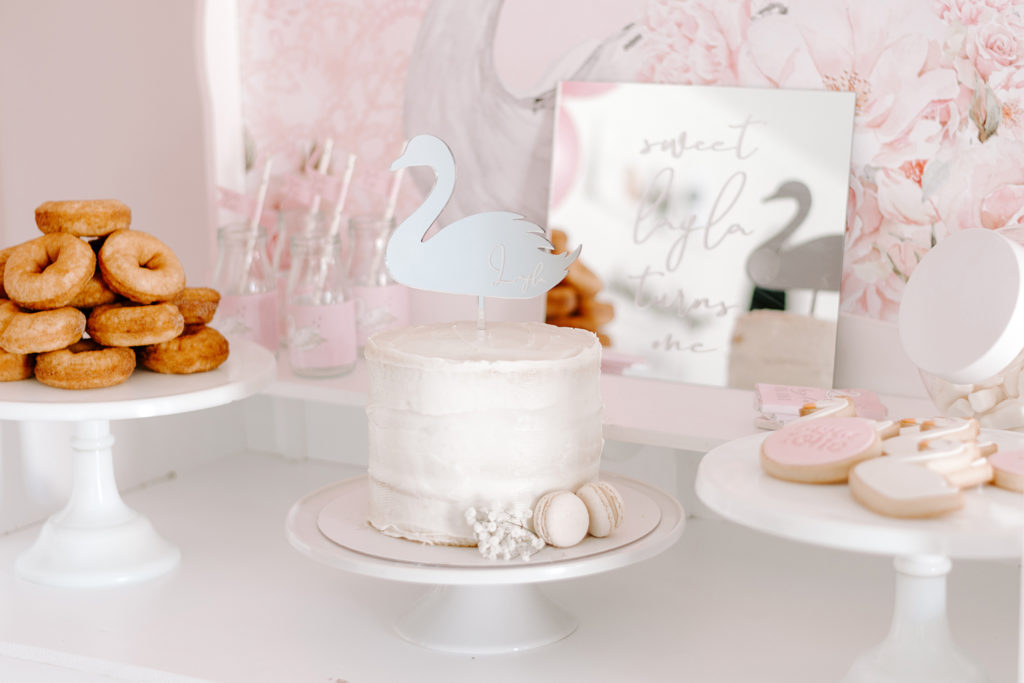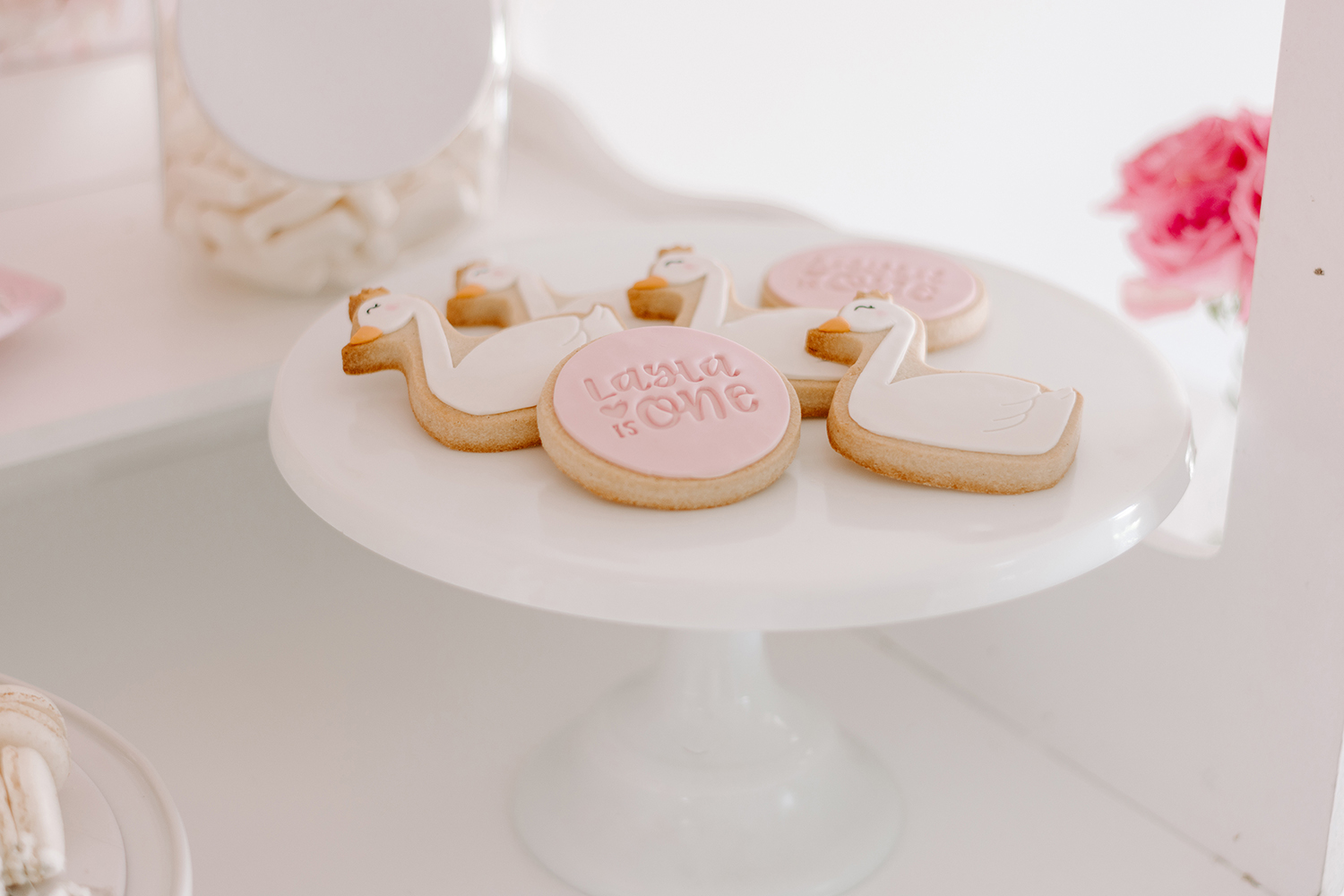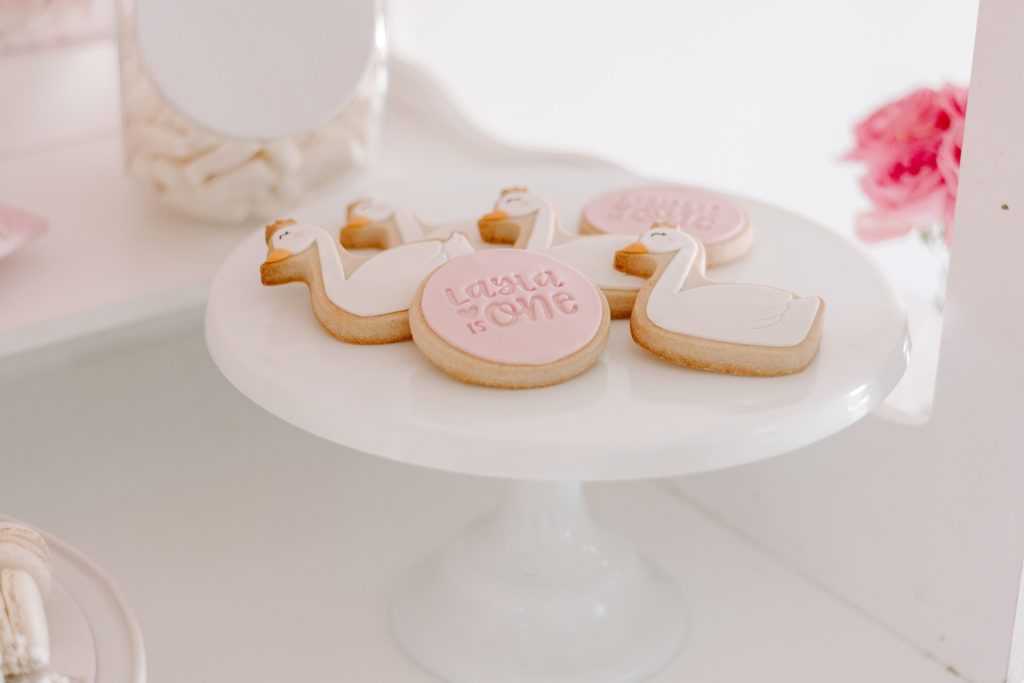 For the main dessert area, Katrina used an elegant party cart to bring it all together. "Adding a balloon garland to the top of the cart helped it pop and adding a backdrop it tied it all together. This became the main focal point of the party, a place to house the cake, treats and snacks".
The stunning 'Swan Soirée' artwork was created by Pink Pom Pom Kids.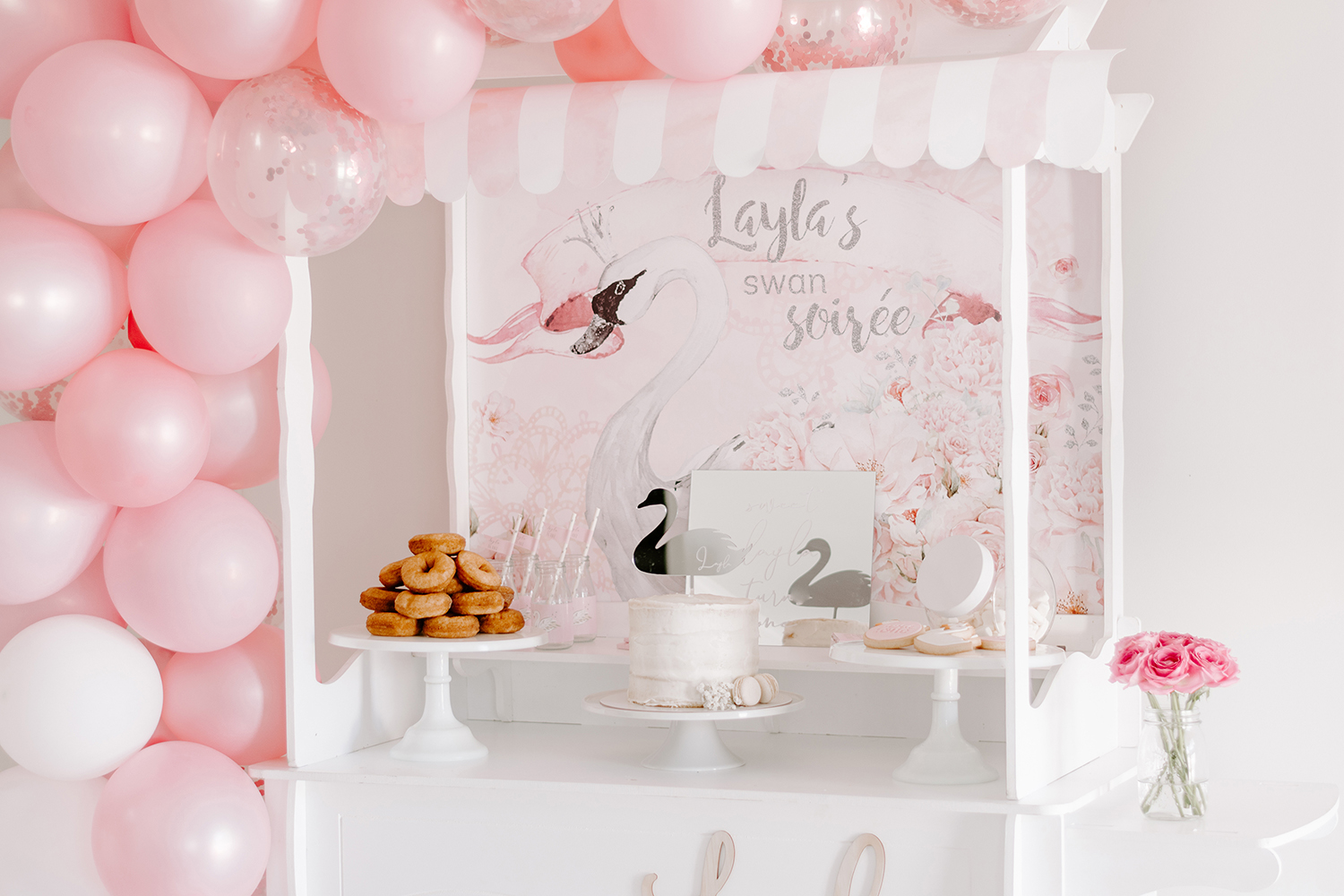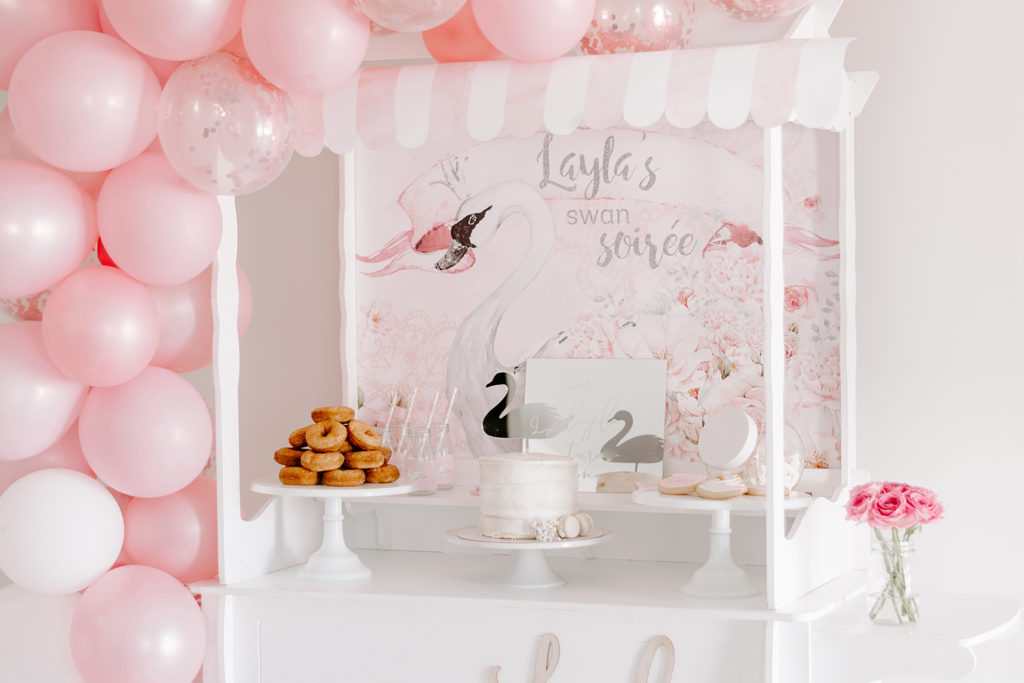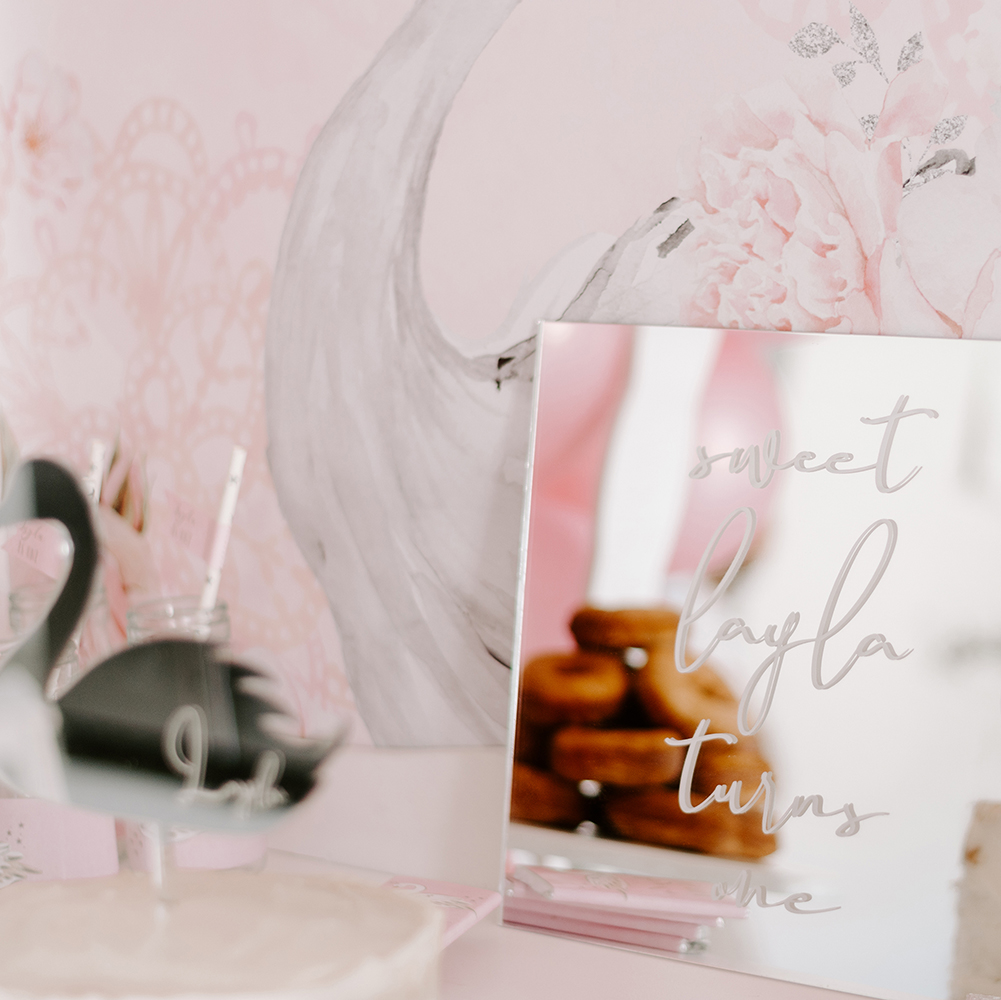 Vendor Credits
Concept | @onemums.style
Cart | @enchantedpartyhire
Cake topper & name script | @_shartruese
Foil number balloon & big pink ballon | @the_pop_up_party_co
Personalised bag | @cottongiftco
Layla mirror plaque & mirror swan cake topper | @tleafcollections
Chocolates, drink stickers & straw flags | @printandparty
Swan Soriee cart backdrop | @pinkpompomkids
Balloon garland | @ohmypartyau
Swan biscuits | @littlebisckut
You can follow Katrina's blog @onemums.style on Instagram.
For more illustrated party goodies by Pink Pom Pom Kids head to their Etsy store.