Amazing mummy Chelsea put together a beautiful celebration for her little one Grayson's first birthday! Being a single mama, she set out to get everything done on a budget and enlisted the help of her mum, dad, brother and best friend.
Chelsea had been tossing up between a woodland or jungle theme. Even after setting out to do a safari theme, 'Vintage Jungle' won out when she read about Jungle themes being a popular theme for 2018. She opted to steer away from the cutesy style jungle.
The food and desserts
The cake was made by Chelsea the night before using the infamous Woolies cake hack. It was 2 layers of baked white chocolate mud cakes for the bottom tier and the top tier was made of caramel and white chocolate Woolworth's cake. The buttercream icing was adorned with mars bar pods, crumbled chocolate biscuits and caramel sauce. The rosemary stems from the garden doubled as trees. These were a last minute addition.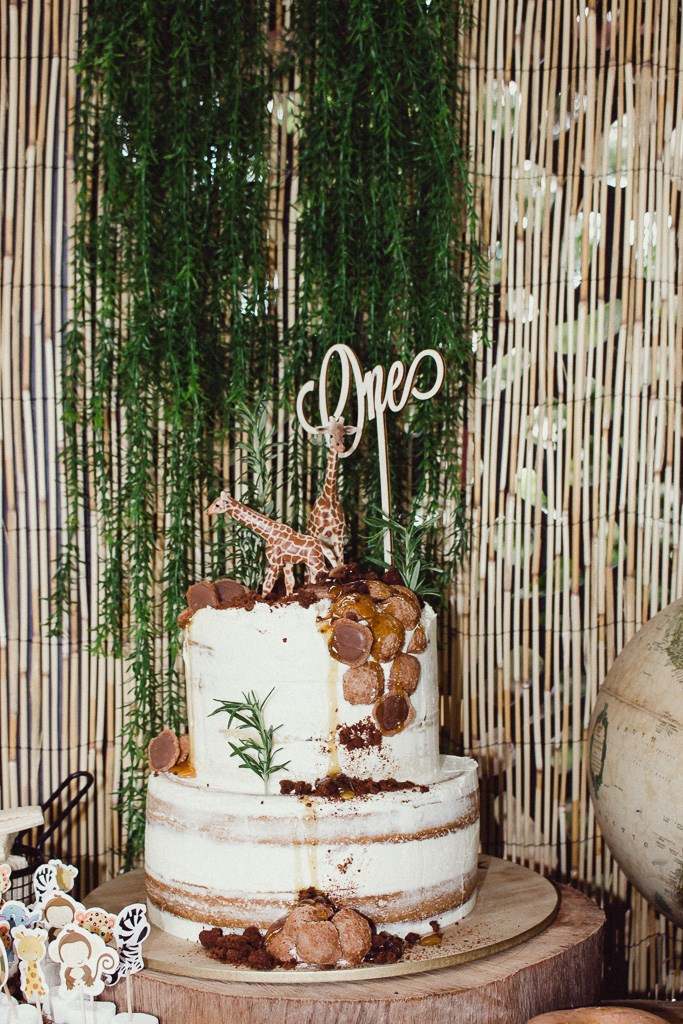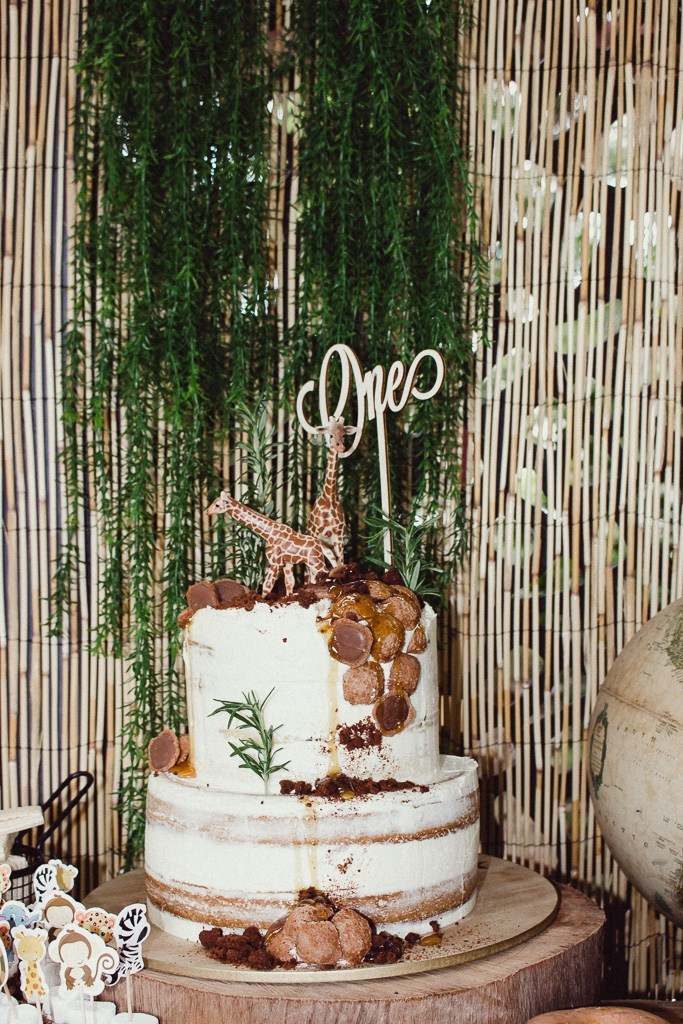 The cake topper was from Spotlight and the animals were from Kmart.
Desserts consisted of a variety of store bought biscuits, Krispy Kreme Donuts, Swamp Cups (Jelly, snakes crushed, biscuit and bullets), hedgehog slice, caramel slice, peppermint slice, and chocolate and nut dipped marshmallows.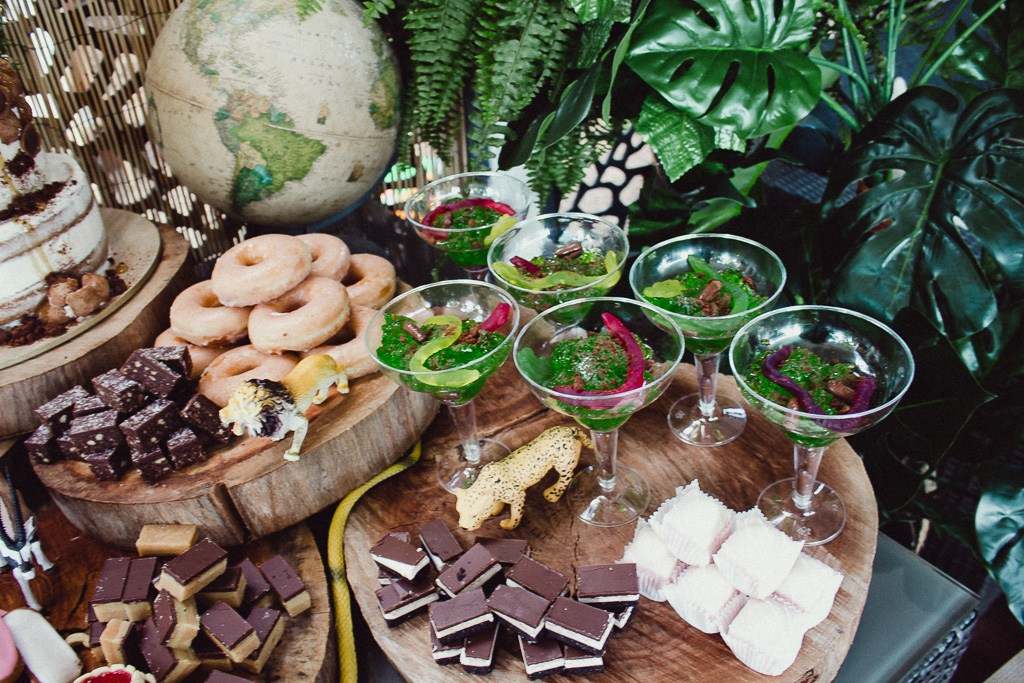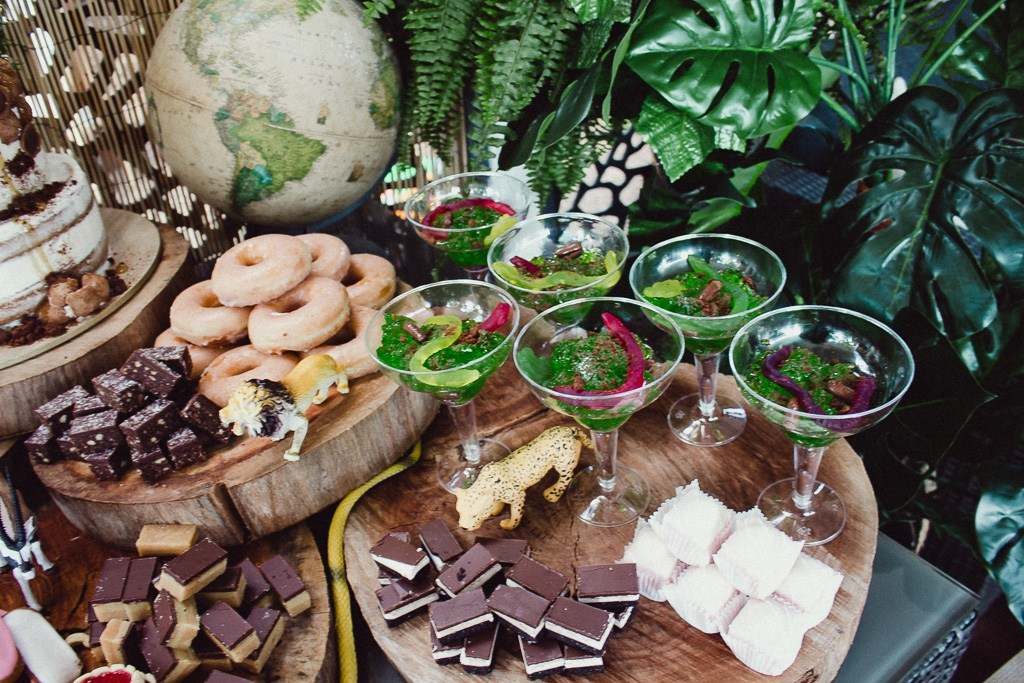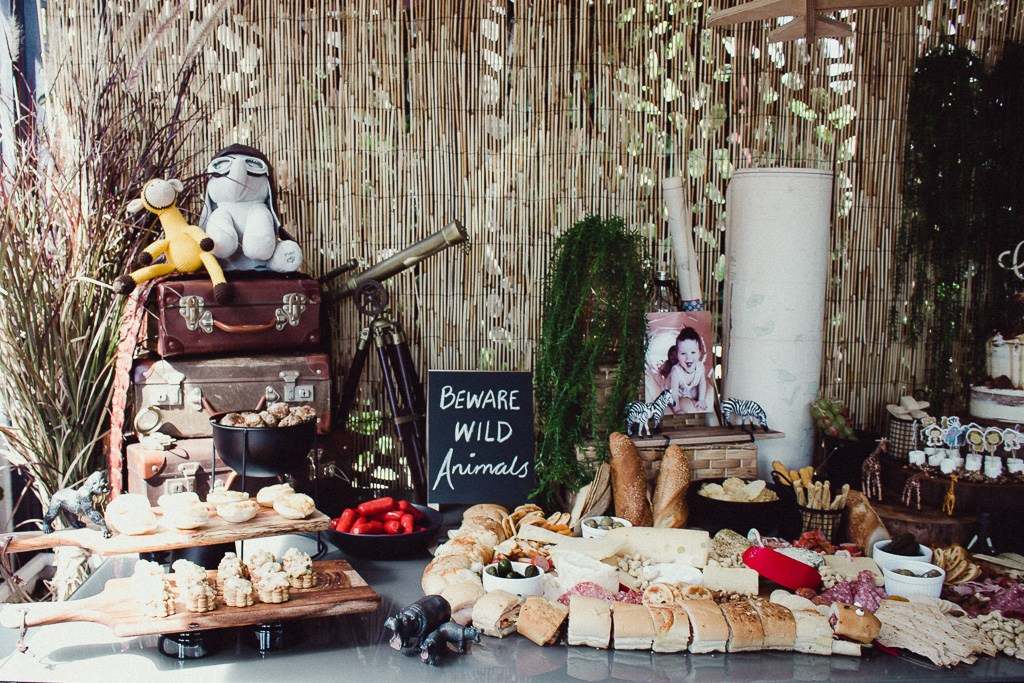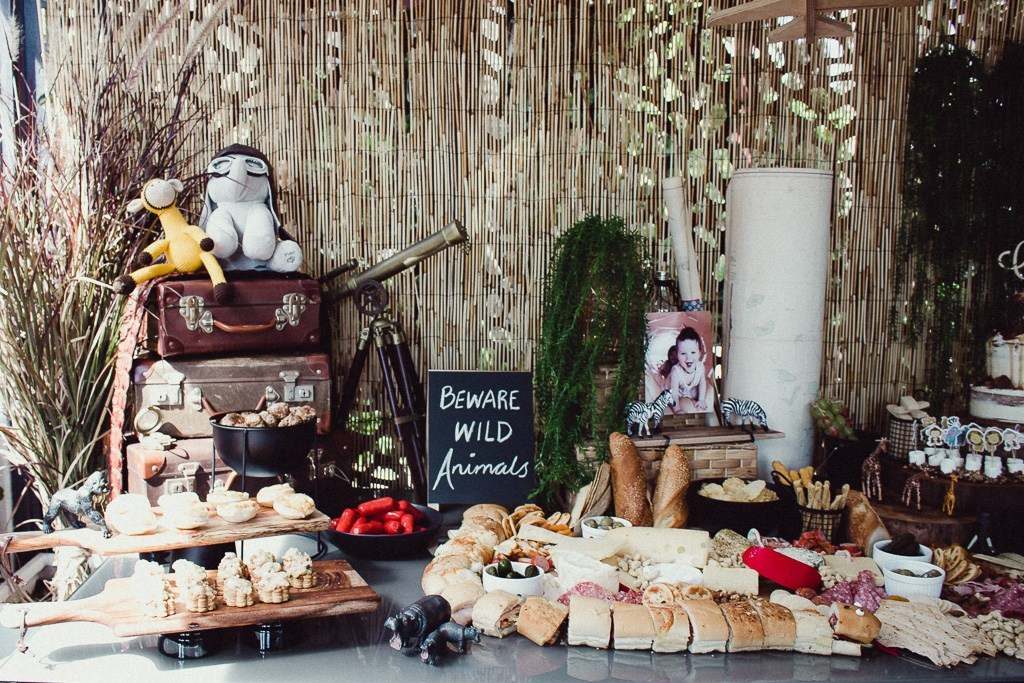 Delicious options filled the grazing table. We thought it was really clever how Chelsea used a meat subway platter to make a snake (she asked them to cut the slices into quarters). There was also a variety of cheeses, nuts, olive, gherkins and meats. There was also 'Swamp Water' (ginger ale, lemonade and juice with orange slices).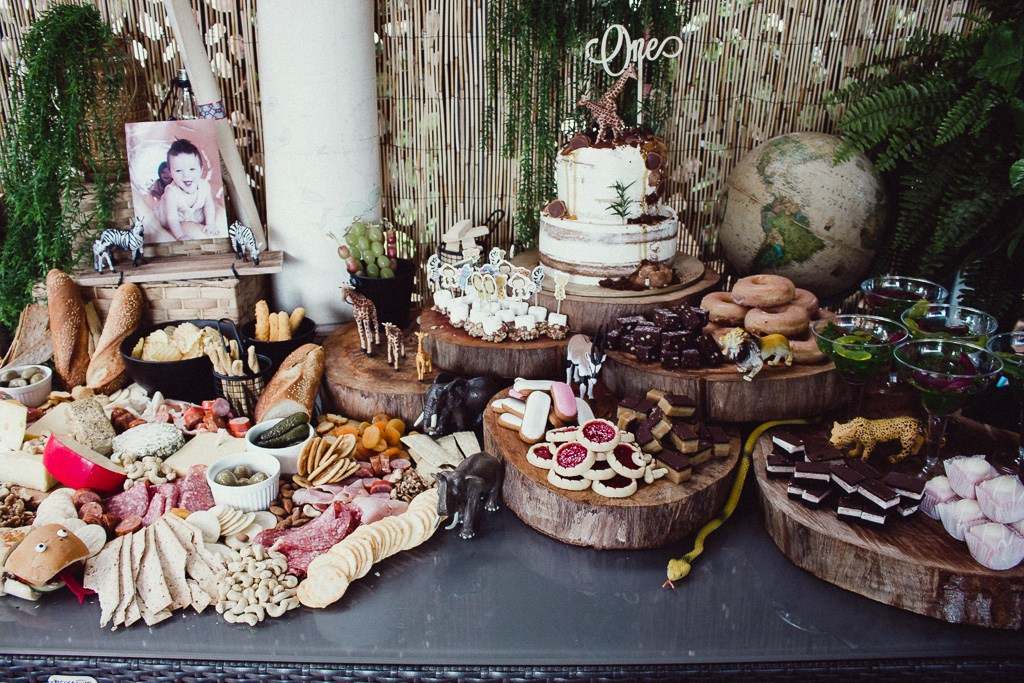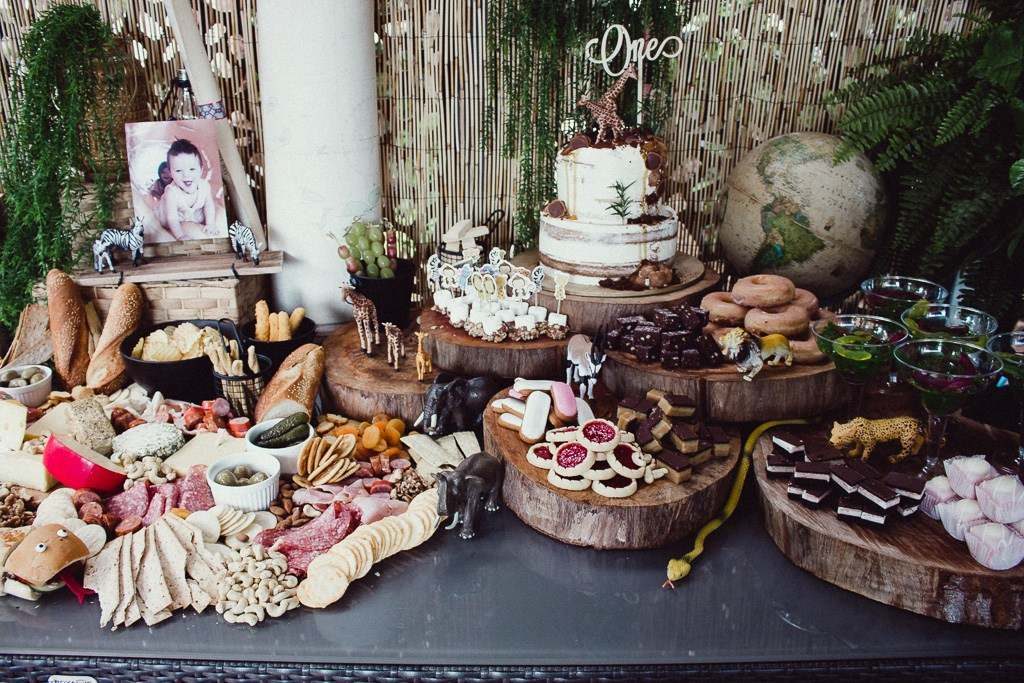 Decor and more
For the party bags, she used brown paper bags with Wild Animal face masks from Kmart. Inside included a mixed bag of lollies, stickers, a plastic animal, glow sticks and a bubble wand.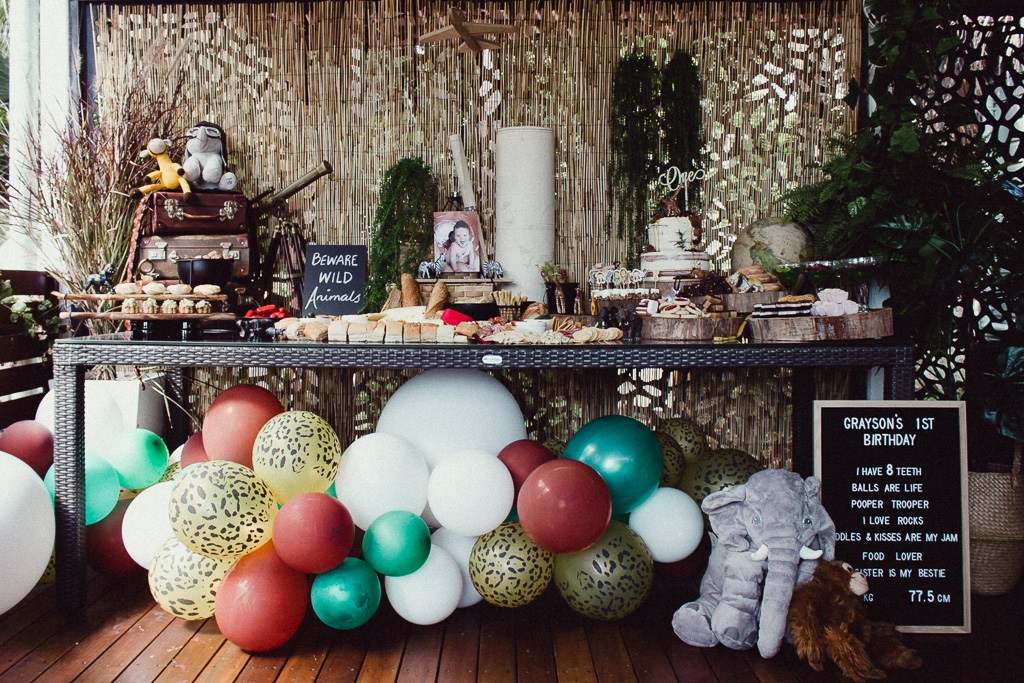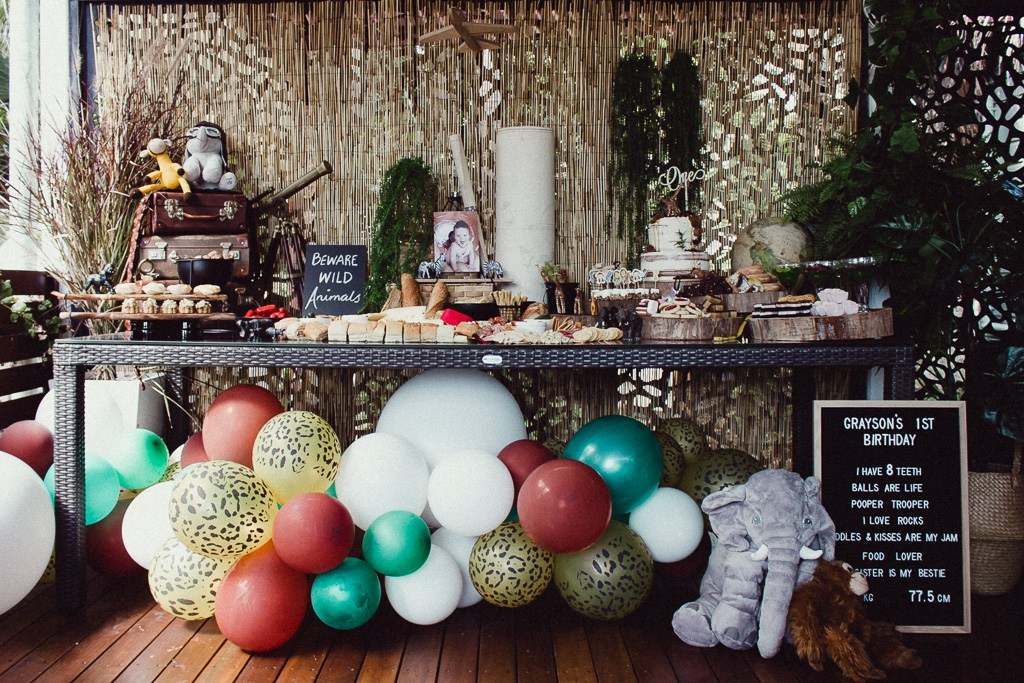 The balloons were also a DIY, from Spotlight. The milestone letterboard from Kmart suited the vintage jungle theme perfectly. The backing screen was from Bunnings
Rounding out the theme were vintage suitcases, a telescope, a vintage hat and goggle set vintage maps and crochet Giraffe which were borrowed from a friend.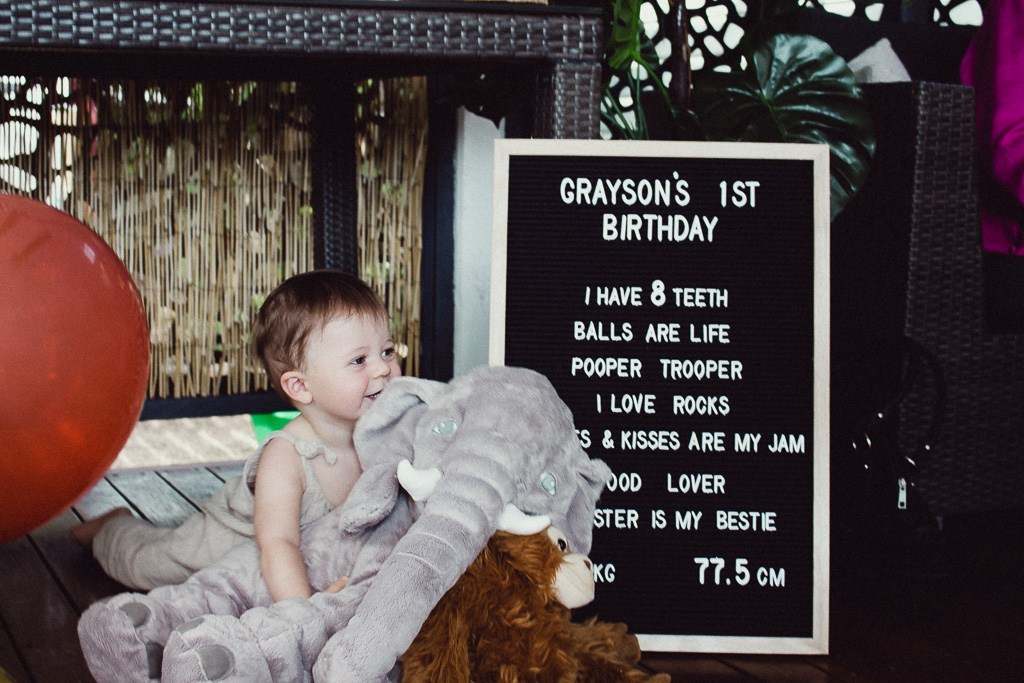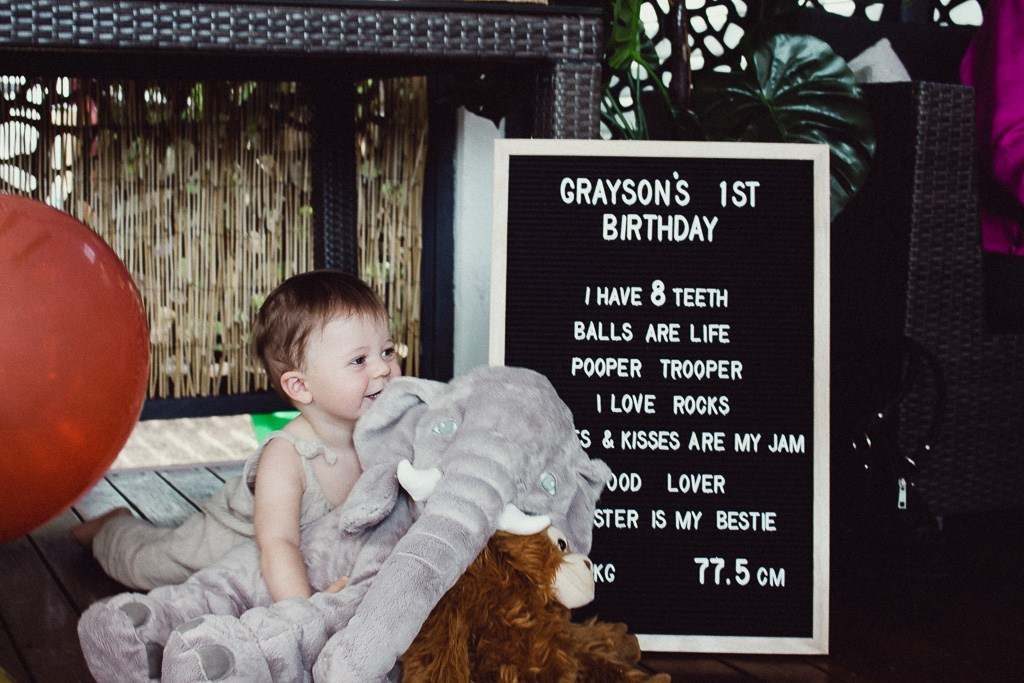 Grayson and his sister Armani wore amazing matching outfits from Bunny Loves Linen.
The blue stamp marks are the result of limited surveillance whilst prepping for the party – Armani found a blue stamp and painted Grayson and herself with it before the party.
Chelsea concludes 'I was so happy with how it turned out, even though the day was absolute chaos'.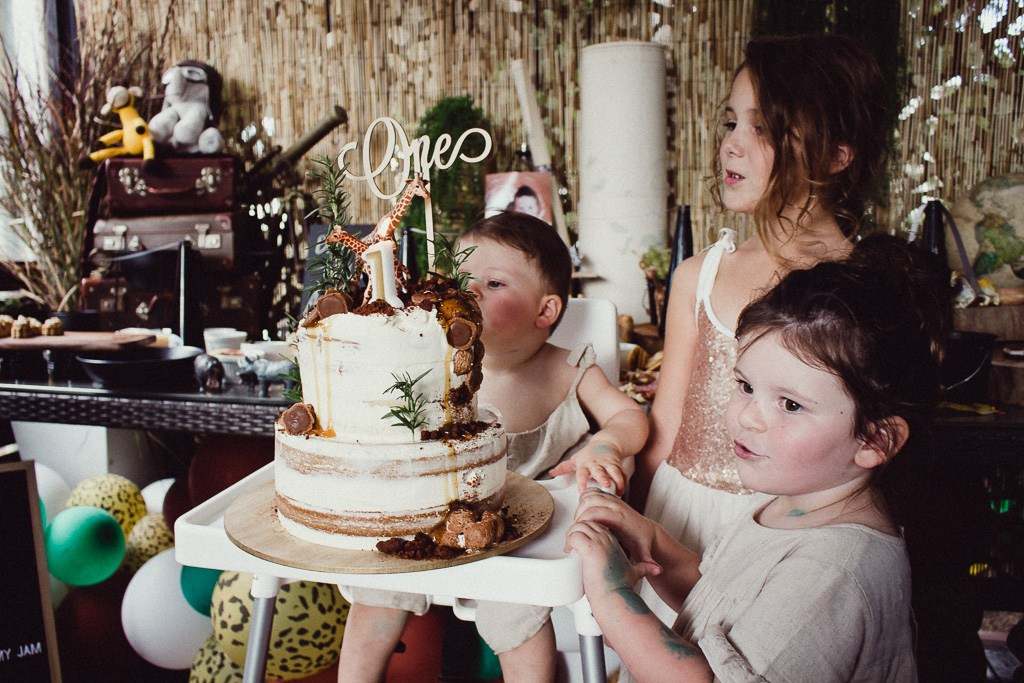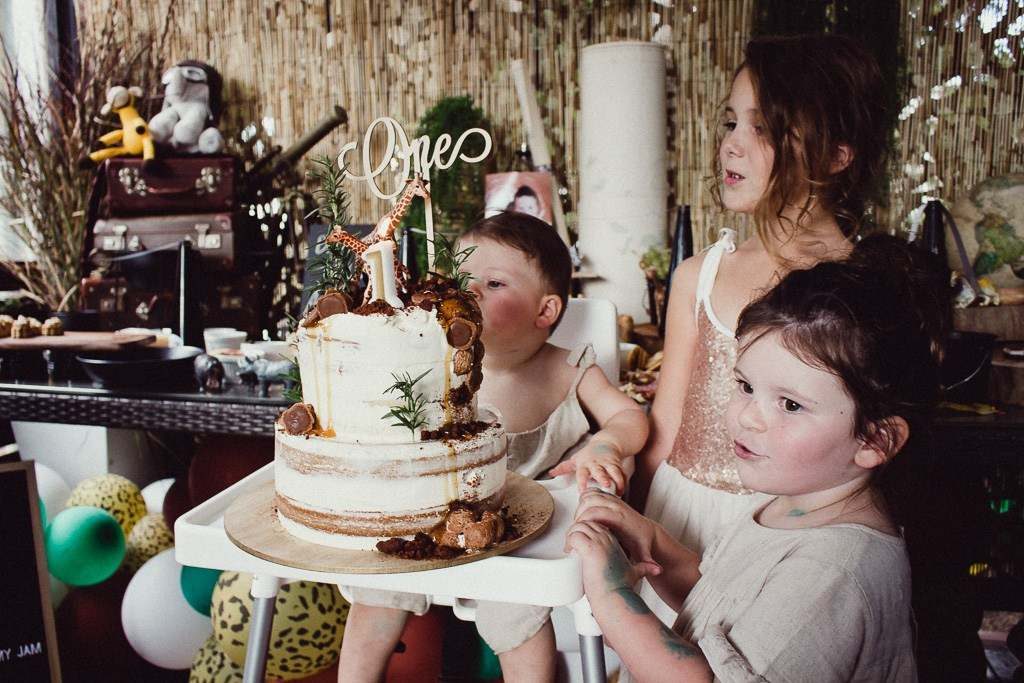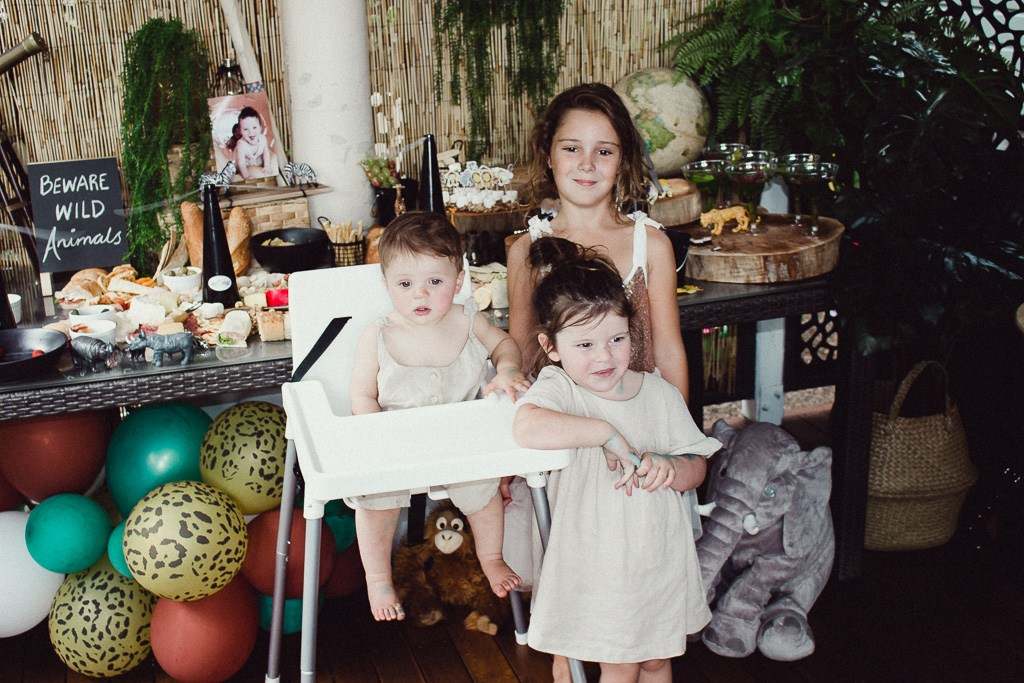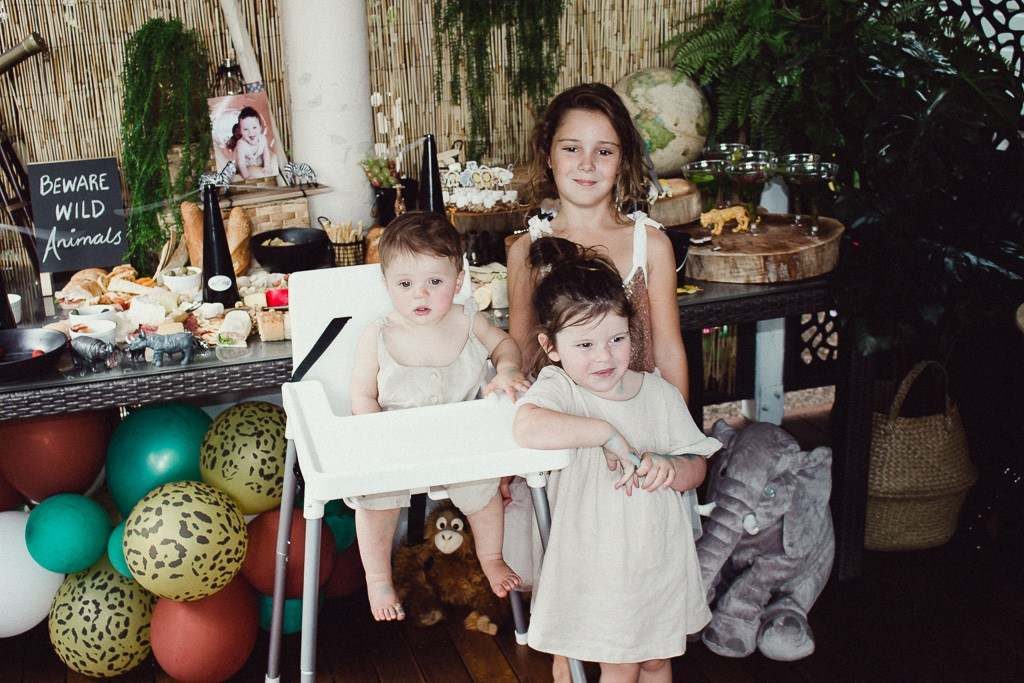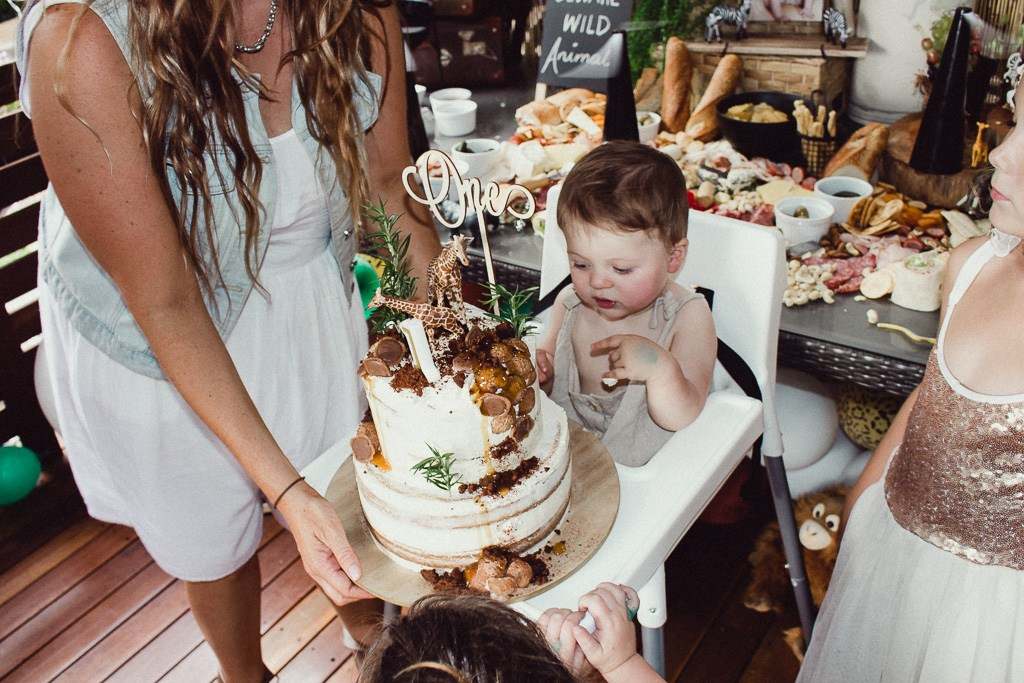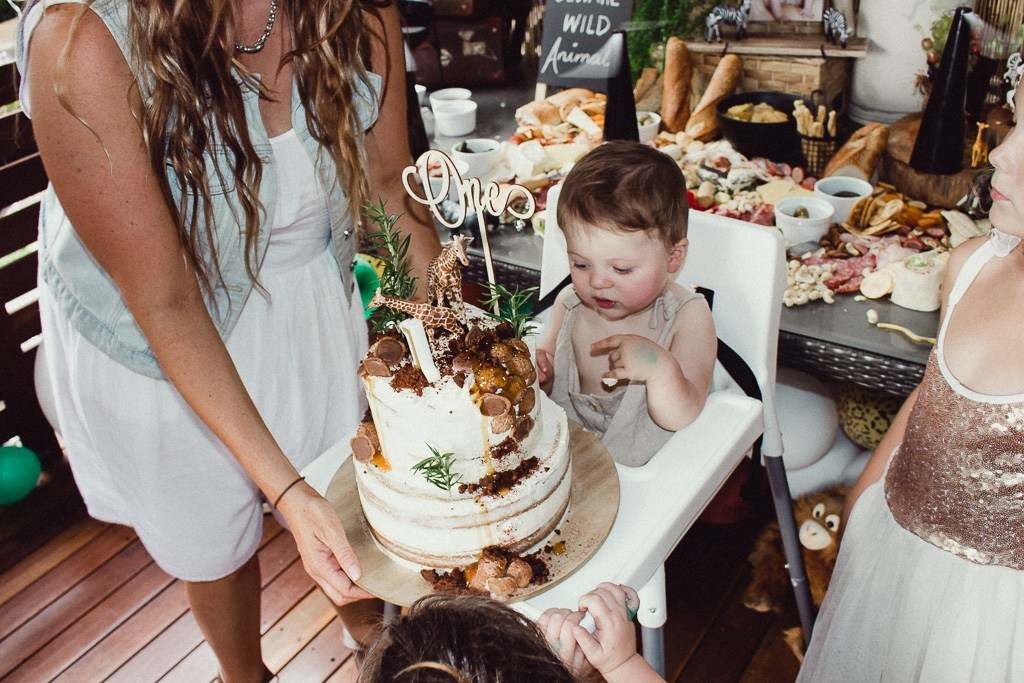 So much fun! Looks like the birthday boy had a fantastic day!