What are the biggest party trends of 2018? We did a little research to see what ideas, themes and colours would permeate across your soirées this year. Here's what we found during our discovery.
POPULAR PARTY COLOUR SCHEMES
Our one main prediction of colour is that it will be dramatic, rich and bold. Whether moody or bright, subtle is out and it's here to make a statement.
PURPLES, MAUVES AND LILACS
Pantone recently announced Ultra Violet (a striking shade of purple) as their colour of the year. This seems to be a huge departure from the earthy Greenery of 2017, but not so much. Nature still abounds. The colour reminds us of grapes and pretty lilacs and is definitely evocative of the space and geode themes that have been bubbling around for a few years (which we're told are on the cusp of exploding). We are heavily reminded of the deep sea, and lush mermaids – a theme that might just take over unicorns!
MOODY HUES
We've been seeing a lot of dark, rich romantic themed weddings recently, with perfectly styled twilight set-ups softened by candlelight. I think this will start to trickle down to other parties. Indeed, if we look at the rise of darker coloured cakes, the connection is obvious.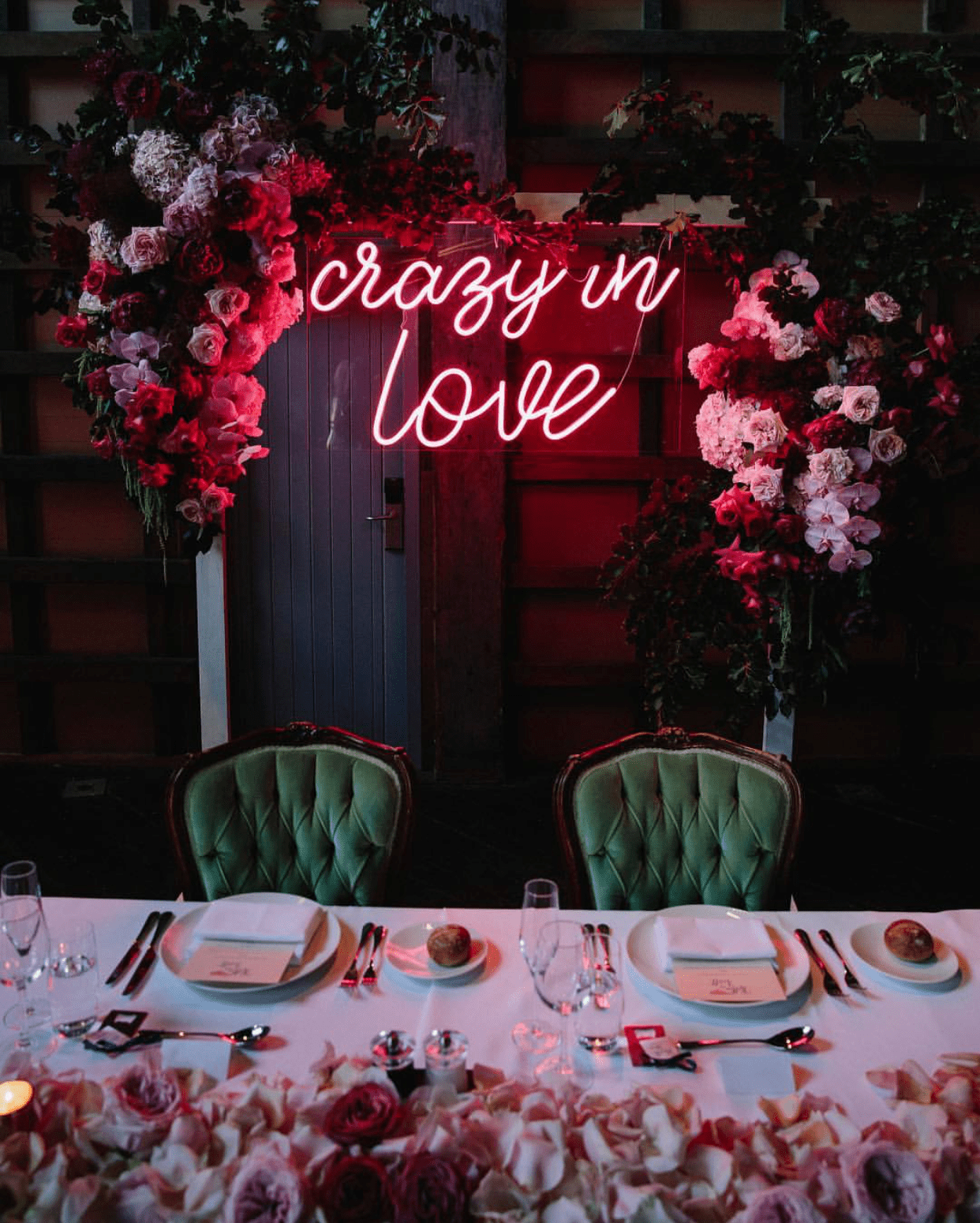 2018 PARTY THEME DIRECTIONS
EXOTIC FLORA
Tropical will still linger, but the flowers will be more exotic and also appear with exotic birds (bye bye flamingo?) At Confetti HQ we would love to see some more birds of paradise here!
GO RETRO
In line with the bold colour schemes, 80's and 90's patterns will also be very popular.
MAIN METALLICS
Despite their demise being predicted annually, we are not ready to let go of these yet. Rose gold is still in vogue, but it might be time to make way for the less popular tones such as yellowy brass, greyish pewter and silver.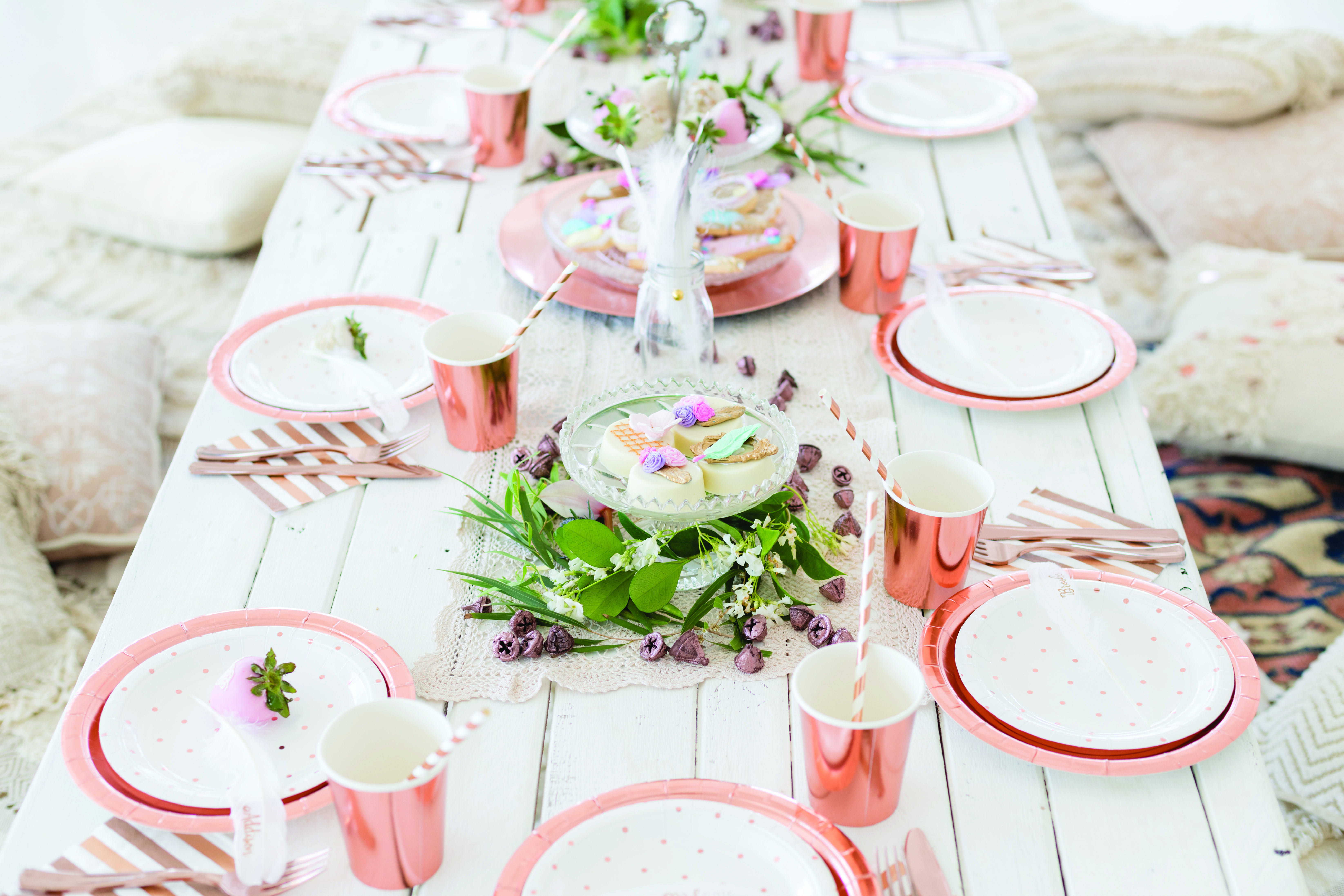 AND THE REST
After having a look at what's bubbling up on Instagram, it looks like we'll also be seeing lots of Mexican fiesta, Frida Kahlo, dinosaurs and fairies.
CAKES AND DESSERTS IN 2018 PARTIES
DESSERTS FOR ALL
The biggest dessert (and party) trend to reach its climax this year will be the vegan, gluten free and paleo cakes. Creators will love the challenge of creating new flavours and textures whilst paying attention to the dietary requirements of guests.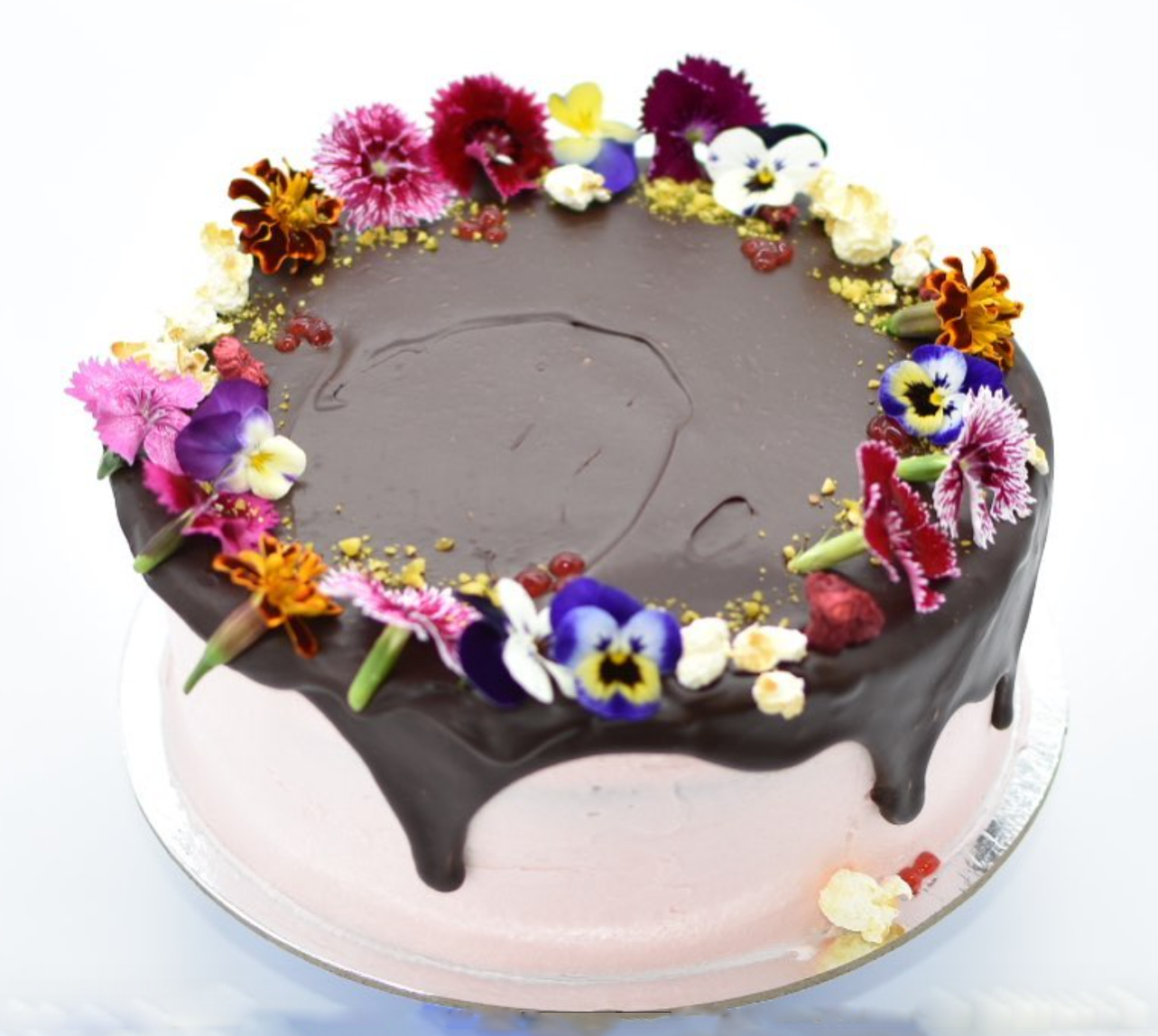 FRUITY AND PRETTY
As an extension of the vegan cake, and a slant toward health, Instagram seems to be awash in fruit covered cakes, typically with the added embellishment of flowers and other tasty treats. This trend is exploding right now, thanks to the number cookie cakes of Adi Klinghofer (@adikosh123). Given the we are also in a 80's/90's revival phase, could we soon be seeing the return of the humble fruit flan to dessert tables?
PARTY DECOR IDEAS
ENTER THE WREATH!
No longer just for Christmas, we'll be seeing wreaths made of florals, foliage, paper, foam and you name it! They'll come in all shapes and sizes, not just circles, and they'll be embellished with balloons, streamers and even laser cut and neon signs.
NO TO OPACITY
Transparent and translucent items will also be huge. We've seen ghost chairs, but this will expand into crystalline platters, cutlery and tables. It's already being used in signage and it looks amazing. Translucence won't stop there – pink, black and lots of other clear coloured plastics will captivate us too.
SHINY IS STILL HANGING AROUND
Metallics are still reigning supreme. With the recent release of chrome balloons by Qualatex, it doesn't look like the trend will be dying anytime soon. The metallic obsession will also see the iridescent and holographic material trends reach a zenith too.
Want to read the rest of this article and see more trend ideas? Check out our 2018 Party Trend Guide on Issuu now! It's totally free to read.
Or, if you want to join in on the fun, check out our list of trend hashtags for 2018. Use these in your relevant parties and we'll pin your pics to our 2018 Party Trends Pinterest board – and maybe even feature them on our Instagram and blog!