Rainbows are magical! They're science! And they're magnificent! Something about an arc of dazzling colours forces you to stare—seemingly enchanted. Interestingly, the beauty of a rainbow doesn't know age. Kids and adults alike are fascinated by the phenomenon, which was 'discovered' by one of the greatest scientists in history—Sir Isaac Newton. He realised that when light fell on a prism, a dispersion would occur result in emersion of different colours (7 to be exact). Enough about science. It's time to party! Here is a guide with the best rainbow party ideas!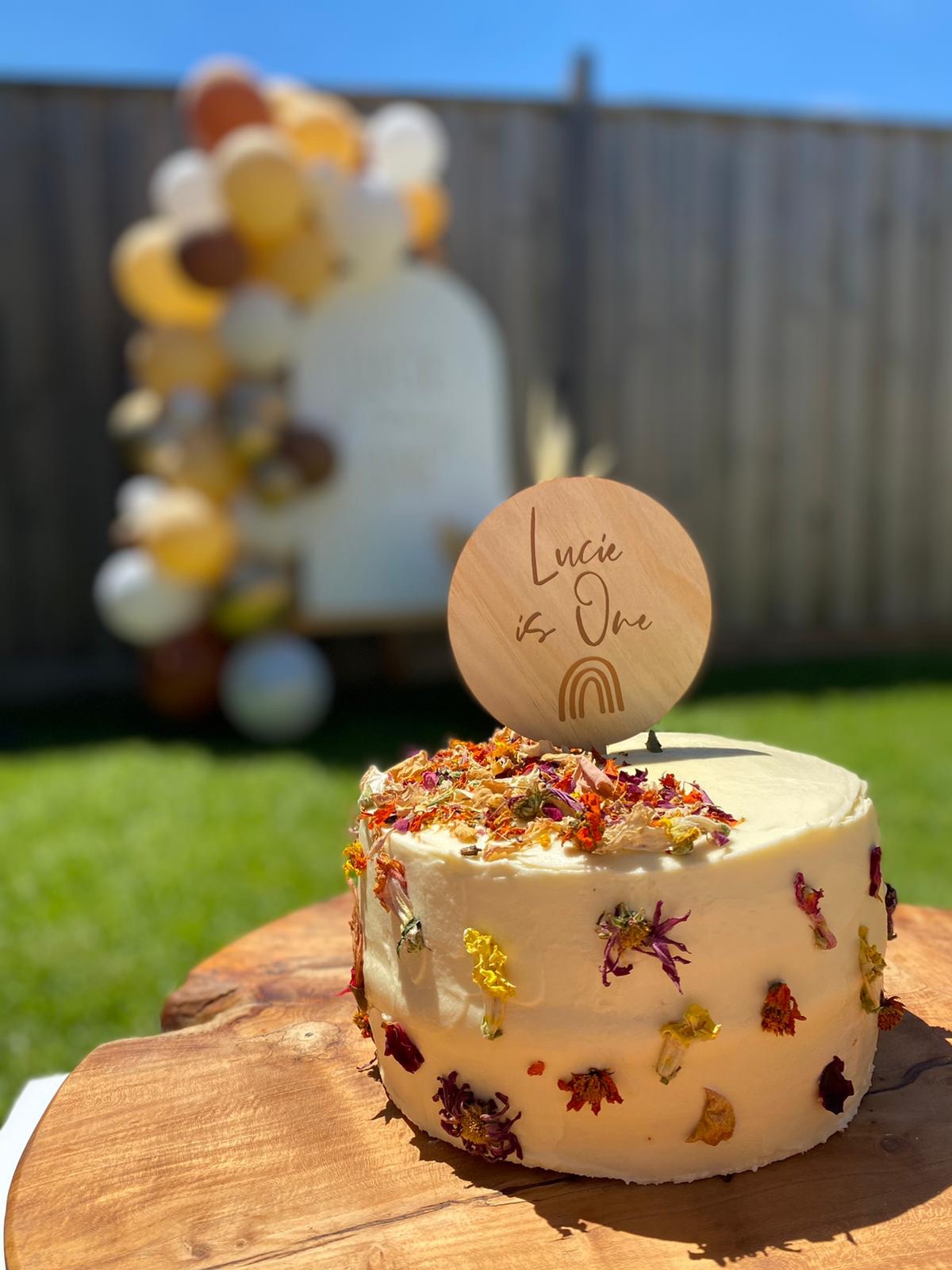 Having trouble choosing the theme colour for your little one's party? Well, the rainbow theme party was specifically made for you. It is a sure way to get the little, adorable smile we all love to see.
The ultimate rainbow party ideas guide
You have to send out invitations, right? Give your invitee hints and cues of what to expect at your party with these eye-catching DIY letters. All it takes 10 minutes of your time and some rainbow magic. Here's the step-by-step DIY guide right on our website.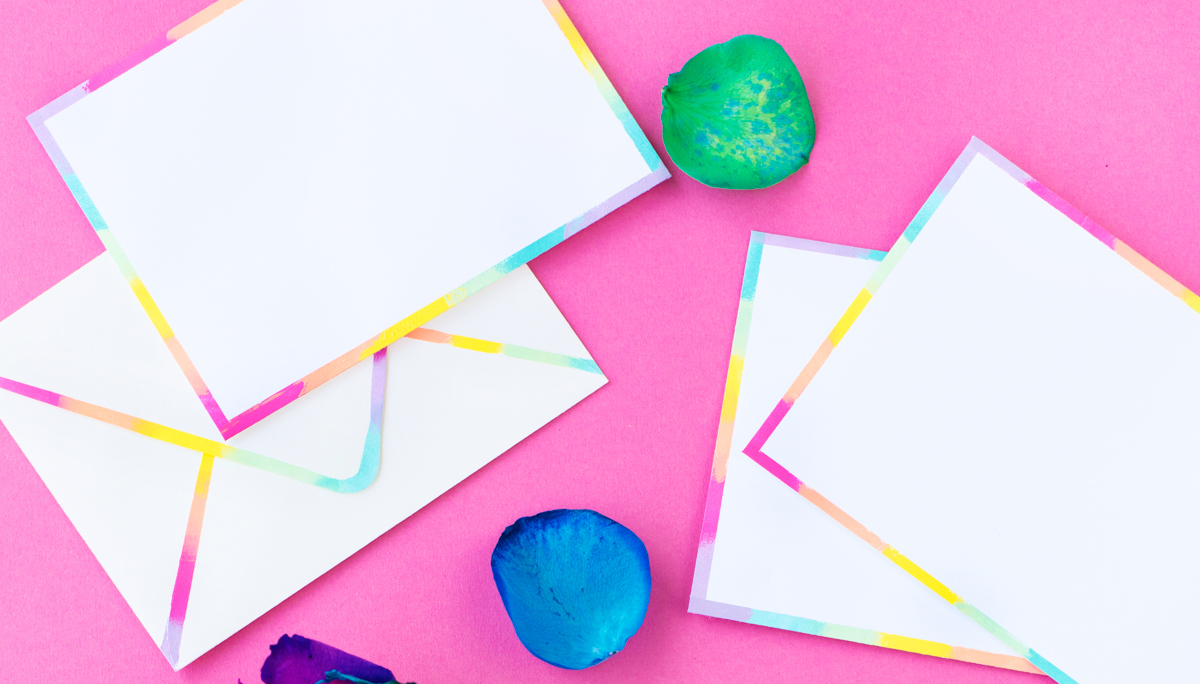 Sit down at the high table—up in the clouds next to the rainbow. This rainbow-themed table set-up is perfect for a kid or adult party. Get it from Party Perfection Perth (find them on Instagram). This epic set up features partyware from our friends at Favor Lane Party Boutique.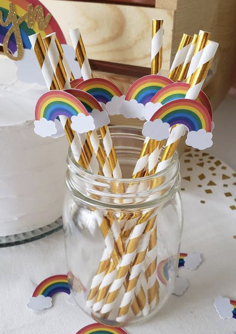 Slurp some juice with these adorable rainbow-themed party straws from Party Like A King on Etsy. Also perfect for cocktails.
Confetti and parties are like peanut butter and jelly – inseparable! Adorn your party venue with this tiny rainbow confetti shown below, alsoi available at Party Like A King on Etsy.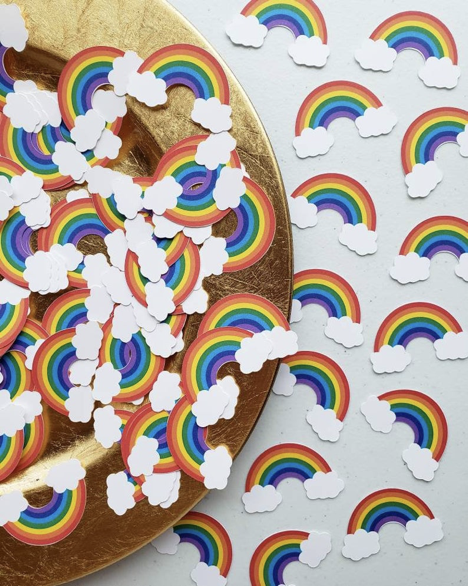 How about these perfect table pieces to add some rainbow vibes to your table? You can grab them from Favor Lane Party Boutique.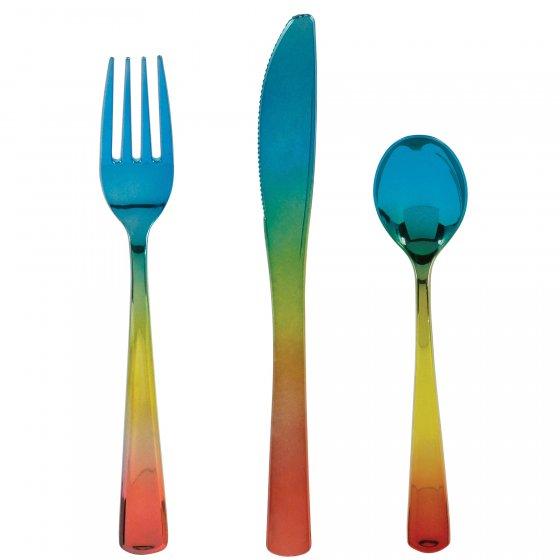 Set the mood and get your groove on—right from the word go. This tower of balloons is the perfect way to get the party started. Get it from Lovely Occasions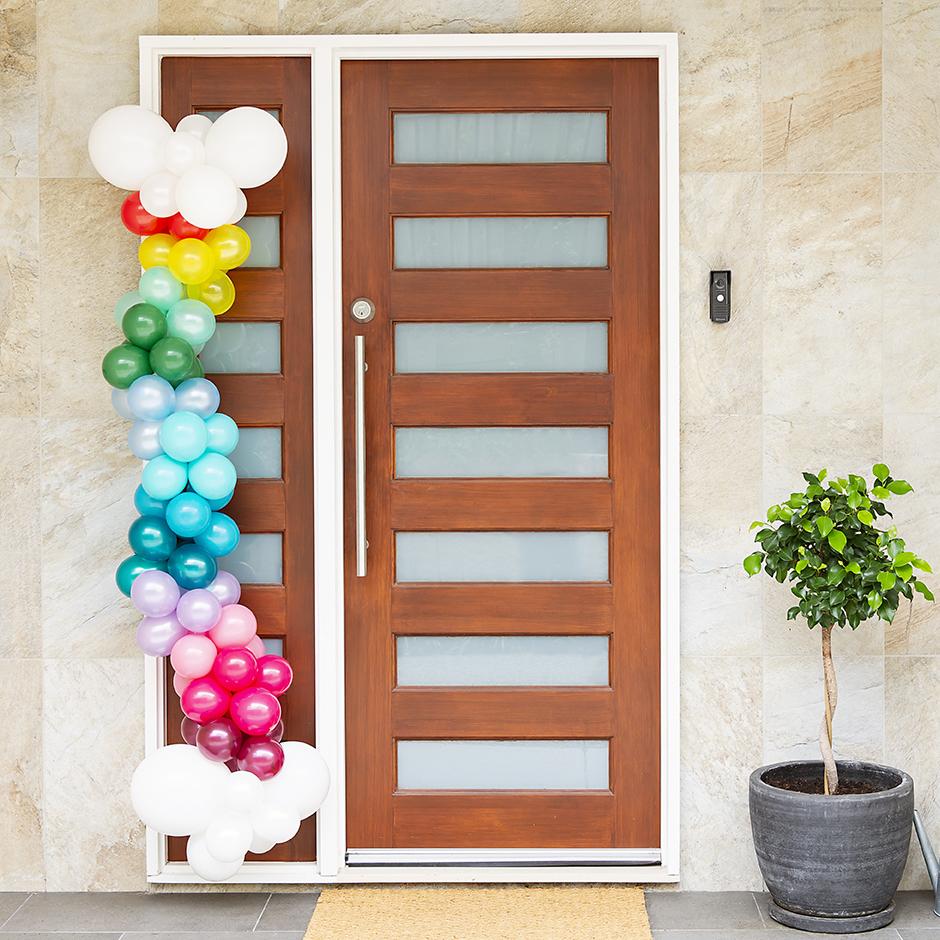 Speaking of balloons, these rainbow sculptures are so on-trend right now, and bring us total happiness!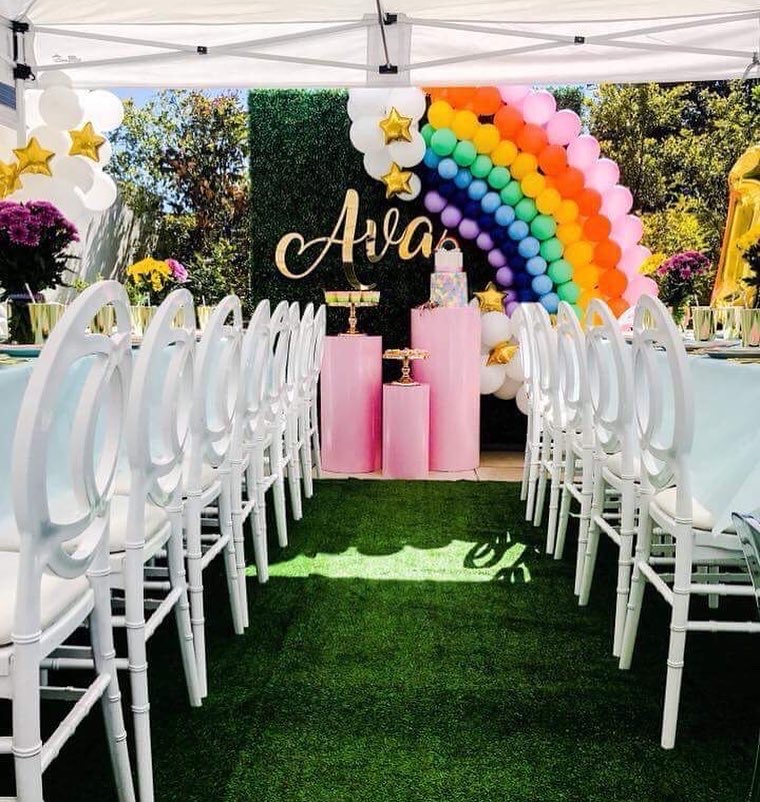 Styling | @fab_and_zarzar
Balloons | @belles_decorations_by_design
Cake | @cake_dreamz
Acrylic name | @lagomcreative
Props | @prop_my_party
Plates | @prettypedestals
Chairs & tables | @bargainpartyhire
Green wall | @sweetevents__
Grazing Station | @lets_graze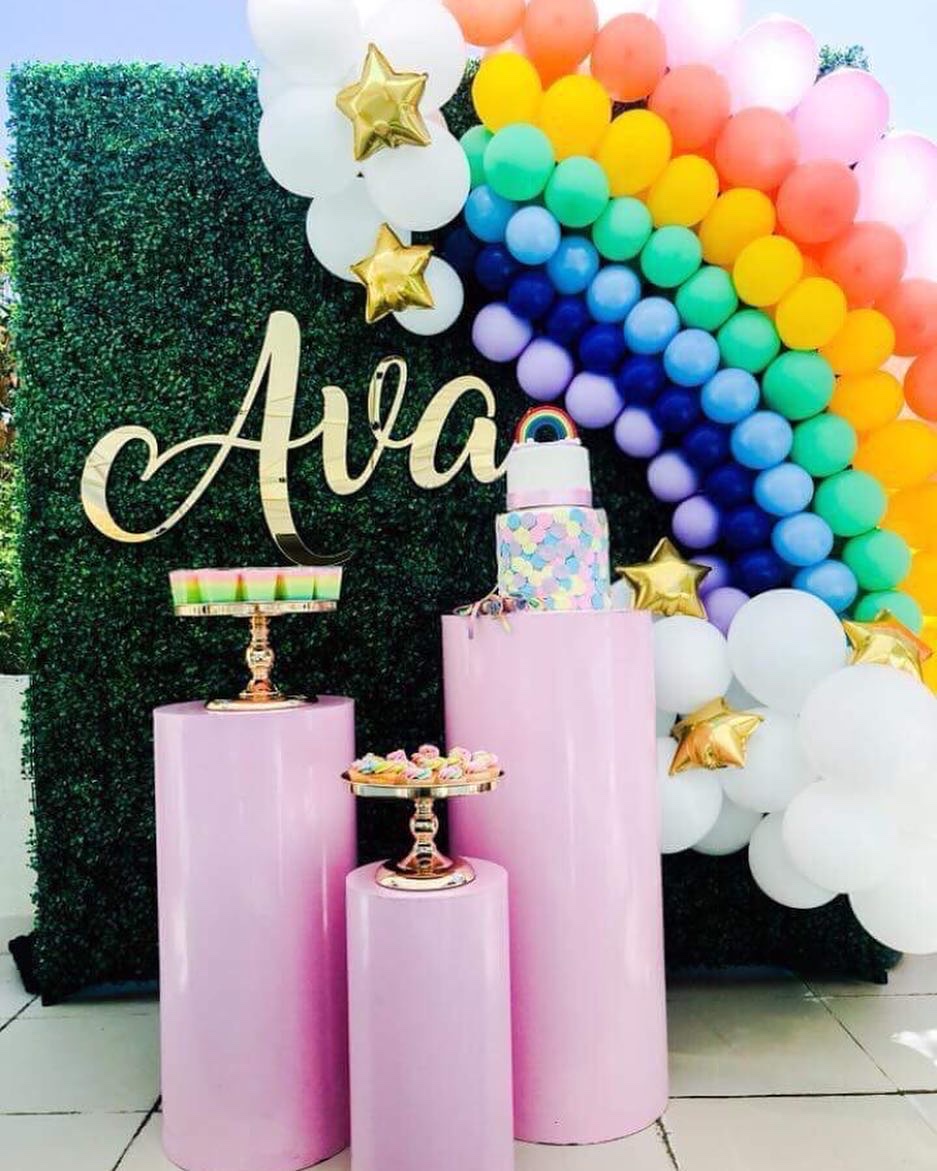 This one is from @inflations_balloons_cba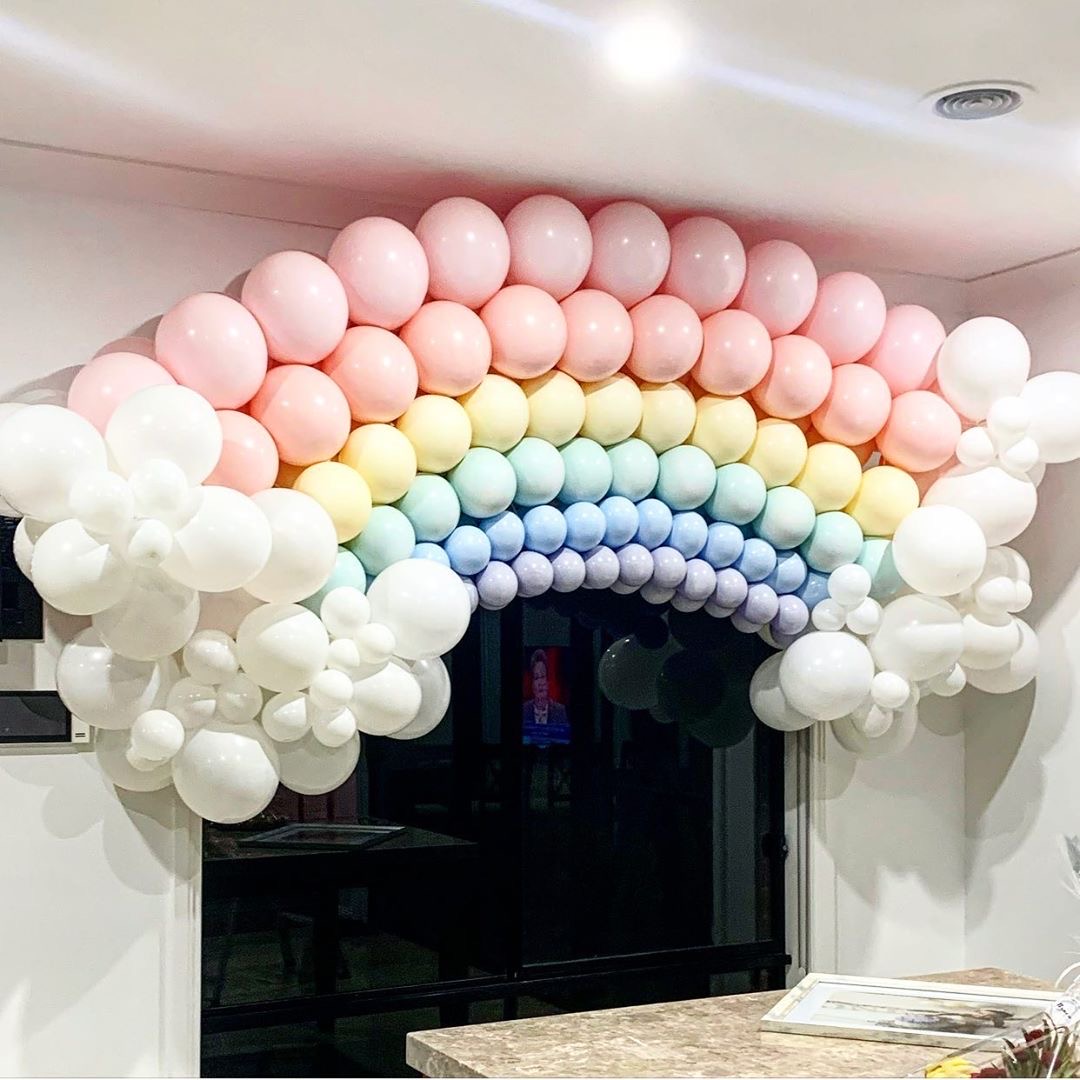 There is nothing more we love than a good backyard set up, so here is some more rainbow party inspo featuring balloons
Styling, design, backdrop + welcome sign | @stylesofmh
Balloons | @balloonique_designs
Backdrop signage | @inspiredengravings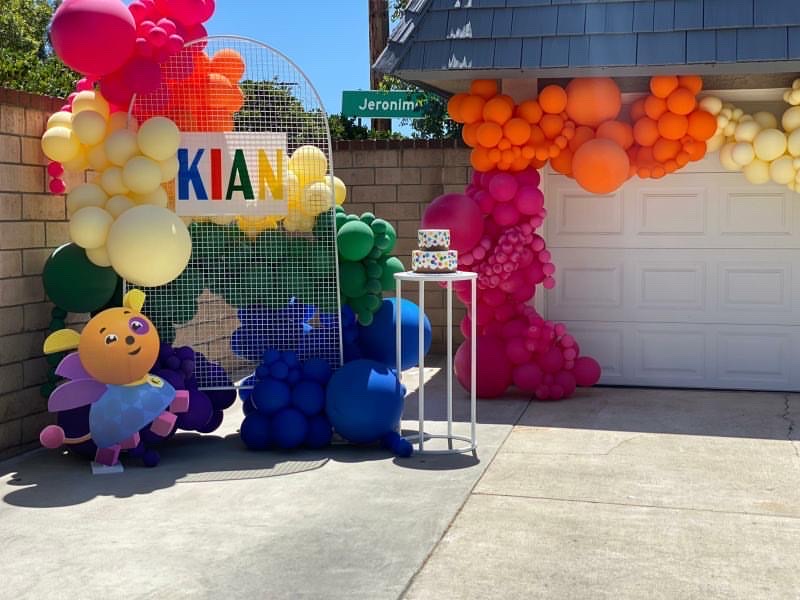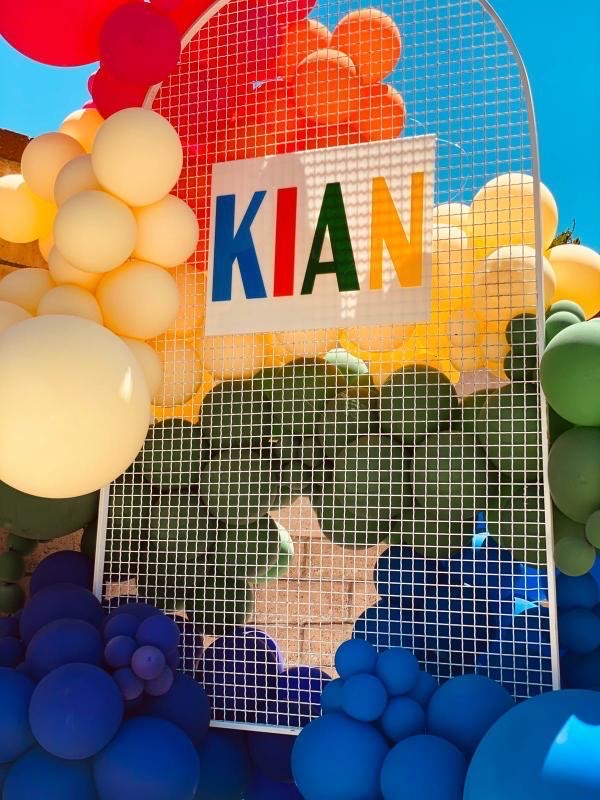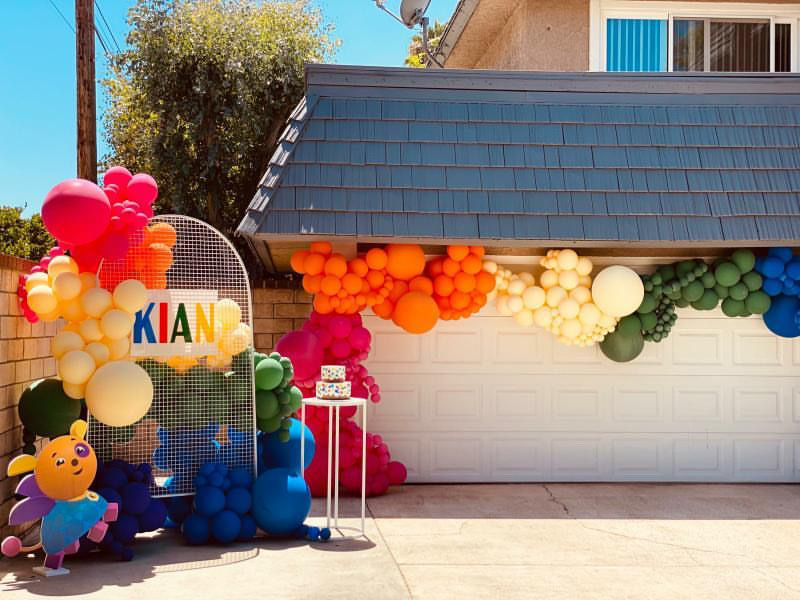 Savour the spectrum with this finger-licking and tongue-smacking cake is by @thepetitepudding. The clouds on top are a nice touch to the setup.
If you're looking for a rainbow cake that's a little more pastel, check out this beauty.
Styling, rainbow, plinth | @sassevents_au
Cake | @maria_cakesinbloom
Topper | @allspex
Photography | @katcvetphoto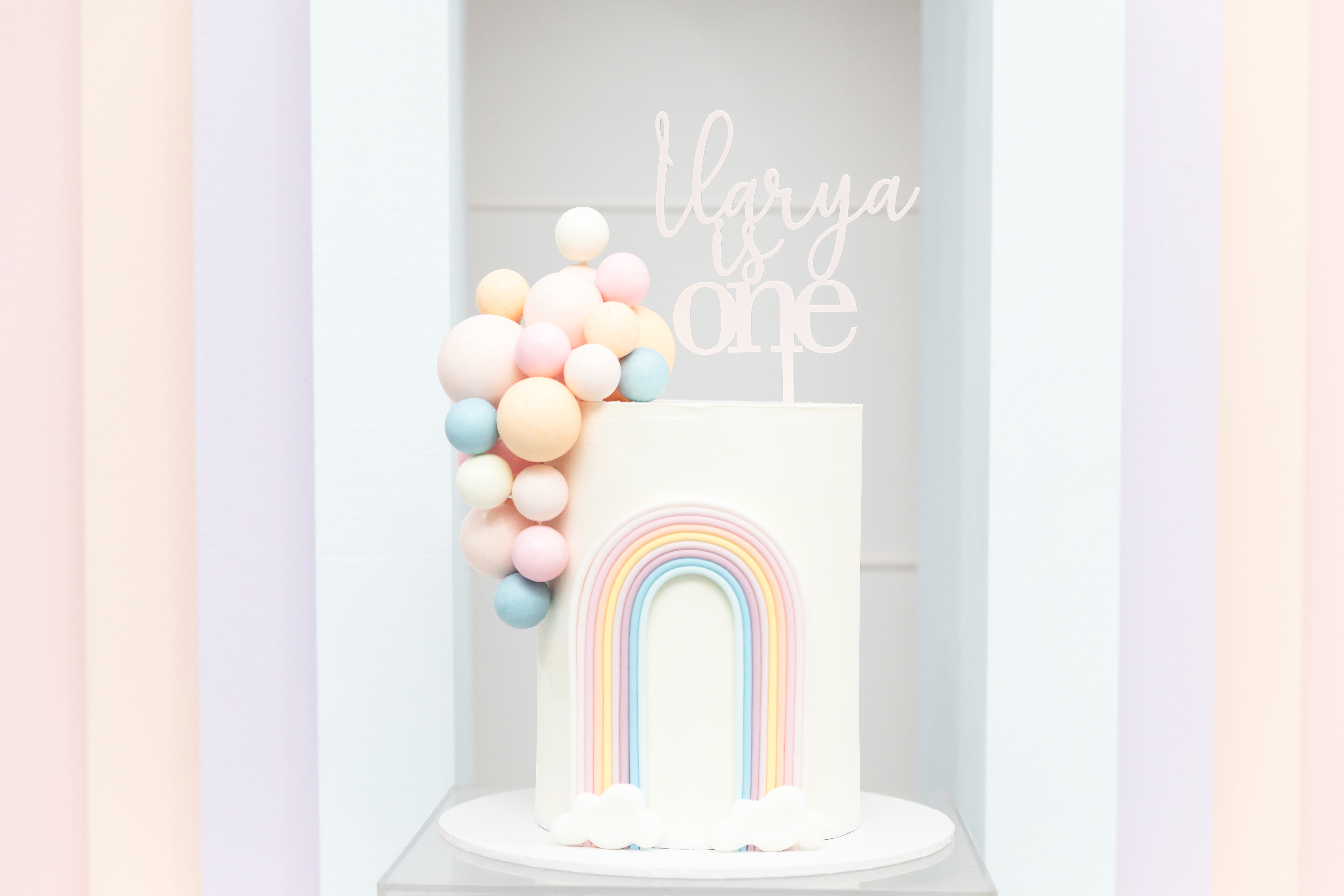 And if you're wanting to overload on rainbow goodness, check out this perfect cake topper by Meri Meri. It can be found at Yellow Octopus.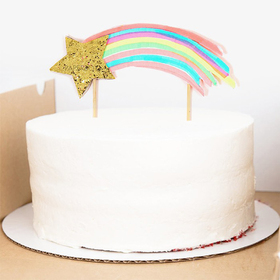 Whether it's indoors or in your backyard, a rainbow-themed party is a sure way to brighten up the place—literally. For adults who crave a nostalgic feeling of when they used to run outside to admire the rainbow, turn back the clock with some of these rainbow party theme ideas.
You can find more rainbow party inspo here.