This party is featured in Confetti Fair's 2019 Special Edition Magazine United States of Party. Click here to see more, or read on for the Malibu inspired beachy boho brunch.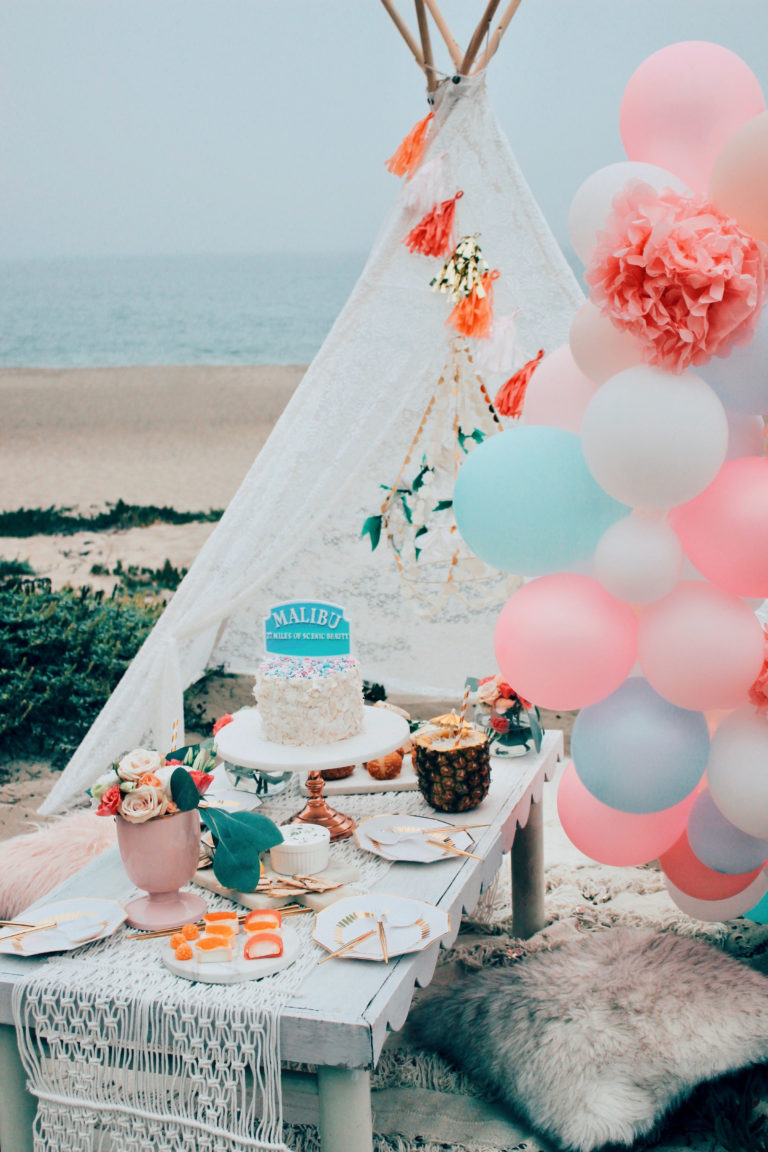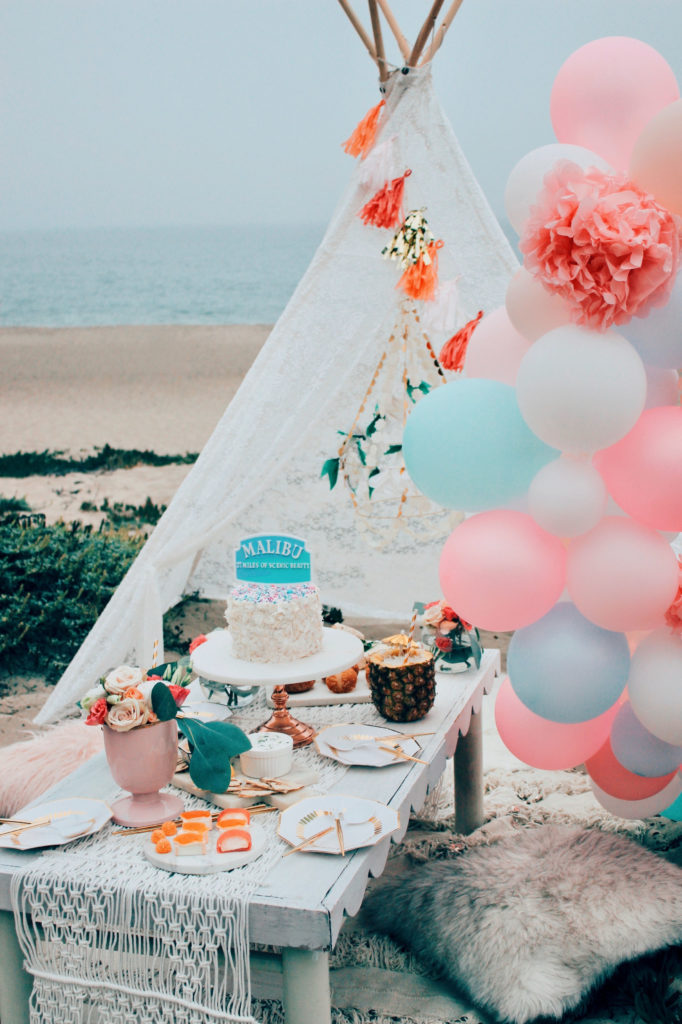 We challenged 23 talented party vendors to design a party inspired by a USA location.
A Malibu inspired beachy boho brunch
What inspired you to choose Malibu for this shoot?
The three co-founders of 3RD & LUXE all grew up 15 minutes inland from Malibu. We all hold this city near and dear to our hearts; we have so many special memories including afternoons of ditching high school to hit the beach, family dinners at restaurants overlooking the beach, babies first toes in the water, Grandma's final trip to the beach, and so many more. We adore this coastal city and loved being able to honour all the joy it brings to so many people!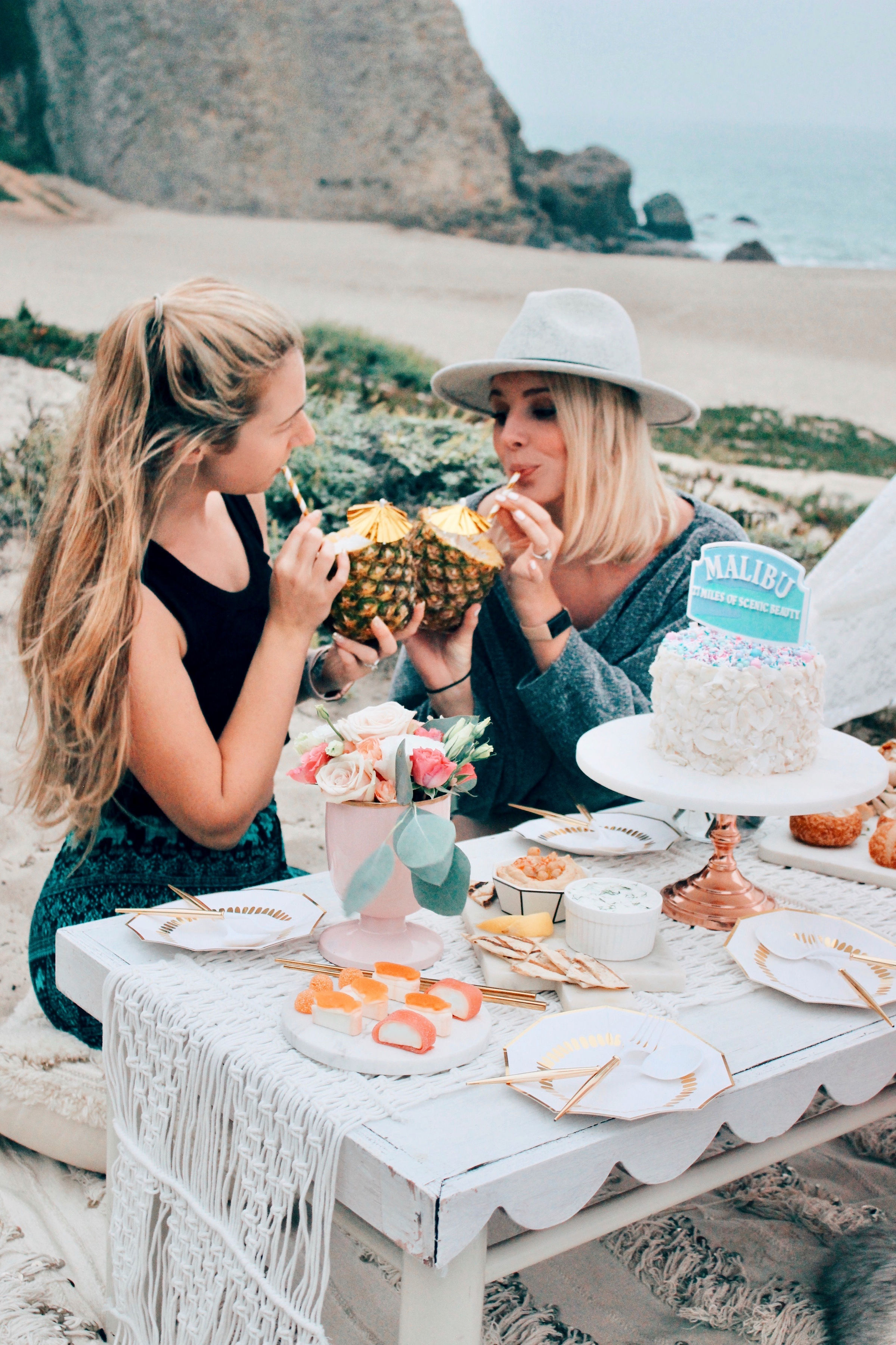 What inspired your shoot?
This shoot was inspired by the forever summer feeling of this SoCal city and the glamorous Malibu "It Girls" that occupy it. Our vibes were hip, fun, beautiful, yet effortlessly understated. While we definitely wanted the beachy boho feel, but we didn't want to forget the fun factor, because Malibu is all about fun. So we had to include balloons, tassels, a teepee, and the most adorable custom cake topper by Kiki Sprinkles of the famous Welcome to Malibu sign!
Which DIYs or party trends did you incorporate into your shoot?
The food and drinks we served were inspired by the famous restaurant dishes people from around the world seek out while vacationing in Malibu.
The menu Included:
Mini Breakfast Burritos inspired by the legendary Lily's breakfast burritos that are the perfect fuel before a long day in the water!
Mini Clam Chowder Bread Bowls inspired by Neptune's Net famous clam chowder, which is the ideal meal after you've rinsed off the sand and the sun it setting along PCH (Pacific Coast Highway). To make the adorable little bread bowls, 805 Catering hollowed out sourdough dinner rolls!
Fresh Hummus and Tzatziki with Grilled Pita Bread inspired by the incredible Greek starters at Taverna Tony in the trendy Malibu County Mart. This is the BEST Greek food and ambiance you will find outside of Greece itself.
Candy Sushi because you can't talk about Malibu restaurants without paying a little homage to Nobu (the first Nobu was in Malibu)
Piña Coladas in Pineapple "glasses" inspired by the cocktails served at Paradise Cove where you can legally drink on the beach!
Malibu Rum Soaked Vanilla Bean Cake with Coconut Frosting because this famous coconut rum isn't just for tropical cocktails.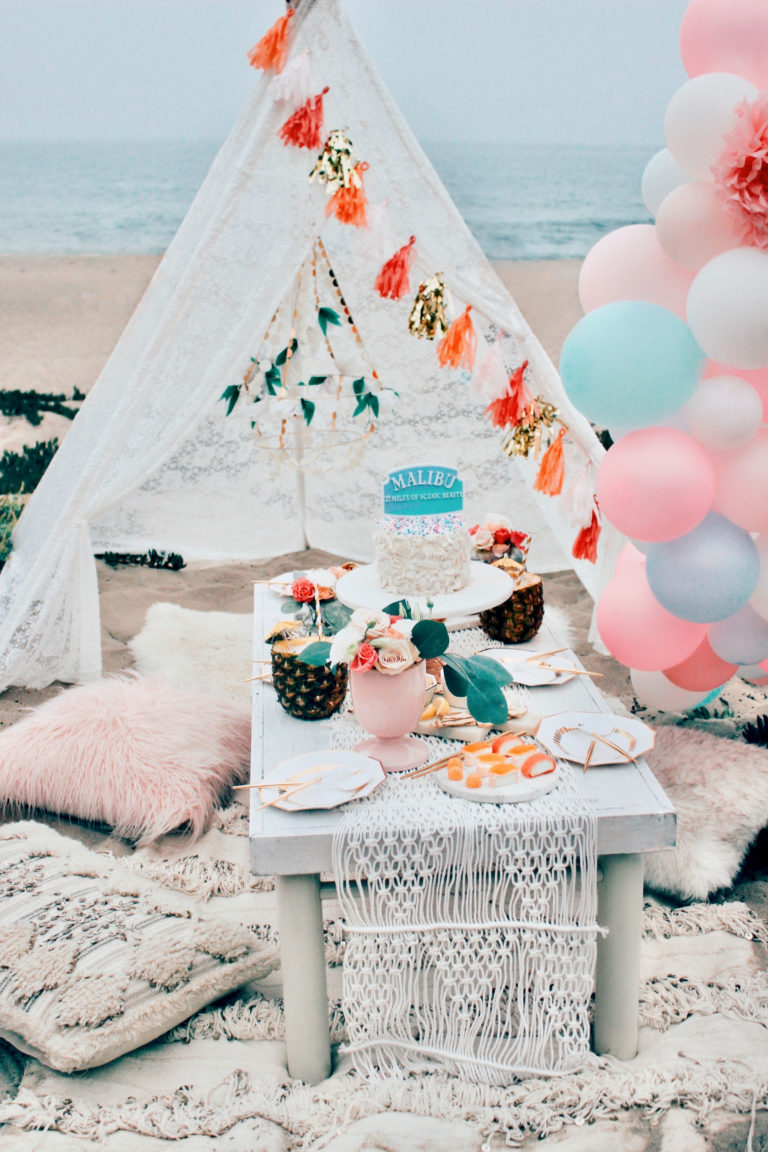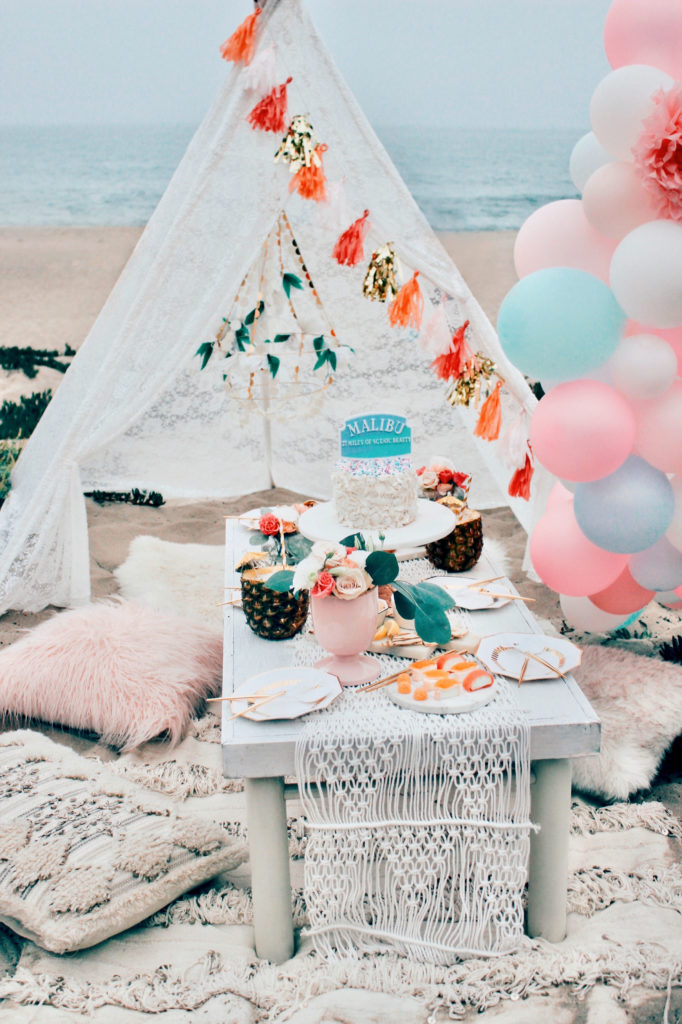 Vendor Credits
Design, styling, cake, balloons, florals, & photography @3rdandluxe | Catering @805cateringco | Cake topper @kiki_sprinkles | Place settings / paper chandelier @ellieandpiperco | Balloons, tassels, poufs @rockandllamaparty
This party is featured in Confetti Fair's 2019 Special Edition Magazine United States of Party. Click here to see.