Happy Monday all! Well, this Scandi themed party landed in my inbox this morning, and I was so excited I thought I would get it up right away! Carly from Sassy Snaps Perth styled a beautiful party for her son, with such a touching theme (which lined up beautifully with Mother's Day), I loved it!
The party styling was Scandi with white and silver, and the theme was "Oh How Time Flies", a lamentation all of us mummies can relate to when we realise that our babes are no longer thus and now fully fledged toddlers and kids. Carly recounts the details below.
A Scandi themed party: Oh How Time Flies… Sam is turning two!
We wanted to keep Sam's party very white and bright. So we styled a contemporary aviation party using lots of white, a touch of Scandi and some metallic silver for contrast. The inspiration came mostly from Angela at @_honeypunch from when she had styled her own sons 2nd birthday party with a contemporary paper plane theme, that was different from the retro and vintage themes usually associated with aviation themes.
Featuring a streamer wall and white balloon garlands it was the perfect backdrop for the stunning acrylic signage. We displayed our desserts on clear plinths filled with balloons, showcasing the cake, cookies, cupcakes and dessert towers setup alongside the donut wall filled with fresh Krispy Kremes.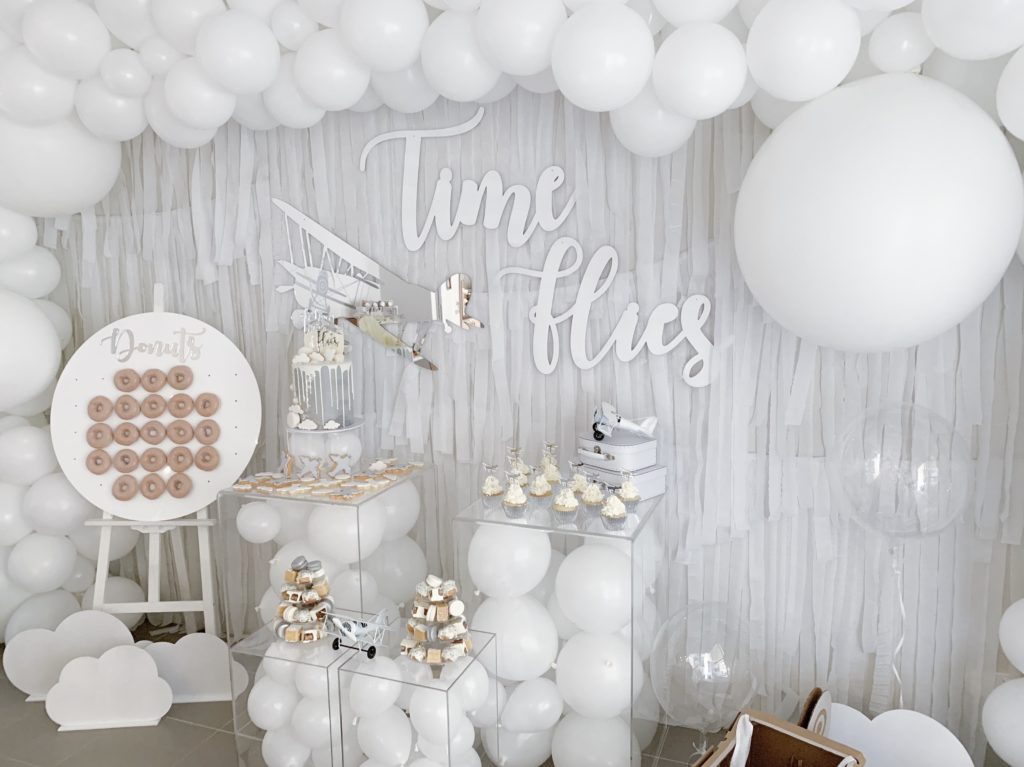 For the kids, we had a special kids table setting complete with playdough activity mats, playdough, custom plane and cloud cutters, kids rolling pin, an activity book, luggage case (full of goodies!), and party hats.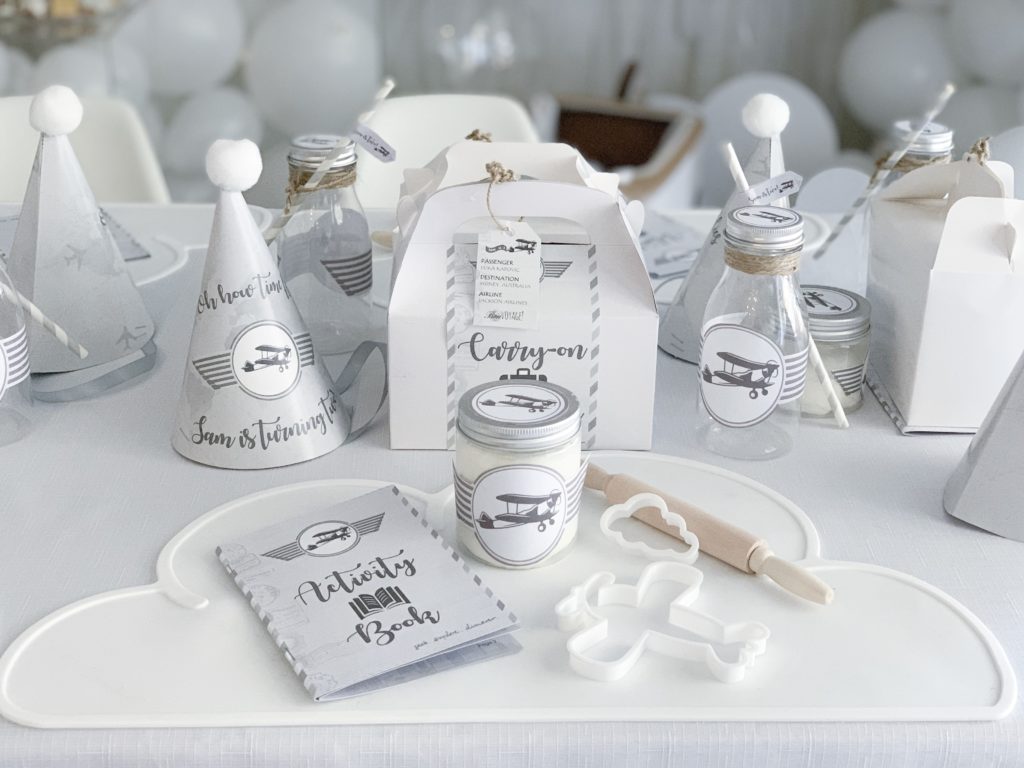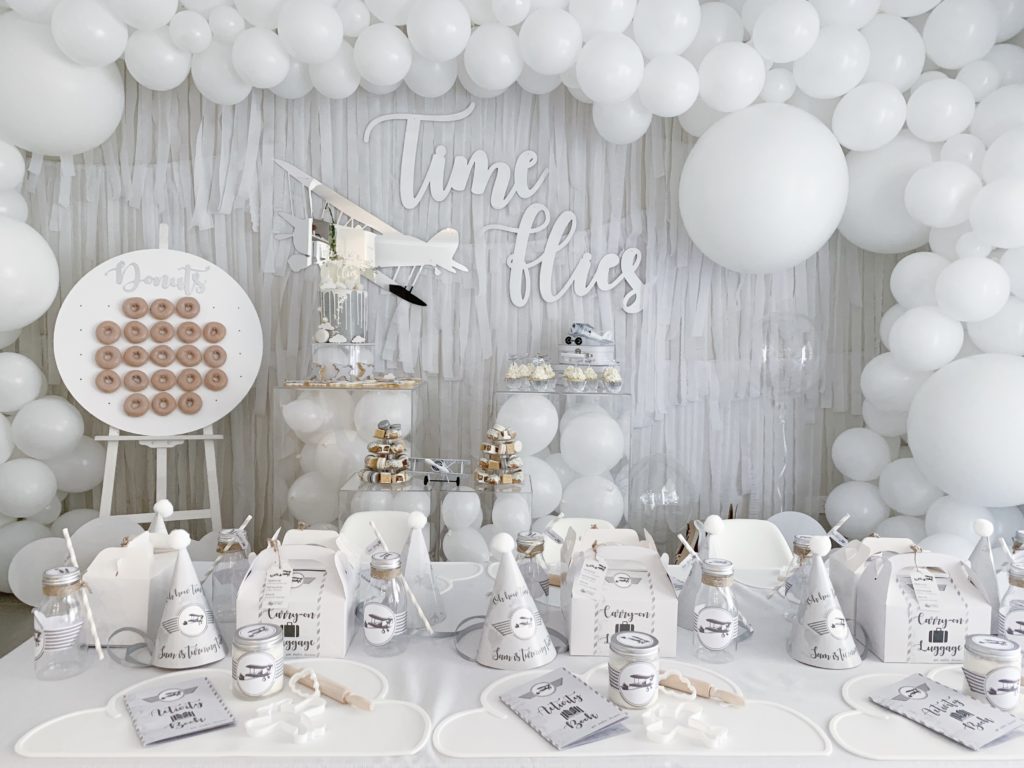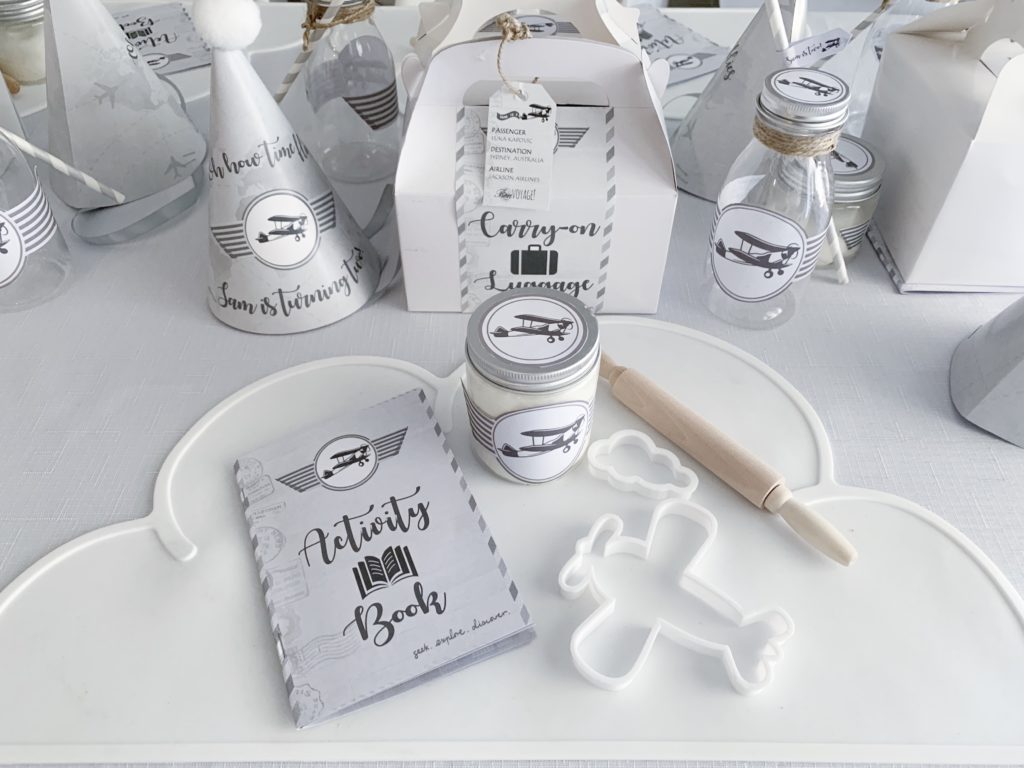 We even had a kids' corner set up with Sam's birthday presents which included his new slide and ballpit from Hip Kids – which the kids all loved!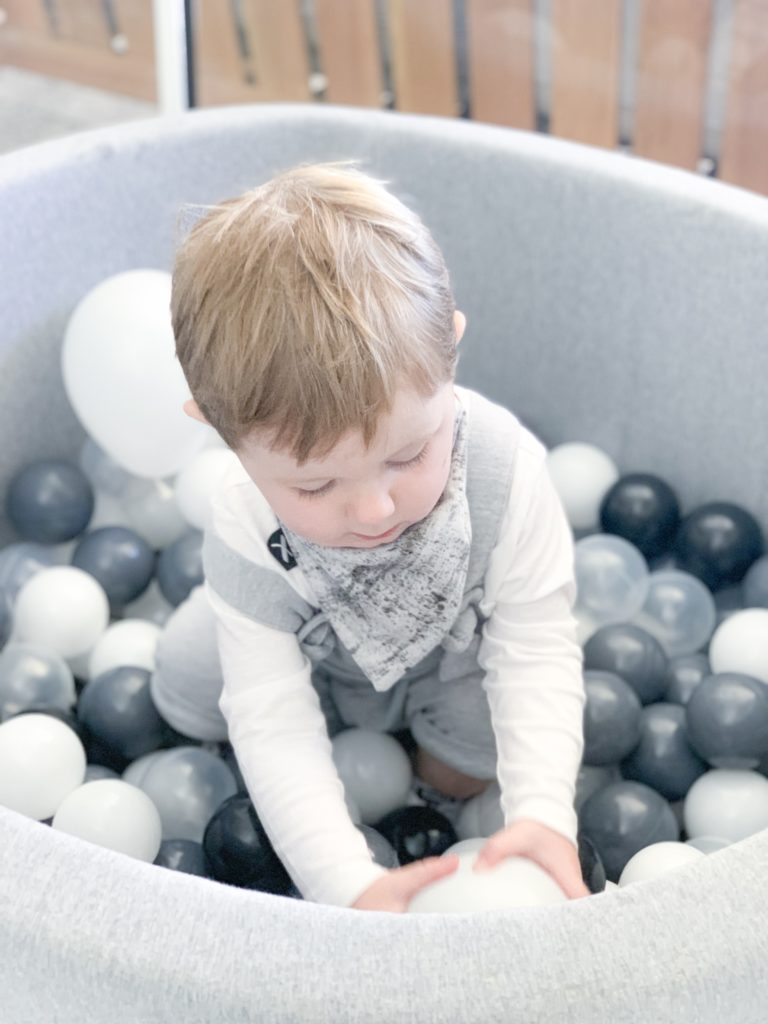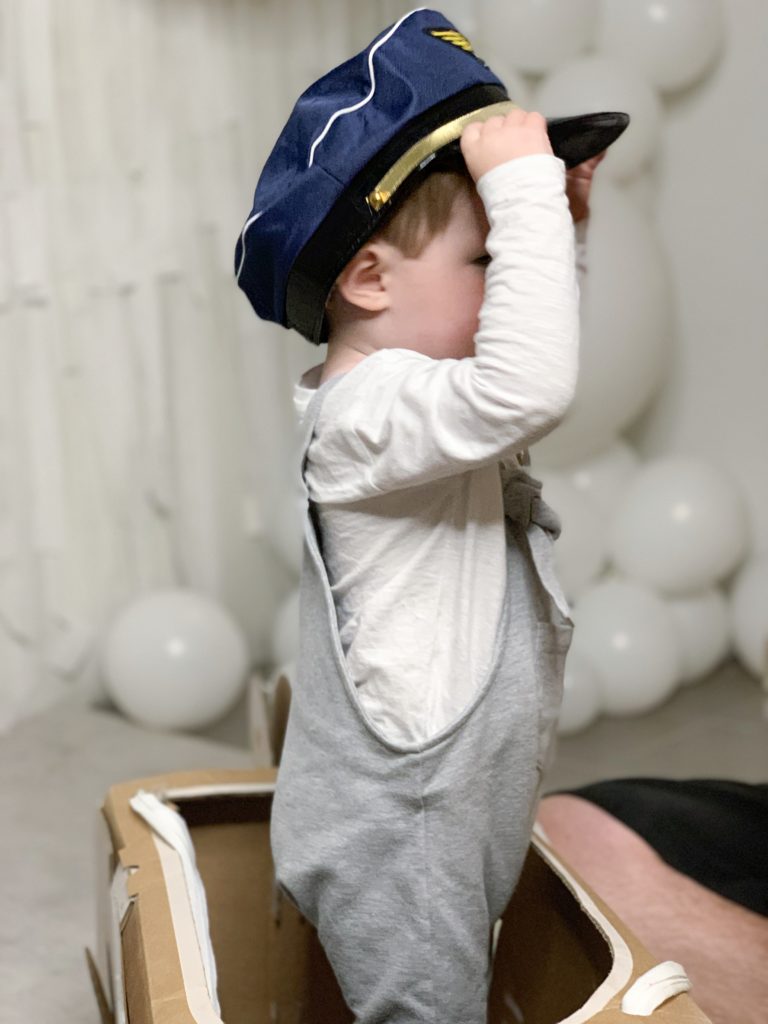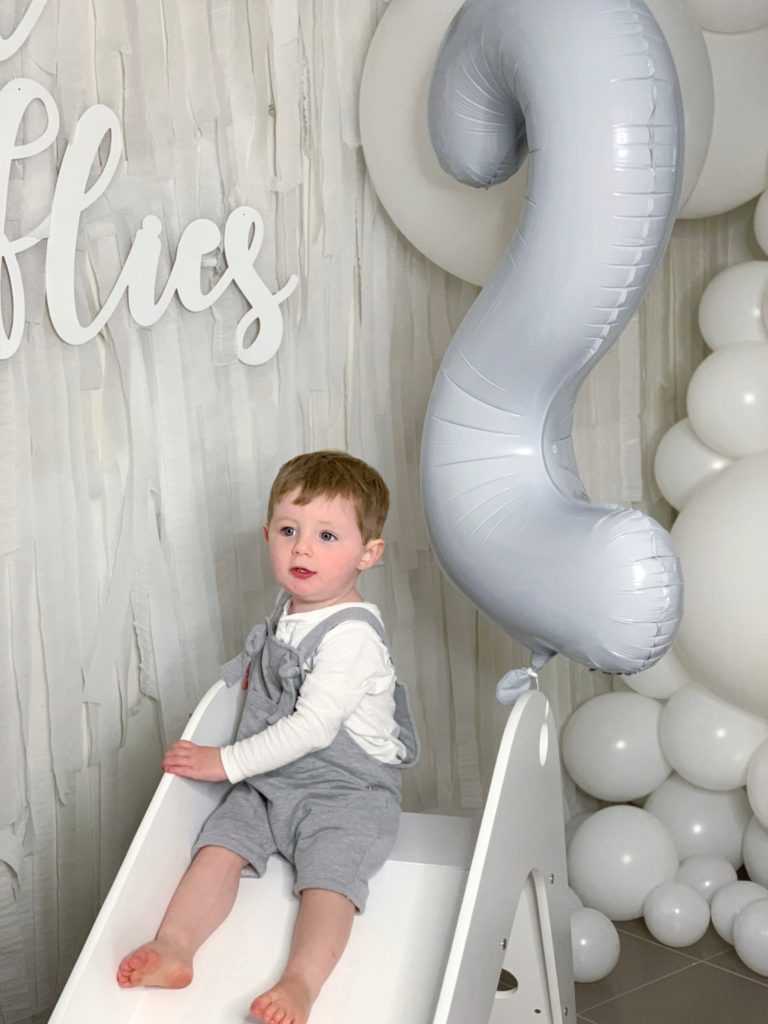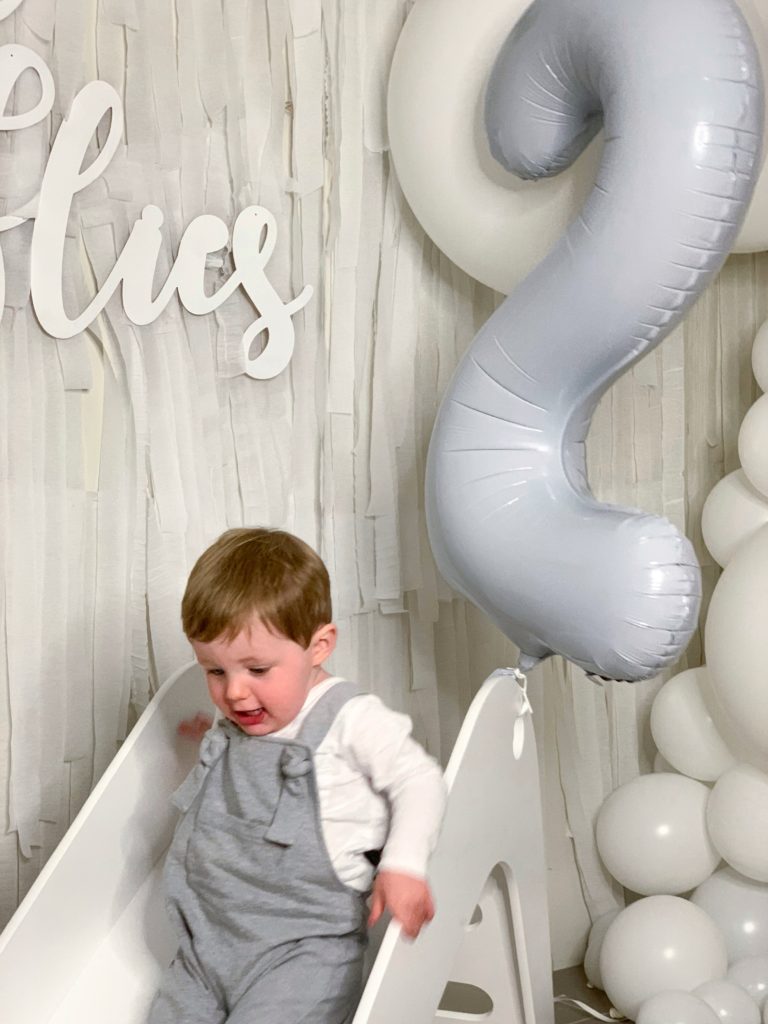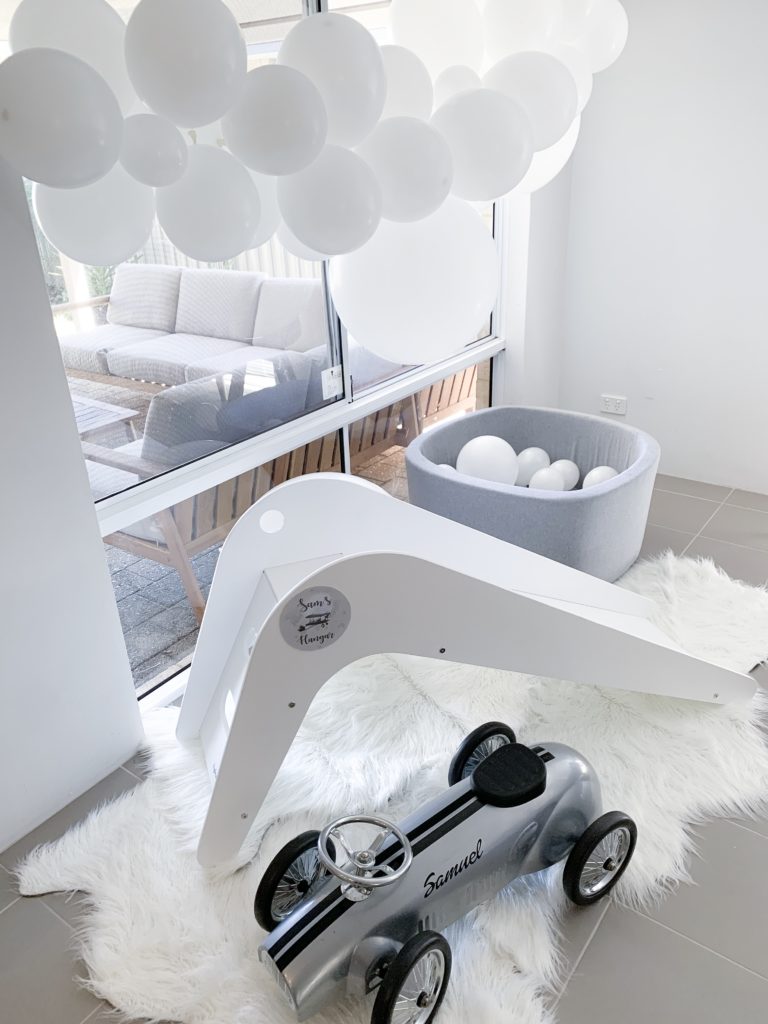 As far as catering went, we styled a grazer for nibbles and in-flight snacks of popcorn, pretzels and nuts, and had some freshly made salads and pasta, served alongside a fresh roll, and fresh coffee that were handed out by our flight attendants on serving trays (first class service).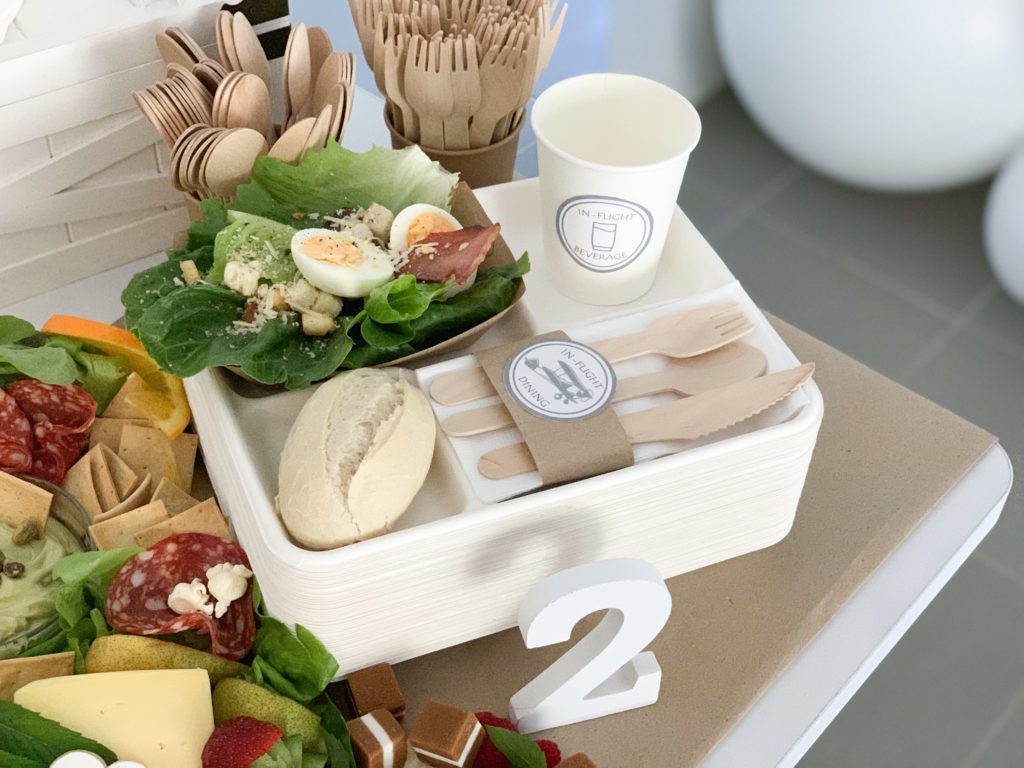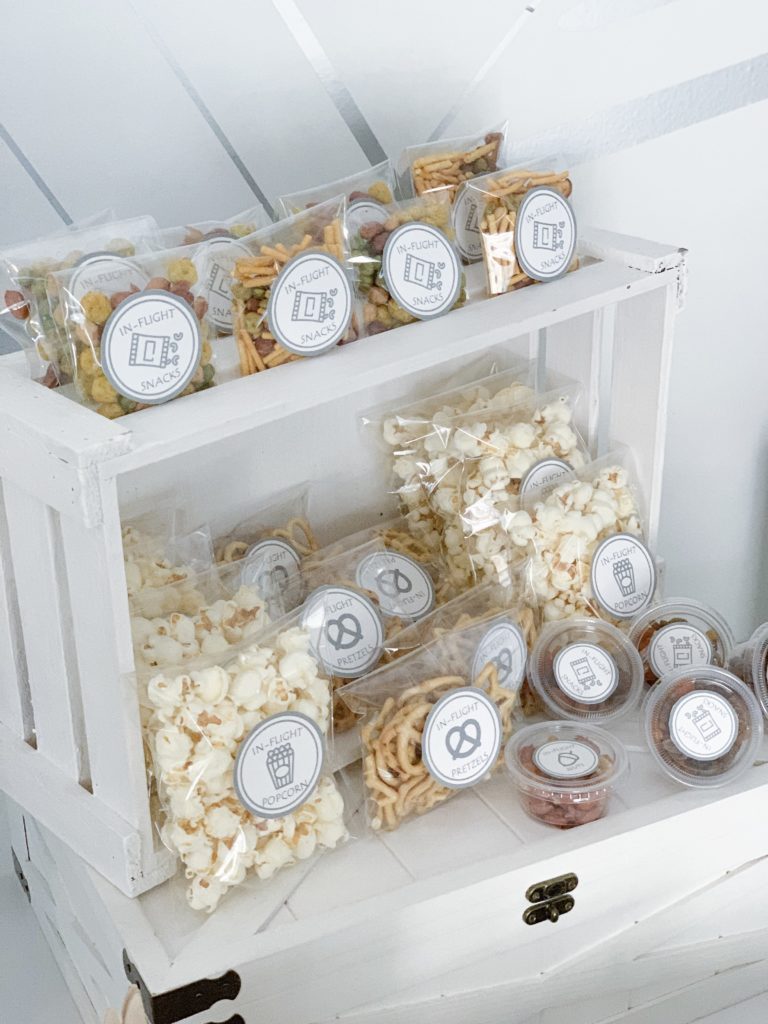 The kids enjoyed their own serving trays with sandwiches, sultanas, chocolate bar, cookie and babychinos.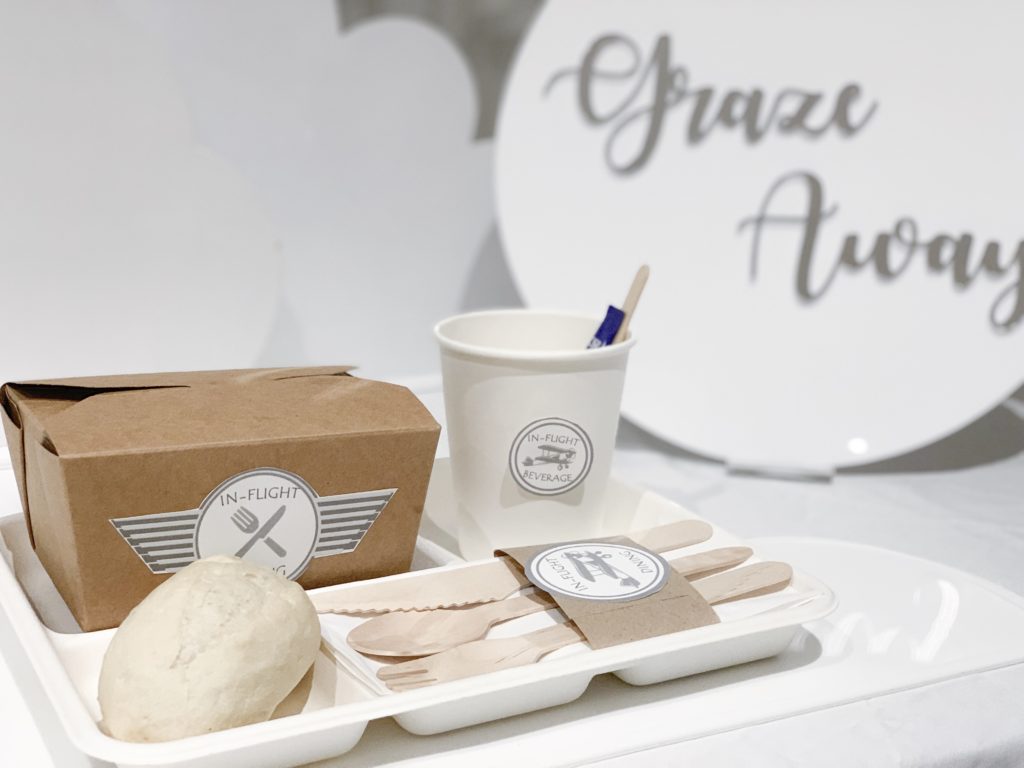 So in love! A perfect party. Have a great week all!
-Maria
Vendors:
Signage, including; backdrop sign, cake + cupcake toppers, grazing sign and donut wall |
XOXO Designs
All other elements such as graphics, streamer wall, balloon garland, activity books, party hats, playdough, grazing table are by Sassy Snaps Perth