Jasmin from Epic Installs created this super vibrant and colourful Four-Ever Fun party which has totally put a smile on our faces. The party featured Epic Install's custom streamer walls, in fun and bright colours.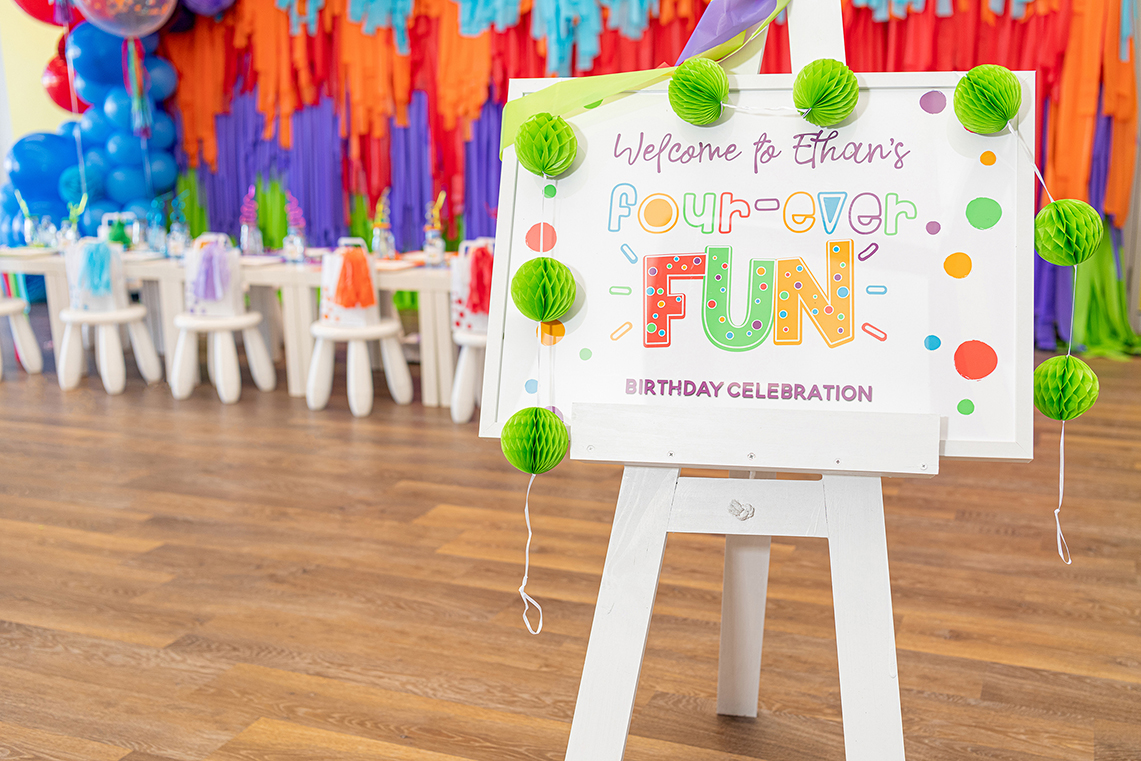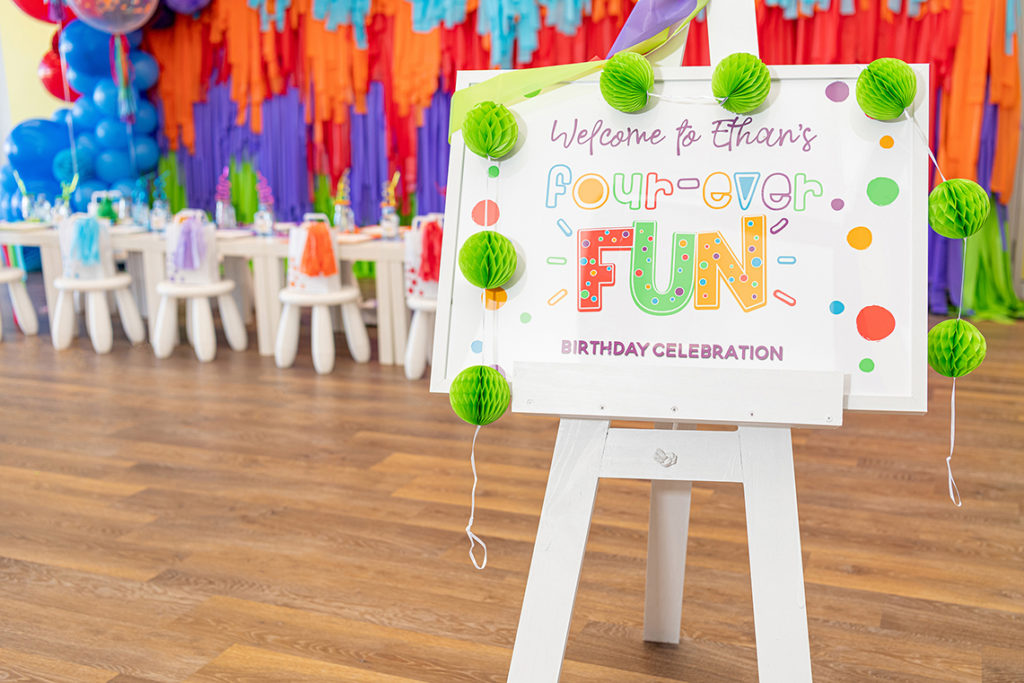 Details from the vibrant and colourful Four-Ever Fun party
Not every party necessarily needs a theme, but a colour scheme like this set of rainbow hues is very versatile for a kids party, as can be seen in the decor. "We wanted to create something bright vibrant and loud – just like the four year old boys that attended!", Jasmin told us. Indeed, the Four-Ever Fun theme was carried across the decor like an explosion of colour which harked back to old school kids' parties.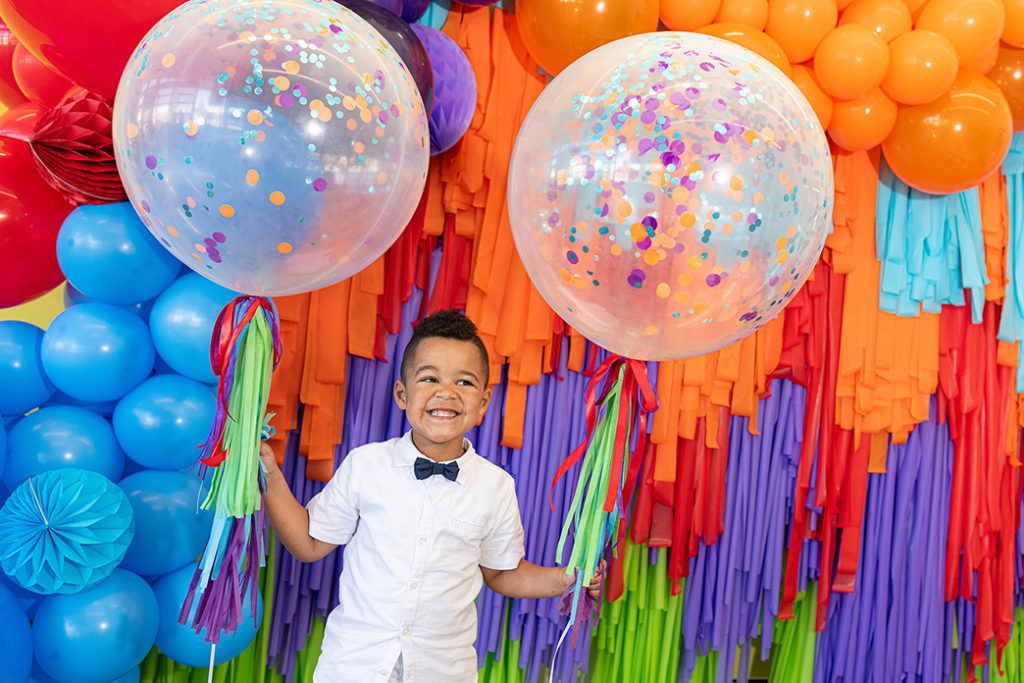 A rainbow table runner and the multi-coloured table ware synced perfectly with the balloons and streamers.
Here is the entire impressive set-up!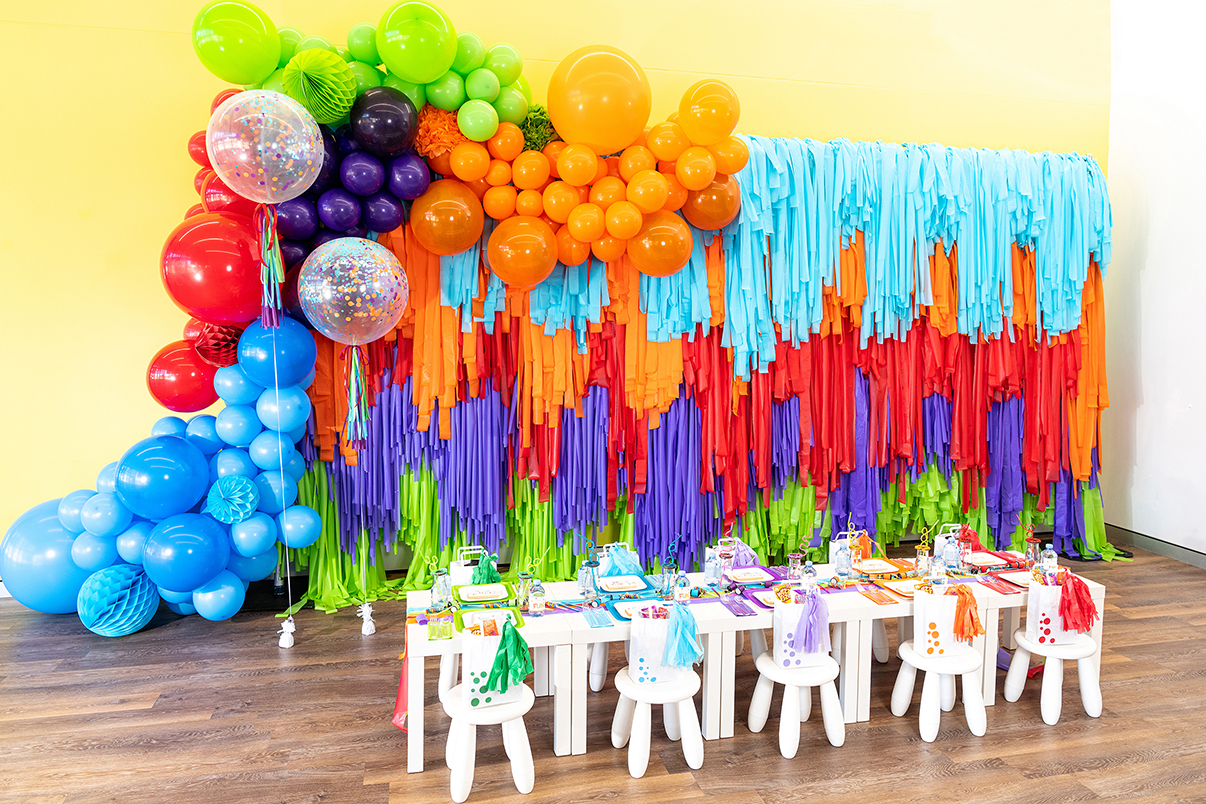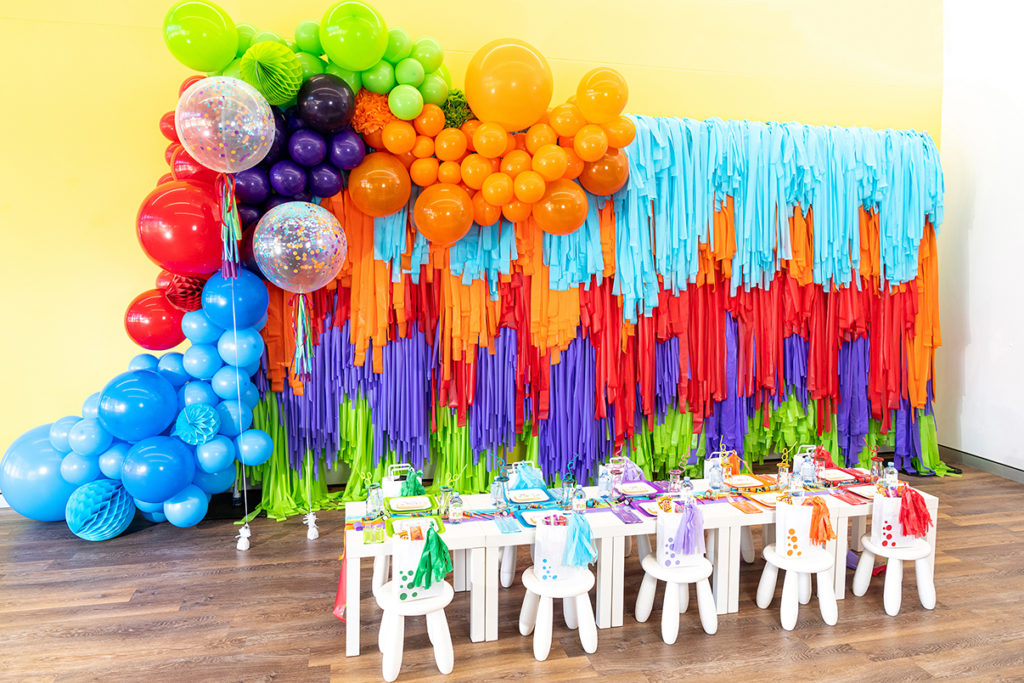 The streamers and spotty motif featured on the poster also featured on the favour bags.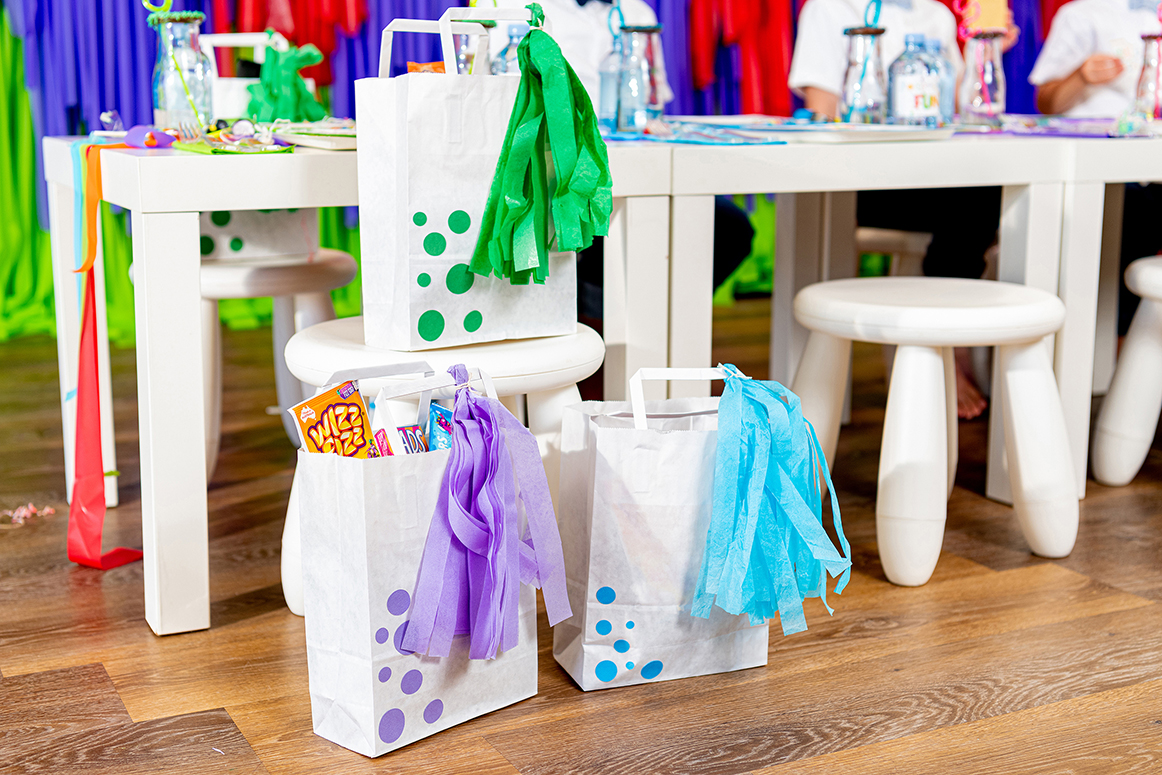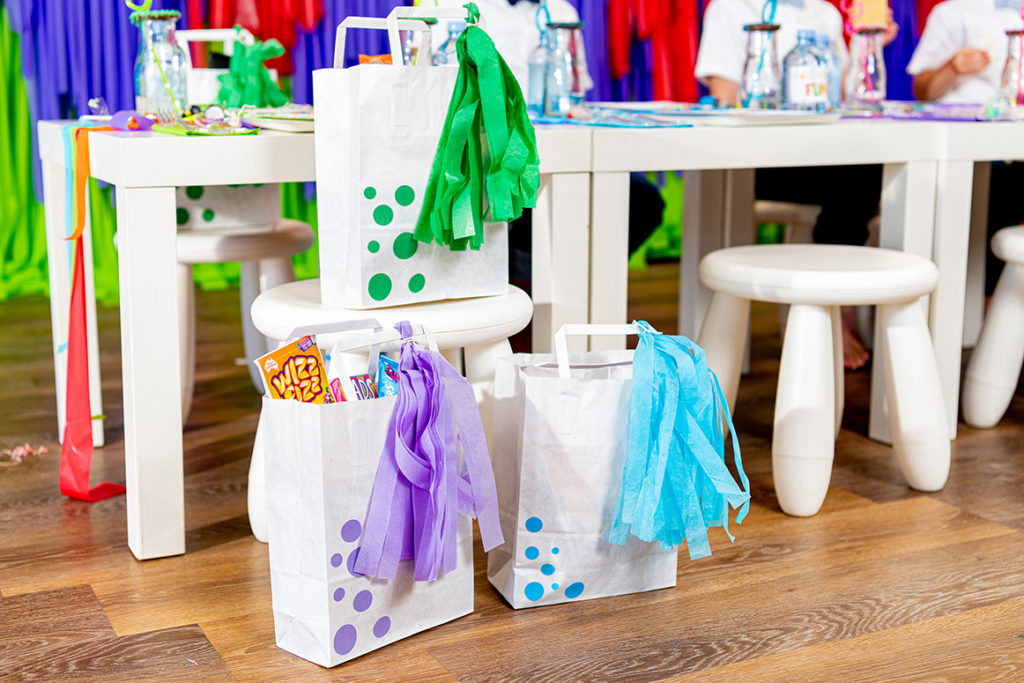 The desserts and dessert bar matched the colour scheme perfectly. A boys party with delicious snacks and even some furry creatures to cruise around on! Was loads of fun – and the Birthday Boy, Ethan, had a blast!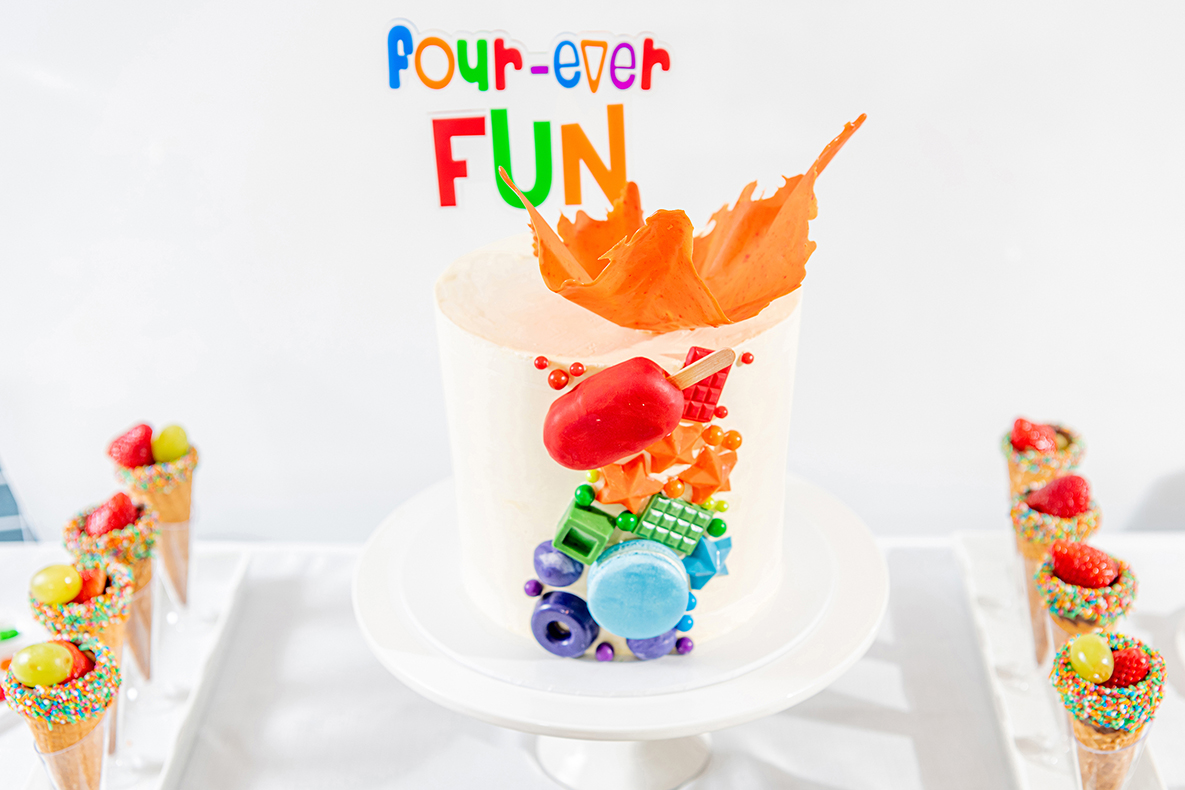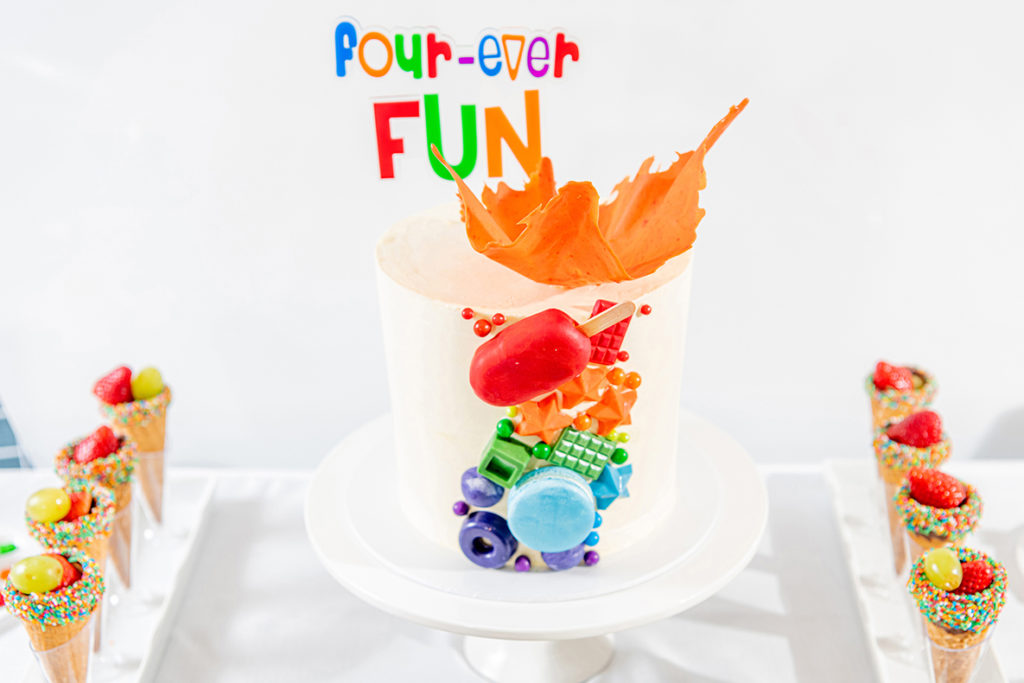 Show me a four year old who wouldn't like these cool ride ons, right?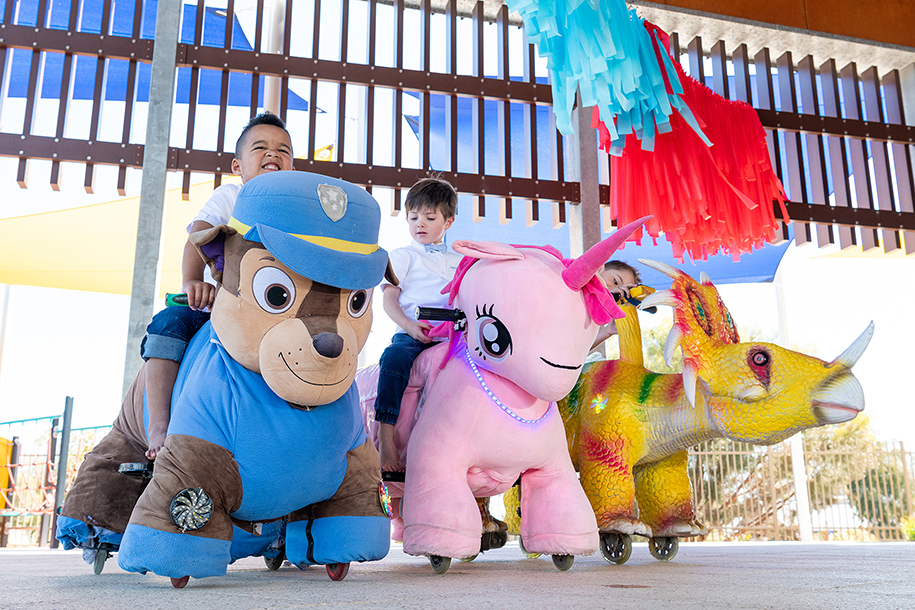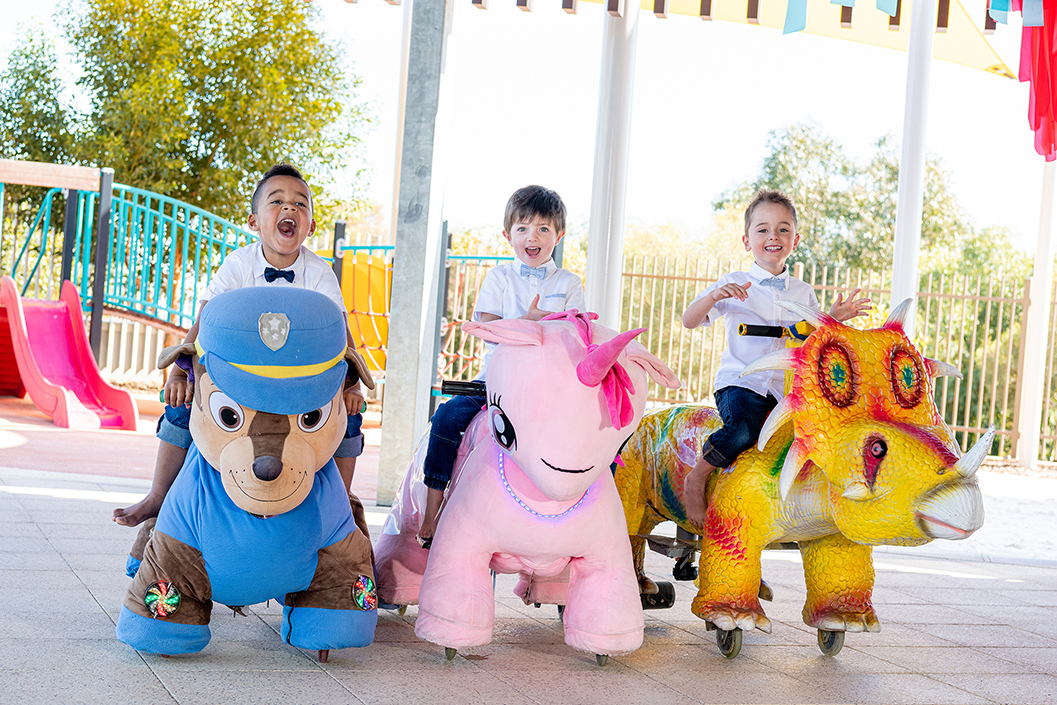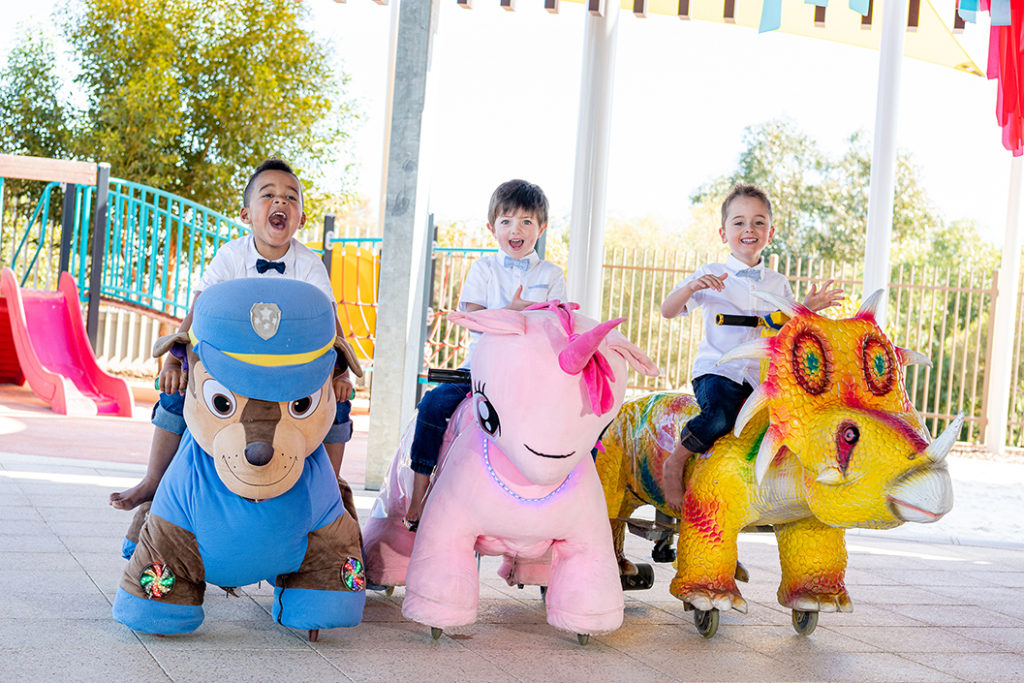 Vendor Credits
Styling, backdrops and coordination | @epic_installs_
Kids Furniture | @mylittlepartyaustralia
Balloons | @ohmypartyau
Cake and cupcakes | @cakes2celebratebylisa
Party bags | @perfectpartybagsperth
Graphic Design | @liiartsa
Circle Backdrop White | @darlingsdayout
Cookies | @ninamariesweetdesigns
Sign and Cake Topper | @perfectlycreated4u
Donuts | @sweetharvestcakesau
Photographer | @nikki_scurr_lgsstudios
Animal Riders | @happyanimalriders