Welcome to Arlo's Fox themed 1st birthday! Peppered with woodland elements and orange, timbers, white and black colours, this party was a perfect blend of cute and minimal. There were some truly special personal touches, and the gorgeous photography just topped it off. Stylist and mum Mikhayla from One Day Weddings & Events shares the details with us below.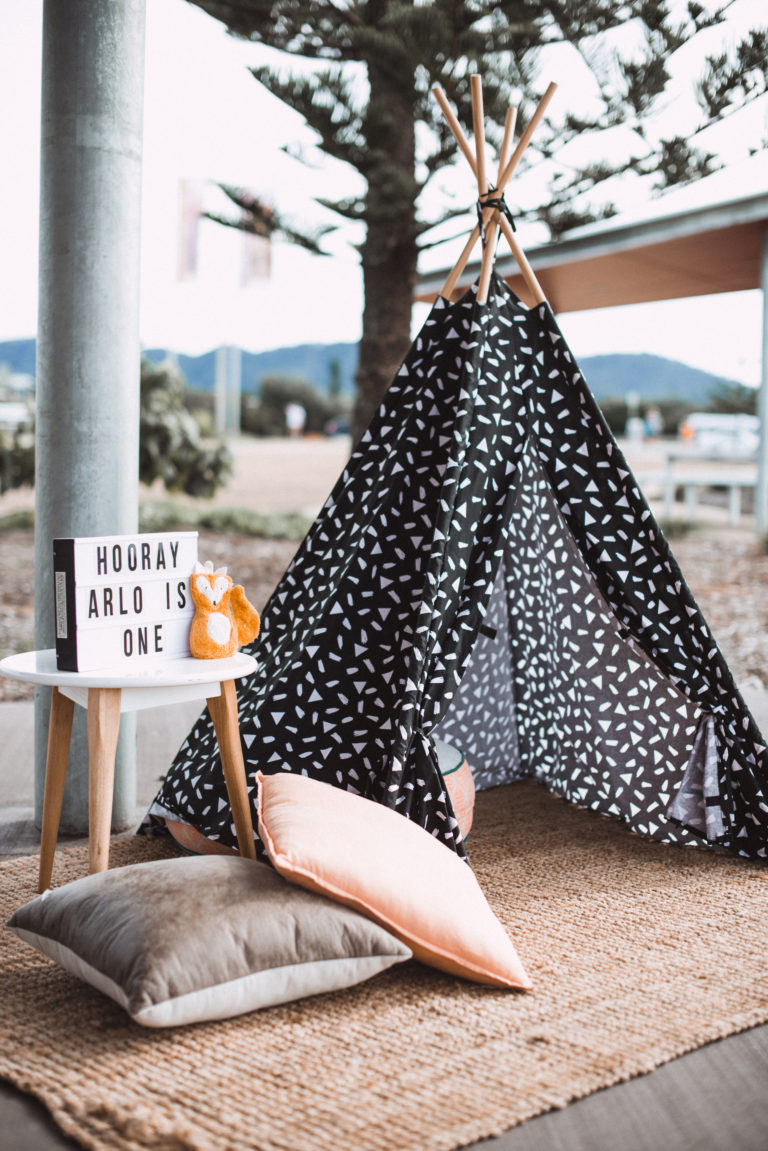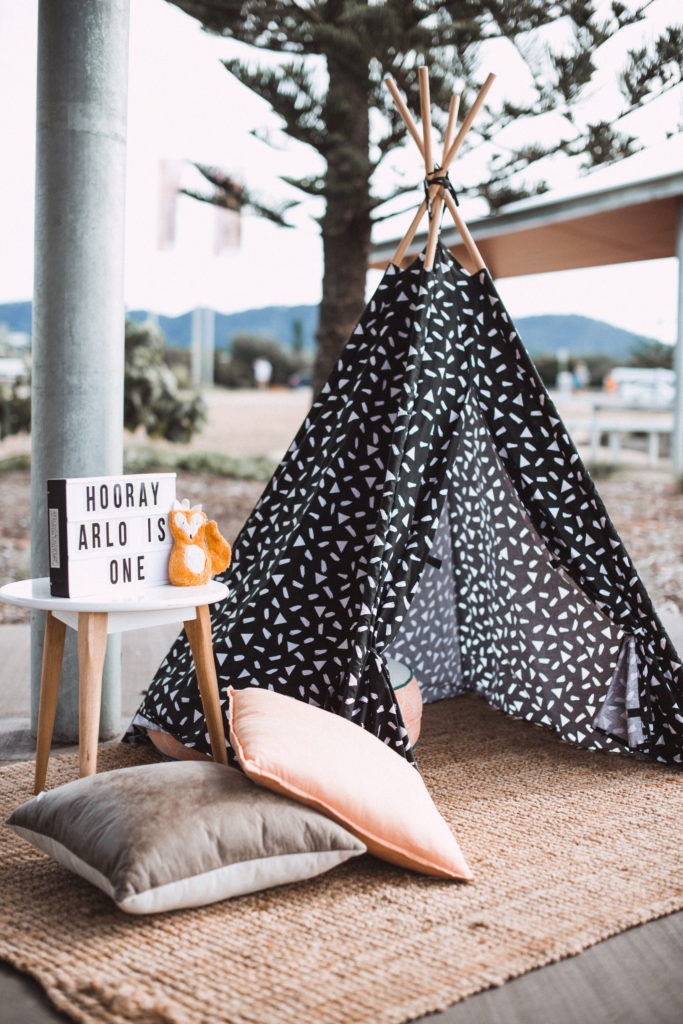 We celebrated our little man Arlo's first birthday with a small handful of family and friends. A warm Winter's morning was enjoyed relaxing on rugs and cosy cushions at our local foreshore where the kids ran wild on the grass and rode their bikes and skateboards. One of the key factors when deciding where to have the party was enough space for the kids to stretch their legs and exert all that toddler energy. We chose the location as it is a place we often frequent with our kids for bike rides and coffee, the undercover gazebo is also a little special as my husband (Arlo's dad) built the timber backdrop which doubled as our dessert table backdrop.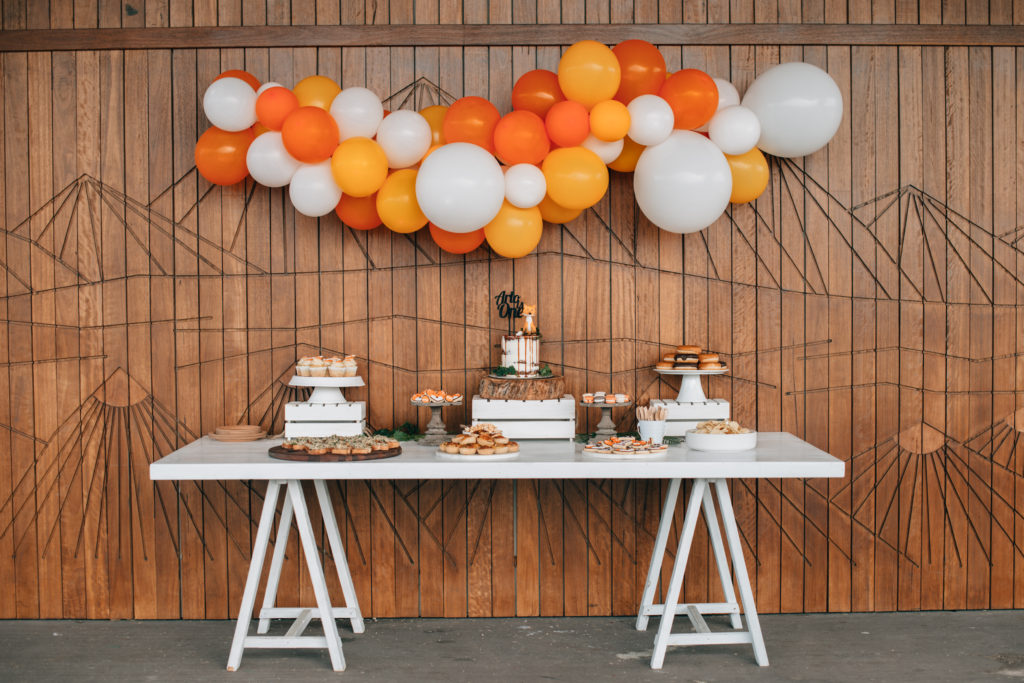 Rolling with the theme of one of Arlo's middle names "Fox", it seemed fitting that this be the basis of the theme. The colour palette for his day consisted of a mix of tangerine, greys, ivories and pops of black. We incorporated touches of timber and a tree round to perch the cake on top off. A large food station table consisting of macarons, donuts, cupcakes, popcorn and fox sugar cookies which all sat beneath a hanging balloon installation made by myself with orange, yellow and white balloons.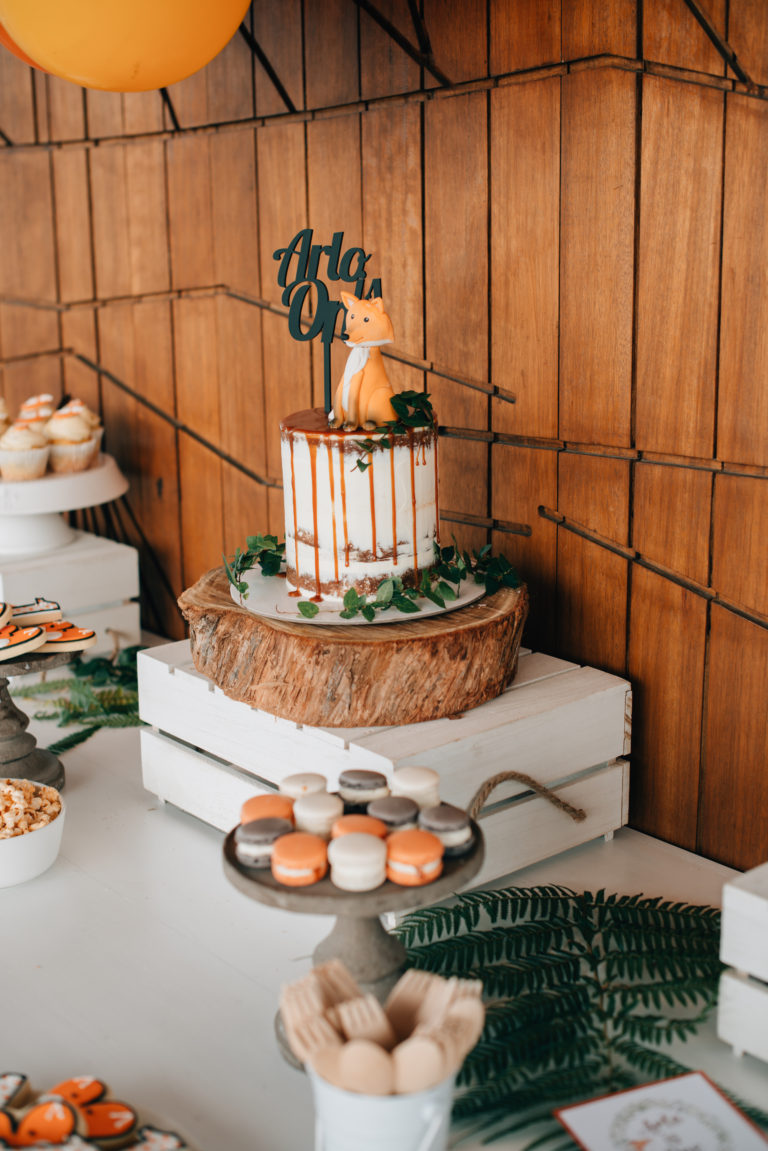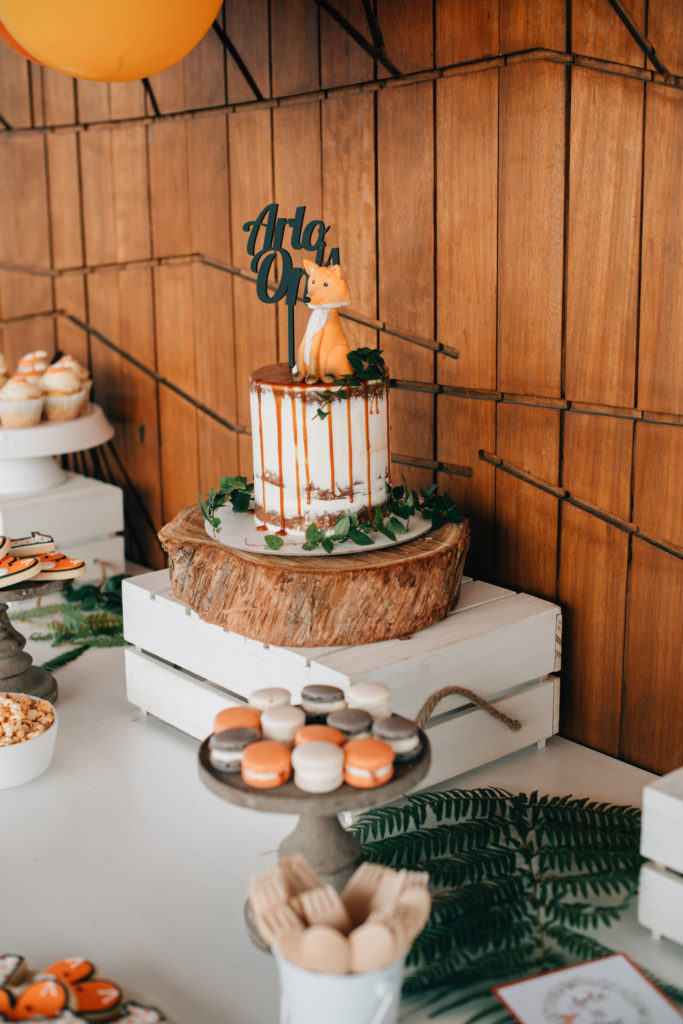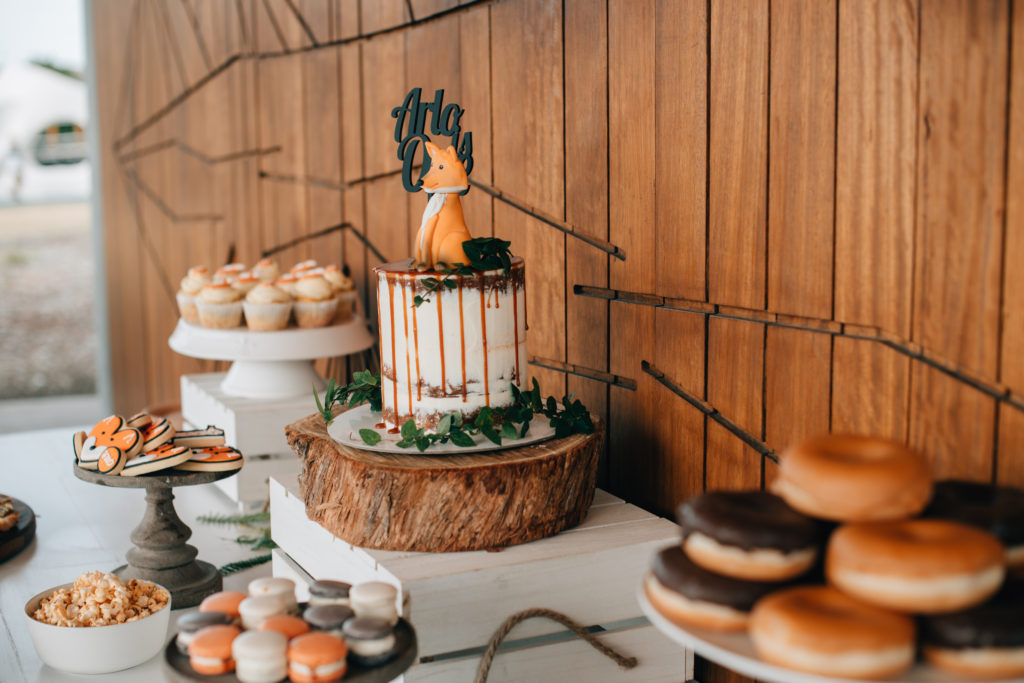 We purposely kept the set up relatively simple so that we could enjoy the day with the guests and parents rather than tending to the set up (as a mum and event planner is often used to doing!). I was lucky enough to call on some of my usual wedding suppliers to supply goodies to help pull the day together. We finished off the afternoon with amazing white chocolate mud cake with the assistance of his older brother Koda to help blow out the candle, it was the perfect celebration for our littlest dude.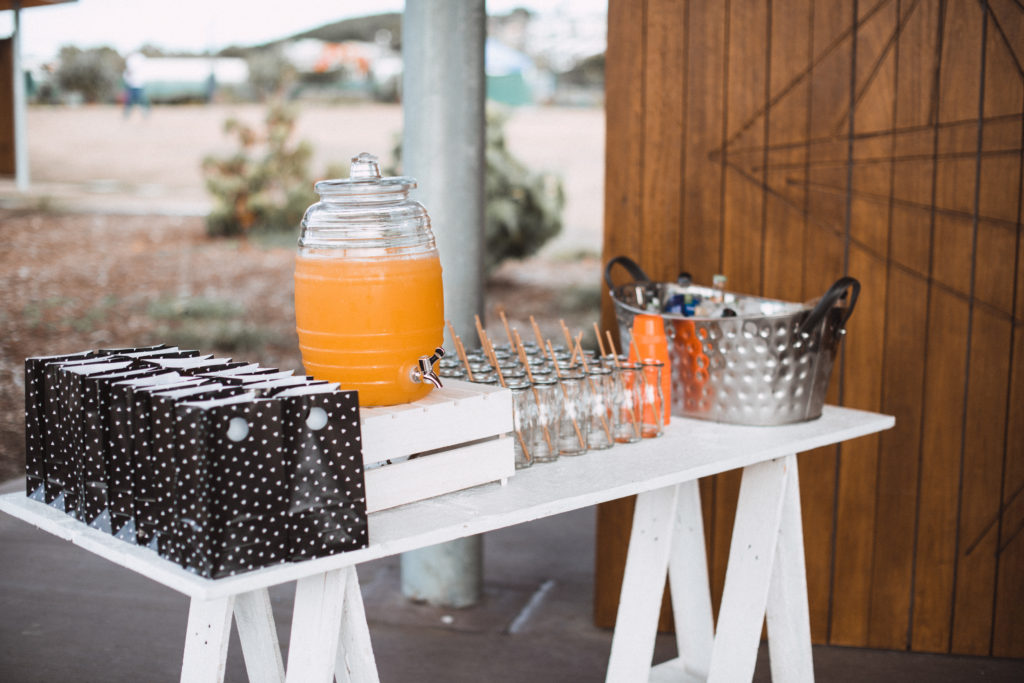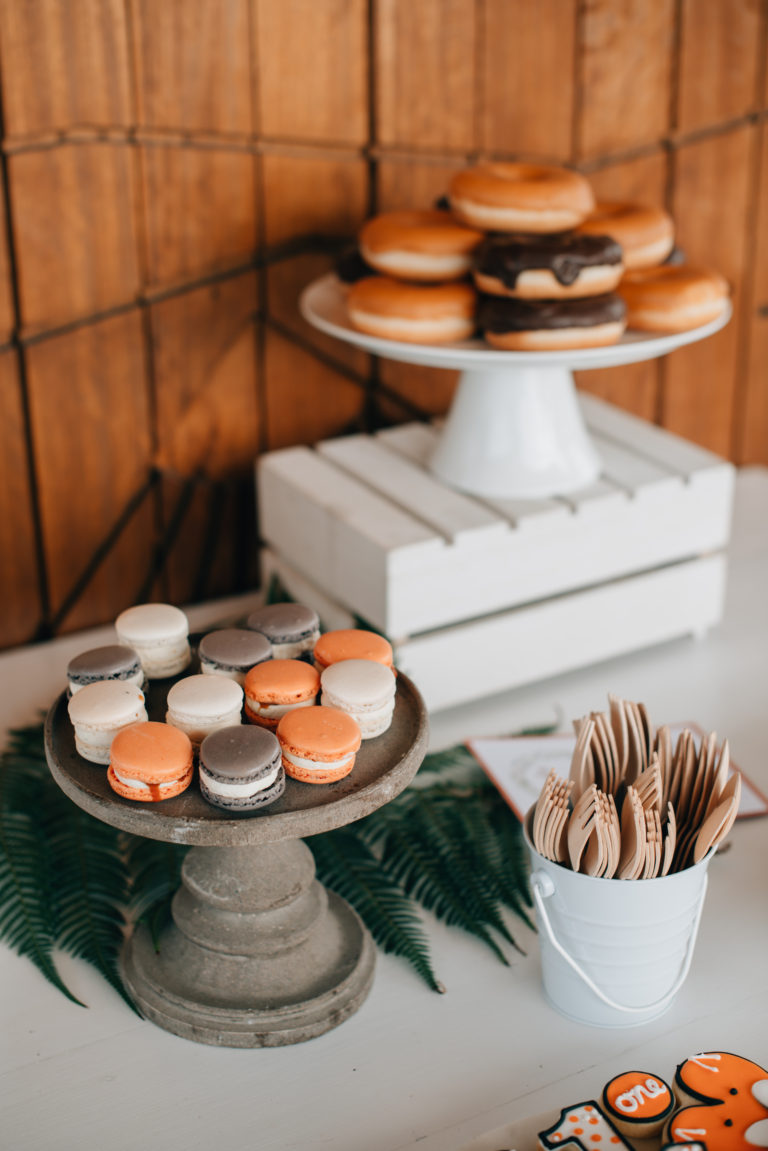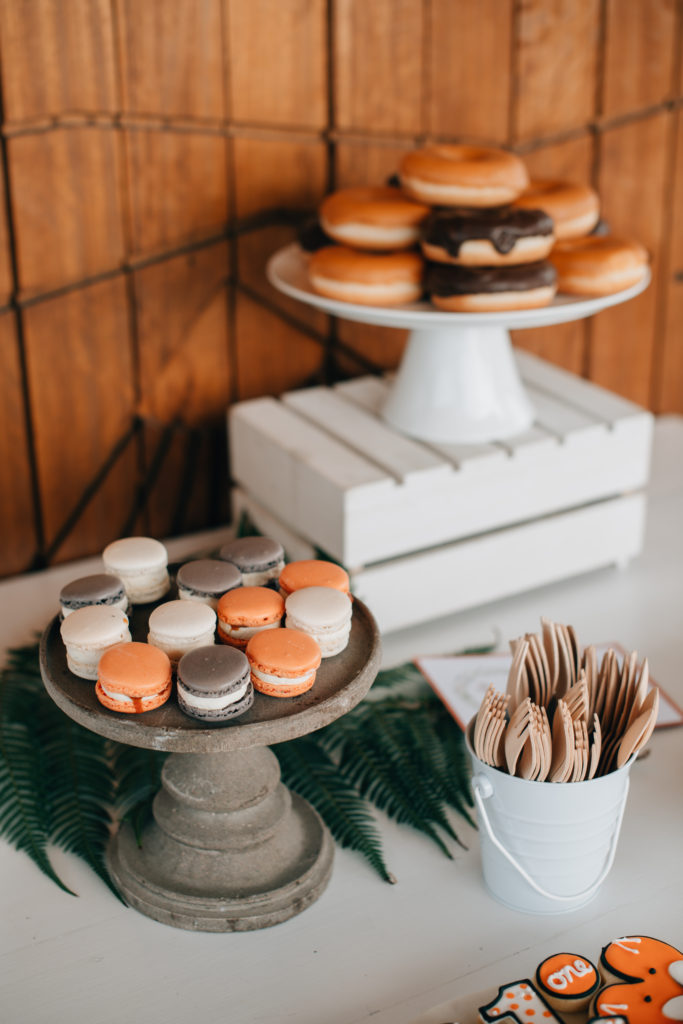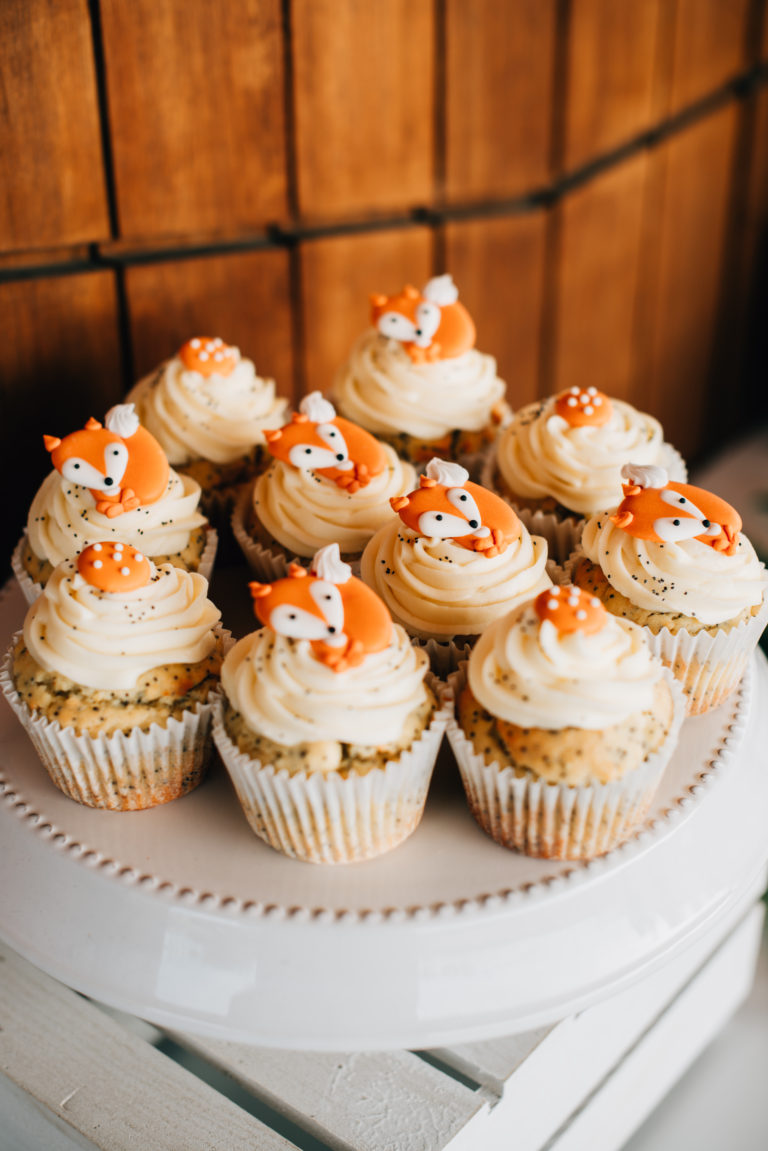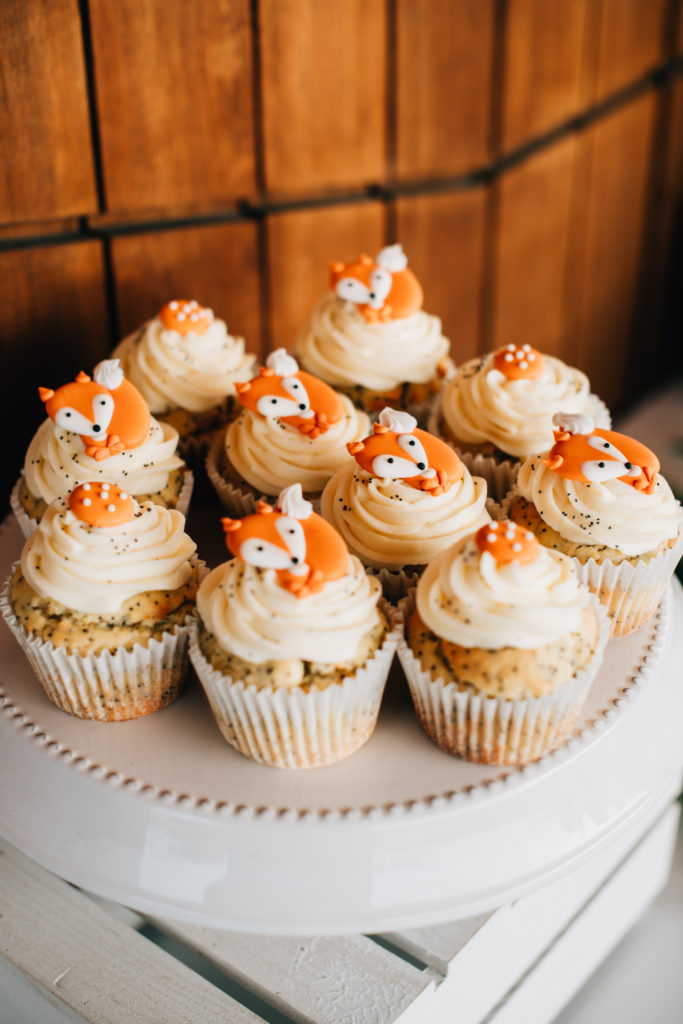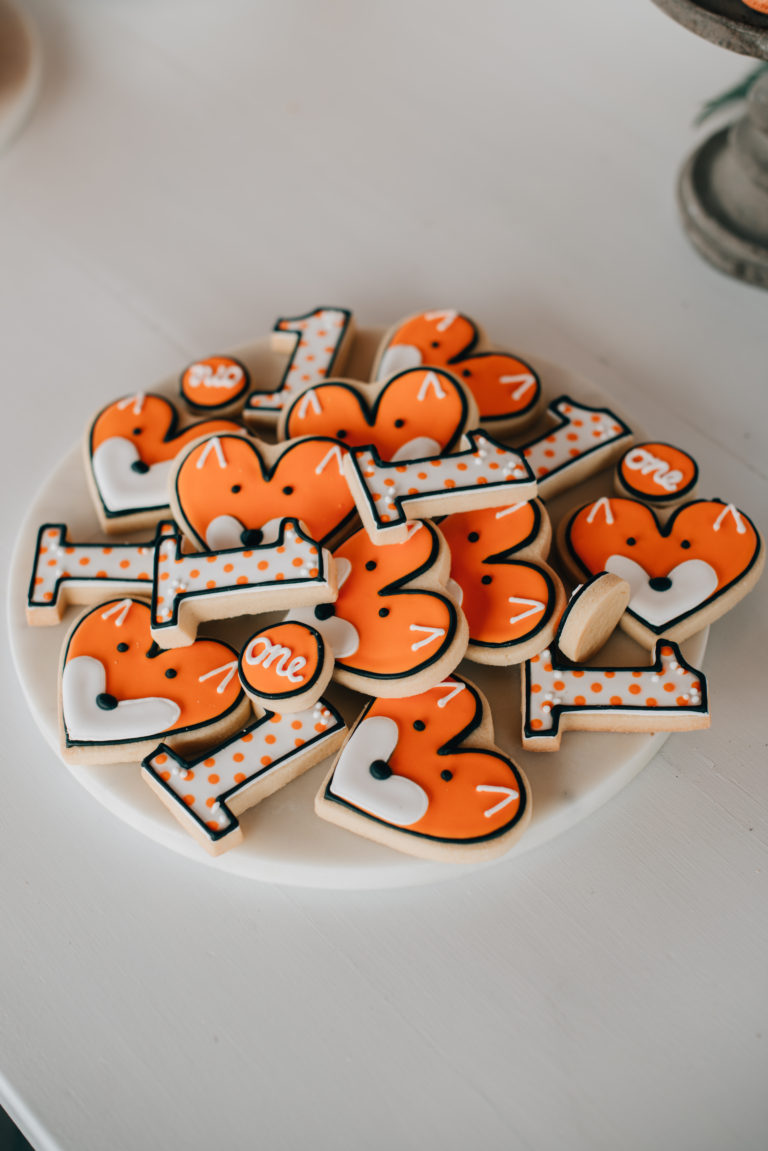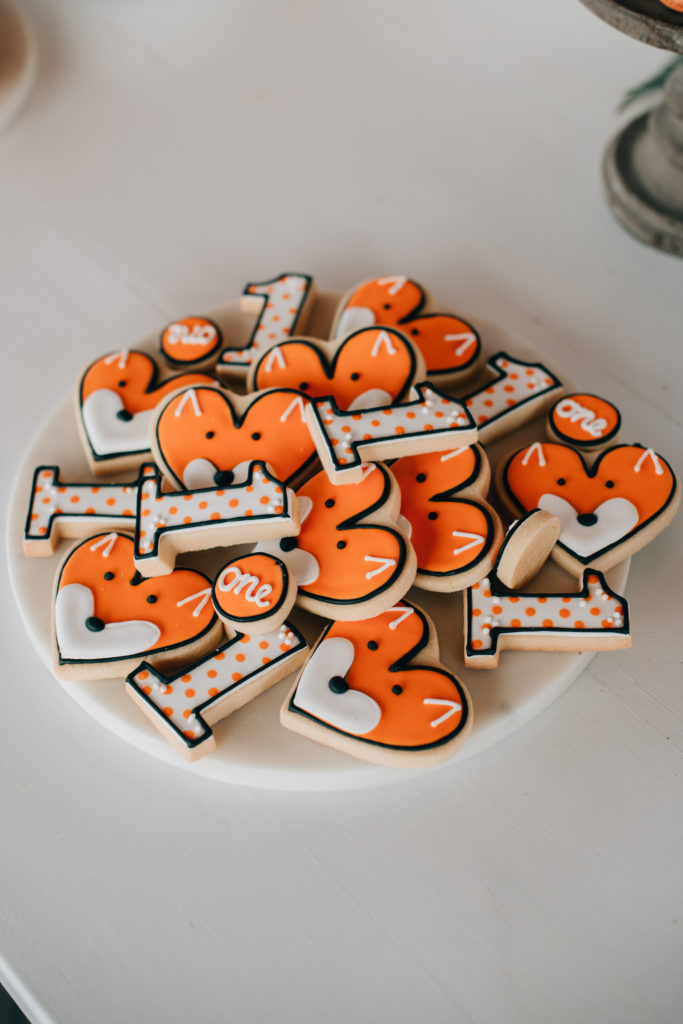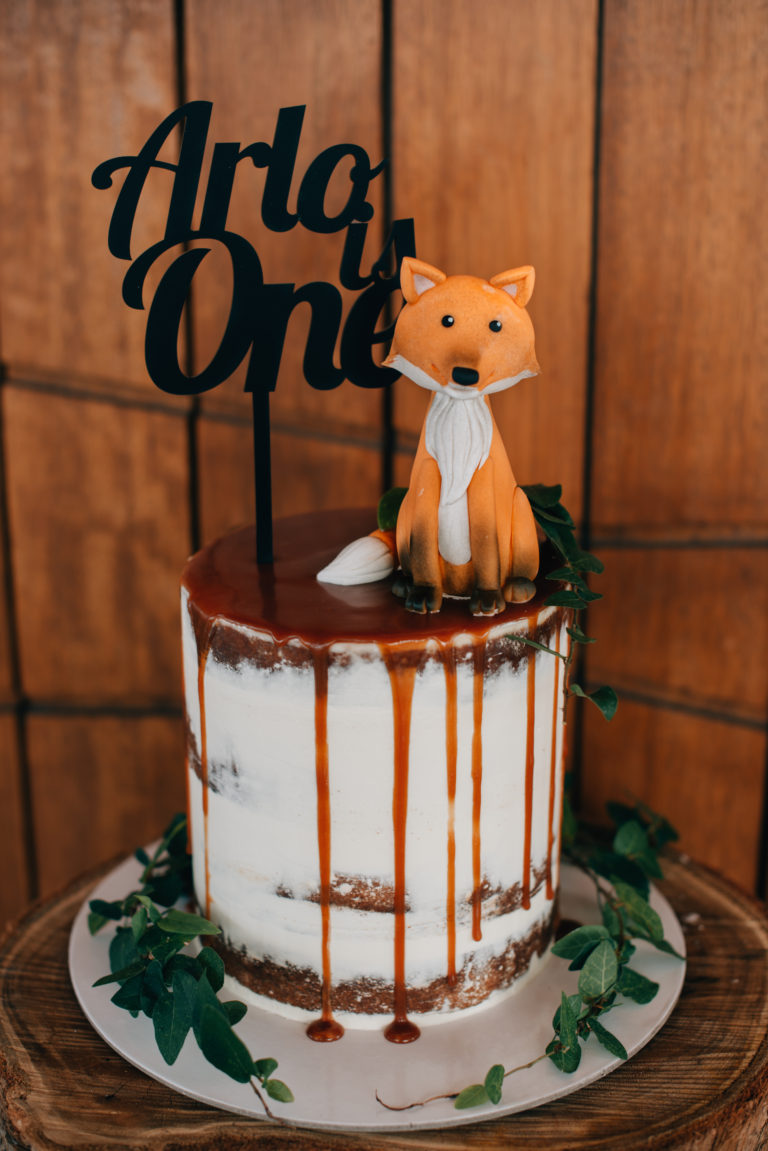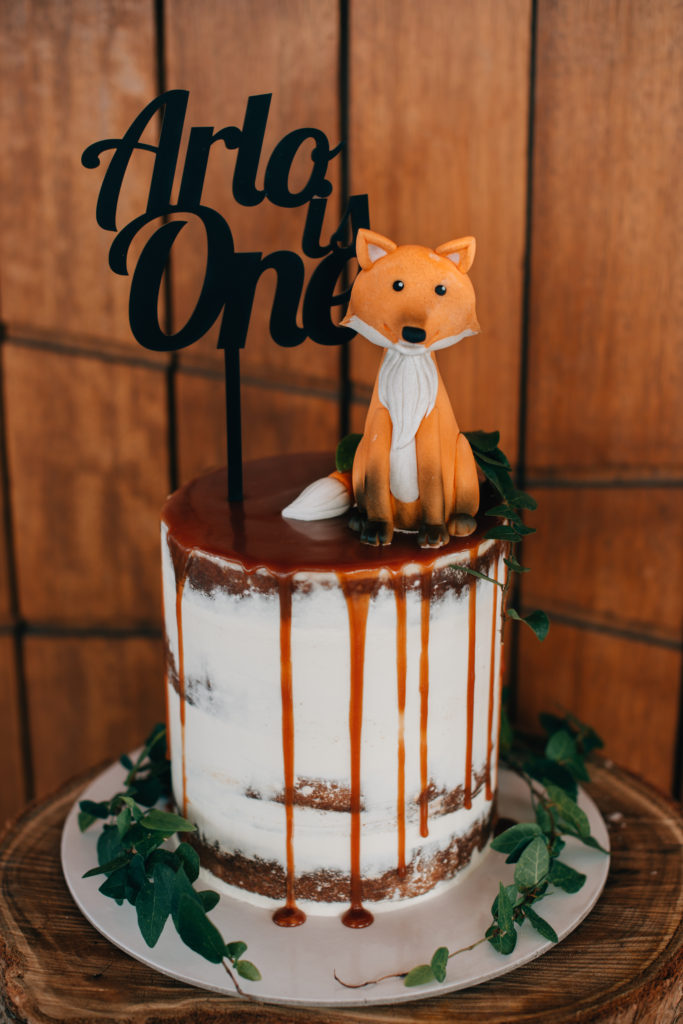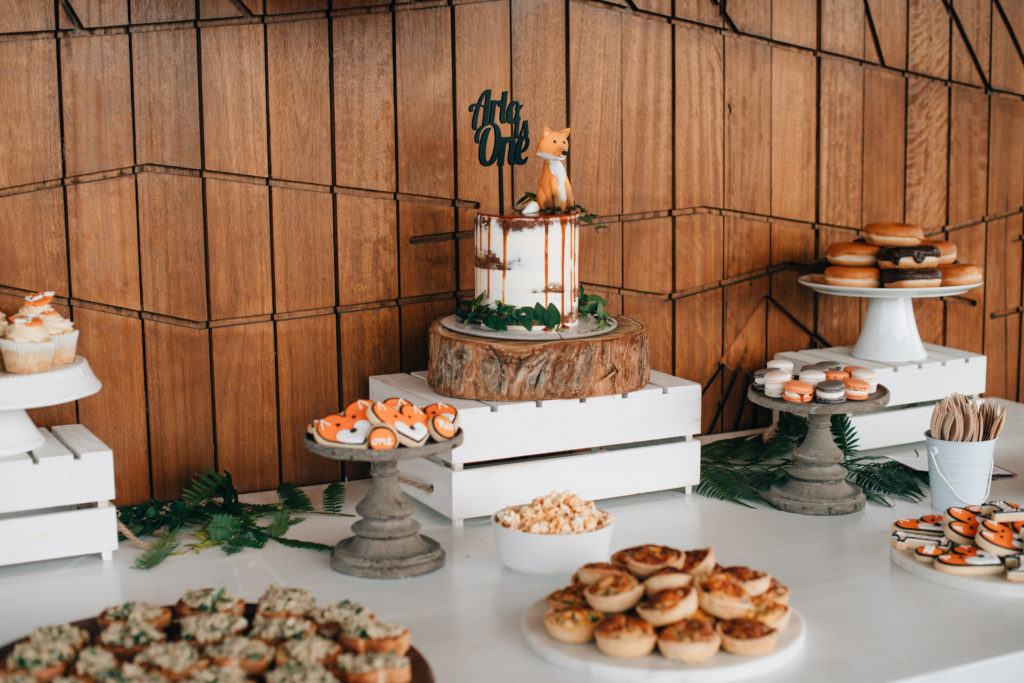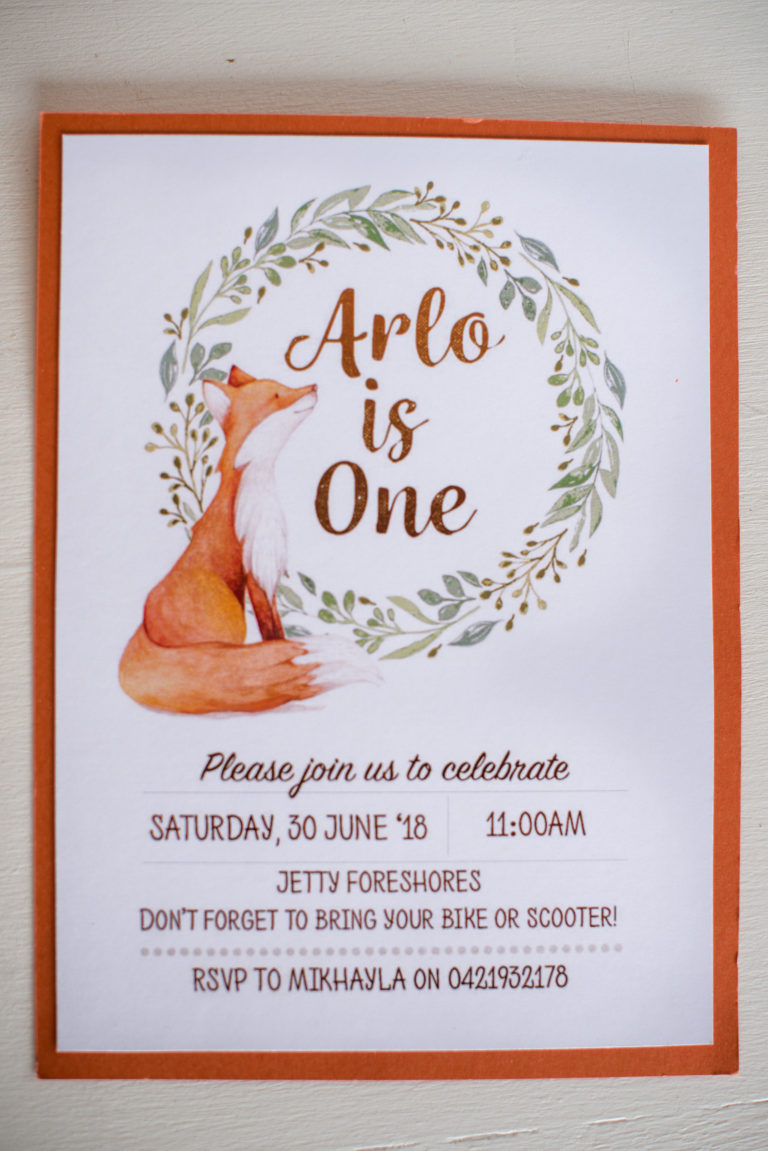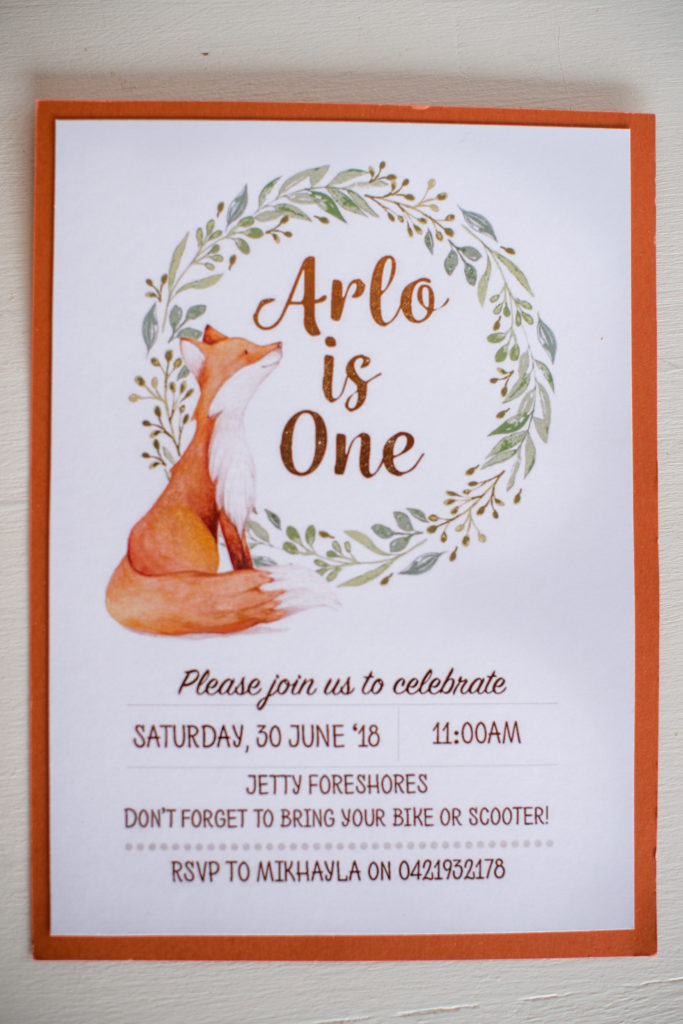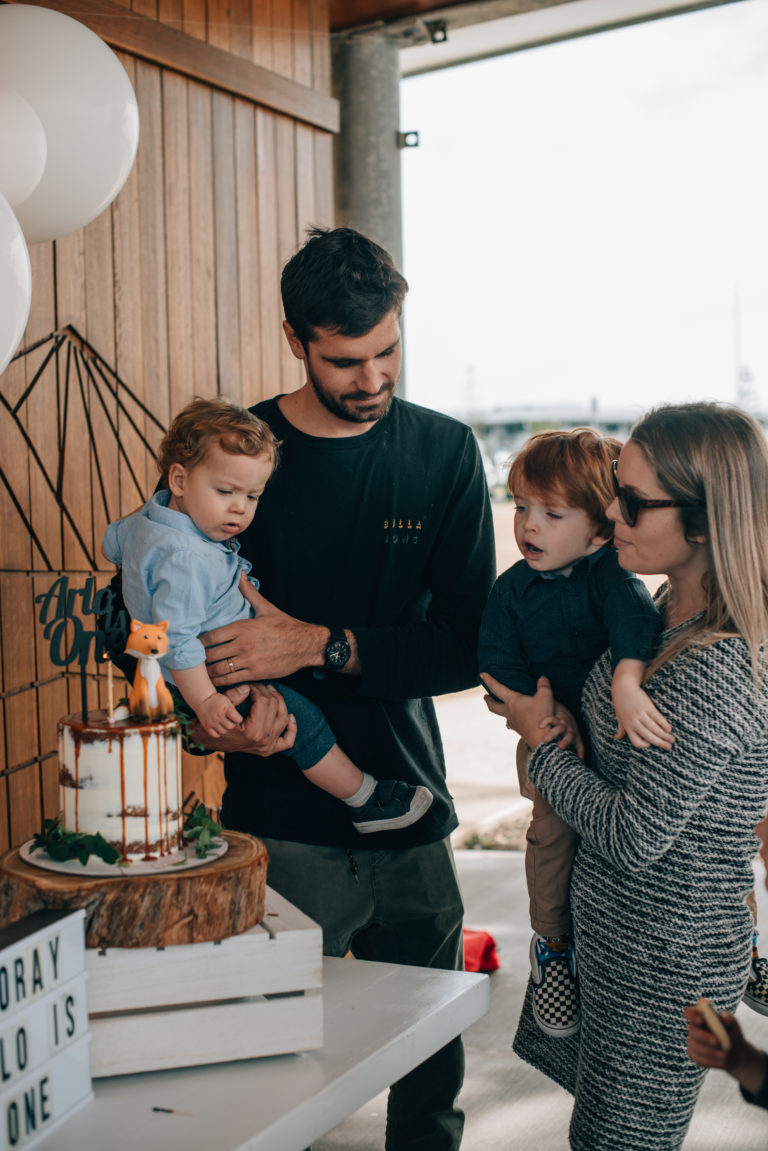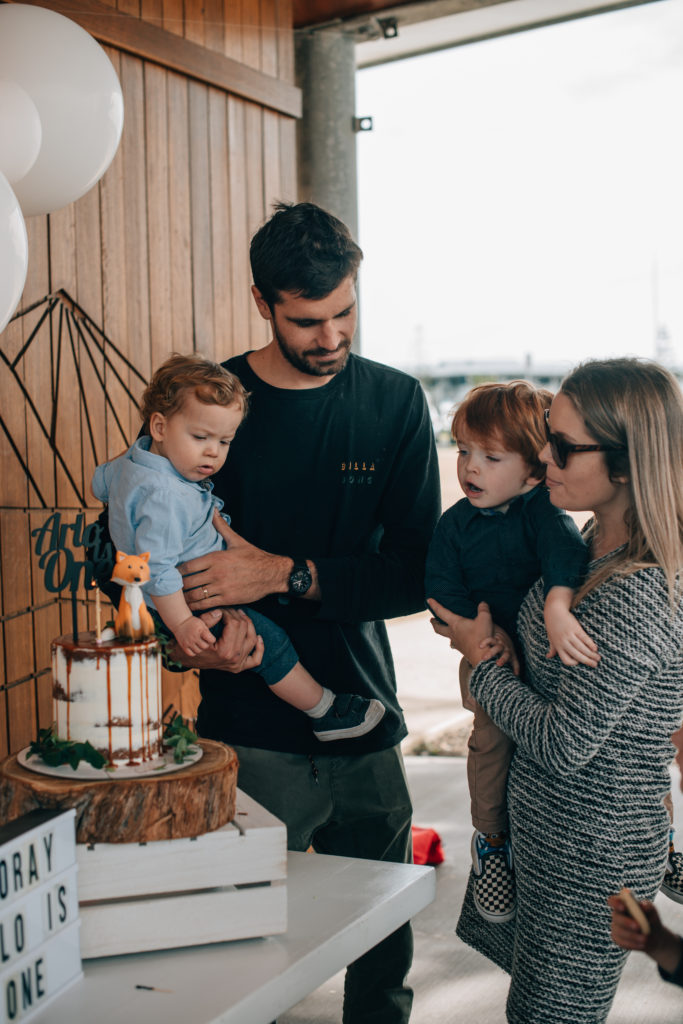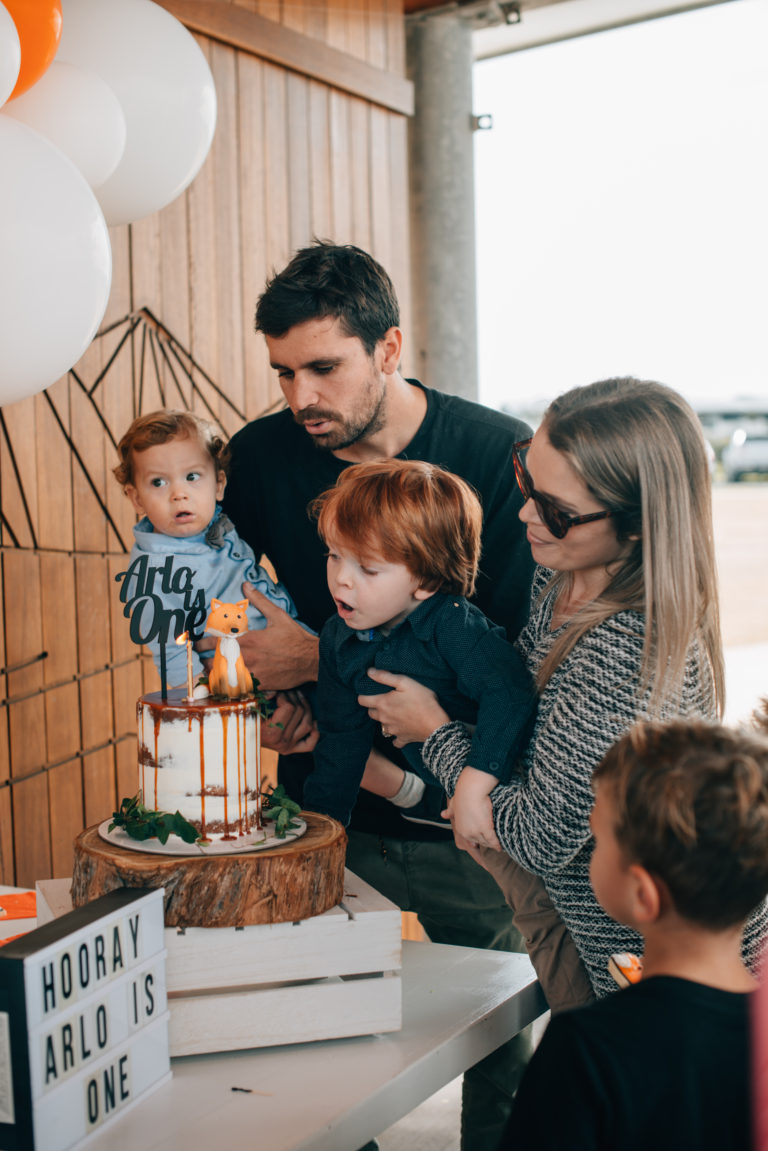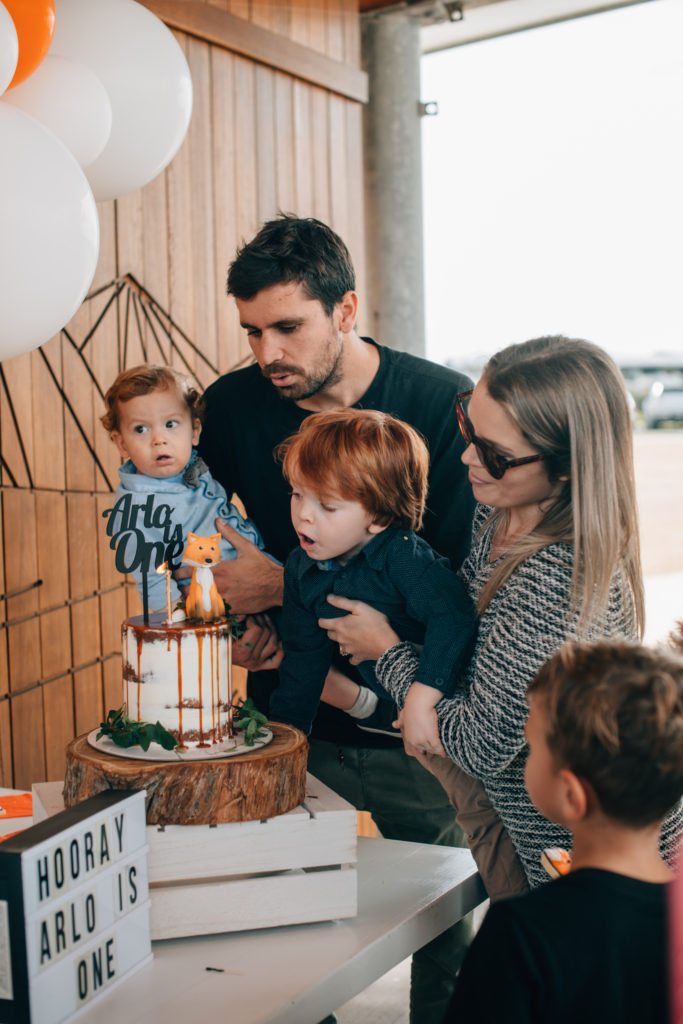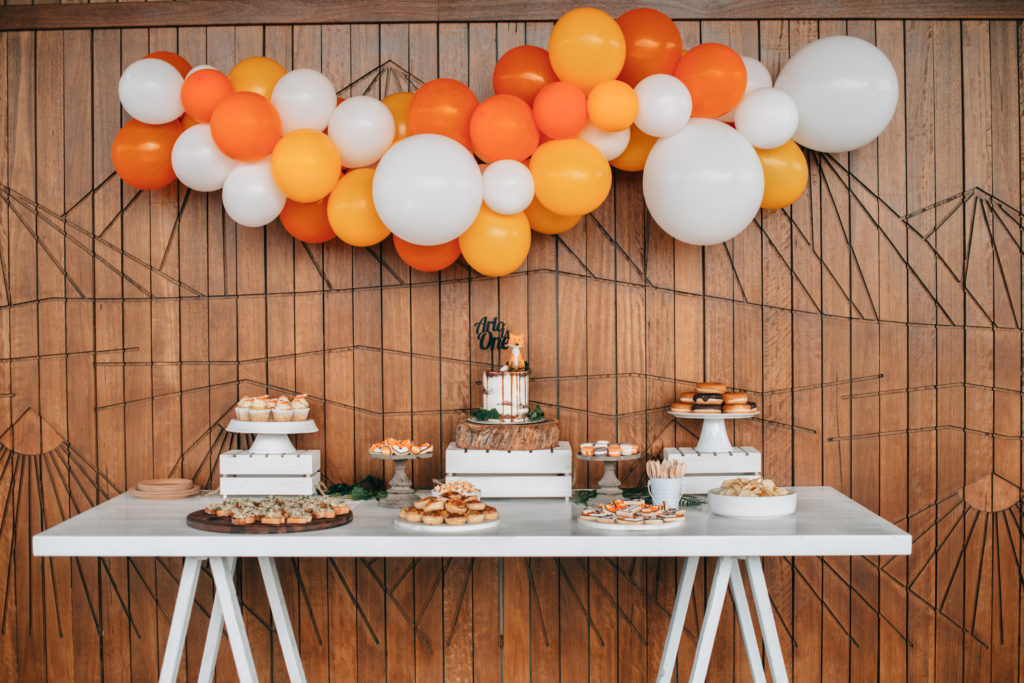 You can follow One Day Weddings & Events on Instagram or Facebook, or get in touch via their website.