Guests were truly 'taken away' at Ayaana's around the world vintage travel party, put together by stylist Kathy of Fancy Events and Parties.
This party originally appeared in the Confetti Fair Mini-Mag Issue 7, you can read it here.
Ayaana's Around the World vintage travel party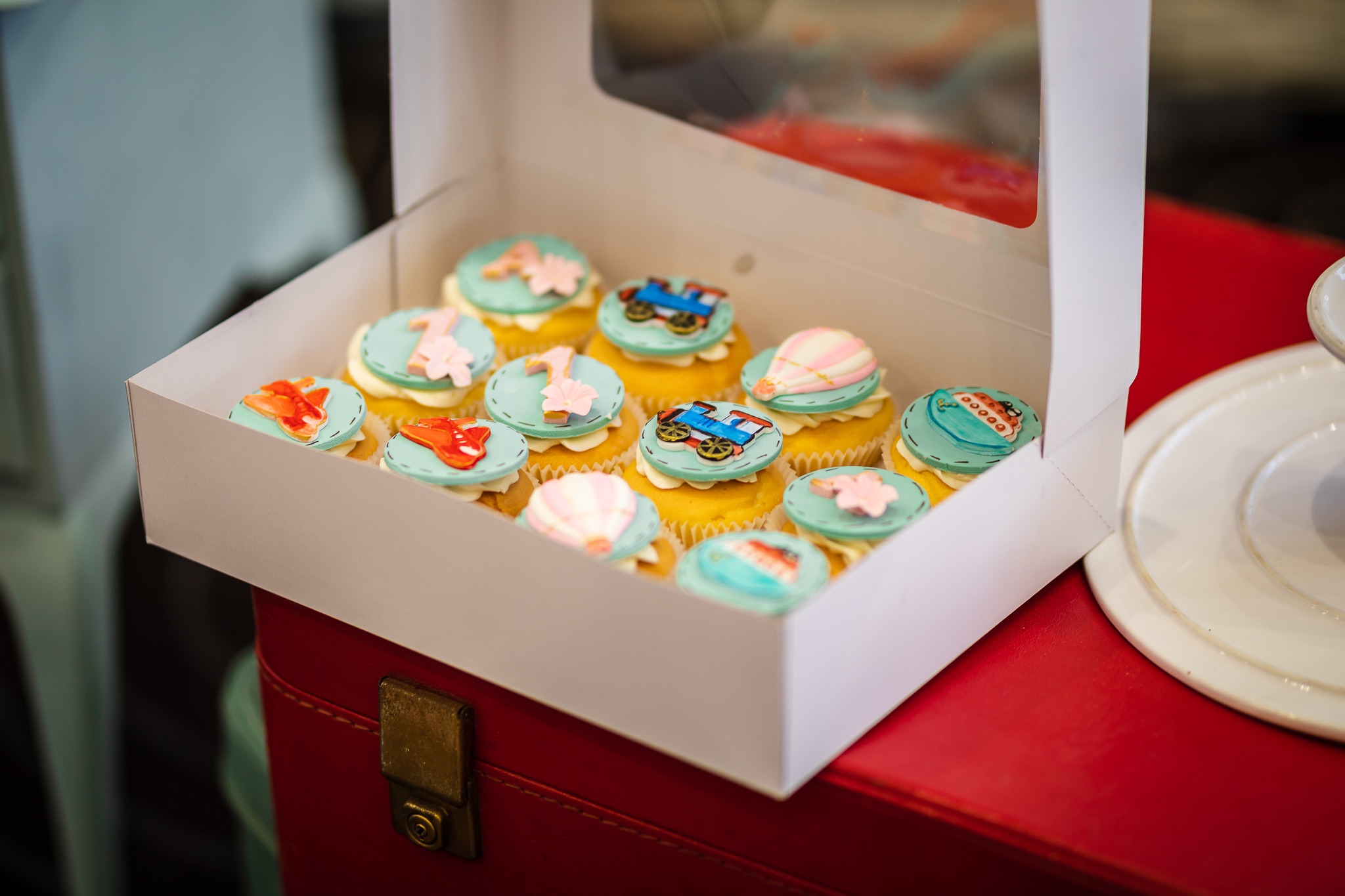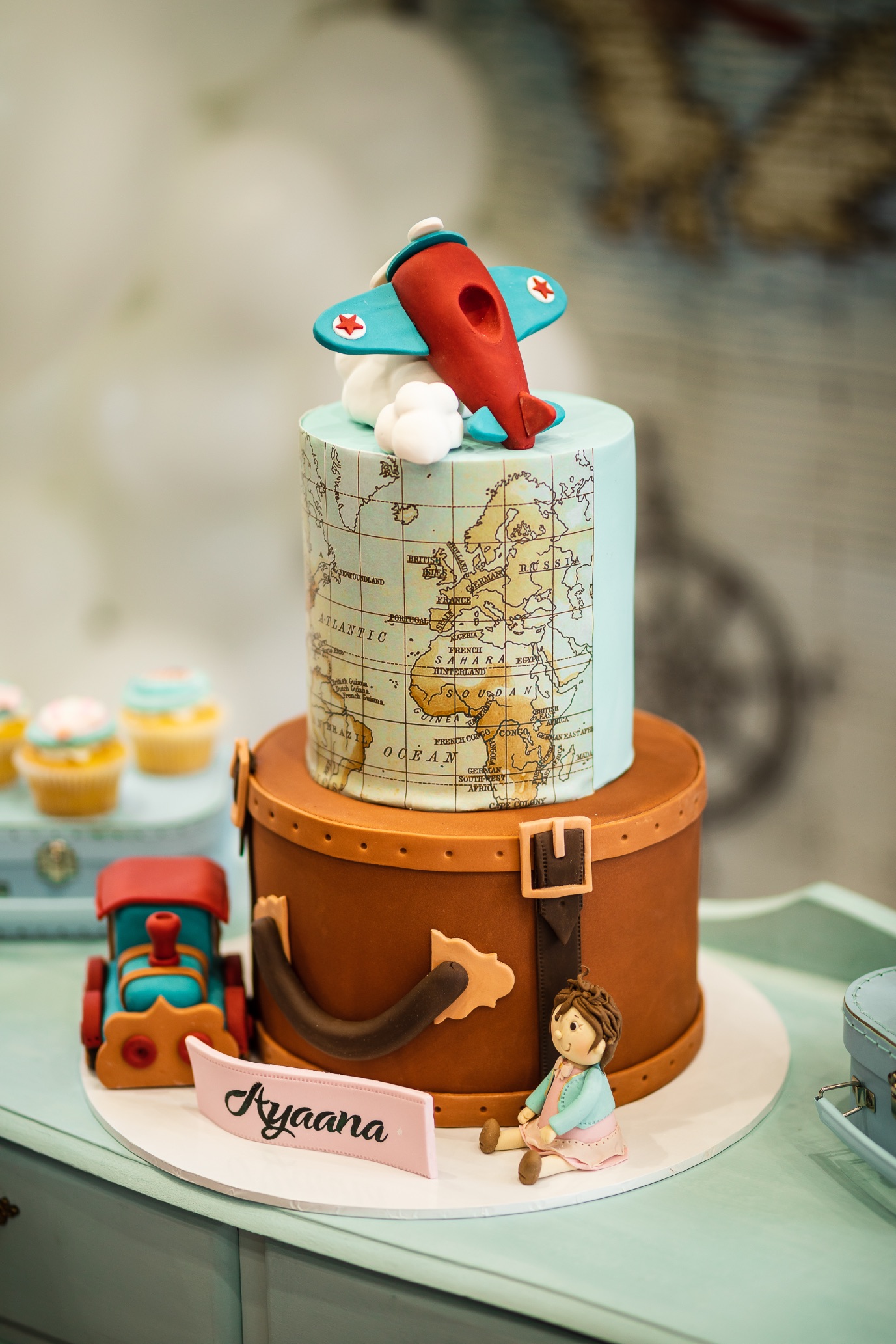 Ayaana's first birthday was an epic adventure for all! Taking cues from the vintage travel aesthetic, Kathy from Fancy Events and Parties styled a gorgeous 'Around the world party'.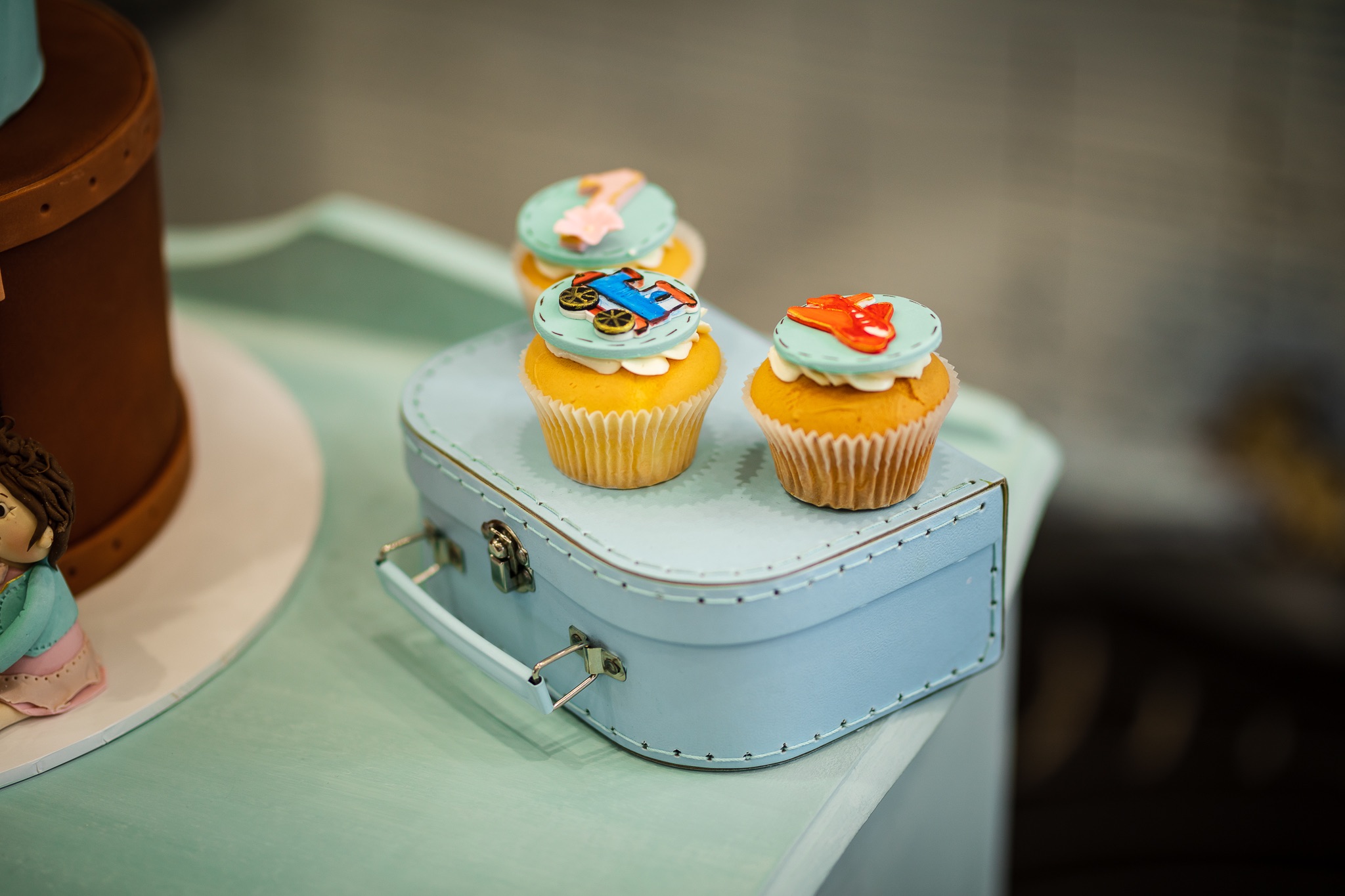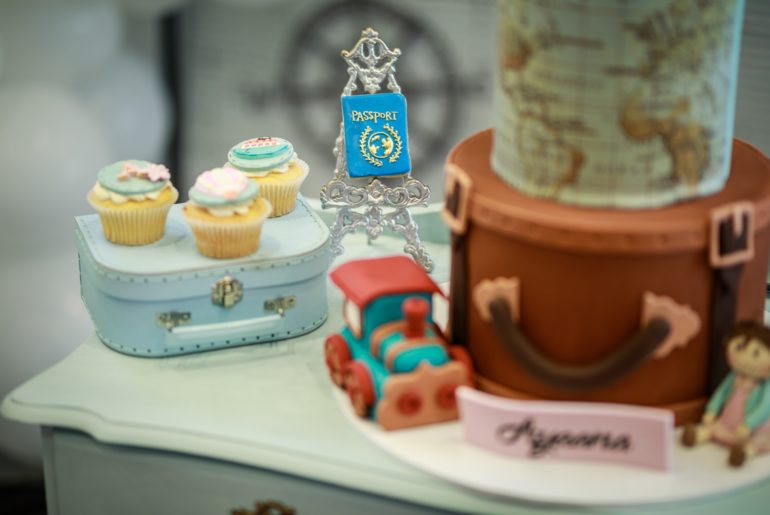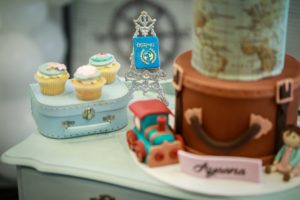 As Ayaana and her parents travelled to many countries and had many guests from around the world, they thought it would be a great theme for this event!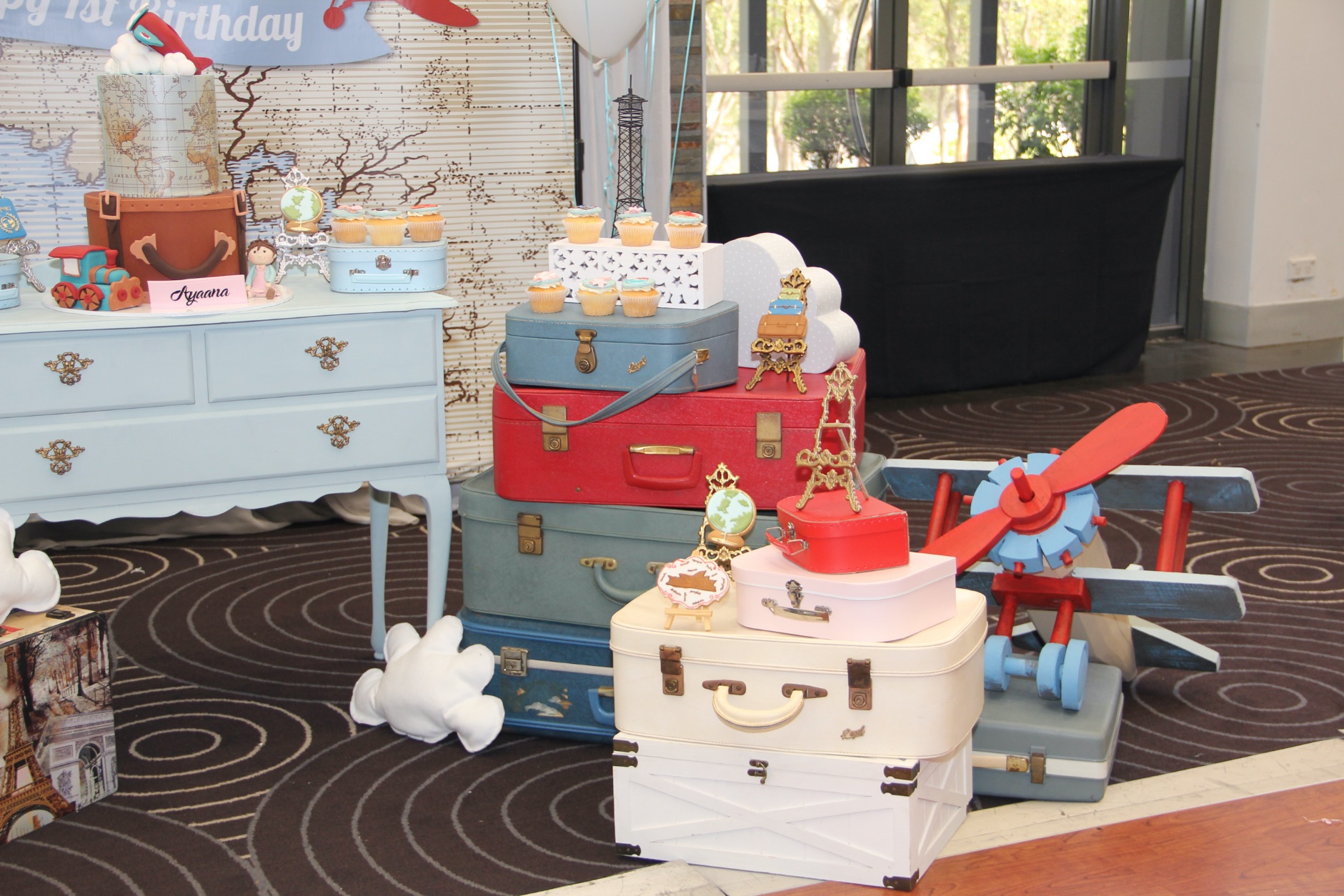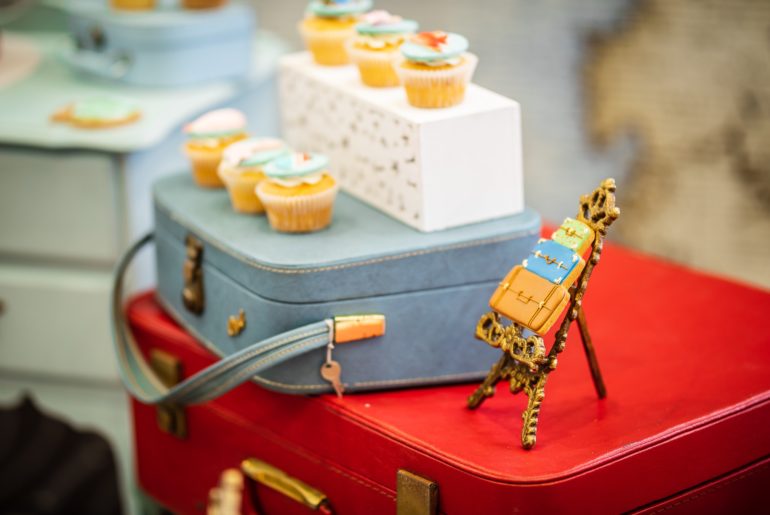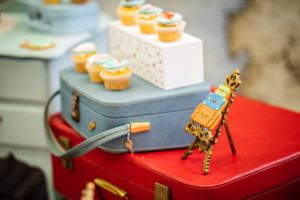 There were lots of fab touches, including the cake and cupcakes which were made by Kathy herself.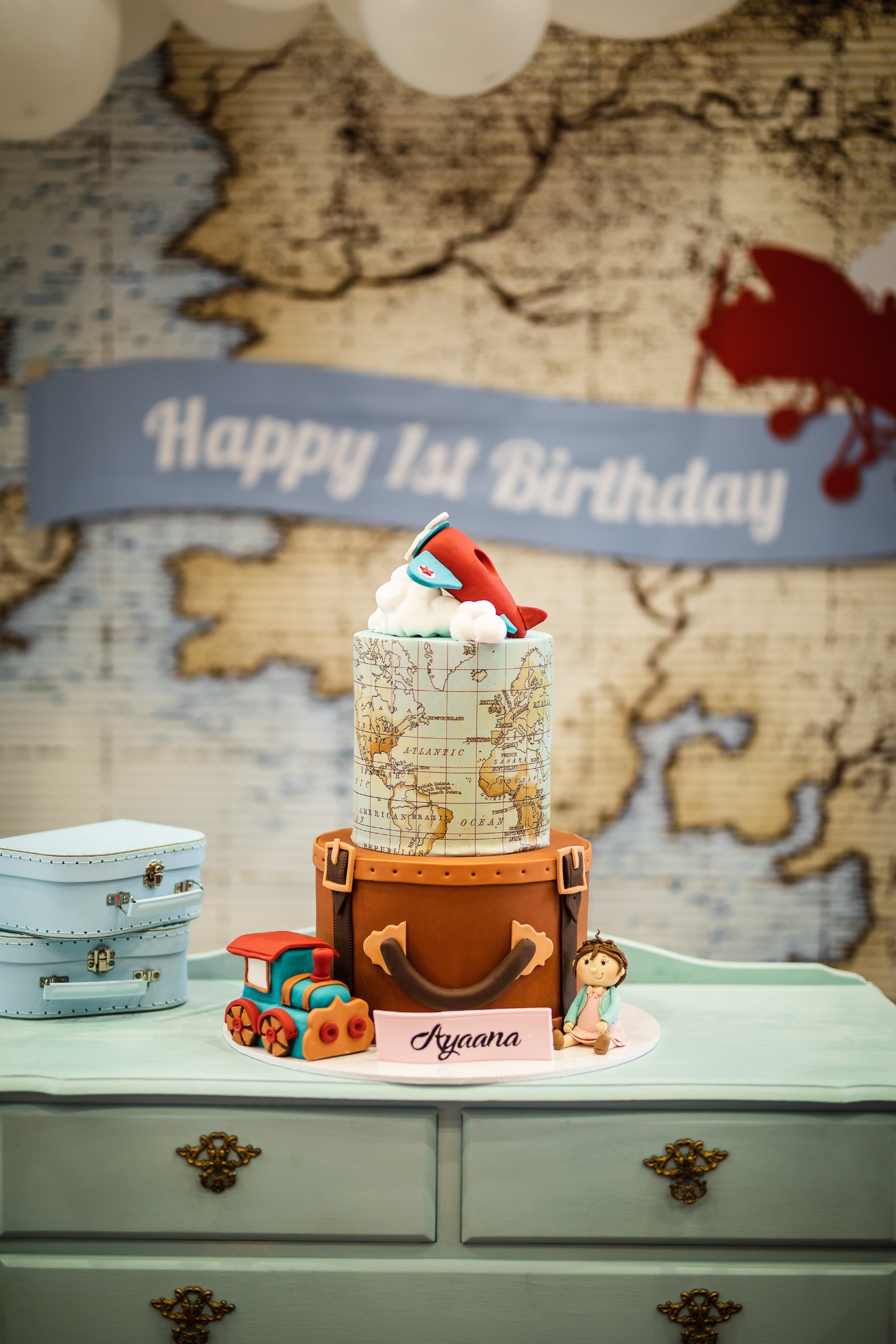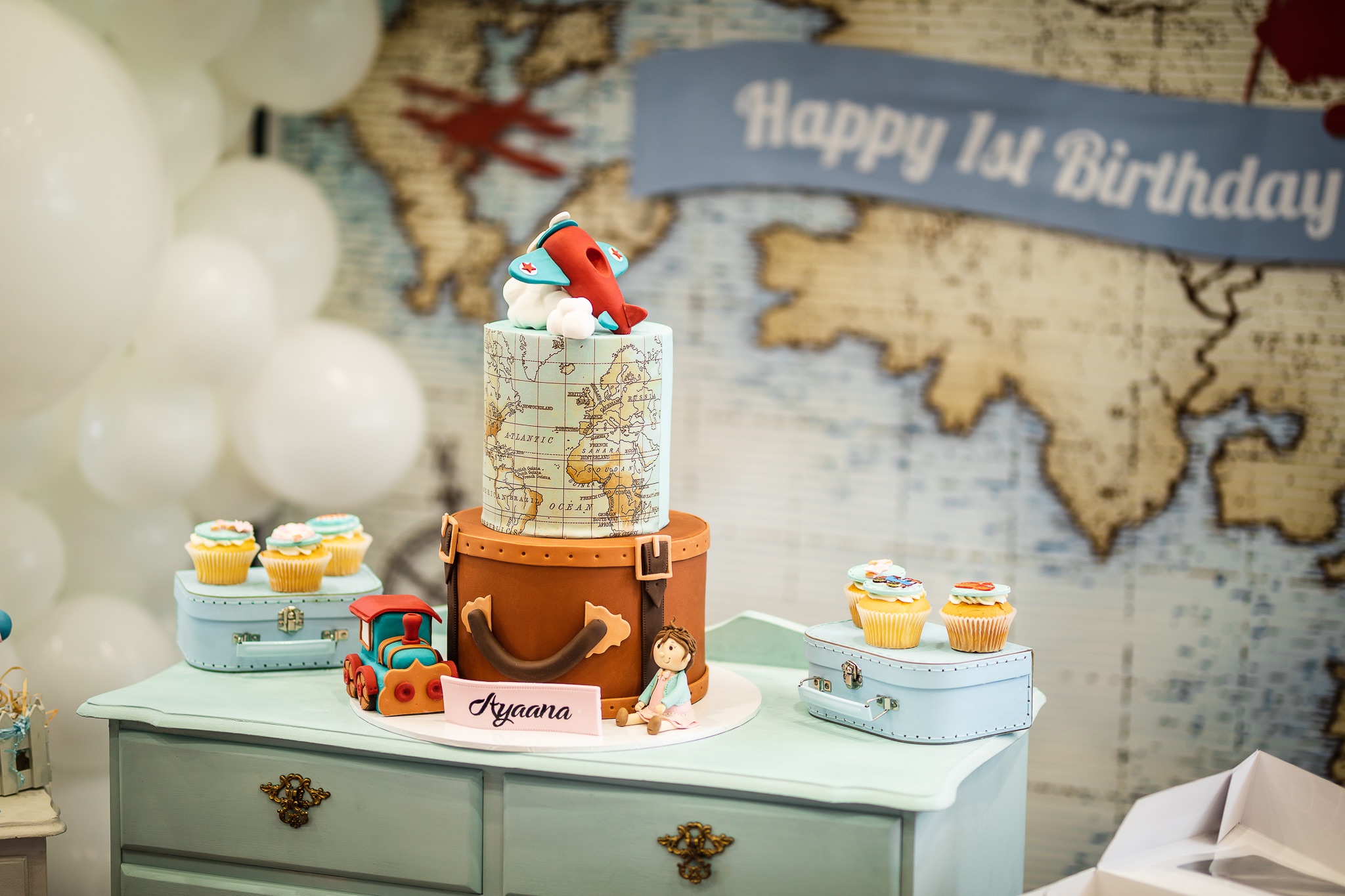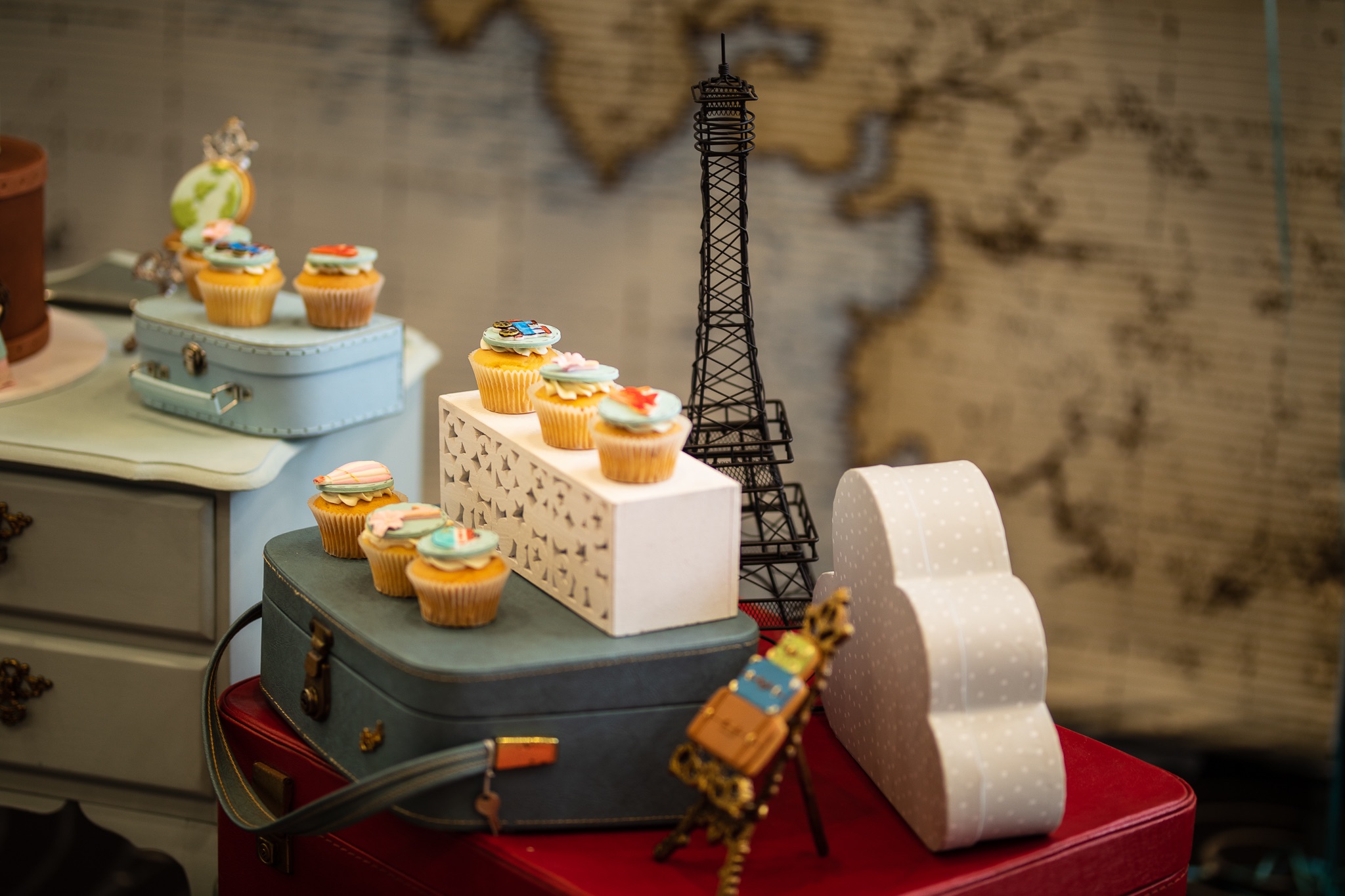 A stunning balloon garland, made to emulate clouds, by Belle's Decorations by Design framed the dessert table area.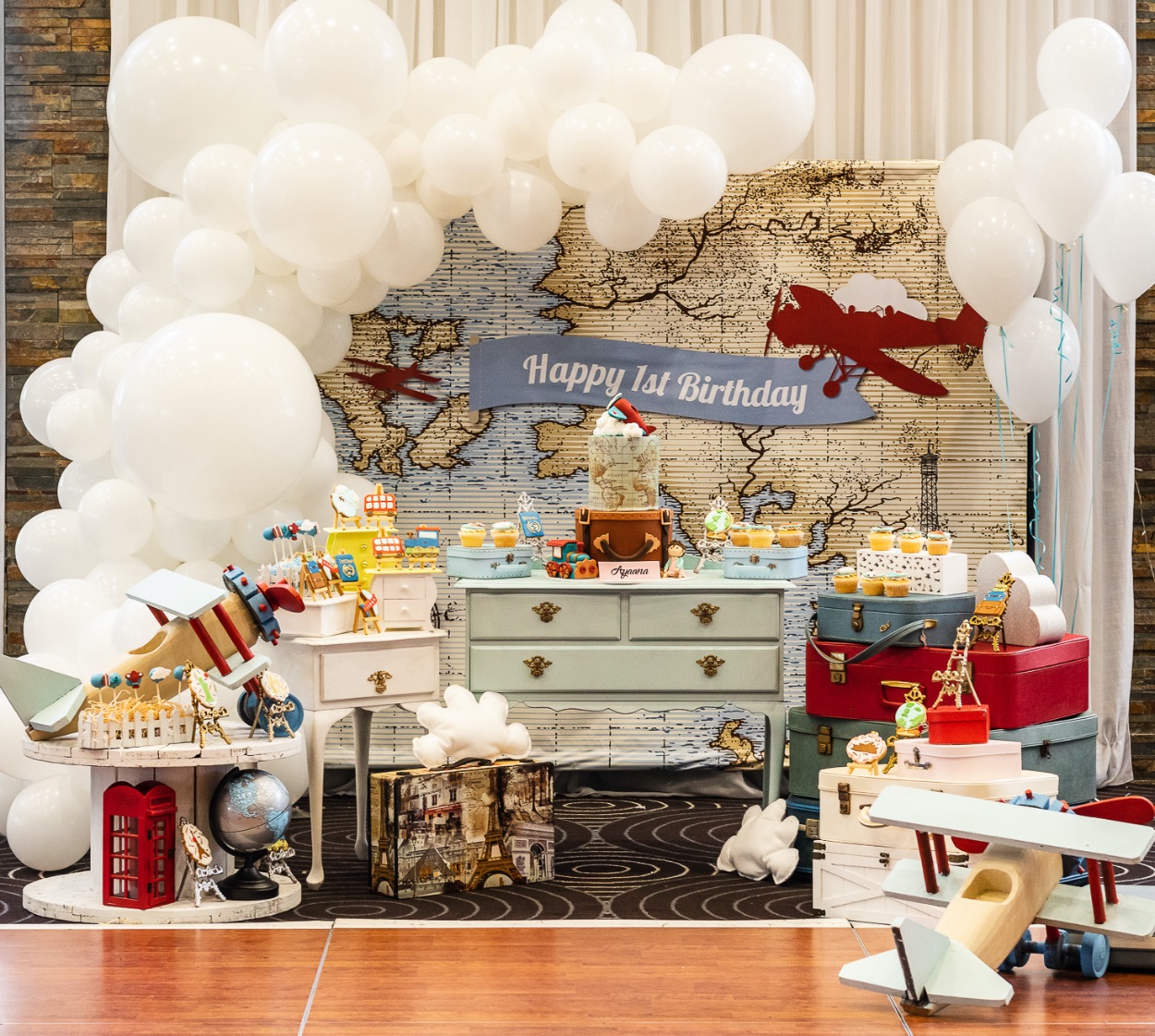 In addition, each table was decorated with various items meant to symbolise different countries of the world.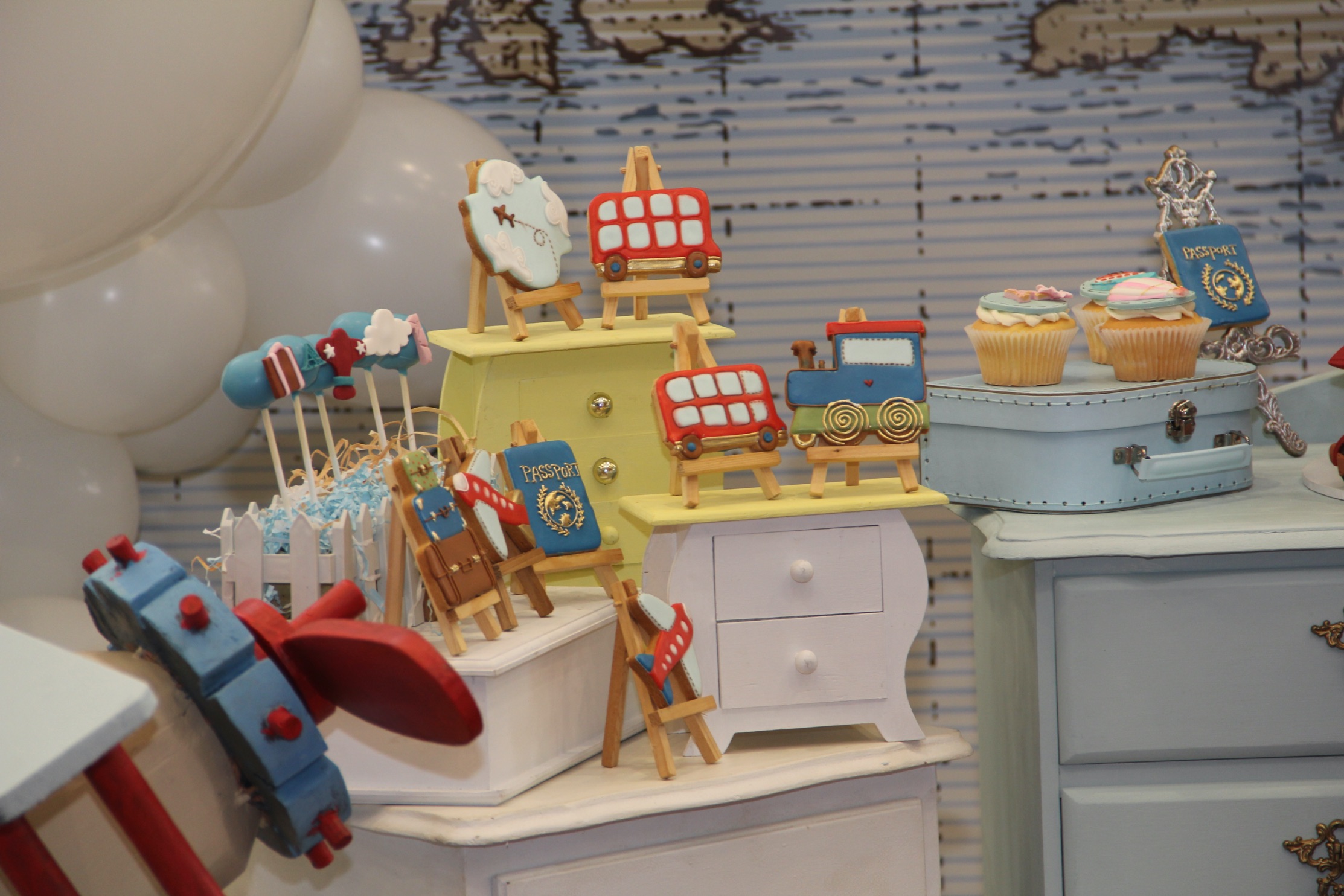 Take a look at the gallery below to see how Kathy styled each table to reflect different countries of the world.
Truly, around the world in a day!
See more in the Confetti Fair Mini-Mag Issue 7
Vendor Credits
Concept, styling, cake, cupcakes, backdrop, + props | Fancy Events Parties
Photography | @dee.instapak
Balloons | @belles_decorations_by_design
Cookies | @moonikas.cookies