There are so many reasons to throw a bridal shower. It's a chance for your guests to meet and hang out, a good opportunity to get some essential gifts and an all-around fun day to get you excited in the lead-up to your wedding! Throw in a pamper party sesh, and what do you have? Only the best bridal shower ever!
Pamper party – the best bridal shower idea ever!
Our friends from Bridal Pamper Parties teamed up with the gals at White Runway to show you how it's done – and the effort had us green with envy that we weren't there! Their pamper party was part of White Runway's Christmas party and held right before their Christmas function.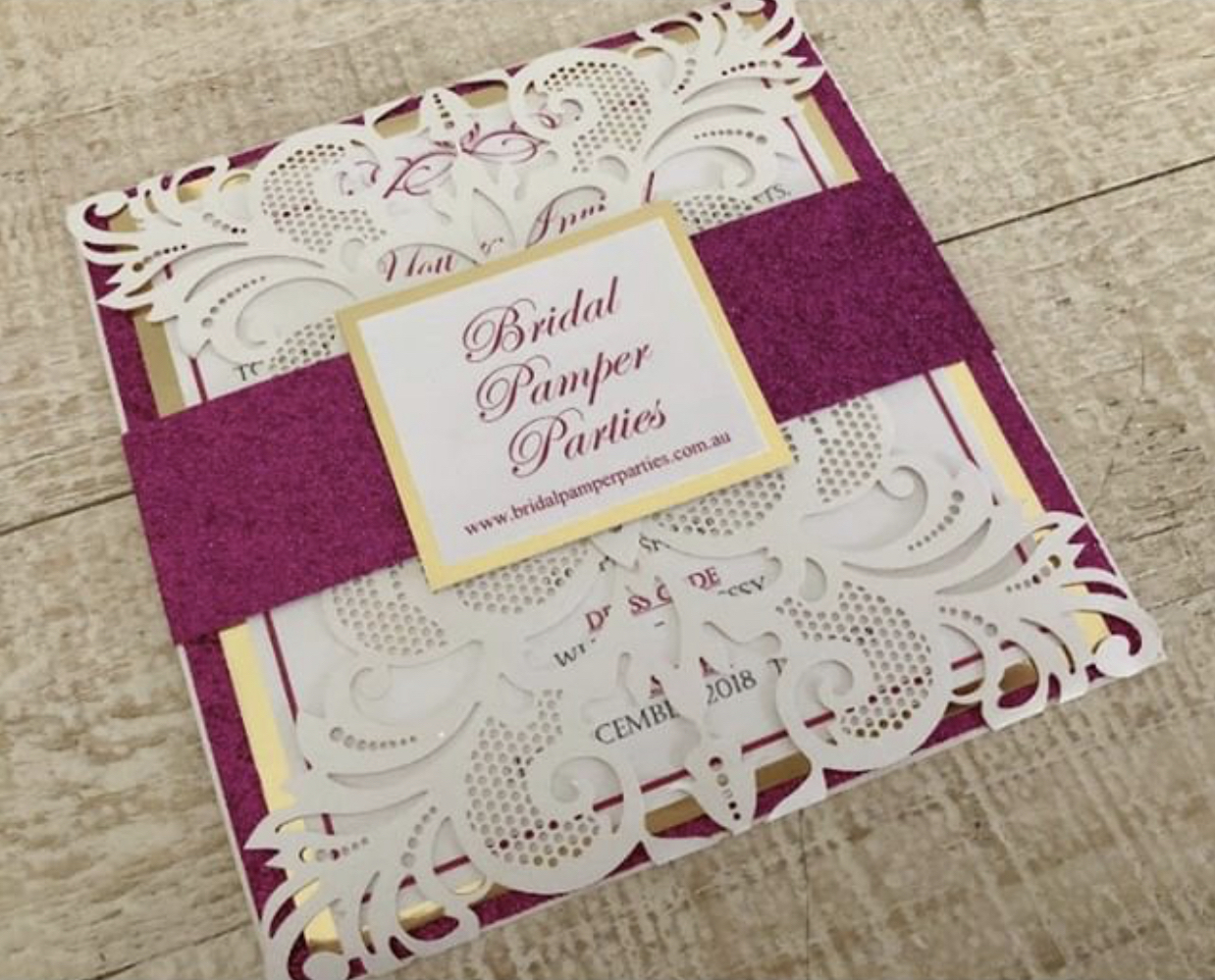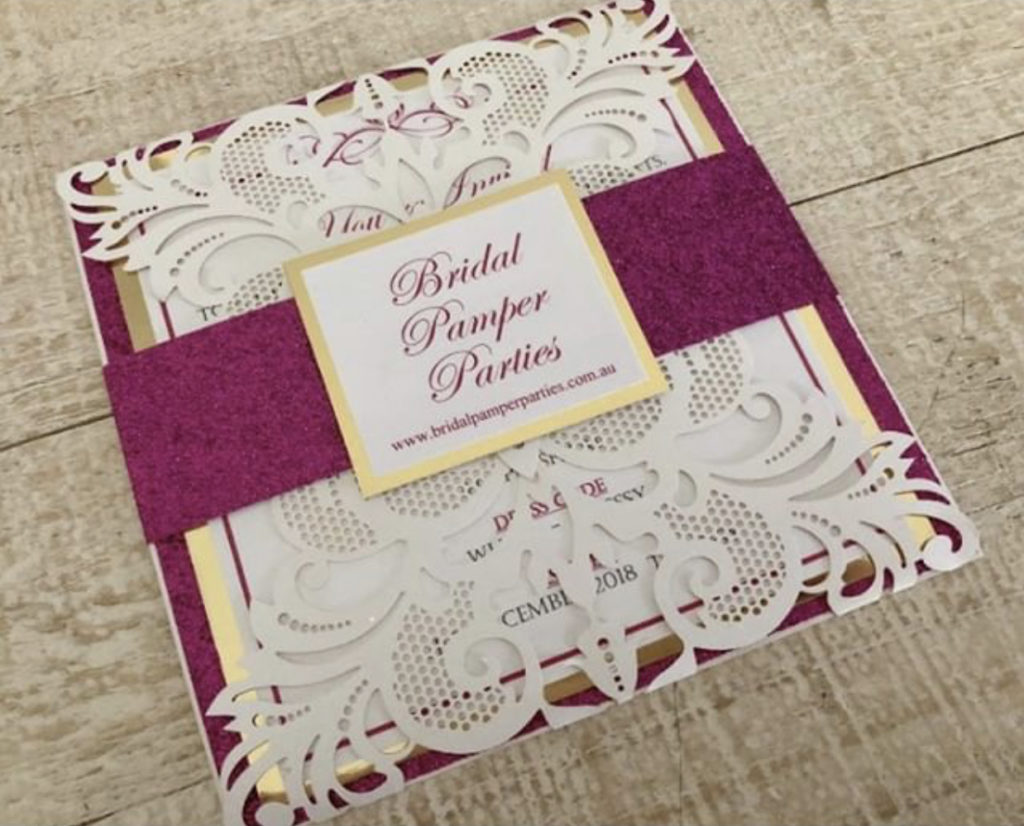 All guests were invited to the White Runway dress showroom, which was a perfect atmosphere to host the event. Being surrounded by beautiful dresses and luxe furniture, with plenty of space to accommodate a high tea section created the ultimate in bridal ambience.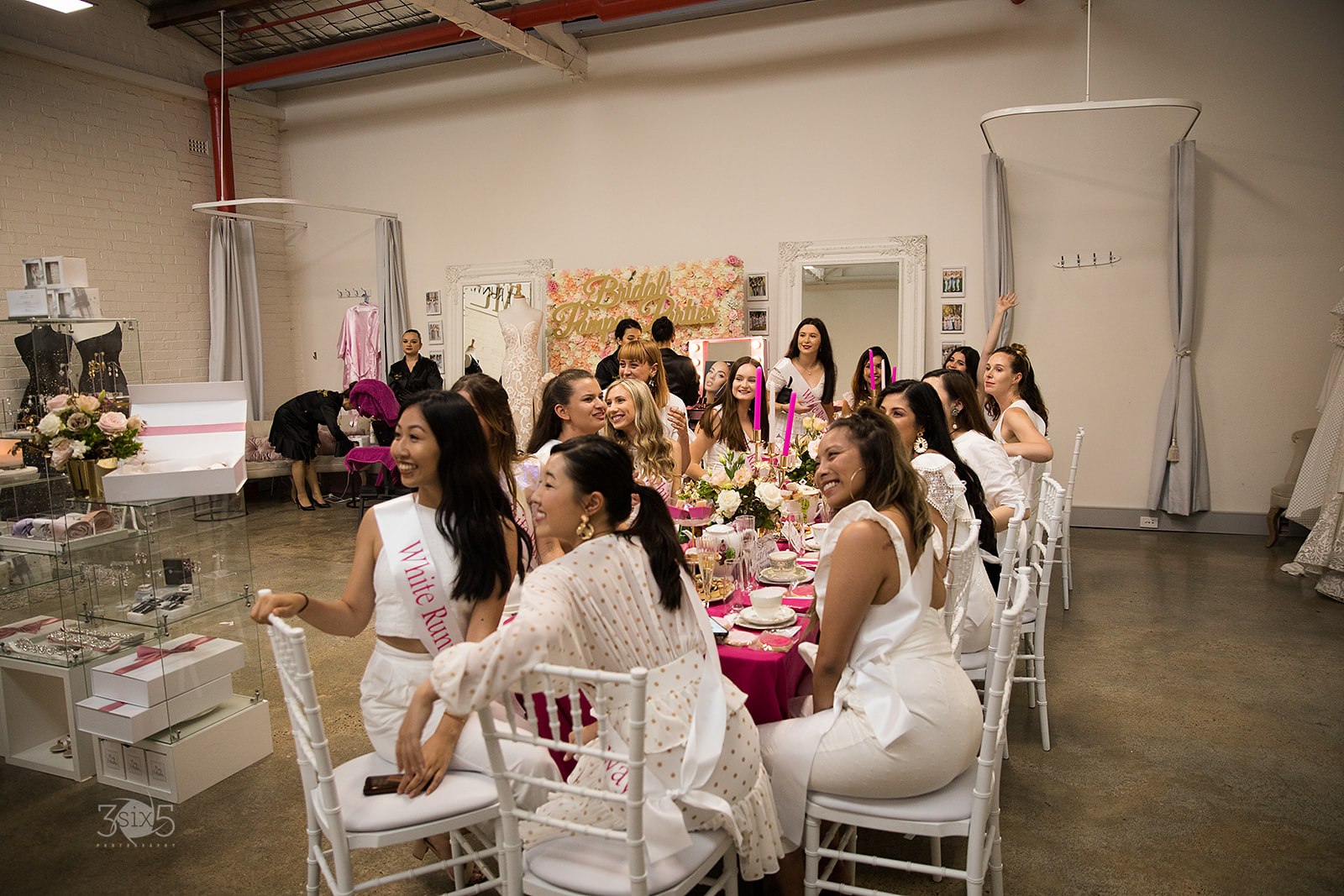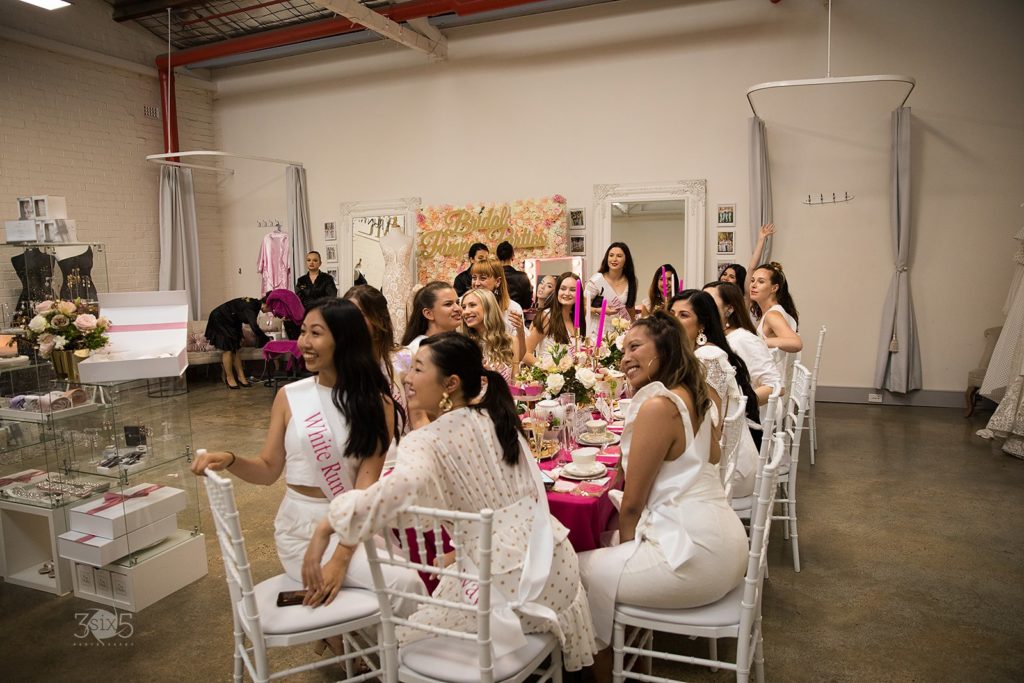 Flower Hour Florist added her magical flowers surrounding the space, making it feel even more fresh and luxe.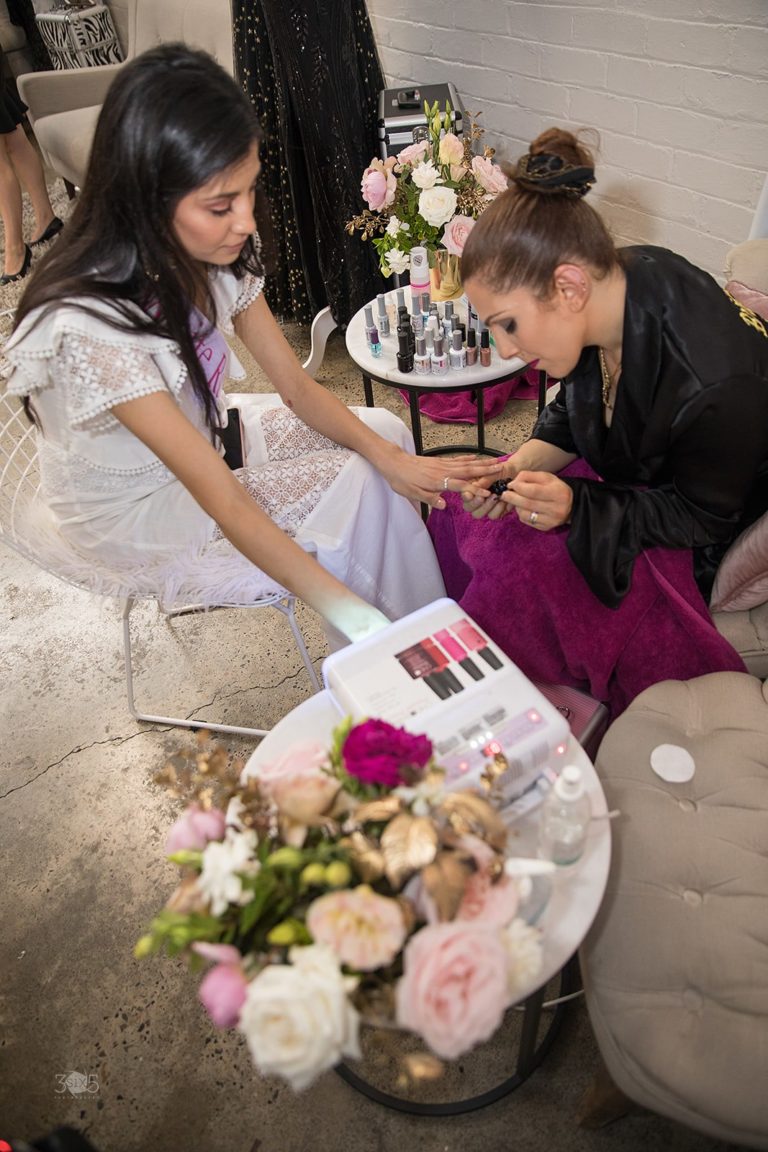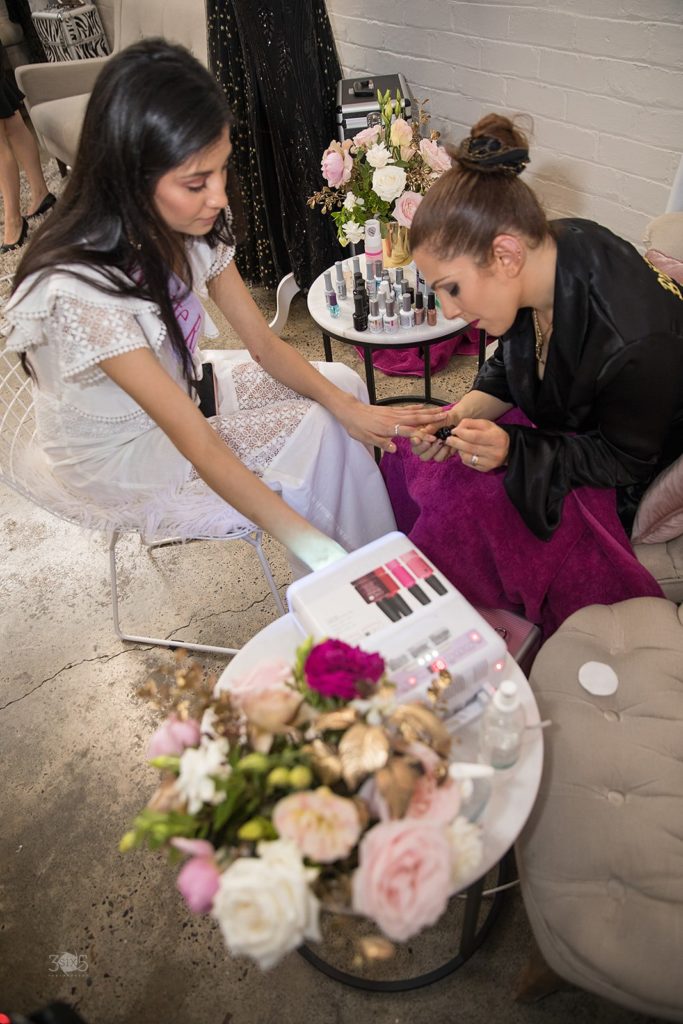 On the day, Bridal Pamper parties set up a pamper stand providing the below beauty services:
Shellac nail station
Massage station
Facial station
Makeup station
A team of 7 beauty professionals from Bridal Pamper Parties helped make the White Runway guests feel relaxed and glammed-up ready, to hit the city to continue their Christmas party in town. They were left feeling beautiful and loved every moment, taking photos and enjoying each experience on offer.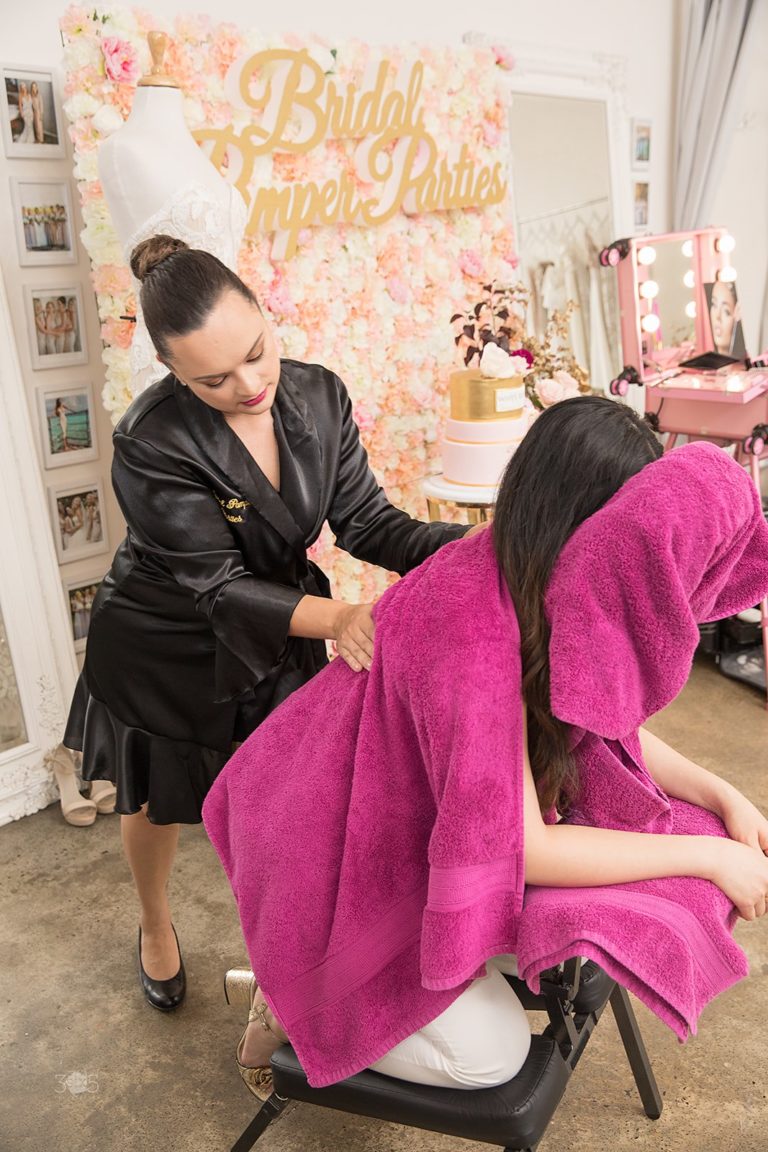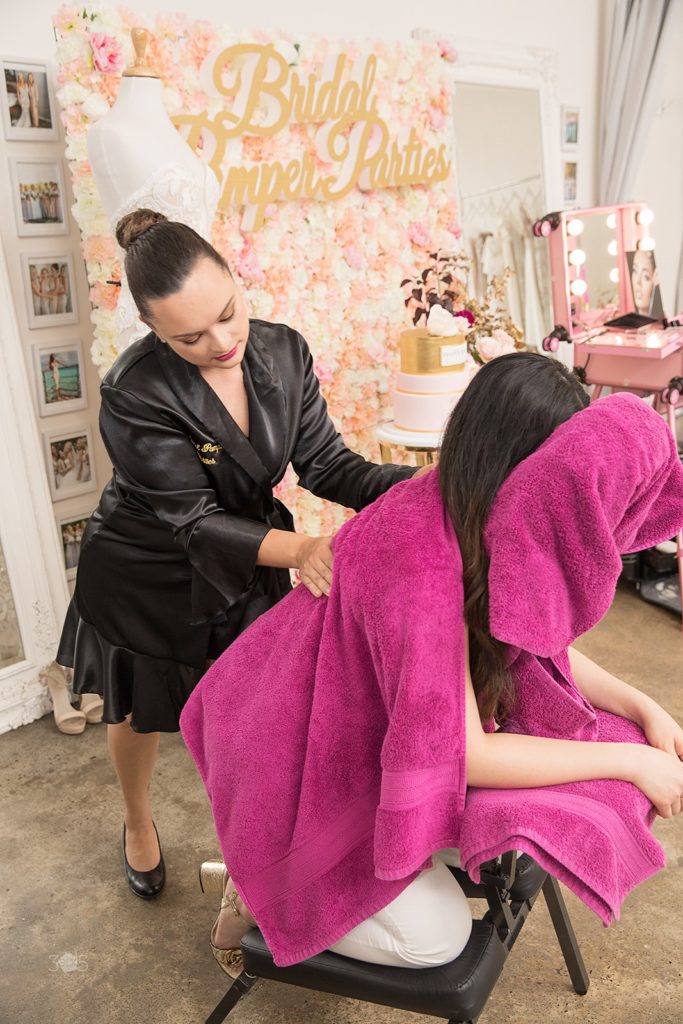 Sanbar Skin, a skincare company, were invited to be a part of the pamper team for the day, and took over the facial station, displaying and educating the ladies on their skin whilst they enjoyed mini facial treatments.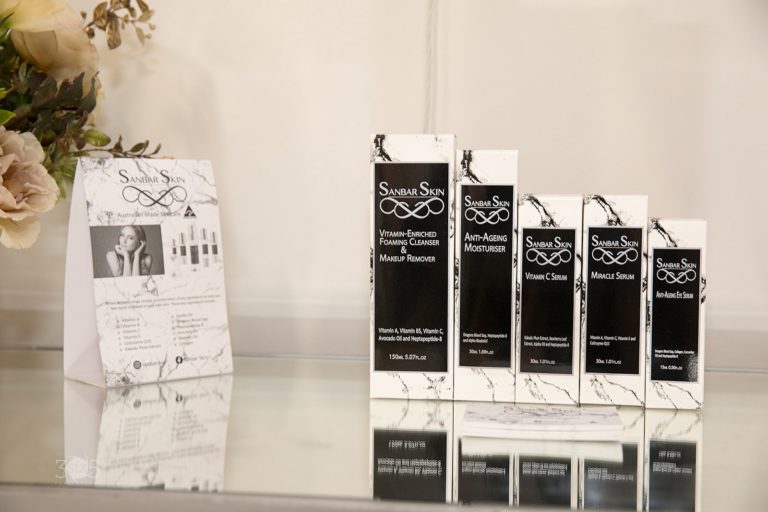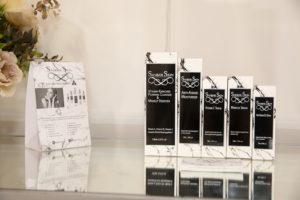 Across from where the beauty treatments were taking place, was a vintage-inspired high tea setup indulging the guest with yummy sweets and savoury treats. This was truly an elegant experience like no other.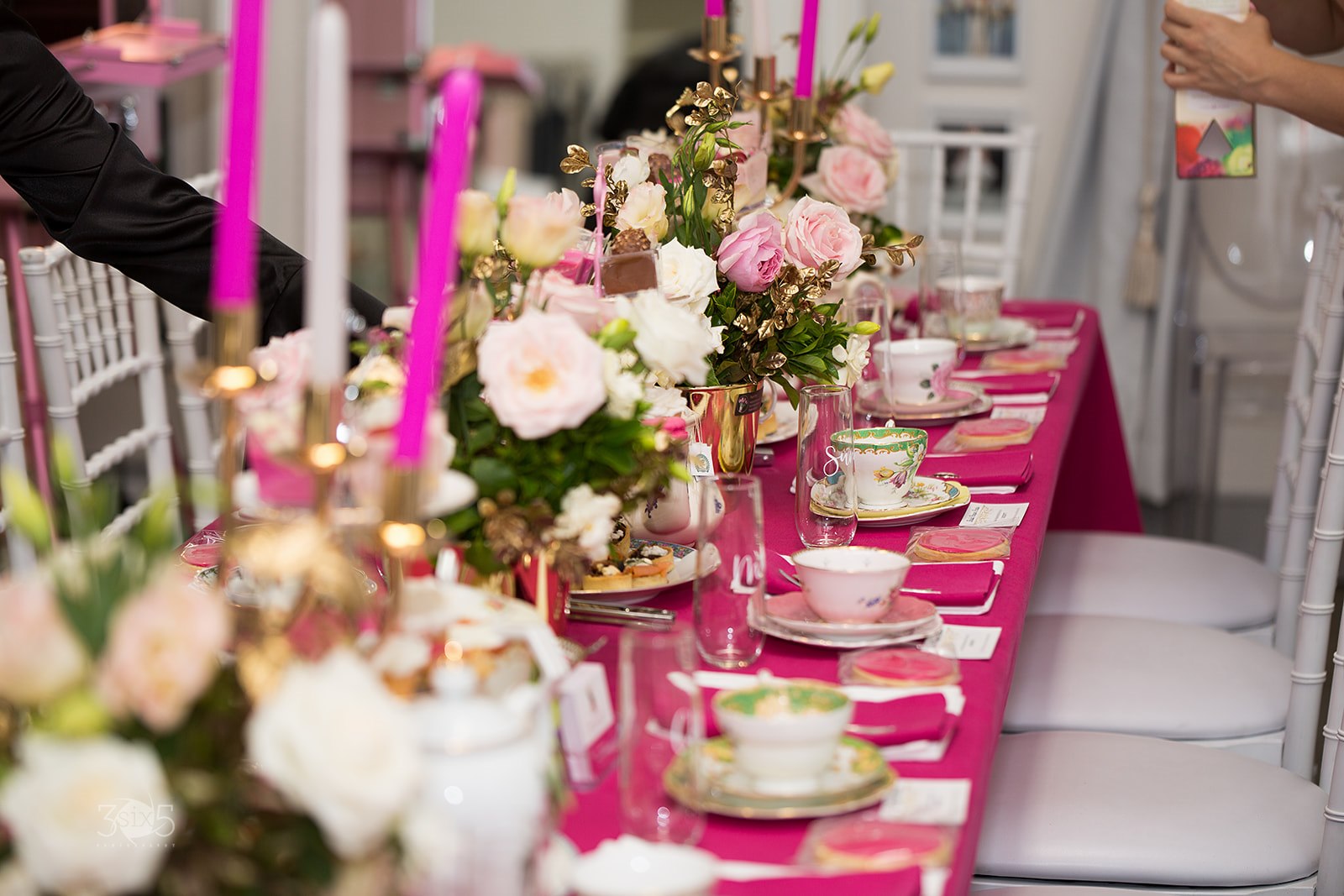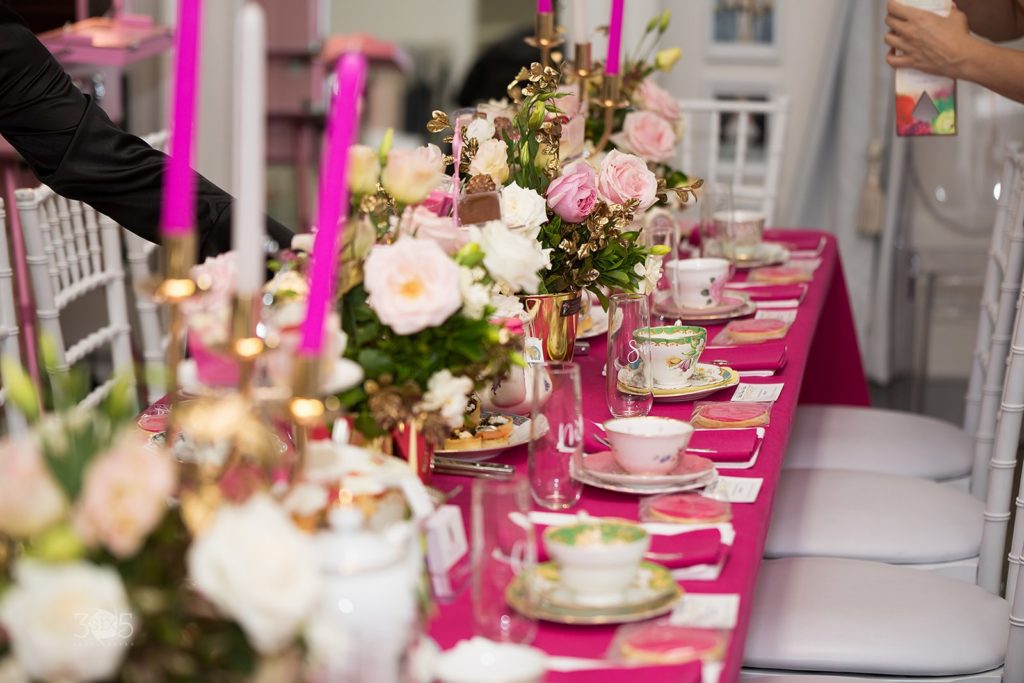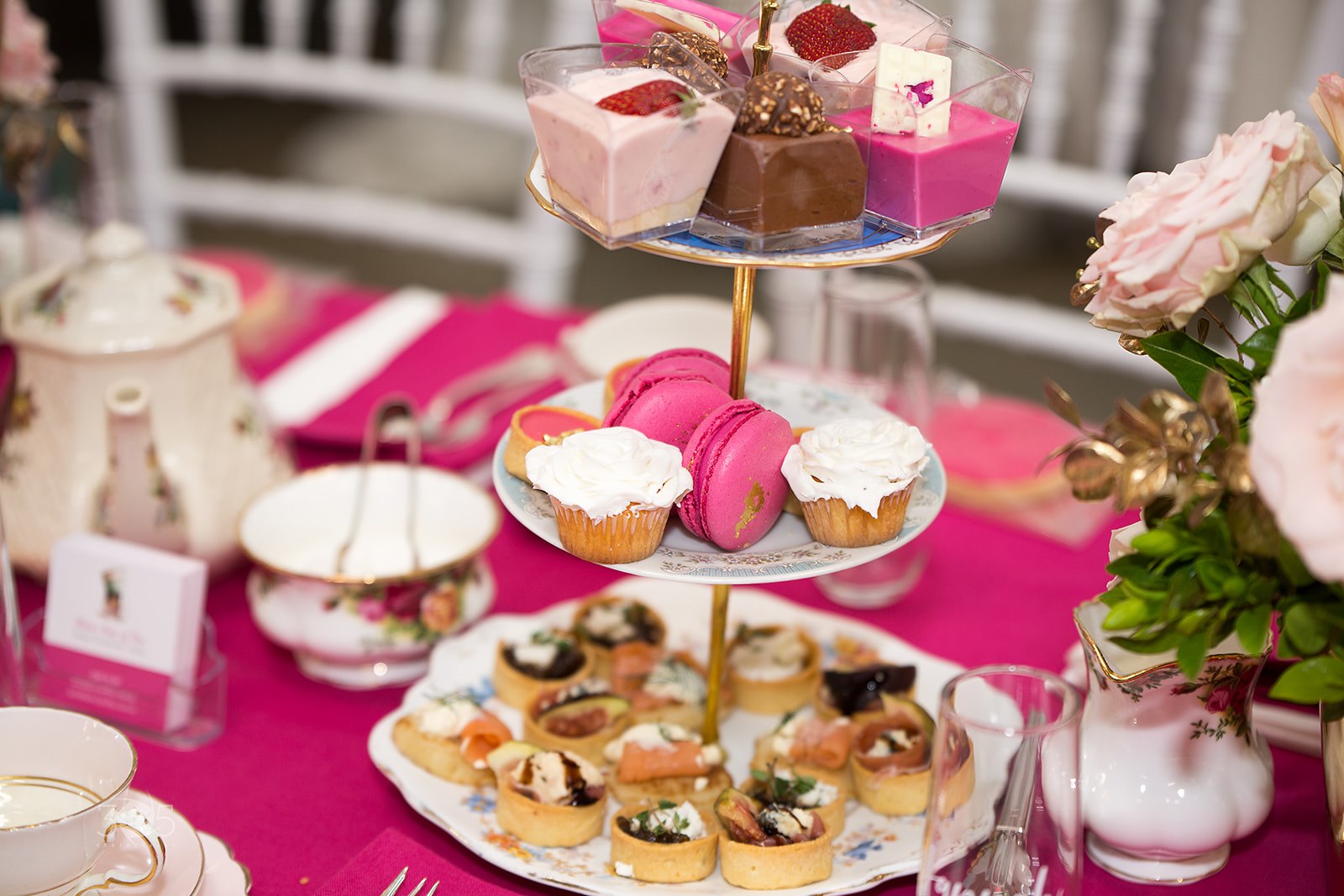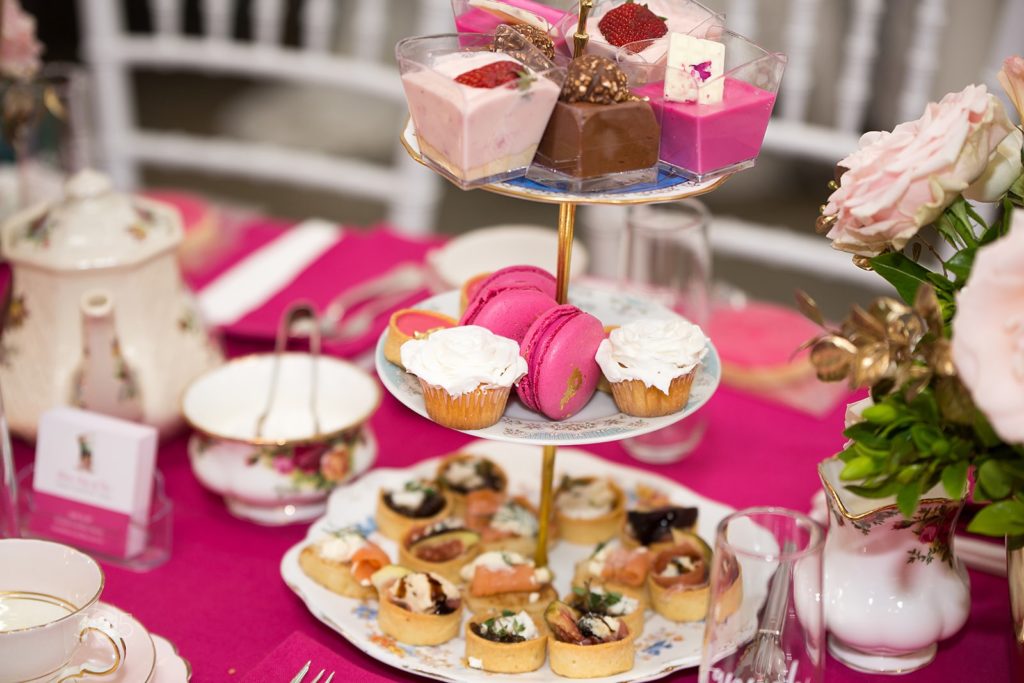 Sister Sweets and Styling was the event stylist behind the event and worked alongside some amazing suppliers to create an elegant look and feel for the high tea.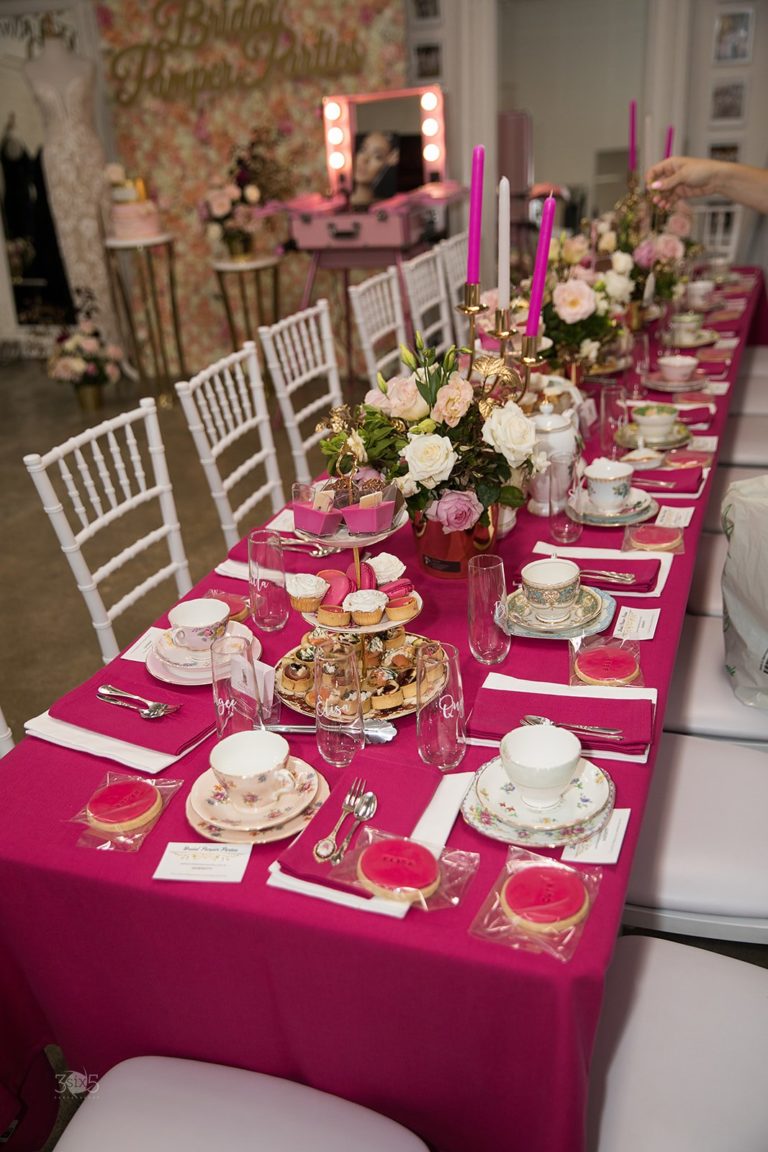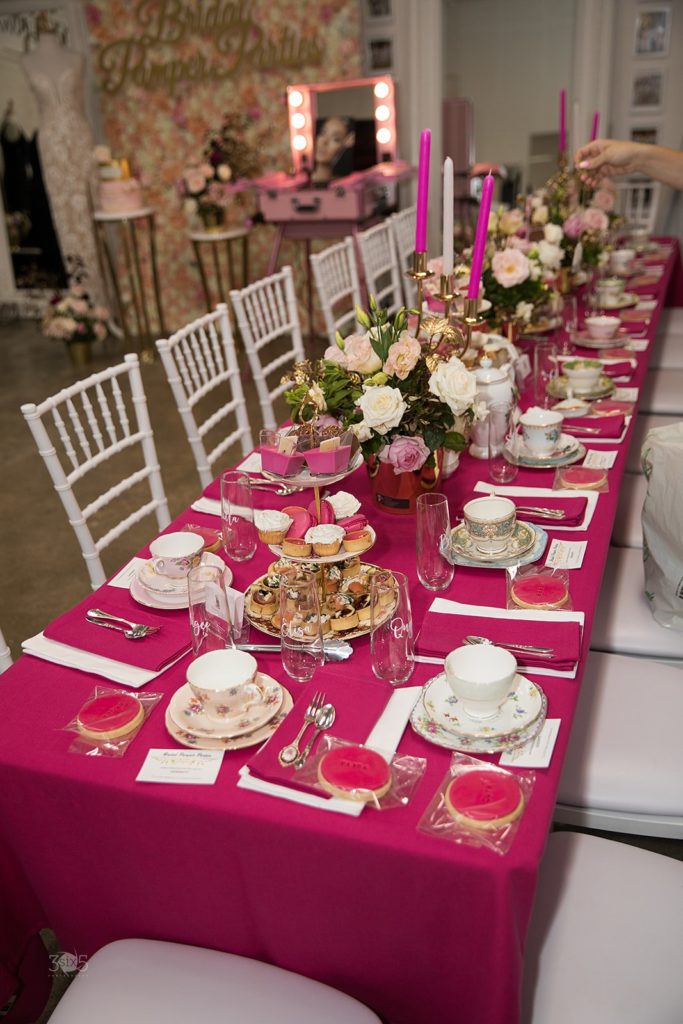 The pamper station was brought to life with a flower wall by Flower Walls Sydney. In front of the flower wall, a Hollywood makeup station was set up, creating that beautiful boutique feel while having your makeup touched up.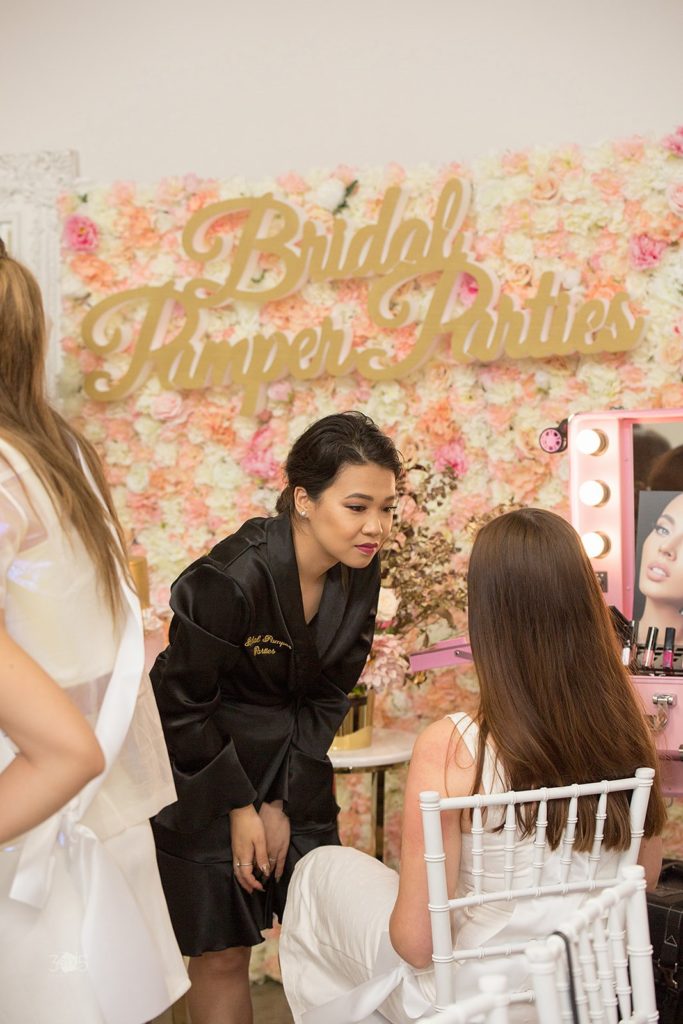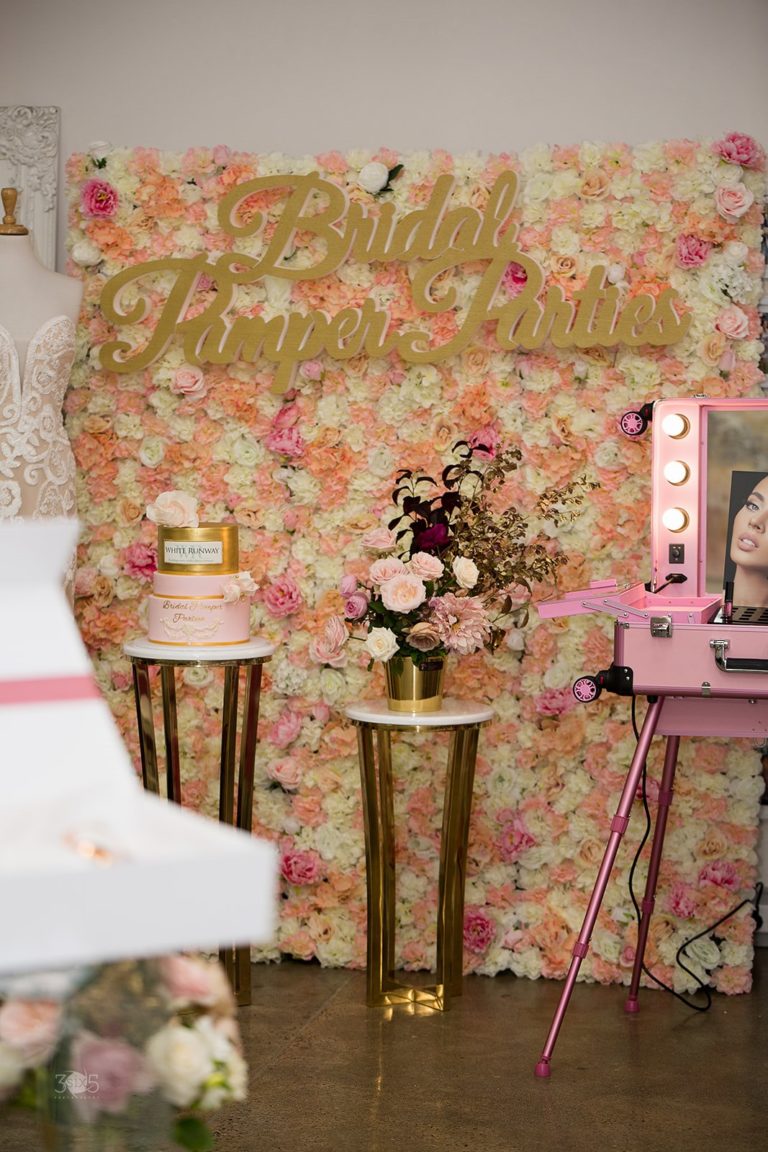 A stunning gold gilded cake was designed by Gorgeous Cakes by Helen, to celebrate White Runway's success in 2018, with a lovely speech made by the inspirational Rebecca Lau Mash, founder of White Runway.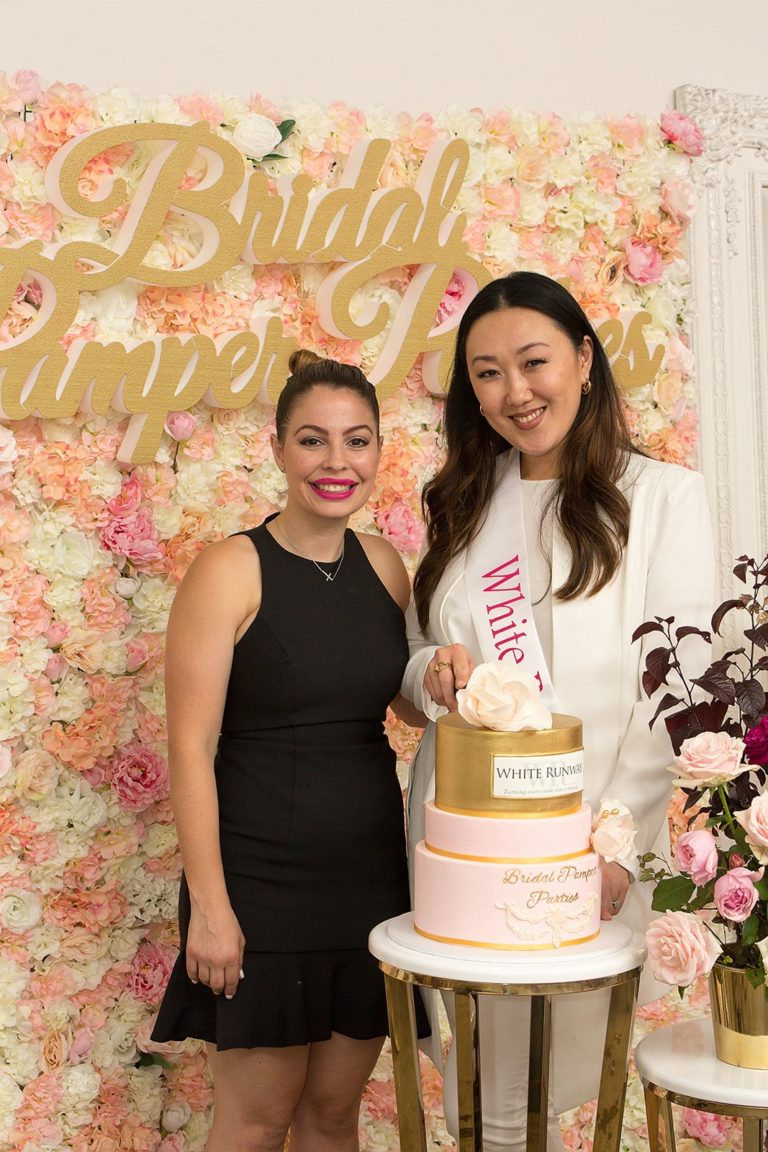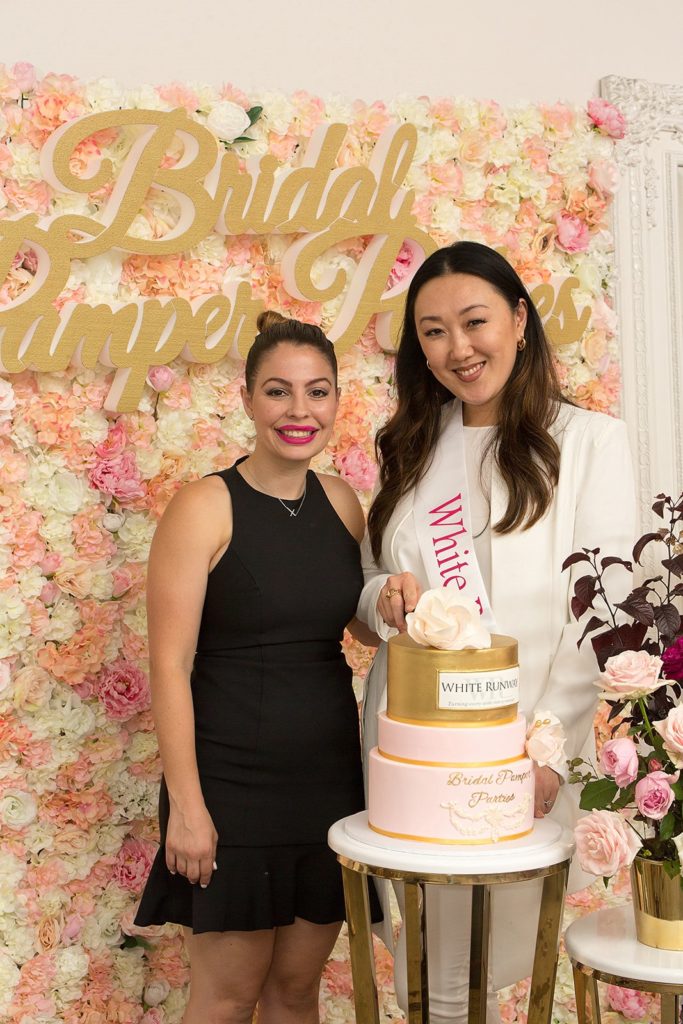 The event was documented by professional videographer Giannecarlo Hua and photographers 3six5 Photography.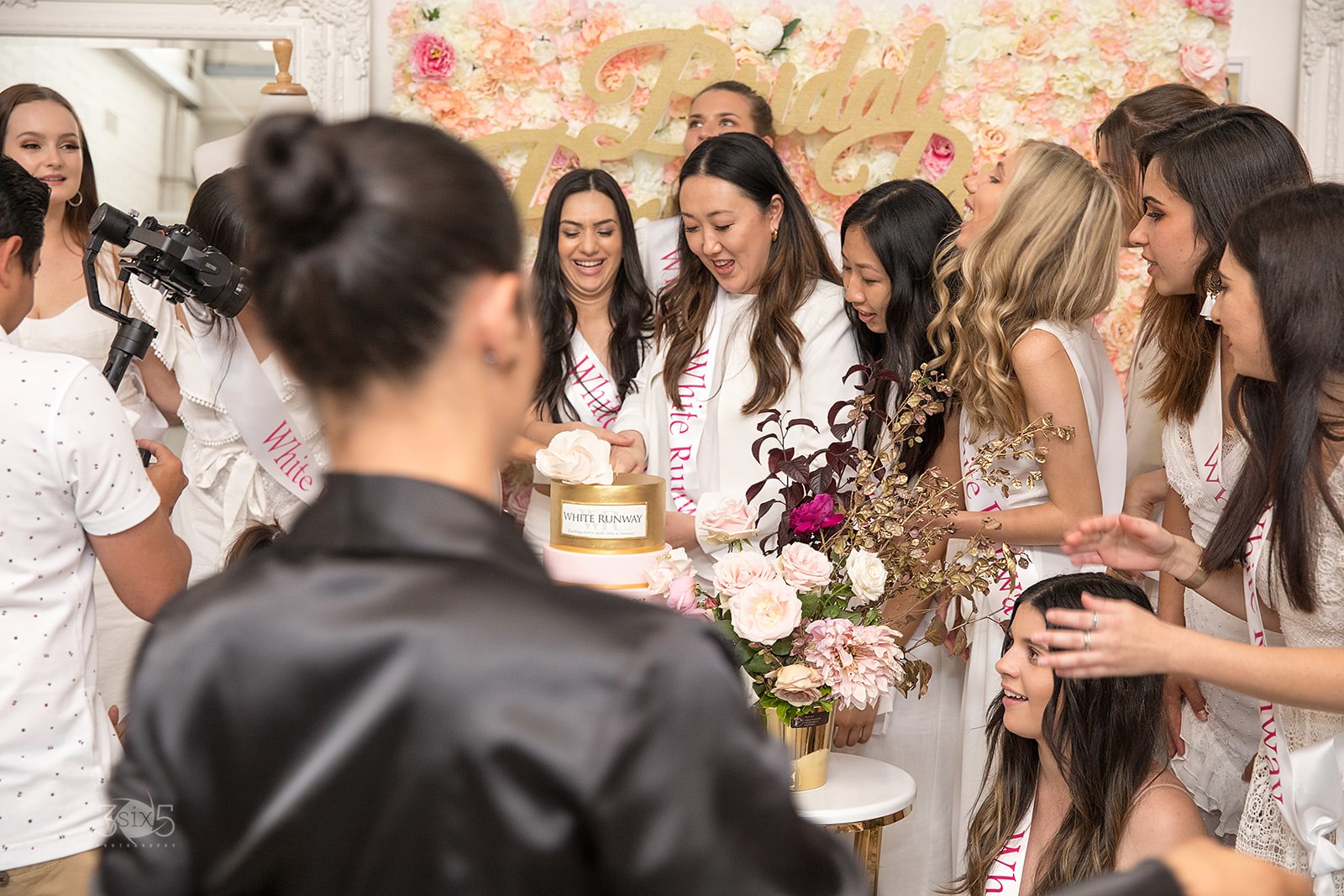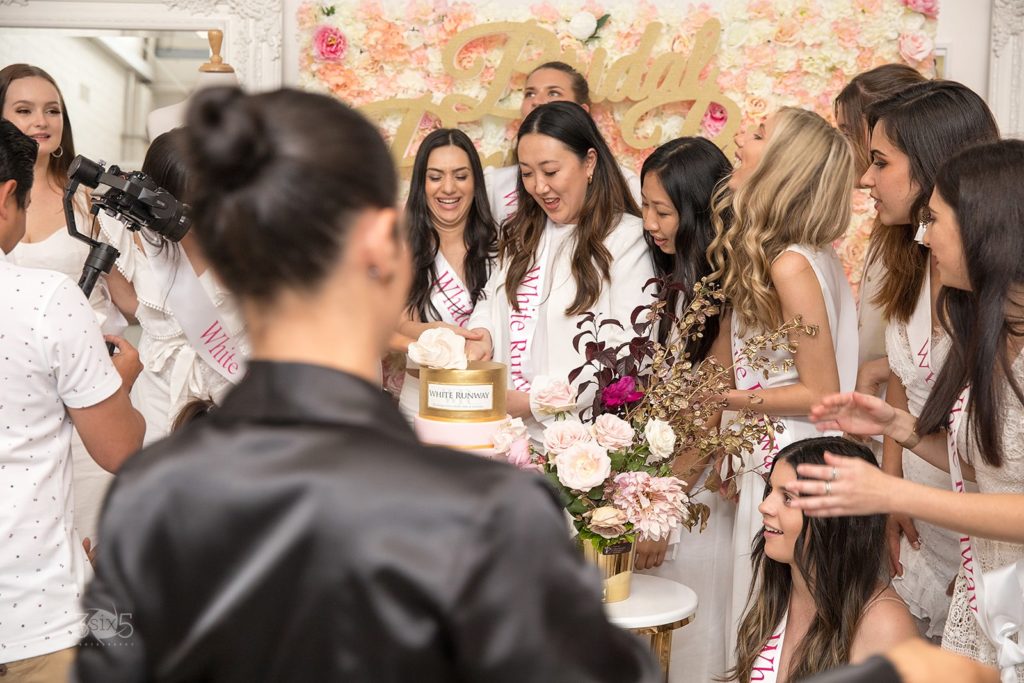 This experience has been designed to cater for all beauty needs whilst creating a fun and entertaining experience like no other. Every woman loves to feel special and glamorous, especially before her wedding, and these bridal pamper parties are designed to do exactly that.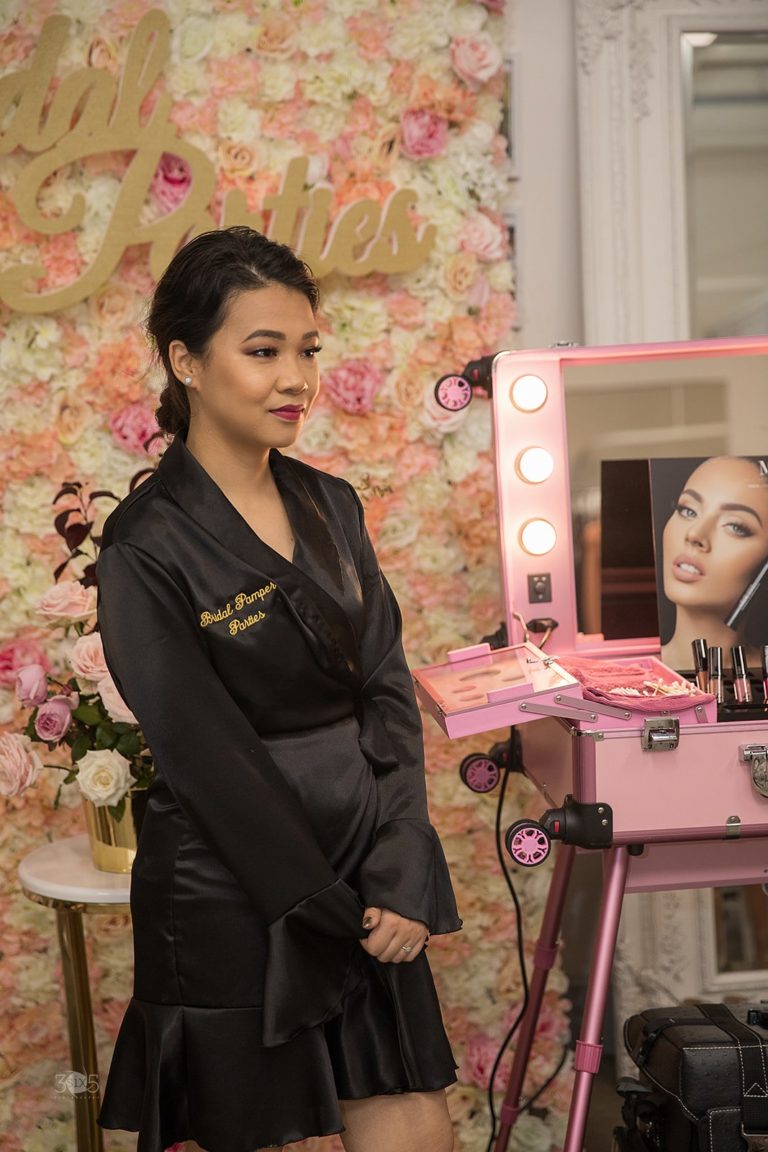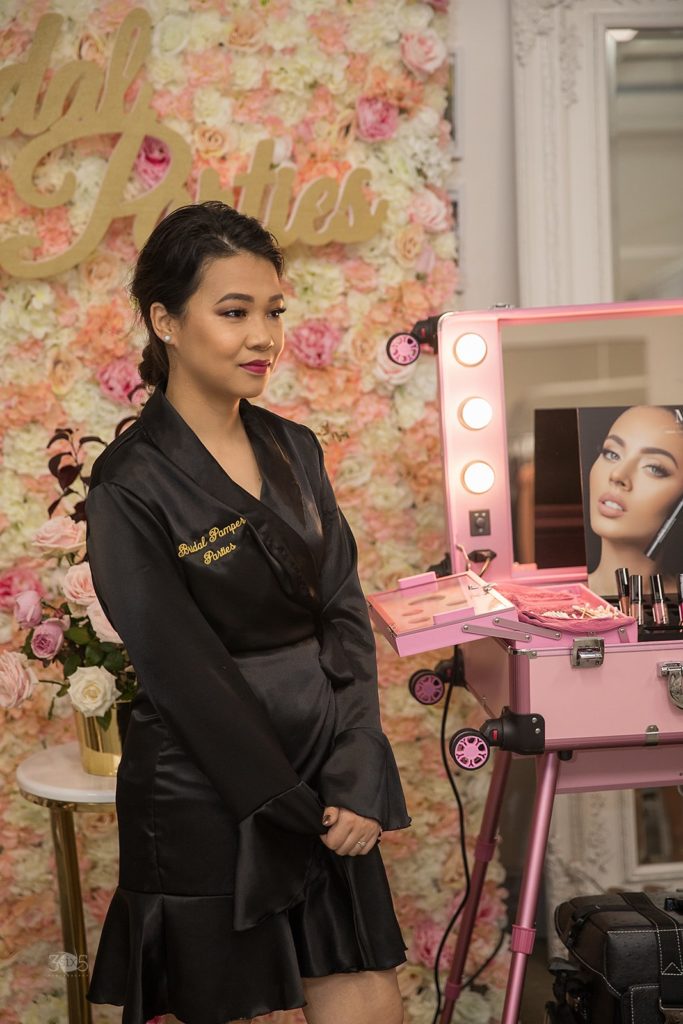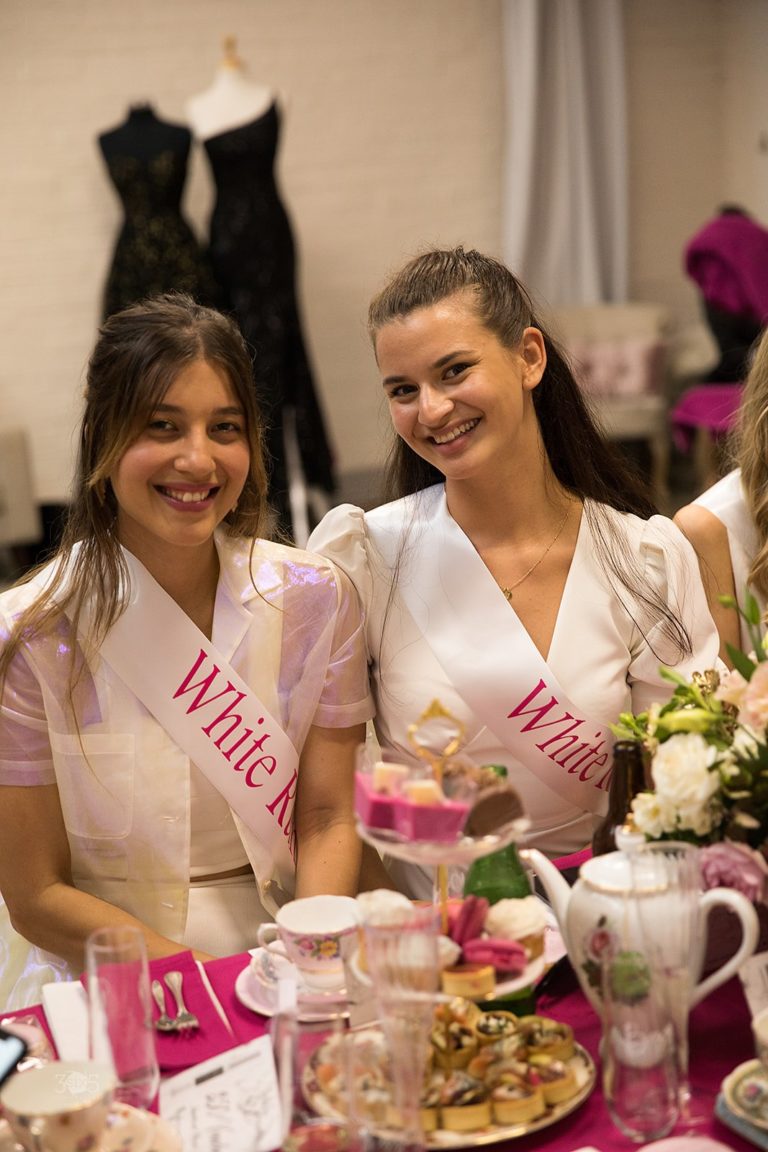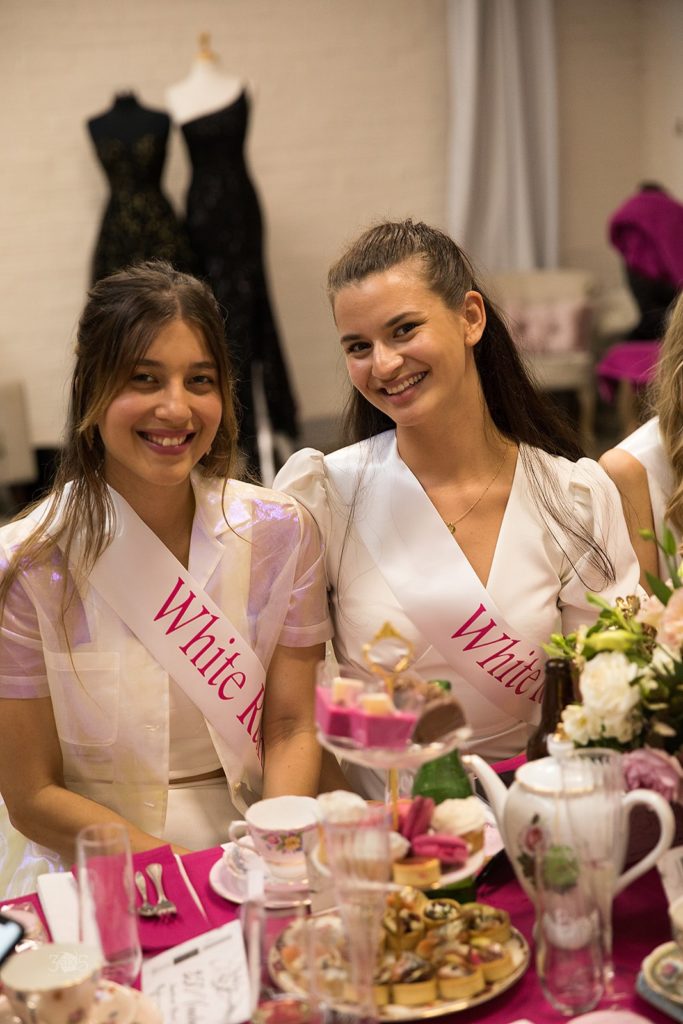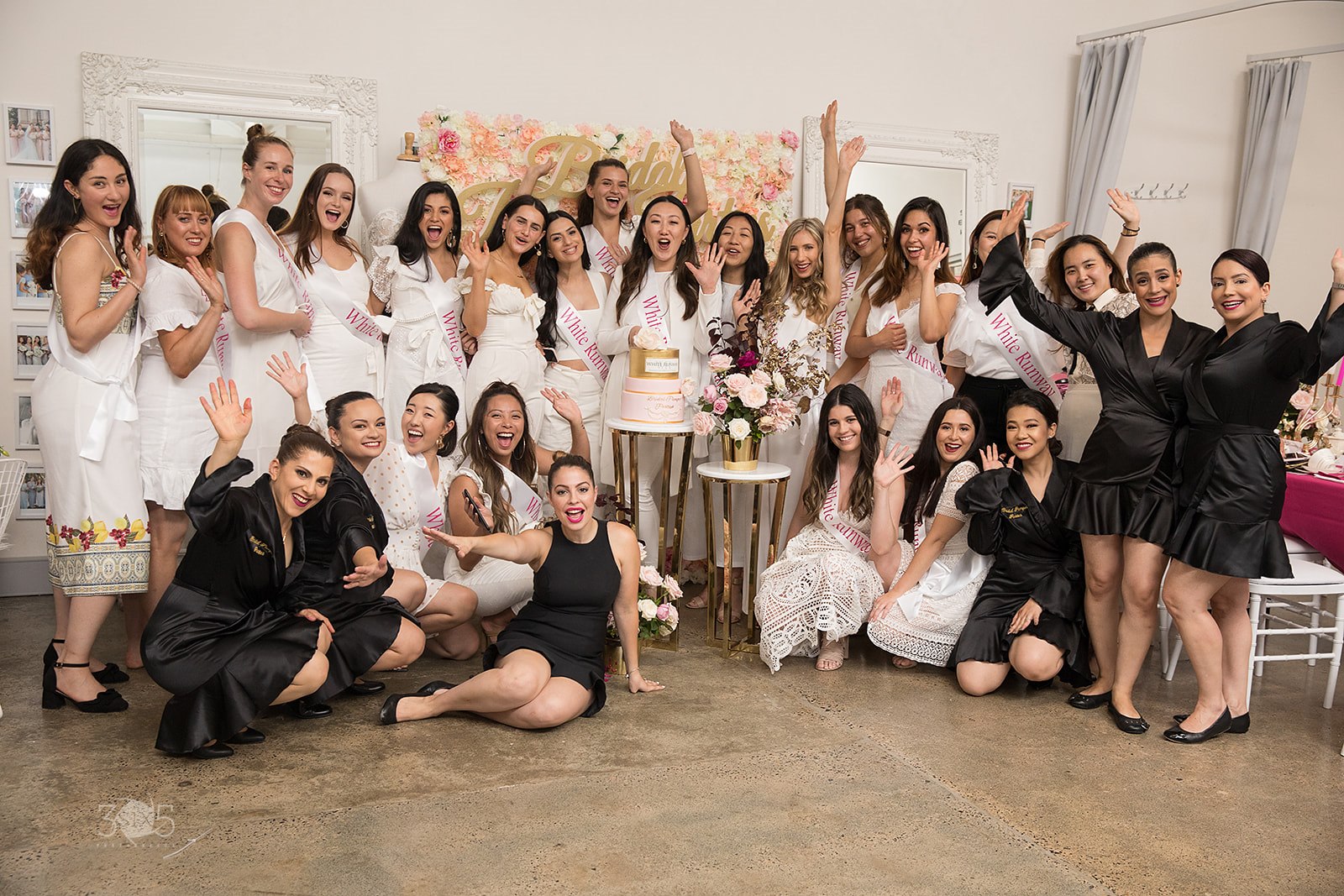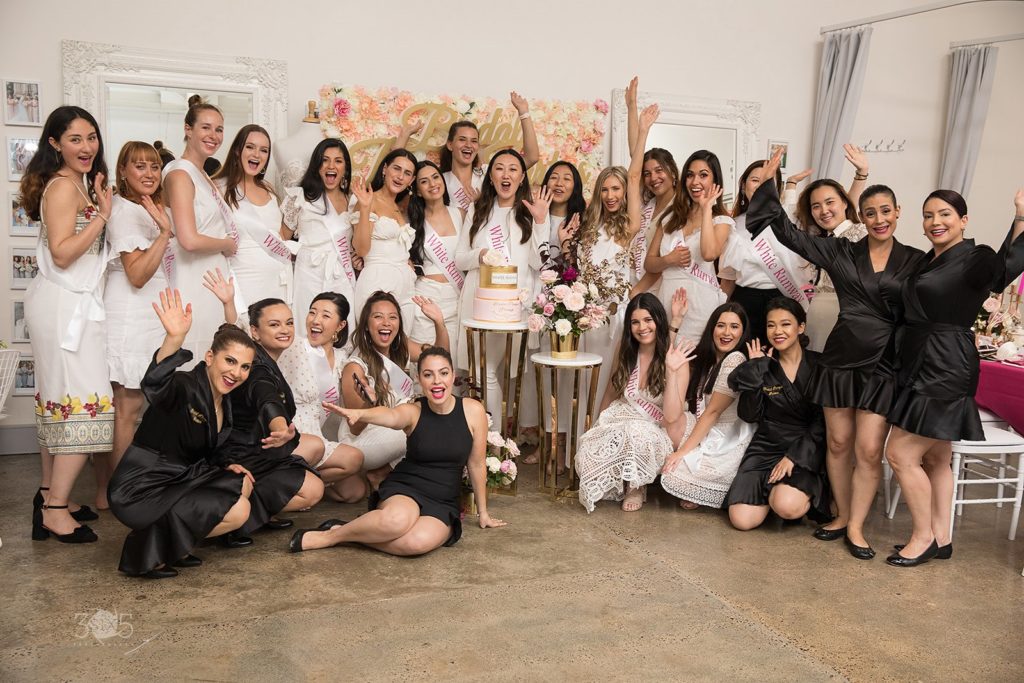 Check out all the highlights in the video!
Book your bridal pamper party today!
The glam team include professionals within the industry such as makeup artists, beauty therapists and nail technicians, providing selected beauty services.
Credits
White Runway is an exclusive designer dress company and they teamed up with Bridal Pamper Parties to host their Christmas party for 2018 in style.
Pamper party including makeup artists, beauty therapists and nail technicians, and four beauty stations | Bridal Pamper Parties
Event styling | Sister Sweets and Styling
Photographer | 3six5 Photography
Videographer | Giannecarlo Hua
Cosmetics | Melissa Sassine Cosmetics
Flower wall | Flower Walls Sydney
Skincare | Sanbar Skin
Sashes | Printed Sashes
Invitations | Invitations By Seda
Flowers | Flower Hour Florist
Vintage crockery hire | Kate's Cups of Tea
Main cake | Gorgeous Cakes by Helen
Savoury food | Paneantipasti
Sweets | Desserts by Dilara and Pretty Little Desserts
Party hire | Luxury Party Hire
Main makeup artist | Makeup by Leeno
Cookies | Sweet Sundays
Personalised glasses | Bridesmaid Boxes
BRIDAL PAMPER PARTIES is a mobile beauty company specialising in bridal beauty treatments in your own home, accommodation or selected venues. Perfect for bridal showers, bachelorette parties, the night before the wedding, hens nights or kitchen teas.
Book or get in touch via their website, or follow them on Instagram.