This party is featured in Confetti Fair's 2019 Special Edition Magazine United States of Party. Click here to see it, or continue to read on about the Canadian wilderness inspired birthday.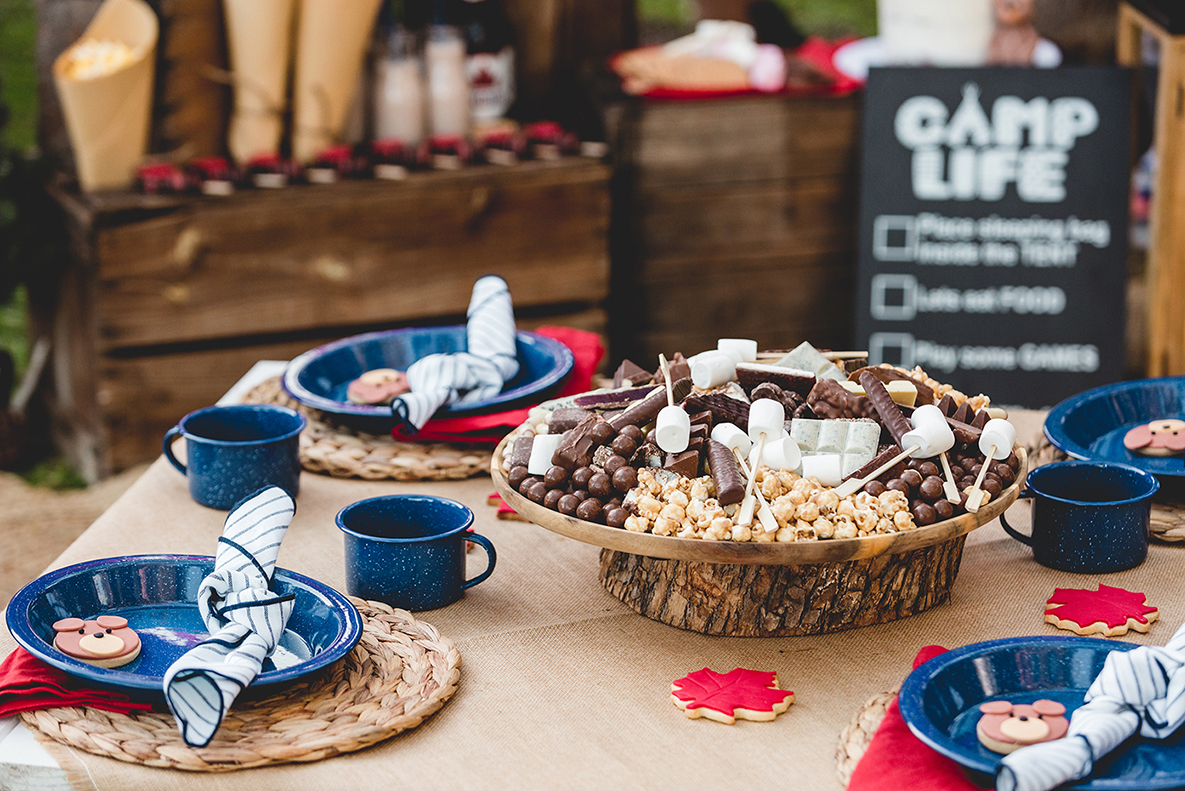 We challenged 23 talented party vendors to design a party inspired by a USA location.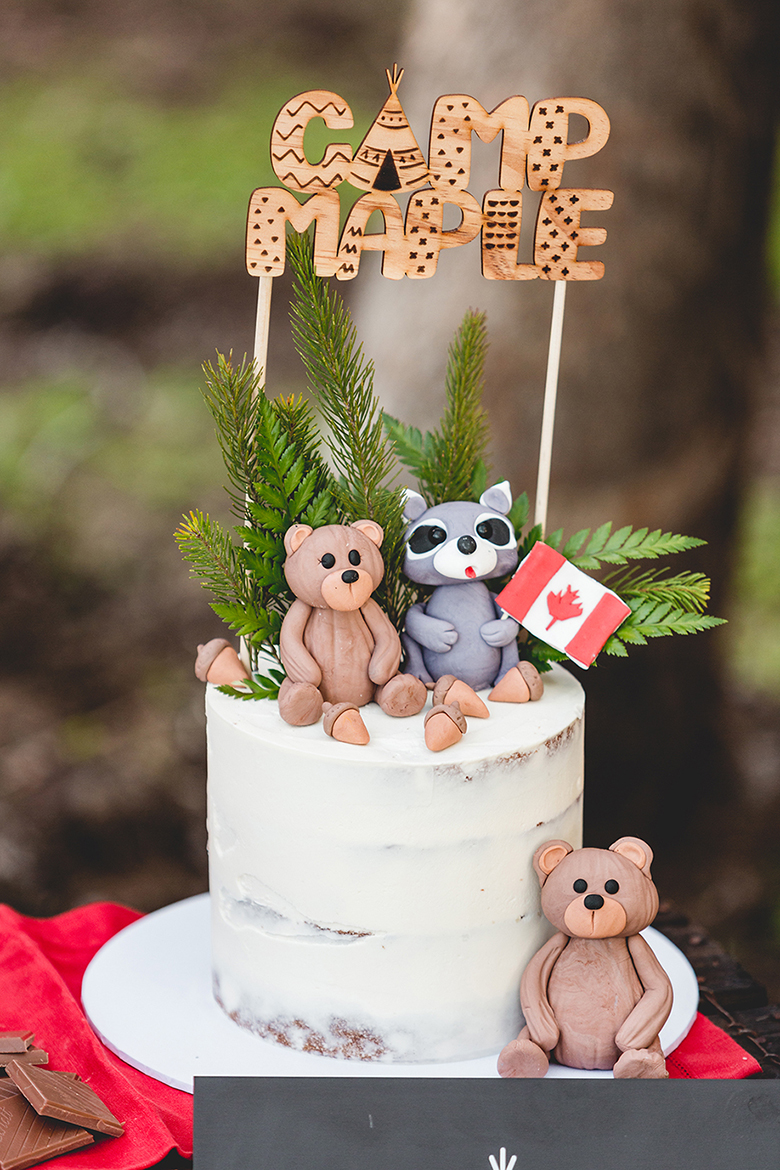 Jasmine from Epic Installs brought Canada to Perth with this on-trend outdoors picnic titled Camp Maple!
What made you choose your shoot location for United States of Party?
We hunted around Perth to find lush greenery and somewhere that had similar foliage and trees to what I have seen in Canada. Something with that Northern forest or woods feel.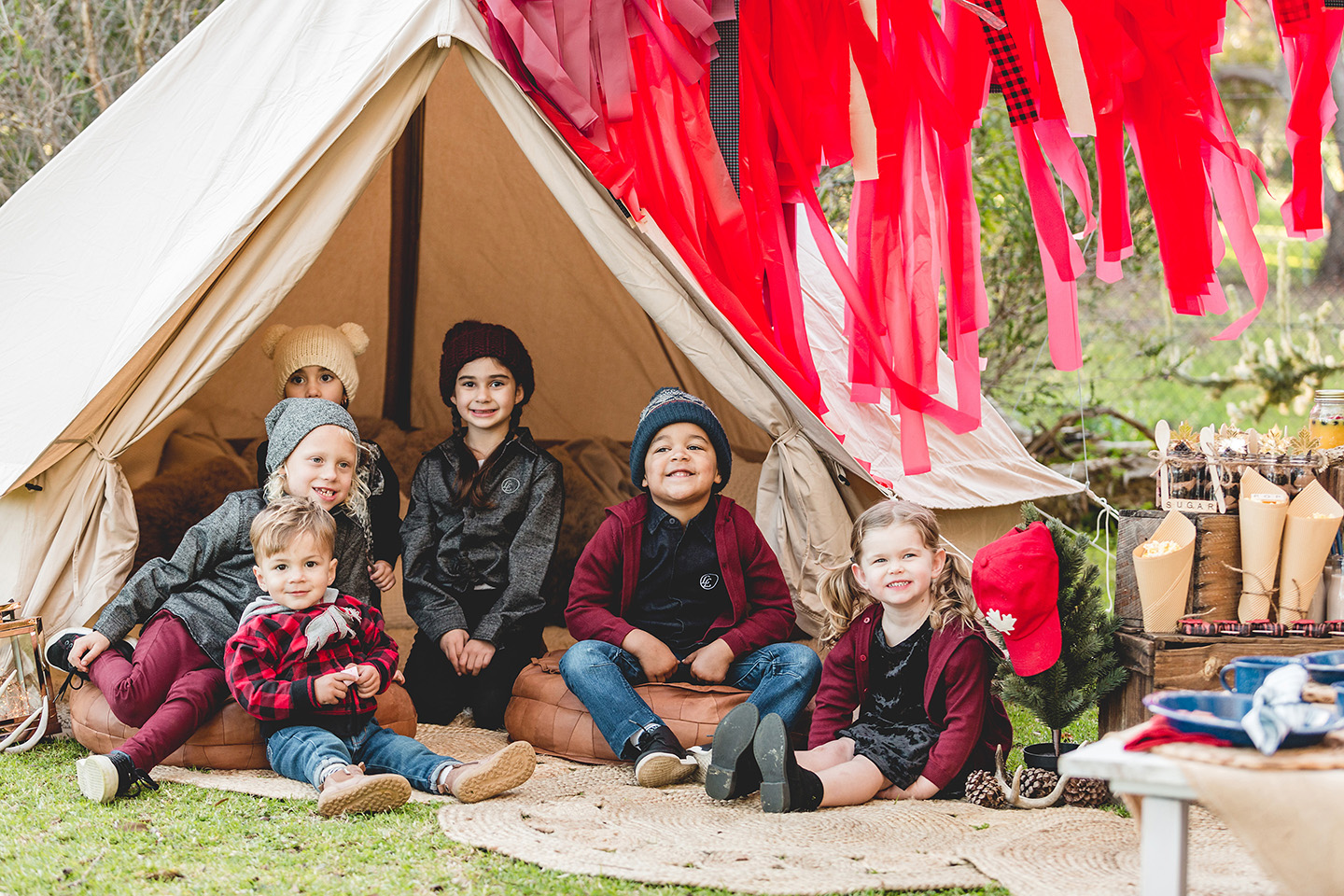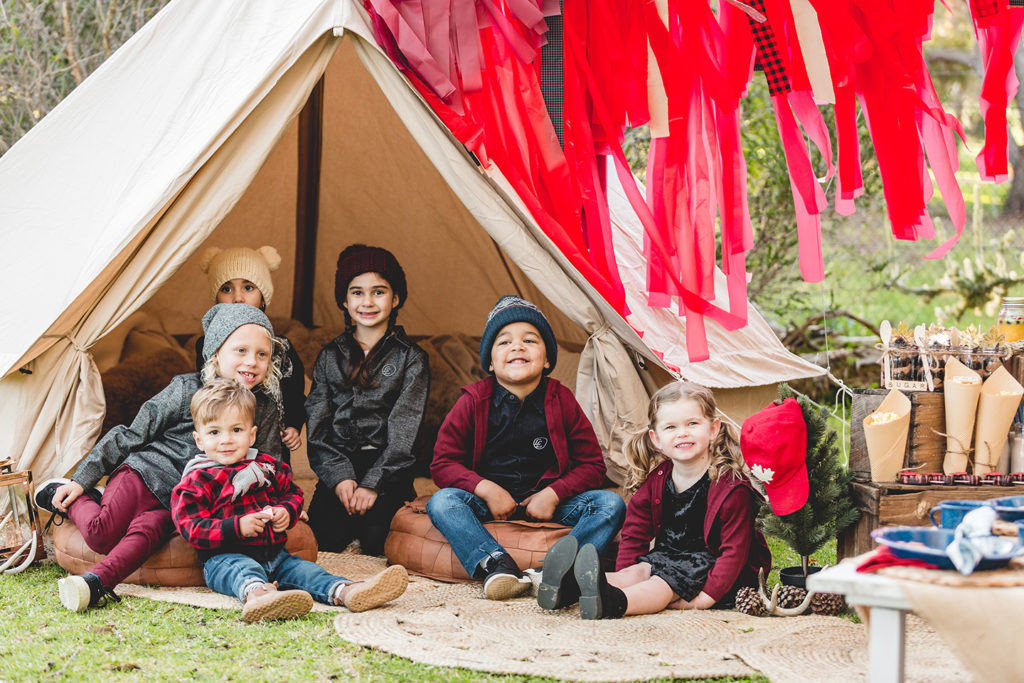 What inspired your shoot?
It was my sons 4th Birthday in August and I was planning his birthday party. He is Canadian/Jamaican and Australian! A nice little mix. He loves Canada as much as I do and thought, it's the perfect theme for a shoot – especially when your heart's in it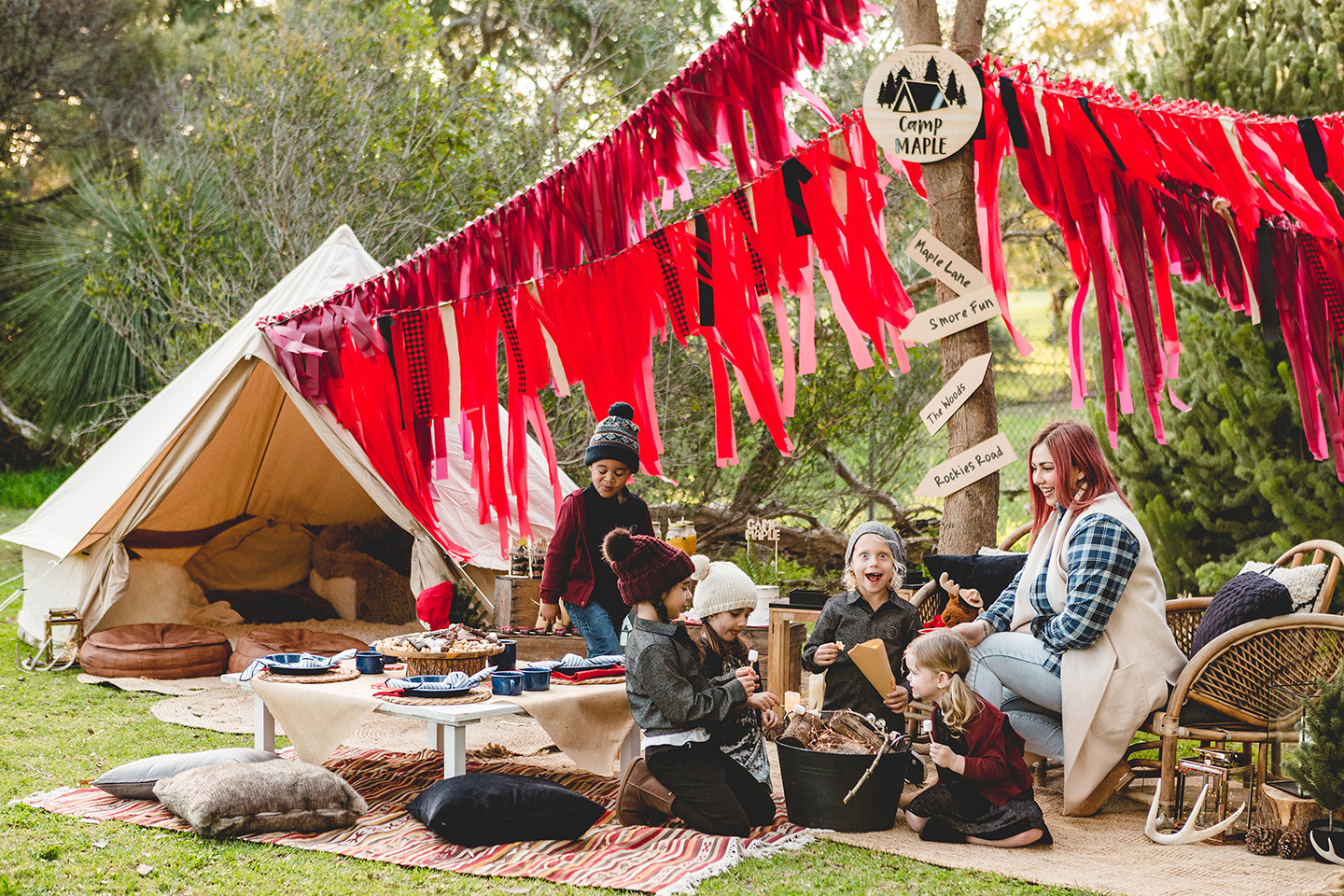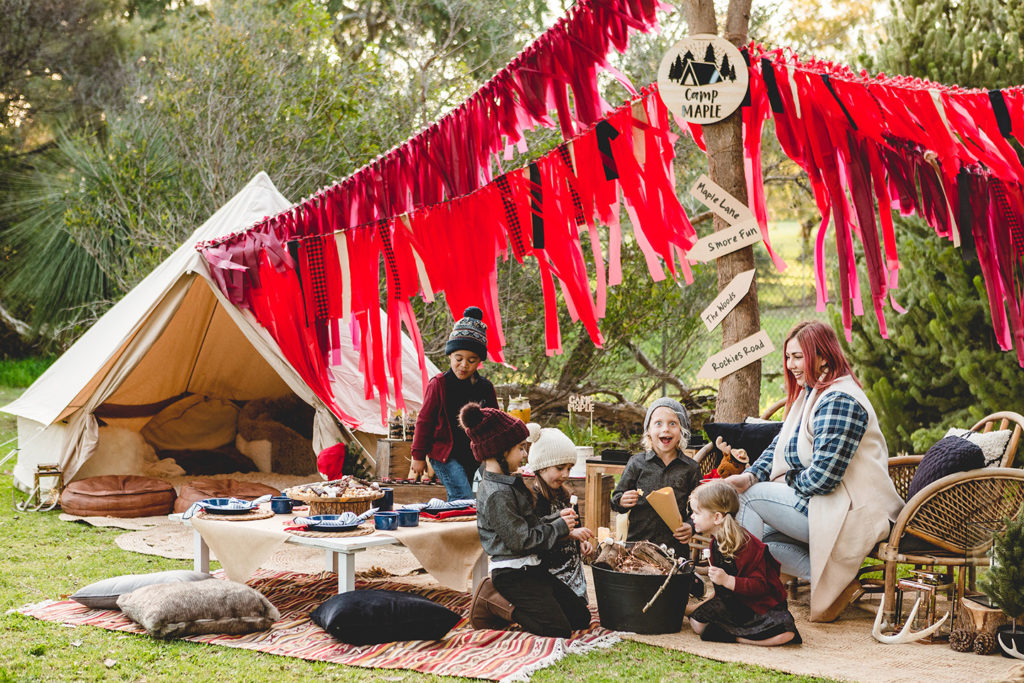 Did you incorporate any current party trends or DIYs in your shoot? If yes, what were they?
Yes, a current party trend would be the Epic Installs – Hanging Installations. This is our new business featuring streamer installations!
We hand make every piece and cut every piece ourselves. Everything is reusable and biodegradable – a lot nicer for the environment than the crepe paper.
A DIY would be the popcorn cups with kraft paper, and the cute little words with scrabble pieces glued together.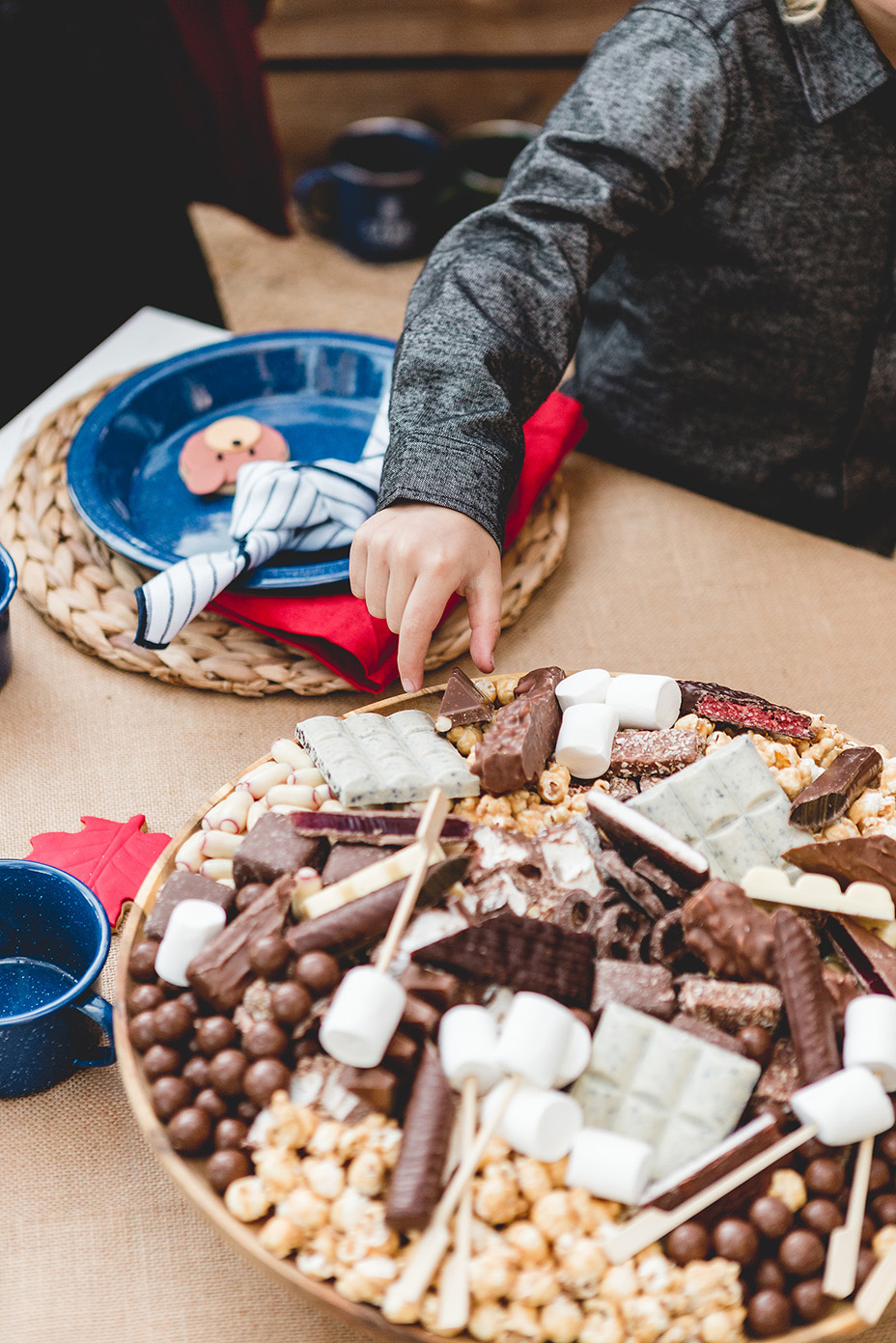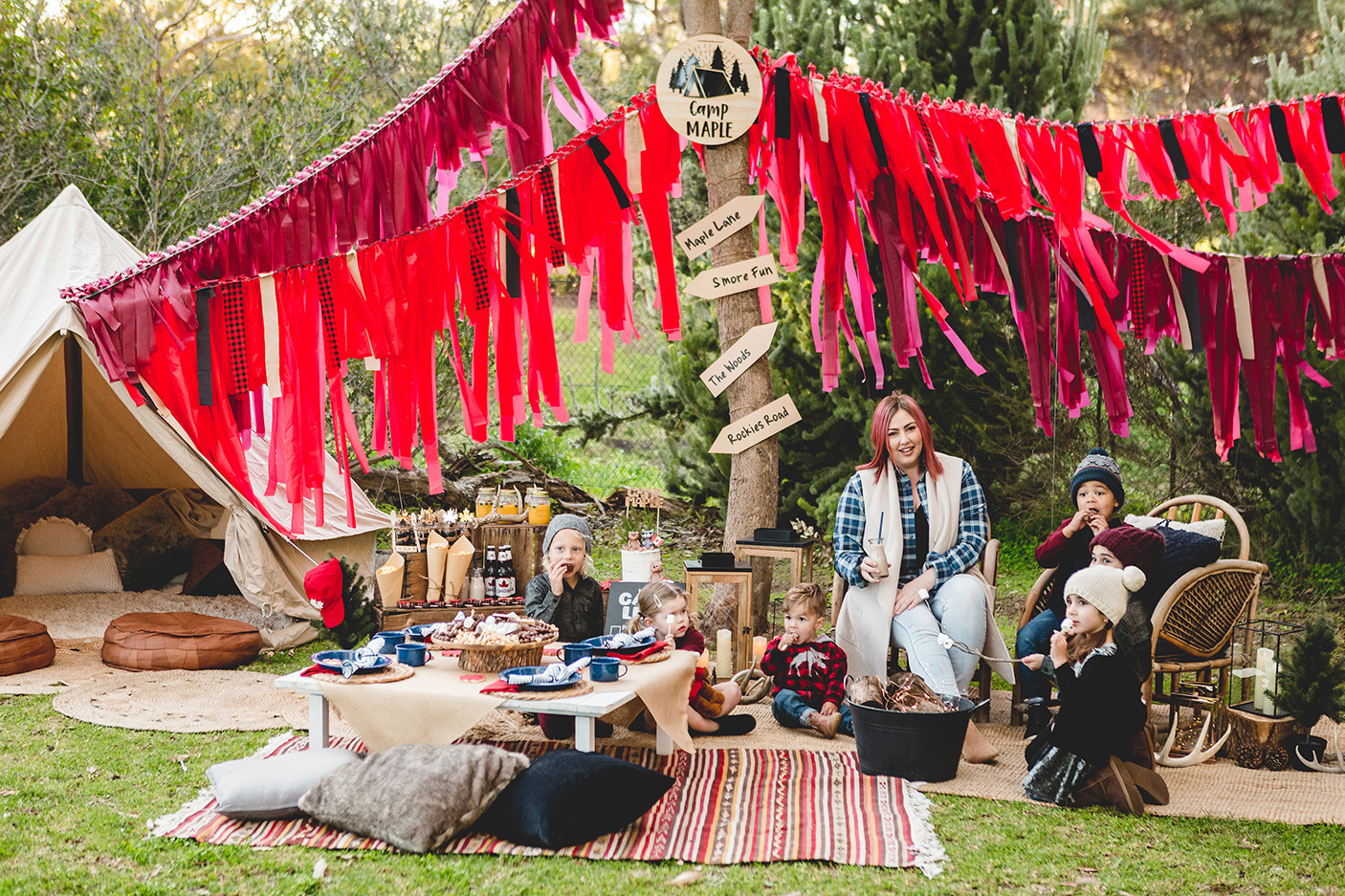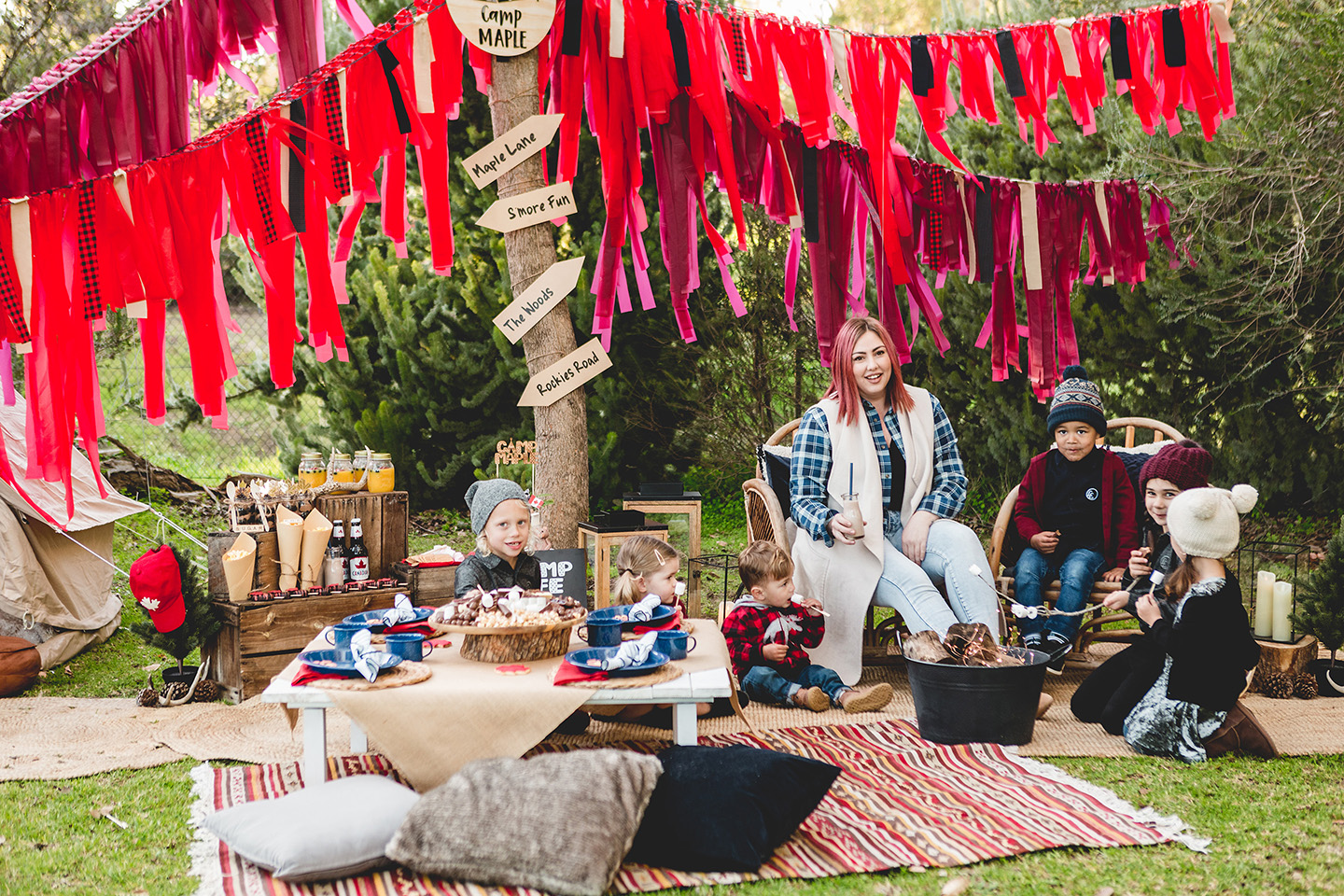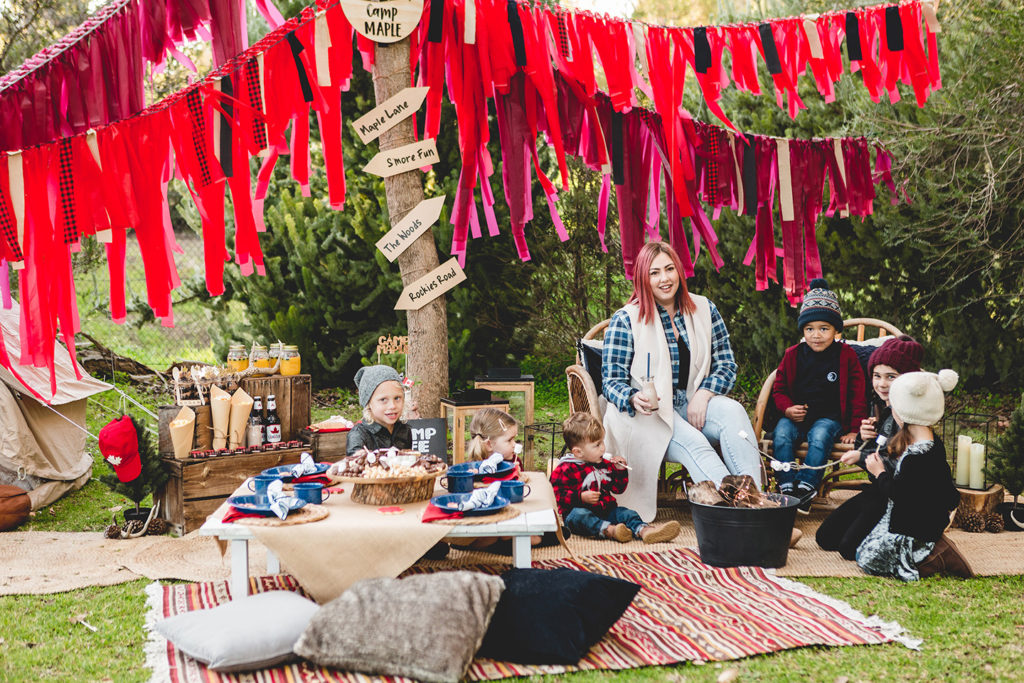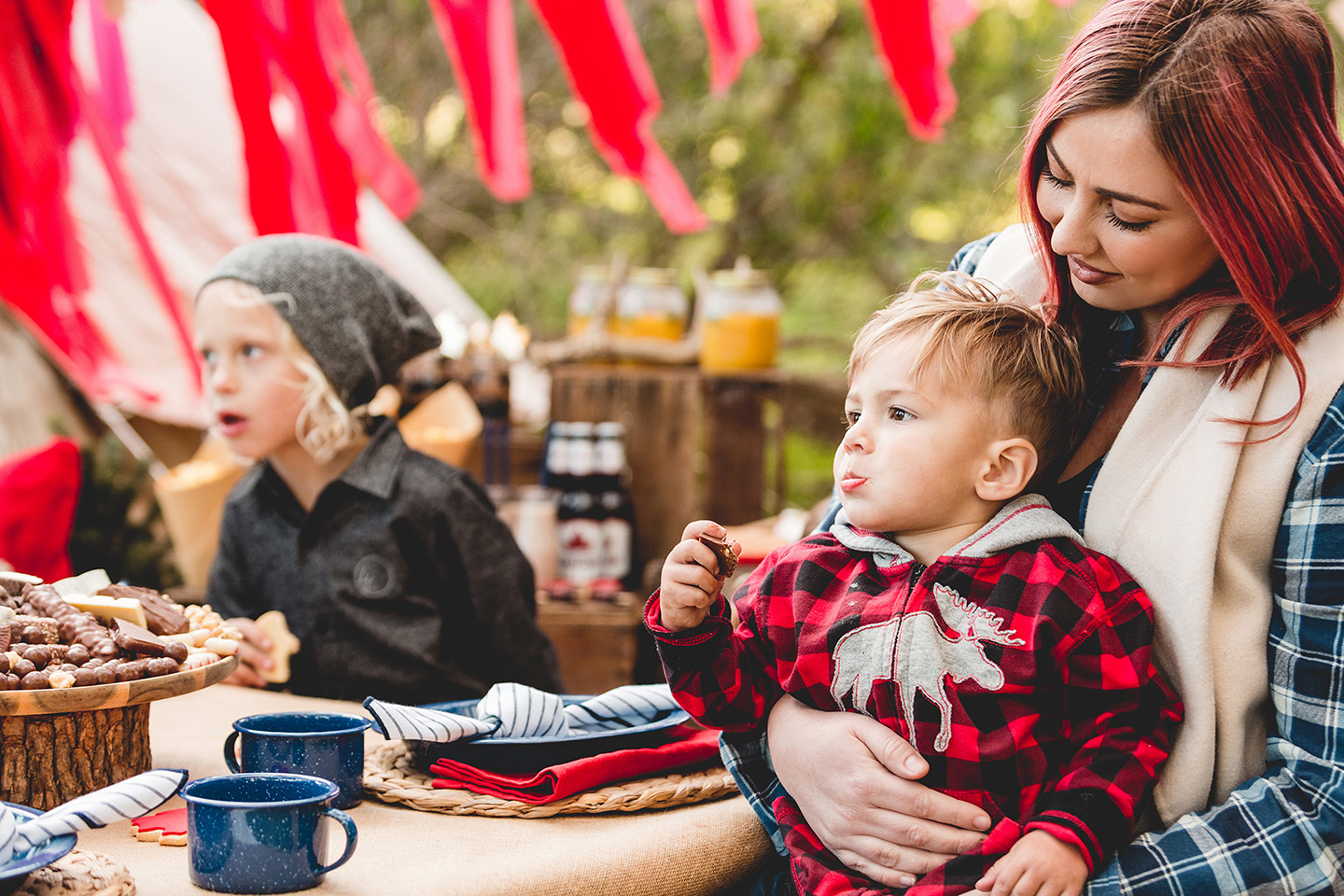 Vendor Credits
Coordination and hanging installs @epic_installs_ | Round camp maple sign & gold maple leaf toppers @_etched | Wooden direction signs, cake topper, chalkboard @perfectlycreated4u | Chocolate grazing board @carnivalcreations | Magnums, cookies and cake jars @cakes2celebratebylisa | Cake @delysscious.creations | Tent and styling accessories @nancybellevents | Furniture & styling accessories @poppyandposy_| Photographer @tarynhaysphoto | Kids clothing @littlelords | Kid models @ethanallenaustralia @fasteddi13 @maikos_adventures @tutusandsass @2hearts_1love | Grown-up model @bossbabe.perth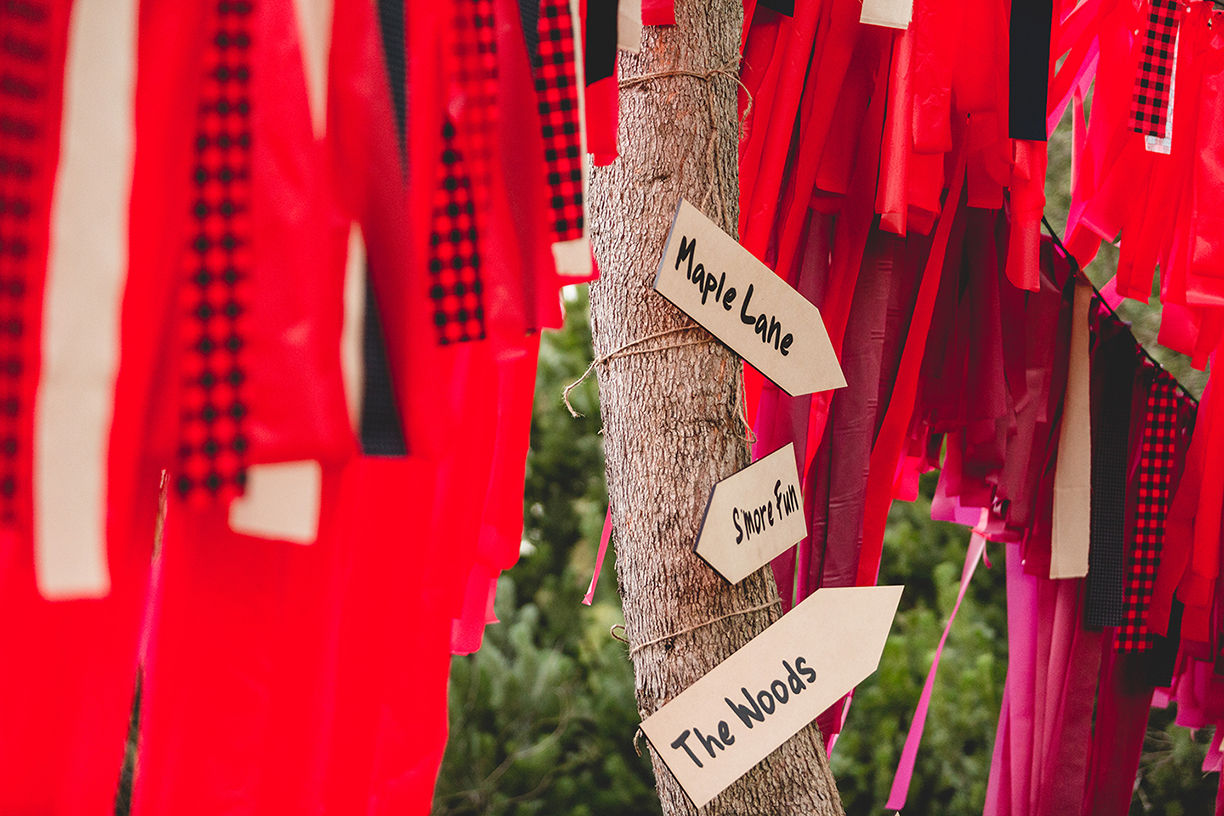 This party is featured in Confetti Fair's 2019 Special Edition Magazine United States of Party. Click here to see