Step right up because the circus is in town! Konstantina's circus-themed christening was full of fun, colour and more importantly treats! This is legitimately the LONGEST dessert table we've seen! And we're not just saying that because we styled it!
Konstantina's circus-themed christening
The dominant colours for this party were red, and this was the colour mainly used on the stationery. The decor also comprised of yellow, teal and blue.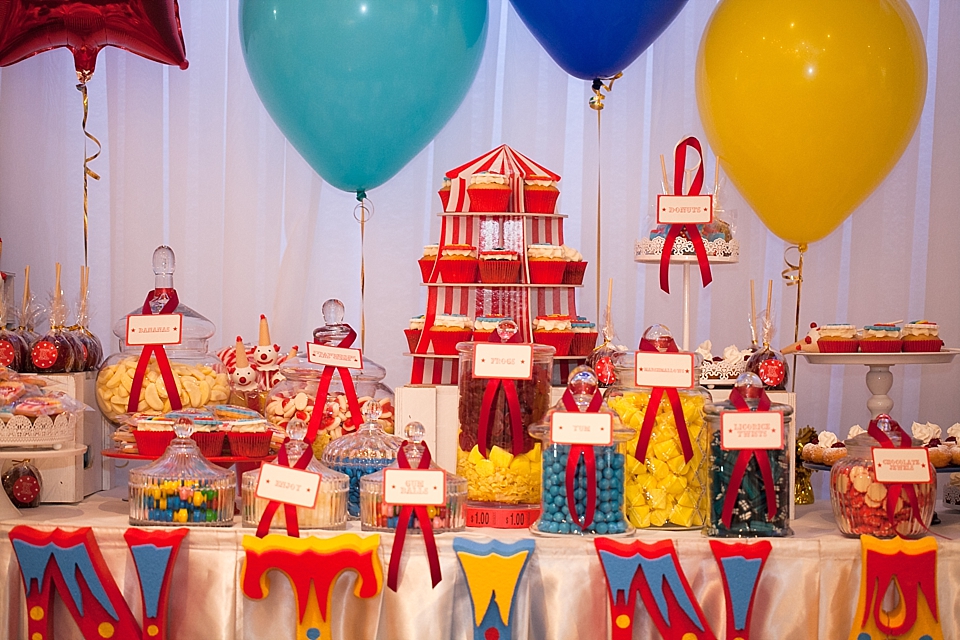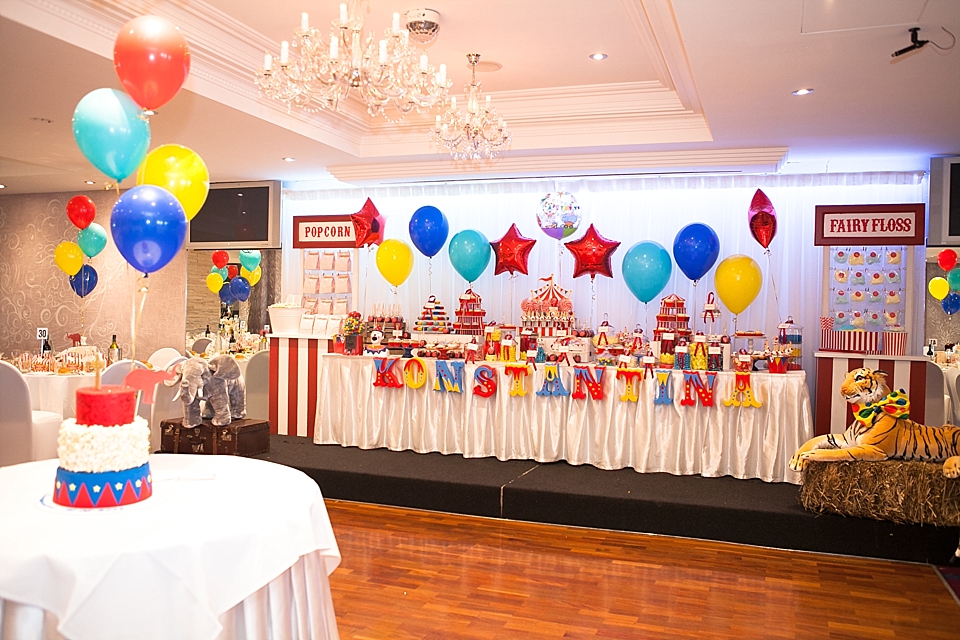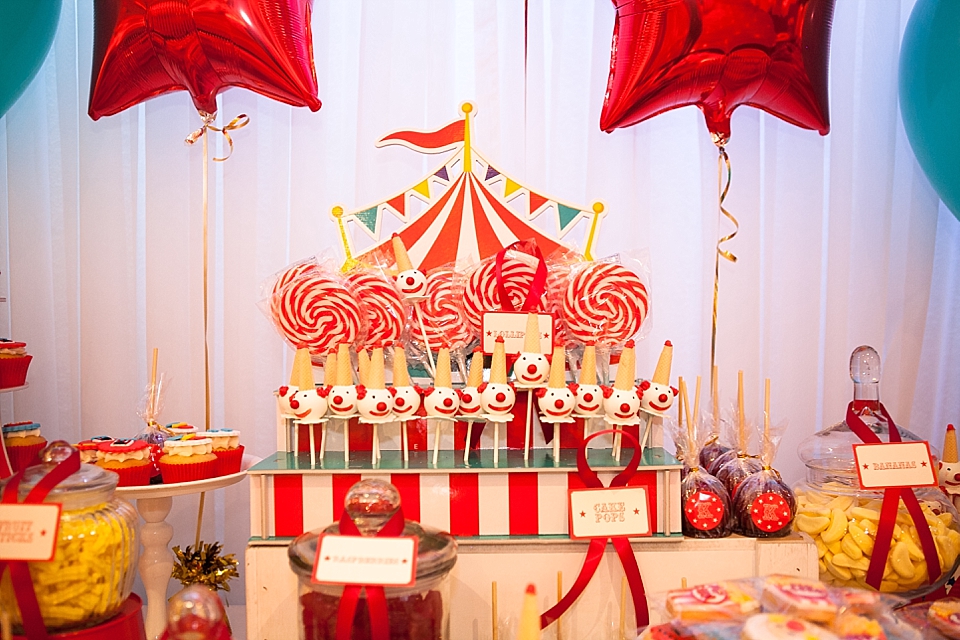 Above, clown cake pops adorn the dessert table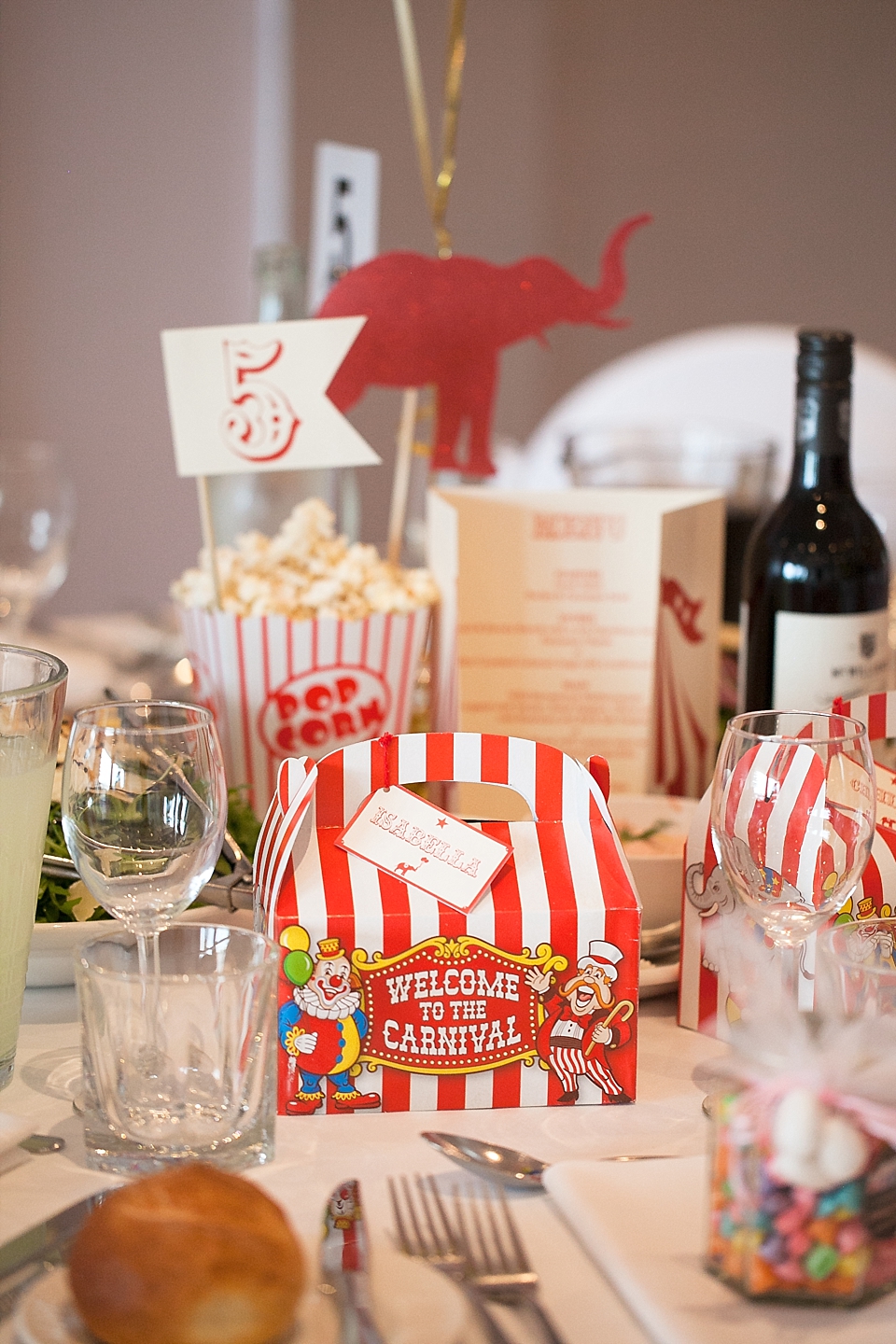 Above, and below, lots of circus-themed paraphernalia adorned the tables, from popcorn balloon weights to circus-themed gable boxes.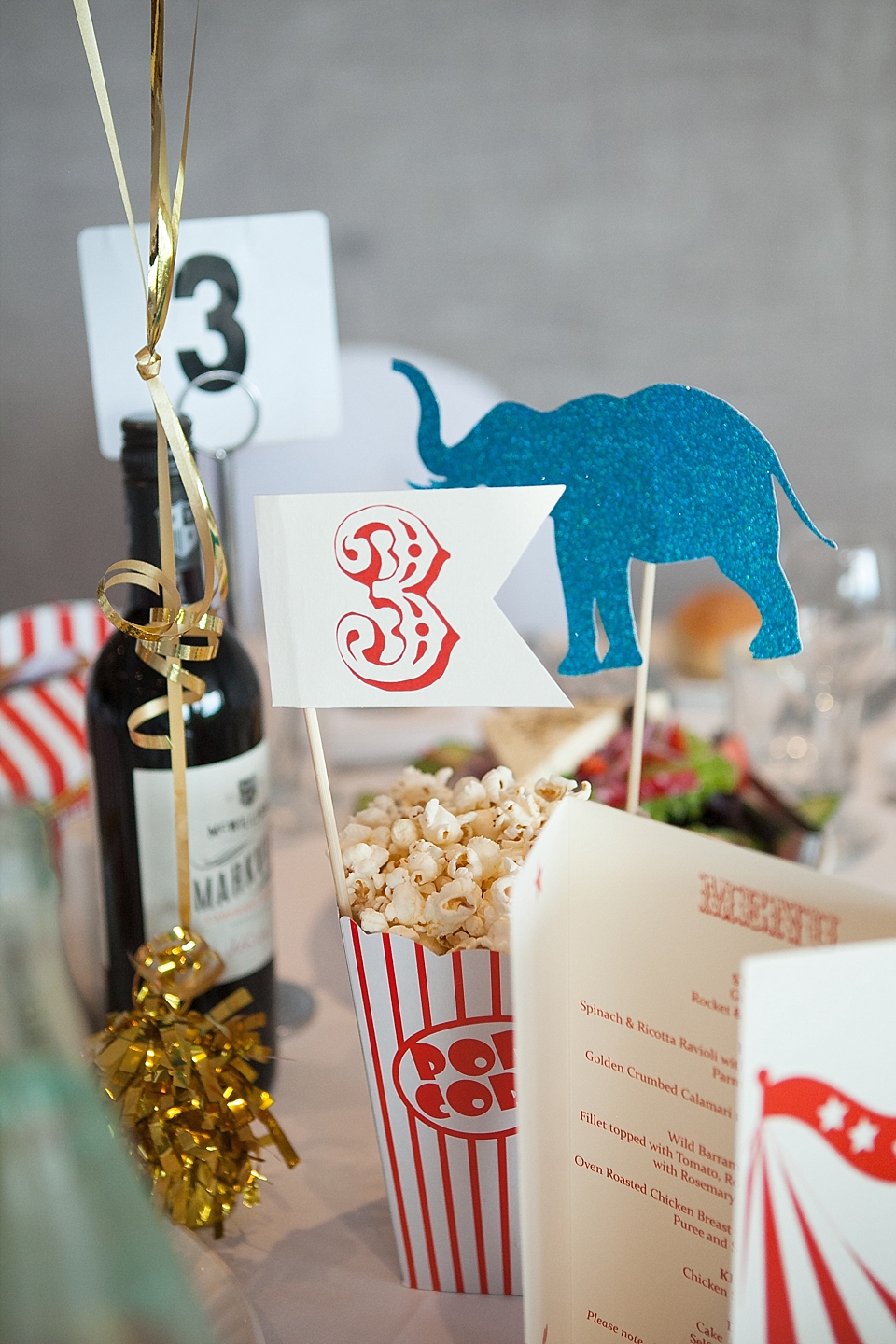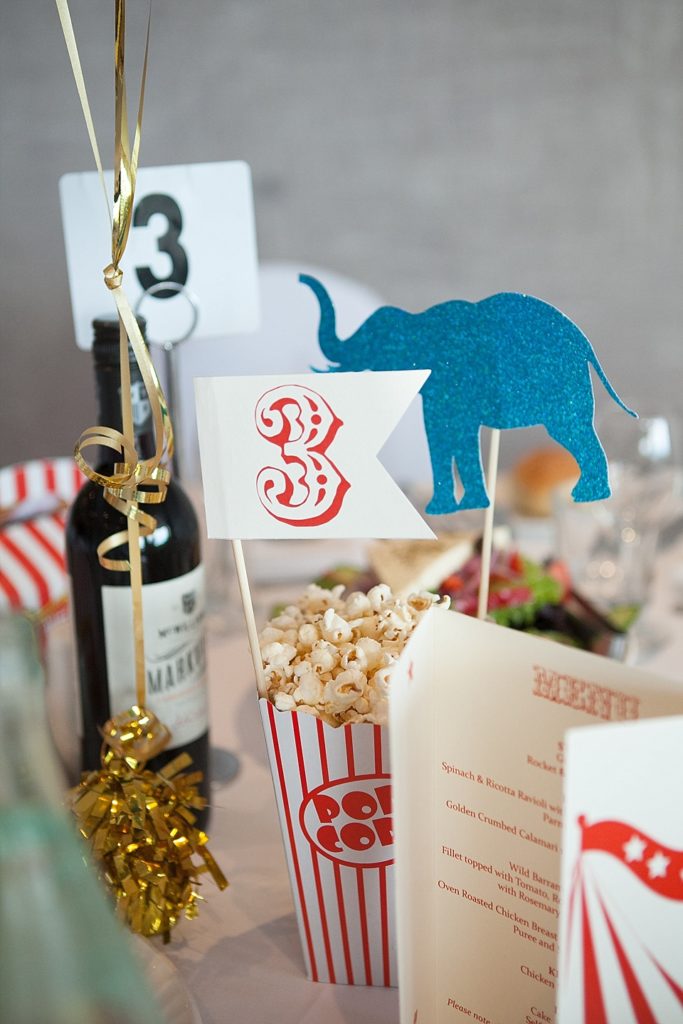 The menus, like the invitation, featured were gate folded and illustrated with tents, mimicking the opening of the circus tent. The featured animal was the elephant.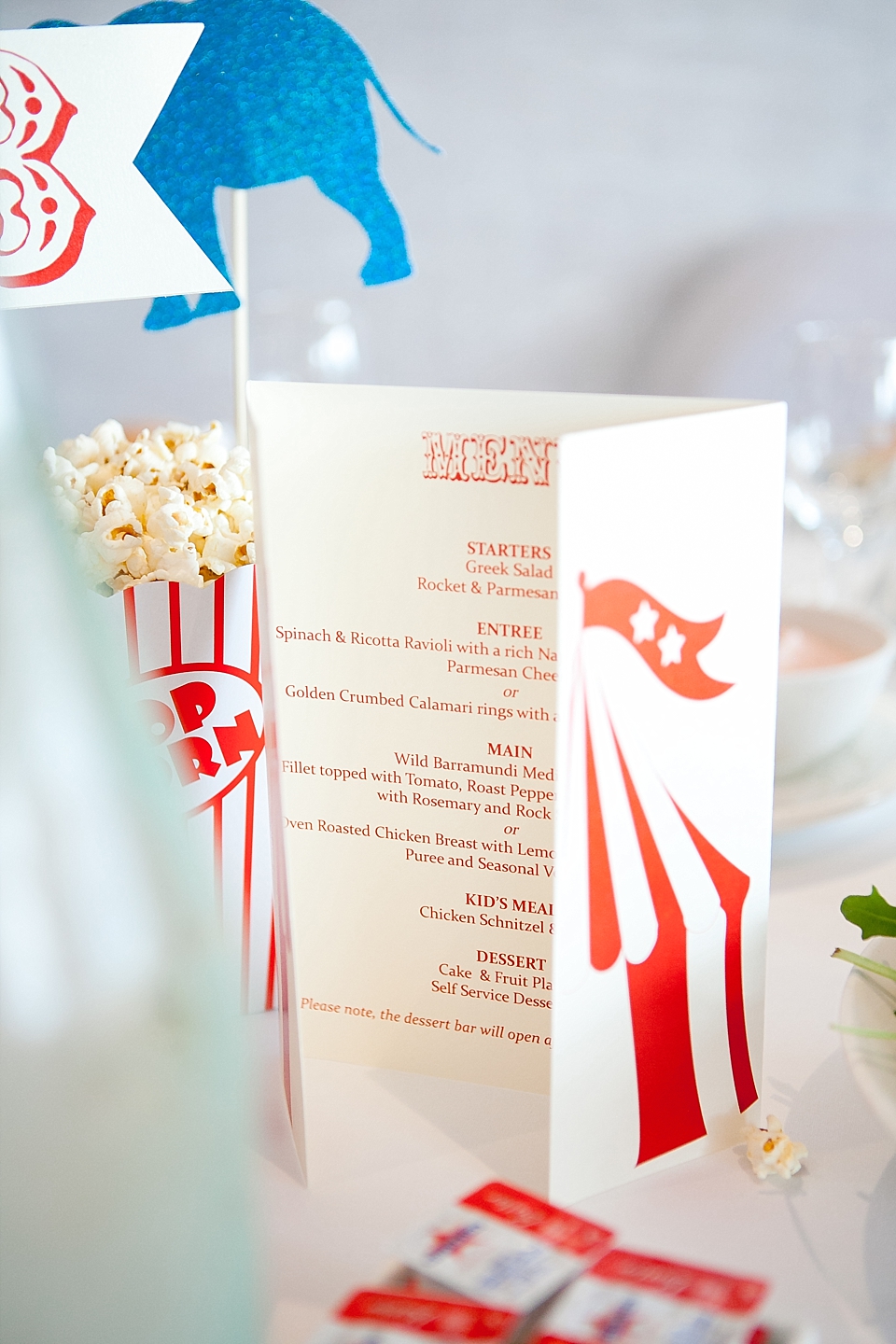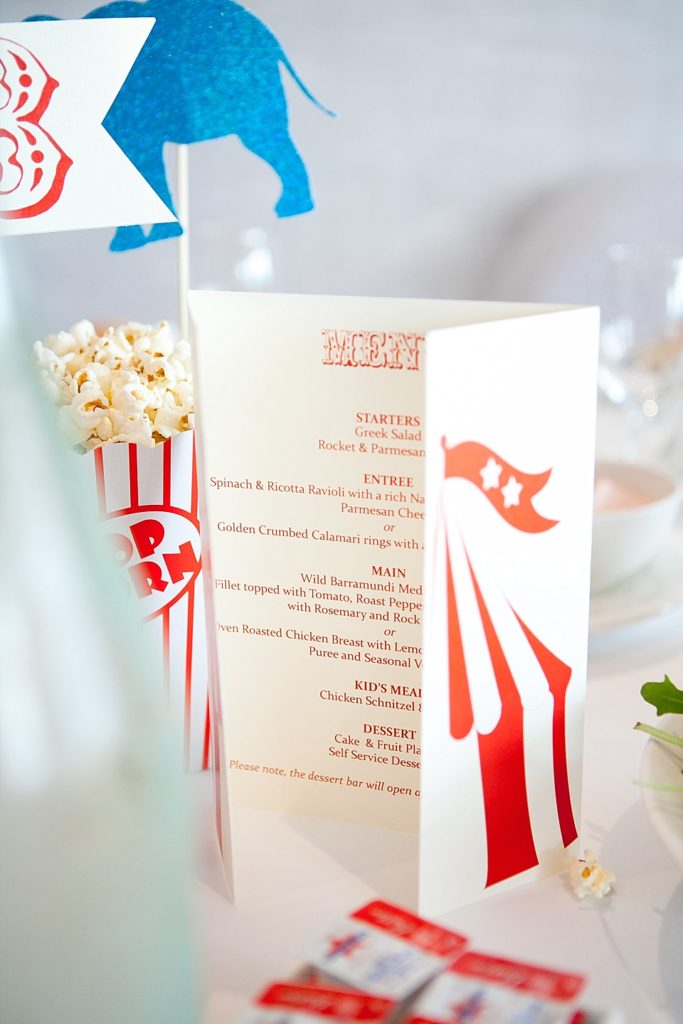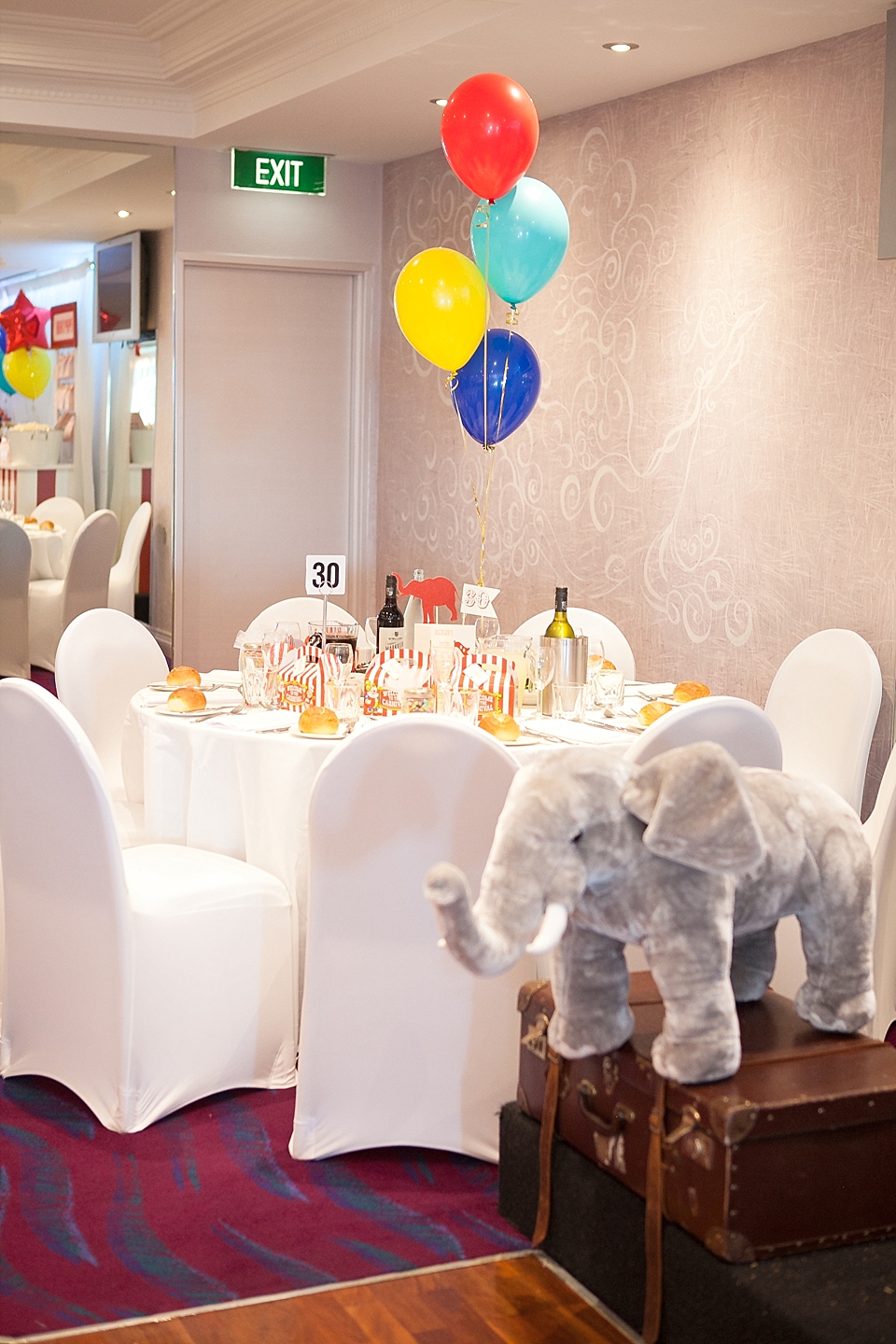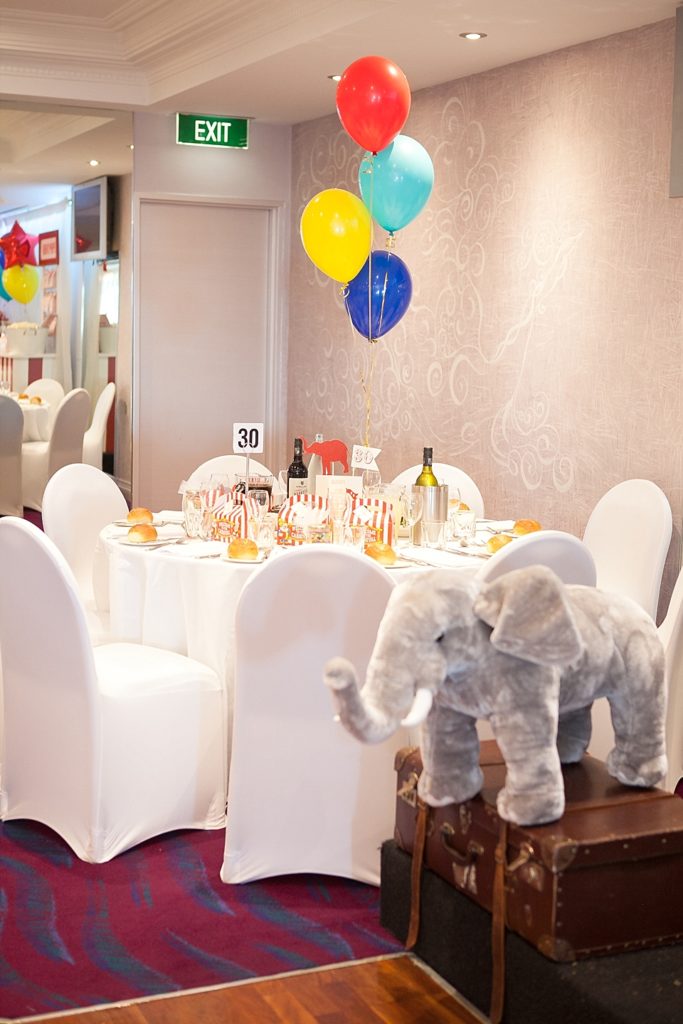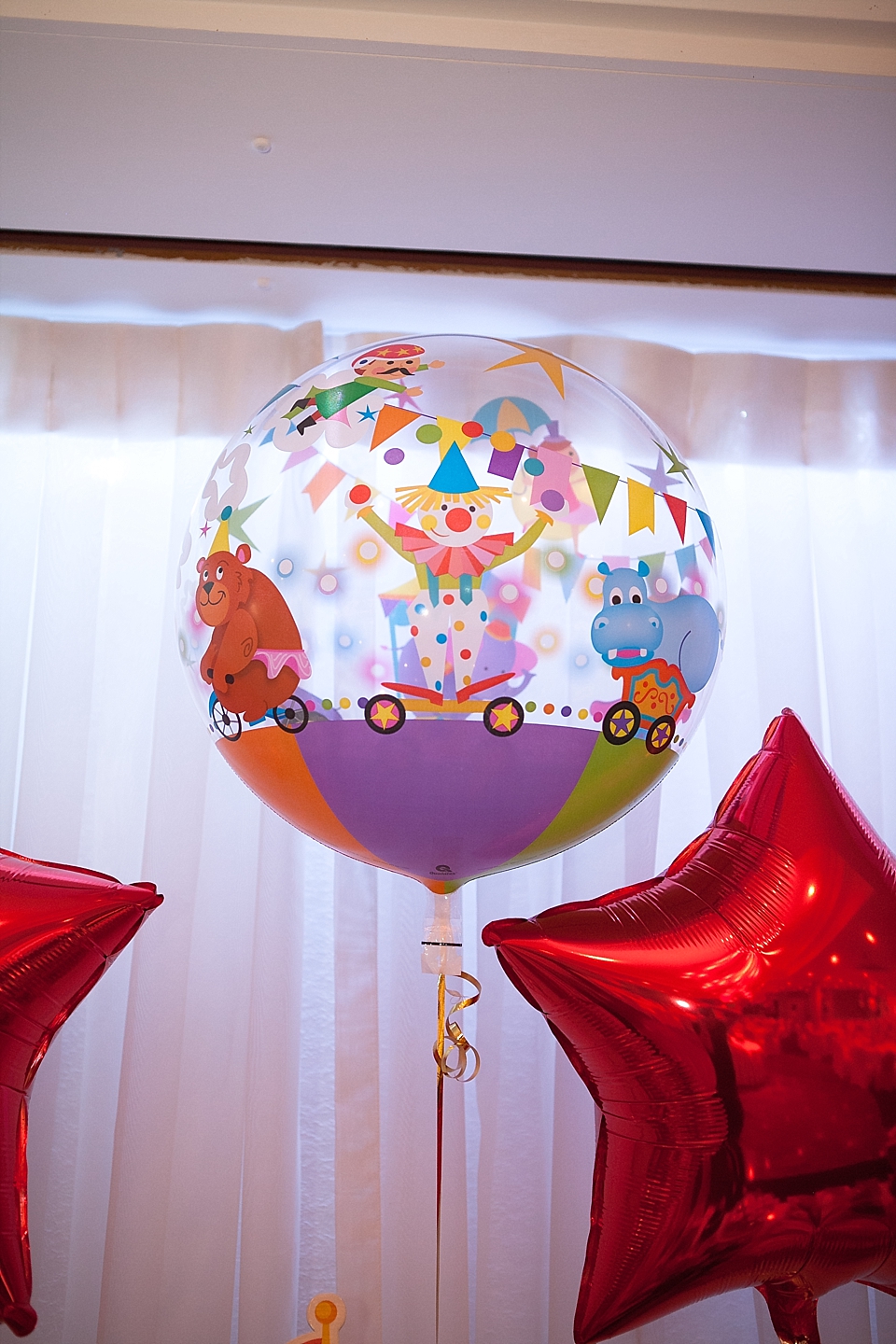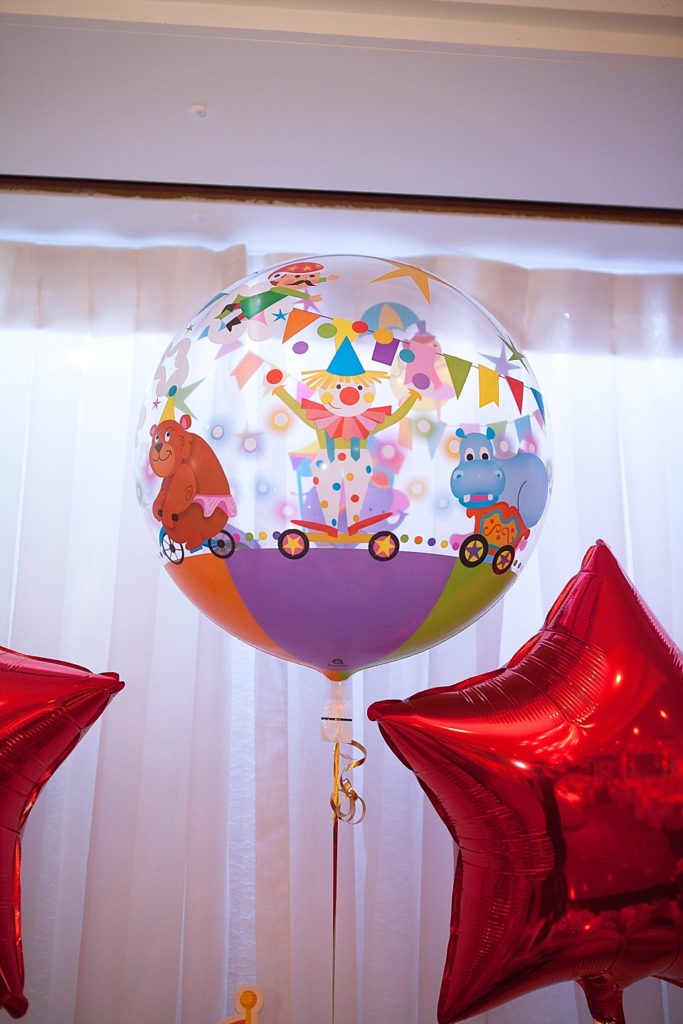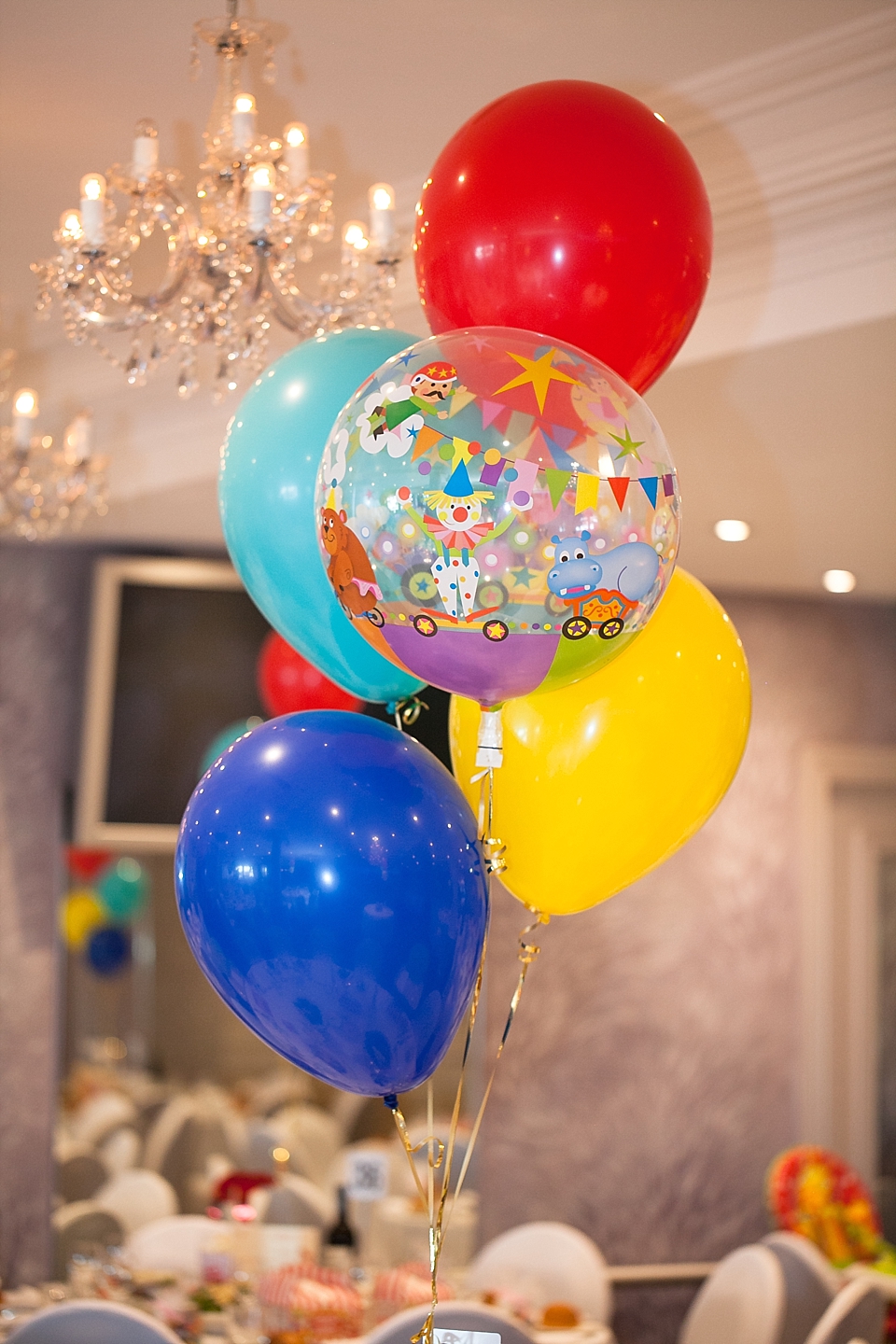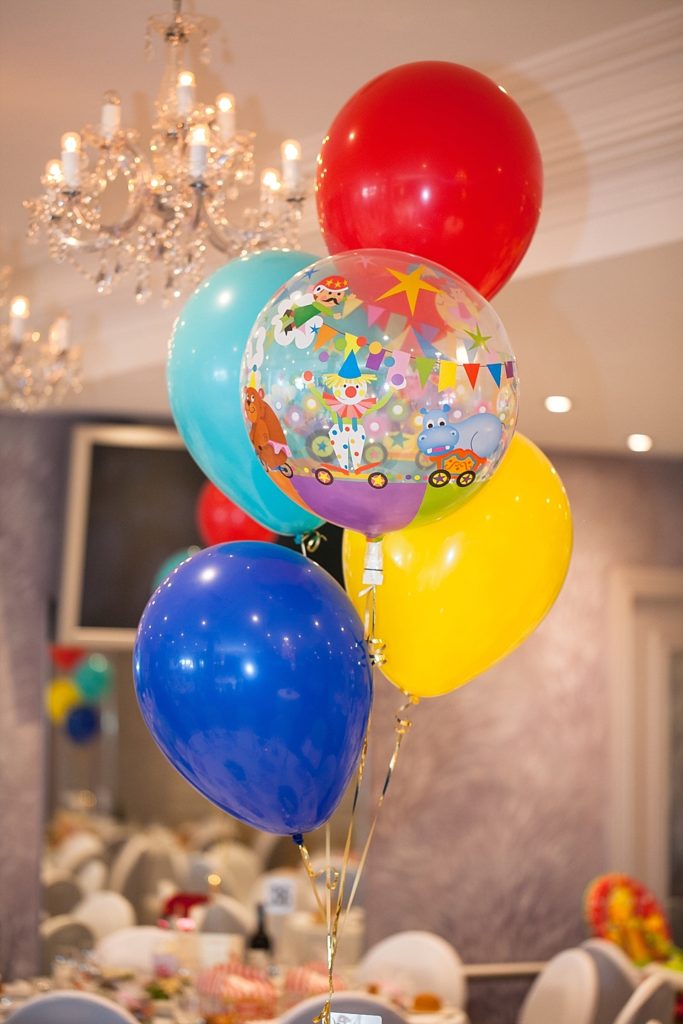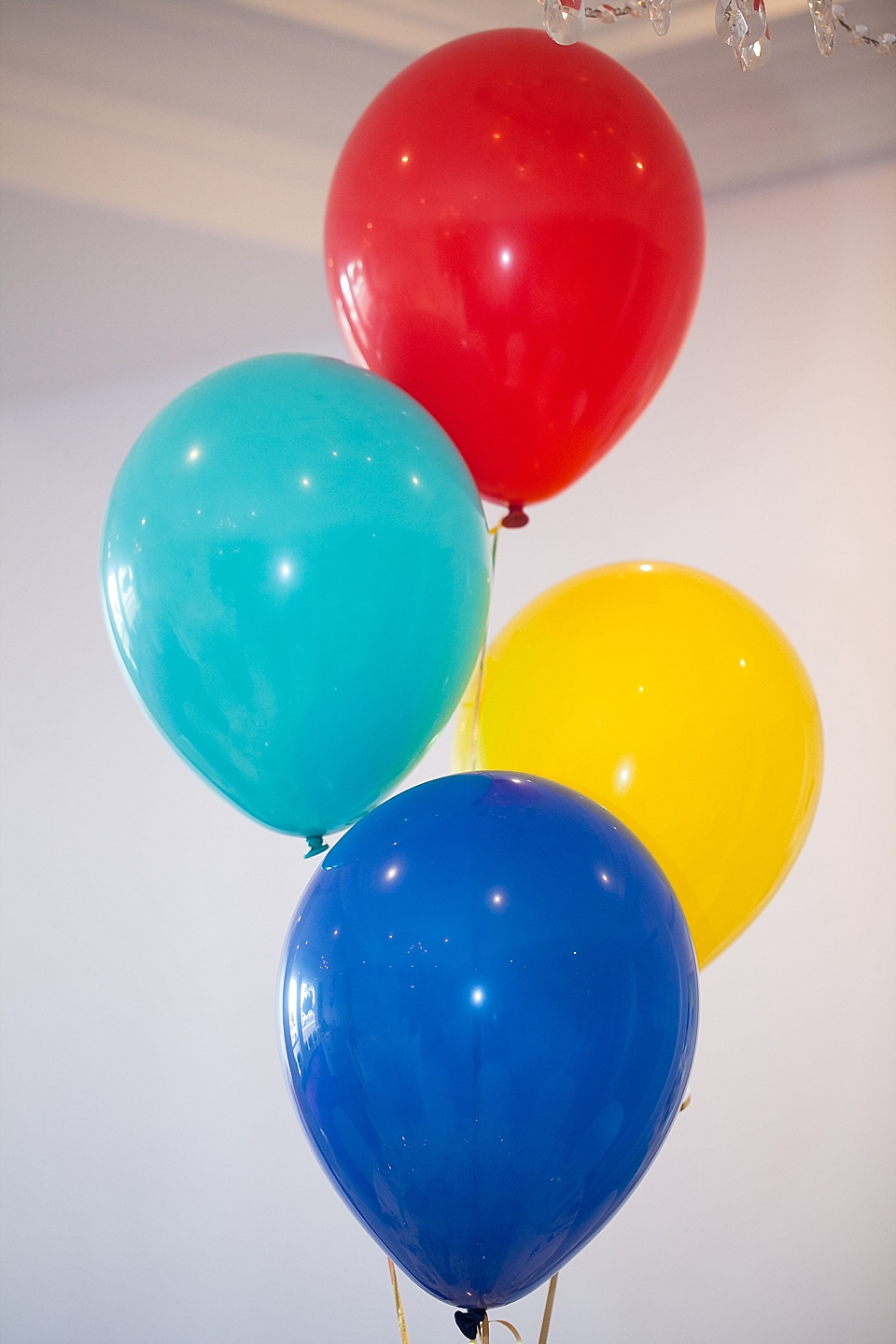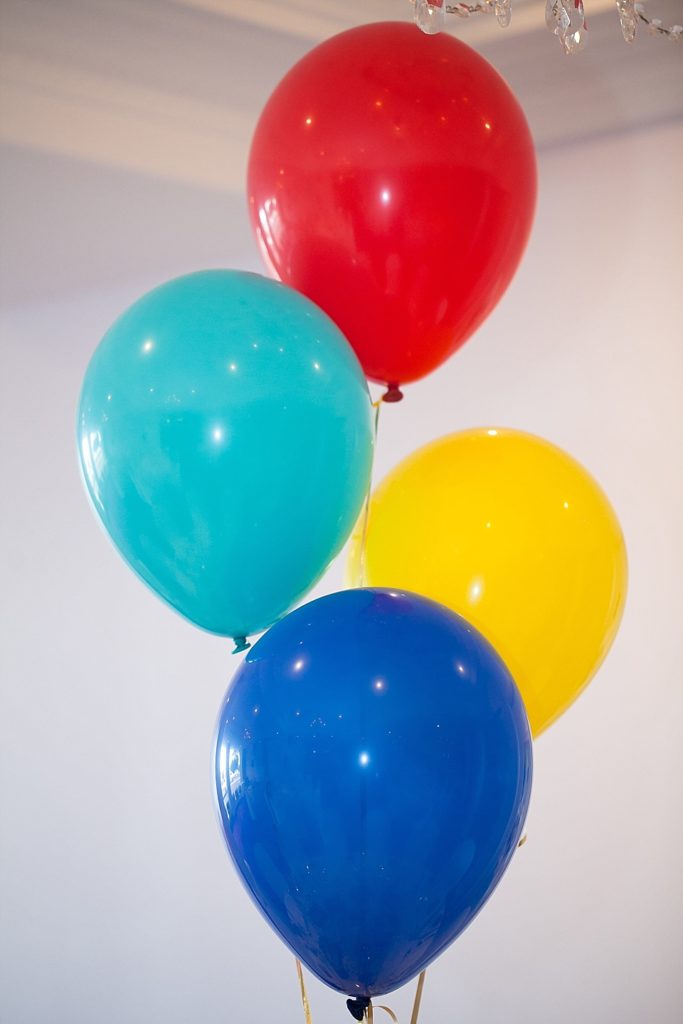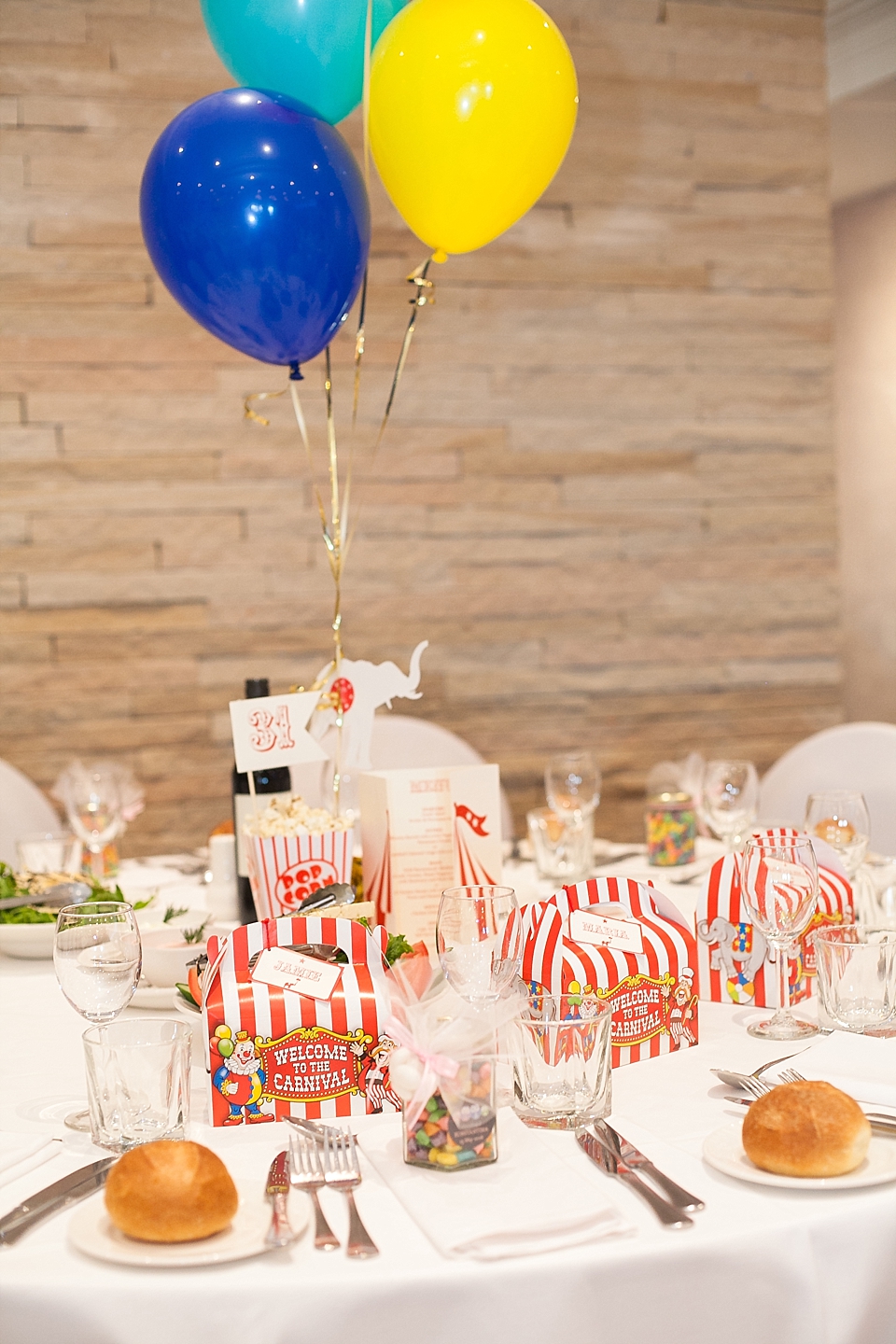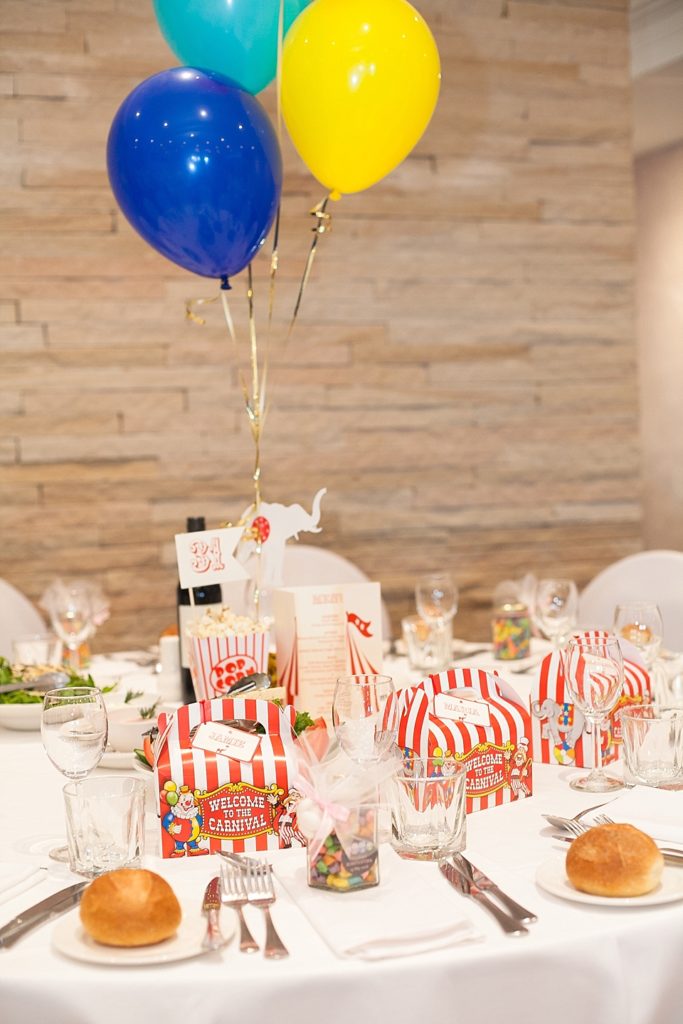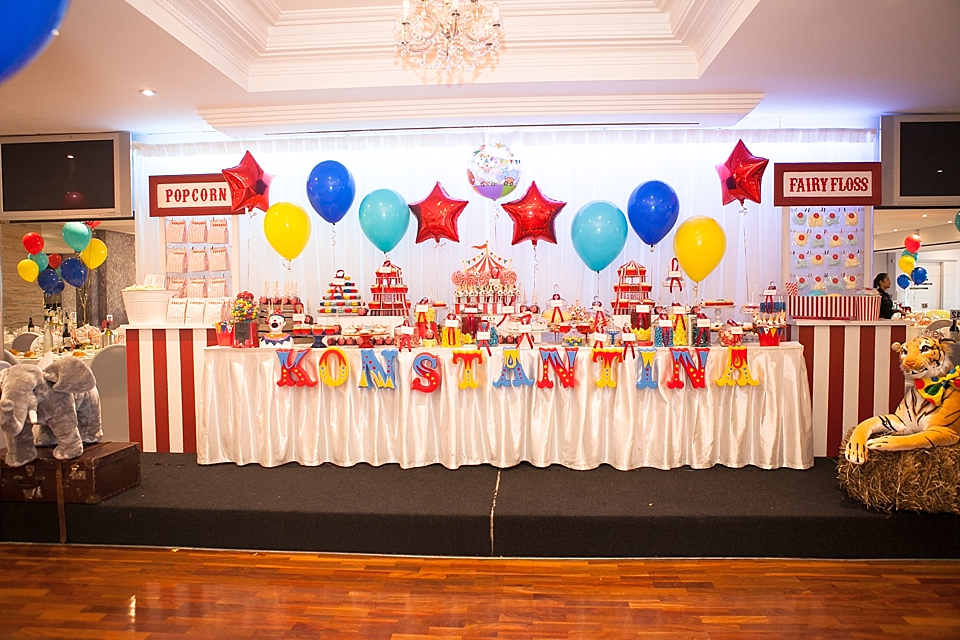 Each foam letter for the table was custom cut and painted by Foamtastic Party Decor.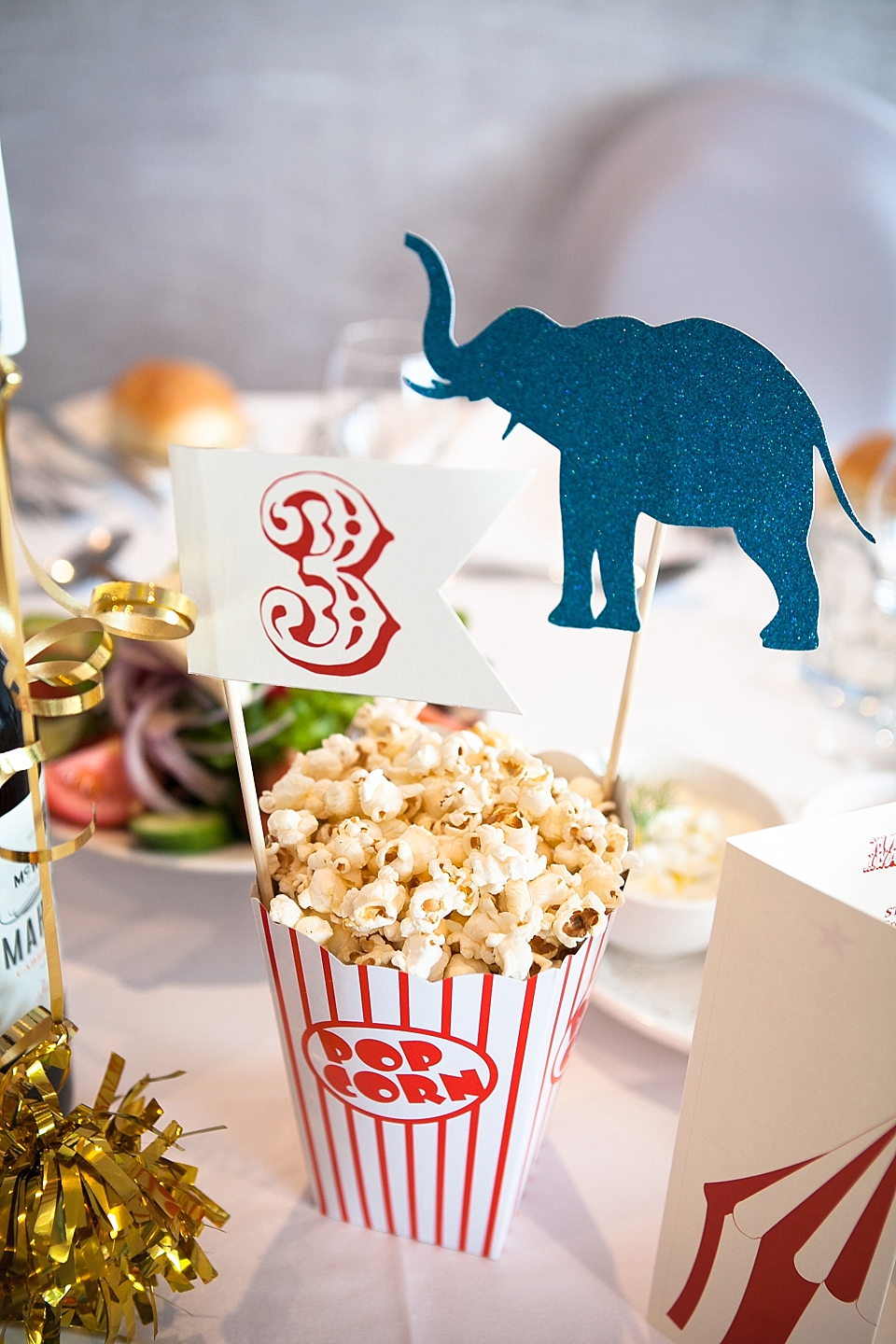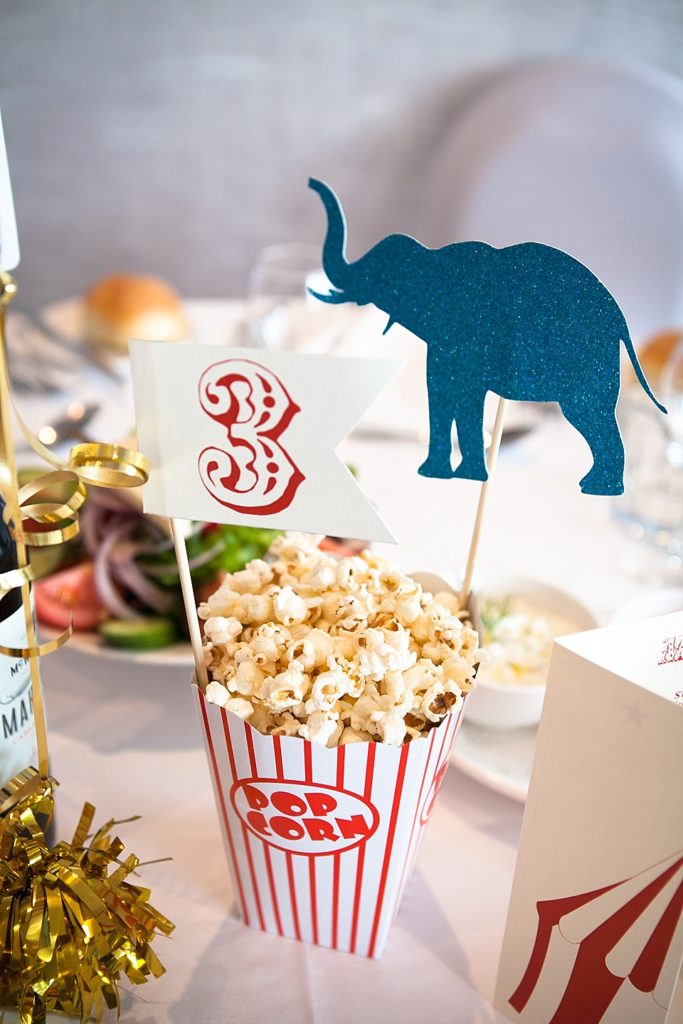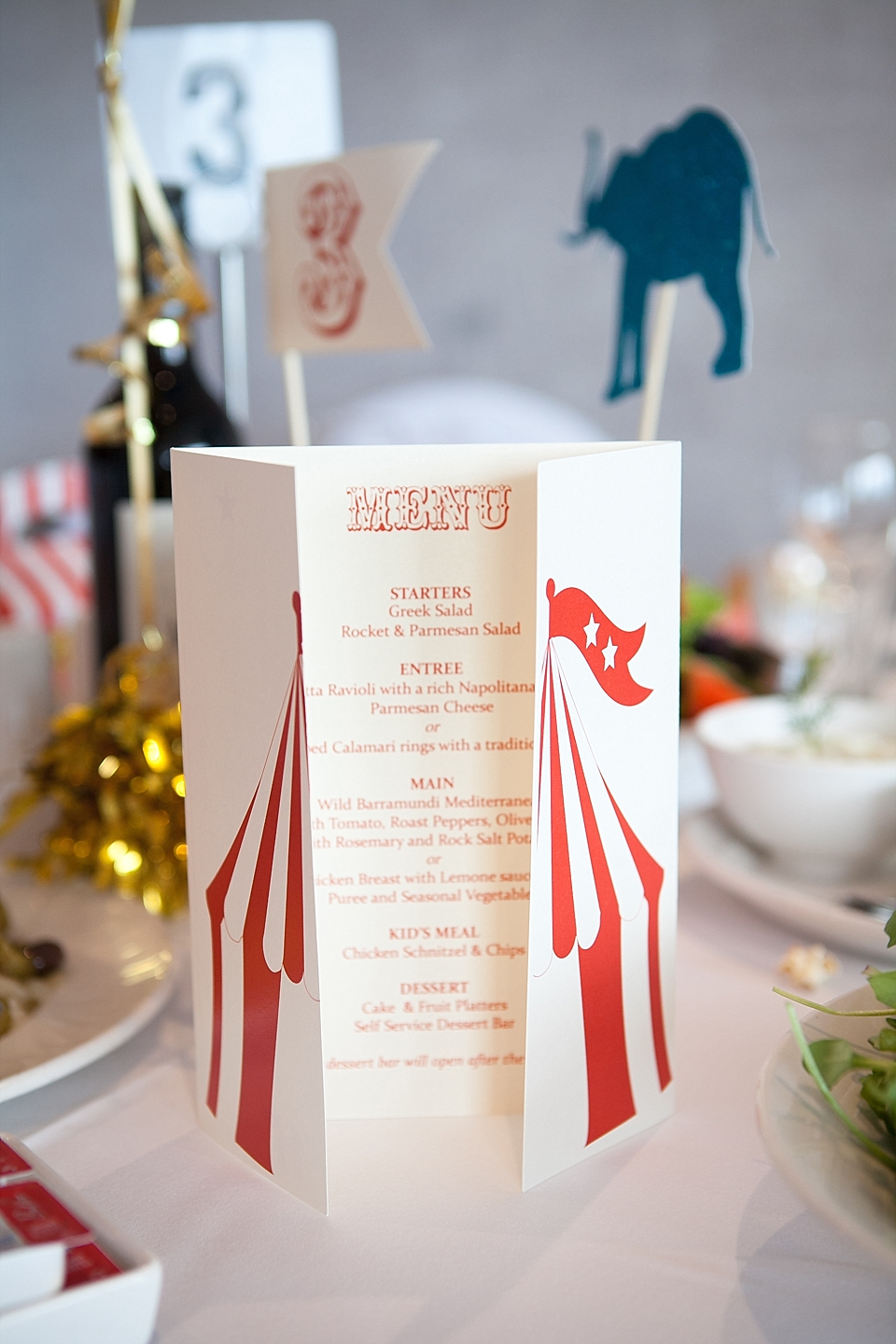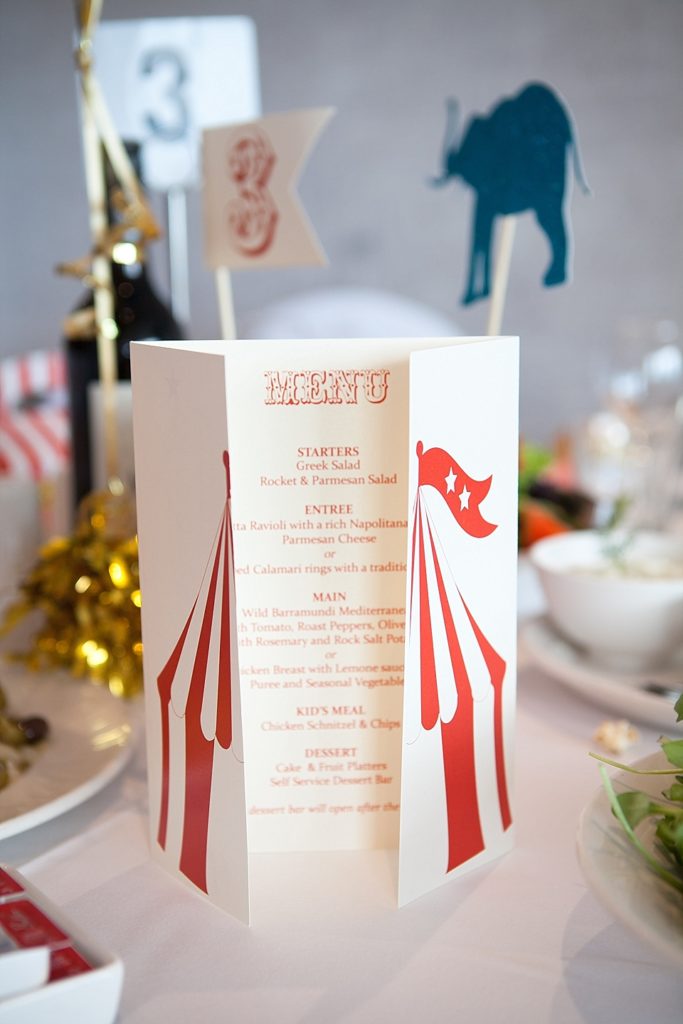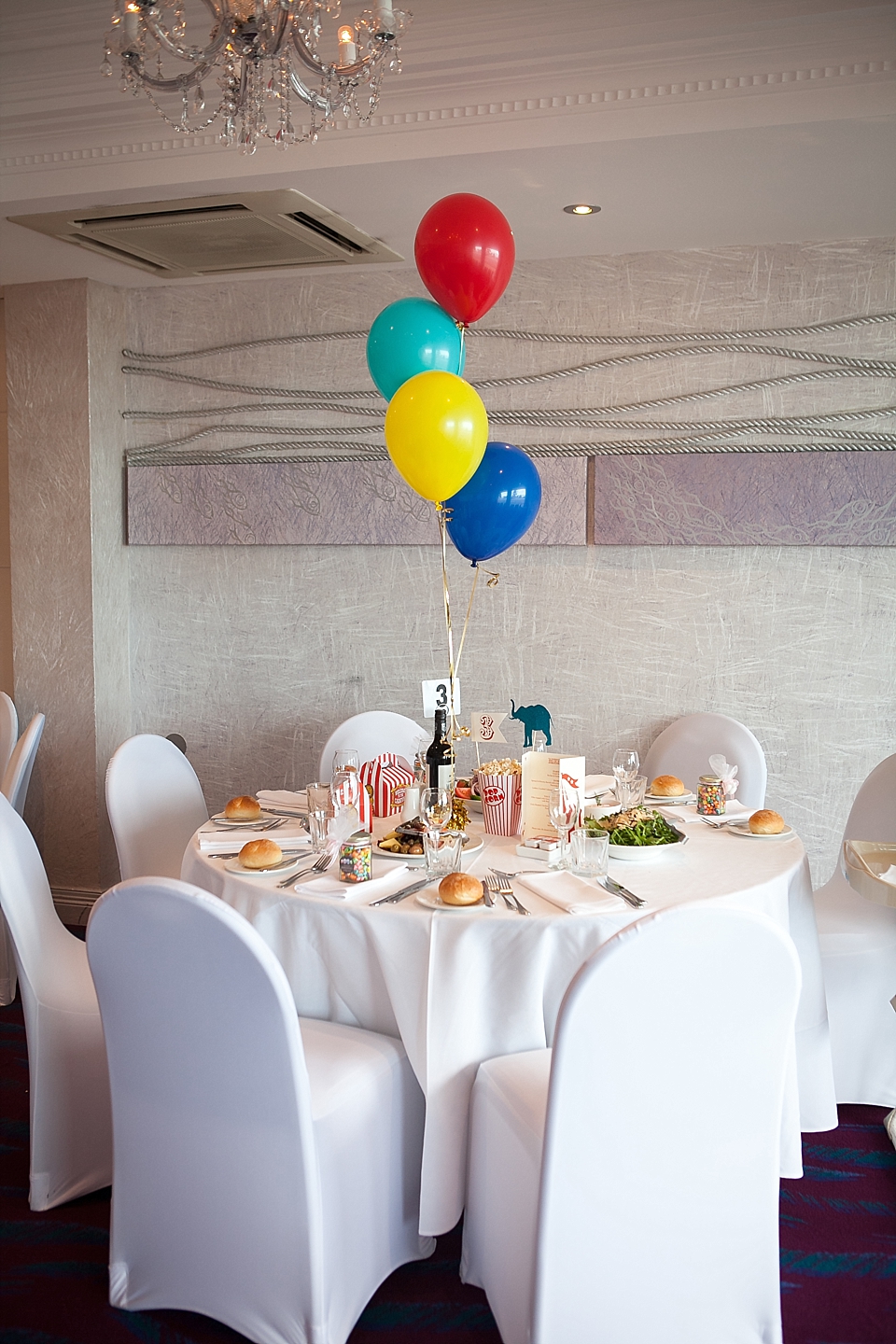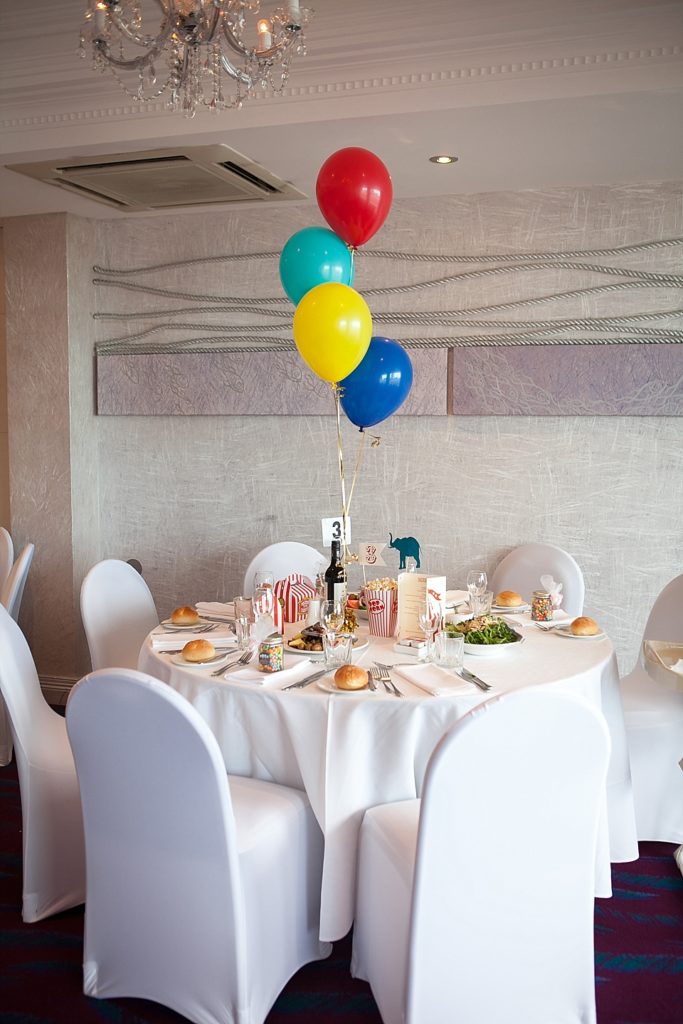 The event's main graphic, which also featured as seals for the envelopes, was a circus-themed letter 'K' surrounded by stars.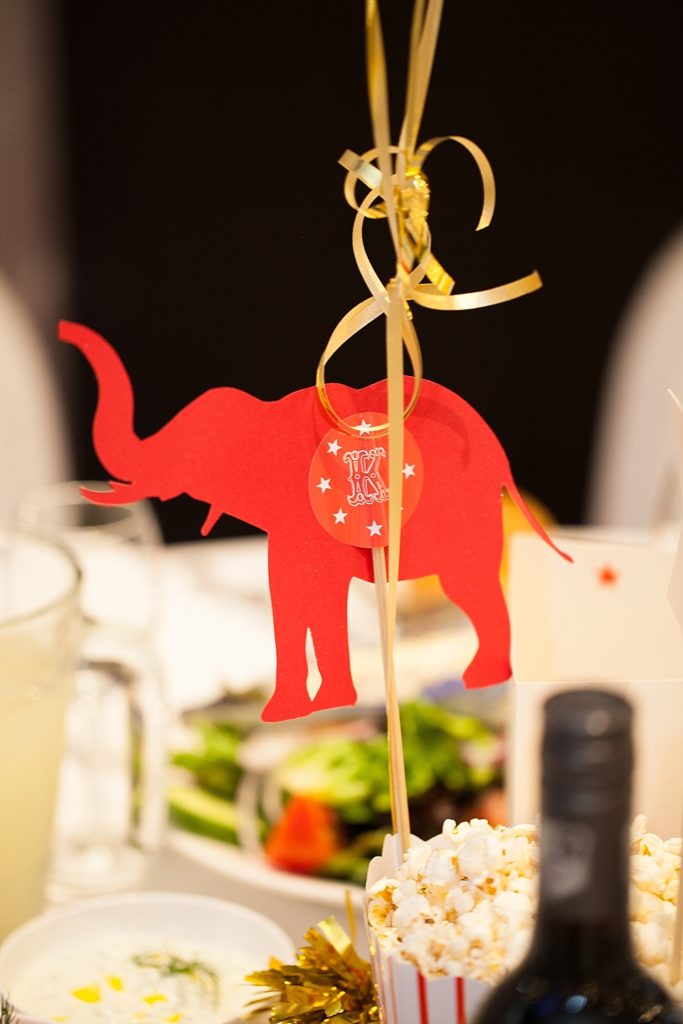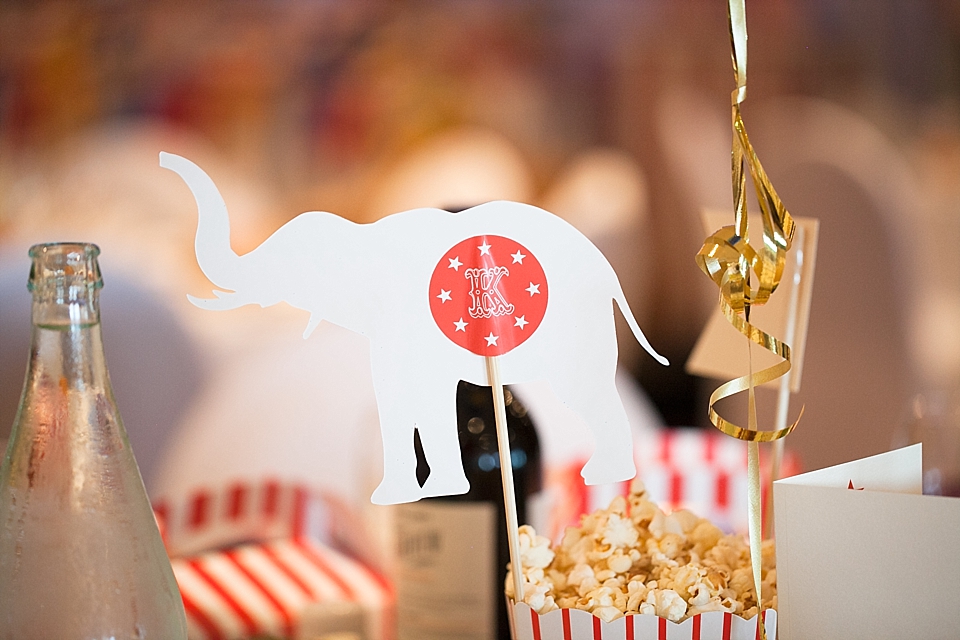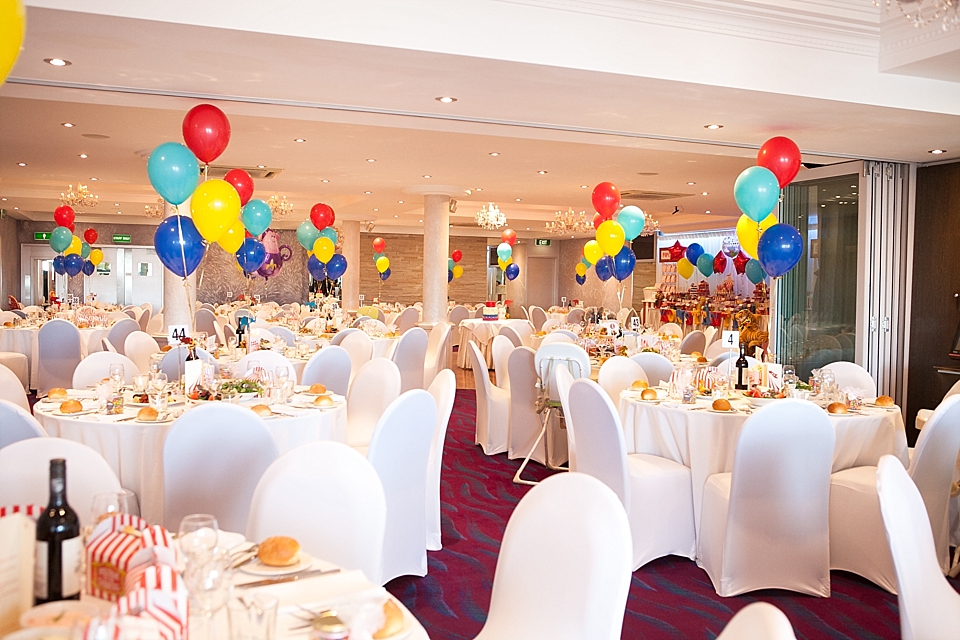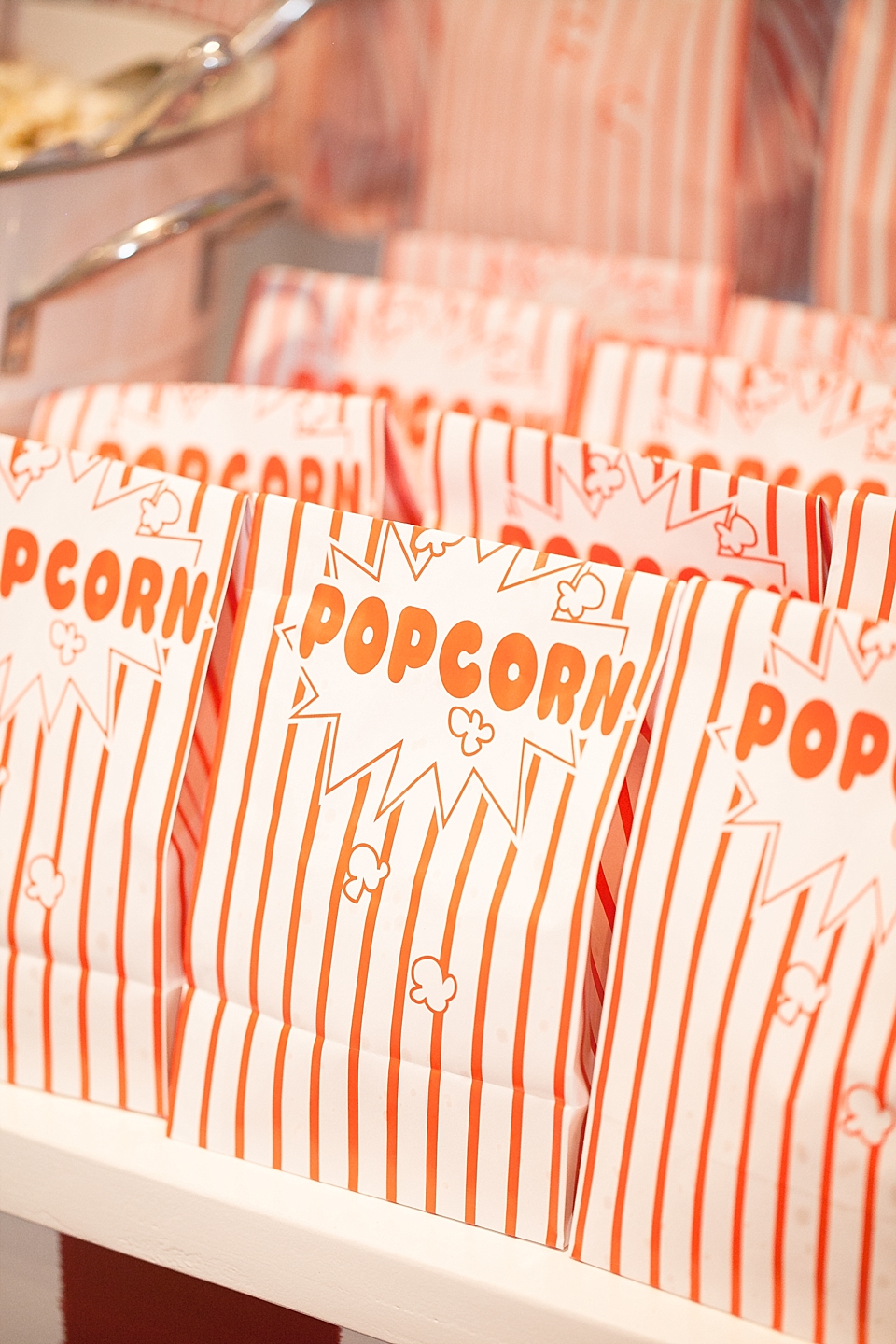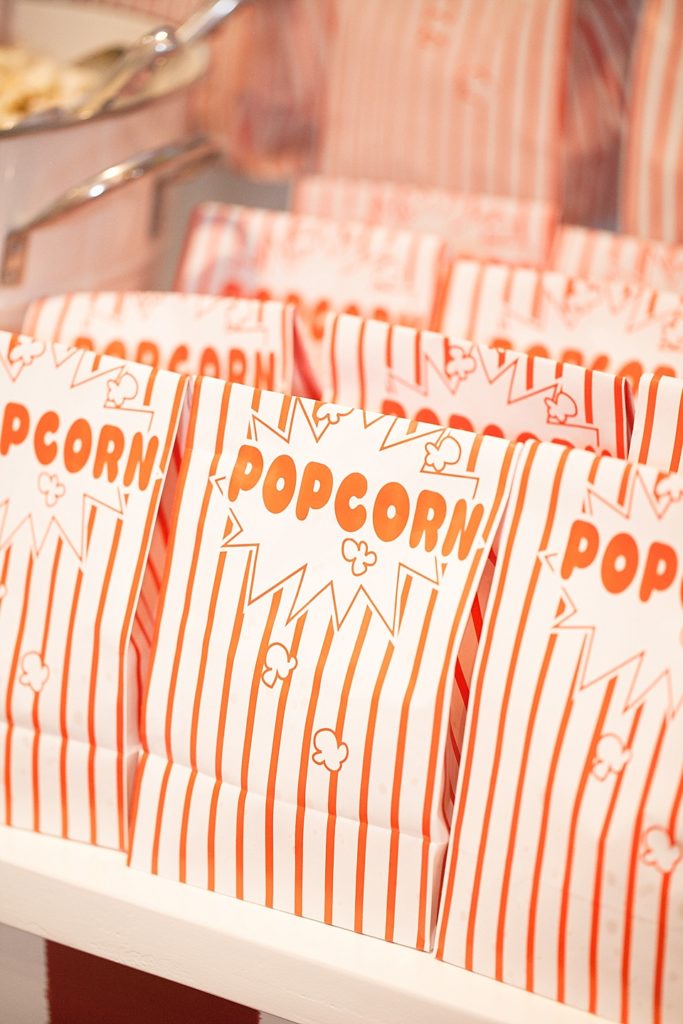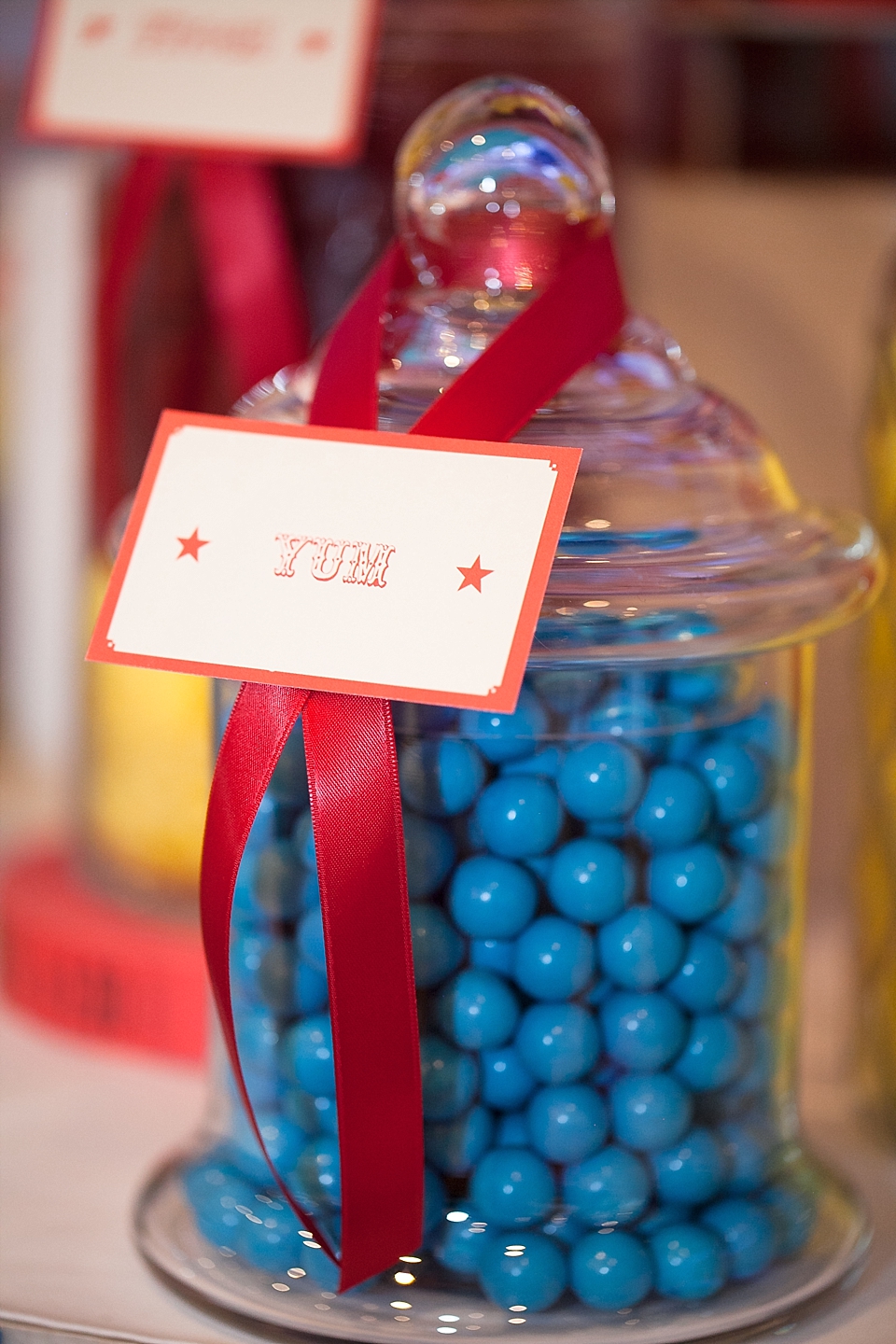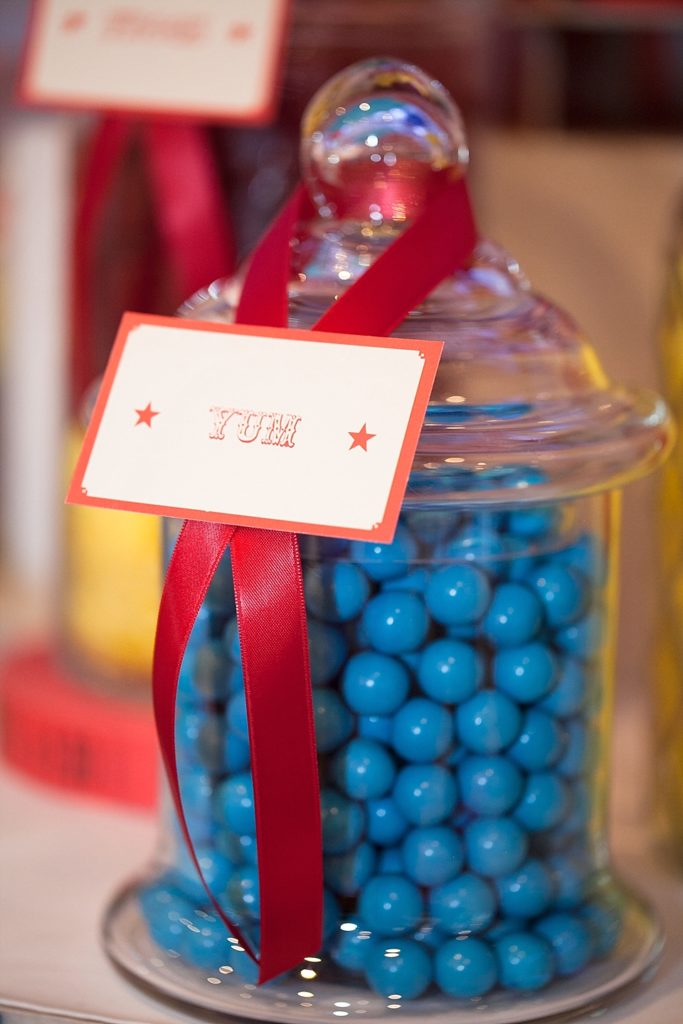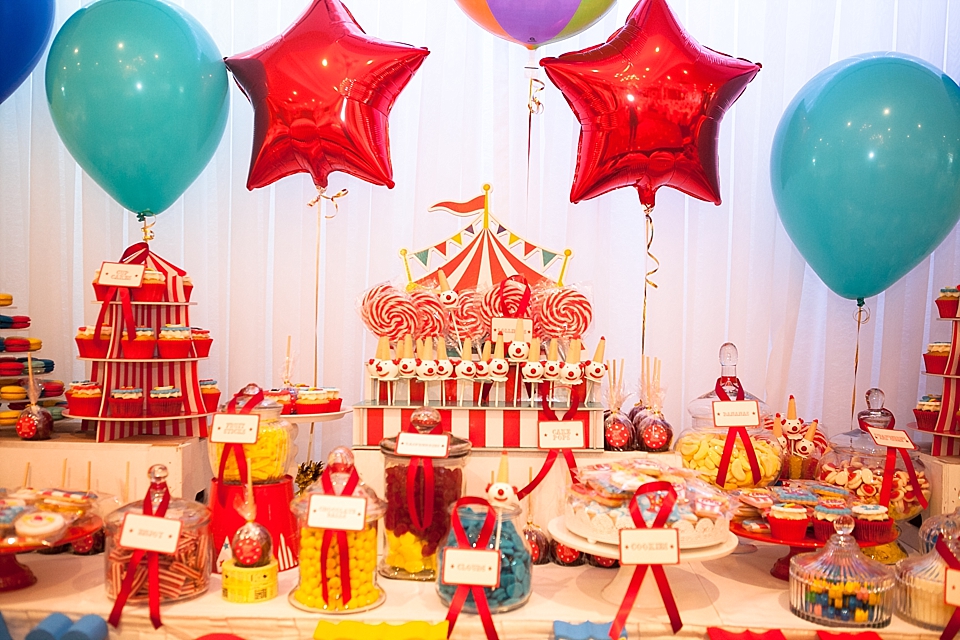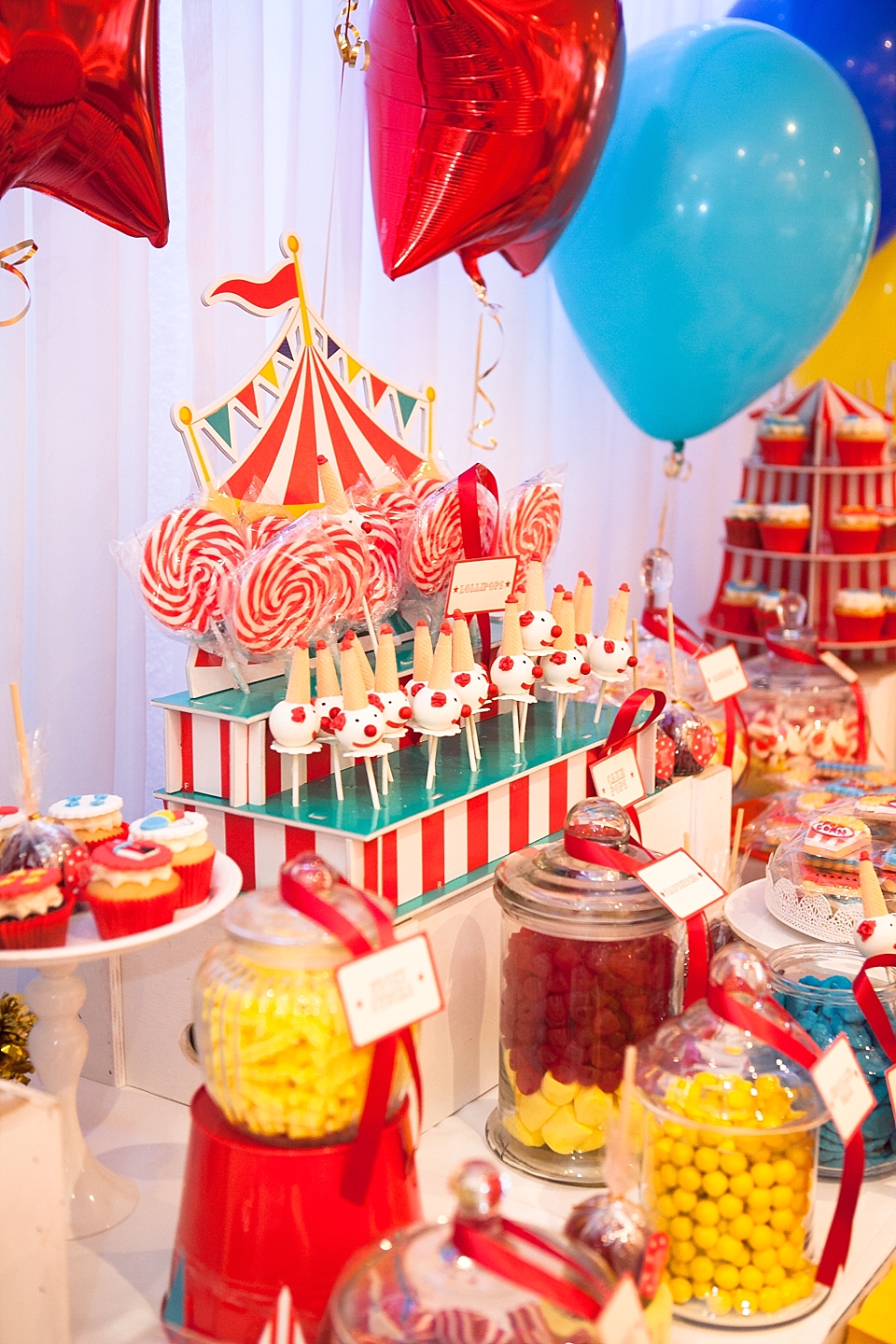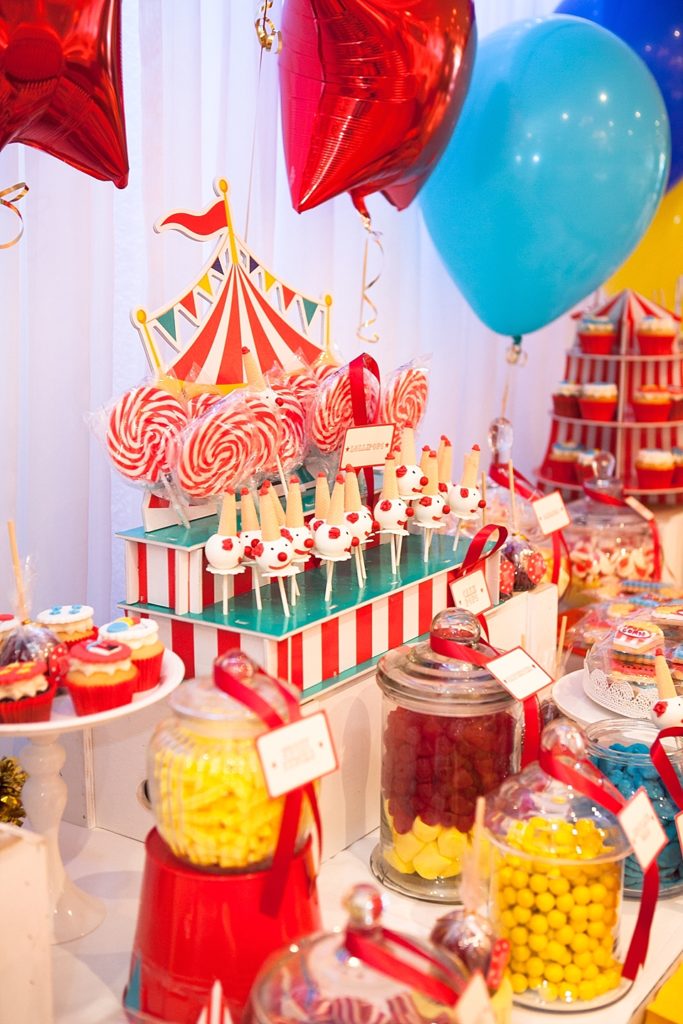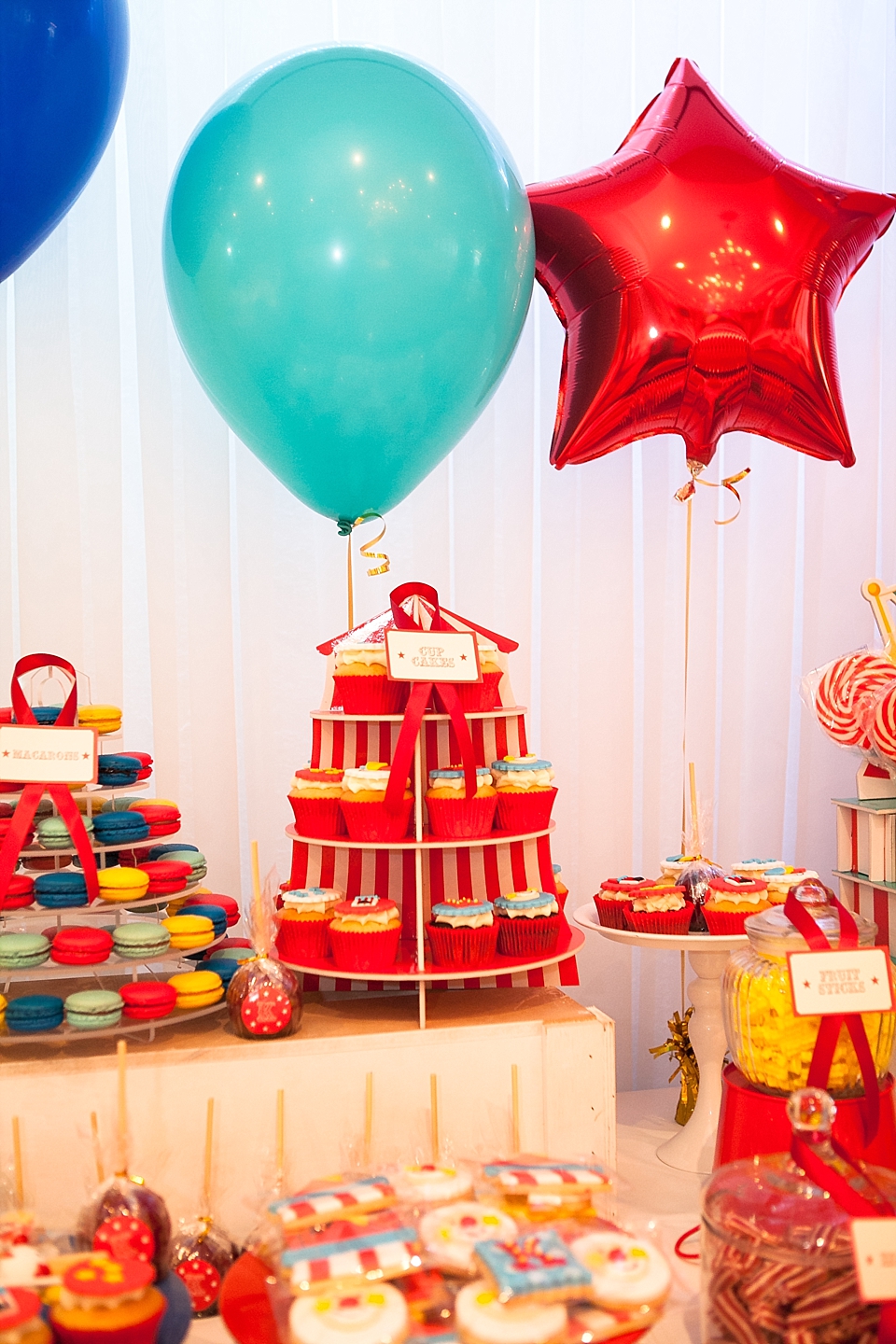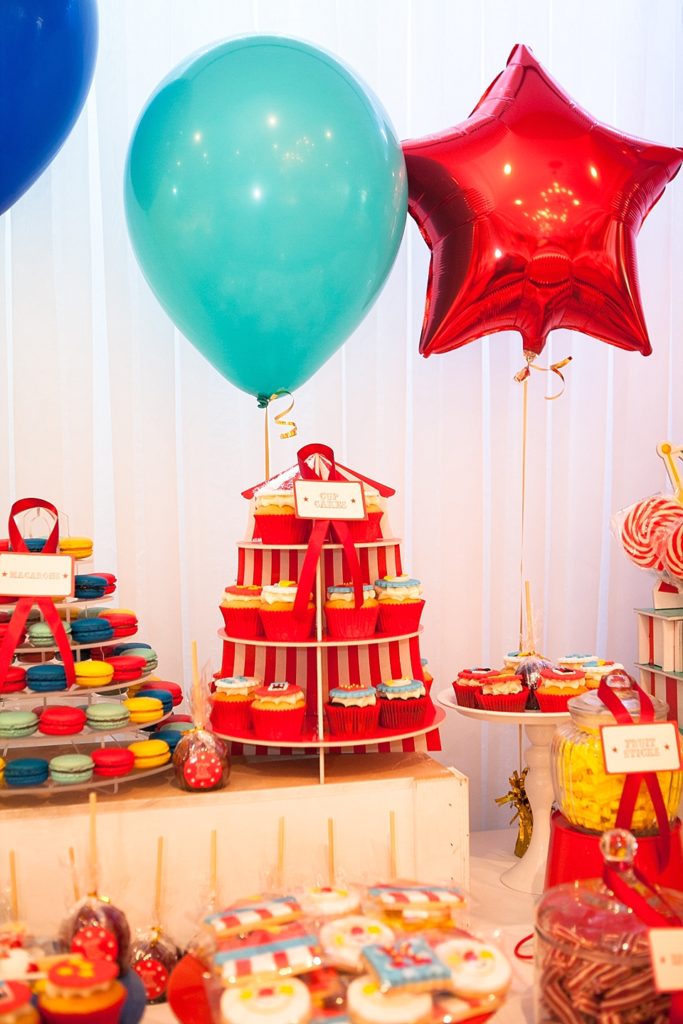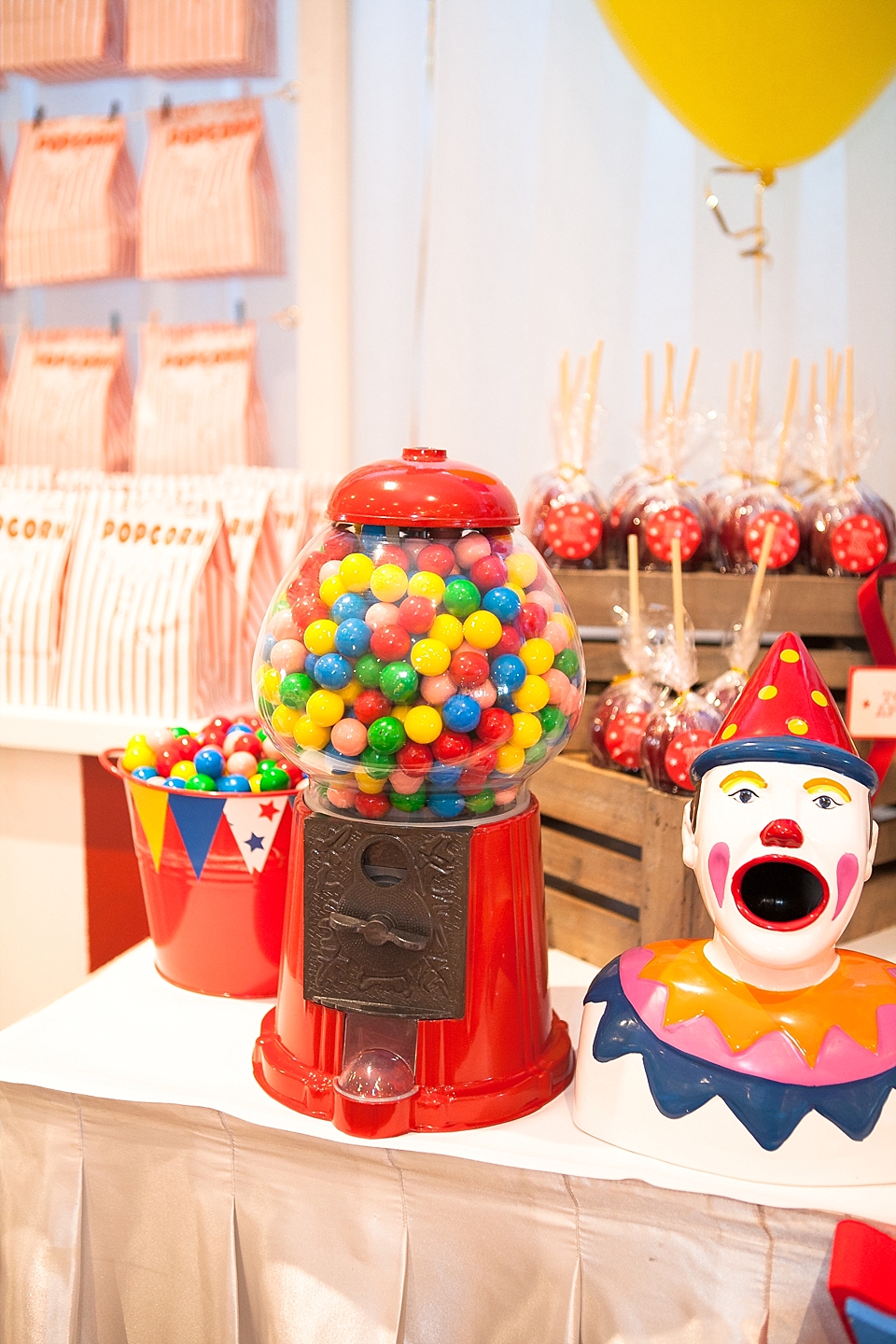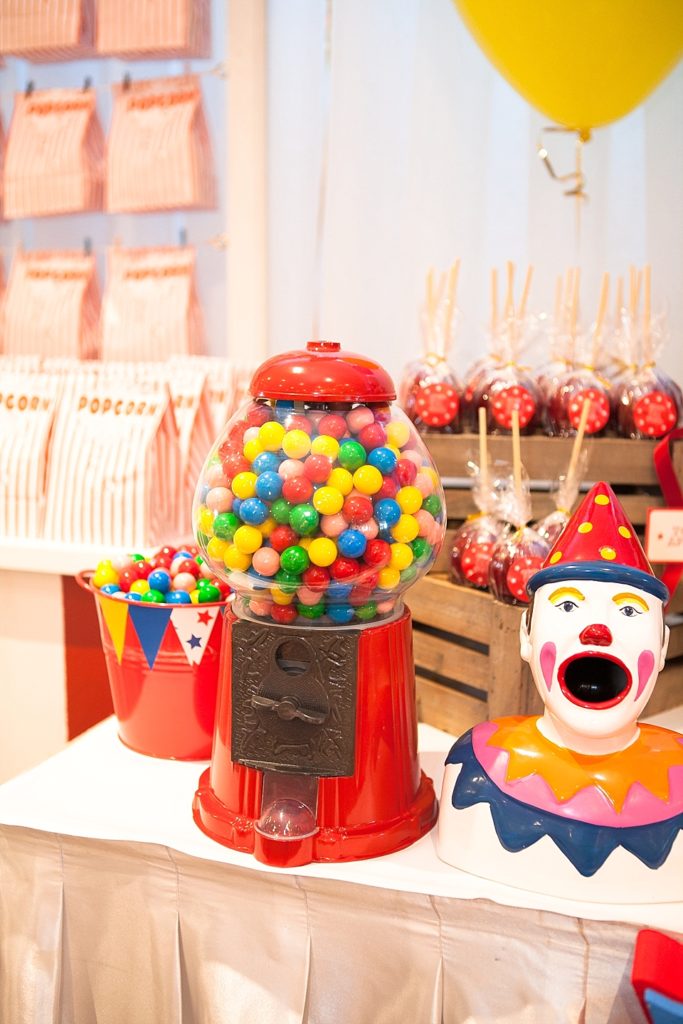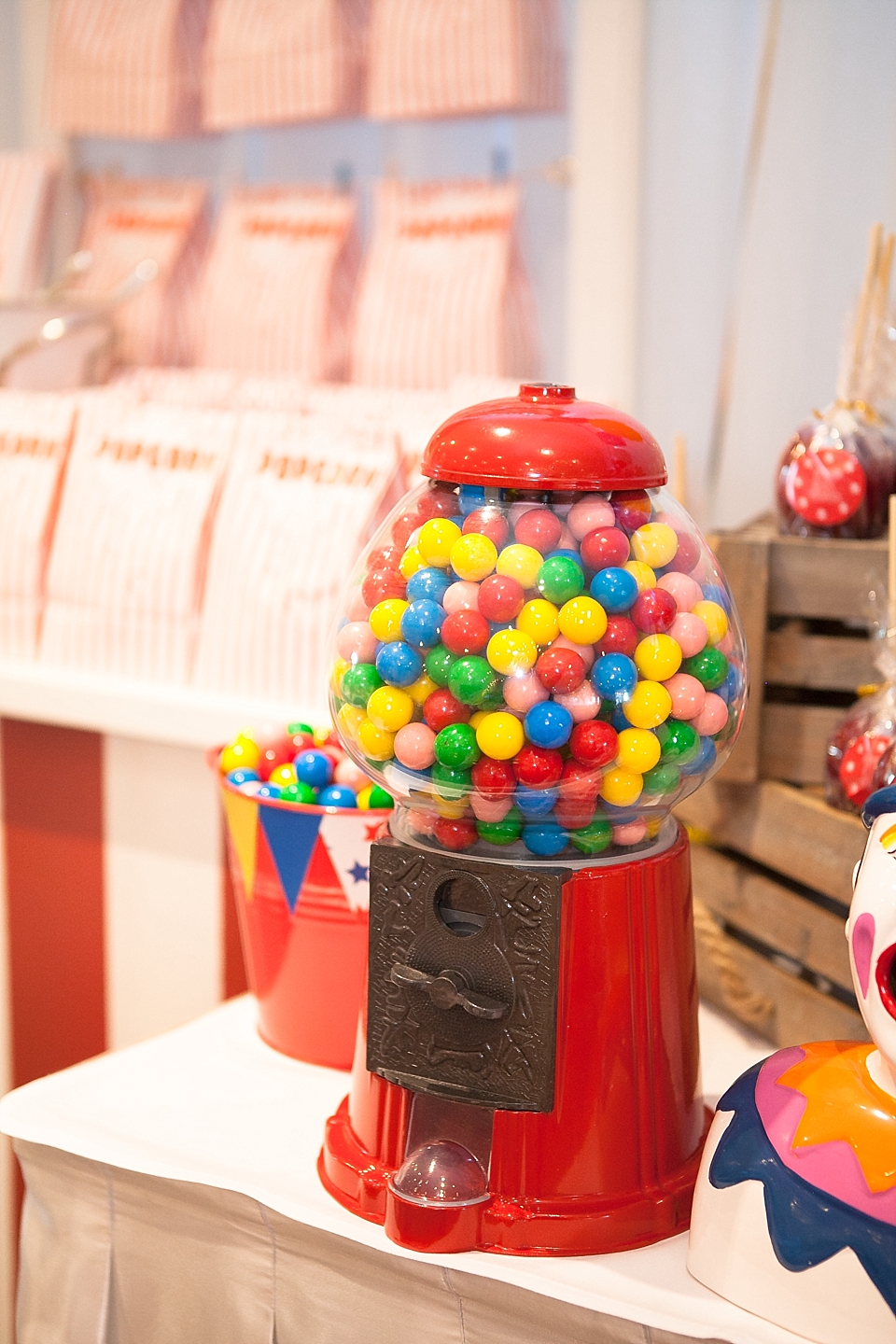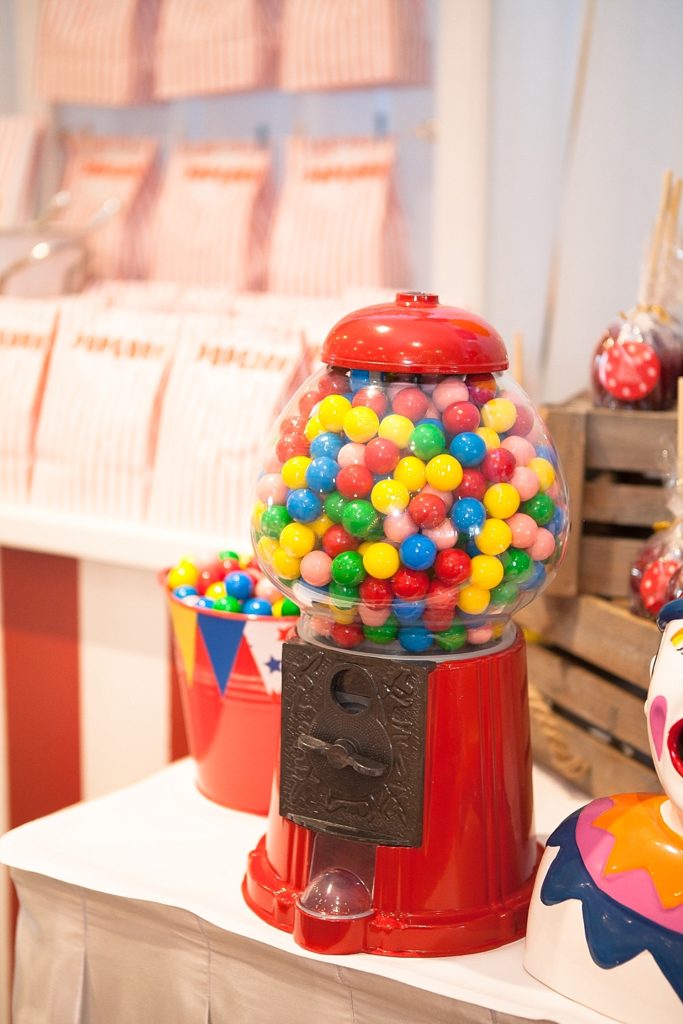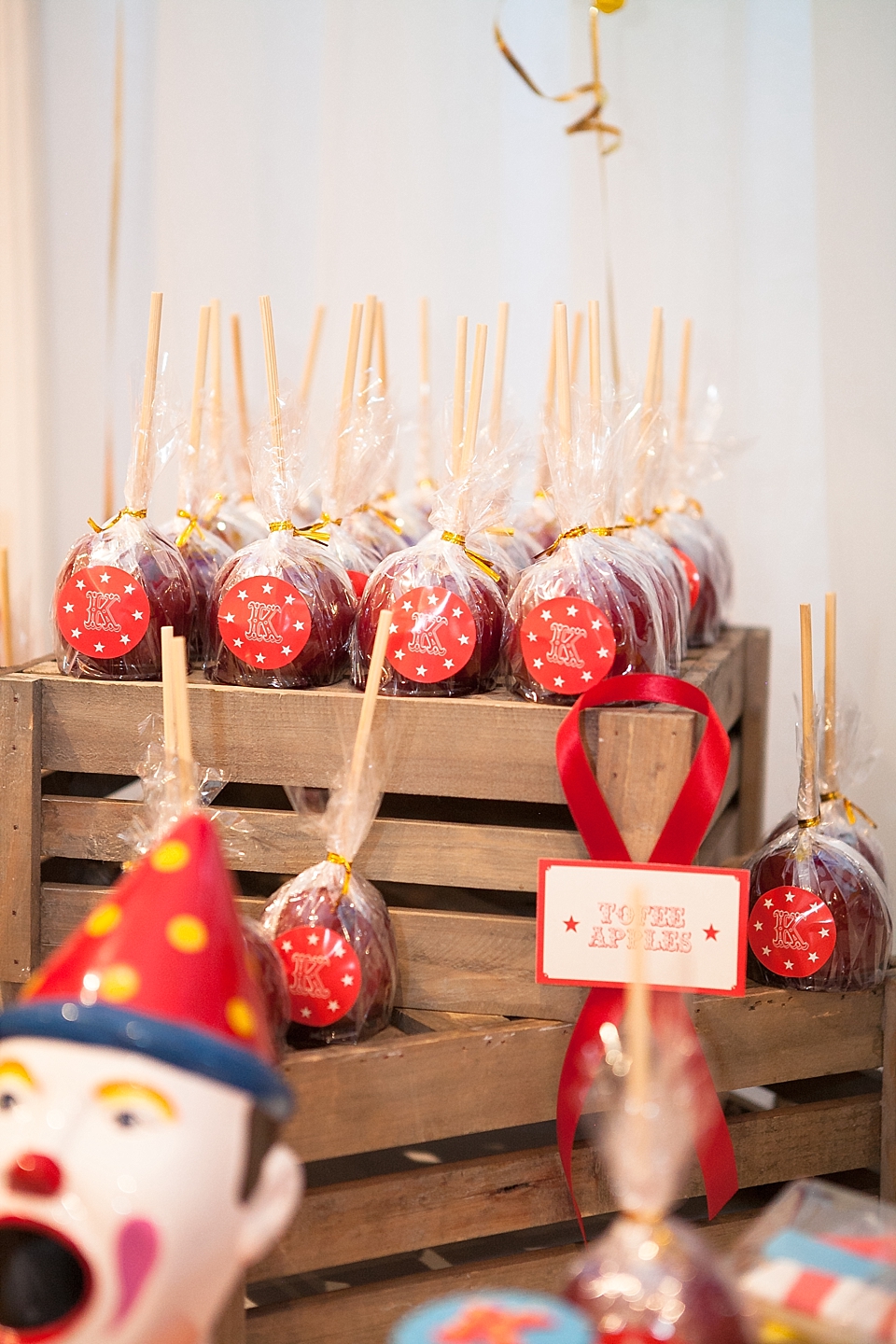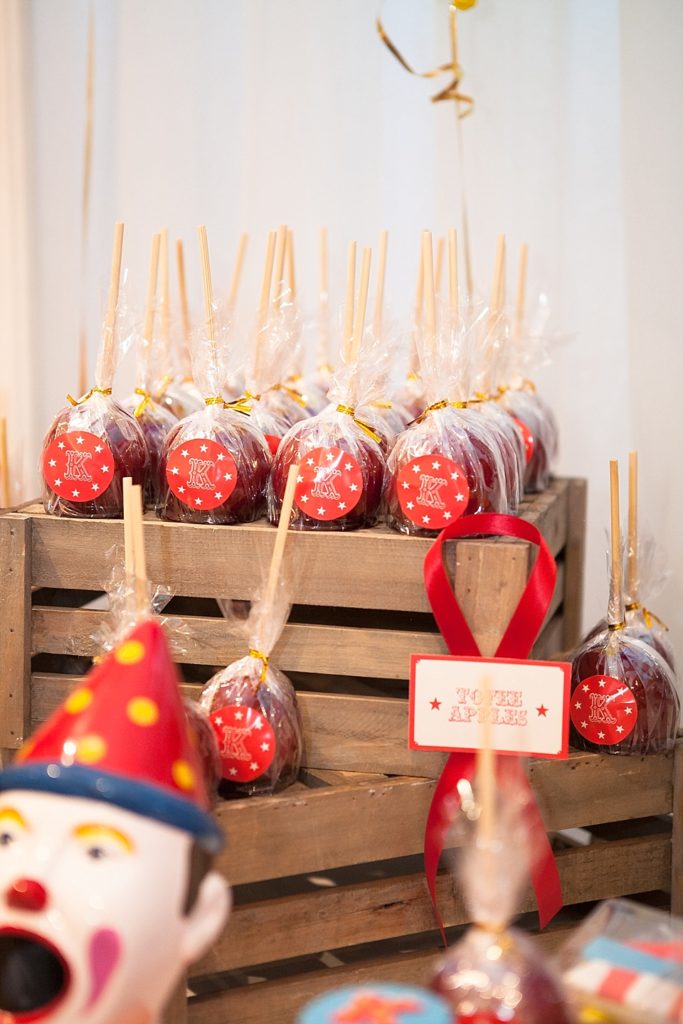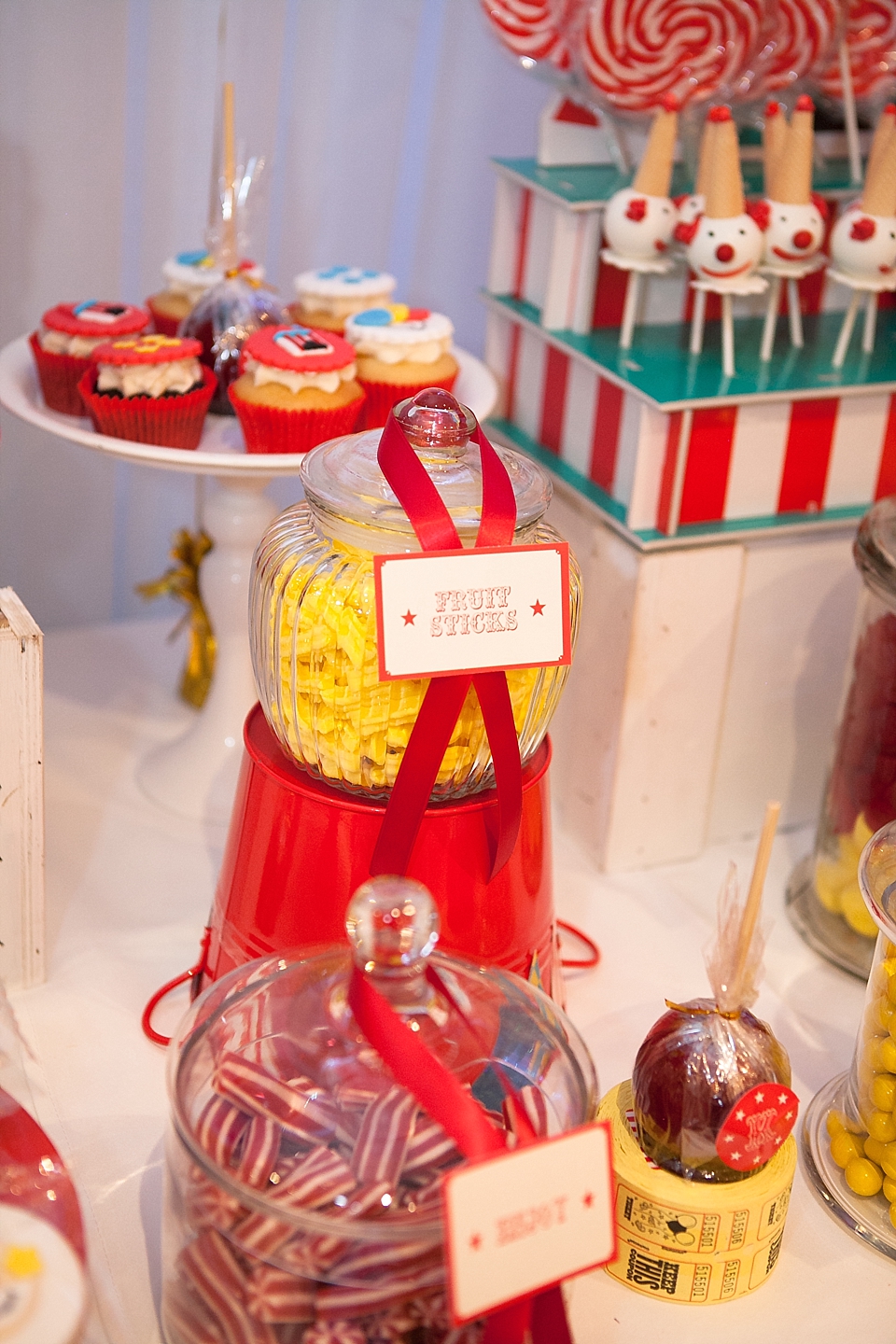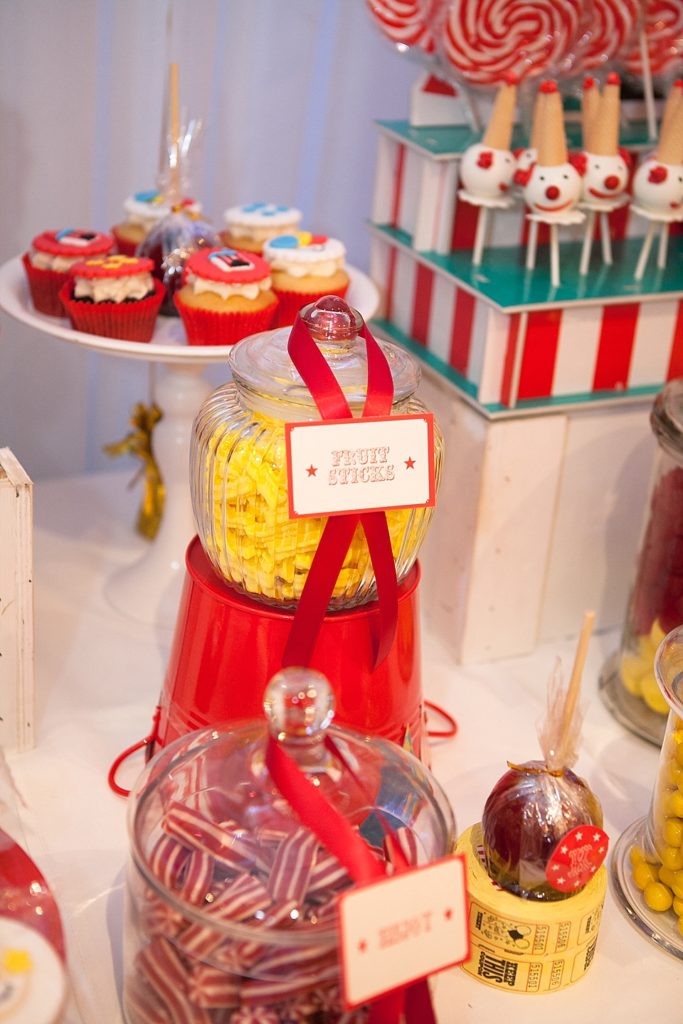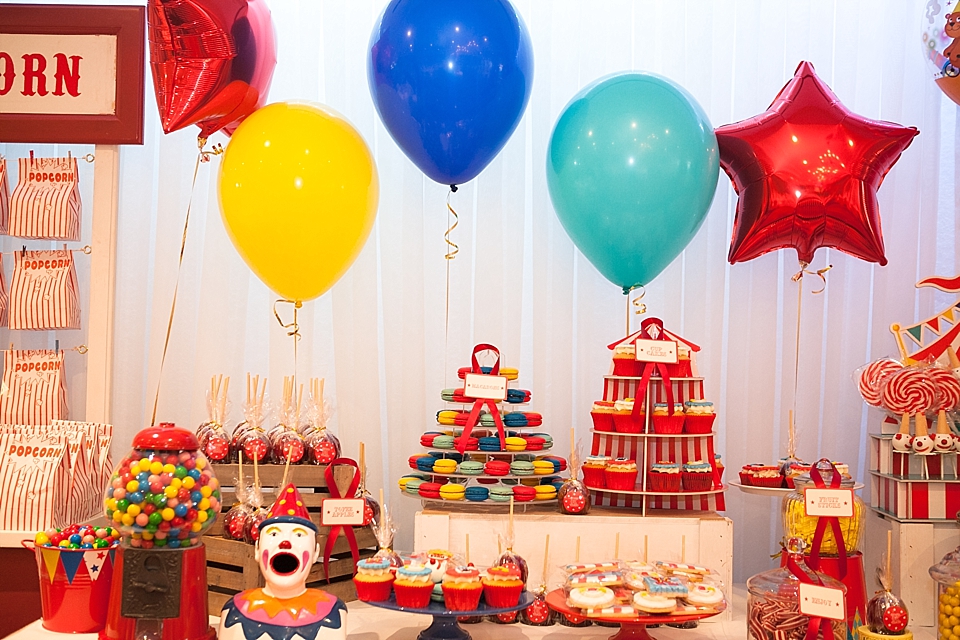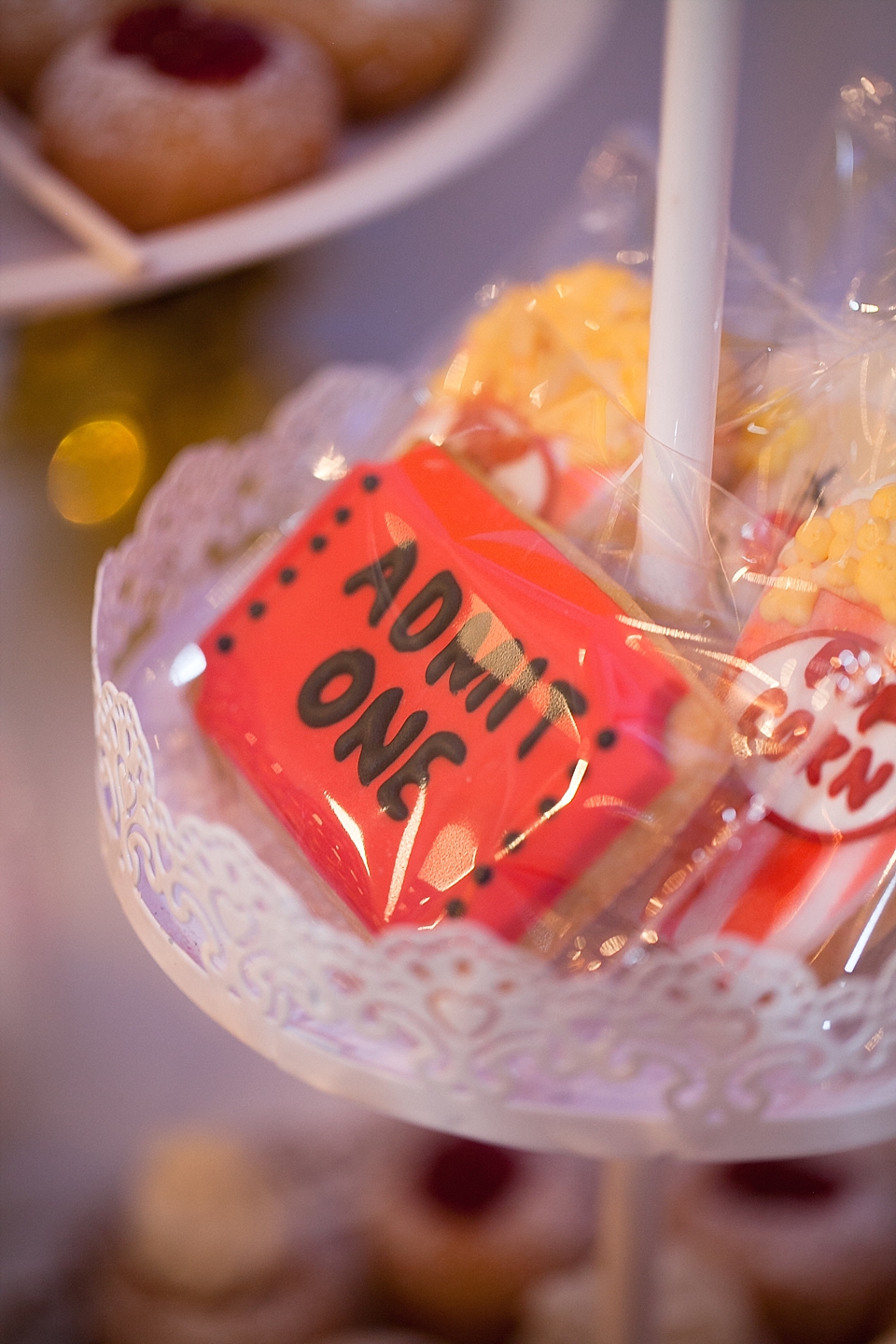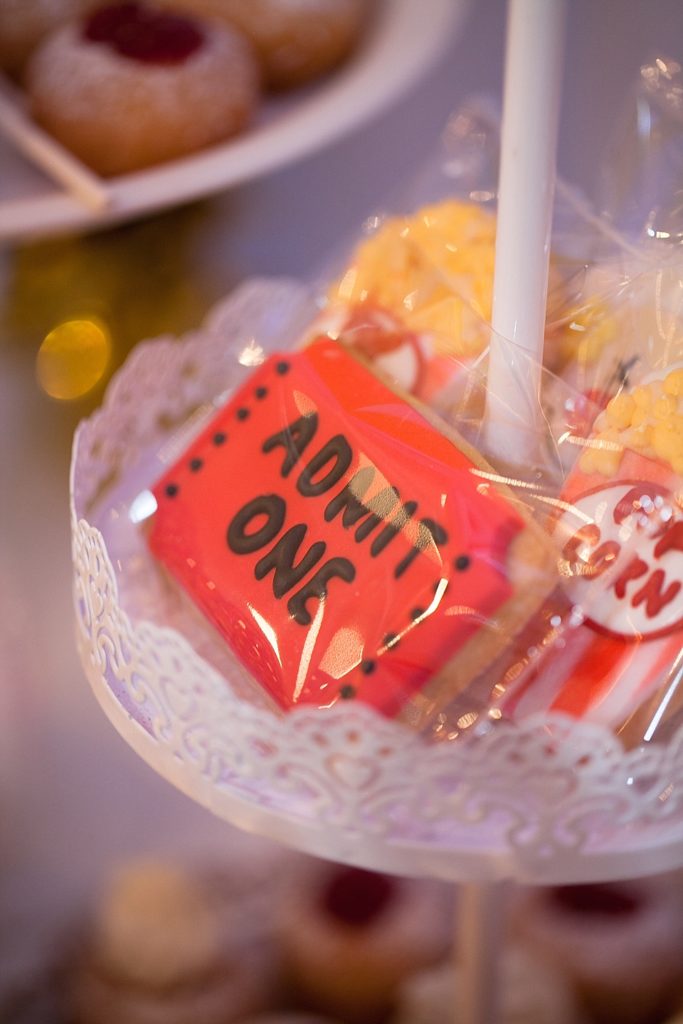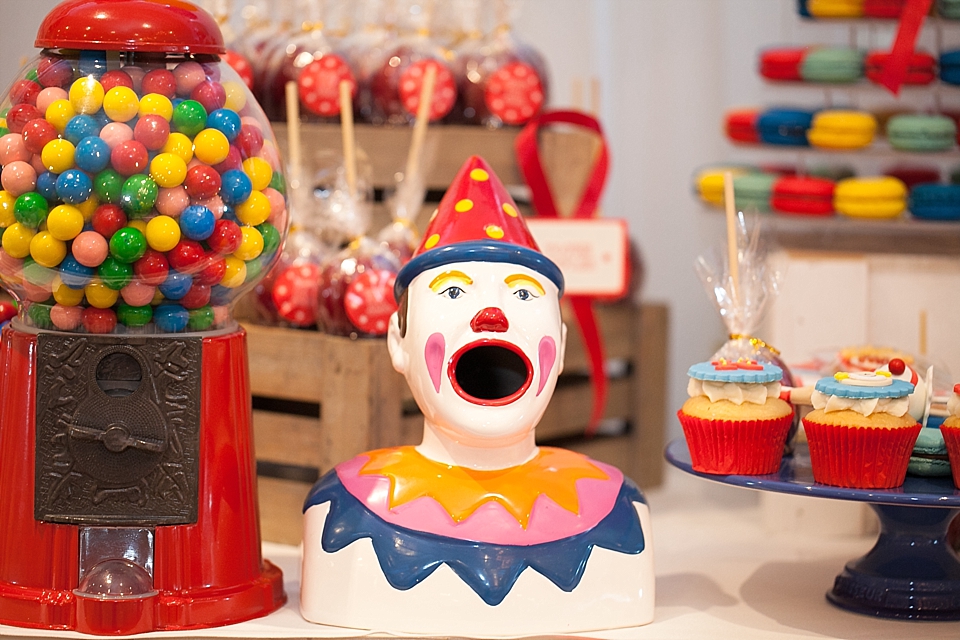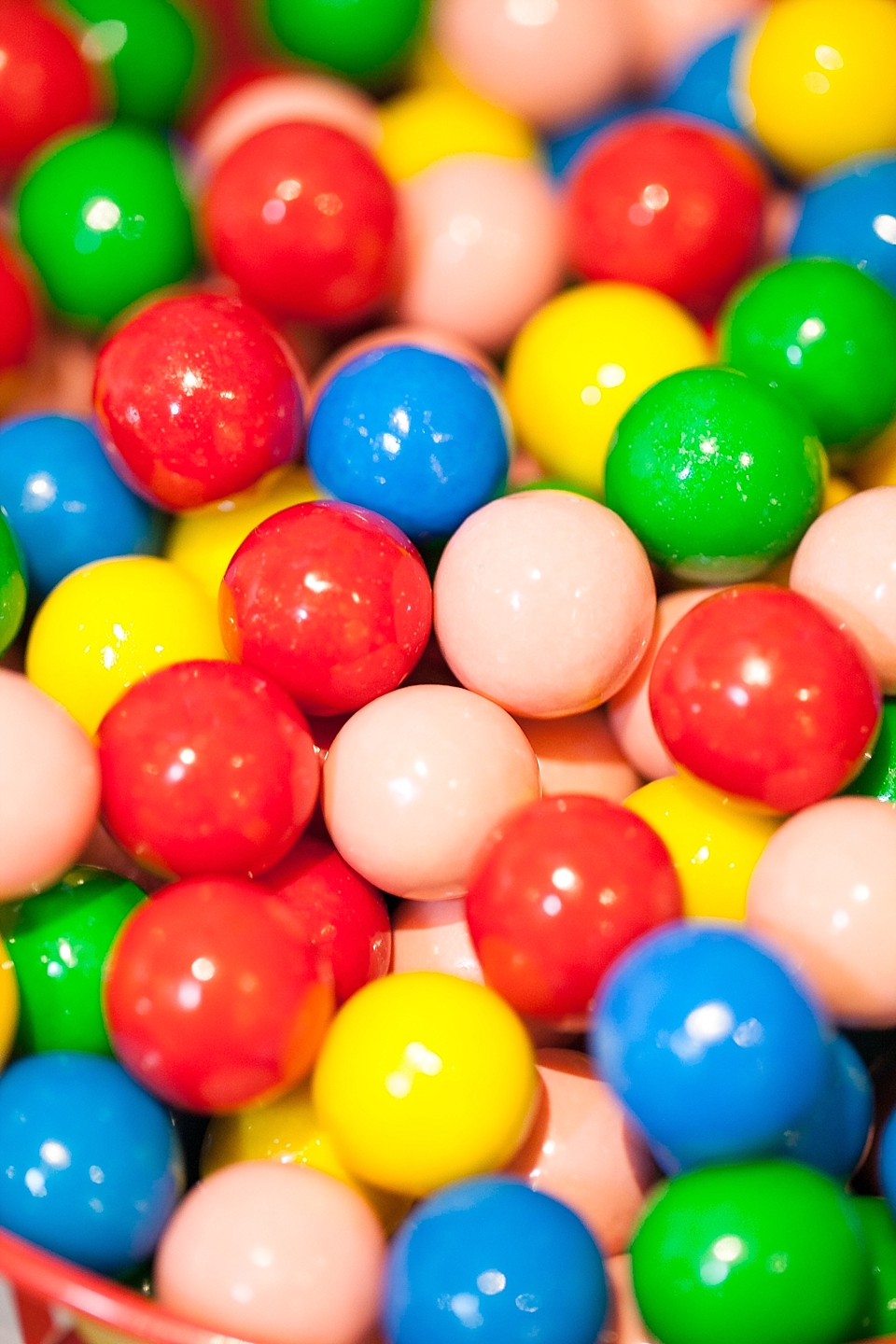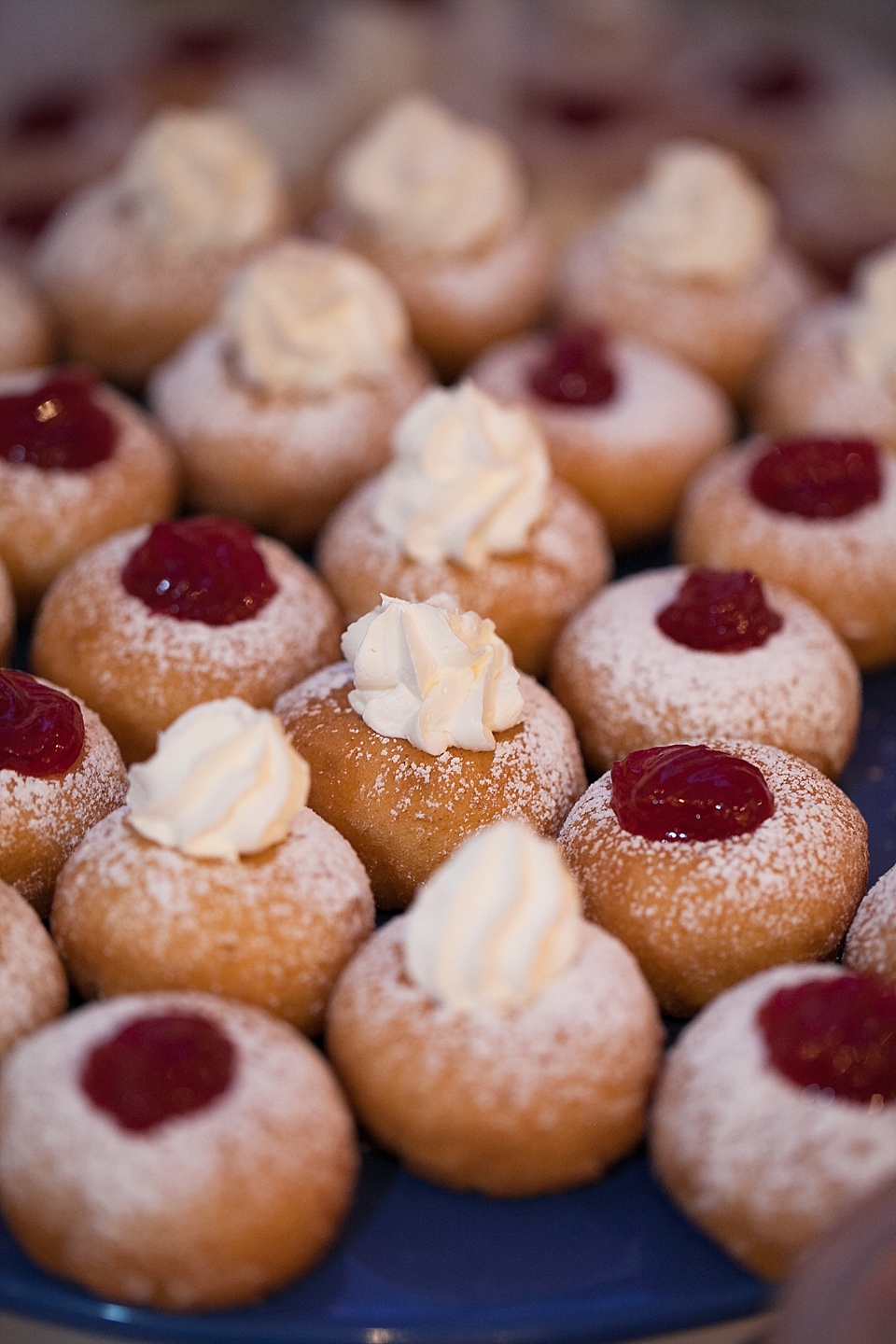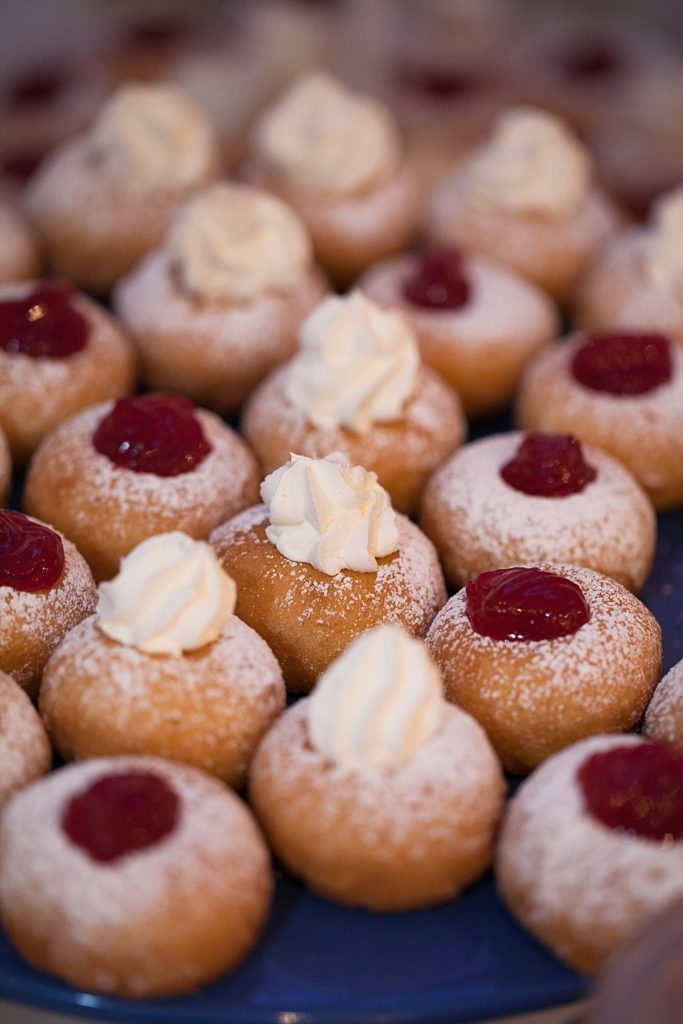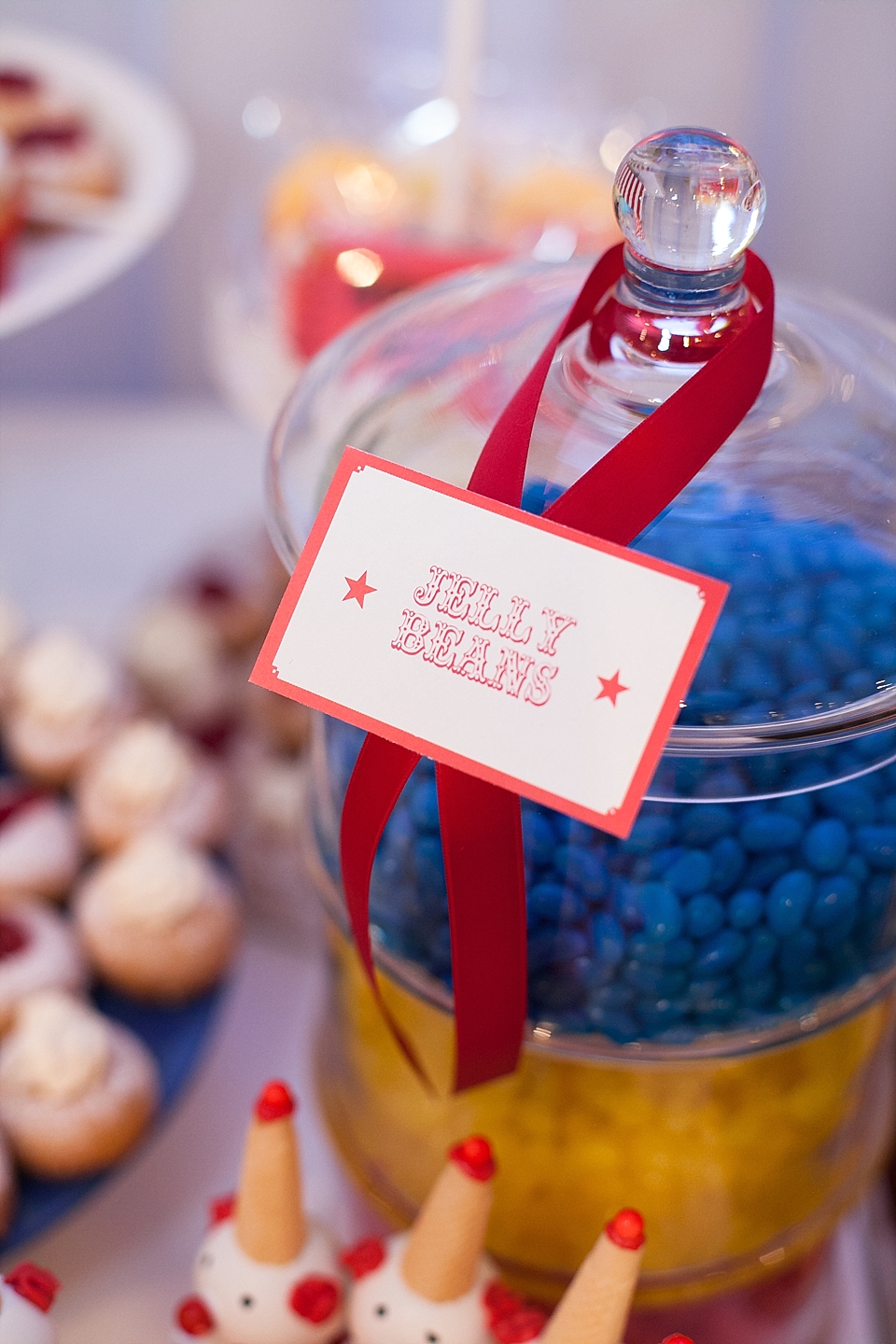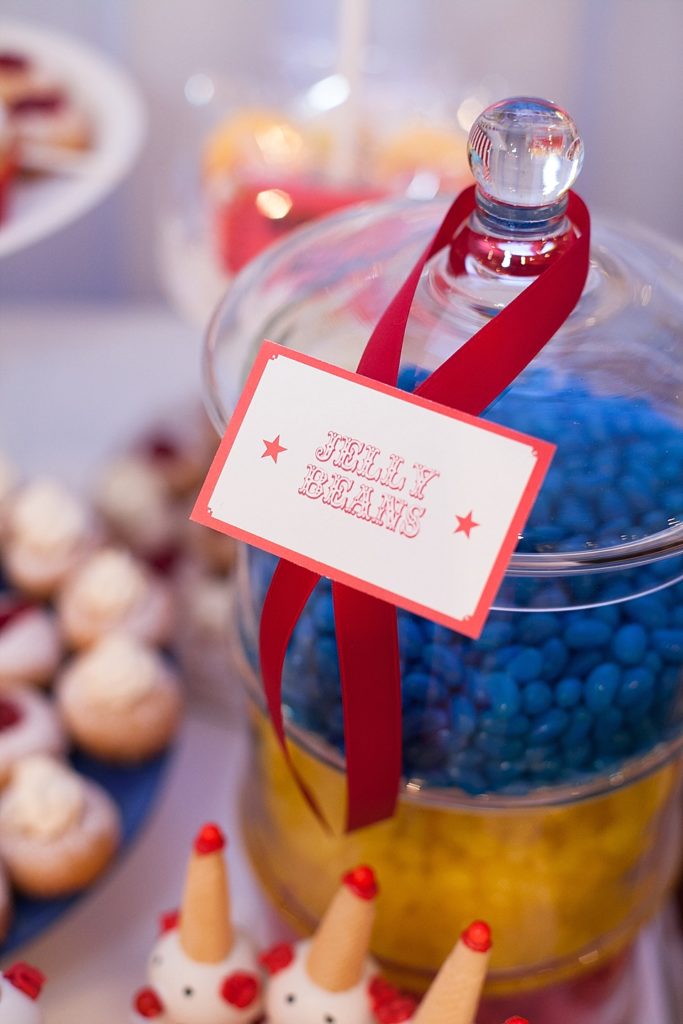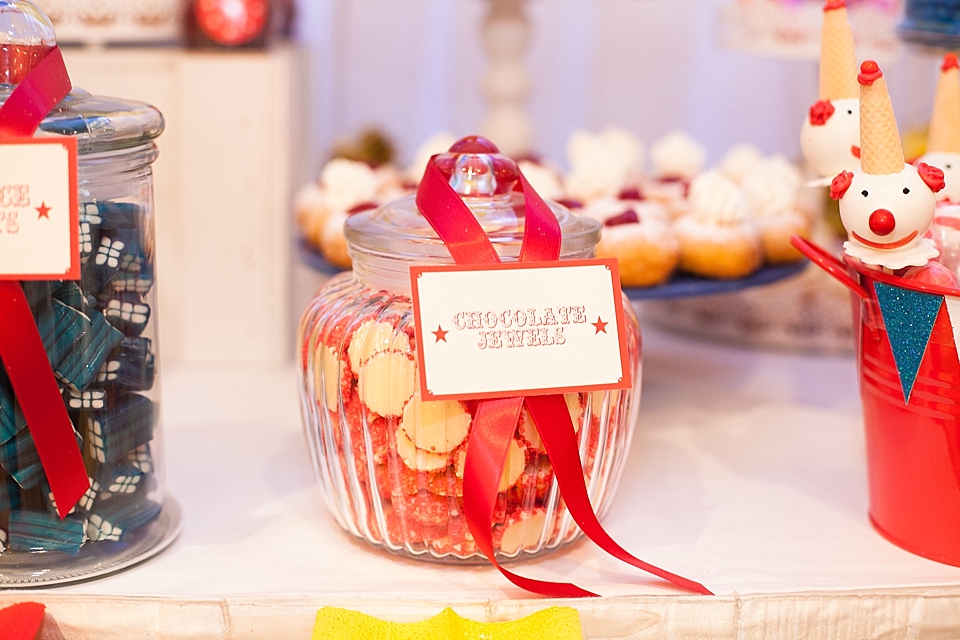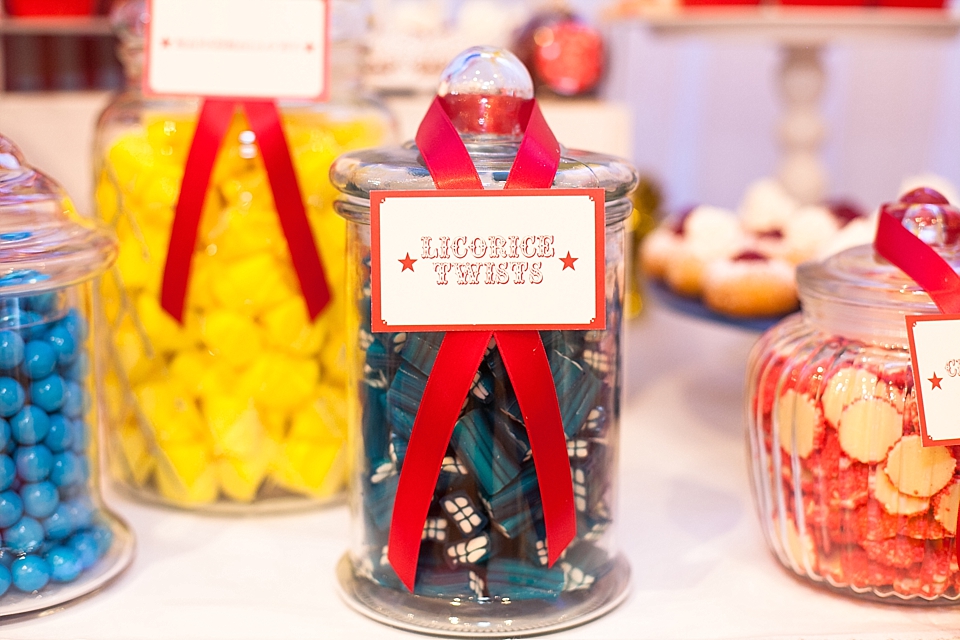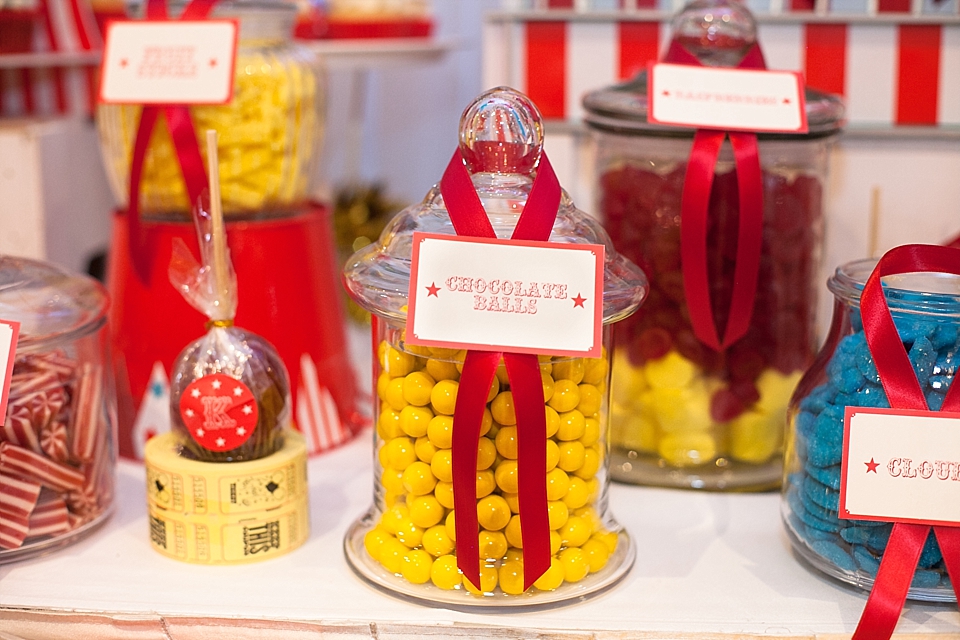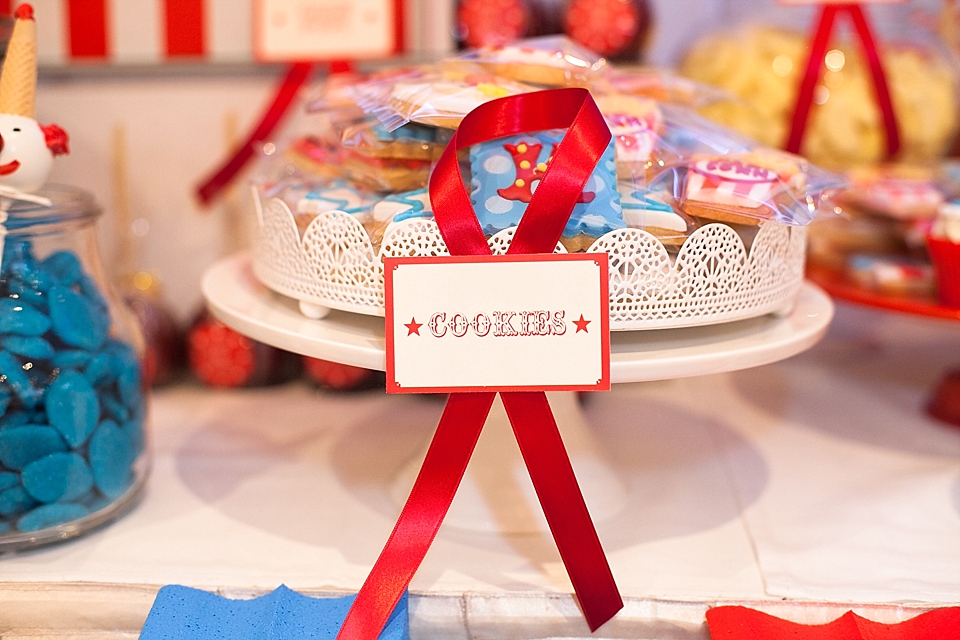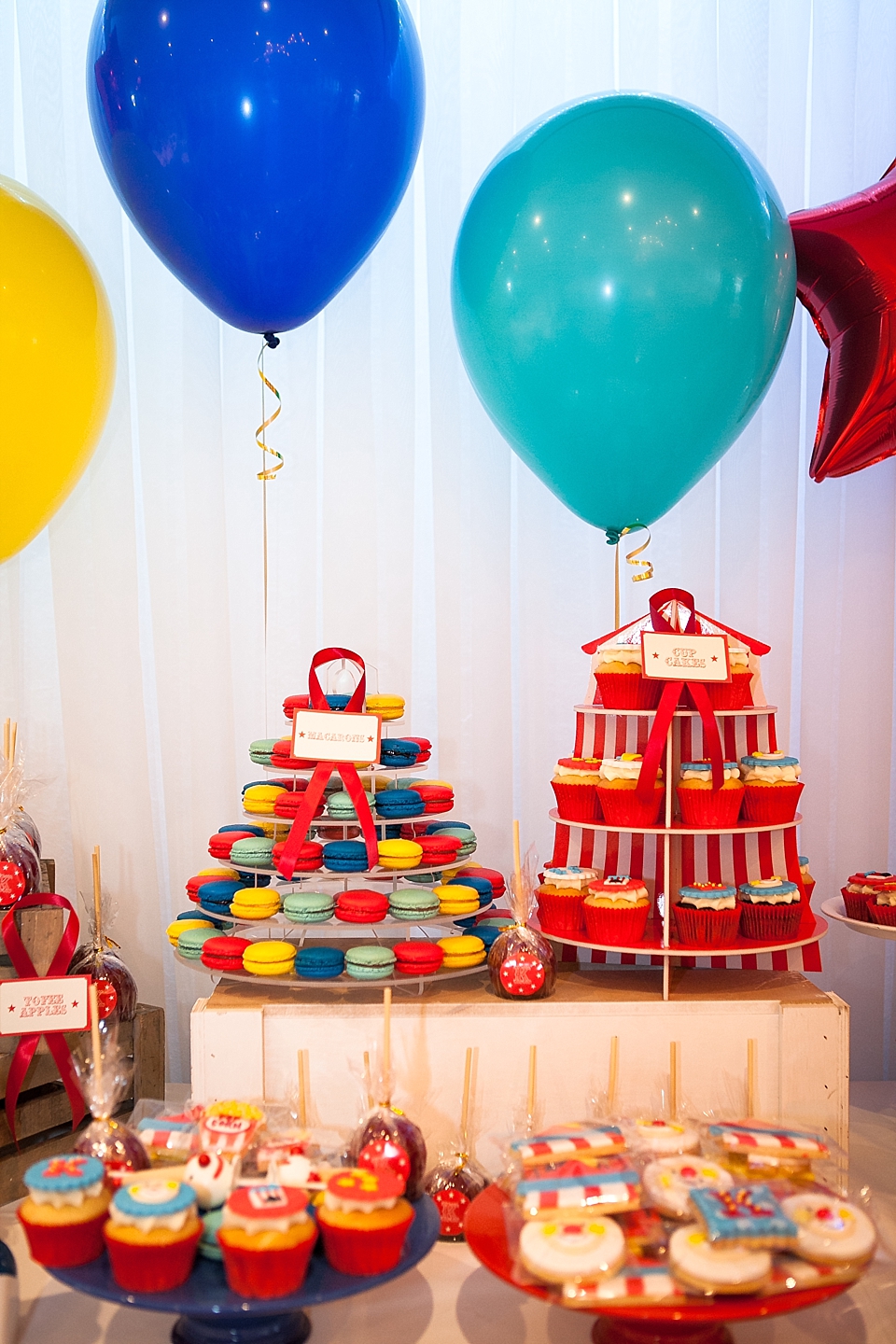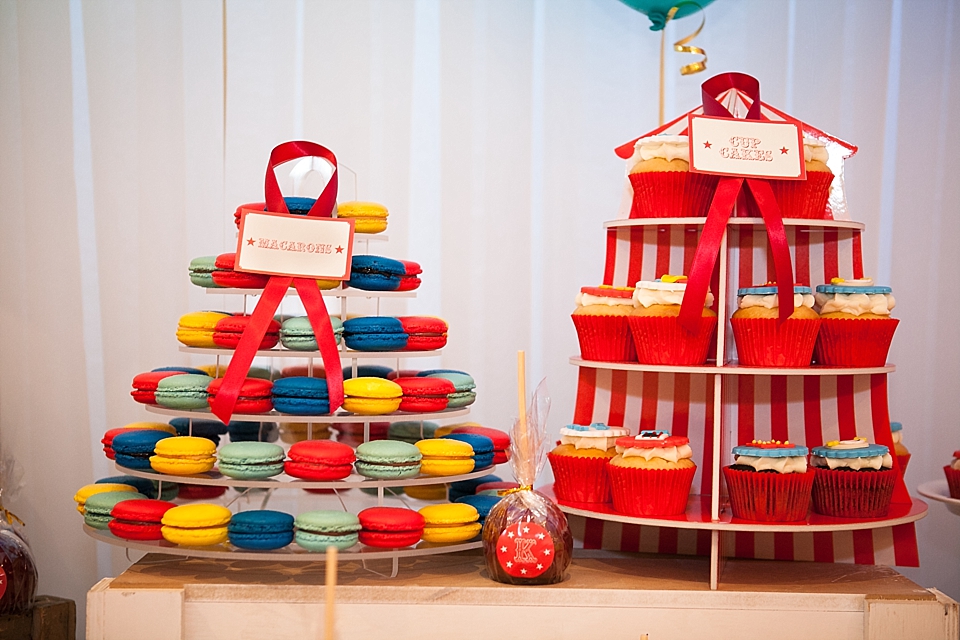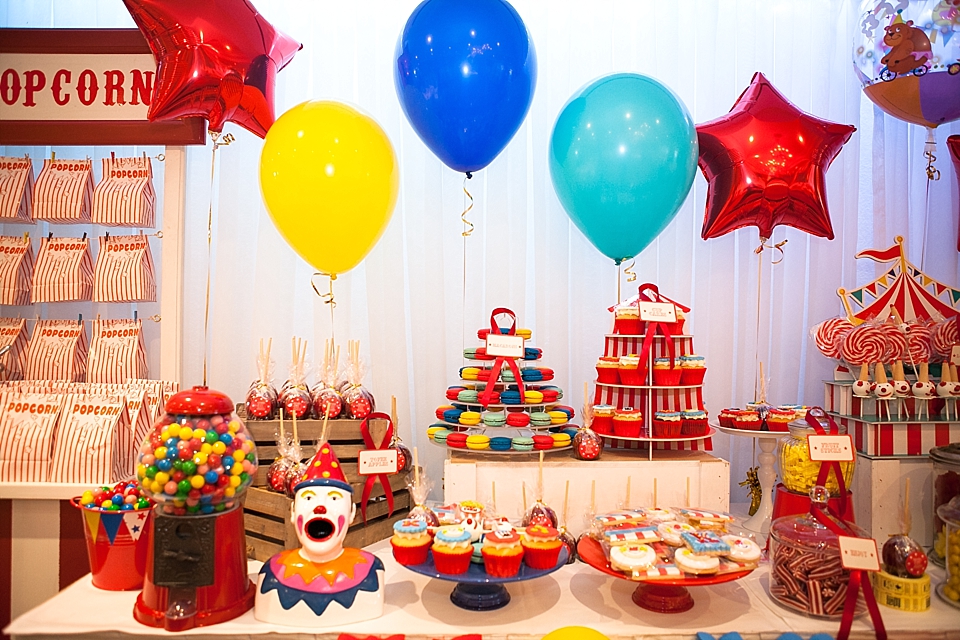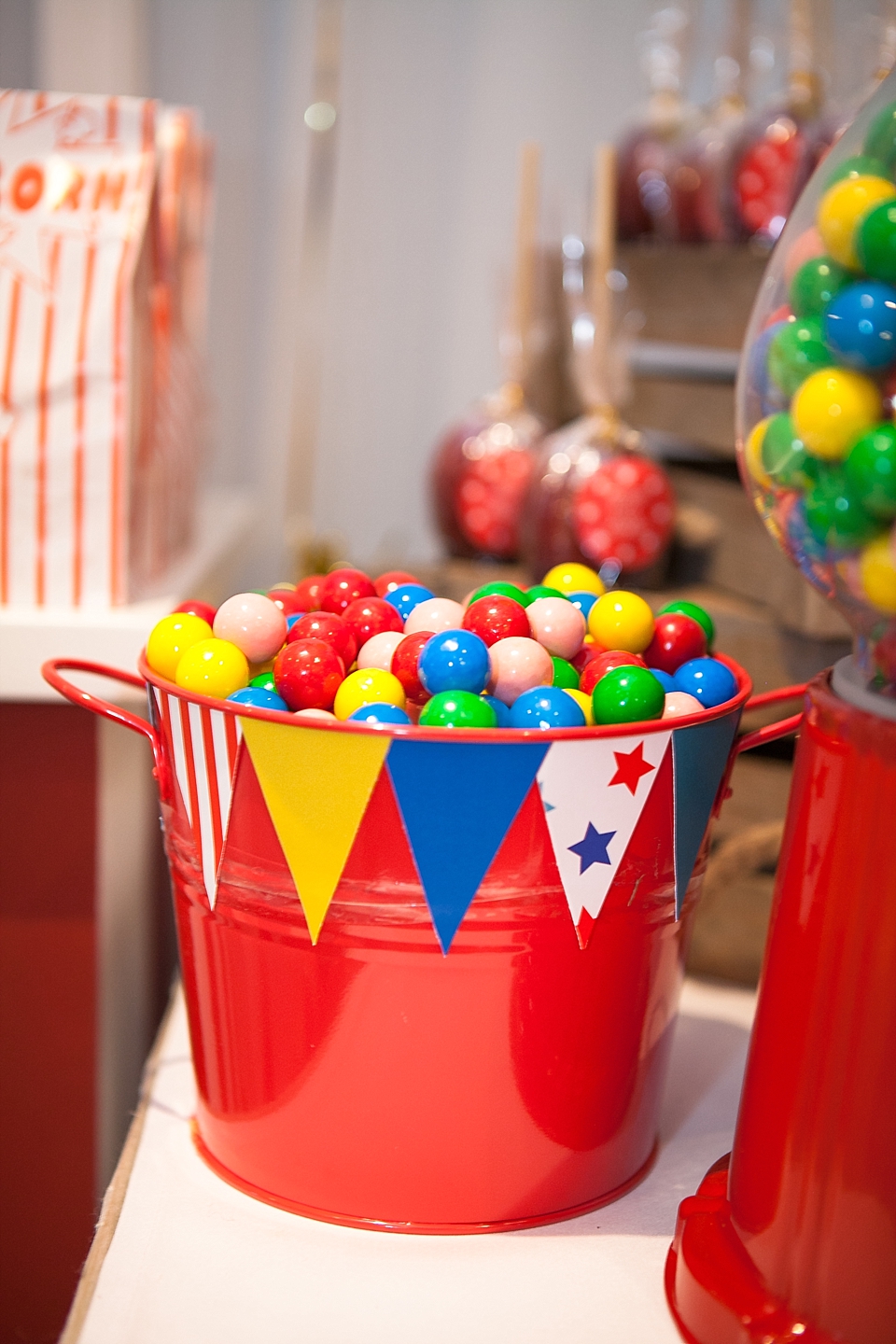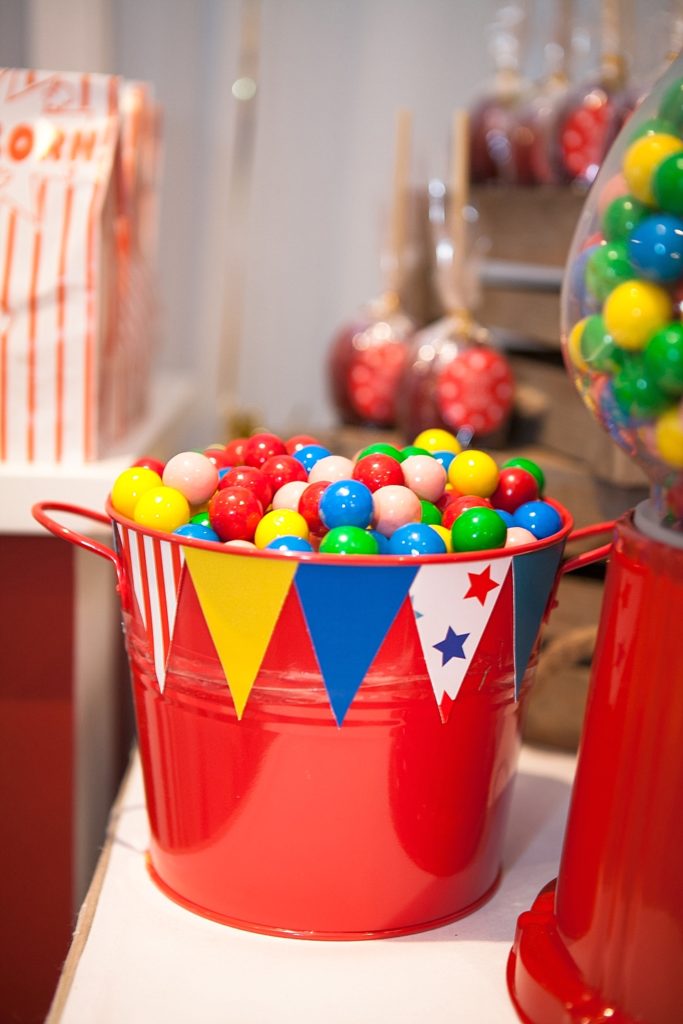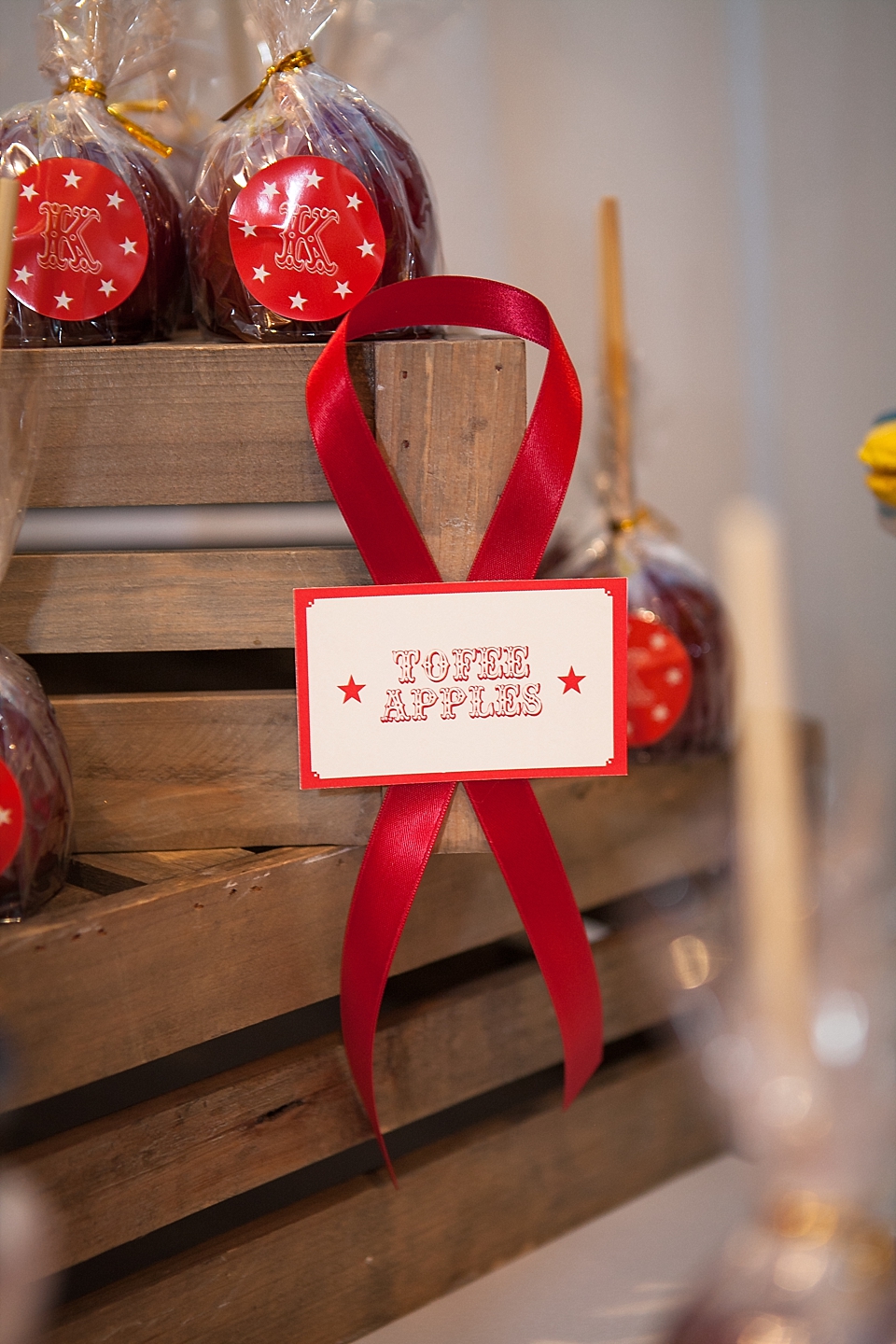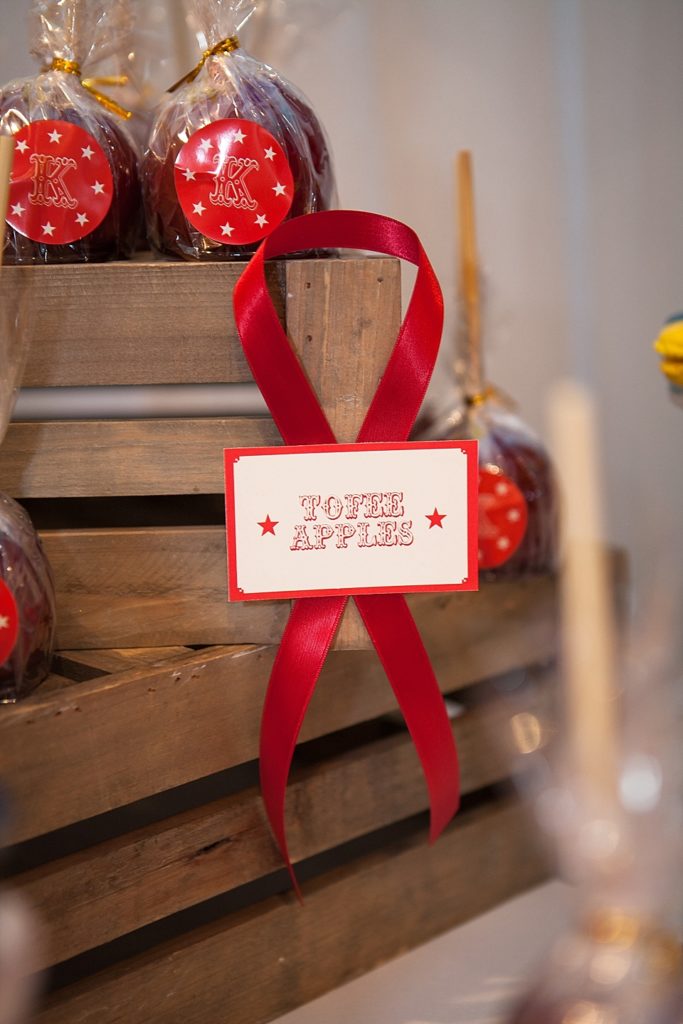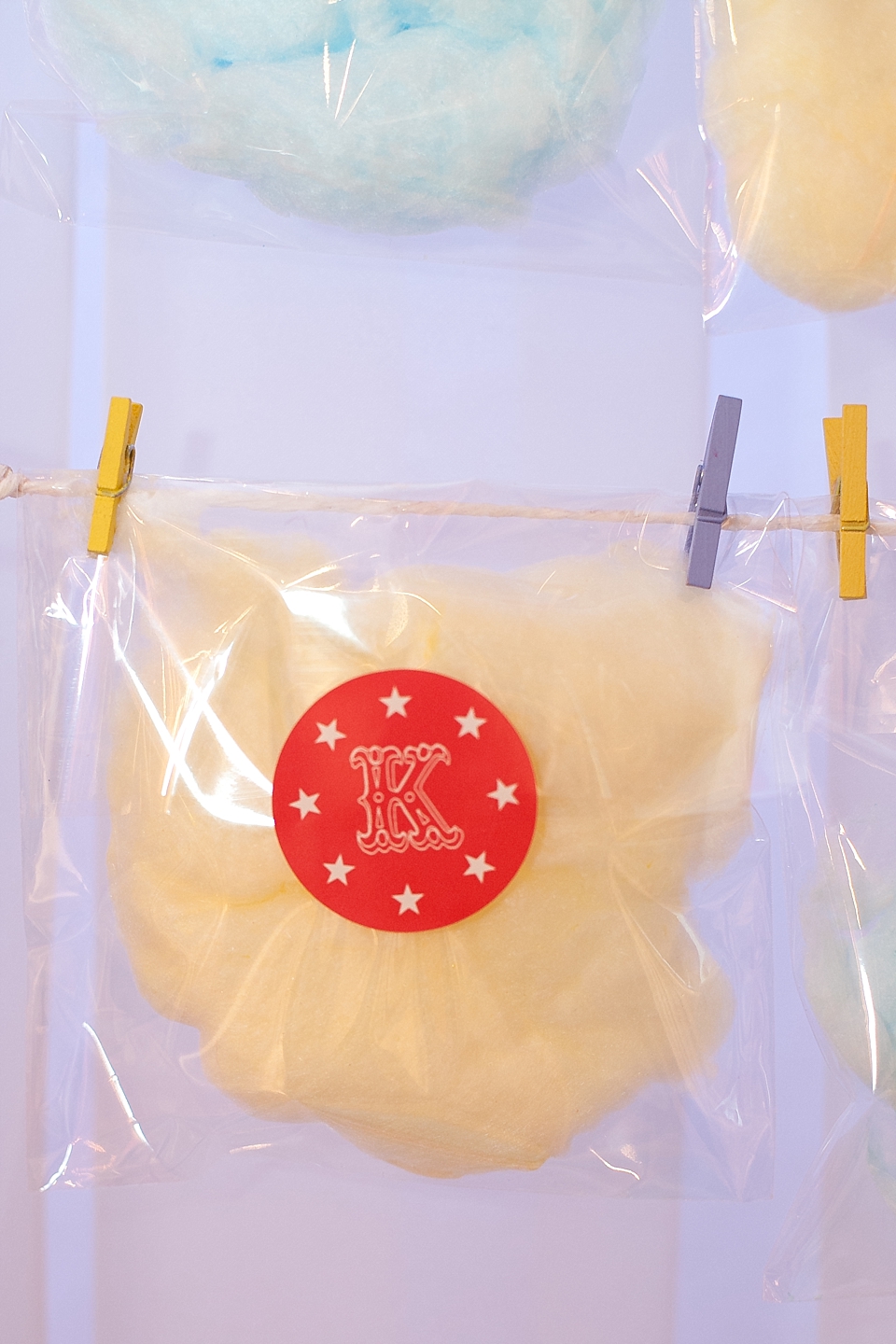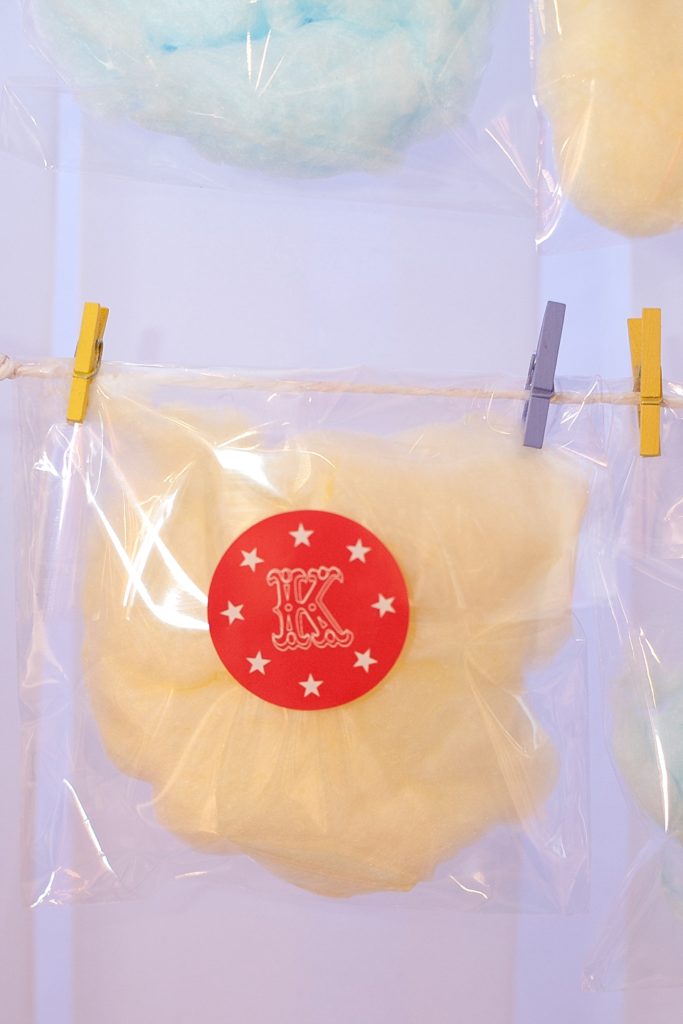 We DIY'd our very own fairy floss stand, which also contained the same stickers as the envelopes.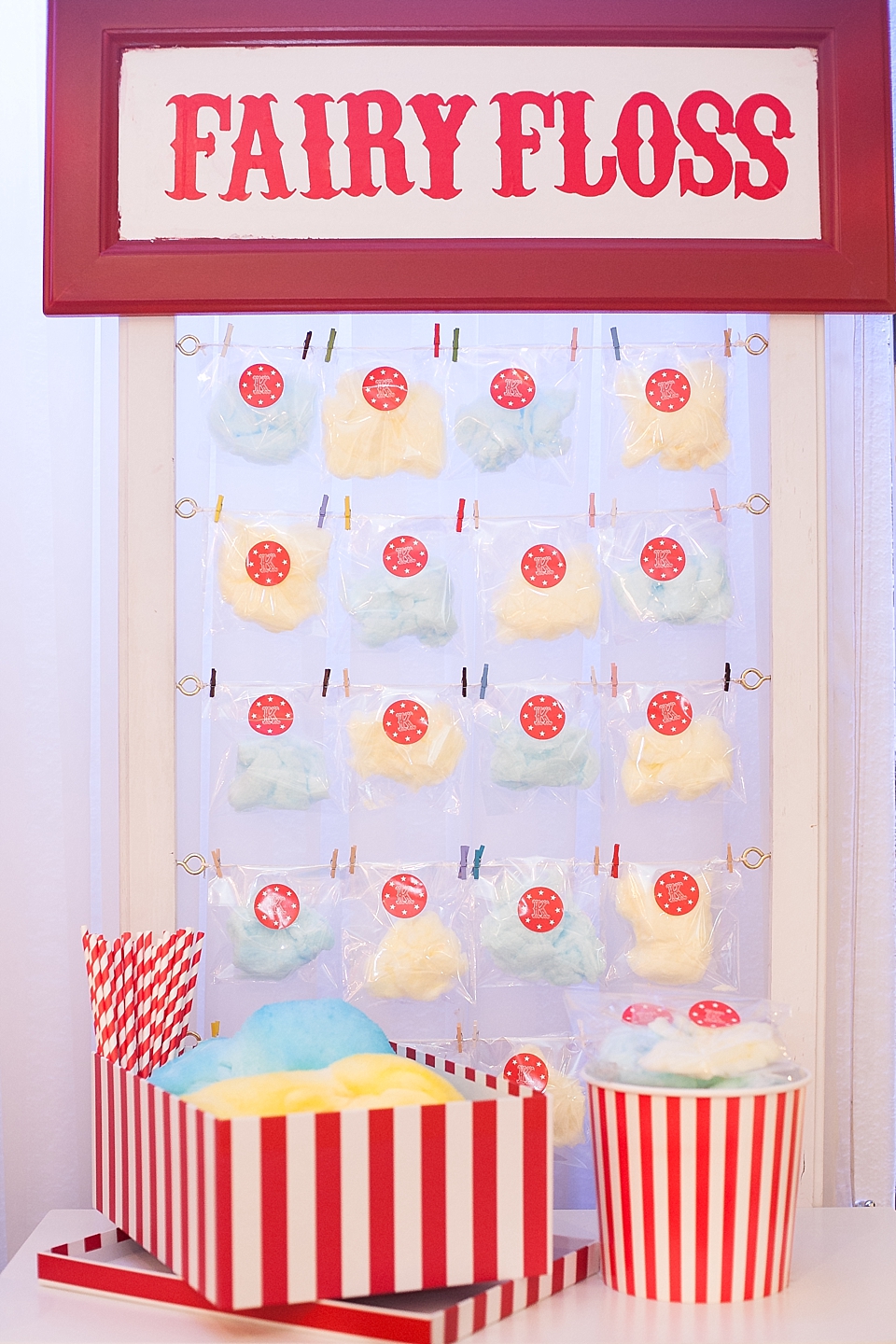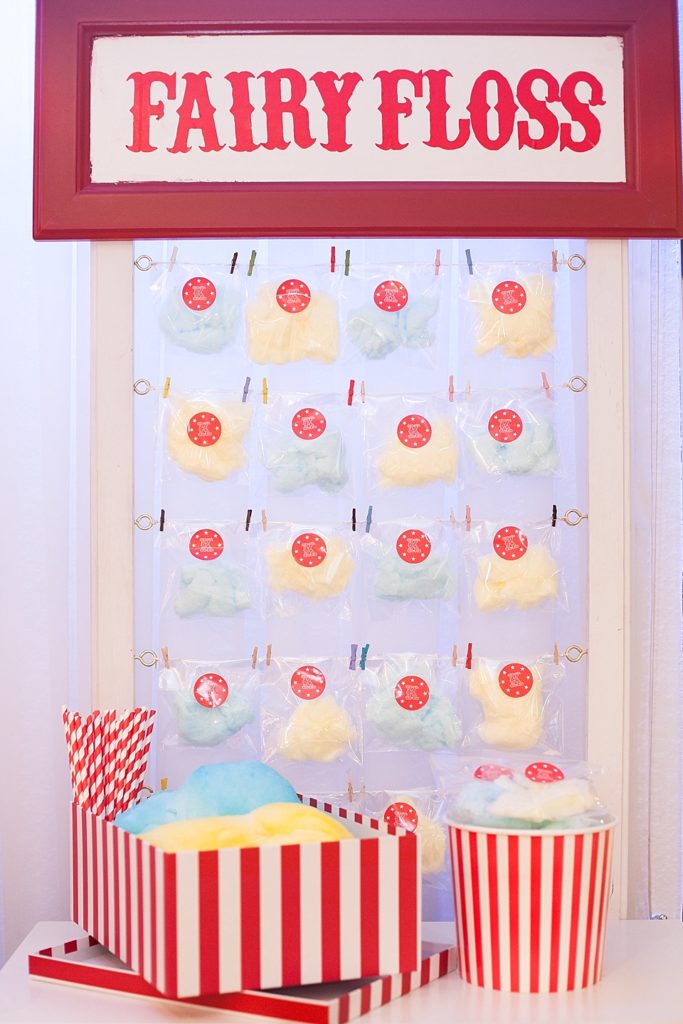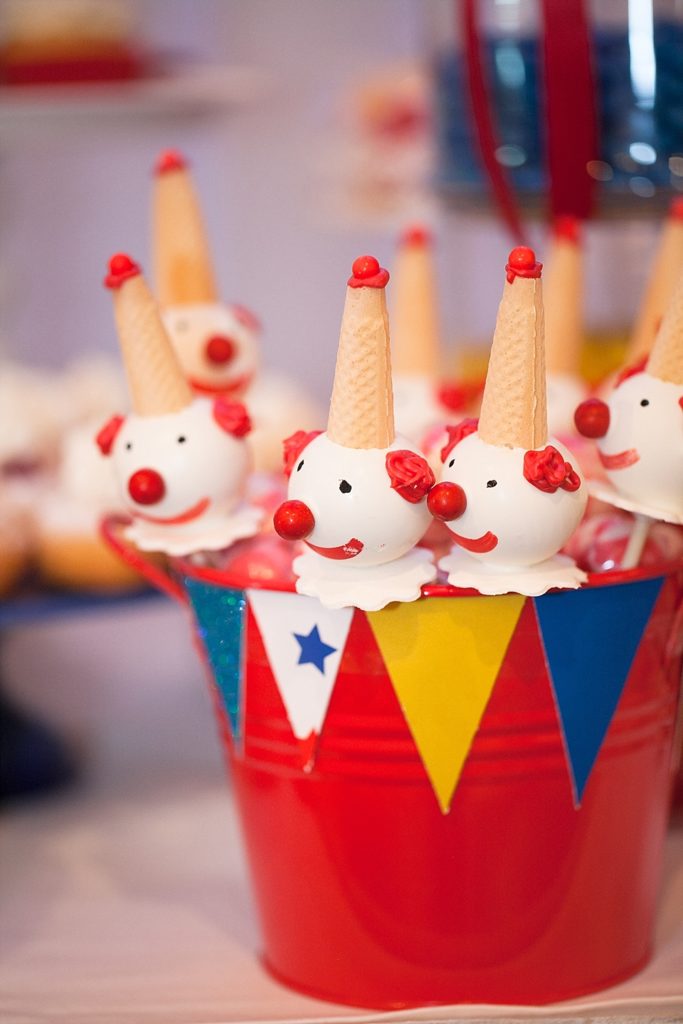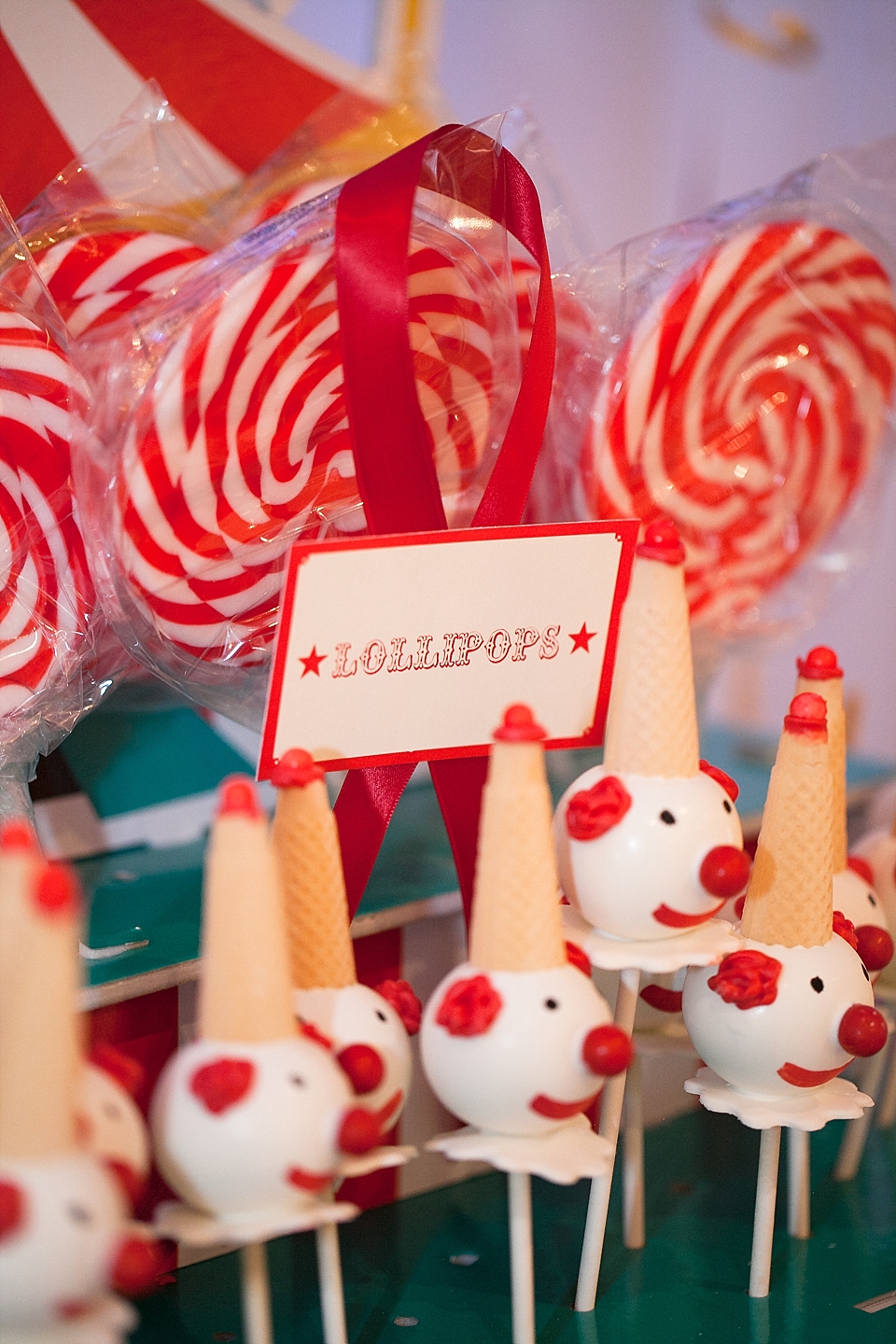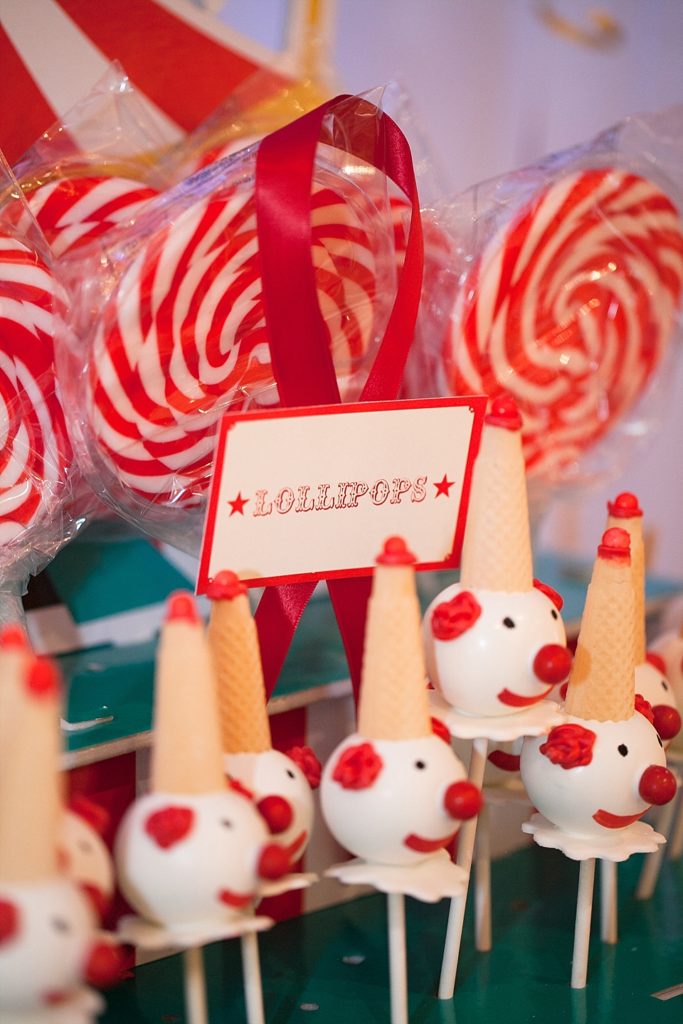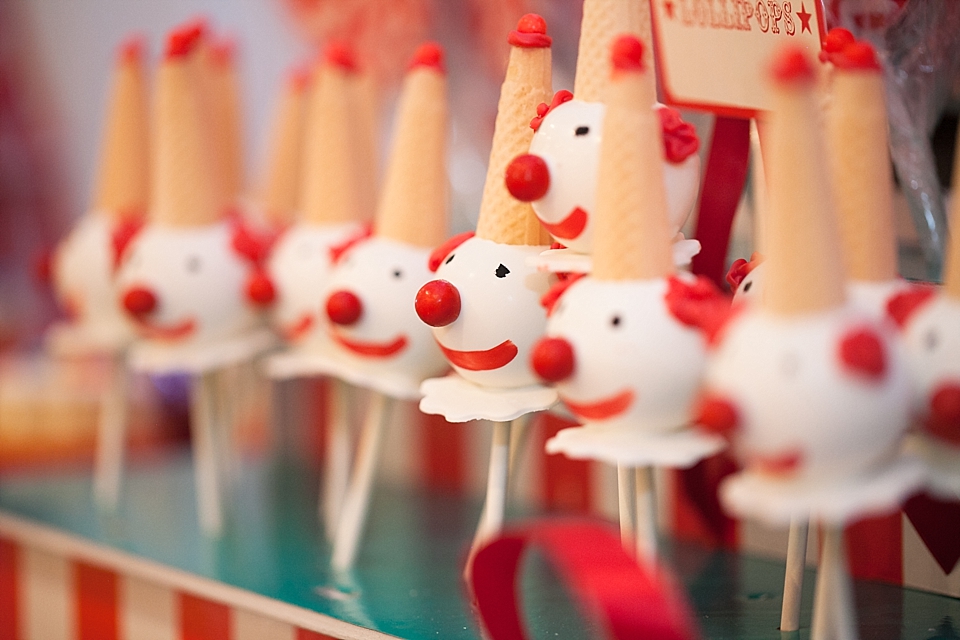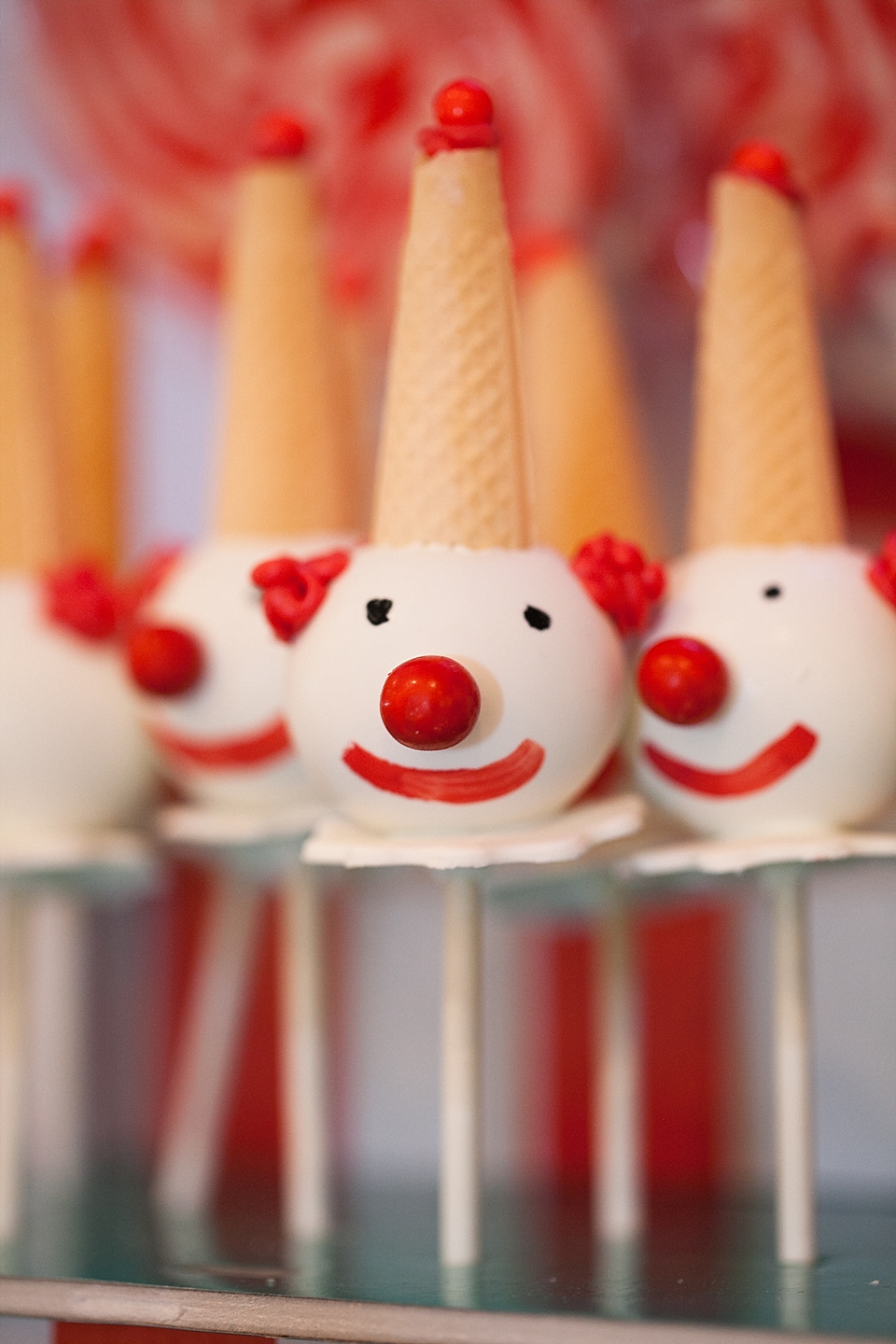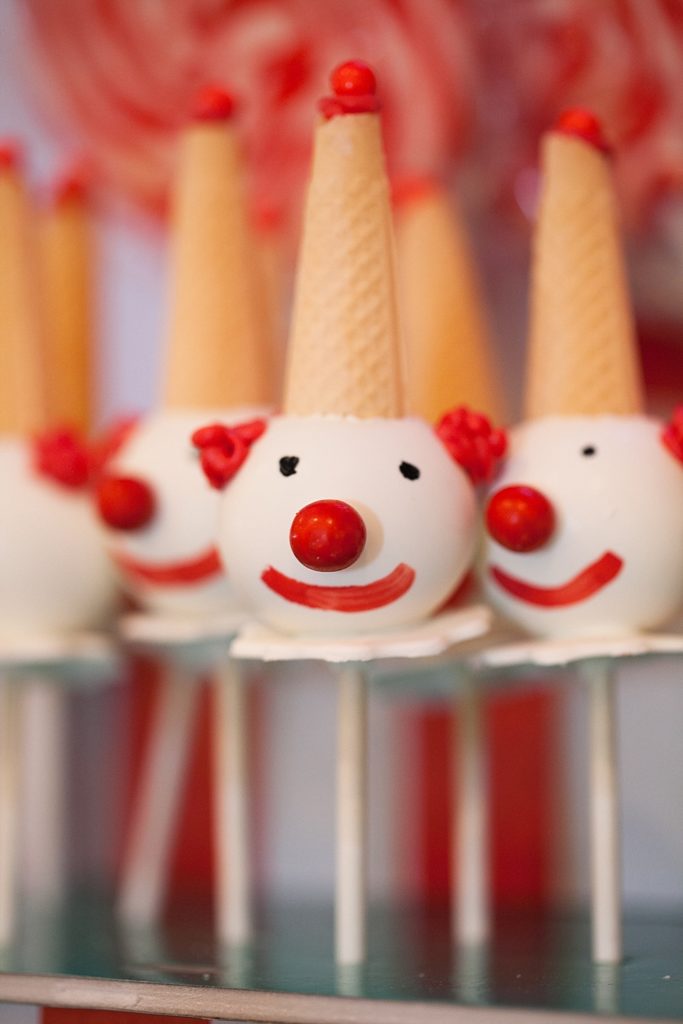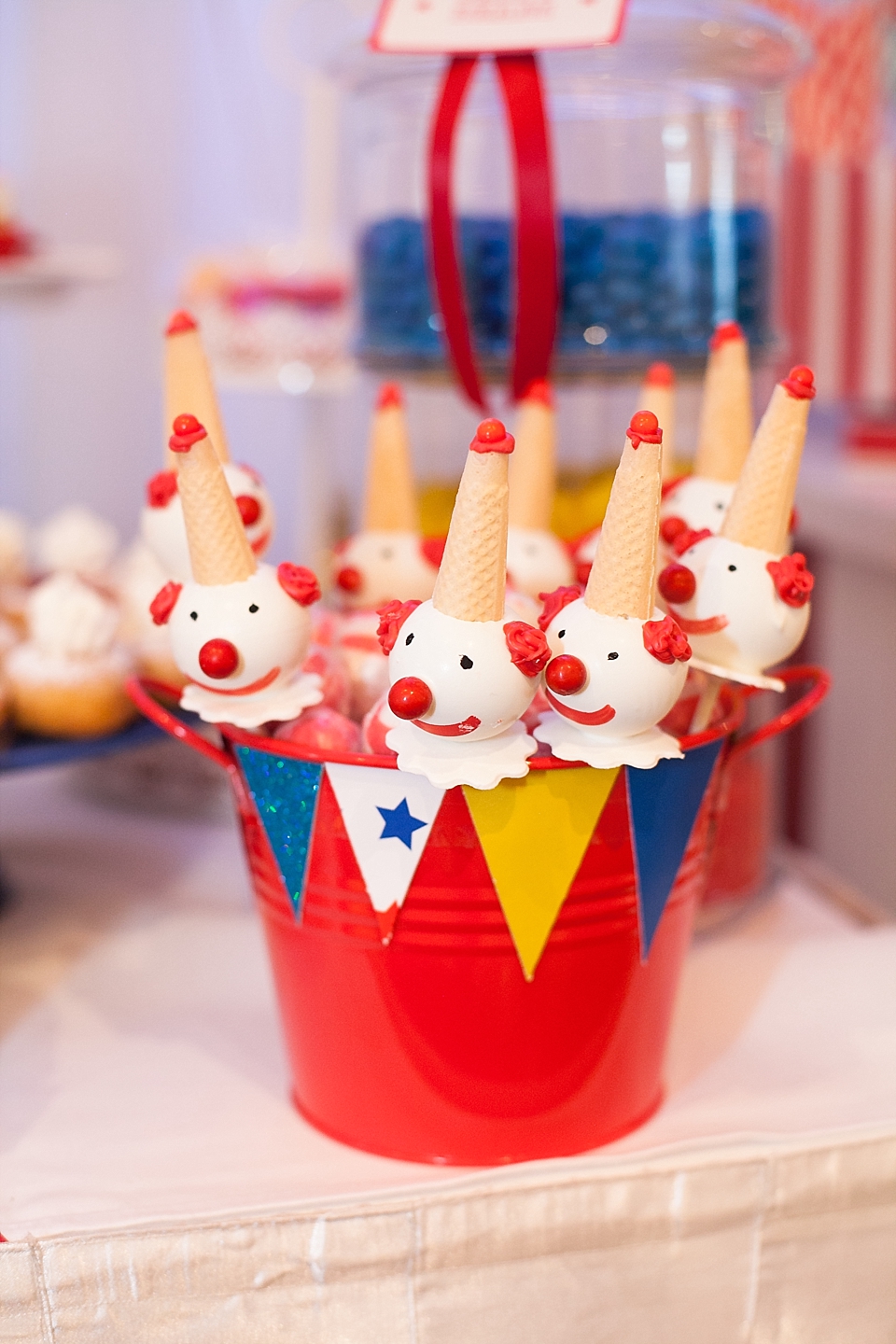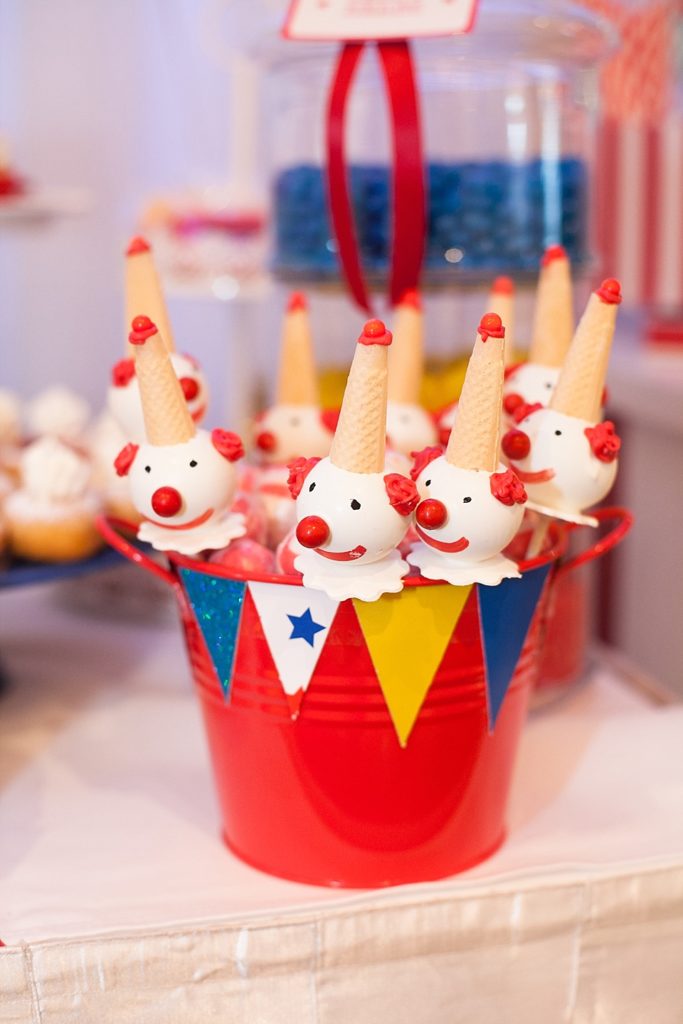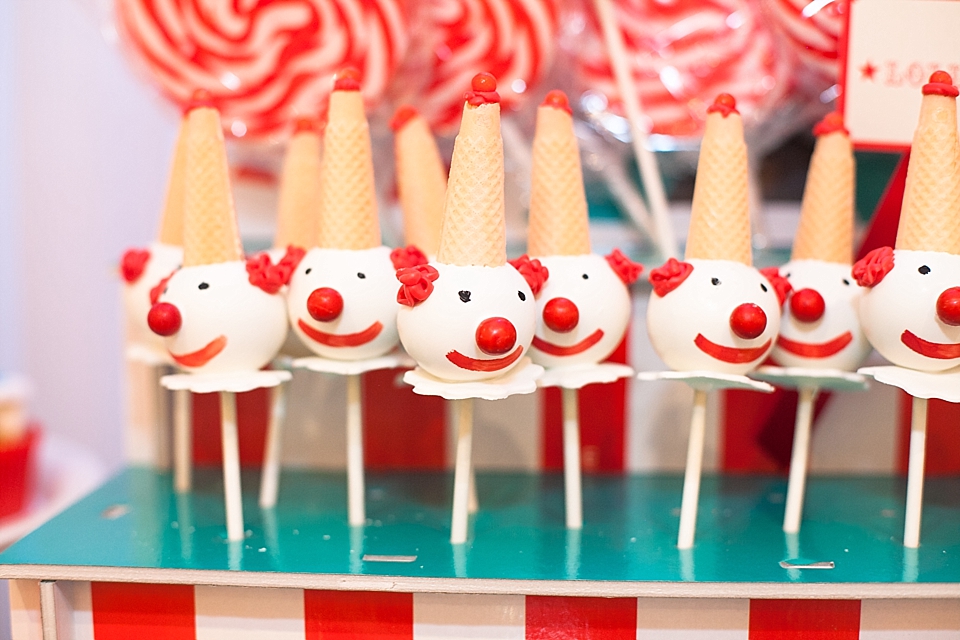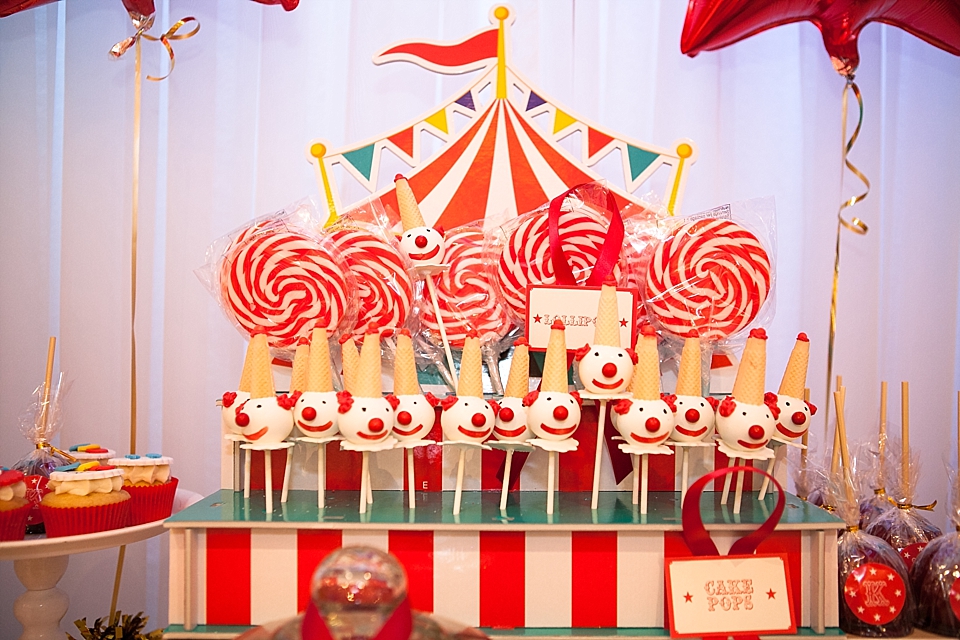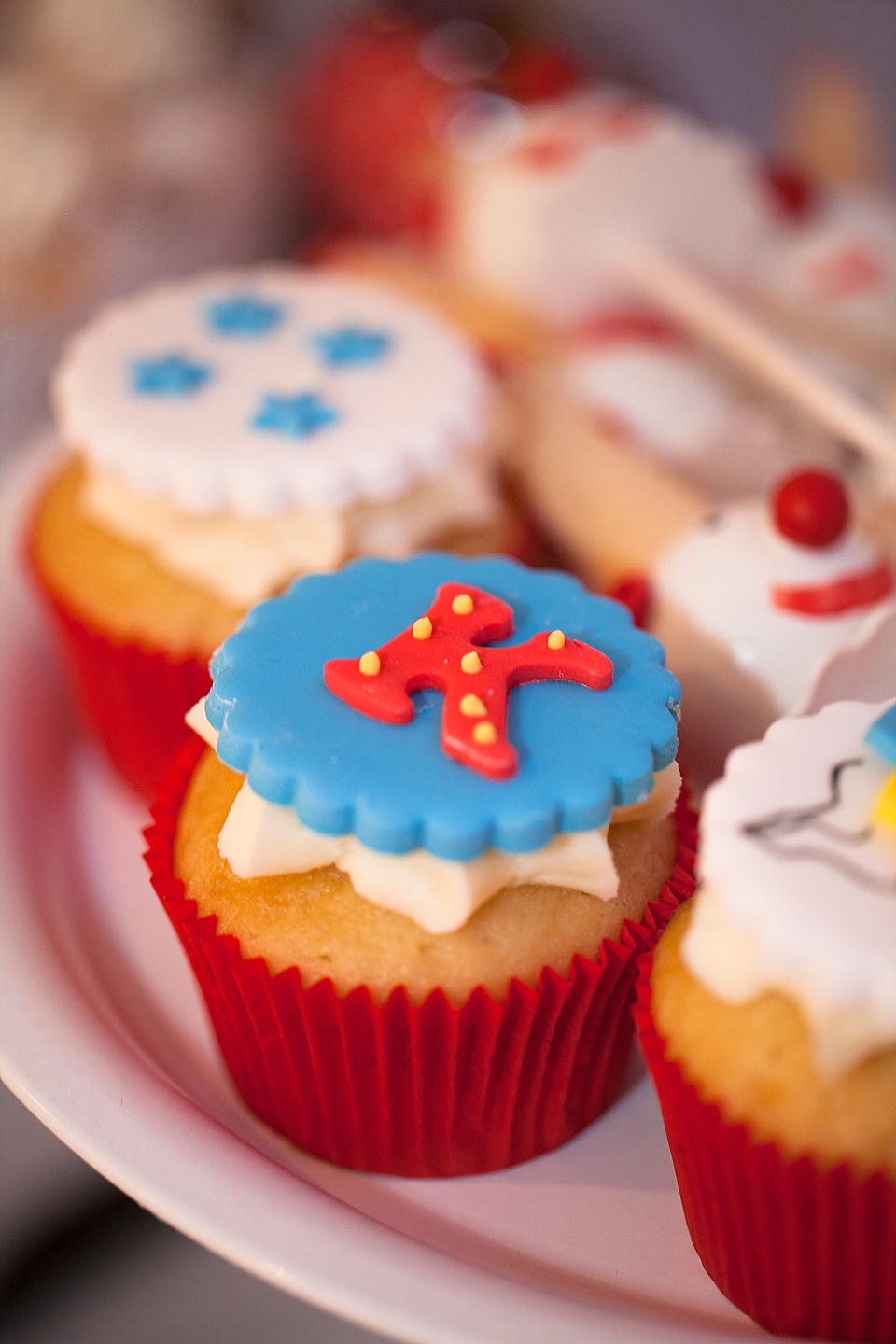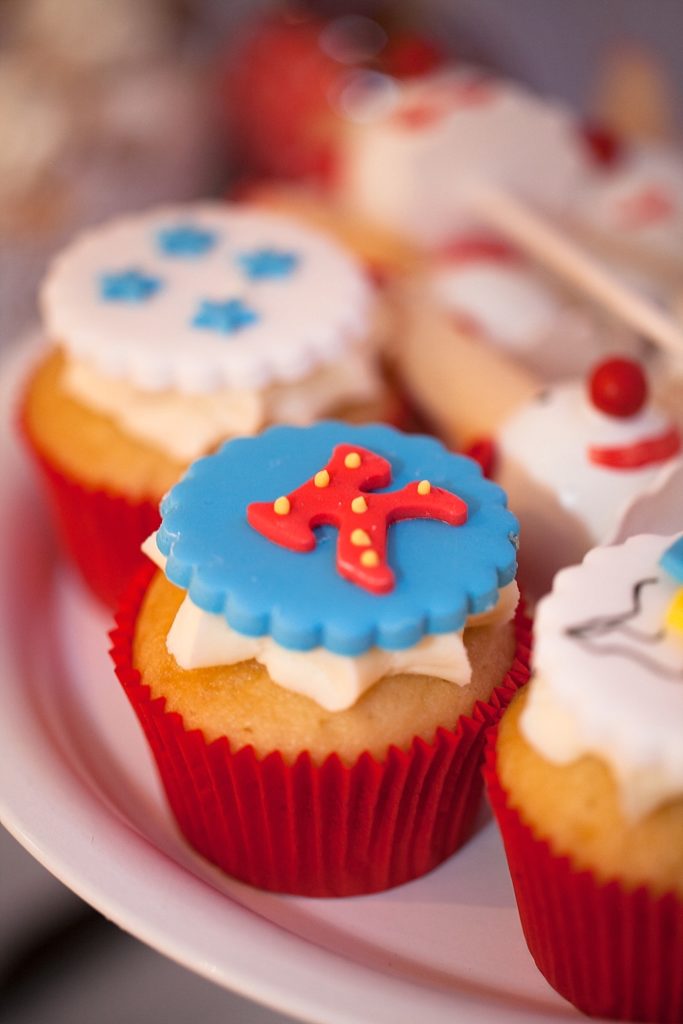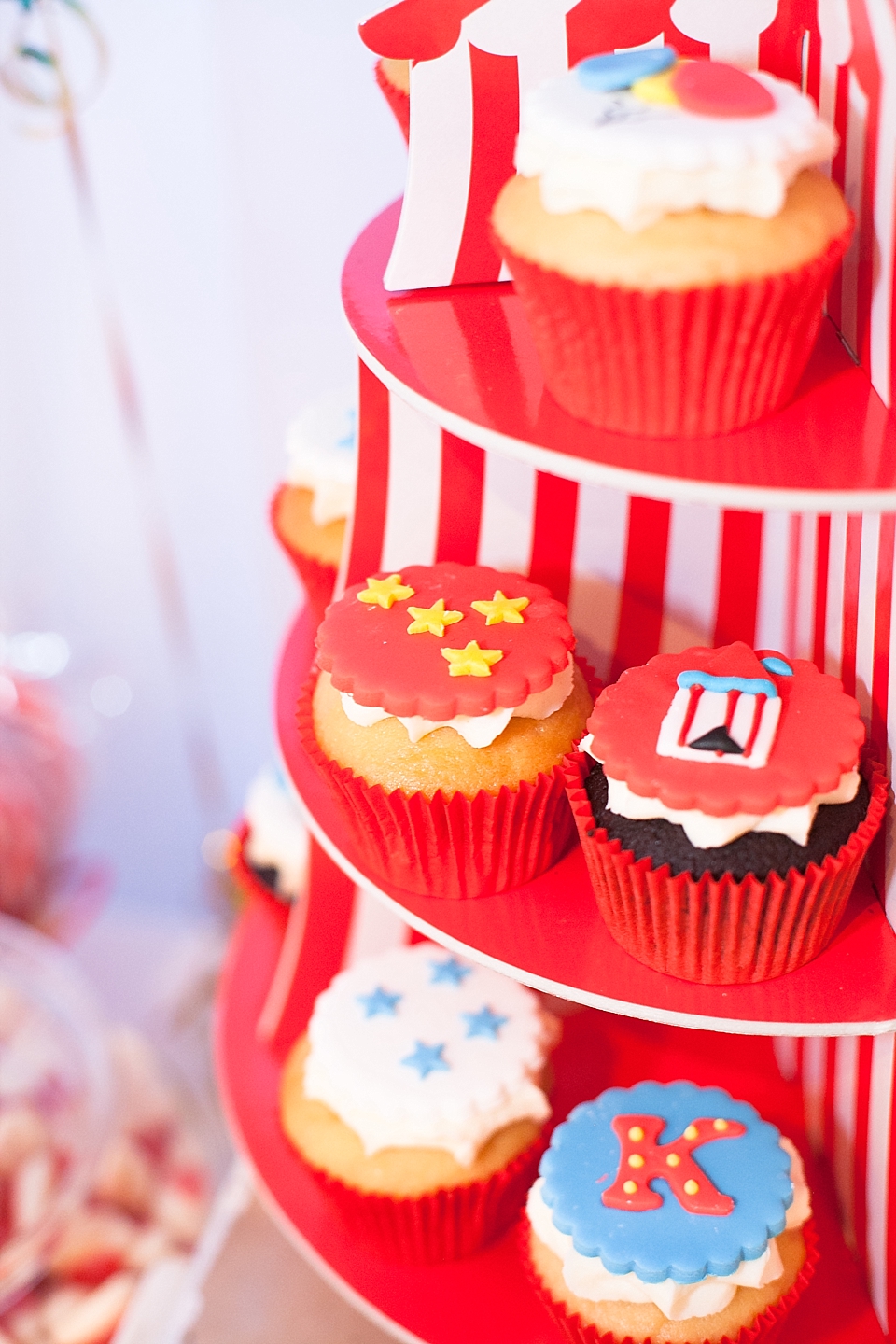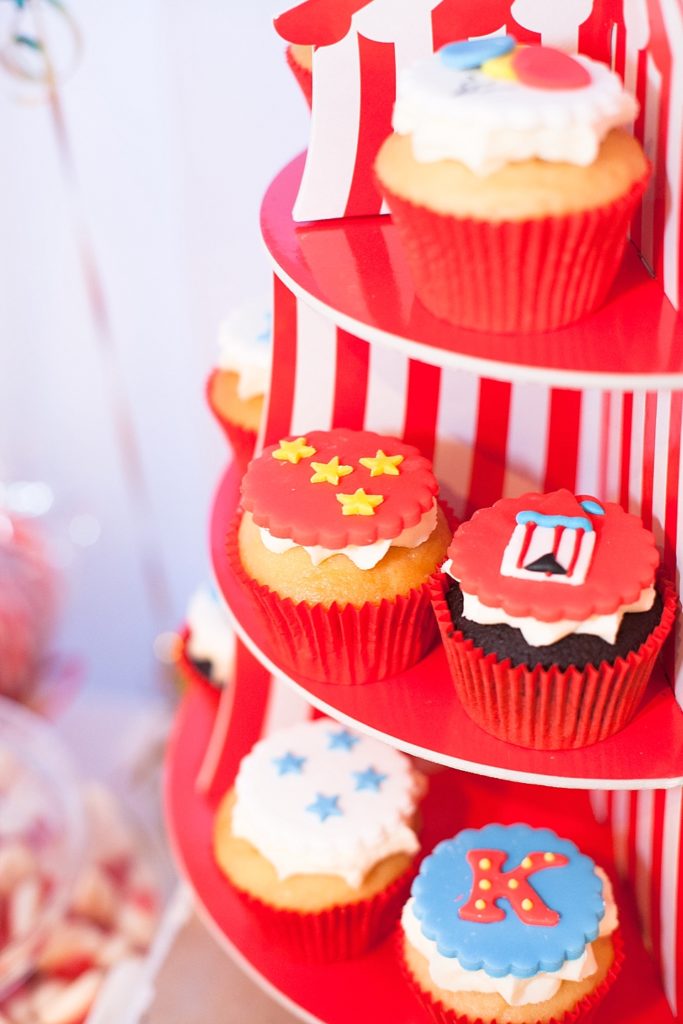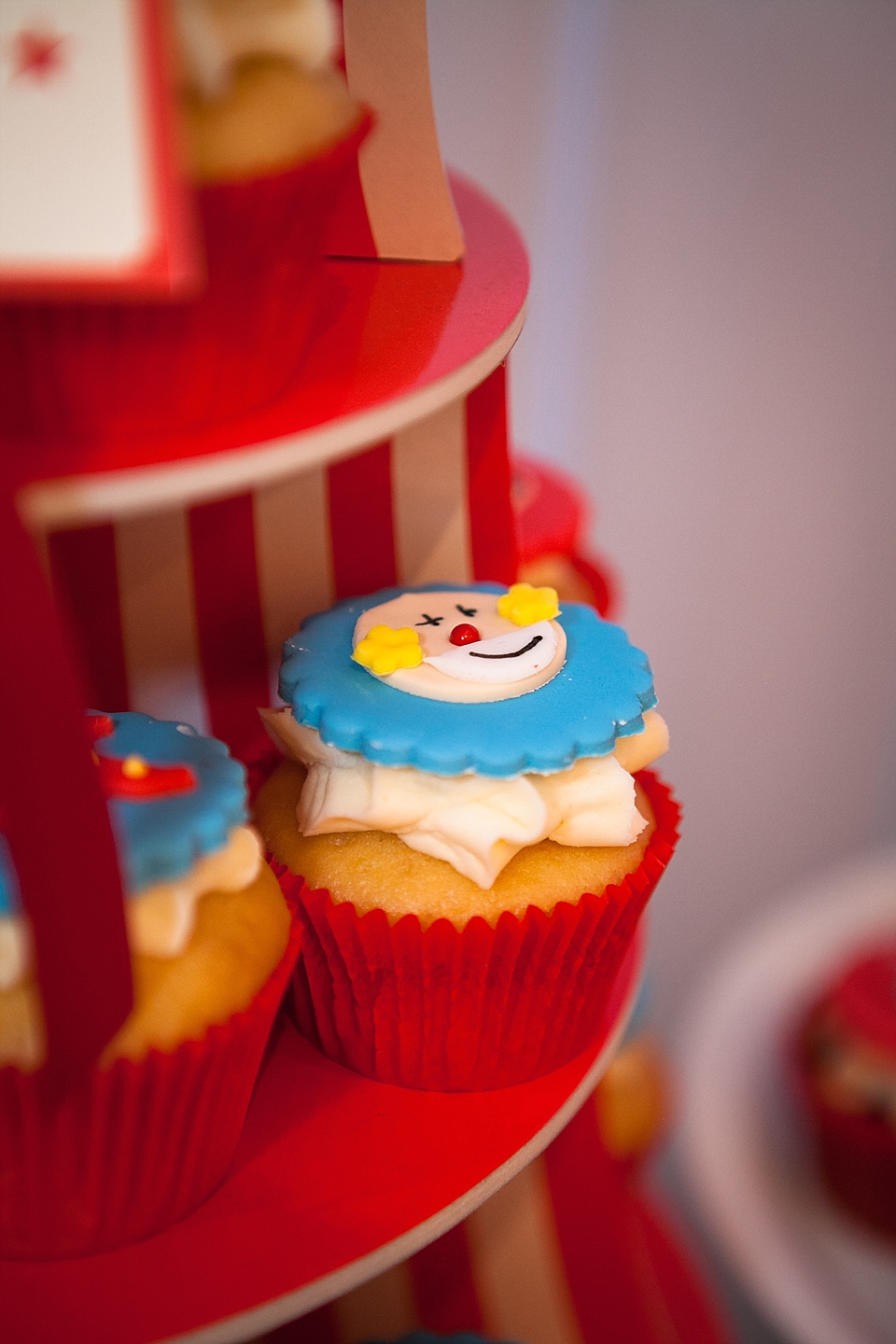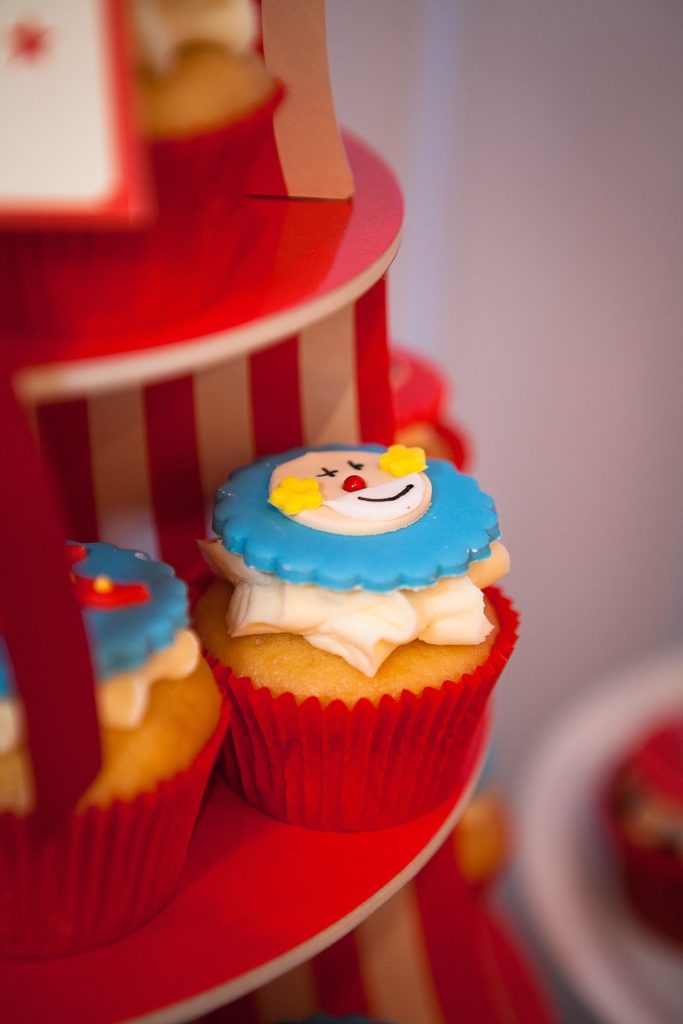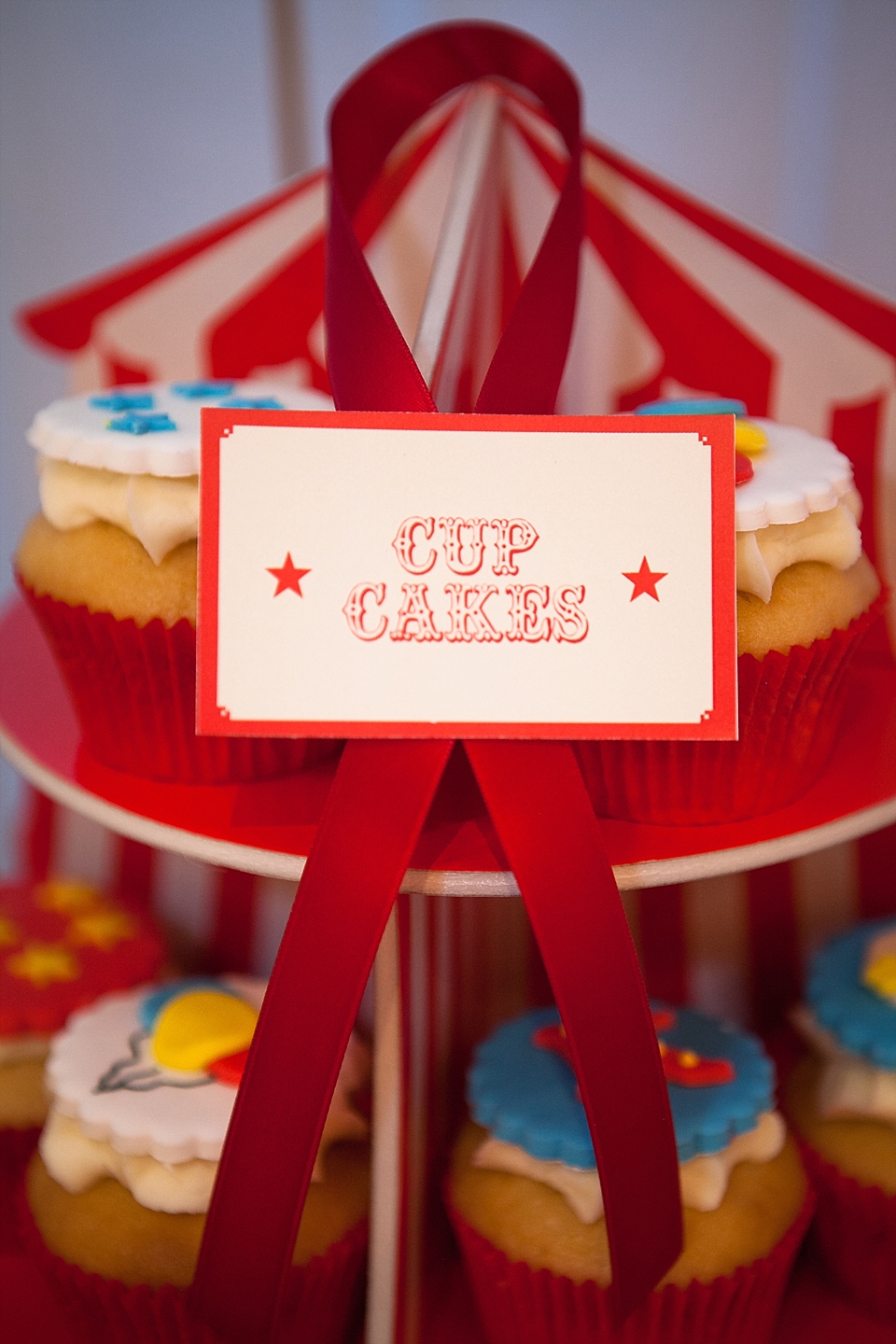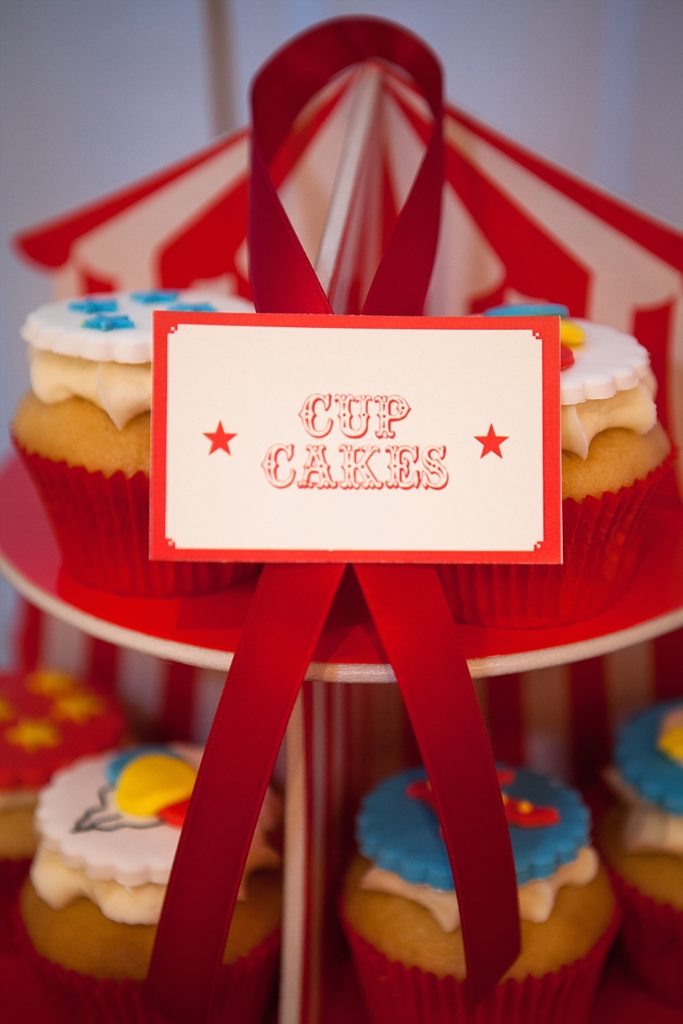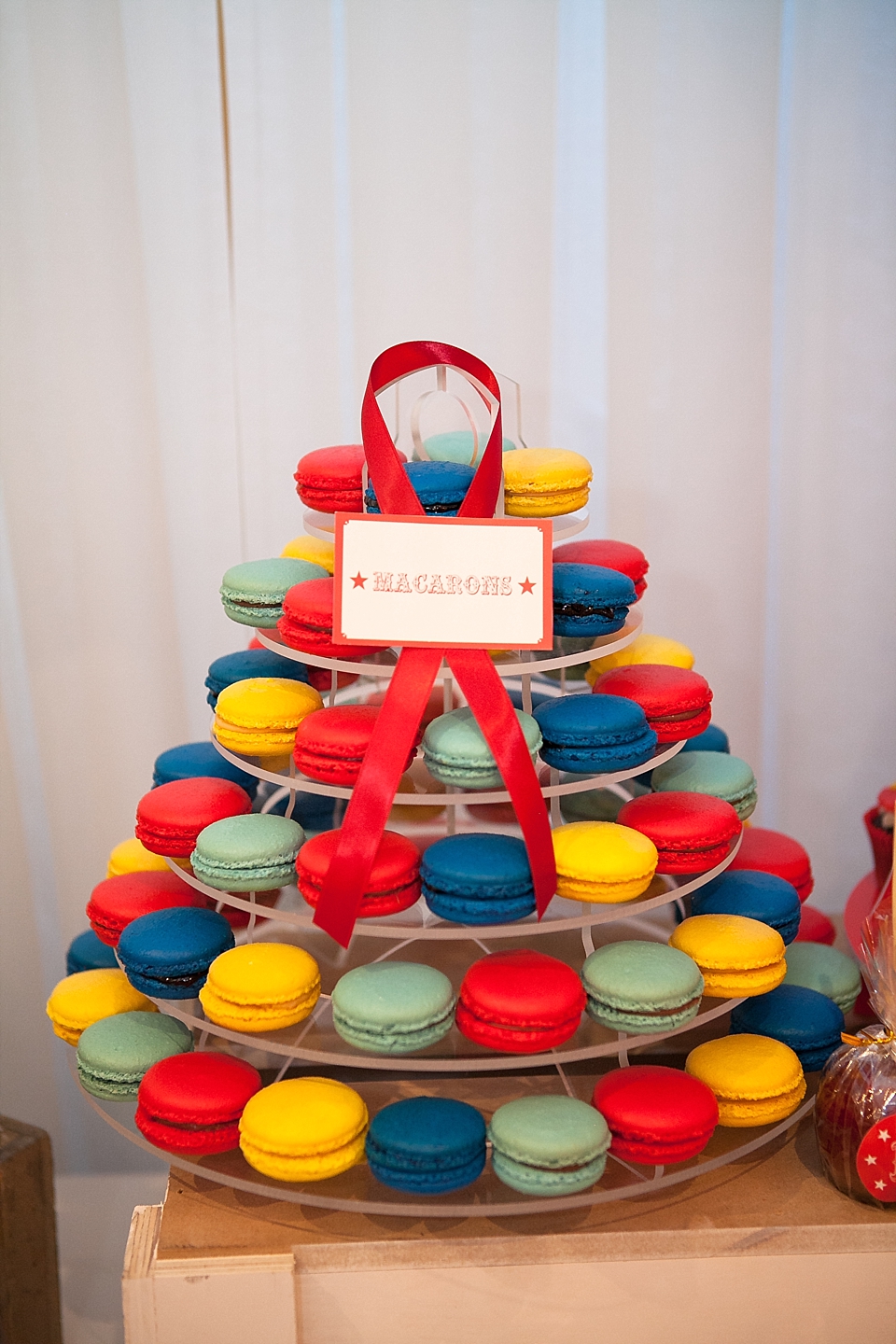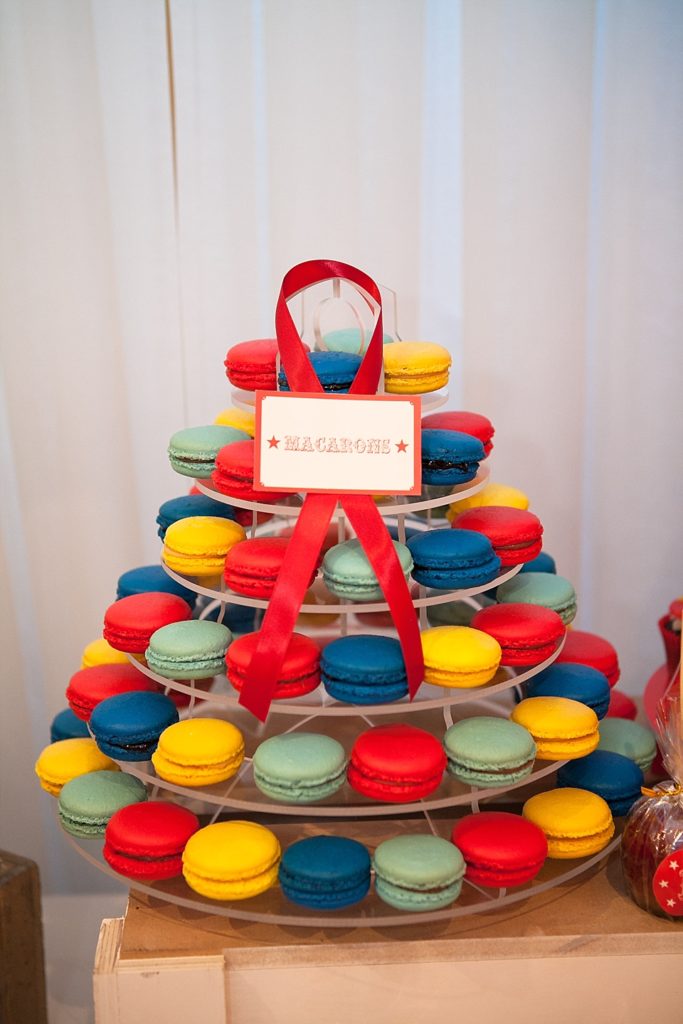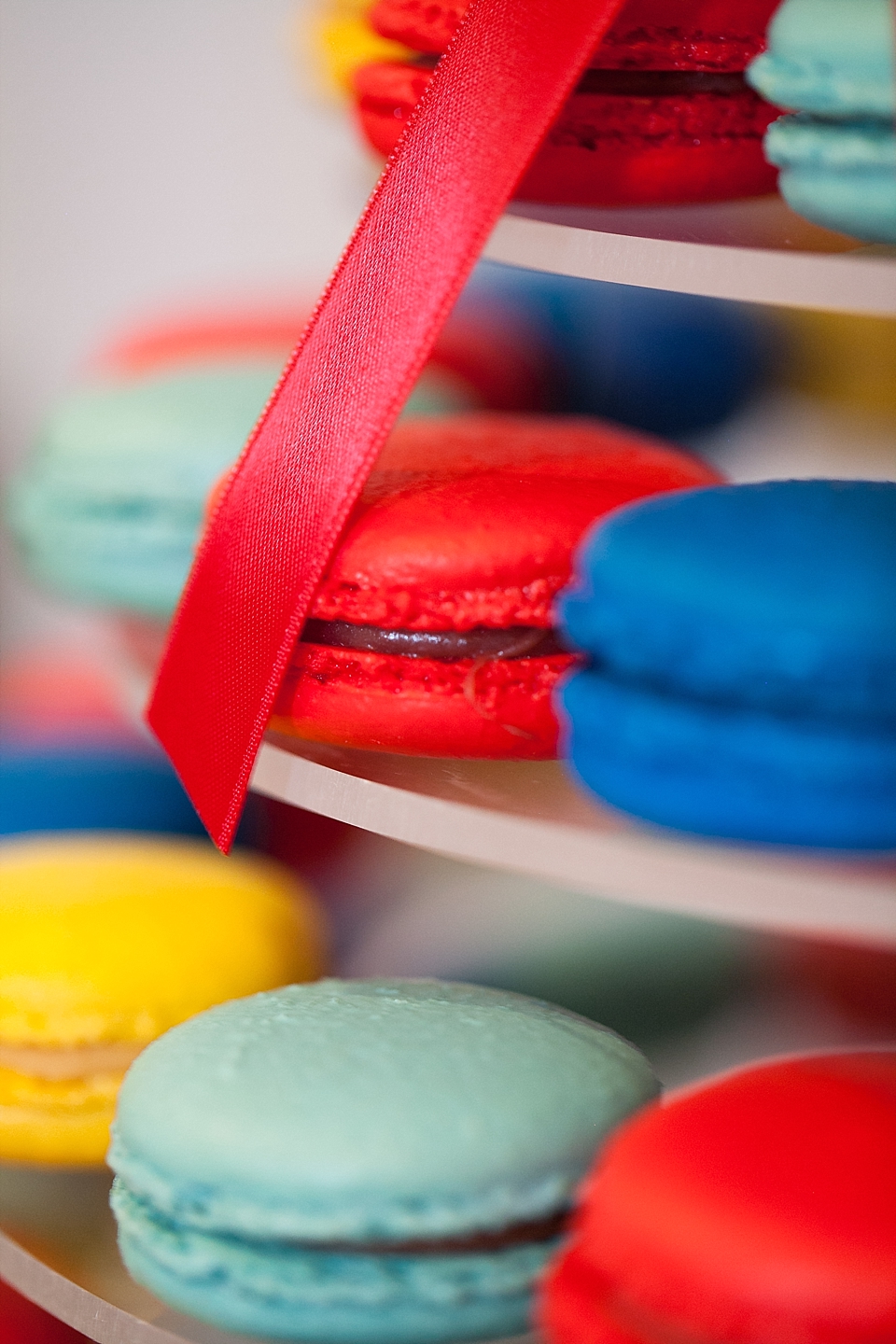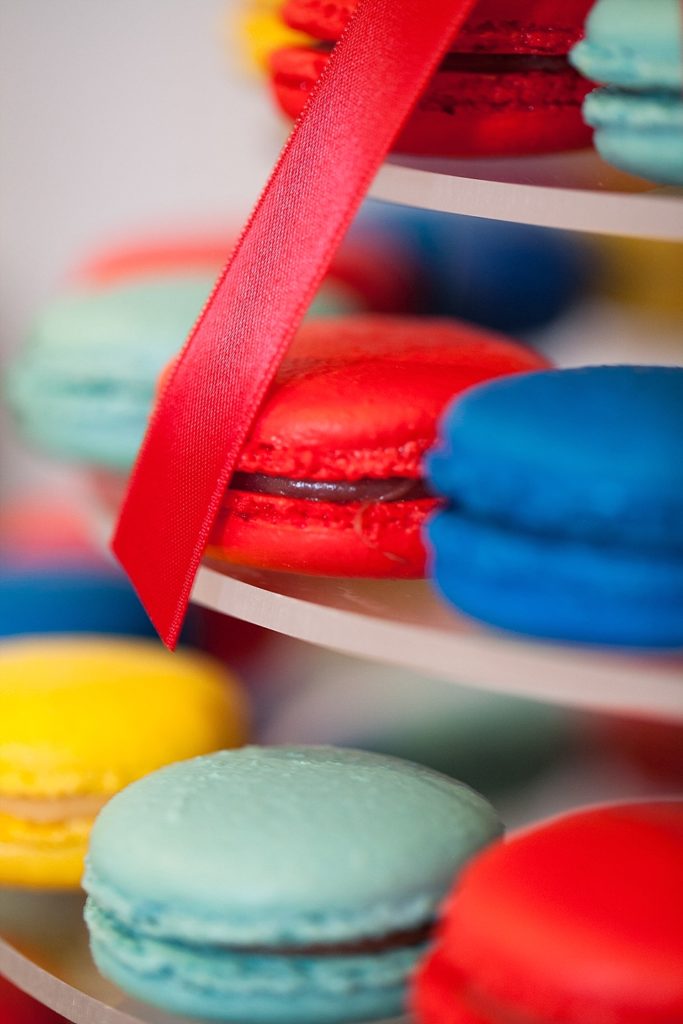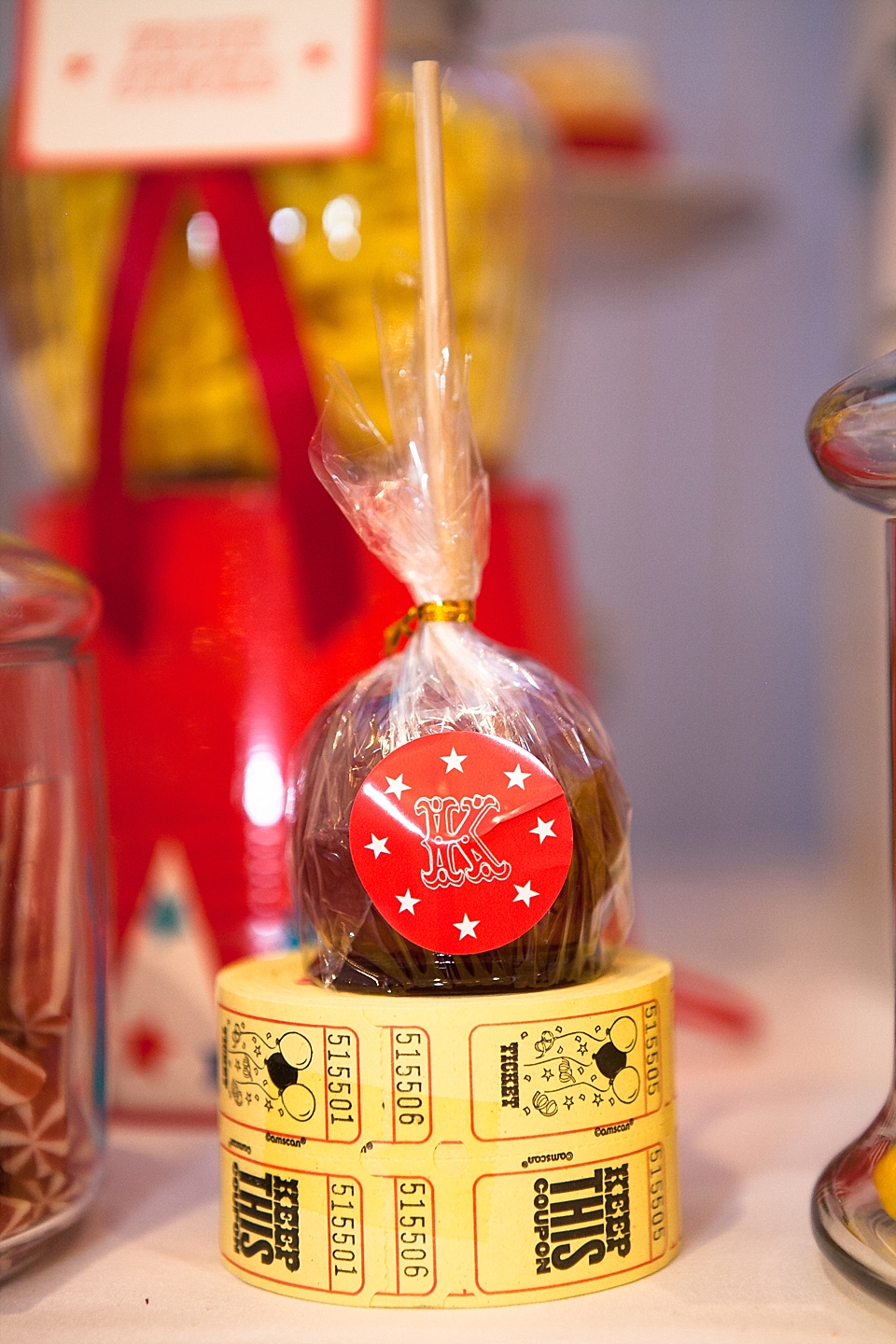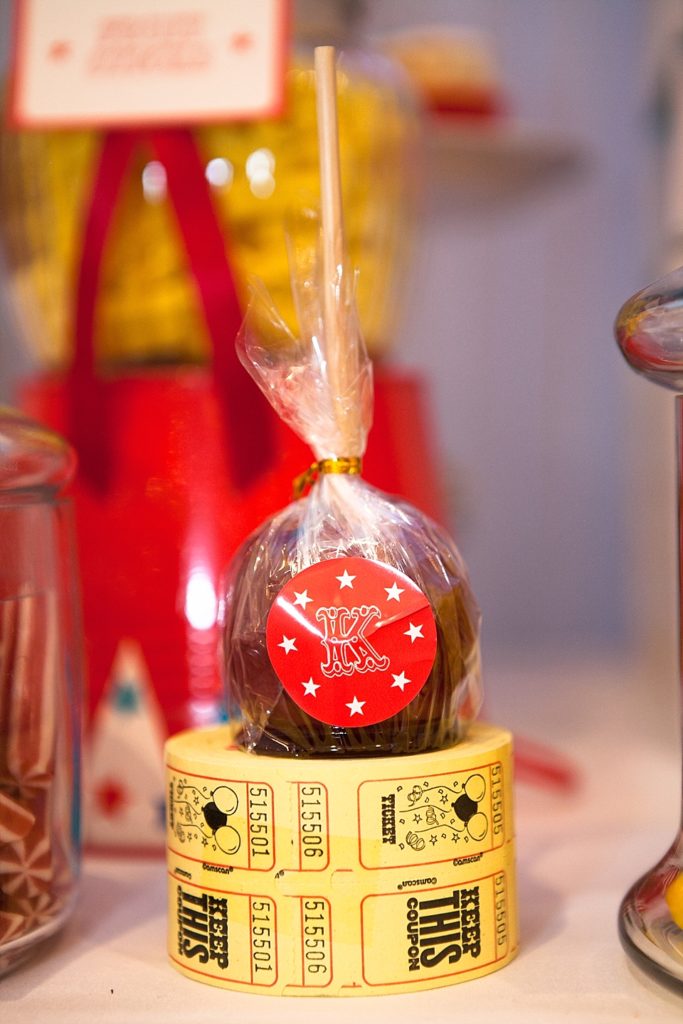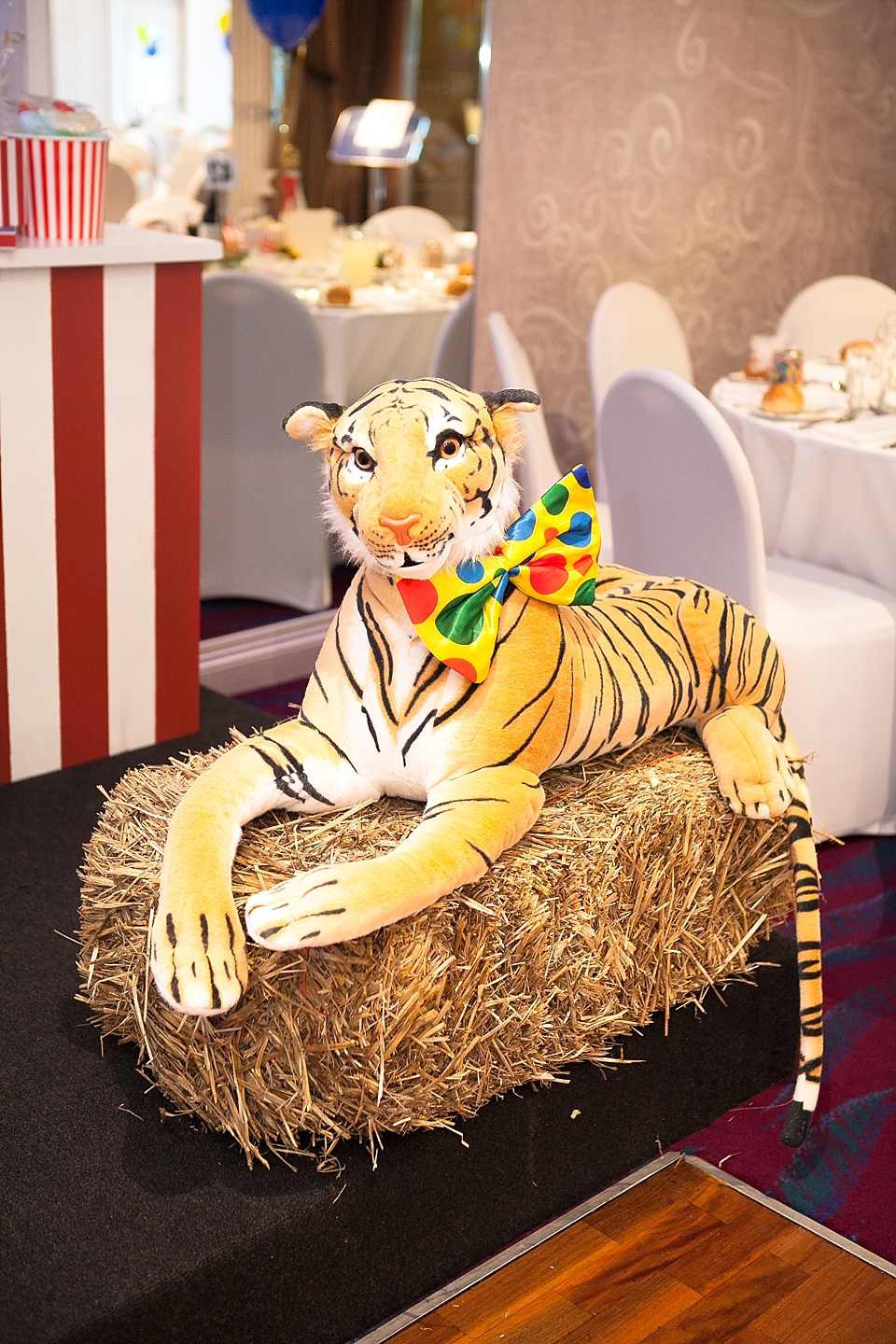 A matching pop-corn stand was also made.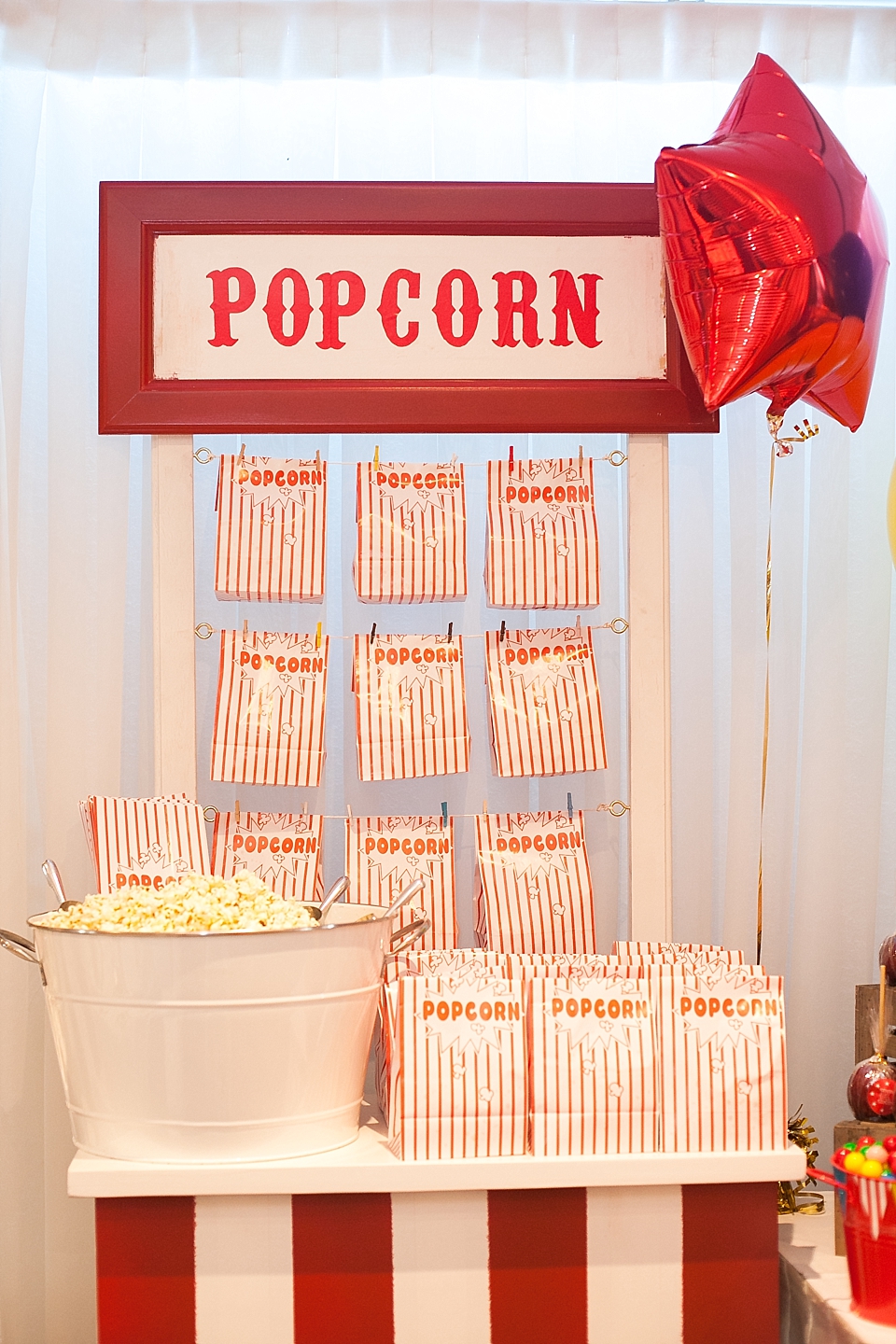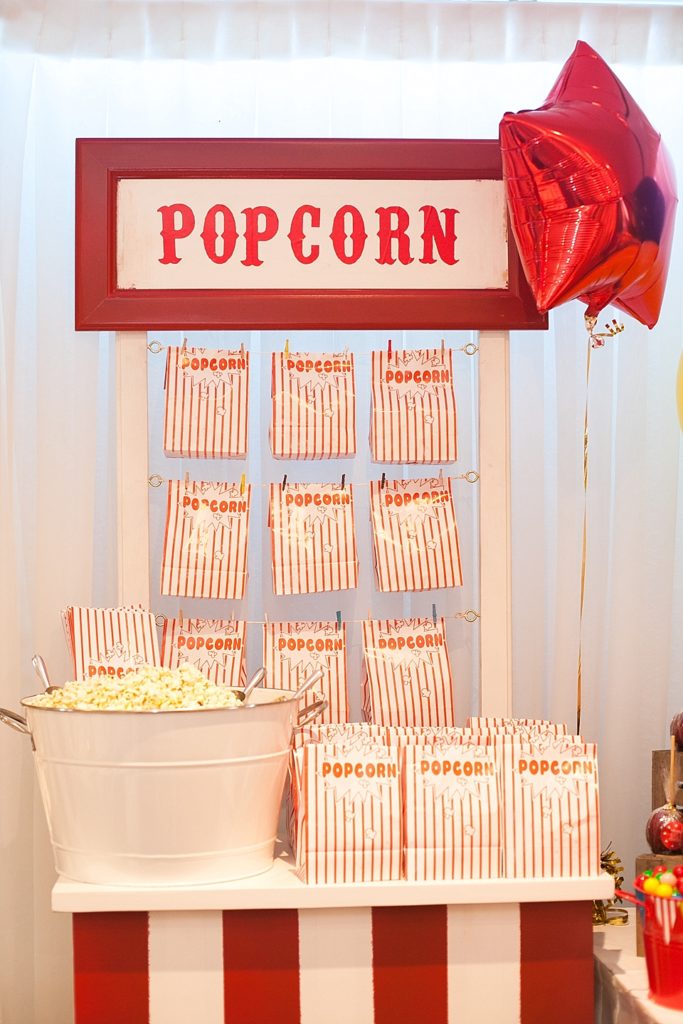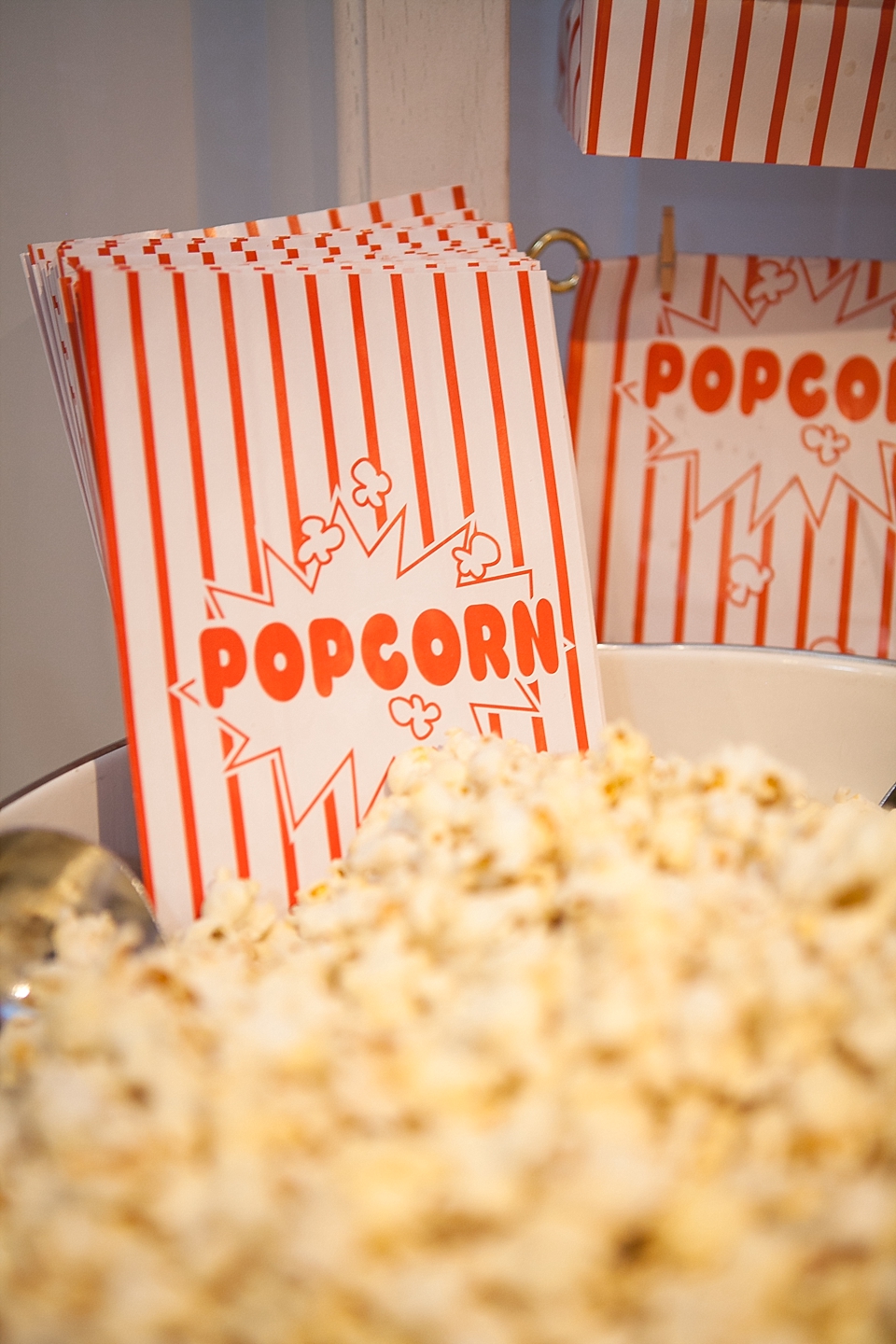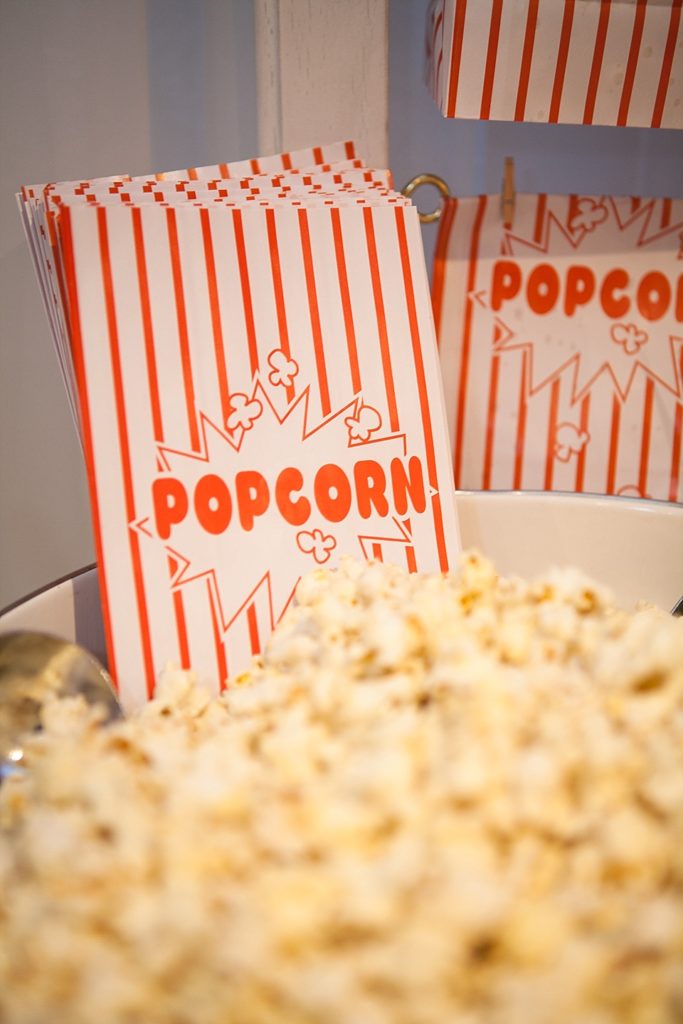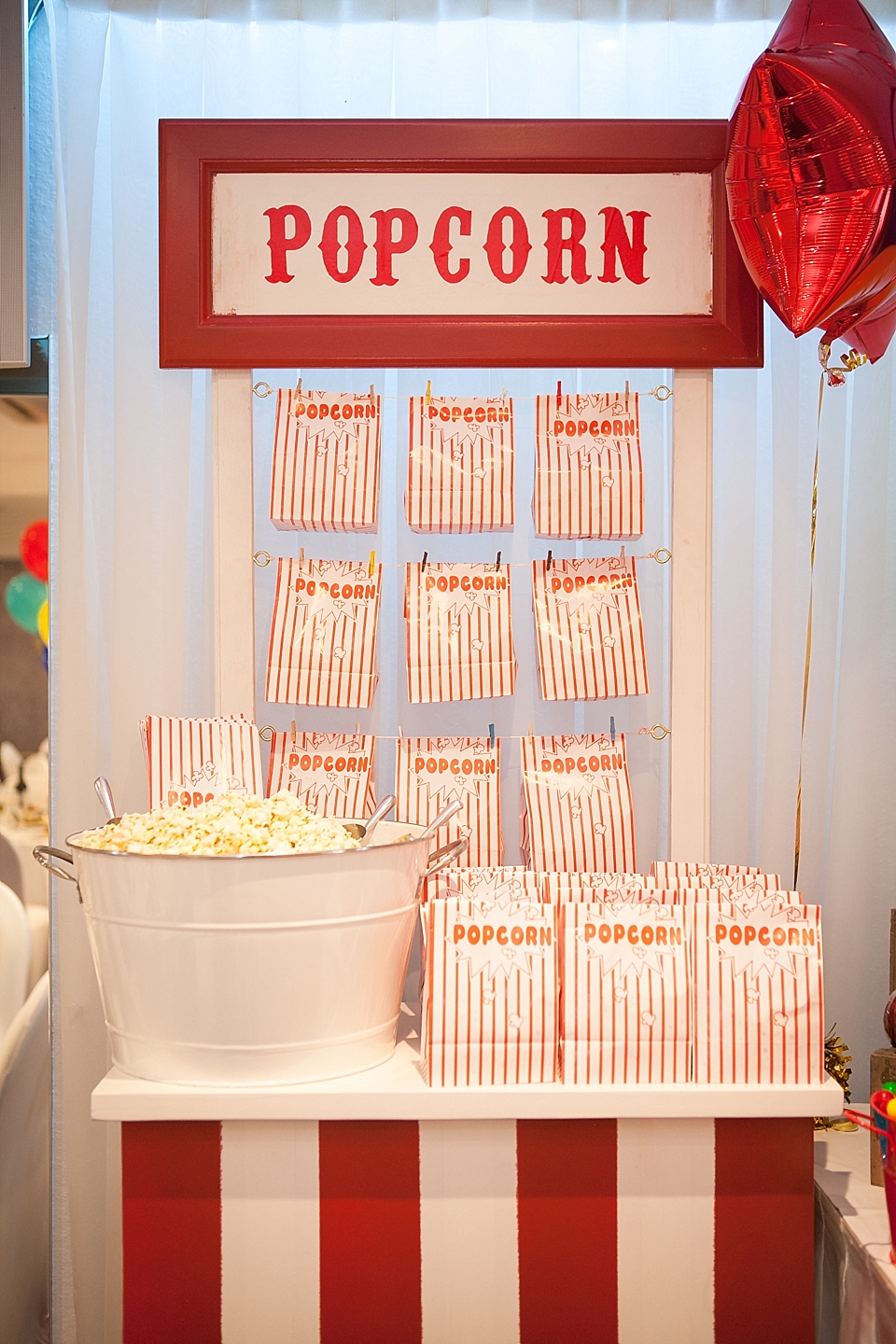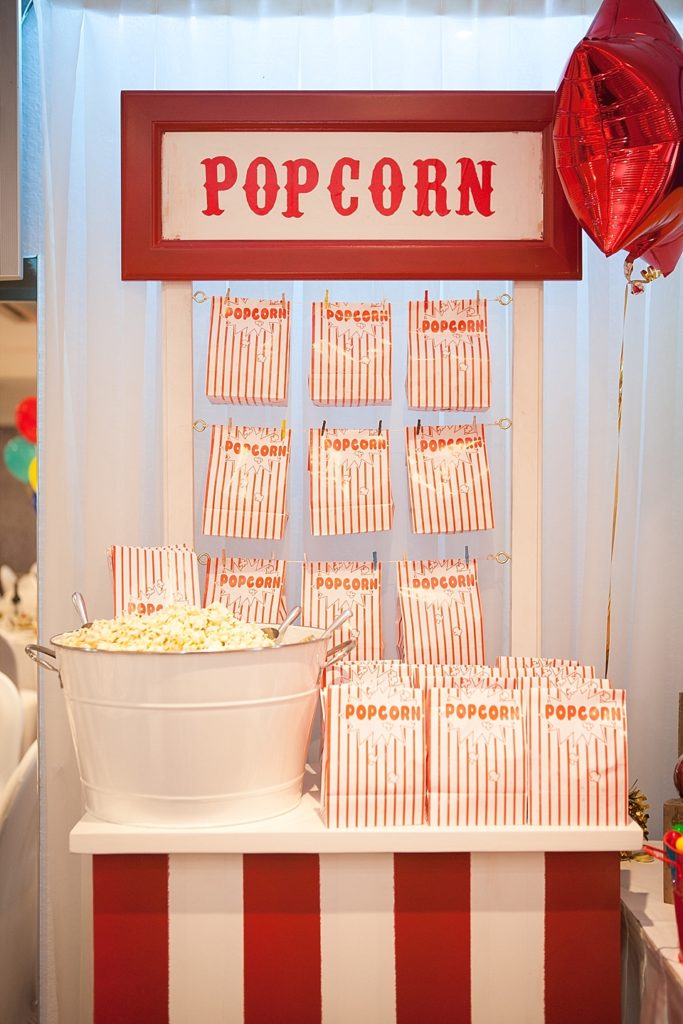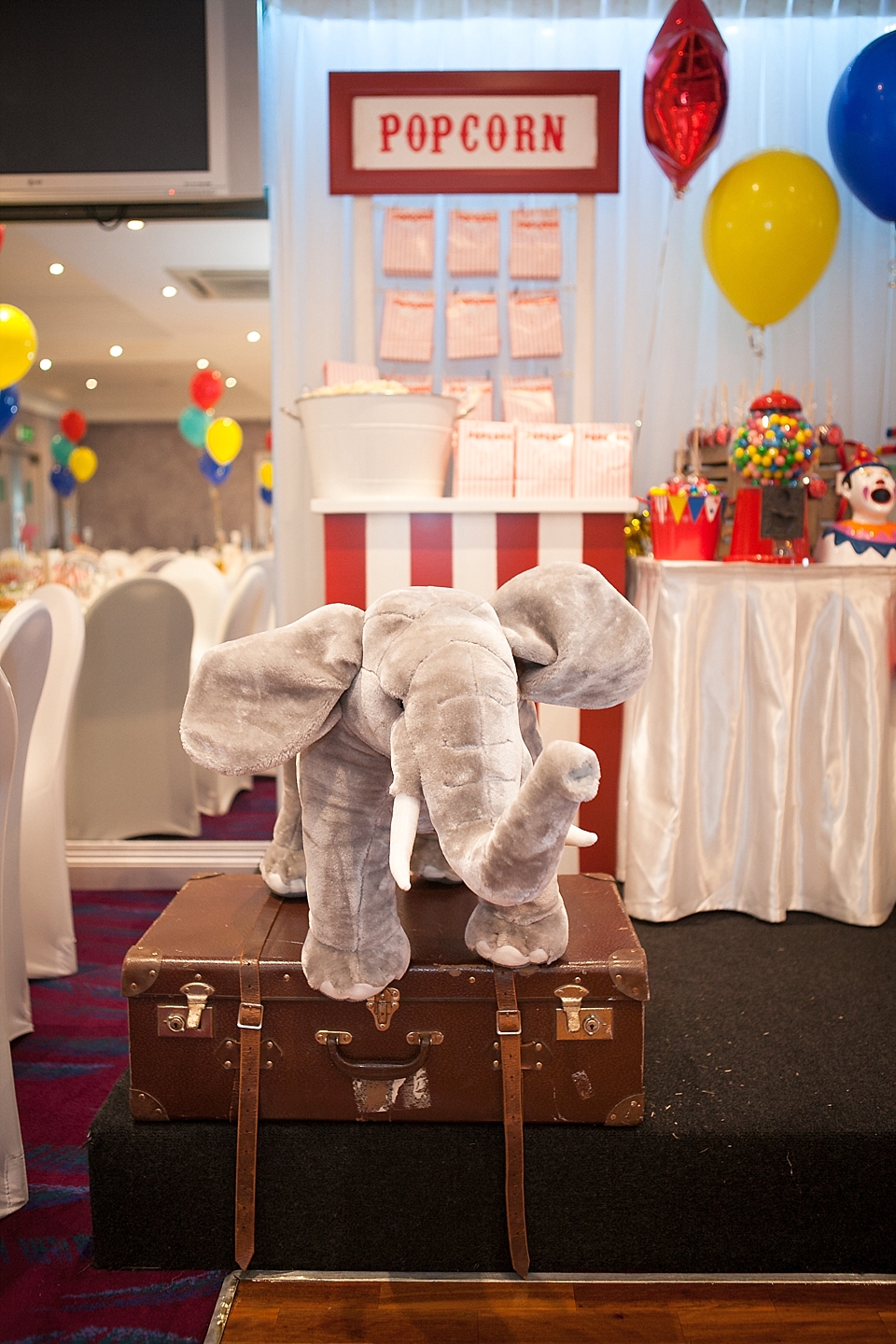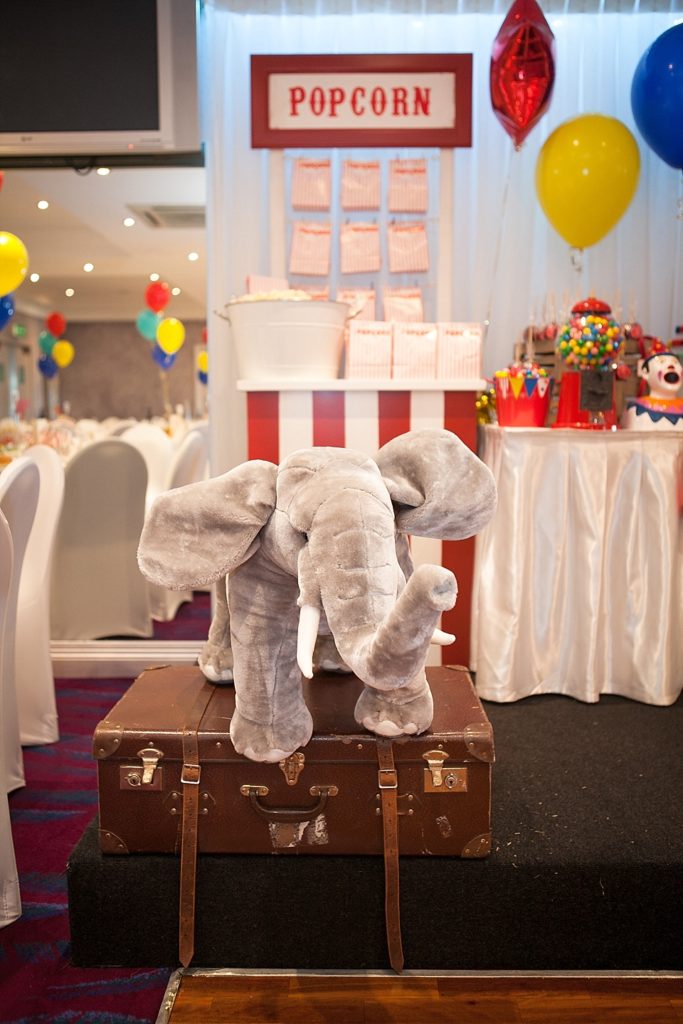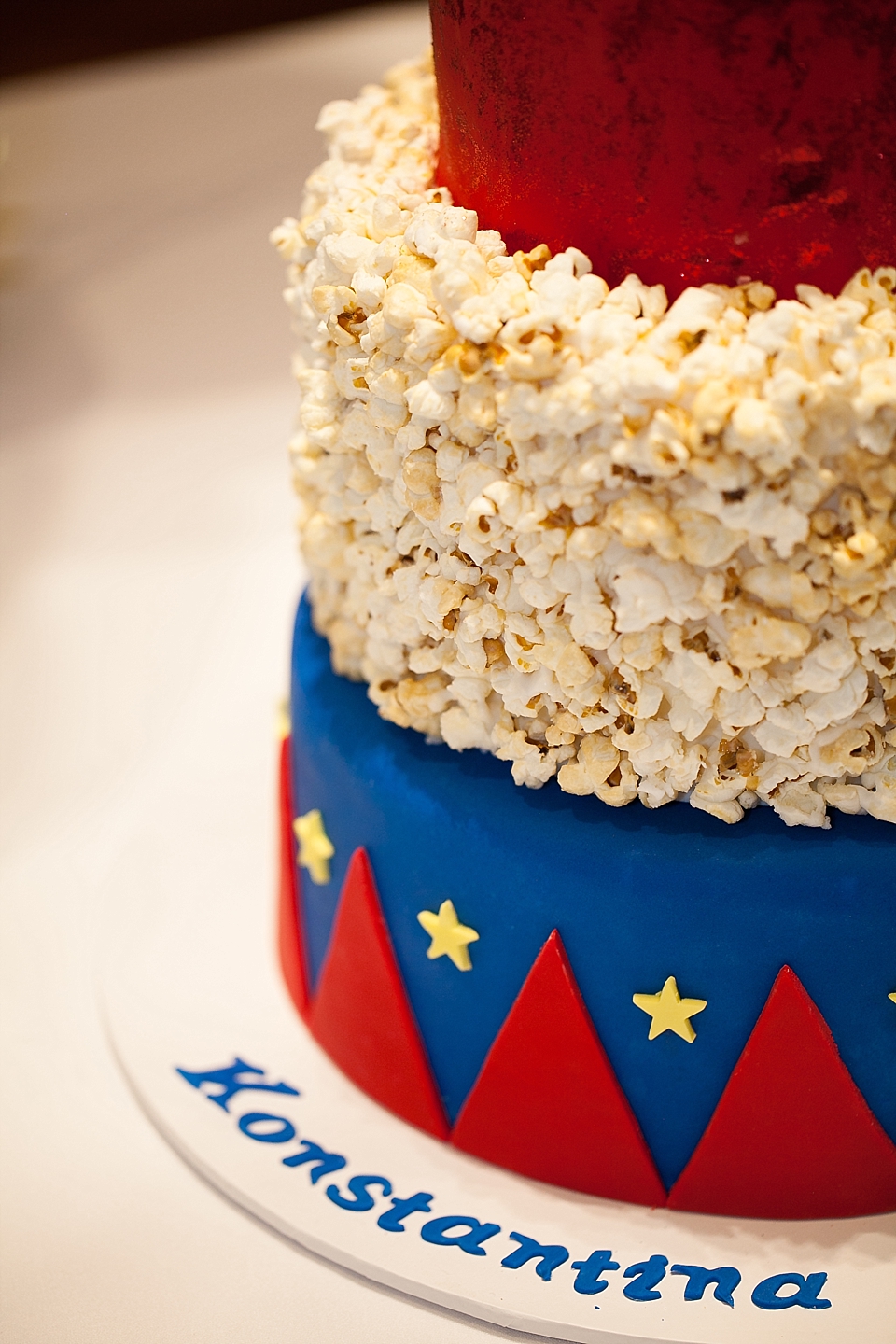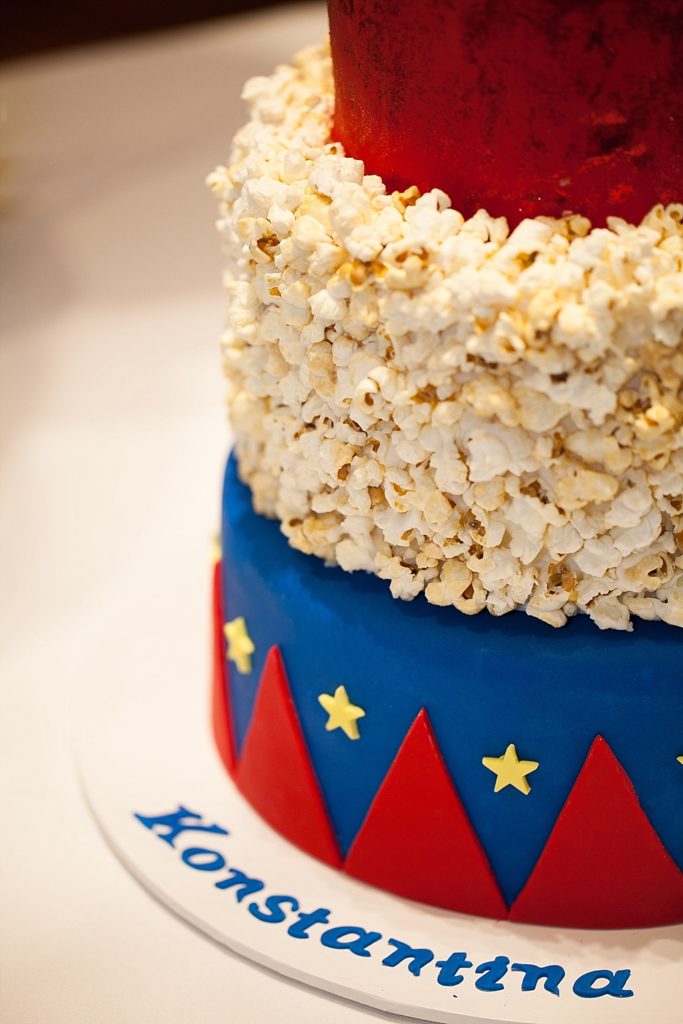 Popcorn was also featured on a whole tier of the cake!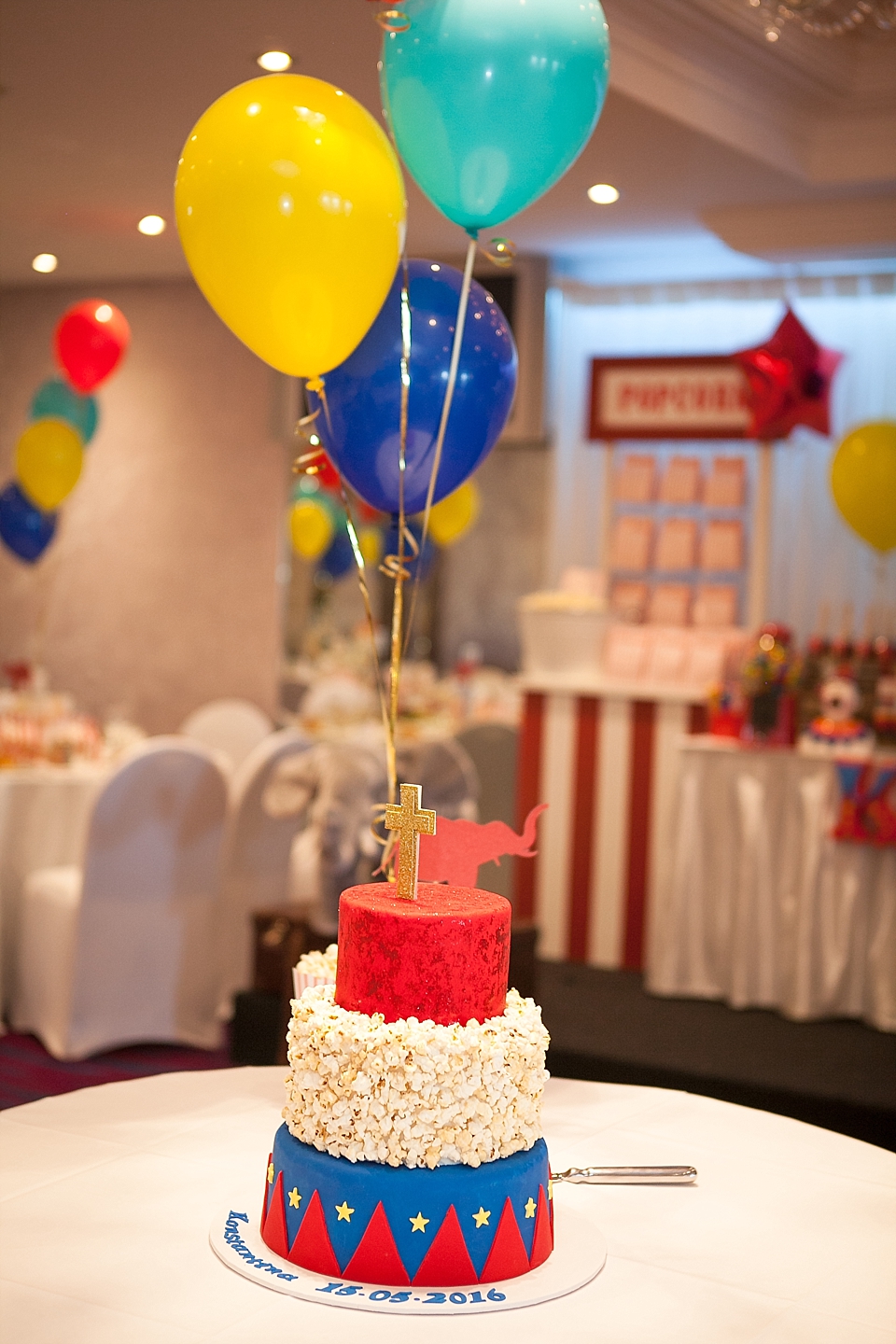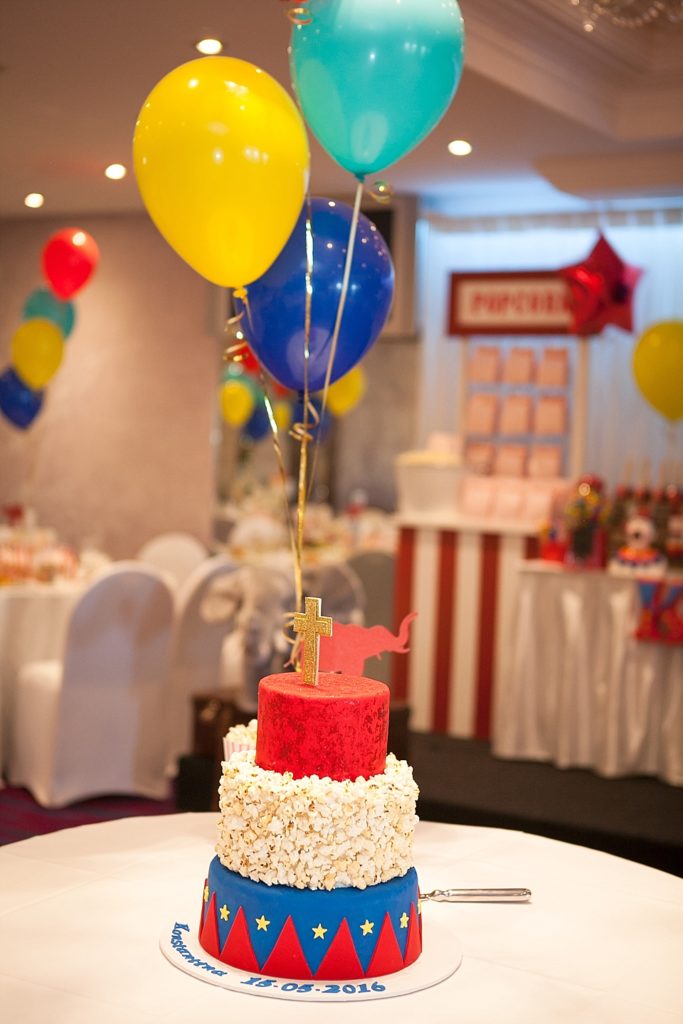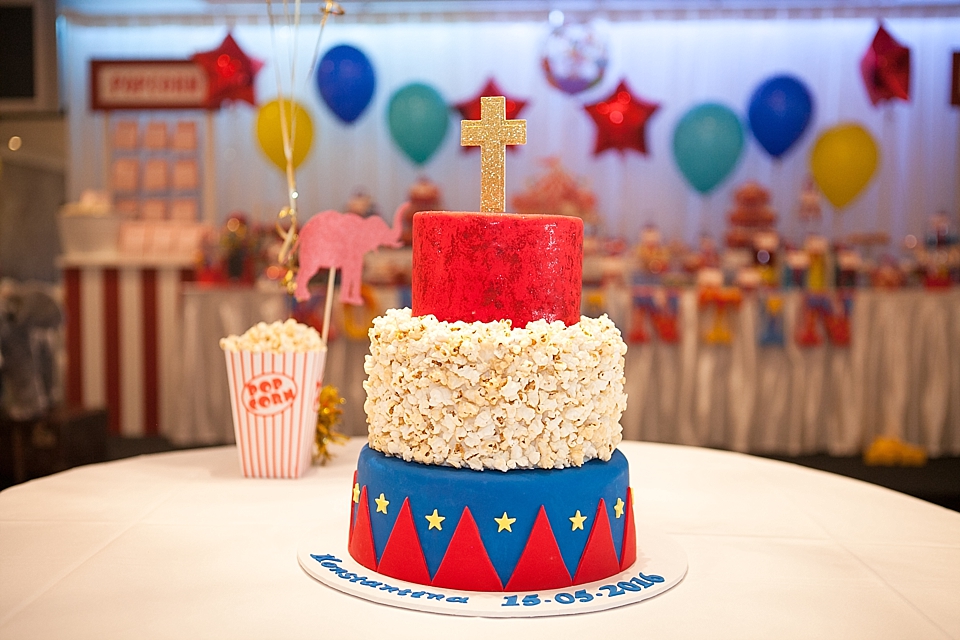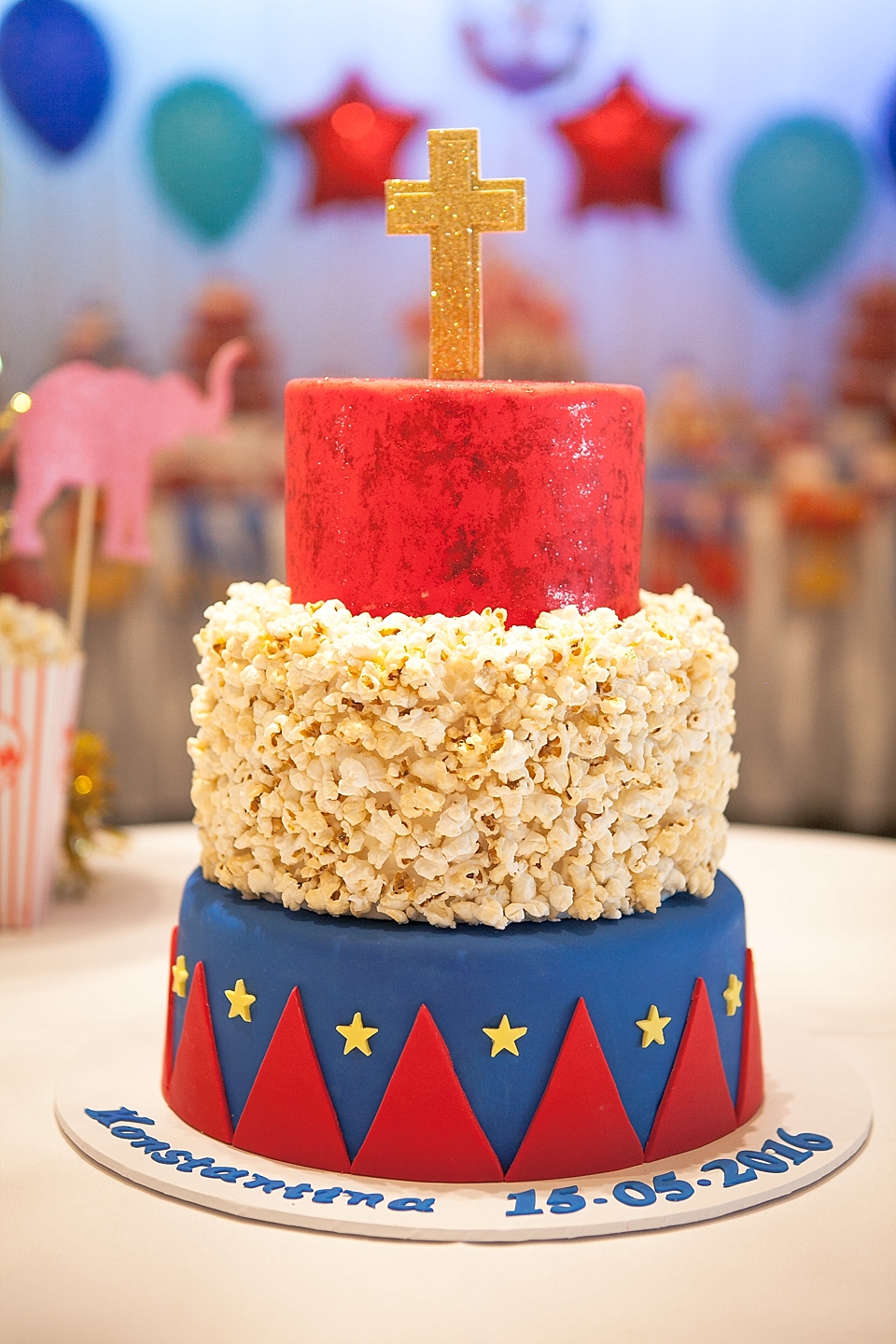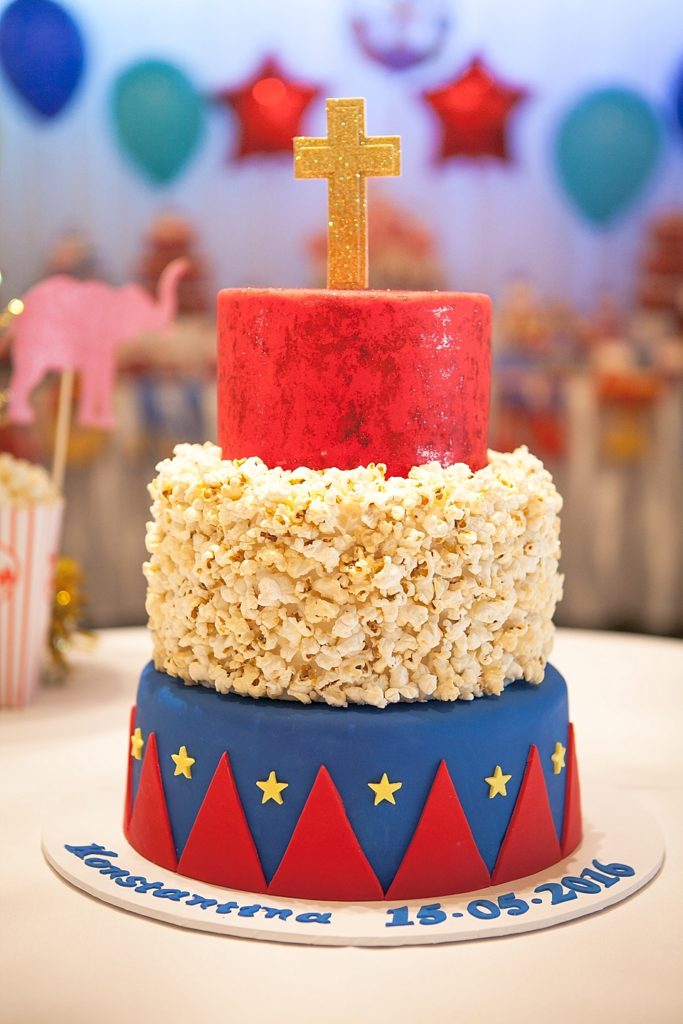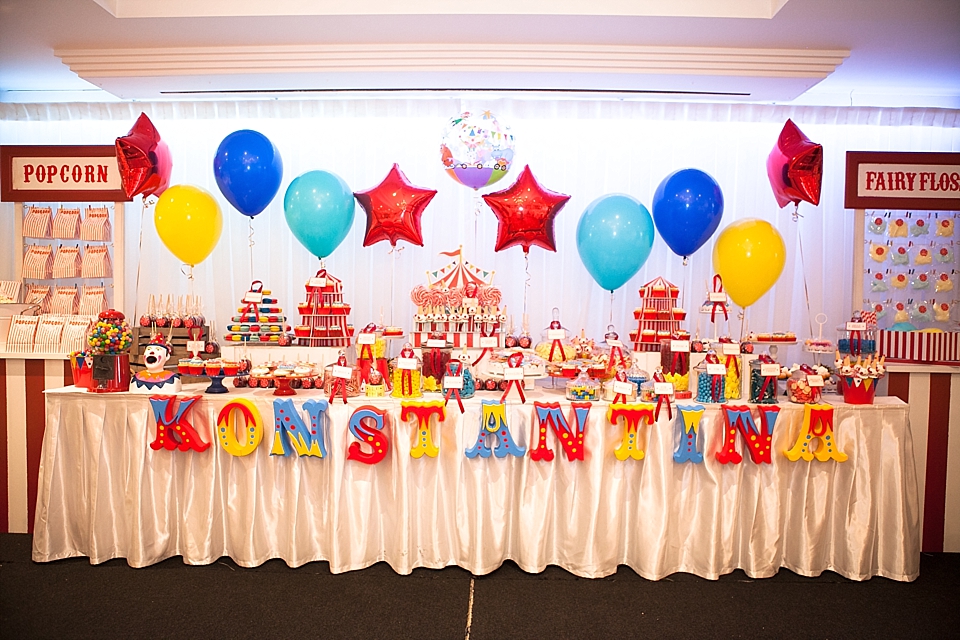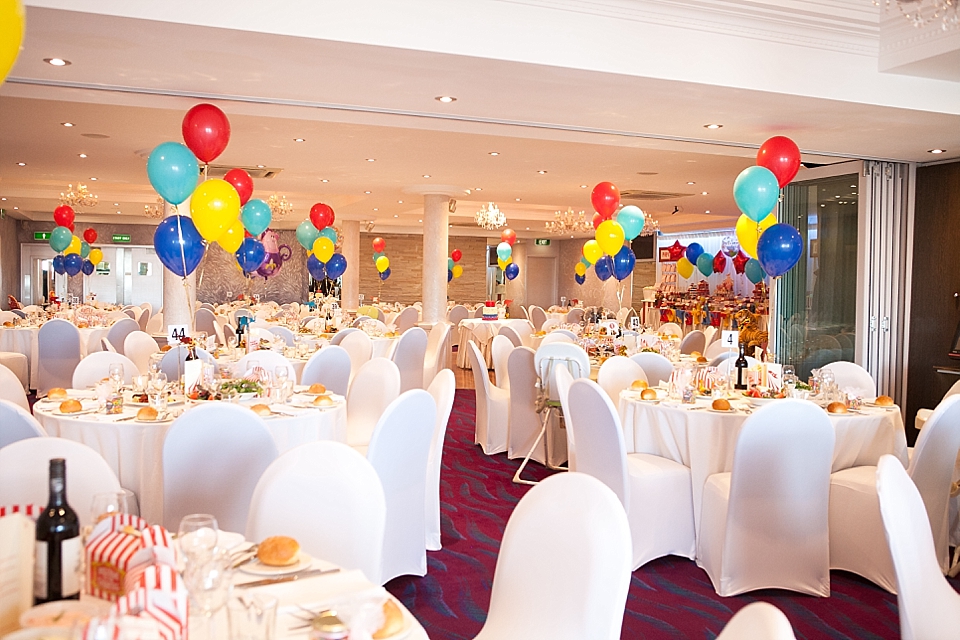 Vendor credits