BY SALLY BRUCE OF THE PARTY PROJECT
WHAT YOU'LL NEED
Cookie dough
Royal icing
Wilton colour gels
Edible paint
Vegetable cookie cutters
Rolling pin
Toothpick
Paintbrush (if using edible paint)
Baking paper
8 icing bags (I use sandwich bags and clips)
How to make your Easter veggie cookies
1. Roll out your cookie dough and cut out some vegetable cookies, remembering to dip your cutter in corn flour in between so it doesn't stick. Place on baking paper, on a cookie tray and chill in the fridge for 15 minutes before baking so they keep their shape.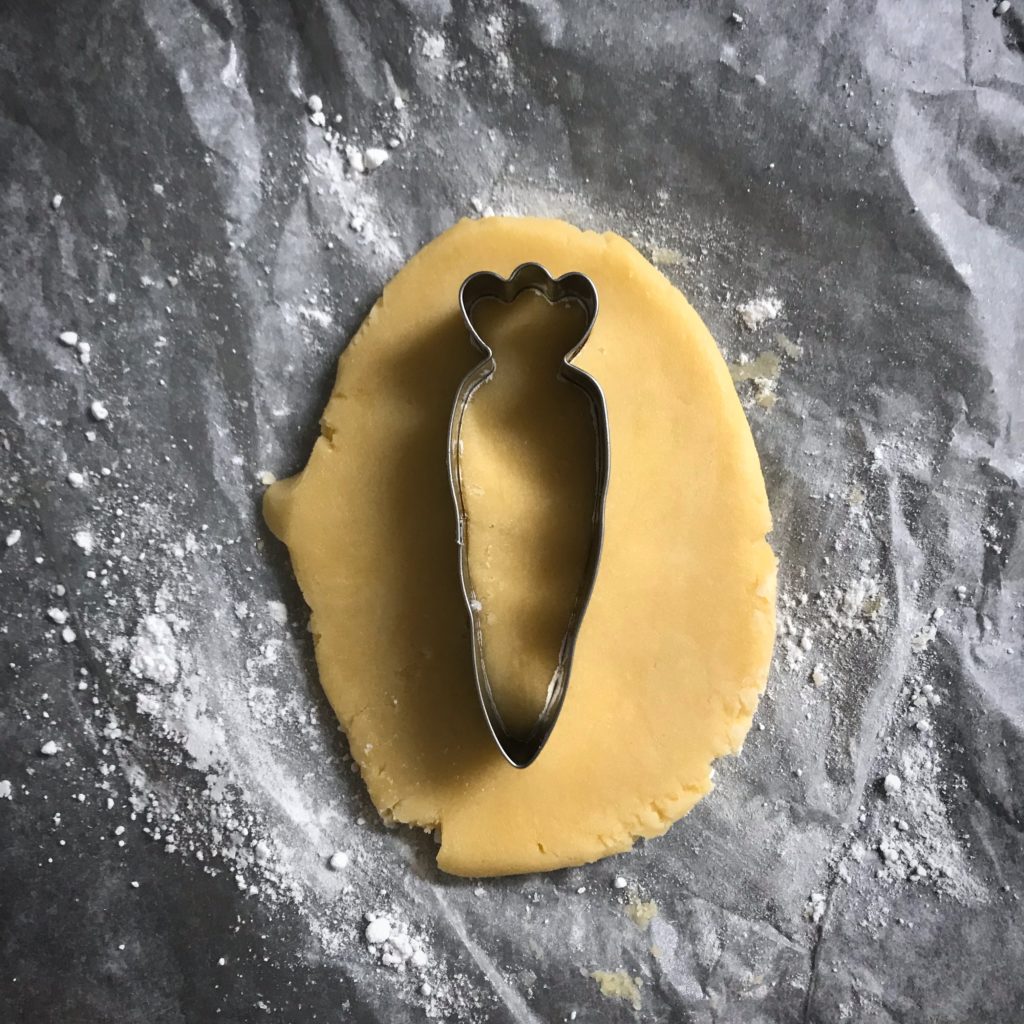 2. Make up some royal icing in two bowls, one a toothpaste consistency for the outlines and the details and one a shampoo consistency for flooding the cookie. To colour the icing I use Wilton gel colours in green, orange and purple. Separate the flooding icing into 4 bowls, colour your icing and keep one white. Place them in icing bags as you go. Do the same with the outline icing.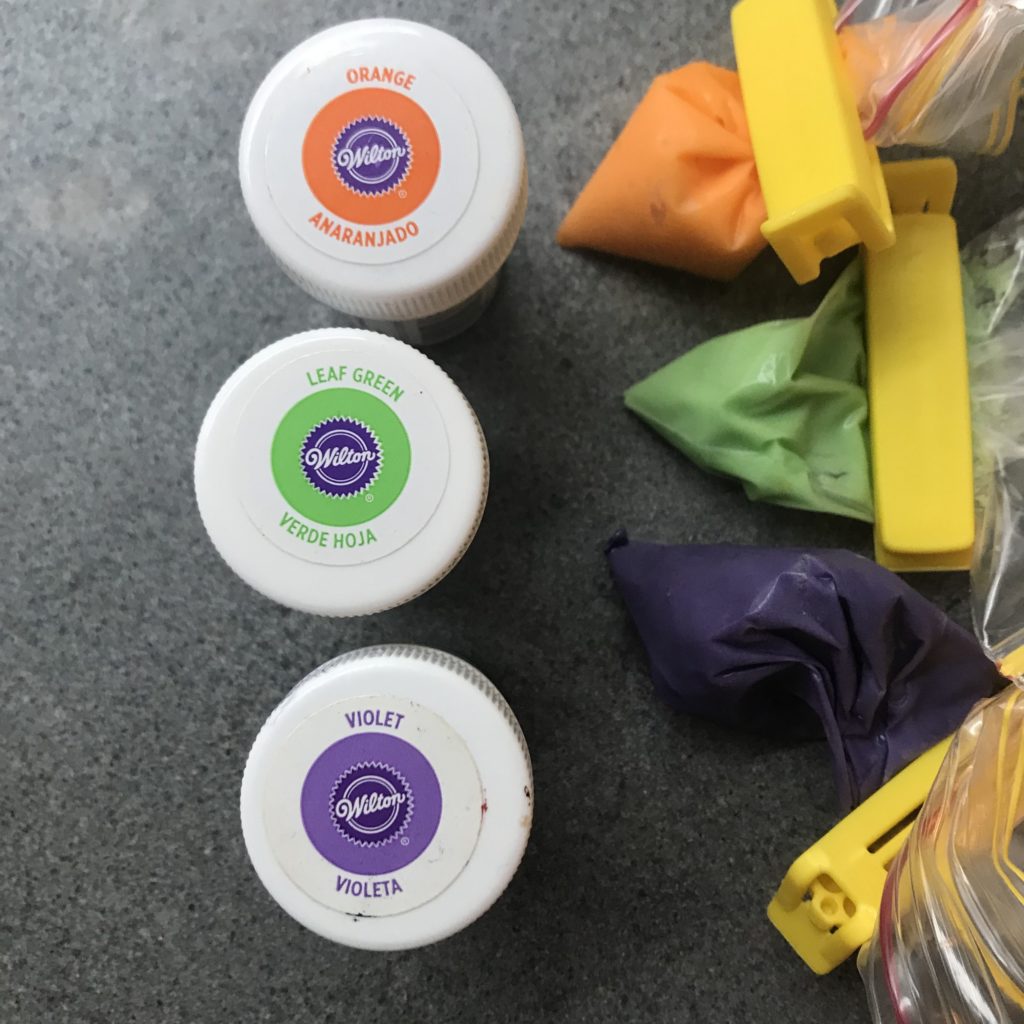 3. Outline the vegetable with the thick icing, using orange for the carrot and purple and white for the turnip.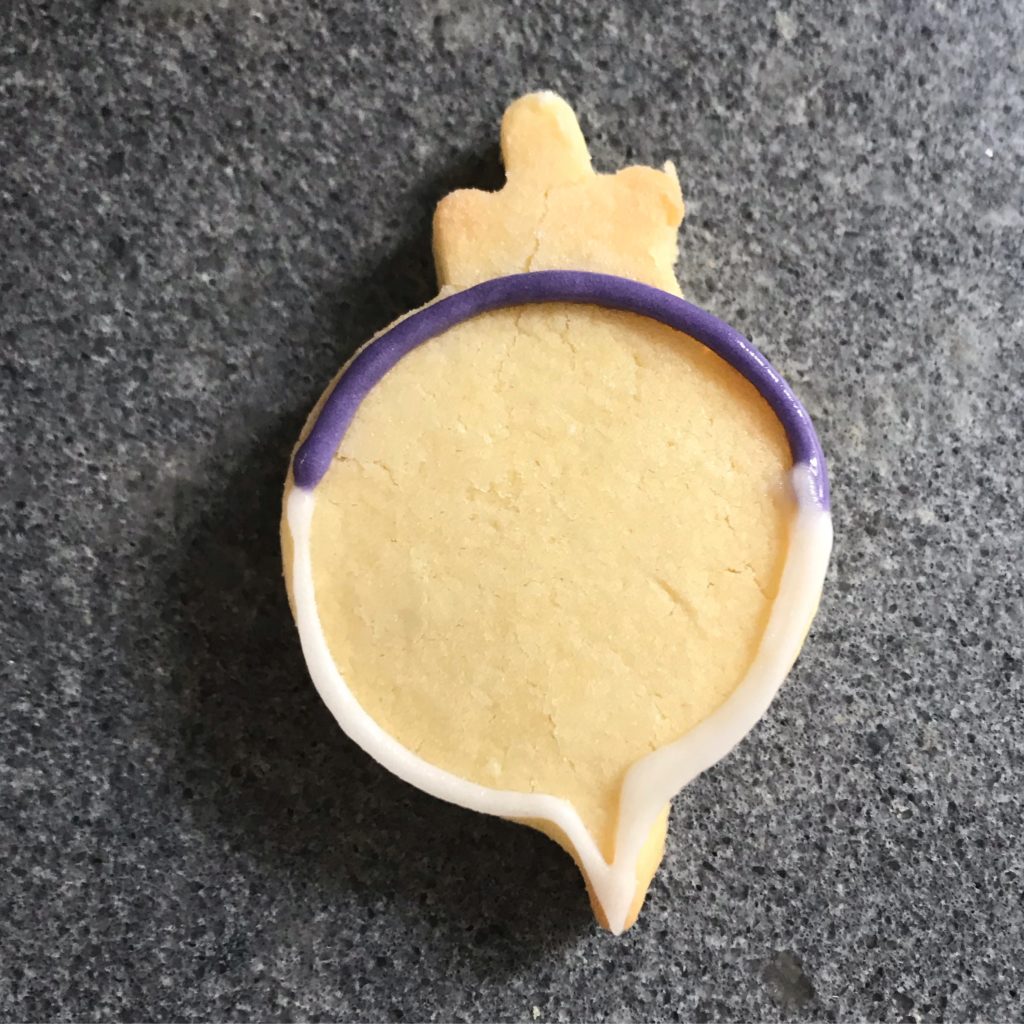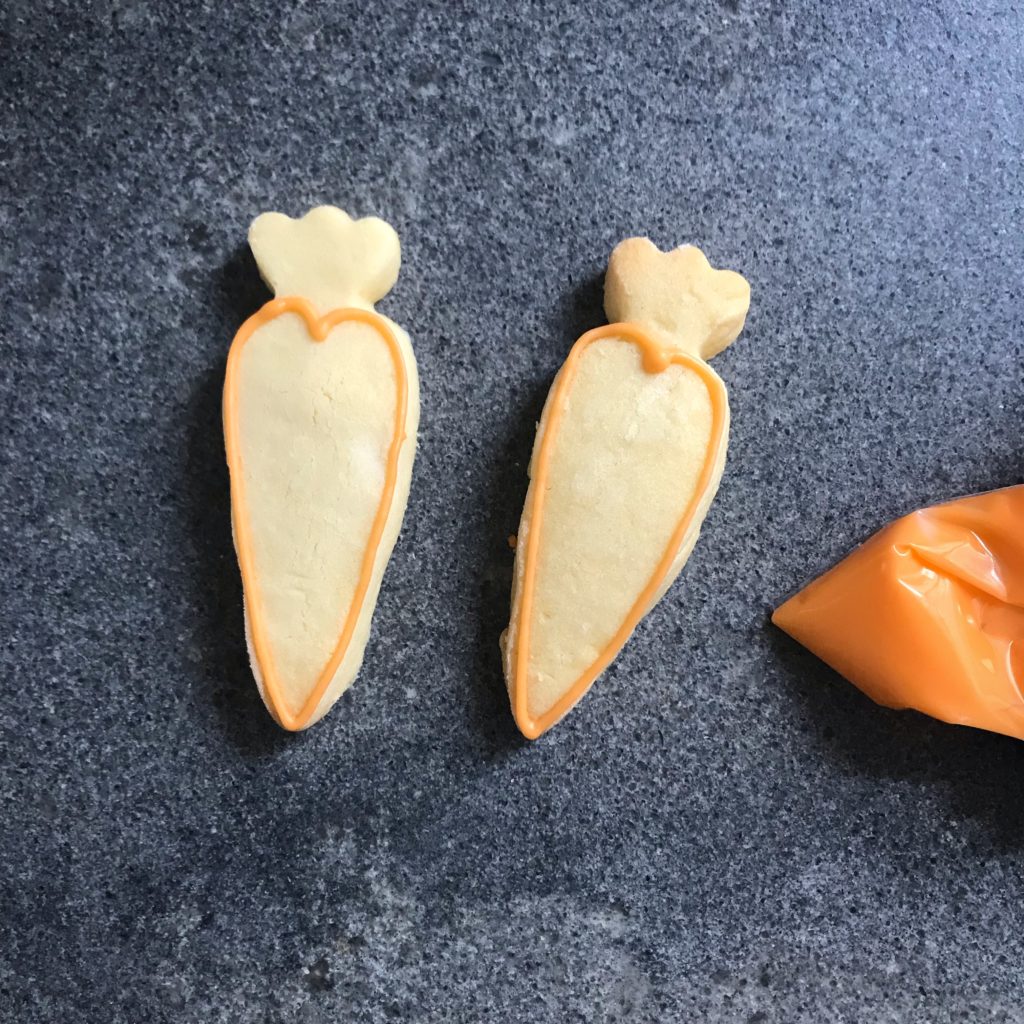 4. Fill in your carrot cookie with your orange flooding icing, popping any air bubbles with a toothpick. Fill in your turnip with purple and white. Take your toothpick and swirl the icing to blur the line where the purple and white meet. Then remove any air bubbles. Leave them to dry a while.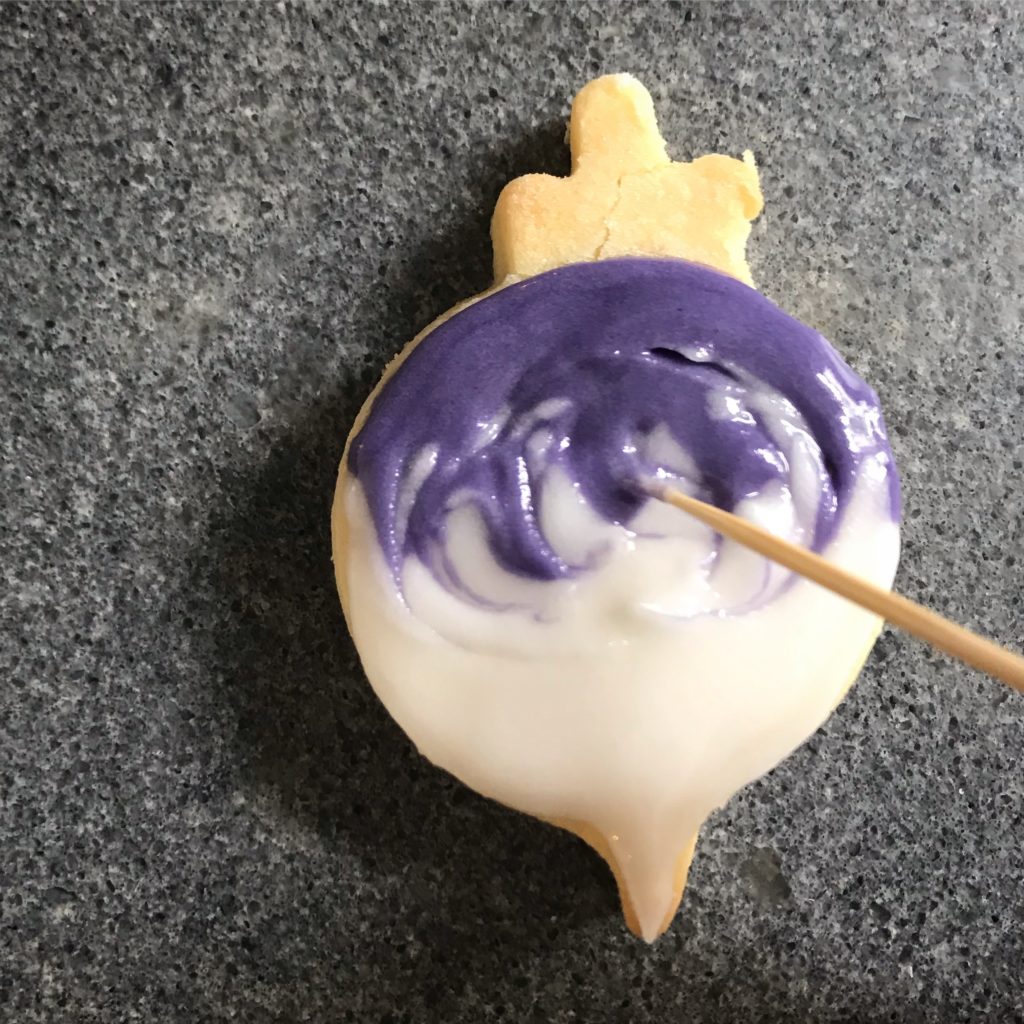 5. Outline the leaves with the green thick icing for your vegetables, then fill them in with your thinner icing. Once it has dried, add some leaf details with your outline icing. image1.jpeg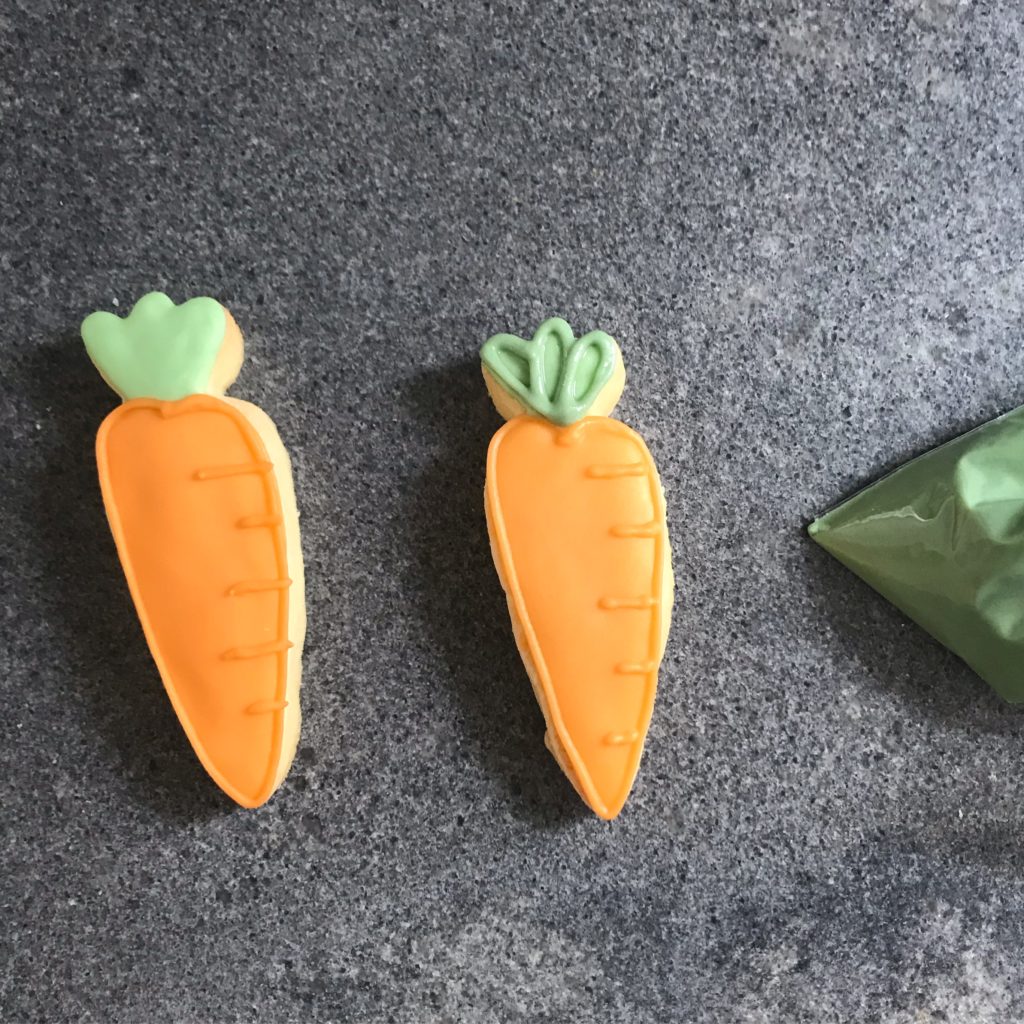 6. Once your cookies are completely dry, you can personalise them for your loved ones and add some names. Professionals use projectors to write on cookies, but I use a piece of paper as my guide. You can go over the icing again, so start very lightly. If you make a mistake, carefully clean the writing off with a tissue and start again.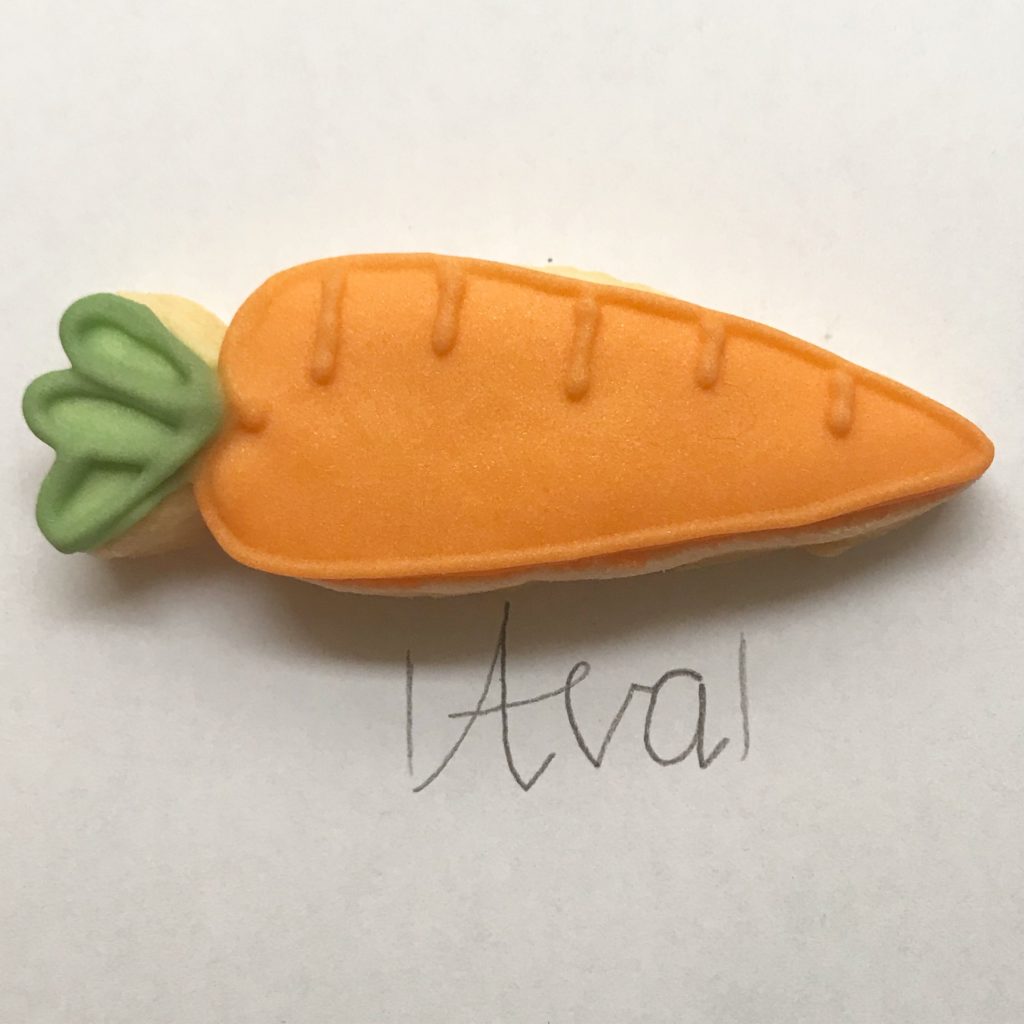 7. Once the writing has dried, paint it with some edible art paint, I have chosen gold.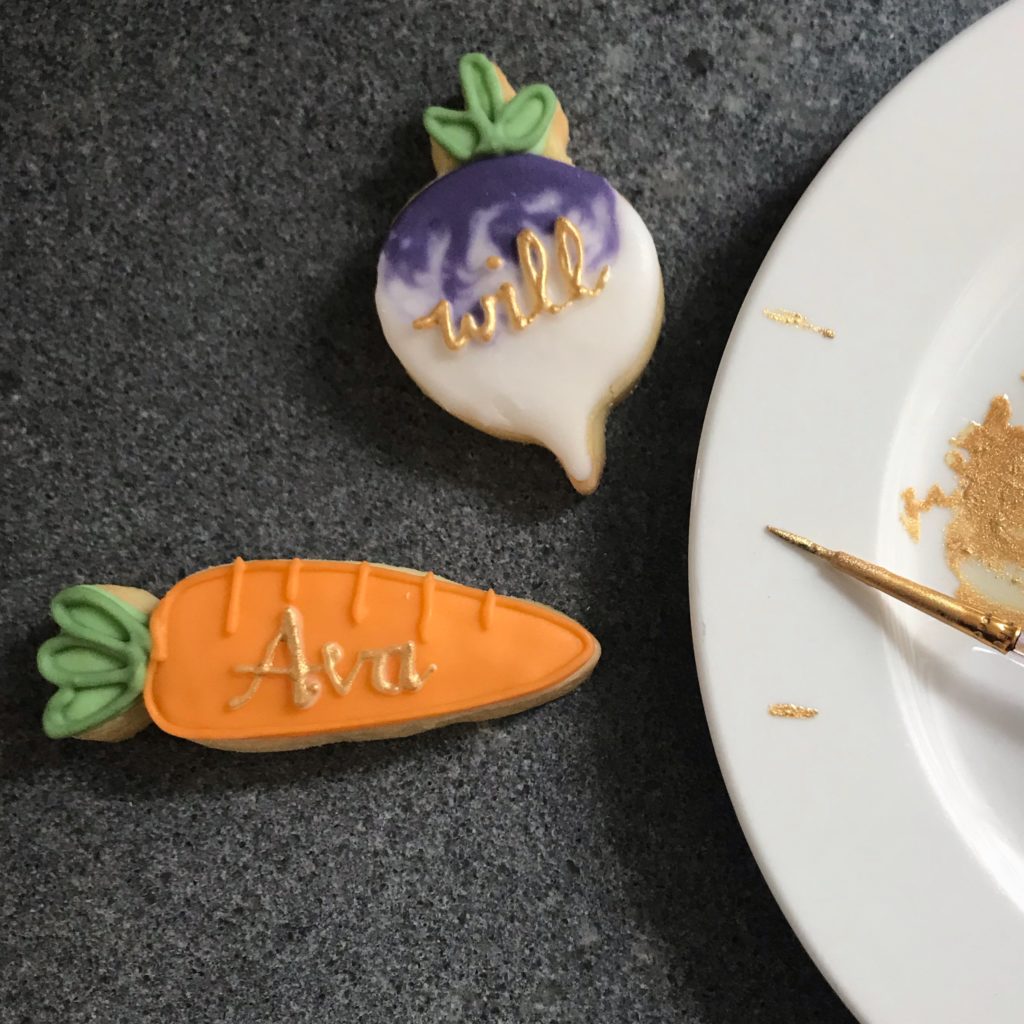 A perfect way to decorate a cake or your Easter table!