In today's blog post Debbie, from One Pretty Day, recalls how she pulled off the impossible to make sure Ella Rose had the best day ever for her 6th birthday. Read on for the details of this dazzling and colourful Trolls themed 6th birthday.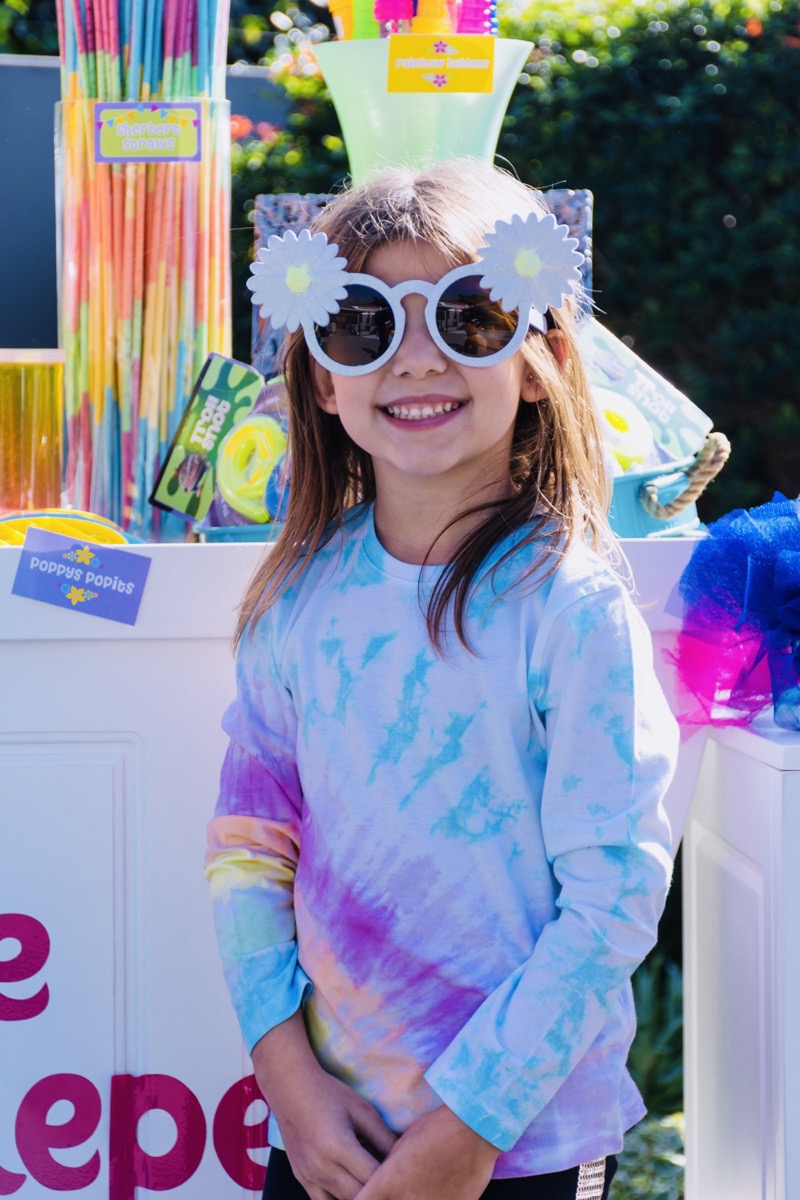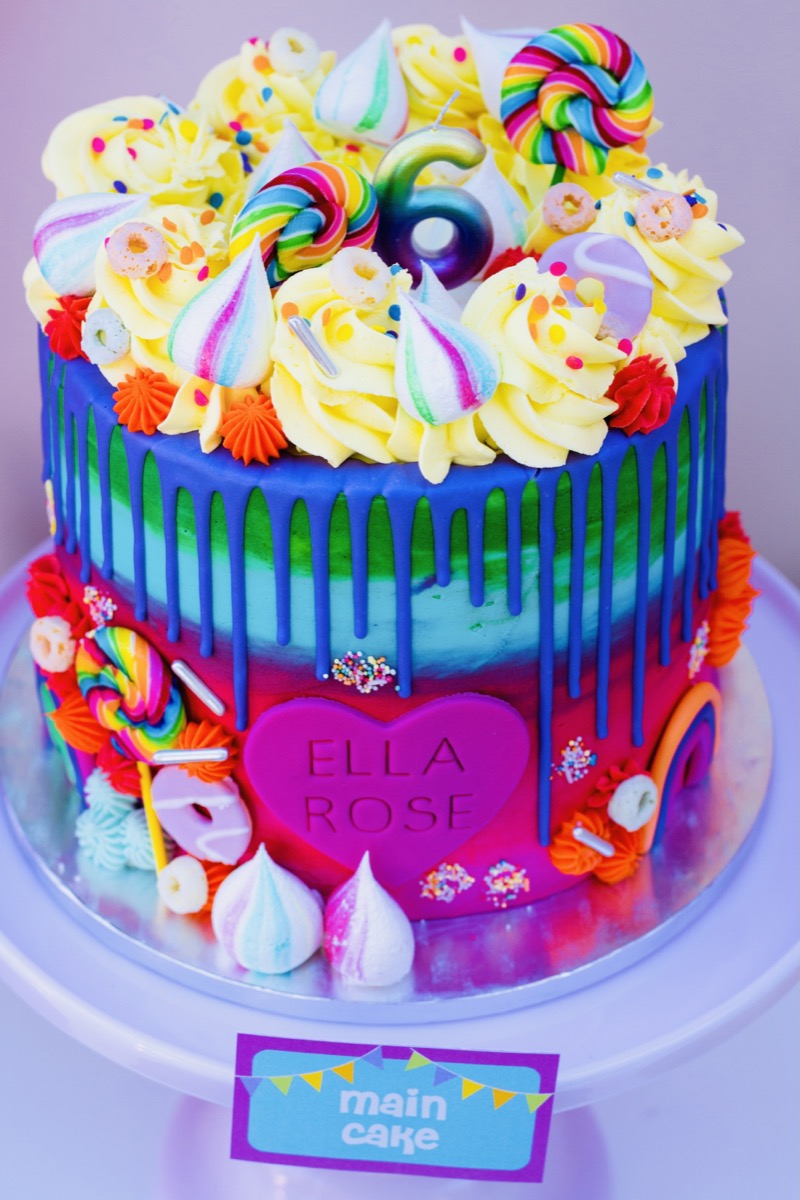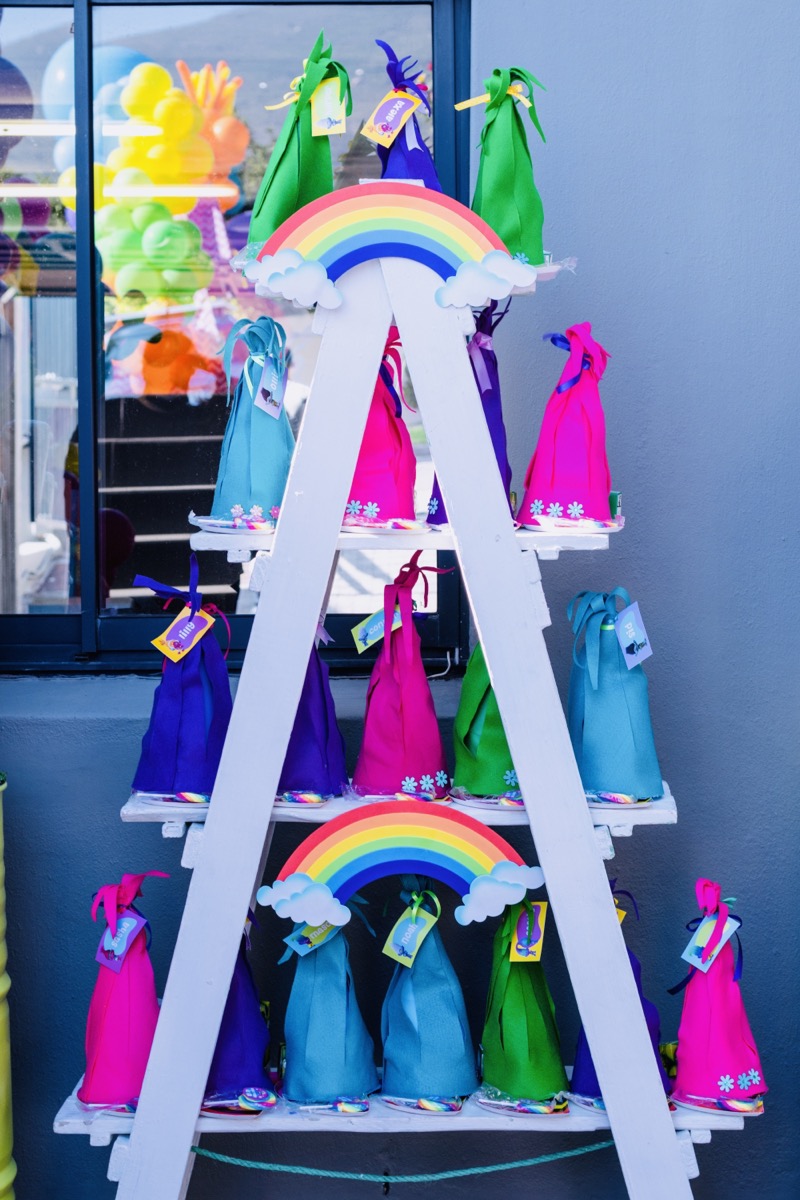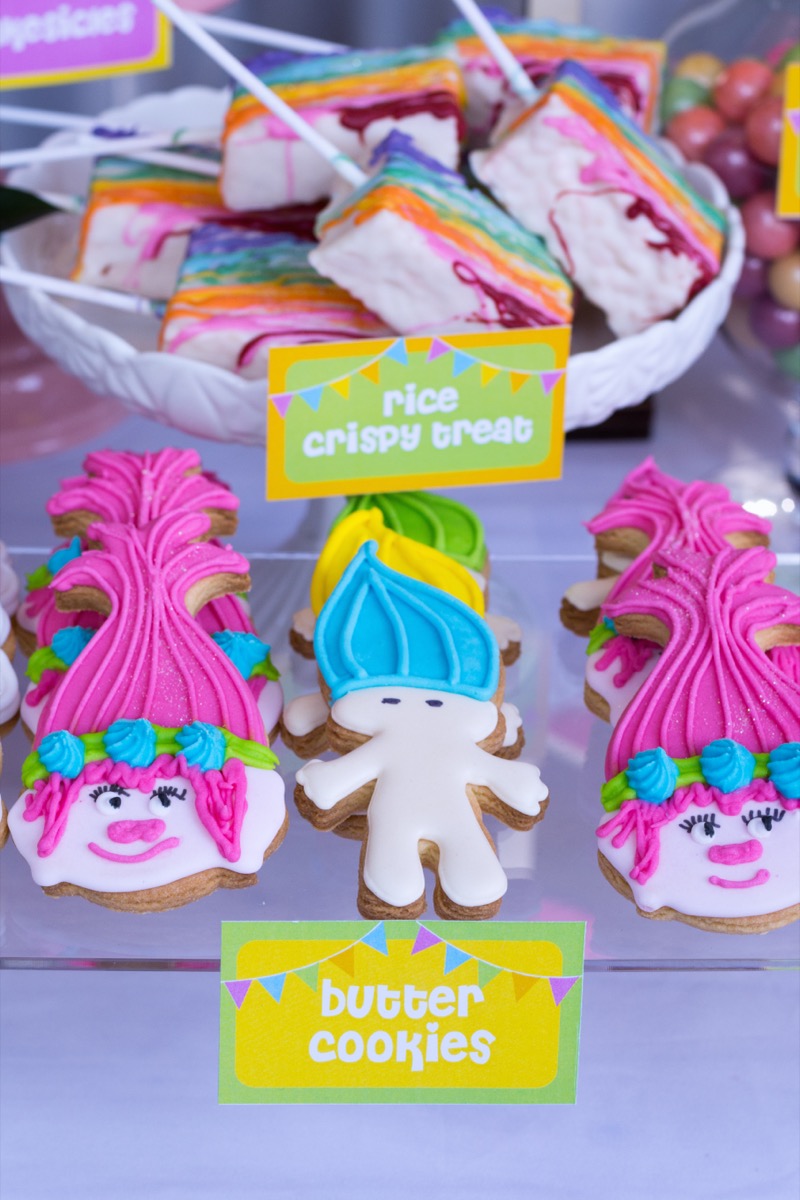 Ella Rose's Trolls Themed 6th Birthday
You get miracles, and then you get CRAZY miracles! And this party was one of THOSE! It normally takes me 4 – 6 weeks to design a party, but when Ella Rose's mom contacted me in a state on the Monday, and asked me to work a miracle by the Saturday, I had four days to fast forward the whole planning process! And I think you can agree the result was BRIGHT, FUN AND BEAUTIFUL, just like the gorgeous Ella Rose herself!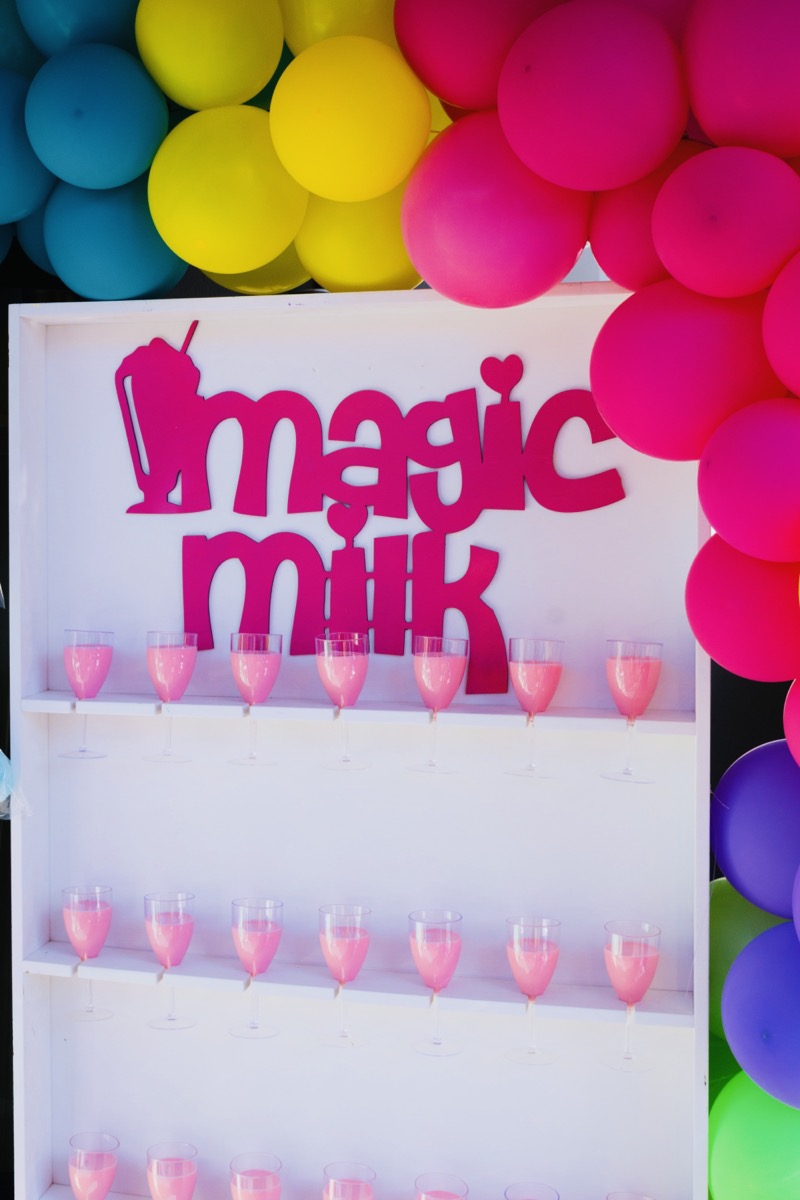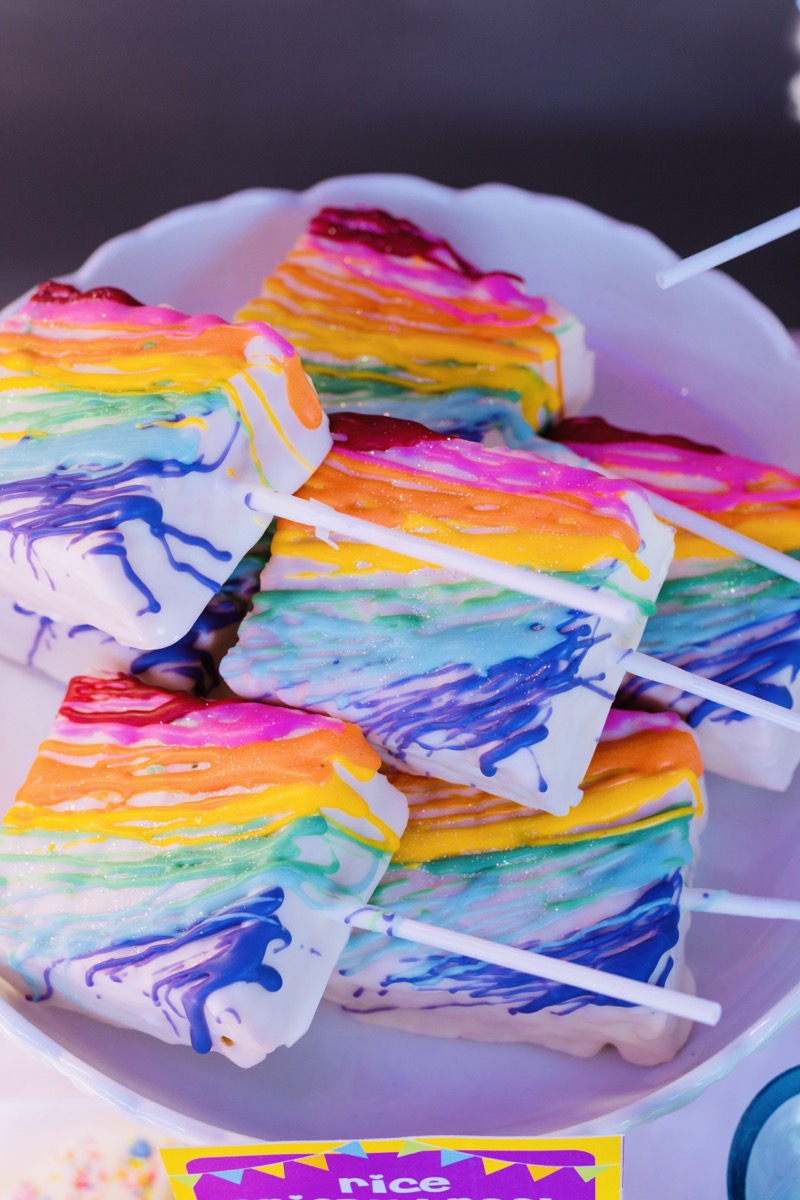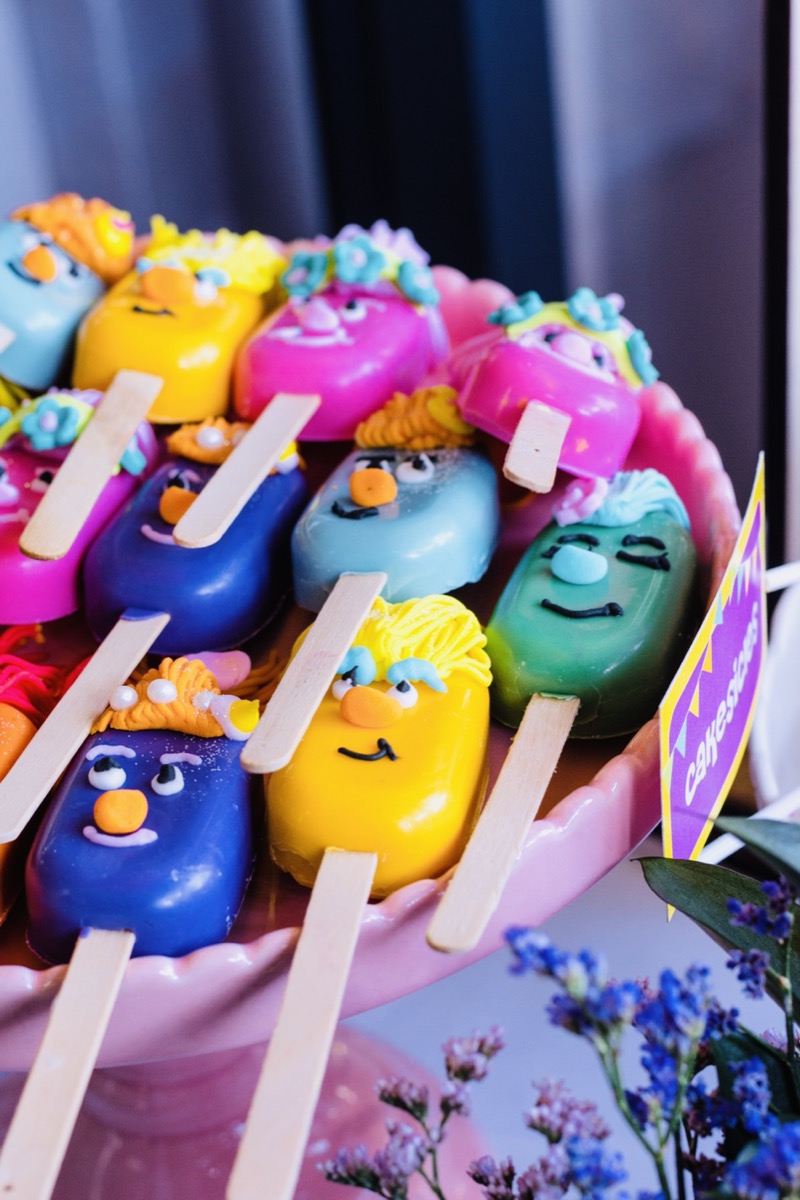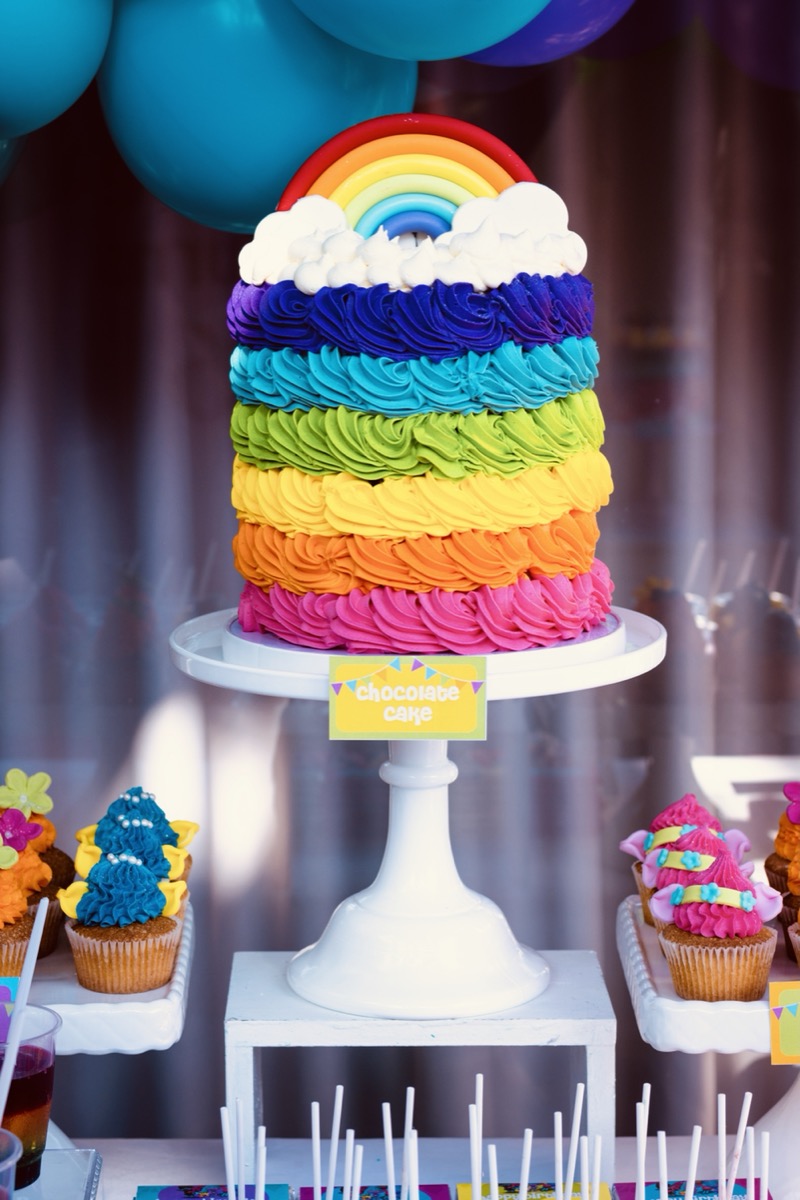 It was THE most perfect sunny Saturday for Ella's party, once the thick mist had lifted in
Oranjezicht (in South Africa) and the beautiful mountains peeked over the walls of this beautiful family home. Kiddos had the time of their lives hanging out in teepees, having makeup, glitter tattoos and
nails done (girls), while boys made slime with slime kits and had hair sprayed! Super cool!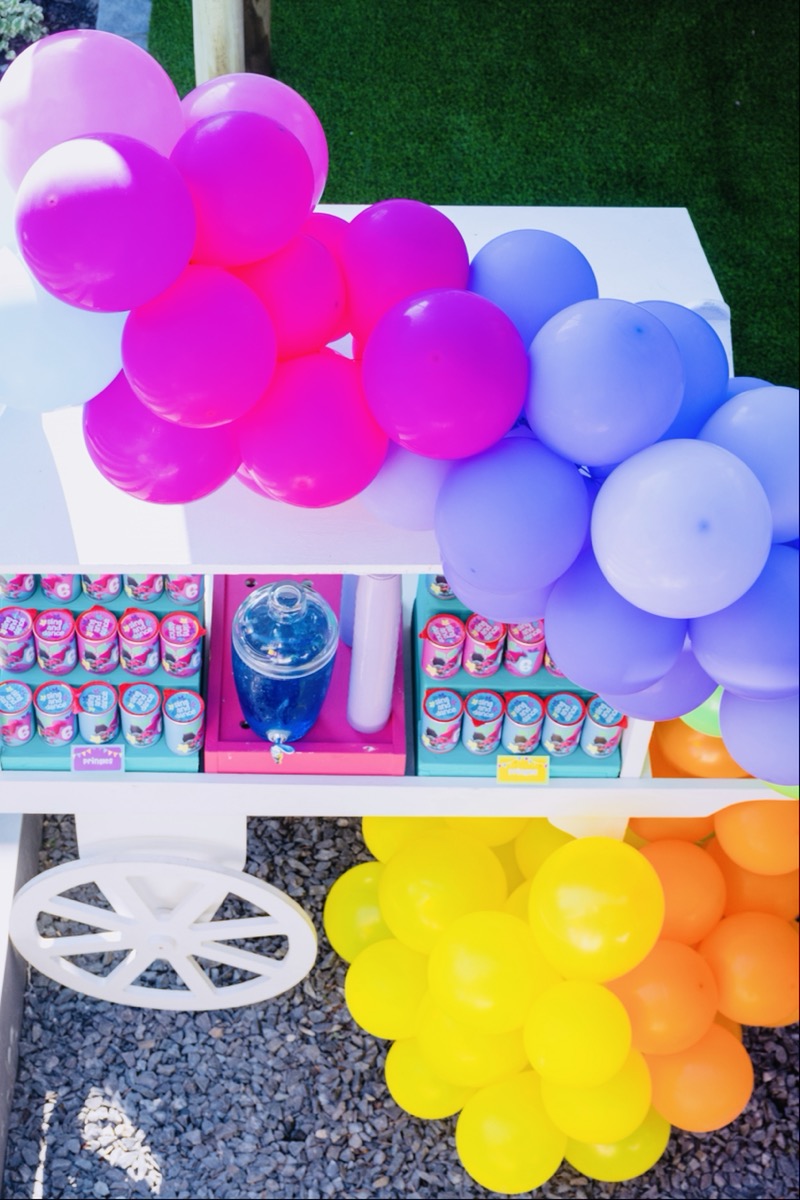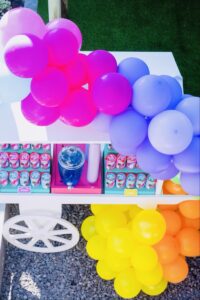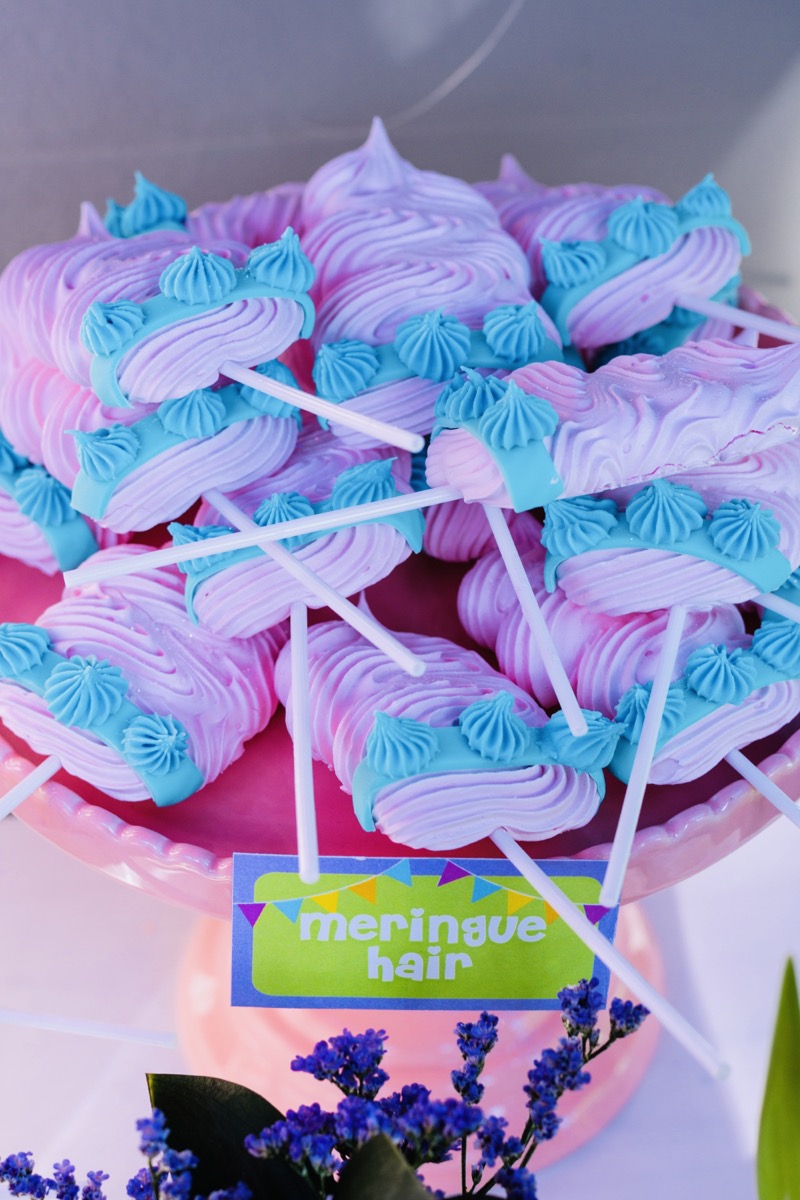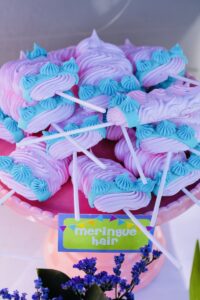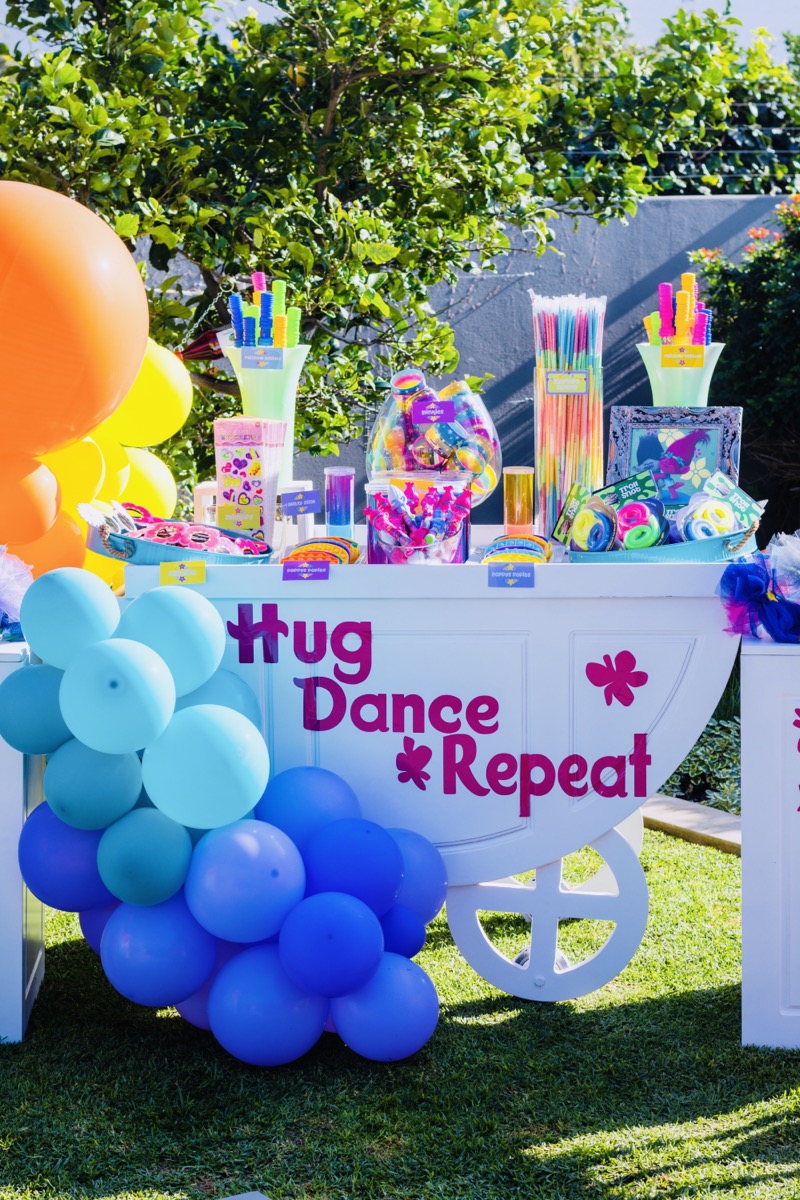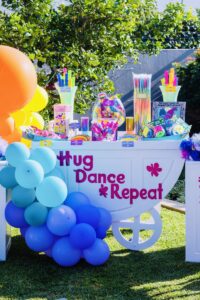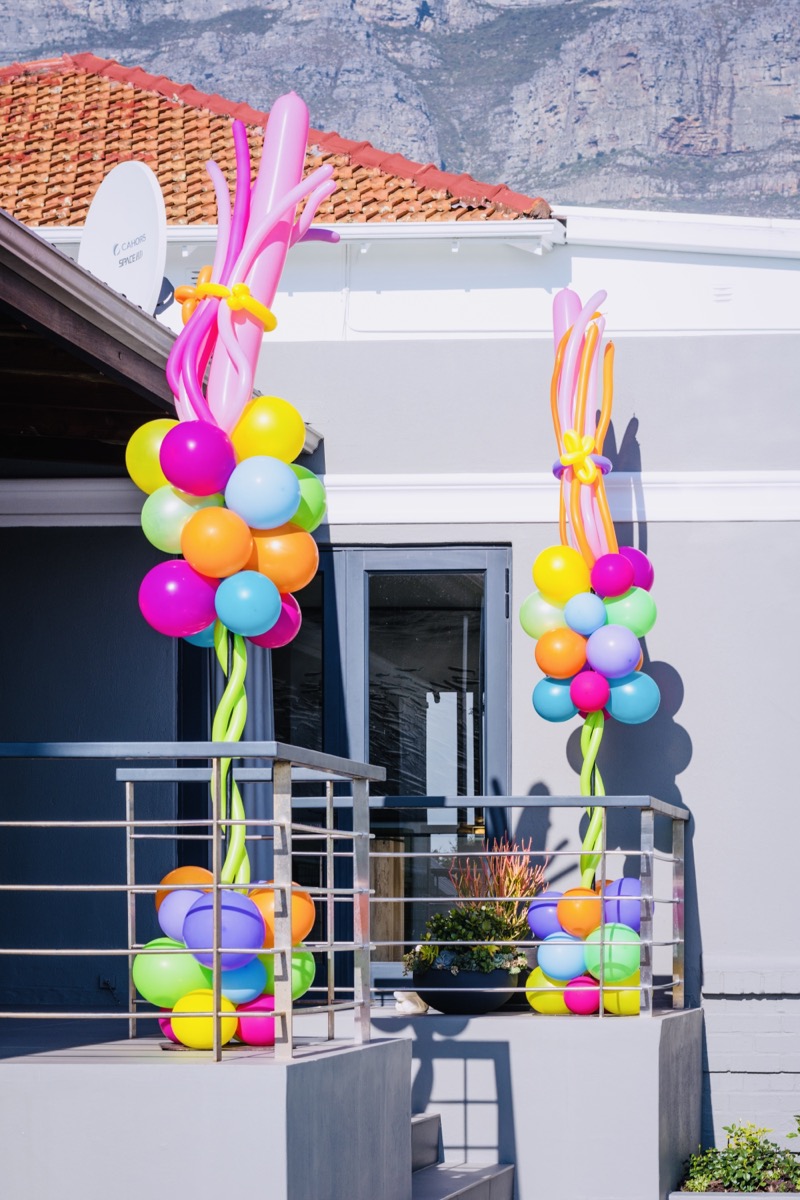 The beautiful dolls house was also a favourite play spot! Then they were enthralled with a magic
show by a magician, all enough to make them super hungry to go and feast at the party tables.
There troll hair (candy floss), magic milk, Poppy's popcorn and a variety of sweet bakes
satisfied any sweet tooth, aswell as two beautifully designed cakes! They could also fill take-away sweetie packets to snack on or take home, with troll food, troll feet, troll tongues and glitter gumballs.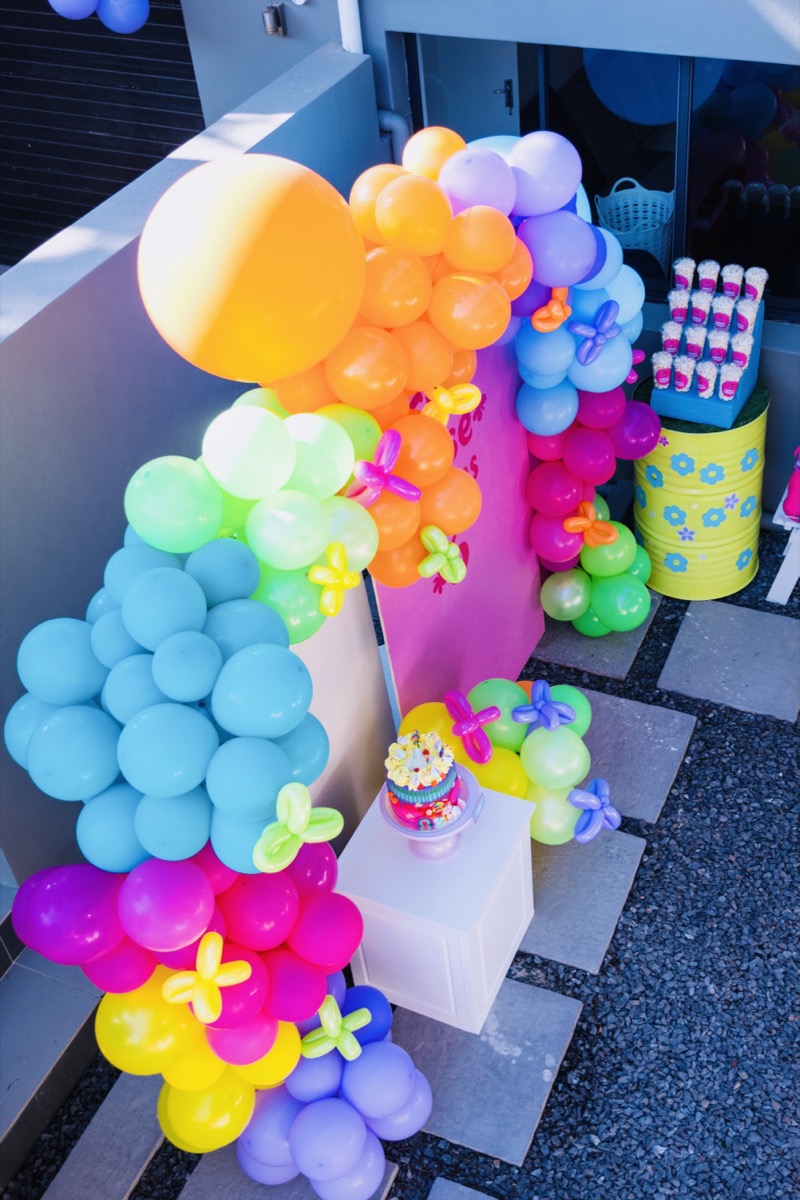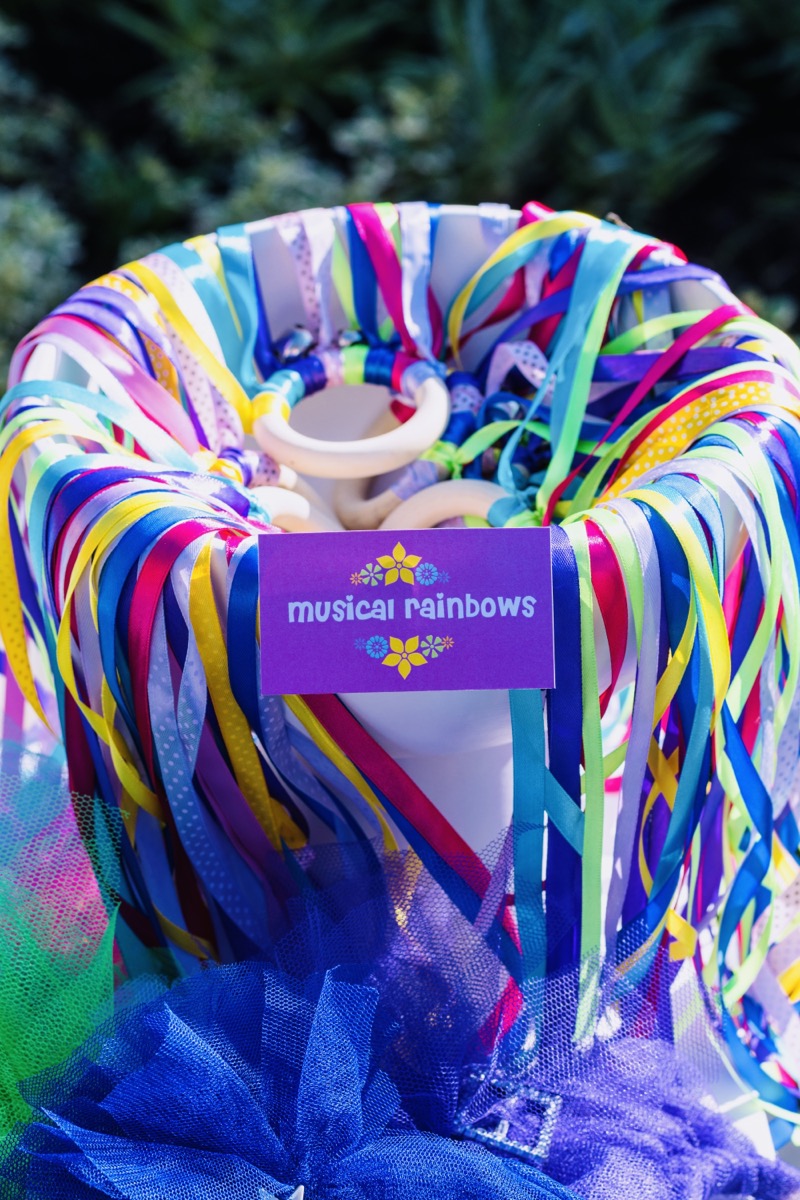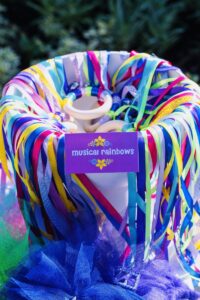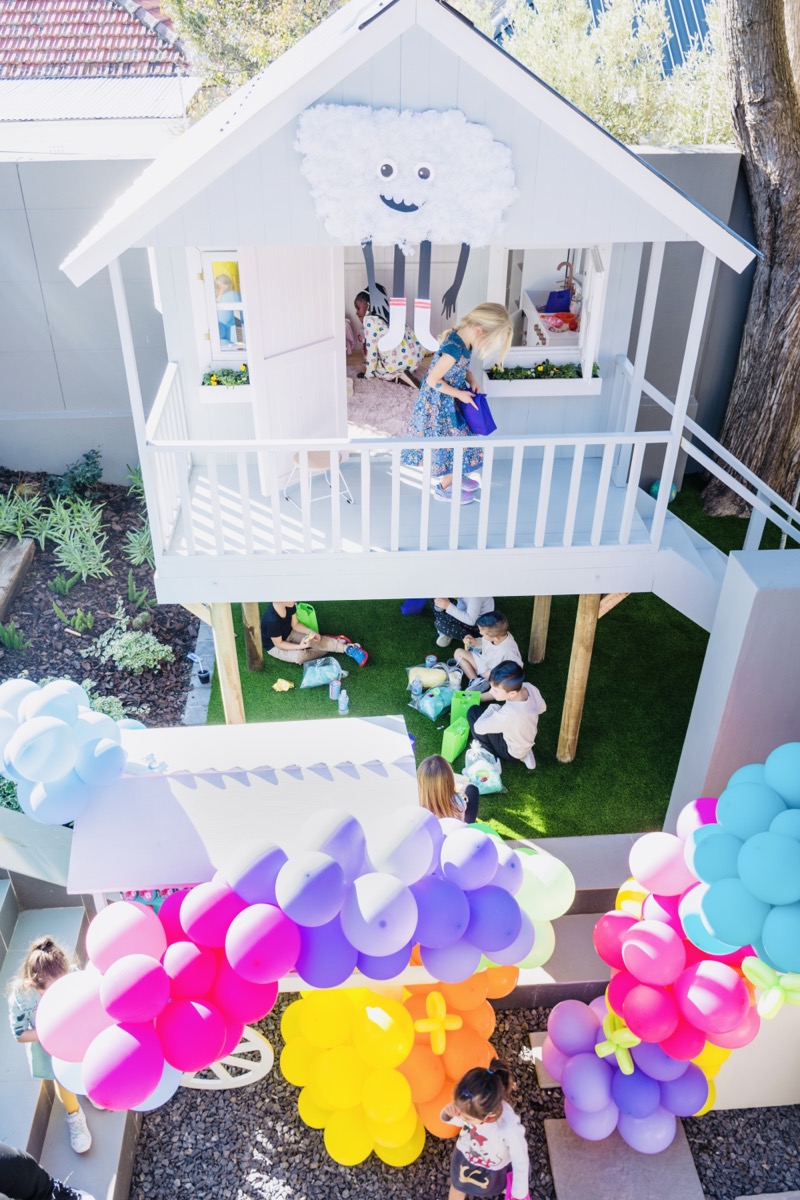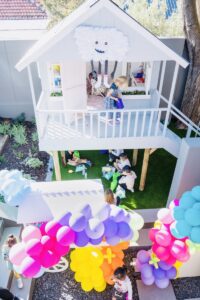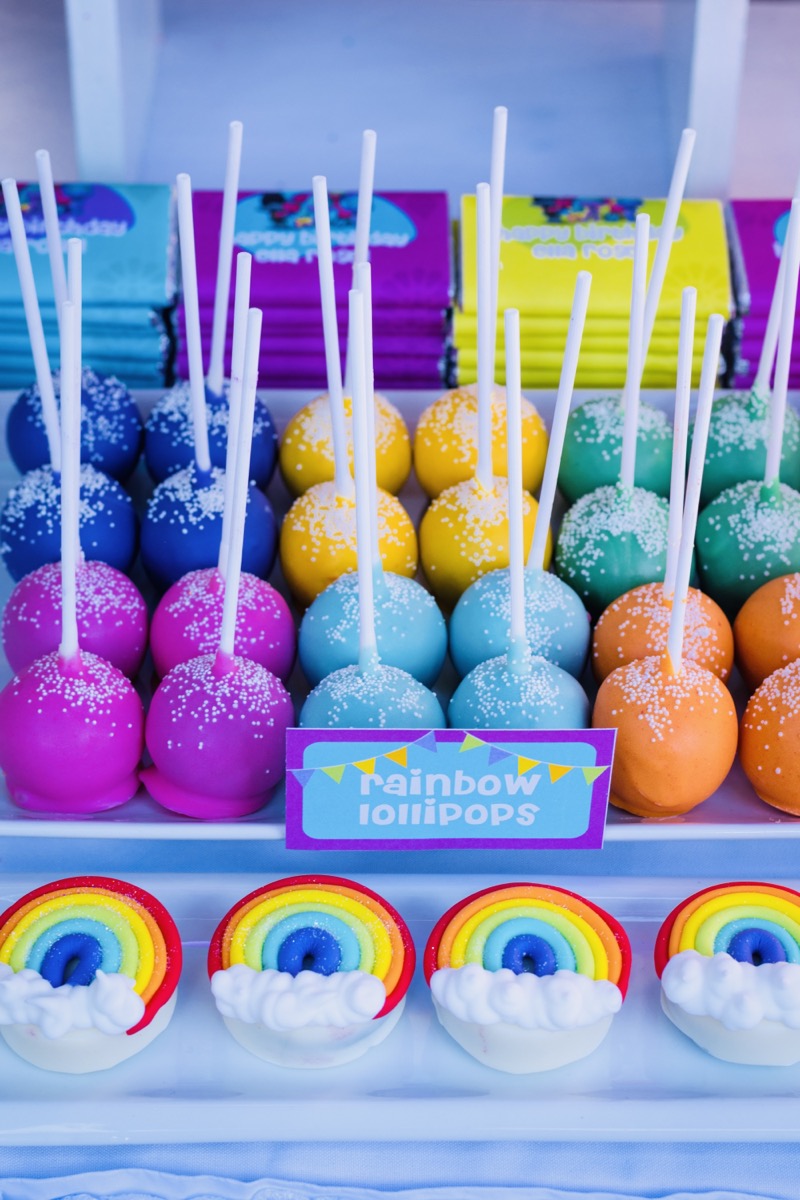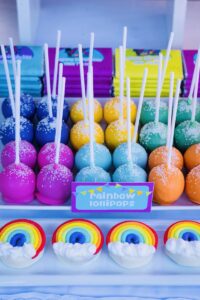 In the corner of the beautiful yard bags had been specially designed for them (HUG DANCE
REPEAT) to pop all their party favours into: stickers, rainbow sherbet straws, galaxy slime, 'troll snot', slinkies, POP-it's, PEZ troll sweet dispensers, troll hair (Alice bands), musical rainbow wands as well as bright hoola-hoops!!!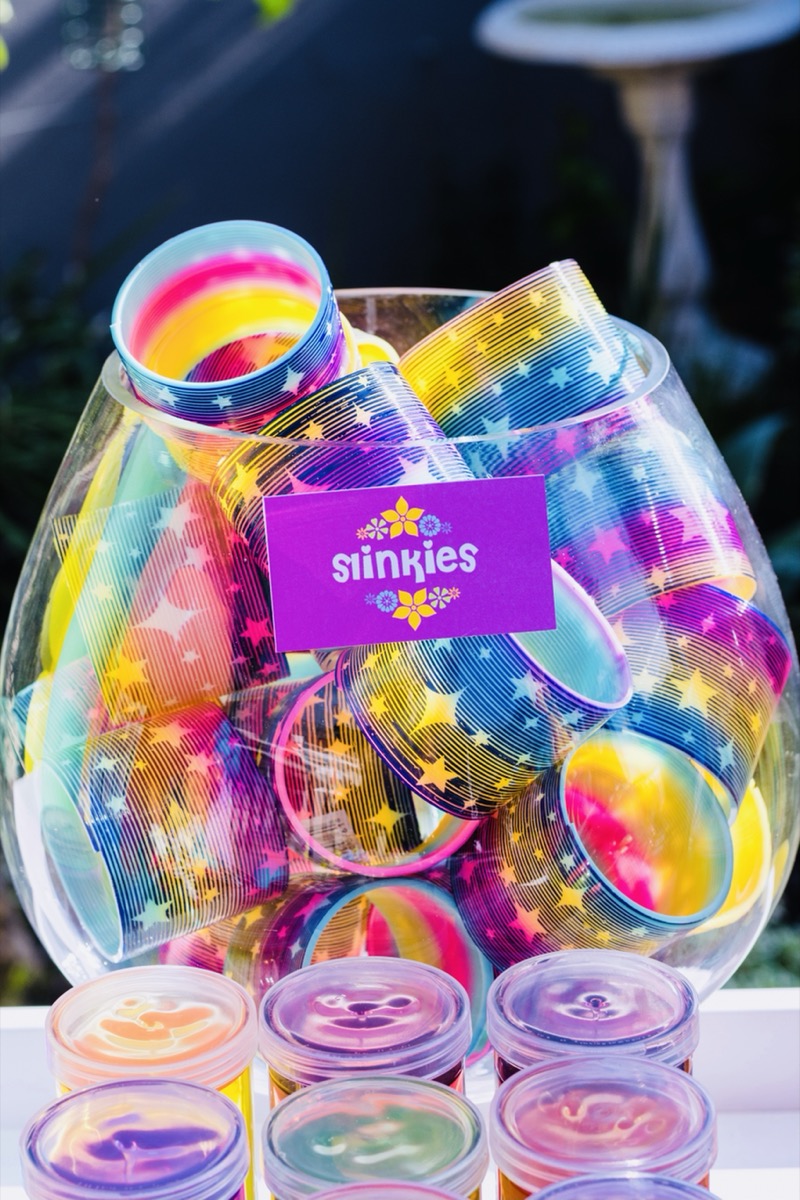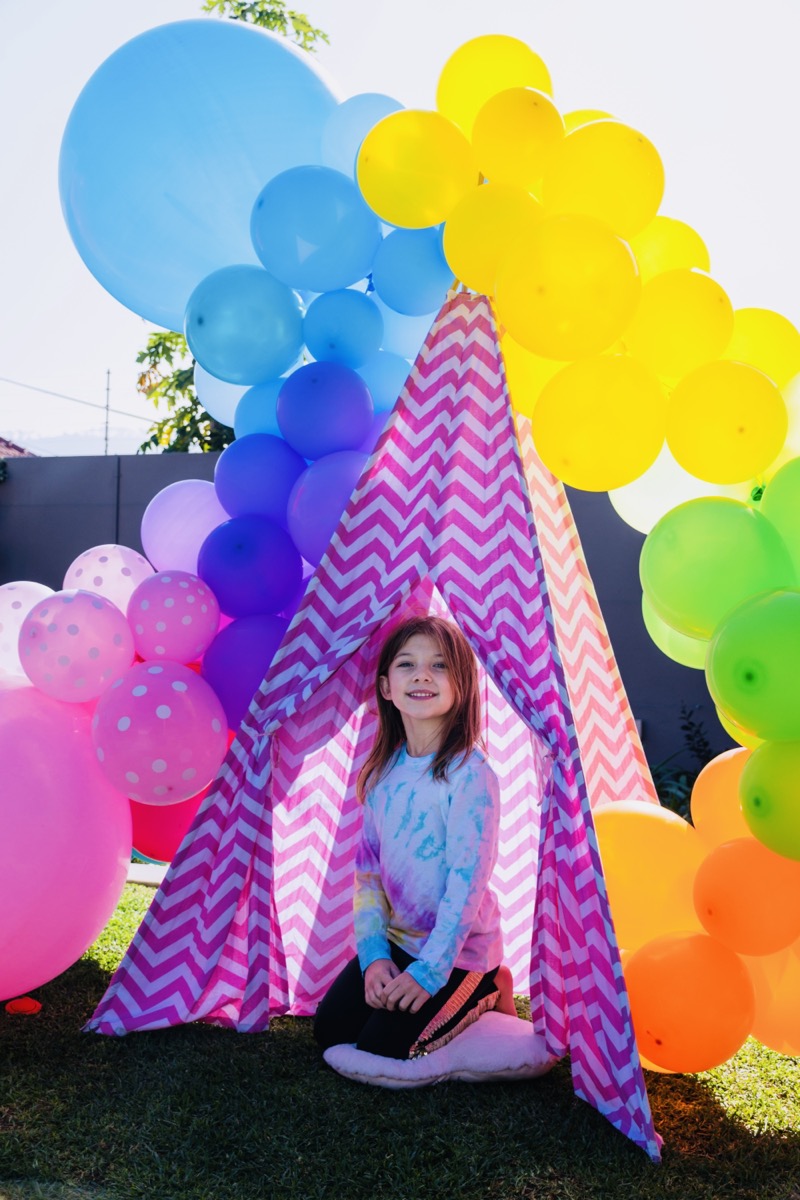 If you look at these kiddies faces they truly had a magical, musical, Colourful and happy day
celebrating their friend, Ella Rose, turning 6! No troll was left behind!
Vendor Credits
Concept, design and styling | One Pretty Day @opdparty