Aaah unicorn parties! We never tire of them! Plus, it's now official. Unicorn ain't going anywhere. It is now so firmly cemented in the 'party rites of passage' that EVERY little kid is going to be getting one within the first three years of their lives. Guaranteed! Now, I will let mummy Pascale continue the story of cute little Emily's magical unicorn party and her unicorn love!
Emily's magical unicorn party
I just love planning parties for my family and I had a lot of fun organising my daughter's unicorn themed 5th birthday.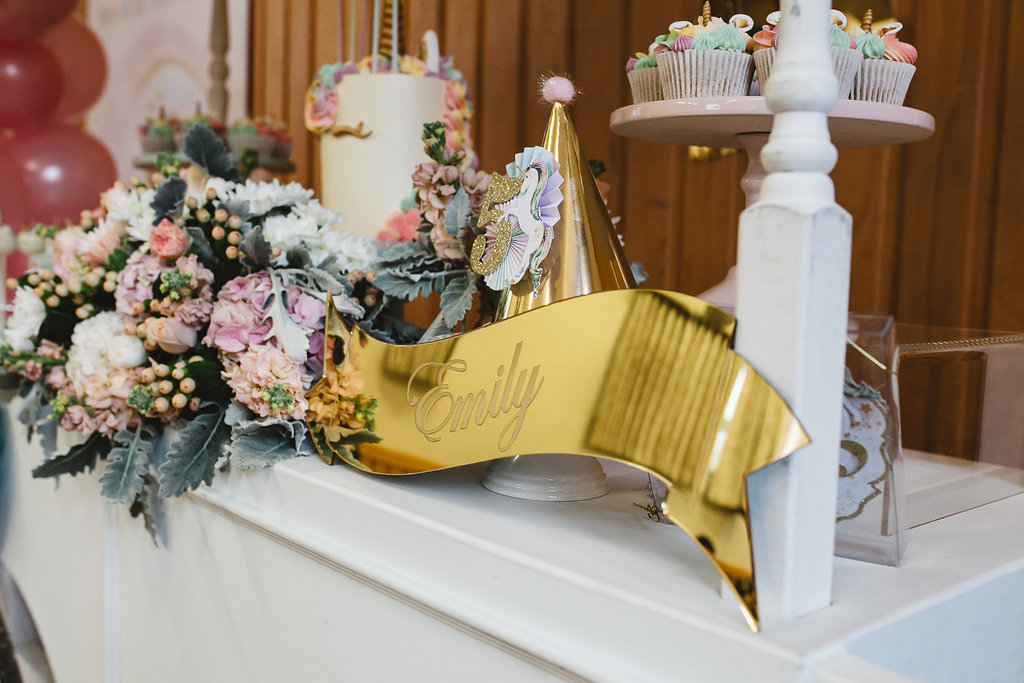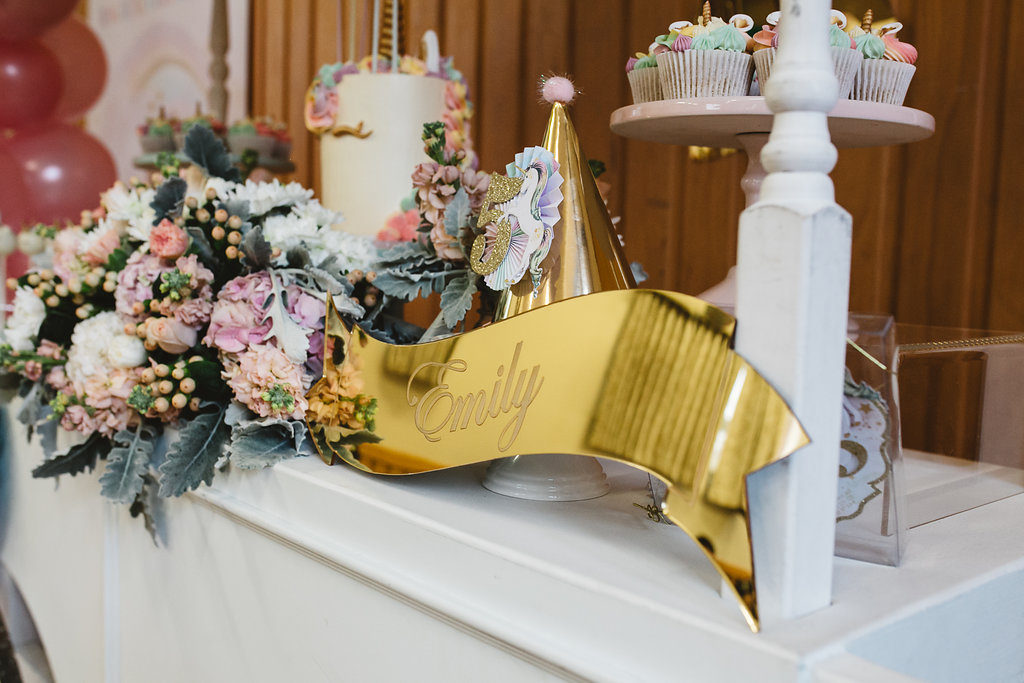 My daughter's obsession with unicorns started while we were on holidays in Europe last year. All the shops were filled with magical unicorns and rainbows. From clothes to stationery and plush toys, Emily just loved it all. So when asked what theme she would like for her birthday this year, it was only natural for her to choose a unicorn party. I must admit I was quite excited about the idea of styling the perfect unicorn party for Emily's 5th birthday and envisioned a party filled with colourful pastel hues and tasty treats.
I came across Norman the unicorn (we want him too!) on social media and thought what better way to celebrate in full unicorn style than have a real unicorn at the party? Norman surely made an impression on all the guests, both children and adults.
From dealing with some amazing vendors to finding the perfect venue with a playground and an outdoor area big enough for a pony ride, the whole planning experience for this party was great. The Old Cheese Factory was a perfect venue, as not only was it local, but it also had an actual paddock that was ideal for our guests to meet Norman the Unicorn.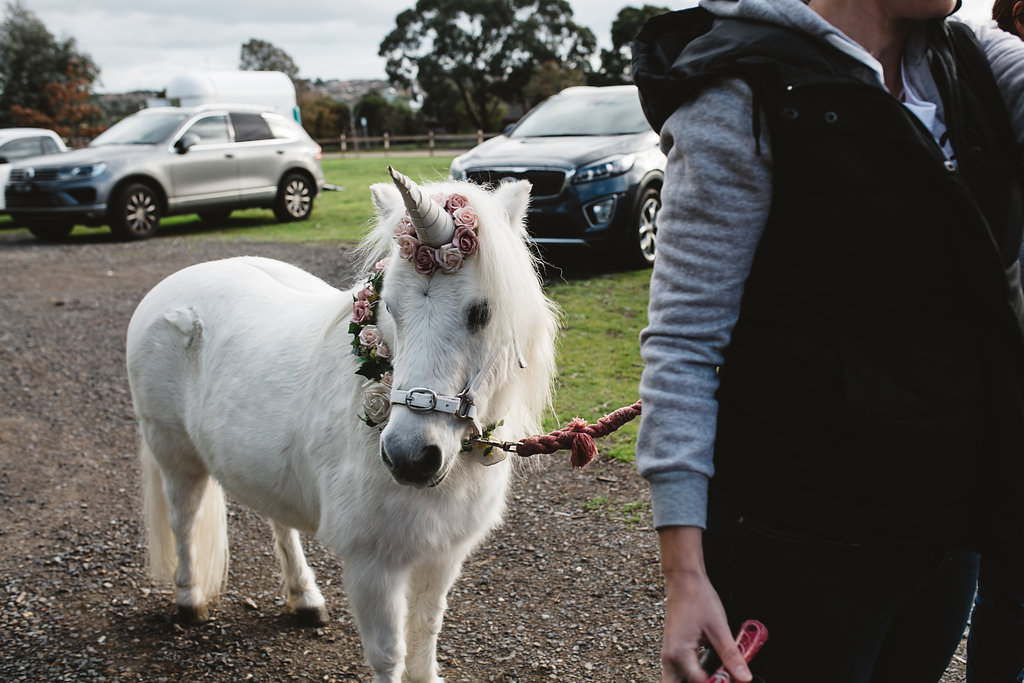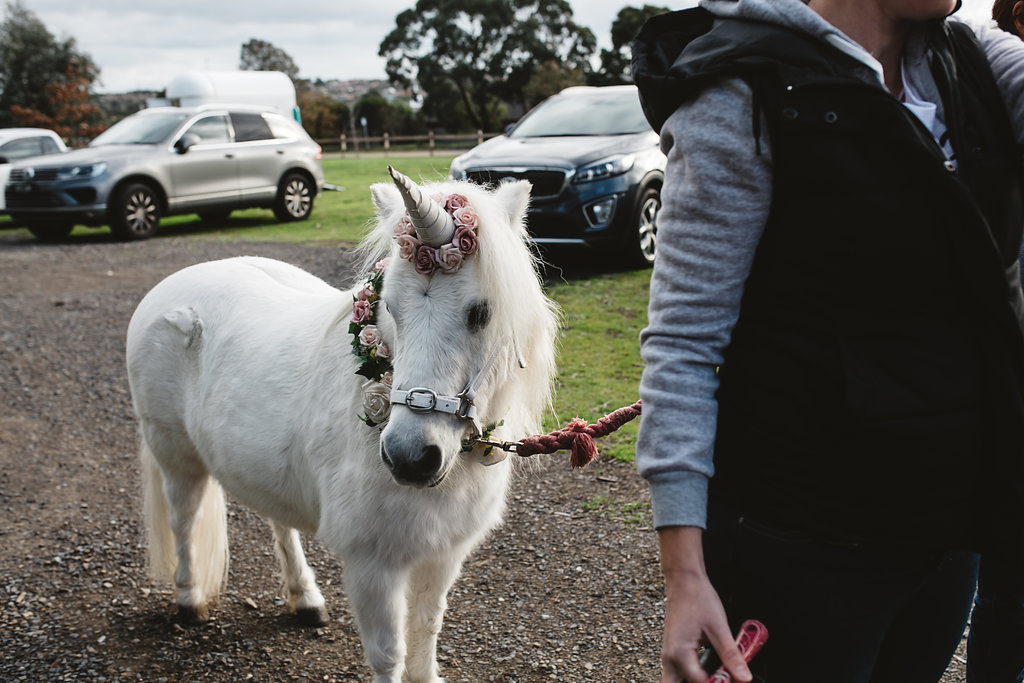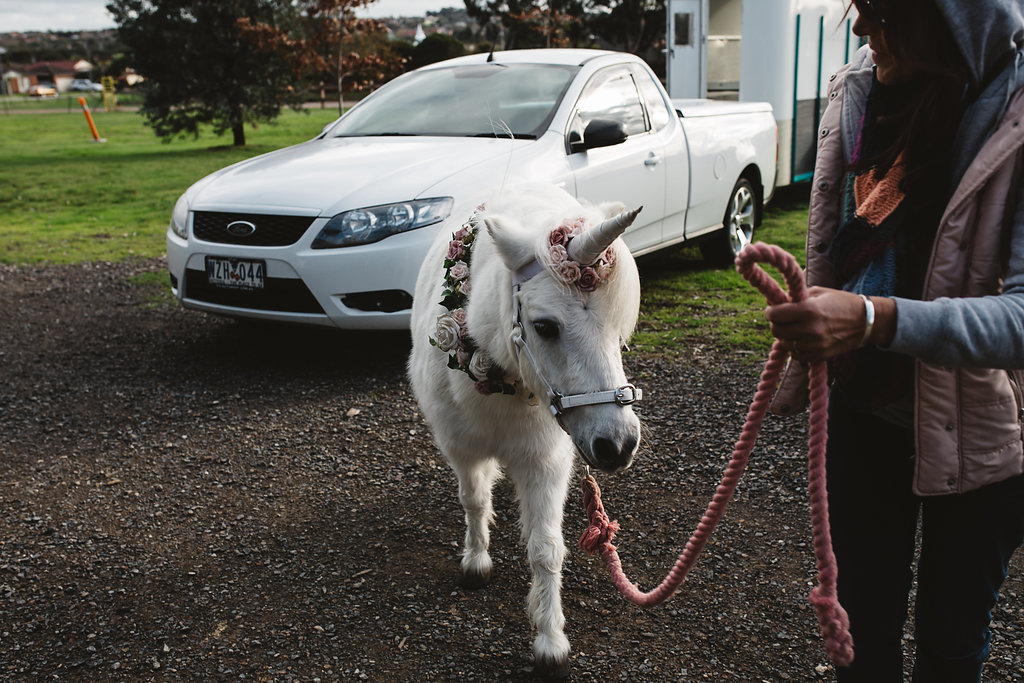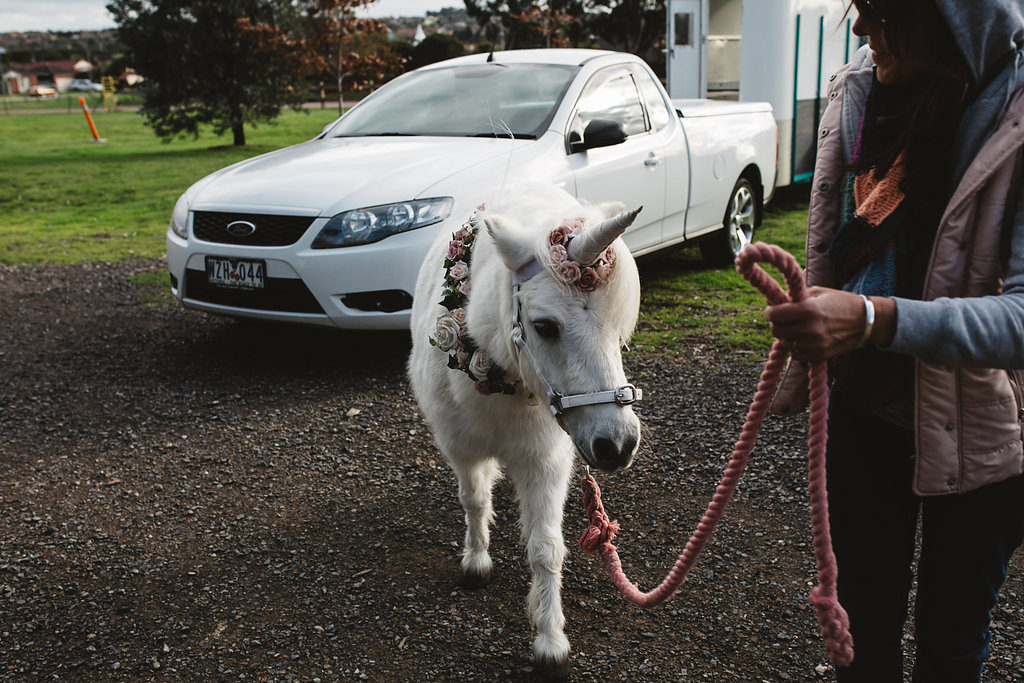 Daniella from Eve & Co. Stationery designed the most beautiful invitations and party hat, and Choco Bliss made matching unicorn foam signage that was used in front of the lolly cart. As for the cake, the most important part of any birthday party, it was a chocolate mud cake with vanilla buttercream frosting and assorted unicorn cupcakes
with rainbow buttercream frosting created by Yum-mammas.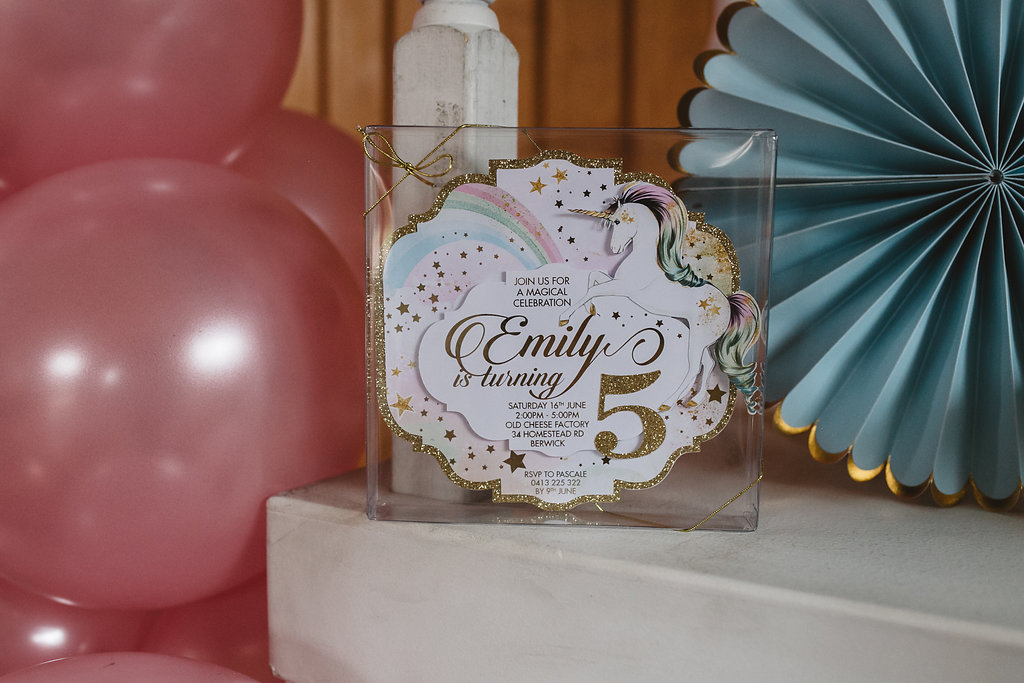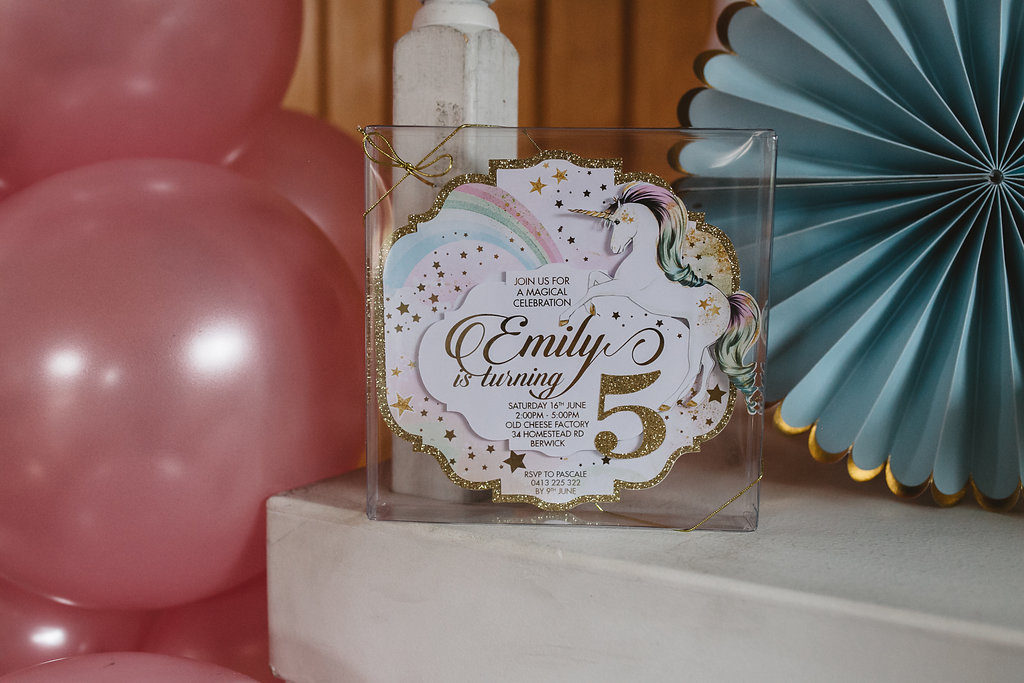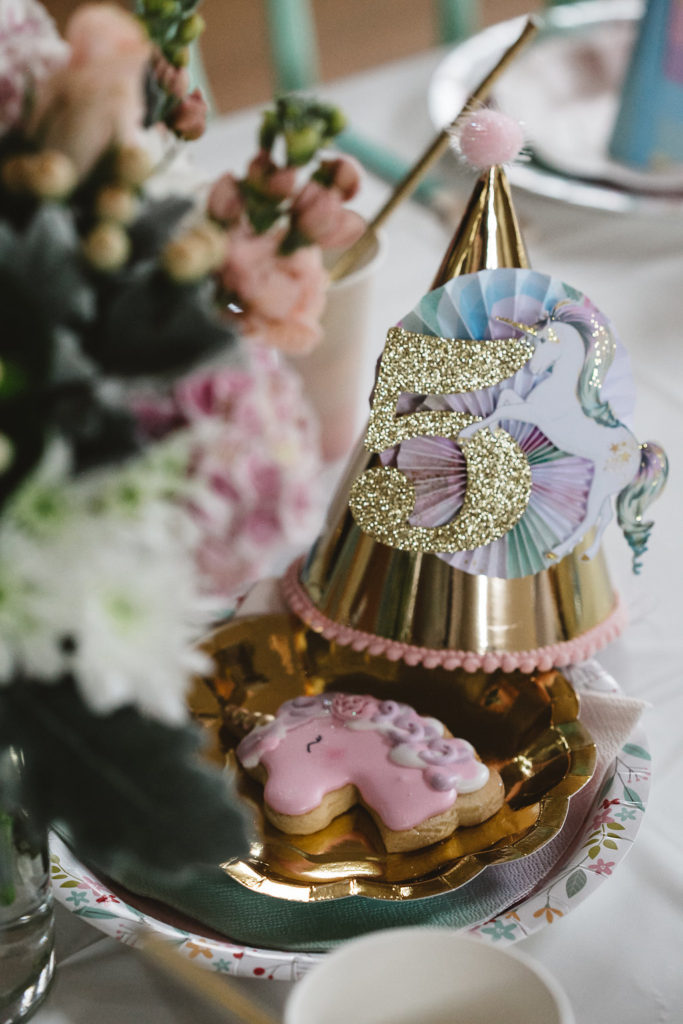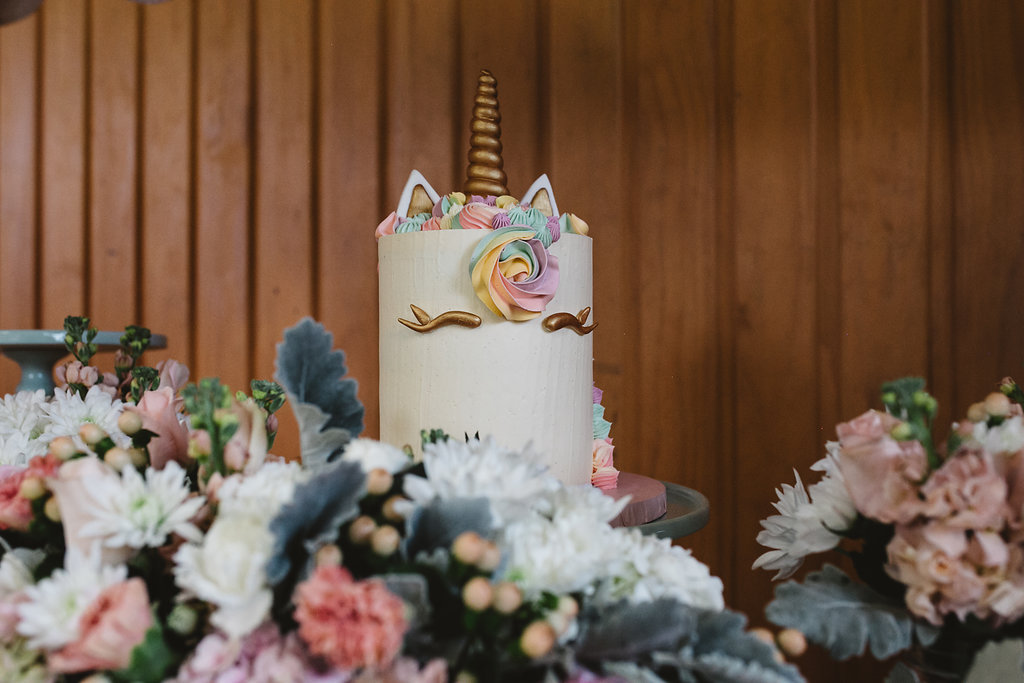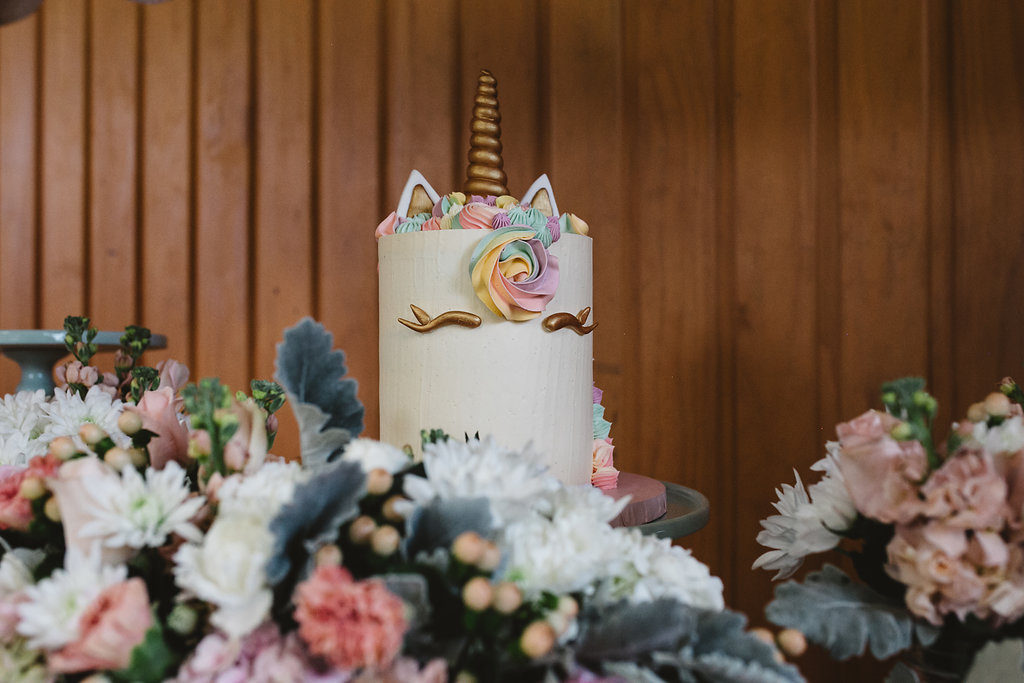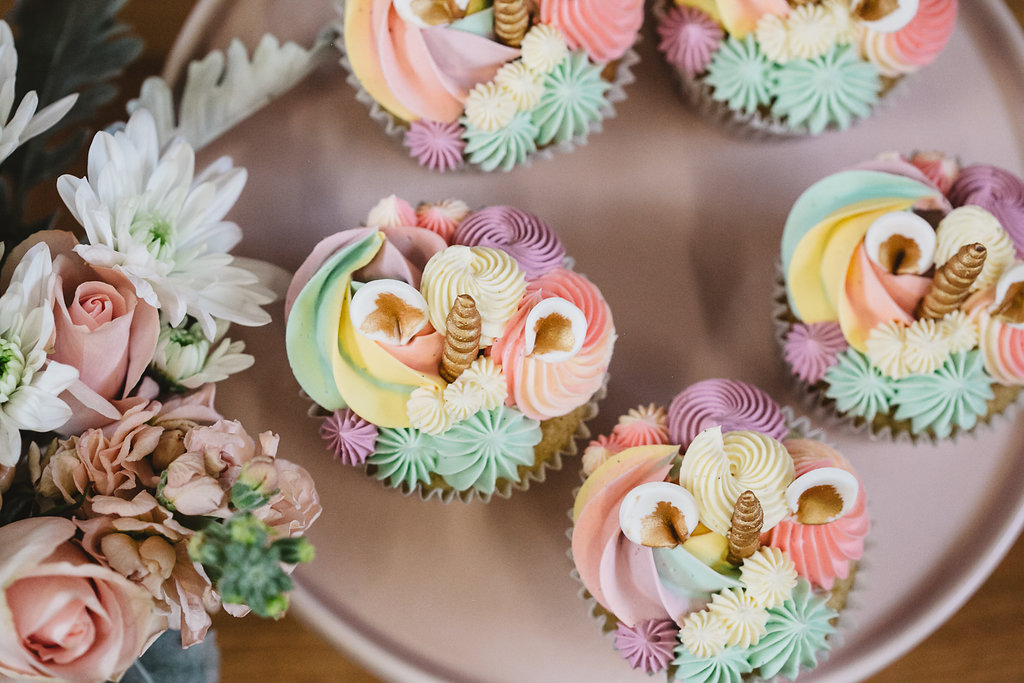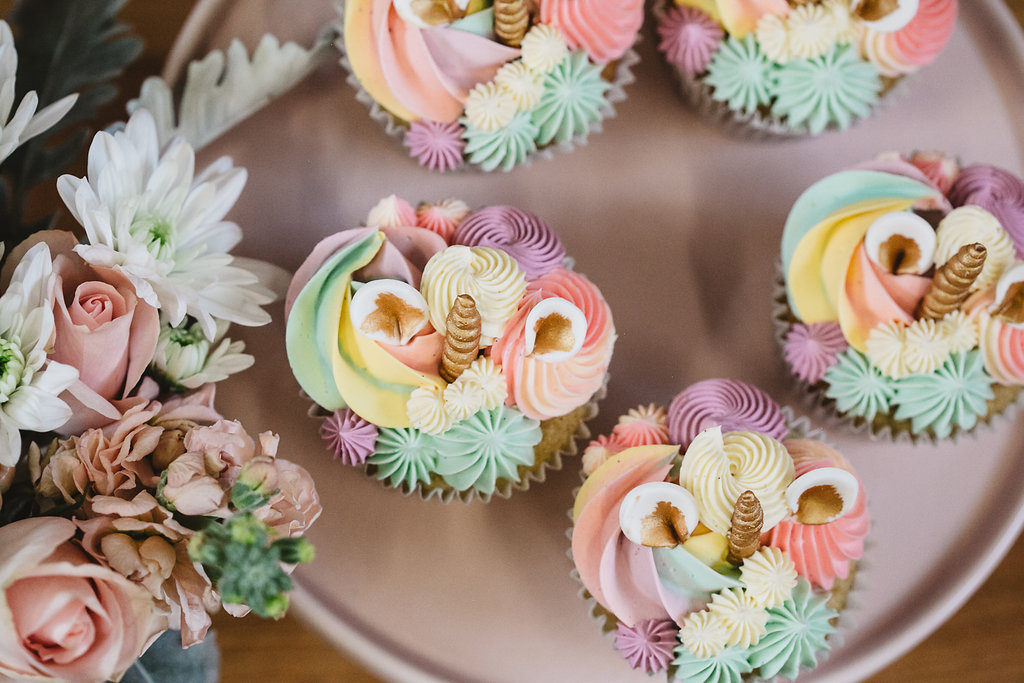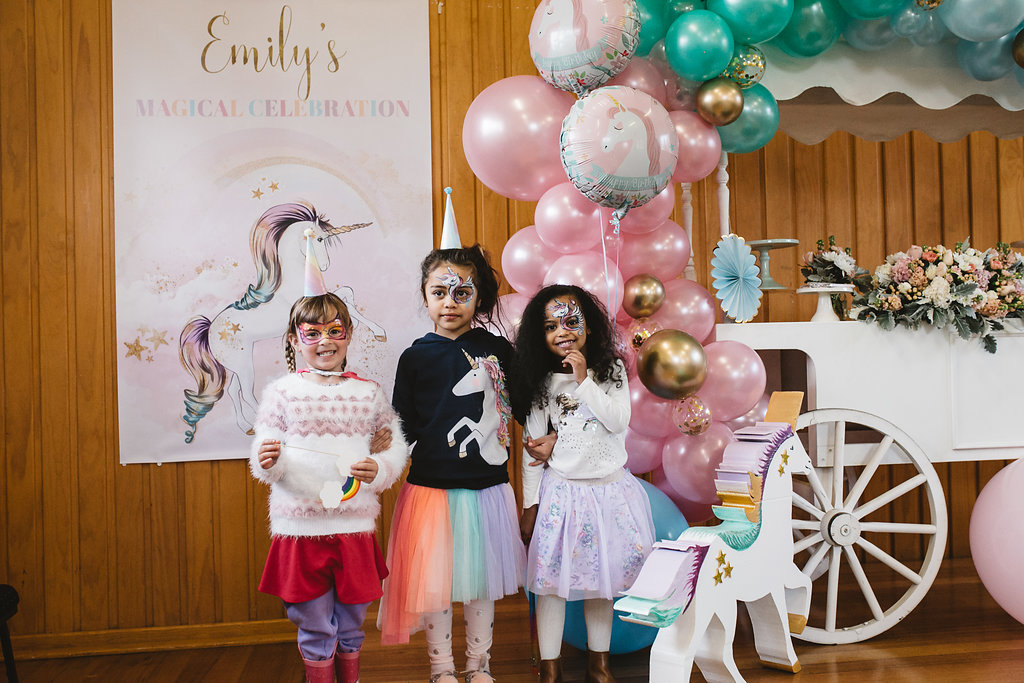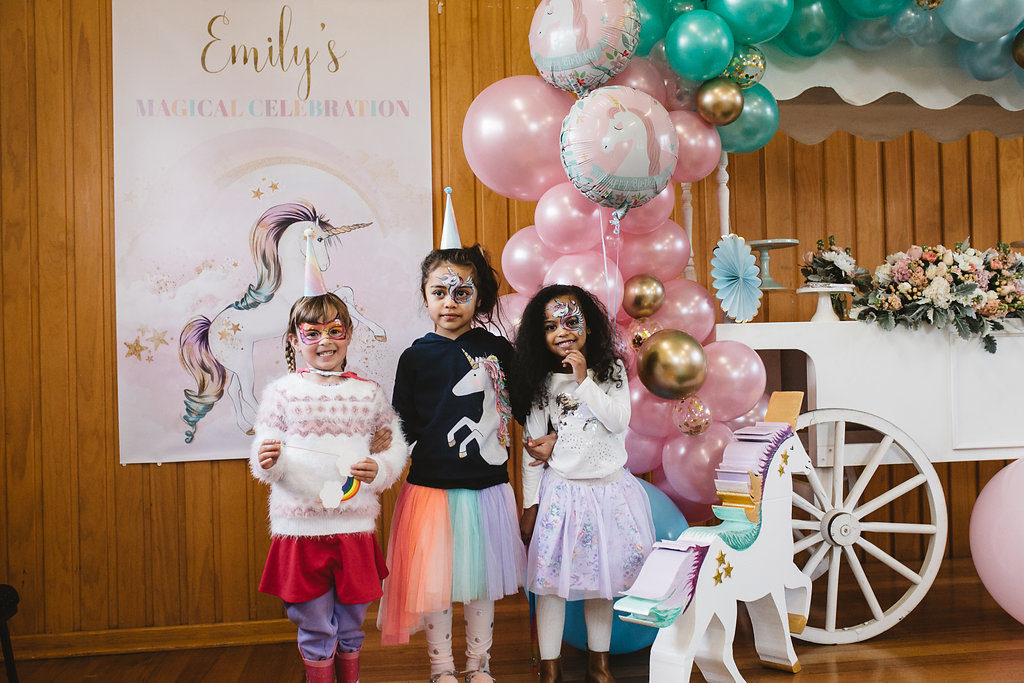 When it comes to throwing a kid's party, you must ensure that you have planned it well enough to keep children constantly entertained and face painting is sure to be a big crowd pleaser. Antonella from Face Painting Melbourne did a great job at keeping the children engaged. The best thing about face painting is that it is suitable for kids of all ages and interests. While most of the girls opted for beautiful unicorn designs, boys picked their favourite superhero character.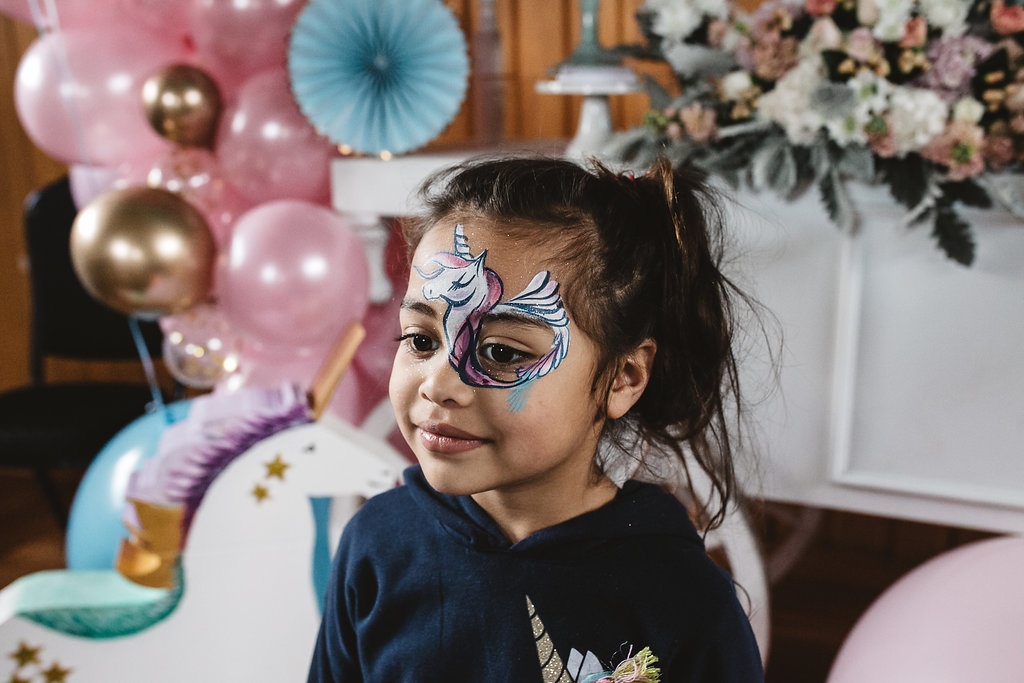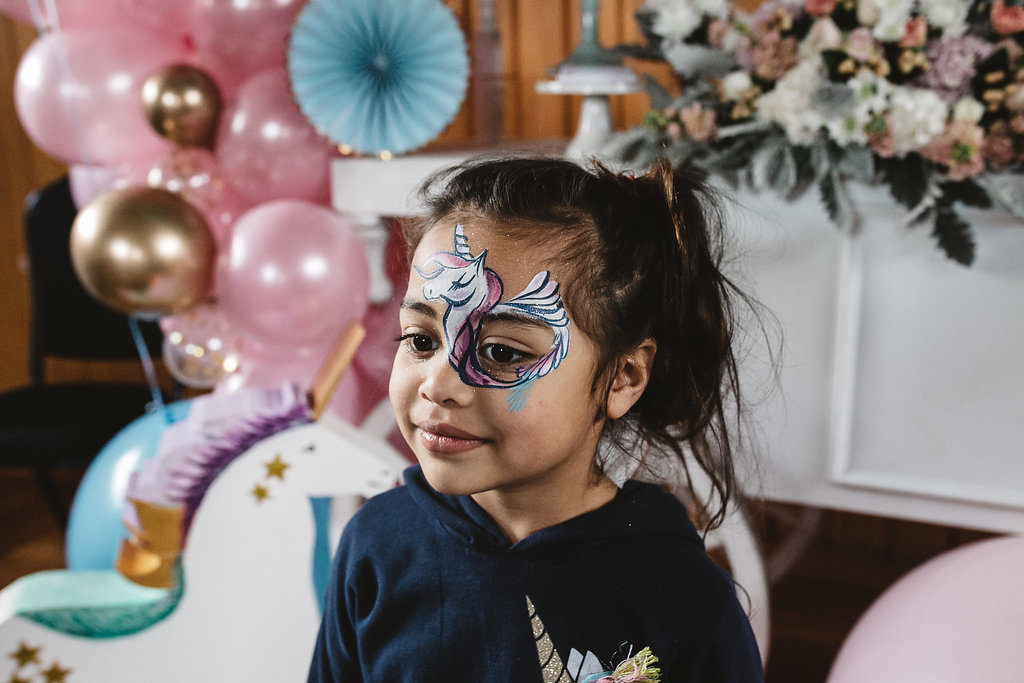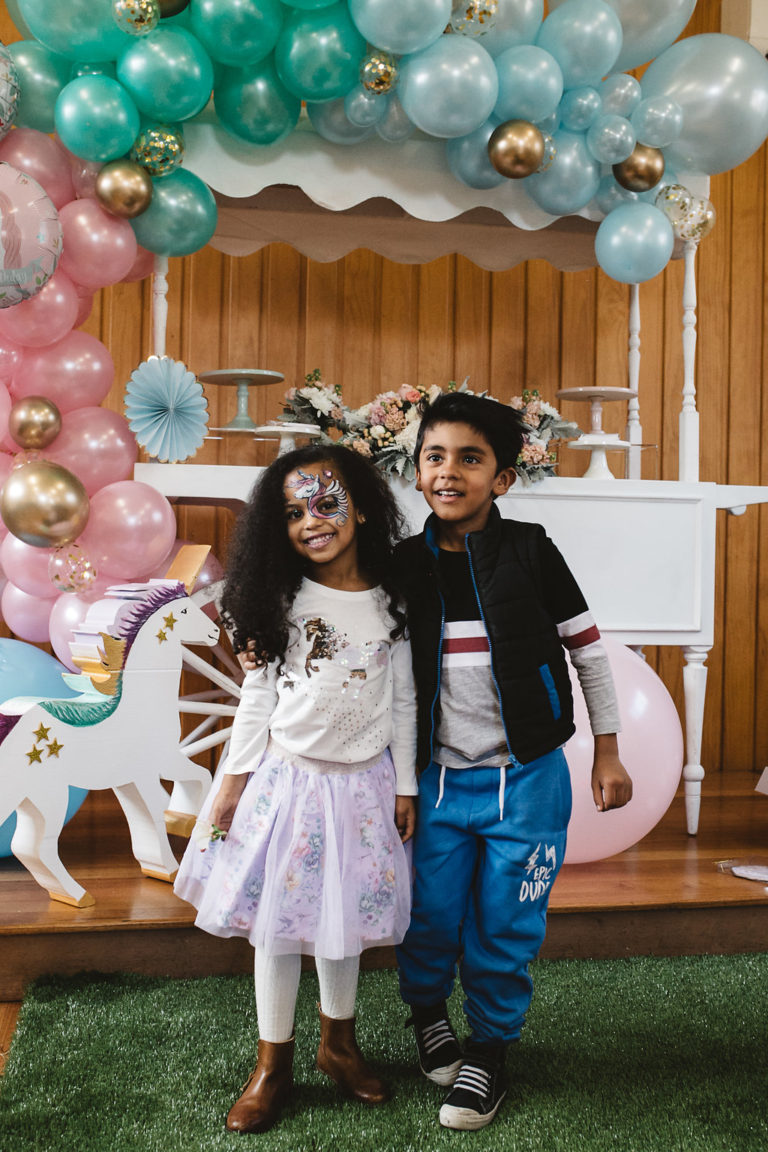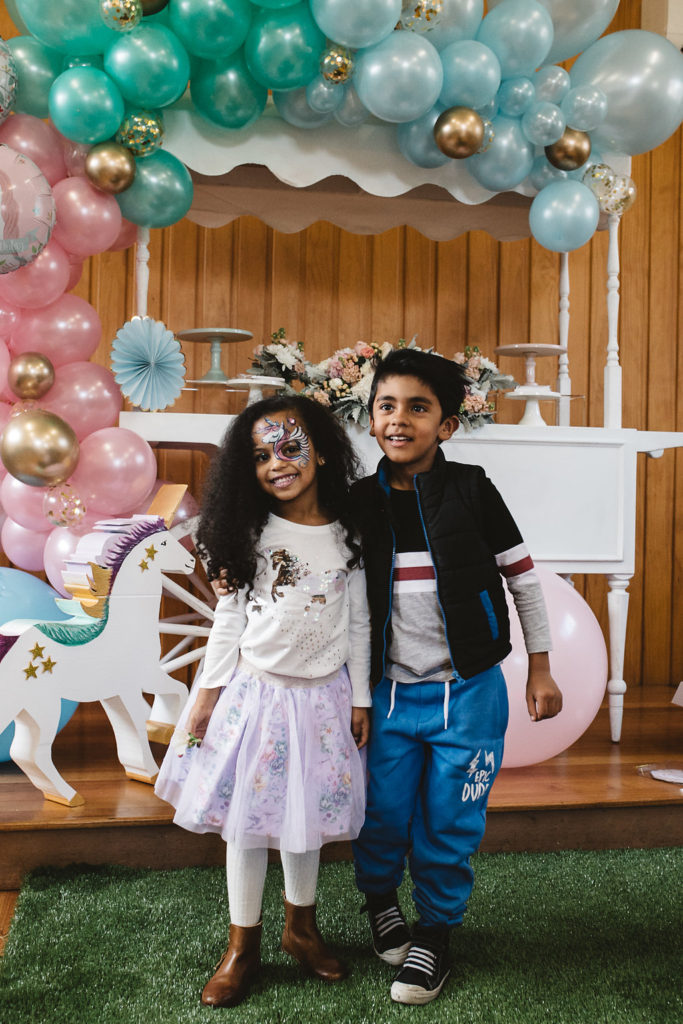 Unicorn photo props purchased on eBay were a fun way of getting guests into the party mood, and Etsy worked a treat for finding easy DIY unicorn products like chocolate wrappers, bottle labels and lolly bags that I purchased as a file and then printed.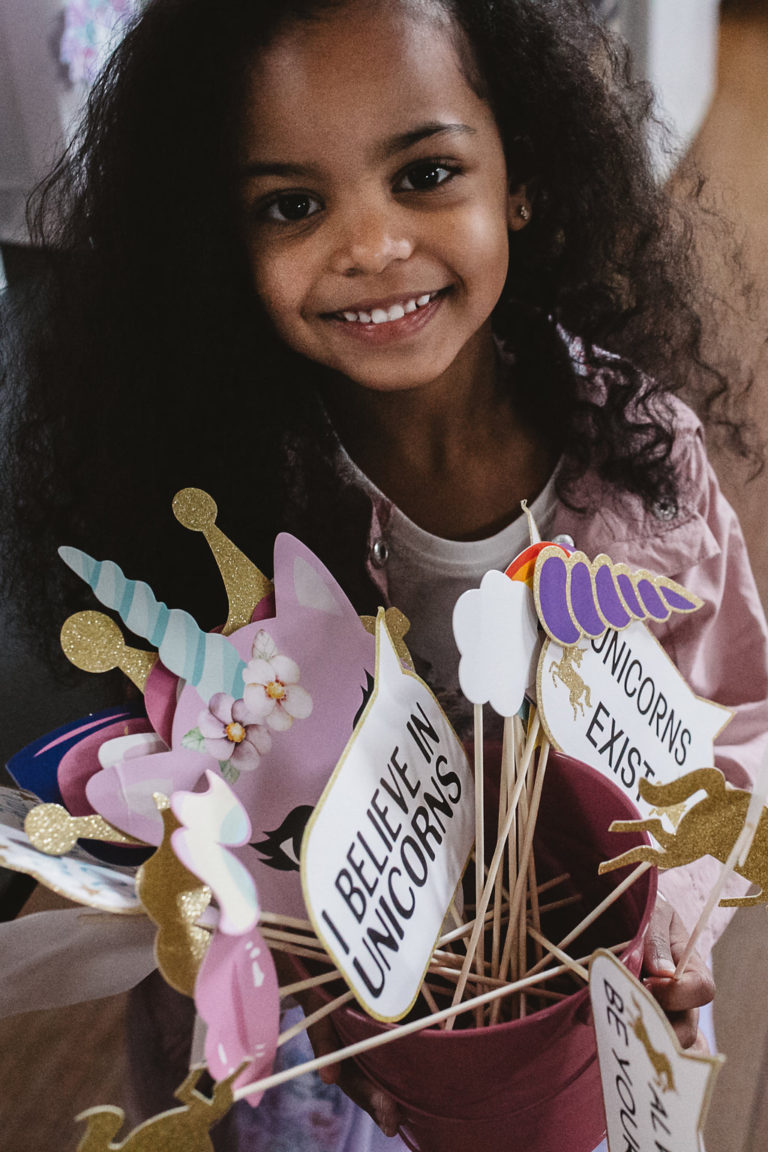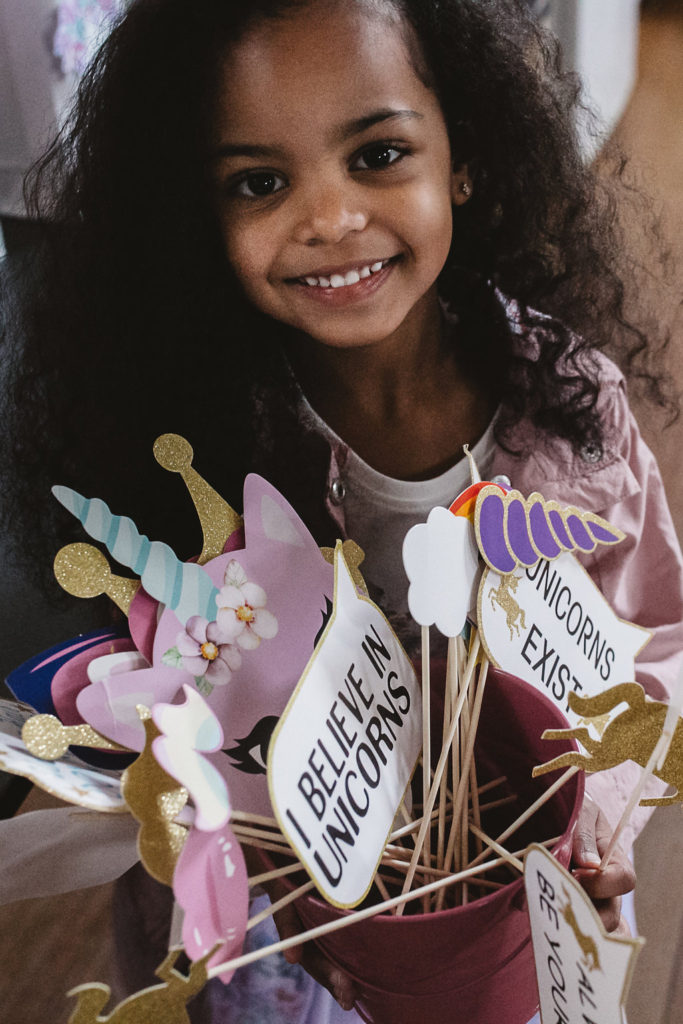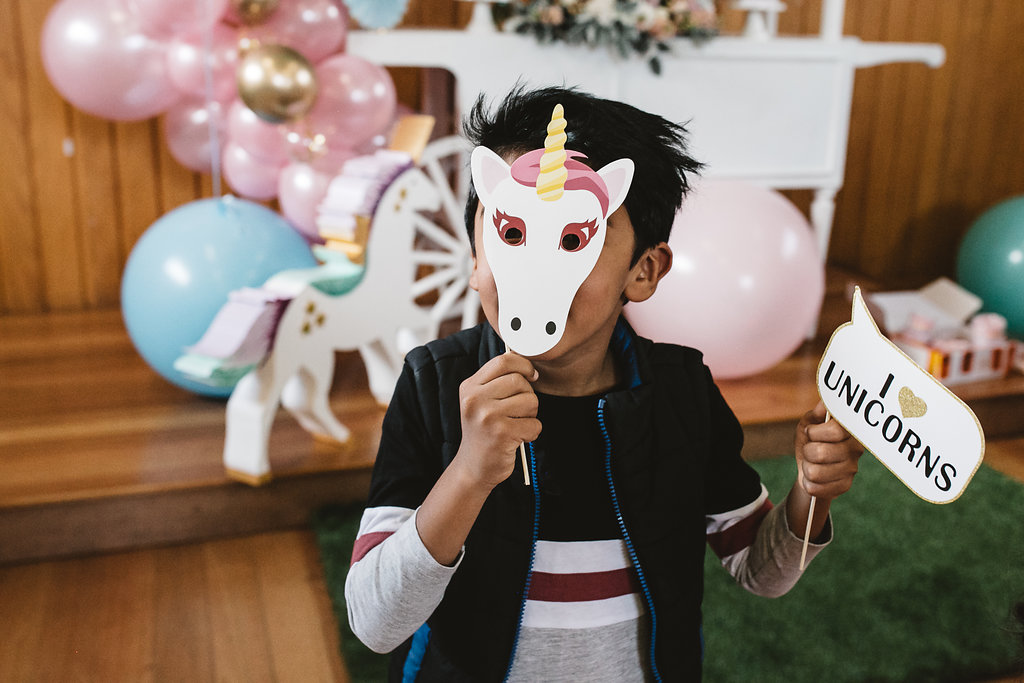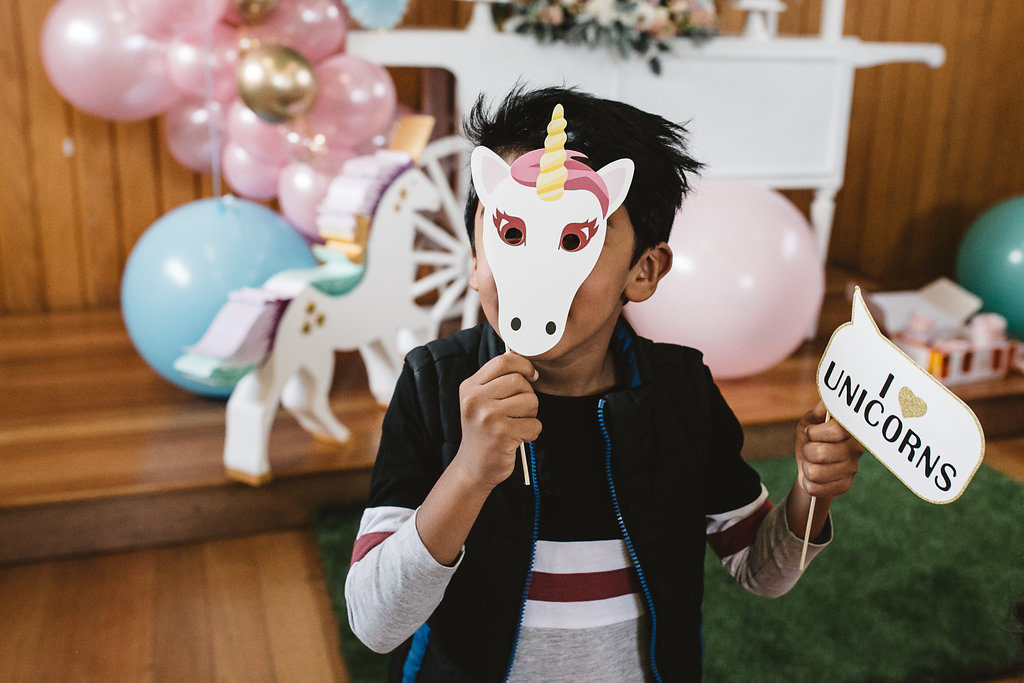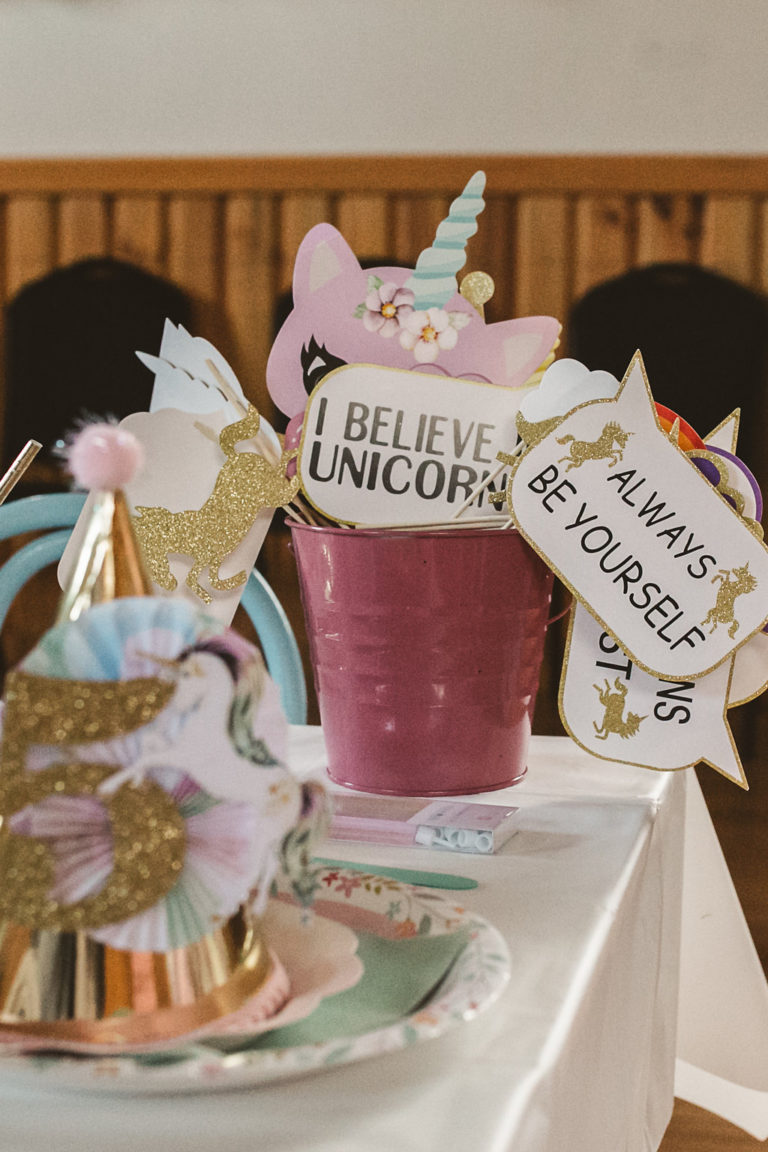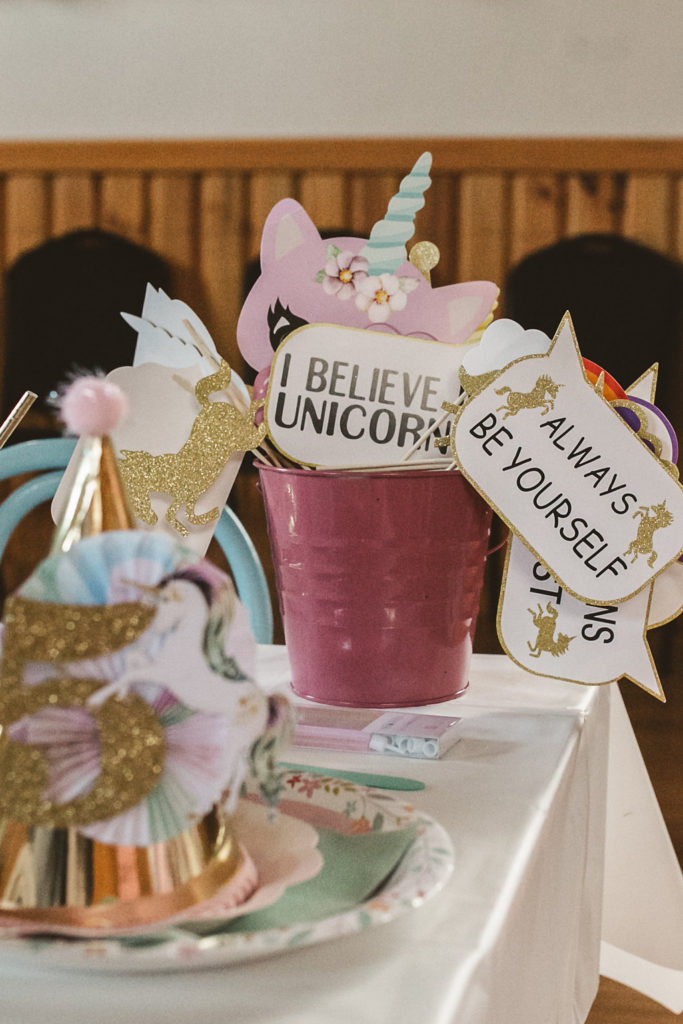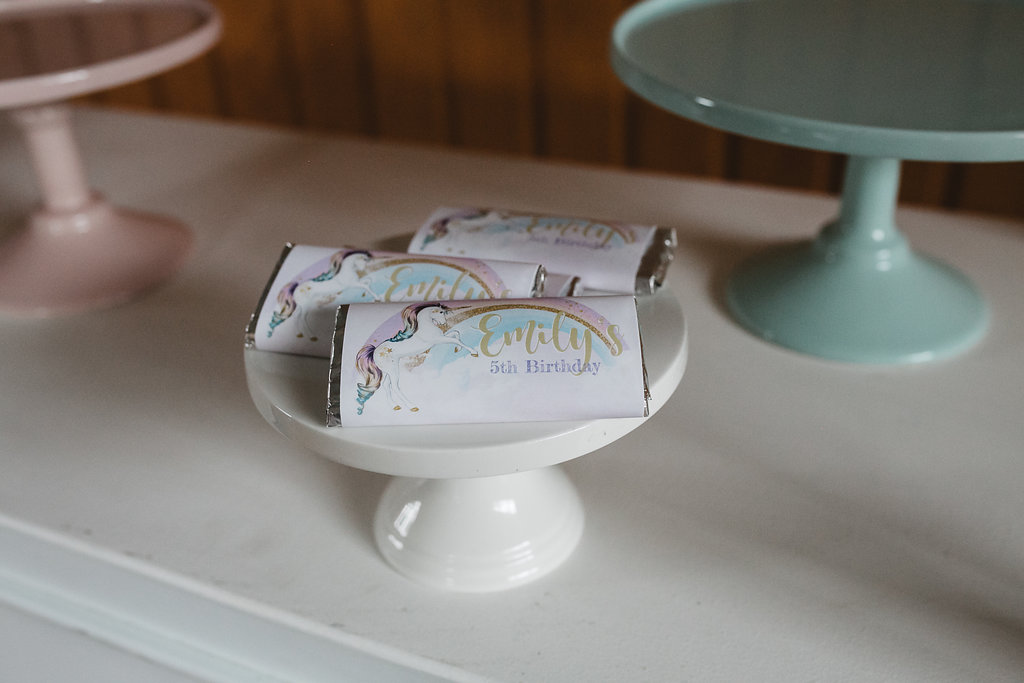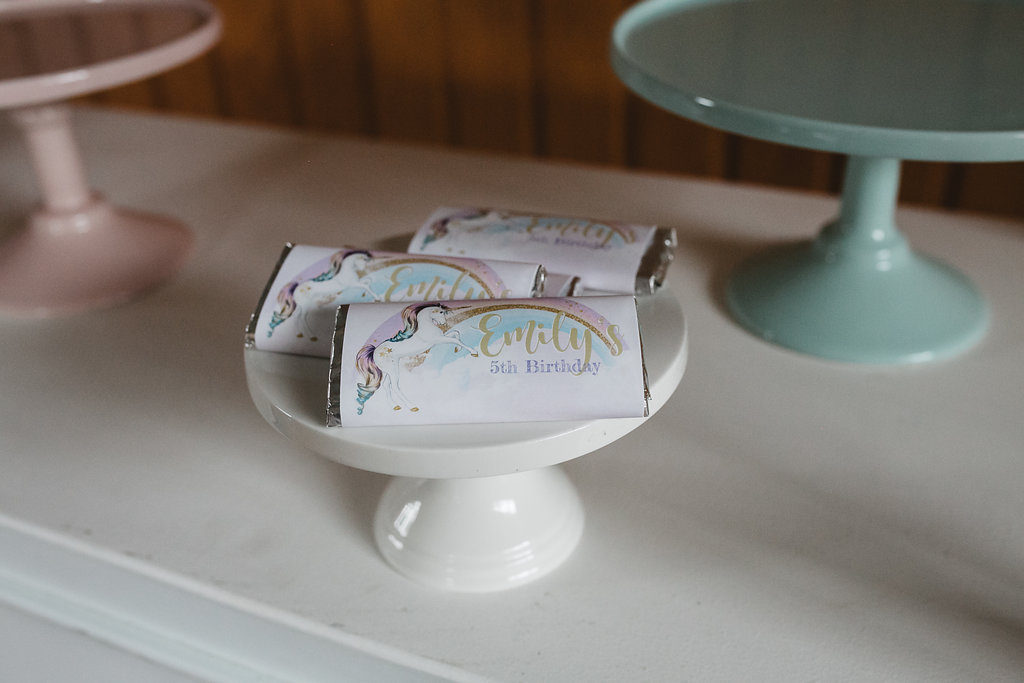 Planning my daughter's birthday every year is a special time. I absolutely love coming up with different themes, and seeing her face light up means the world to me. She is already thinking about what the theme will be for next year!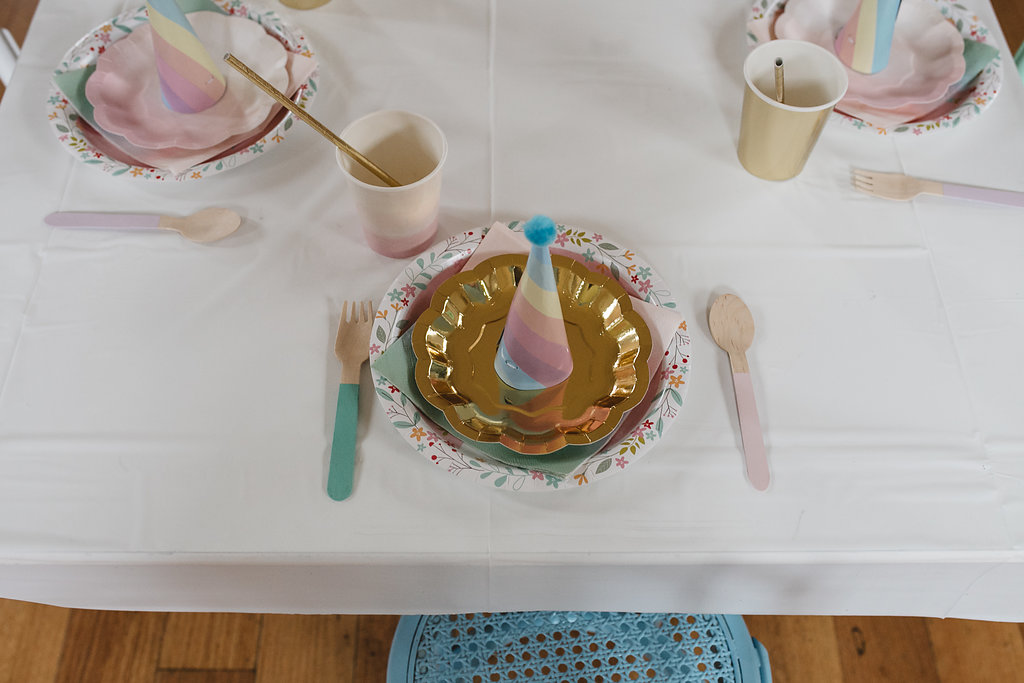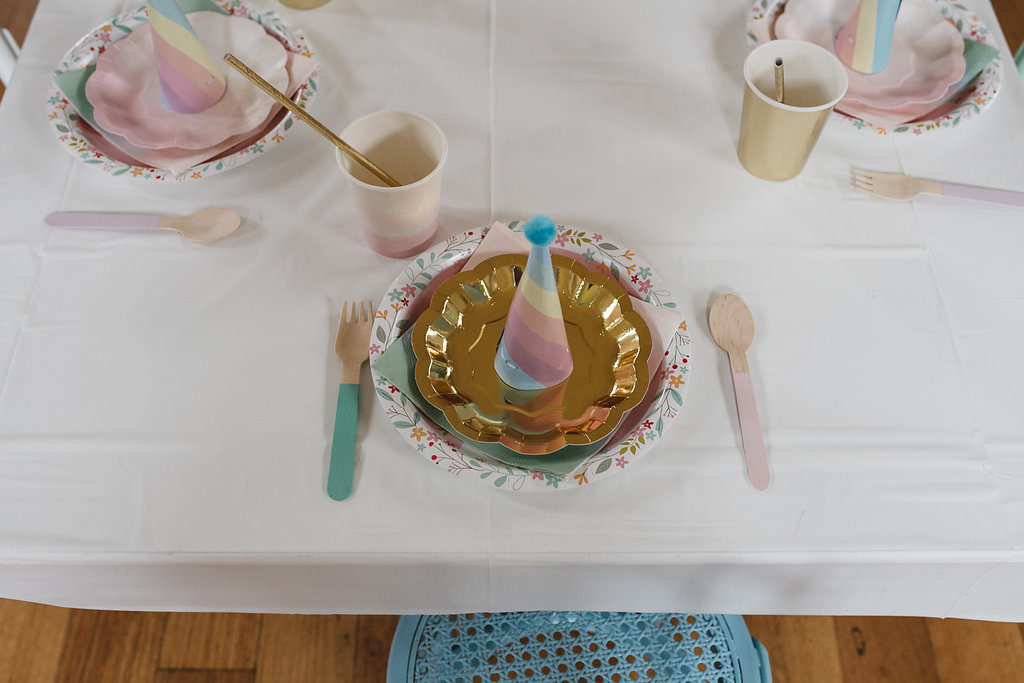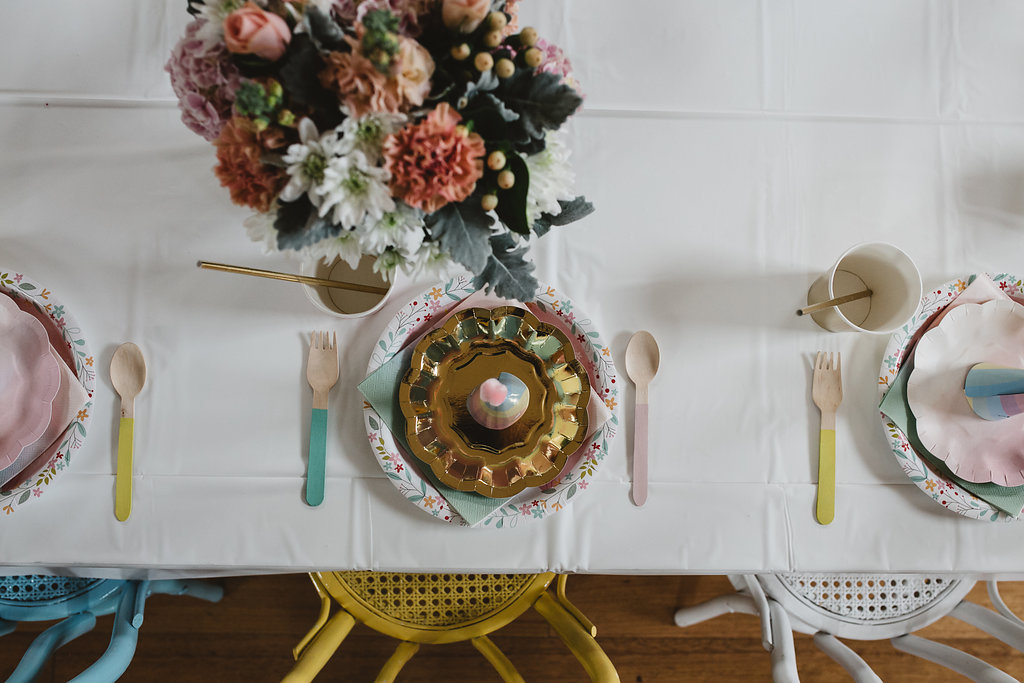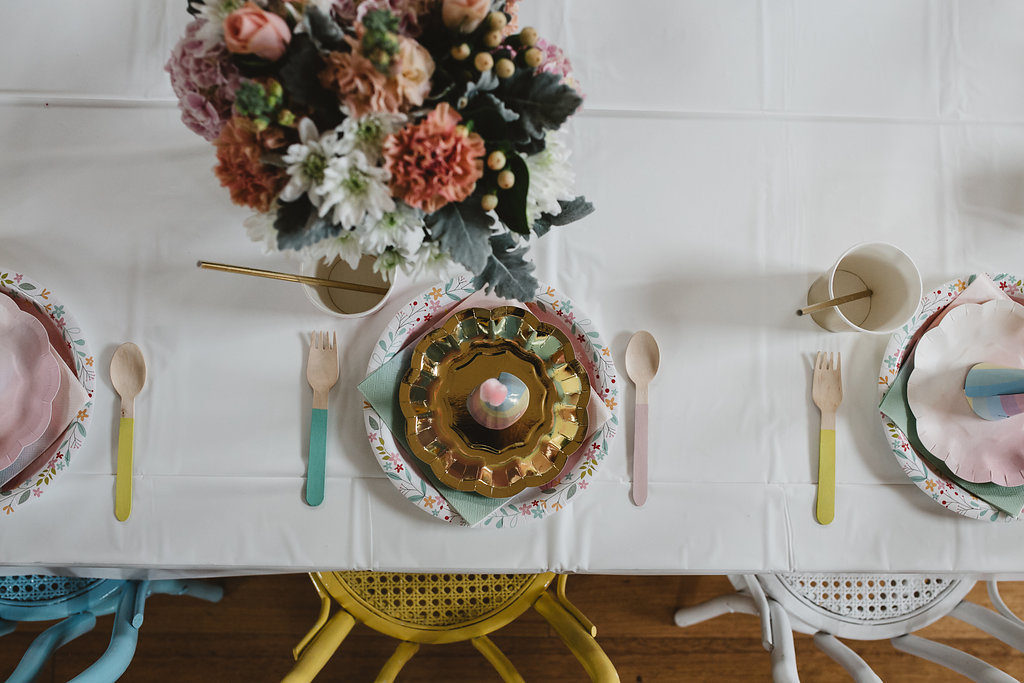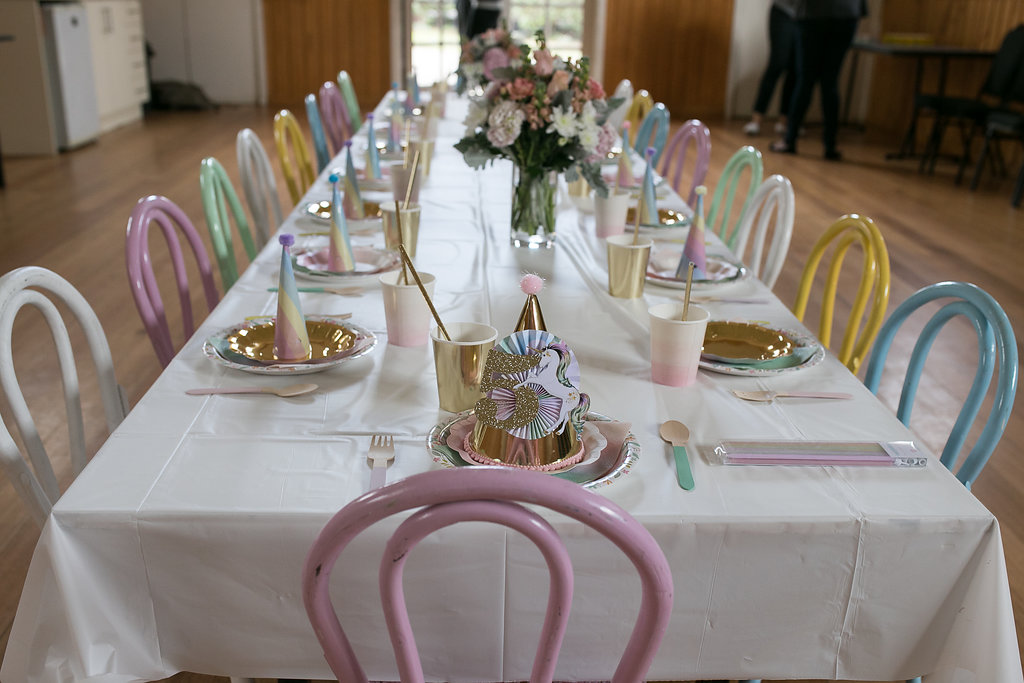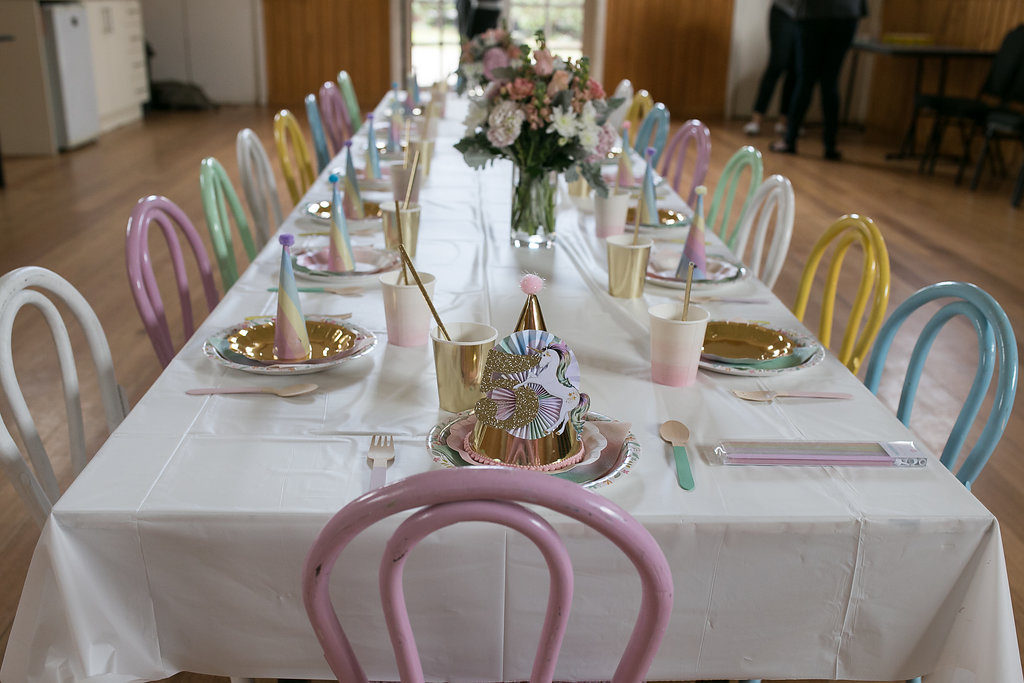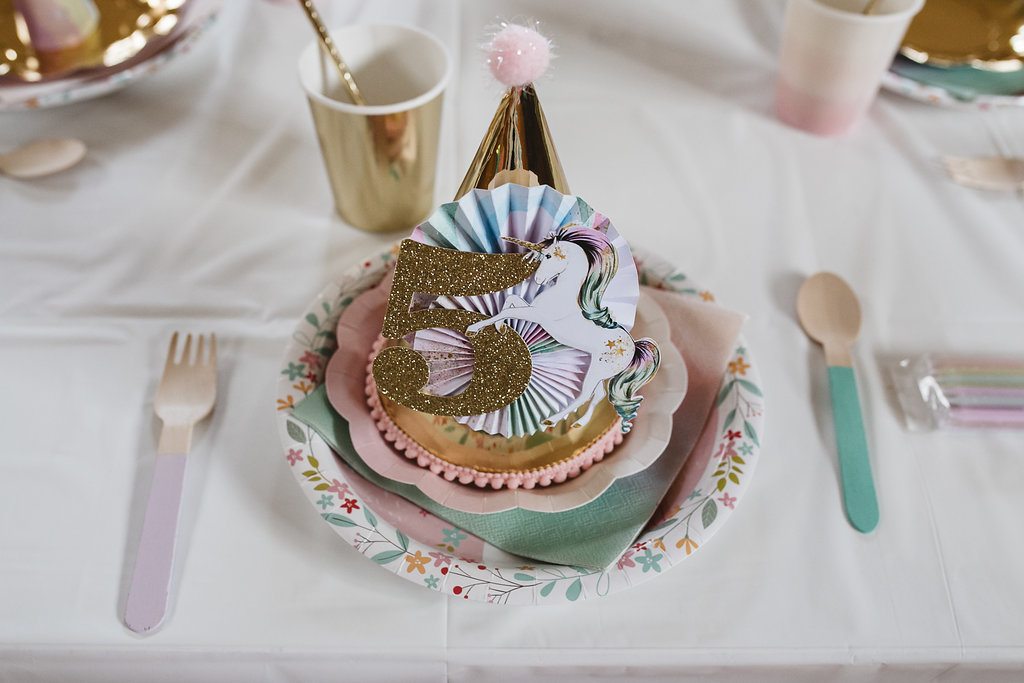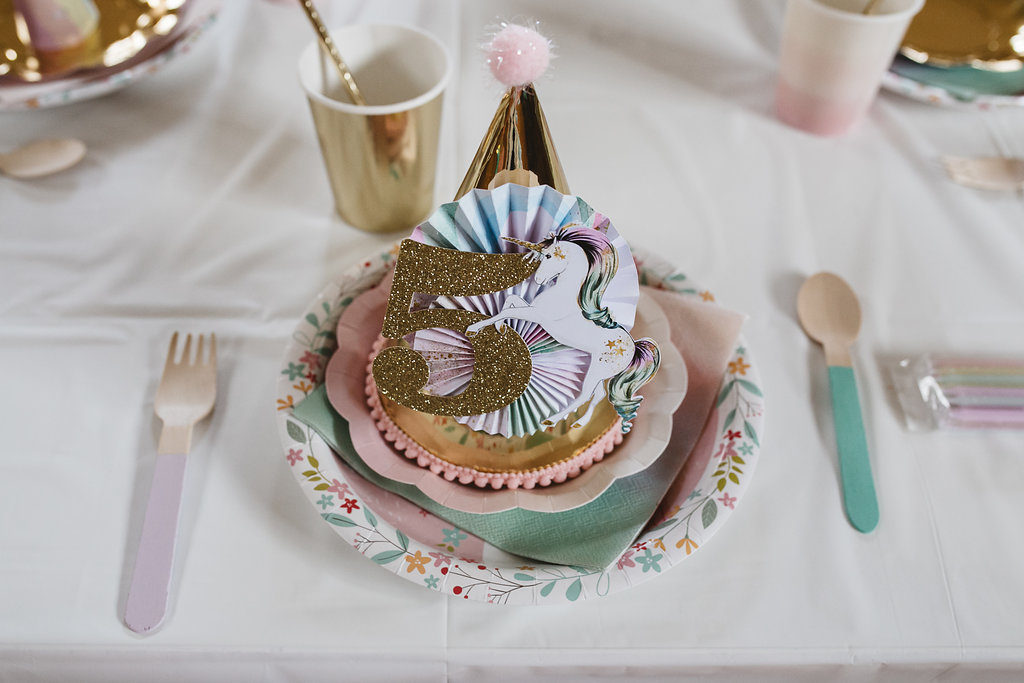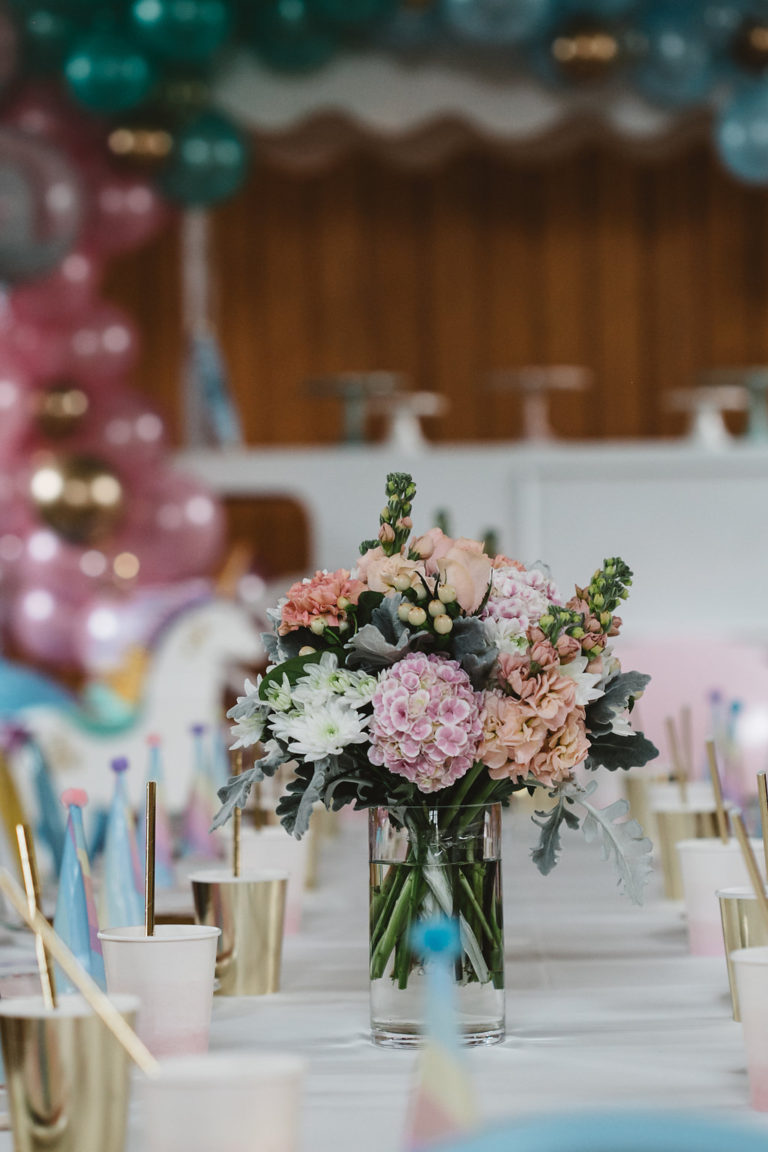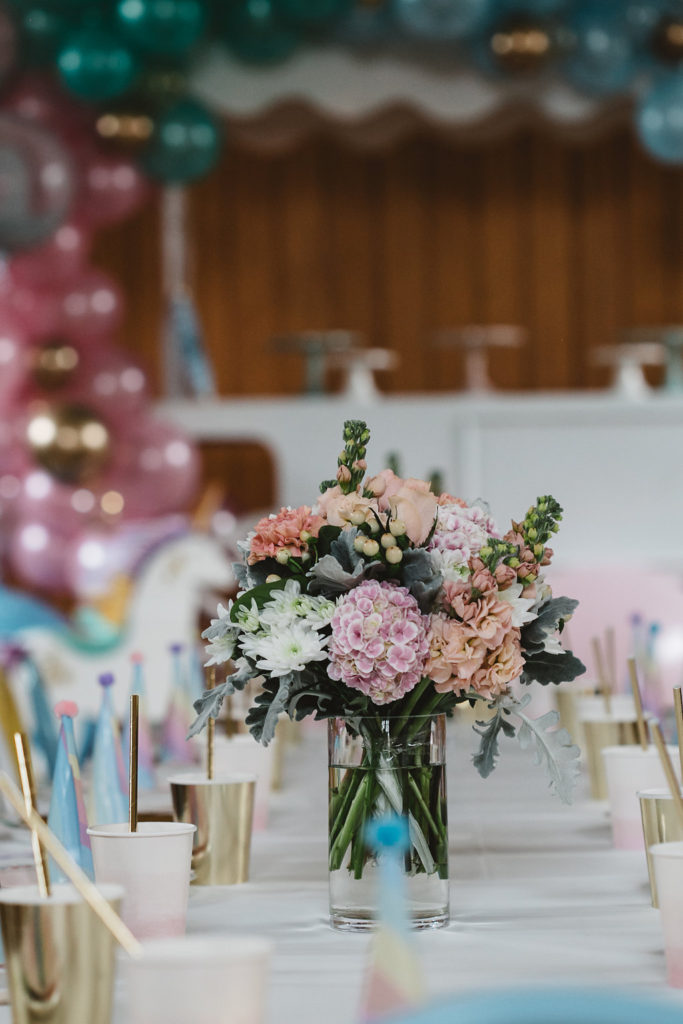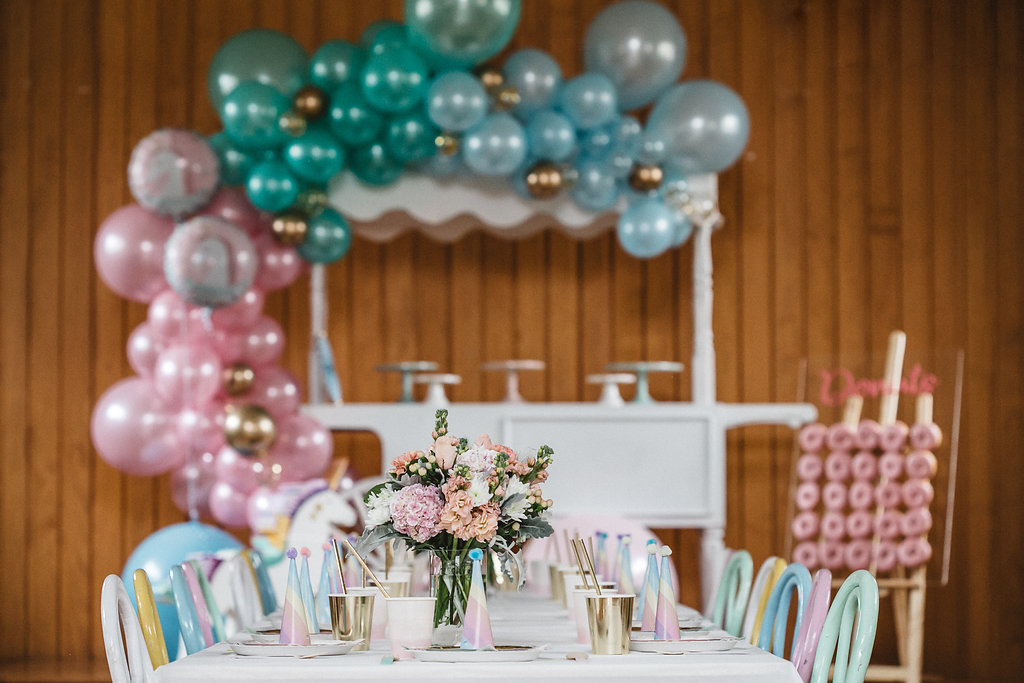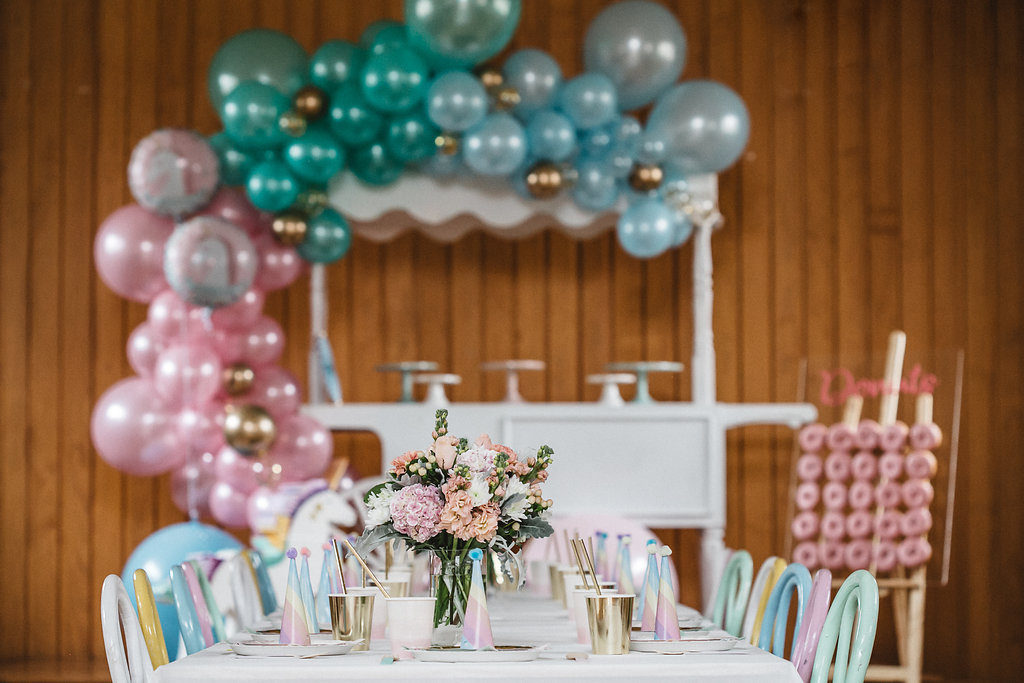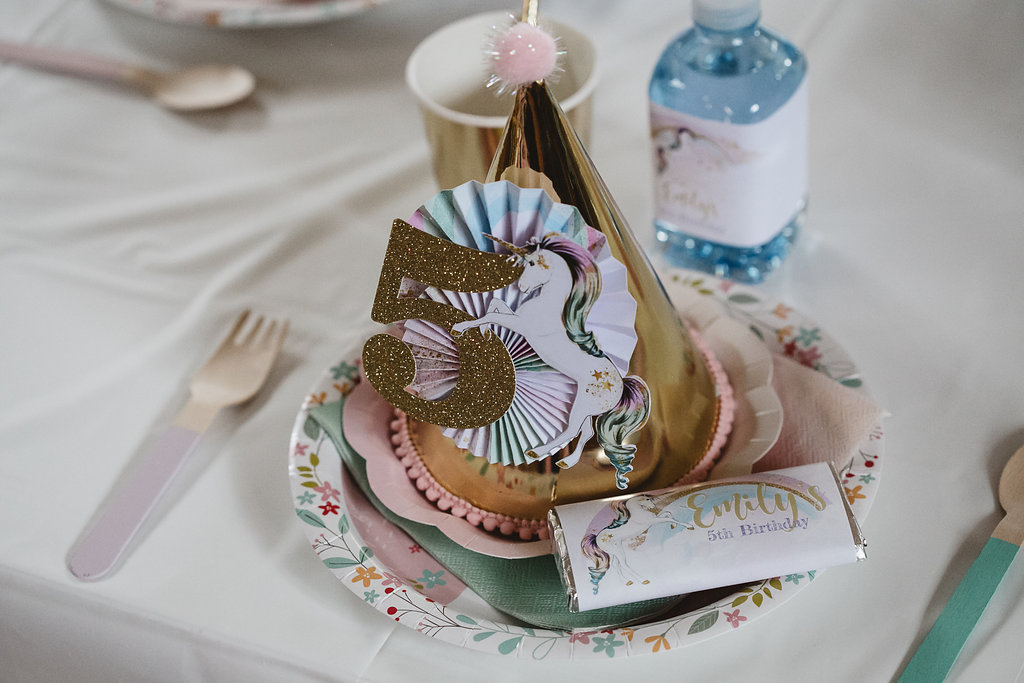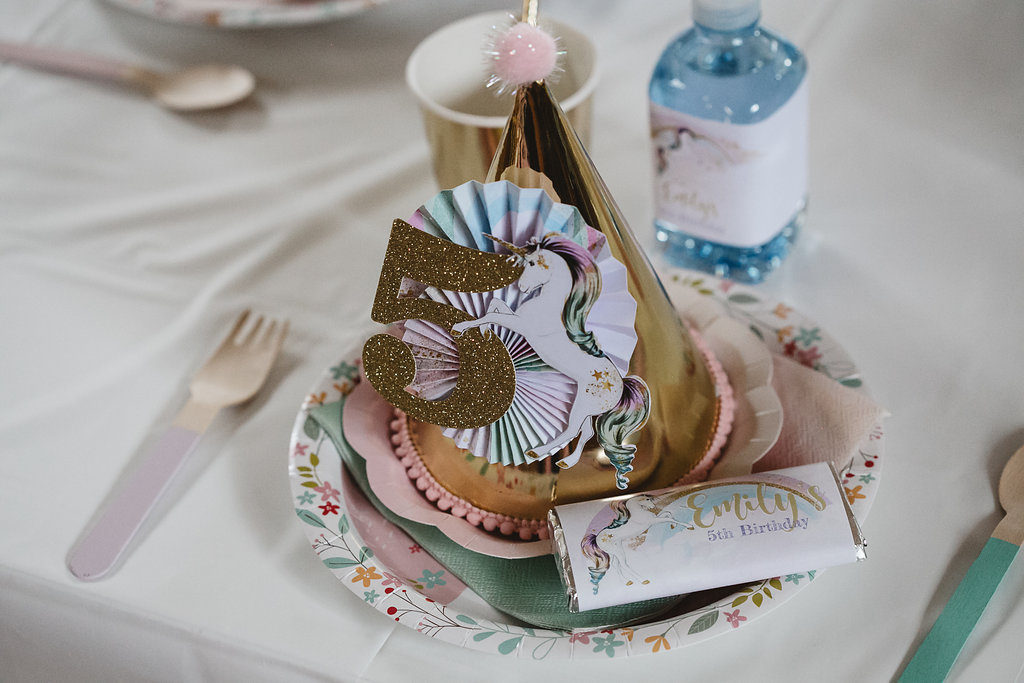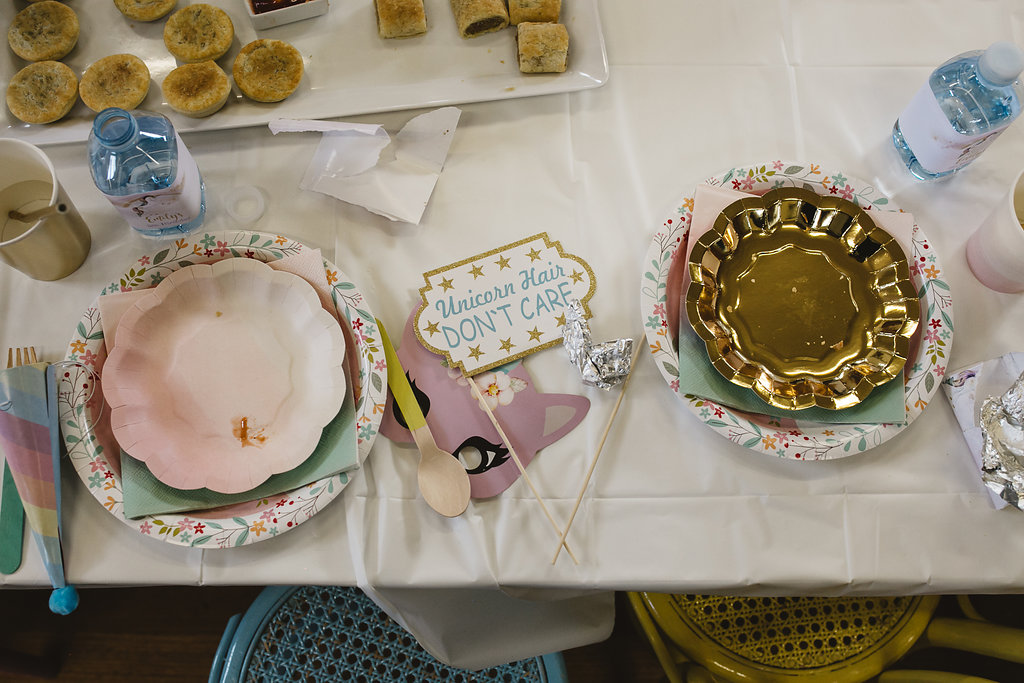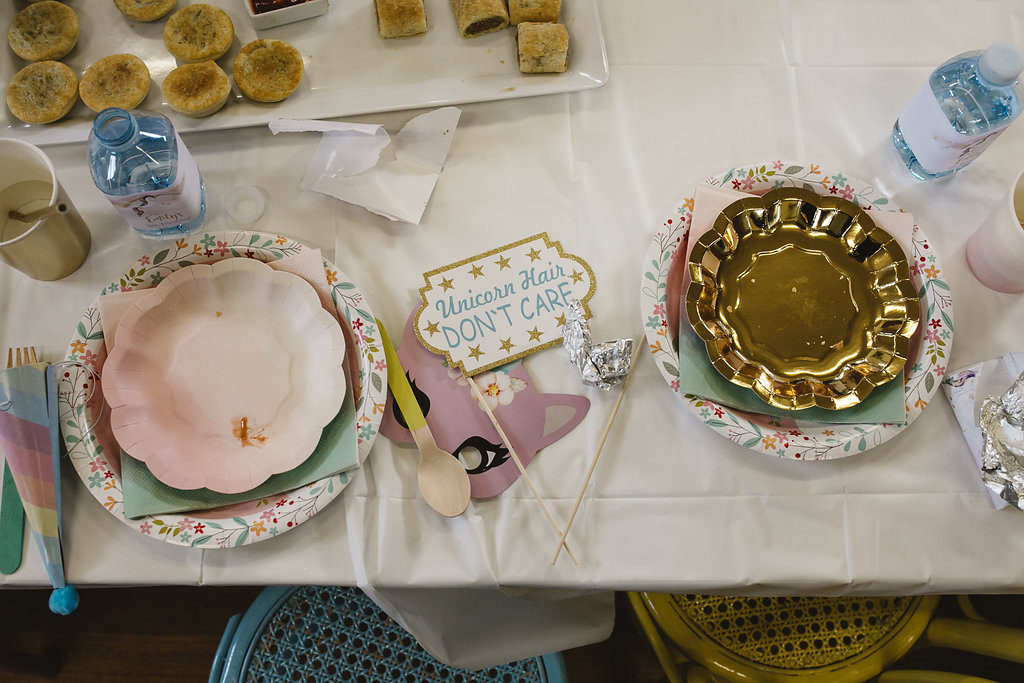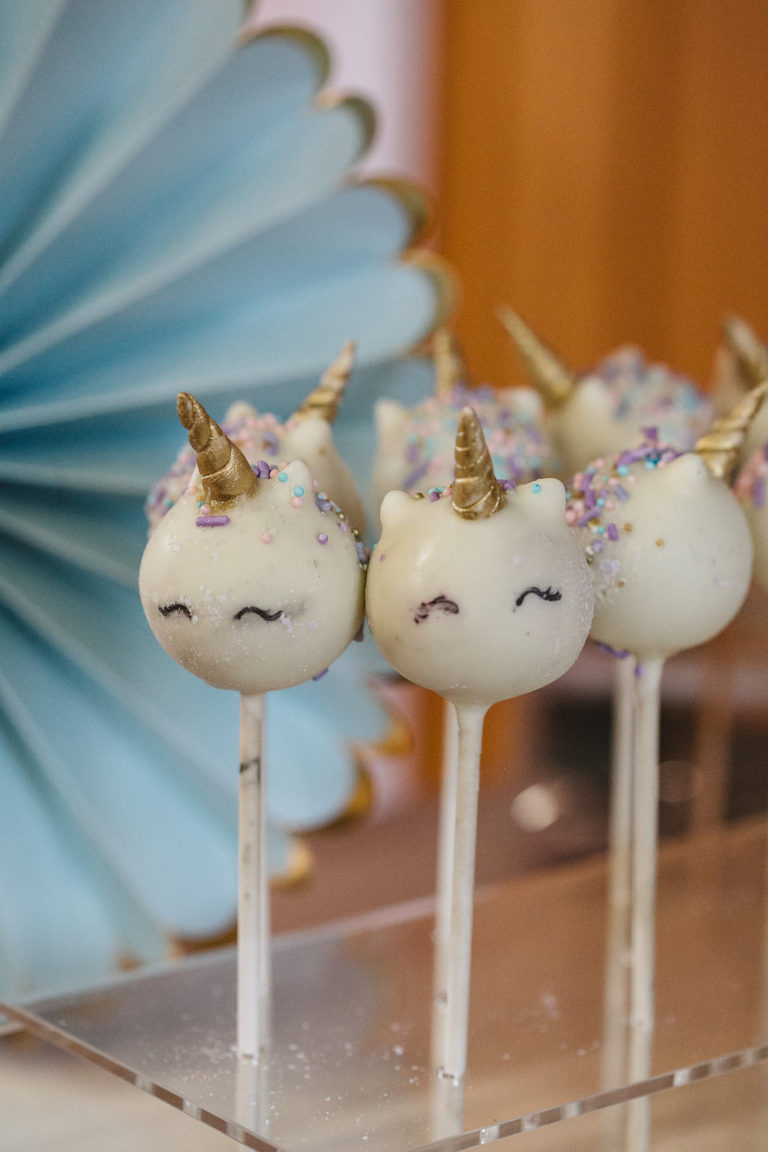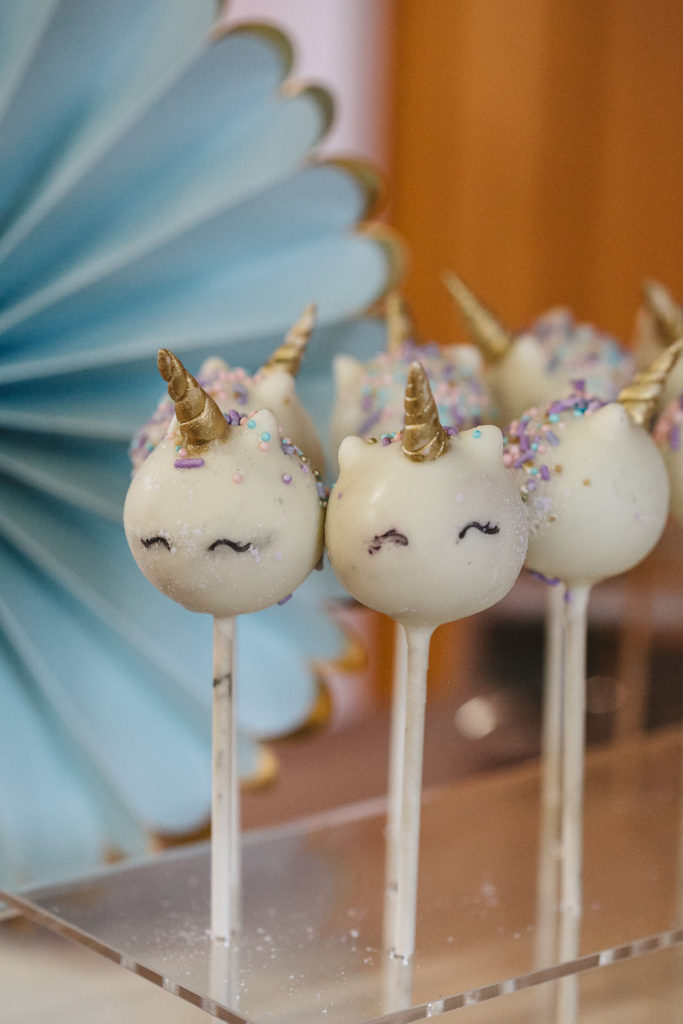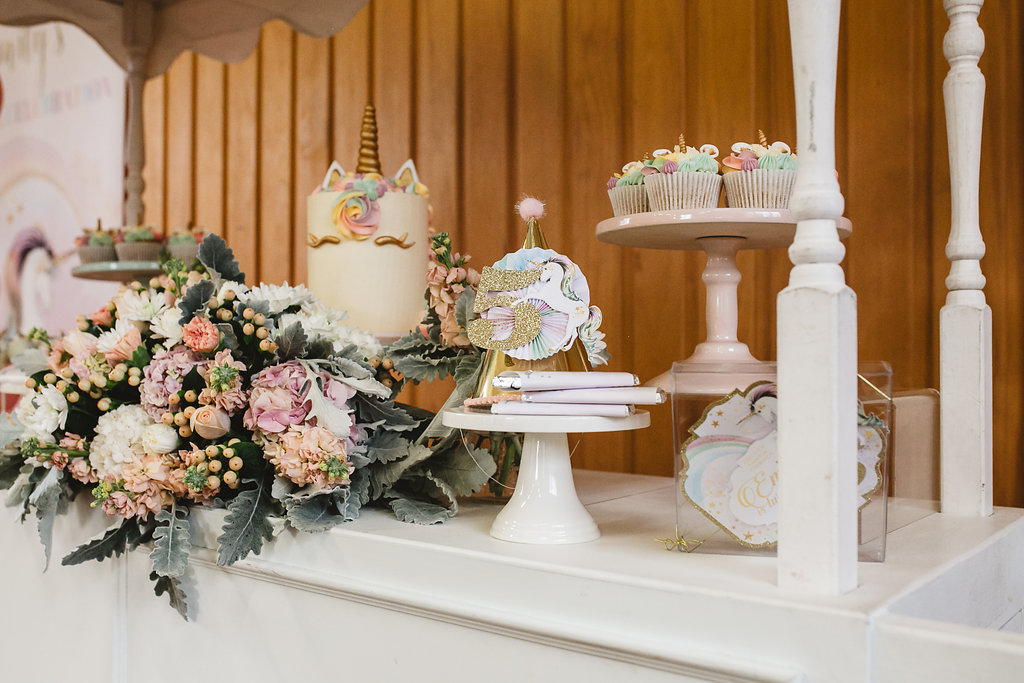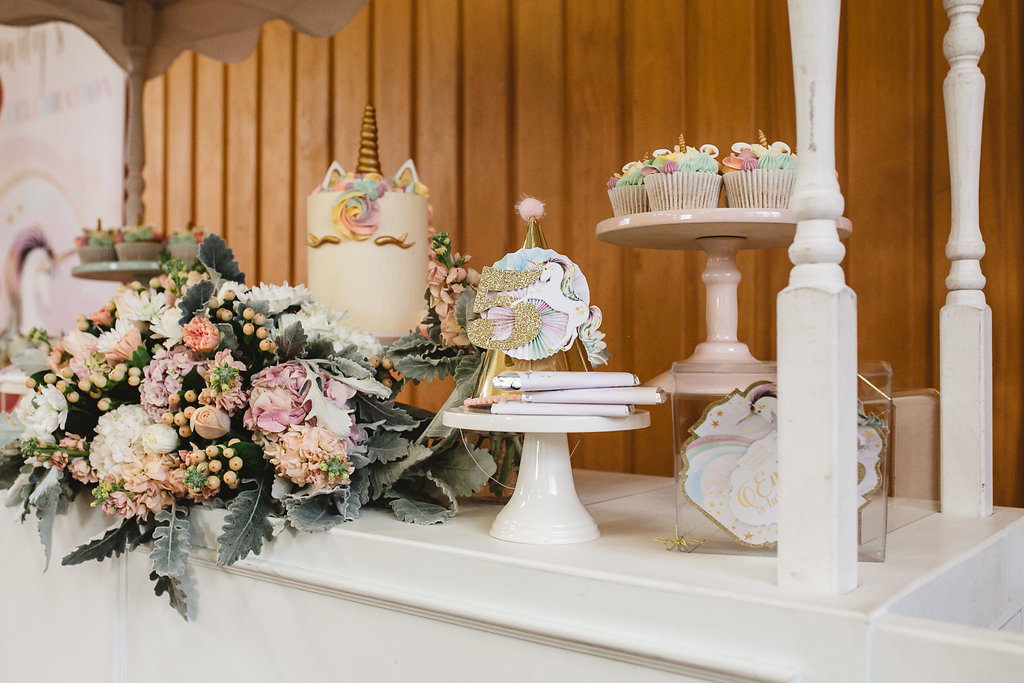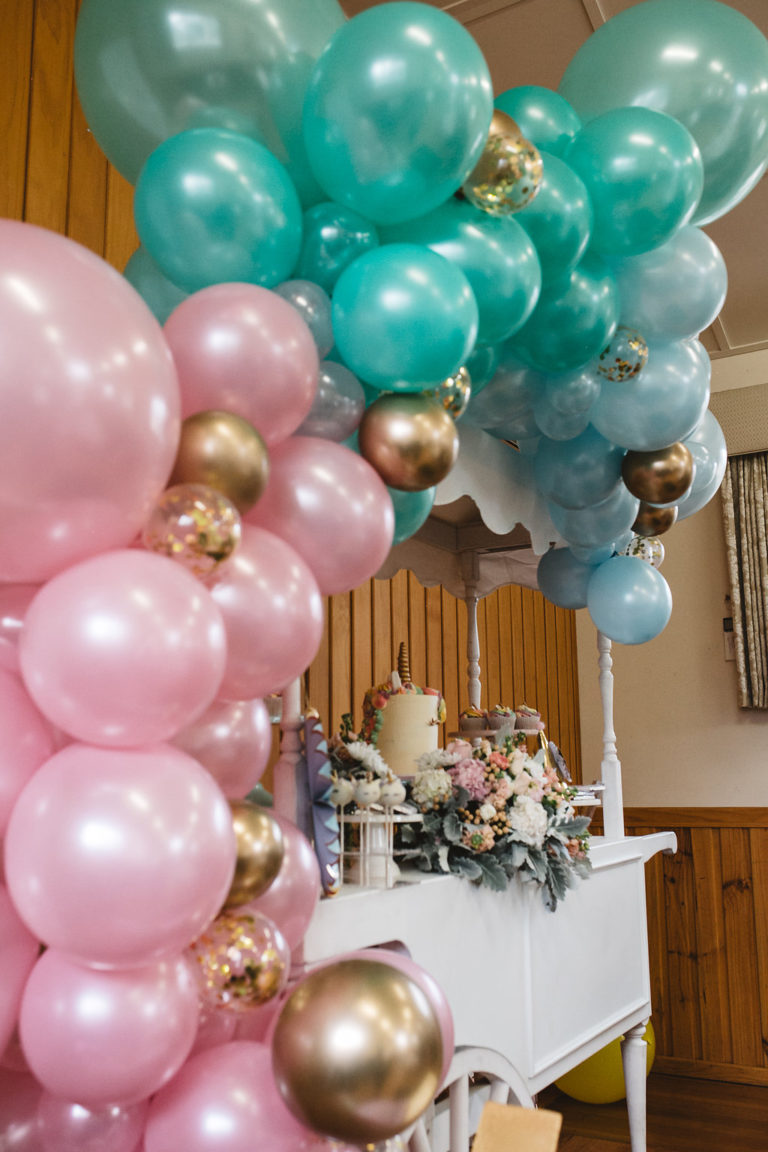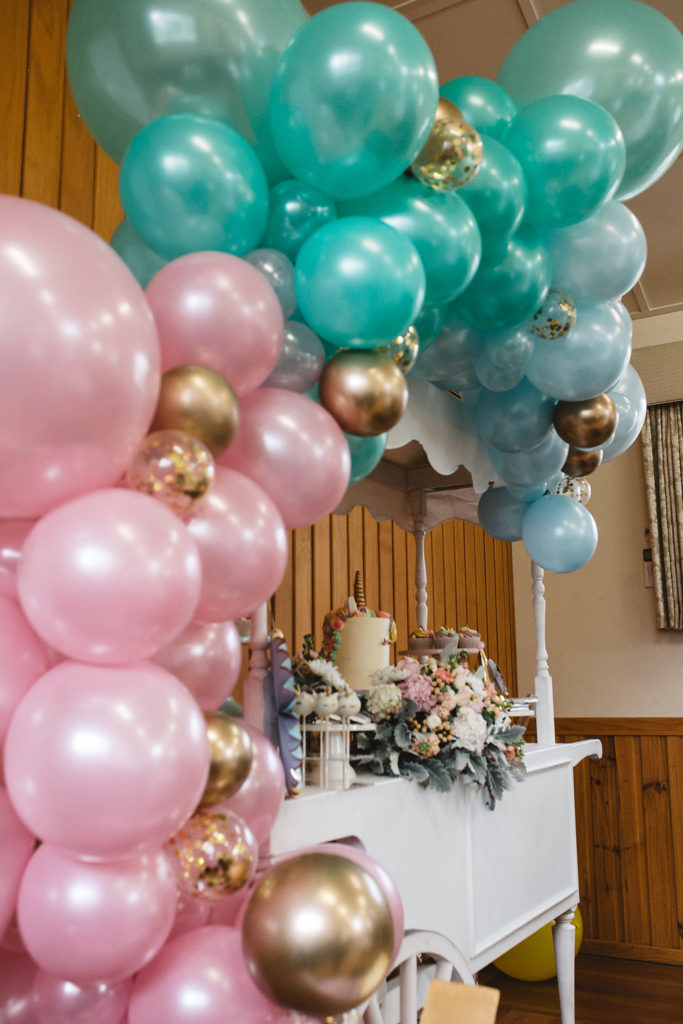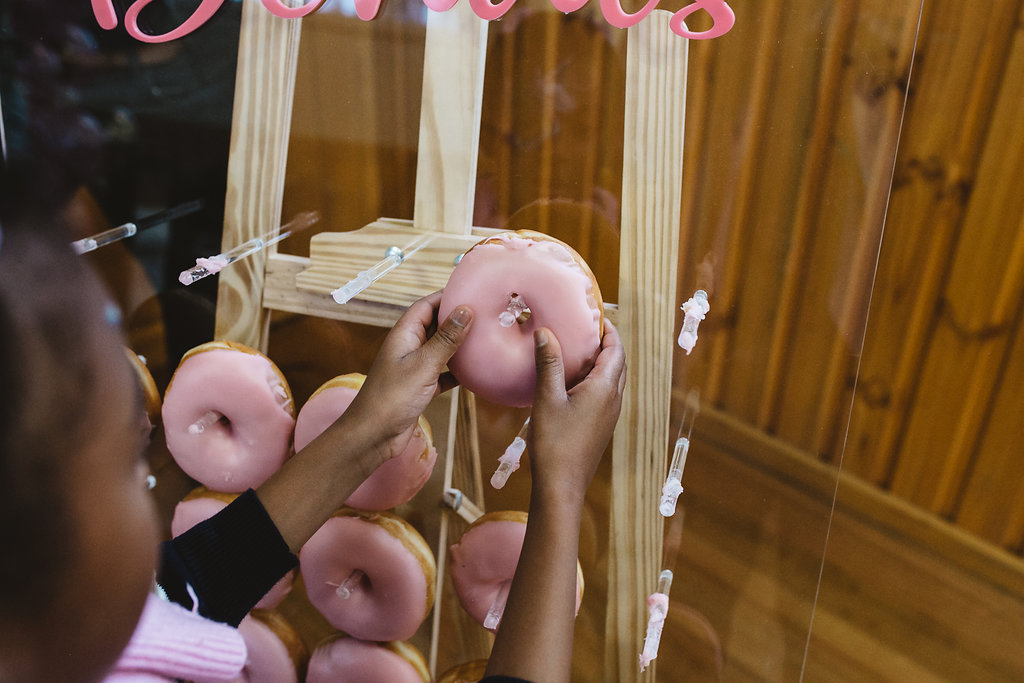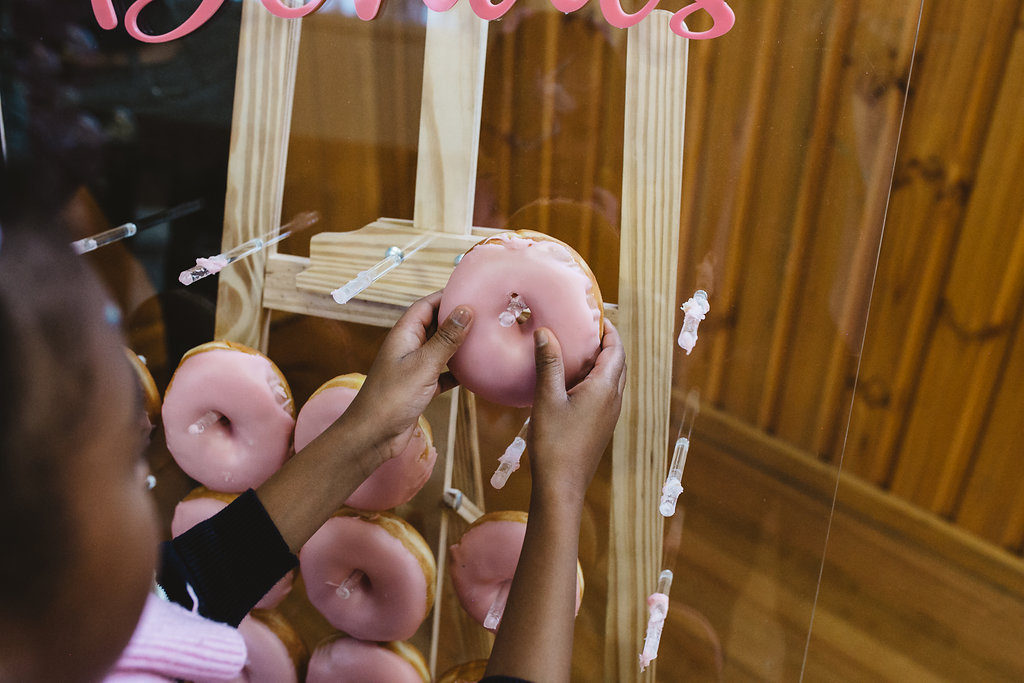 Vendor Credits
Invitations: Eve & Co.
Lolly cart and kids chairs and tables: Mini Party People
Cake and Cupcakes: Yum-mmas
Cookies: Cookie Queen Kitsch
Donut wall: Meaps
Foam unicorn: Choco Bliss
Florals: Whoops a daisy
Balloons: Urban balloons
Unicorn: Diamond Party & Slumber Hire
Face painting: Face Painting Melbourne