Rochelle Muscat from Party Stylists Australia and Pop the Balloon! Children's Parties & Events gives us the details of the recent Party Stylists Australia Christmas lunch.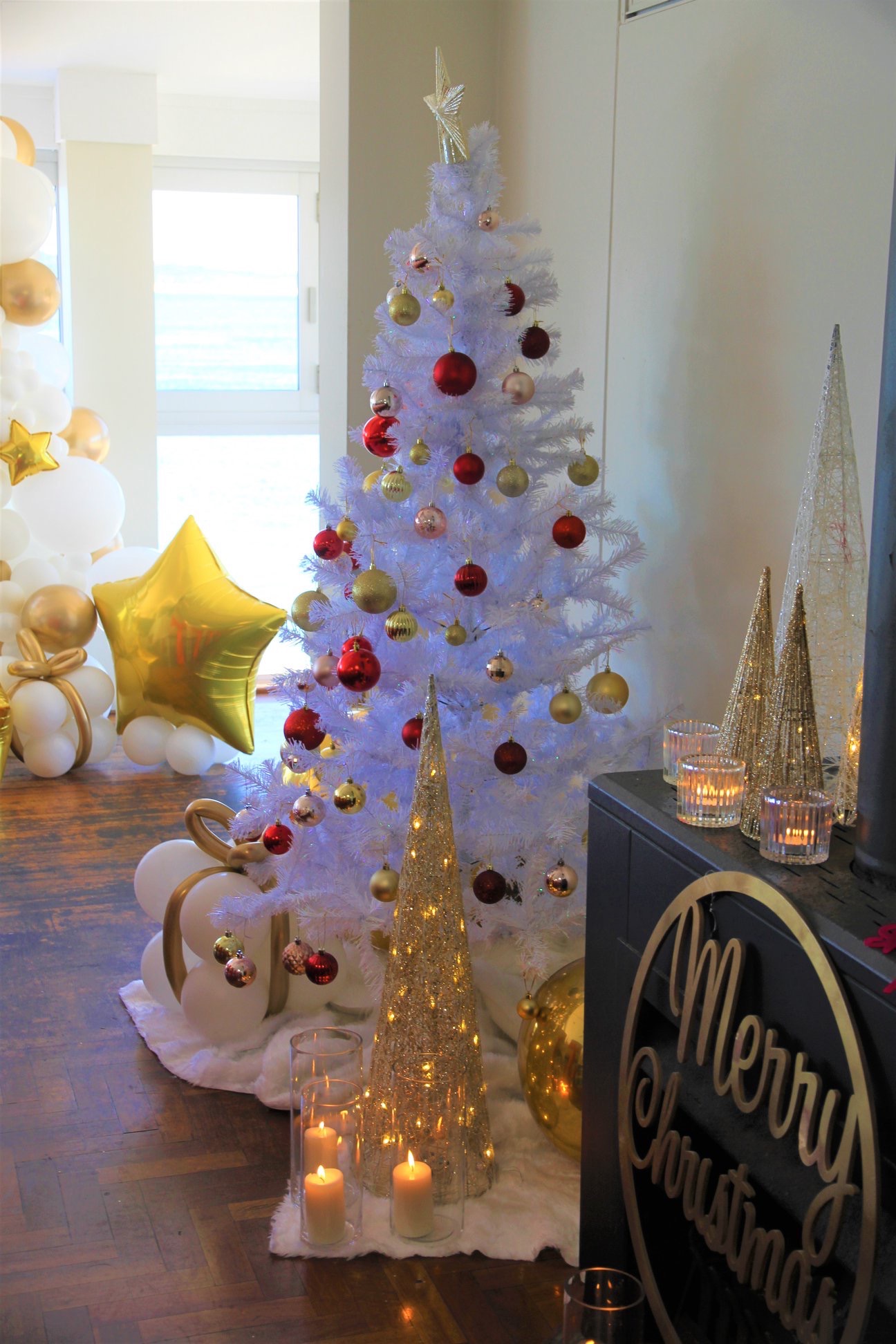 It's Christmas Party time for Party Stylists Australia! November saw the first official engagement for the community of Party Stylists Australia as they celebrated their inaugural end of year Christmas party with a 'Sparkle' themed event…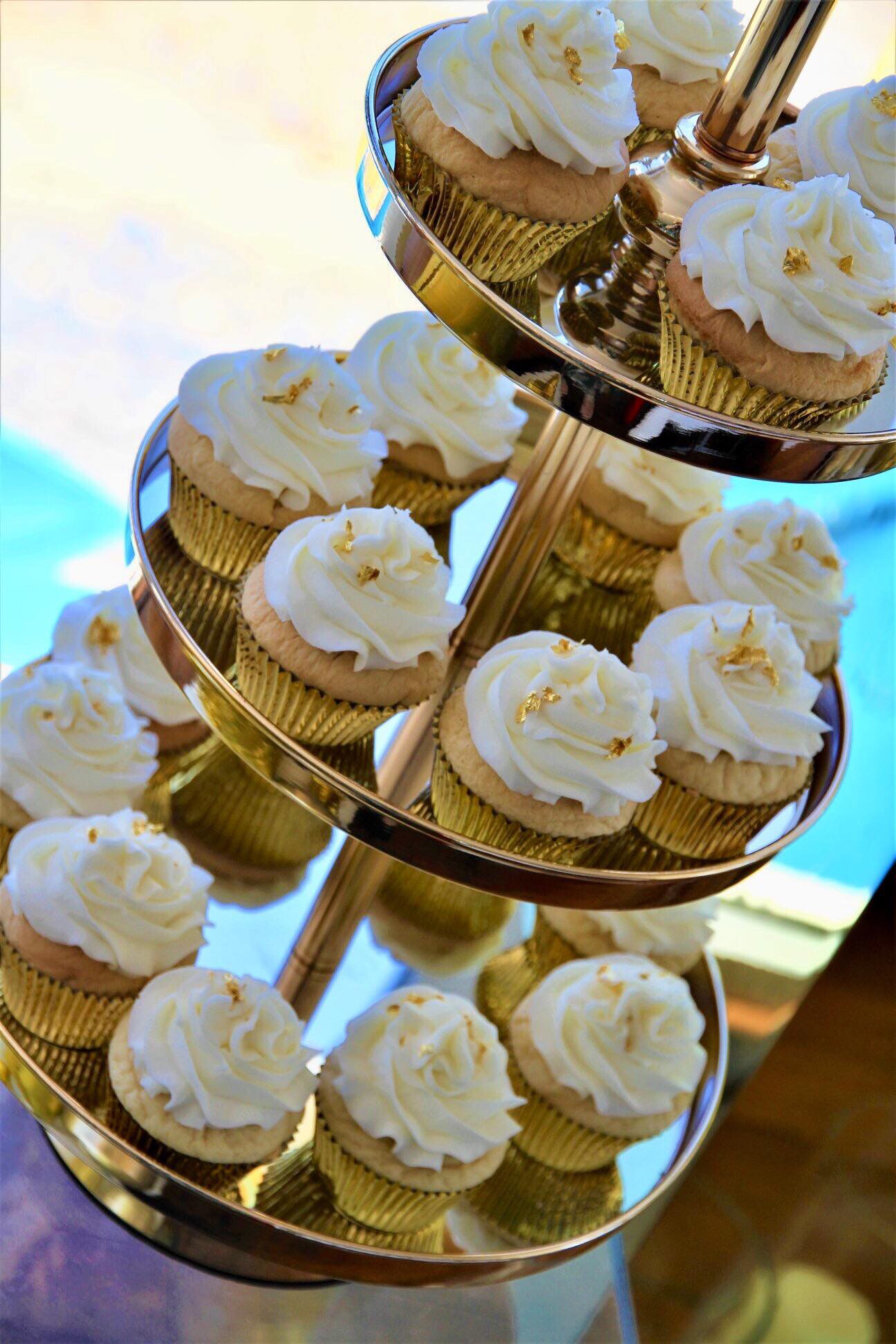 After months of planning and prepping – it was time for the members of Party Stylists Australia to celebrate their first ever Christmas party at the beautiful Reef Restaurant at Terrigal on the NSW Central Coast with a 'Sparkle' themed event. Hosted by Rochelle Muscat, founder of Party Stylists Australia and owner of Pop the Balloon! Children's Parties & Events, together with Leanne Hutchinson of Party Mamma Parties & Events; members from the party and event industries were greeted with a glass of bubbles on arrival before taking the opportunity to relax, catch up and network with a number of highly talented businesswomen who are literally knocking it out of the park in the party industry! It was a wonderful opportunity to catch up in person, discuss the latest party trends and what's hot in 2020. But most especially it was great to share a few tragic Christmas cracker jokes whilst enjoying a great meal by Terrigal Beach.
The success of this event really came down to the amazing businesses who contributed their talents – ensuring all who attended had the most fabulous Christmas lunch setting to enjoy whilst being wined and dined.
The line-up included this Central Coast party vendor team.
Host
Rochelle Muscat, founder of Party Stylists Australia and owner of Pop the Balloon! Children's Parties & Events. Rochelle's vision for the event was to encourage members of the party industry to take a moment to celebrate everything that they do for their clients throughout the year: "As small business owners, we really don't have that 'end of year Christmas party' to look forward to that recognises our efforts throughout the year. And when you think about the countless hours, stress and pressure to not only deliver – but to also exceed our client's expectations – it's definitely worth taking a moment to reflect on what we have achieved before turning our hearts and energy to the year ahead."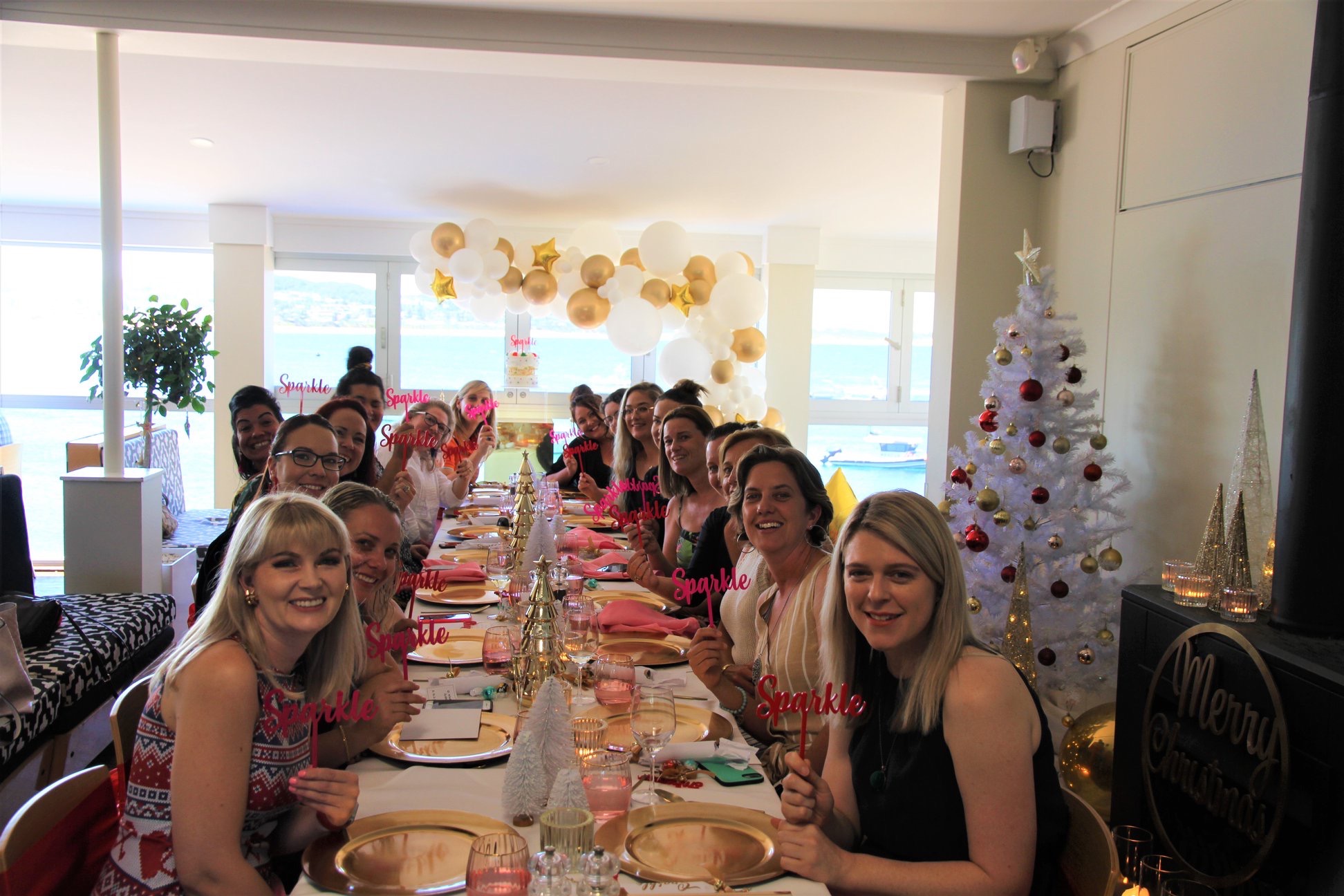 Co-host / styling and design
Leanne Hutchinson from Party Mamma Parties & Events and Party Mamma Rentals co-hosted the event, providing the styling and design, as well as the tableware, napkins and plinths.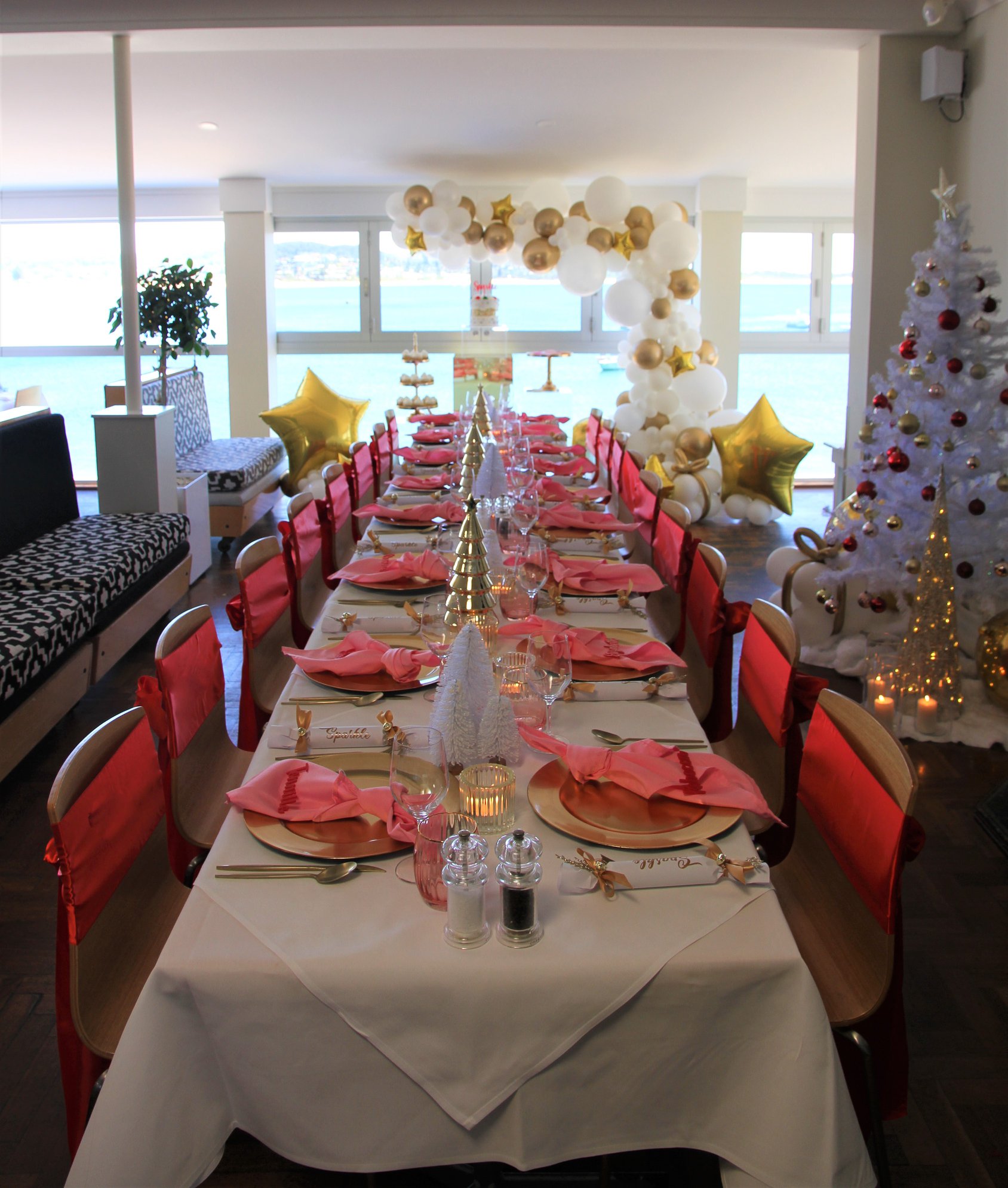 Party stationery
Creator of simply exquisite artwork and custom stationery for the 'Sparkle' event was Elizabeth Kelly from Elk Prints. From the invitations to the menu cards, Elizabeth ensured there was plenty of 'sparkle' to make the event truly memorable.
You can buy Christmas cards in this design here.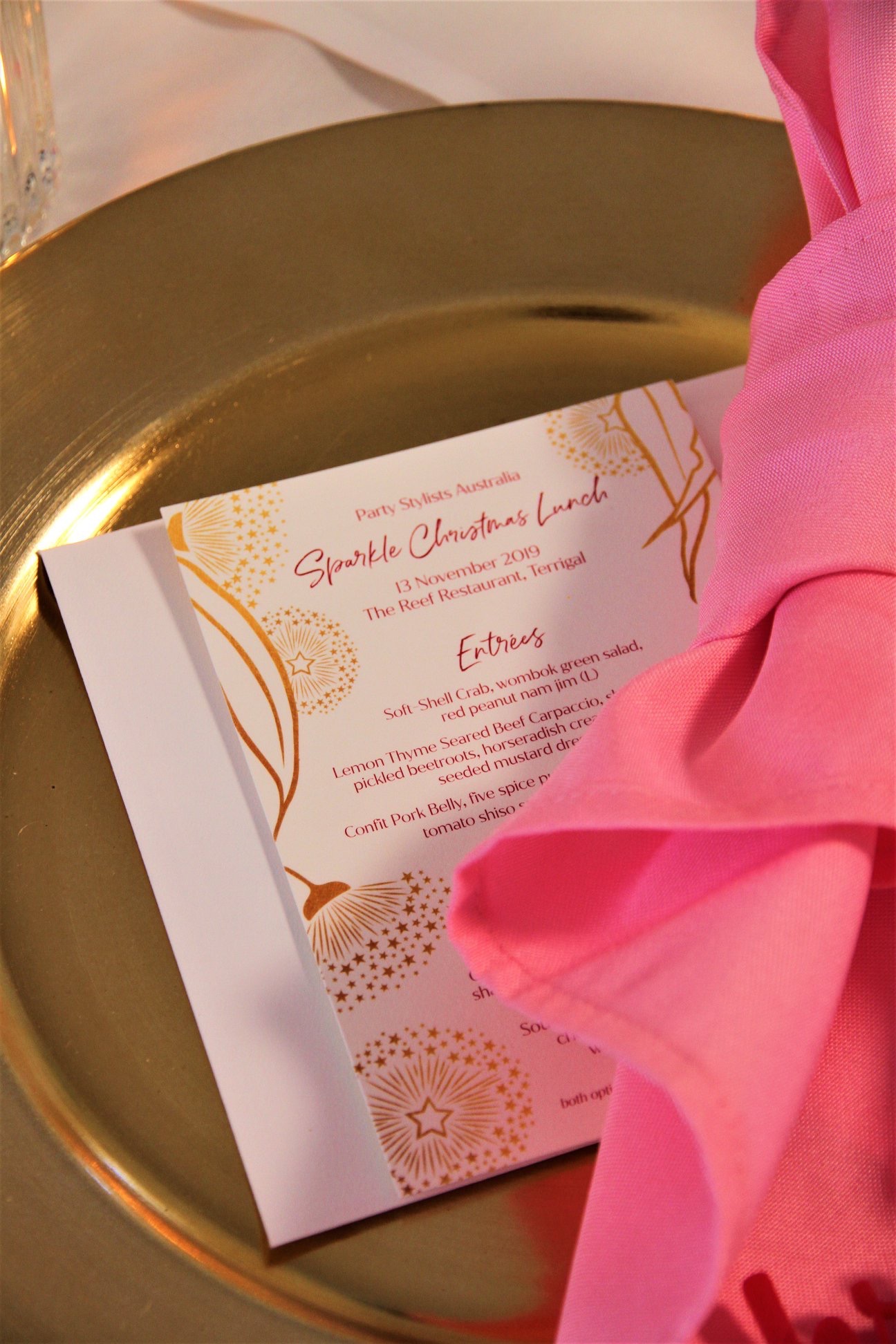 Balloons
The design and installation of balloons was none other than Chanelle Keen from Keen Creations. The gorgeous balloon installation featured a mix of white balloons with gold foil and a stunning arch overhanging the plinths and desserts – with a few fun balloon twisted balloon presents too!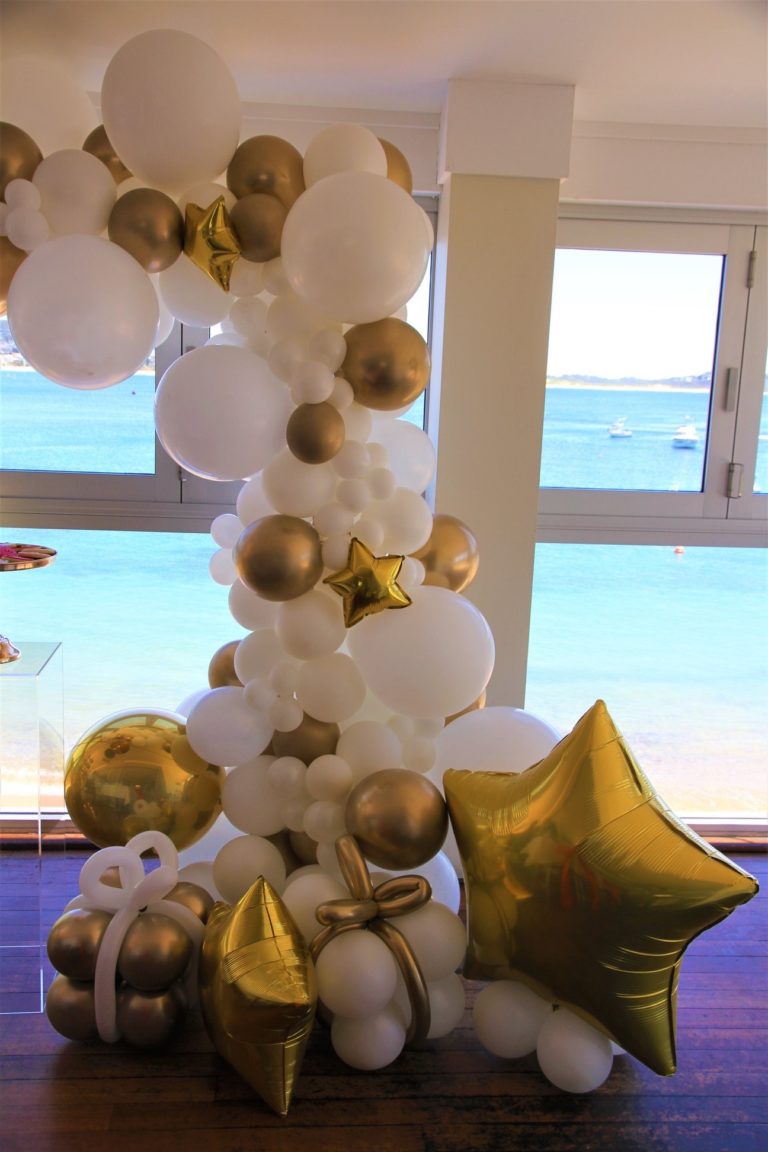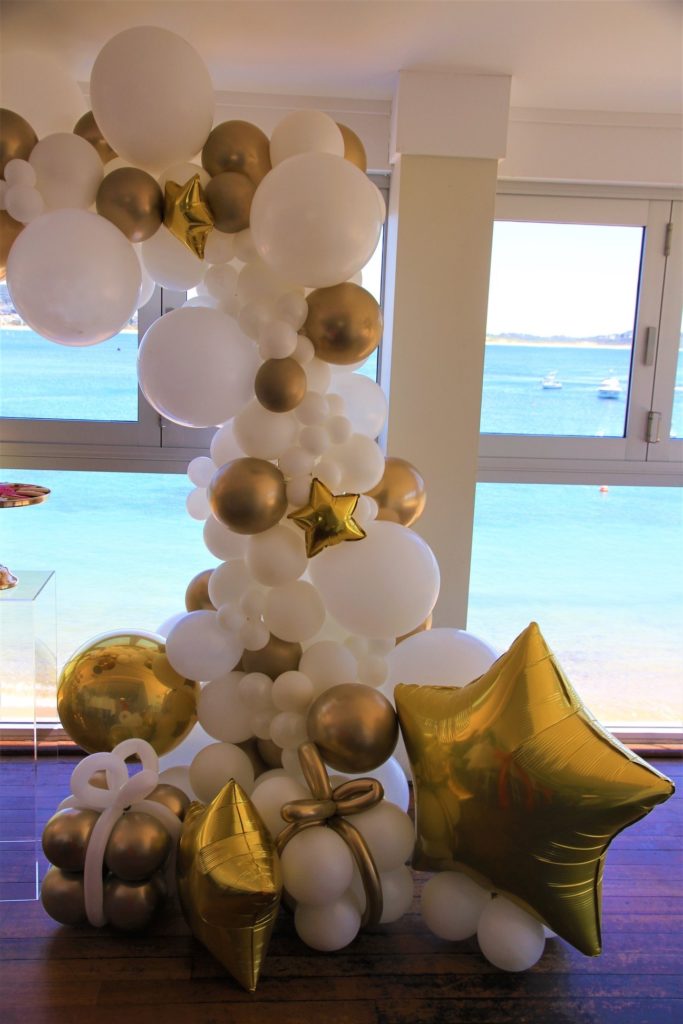 Desserts
For dessert there was white chocolate and raspberry cake in the super on trend 'fault line cake' design – created by Sabrina Sagar from Sabilicious Cakes. Sabrina also generously donated the oh so sparkly cupcakes which were finished off in a decadent edible glitter. Stunning! Custom 'sparkle' cookies created by CookieClutter.au were another fun and fabulous sweet treat for the dessert offering and were beautifully matched to the sparkle colour scheme of pink / white / red and gold.

Acrylics
Annette and Lyndal from Able 2 Create are simply fabulous when it comes to creating custom signage in acrylics and were the creators of a set of fun 'Sparkle' selfi-sticks and name plates that sat prettily on the dining tables for guests to enjoy.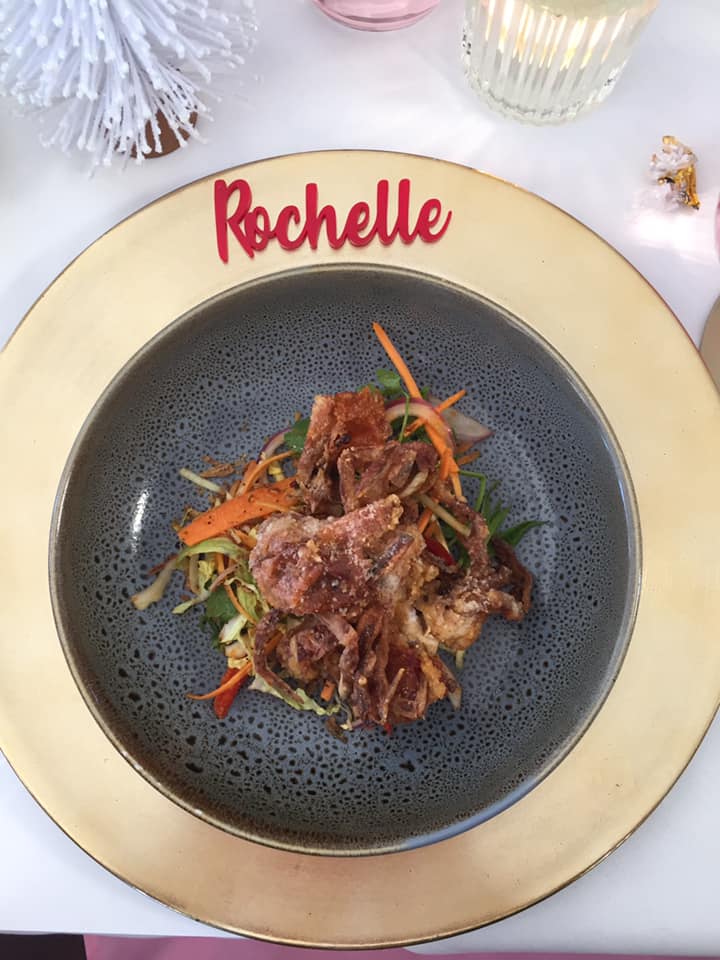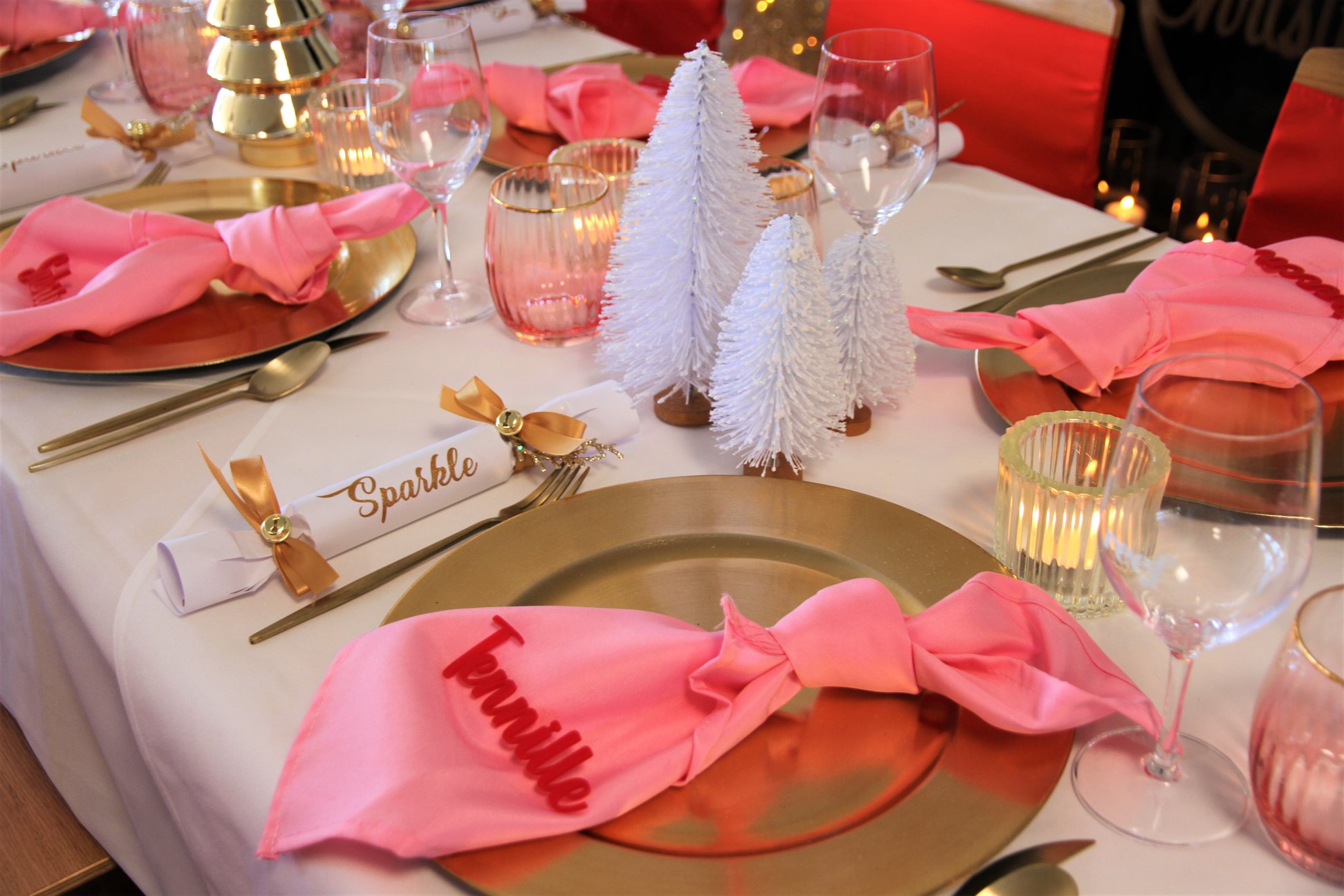 Venue
Huge thanks to The Reef Restaurant at Terrigal for hosting the event and providing a fabulous 2-course meal with glass of wine for the guests to enjoy. What a fabulous way to kick off the festive season!