Did you know that you can make custom napkins to match your party theme? Oh yes-sir-ee! Napkins have always been one of the more difficult items to match, and if you couldn't find something that worked, well bad luck. But not any more! Read on to find out how to make custom and personalised napkins to match you party theme.
These were for a royal themed high tea. We picked up these robin egg blue napkins from party supplier A Little Whimsy, which were perfect for the look we wanted to create.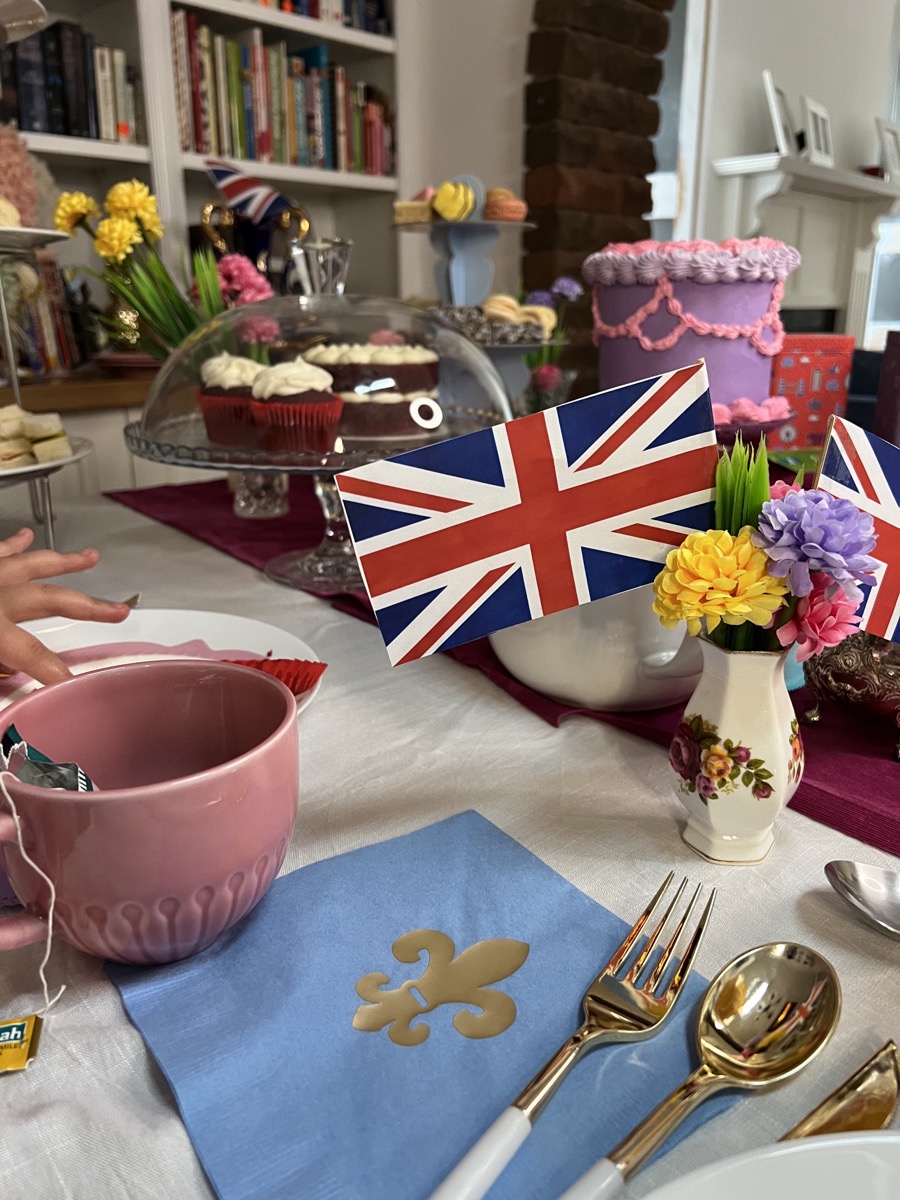 How to Make Custom and Personalised Napkins
Whilst foiling and stamping methods exist, the basic formula of our solution is to use heat press vinyl (HTV), with gentle heat to transfer your pattern.
In order to achieve this, we used our Cricut Joy to cut the HTV into a pattern that matched our theme, and pressed it on using the Cricut EasyPress 2. Below are the instructions using these machines, but do scroll on below as I offer some ideas for those who don't have access to these machines.
Find your preferred design in the Cricut Design Space. For this project, I looked for a 'fleur de lys', as I wanted something wth a regal look.
Cut your vinyl design using your Cricut cutting machine. For this particular project, I used the Cricut Joy Smart Iron-On in Gold, from Spotlight. The best thing about this particular is that it doesn't require a cutting mat.
3. Now listen up for this part! Normally I would reference Cricut's very useful Heat Guide to figure out what temperature to set my heat press machine for the project I am working on. But since napkins are not a common project, they are not listed. I was using the Easy Press 2, and I did some playing, and found that 120 degrees Celsius, at 20 seconds with a light press worked well. I was able to peel the protective layer nicely after 10 seconds, so I would say it is a cool peel. If your design is small, I also recommend the Mini Press, Cricut's smaller heat press product.