I really do love the creativity of Aussie party vendors. But I have a soft spot for the USA West Coast Party Vibe! Hands up if you agree? It's so colourful, and bright…. must be all that California sun! And this Coachella Party…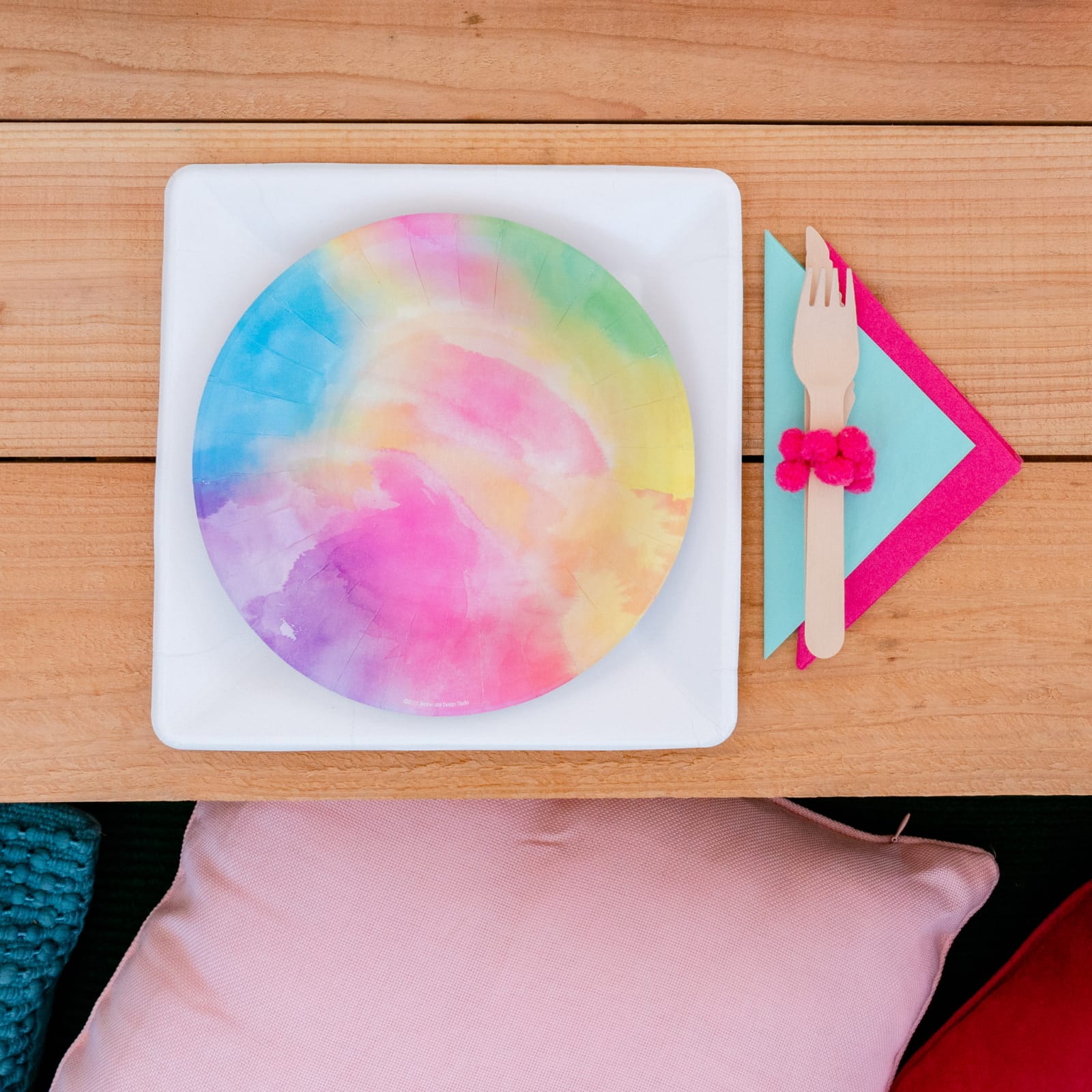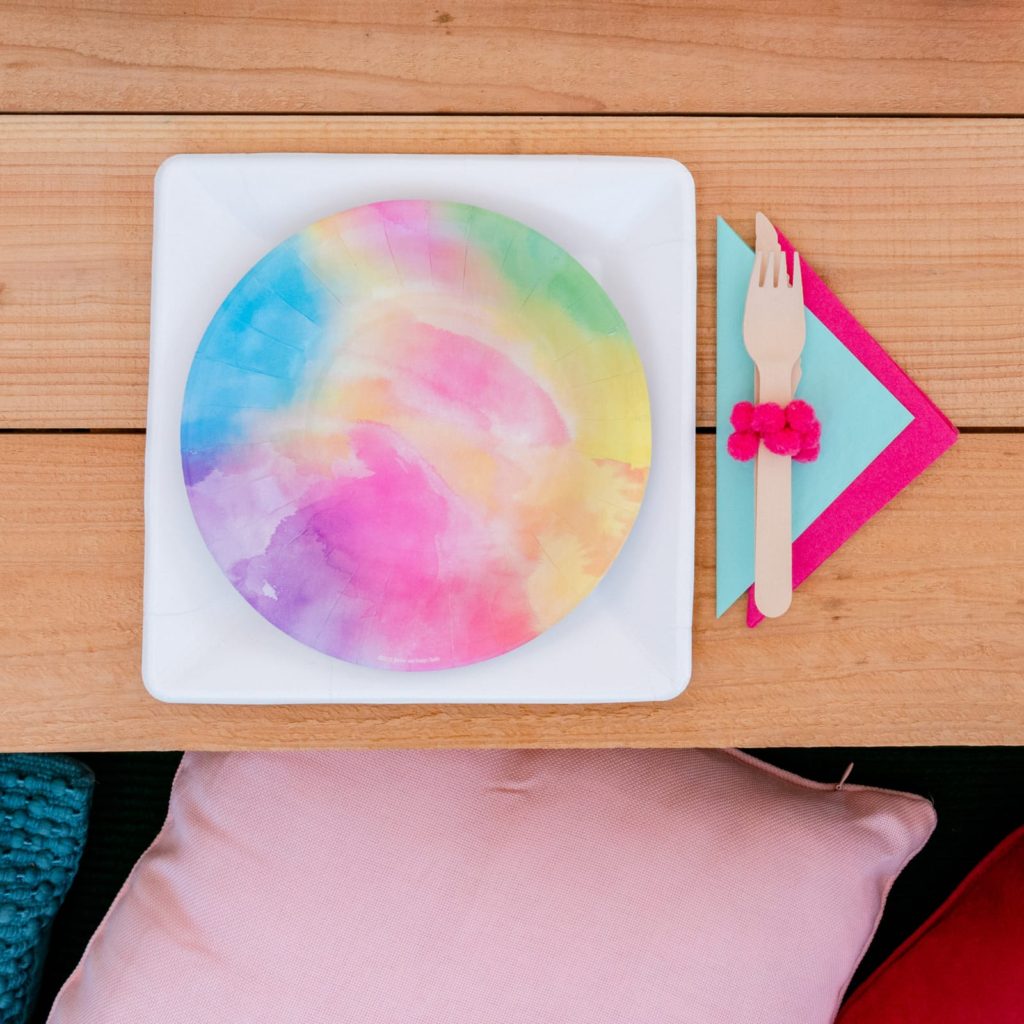 California summons up lots of cool things, the Coachella Valley Music festival being one of them. Whats that got to do with a kid's party you say? Well Make It Stylish Events, a styling team in Bakersfield, California recently styled a Coachella themed kids party and it was awesome!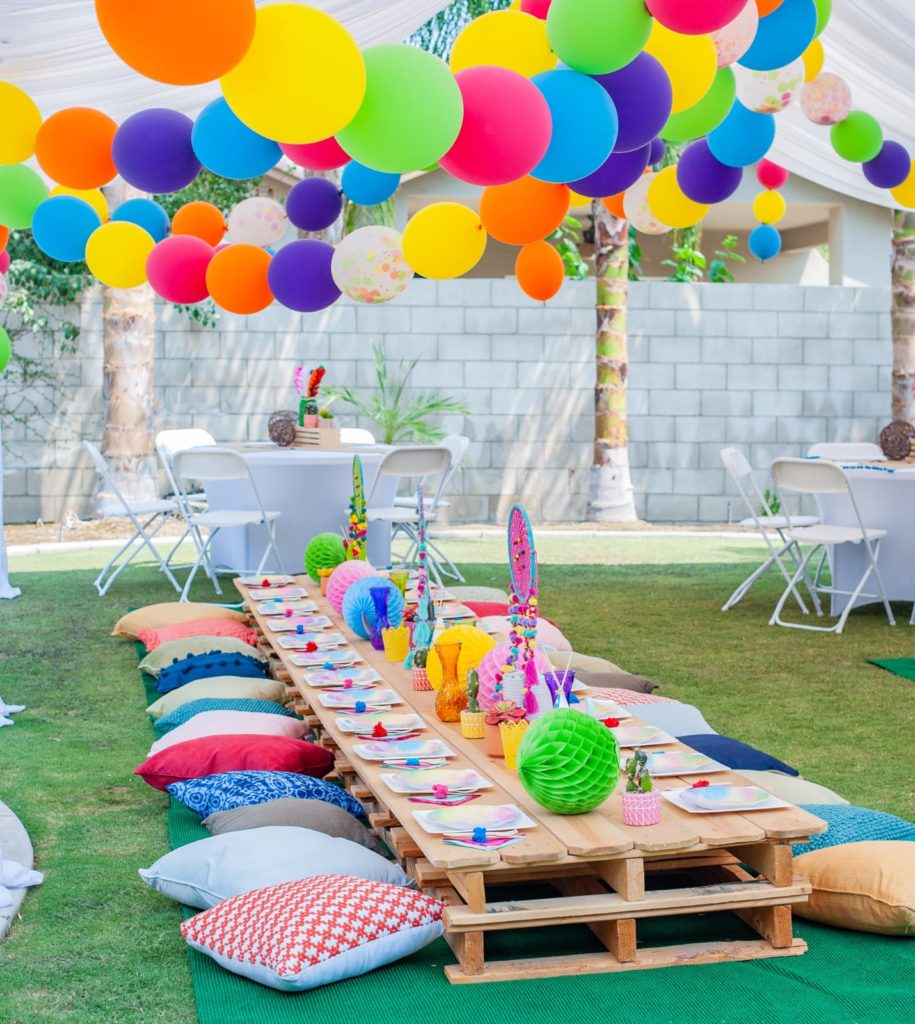 Delfina, from Make It Stylish, continues below.
Last weekend was a blast for us, we had the chance to style a very special party for a brother and sister (Boston, 5 and Kollyns, 3). The theme chosen for our client was Coachella, and immediately we knew this was going to be something seriously fun.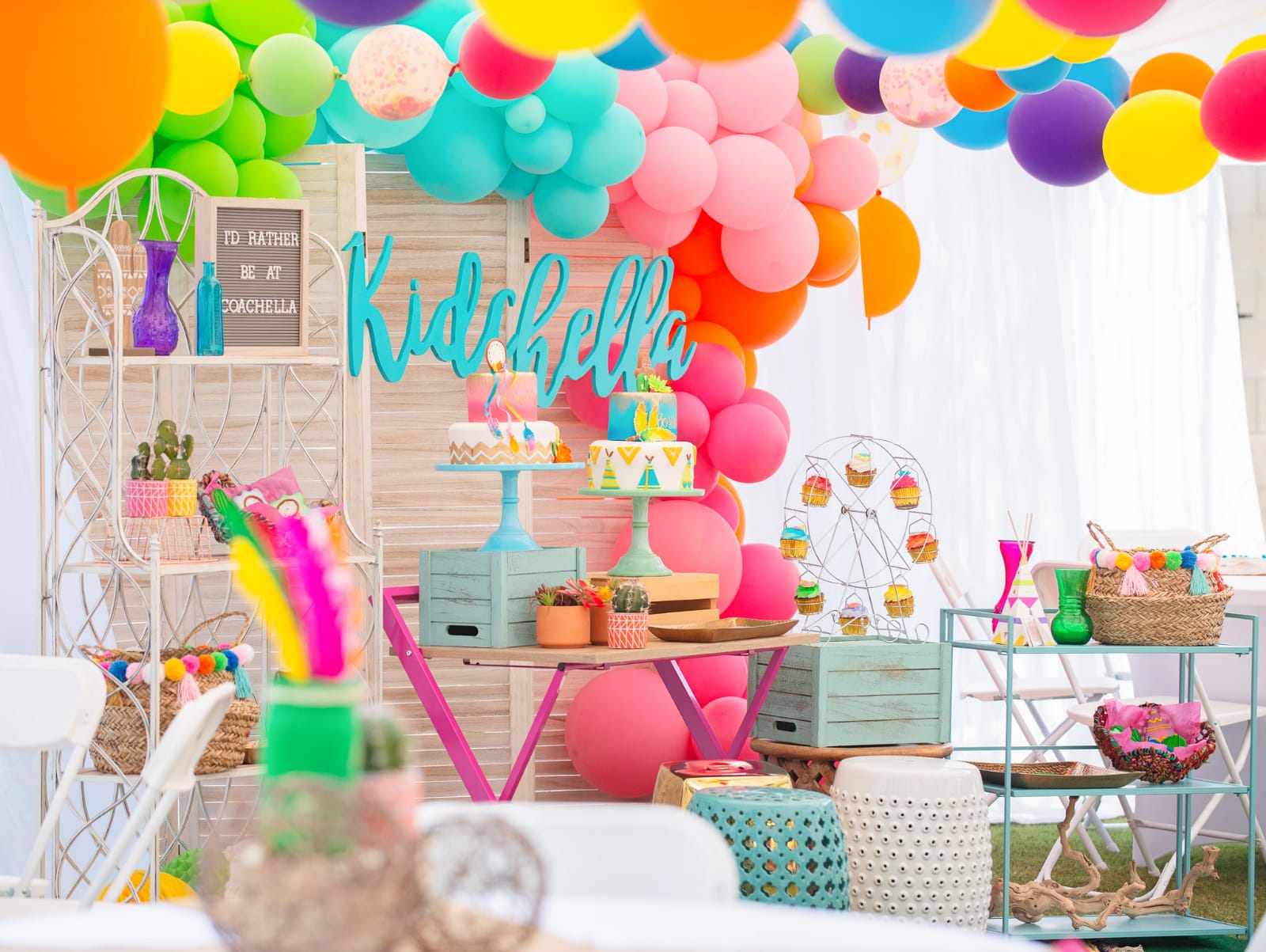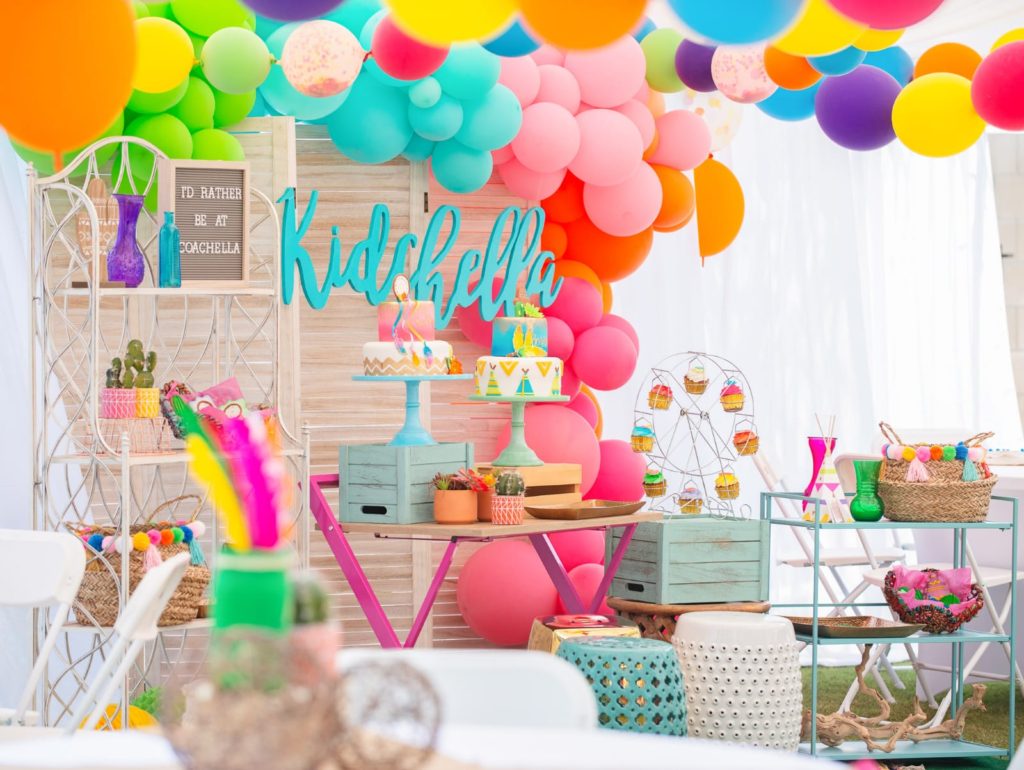 As Coachella is a crazy, boho music and arts festival and we needed to make it 'kid style', we decided to use as much colour as possible and it worked really well!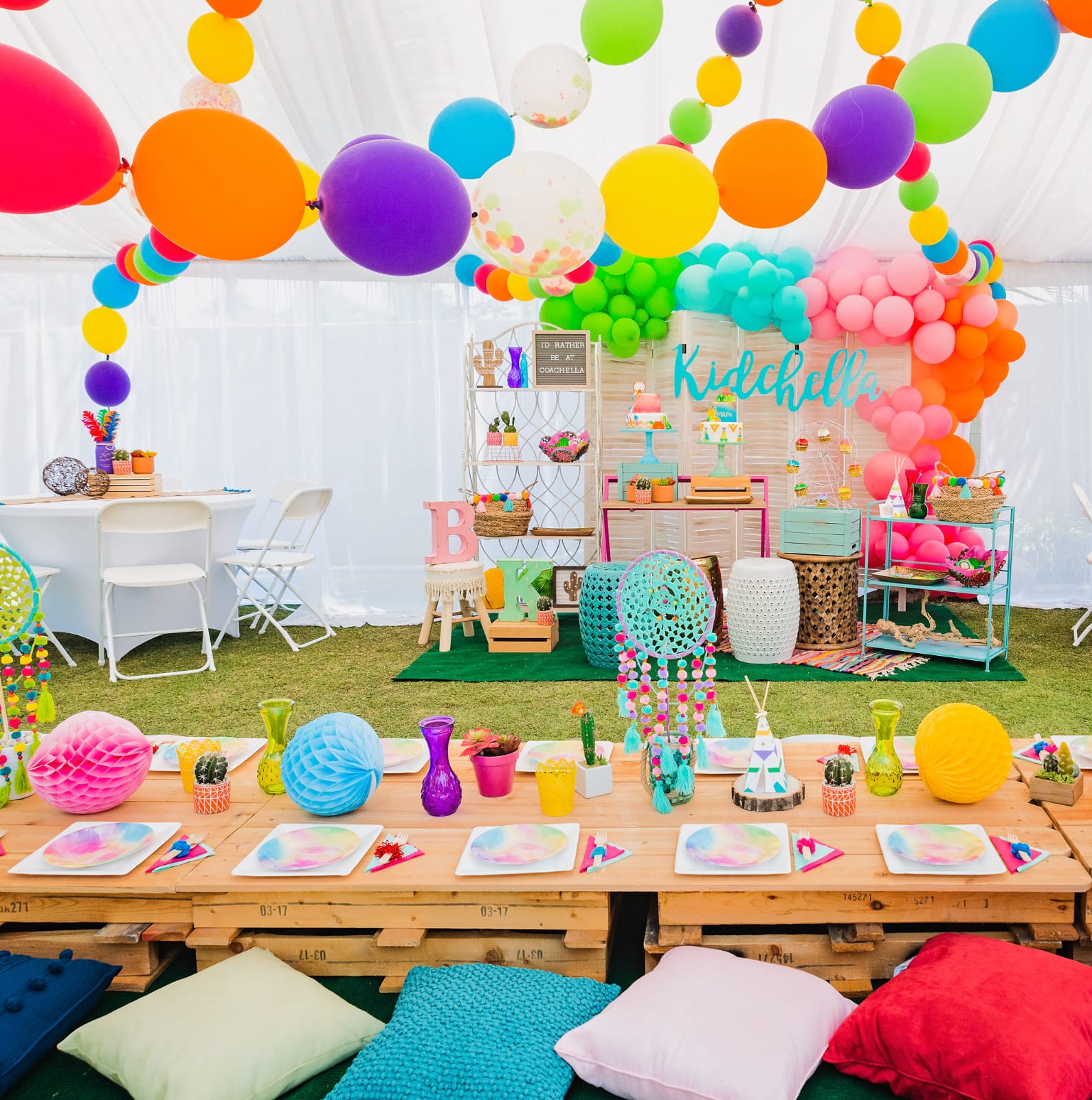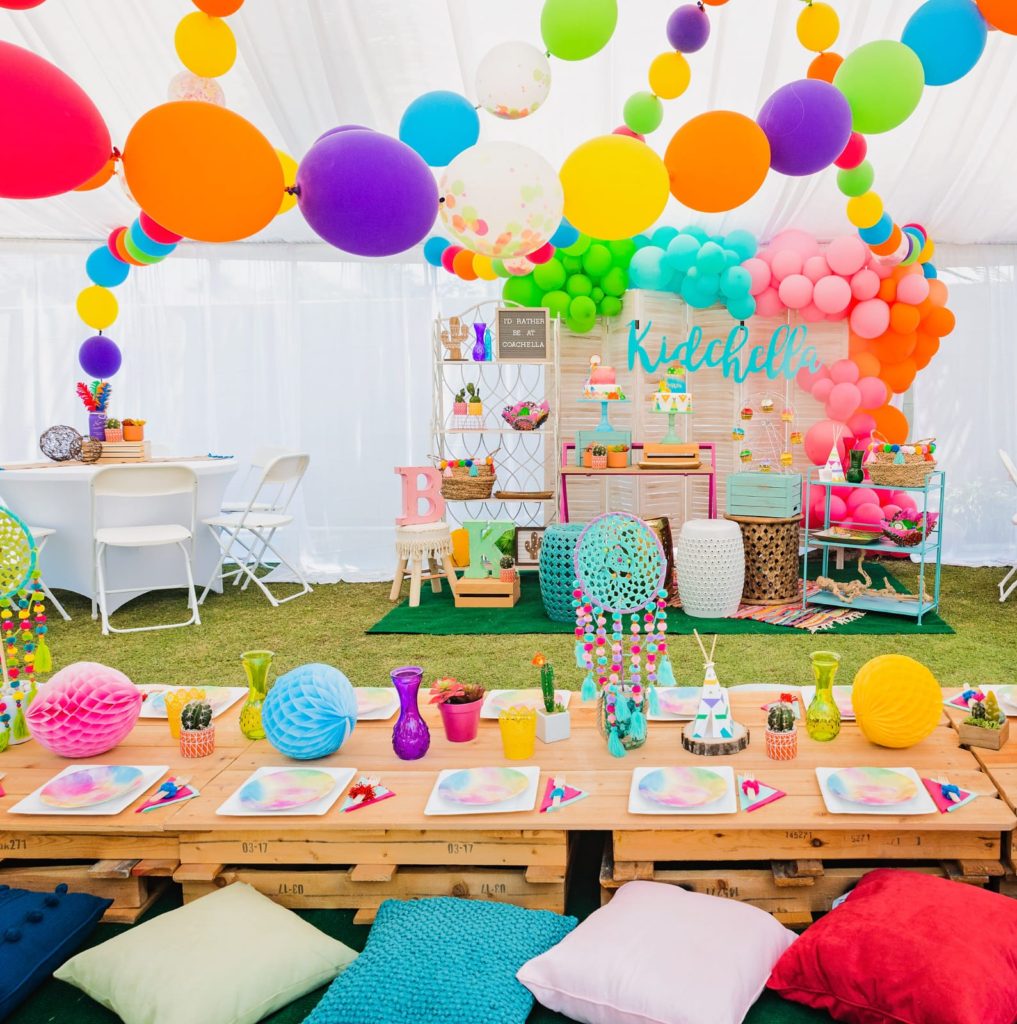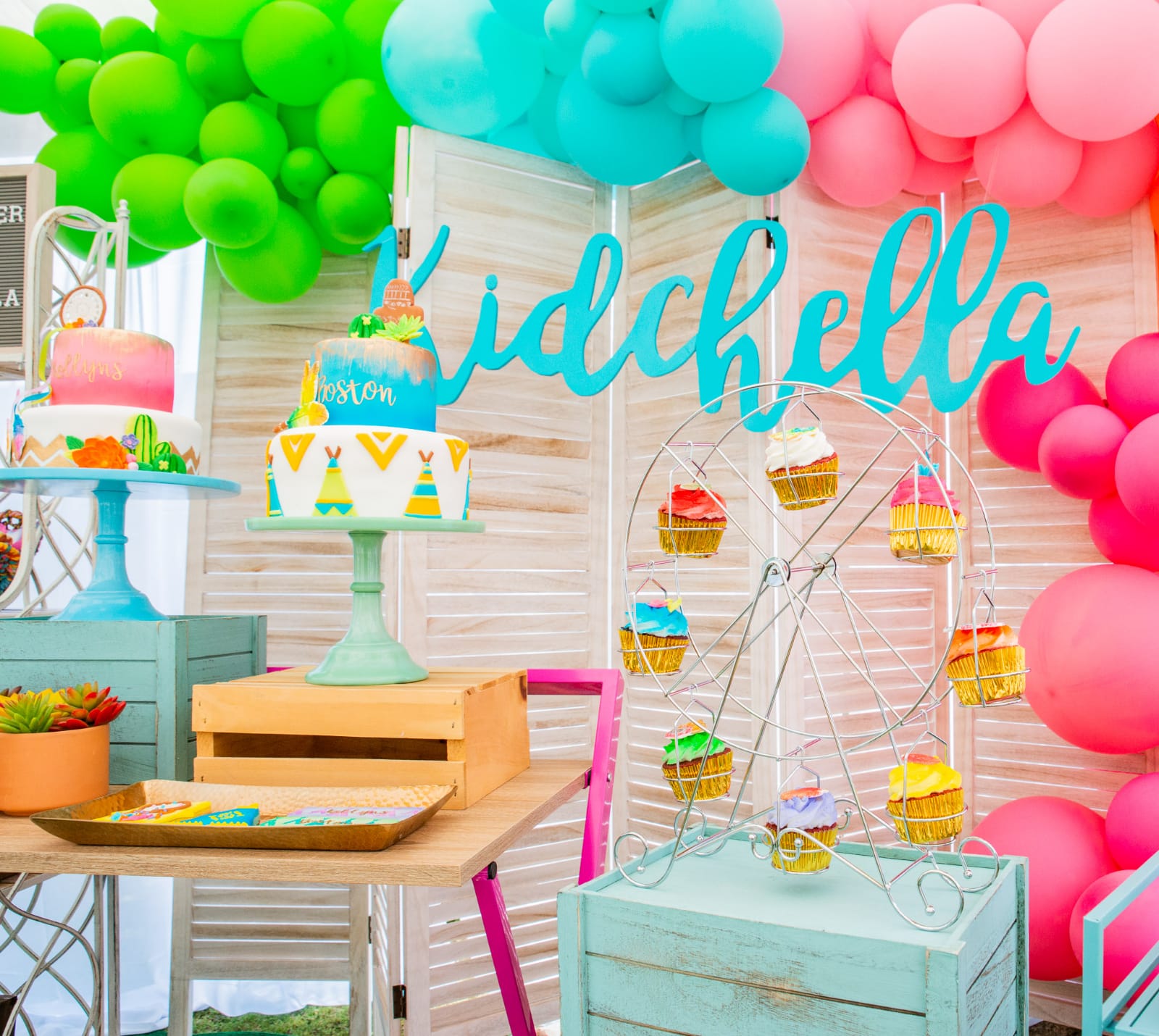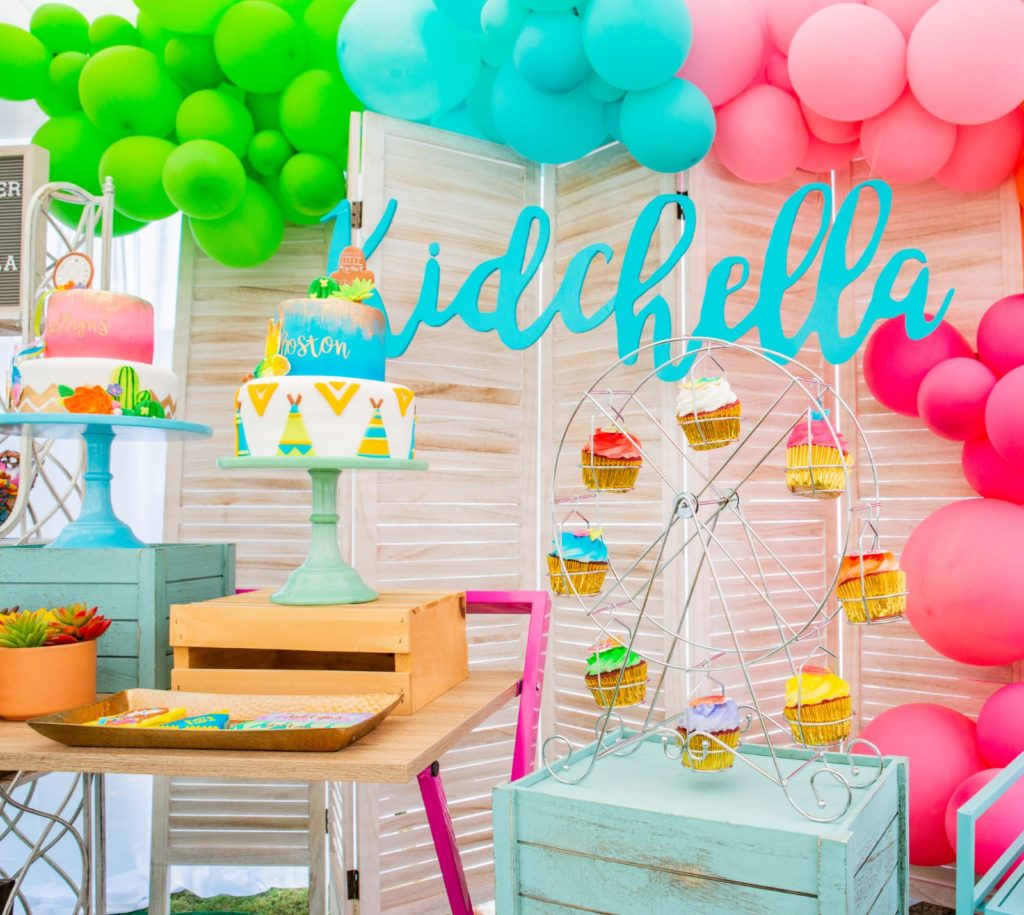 Our first big decision was to use a tent for the main set up, with lots of balloons garlands all over. For the kid's setting, we wanted boho style so we chose pallet tables. And last but not least, we wanted something non traditional for the cake / dessert setting. We decided to use different types of furniture on a carpet, mixing colors for a boy and a girl and it worked perfectly. The backdrop was a multicolor organic balloons garland, and a Kidchella cutout that were beyond perfect.
The festival-goers were truly wowed!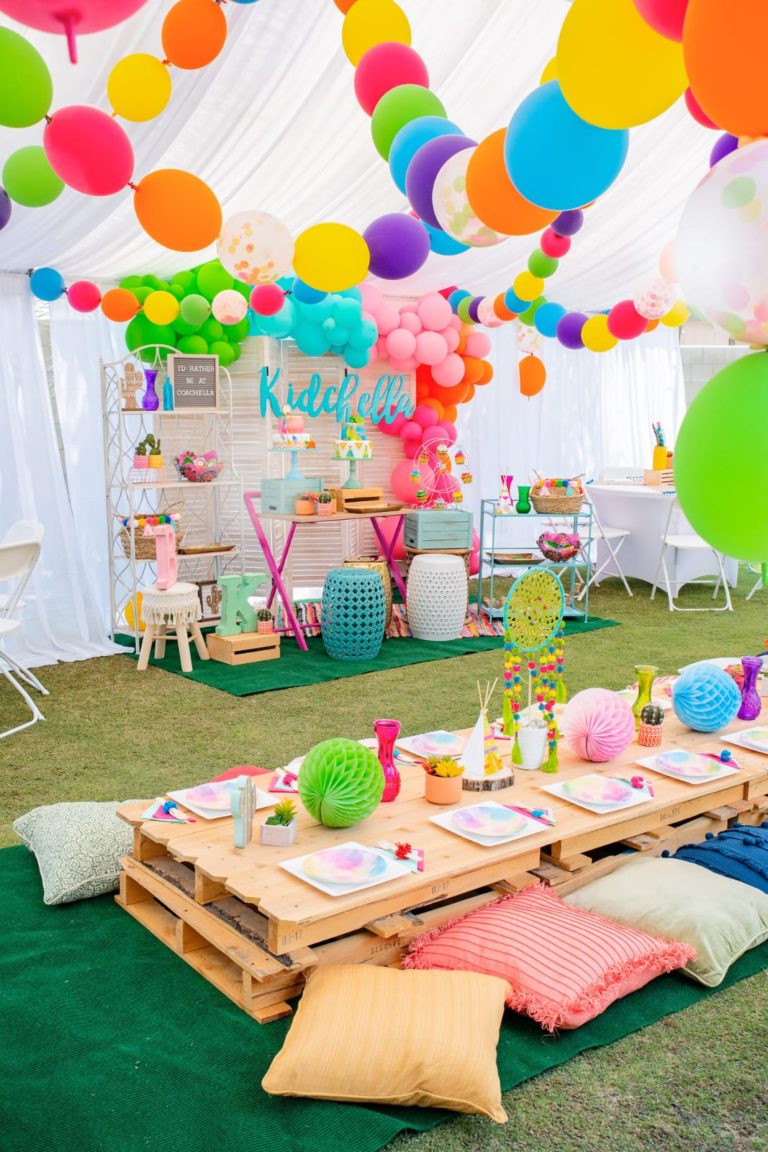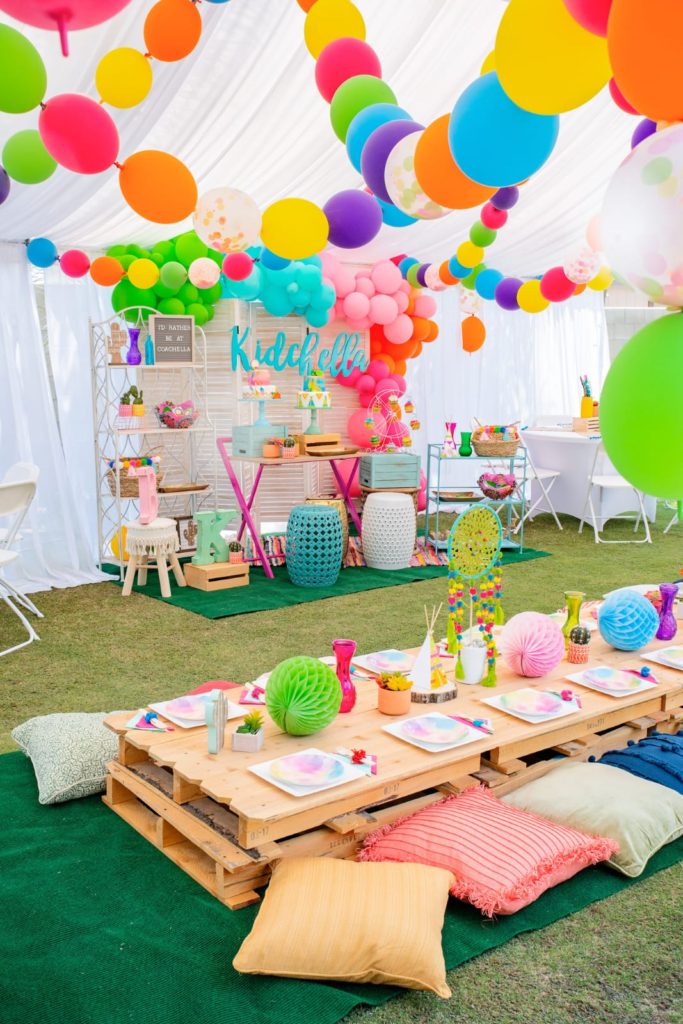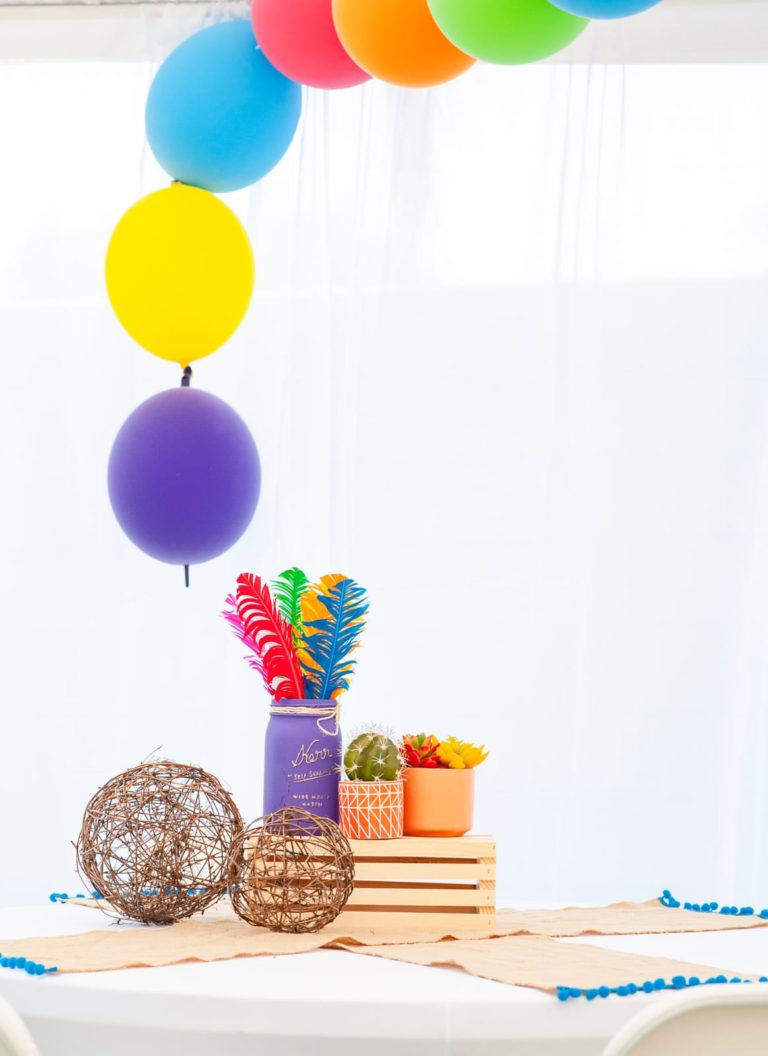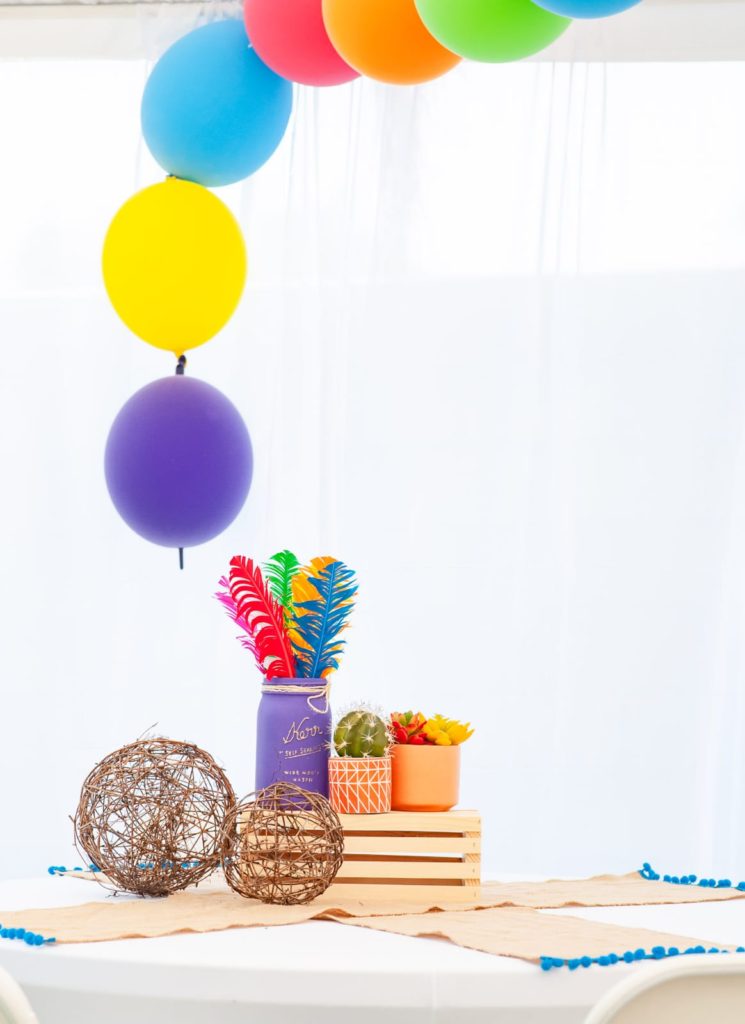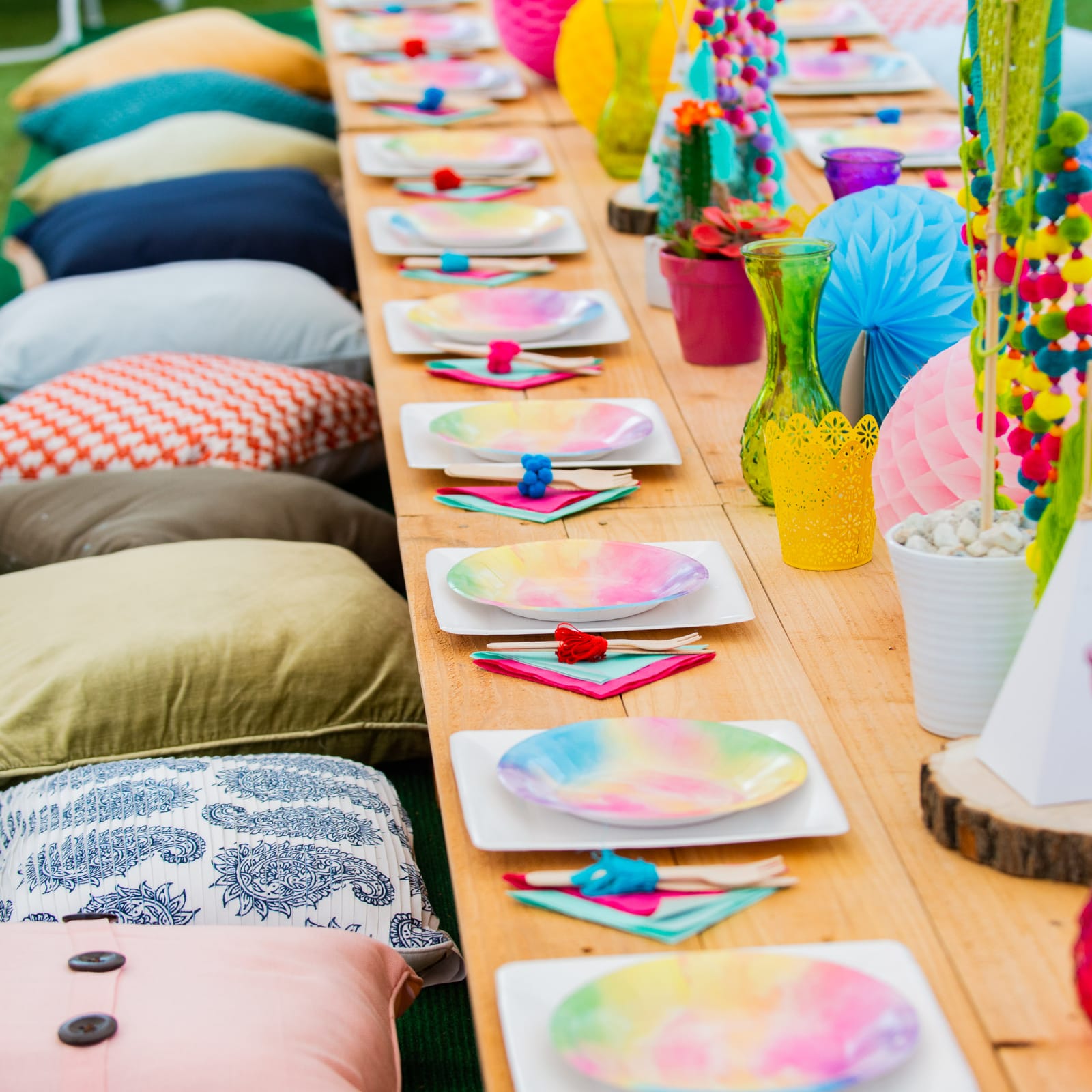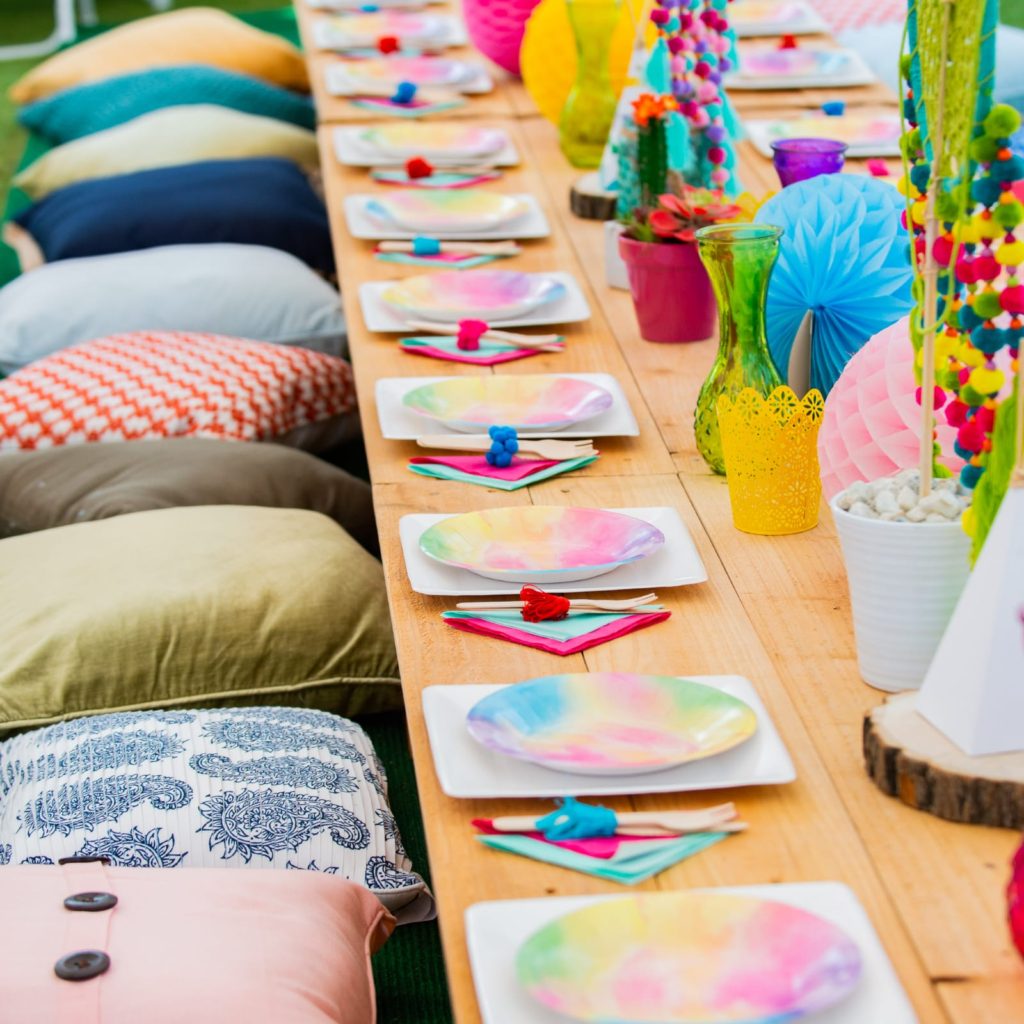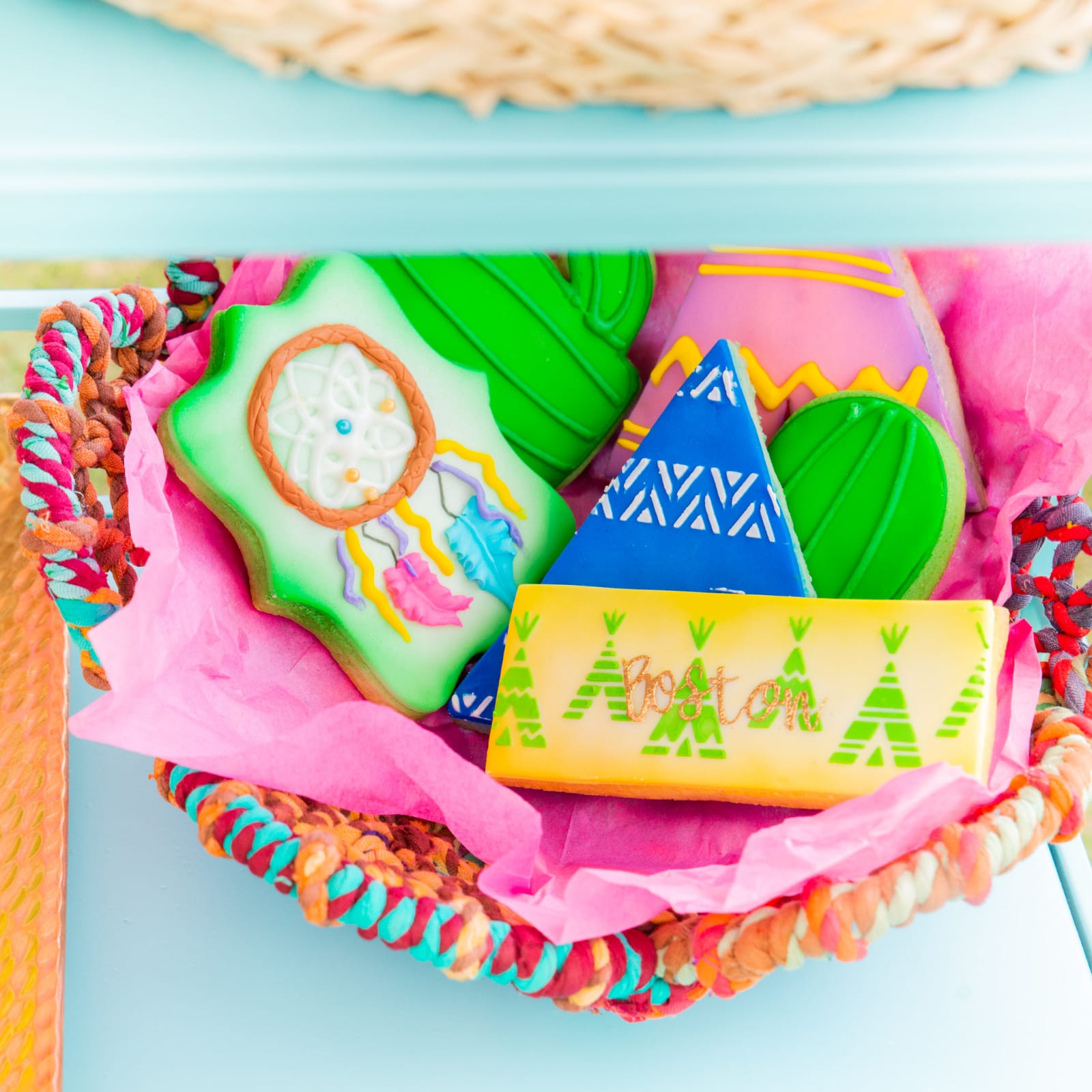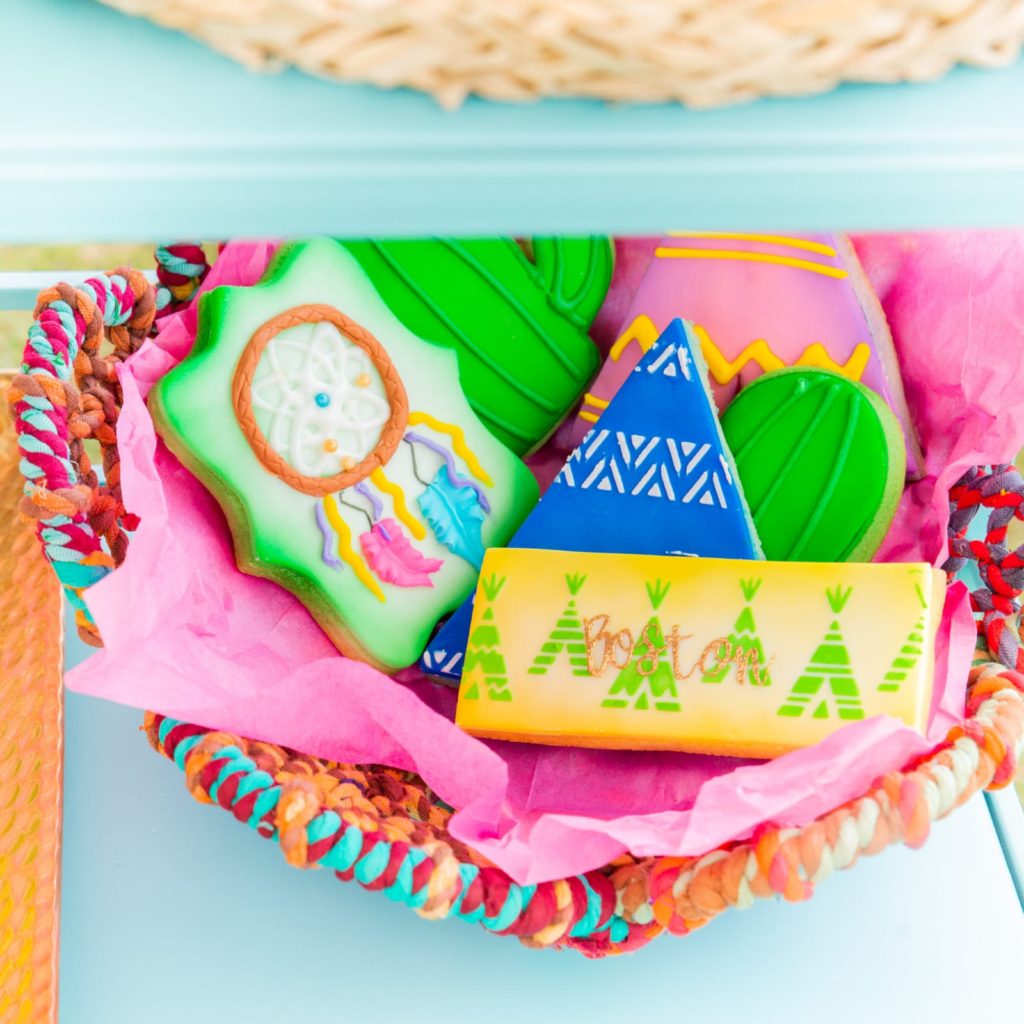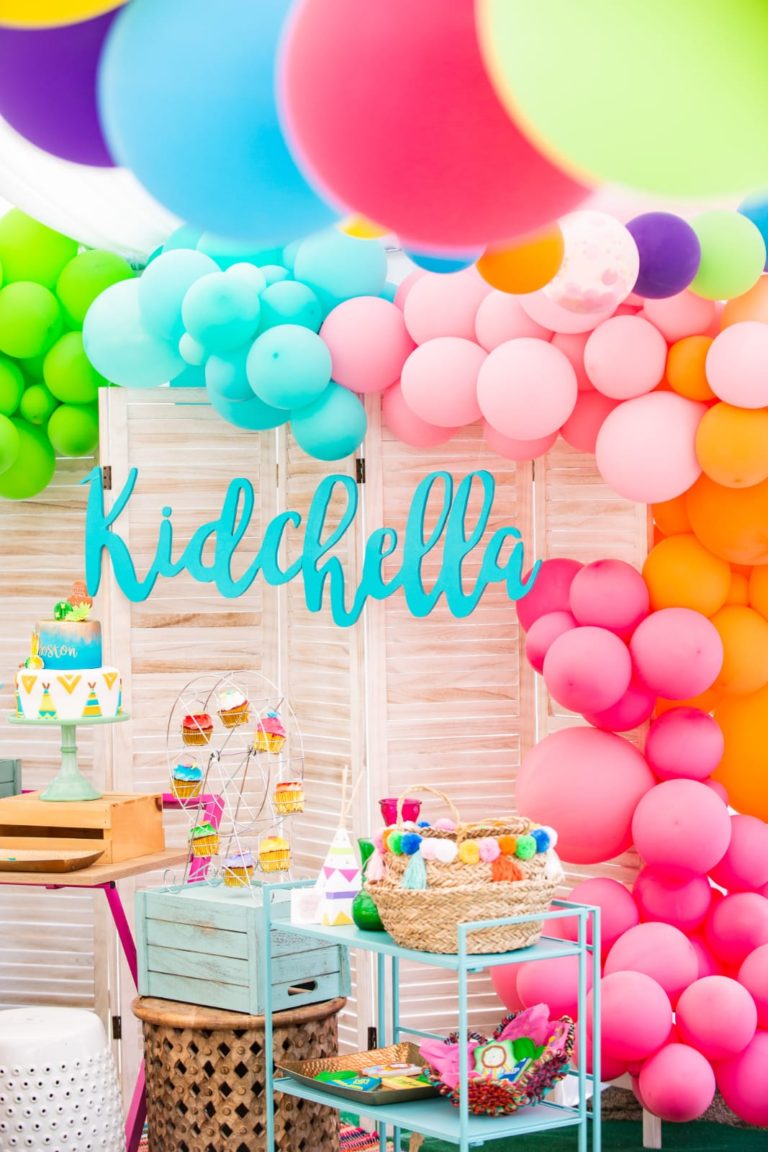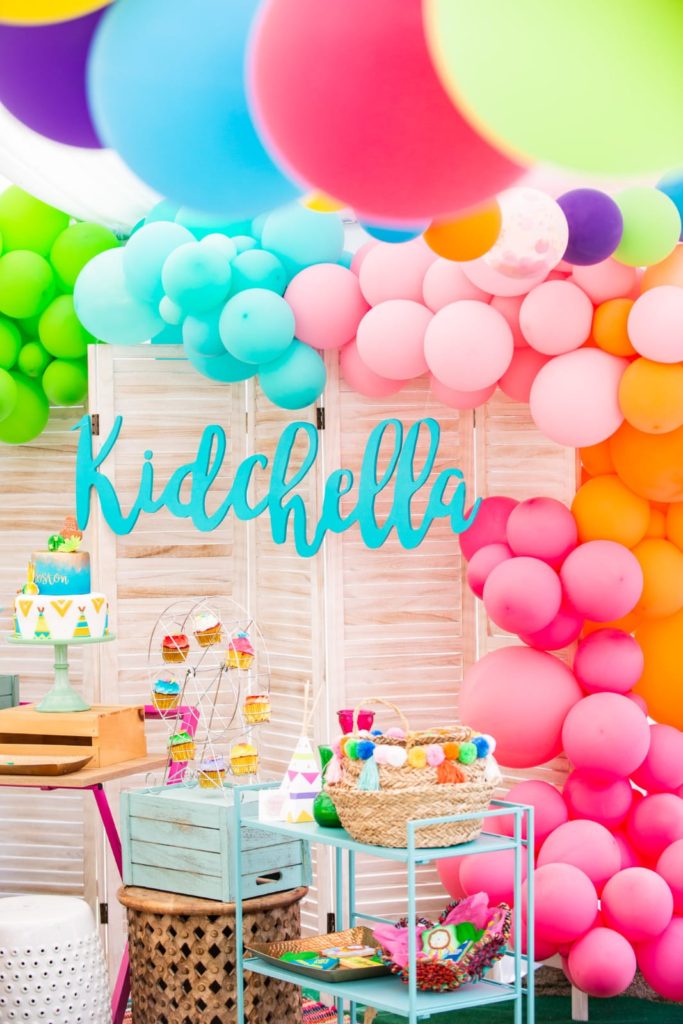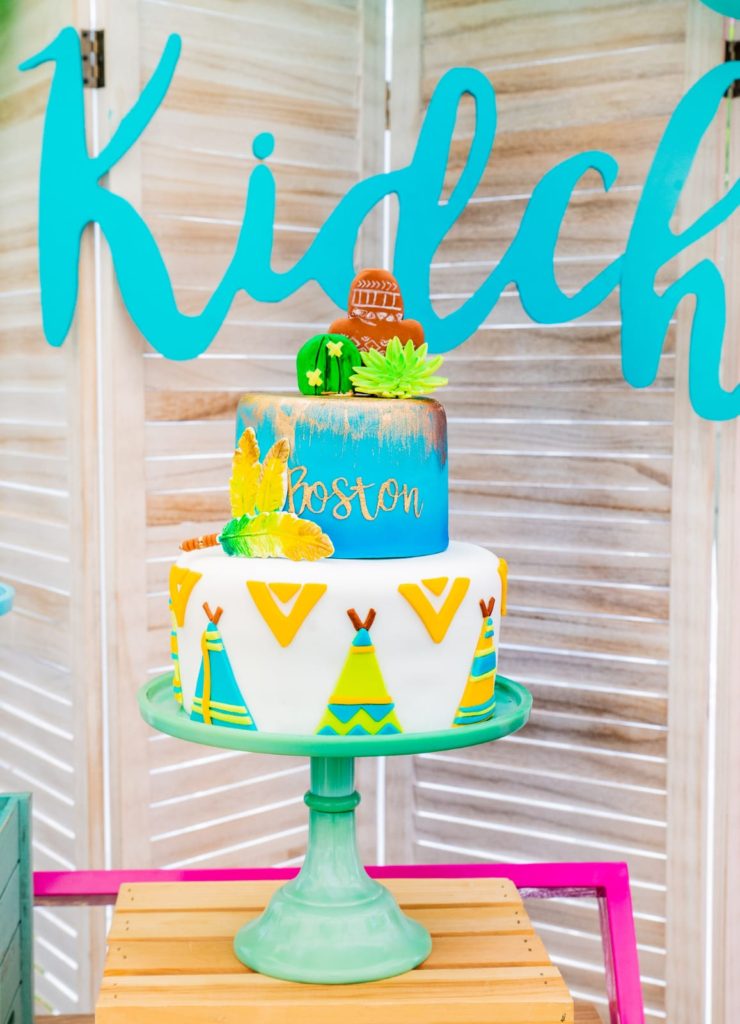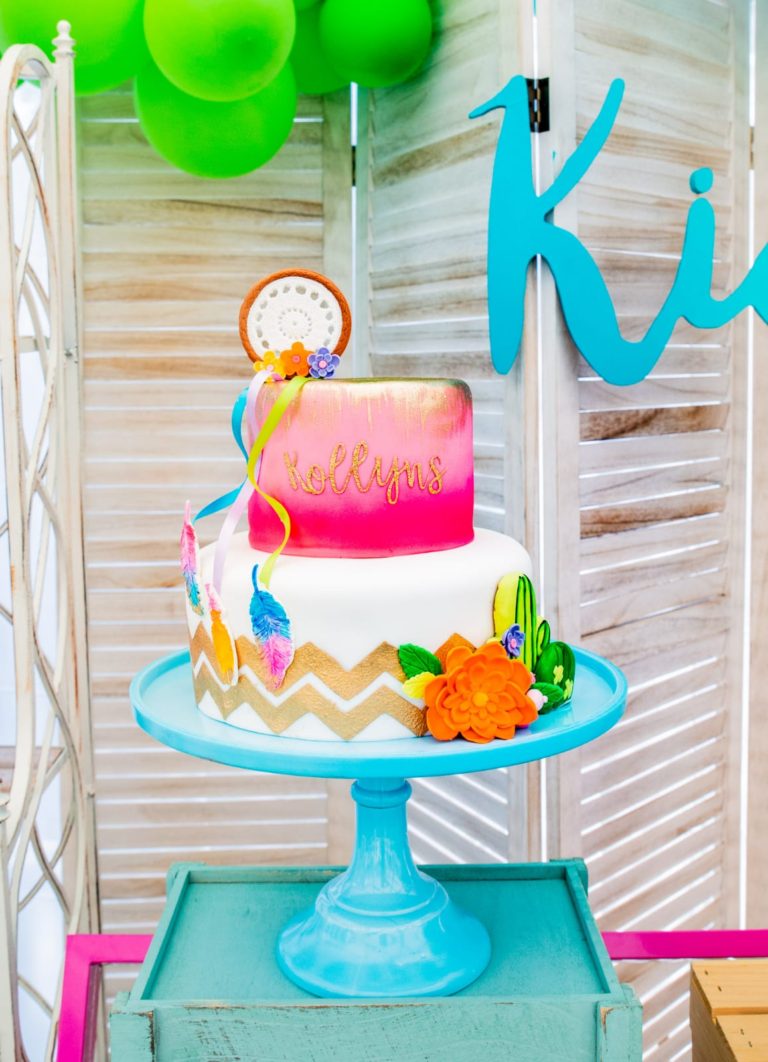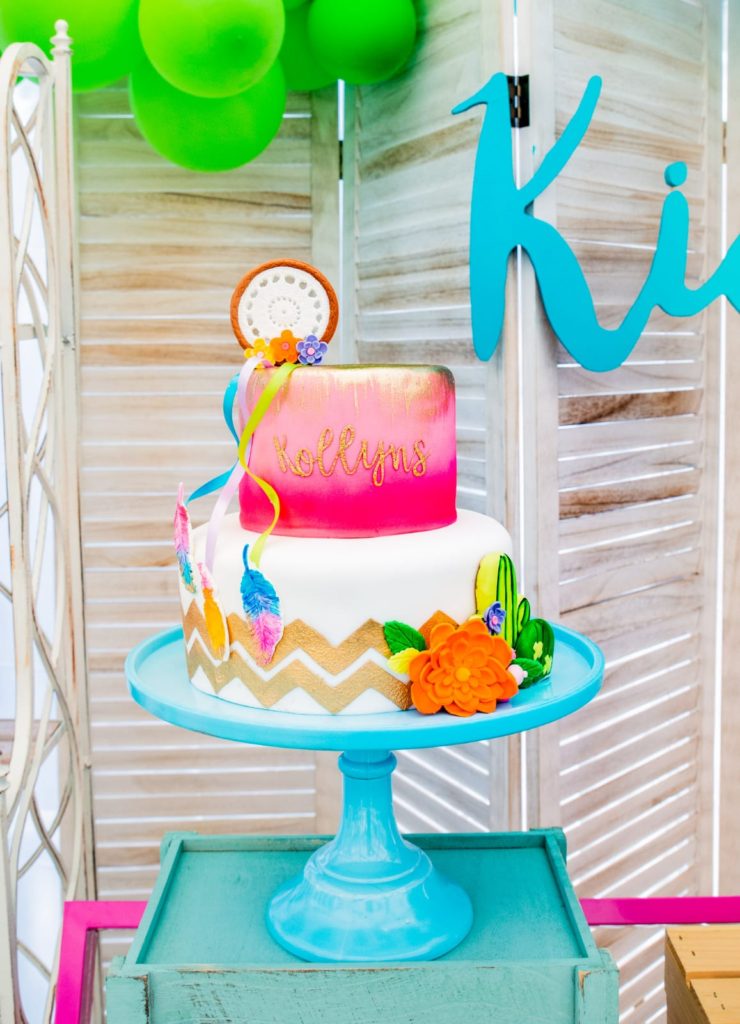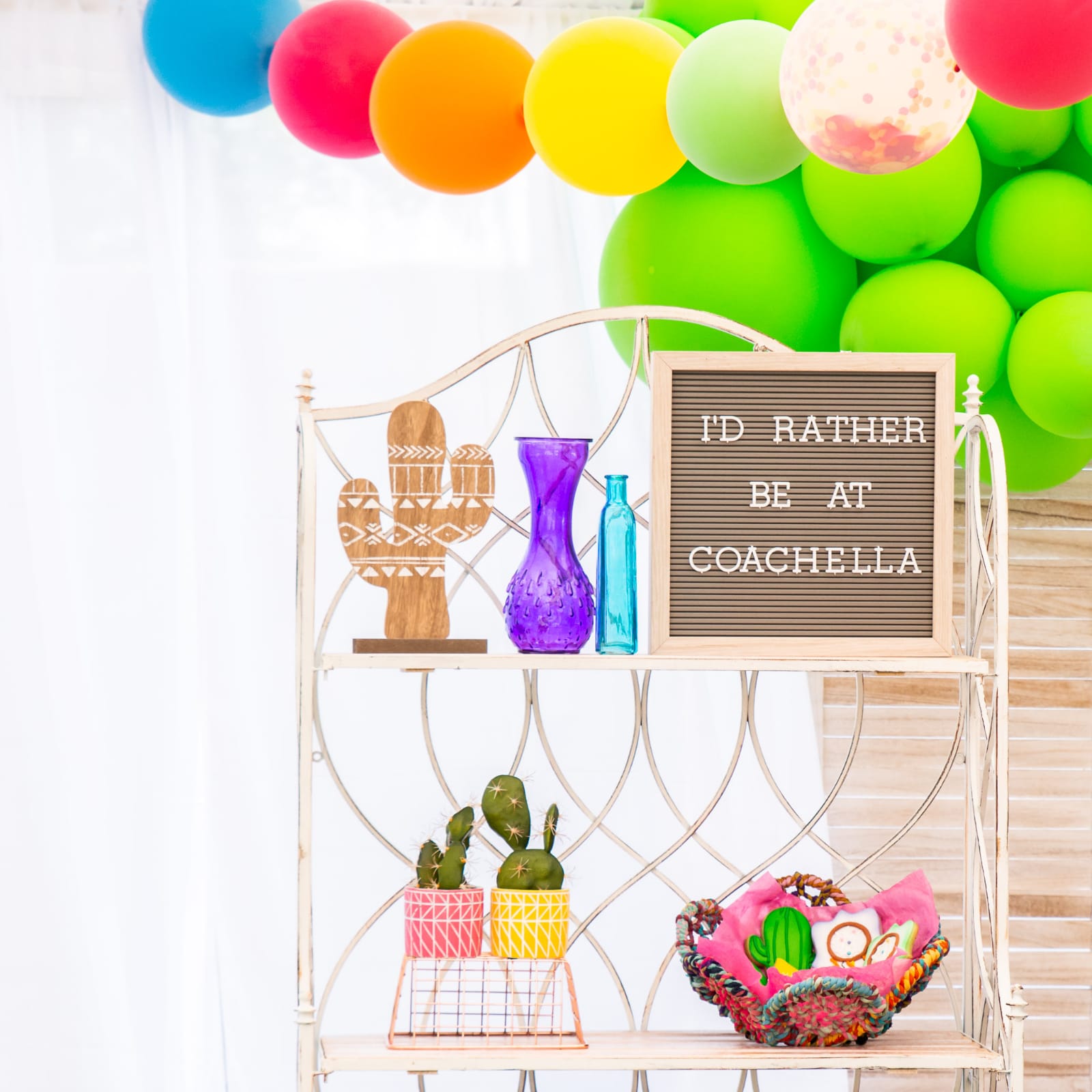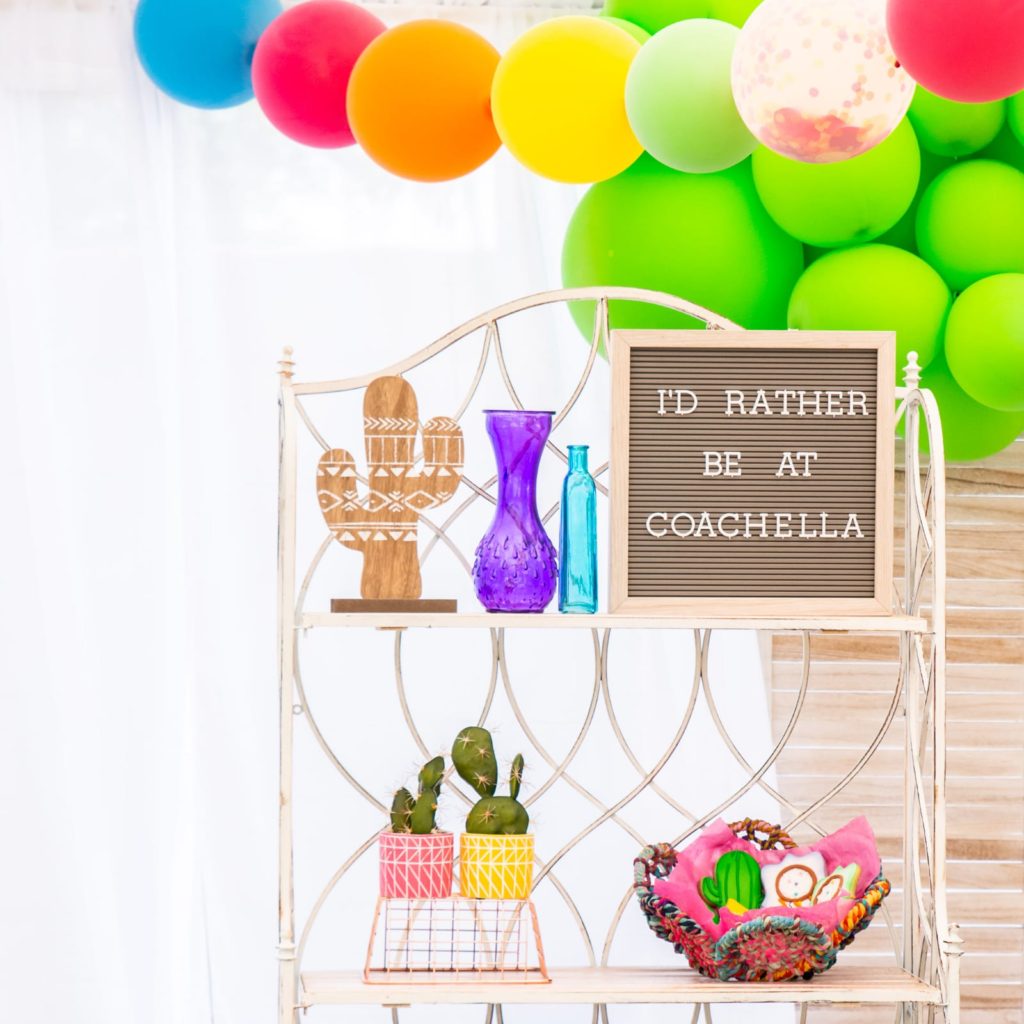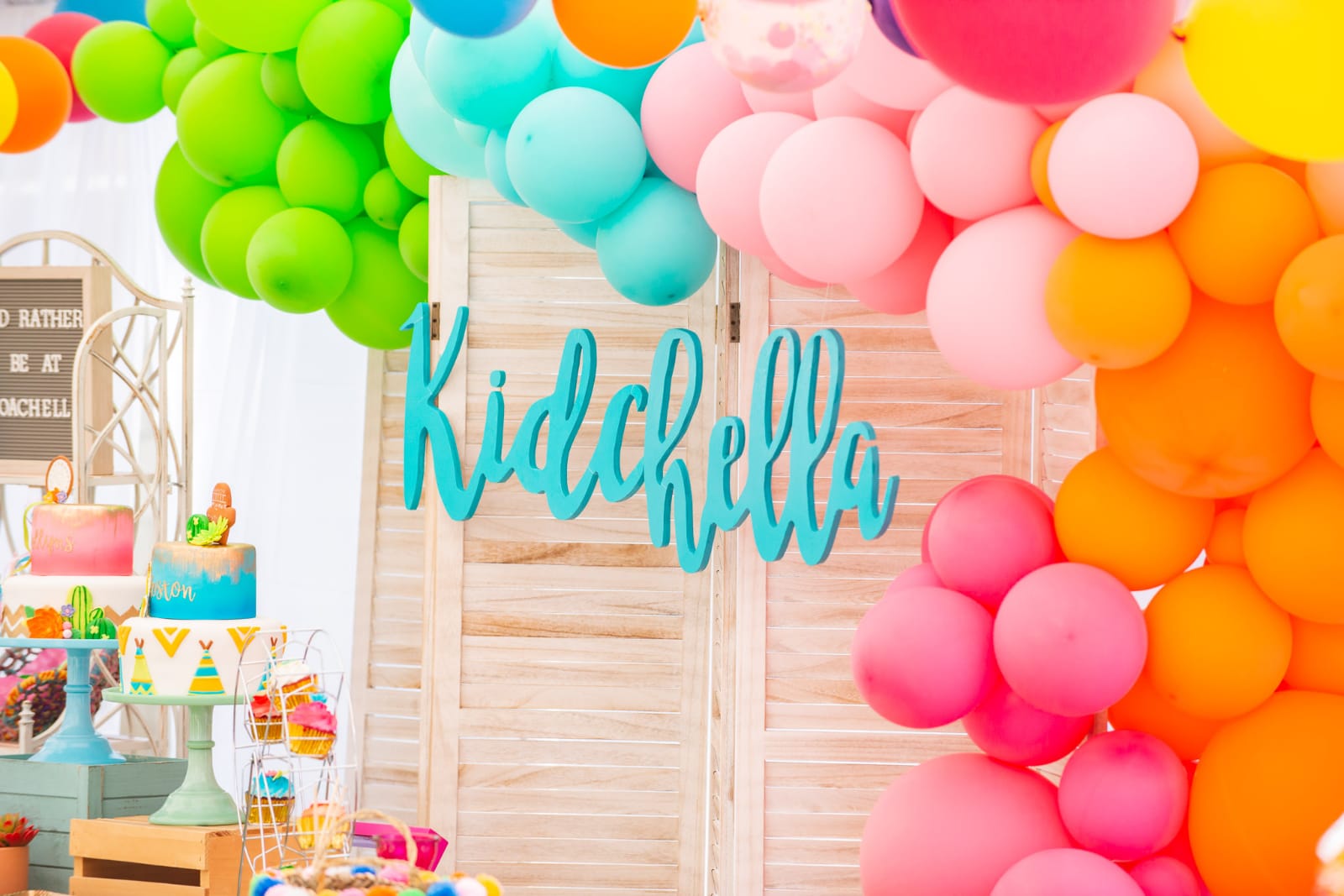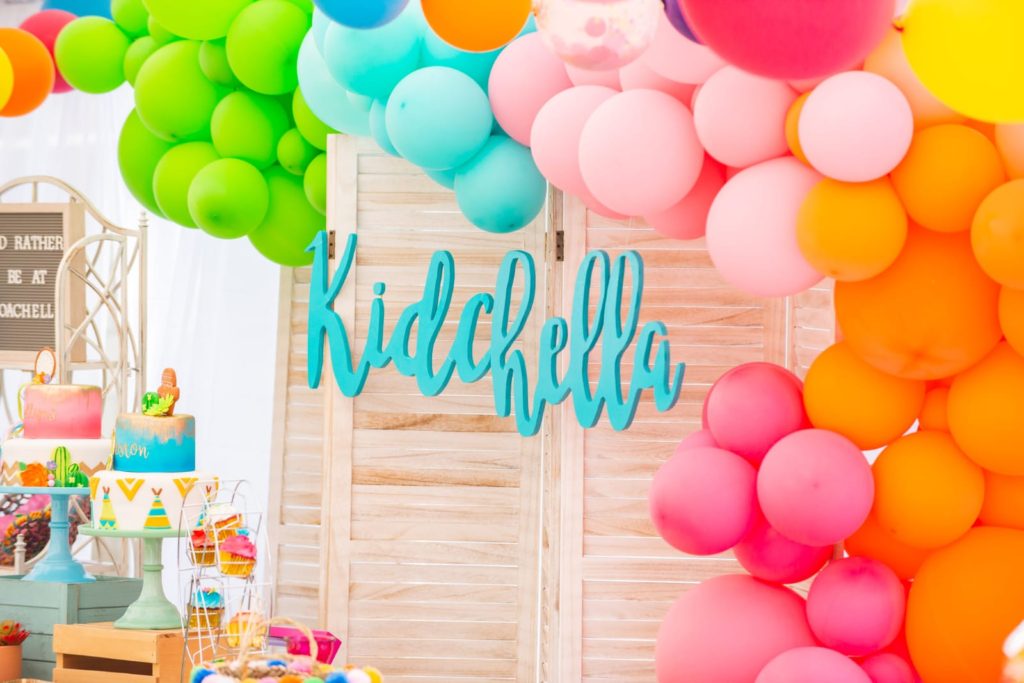 This ferris wheel cupcake stand is reminisent of the famous Coachella Ferris Wheel!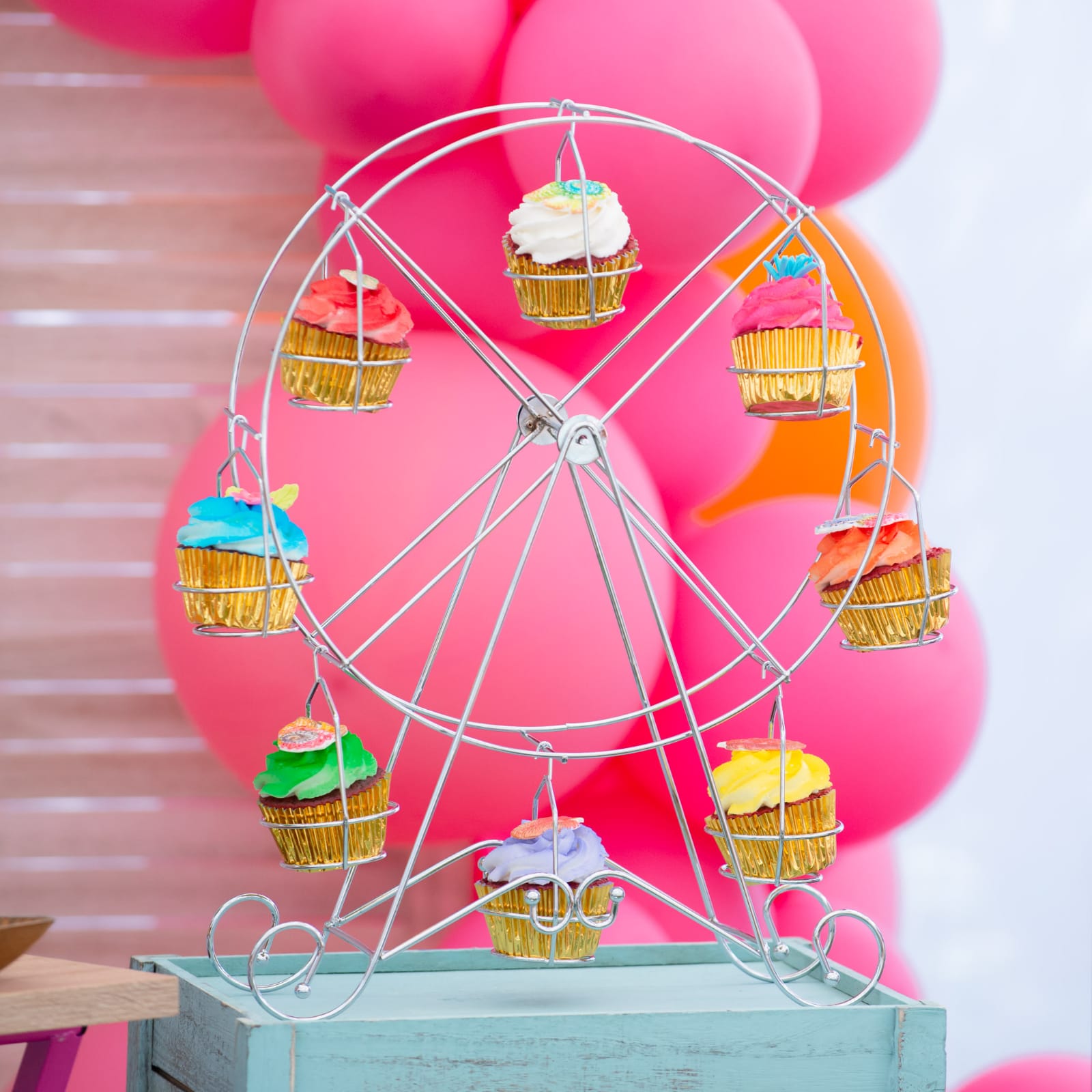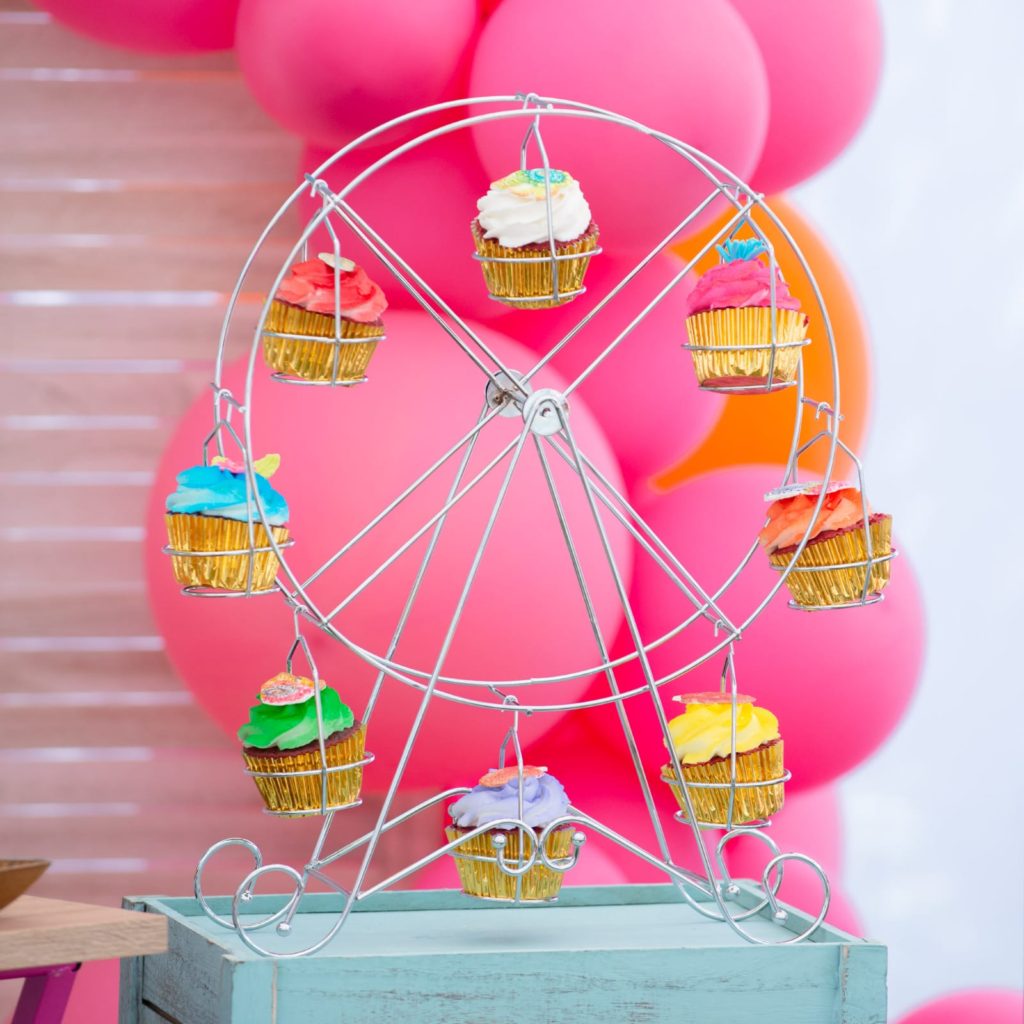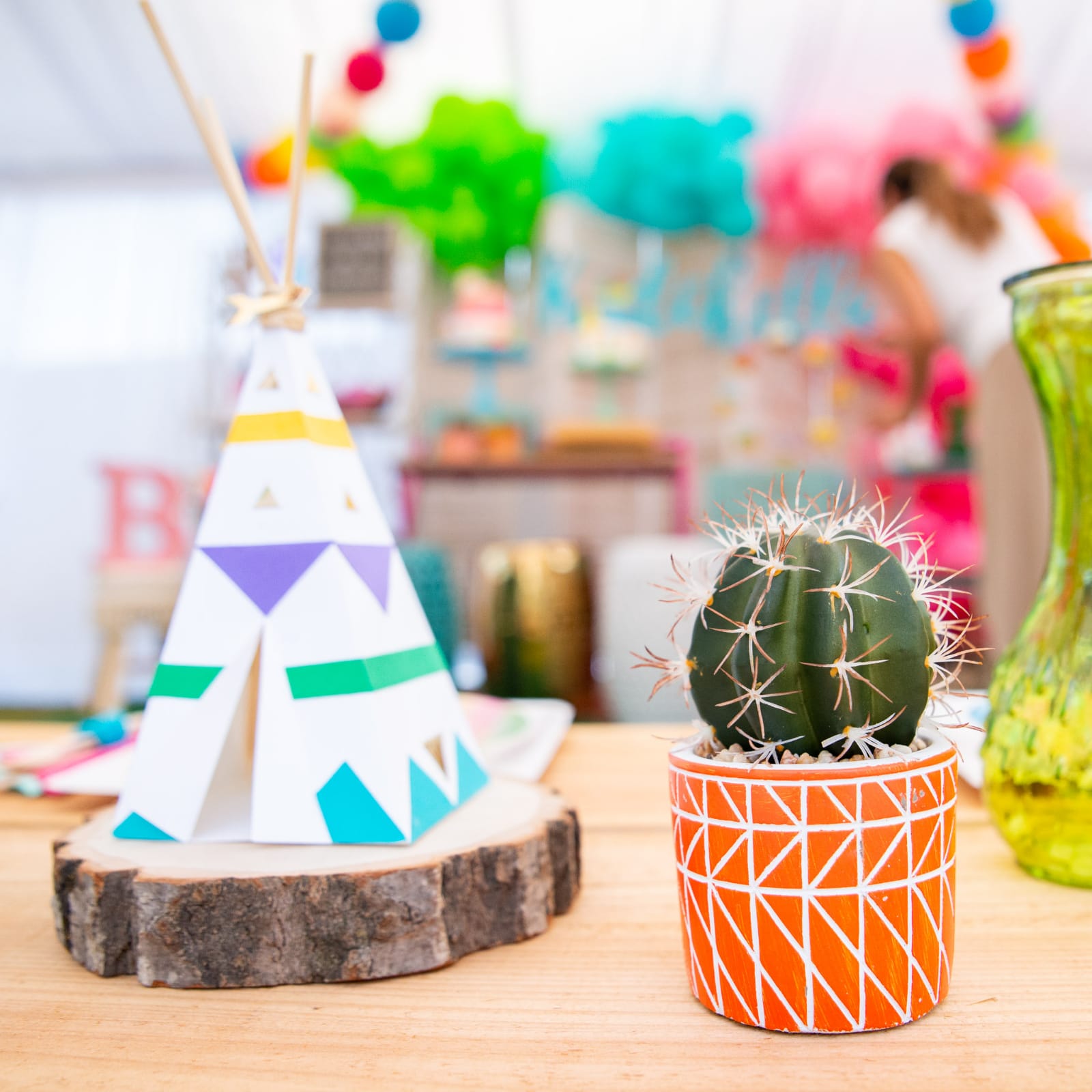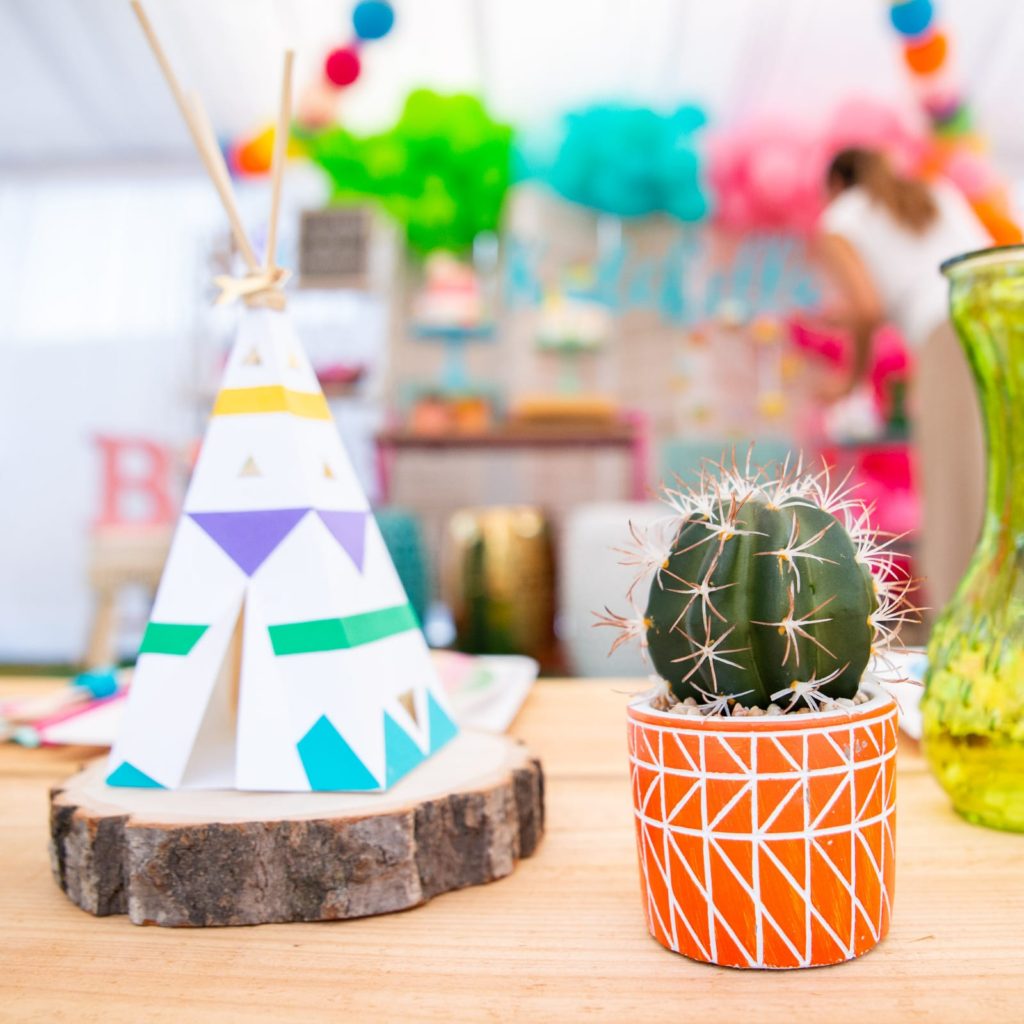 Vendor Credits