Rochelle from Pop the Balloon! Children's Parties and Events tells us how she brought the jungle alive for these little boys' birthdays which were celebrated together with a traditional Niuean hair-cutting ceremony. Scroll on to read more about this jungle-themed party!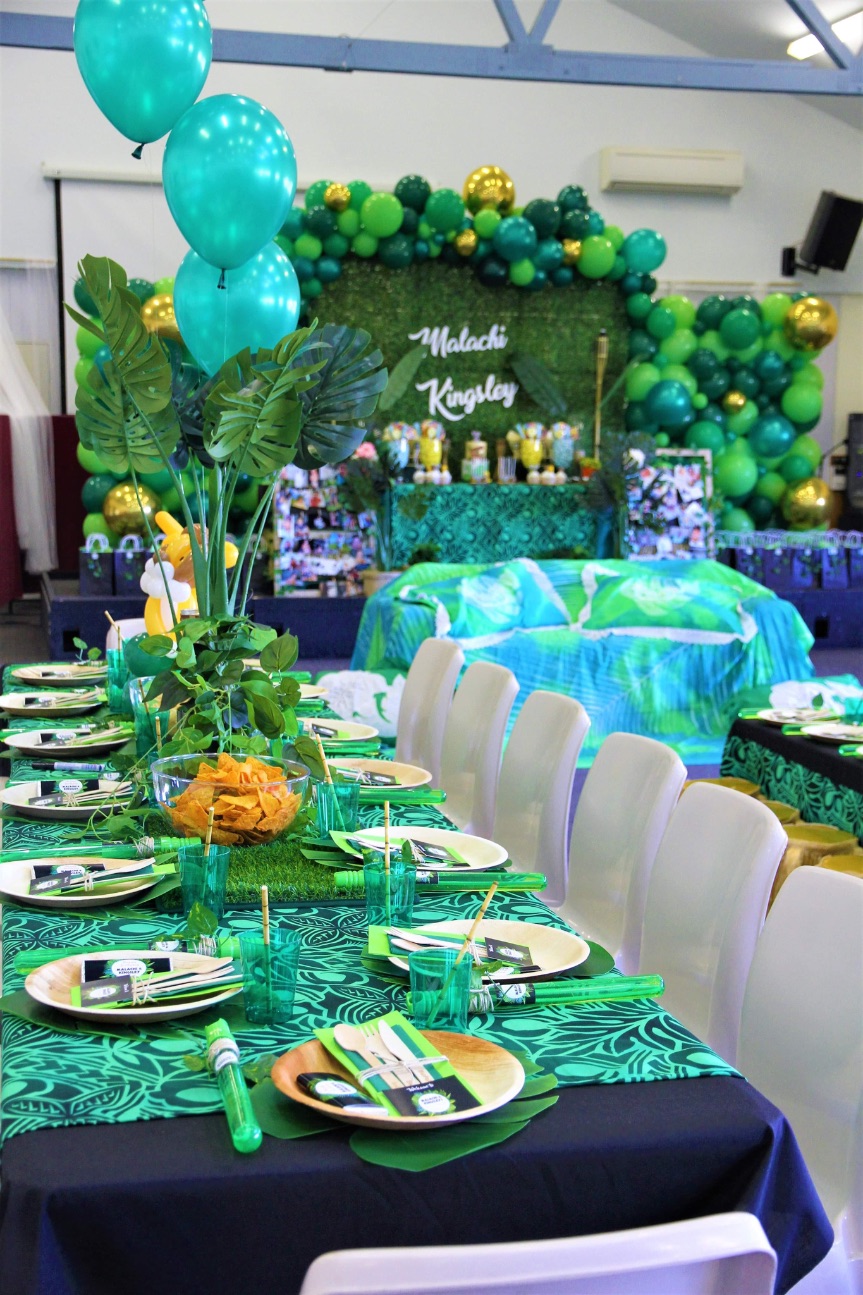 Jungle themed party for a traditional South-Pacific celebration
When the theme of a 'Jungle Island' first came up for a celebration of two brothers turning four and one, I jumped on it, as this theme had well and truly emerged as one of 'the' party themes to have in 2019.
The day was also to include a haircutting ceremony. The haircutting ceremony is a Niuean tradition and is a rite of passage for young boys that serves to maintain reciprocal ties within the extended family and community.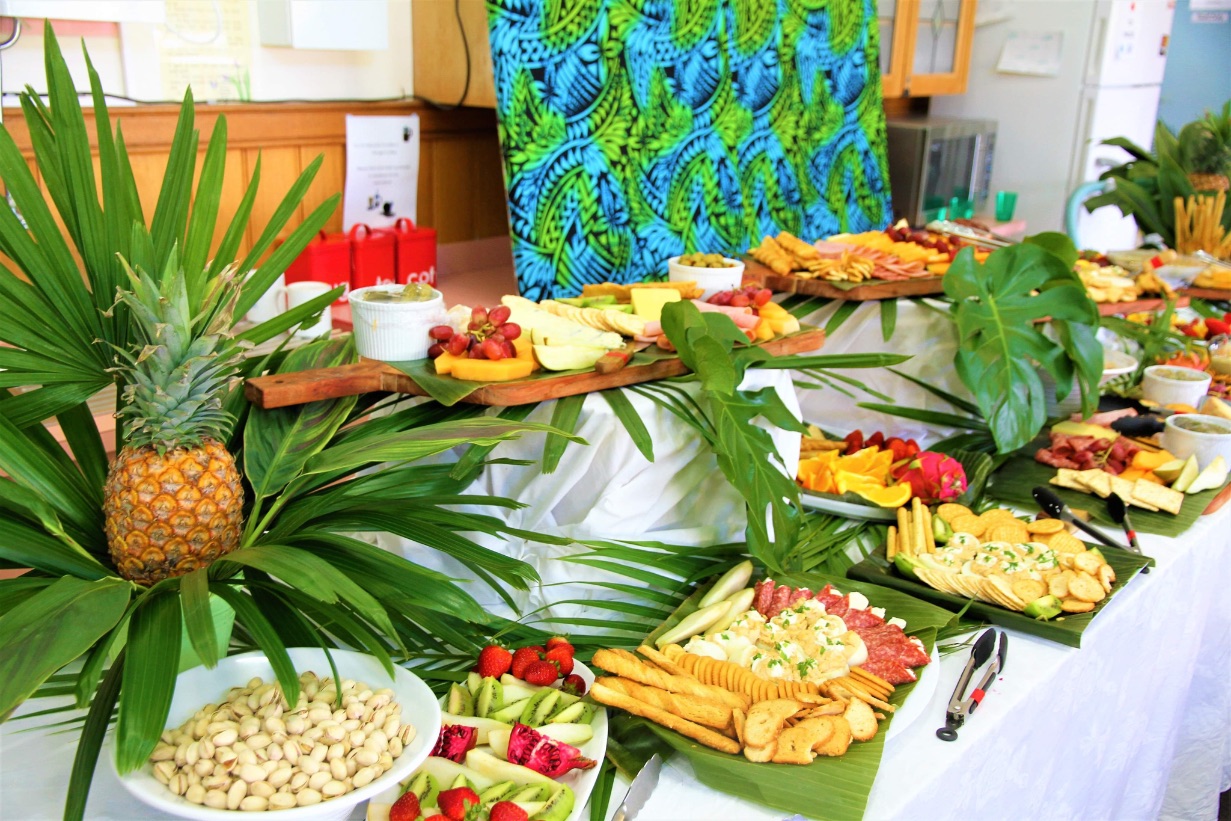 With a large gathering of family and friends, the boys were sat on a chair draped with tie-dye (quilts). As their hair was cut, members of the family bestowed the boys with money or other gifts. It was truly a beautiful experience and I was so honoured to be trusted with creating the celebration space for this moment.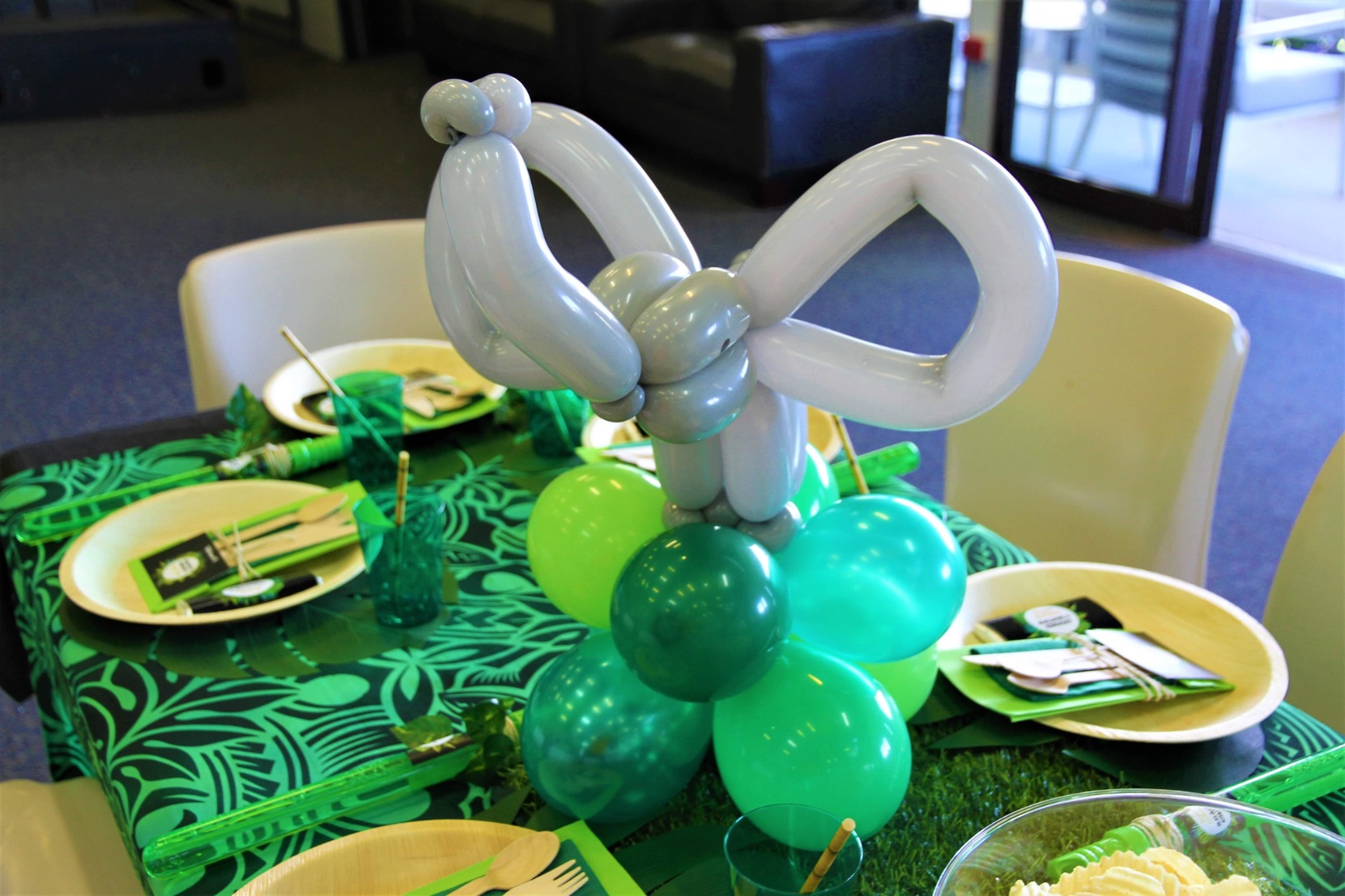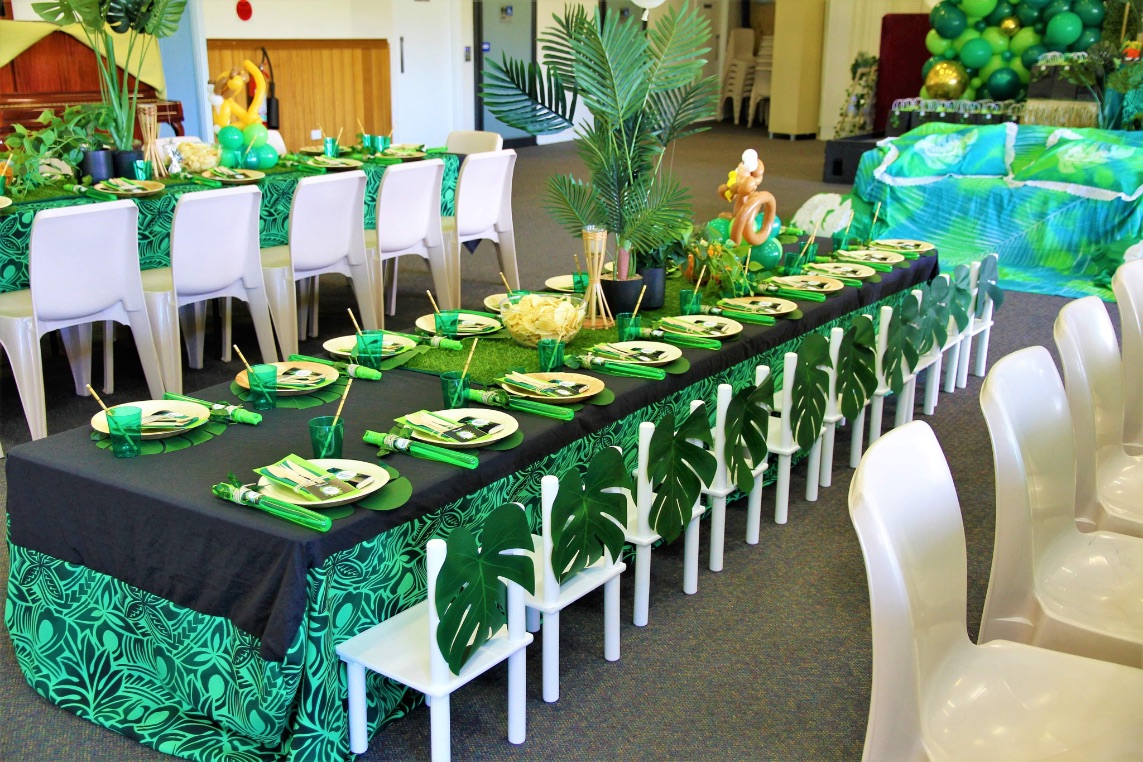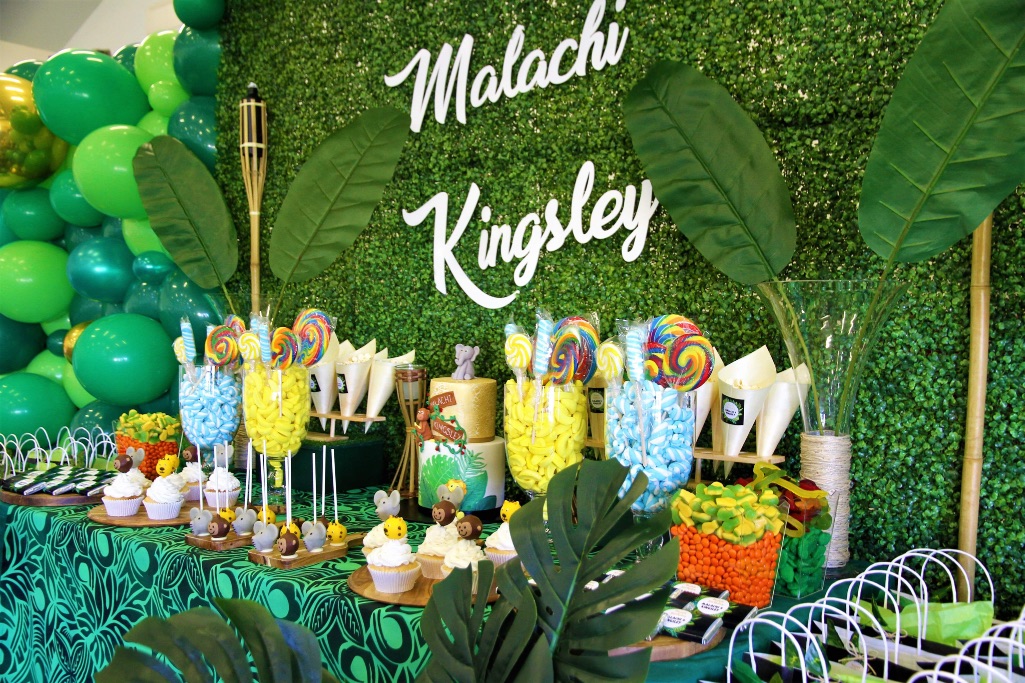 The Jungle Island theme was selected as it reminded the family of where they had come from and in particular, they wanted to create a little piece of jungle paradise for their boy's as they celebrated their coming of age milestones.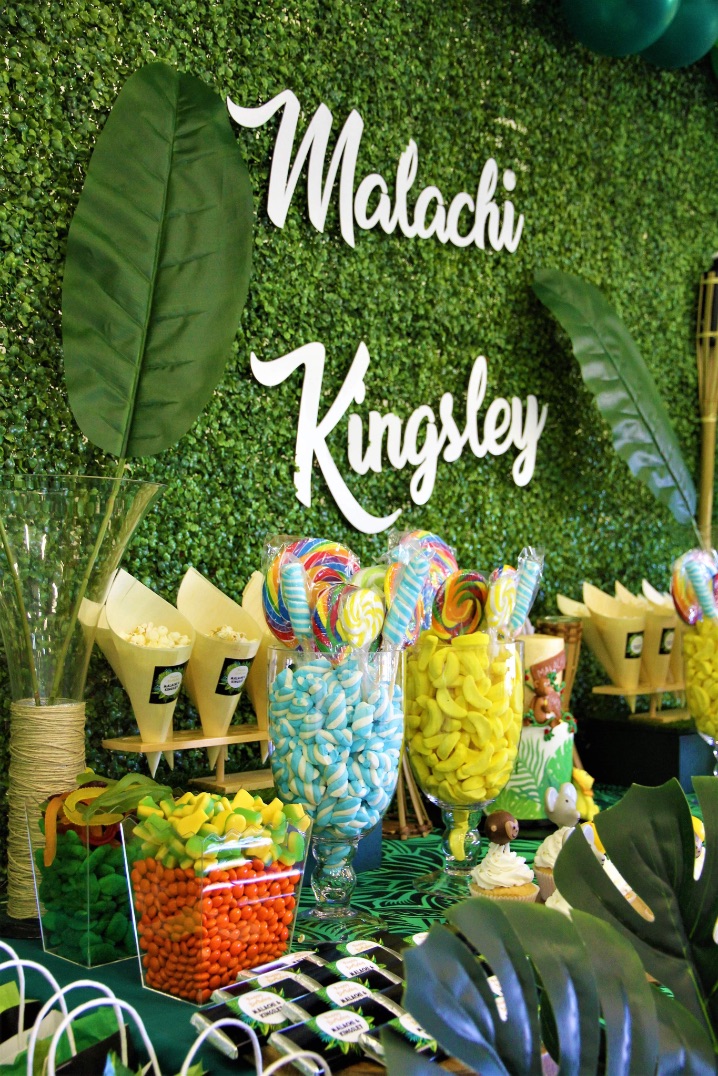 Featuring an abundance of lush greenery that included a green foliage wall from The Pink Mushroom, phenomenal organic balloon walls created by Keen Creations with balloon garlands, organic archways, and balloon twisted animals – I also incorporated other décor that the family treasured such as jungle-inspired printed table runners that sat upon the dining tables and were hand sewn into the table covers for the children's party tables and dessert table cover.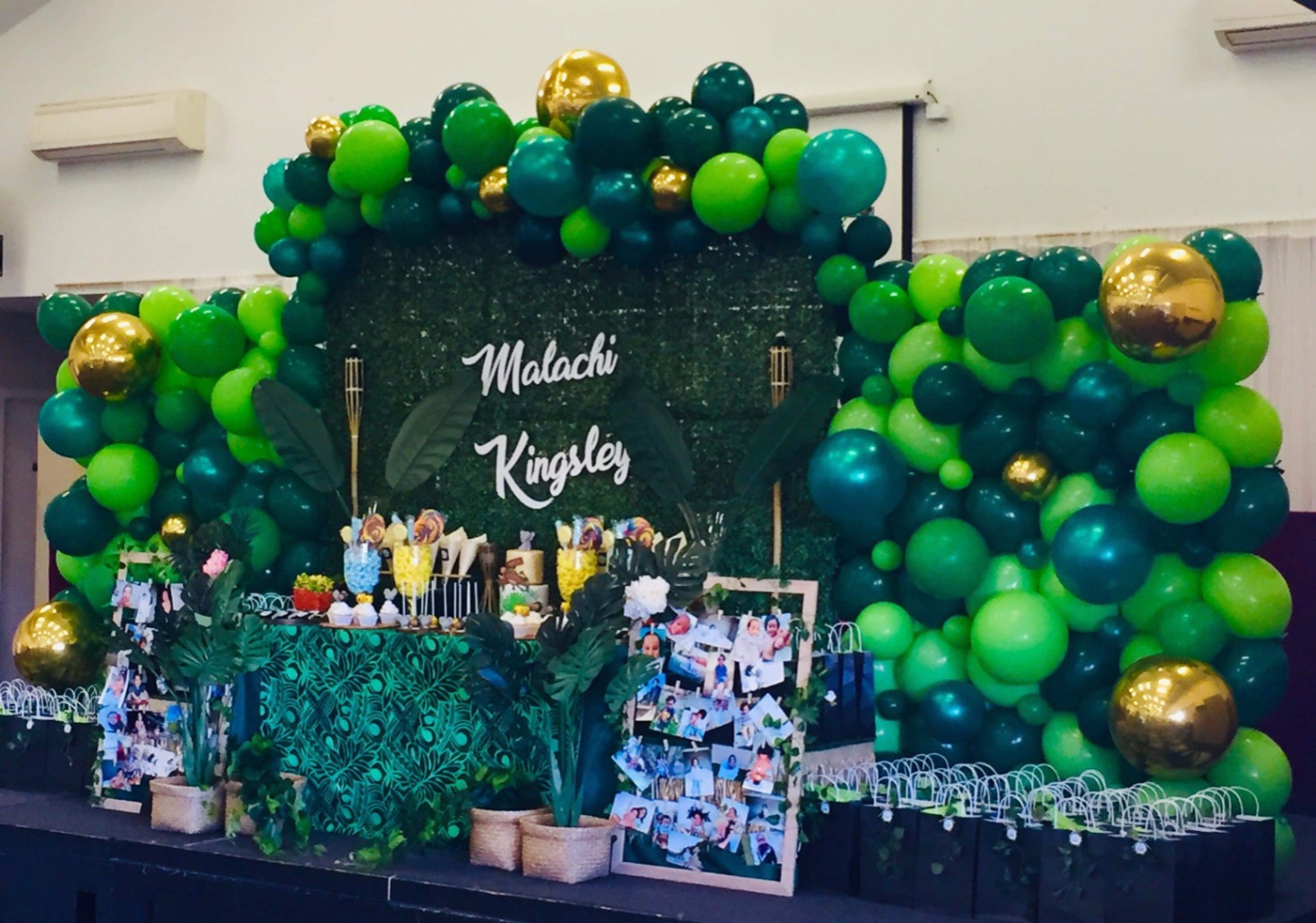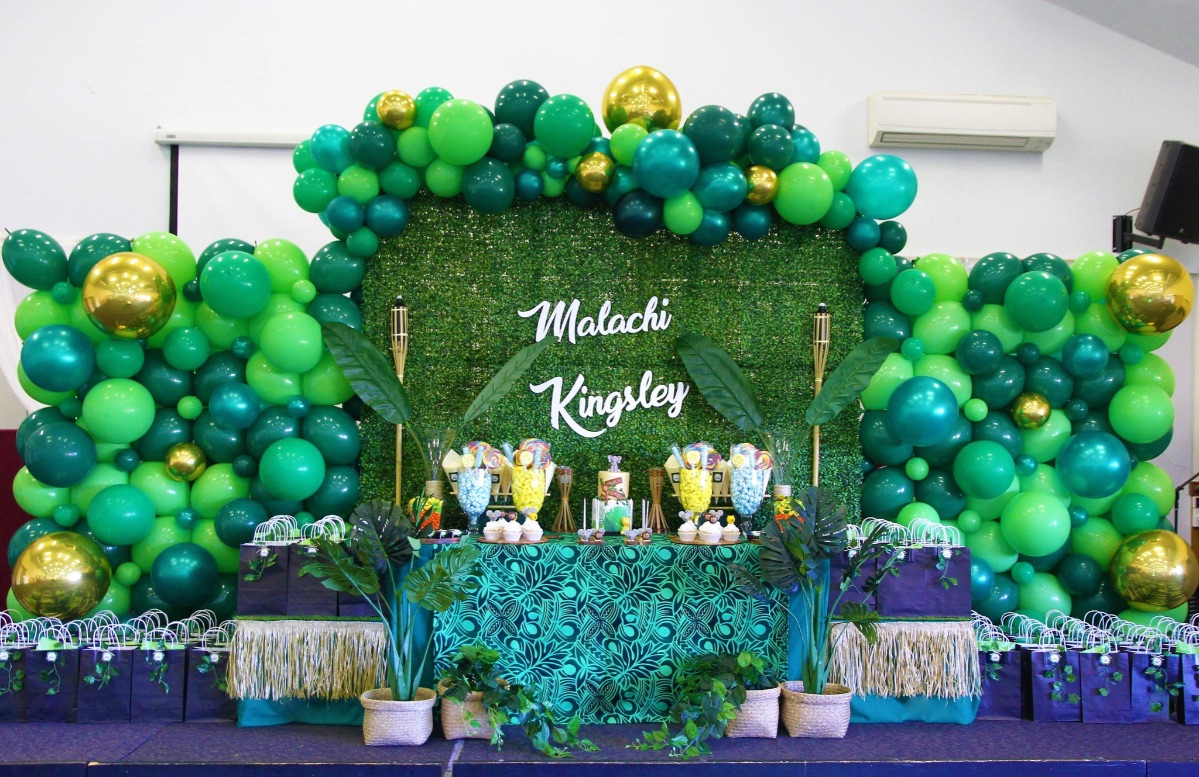 The balloon centrepieces were visually striking in bold colours of green, white and gold and were separated on to three balloon weights tied with fishing wire so that they appeared to float around the dining space.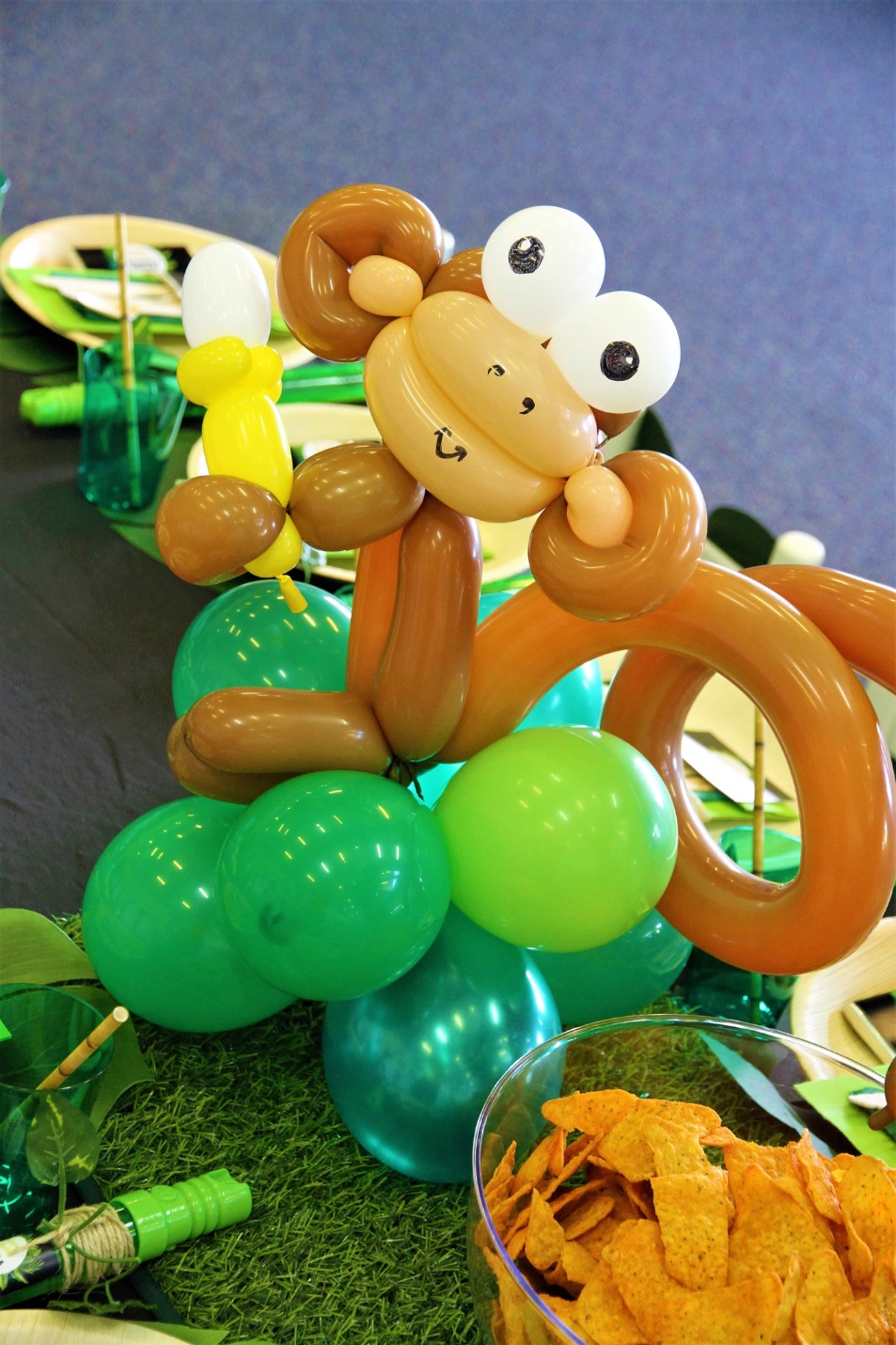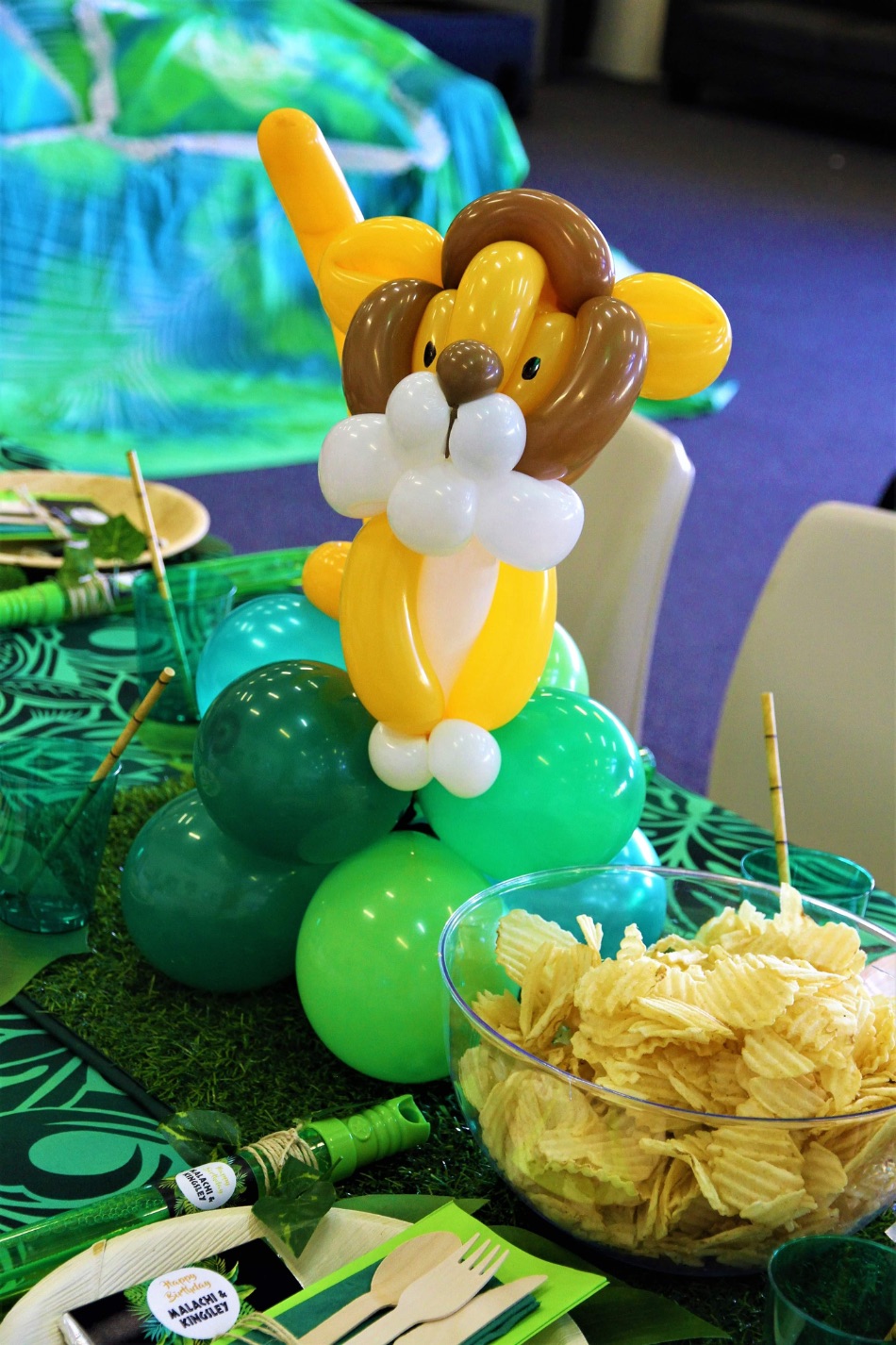 For the tableware, I sourced bamboo plates and cutlery which looked fabulous sitting on top of the oversized palm leaves. And the theme was further enhanced on the smaller children's party table which featured 10 small white chairs with an oversized palm leaf detail on the back whilst 10 small gold stools covered in natural raffia grass skirts sat on the other side.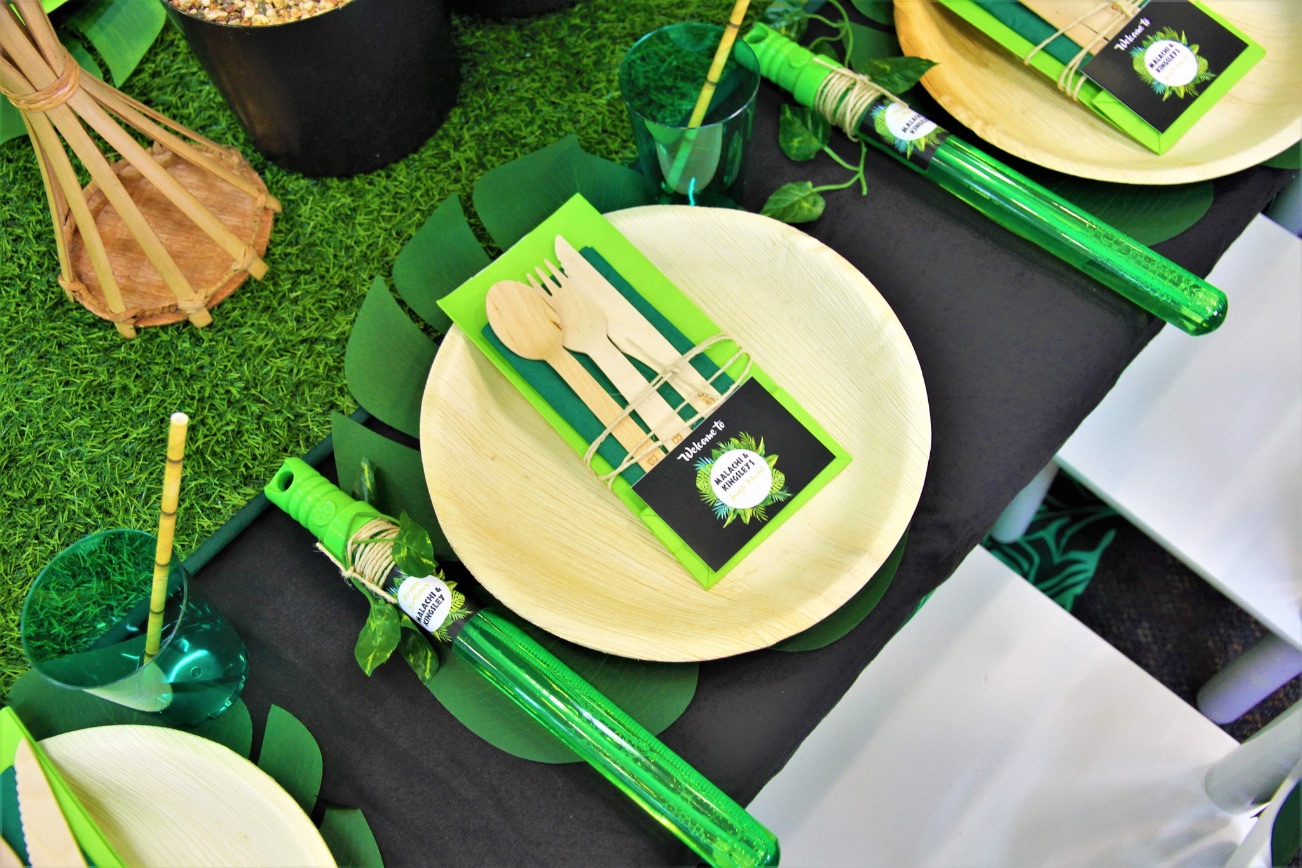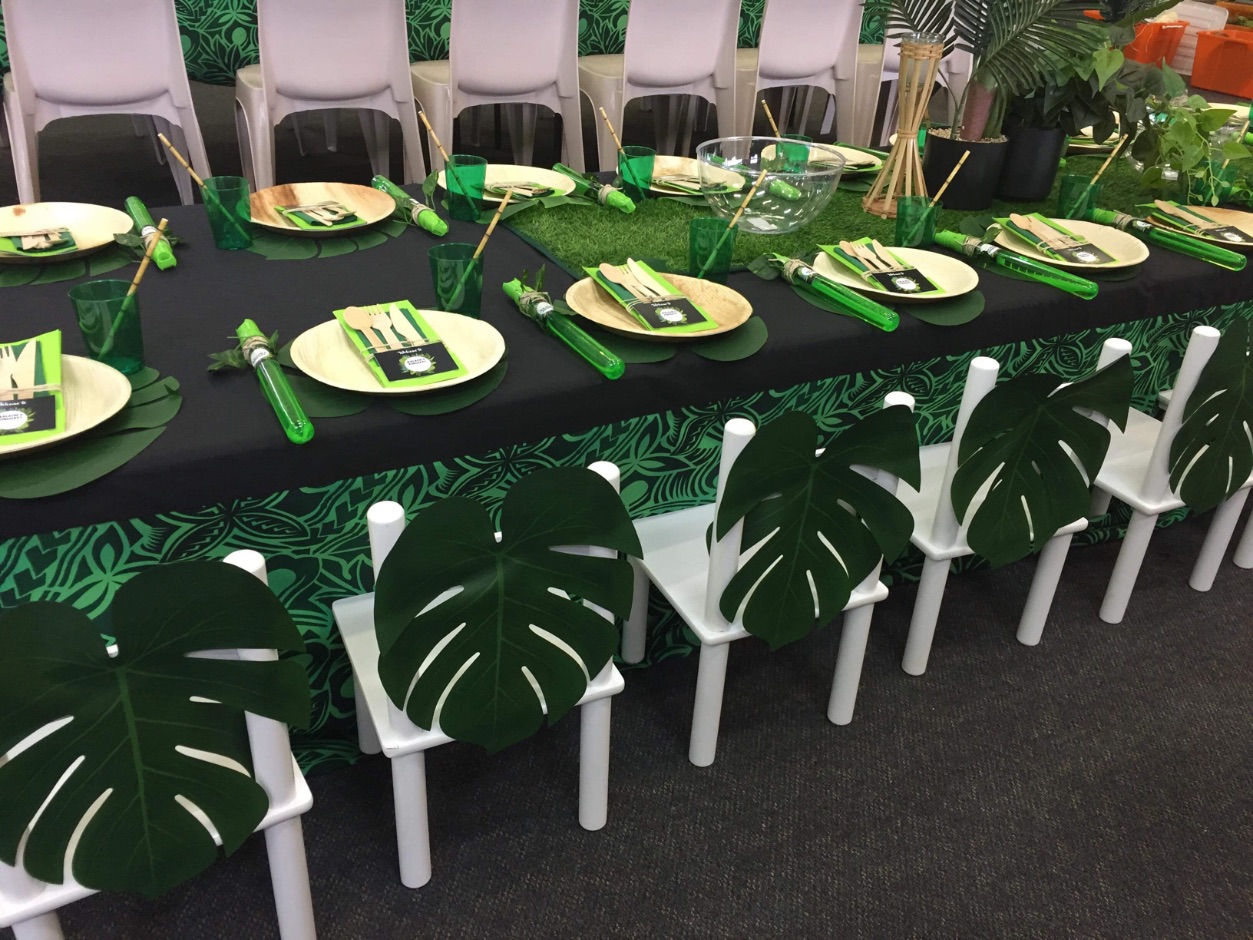 The dessert table featured a fabulous 2-tiered birthday cake by Cakes by Kyla adorned with delicate vines and monkey, elephant and lion figurines. These figurines were then replicated in the cake pops created by Cake Pop Mum who then recreated the same cake pops for the cupcakes as cupcake toppers.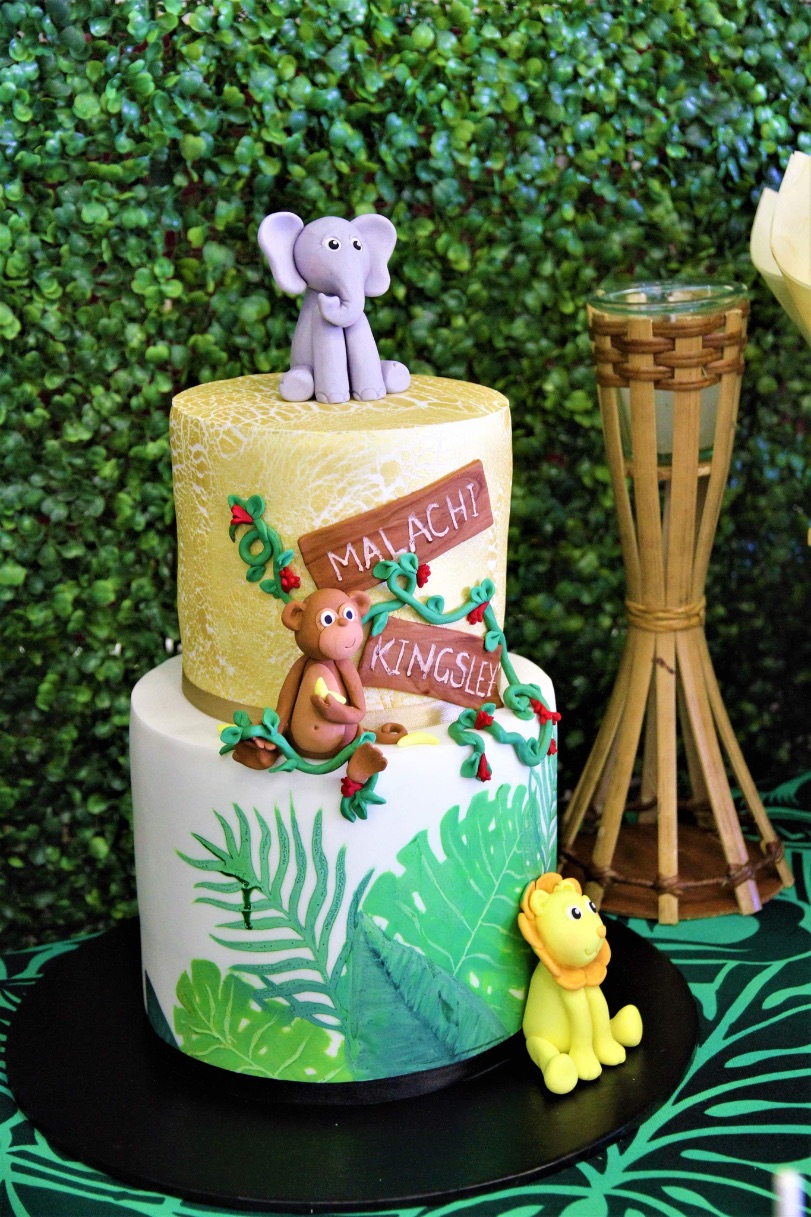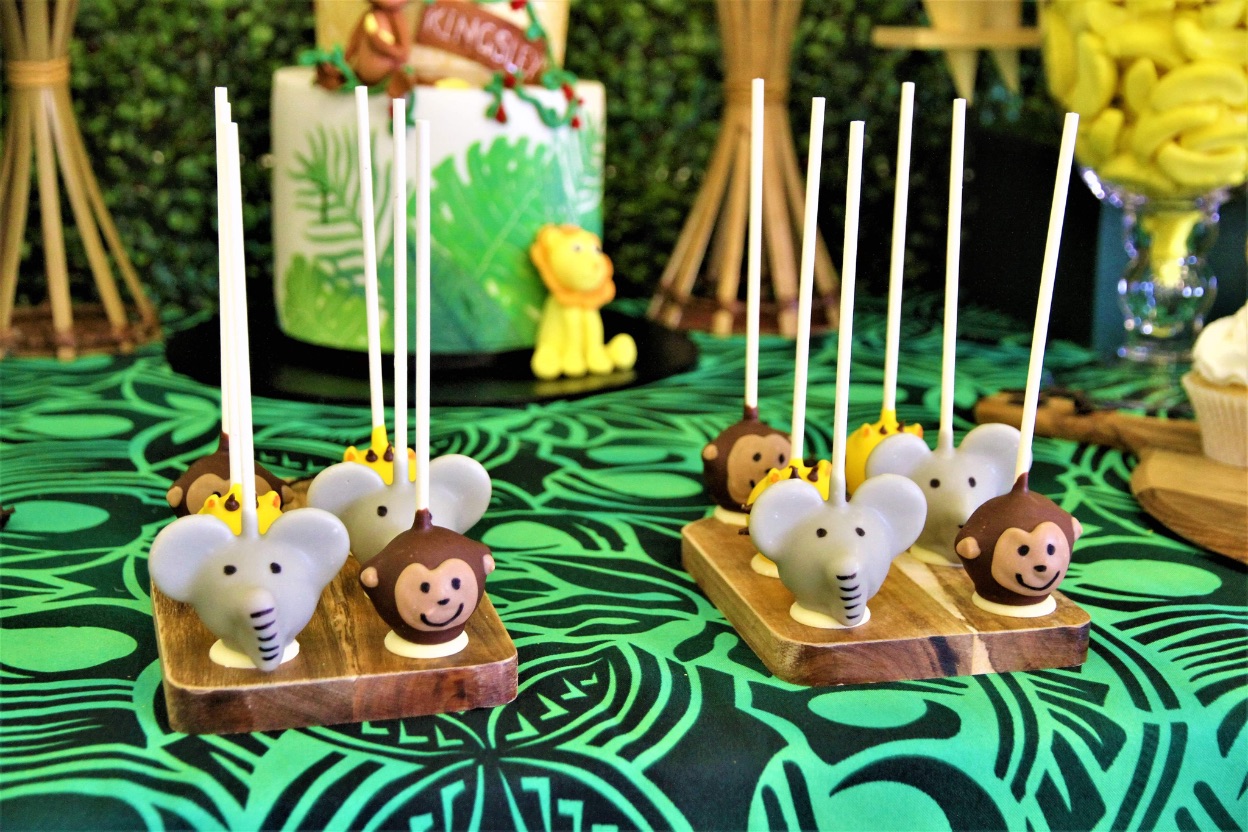 Over 200 chocolates were carefully wrapped and packaged for this event with wrappers designed by Little Wren Prints, ensuring every guest had one to take home after the event as a sweet memento of the day.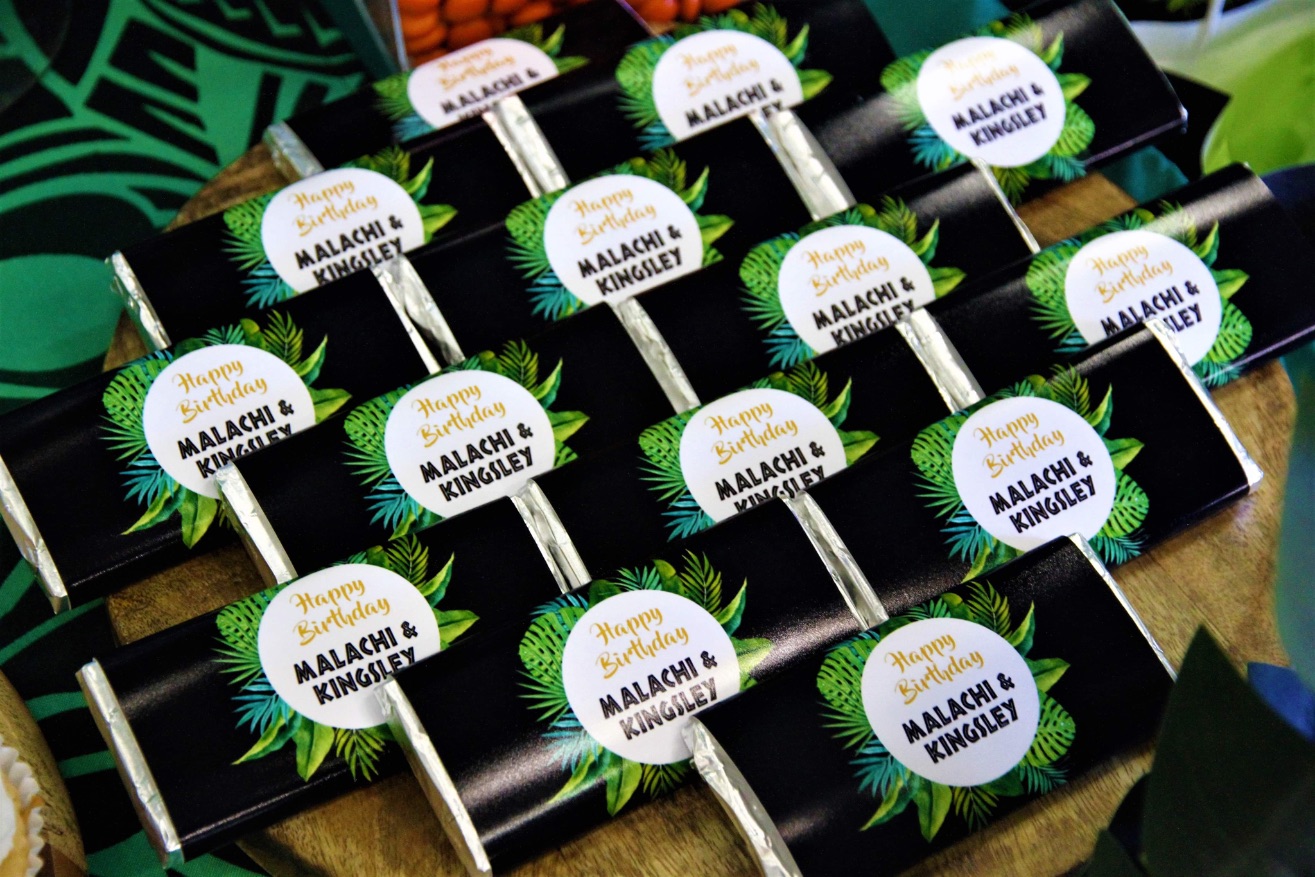 This party was featured in our July 2019 mini mag edition. You can find more details or read the entire issue here!
Vendor Credits
Design, concept, props, styling + photography | @poptheballoonchildrensparties
Balloons | @keencreations1
Cake | @cakesbykyla
Cupcakes | @sabalicious_cakes
Cake pops + cupcake toppers | @cakepopmum
Face painting | @sharisenchanted
Party printables | @littlewrenprints
Green foliage wall backdrop | @thepinkmushroom ⠀
Jumping castle | @bhappynjump