You can get more information about The Pizza Kids party package here.
We were recently invited to check out the launch of a new concept from the crew at The Pizza Boys.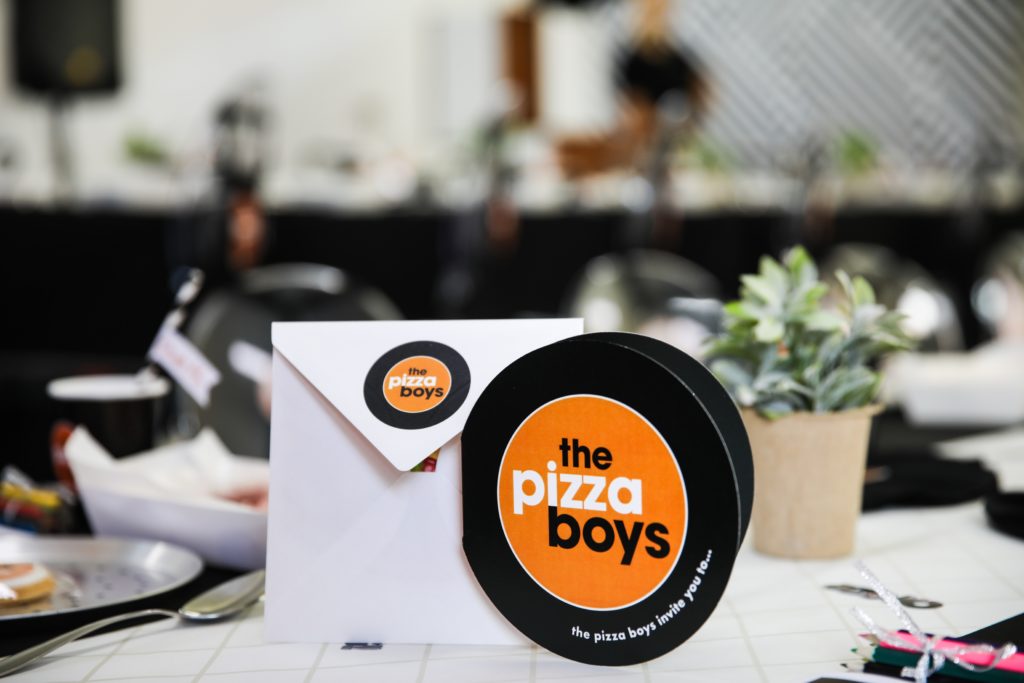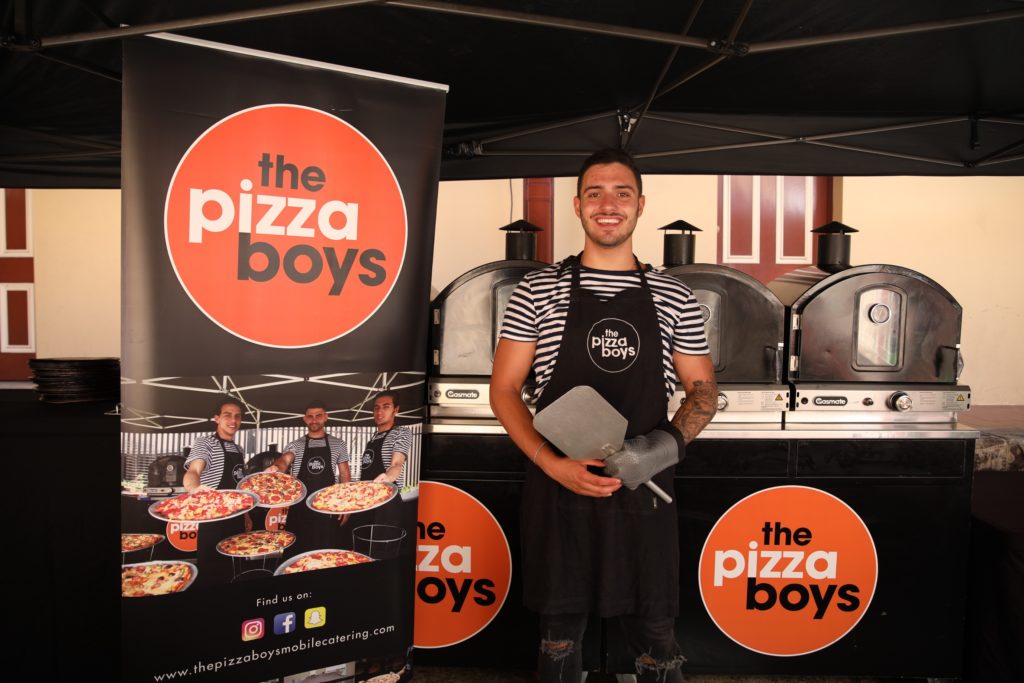 ICYMI, the Sydney-based Pizza Boys are an awesome mobile pizza catering service for parties, with delicious thin-crust pizzas!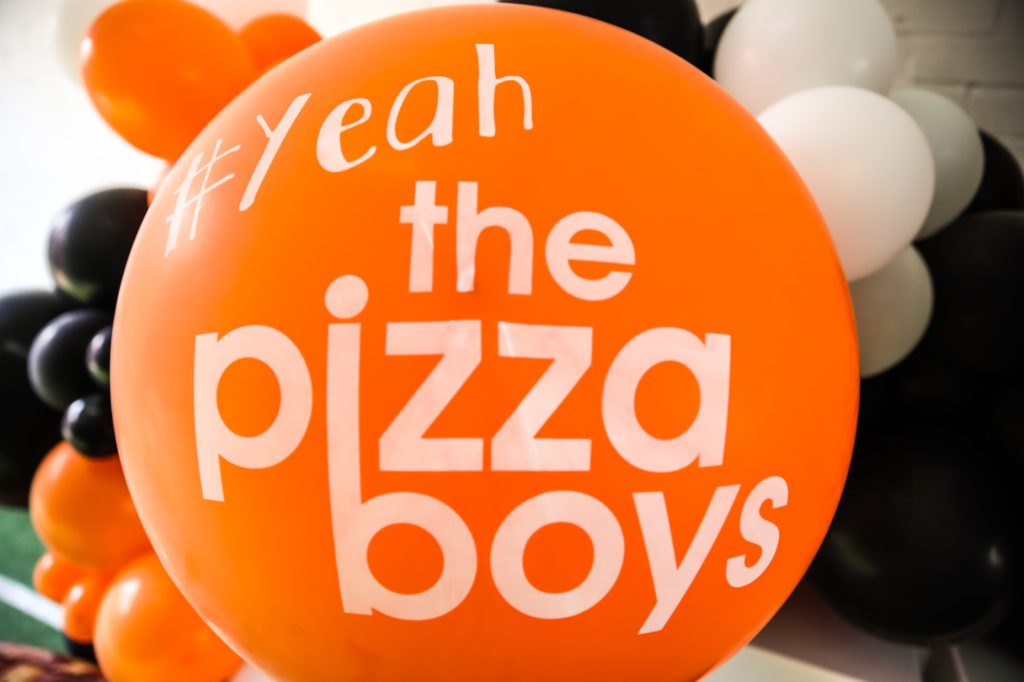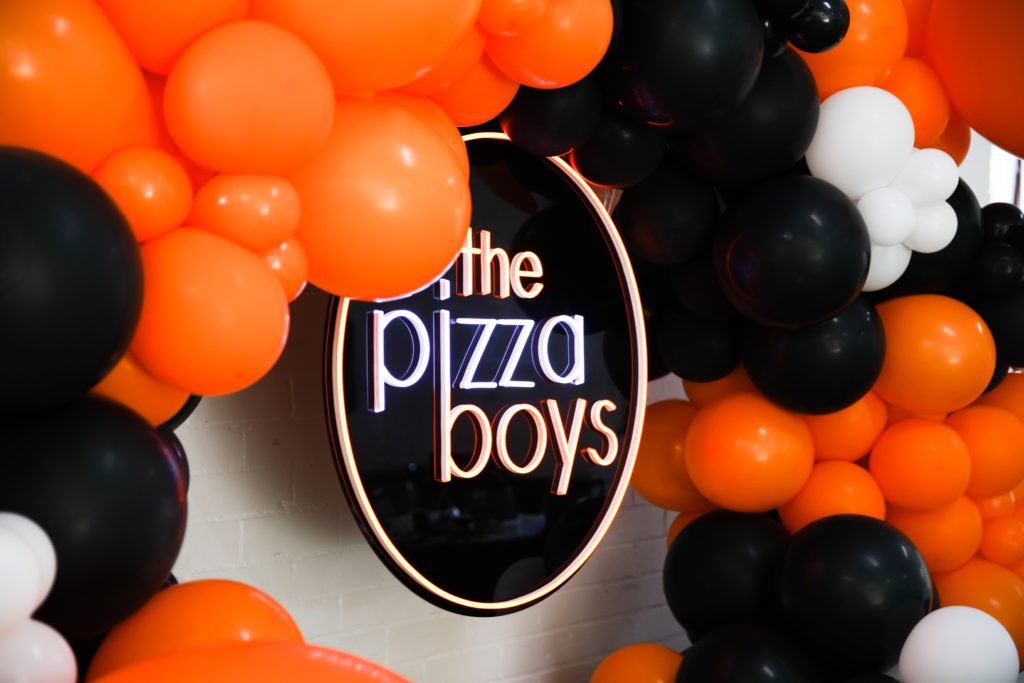 They've recently launched The Pizza Kids, an amazing kids party option, and we were lucky enough to be invited to test drive the concept at its launch with Confetti Little Miss Four.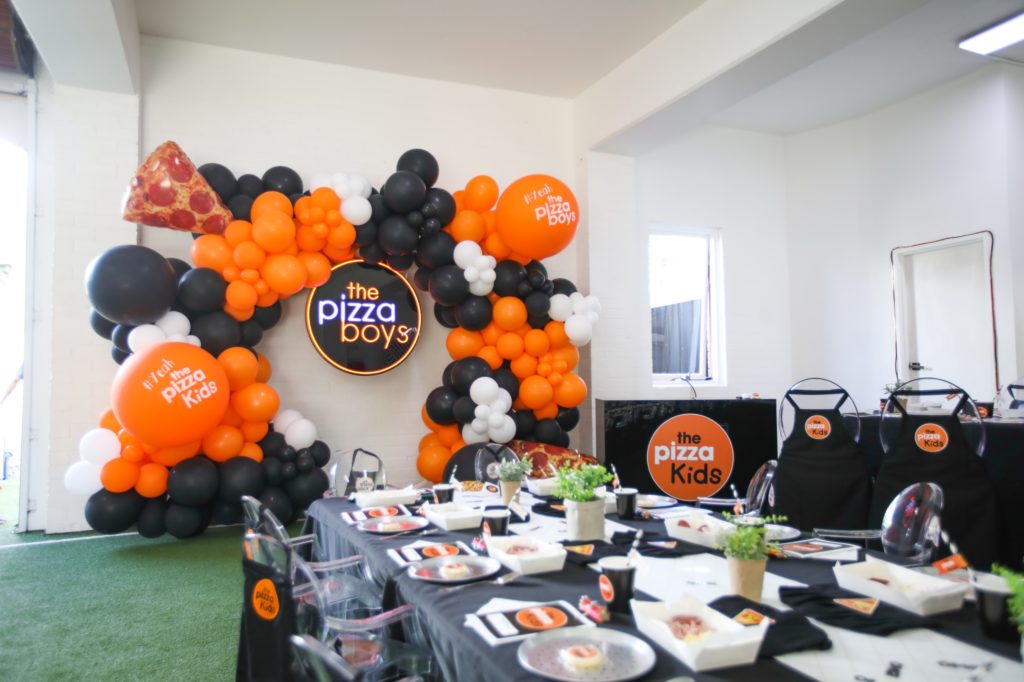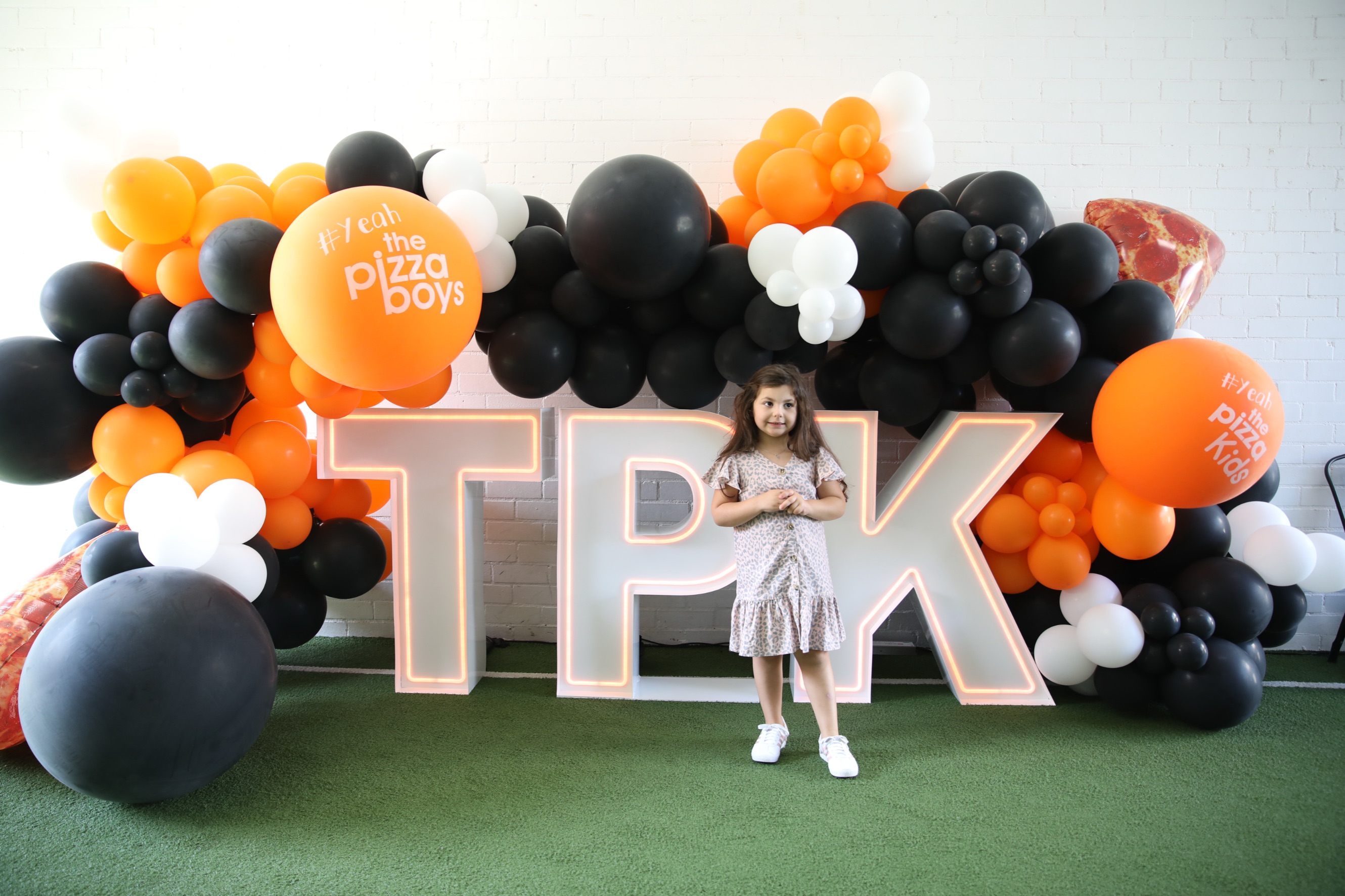 Once we arrived It didn't take long to get the fun started, with all the kids in awe of the set up upon entering The B.Space.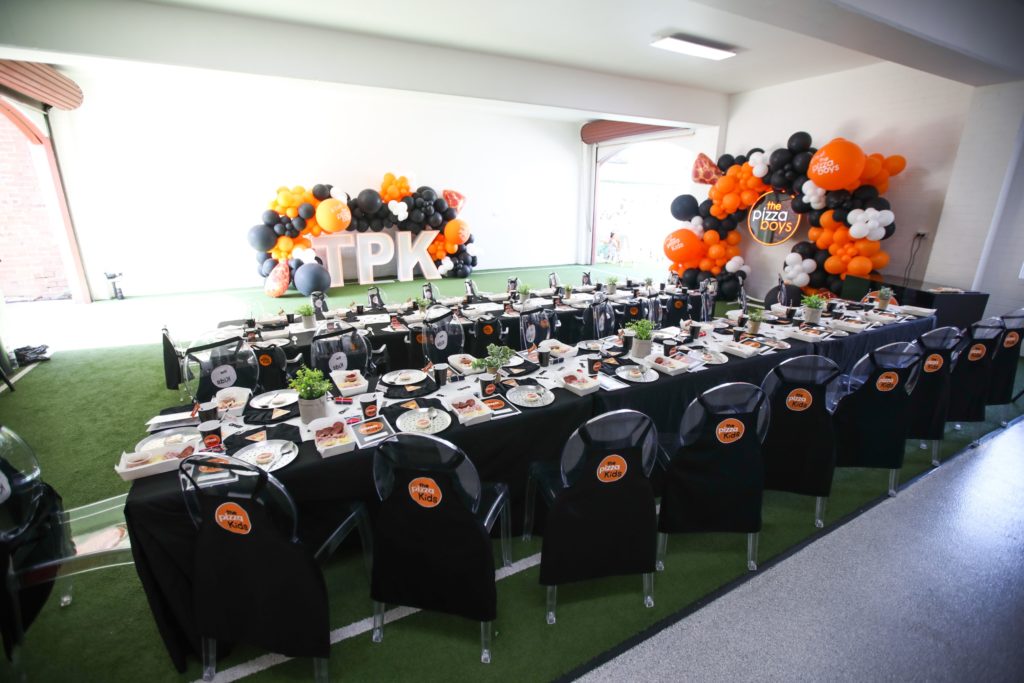 Launch attendees were also spoilt with a DJ spinning the latest hits and photo booth which was fun!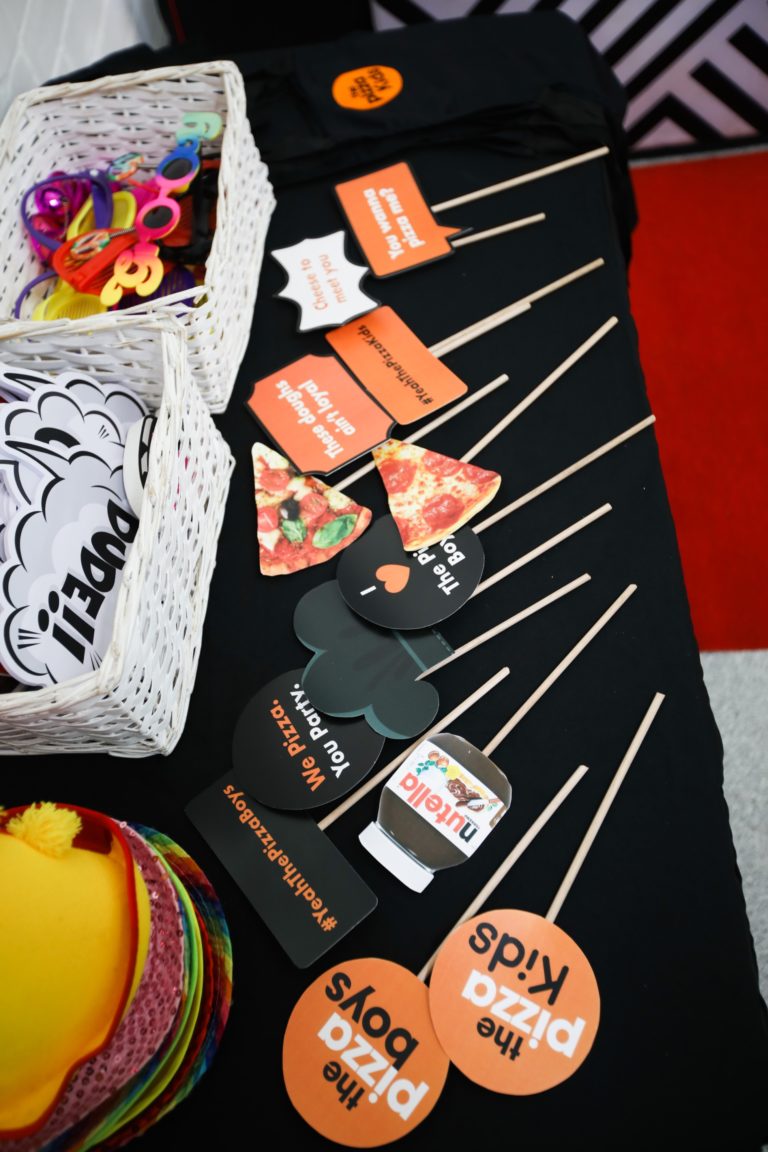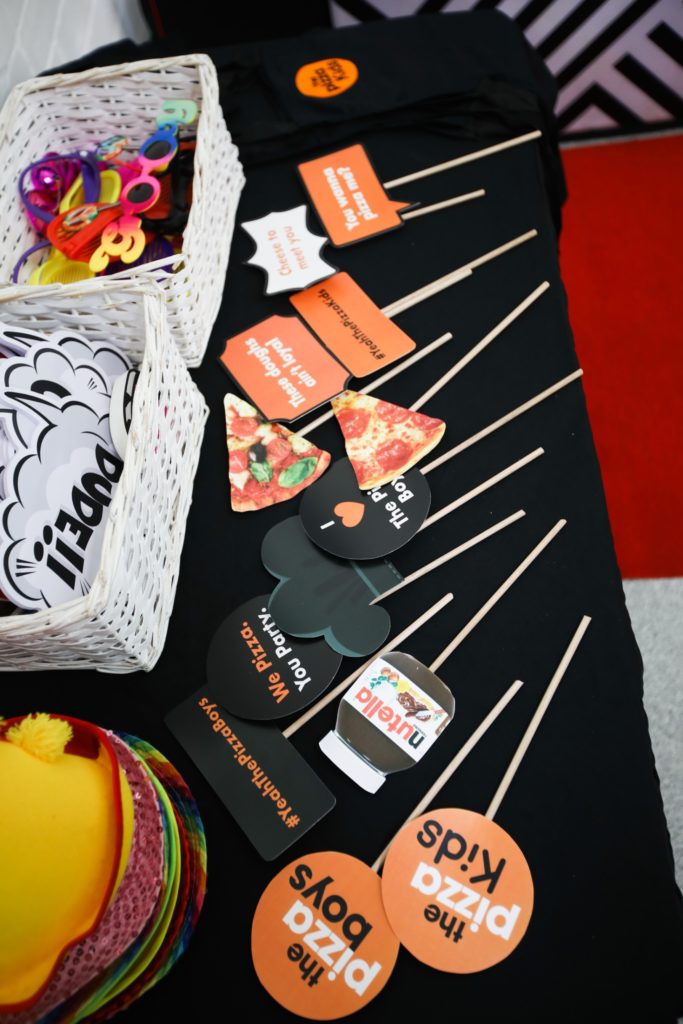 There was also coffee and slushie machines (luckily, it was a crazy hot day).
The kids were made to feel extra special with a personalised place setting which featured an activity book and their pizza-making essentials. They even got to wear a customised Pizza Kids apron and chef hat for the day!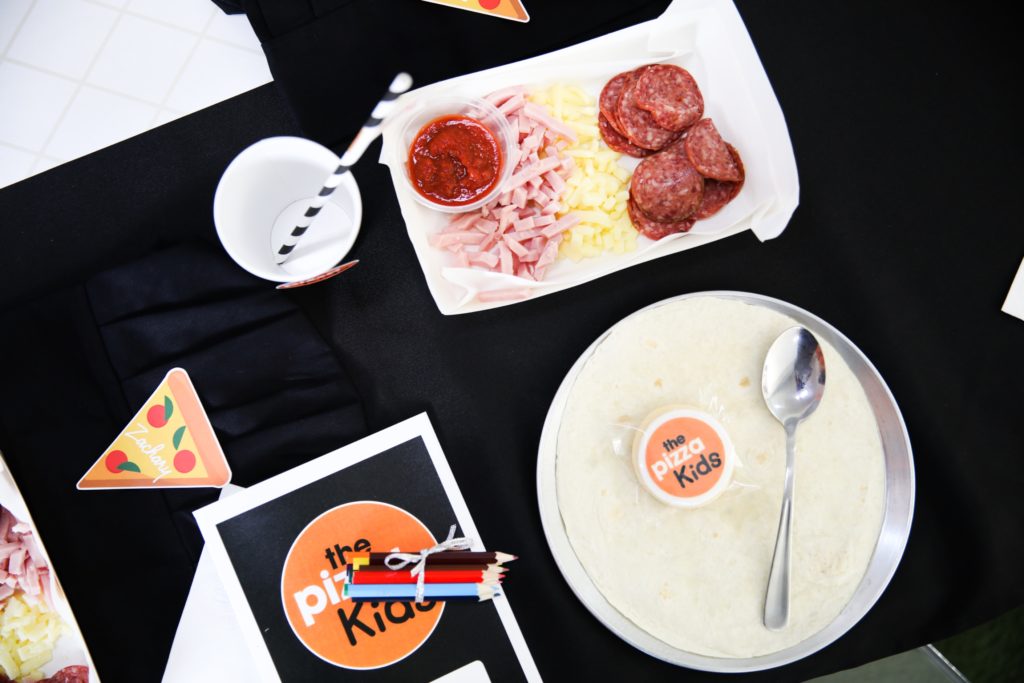 Pretty soon the kids were sat down and getting to the business of making their pizzas. There were smiles all around as their little faces sat proud of their achievement.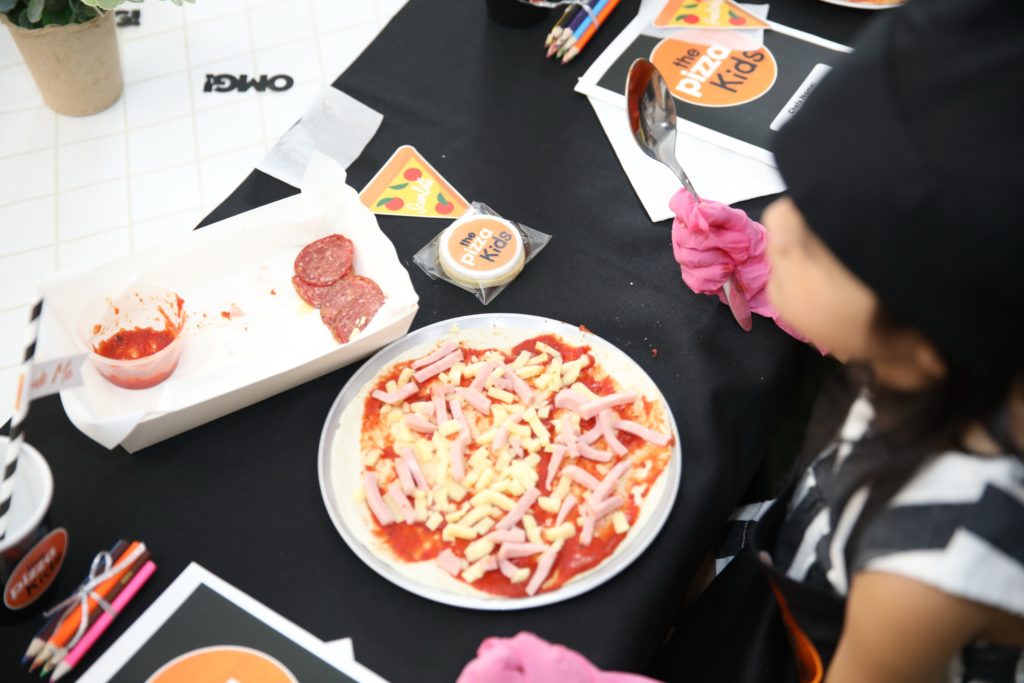 Whilst the pizzas were cooking, the kids were entertained by 'Head Chef', who was supplied by Kids Pamper Parties to entertain the kids on launch day. We grown-ups got to have some pizza too!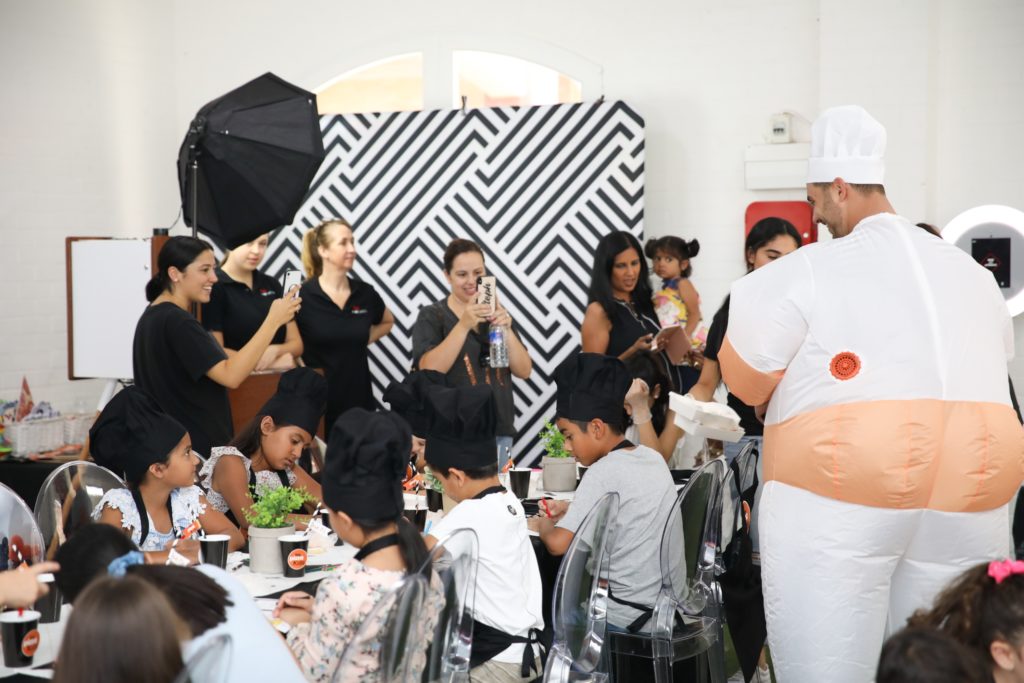 The kids used this time to do some activities in their personalised books.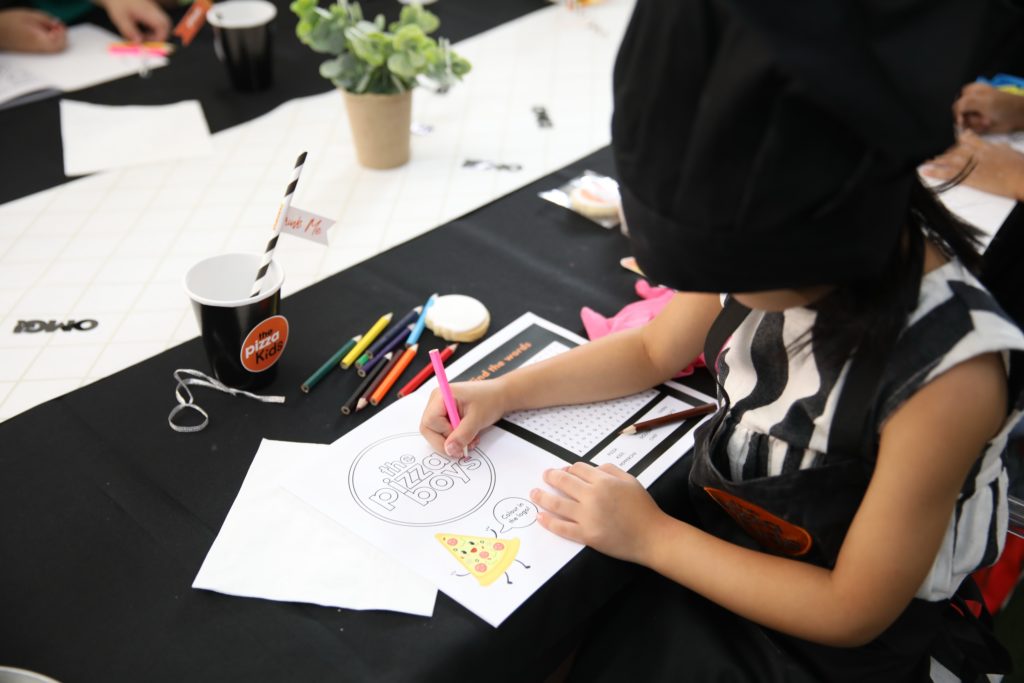 Head Chef then grabbed all the kiddies for a game of Simon Says, before they were awarded with their very own chef certificate.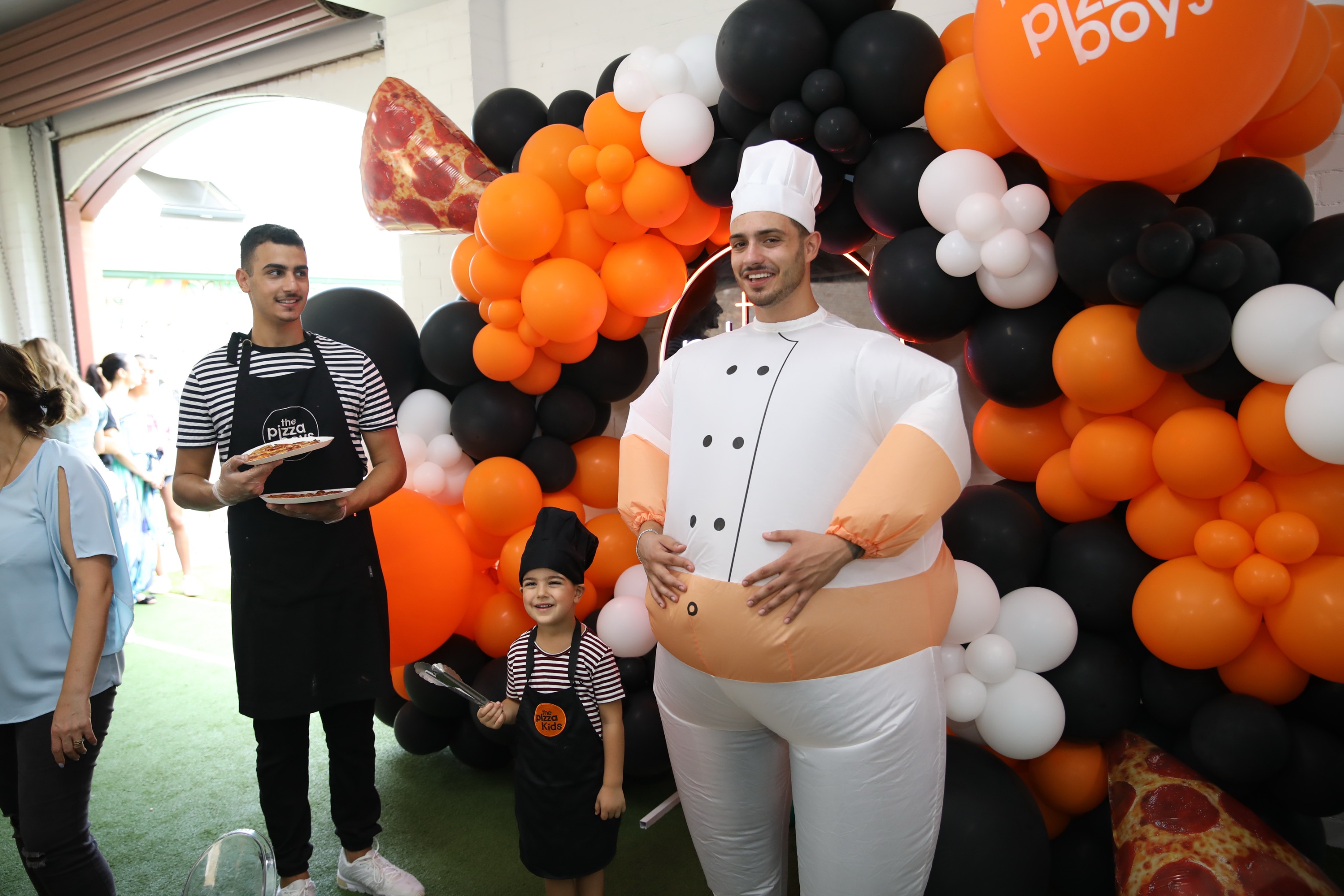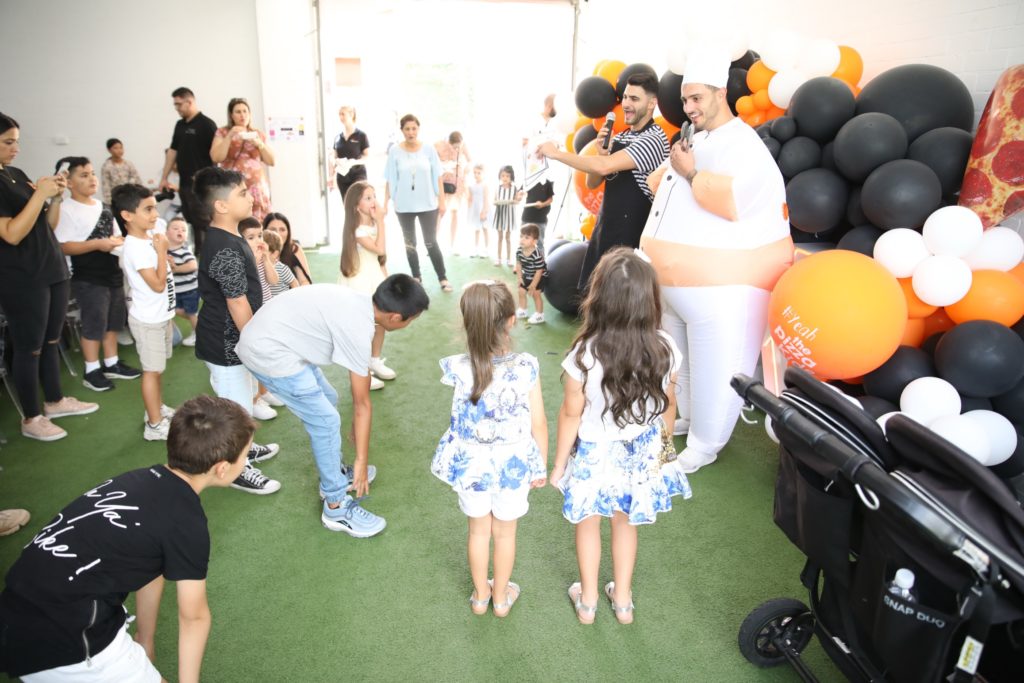 Overall it was a great experience, lots of yummy pizza, and the staff were really helpful, making sure all the kids were getting their pizzas done.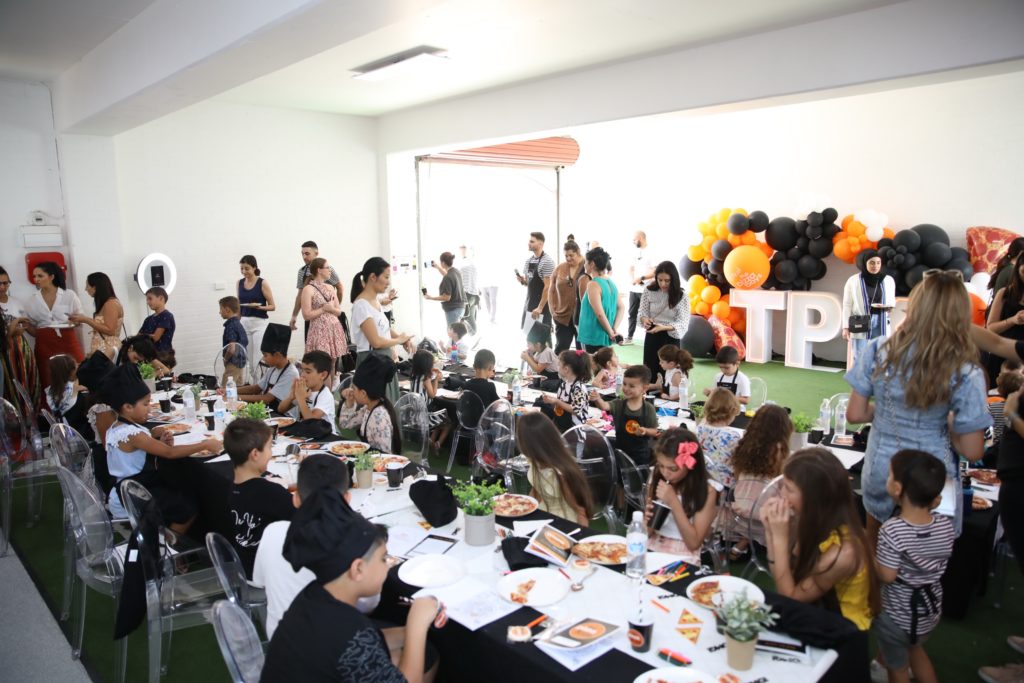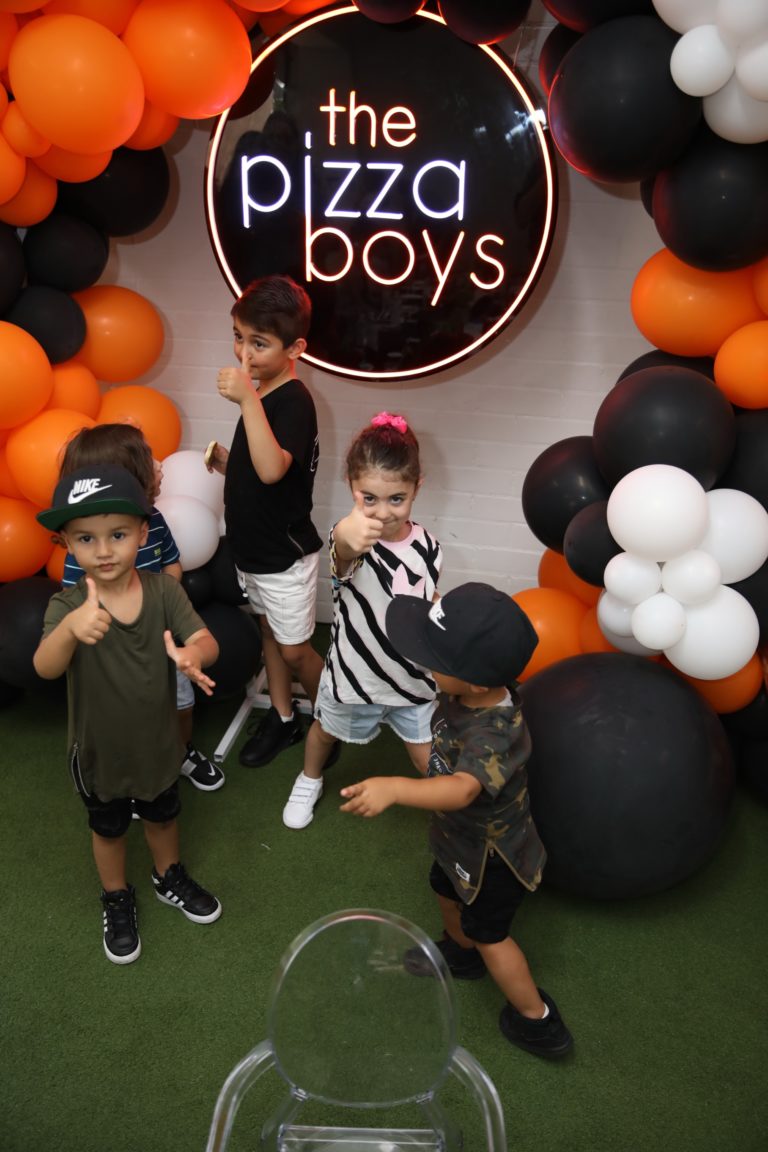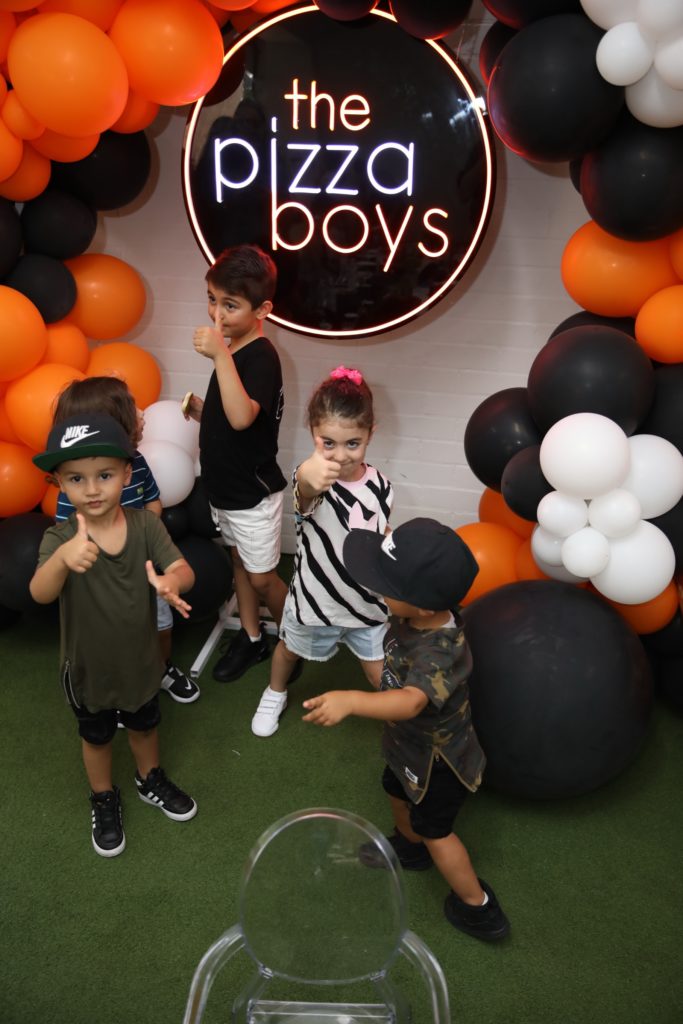 And what did Miss Four have to say?
"I had a really good time, but now I'm too tired to walk to the car".
Haha, kids!
The Pizza Making includes a mini-sized pizza for each child (made by them), chef hat and apron to use for the class (to be returned at the end of the class), 'The Pizza Kids' activity book with pencils to complete on the day (to keep), and a certificate at the end of the class. It's recommended for kids between 4 -12. All other services pictured were provided by 3rd parties, see credits below for more.
You can book or get more information about The Pizza Kids here.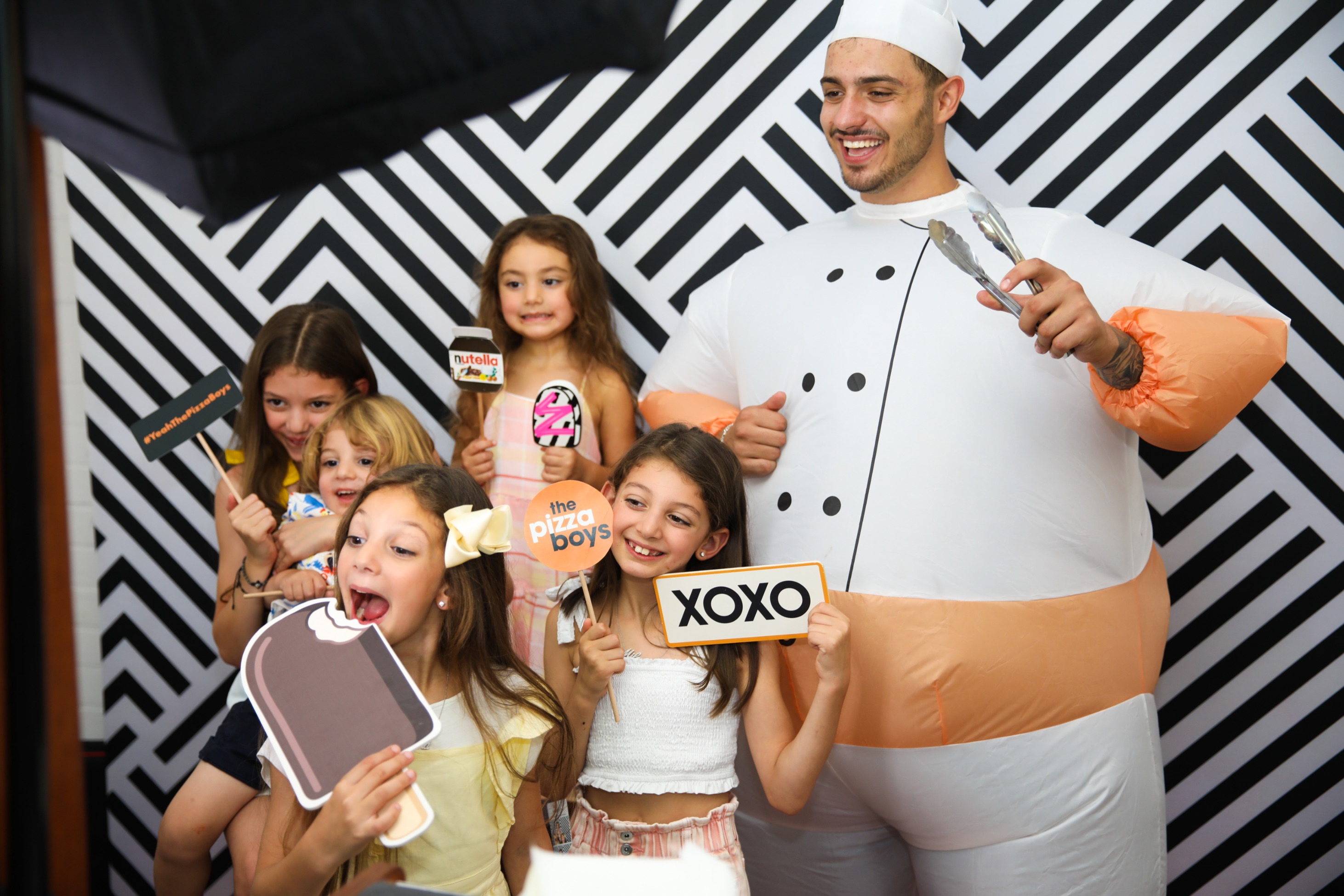 Styling | @maryronisevents | @getgiftedco
Table styling | @paperplayground
Catering | @thepizzaboys
Balloons | @_meandmytribe
Prop Hire | @sweetheavenlyeventshire
LED signs | @limelightletters
Coffee | @therustyrabbit
Partyware | @fivestarpartyco
Graphic design | @kelly.sidoti
DJ | @dj.jmicks
Venue | @the_b_space
Printing and props | @nataliebydesign
Video and photography | @jaydephotovideo
Photobooth | @hillsphotobooth_sydney
Character dress up | @kidspamperparties