Inspiration is everywhere! A party 'theme' does not always need to be a character, animal or idea. Shapes, colours and crafty bits and pieces make for super fun and colourful parties, like this gorgeous Pom Pom First Birthday Party. Styled by Karyn of Peekaboo Parties, it uses fun magenta, orange, purple, turquoise and light pink. Karyn tells us about the day below.
My client asked me to create a gorgeous First Birthday for her daughter Layla but couldn't decide a theme. She didn't want anything too girly and pastel nor any of the more popular themes such as Princess or Unicorn. I was inspired by an image I saw on Instagram of some bright colourful pom poms and decided that since it was Winter, what better way to brighten up a dreary day but with some adorable pom poms!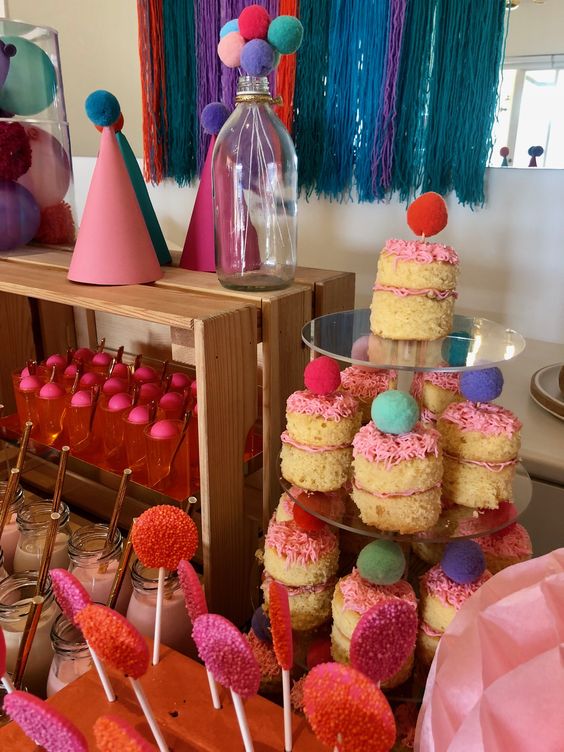 A colour scheme of magenta, orange, purple, turquoise, light pink and gold was chosen. I began by creating a woollen hanging backdrop and hung it behind pompom embellished sign with gold acrylic custom made 'one' overlay. A series of tissue paper honeycombs in the theme colours above the backdrop further emphasised the pompom theme. Other pompom inspired decorations included a pompom embellished "Layla' and "1", party hats, pompom 'flowers', a pompom photo frame with a photo of beautiful Layla and bundles of pom poms on the table.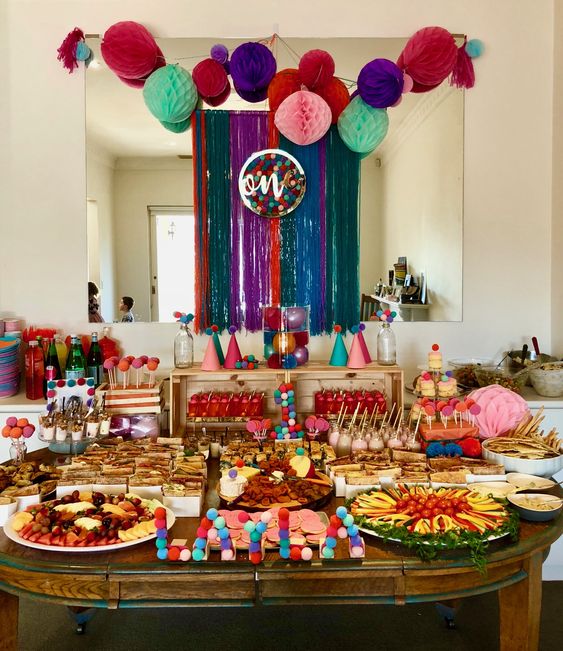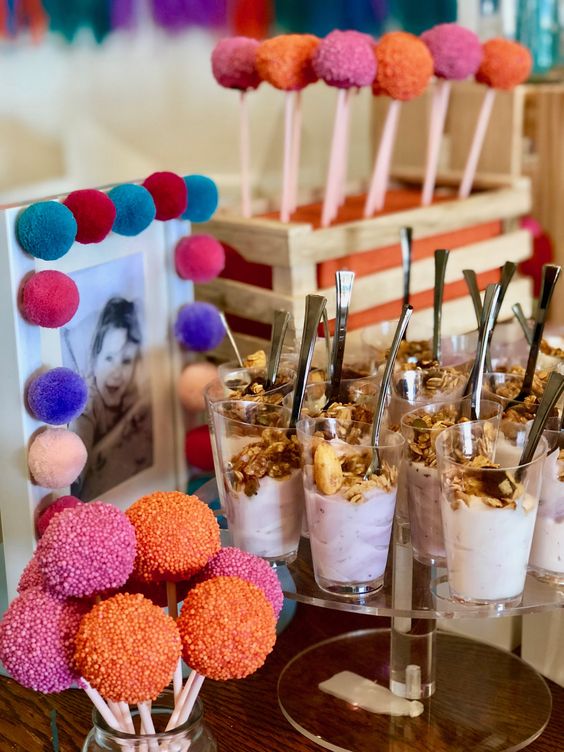 The pompom theme was further emphasised with the food. There was pompom cake pops, chocolate 'lollypops', jelly cups topped with pink chocolate pompoms and mini layer cakes with pompom toppers and iced 'Lalya' cookies decorated with gold leaf. The centrepiece was a stunning raspberry mousse cake created by Burch & Purchese which I displayed on an acrylic stand filled with mini balloons and pom poms.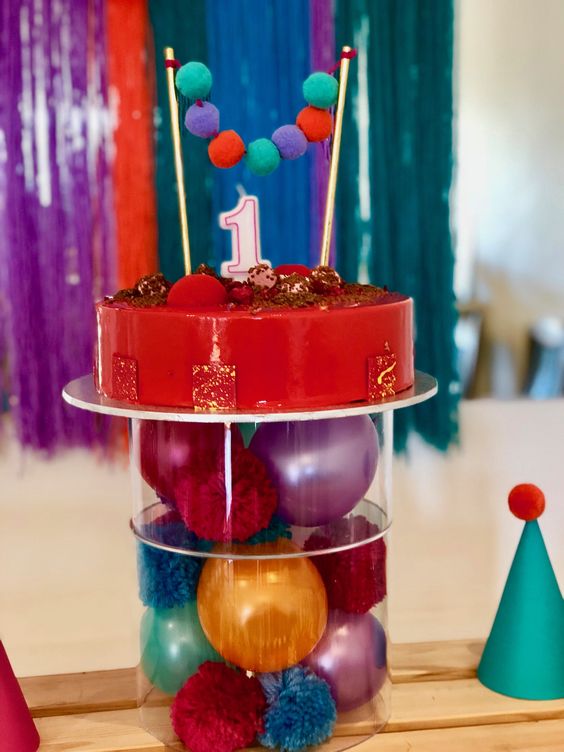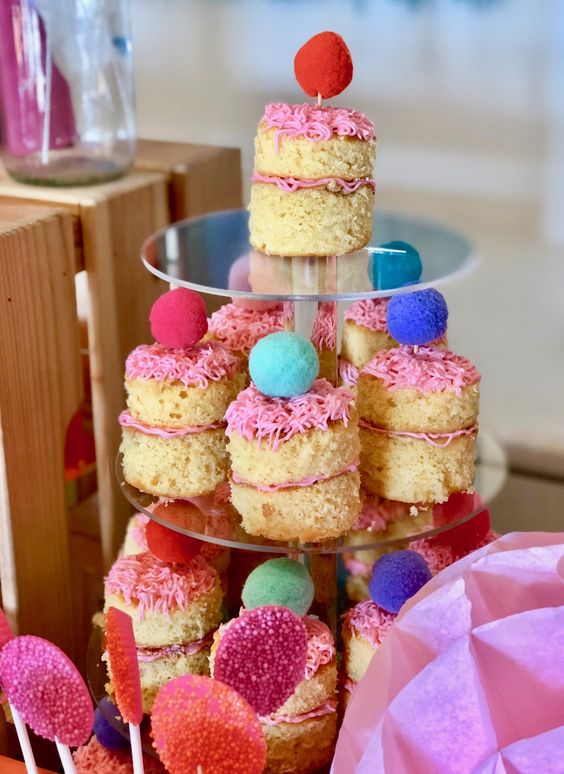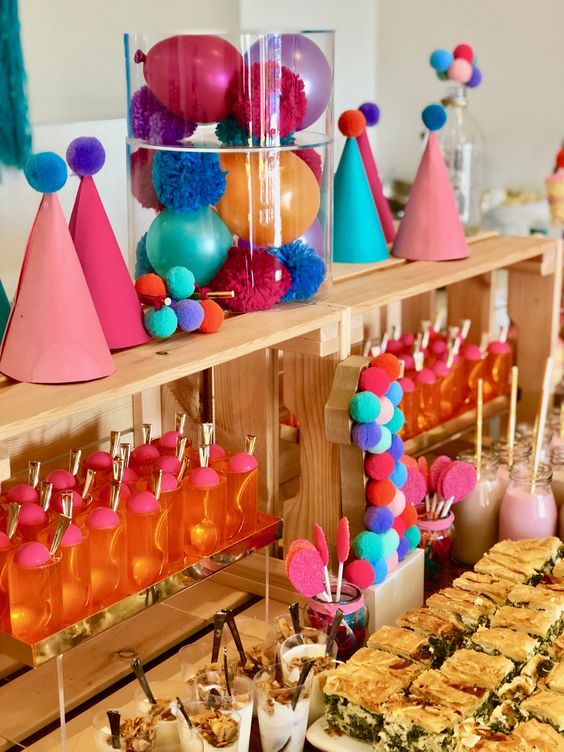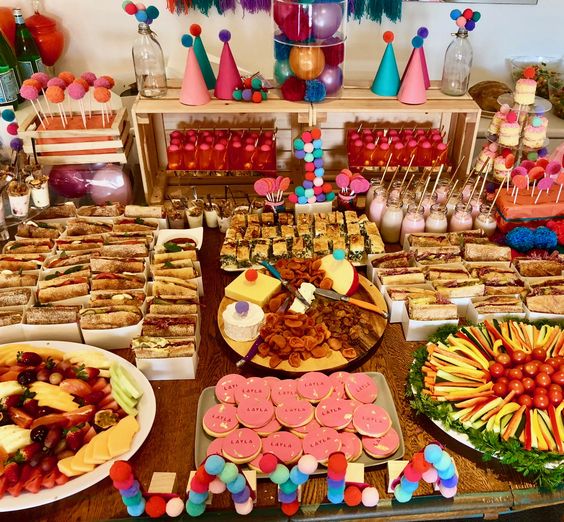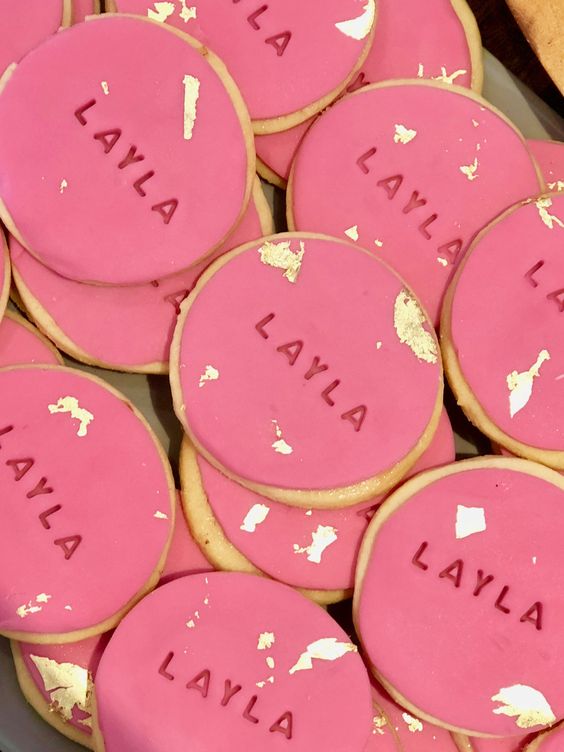 On the day the children were entertained by Fairy Freckles and Friends. They performed a magic show, played games and danced and created super balloon creations for each child.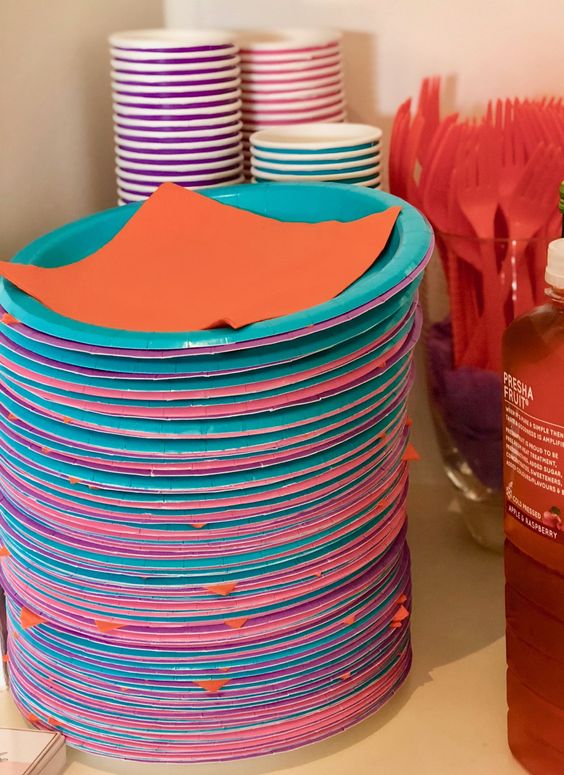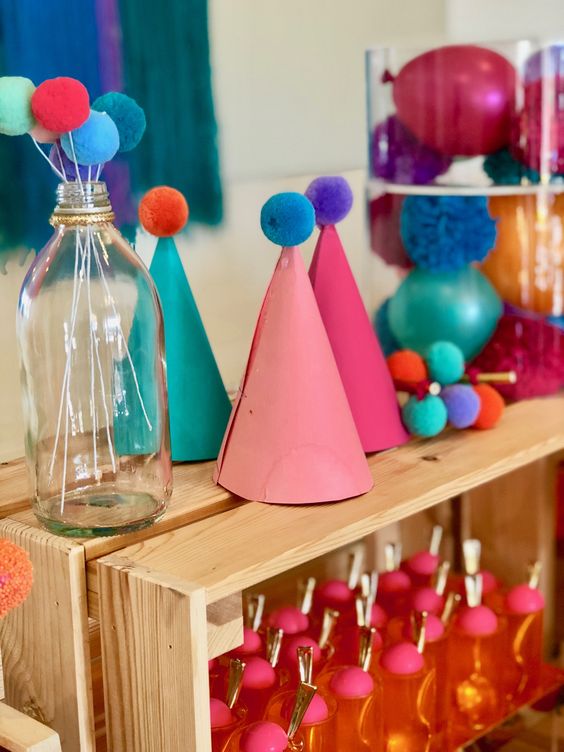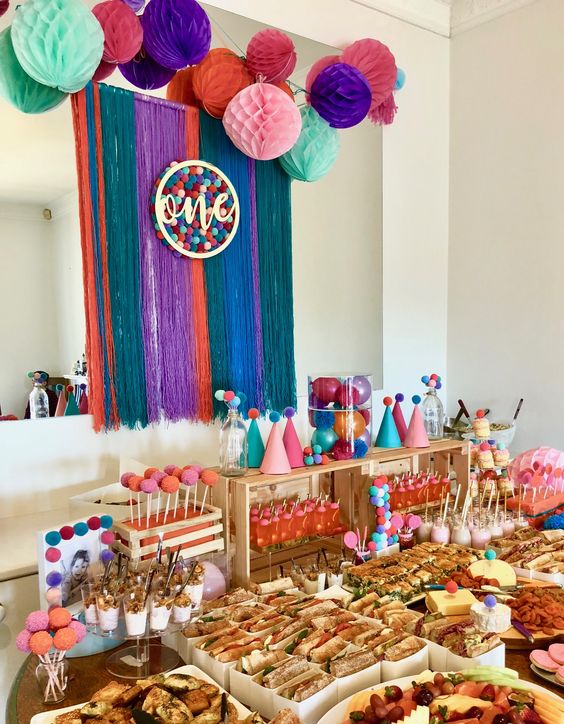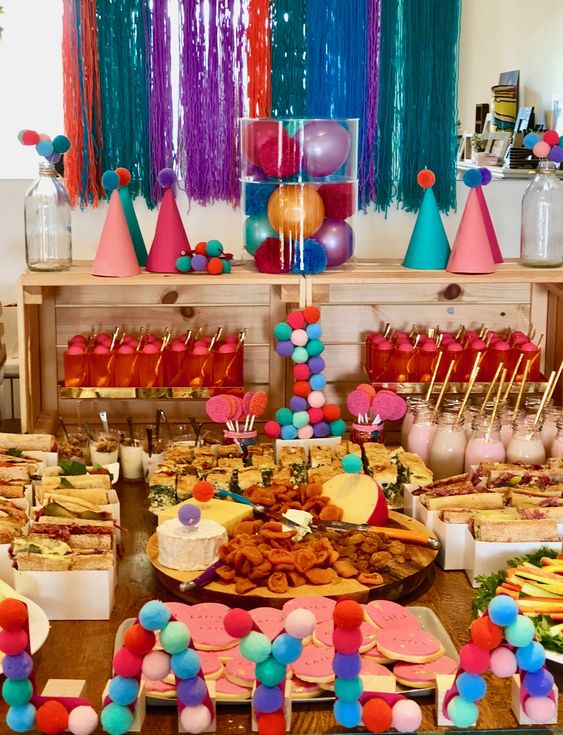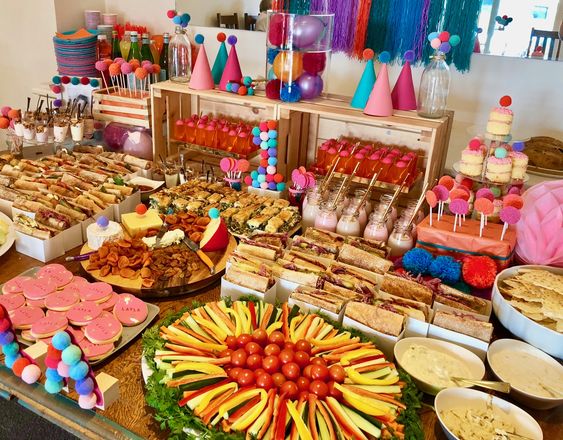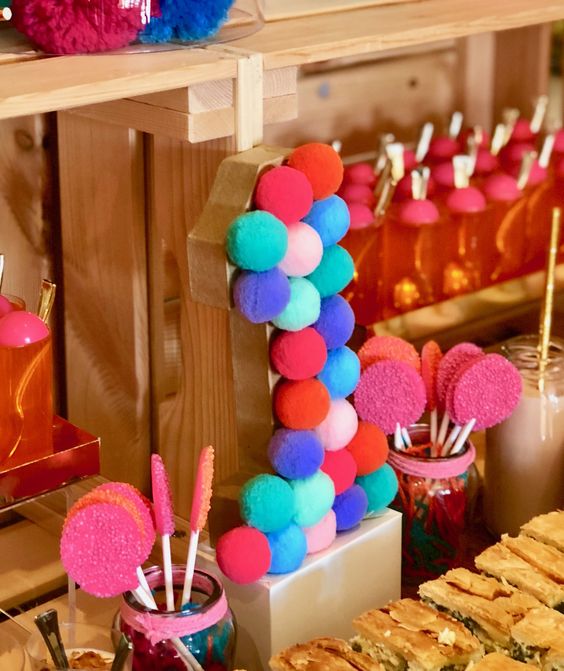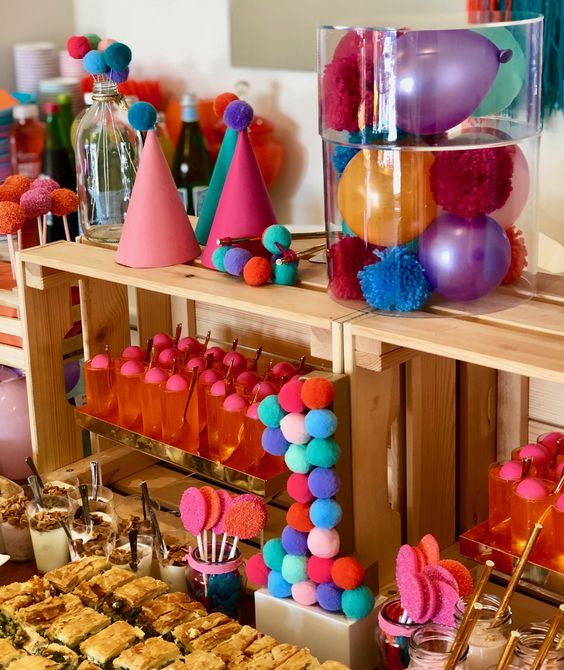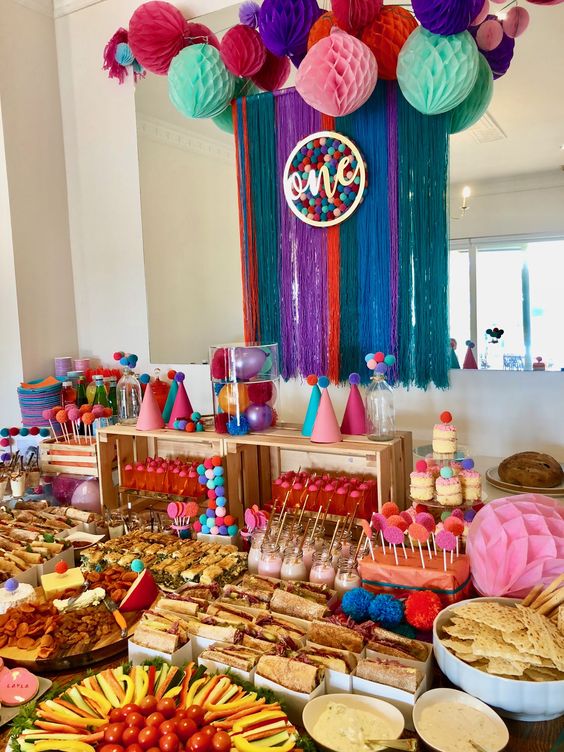 Vendor Credits
Cake by Burch & Purchese Sweet Studio
Fruit and Vegetable Platters – Raw, Glenferrie Rd Malvern
Partyware – Astoria Paper Products
Honeycomb Garland – Kmart
You can find Peekaboo Parties on Instagram, Facebook or via their website.