Is there really a better excuse for party crowns and tiaras than a big bash? If you follow Confetti Fair on Instagram, you know that we are strong believers of the idea of a party as more than a celebration of a milestone. A party represents a time to step away from the monotony of life, a time to connect with family and friends, a chance to indulge and treat ourselves, and explore our creative sides, whether it be through fashion (getting dressed up), styling or cooking and baking. Top it all off with some fantastic headgear and you're good to go. Here is a guide to our favourite party crowns and tiaras – for kids and grown-ups alike.
A collection of party crowns and tiaras
Crowns by Mooi Co
Swooning over the collection of boys and girls crowns from Mooi Co! With names like The Duchess and Sea Star and a range spanning popular themes, you'll be in love too.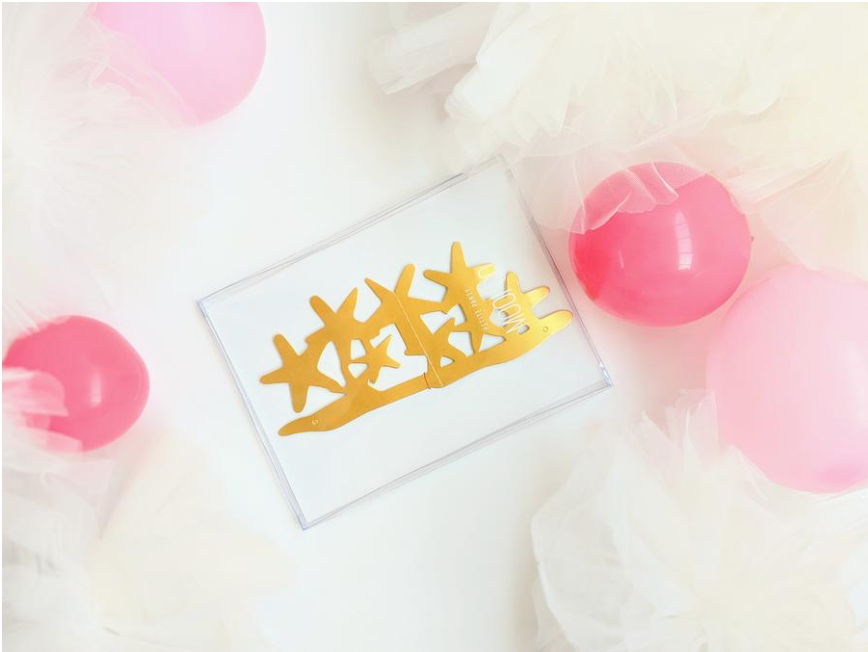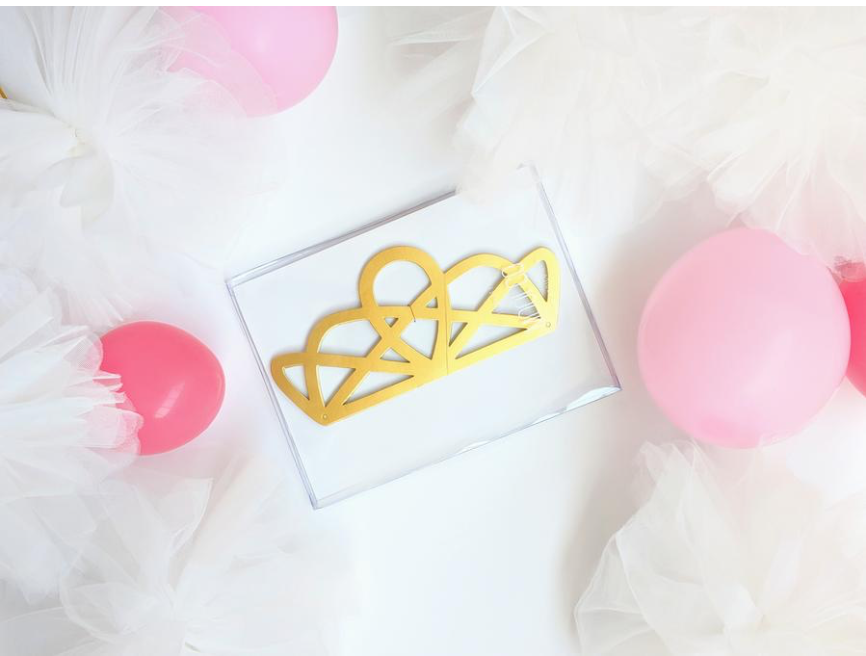 Unicorn Horns by Party Hat Designs
Yes, yes, unicorn again! But check out the holographic snakeskin-like texture of these beauties. So cool right? These will definitely make you feel like a magic being.
https://www.instagram.com/p/BlEIfathGFm/
Lace crowns by Love Crush Crowns
These are the prettiest, dreamiest, lace crowns you ever saw! They come in several colours and sizes for both grownups and littlies.
Luxe headpieces by d.e Millinery
Danica from d.e Millinery is a BONAFIDE fashion genius. The range includes truly luxe and wildly creative pieces that you'll definitely want to be wearing on a special day and leave you feeling like a mythical goddess. Explore the website!
d.e Millinery also makes kids crowns under the Paper Prince Princess brand.
Headbands by Bracket
One of our favourite party brands, Bracket, make the coolest range of party headbands that cover pretty much any occasion or event you can imagine.
Animal Ear Headpieces by Schooza
A really gorgeous collection of items can be found at Schooza. All items are handmade in felt, fab faux leather, and even glitter, and some come with matching tails!