This party was featured in Confetti Fair's Winter 2019 issue. Click here to see more or read on for more of this floral girly birthday party.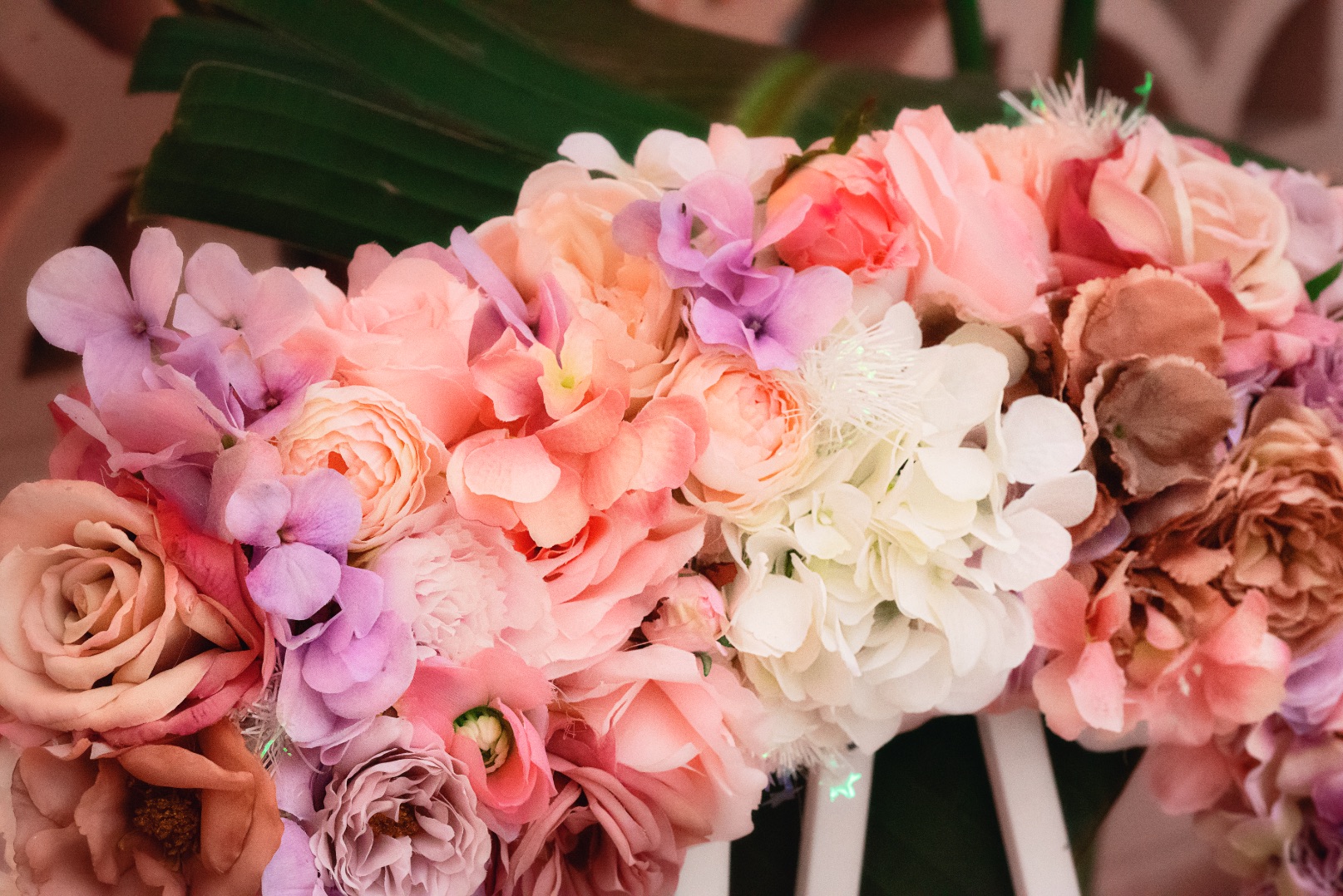 Make sure you check out the credits for the floral girly birthday party to find vendors who can create this party for you in Brisbane!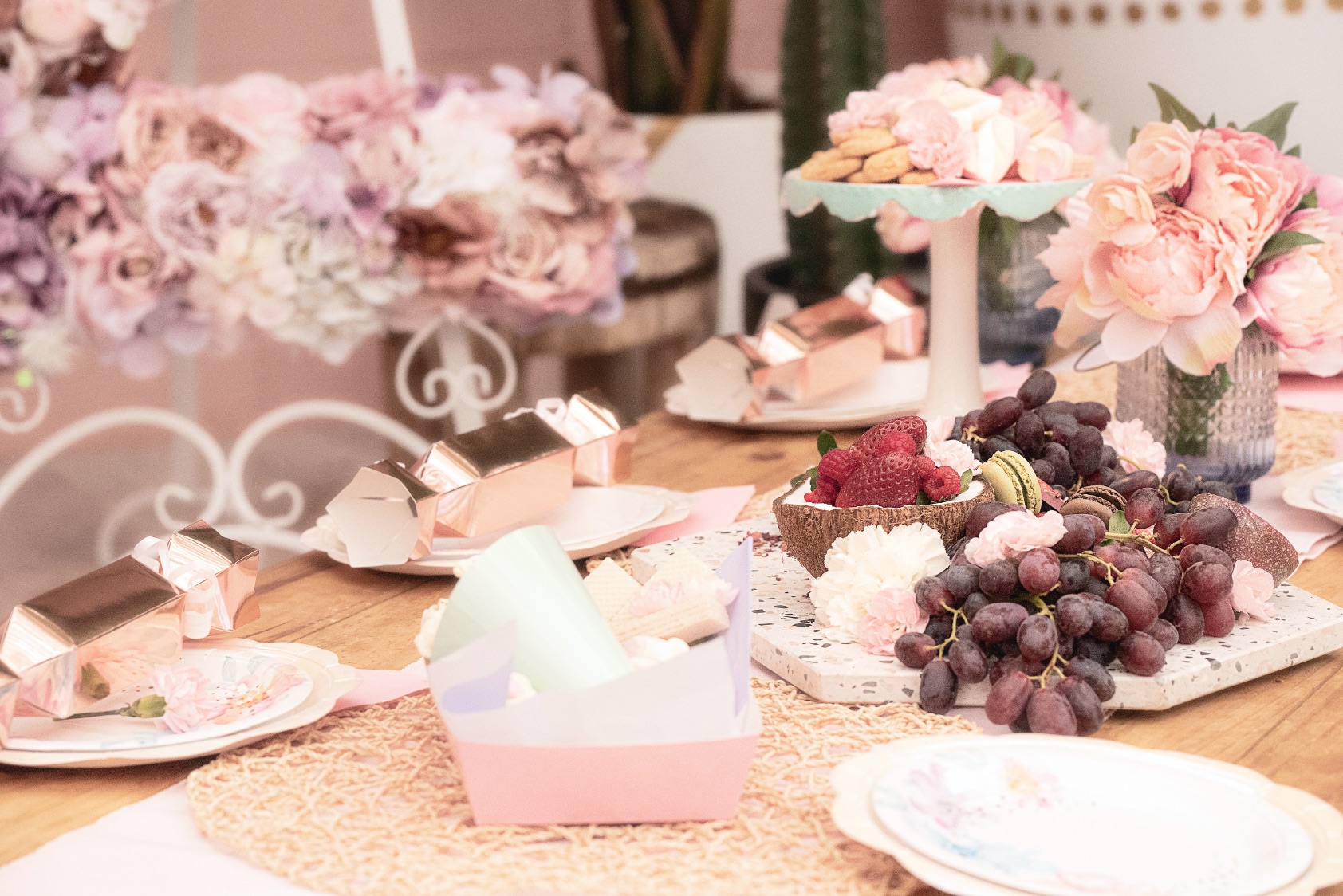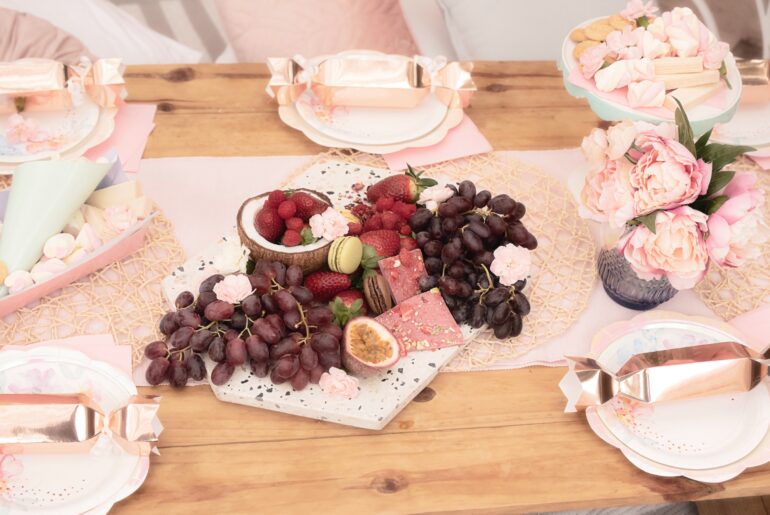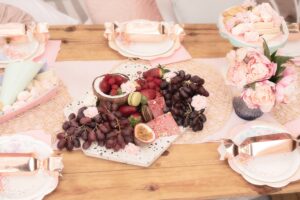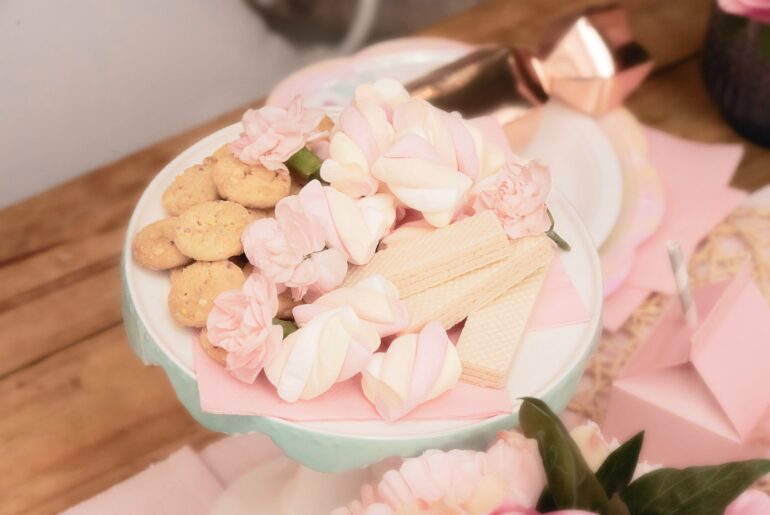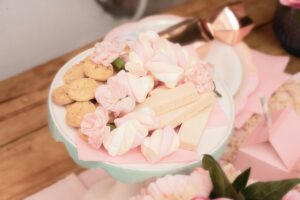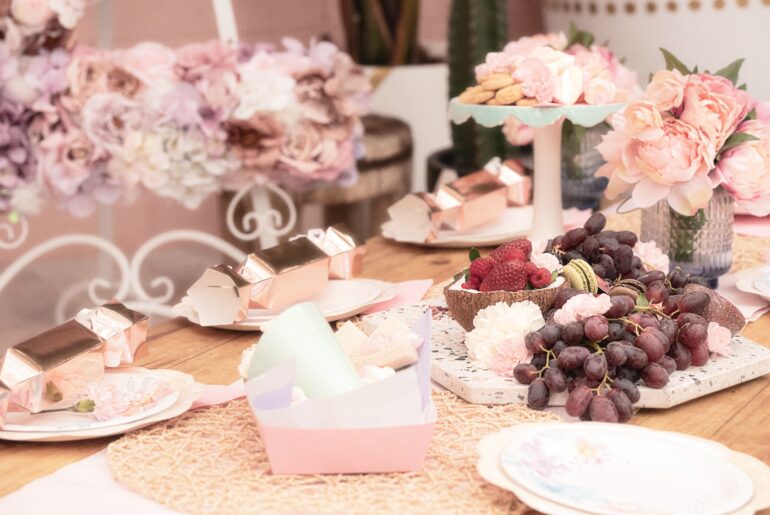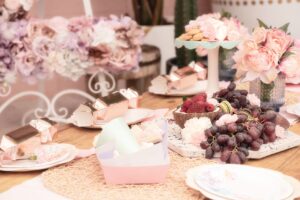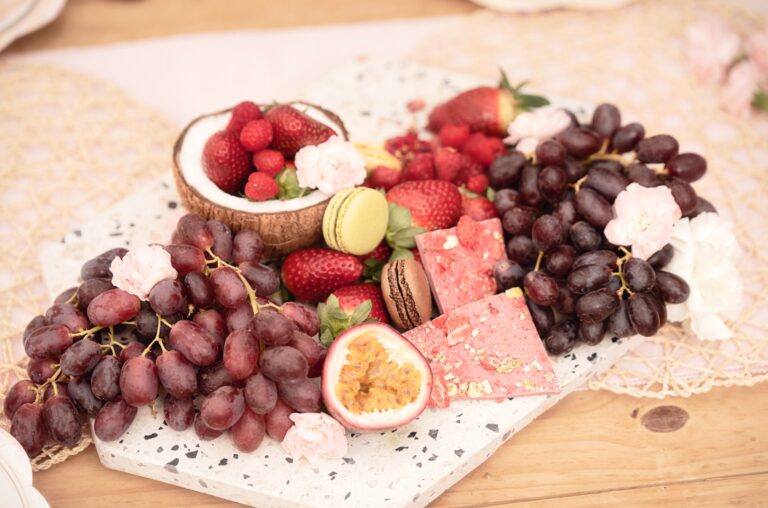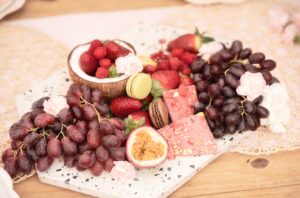 Pink floral girly birthday party
What little girl doesn't love putting on their favourite party dress and spending all day with her besties! Aniah invited besties Aria and Havana to an afternoon celebration filled with sweet delights, plenty of giggles, singing and dancing.
All of the girls got to chose their favourite dresses from the newest party collection by Little Miss H, featuring the most gorgeous floral prints, soft fabrics and stylish designs. They absolutely loved twirling around in their tulle party skirts and sneaking treats into their dress pockets. The girls helped themselves to sweet treats and a decadent fruit and chocolate grazing board by Platter Parlour.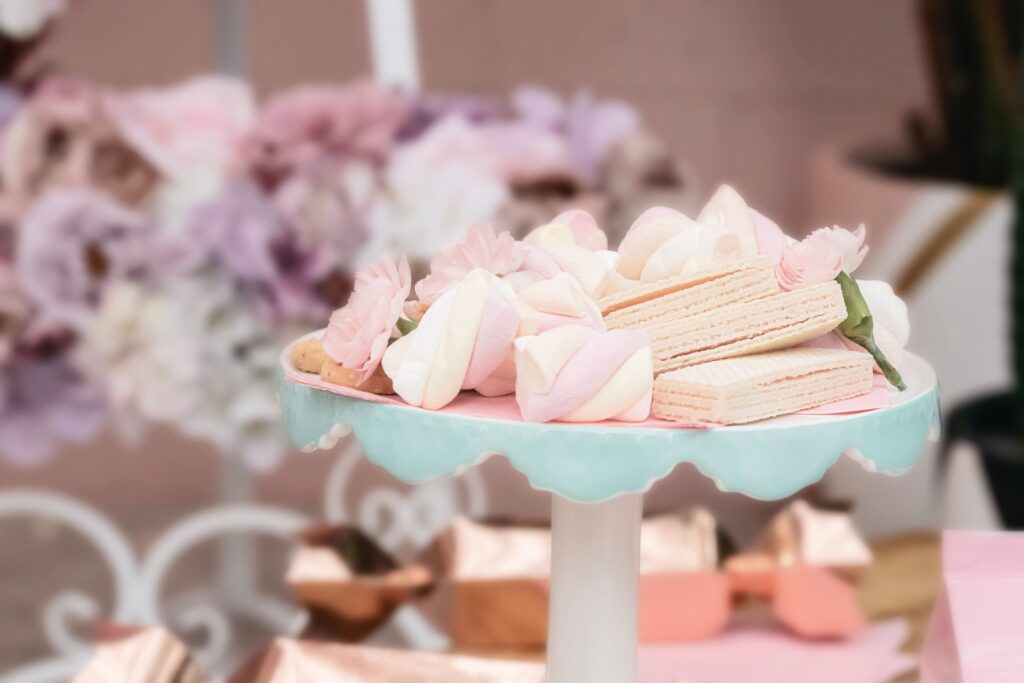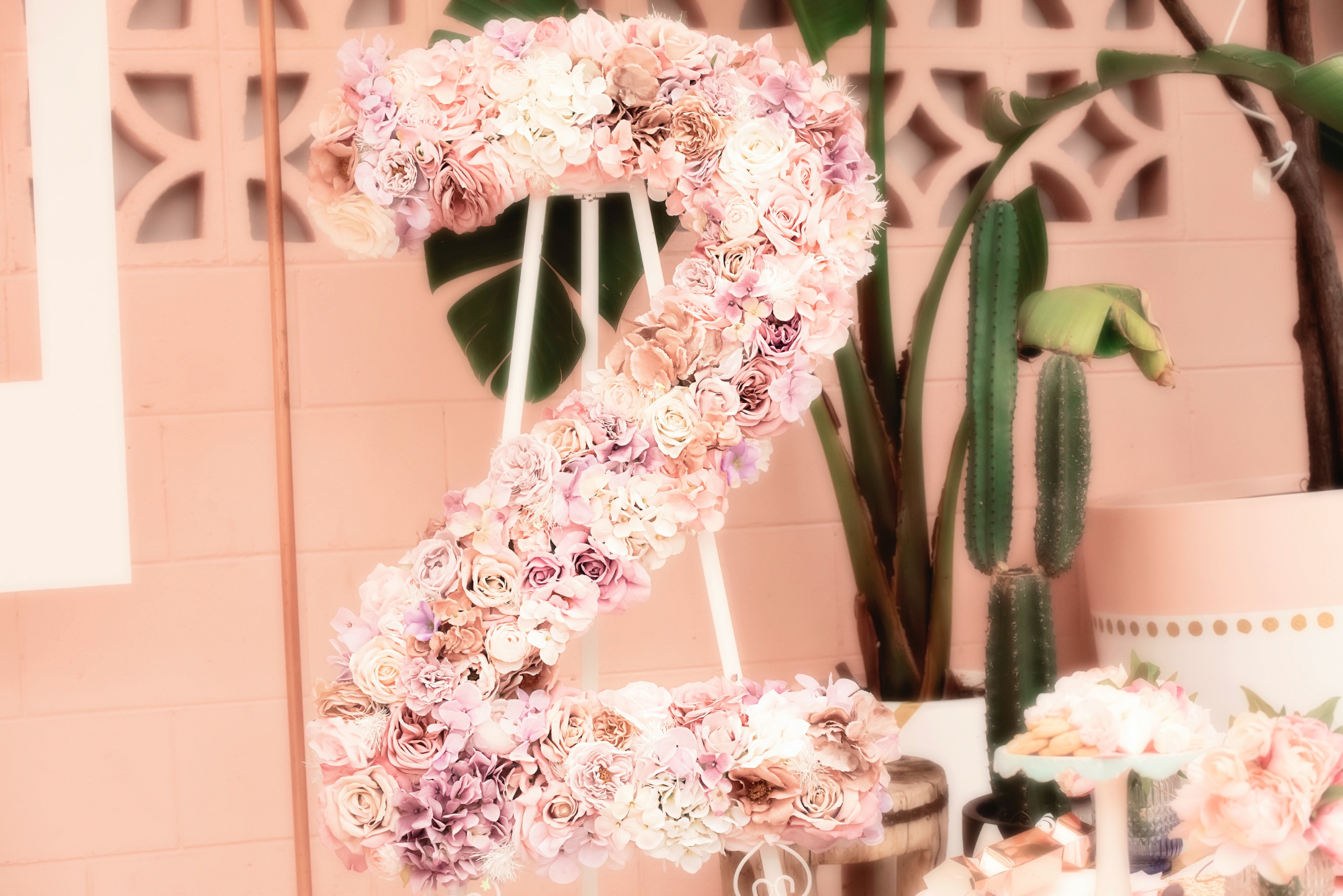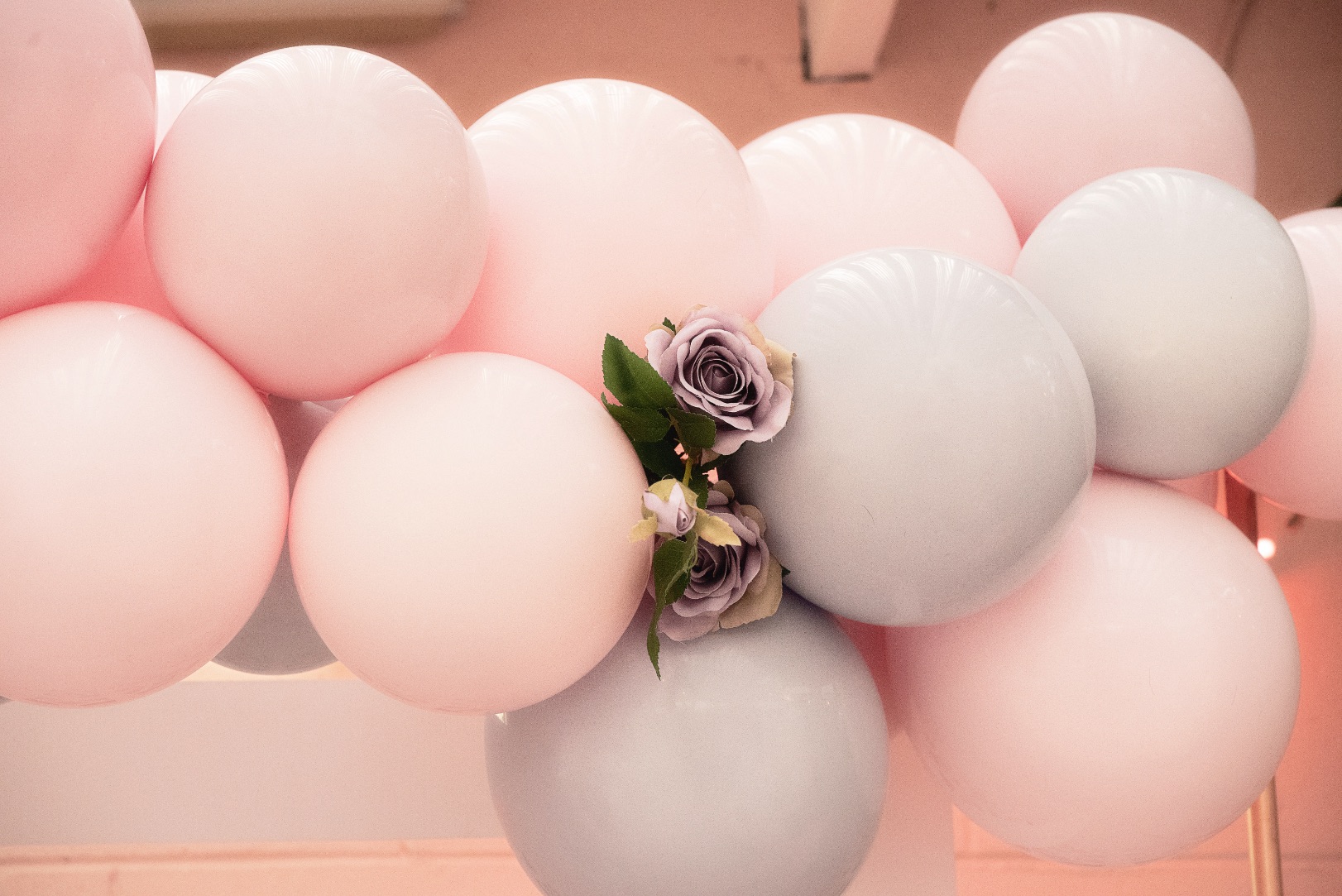 To match in with the floral and pink theme, the low picnic-style party table was set with pastel pink and purple, floral and rose gold partyware from Lovely Occasions, featuring the newest range of bonbon party favours and easy to hold popcorn snack cones designed by PAPERplayground. A mini balloon garland draped over the end of the table brought an element of fun to the party and the girls loved playing and dancing with it.
Florals featured in every element of the party decor thanks to Sage Flower Crowns. The large floral number made the perfect party centrepiece, with the colours complimenting the pastel theme. Matching florals were also scattered throughout the balloon garlands, party table and grazing board. The balloon garlands featured custom colours in chalky pinks and lavender to frame the photo booth which the girls loved posing in while Larissa Julianna Photography captured all their beautiful and funny moments.
The party featured the mini and large DIY Balloon Garland Kits in custom colours from Lovely Occasions.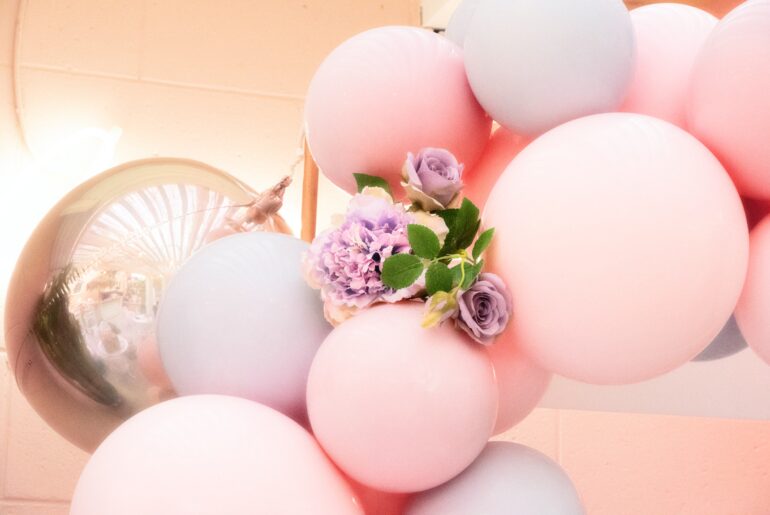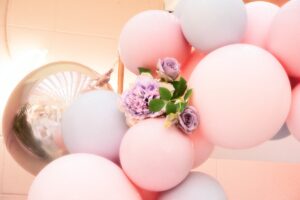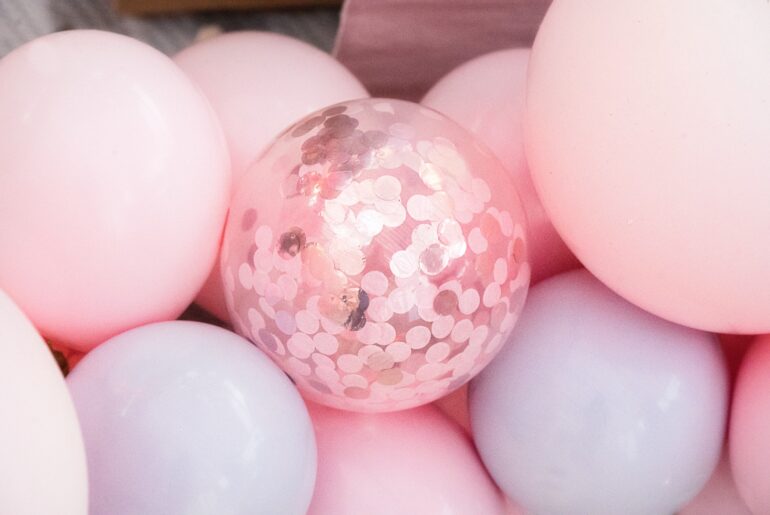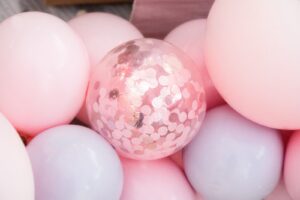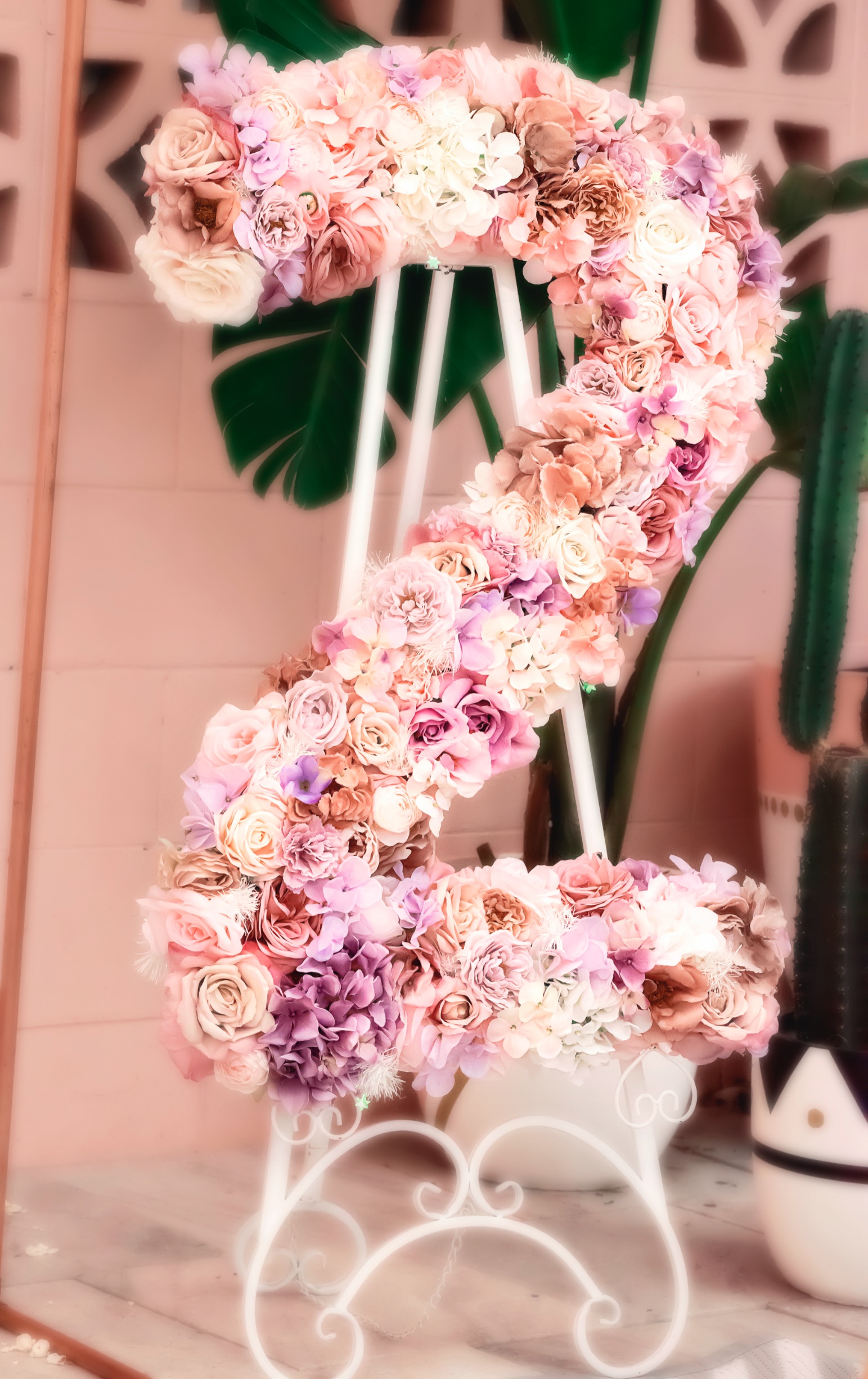 Vendor Credits
Picnic set up + styling, balloon garland kits + paper partyware | Lovely Occasions
Photographer | Larissa Julianna Photography
Floral number + polaroid photo frame with copper stand | Sage Flower Design
Crowns, party dresses + accessories | Little Miss H
Grazing board | Platter Parlour
Venue | El'Rosa
Models | Aria; Havana + Aniah