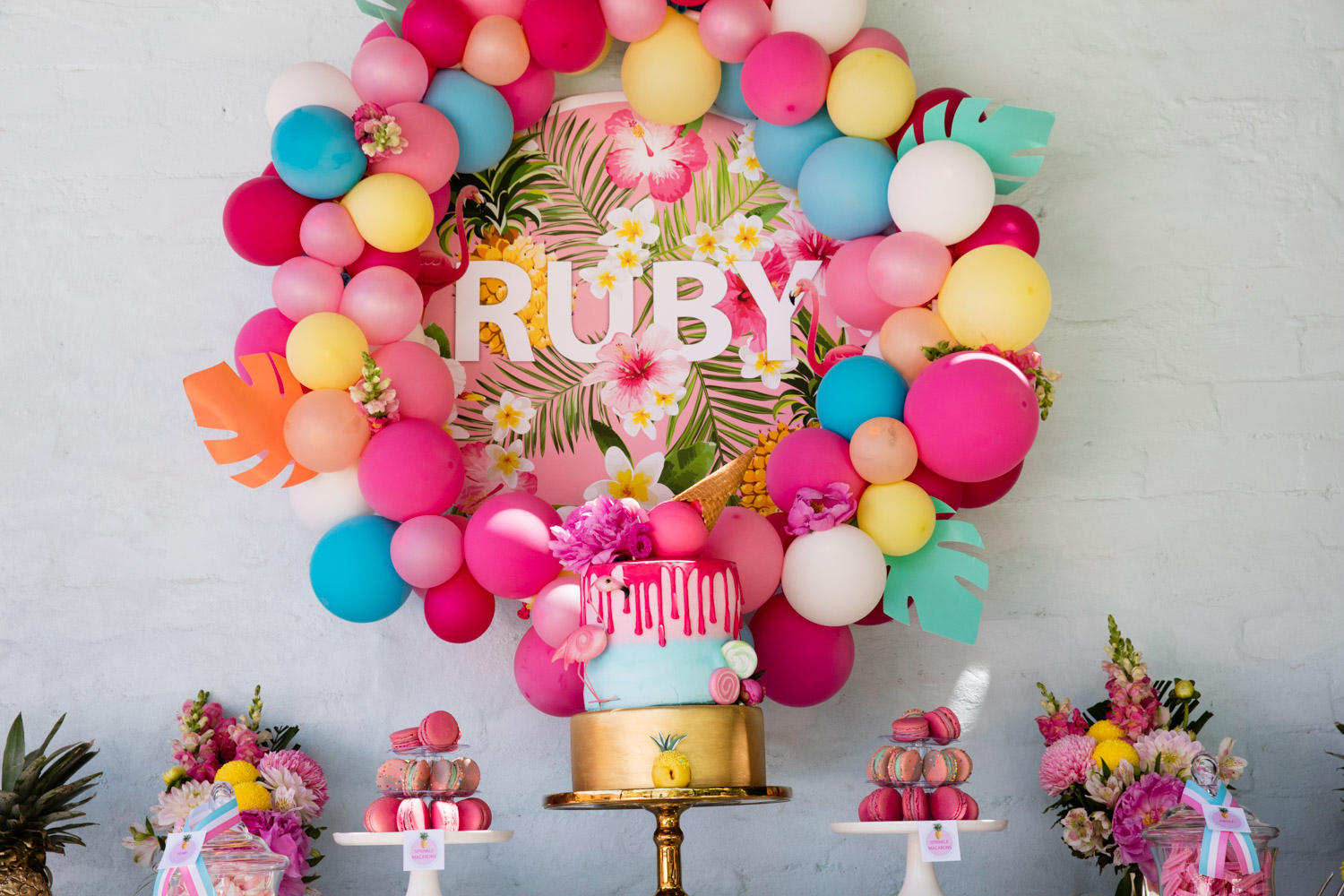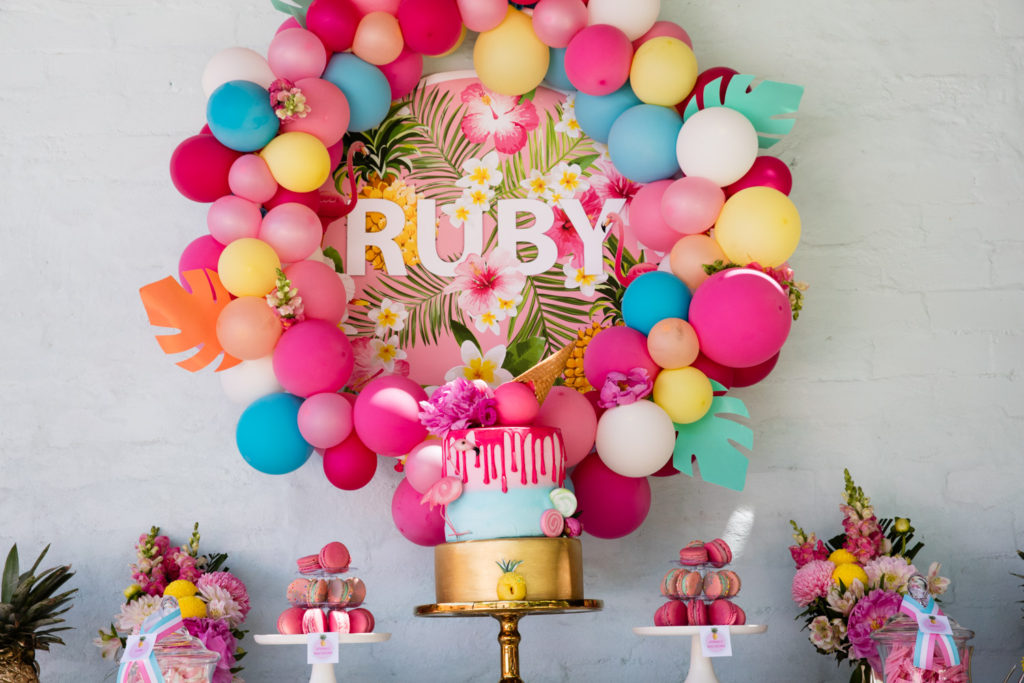 A tropical birthday party
"Ruby loves ice cream and couldn't wait to be the ice cream lady at her own party which happens to be in the hottest part of summer," says Carly of Sugar Style.
"So we decided to combine summer, tropical and Ice cream themes into a Summer Social with all of her very best friends!"
Sugar Style chose a bright pink, yellow and blue colour scheme, and paired it with matching balloons, flowers and matching desserts. From the bright dessert and candy bar, to the ice cream and lemonade stands, tropical-themed fairy face painting, disco dancing and limbo, there is so much to love about this summer celebration!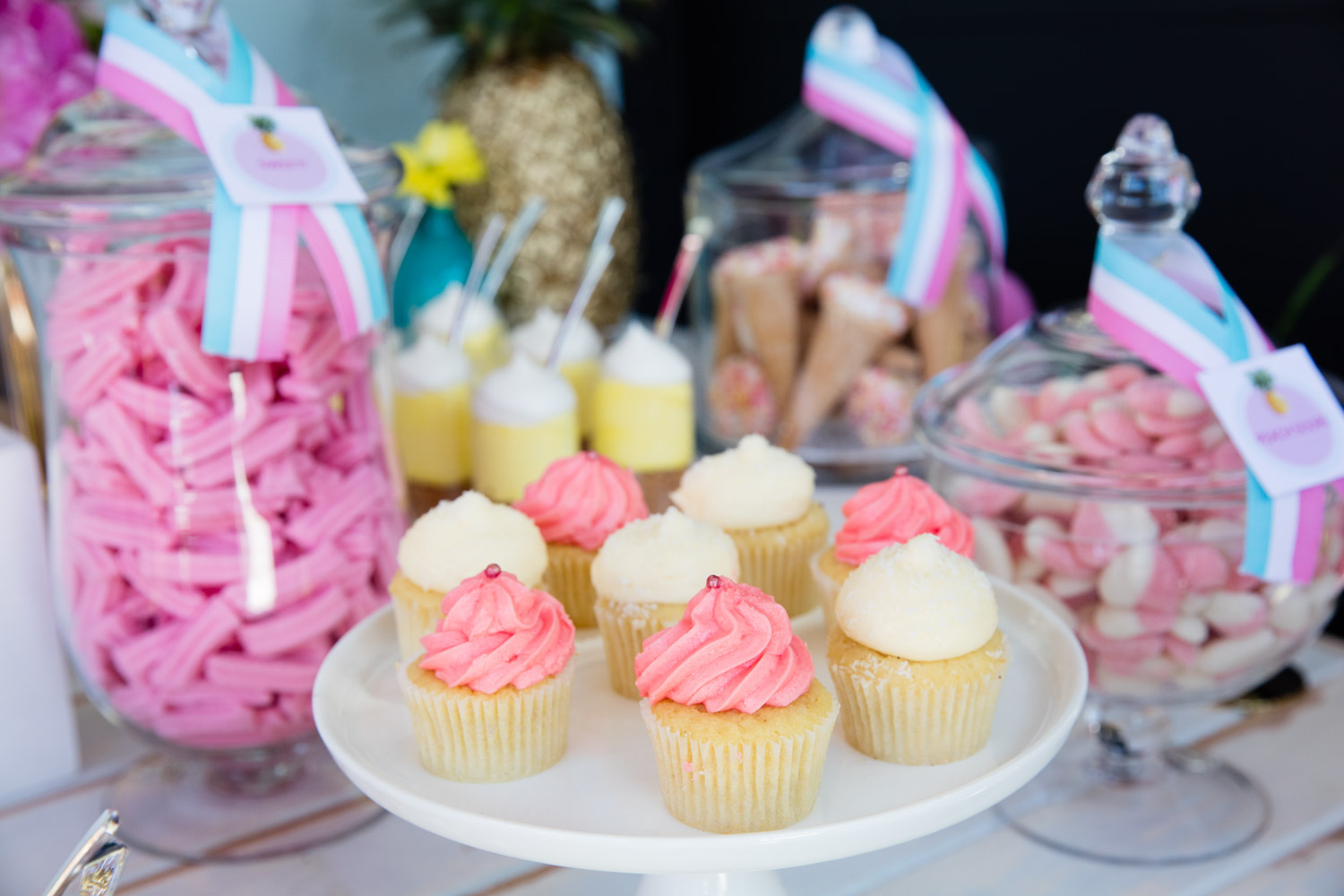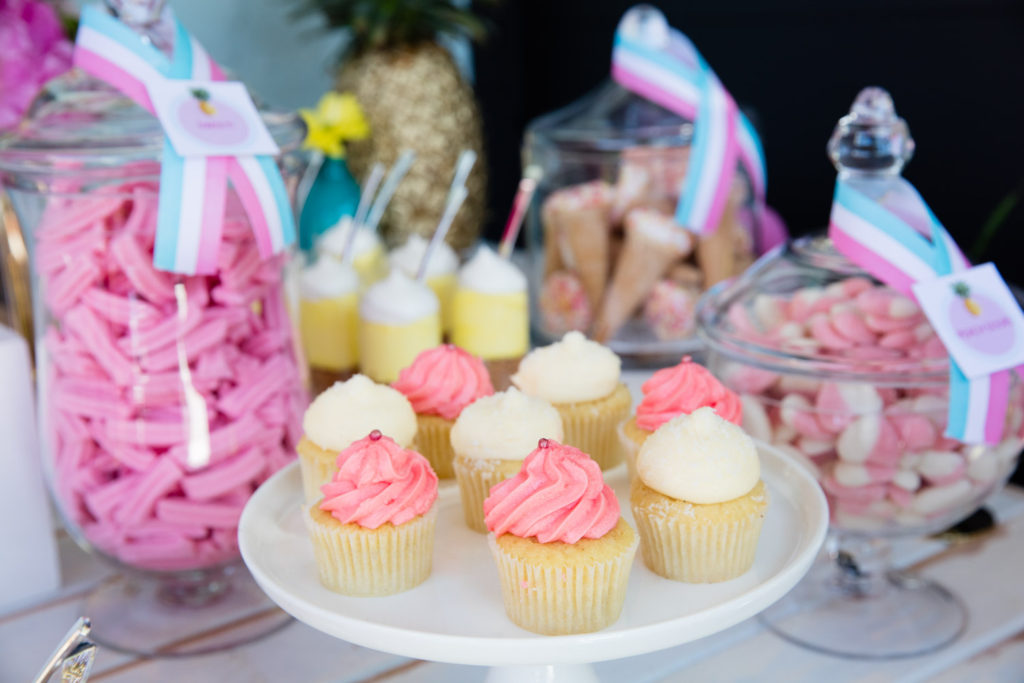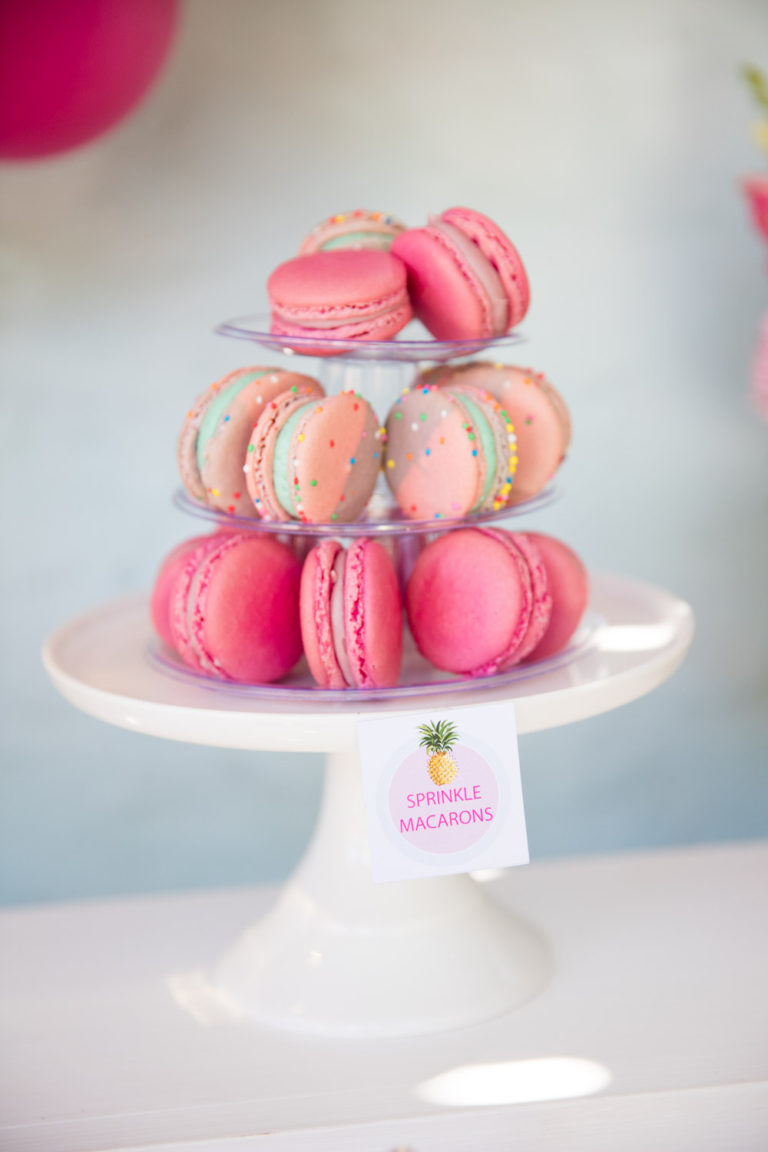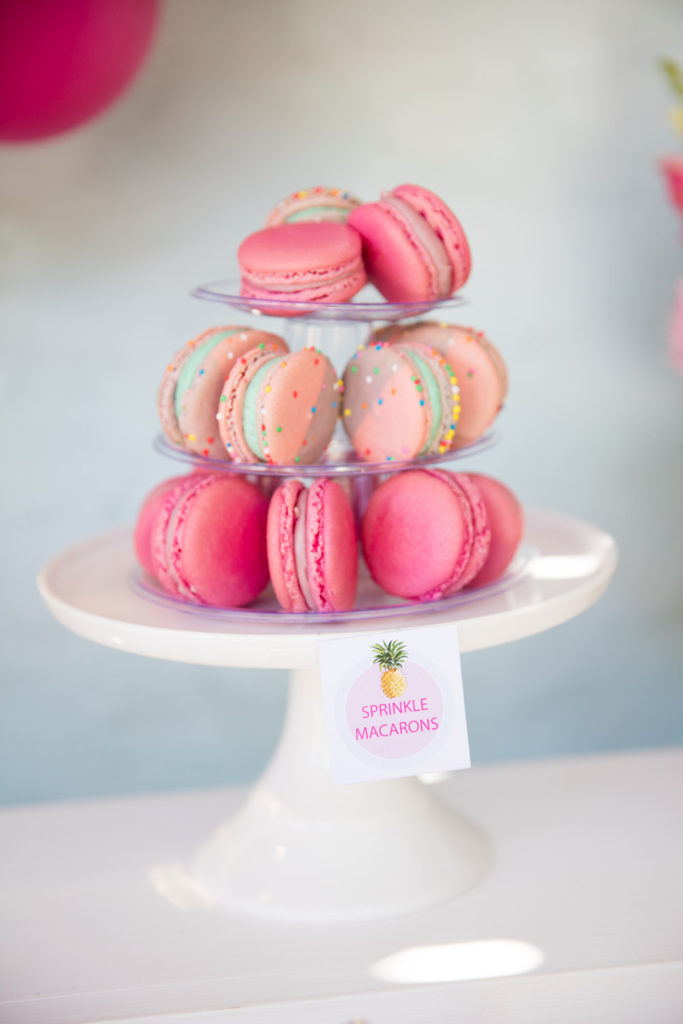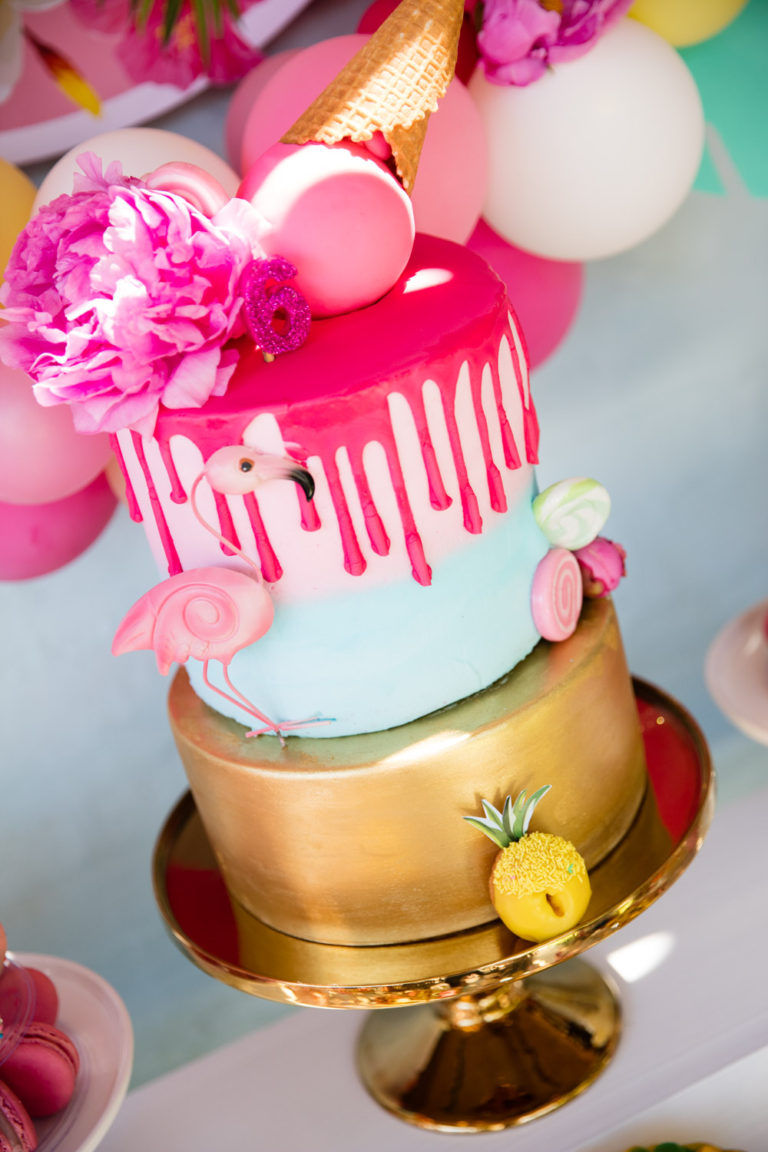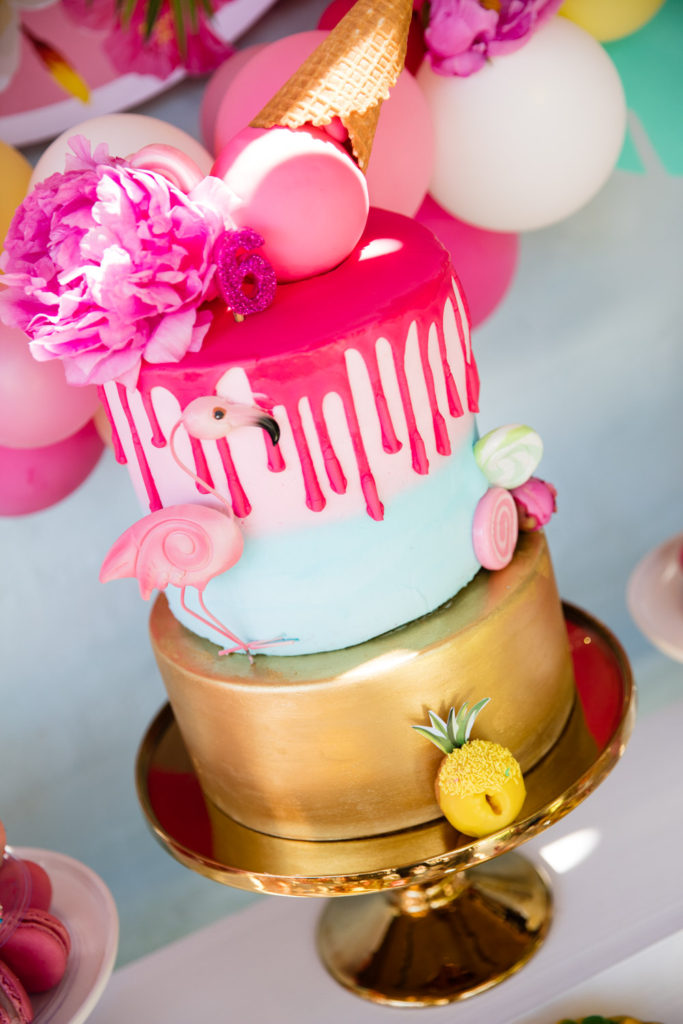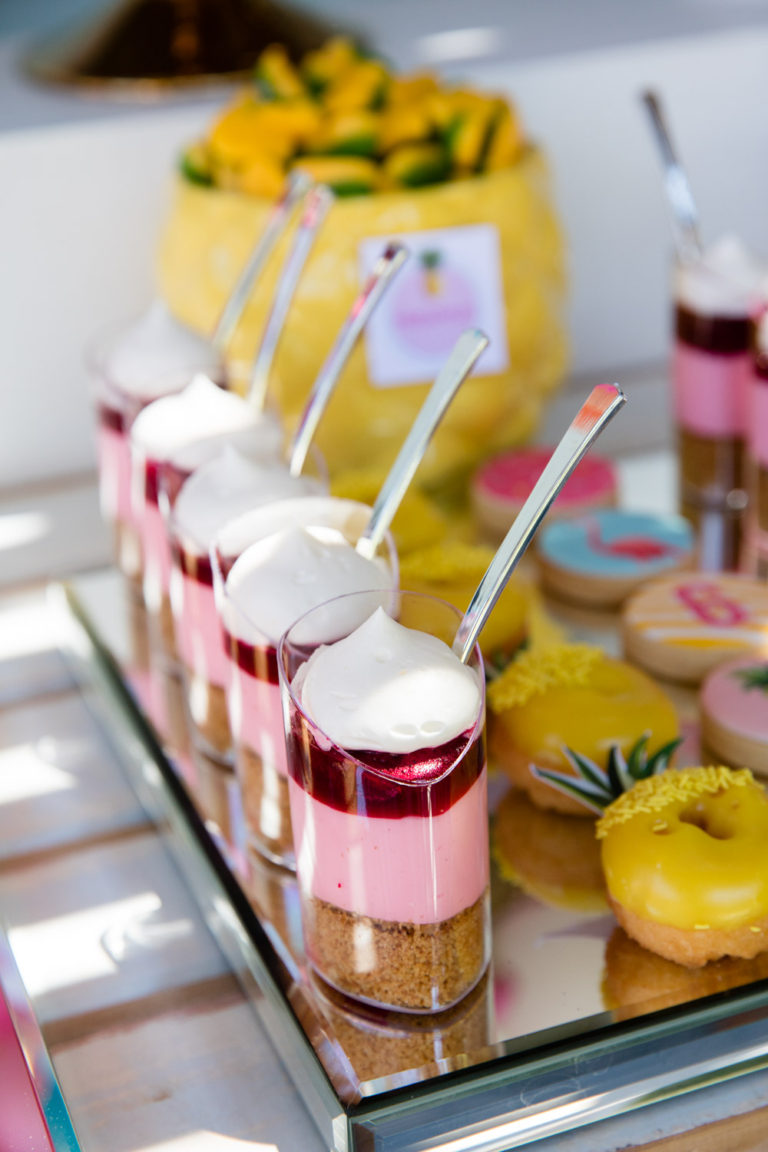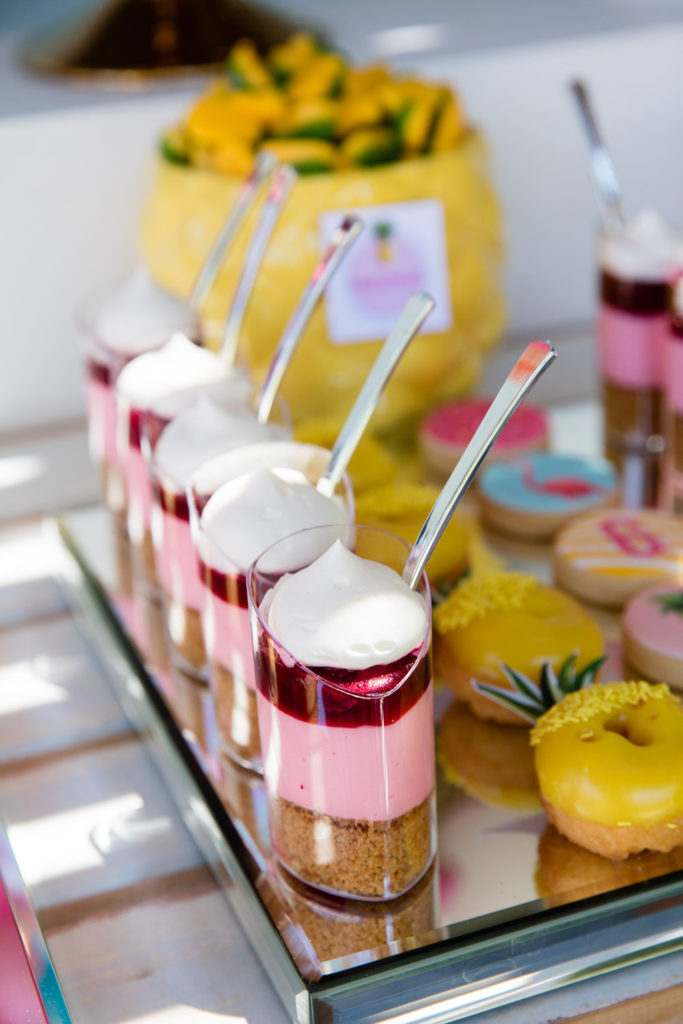 Carly's business, Sugar Style, handled the styling of the party, the labels and graphics, party favours, cake styling and even the custom mini cookie graphics. The Pink Sugar Fairy from Sugar Pop Parties, Carly's other business, delighted party goers with face painting.
Photos by Ryan Jenkins; Dessert shots, strawberry cheesecakes and lemon meringue by Alaroch; Macarons by Fifi Le Femme; Ice cream from Popolo Artisan Gelato and Monella; Flowers by Belflora.
See more of this party in the March 2017 issue of Confetti Fair Mini Mag