When the talented Alexandra Moala of Stylish Soirées Perth decided to give her husband's heirloom VW a facelift by spray painting it rose gold, she was inspired. Last year the car was a huge hit in their street Christmas lights display and now has become the centrepiece for this gorgeous Christmas party picnic.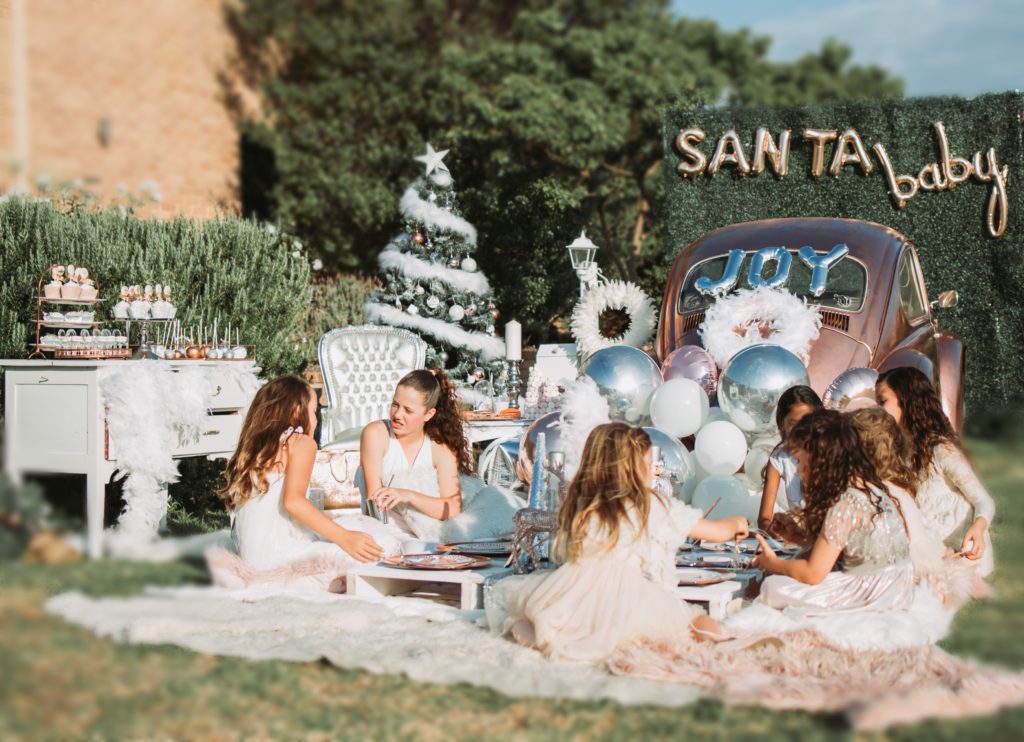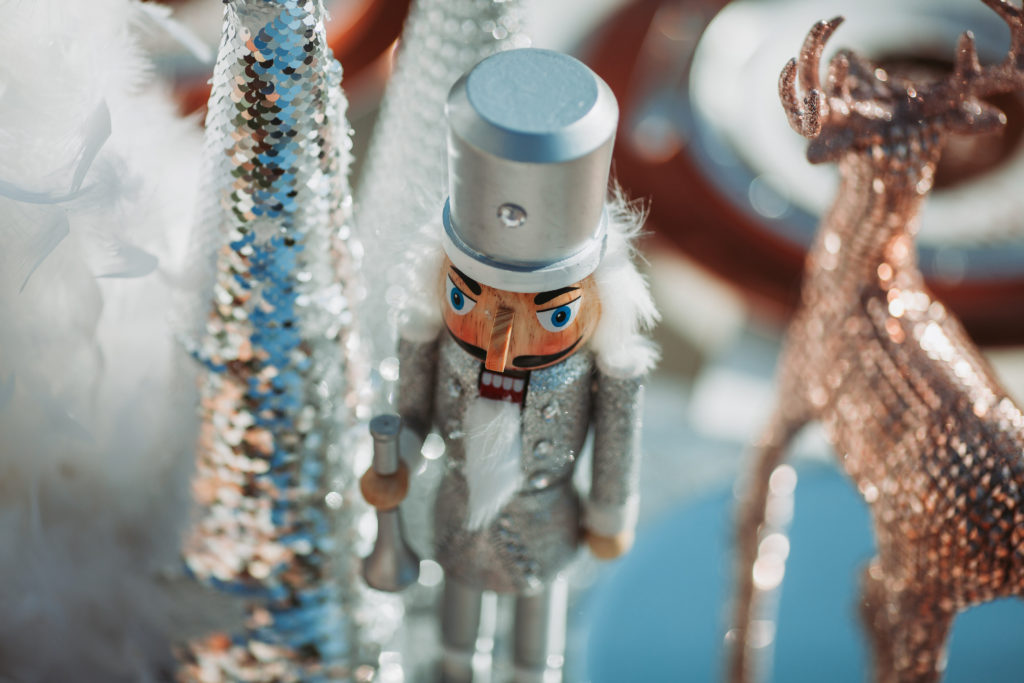 A number of party trends were brought together for the shoot. One was the popular picnic parties that are relaxed yet effortlessly chic. Organising a big Christmas party can be stressful, especially when catering to a huge cohort of children. Picnics are a great and hassle-free alternative to squishing them on to tables with adults and accommodates for different ages. No more high chairs or odd chairs at your pretty Christmas table!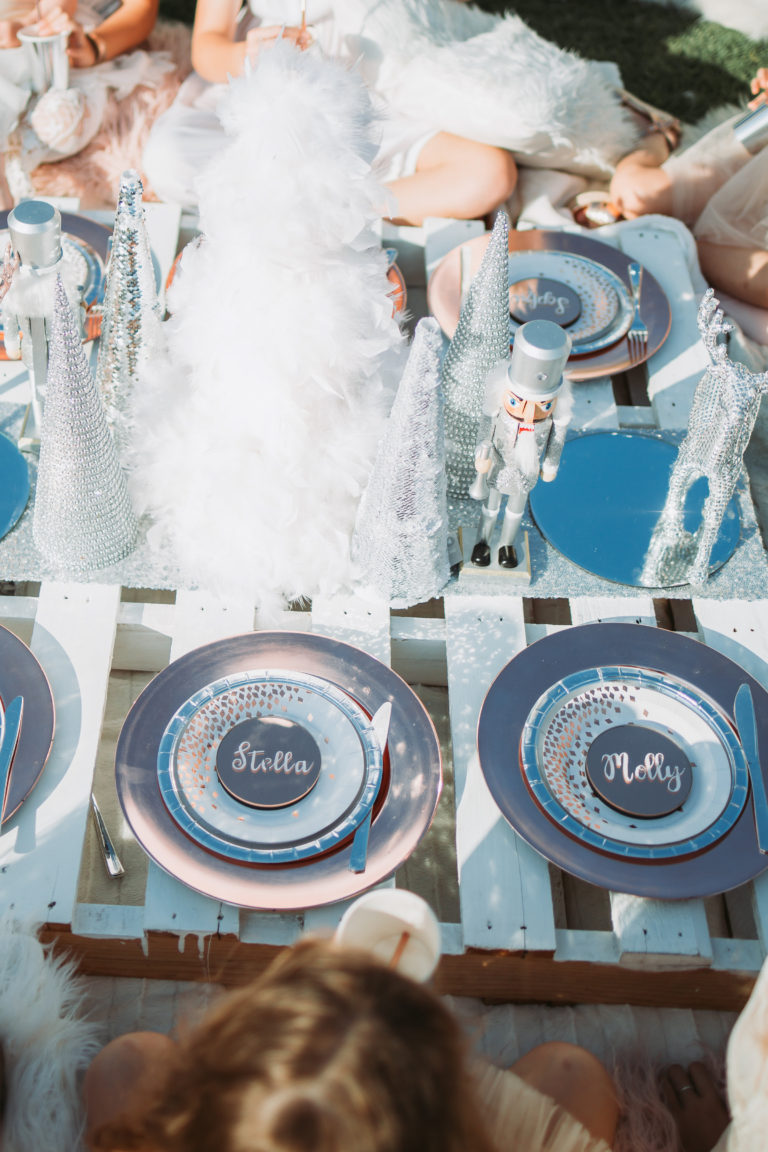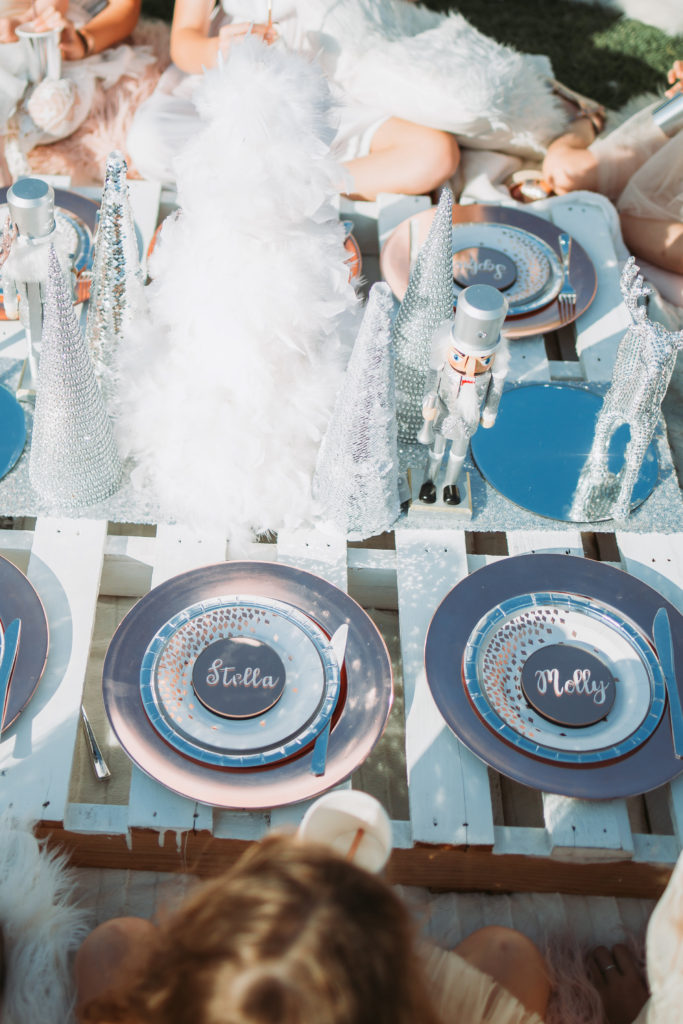 Balloons are essential for any party and Christmas is no exception! Favor Lane Party Boutique provided the goods with the fabulous jumbo balloons and metallic orbz which came billowing out from the back of the VW. The fab metallic rose gold 'Santa Baby' and silver 'JOY' balloons were the perfect accessories for the boxwood backdrop and the iconic back window car shot. Shelley's (of Favor Lane) brilliant suggestion of using her 'Santa baby' balloons, inspired the name for this pretty kid's picnic!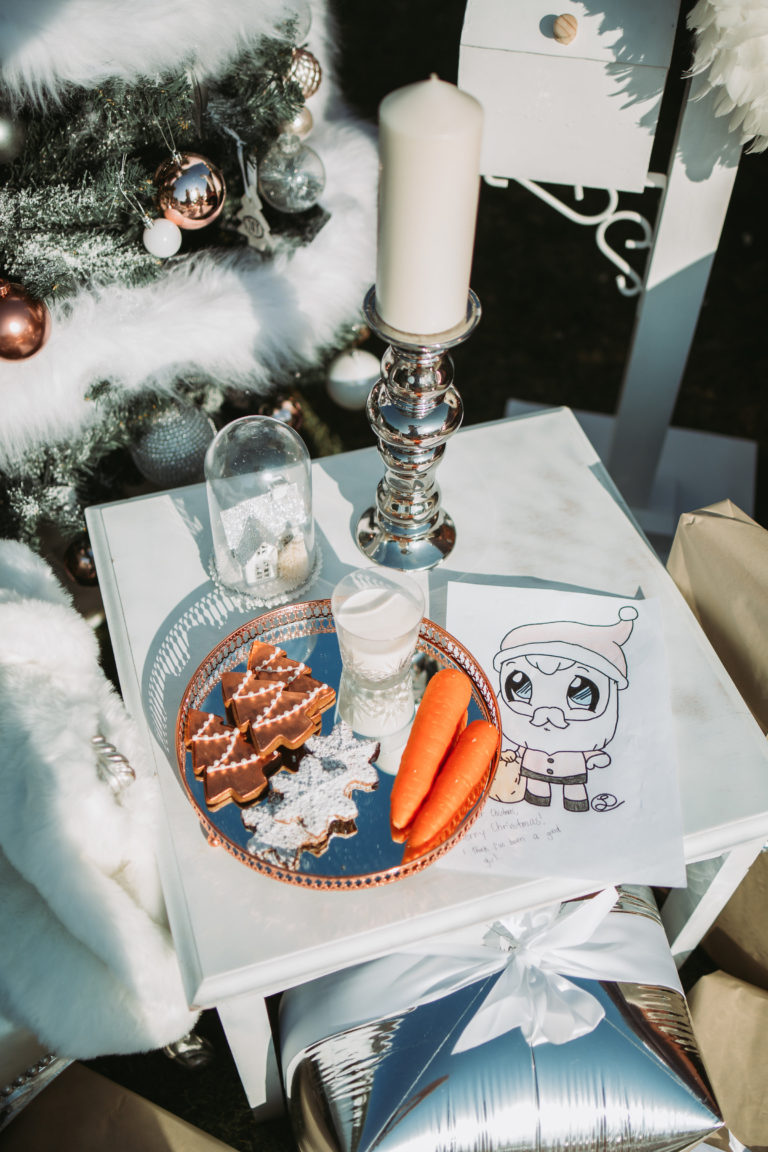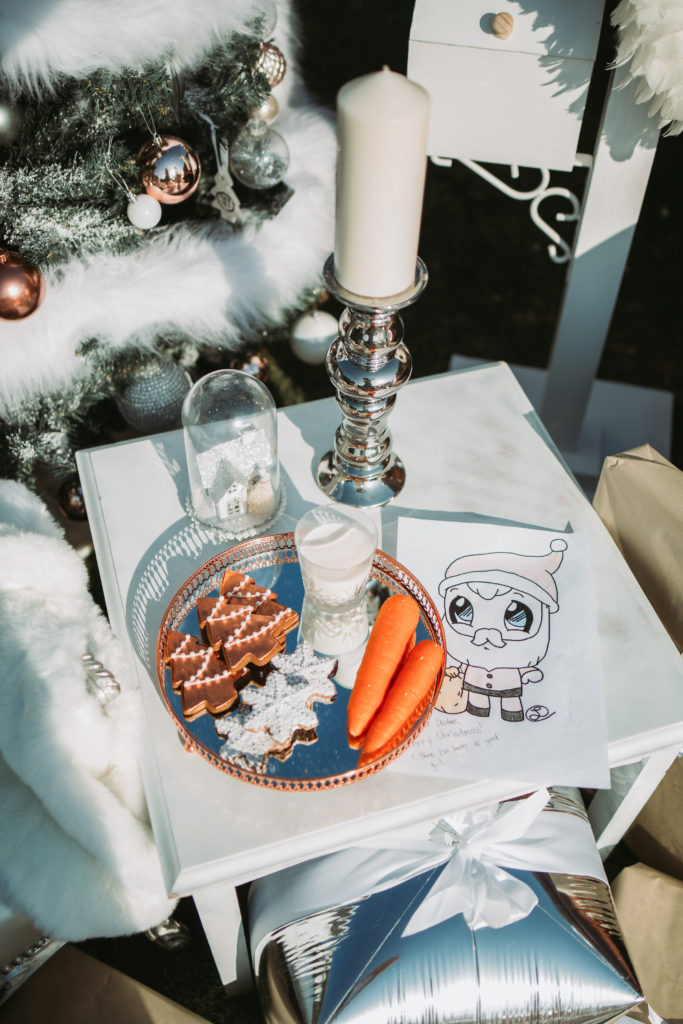 Like at any Christmas party, food was the real pleaser on the day! 2makeitsweet displayed her creativity and flair with gorgeous cake pops, toffee apples, Christmas bauble cupcakes, Father Christmas cookie pops and an amazing 'Merry Christmas' cake! Sweet Daisy May made the most delicious gingerbread snowflake and Christmas tree cookies and House of Royal Velvet made sweet macarons to sit on the adorable mini ghost chairs from Favor Lane.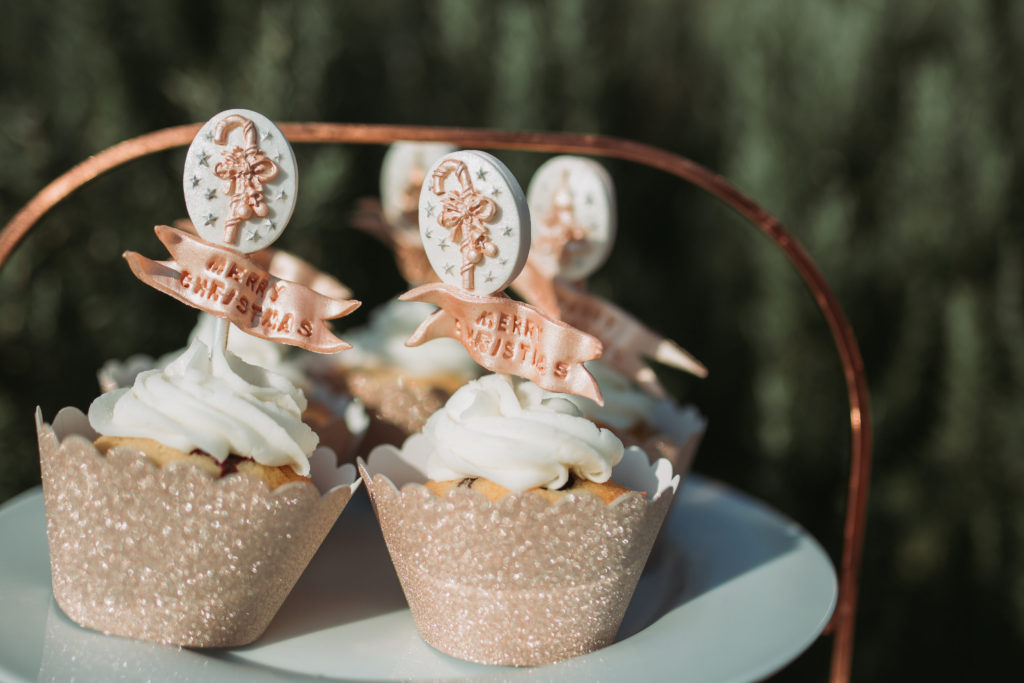 All of these elements made one happy Christmas picnic for these little angels. With our beautiful Aussie weather and country allowing for gorgeous outdoor celebrations, who needs a traditional snowy white Christmas?
Read the full story in last year's Christmas Mini Mag.
See our full magazine range here.
Supplier Credits
Concept, Styling and props Stylish Soirées Perth
Photography: Chantelle Venter Photography
Partyware, balloons and styling assistance: Favor Lane Party Boutique
Cake pops, Cookie pops, toffee apples, cake, cupcakes: 2makeitsweet; Gingerbread and Christmas tree cookies: Sweet Daisy May
Chair, Children's styling and dresses: Styled by Mumma
Handmade lamp post: Ellmer
Macarons House of Royal Velvet