Turning double digits has never been more luxe! This boho setting for Taylor's 10th birthday was beautifully styled and featured a flower crown making workshop! Read on to hear more about this sweet boho tween birthday party from Sweet -T Parties!
This party was originally featured in the Winter 2019 Mini Mag. Read it here.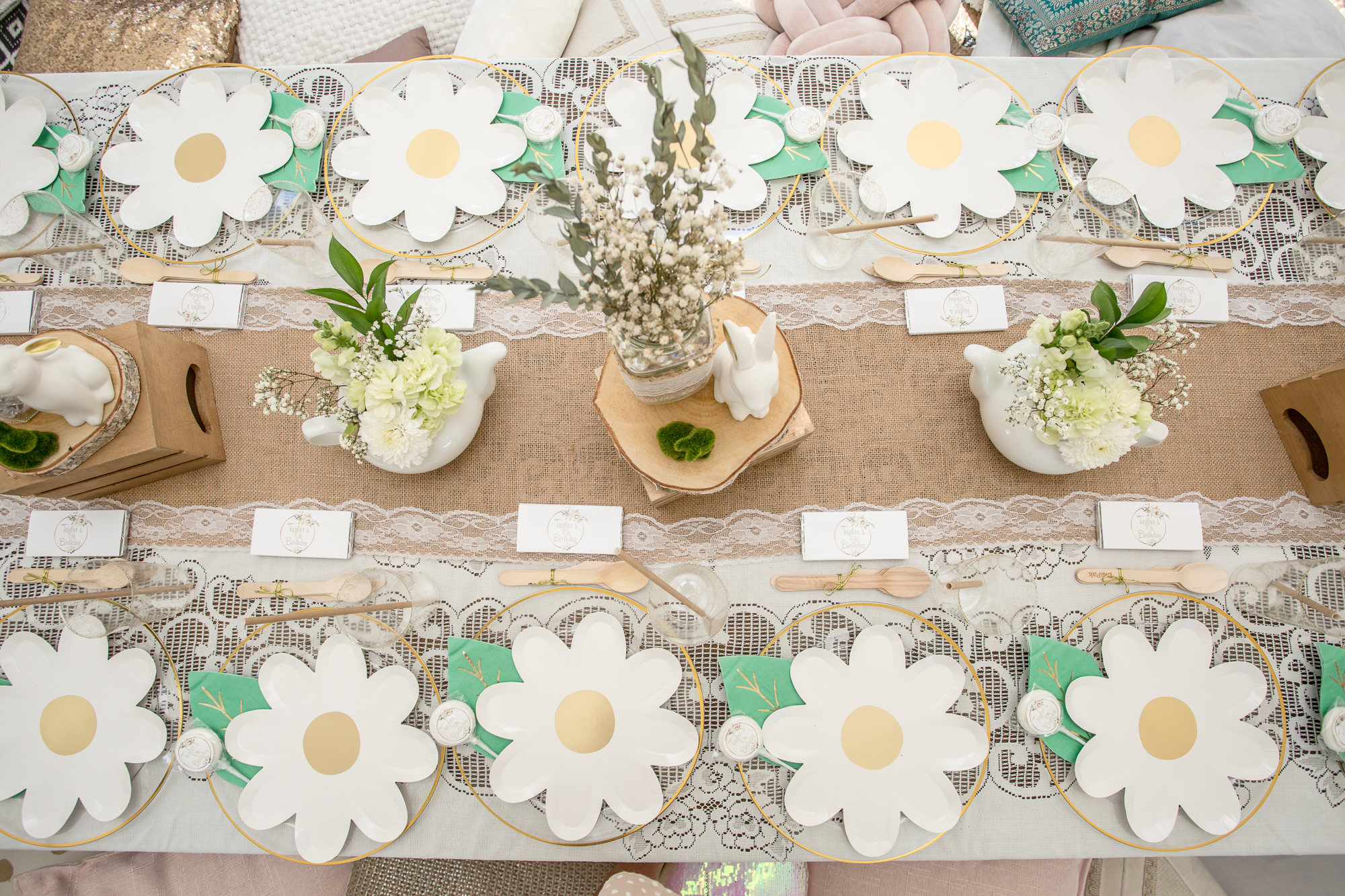 A sweet boho tween birthday party
Taylor celebrated turning 10 in boho style, gathering her girl squad for a luxe high tea picnic in the meadow. They crafted beautiful flower crowns from fresh blooms and giggled over cupcakes and pink lemonade.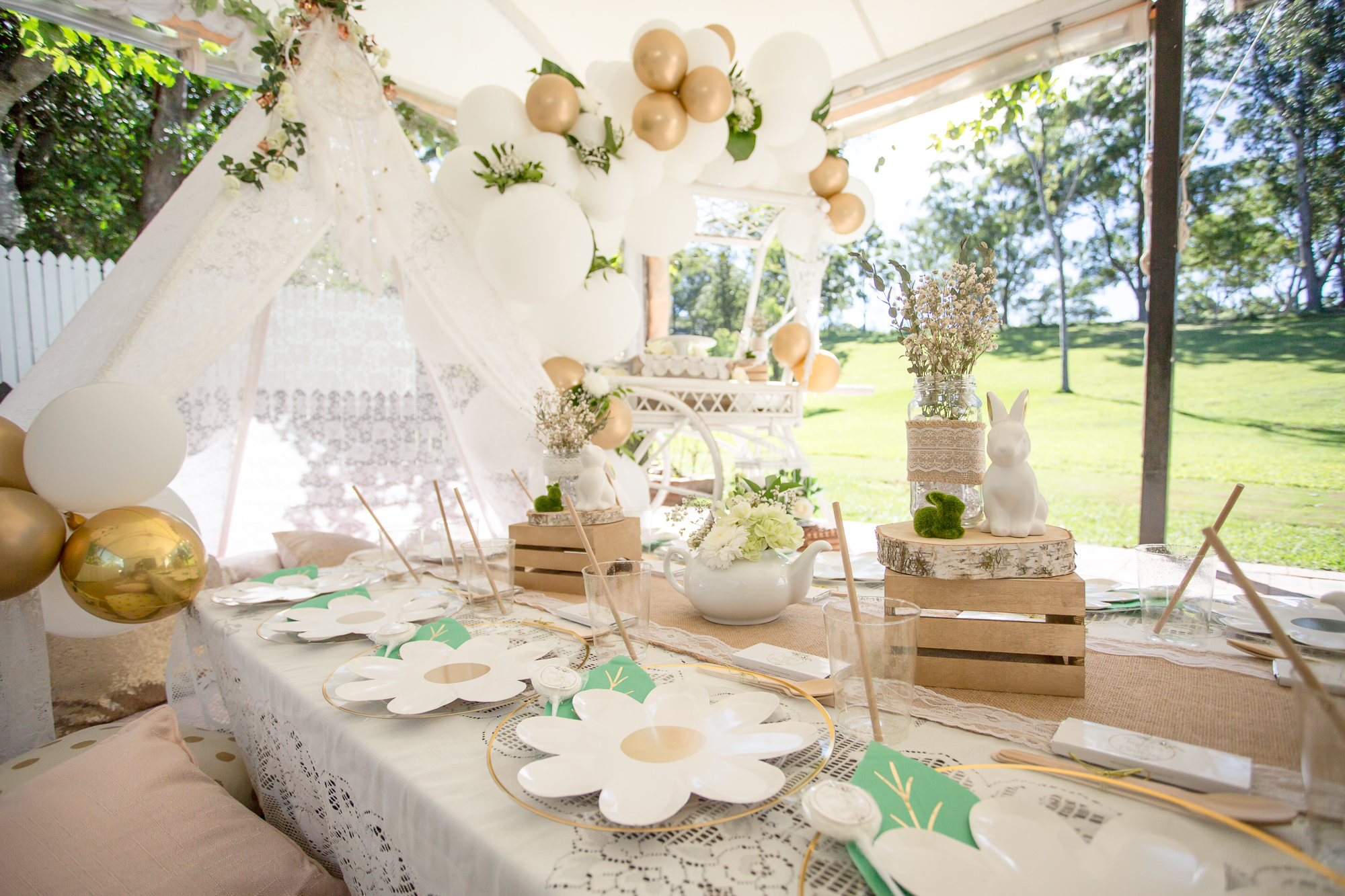 The party was hosted at the picturesque Teavine House on the Gold Coast hinterland. It comprised of an interactive flower crown workshop led by a professional florist, Leena from Winter in Bloom, culminating in a delicious feast of sweet treats and savoury canapes served on charming tiered platters.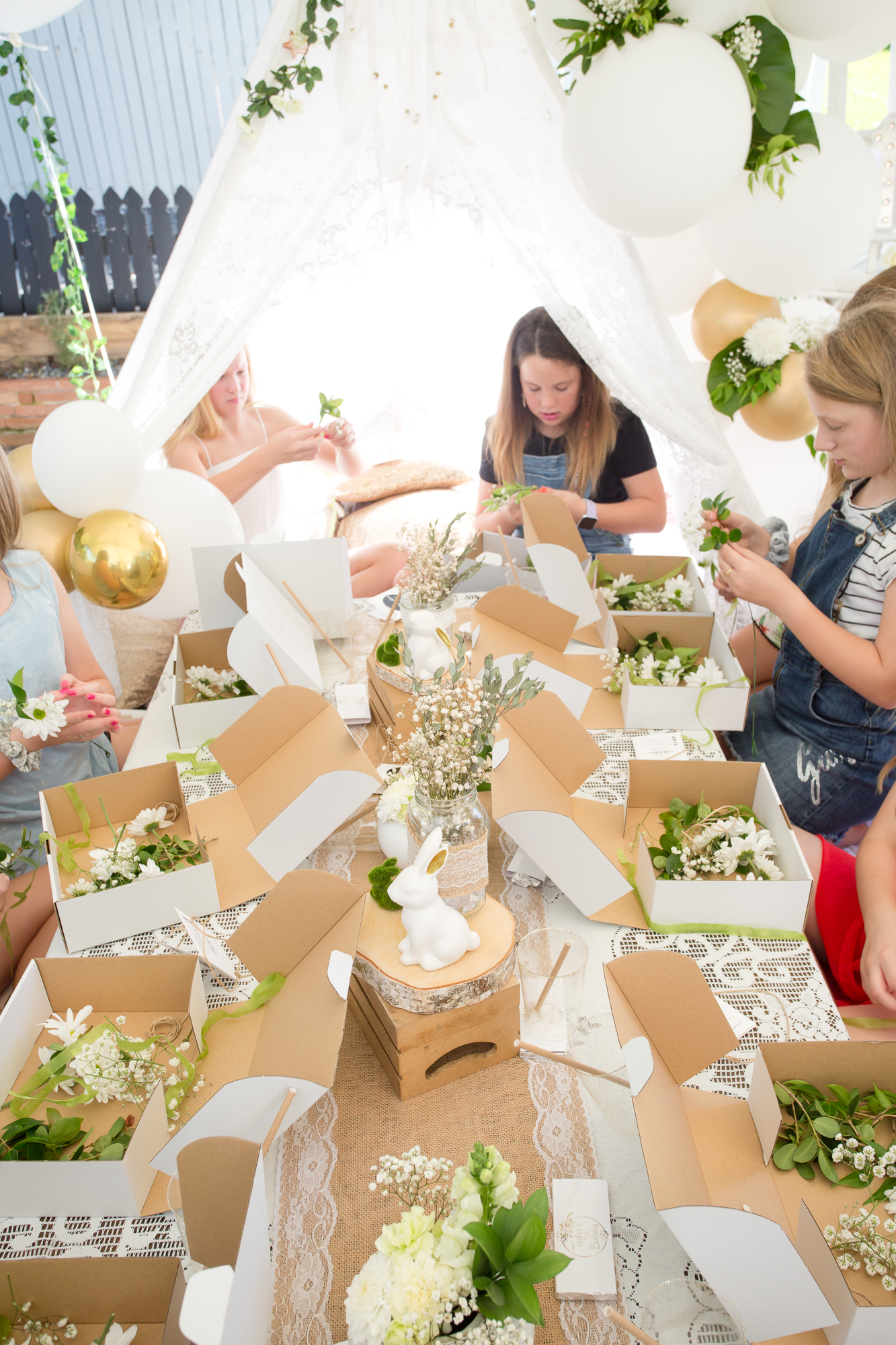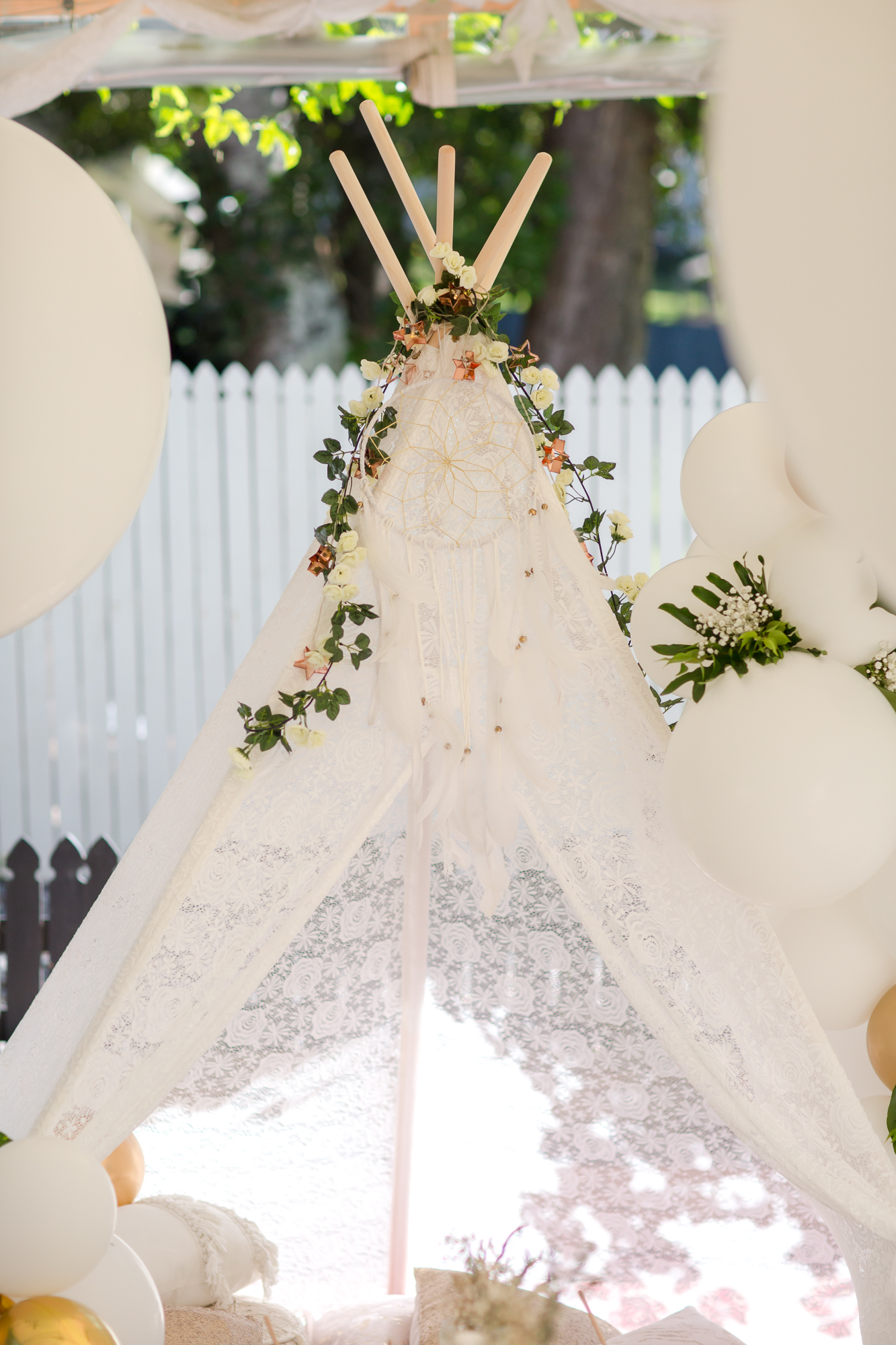 The vintage-inspired setting featured white lace and boho accents, plus a touch of sparkle combining to create a fresh, fun and elegant look. The young guests loved sharing secrets inside the beautiful white lace tepee, while stunning balloon garlands from Love and Wishes Styled Events were adorned with fresh florals matching those in the girls' crowns.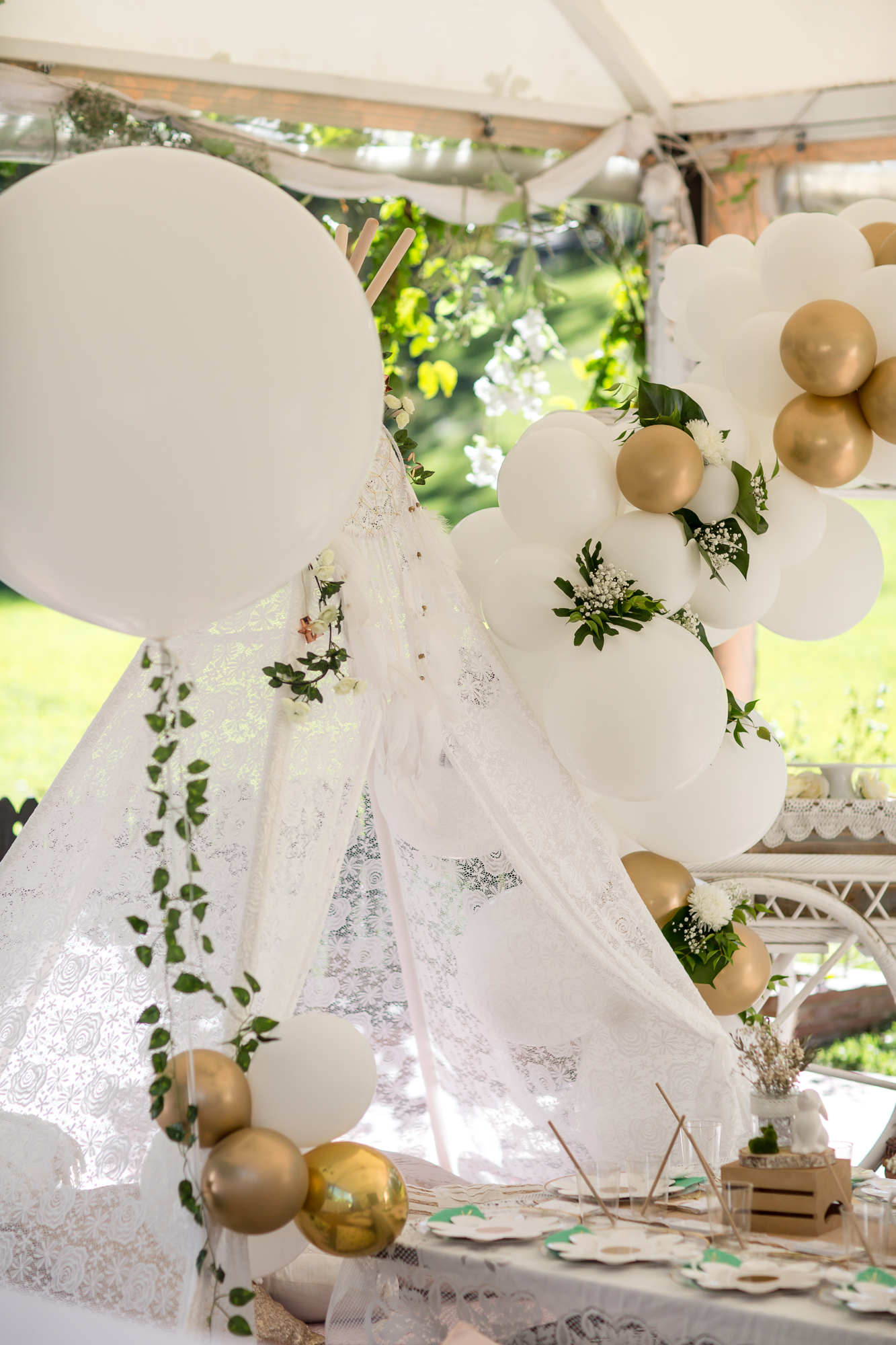 We wanted a fresh and fun take on the floral boho theme to compliment the flower crown activity. The chosen colour scheme of neutrals with white and gold, and just a hint of blush, was perfect for Taylor's 10th birthday celebration – elegant, but still sweet and girly.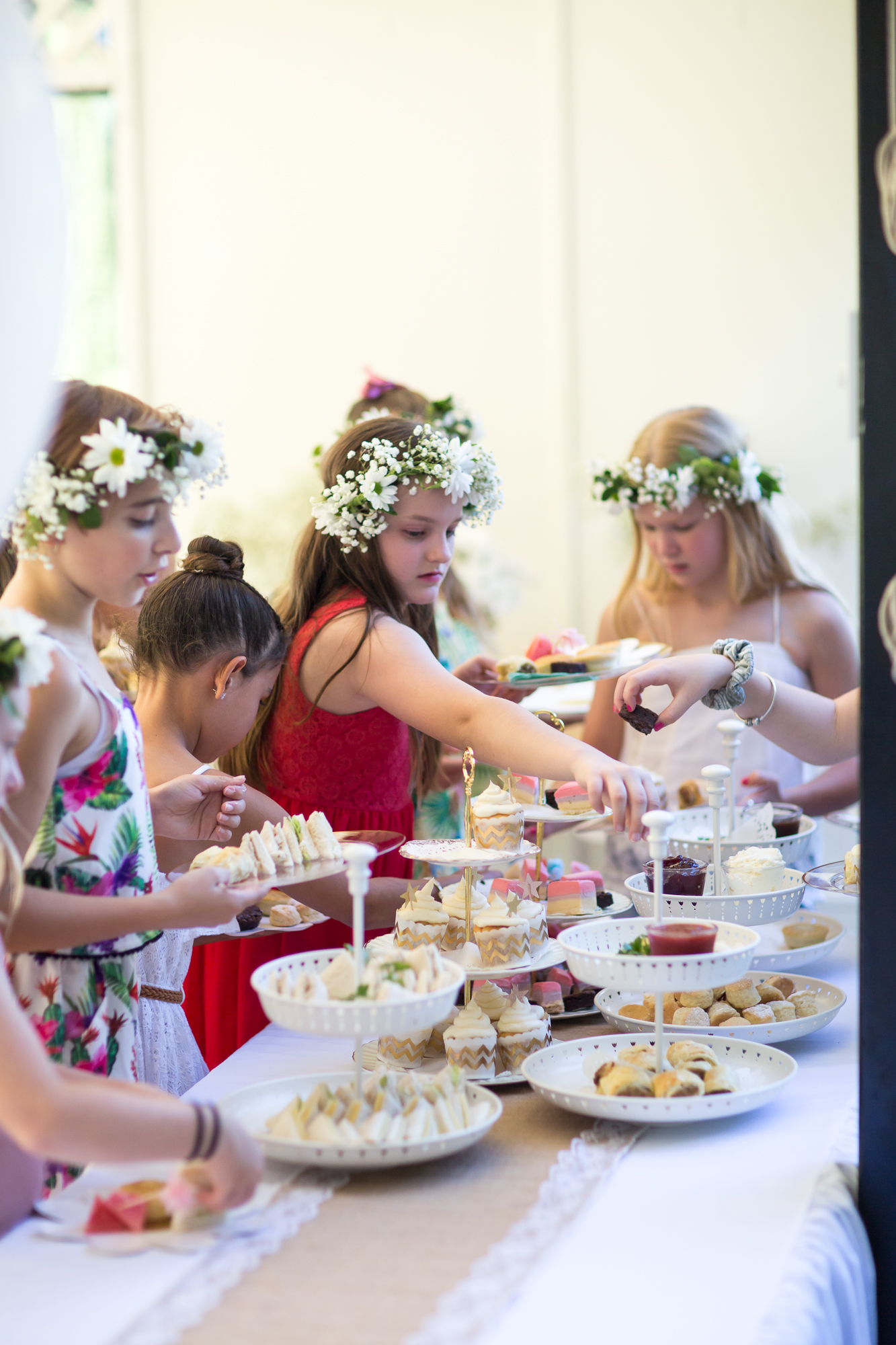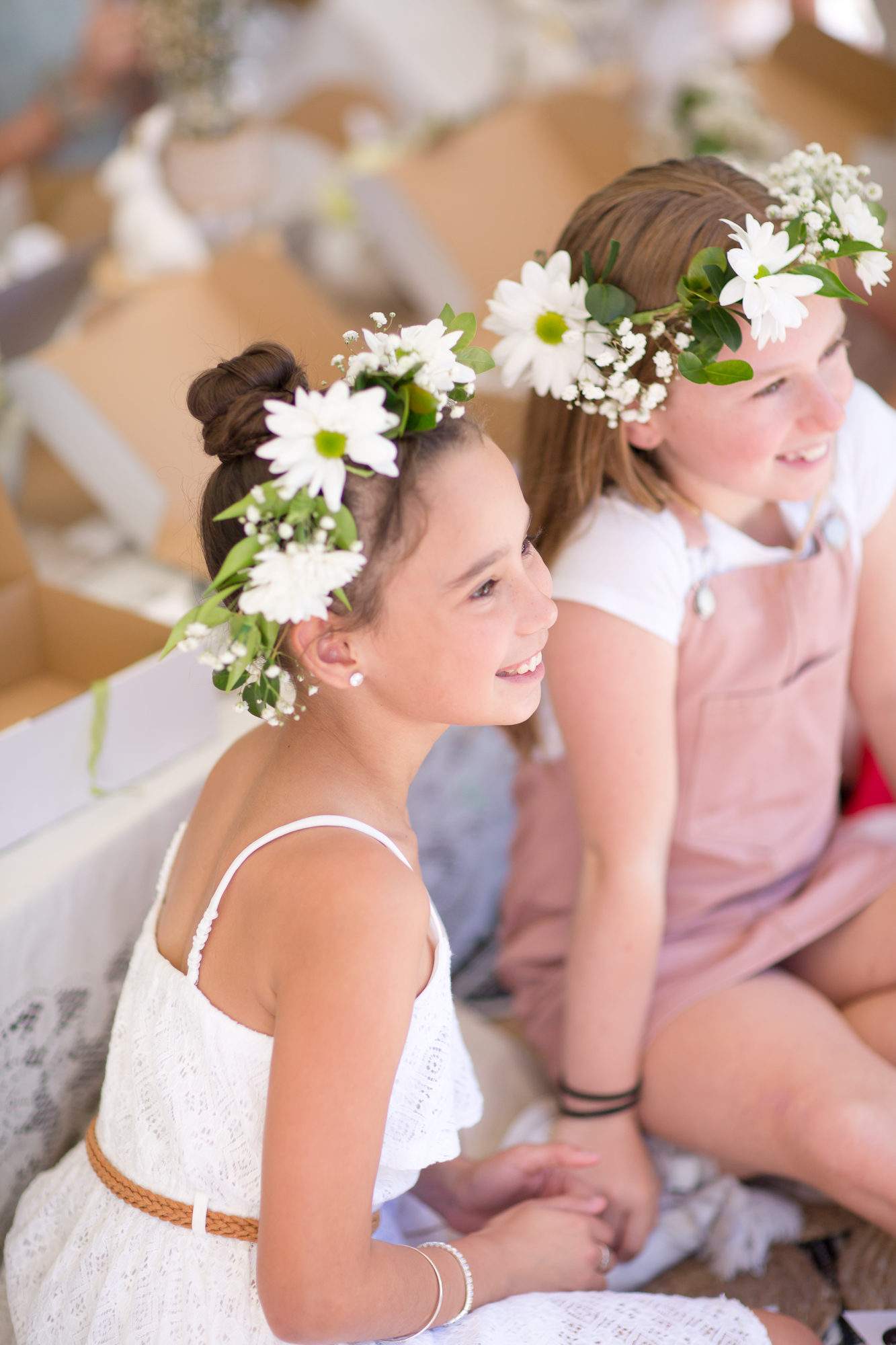 Vendor Credits
Planning & styling: @sweet_tparties | Photography @elishalindsayphotography | Photography @elishalindsayphotography | Venue & Catering: @teavine_house | Flower Crown Workshop & Florals: @winterinbloom | Balloons: @lovenwishesstyledevents | Personalised favors: Kenzie + Clover @partywebsite | Flower tableware @merimeriparty⠀