Over the last few years, Halloween has gotten a lot more popular and diverse in Australia. If you're eager to host a party for the kiddies that has all the classic hallmarks of a classic Halloween party, check out the details of this Bats and Cats soiree styled by Sophie of Sweet Sienna Event Styling! This party has some very creative ideas as well, so read on for all the details.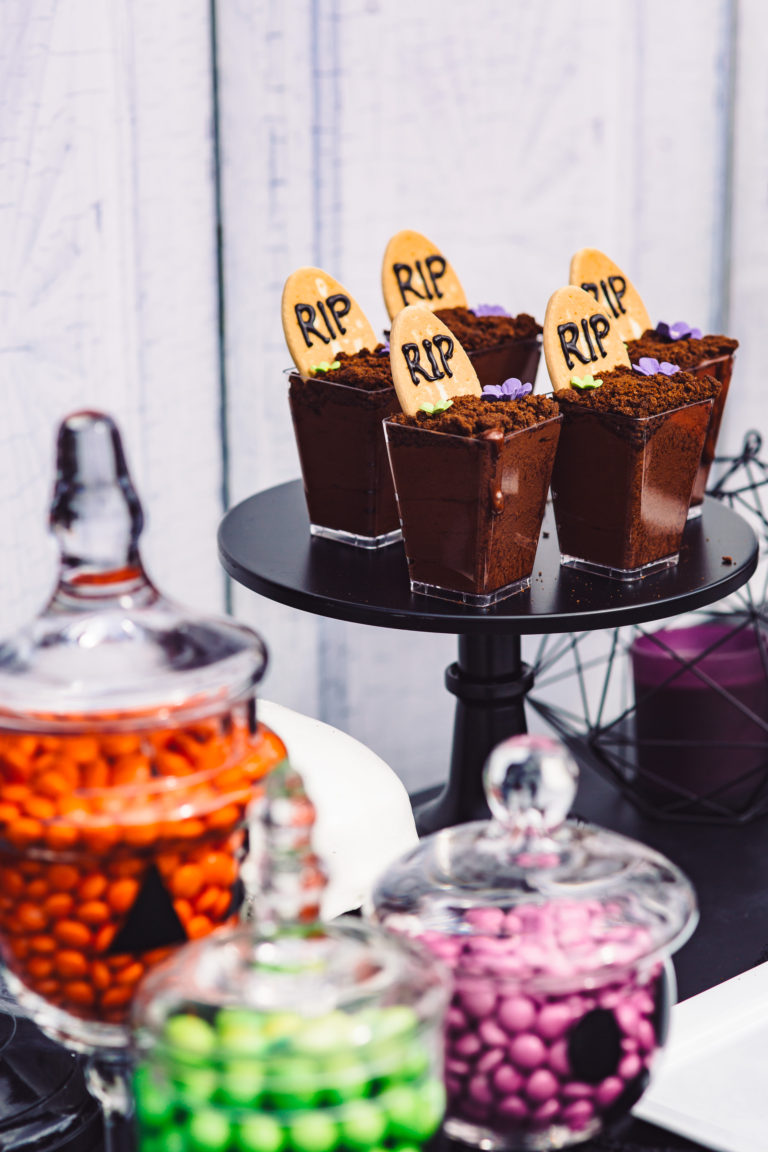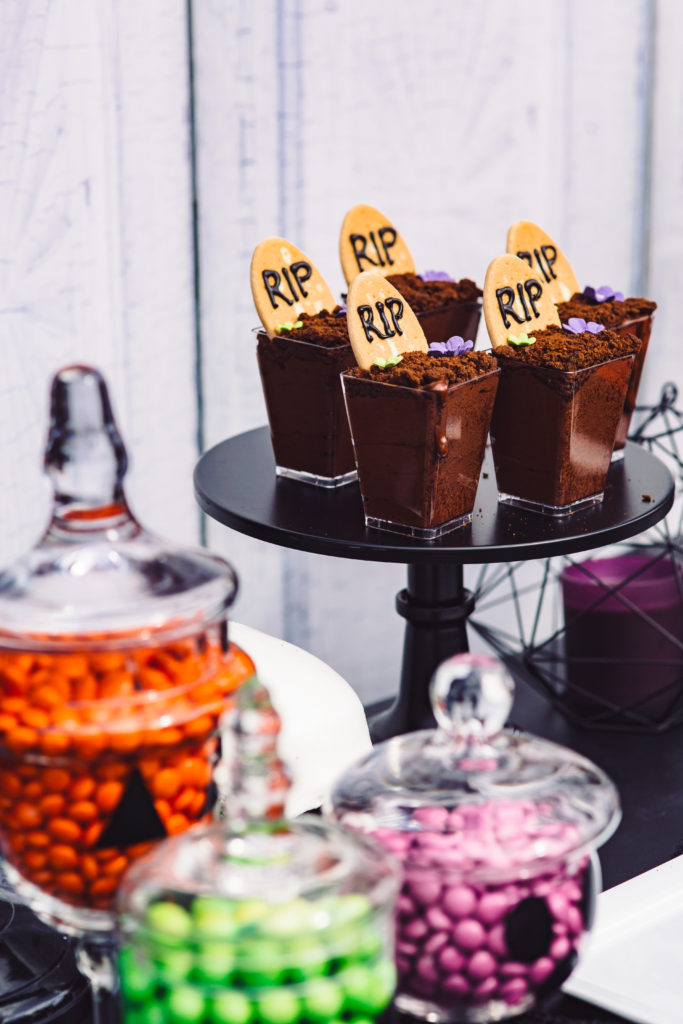 The RIP graveyard dessert cups were made by Sophie. You can find the recipe here.
Bats and cats – the ultimate classic Halloween party
Bats and black cats may have a reputation for being nocturnal and predatory, but on this sunny day, they came out to play in cute style! The focal point of this party was a creepy, decrepit old door, laid casually against an old timber wall. Folded paper bats, placed on the door created a very realistic 3D effect of a colony of bats waiting to swoop. The door was beautifully juxtaposed against shiny black cake stands, candelabras, and vintage black french style furniture. An old lace tablecloth finished off the look.
Nearby, an old skeleton sat waiting on a similarly styled chair, watching over our little guests dig into their treats. Beautiful bright and neon purple and green, with a hint of orange, provided the perfect contrast for the black.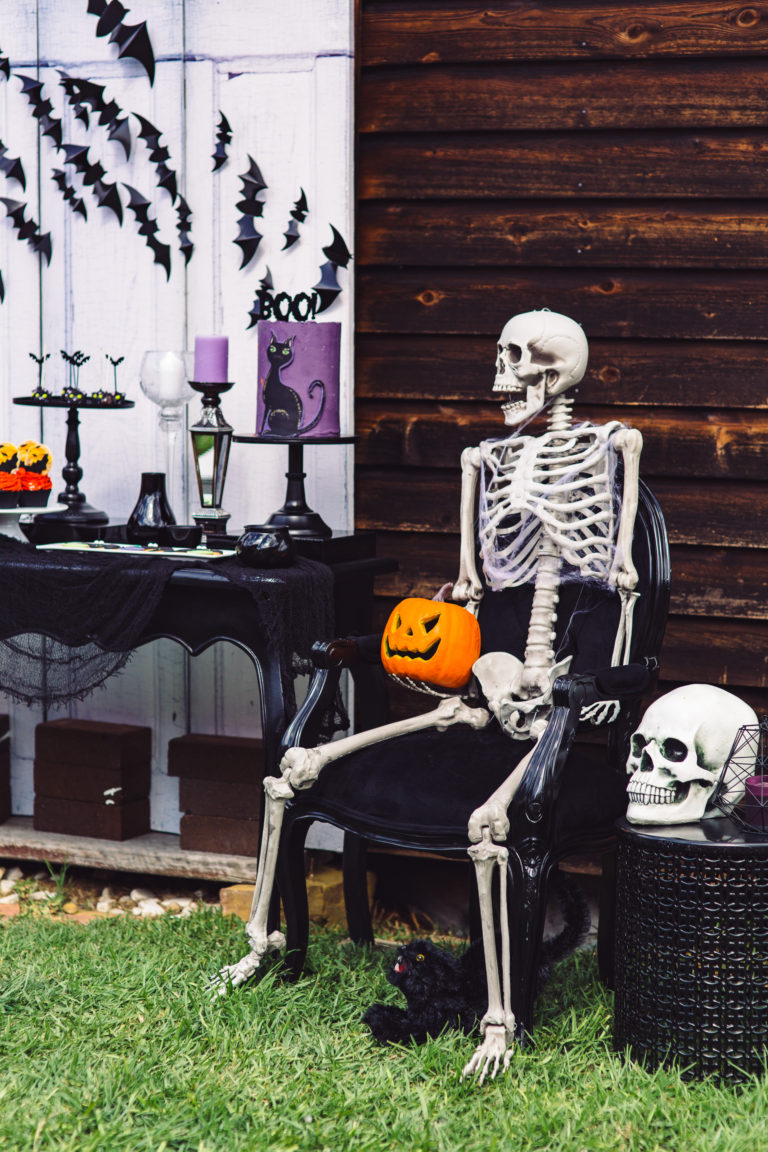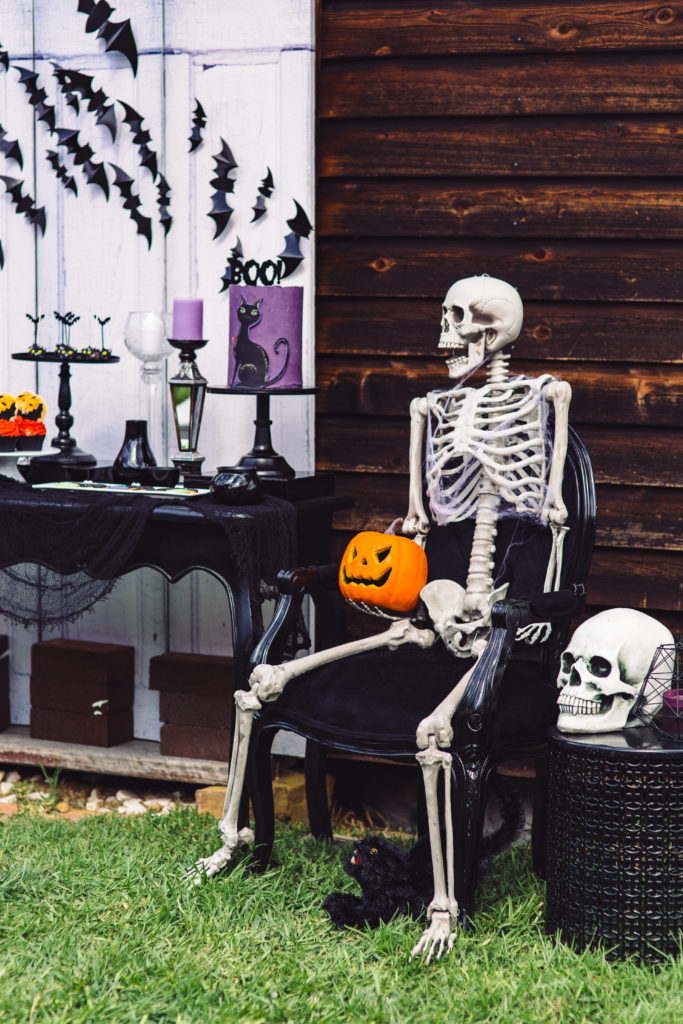 A purple cake with a beautiful cat silhouette and orange cupcakes depicting a spooky sunset were standout in terms of colour.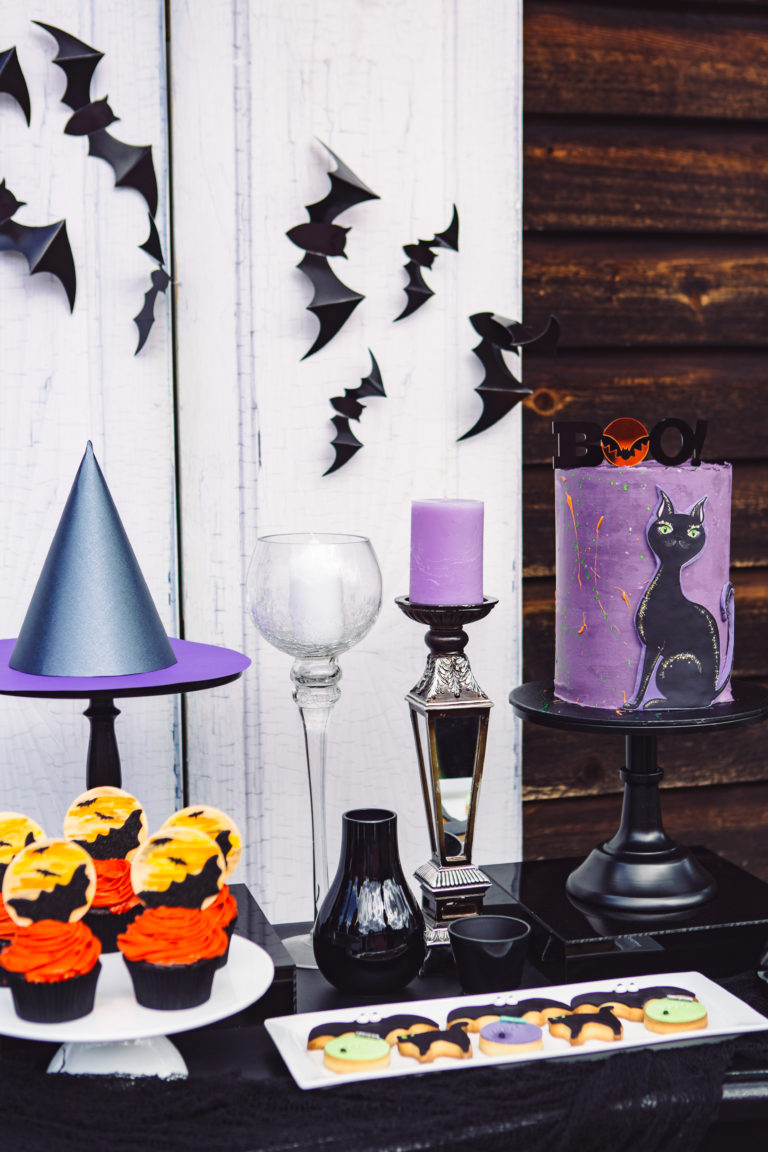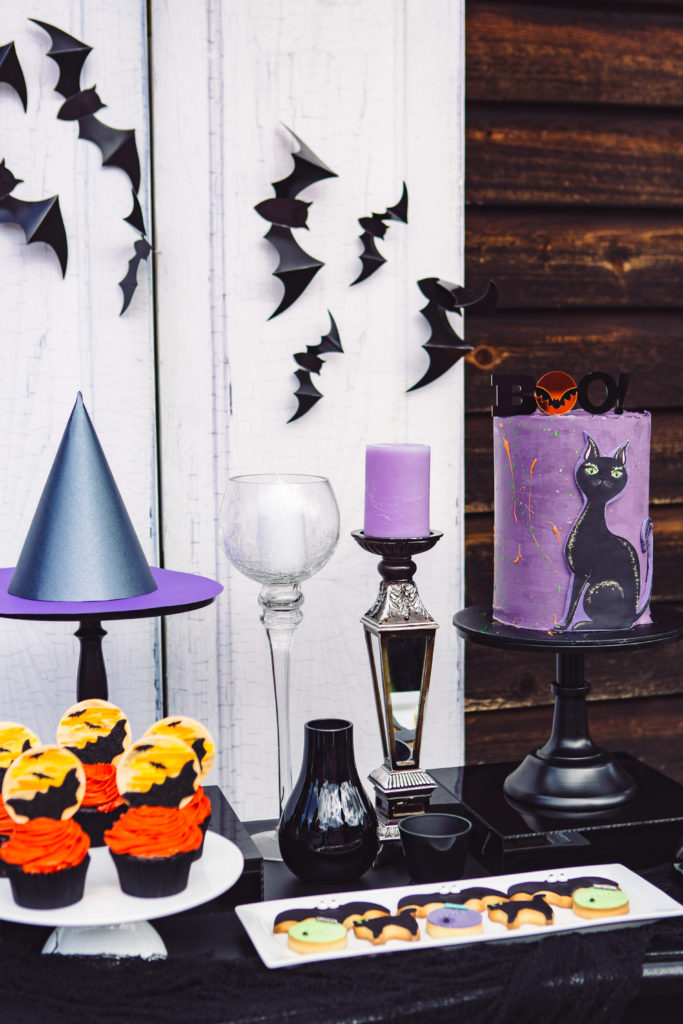 Dessert cups, cake pops and cookies rounded out the dessert selection. Glitter encrusted pumpkins, orange tableware and two large neon green honeycombs also added to the colour pops. Our gorgeous guests sat down to the prettiest themed favour bags by Party Bag Lady in both purple and orange.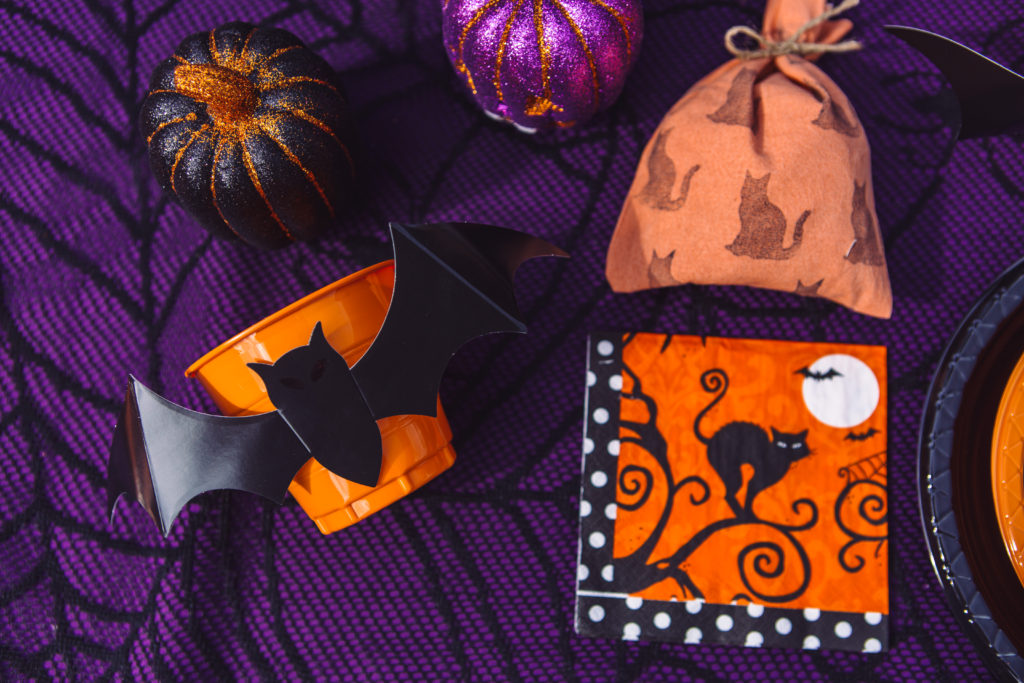 In addition, each guest had either a bat mask or cat ears and tail to wear and help them get into the Halloween mood.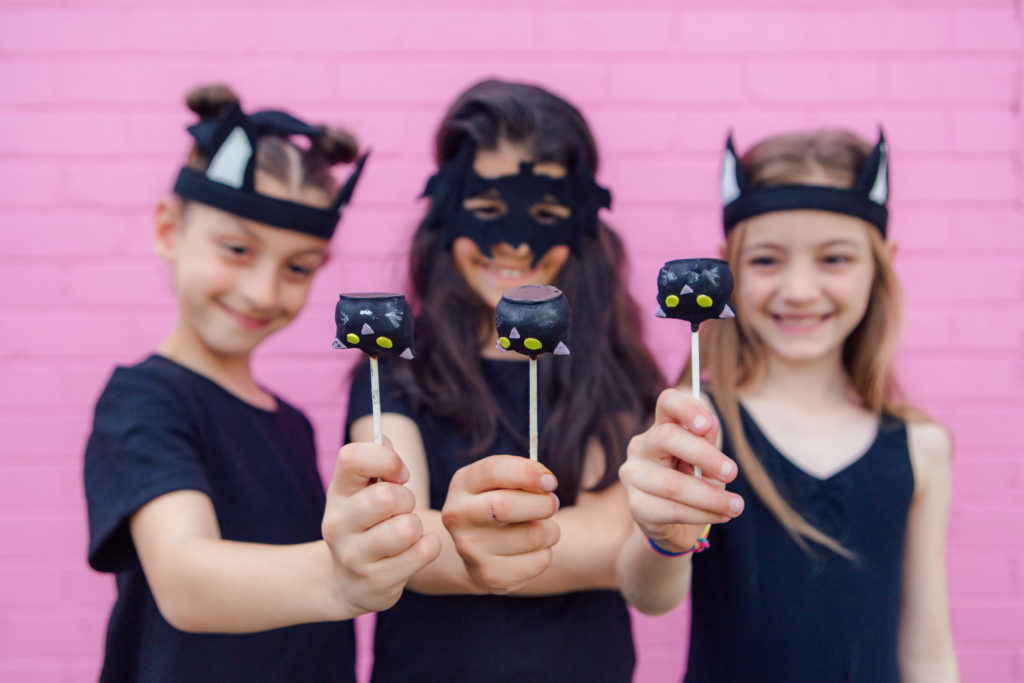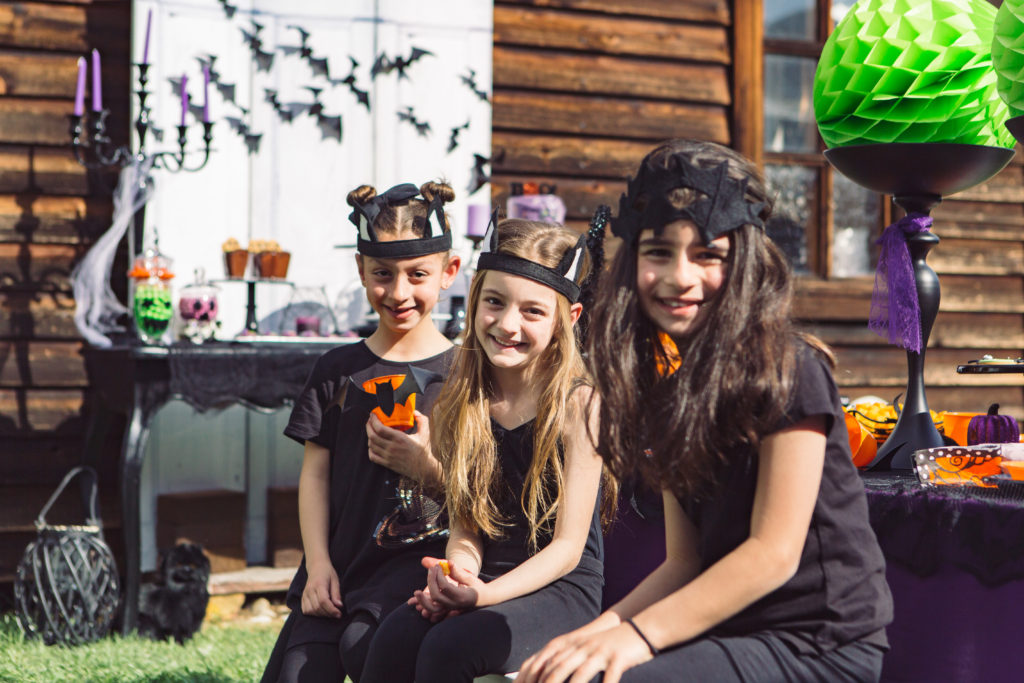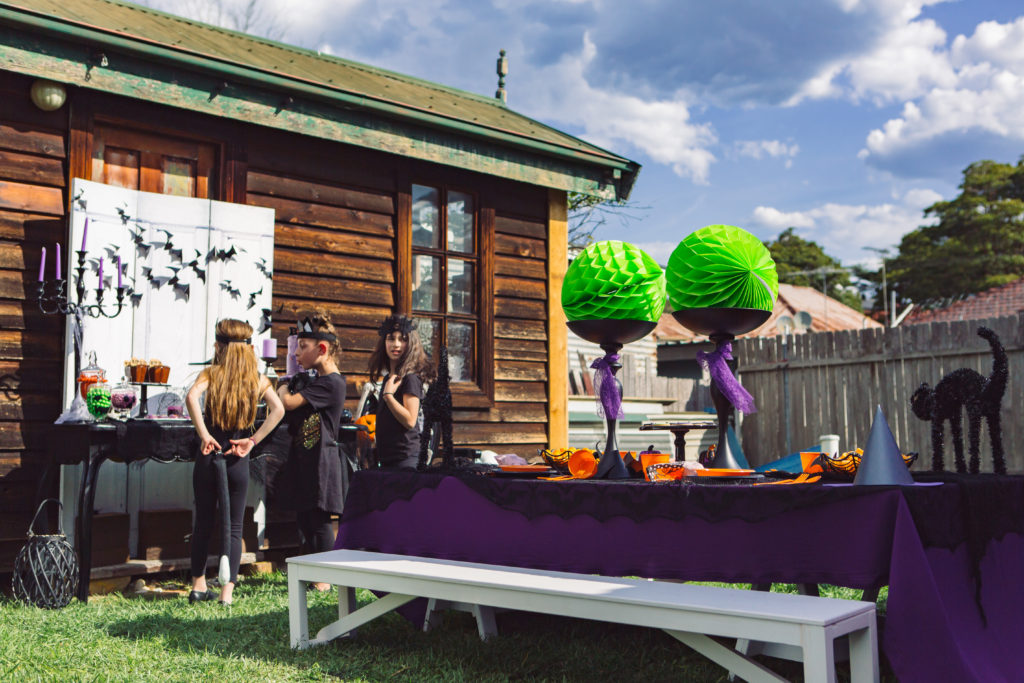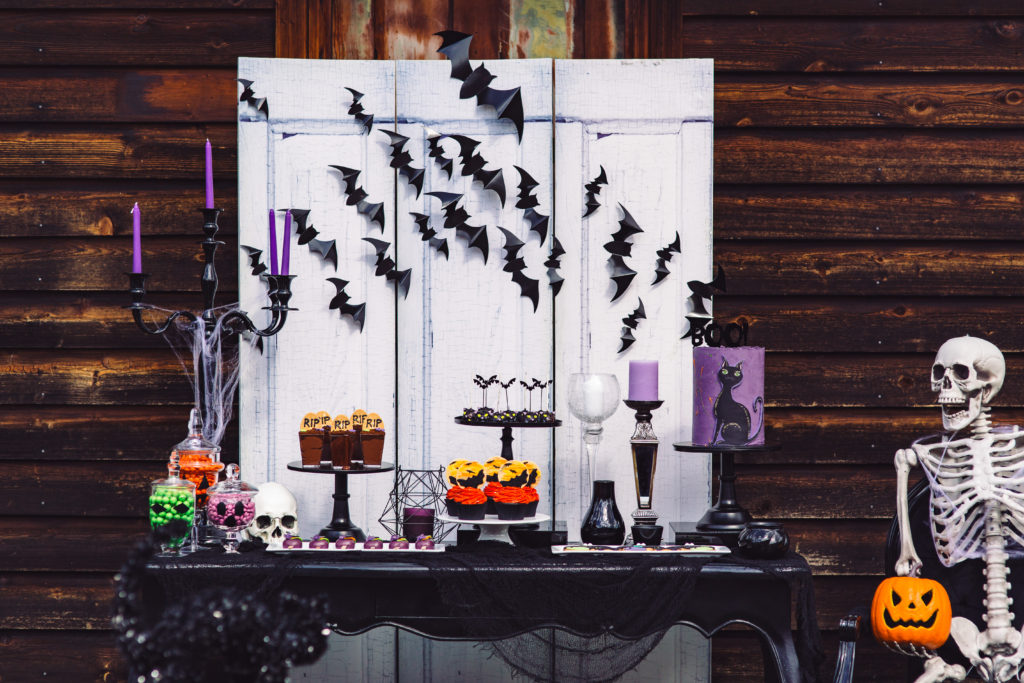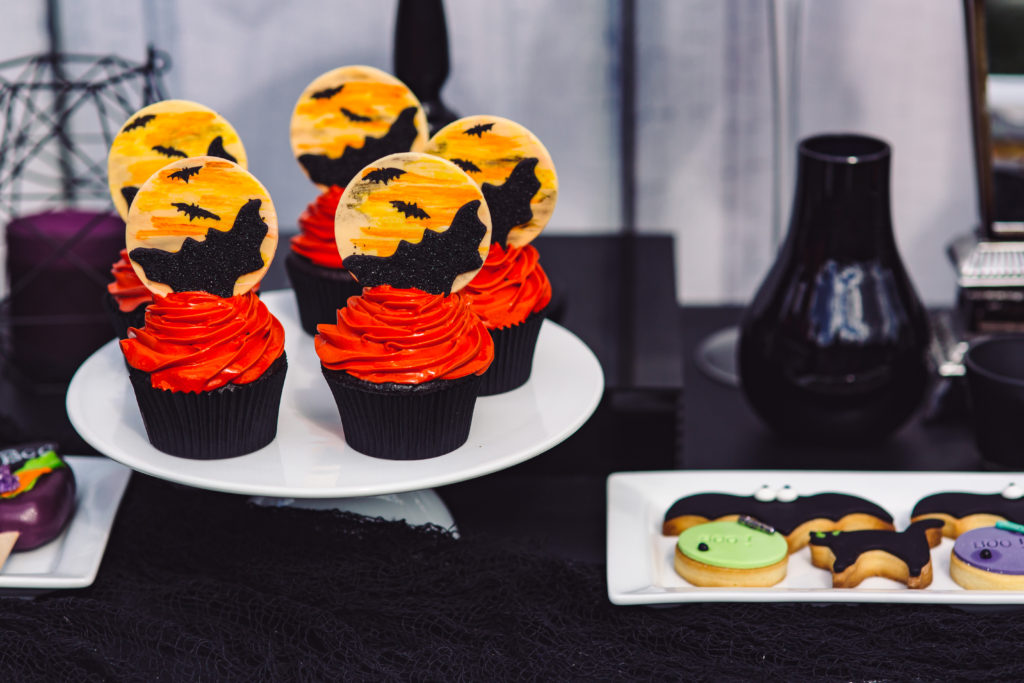 Vendor Credits
Photography @lucyleonardiphotography
Stylist @sweetsiennaeventstyling
Cake, cookies and cake popsicles @crumbs_with_love
Cupcakes and cake pops @sweetiepopcakes
Props @prop_my_party
Bat masks, cat ears and tails @schooza
Favour bags @partybaglady
Cake topper and cake pop sticks @studiot55