We recently had the pleasure of hosting an afternoon meet and greet for some of our Sydney friends! As we've never had the chance to play with a tropical party theme, we were excited about putting something fun and bright together. Thankfully, the weather was fitting too, with the barometer pushing 30, despite it being early March.
As always when we host parties, we aimed to get some good party trends into our styled set-up, with a little bit of DIY too!
Stationery
The invitations set the theme, with a mix of light pink, hot pink and palms. We used this in all of our stationery which was mainly favour thank you cards and some signage with vendors' names. We also used it for our name badges, which we DIY'd ourselves!
Dessert wall
Our main attraction was a huge artificial turf dessert wall. The wall had a combination of hooks for donuts, small shelves for cupcakes and dessert cups, and a larger shelf for the cake – definitely the star of the show!
The wall was adorned with the prettiest pink balloon garland from Belle's Decorations By Design and greenery from Petal and Fern.
We used a cutting machine to create signage out of cardstock – our new obsession!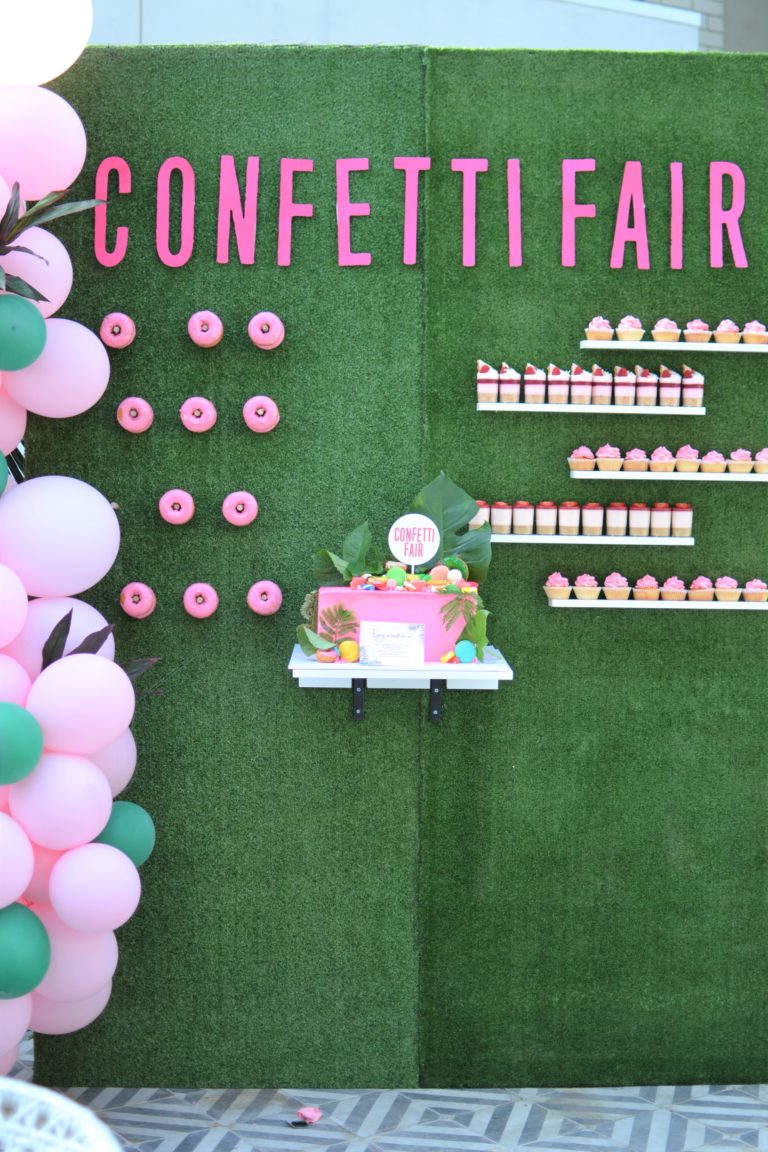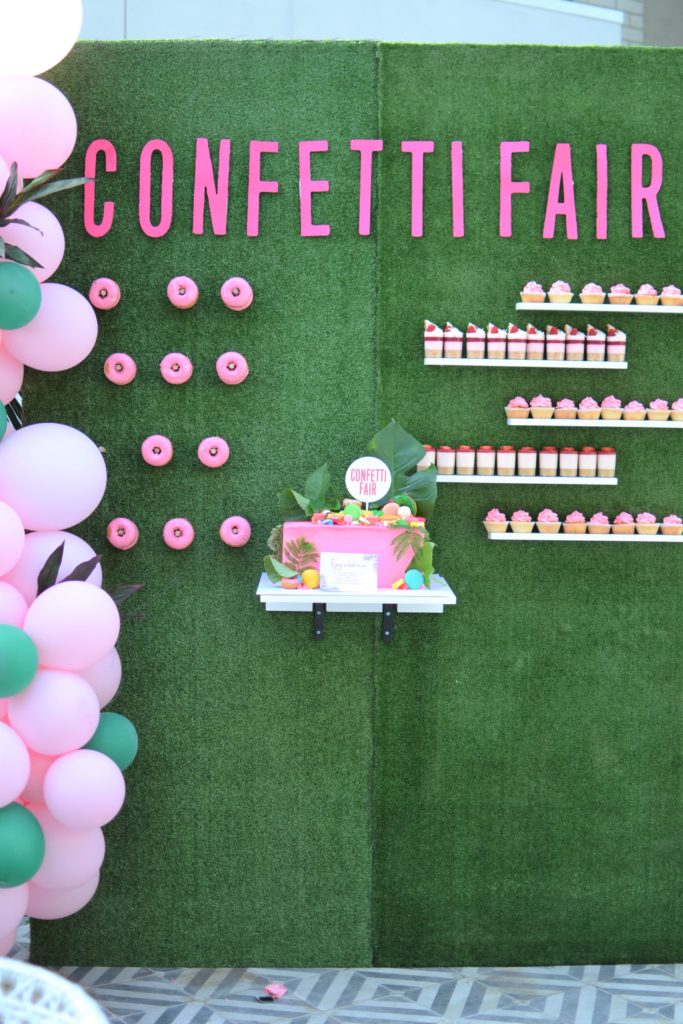 As we've been in love with rectangle cakes for a while now, our peeps at The Sweetest Crumbs crafted a fun and bright cake beauty for us, loaded up with lots of yummy treats and greenery.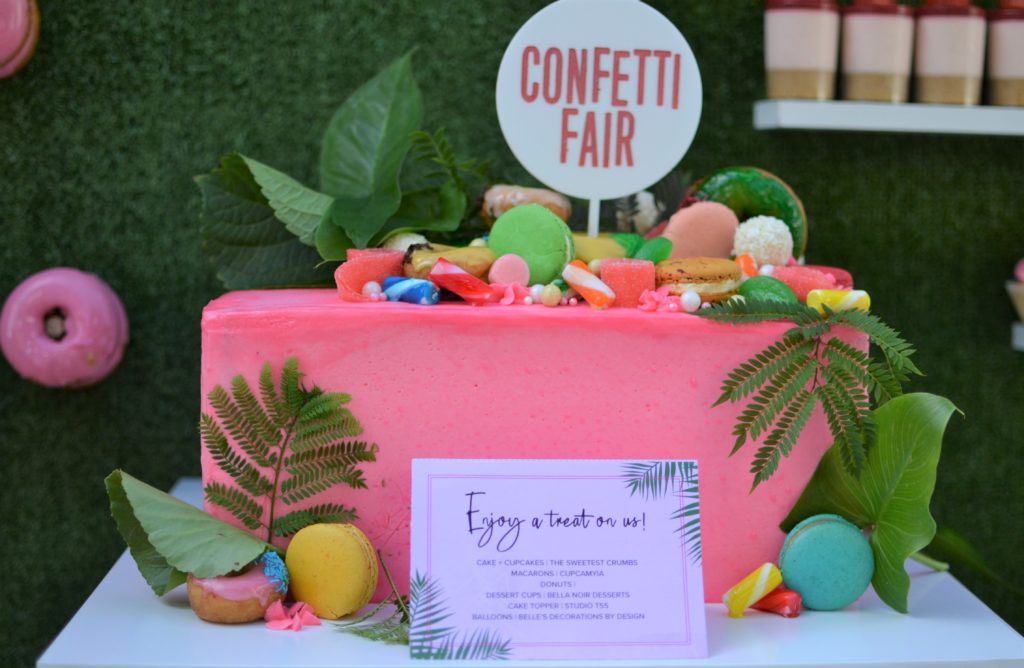 The Sweetest Crumbs also made some matching cupcakes for our treat shelves.
We fell in love with Bella Noir's yummy Iced Vovo dessert cups at our Valentine's Day shoot here, so we thought we'd grab a few more for our meet and greet. We also had some strawberry cheesecake ones.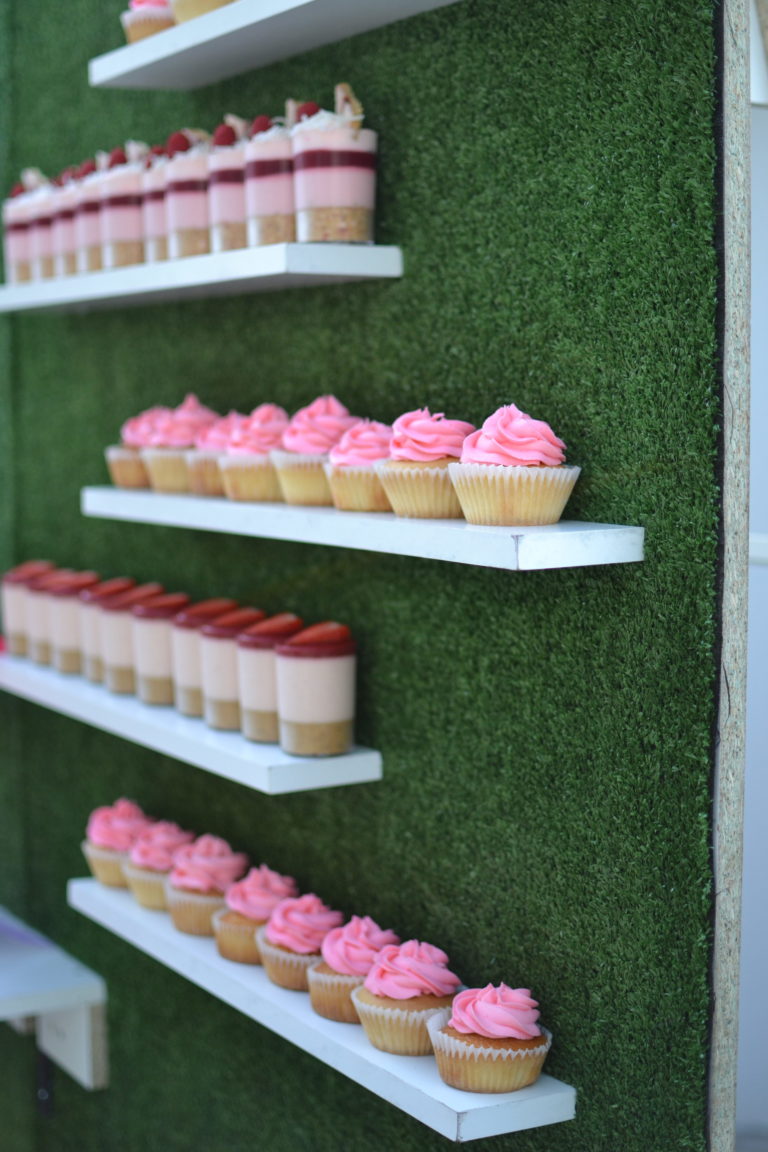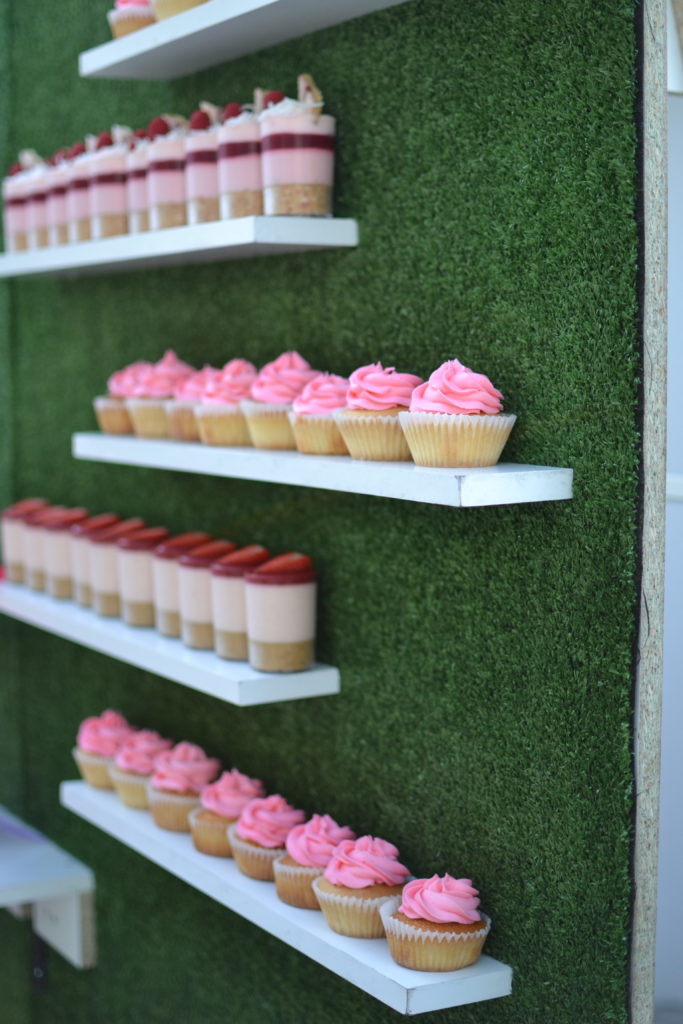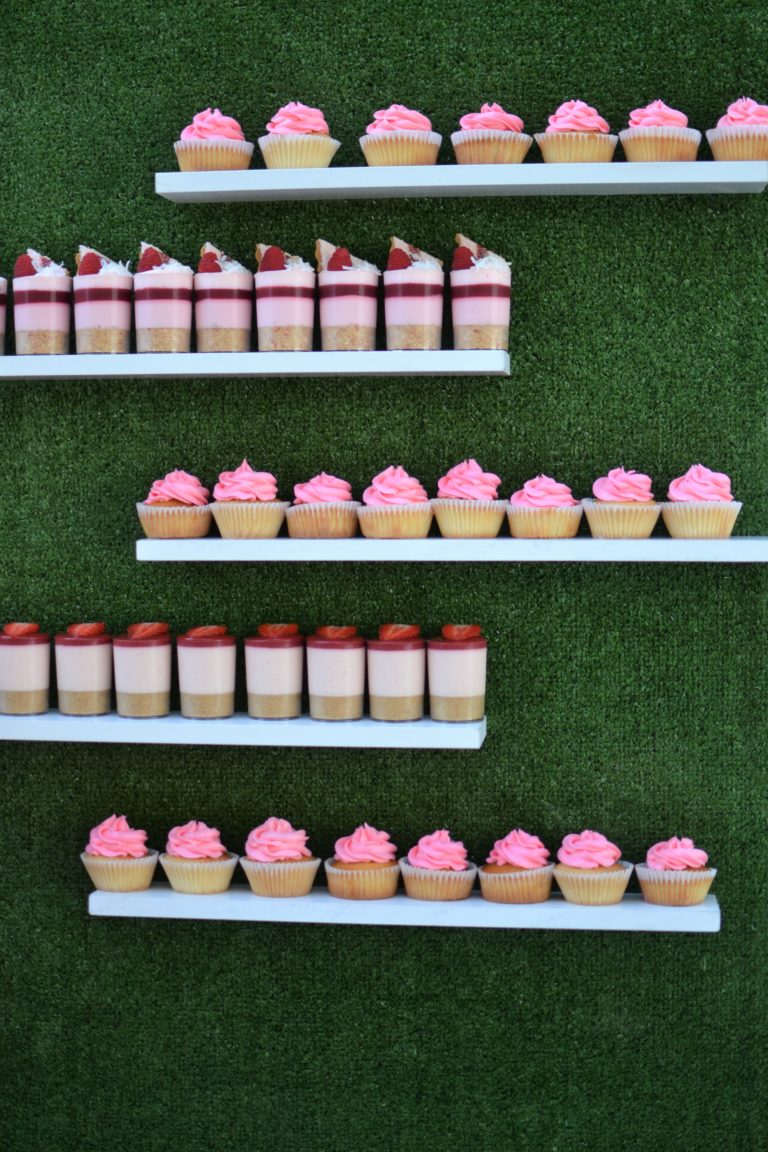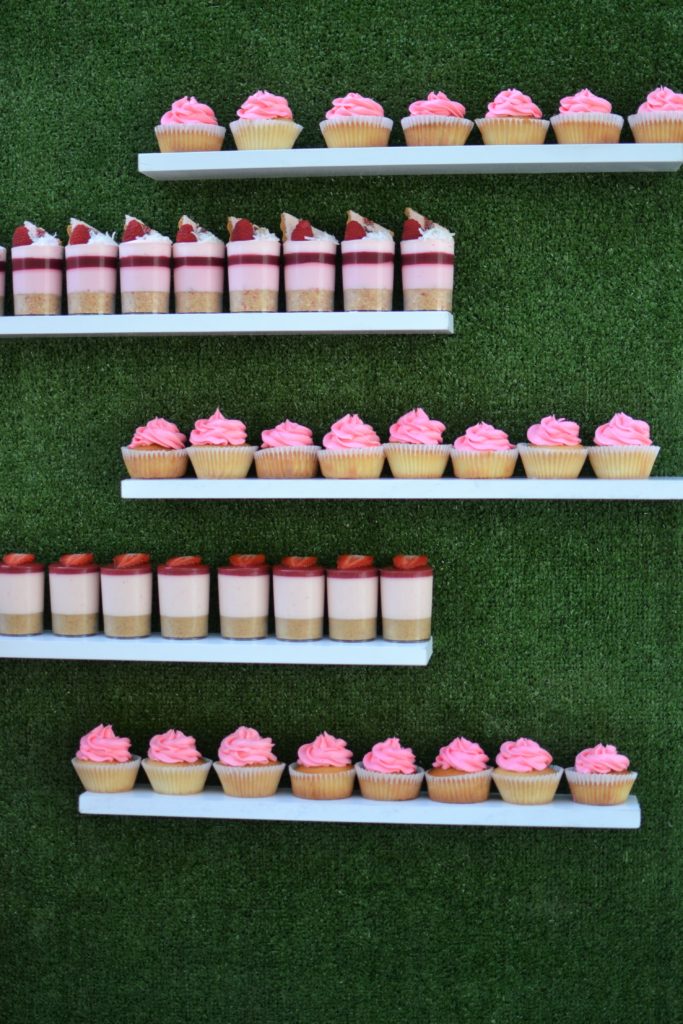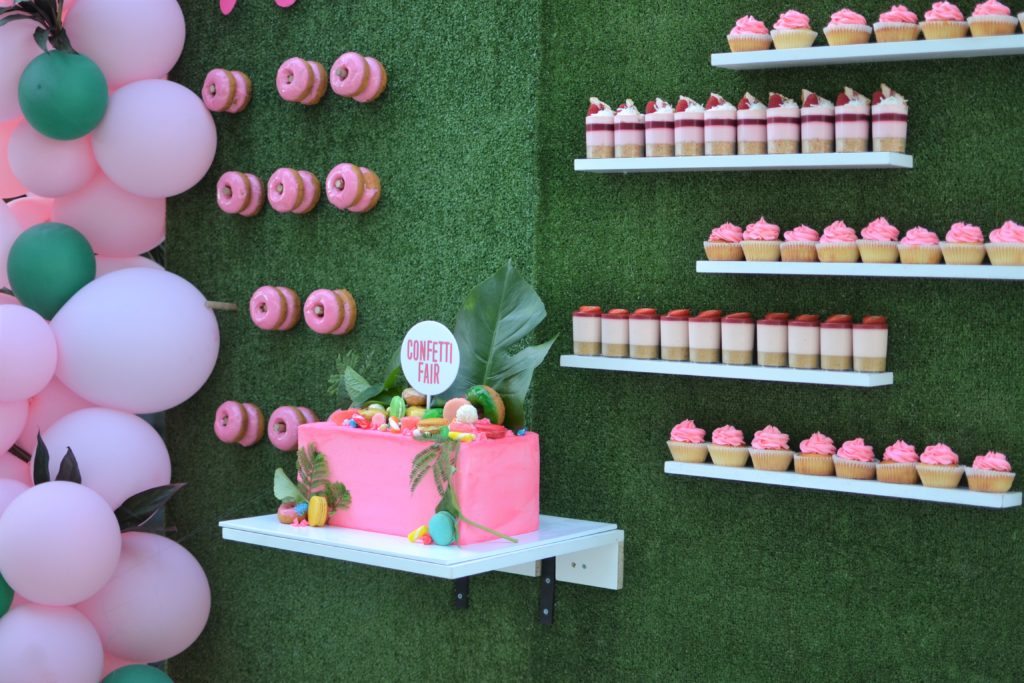 The team at Studio T55 also made us a fab branded cake topper which we're so in love with!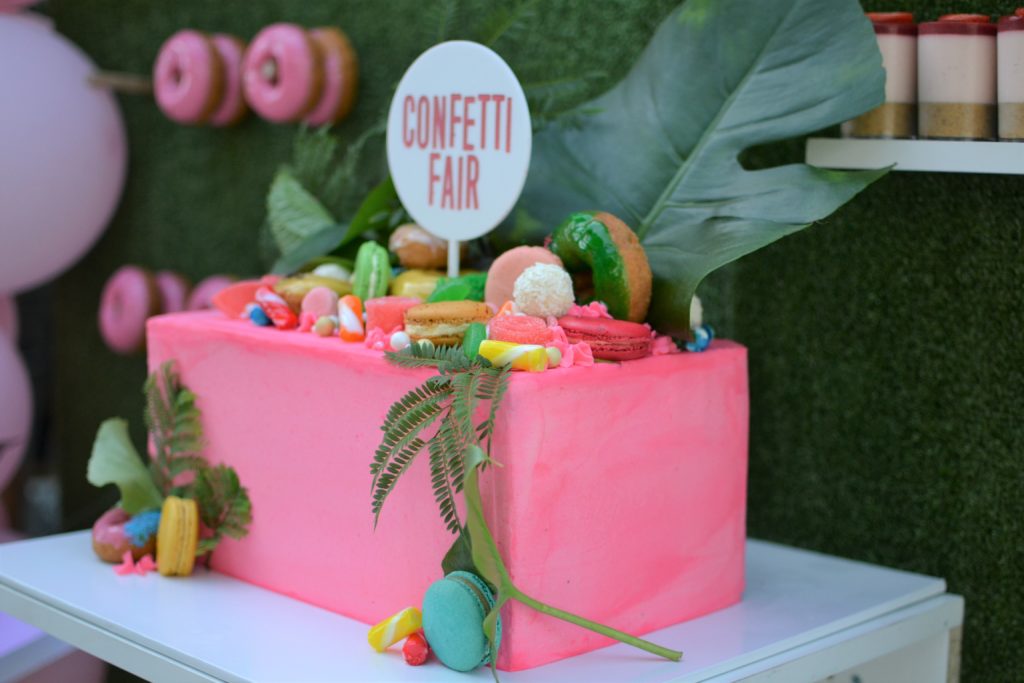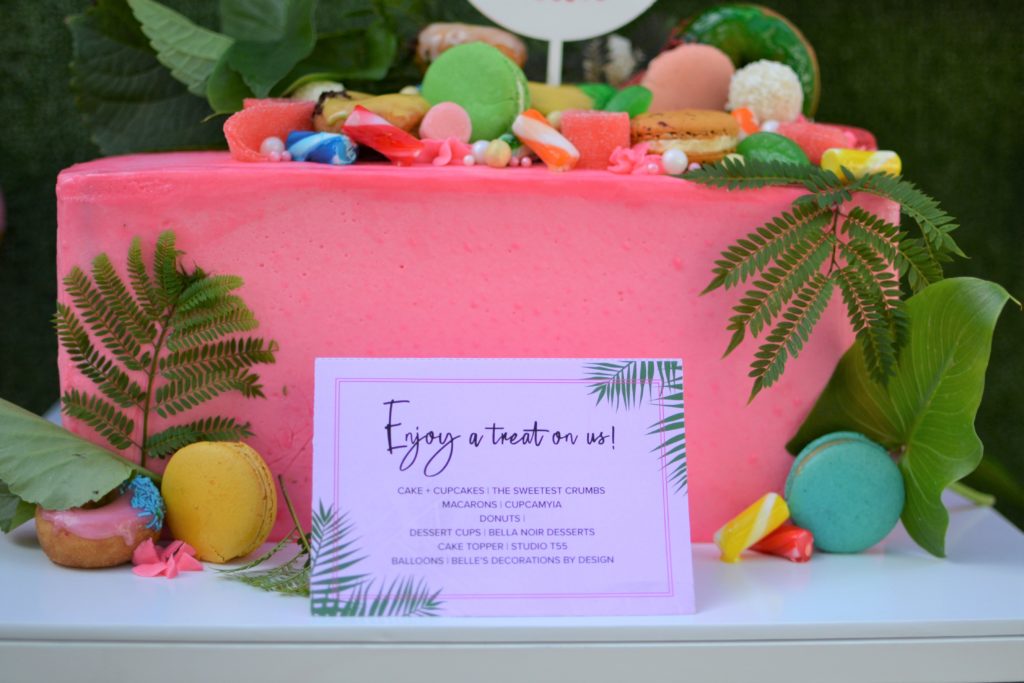 Kat from Petal and Fern also helped us spruce up the tables with some gorgeous tropical greenery and the cutest apothecary style jars!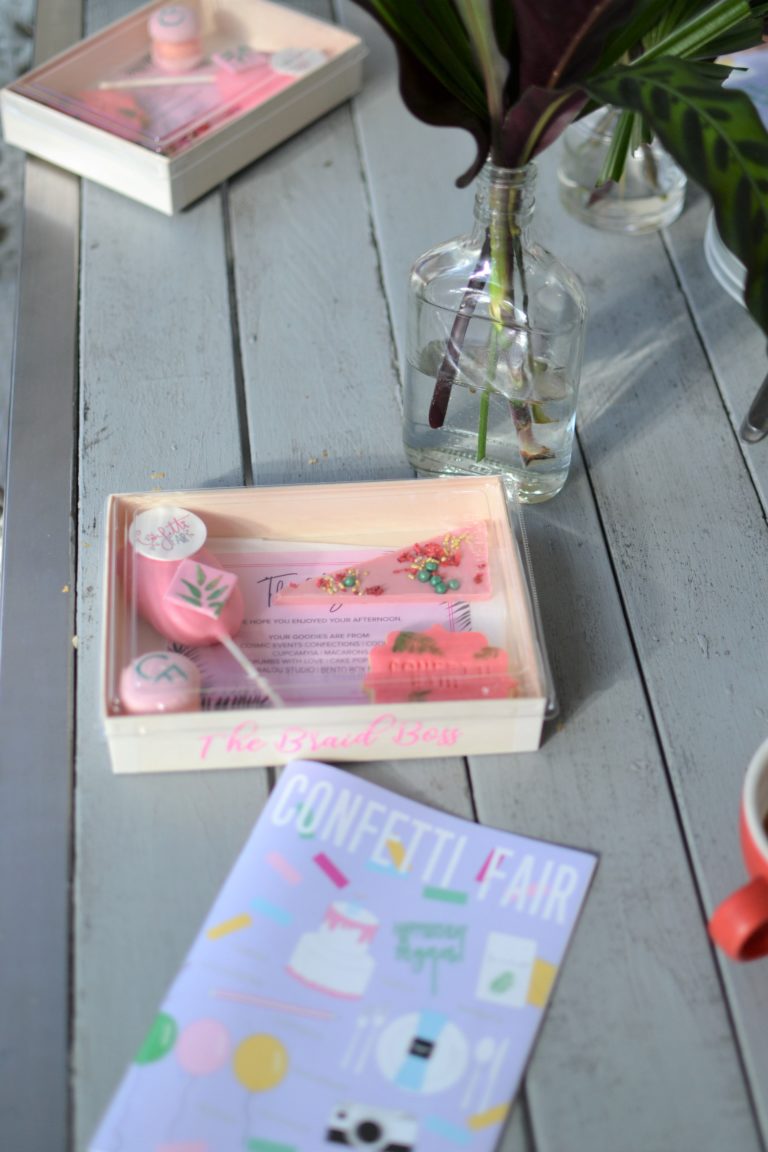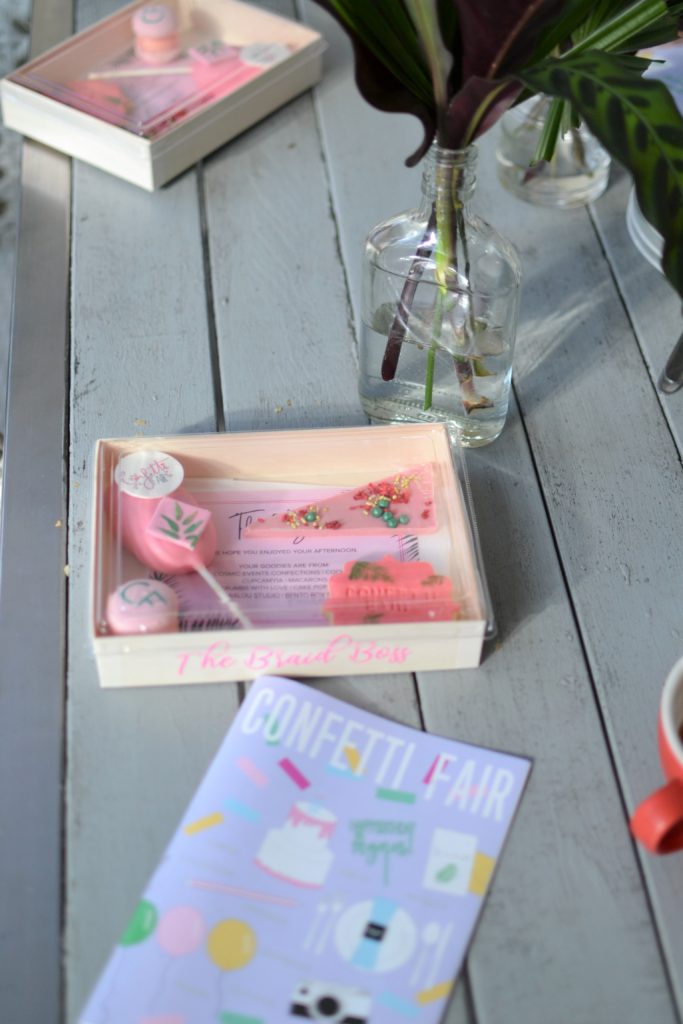 Party Favours
For the favours, we came up with the idea of using bento boxes, which looked so cute! Each box had a cookie, macaron, cake pop and chocolate shard. All the items were either branded or matched the theme.
Cupcamyia made the cutest little macarons which were handpainted with a 'CF'. Cosmic Events Confections made some fondant stamped cookies, with painted palms. Sydney Dessert Co. made chocolate shards of ruby chocolate (yes, it's delicious). Crumbs with Love made some cake pops which were themed, branded and contained a salted caramel interior.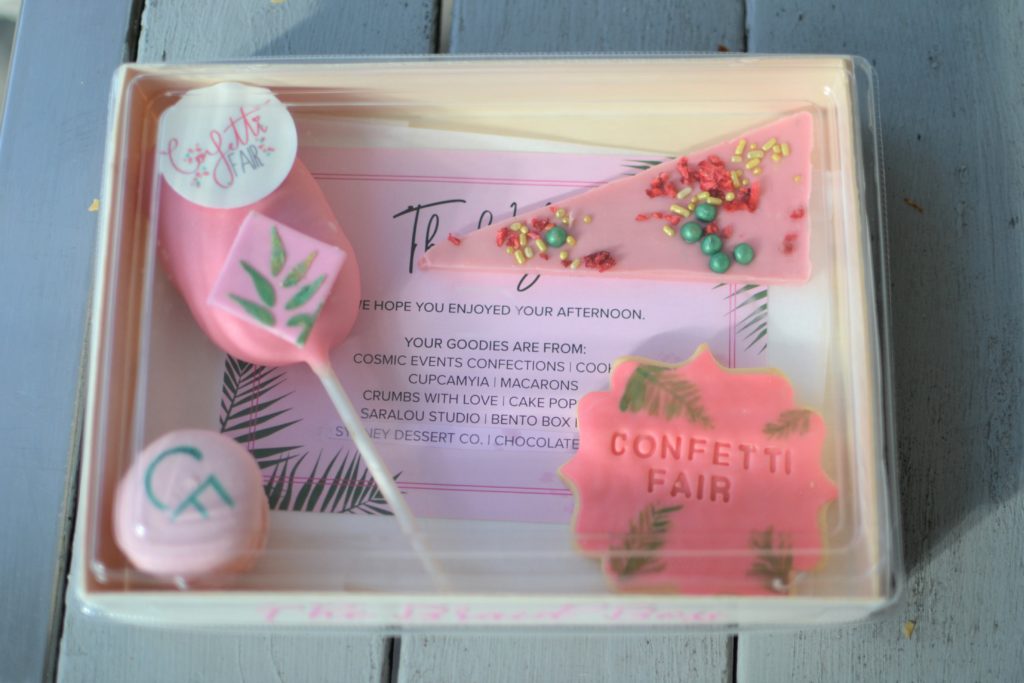 To finish them off, we thought it would be really cool to add a touch of personalisation, so we got the attendees business names vinyl cut, which we then stuck onto the side.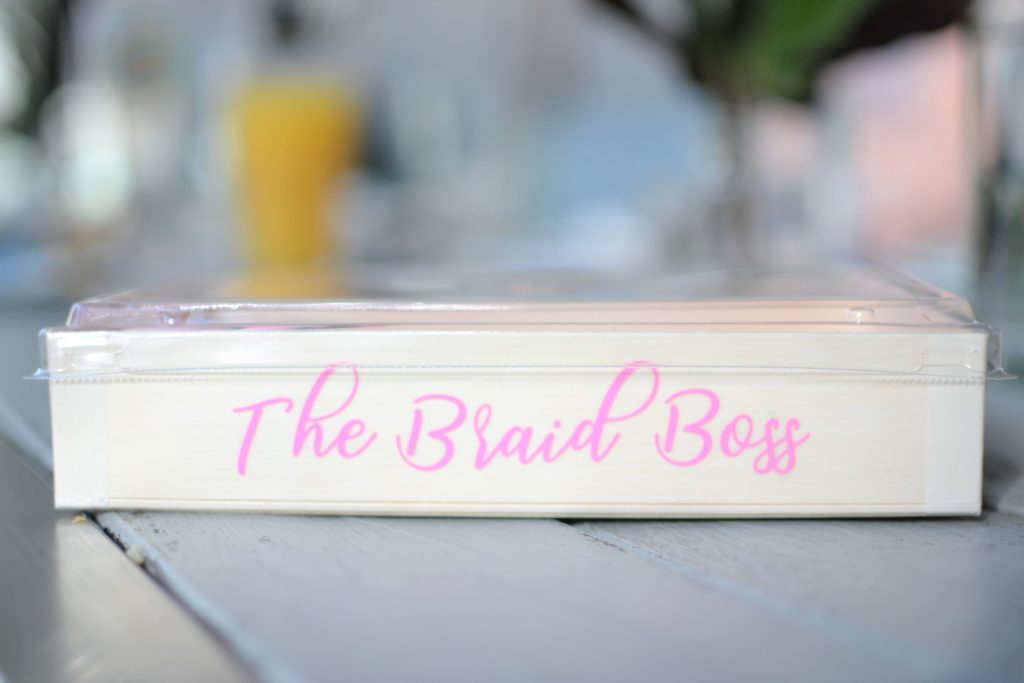 Since the purpose of the event was to thank the various party vendors who had collaborated with us, we put together a special edition booklet showcasing some of our recent collaborations.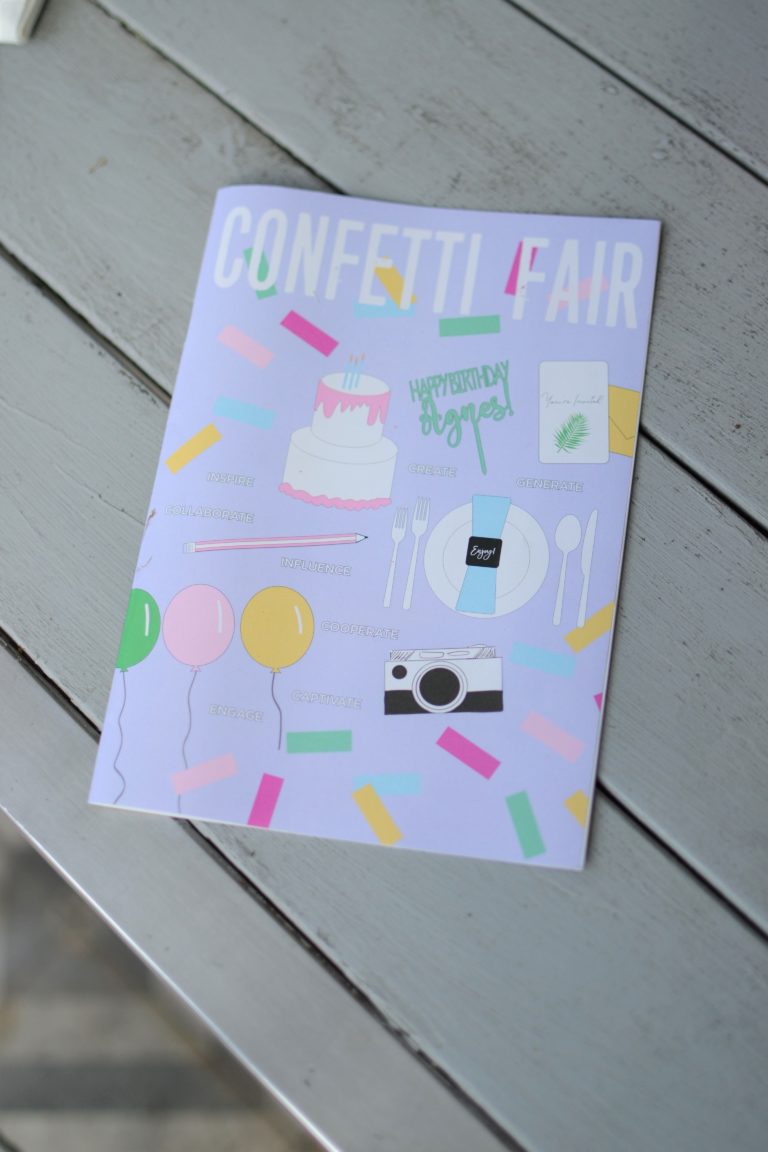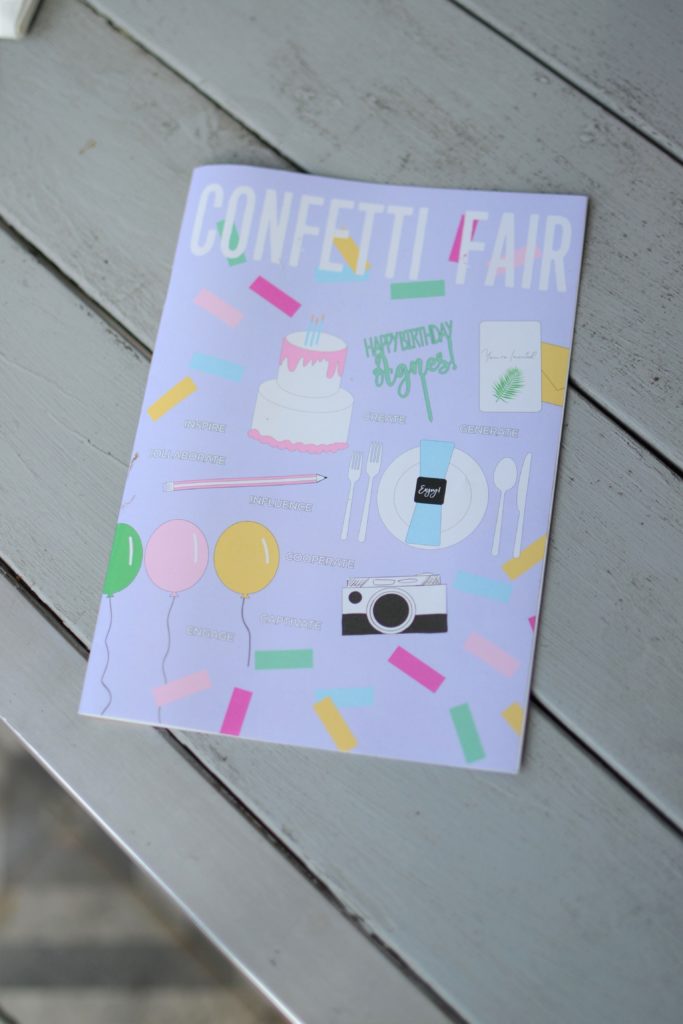 It was a lovely afternoon! Looking forward to celebrating with our friends in the rest of Australia soon! Thank you to our awesome lady at The Braid Boss for taking photos!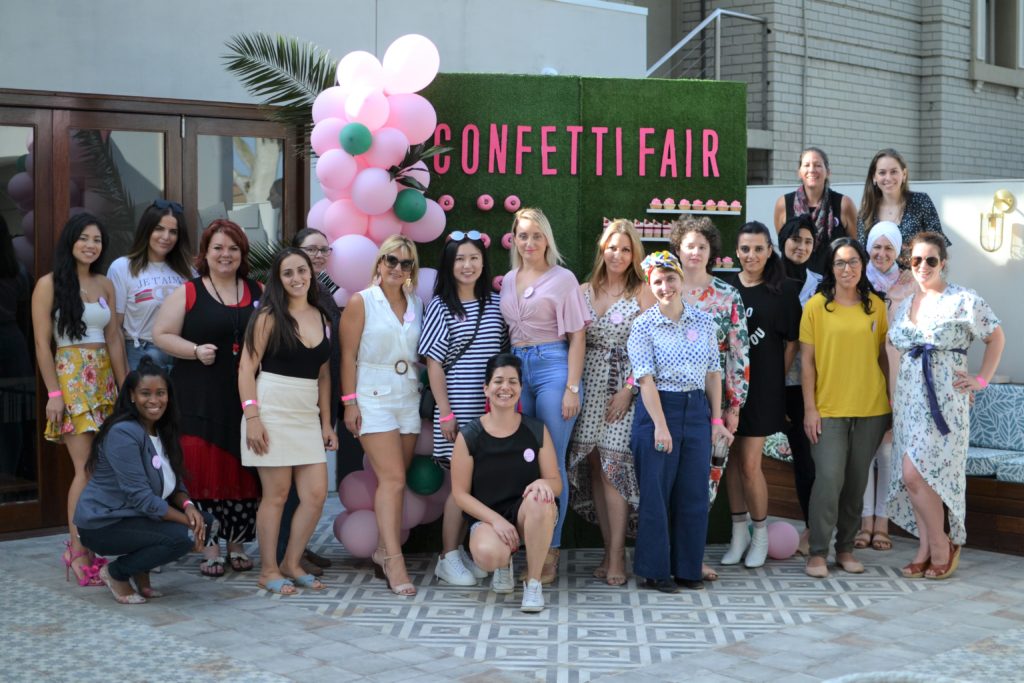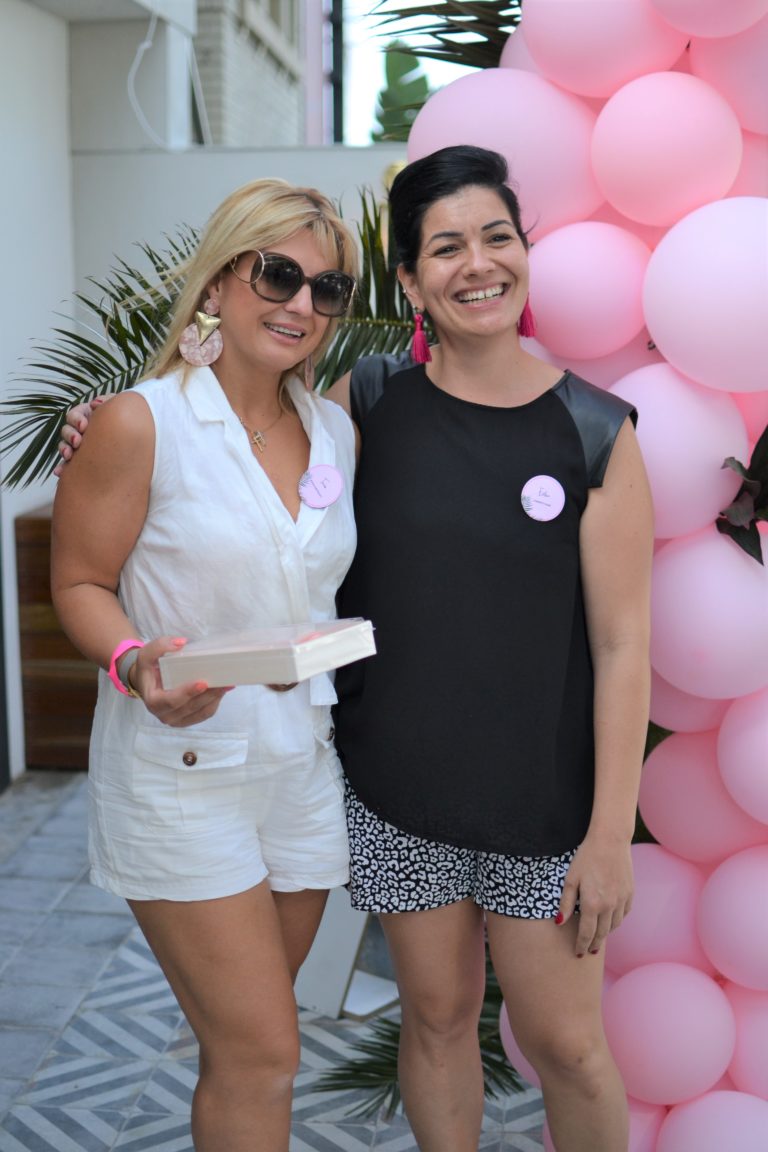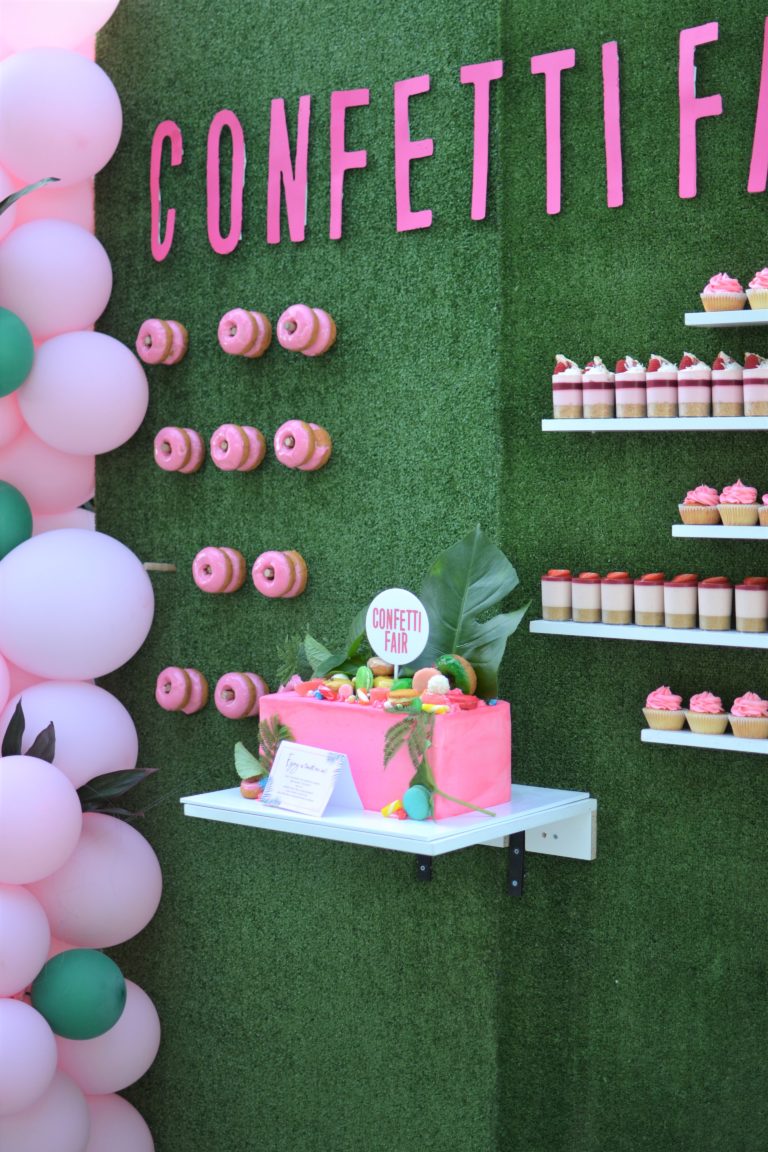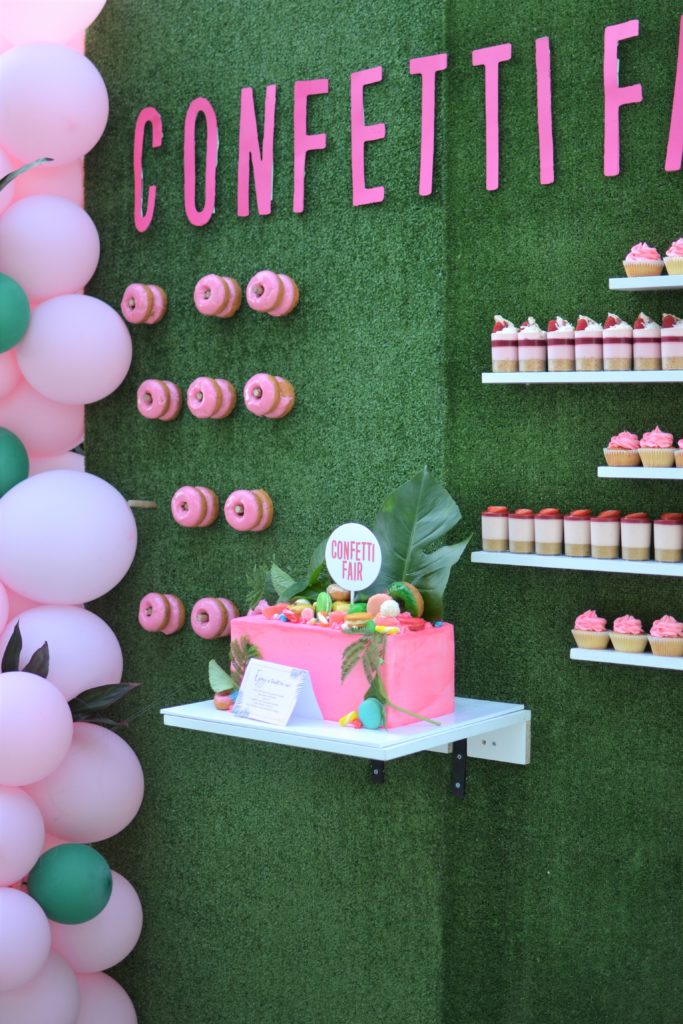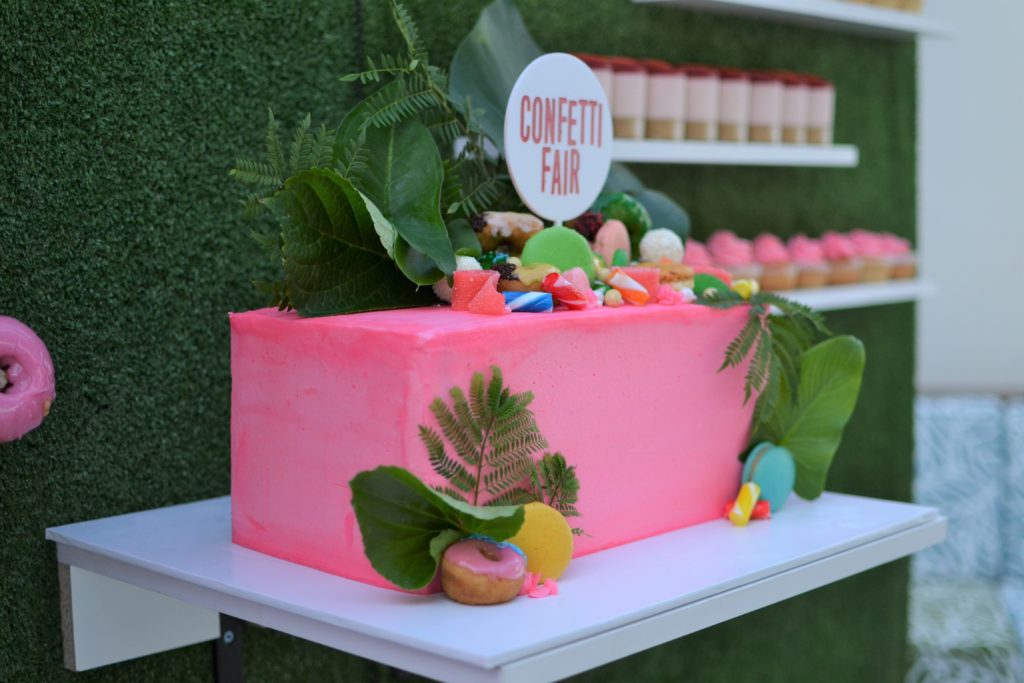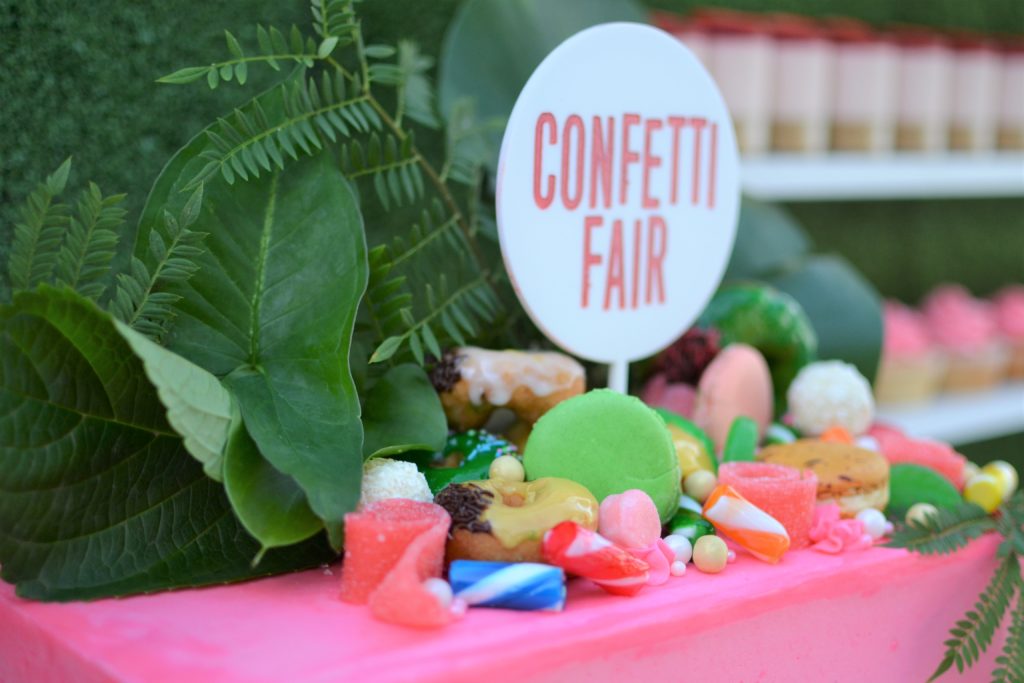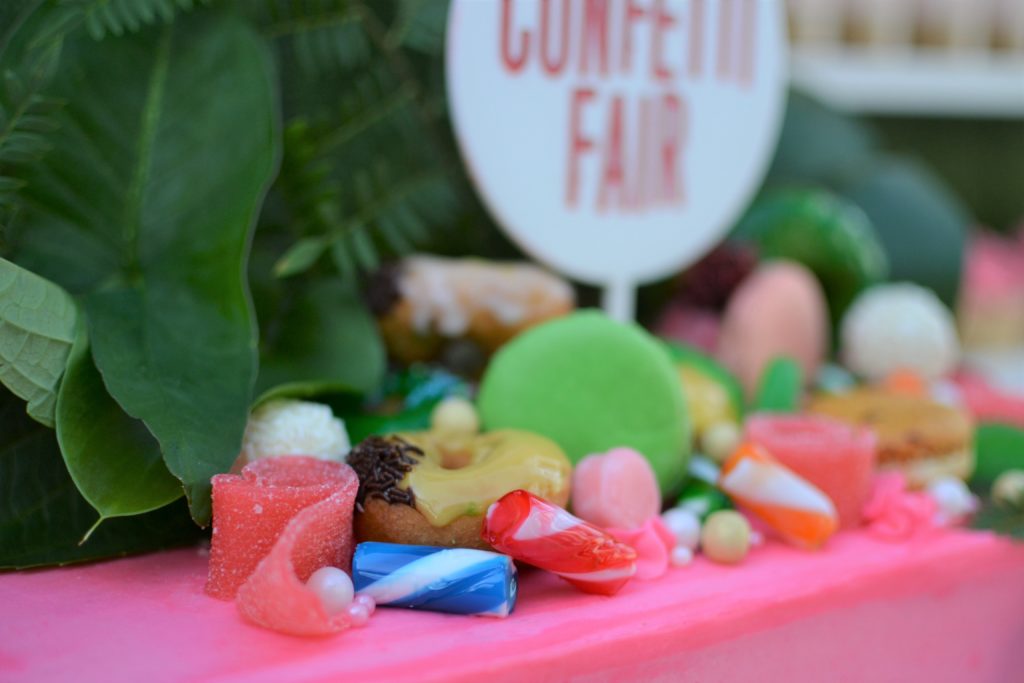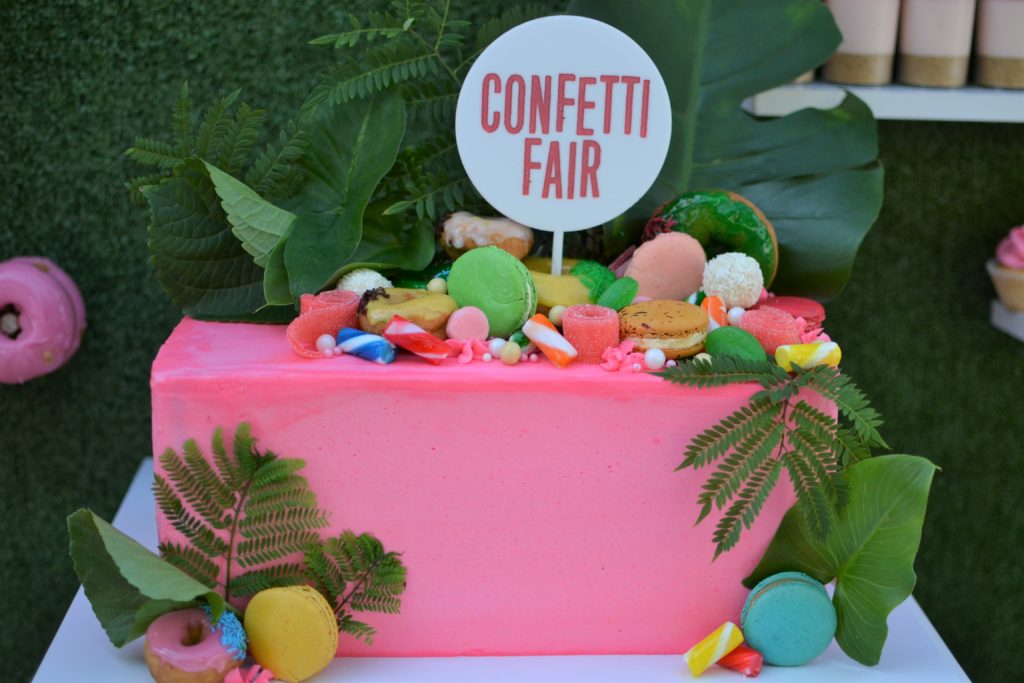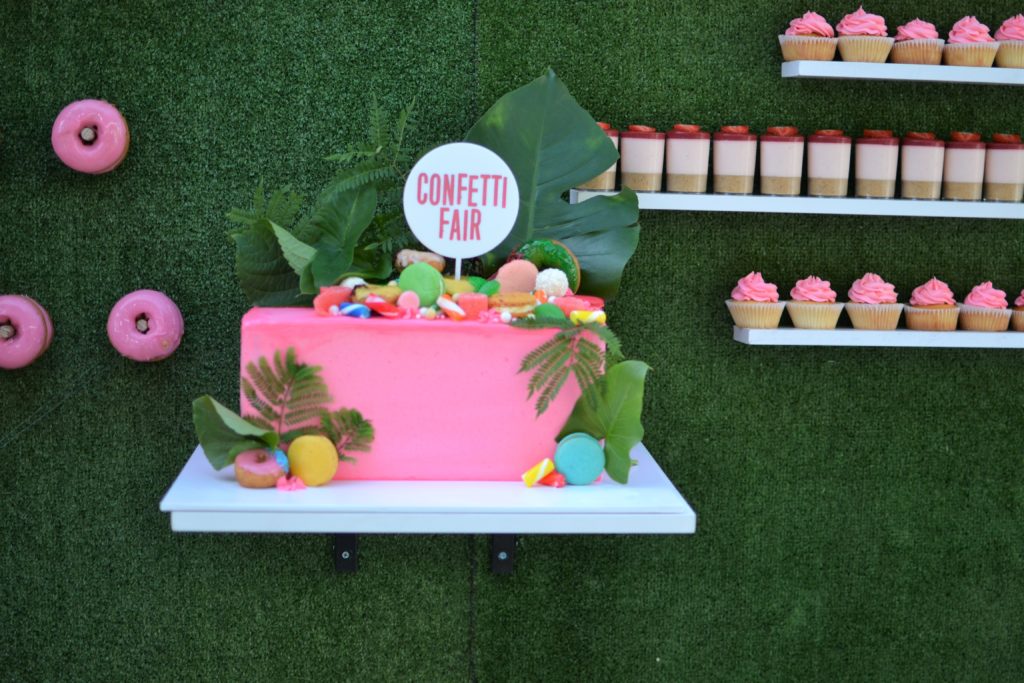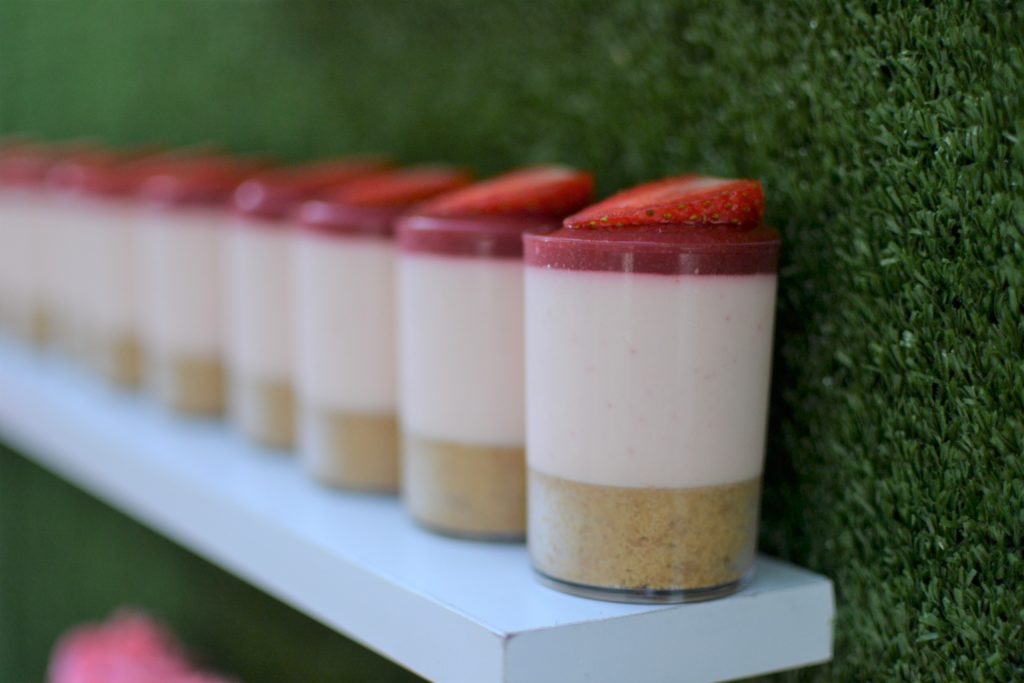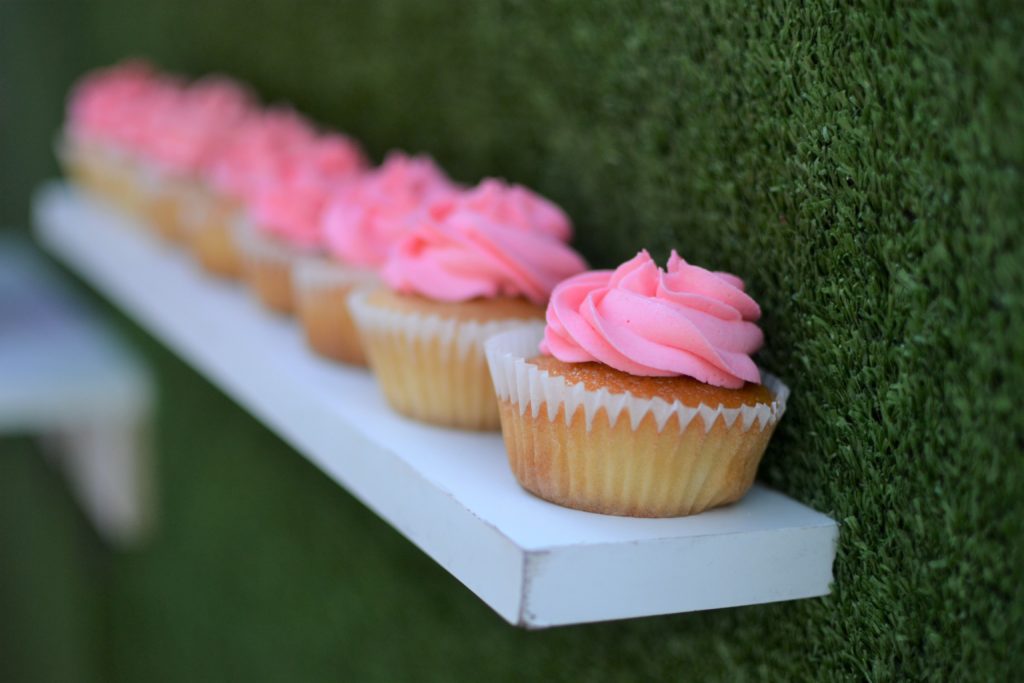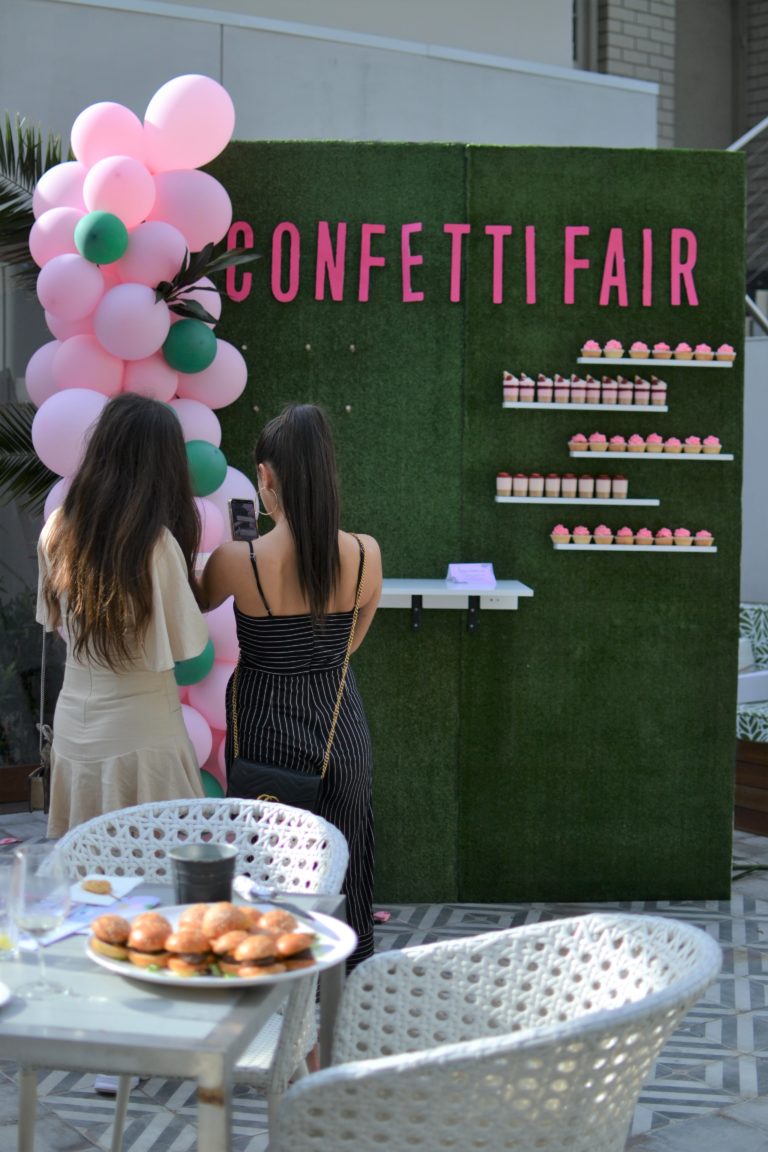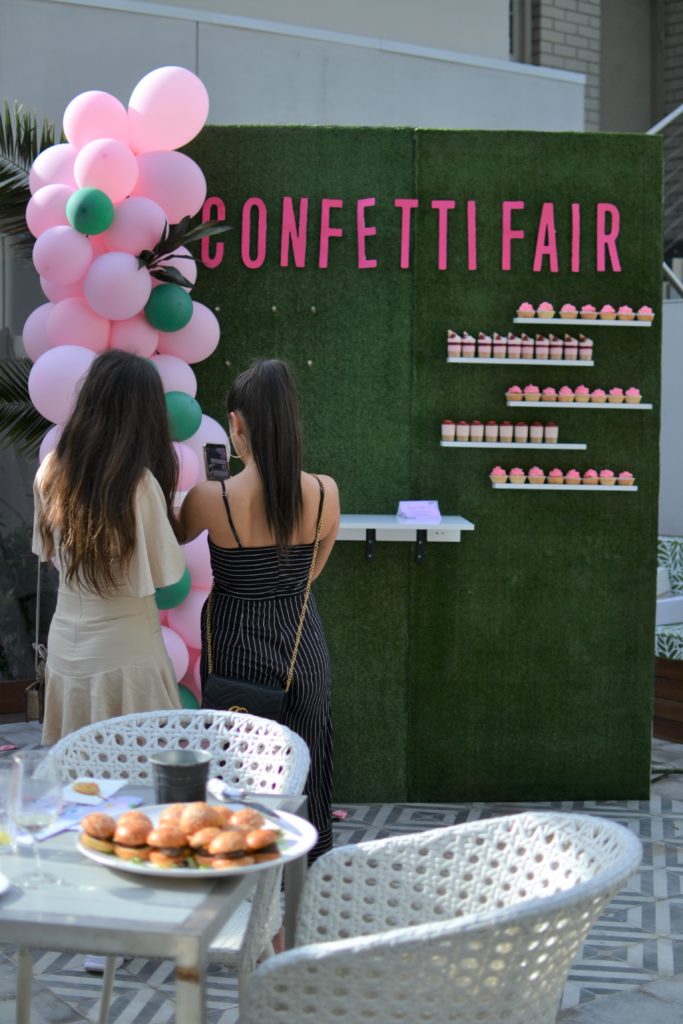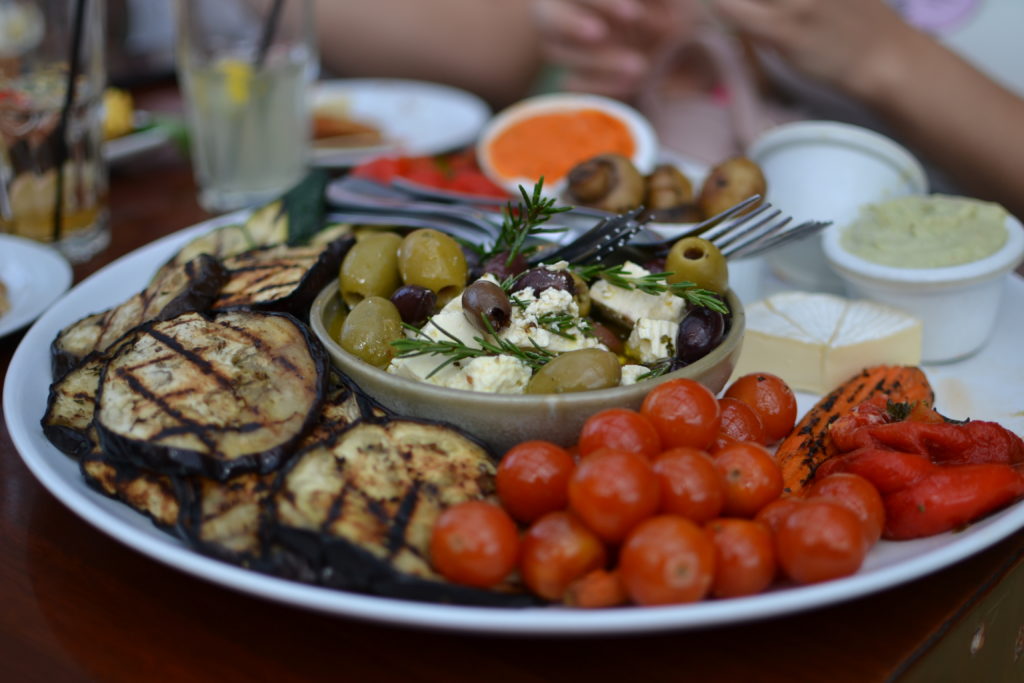 Credits
Photos | The Braid Boss
Cake | The Sweetest Crumbs
Dessert Cups | Bella Noir Desserts
Cupcakes | The Sweetest Crumbs
Balloons | Belles Decorations By Design
Macarons | CupcAmyia
Cookies | Cosmic Events Confections
Cake pops | Crumbs with Love
Chocolate shards | Sydney Dessert Co.
Vinyl bento box names | Sara Lou Studio