Did you know that the average person will host an average of 20 events and parties in their life? Well actually, maybe not. Without a doubt though there will be quite a few, and at some point, you will need to hire a party or event stylist. Hiring a stylist for your special occasion means that you can spend the day (or night) enjoying the magic of the celebration, and creating memories with your loved ones.
This will especially be the case if you are hosting an event where you will be attending a religious service for the first part of the celebration (such as a christening), hosting at an external venue with odd set-up times (especially if you need to go in and set up after a late night wedding), or, a larger celebration where your energy might need to be directed elsewhere (organising catering for 100 or more, for example). This is a lesson we recently found out all too well when we hosted a 3 year old's party at a church hall with 100 guests.
Because if something can go wrong, it's gonna go wrong. At the worst possible time!
We chatted to Sophie from Sophie from Sweet Sienna Event Styling to find out why a good event stylist is essential for your special event.
10 reasons to hire a party or event stylist
1. Creativity
A stylist will instinctively know what colours, themes and props you'll need based on your initial brief, and will coordinate a look to suit. The service is not limited to items for the day itself, as it can also cover invitations (and other stationery).
2. Venue and vendor experience
A stylist will likely be familiar with your venue, including any quirks or limitations affecting set up, staff policies and set up times. In addition, the stylist will also bring a host of recommended suppliers, meaning you don't need to spend extra time vetting or getting quotes.
3. Customisation and personalisation
As an extension of the above, the fact that party stylists generally have a host of vendors they work with, they can often organise to create bespoke and customised decor solutions for a truly unique event.
4. Vast skillset
A lot of stylists' offer skills and services in-house, which means that you can get extras included in a more cost-effective way. In addition to styling, they sometimes also offer floristry, balloon installations, cakes and stationery.
You can see more from Sweet Sienna Event Styling here.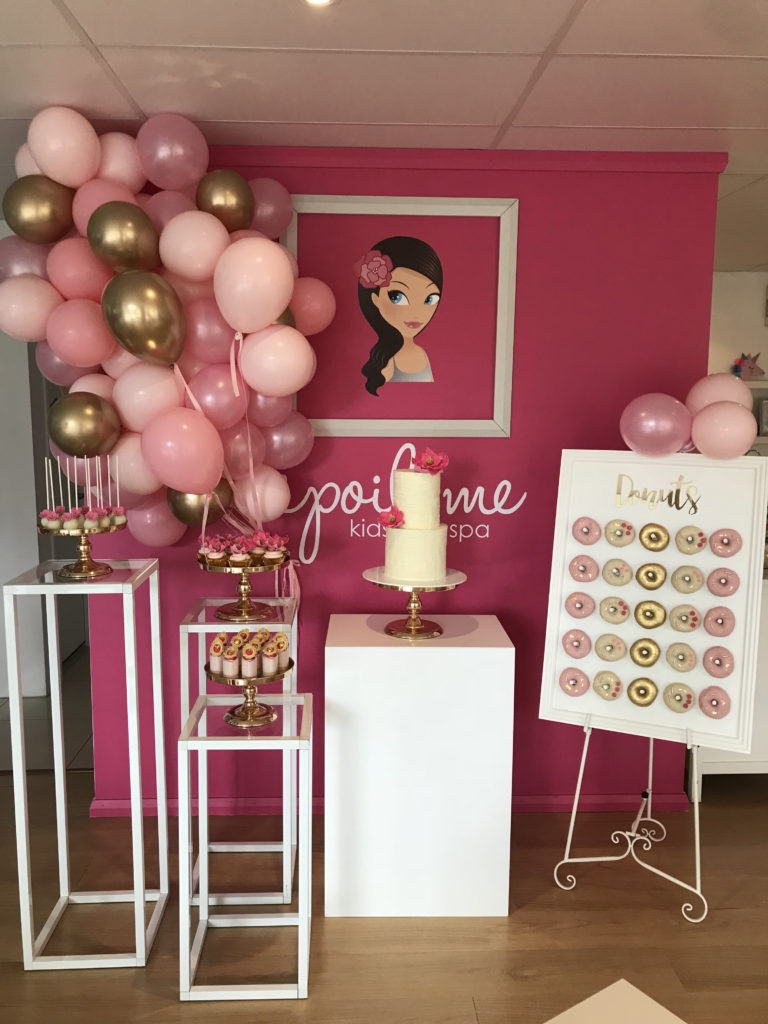 5. Trends
Like any professionals in their field, a stylist will have knowledge of the latest trends, new and rare products and ideas to add to your event. This is especially important if you'd like something unique and stand out.
6. Time management
An event has a set date that cannot be changed. You simply cannot miss the deadline. Through experience an event stylist will be a professional with excellent multi-tasking and planning skills, meaning everything gets done by the deadline.
7. Budget
Contrary to popular belief, a stylist can and does accommodate a range of budgets, which change depending on the intricacy of your set up. In addition, a stylist will have their own pricing structure with vendors which means you may actually be getting charged less for individual items. Finally, a stylist will help ensure your budget stays on track and is not unintentionally blown out with last minute changes or issues.
8. A single point of contact
A stylist will save a lot of time and stress by being your single point of contact for the party. Think of them as a filter. The stylist will liaise directly with each vendor to ensure everything matches and coordinates, organising delivery and confirming times, and ensuring payments are made on time.
9. Managing the little details
There's no need to worry about checklists and stressing that you have forgotten something when you have a stylist on board – they know parties like the back of their hand and will ensure nothing ever goes amiss.
10. You can actually enjoy the event with your family and friends
Your party's stylist will worry about all the details so you, the client, can relax and focus on what matters – enjoying your special event with your family and friends. More importantly, when the party's over, there is no need to worry about loading props, waiting for drivers to pick stuff up, or ensuring items are packed up, as the stylist and her team take care of this for you can go straight home! Or to bed.
You can follow Sophie from Sweet Sienna Event Styling on Instagram.