Introducing Mr&Mrs WTF to the Confetti Community!
Mr&Mrs WTF is a unique photobooth biz, providing a variety of super creative props, photobooths, stands and much more to hire at a very reasonable cost! I truly love their unique products! Nadine from Mr&Mrs WTF popped in to Confetti HQ to give us the low down on how Mr&Mrs WTF came to life!
Nadine, tell us a little about Mr&Mrs WTF?
Mr&Mrs WTF is a small business that specialises in selfie photobooths for all events. We work with our customers on their preferred themes and we customise the photobooth to suit the occasion. Along with the photobooth, we also provide a variety of props so our customers have lots of fun and laughter and above all awesome photos with great memories.
Who is behind Mr&Mrs WTF?
Two ordinary people with a creative mind who love seeing people have a good time. It started out with planning family and friends events which were a great success! We wanted to take it further as we loved and enjoyed what we did and that's how Mr&Mrs WTF came to life.
What made you come up with the name?
We wanted something that is creative and catchy to attract people and make them curious about who we are. We brain stormed a few ideas with close friends and came up with WTF which stands for Weddings, Themes and Functions. We love how people debate the meaning behind WTF which creates a little bit of fun and that's what we're all about!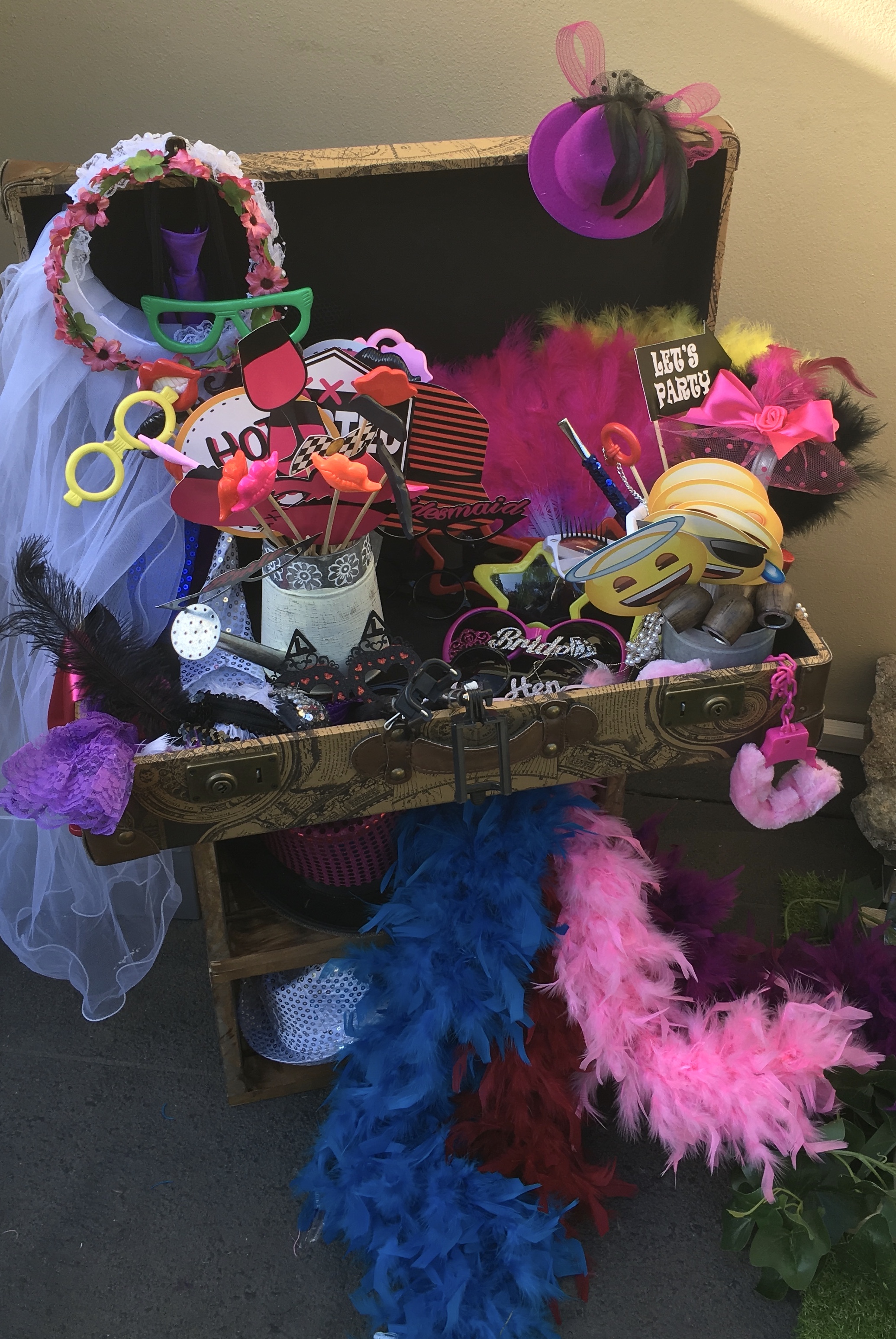 And how are you different to other photobooths?
All our photobooths are actual selfie booths and come with props that match the theme of the event and we cater for any theme. The photobooths are custom made and can be used both indoors and outdoors. Our photobooths are not hired per hour, we hire them out for the duration of the event so they are affordable and very well priced. With our selfie booths people use their own devices to take photos, upload them on social media and share them with friends and family, so the memories are never lost and the photos are not misplaced.
What has been your favourite theme to date?
Definitely the Hot Air Balloon. A lot of effort went into it as we wanted something spectacular that can be used anywhere. We love it and it's fun for all age groups. We've seen both seniors and juniors have fun with it!
And what has been your best event to set up for?
Although there's been many great ones that we thoroughly enjoyed putting together, again I would have to say that the one that stands out the most would be the Hot Air Balloon that we did for a charity event. The suburb is known for Hot Air Balloon Activity and the photobooth and props complimented the event perfectly.
Is there a theme you wish one of your clients would ask for?
Yes, we would love to put together a Bollywood themed photobooth. It would be colourful, different and lots of fun!
Get in touch with Mr&Mrs WTF today!
www.mrandmrswtf.com.au
mrmrswtf@gmail.com
Call: 0405 489 155
Find them on Instagram to check out of their cool themes!