We recently had a chance to chat with Sharia, the founder of The Braid Boss, who host some of best braid parties in Sydney
The Braid Boss has been around for over two years now. Can you tell us about this last year, as the founder and amazing braid boss of this business.
What an amazing year it has been for us! I am incredibly thankful and overwhelmed by the love and support that has been shown to us in the last year. It's never easy starting a business from scratch, especially with a toddler, but seeing my vision come to life has really motivated me to do so much more.
What has been your highlight since starting the business?
I would have to say our highlight would have to be our first big feature in Confetti Fair Magazine! Confetti Fair really helped bring our vision to life. The shoot was vibrant, colourful, fun & innovative. From that point, The Braid Boss really took off.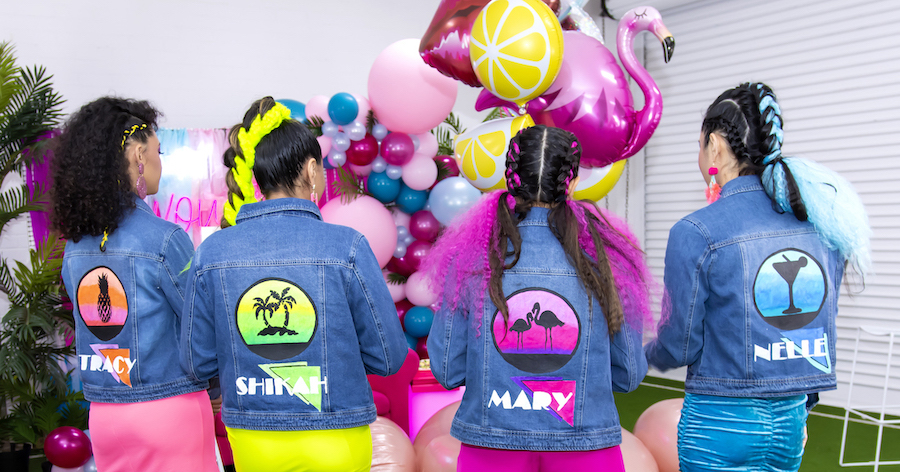 Do you have a favourite design of braid?
I would have to say the 4-strand braid is my favourite. It looks difficult to do but in reality it's an easy braid to learn with a little bit of practice. It looks beautiful and elegant and can be worn in so many ways.
Check out The Braid Boss's braid party gallery here.
It's been a bit of a tough time for the party industry since all the COVID – 19 restrictions. How are you going with it all?
It definitely hasn't been easy. We've had to cancel a few parties and that makes me sad for our customers. I wish we could accommodate everyone during this difficult time but unfortunately, it's just too much of a risk. At the end of the day everyone's health is the most important. I'm looking forward to the day that we can resume the parties and have some fun!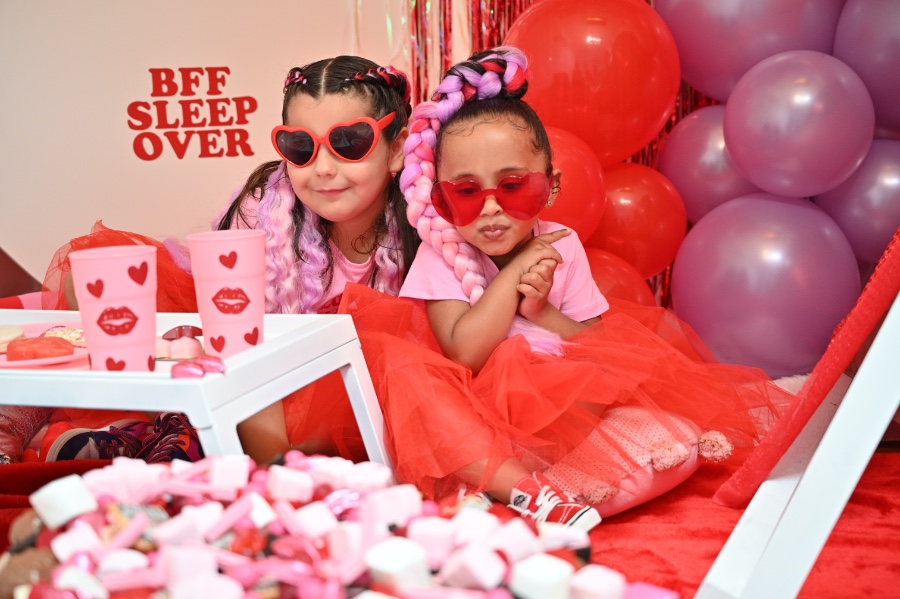 Tell us about the cool braid products you are about to launch?
I'm so excited to let everyone know that we're finally launching an online store! We've been working on this for some time now. This will be a one-stop-shop for all your braiding needs. We'll have a huge variety of braiding hair, hair care products and accessories!
Shop for the The Braid Box: the exclusive DIY braiding kit that all kids will love!
What can we expect from The Braid Boss post COVID – 19?
Definitely more braid parties, giveaways and tutorials. Since we've had so much time indoors, it's allowed us to work on our YouTube channel. You can expect to see a lot of in-depth, how to tutorials. I'll be sharing lots of tips and secrets to help braid enthusiasts learn how to braid or perfect their braid skills.
Check out this BFF slumber party featuring the cutest Valentine's Day themed braids!
Everything you need to know about hosting the best braid parties in Sydney
There are many questions you might have when booking your braid party, so we asked Sharia to give us the lowdown so you know everything before you book!
Do you offer braid parties all over Sydney?
Yes, we travel all over Sydney, including the East, Northern Beaches, Western Suburbs and Sutherland Shire.
Is there a minimum or maximum number of guests we should book for?
It's best to get in touch, but we do work with a team of braiders so we will be able to accomodate your numbers easily.
Are braid parties just for girls?
Definitely not! We offer options and styles for all genders – no matter the age – little, big or kid at heart!
What types of events do you cater for?
We specialise in kid's parties, birthday parties, pamper parties and slumber parties. We also offer braid parties at bar mitzvahs, christenings, hen's nights and have hosted many corporate events.
Why should we book The Braid Boss?
Simply put, we'll make sure your guests are given the complete Hollywood experience! Our unique braid bar, features a 600 X 780mm Crystal Mirror with tri-temperature light settings with bluetooth, so you can listen to your favourite tunes pumping through the mirror speakers while you relax in our custom Braid Boss Hollywood chair!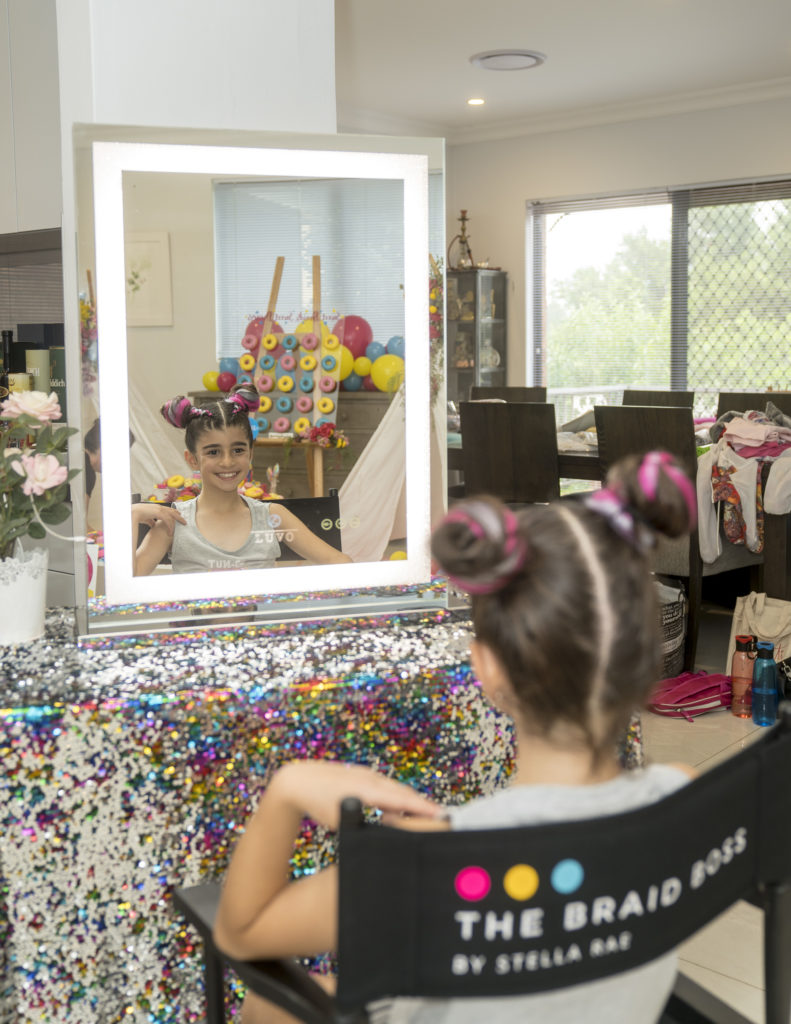 We also work really hard to make sure our braid menu is unique and on trend, with celebrity inspired braid styles. We also have a large selection of non-permanent hair colours, and offer extra bling with hair jewellery and glitter.
How can we book?
You can book your braid party in Sydney via The Braid Boss website.
You can find more Sydney party entertainment ideas here.