Delleicious.by.elle is the brain child of Elle West, who makes seriously awesome and unique sweet treats. Read on to find out more about her amazing creations!
1. How did you first get into baking?
I first got into baking when someone introduced me to the Brownie. I became obsessed and would eat one from every shop I passed. Overtime, I craved for a specific taste and texture but couldn't find anyone who made brownies how I wanted…fudgy and moist! So I decided to give it a go and to this day, I still make brownies and they are a big hit in my house!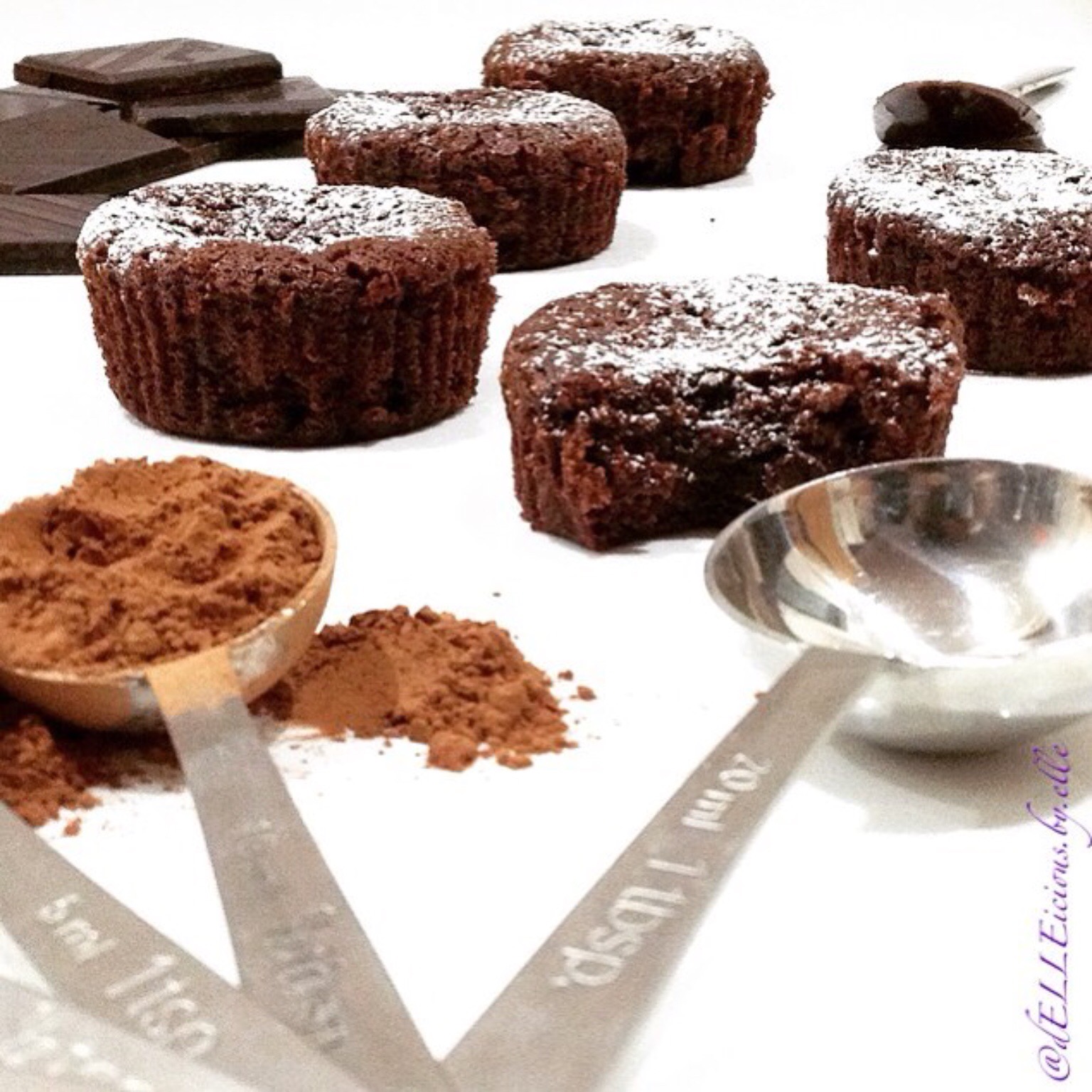 2. What made you decide to start Delleicious.by.elle?
I was introduced to The Cupcake Bakery one day and fell in love with their banana cupcakes. I didn't have easy access to their store as I lived so far away but craved for it every day, so I looked for some recipes and tried making my own banana cupcakes. That's when I started to enjoy baking… a couple of years later, I made a batch of cupcakes and had a few store bought cupcakes with me and decided to do a test to see if people could tell which were homemade. I also did that test on a charming young man I met (blindfolded lol) Did he guess correctly?… Well let's just say he is now my husband, business partner and the main reason Delleicious.by.elle is what it is today.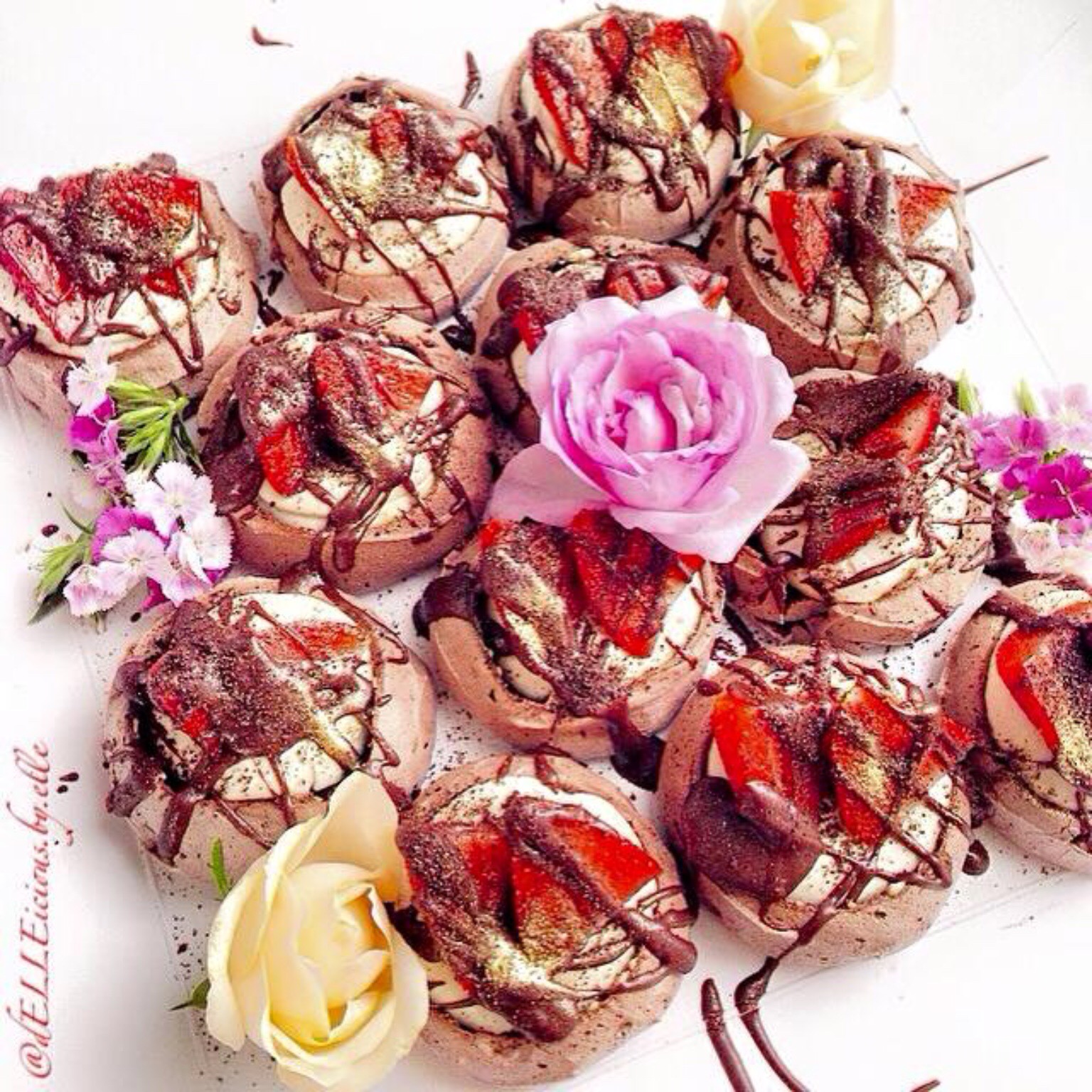 3. What is your favourite goodie to make?
I love making anything that's overloaded with chocolate. Usually a flourless brownie or chocolate eton mess.
4. What inspires your creations?
There are a lot of incredible bakers out there who do amazing work and inspire me everyday. I do a lot of research before I do any designing so that the final product is always different to what has already been done.
5. What have been some of your favourite creations to work on?
I loved making a Smurf Cake, which I made for my nephew. I'm not a fan of fondant at all but I actually enjoyed making the Pirates treasure chest cake (below). Whenever possible, I make buttercream cakes. I also love floral cakes, they are just so elegant and beautiful.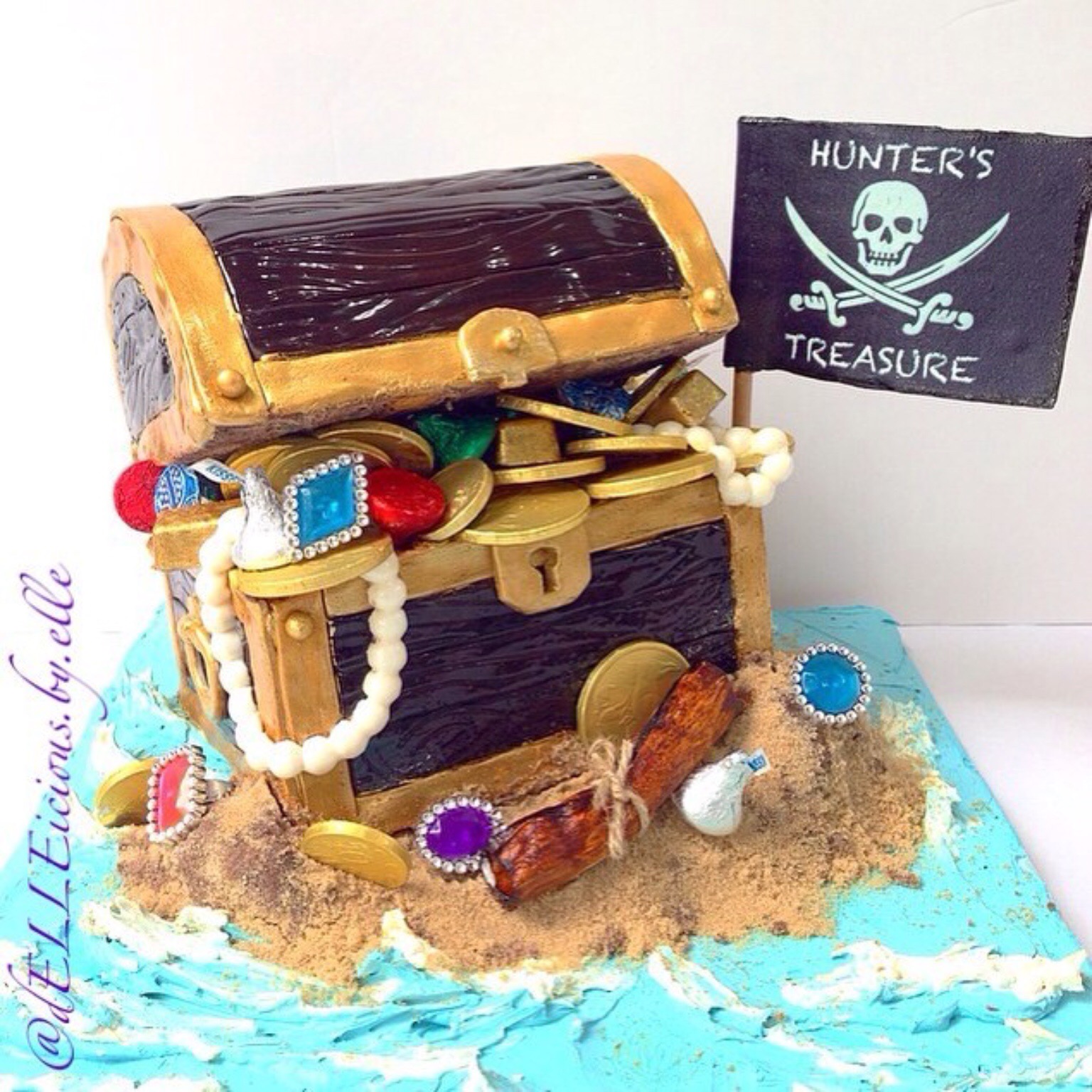 6. What are Brookies, and how did you come up with this goodness?

I wish I invented the Brookie… but I came across a recipe a few years back by Donna Hay and it called for a Peanut butter filling. I am allergic to nuts so I filled it with dark chocolate ganache instead. They went down really well. I now make them in nutella and salted caramel (note, they're a cross between a cookie and a brownie).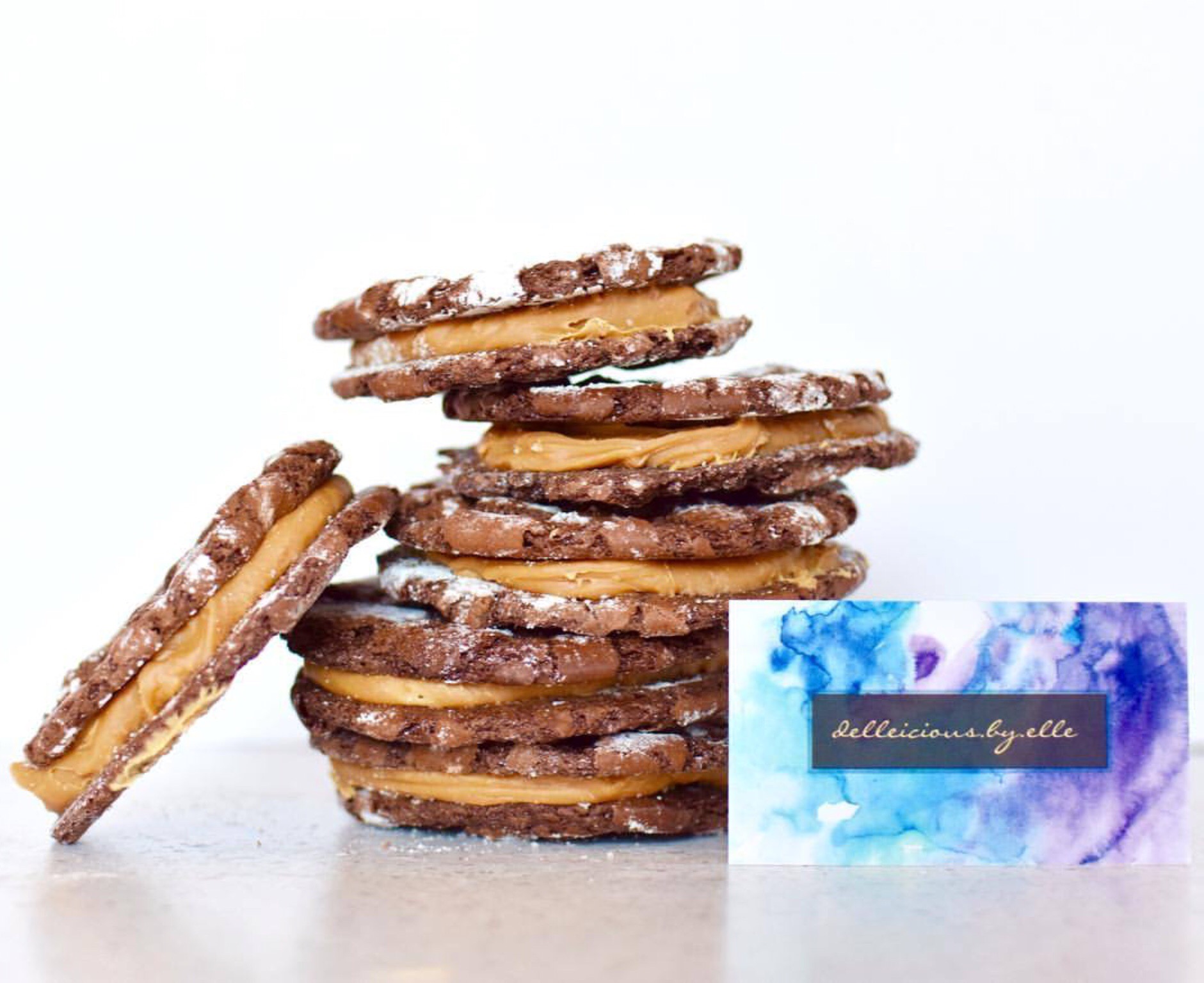 7. We are big fans of your Ganache Pops. What kinds have you made? And how did you come up with this yumminess on a stick?
I love chocolate. Clearly lol… I'm the type of person to have more icing than actual cake! When I saw these mini magnum shaped moulds popping up on my feed one day I thought they were the cutest things ever so I ordered a couple. I noticed that most of the fillings were cake base, so basically just another cake pop in a different shape. I didn't want another cake base dessert, so I made some ganache to see if it would hold its shape, added different flavours and Viola! Ganache Pops!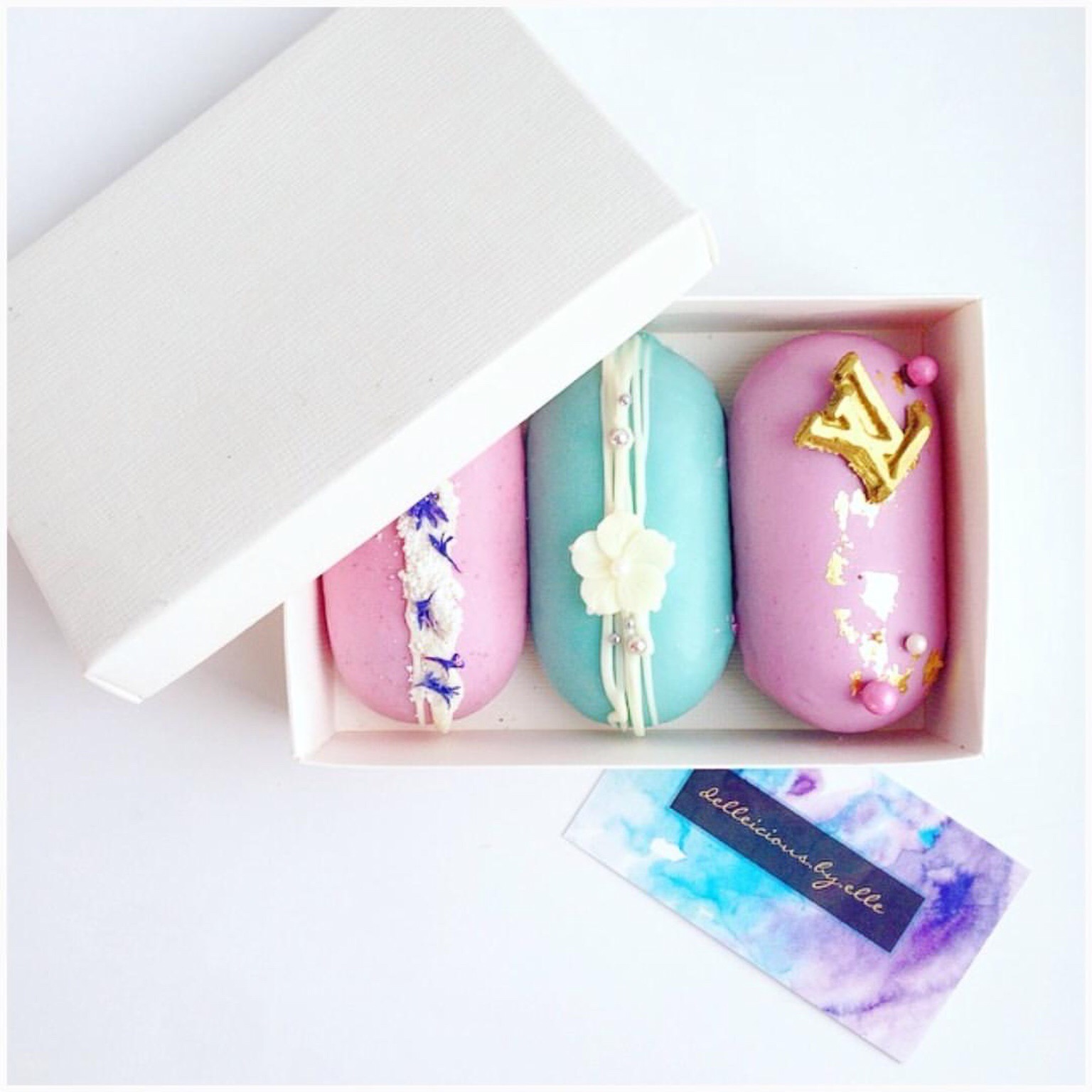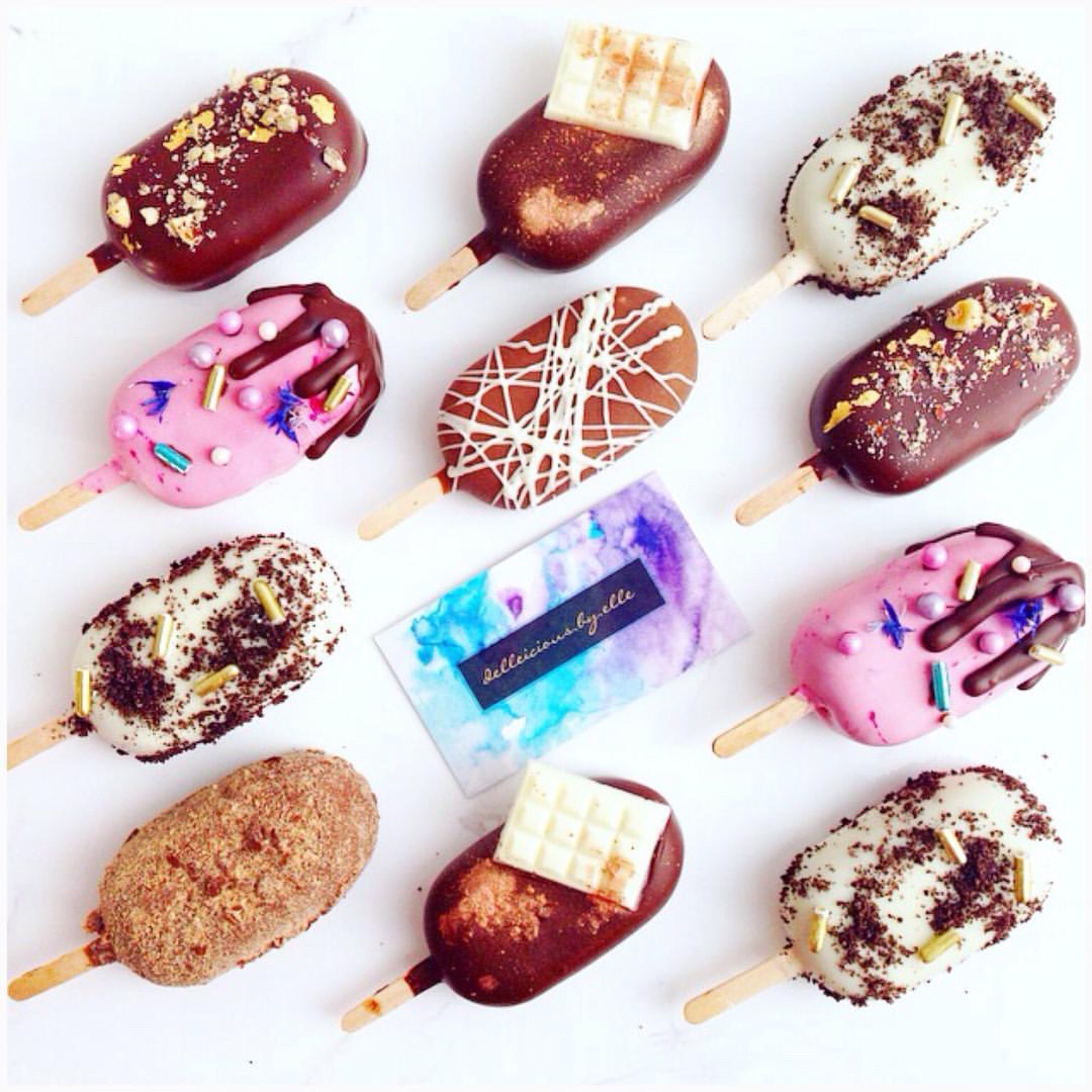 8. What are your favourite dessert trends at the moment?
I'm loving all the donut and strawberry towers at the moment! I also love moulded desserts which I am slowly introducing to my page.
9. Do you have any secrets for baking and decorating the perfect cake?
Mise en place! I have one of the tiniest kitchens and most days I don't even know how I get things done but if you set everything up correctly and know exactly which tools you will need for each order, it's very possible to have a stress free work day. Also stick to your recipes, it's great to experiment and try new things but if your recipe works and has never failed you – stick to it!
10. What is your favourite cake you have made and why?
I have a few favourites, but mainly the Chocolate LoOover cake because it's a beautiful cake to work on which features our Ganache Pops and The Frozen Theme cake which was so much fun to decorate.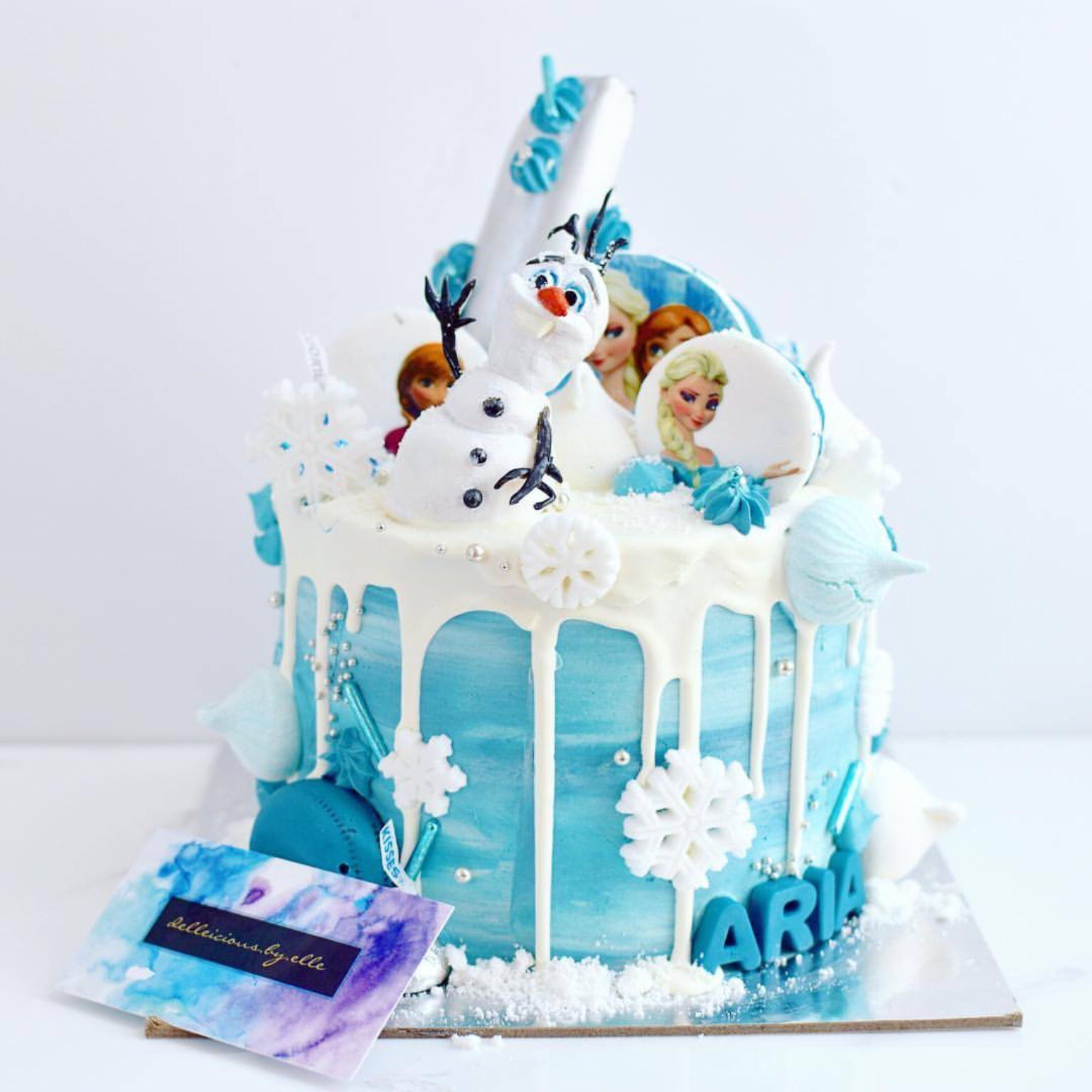 You can find Elle and her scrumptions creations via Facebook, Instagram, or get in touch via email on hello@delleiciousbyelle.com