COUPONS TO HELP YOU SAVE ON YOUR NEXT PARTY!
Read the latest issue of our magazine here and you can save on essentials for your next party! Simply turn to page 38, snapshot the coupons, and save!
Savings include; party decor, jumping castles, styling services, and lots more!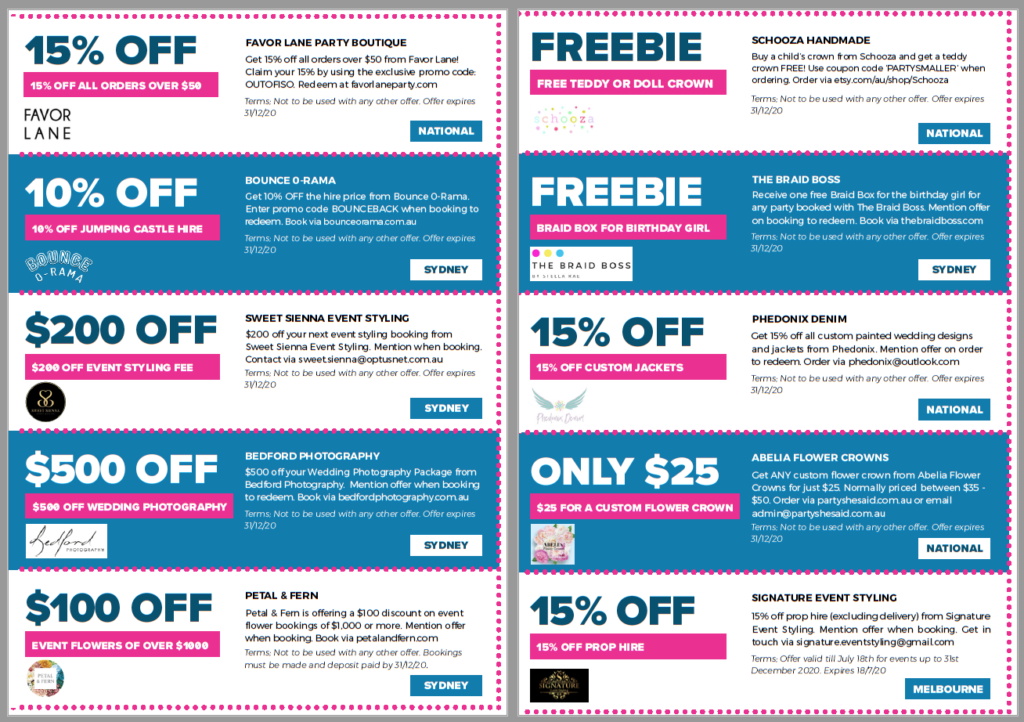 Hurry, these offers won't last!
We have also included them here for you to print or save for when you're planning your next party. All redemption instructions can be found on the coupons.