Good evening party lovers!
We're on a mission to find out more about Aussie party lovers. Why?
Because in 2018, we want to bring you better party content, ideas and services. So, tell us abut abit about yourself, and you might also score some party gear!
Participate in our Aussie Party Survey, and tell us why you need to win! There are three prizes up for grabs.
FIRST PRIZE
PLUS, a copy of every single issue of Confetti Fair Magazines (including the brand new issue 7) + a copy of the Confetti Fair Celebrate book.
Each runner up will win one copy of the brand new Confetti Fair Magazine + a copy of the Confetti Fair Celebrate book.
The survey and entries will be open until midnight 29th January. The winner will be drawn and announced on 31st January via our Instagram and Facebook.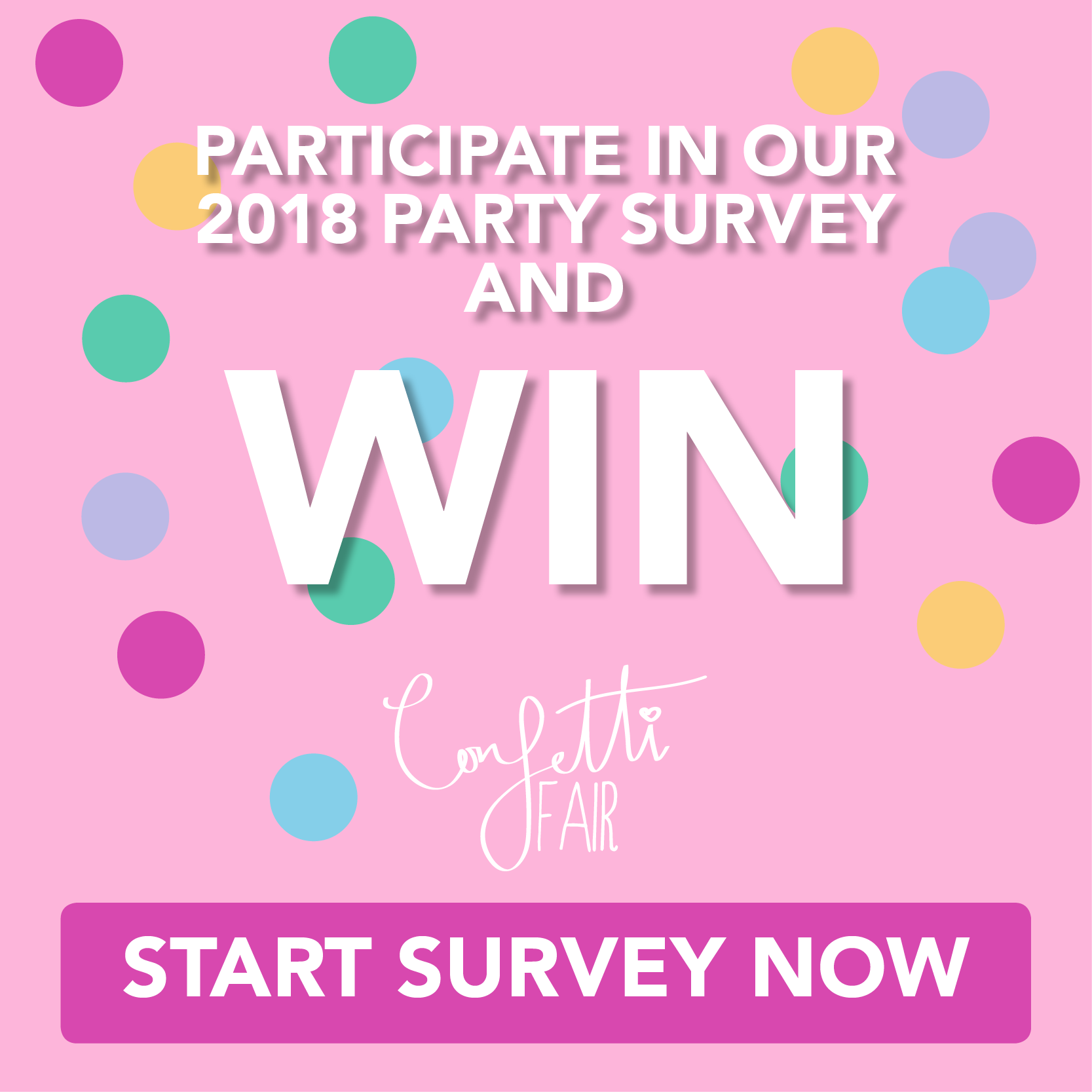 Terms and conditions Survey information will be used for anonymous data collection. In order to enter, please submit your email address, along with your complete survey reason why you think you should win. We may use your email address to contact you about similar promotions in the future but we will never give out your email address or any other personal information.