Our friend Sally from The Party Project is here with the cutest cookie idea for Valentine's Day! This little DIY is so easy, it's a perfect Valentine's idea that kids can gift to their friends. Read on for the instructions for these cute love note cookies for Valentine's Day.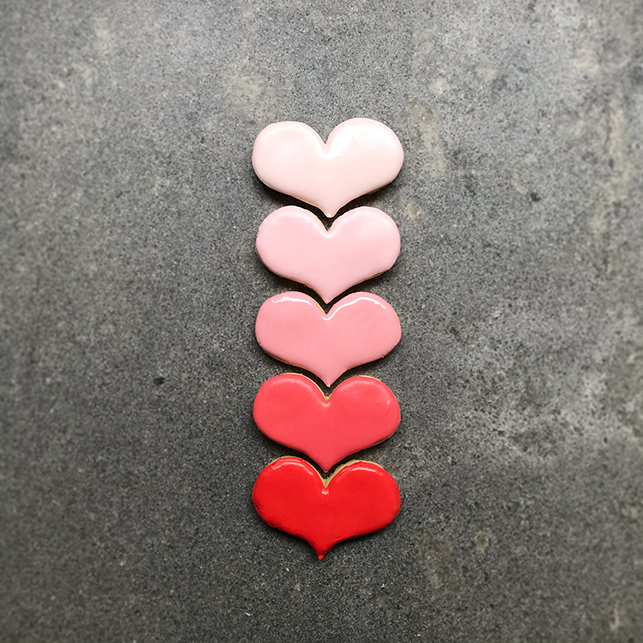 Cute love note cookies for Valentine's Day
Valentine's Day has become so widely celebrated now that my kids asked if we could make some cookies for their friends with sprinkles and notes inside. They are super simple to make, fun for your kids to get involved and so versatile.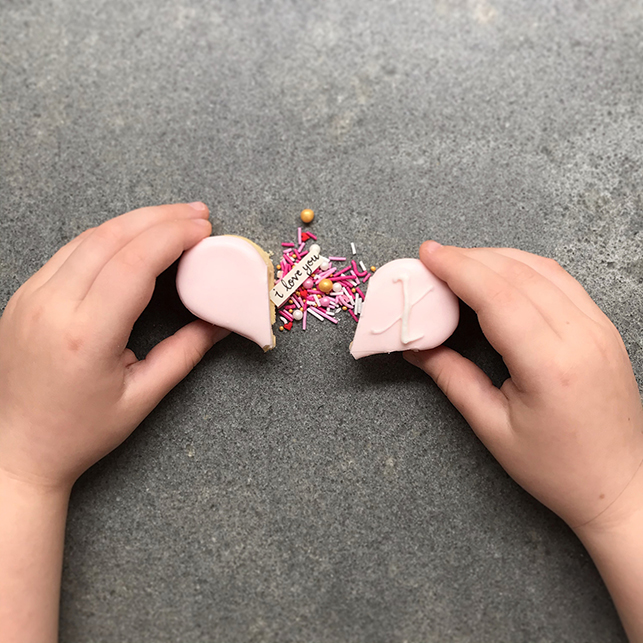 What you will need:
Cookie dough (here is The Party Project's cookie dough recipe – CF)
Heart Cutters, one large and one smaller (if you don't have a smaller heart you could cut any shape inside the heart)
Sprinkles
Tiny love notes
Royal icing
Icing colours
Icing bags (I just use zip lock backs and clips)
Toothpick
1. Prepare your dough and roll it out between two pieces of baking paper. Use your large heart cutters to cut out 3 hearts for each cookie, this will be a bottom layer, a middle layer and the top heart. Cut a smaller heart out of the middle layer to create a gap for the sprinkles and love note to hide. Chill the cookies in the fridge for 15 minutes while the oven heats up and bake as per the recipe.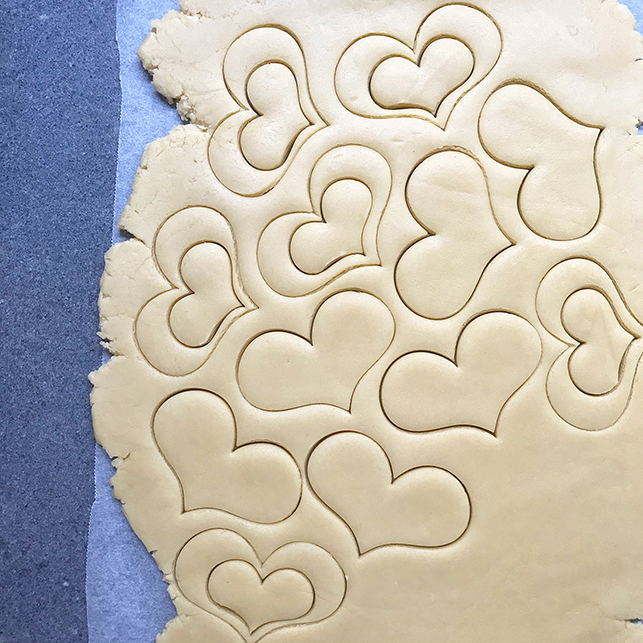 2. Make your royal icing in two bowls, one a thicker toothpaste consistency for the outlines and the other a thinner shampoo consistency for flooding the cookie. Colour with your desired colours and place in your icing bags.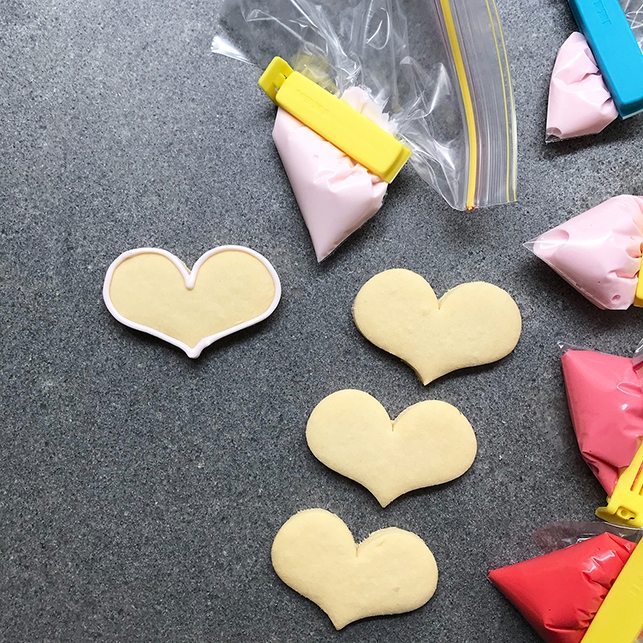 3. Take the top level of your cookies and outline them with your thick icing (above), then flood with your thinner icing, using a toothpick to pop any air bubbles. Set aside to dry.
4. While the top hearts are drying use the icing to stick the middle layer to the bottom layer and fill with sprinkles and your love notes. Once the tops are dry you can use the icing to bond the top layer on top. You can decorate with letters, names, sprinkles, flowers or keep them simple and there you have some cute love cookies to make someone smile on Valentine's Day x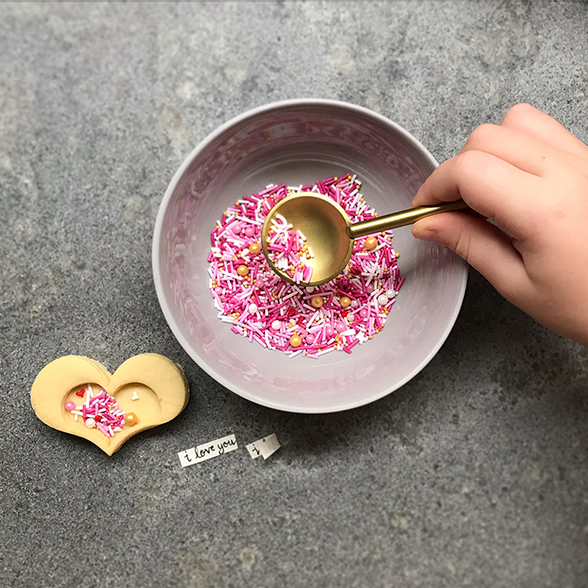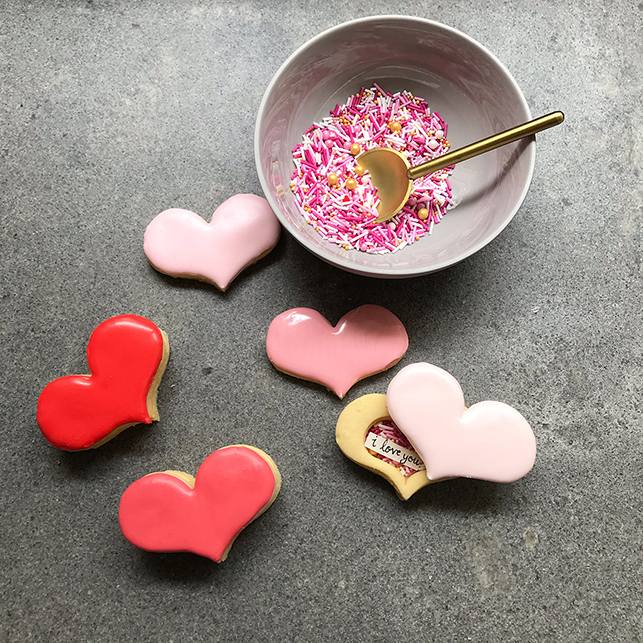 How cute! Just check them out in action!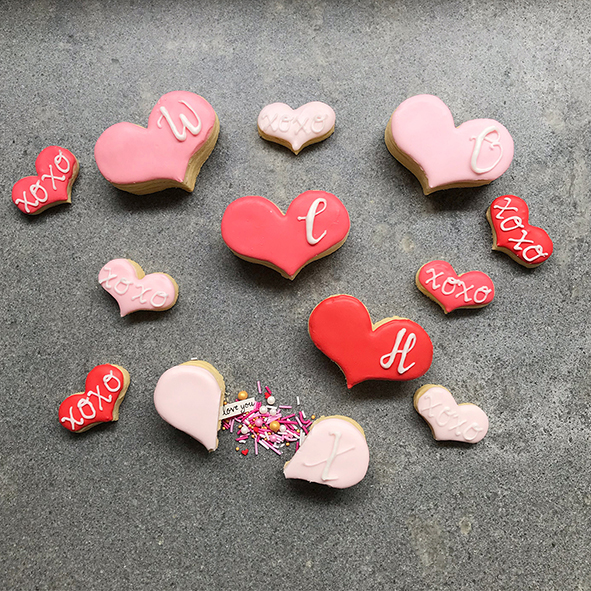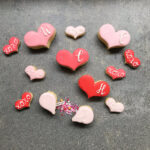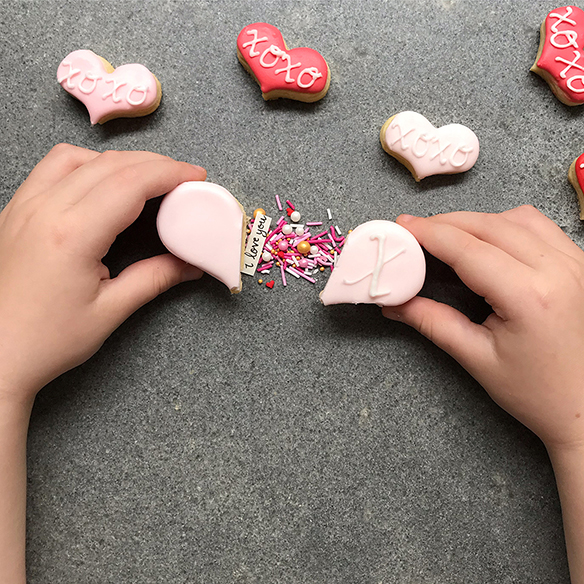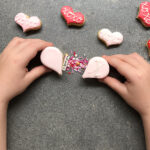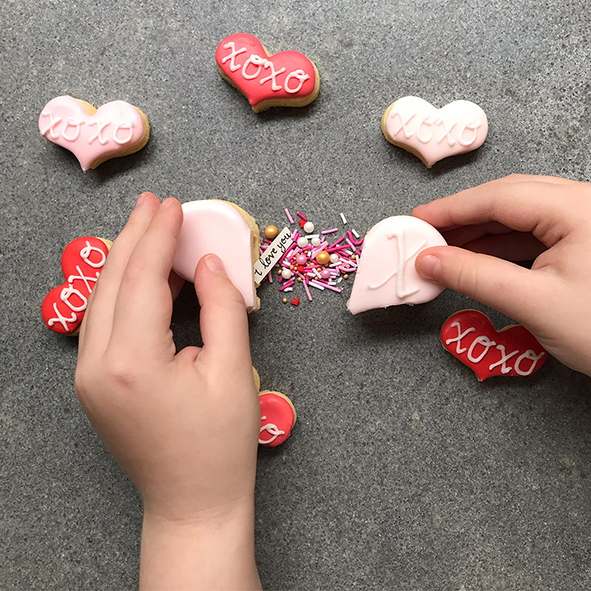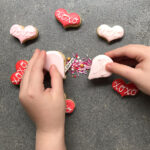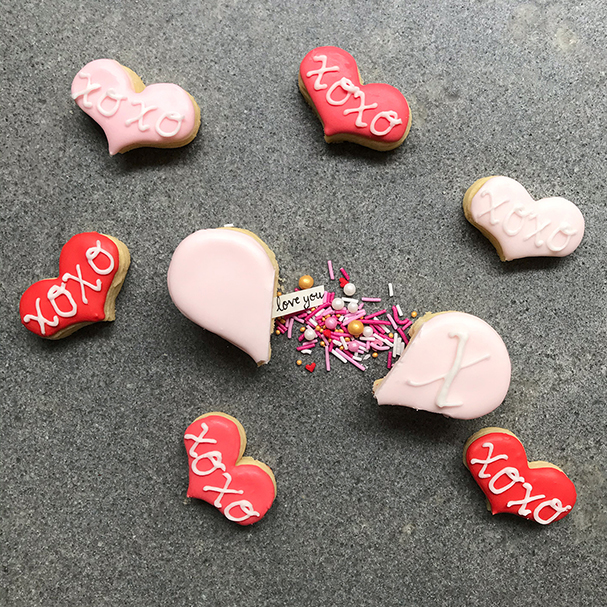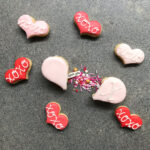 Follow The Party Project on Instagram for inspiring cookie ideas and stunning royal icing art | @the_party_project
Find more DIY ideas for your parties here!