At the weekend, we had the pleasure of attending the first Australian Cake Decorating Network Awards, one of the first events of it's type in Australia.
ACDN founder Elizabeth Wright and her team have worked hard over the last two years to bring the event to life, helping to cement their position as Australias's premier cake industry body. Some 200 members of the cake industry turned up from around the country to celebrate the best in the business.
Set against the backdrop of Sydney Harbour on a cruise, it was a perfect Summer's day, outdone only by the perfectly organised event.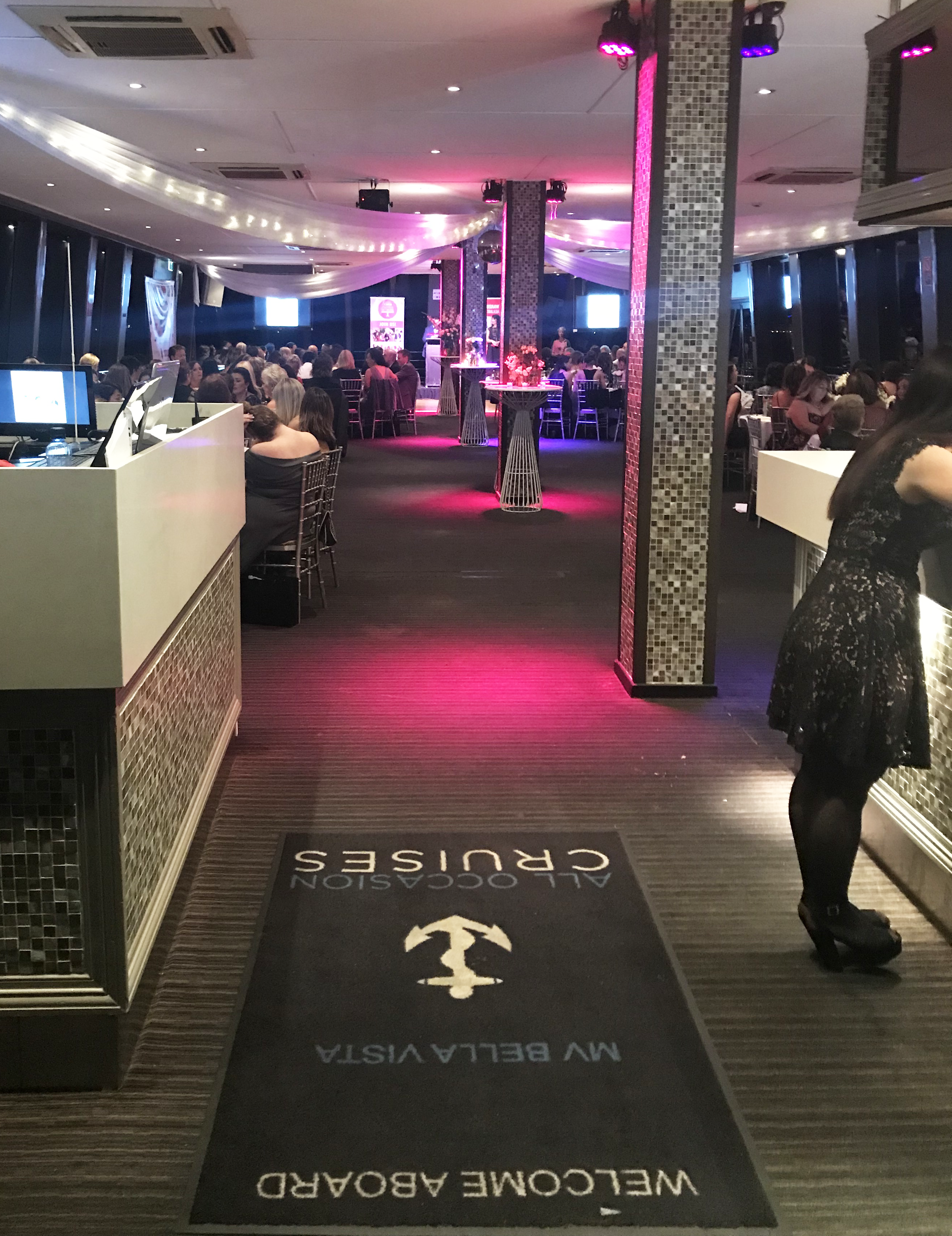 The evening started with canapés and champagne cocktails whislt watching the sun set behind the Sydney landscape. As we were ushered in for entrée, we delved into our very generous swag bags before the proceedings kicked off. During the award presentations we were kept entertained by the nights' MC, Andrew Morello
The night was rounded out with a fun auction with all proceeds going to to the Seed Foundation.
We were very excited and lucky enough to have four finalists and three winners on our table! We were even more excited to have the opportunity to meet some amazing talented people, as well as a few vendors that we have recently worked with, including (pictured above) Amber at Commie's Cupcakes and Kyrie at Glistening Occasions.
Here were the winners of the night.
Best Product Award – Glistening Occasions Cake Toppers
Best Teacher Award – Julia Day, Miss Biscuit
Best Retailer Award – Cake Decorating Solutions
3D & Sculpted Cake Award – Verusca Walker, Verusca's Cakes
Cake Mate Award – Belinda Boylson
Cookie Award – Julia Day, Miss Biscuit
Cupcake Award – Nina Michael, Sophia Mya Cupcakes
Sugar Flowers Award – Michelle Nguyen
Modelling Award- Rouvalee Ilagan, Rouvalee's Creations
Wedding Cake Award – Faye Cahill, Faye Cahill Cake Design
Novelty & Children's Cakes Award – Verusca Walker, Verusca's Cakes
Rising Talent 2018 – UNDER 2 Years Experience Award – Amy Chapman, Inspired Cakes by Amy
International Decorator Of The Year Award – Mike McCarey, Mikes Amazing Cakes
Decorator of the Year 2018 – UNDER 10 Years Experience Award – Karen Reeves, Caking It Up
Decorator of the Year 2018 – OVER 10 Years Experience Award – Margie Carter, Margie Carter Cake World
Check them out and discover some talent!
It was a great night, we had lots of fun – and really only reinforced how much we love parties!
Find out more about the Australian Cake Decorating Network here.