I love party crafts! I just wish I had more time to indulge. I am totally in love with these DIY party hats, which we made for my daughter's urban jungle themed birthday.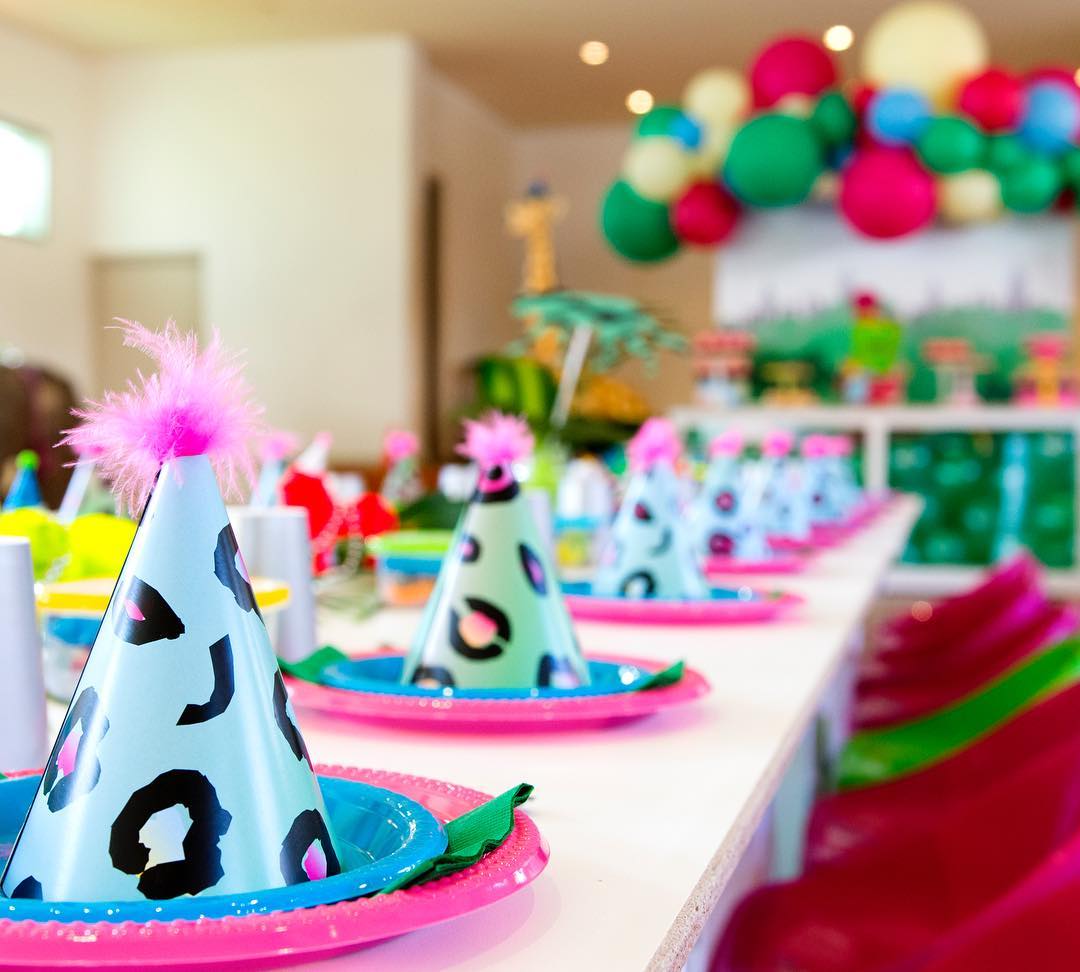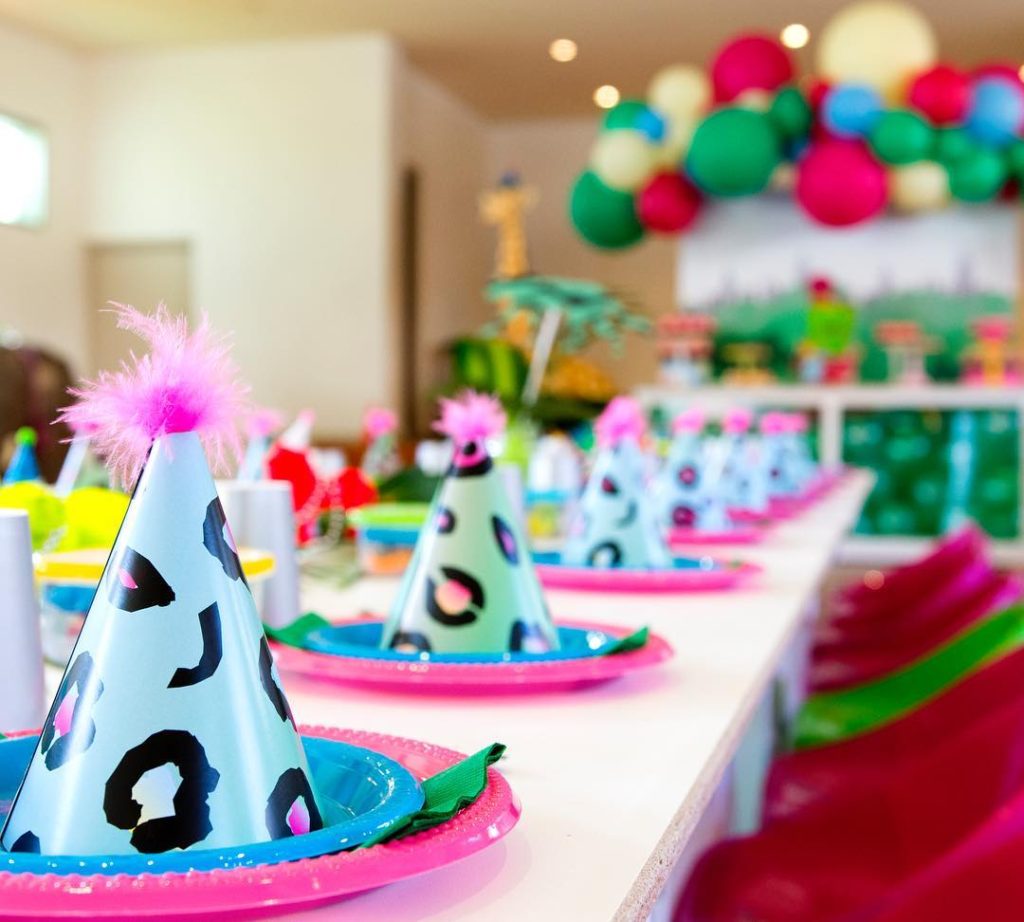 We designed a custom pattern which we then printed, and cut according to a template. Our template was printed onto thick card, then cut and used for tracing onto the patterned paper. For the tips, we cut up maribou feathers and glued them on top.
If you'd like to make one, here is a free party hat template to get you started. It's the same one we used. You can cut it out with an X-acto knife, or run it through your digital cutting machine if you are lucky enough to be the owner of one!
However, if you're not particularly confident with designing digitally, there are a myriad of ways you can create custom designed or patterned party hats!
3 Ways to make DIY party hats
1. Buy coloured cardboard, cut to shape, and embellish with stickers, like these cuties created by Muska & Elvis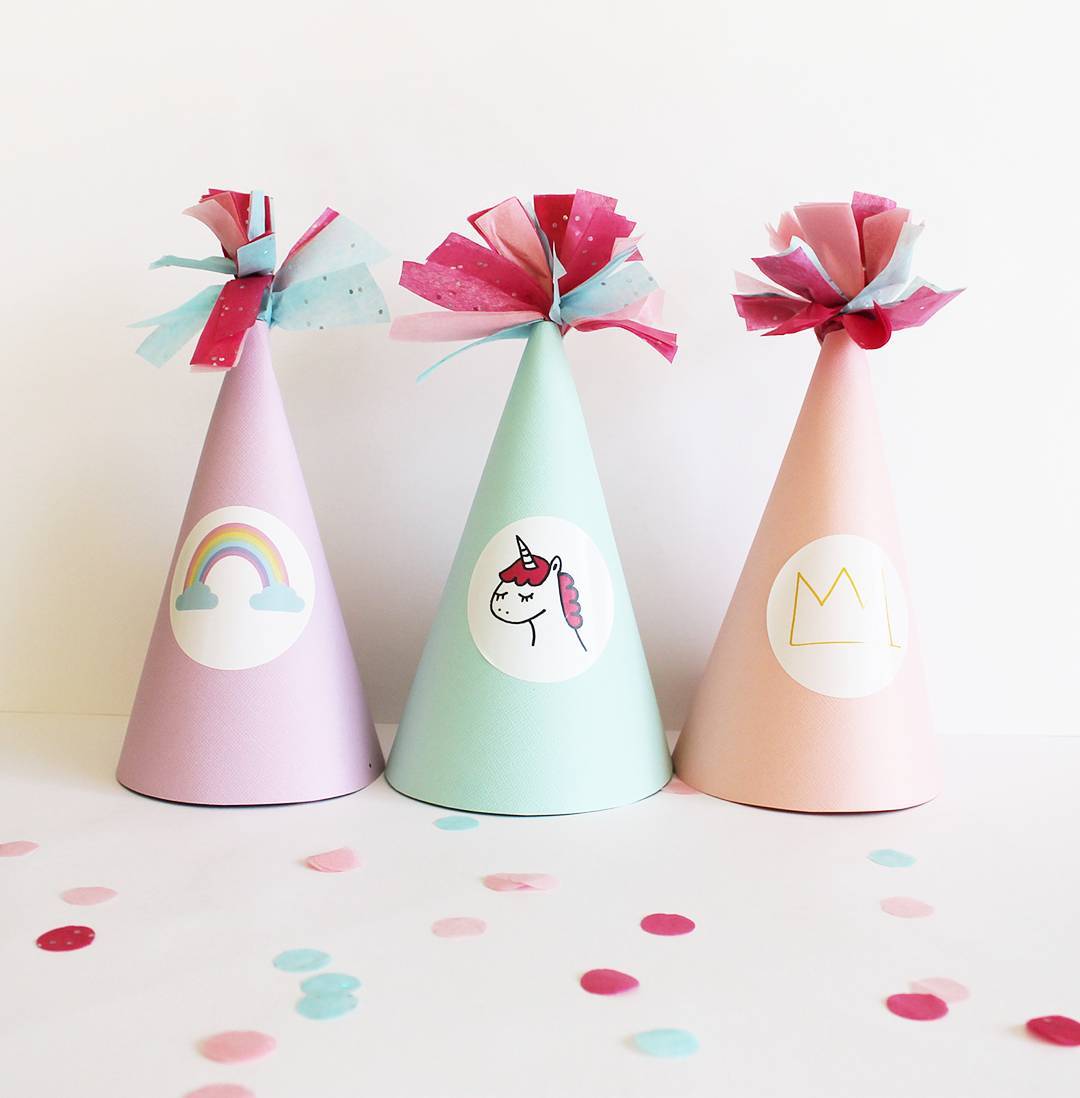 2. Wrap pre-bought hats in wrapping paper of your choice
Check out the video below! This crafter actually takes the cleverness up a notch as she has bought pre-made party hats and covered them with scrapbook paper. Genius!
3. Create patterns with stickers or washi tape
Actually, you can easily go wild with this idea. You could even cut up paper shapes and glue them to the hat, like below!
https://www.instagram.com/p/BcG-lBjlEot/?tagged=diypartyhat
Check out what The Party Project did for a dugong party for one of her little ones. With a pom pom and an illustrated embellishment, they look so cute!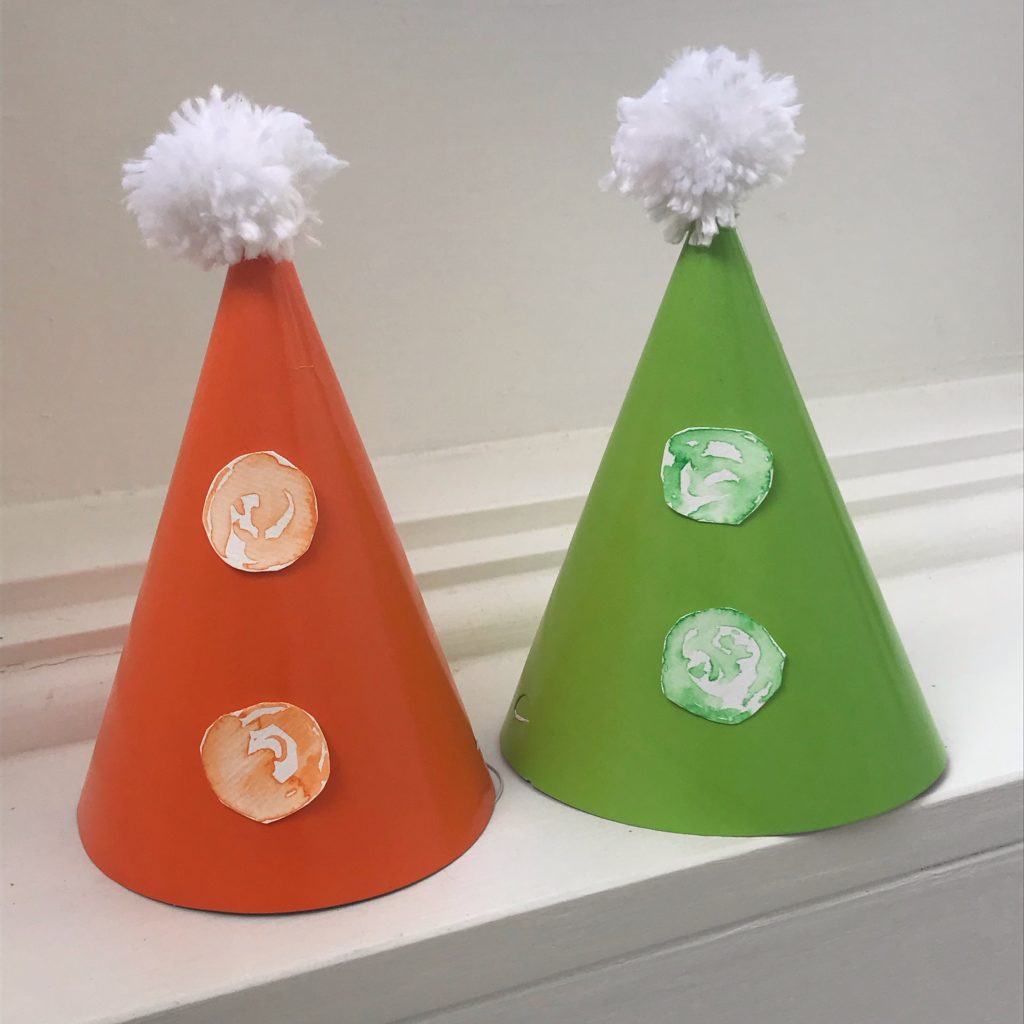 Voila! 3 ways to create some party hats. They always look so good lined up on a table. Enjoy!
Want more DIY inspo? Check out our Pinterest board!