How satisfying is it to see a lovely table set up with beautifully matching items? You can have exactly that with this custom party cups and cutlery DIY.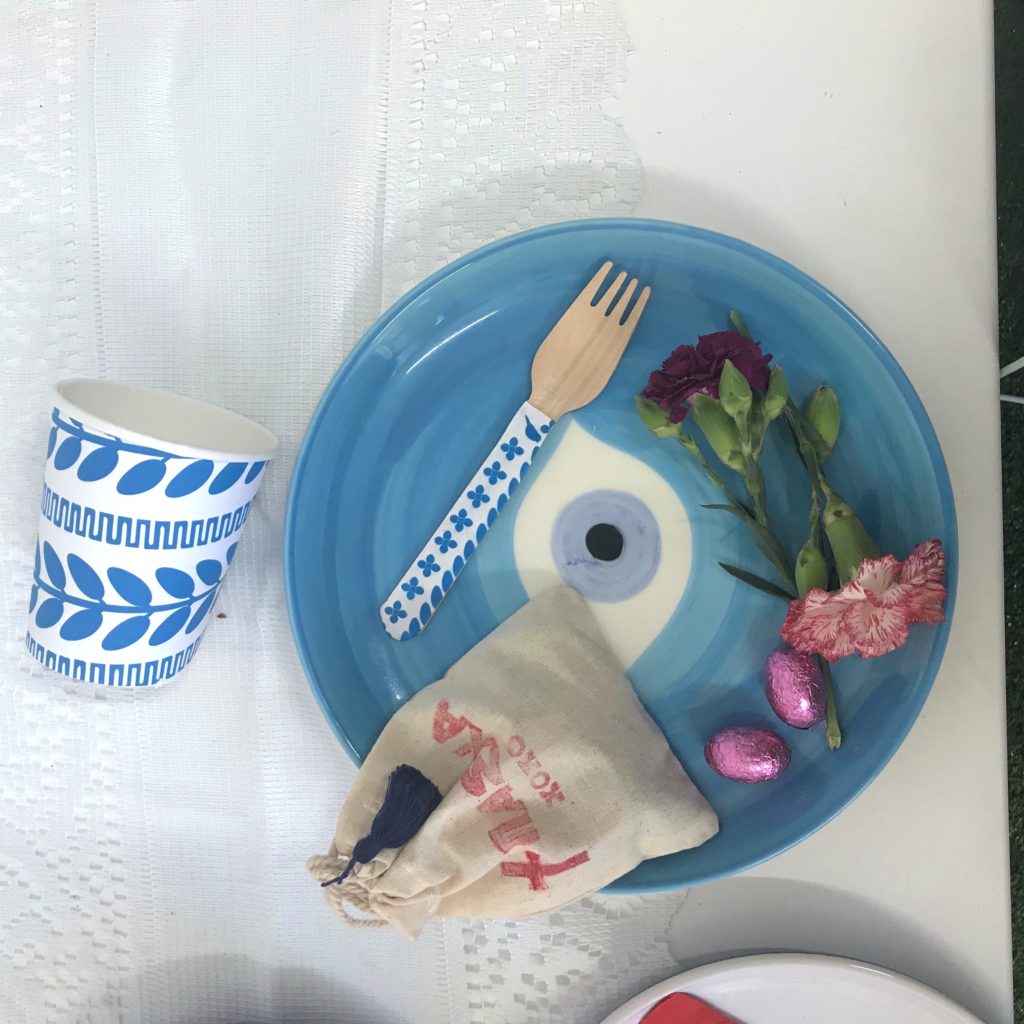 For the most part, it's easy enough to find what you need from a party store, and there is a great range of places where you can find gorgeously designed items that are versatile and suitable for a range of themes.
But sometimes, you just want to put your own stamp on the design! Whether it's a logo, pattern or motif you wish to use or you just want to personalise items, here is a simple and quick way to personalise some paper cups and bamboo cutlery for your party.
DIY custom party cups with blue and white pattern
How to make your custom party cups and cutlery
For these DIYs, you can use any paper you have purchased such as wrapping paper, or print our your own design,
1. Customise your party cups
This DIY works best with paper cups that are approximately 250mL or 8oz. I believe these are close to a small coffee cup. The ones I used were plain white Black & Gold brand from IGA.
1. Print this PDF template onto sturdy card. Ensure the file is printed true to size in the print options.
2. Cut around the shape and keep as a template. You can cut 2 and glue them together to make your template sturdier.
3. When you find a paper you wish to cover your cup with, place template on top and trace with an Xacto knife. Make sure you use a cutting mat!
4. Glue cup wrapper to an 8 oz. (250mL) plain cup with Mod Podge. Ensure glue is fully dry and cured before using, at least 72 hours.
WARNING! Mod Podge is non-toxic but not food safe. Please read the PDF template for safety guidelines.
2. Customise your bamboo cutlery
This one is really easy. I kept it simple and freeform because I liked the look of the slightly jagged edges, I thought it looked rustic.
Lay your patterned paper onto a cutting mat.
Place cutlery, facing down onto patterned paper. You can secure with blue tack if you wish
Use an X-acto knife and trace the outline of the fork/spoon/knife whilst cutting around the outline
Brush a layer of Mod Podge onto the back of the cut-out and stick to the cutlery item
Brush another layer on top, ensuring you seal in the edges properly (keeping well away from the area that touches the food!
Allow 72 hours for drying and curing.
VOILA! Matching cutlery and cups! Enjoy. You can download the PDF template here.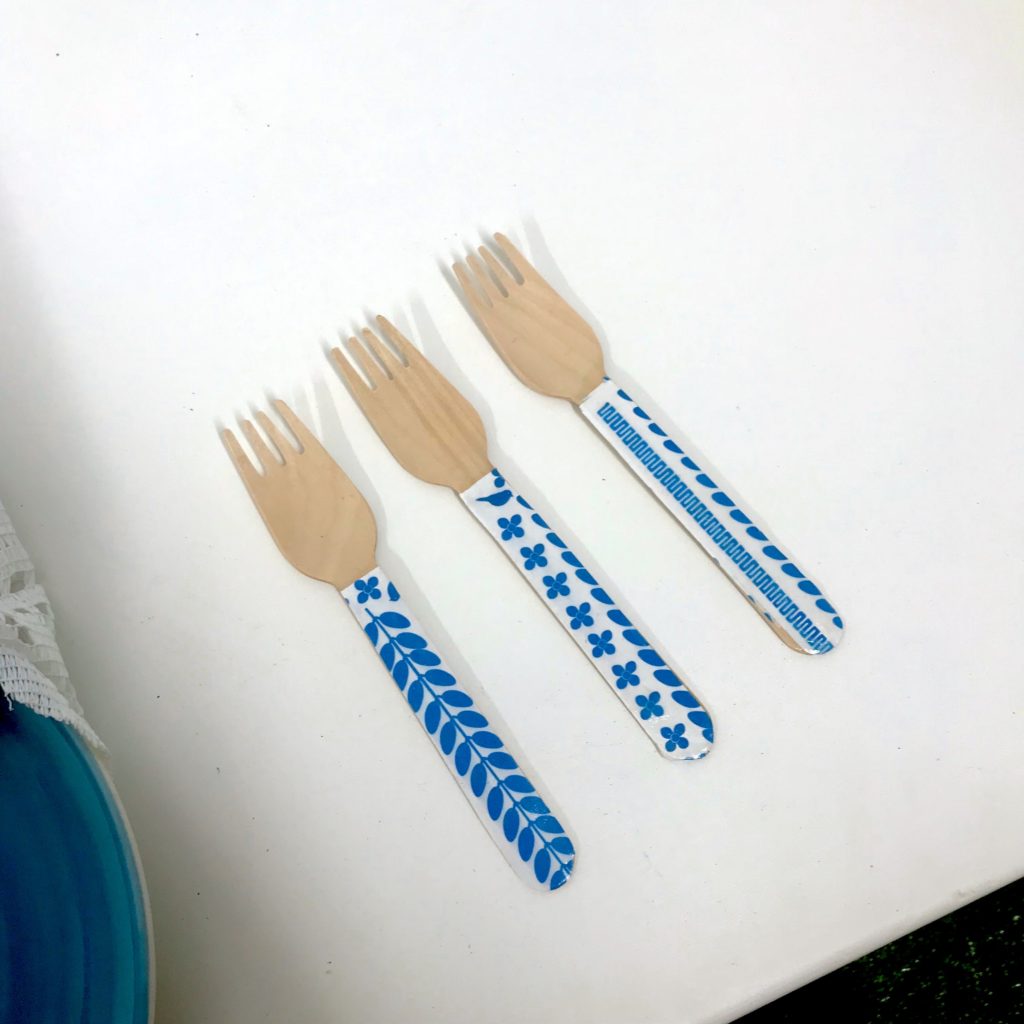 We used these designs for our Greek-inspired Easter. See more here.